Is everyday starting to feel like Groundhog Day? Wake up, drink your coffee, go to work, watch tv, crawl in bed, and repeat. Do you ever think, "There has to be a way to enjoy my life and work?!" Lucky for you there are a few places in the world that have really figured out this whole work-life balance thing and they are waiting for you!
Ranked as one of the happiest places to live, Sweden is ready to welcome you with open arms. This stunning country prides itself on sustainability and equality, a place for everyone to fit in. Known for its nature and outdoor activities like hiking in the summer and skiing in the winter, you will find yourself loving your life again.
Ready to buy your ticket? Well hold up. There are a few things you need to know before packing up and heading to the Nordics! This post will give you the ins and outs of the cost of living in Sweden, and the best things to consider before you purchase that one way ticket.

Do You Want to Travel FOREVER??
Pop your email in below to get a FREE copy of 'How to Travel the World on $10 a Day!'.
Why Move to Sweden?
Sweden is the largest of the Nordic countries, and has one of the highest happiness ratings among its residents. Known for being very inclusive and welcoming of all different types of people, it is one of the easiest places to move and settle in.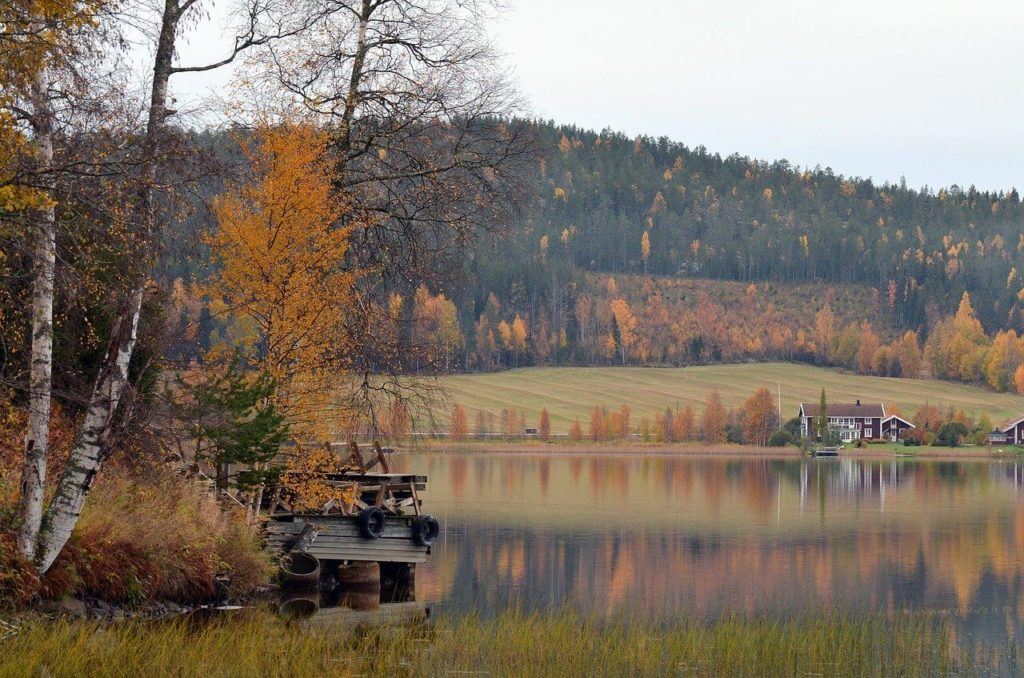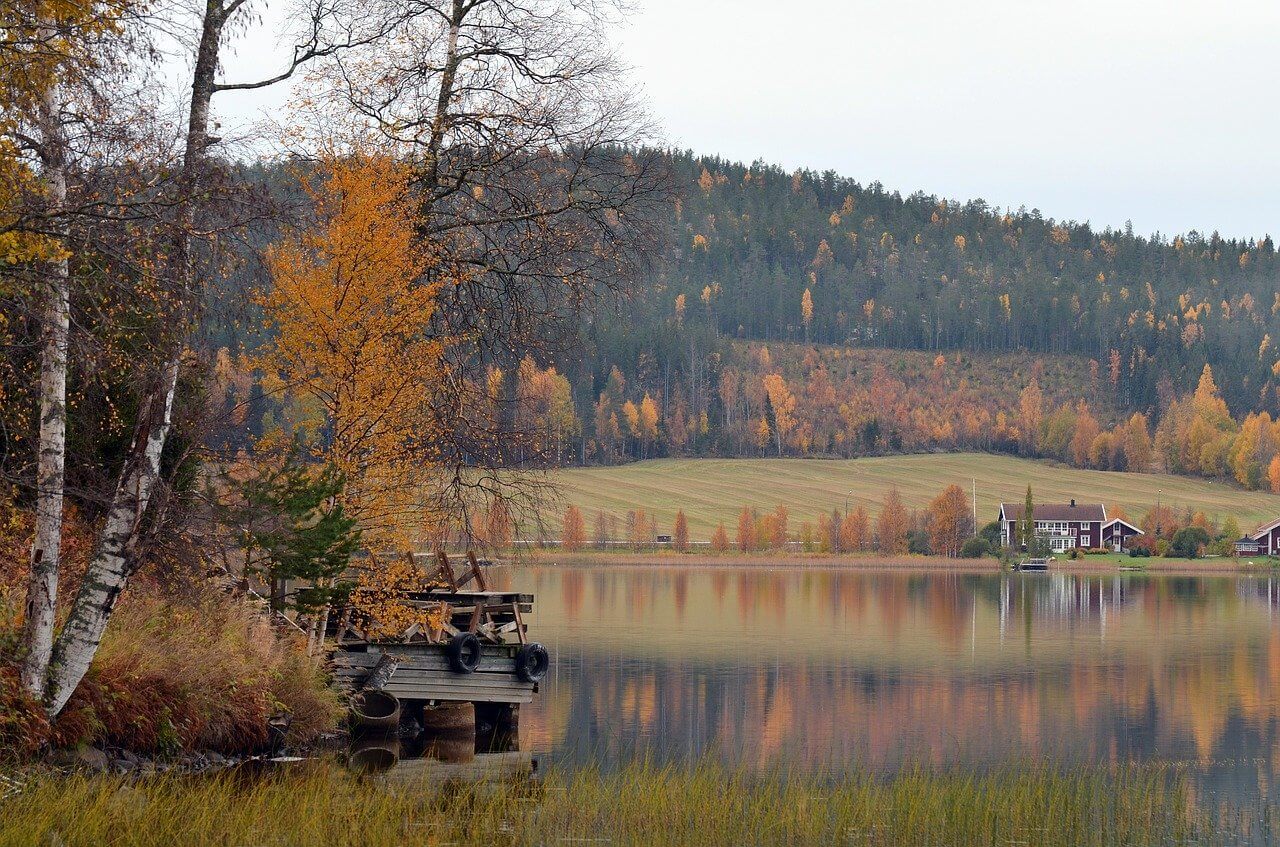 The country is an economic powerhouse, and the capital, Stockholm, has become one of the most desirable cities to digital nomads, business experts, and freelancers. One of the many reasons this city is becoming so popular is it still harnesses all of the charm and picturesque buildings of a small village, rather than a bustling money making metropolis, making it a dream landscape to wake up and create an incredible life.
Sweden is more expensive than other countries in the EU, but also has a lot of ways to help their residents thrive in their finances. In this guide, we will go over the cost of living, the best ways to allocate your budget, and why Sweden should be high on your list of countries to move to.
Cost of Living in Sweden Summary
Sweden has a strong economic system. Due to the high income earning potential, the country has a higher cost of living. Don't let this discourage you – even with a high cost of living, the country on average costs 30% less than London and New York.
It's important to have a good idea of how much moving to Sweden will entail. In general, your budget will be based on how luxurious your life is and where you choose to live. The country's biggest cities, Stockholm and Gothenburg, are going to be pricier than if you were to relocate to one of the smaller cities. Keep in mind, although you may save some money, you might lose out on co-working spaces, expat relationships, and ease of access.
This table will help you develop an initial budget, and summarize the cost of living in Sweden. These numbers will help you get familiar with your expenses and create a realistic goal for you. They have been sourced from a variety of user data.
Cost of Living in Sweden

| Expense | $ Cost |
| --- | --- |
| Rent | $650-$1,200 |
| Electricity | $80 |
| Water | $20 |
| Mobile Phone | $30 |
| Gas | $10 |
| Internet | $35 |
| Eating out | $300-$400 |
| Groceries | $200 |
| Housekeeper (3x per week) | $450 |
| Transportation | $60 |
| Gym | $35 |
| Total | $1,850+ |
What Does it Cost to Live in Sweden – The Nitty Gritty
Now that you have a better idea of costs, and know what to expect, let's dive in further to give you the full scope of what it will cost to live in Sweden.
Rent in Sweden
Your biggest expense in Sweden, like anywhere, is going to be your accommodation. This cost will vary depending on where you choose to stay in Sweden – be it a loft in the centre, or a little cottage on the coast. It will also change if you decide to share a living space, or want to live alone.
For example, if you choose to stay in Stockholm, you can cut your living cost by almost 50% just by choosing to live with a few roommates. However, I understand living alone can be of the highest priority. If this is the case, consider living a subway ride out of town to cut your costs by 30%!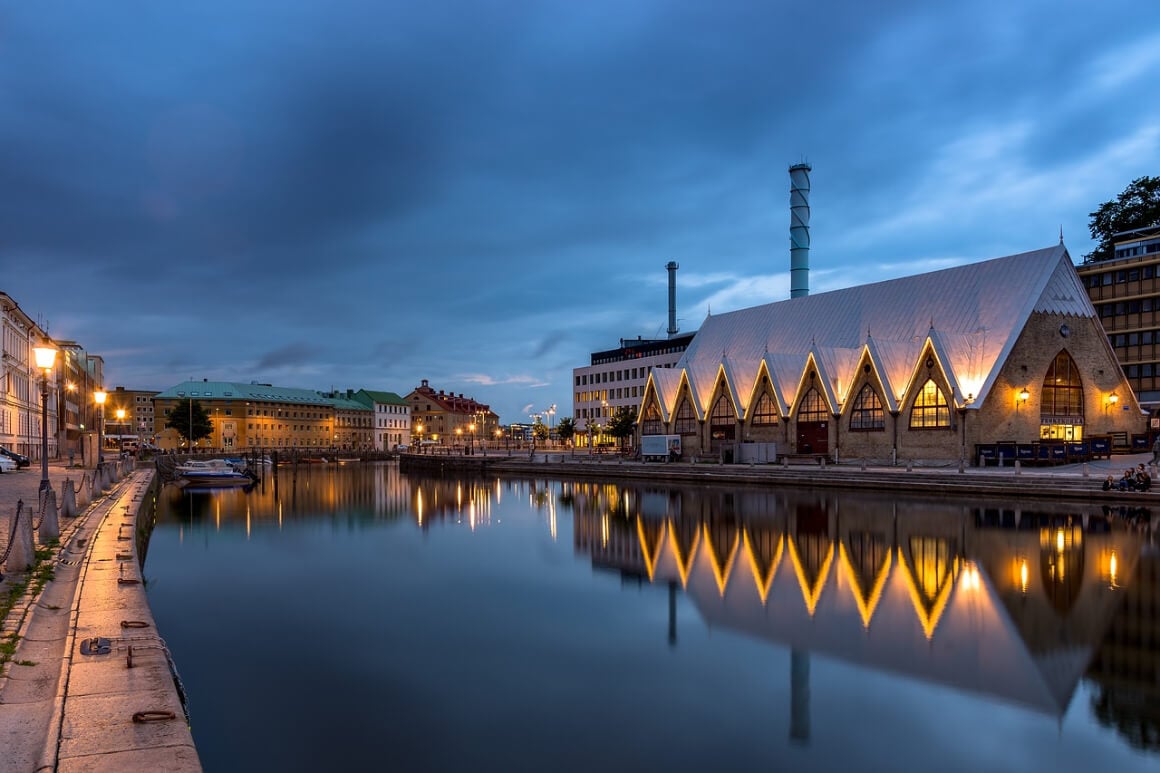 If you aren't sure about living on the outskirts, consider a few other questions. Firstly, do you want to live alone? Are you moving with a partner or children? Are you willing to live with people you don't know? This will give you a realistic look into what you are able to afford.
I recommend heading to the cities for a bit, and staying in a hotel or hostel in Sweden to get a feel of the area and check out some living places. You are more likely to get a good deal on a long term rental by getting in touch with the owner vs inquiring online.
Keep in mind, Swedish people are very keen on relationships, making it a bit hard to move into a new space without knowing someone well. I recommend looking into the expat communities.
Private Room in Gothenburg – $600
Private Apartment in Stockholm- $1,100
Private Villa in Marstrand- $2,300
Need a Crash Pad in Sweden?
Need a Crash Pad in Sweden?
Home Short Term Rental in Sweden
This cute Stockholm Airbnb is perfectly located in Old Town with quaint, comfortable furnishings, plenty of space, and everything you need to quickly feel at home. It is the perfect base to explore the town to find your new forever home.
Transport in Sweden
Sweden has one of the best public transportation systems, at great value. Purchase a monthly subway card for $100, and you will have unlimited access to the transport.
Many people in the cities don't have a need for a car with the bus, train, and subway system. Flixbus and Nettbus connect long distance cities allowing you to travel the whole country, along with their long running train system from city to city.
If you choose to live in a smaller city, don't fret. They have great public transportation with local running buses within the city, too.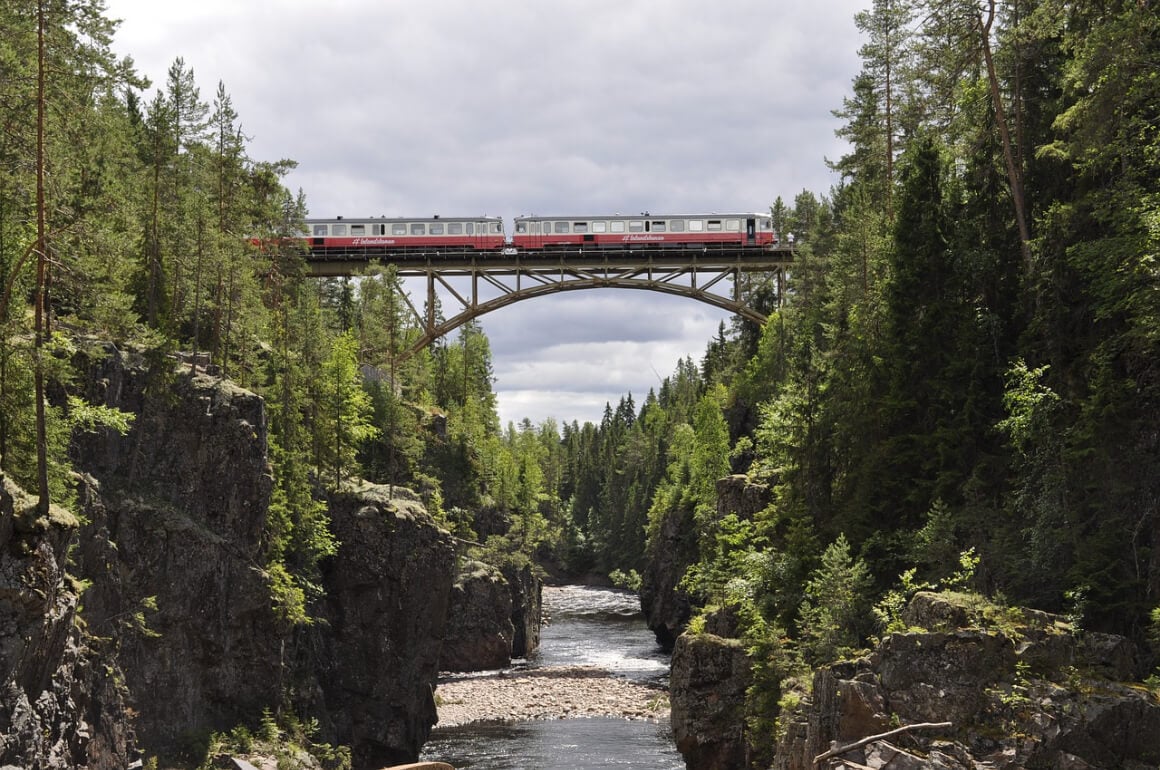 During the warmer months, many people choose to invest in a bike and ride to work, the bar, or their favorite cafe to save some money on transportation.
I recommend avoiding taxis at all costs. Their rates are extremely high regardless of the distance. A measly 10 minutes ride can cost you $30 dollars – yikes!!
Now, if public transportation doesn't tickle your fancy, and you aren't trying to spend all your money on taxi fare, you are in luck. Swedish roads are well maintained and have some of the best highways in all of Europe. It's easy to navigate the city, as well as get out into the forest or mountainside.
Public Transportation (one way ticket in Stockholm) – $4.00
Taxi Ride (15 minutes in central Stockholm) – $35
Car Rental – $55 per day
Food in Sweden
I know we have all wandered into an Ikea somewhere in the world and had the famous Swedish meatballs. For many, that is Swedish cuisine… Thankfully, this is a huge misconception of the whole Swedish food culture.
While meatballs are a staple dish, that is not all they have. Due to the size of the country, the cuisine differs greatly from the north to the south. In the north, a lot of gamey meat is eaten with sides of potatoes or dumplings. As you move south, or towards the coast, a lot of meals begin to incorporate fish, as well as cabbage.
Most of the meals in Sweden would be described as comfort food, with heavy portions.
In the past 10-15 years, the larger cities in Sweden have become very open to vegetarian and vegan options. Many restaurants have opened with only vegetarian options, and a few vegan choices, making it so easy to eat out, if your diet calls for it.
Eating out in Sweden can be pretty costly. An average meal for one costs $10! Even fast food is expensive, hovering around $9. NINE DOLLARS?! Wow!
I recommend heading to grocery stores and cooking at home. I do want to make you aware that most things are imported into Sweden. You will pay a higher price on certain ingredients that are dirt cheap back home. Create a budget that works for you, and stick to it. It will help in the long run!
Milk (1 gallon) – $4.70
Bread (loaf) – $2.20
Rice (1lb) – $1.30
Eggs (dozen) – $3.20
Local Cheese (p/kg) – $4.20
Tomatoes (1lb) – $1.50
Bananas (1lb) – $1.10
Drinking in Sweden
The tap water in Sweden is safe to drink, and is sometimes better than bottled water. While dining out, don't be surprised if you are charged for a glass of tap water. The water prices have risen in the past 5 years making it necessary to charge. I recommend bringing your own refillable water bottle with you.
Swedes take their alcohol very seriously… and not in a good way. Prices of alcoholic beverages are astronomical. Beers cost about 3x more than their neighboring countries, and liquor is usually doubled. This makes it a very expensive hobby, and is the main reason a lot of Swedes will buy their alcohol abroad and bring it back.
Why Should You Travel to Sweden with a Water Bottle?
Plastic washes up on even the most pristine beaches… so do your part and keep the Big Blue beautiful!
You aren't going to save the world overnight, but you might as well be part of the solution and not the problem. When you travel to some of the world's most remote places, you come to realise the full extent of the plastic problem. And I hope you become more inspired to continue being a responsible traveller.
Plus, now you won't be buying overpriced bottles of water from the supermarkets either! Travel with a filtered water bottle instead and never waste a cent nor a turtle's life again.
Keeping Busy and Active in Sweden
With so much change coming your way, you want to make sure you make the time to enjoy yourself and step away from the hustle and bustle of moving to a new country!
Sweden is known as one of the healthiest countries in the world. The Swedes love to get outdoors, be active, and enjoy a workout. Because of their high activity levels, the whole country has multiple ways for everyone to get active at a low cost, perhaps even free!
You will find wooden exercise equipment throughout parks in every city, and plenty of hiking and biking trails all over.
With cold and long winters, you would think you would see a dip in activity levels, but not for our overly competitive Swedes. The snowy mountains and ski resorts have all sorts of winter sports to take part in such as skiing, snowshoeing, and mountain hiking.
If the outdoors aren't your thing, no worries. Sweden has plenty of gyms, yoga studios, and indoor swimming pools to help you stay active, and get involved in your community.
There are so many options, you are sure to find something for you.
Ski Pass (1 day) – $40
Bike Rental (1 day) – $30
Swedish Massage (Per Hour) – $70
Outdoor gym – FREE
Yoga Class – $25
Gym Membership(1 month) – From $35
School in Sweden
The education system in Sweden is top notch, and one of the pros to moving here as an expat with children. If your child is good with languages, or young enough to pick up Swedish relatively quickly, they will get the same standard of education in a public school as they would in a private school at a much lower price tag.
However, many expats put their children in international school to help them socialize and grow up with a multitude of cultures. Because Sweden believes so much in equality, they have standardized the education system, meaning both public and private schools learn the same curriculum.
The price of school will depend on where you are located, how old your child is, and if you decide to have them be a day student or boarding student.
If you are on the fence about your schooling options, many of the schools will give day tours. Take some time to let your kids get familiar with the school, and choose the environment they will thrive best in.
Fees for international schools in Sweden range from $3,000 to $11,000.
Is This the Best Backpack EVER???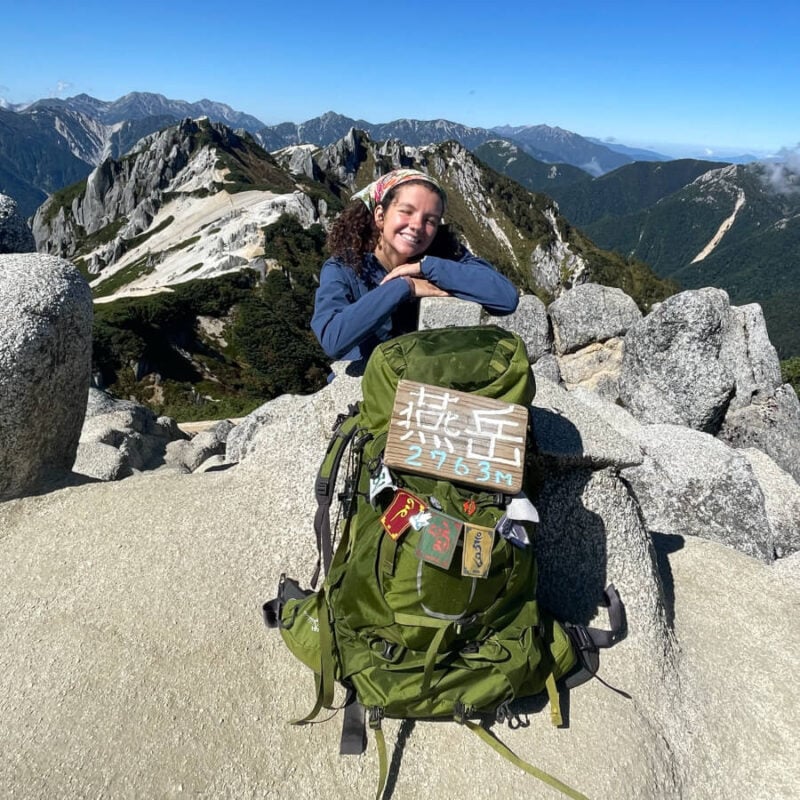 Medical Costs in Sweden
The healthcare system in Sweden is world renowned. As one of the most effective systems in the world, many look to Sweden to imitate the system they have created. Studies show that less than 10% of Swedish residents use private healthcare. This is actually crazy when you think about it!
Many expats move to Sweden because of how great their healthcare is. To gain access to it, you will need to apply to be a Swedish resident (we will go over how to do this next!) When you are not a resident, you will need to have private insurance to make sure you are covered should something happen to you. This is also an option should you want quicker access to specialists and priority in situations.
If you are unsure of which option is best for you, we recommend Safetywing as an alternative until you feel more comfortable making a proper decision.
SafetyWing offers a monthly healthcare plan which covers Digital Nomads, expats, and long term travellers. We have been using it ourselves for a while now and find them to provide great value.
Visas in Sweden
There are a few options when it comes to obtaining a visa in Sweden. Depending on your home country, your accessibility to visas may vary. EU residents are permitted to move to Sweden prior to having a job, and can complete their job search from within the country. Other residents will need to have a job offer from a Swedish company before moving.
The company will take on the responsibility of applying for your work permit or work visa for you. Until you receive a permanent residence visa you will need to continue applying for work permits each year.
If you are working remote, or as a freelancer, there are some options for you as well. You will be able to remain in the country for 90 days without a work visa. During this time, if you have decided you want to stay in Sweden long term, you can apply for a Self Employment Visa. This visa requires you to show bank statements to prove you have sufficient funds to support you and your family for two years while you are on a probation period.
Banking in Sweden
A few documents and an in person visit is all you need to open a Swedish bank account if you are not a resident. Along with the rest of the processes in Sweden, the banking system is no different. Very efficient and straightforward. The question is, is it worth it?
Swedish banks require you to provide a Swedish tax number, which will then require you to pay taxes, and the taxes in Sweden are extremely high. If you don't have this number, you can still open an account, but you will be restricted on what you can do with it. If you are planning on staying in the country longer than six months you will be required to apply for this number anyways.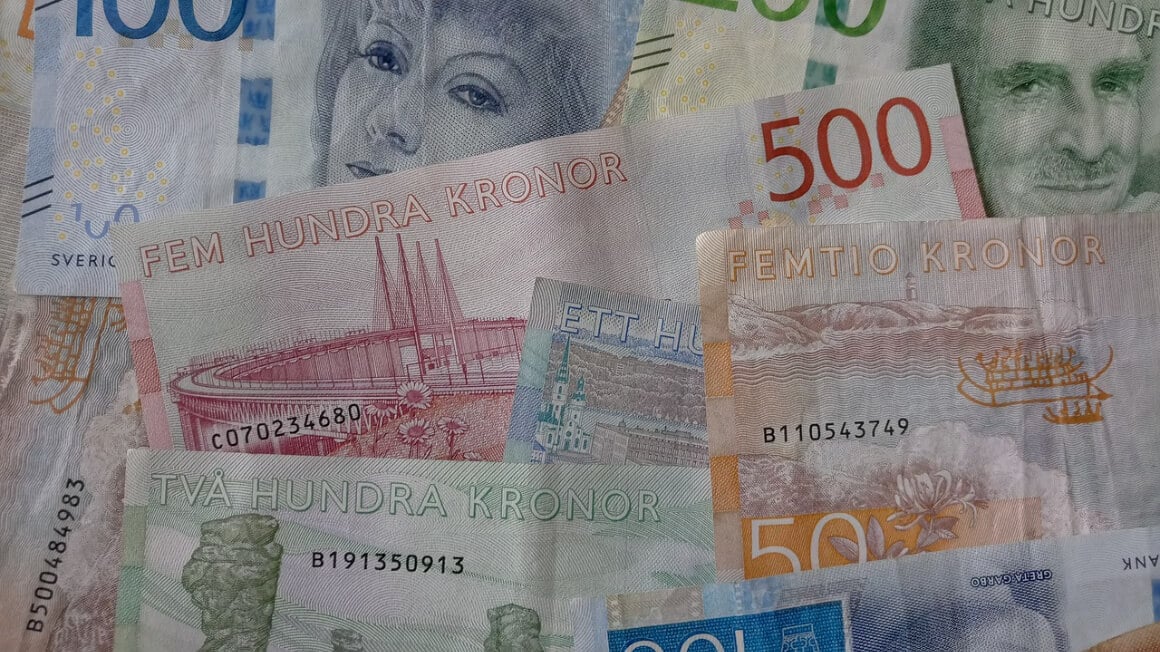 If you are unsure about your timeline, no rush! There are plenty of international banks and branches throughout Sweden to use your home country account. It is a pretty cashless society, making it easy to use your current credit and debit cards. Rack up those travel points where you can, am I right?!
With this being said, to avoid spending heinous amounts of money on ATM fees, or foreign transaction fees with your existing bank, we recommended getting a few different travel banking cards as they all offer a certain level of fee-free ATM withdrawals. If you get yourself a Transferwise, Revolut, or Monzo card, you'll be able to withdraw around $600/month, and have unlimited card payment allowance.
For making and receiving international bank transfers without incurring any fees, we recommend using Payoneer.
Taxes in Sweden
Taxes in Sweden can be daunting, as the tax authorities are given a lot of power over the country and its citizens. They actually have the power to deny the name you choose for your child – better pick a good one! Ha! However, Swedes are very welcoming of this system, and seem to not mind paying the exorbitantly high taxes.
Luckily for expats the tax system is rather straightforward: pay taxes on what you earn in Sweden, and the longer you live in the country the higher your taxes will be. If you are employed by a Swedish company they will make sure you understand, and the taxes will be taken out of your income.
If you are receiving income from multiple countries, I recommend working with an accountant to have all your T's crossed and your I's dotted. Always make sure to check in with your home country to know the rules and regulations of how to properly file your taxes in both places of residency.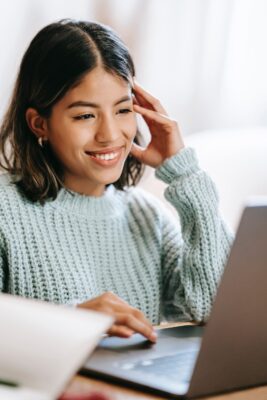 Earn $$$ ONLINE Whilst Travelling the World!
Keen to live the digital nomad dream while travelling the world? Who the hell isn't?
Teaching English online is a surefire method to earn a consistent income on the road. Work from anywhere, change some lives, and earn some dollaridoos while you do it!
Check out this detailed article for everything you need to know to start teaching English online.
Sometimes big changes come with some unexpected bumps in the road. When preparing to move, it's important to take into account those pesky costs that can potentially pop up. Let's dive a little deeper into how to best prepare when something unexpected happens.
I can't predict your future, or give you exact numbers, but here is what you need to consider in terms of finances.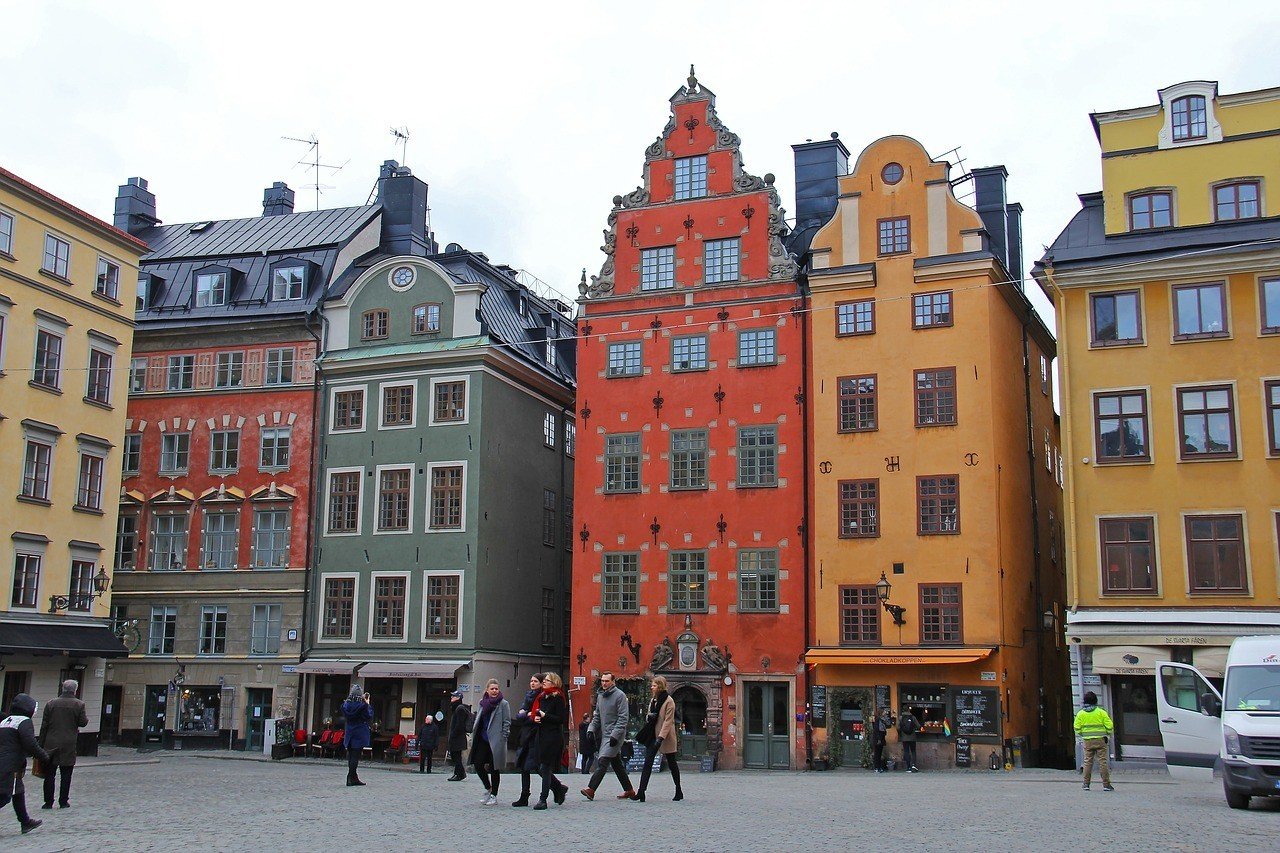 With the cost of living in Sweden being higher than most EU countries, you want to make sure you are prepared for your day to day expenses to increase, as well as the bigger expenses.
Imagine you get a phone call from family needing you home immediately – flights can be expensive, especially if your home is on another continent.
Don't let a last minute expensive flight home sneak up on you when you least expect it. Make sure to maintain your savings account, and give yourself a buffer during those more expensive months. Your future self will thank you.
Insurance for Living in Sweden
On the whole, Sweden is safe, with minimal crime and no environmental worries. However, its always better to be prepared!
The best way to take care of yourself is making sure you are insured should anything happen. This could be a skiing accident, or your laptop being stolen. We never think these things will happen to us, but being prepared will help you to feel at ease.
As mentioned before, a great option for digital nomads to stay prepared is by getting Safeteywings health insurance. They have affordable plans for nomads, travelers, and expats. Click the button below to see which plan works best for you.
Month to month payments, no lock-in contracts, and no itineraries required: that's the exact kind of insurance digital nomads and long-term traveller types need. Cover yo' pretty little self while you live the DREAM!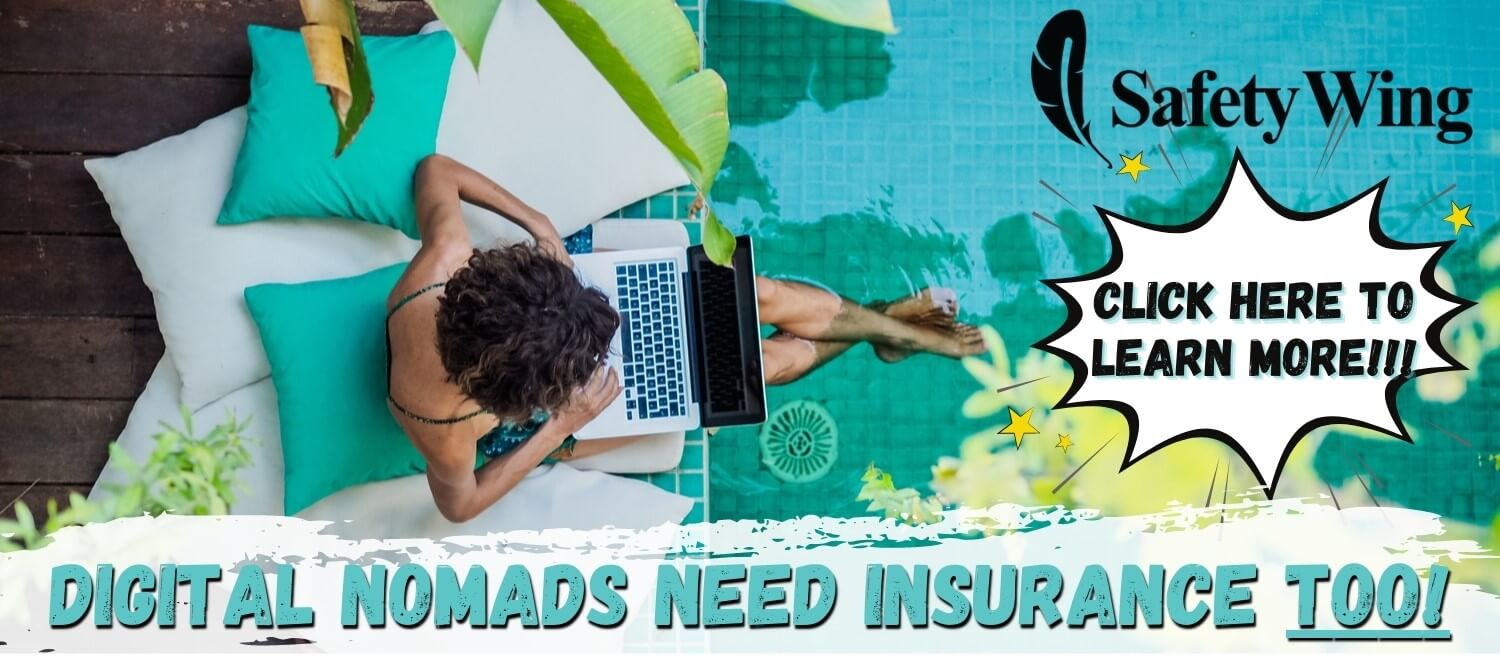 SafetyWing is cheap, easy, and admin-free: just sign up lickety-split so you can get back to work! Click the button below to learn more about SafetyWing's setup or read our insider review for the full tasty scoop.
Moving To Sweden – What You Need To Know
Now that we have covered the nitty gritty of living in Sweden, let's get to the culture, the city life, and all the best places to enjoy yourself!
There are so many options when it comes to living in Sweden, and hopefully you will find a place that screams out to you!
Finding a Job in Sweden
There are a few things to consider when looking for a job in Sweden. The salaries are high, and the value of life is rated even higher, making the job market very competitive and a bit more challenging to break into as an expat. Many jobs require a proficiency in Swedish to even be considered for the role.
A great place to start is with international companies, which are often located in Stockholm. Typically these companies will hire English speakers to interact with the other offices around the world. I have found the best way to break into these companies is by getting hired in your home country, and inquiring about a relocation. A lot of companies will be willing to negotiate year long contracts.
If you are already working remotely, or as a digital nomad, you can work in Sweden for 3 months without needing a permit or visa, which is a great option for those who are unsure where they want to be long term.
Another option is English teaching in Sweden. As Swedish is the main language, you will find many private and international schools looking for English teachers to engage and teach primary learners. You just need to get TEFL certified online, and start applying.
Where to Live in Sweden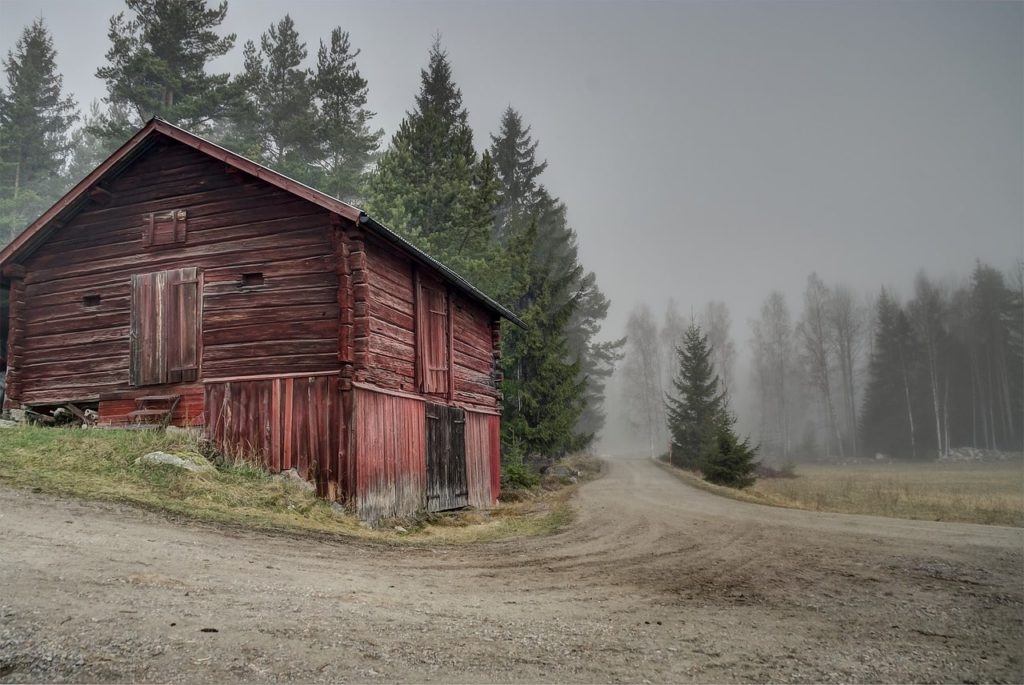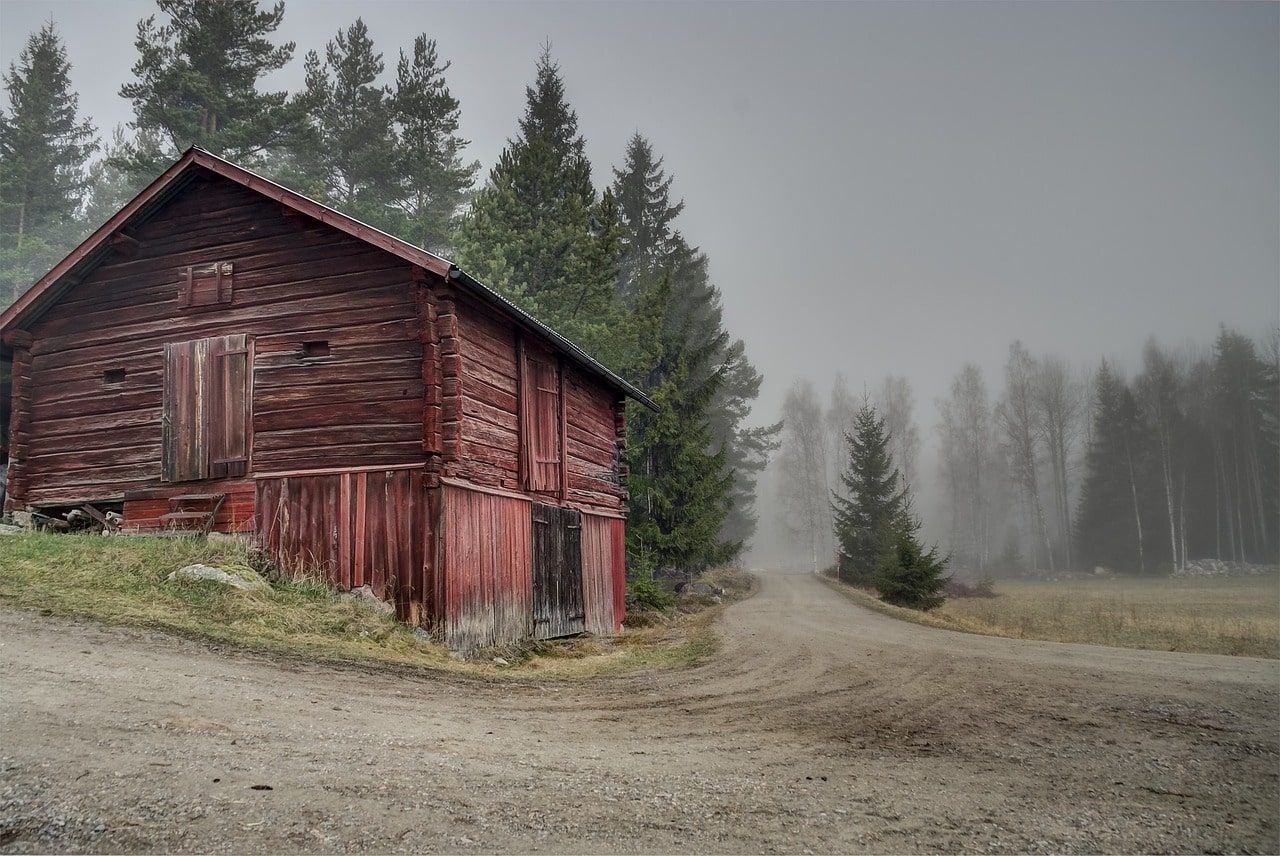 Stockholm
Sweden's capital and most popular city, Stockholm is one of my favorite European cities. Stockholm has incredible infrastructure, from their public transportation to their ridiculously fast internet speeds. This expat hub is perfect for those that want a big city, but love the charm of small European villages.
Located in the southern part of Sweden, all throughout the Stockholm archipelago you will find little cities to get lost in. The community in Stockholm is diverse, making it easy to find where you fit in. Full of cafe's, art museums, and plenty of co-working spaces, this is a great city to consider moving to as a digital nomad. The winters can be harsh, but luckily snow capped mountains are just a train ride away or a quick flight from the international airport which can have you in Mallorca in a few hours. Living in Stockholm is a great option for the first few months to get settled.
Big City Life with Small Town Charm
Big City Life with Small Town Charm
Stockholm
Perfect for families, solo digital nomads or remote workers, Stockholm is the buzzing capital with everything you need for a comfortable work/life balance. Spend your days working in quaint cafes, exploring the scenic streets and enjoying the calm atmosphere.
Malmö
Nicknamed Sweden's most multicultural city, Malmö is a perfect place to wander cobblestone streets. This city connects Scandinavia and Europe, and in a 40 minute train ride you can be in Copenhagen.
This ancient southern city has a few coliving and coworking spaces. The digital nomad community is significantly less than Stockholm or Gothenburg, but the happiness levels are on par with the rest of the country. Quick train rides will have you on the beach in the summer, but the winters can be brutal with gray skies.
Most Multicultural Area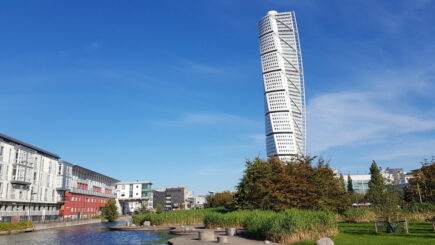 Most Multicultural Area
Malmö
Malmö is ideal for those who want to be outside of the bustling city with easy access to all the amenities. Just a train ride out of Stockholm, you can enjoy a magical European town feel with friendly locals and beautiful landscapes.
Gothenburg
Gothenburg is the second largest city in Sweden, and home to a great number of expats and digital nomads. This is my favorite city in Sweden for the summer, as it is a quick ferry ride away from the Western Archipelago where you can fish, swim, and catch a golden tan.
There are plenty of coworking spaces in Gothenburg, and the easy to use public transportation makes it simple to get from one side of the city to the other. It is hands down the best in the country. If you are looking for a metropolitan city with a little bit of grunge, then Gothenburg might just be for you. You will find parts of the city that have been transformed from rundown buildings to a cultural hub full of Swedish art and cafes. The places to stay in Gothenburg range from private rooms to private apartments – something for every budget.
Best Area for Digital Nomads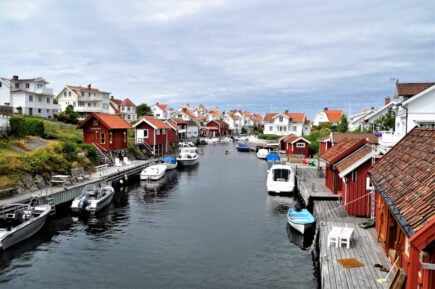 Best Area for Digital Nomads
Gothenburg
Filled with coworking spaces and quaint cafes, Gothenburg is the perfect place for digital nomads to live in Sweden. Affordable and with a little bit of spice, life here will be anything but boring. Offering the perfect work/life balance, and lots of activities, you can intersperse busy days of work with a little bit of fun.
Solna
One of the fastest growing suburbs of Stockholm, Solna might just be the place to call home. Right in between the airport and city, this municipality boasts green areas, booming businesses, and sustainability.
If budget is a concern, Solna is a great option. Since it is located outside of the city, the prices for accommodation are lower. Over the past few years, lots of bars, restaurants, and working spaces have popped up in the neighborhood, ideal for nomads and weekend workers.
Don't wait too long to find a place to stay in Solna, as it is continuing to grow in popularity.
Best Budget Area in Sweden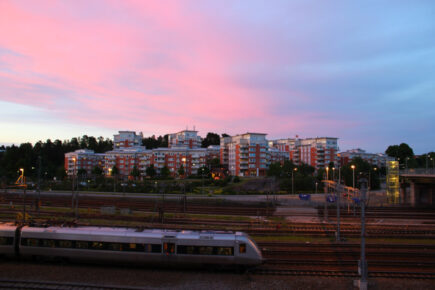 Best Budget Area in Sweden
Solna
Close to the airport, cities and with lots of its own amenities, Solna is an up and coming area for digital nomads in Sweden. You can enjoy coworking spots and cafes for busy days of working before heading out for an evening in the local bars. With lots of budget accommodations, it is the perfect spot to enjoy all that Sweden has to offer.
Marstrand
The small Swedish island of Marstrand is off the Gothenburg archipelago. Marstrand used to be a refuge for criminals in the 1700's, but is now the country's sailing capital.
This charming little island is full of colorful homes, and narrow cobblestone streets. You will feel as if you just stepped into a fairytale.
While this is a beautiful place, it's not the best place to live for digital nomads. Retirees however will love the peace and quiet, incredible landscapes and laid back atmosphere. It can be filled with tourists from time to time, but everyone needs a little bit of excitement in retirement!
Best Area for Retirees in Sweden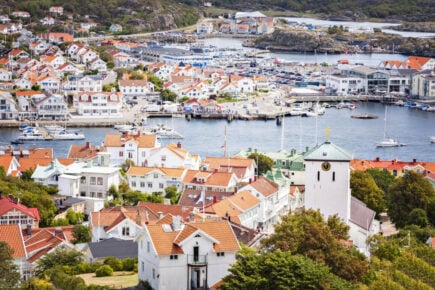 Best Area for Retirees in Sweden
Marstrand
A small island filled with cobblestone streets and colourful homes, Marstrand is a quaint little town ideal for retirees with a chilled atmosphere. Peaceful and with beautiful landscapes, it is a picturesque place to call home.
Swedish Culture
One of my favorite things about Swedish culture is how welcoming and inclusive it is. They truly believe in equality and individualism. I think the rest of the world can take a few notes from Sweden on how to treat others. You will find you are able to be yourself in Sweden, without any consequence or funny looks. This could be why the county is rated as one of the happiest places to live in the world!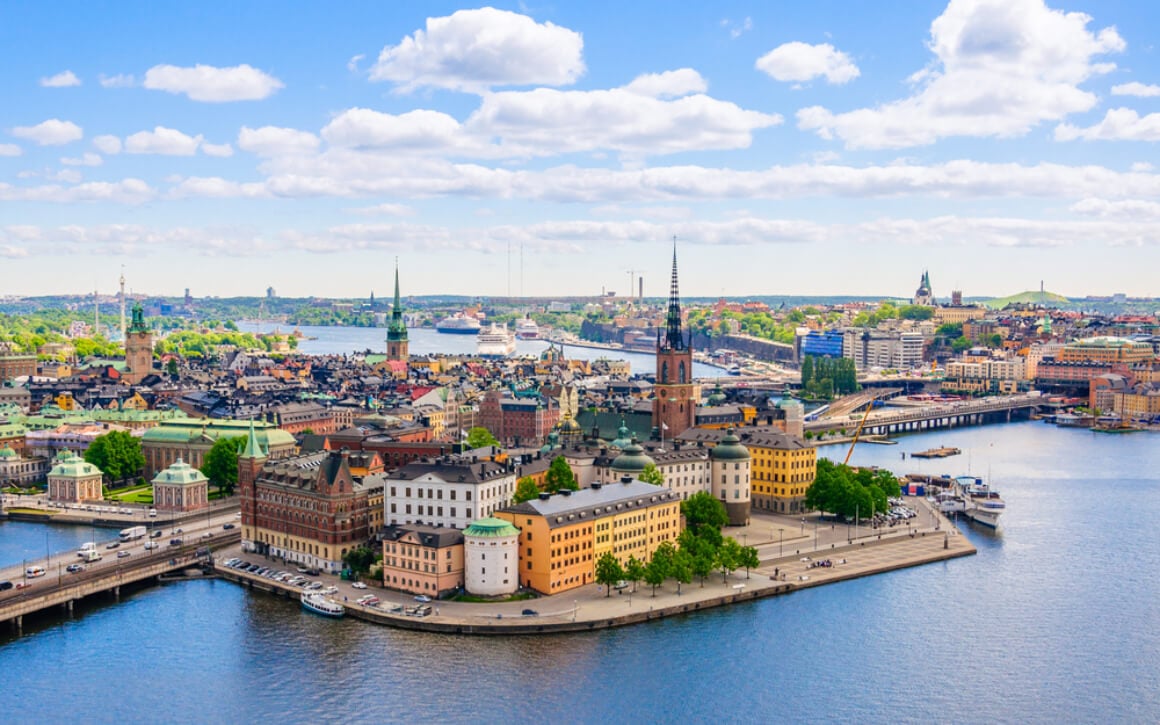 The country thrives on environmentalism and sustainability. Sweden is one of the leading countries in organic agriculture, recycling, and renewable energy. They have major respect for the environment and nature, and continually try to reduce their carbon footprint, and create more sustainable ways to live.
Swedes may seem a bit shy at first, but their culture has taught them it is better to listen and learn. After getting comfortable, you will find they have a killer sense of humor, and speak when there is something important that needs to be said. A lot of their free time is spent being outdoors and remaining active. Sweden ranks in the top 5 of most active countries, you will find a Saturday morning hike is the norm here.
Pros and Cons to Moving to Sweden
We know nowhere can be perfect all of the time. No matter how excited we are about moving! Take a look at these pros and cons of moving to Sweden.
Pros
Freedom and Equality for all – Sweden is an inclusive society that gives freedom and equality to everyone regardless of gender, sexuality, or race.
Quality of Life – With high salaries, active lifestyles and easy access to the rest of Europe, will find yourself traveling and enjoying your life much more. It's inevitable!
Nature – warm summers in the city and great skiing and winter sports in the winter, what more do you need?
Environmentally friendly – If you care about the environment, which we all should, then Sweden is the perfect option. Leading the charge in renewable energy and recycling.
Cons
Schooling – International schools are very expensive.
High Cost of Living – The prices of living in Sweden are one of the highest in the EU.
Housing Crisis – Looking for housing in Sweden can take a while. Many Swedish people rent out to other Swedes and take a bit to trust expats. Get involved with the expat community to relieve this is a con.
High Taxes – Sweden has one of the highest tax rates in the world.
Living as a Digital Nomad in Sweden
Internet in Sweden
Sweden has incredibly fast internet speeds. Ranked number 3 in the world, making it perfect for those zoom meetings and heavy uploads. You will also find that the cost of the internet is cheaper than most western countries. FASTER and CHEAPER?! Say no more.
The Future of the SIM Card is HERE!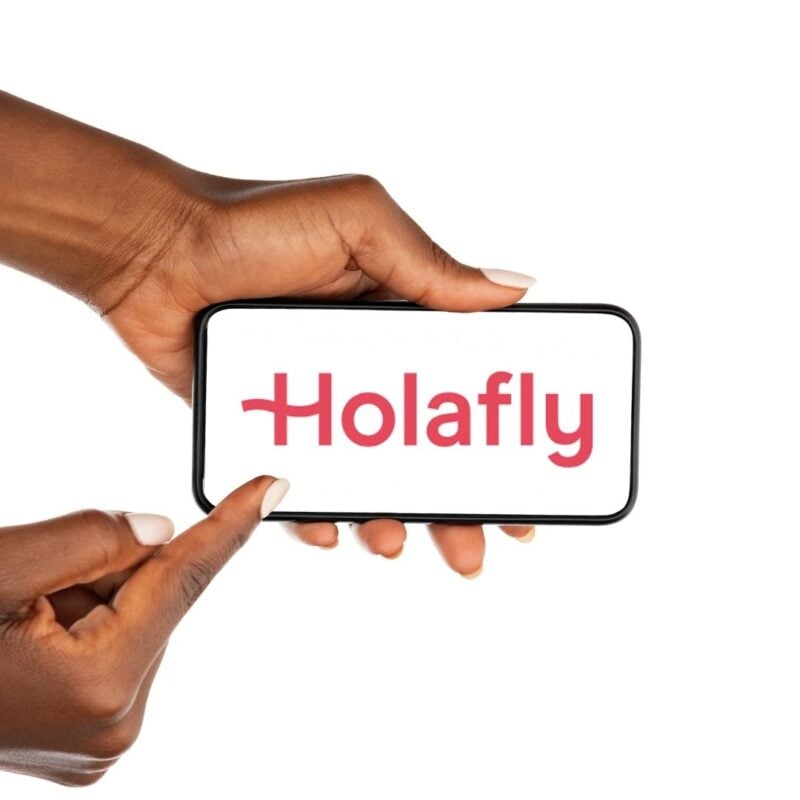 A new country, a new contract, a new piece of plastic – booooring. Instead, buy an eSIM!
An eSIM works just like an app: you buy it, you download it, and BOOM! You're connected. It's just that easy.
Is your phone eSIM ready? Read about how e-Sims work or click below to see one of the top eSIM providers on the market and ditch the plastic.
Grab an eSIM!
Digital Nomad Visas in Sweden
A great option for digital nomads is the Self Employment Visa. This is a great option for business owners or freelancers. You can live in the country for 3 months before you need to start this process. The major requirement is proof of sufficient funds for up to two years.
Co-Working Spaces in Sweden
The best thing about working remotely is working from wherever you want. However, sometimes I miss that office comradery. Thankfully, co-working spaces are becoming more accessible.
You will find loads of co-working spaces all throughout the country, especially in the big cities of Stockholm and Gothenburg. Many of these spaces offer fun perks like Wednesday breakfast, or coffee carts on Friday. Giving you multiple opportunities to meet other digital nomads in the area.
These typically range from $200 a month to $450. These prices vary depending on how many days you will be in the office, 24/7 access, and location in the city. I recommend using a few day passes until you decide which space is best for you.
Final Thoughts on Sweden Living Costs
So, what are my final thoughts? Well, you may find yourself spending more here than you would elsewhere. However, evidence shows your happiness level will rise, and that to me seems priceless. The cost of living in Sweden will vary based on your location and the activities you partake in. Sweden is a country where you can thrive as an individual, fight the climate crisis, and enjoy all 4 seasons. This is a dream county for those wanting a place of convenience and fast internet as well as plenty of nature and outdoor activities.
---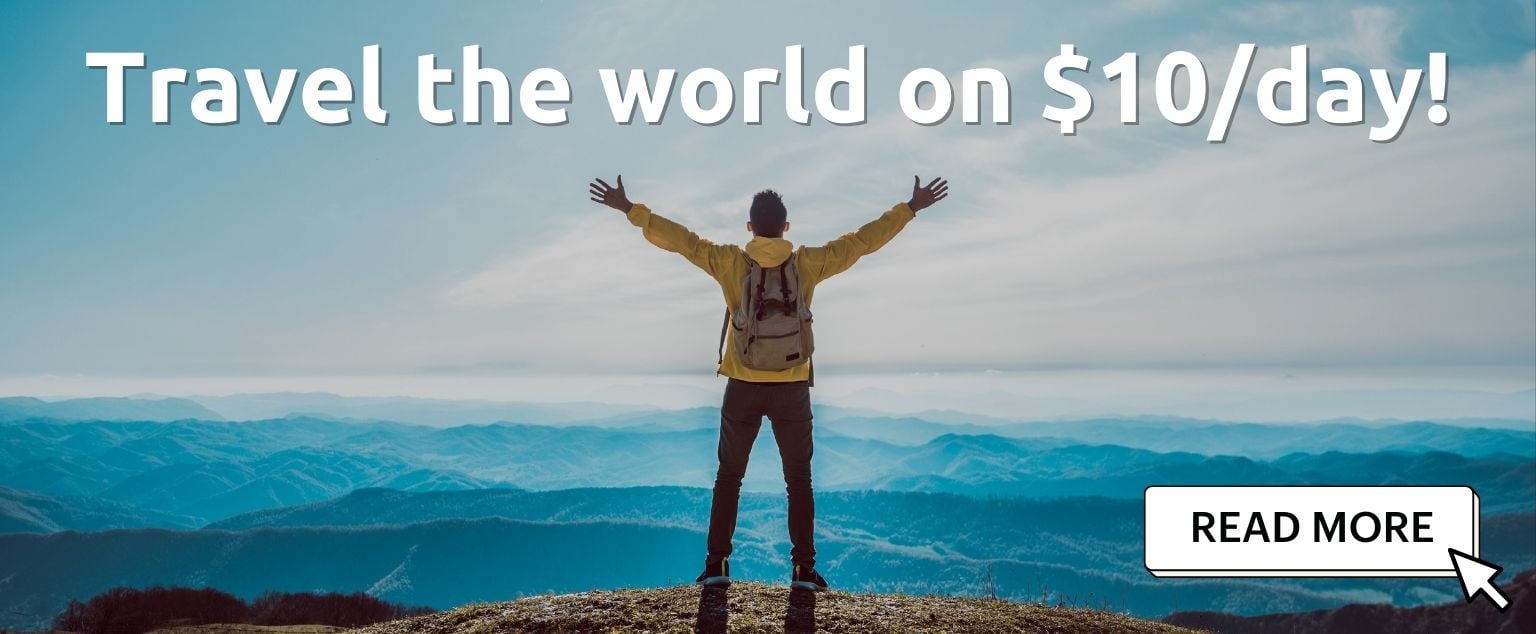 And for transparency's sake, please know that some of the links in our content are affiliate links. That means that if you book your accommodation, buy your gear, or sort your insurance through our link, we earn a small commission (at no extra cost to you). That said, we only link to the gear we trust and never recommend services we don't believe are up to scratch. Again, thank you!