The internet has completely changed the landscape of work and travel. If we are living in the middle of a tech revolution, then viva la revolución! 
We are no longer chained to one country or a desk at our workplace. Now the whole world can be the office for the day. 
The broke backpackers and aspiring vagabonds of the yesteryears are starting to figure out that travelling doesn't need to be something you do for a few years in your twenties before you "return to real life". In fact, travel can BE your real life.
But how do you make that dream into reality?
Well, you become a digital nomad. There is no better way to combine the best of two worlds.
This guide on becoming a digital nomad is for all aspiring nomads. It is for long-suffering office workers and new graduates with shiny Macs. This is for lifestyle travellers who just realised the holes in their pockets plunge way too deep. And it's for brave career-changers…
This guide is even for you if you've already been nomadic for a while but it feels like maybe you could be doing it even better…
These are all my best tips for digital nomads and how to become a digital nomad.
This is all the info you need.
What is a Digital Nomad?
A digital nomad is somebody who travels the world whilst working online… It's as simple as that! There is no right or wrong way to be a nomad, but there are a few baselines that are true to most of us.
Digital nomads work remotely. But they are different from remote workers; instead of working from a permanent home office, nomads move around between cities and countries, all the time.
Being a nomad is not the same as budget backpacking; usually, nomads have a bit more expendable income, stay in one place longer than a backpacker, and prioritise work over travelling.
Nomads are also different from expats and immigrants; usually, nomads stay in one place for such a short time that they don't have a chance to become legal citizens in that country (according to recent digital nomad stats).
Governments around the world are starting to catch up on the challenges of the semi-legal status of nomad living, and they're starting to help us out. It seems that every week another country comes up with a new digital nomad visa!
If you have access to the internet and a decent laptop, you can work online. Congrats – you have just learned how to be a digital nomad!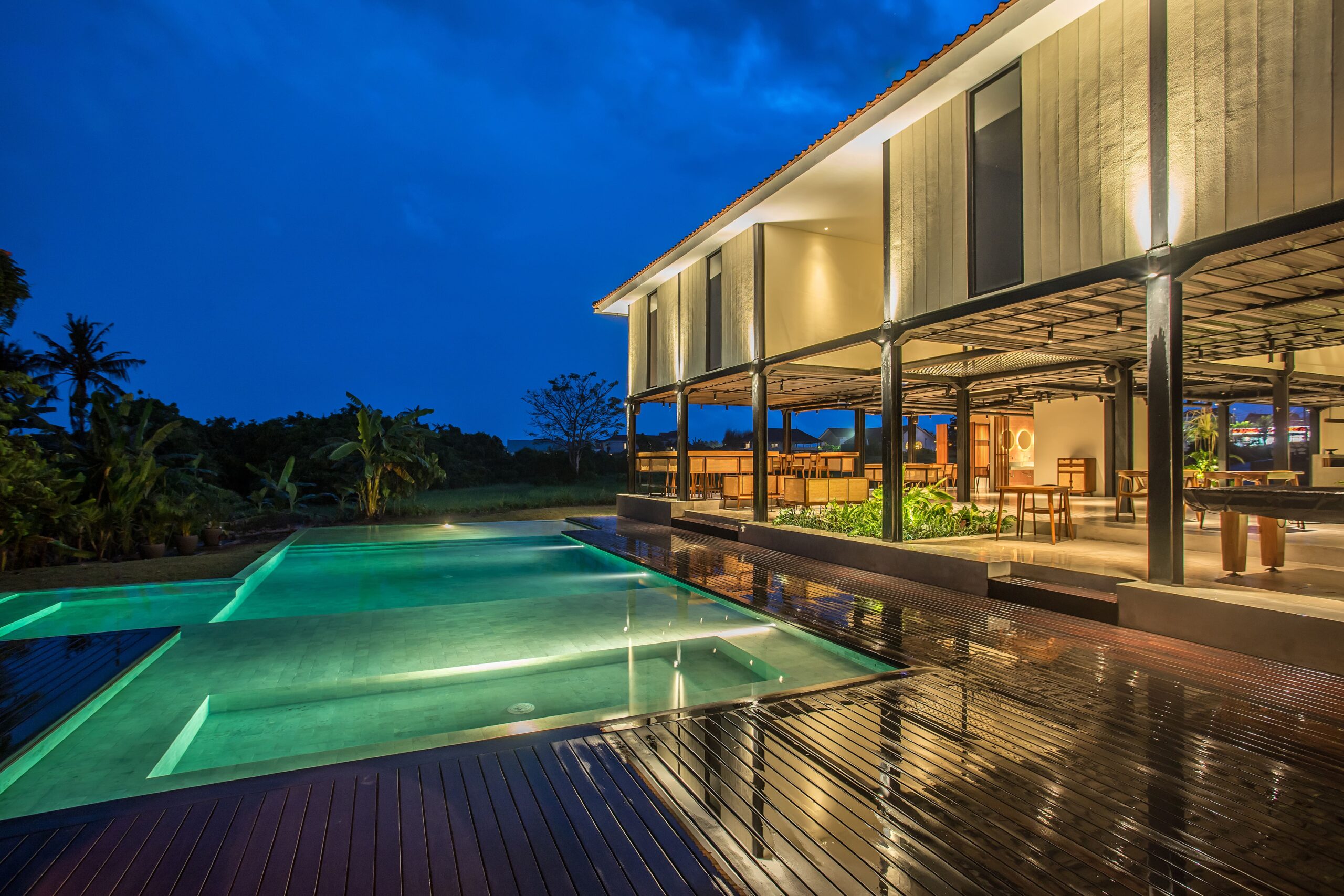 Is this the world's best hostel for digital nomads?
Tribal Hostel – Bali's first purpose-built co-working hostel and perhaps the greatest hostel in the world!
An ideal hub for Digital Nomads and backpackers, this very special hostel is now finally open…
Come on down and enjoy amazing coffee, high-speed wifi and a game of pool ?
Why Being a Digital Nomad is So Fucking Great
Travelling is a truly life-changing gig. It's is a million different things to a million different people.
Travel is about weird food and intoxicating cultures. It's about epic sunrises and dark roads that seem to run forever in front of your headlights. It's about partying it up in Colombia and conquering the Himalayas.
Travel is about freezing your ass off in a tent, catching a cutie's eye across the bar, and pushing yourself out of your comfort zone. It's about evolving, learning, forging connections and re-evaluating what matters to you in your life.
It's about learning valuable lessons.
But more than anything, travel is about freedom.
The freedom to go where your heart desires.
The freedom to try being a new person, to start your life from scratch, to reinvent yourself.
Freedom, to many of us, means to live an alternative lifestyle, to break the mould, and step away from a traditional, predictable existence.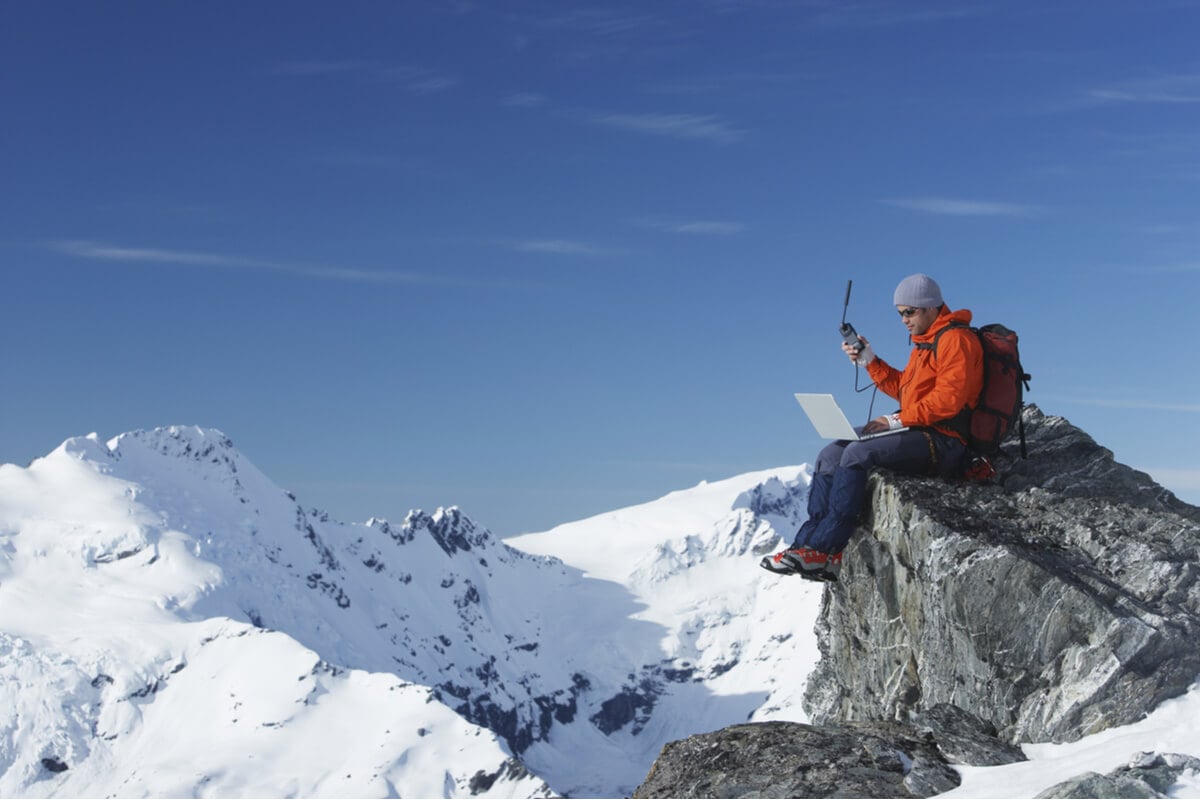 And at the end of the day, we all want more freedom. Becoming a digital nomad offers you that freedom.
Wouldn't it be great if every day could like the highlight reel on your best trip ever?
Of course, it's not all unicorns and rainbows. You will be tired, and bored, and sick of your job; just like in any other type of work.
But becoming a digital nomad has been the best decision I ever made. It lets me travel without sacrificing my career, and vice versa. It gives me flexibility, opportunities, and permission to make my life look the way I want it to. But this doesn't just go for me – backpacker stats have been on the rise, thanks to more people being able to work on the road.
It allows me and others to meet people after my own heart; the people that I always missed when I lived at home.
In a word (or a few), it's just a grade-A lifestyle.
Work: How to Be a Digital Nomad and Find Nomad Jobs
The first step in how to be a digital nomad is to figure out what you can actually do to make it happen.
Do you have skills that you can translate into a digital career?
Does your current job allow you to take off and work online?
What kind of work are you interested in?
There are plenty of good gigs out there, from digital nomad jobs for beginners to prestigious remote careers for pros. You can even start by finding a travel job and eventually graduate to a digital nomad. Opportunities are aplenty.
This first section is all about work, work, work: how to figure out what you want to do, the best digital nomad jobs, and how to actually work as a digital nomad.
How You Can Work from Anywhere
The spectrum of digital professionals is a large and colourful one. Basically, there are many ways to work as a digital nomad.
Most DNs are freelancers, which basically means they work on a project-by-project basis. Being a freelancer is a bit of an uncertain road since you rarely know exactly how much money or work you'll get in a month.
On the other hand, freelancers are usually flexible with their working hours. Plus, if you can find a few good clients, projects usually start rolling in after the rough-and-tumble start. I work as a freelancer and I love the flexibility; if I feel like taking a holiday, I can just let my clients know I'll be off and drop everything.
The second option is to be an online entrepreneur. Many nomads have their own companies. It does come with more responsibilities than just working for individual projects (including legal responsibilities!). But it allows you to be your own boss, scale up your business, and open the highway to high earning potential – if that's your thing.
The downside of starting a company is that it usually has to be based somewhere – which you personally are not. Your country of origin might allow you to run your business also from abroad, so it's worth looking into it. Or you can base your company somewhere through a remote programme!
The third option is to be employed by a company and just work remotely. It's the most restricting option since you usually have to work company hours (even from a different timezone), participate in meetings, and keep your boss updated on your whereabouts.
Then again, having a steady remote job means knowing how much money you'll earn each month, and possibly getting benefits that most of us scattered nomads can only dream of like health insurance and a pension.
Best Digital Nomad Jobs
Basically, you can do anything as long as it's possible to be done on a laptop over an internet connection.
How much do digital nomads make in a month, though? That depends entirely on your job and dedication. Some of the most popular digital nomad jobs include: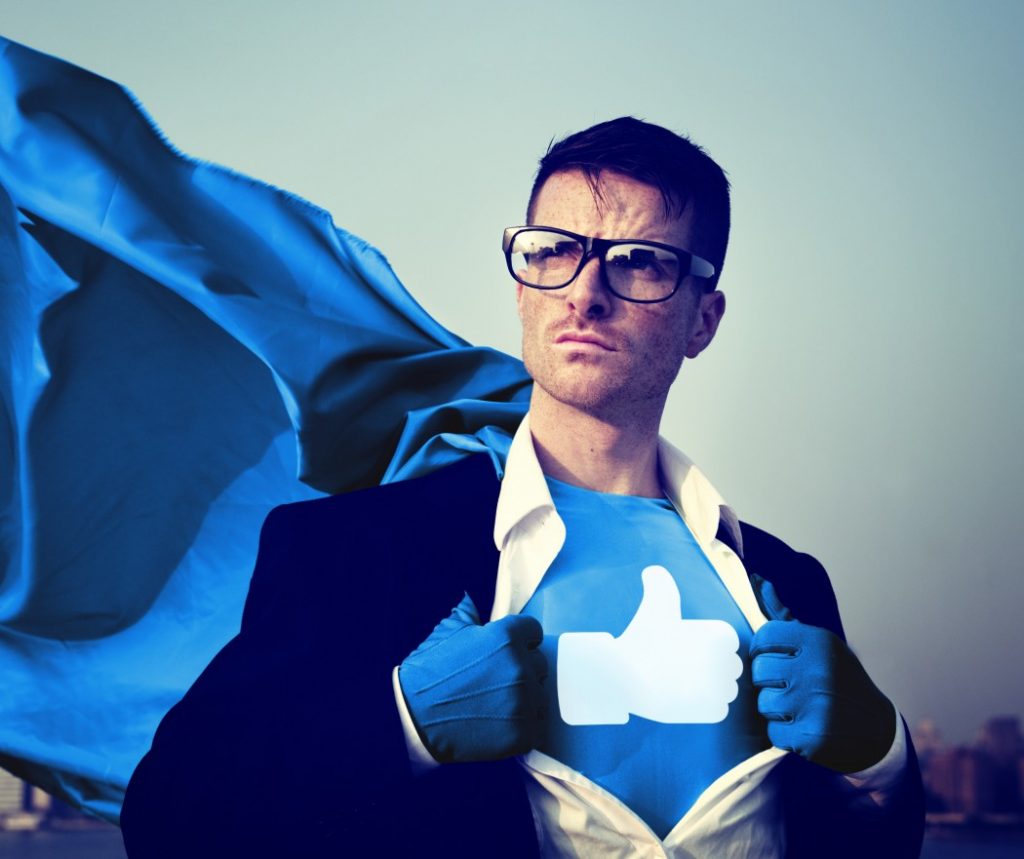 Sound good? This is only the tip of the iceberg of the professional side of digital nomadism.
There are tons more options that let you flex your skills and become the best nomad you can be. And wouldn't you know it – The Broke Backpacker has an excellent run-down on all things DN jobs.
How to Be a Nomad and Find Work
That's a damn good question. Maybe ten years ago you could just set up a travel blog, post a couple of blurry shots on Instagram, and you'd already have a following.
These days the market is oversaturated on a lot of nomad-friendly fields. This means that some digital nomad jobs for beginners are hard to get or don't pay well. You need to put your best hustle suit on and persevere.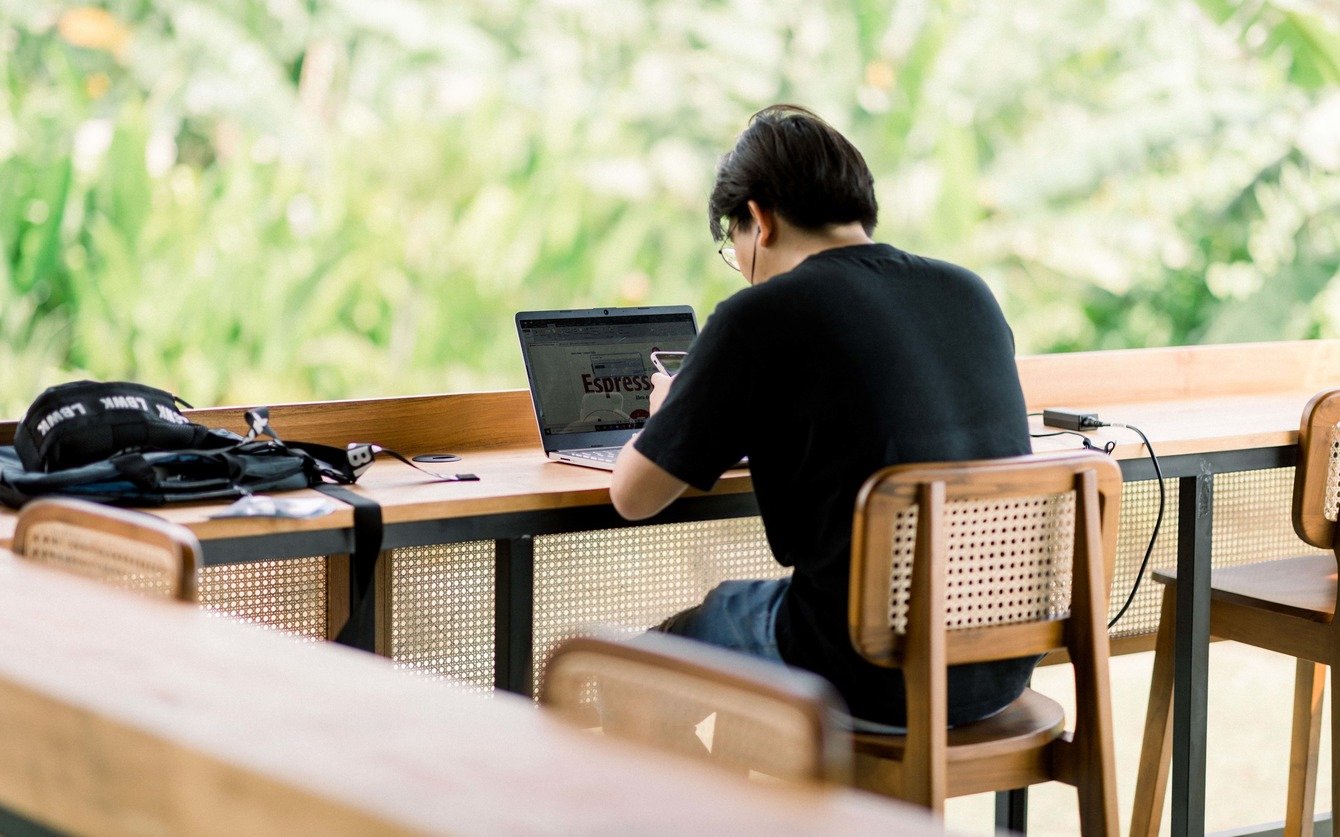 There are many online platforms where freelancers can start looking for small gigs and expand their portfolios. Check out Fiverr, Upwork, Freelancer, Toptal, or Guru. They pay little at first but it's very much a case of "grow as you go": the more work you do, the better your ratings, and the easier it becomes to get better jobs.
If you're already an experienced professional, the uphill road might be slightly less steep. You can contact companies directly or look for suitable positions on LinkedIn. As a translator, I sent my CV to agency after agency in my home country until I'd established a few steady clients.
Networking can also be golden – this is why you head to places where other nomads hang out. (That's how I ended up writing for The Broke Backpacker with this legendary team! The horizons are endless.)
Word of mouth is powerful. Through collaborations, friendships, and referrals, clients soon start finding you.
Where Do Digital Nomads Work?
This is something I get asked surprisingly often; so let's answer it once and for all…
Short answer: you can work from anywhere in the world with an internet connection.
Long answer: read on…
I guess you've seen all those stock photos of digital nomads working with their feet dangling in pools and their asses parked on some high mountain top. I mean, you've definitely seen that if you've read this far – we use those photos, too.
But it's more for the *aesthetic* (insert sparkle emojis). We all know that Instagram is the worst and you shouldn't believe everything you see on there. In reality, digital nomads tend to go for slightly more comfortable work spots.
Many nomads work from home if it's comfortable enough to set up a home office. Also – it's free, which may or may not matter if you're just getting started. Another free option is public libraries which are always quiet and usually have decent wifi.
Personally, I feel way more motivated to work when I'm around other nomads, so I usually go out for the day to work.
I love working from cafés. You can get good coffee and order lunch without breaking the workflow, which is just the best thing. They usually have comfortable seats and play good music. Just watch out: some cafés can give you the stink eye if you hang out all day and don't keep ordering things. Also, try to find spots where nomads are welcome.
Another good option is co-working spaces which have started popping up like crazy. Some co-working spaces are little more than a desk and a chair, whereas others offer everything you think you could need and more. Often they're community centres for digital nomads and offer workshops, community networking, and friendship events. Some even have co-living options where you can stay with other nomads. You can also find huge digital nomad communities online that you can connect and link up with.
In the end, your work spot depends on what's available around you and what kind of environment helps you focus best.
Small Pack Problems? 😉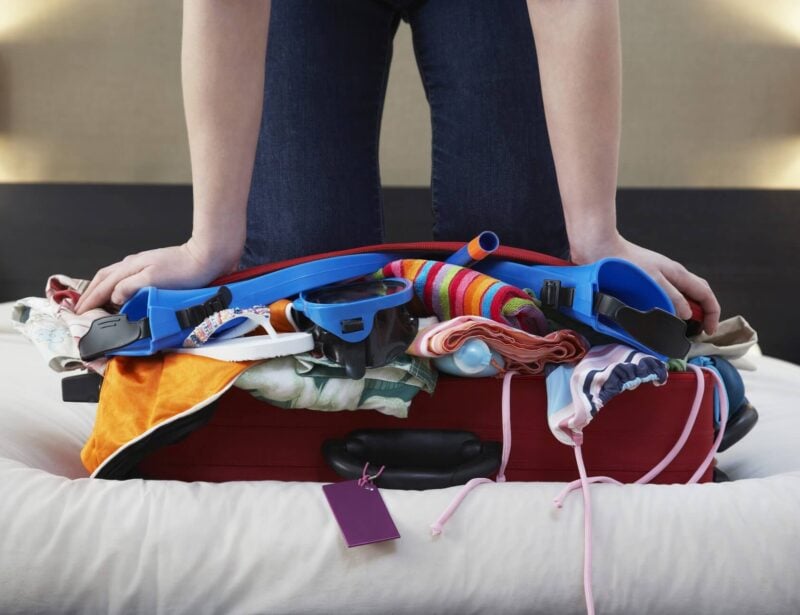 My missus travels with all her clothes in ziplock bags: don't be like my missus. UP YOUR PACKING GAME!
Packing cubes for the globetrotters and compression sacks for the real adventurers – these babies are a traveller's best kept secret. They organise yo' packing and minimise its volume too so you can pack MORE.
Or, y'know… you can stick to ziplock bags.
View Our Fave Cubes
Or Check Out the Sacks!
What to Sort out Before Leaving: Digital Nomad Checklist
If you're a nomad newbie, getting started on the DN life is not necessarily as easy as packing up a bag to go. (Although it helps if you have a nice digital nomad packing list already jotted down.) Here are a few things to put down on your digital nomad checklist before heading off to the world:
Insurance
Getting coverage by regular travel insurance can be tricky as a nomad since you don't have a specific itinerary or a set length for your trip.
You never know the trouble and strife that the road can throw at you. Even though as a digital nomad your life might be slightly cushier than that of a daredevil backpacker, you should always consider having a good travel insurance policy in place. (After all, home is where most accidents happen!)
The best travel insurance out there for digital nomads is Safetywing. They're a go-to choice of coverage for long-term travellers, working travellers, and, particularly, long-term stayers without much of an itinerary.
Safetywing's unique gist is that they offer a hybrid of travel insurance and health insurance. Safetywing doesn't, unfortunately, cover electronics and valuables – but it's a super simple form of international health insurance. So, you're good to go from anywhere, itinerary-free (except the USA). So cover yo' ass.
Plus it's CHEAP and on a month-to-month basis. Read our SafetyWing insurance review or visit their site by clicking below, then they're at your disposal all the time!
Or option two, World Nomads Insurance; it is the premier choice for premier vagabonds everywhere.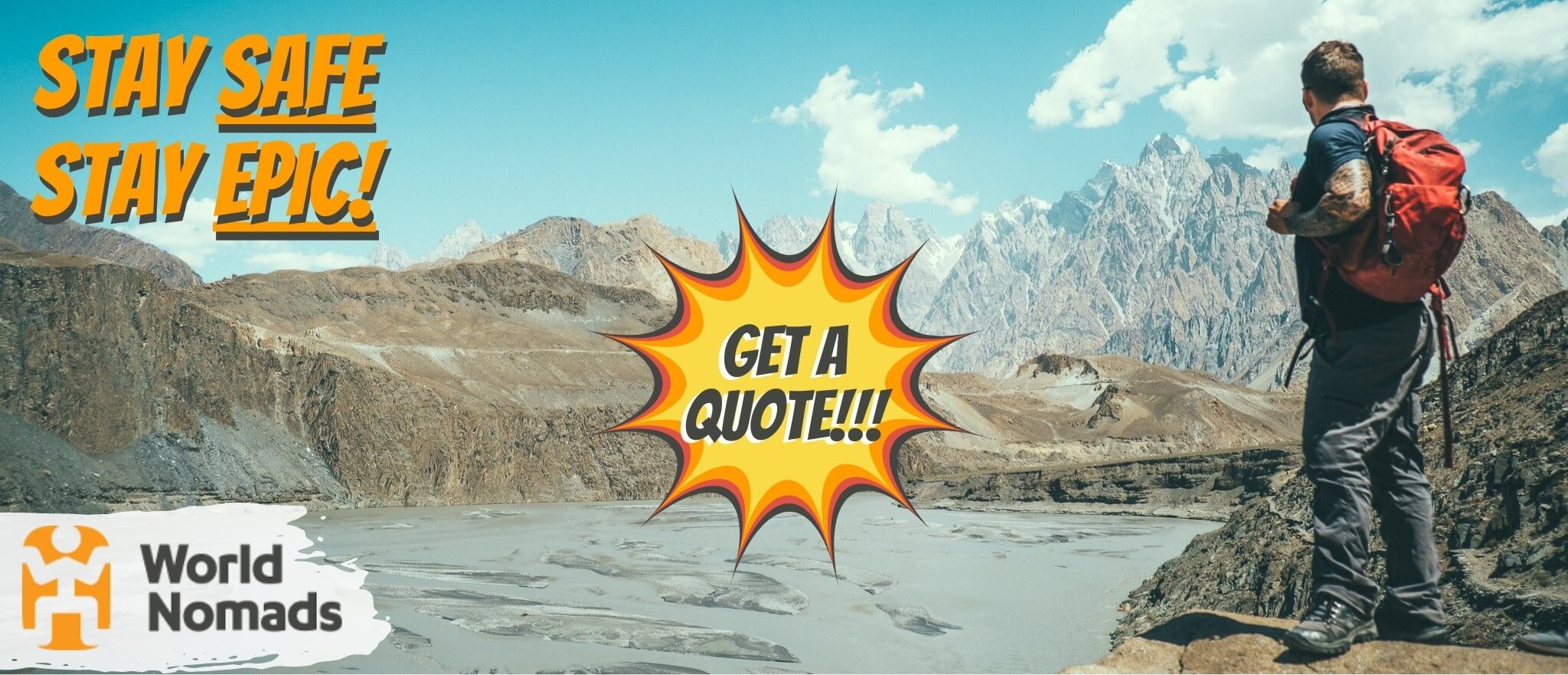 World Nomads' mission is to support and encourage travellers to explore their boundaries. They offer simple & flexible travel insurance, and safety advice to help you travel confidently.
They've been doing it since 2002 – protecting, connecting, and inspiring independent travellers just like you.
Get a quote below or read our in-depth review!
World Nomads provides travel insurance for travelers in over 100 countries. As an affiliate, we receive a fee when you get a quote from World Nomads using this link. We do not represent World Nomads. This is information only and not a recommendation to buy travel insurance.
Travel Banking and Credit Cards
Using your bank card to pay for things or withdraw money abroad can get REAL expensive. Luckily, there are tons of great travel credit cards that can reverse ATM fees and other spicy extra charges. The most popular ones are Revolut and Wise (formerly Transferwise). Learn how to master travel banking, and you're good to go.
Having an international bank account and an attached card is also useful if you need to receive or send money in another currency and you'll also want to learn a bit more about how travel foreign exchange works.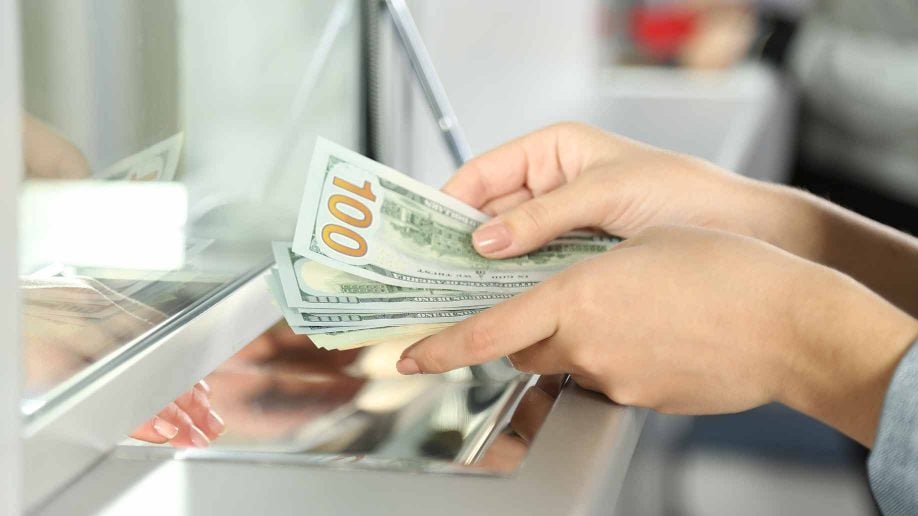 Make sure that your bank cards will also be valid for a while after you leave. It's rare, but some banks don't ship new cards abroad or they will do it with a lot of grumbling.
Also, notify your bank that you're going abroad. Otherwise, they might flag your innocent Monday lunch mojitos in Playa Del Carmen as suspicious activity and freeze your card.
Accommodation and All Your Earthly Possessions
Are you currently renting a place or maybe even own your own house or apartment?
Before leaving, you need to decide what to do with all the shit you own. Sell everything and become fully nomadic, or try a soft landing and sub-let your apartment while you first try out the digital nomad lifestyle for a few months?
If you've never been a nomad before and want to just try it out, you can store your belongings for a few months while you're travelling. Try asking your family or friends for temporary storage space. When you feel their previously unconditional love and affection for you start to crack because your shit is all up in their shit, you can rent an actual storage space.
Permanent Address
Which brings me to my next point…
In such a digitalised world, it is excruciating that we still need to deal with address questions so often. So what do you do if you don't permanently live anywhere?
Get electronic mail. At least in Finland, most government agencies have thankfully finally switched to a paperless system, and I can receive all my tax shit and bills completely in the cyberspace.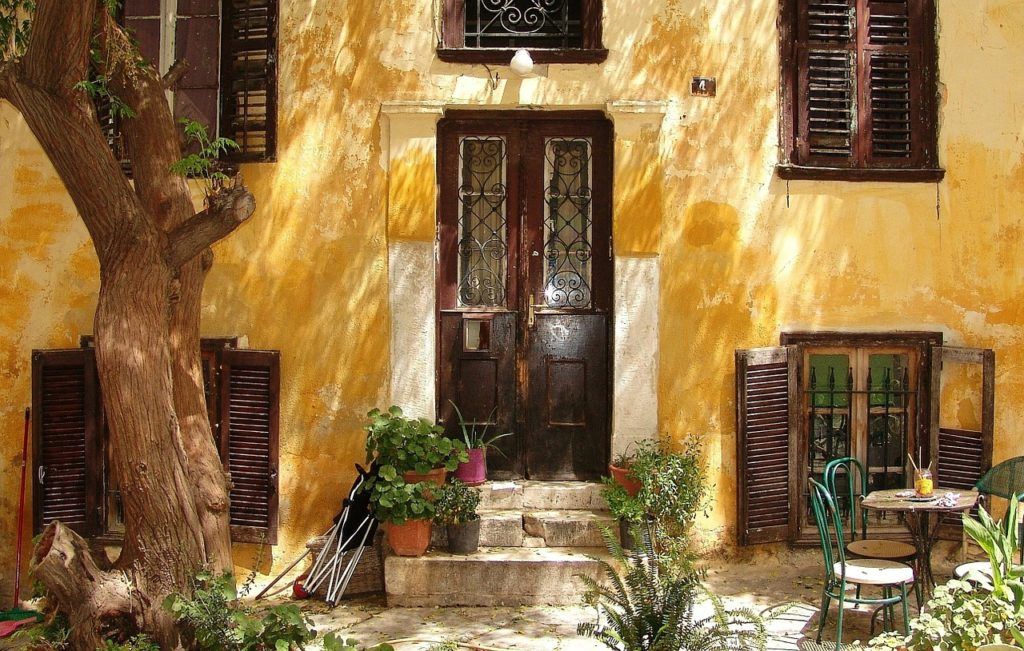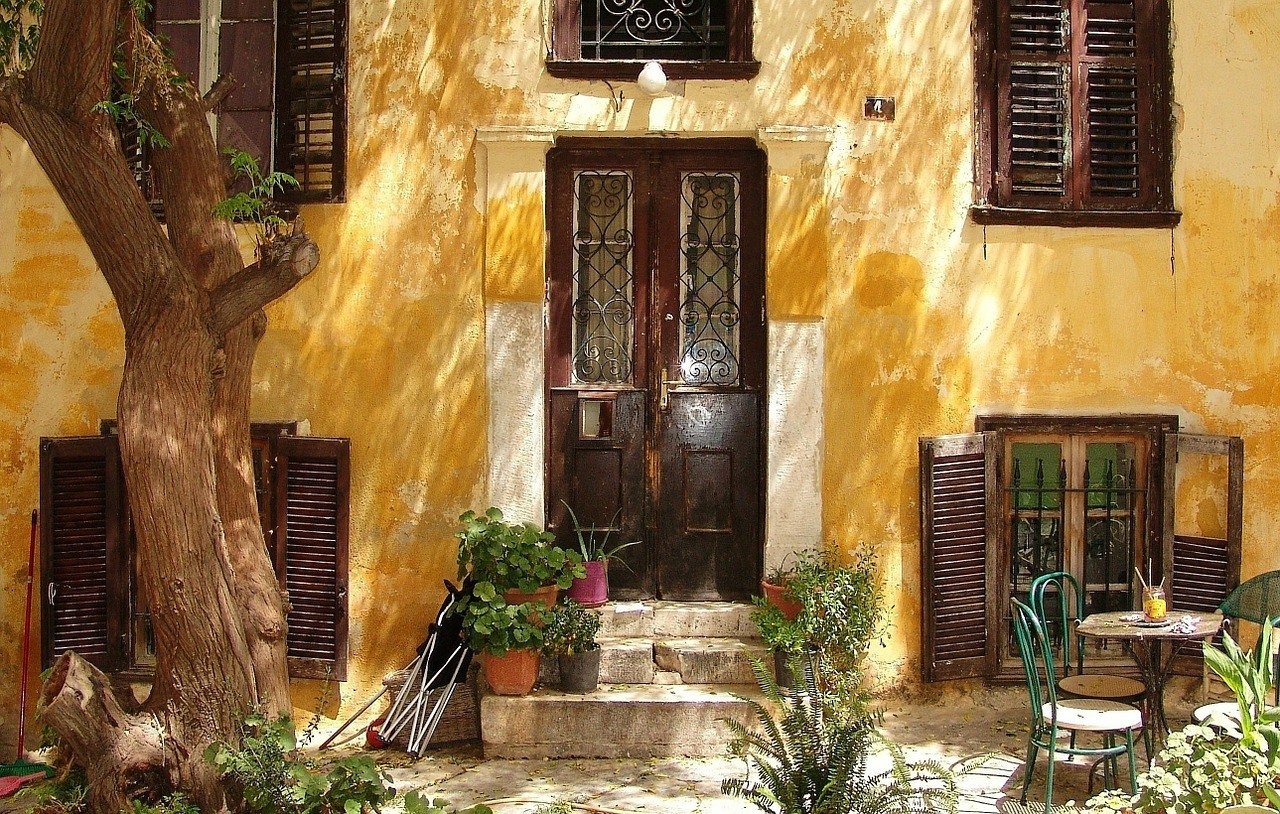 Use a temporary address. In a lot of cases, your address is just needed because… well, there are various reasons. It's completely fine to just put down the address of your most recent apartment or hotel.
Use someone else's address. Whenever I need to put down an actual address for real-life purposes, I put down my parents' address, because they're cool and don't mind it. You could probably set up a similar system with a parent, relative, or a really good friend.
And for receiving mail, you can use your current address, or see if someplace you frequently stay offers a mail service. Many coworking spaces let you receive letters and packages there if you're a member, and I've heard of guest houses and gyms doing the same too. You can also try poste restante and collect your mail from a local post office.
Phone Plans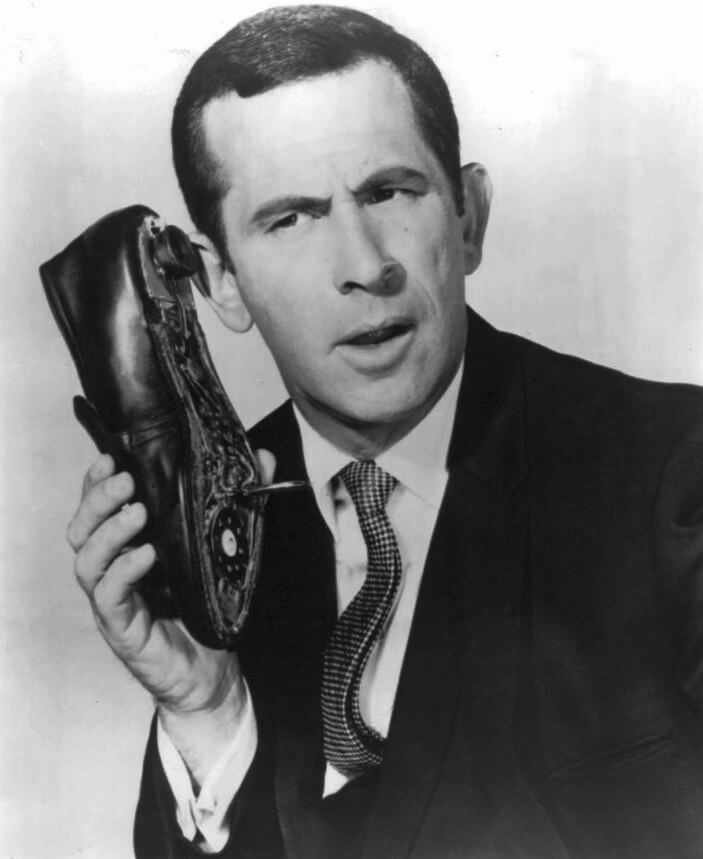 Moving between countries also means that you need to keep buying new SIM cards. So what do you do about not having a permanent phone number?
Actually, keeping your number is fairly easy. Make sure you get a phone that has dual SIM capacity, AKA two sim card slots, so you can keep using both your old sim card and the one you buy in every new country.
I have had my Finnish number for years which is handy since so many of my apps and websites use it. I have parked the number which basically means I pay a small fee every month instead of a full phone bill to keep the number in use. Even though I can't make calls or send texts, I can still receive both on my Finnish number.
There are also some international SIM cards for travel that could work for you if you genuinely have no base phone number!
The Future of the SIM Card is HERE!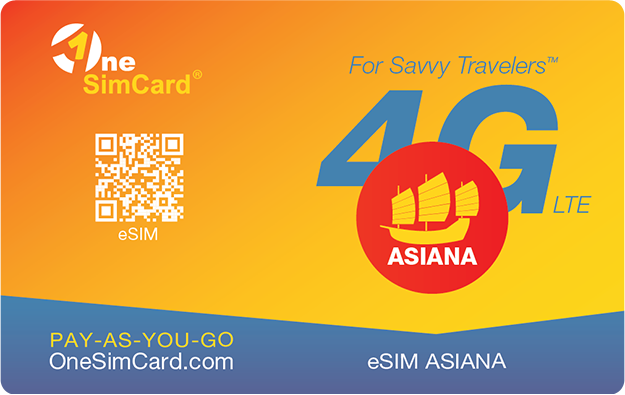 A new country, a new contract, a new piece of plastic – booooring. Instead, buy an eSIM!
An eSIM works just like an app: you buy it, you download it, and BOOM! You're connected. It's just that easy.
Is your phone eSIM ready? Read about how e-Sims work or click below to see one of the top eSIM providers on the market and ditch the plastic.
Buy an eSIM!
Where to Go as a Digital Nomad
If the whole world is your oyster, how do you start scoopin' it out? There are approximately 193 countries in the world, but not all of them are made equal when you're looking for your next home as a digital nomad.
What to Look for
Well, the first thing you obviously need to figure out is if you can have reliable internet where you're going. (One of the reasons I skipped out on India, no matter all the great stories of Goa I'd heard.)
Above all though, I value a good community. Work and travel are just so much better when you can actually do both with someone cool.
Most nomads also chase warm weather – but hey, you don't have to. Some digital nomad hotspots like Bansko in Bulgaria are at their peak in the winter when snowboarding nomads take over the town. And backpacking Europe in winter is actually pretty magical.
Your digital nomad budget also determines where you can afford to live. Living somewhere cheap means that you can probably afford to have a better lifestyle and/or to work less.
Do a bit of research on what to do after work, too. Paradise beaches are great and all, but if you're a mountain person or a city slicker, you might get sick of it pretty quickly.
And lastly, you're usually arriving in a country on a tourist visa. So in some places, the length of your stay may be pretty limited. It's worth looking up which countries offer a digital nomad visa and other schemes that allow you to stay longer.
Best Cities for Digital Nomads
These are some of the old-school and newly added favourites for digital nomads in 2021!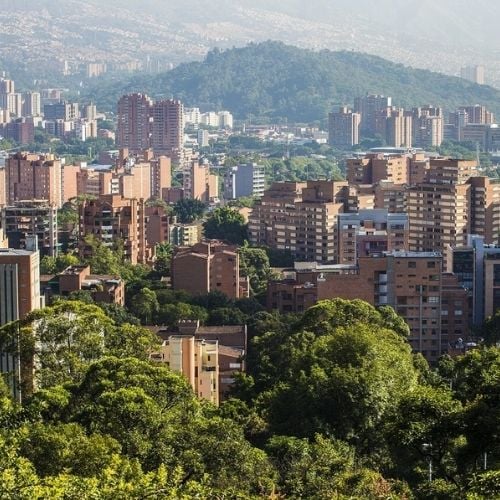 Canggu and Ubud in Bali, Indonesia
Chiang Mai, Thailand
Lisbon and Madeira, Portugal
Las Palmas and Tenerife, Spain
Cape Town, South Africa
Medellín, Colombia
Mexico City and Playa del Carmen, Mexico
And the great news is… there are TONS of other 100% dope places to hang your hat in.
Is This the Best Travel Pack EVER???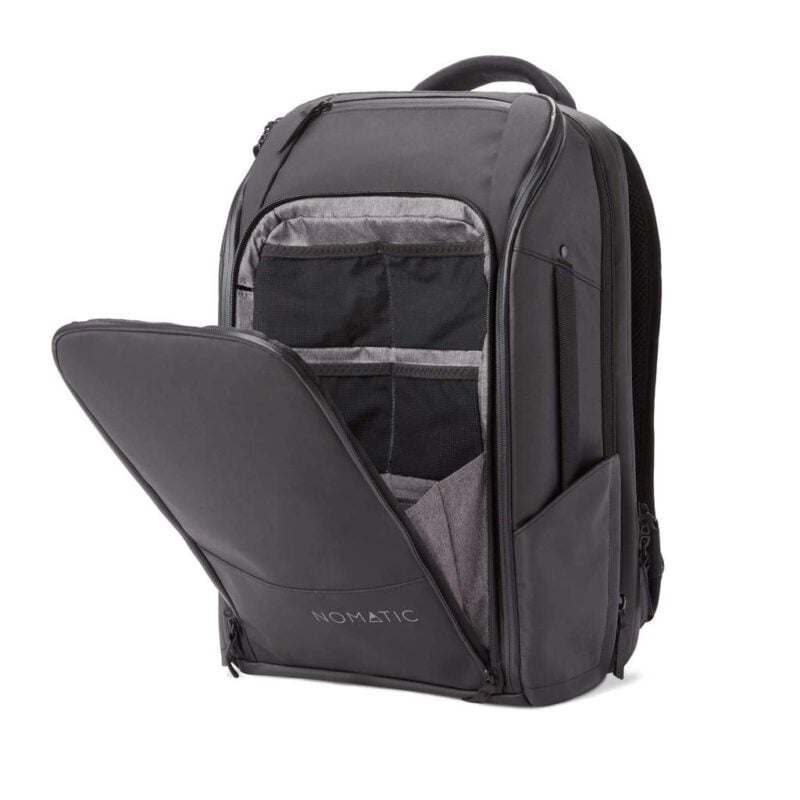 How to Be a Digital Nomad
I'm possibly a bit of an oddball for a digital nomad. I didn't just go on a backpacking trip one day and realised that that's what I wanted to do for the rest of my life. Well, kind of, but my rise to DN fame was way more planned out.
I always knew I wanted to leave Finland ASAP because fuck dealing with that darkness and cold. That's why I picked a major in Uni that would allow me to get the hell out as soon as I graduated. (In reality, I never even went to my graduation ceremony – at that point, I'd already been living in Poland for months – lolz). I got a Master's Degree in translation, and off I went to the great big world.
For many nomads, the road is usually not that straightforward (or academic), many nomads simply worked hard and started from zero. That's the story to show how ANYONE can become a digital nomad.
The Truth About Being a Digital Nomad – Smooth Sailing All the Way?
Listen, I'll preach about the wonders of location independence to the ends of the world. It's something I gladly suffer through even on the more miserable days because the rewards are just so much sweeter than not doing it.
But let's be honest, sometimes this life puts you through a whirlpool of challenges. Travel burnout is not a joke, and digital nomads are not invincible to it either.
Brace yourself. This is as real as it gets.
Work Doesn't Just Magically Fall into Your Lap – Shocking!
With all the hype, you'd think it would be as easy as picking up a laptop to travel and work online. The truth is, the digital nomad dream takes a lot of work, especially if you're an entrepreneur or a freelancer starting basically from scratch.
As long as you have a wifi connection, a travel friendly laptop, a bit of resourcefulness and a ton of dedication, you can create a very successful online business in under two years. In the meantime though, it is a hustle.
Even when I started with a Master's Degree and a very clear plan of what I wanted to do, it took a few months to start finding work. It took another year more to start earning a decent wage. Experience is boss, just like in any other type of work.
I was also broke after finishing university, so to keep travelling I took up hostel jobs and other odd gigs to make ends meet. This actually stopped me from having time to focus on building my digital nomad career.
This is why it's best to start out with some savings. I used to work pretty much any minimum-experience-level job just to save up a few bucks.
Start with a nice nest egg and you have time to focus on the work you WANT to do, not the work you have to do to survive.
Plus, it's always smart to have a rainy-day fund for the time if something eventually goes tits up: your MacBook falls into the pool, a tropical parasite hospitalises you, or your current country's political system collapses and you have to fly out ASAP. (Shoutout to all you brave backpackers in borderline dangerous countries!)
There Are Some More Things you Should Know…
The digital nomad lifestyle isn't for everyone: you're going to catch a lot of critique for being a nomad.
Some people simply don't understand why you would voluntarily want to live nomadically. I think it took my parents a few years to realise that it wasn't just a passing fad (it's not a phase, mum!) and that I actually wasn't coming back.
Most people in your life will be supportive. That's great. But even among those people, you will feel like they would prefer you to stay closer to home, even if they don't say it directly.
You will miss a lot of things – weddings, births, even deaths. The fear of missing out is real. The slight guilt of not being there for your family and old friends can be tough to deal with.
And some people… they're just straight-up dicks about it. You might get called selfish, non-committal, neo-colonialist (that's what you get for living like a king in cheap countries…), and just straight-up crazy.
But this is your life – you have to follow your passions and do things that make you happy.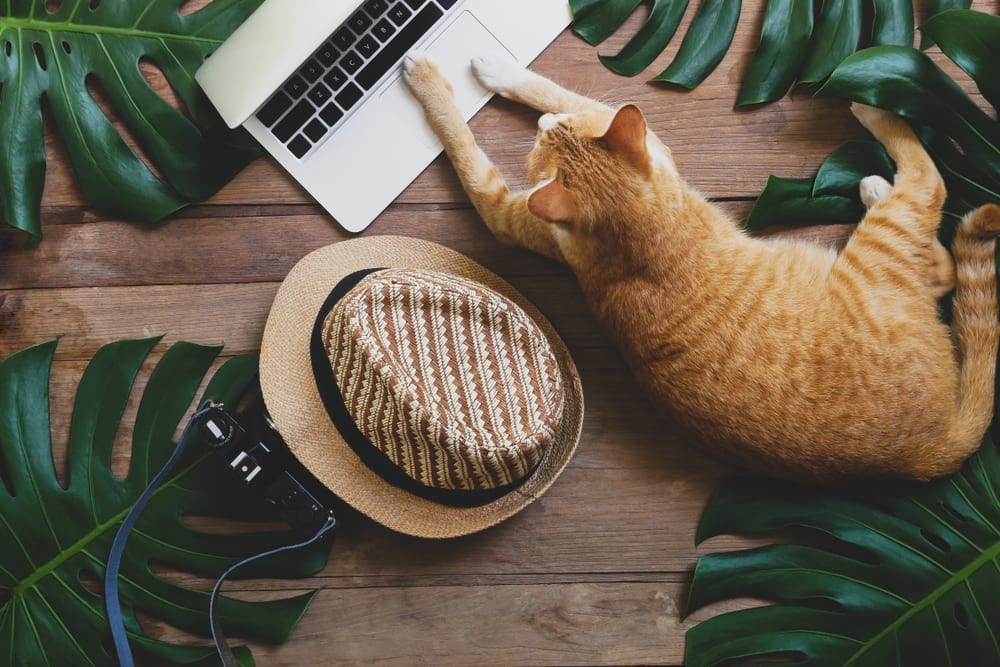 The traditional grind is simply not for everyone. It's fantastic that we have this opportunity to leave it behind if we want to. All you can do is your best, to keep in touch with people back home, and make sure you visit every once in a while.
Many digital nomads also struggle with loneliness. That's only natural when the lifestyle is so transient – people come and go and so do you, and it's hard to keep saying goodbyes.
On the other hand, the flexibility and mobility of being a nomad also let you follow your new friends wherever. You can meet them in other places around the world, and even stay somewhere if you really fall in love with a place (or a person). More on that next…
Is Being a Digital Nomad Sustainable in the Long Term?
It seems to be a common myth that digital nomads work some shady, small-coin jobs because they're young and naive and just want to see the world. That's not (always) true: it's 100% possible to have a real career as a digital nomad and earn even more than you would at a traditional job.
If you're planning to lead this lifestyle for a long time though, it's worth thinking about your life goals outside of work. What do you actually want from life?
Many nomads are single or casually dating and thriving. Serious relationships can be hard because of distances, changing places, and general fuckboy-/girl-ery.
But despair not! It's also possible to find a great relationship as a digital nomad.
Actually, it's probably easier to find someone with aligning values since you're bumping into people living the same kind of lifestyle all the time. There are even digital nomads travelling with children, poly-dating, and nomadic LGBTQ+ communities. Whatever relationship you're looking for, or not looking for, it's very much possible.
Being a digital nomad also changes travel, and especially the way you personally travel. Quick stints in beautiful places and perpetual goodbyes start to feel stale. Eventually, most digital nomads start craving to have a base, which is extremely healthy.
I hit the wall at around the two-year mark in my nomad career. So I did what seemed the best: I found a place with a great digital nomad community and settled there, more or less.
I still travel as much as I can. But now, in between trips, I return to the same place. And guess what? Having a semi-stable home feels fantastic. There's no place like home.

Our GREATEST Travel Secrets…
Pop your email here & get the original Broke Backpacker Bible for FREE.
Not All That Glitters Is Gold… But It's Still a Pretty Shiny Life.
Alrighty, Aphrodite, that's about as far as I can help you – the rest of the path is yours to discover!
Being a digital nomad is a sure hustle at first: cooking your own dinners, sacrificing social events for a bit more work, making deals with the devil to put your business forward… Just kidding, you can totally do it by yourself. No sinister powers are needed.
It's an exciting journey though, and extremely rewarding. I've been nomadic for almost four years now and I would NOT change this lifestyle for anything.
Learning how to become a digital nomad is not hard. But it is also not as easy as snapping your fingers.
If you're serious about being a nomad, try it out for a while; get nomad friends, and talk to people. Following nomads online and clicking likes on an influencer's Instagram is not gonna give you a very good image of what this life is actually like.
There are a lot of people out there who are full of shit and simply know how to advertise their glitzy lifestyle online in a way that makes it look like child's play to become a digital nomad.
But if you really want to make the dream work – if you want to travel with your laptop and live in all these amazing places around the world – the only person stopping you is yourself.
It's a very achievable dream and one that millions of people worldwide are currently starting out on.
If you ever get lonely, or frustrated, or broke, just know you're never alone; there is a wonderful, accepting, beautiful digital nomad community that welcomes you, supports you, and understands what it's like to crave a different life.
You want to build a life of freedom. That's obvious. Now the question is, will you do what it takes to take your life and make it your own? Do you want to be the master of your destiny? Do you want to become a digital nomad?
Is it easy?
Nah.
But is it worth it?
100%, hands down, hell yes.
You can live a lifestyle of perpetual travel. You can live a life of freedom. You can be your own boss, make money online, and join the millions of beautiful people who are a part of the digital nomad revolution.
And you can start now.
---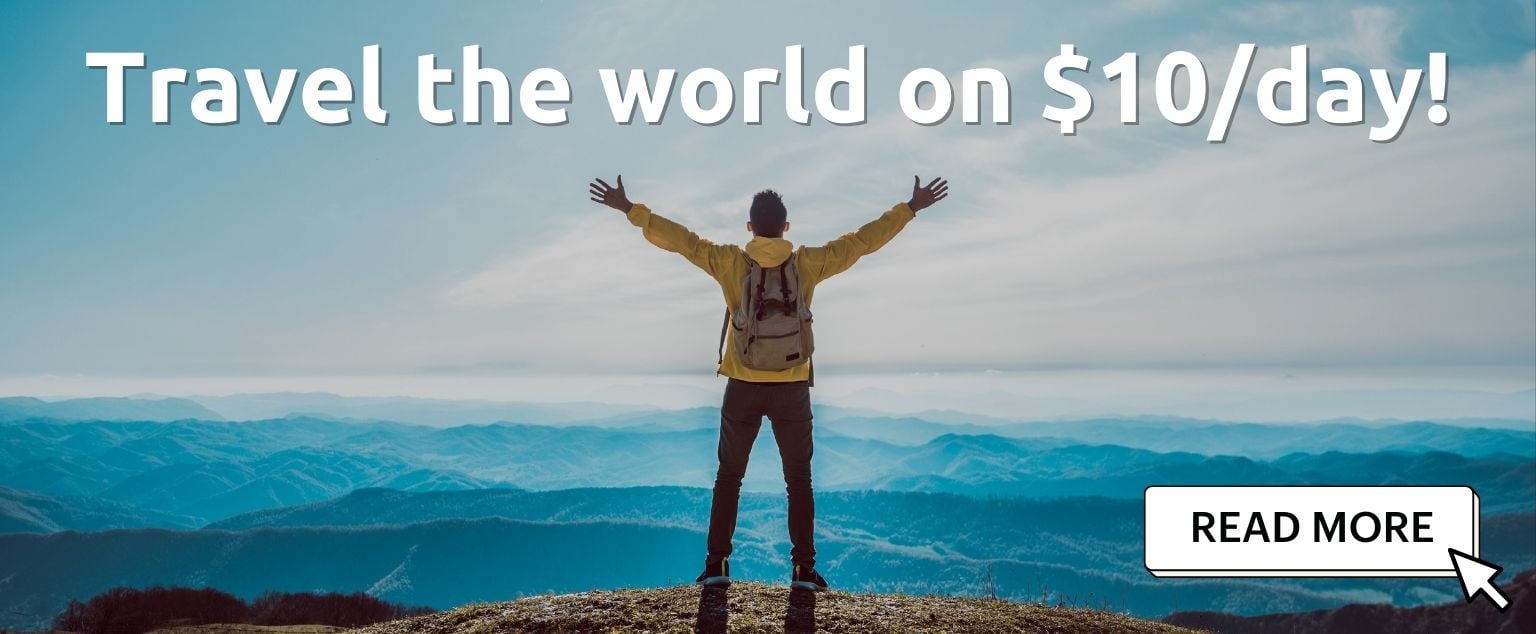 And for transparency's sake, please know that some of the links in our content are affiliate links. That means that if you book your accommodation, buy your gear, or sort your insurance through our link, we earn a small commission (at no extra cost to you). That said, we only link to the gear we trust and never recommend services we don't believe are up to scratch. Again, thank you!