Welcome to the magical world of backpacking!
It's exciting!
It's awesome!
It's going to kick your ass, and you'll probably be thankful for that later.
One of the things that separates ragtag backpacking from bougie holidaying is the lessons you learn along the way.
But part of the art of backpacking is learning from the mistakes you will inevitably make so that you can come back home with stories of how stupid you've been. There is real comedic value in that!
And then there are the things I wish I knew BEFORE I started travelling.
That's what you have here: all the attitudes and things to prepare before travelling off to ride into the sunset.
Granted, my first solo travel experience would've been different from others. We all learn different lessons. Because of this, I've recruited other key members of the epic Broke Backpacker team (dare I say family?) for this monumentally educational task.
Each of them shares the top things they wish they'd known before they first started travelling, including yours truly. 
Let's dive into it.
But First… Some General Words of Wisdom
Invest in Your Mental Health
It is so important that you take the time and energy to invest in your mental health whilst travelling. You most certainly can get tired of travelling too much, and that's when travel burnout hits you HARD.
Hitting the road is one of the greatest opportunities for personal growth, and stepping out of your comfort zone will give you incredible new experiences.
Make sure you take time for yourself, though, and journal down what you learn along the way. Have a crack at writing your own manifesto, and make sure you keep physically fit!
PACK A FUCKING HEADTORCH
You won't need it till you do, and when you need it you may well REALLY need it… Having a headtorch handy has saved me from danger many times and also helped illuminate all kinds of wondrous things (usually in caves or abandoned temples) — pack a headtorch, thank me later. 😉
Social Media Can Destroy Your Travel Experience
It's important that you are aware of just how shitty social media can be. And secondly, take some kinda steps to ensure you sometimes explore without a phone, that you take a second to truly soak in what you have in front of you rather than viewing it through a screen… it's these moments that truly stick with you.
There's Gold in Dem Hills!
Travel offers many, many opportunities to make money on the road.
Travelling broke is a great experience. It teaches you not only to manage your own money but also how to spot opportunities — perhaps you buy cheap stuff abroad and sell it at music festivals back home, mayhaps you spot a gap for a cool little hostel or a stall selling jewelry (or anything really) and you decide to go for it.
Being on the road gives you lots of time to educate yourself, spot opportunities, and figure out how to make money both online and offline. And while becoming a money-making working traveller changes how you travel in many ways, it also leads to a growing maturity in your travel experiences.
So use these opportunities wisely and learn from them.

Do You Want to Travel FOREVER??
Pop your email in below to get a FREE copy of 'How to Travel the World on $10 a Day!'.
All the Amazing Advice from Aiden
Sort Your Travel Banking BEFORE You Leave
Sort out your travel banking. Using your bank card overseas can get mighty expensive. If you are going travelling for a few months, transaction fees can easily add up to the hundreds.
Instead, before you leave, get as many pre-paid travel cards as possible so that you can max out the monthly fee-free withdrawal limits on each one. I suggest bagging yourself a Monzo, Revolut, and Transferwise.
Travel As Light As You Can
The art of packing is something you refine and master over time and nobody ever gets it right on the first try. On my first trip, I was WAY overpacked to the point that I didn't even wear half the clothes in my backpack and was simply carrying stuff around pointlessly.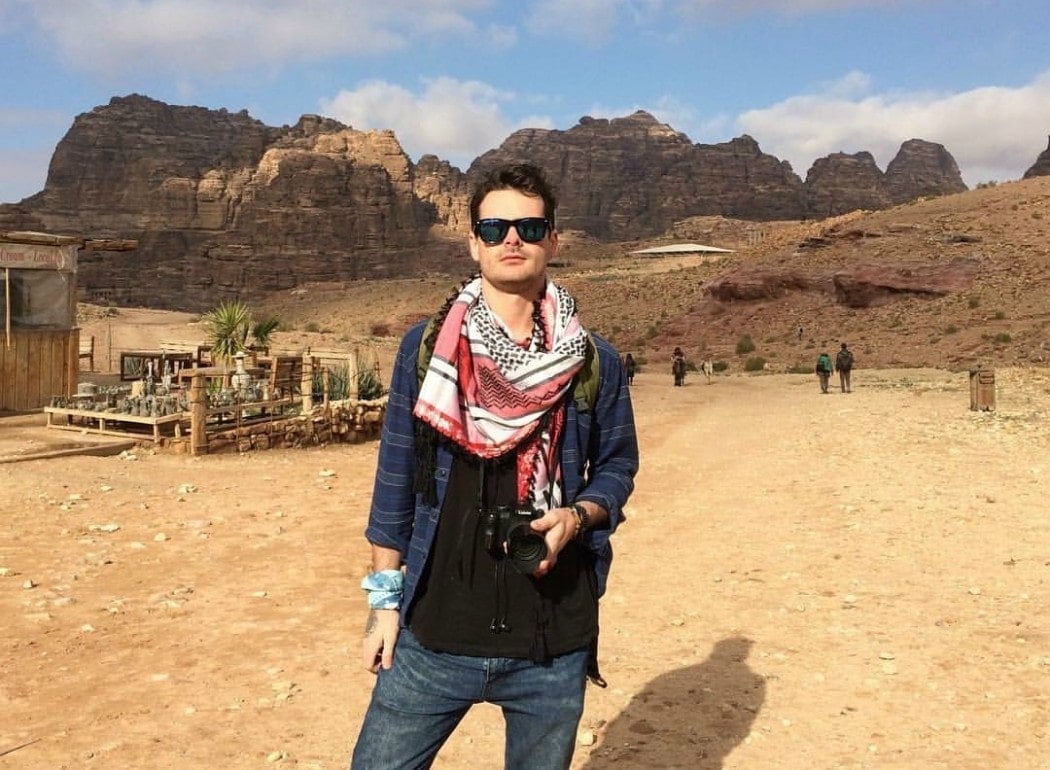 Remember that you can buy clothes and toiletries easily (and usually cheaply) all over the world, so go easy on them. Be brutally minimalistic when packing for your trip.
Say Goodbye To Your Old Life
If you do it properly*, backpacking will fundamentally change you. And the prism through which you view the construct we collectively agree to call "reality" will irrevocably alter. Returning home and trying to resume the life you left behind will not be possible — you will change in ways that you may not immediately even appreciate.
You will lose some old friends and you will no longer be able to take pleasure in pursuits which once amused you. Embrace this. Your life is about to enter a brand new chapter.
*Note that going on a 6-week binge around Southeast Asia with 3 of your Uni friends is not "doing it properly". Rather, this is a long (and fun) holiday which will probably not result in the manifestation of any of the aforementioned changes.
Bonus Tip: Never Travel Without Insurance
One of the most essential backpacker lessons we all have to learn is that insurance is the most valuable thing you can spend your money on. Every single member of the team will back me up when I say: god damn it, just get travel insurance!
Most people in The Broke Backpacker team trust World Nomads over other travel insurance companies.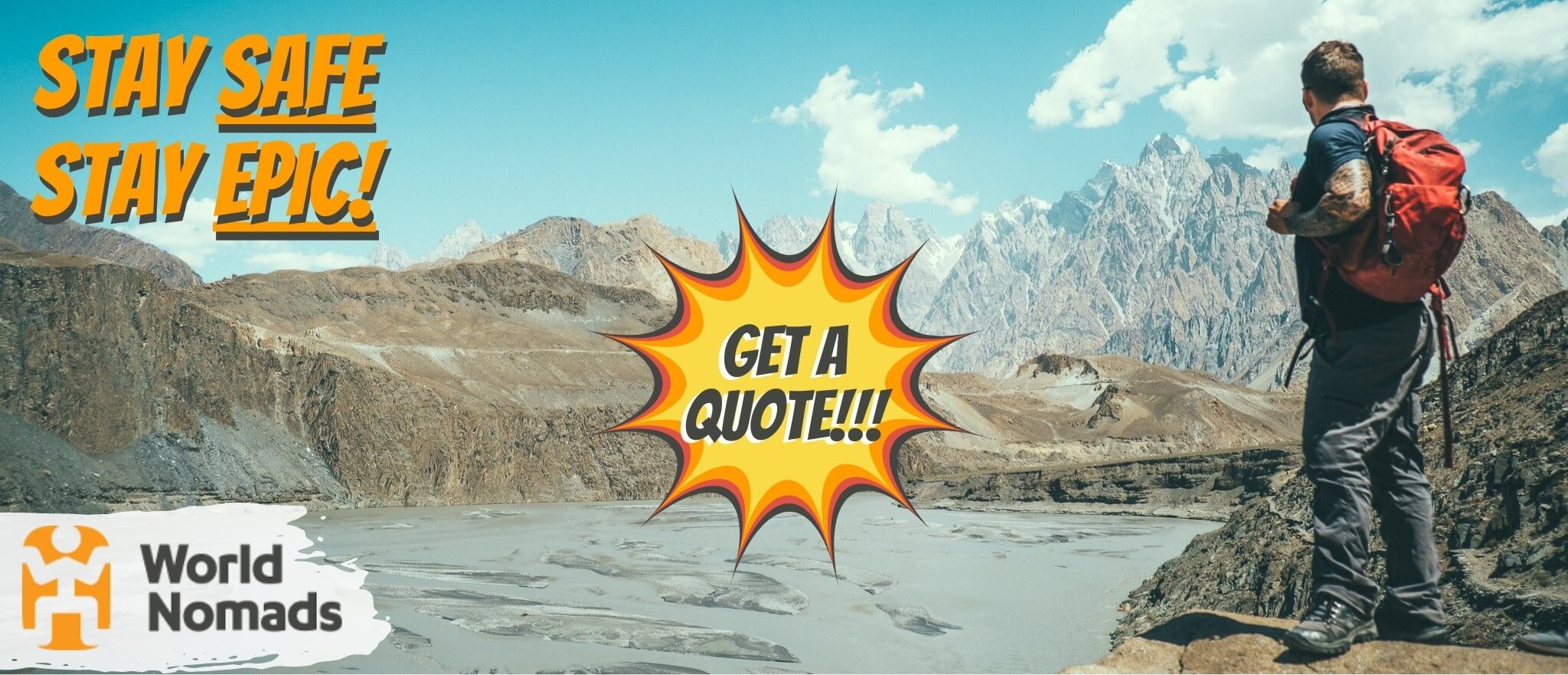 World Nomads' mission is to support and encourage travellers to explore their boundaries. They offer simple & flexible travel insurance, and safety advice to help you travel confidently.
They've been doing it since 2002 – protecting, connecting, and inspiring independent travellers just like you.
Get a quote below or read our in-depth review!
World Nomads provides travel insurance for travelers in over 100 countries. As an affiliate, we receive a fee when you get a quote from World Nomads using this link. We do not represent World Nomads. This is information only and not a recommendation to buy travel insurance.
The Art of Backpacking from Art
Foreign SIM Cards are Usually the (Good) Way to Go
In the US of A, I used to pay $54 for 8 GB of data (such generosity). AT&T even had the audacity to advertise roaming plans to me for my travels! Being a shoestring traveller, I never did such a thing and assumed that data plans in other countries would be as sh*t (or sh*tter) than mine at home. I'm not sure I'd even heard of international SIM cards.
I was way off. Internet in most places is way cheaper than I imagined and it's an expense I can almost always justify. It's saved me from many a tight spot during travelling mishaps — like missing buses and planes. Now, even when I visit home I get a much better rate buying a roaming plan on my Indonesian SIM. (Suck it, AT&T.)
Your Things Are YOUR THINGS
You should protect your things — and I don't mean your stuff. I mean those quintessential quirks about you that you might lose while reinventing yourself through travel: hobbies, affiliations, talismans, humor, and vices.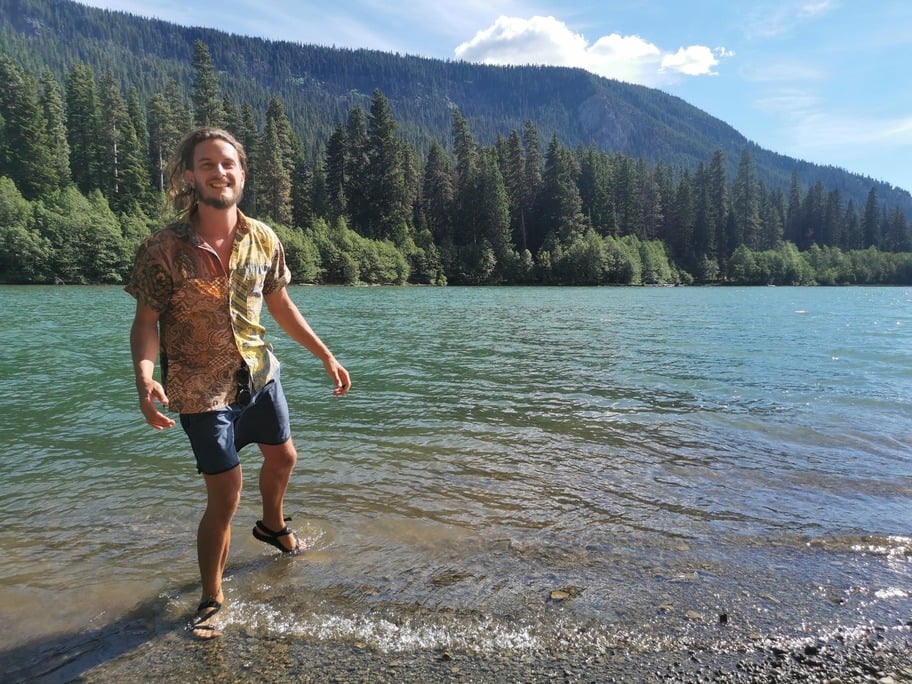 Travel with your childhood plush toy. Collect more stickers to add beside the ones on your water bottle. Play Fortnite with your friends. Binge-watch that same show for the 4th time in the evenings after a full day of exciting and unfamiliar experiences.
All of these things act as an anchor and will keep you you while you're abroad. It would be a shame to lose part of yourself while building the new you.
Great Guidance from Elina (That's Me!)
How to Travel
Nah, for real, I had no clue. I did such a good job researching visas, currencies, and even the furry inhabitants of Australia (koalas, not the Aussies) but I knew fuck all of what to expect in real-life terms.
I didn't know how to find the places I wanted to visit, I didn't know what to pack… I'm not kidding, at one point I even wondered if I should ship a container of small household stuff like sheets and a nightstand lamp with me if I was going to be staying somewhere for a few months longer. (Lamps?? Really???)
It woulda been super-duper helpful to have a for-dummies guide on how to plan a trip before I left.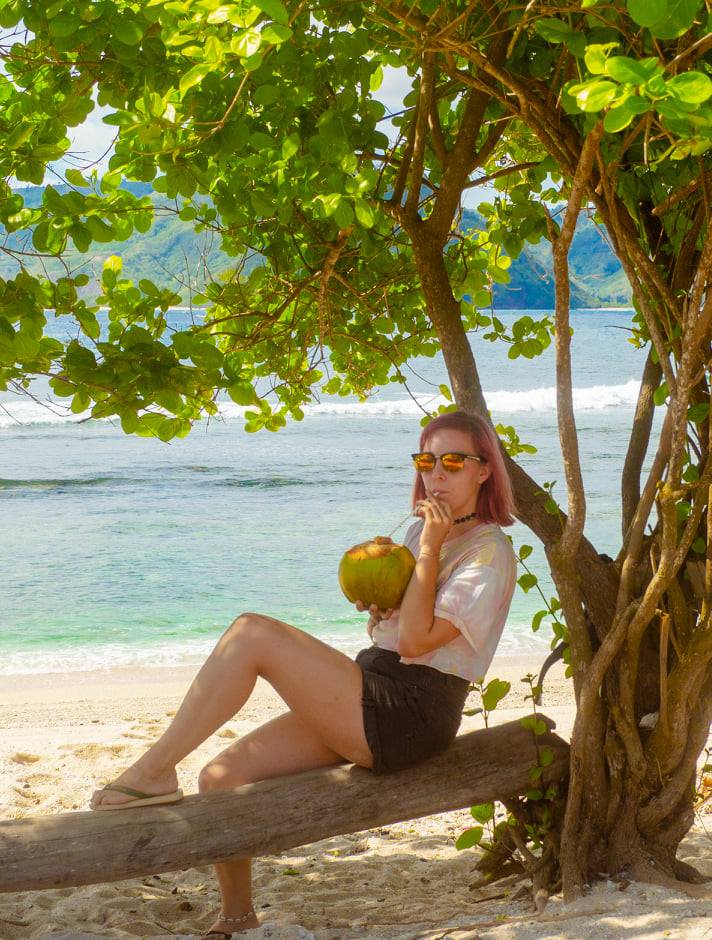 Your Passport is Sacred
It should be obvious that you should cling to your passport. That way you won't be losing it in an Irish bar while dancing to Gangnam Style (it was 2013, don't judge).
But in general, you gotta keep your travel documents intact. When I applied for my visa to India, the embassy took one good look at my ragged rubbish piece of passport and denied my visa.
The passport was filthy from the abovementioned Irish bar shenanigans, and some Belgian guy had scribbled his phone number on the pages. I had to get a new one before I could travel.
You Can't Outrun Your Problems
Travel doesn't solve all your problems! Don't let anyone tell you that — they be lyin'!
I was naive before my first trip, thinking I'd be a totally badass solo female traveller living a completely different life as long as I could get out of my hometown. Well, turns out it's not quite that simple, and sometimes it takes a drunken night of crying alone on a curb somewhere lost to realise that.
Travelling might help with some issues, but it's not a simple solve-all to all your troubles. For me, travelling has often made me even more depressed and lonely than I've been before. That's why I take extra snuggly care of myself on the road now.
Save $$$ • Save the Planet • Save Your Stomach!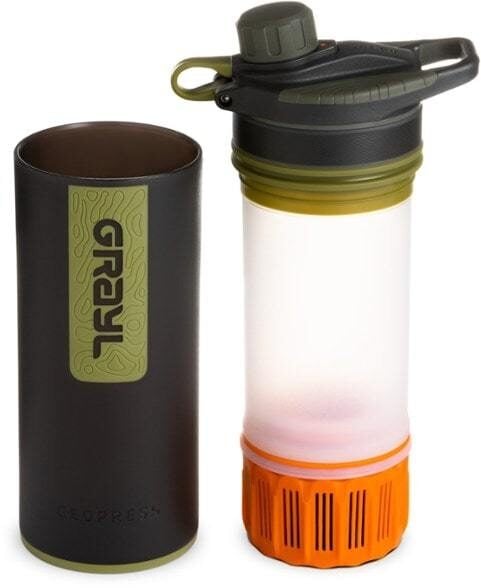 Drink water from ANYWHERE. The Grayl Geopress is the market's leading filtered water bottle protecting your tum from all the waterborne nasties. PLUS, you save money and the environment!
Single-use plastic bottles are a MASSIVE threat to marine life. Be a part of the solution and travel with a filter water bottle.
We've tested the Geopress rigorously from the icy heights of Pakistan to the tropical jungles of Cuba, and the results are in: it WORKS. Buy a Geopress: it's the last water bottle you'll ever buy.
Buy a Geopress!
Read the Review
The Fantastic Teachings of Ziggy
Some Goodbyes are the Last
I think we all know this, but you don't really know something until you understand it. It could be your gramps, it could be your cat, it could be your 28-year-old best mate that you thought you'd grow old with… But the people that we think will always be there when we go…
They're not always still there when we return.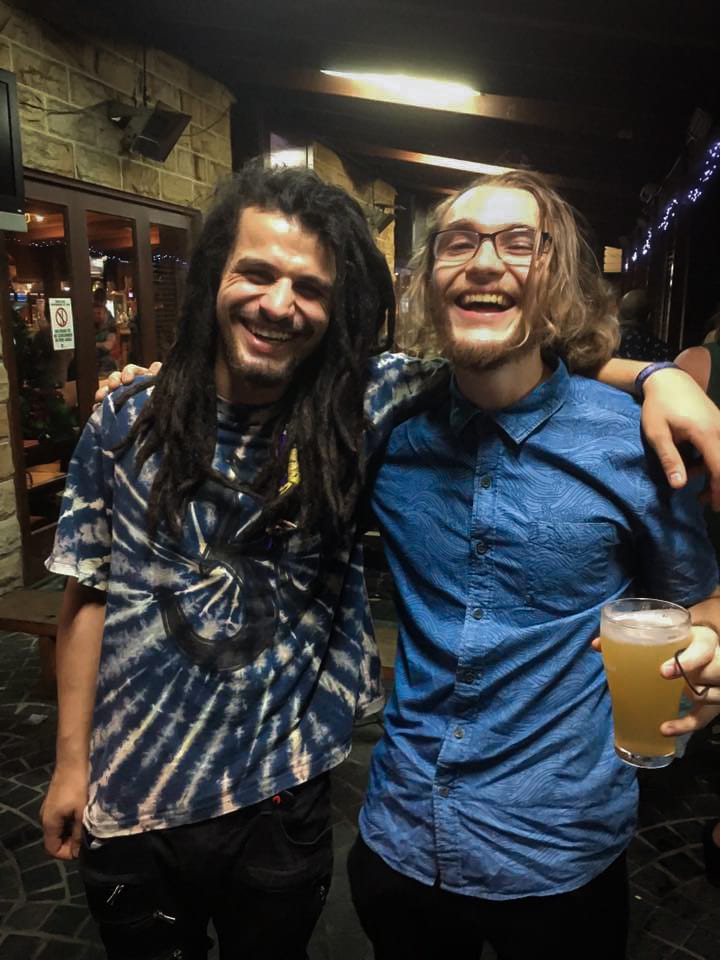 Life is a strange thing, and it has a tendency to take us the strangest ways. But no matter where it takes you, you always need somewhere — and someone — to retrace your steps to. Don't ever forget the people that love you most.
Some goodbyes ARE the last. Sometimes, you don't even get the privilege of that.
It can be easy as a traveller to think that we're invincible. Travel is where change happens, and home is where everything stays the same. But that simply isn't true.
When you depart a place, home or otherwise, no matter how much you may intend to return, say a proper goodbye. Hug them fucking tight — a long and vulnerable hug. Tell them just how much you love them. Tell them all the things that you'll just end up writing in the letters they'll never read once they're gone.
If there was only ONE thing I wish someone had told me before I travelled, it's this. I wish someone had just reminded me to soak the people I love up just a little longer. And to just take a few extra hugs.
Maybe, just maybe, if someone had told me how it would all go down, I wouldn't have spent quite so much time away.
Lessons Learned from Clair
Don't Judge a Country on Arrival
After much anticipation, planning, and excitement, you arrive, and…… you feel like shit.
The 35 degrees in the shade, jet lag, culture shock, and something nasty you've caught from the guy sitting in 23F are all colluding to make you feel sure all your life choices to this point have been poor indeed. On top of that, you realise you've booked a hostel or perhaps a halfway house (you have suspicions) not 0.7 km from town but actually 7 km from town…
This is absolutely not the time to make any big, rash decisions or start judging your new host country too harshly. Give yourself the time you need to recover and orientate yourself, make a better plan and move on. Some of the best adventures have a truly rough start.
Sometimes You've Just Got to Do it Alone
The stars have aligned, finally, you and your bestie have been saving and planning for at least a year. You've both got that all-important trifecta down (time, money, motivation) to make this trip happen, but at the very last moment, she tells you she'd rather stay home with Fredric, the new boyfriend she met 3 months ago!!!?
He simply can't be without her and she really feels it's the best decision for her. She can't be dissuaded, you're heartbroken and in complete shock.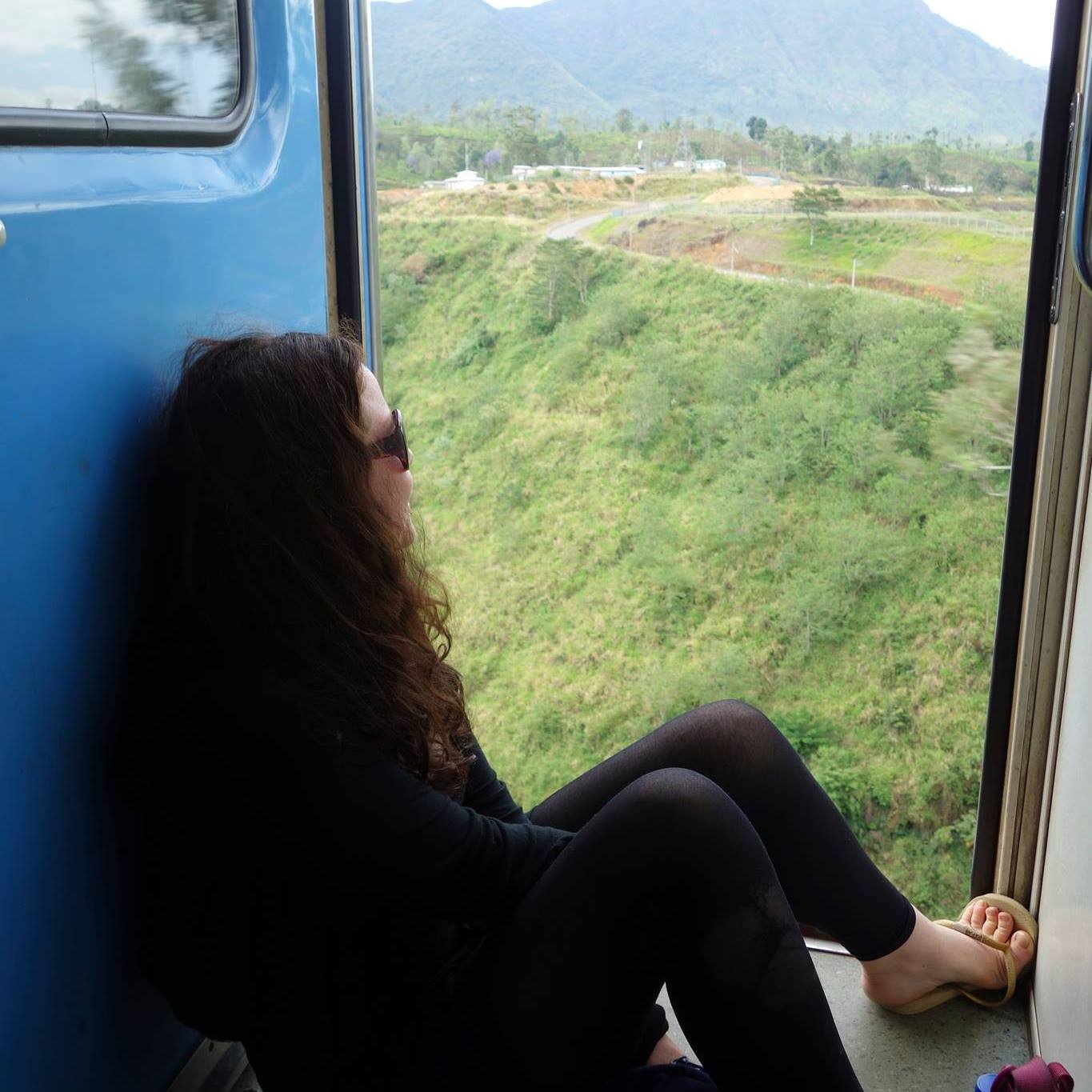 You fork out some of your hard saved travel dollars to pay for your trip mascot, a voodoo doll (coincidently also called Fredric). You vaguely wonder: Should I find another travel buddy? Will I regret going alone? Should I wait for the stars and planets to align once again?
The short answer is no, probably not… This is a tale as surely old as travel itself and you will hear it in every backpacker bar and hostel you stay in. Although it WILL feel scary to go at it alone, I highly recommend you do not let these thoughts stand in the way of your travel experiences.
You will hear countless stories of resentment and regret from people who didn't venture on their planned journeys and very few from people who did. As for me, I had a real blast! The voodoo doll probably helped.
Morals of the Travel Story from Tomás
Share Away
When you're travelling, especially on a tight budget, it's easy to get sucked into the "broke" backpacker mentality where cutting costs is all you can think about. This might lead you into a greedy state where you're less likely to share, and this will never do you any good.
Maybe the person sitting next to you in the common room is also hungry. That hippie-looking dude busking happy songs on his Uke that made your day? Perhaps that little bit of change in your pocket will make his.
Life is all about sharing. Money comes and goes, and the potential connections that come from openly sharing what you have/can are priceless.
Trust the Natural Flow
Intention matters. Never (ever) go for something you feel isn't right for you.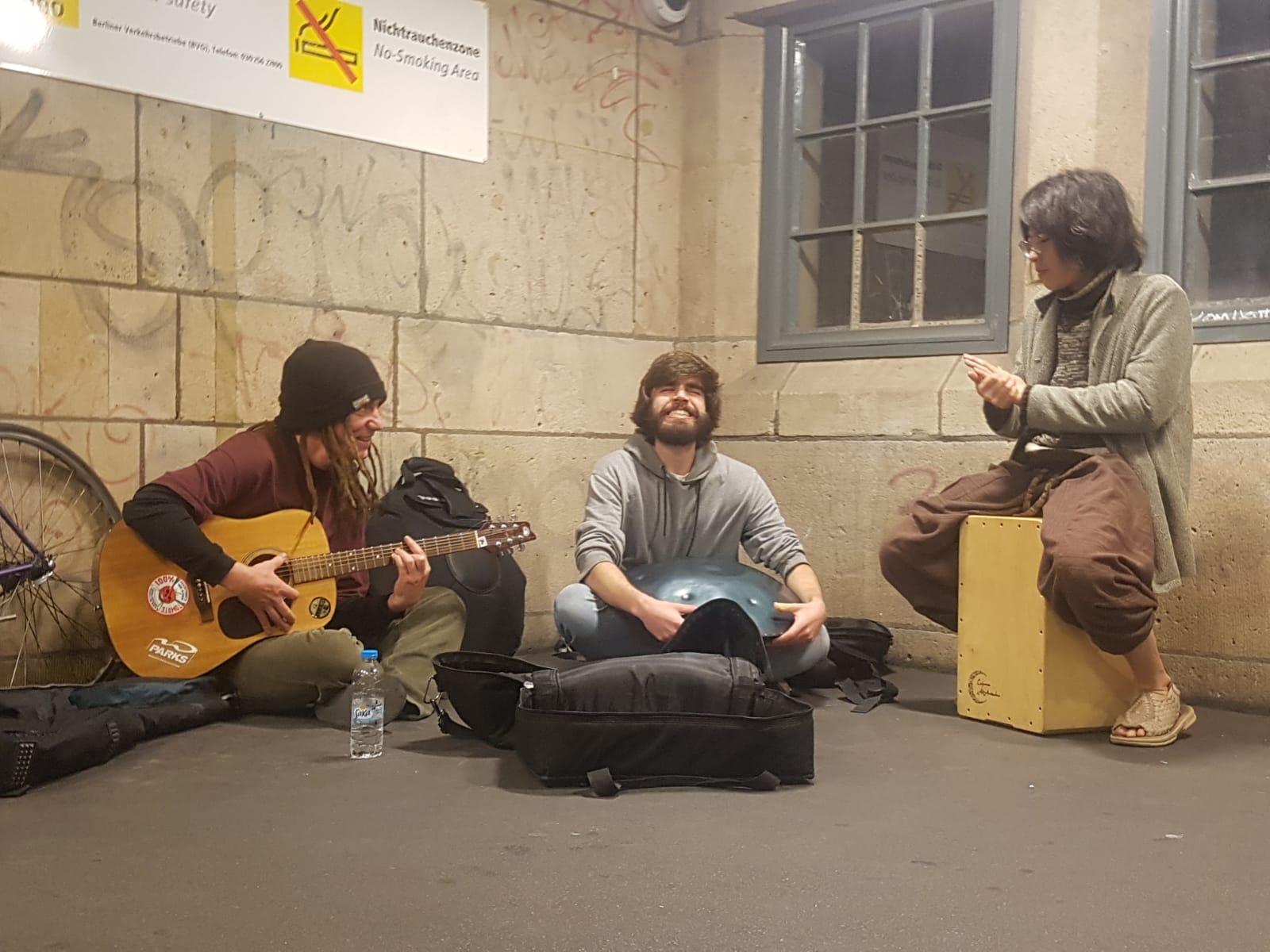 Backpacking India in the hopes of a life-changing "spiritual journey" will most likely lead to nothing but disappointment — provided you're merely following some shit you've heard when smoking a joint at a faraway hostel rooftop and not your inner calling, that is.
I've always had India on my mind but never made the move because I never really felt I was ready for it. I ended up there by accident in 2020 (maybe a story for another time) and IT WAS FUCKING FANTASTIC. Life's mysterious ways led me there, though.
The most rewarding travel experiences will always come from the things you didn't necessarily plan or expect. Sometimes, you've just gotta let your "guard" down and accept what life has in store for you.
Recommendations > Travel Guides
My first few trips were heavily based on Internet research. I didn't know how to navigate the backpacker scene. I was chasing sights, rather than experiences (which is fine, although clearly not for me anymore).
Nowadays, I plan the bare minimum that can take me to a safe place on arrival. I have a few ideas in mind and then I let life take care of the rest.
Browse the internet for inspiration, read some epic budget travel guides (pick ours, pick ours!) but leave room for improv. The hostel staff, the nice old lady that smiled at you in the street, and that guy you met at the bar who's been travelling for 10 years straight — they will know the best spots.
"All I Know Is That I Know Nothing"
Now that you've read the lessons that The Broke Backpacker team has so graciously shared, you should be well-equipped to tackle this pretty planet without a hitch!
Or maybe not.
There is a difference between knowing and understanding. Maybe in your heart of hearts you KNOW that you won't need five summer dresses and an anvil for your backpacking trip… But you also REALLY want to take those with you, so you do.
Despite what you're told, some travel problems you just need to experience for yourself. Overpacking is a good example of something you won't really learn until you've committed the sin yourself.
And honestly? Even if you know nothing, you'll be absolutely fine out there. With an open and curious mind, you learn quickly. Even the best plans fall through, and no amount of preparation can get you ready for the weird, wonderful things the backpacking life will throw your way.
Overworrying won't get you anywhere. As long as your most important ducks (passport, some money, a little bit of bravery) are in a row, it's all G.
So get out there and enjoy it all — both the ups and downs of the road.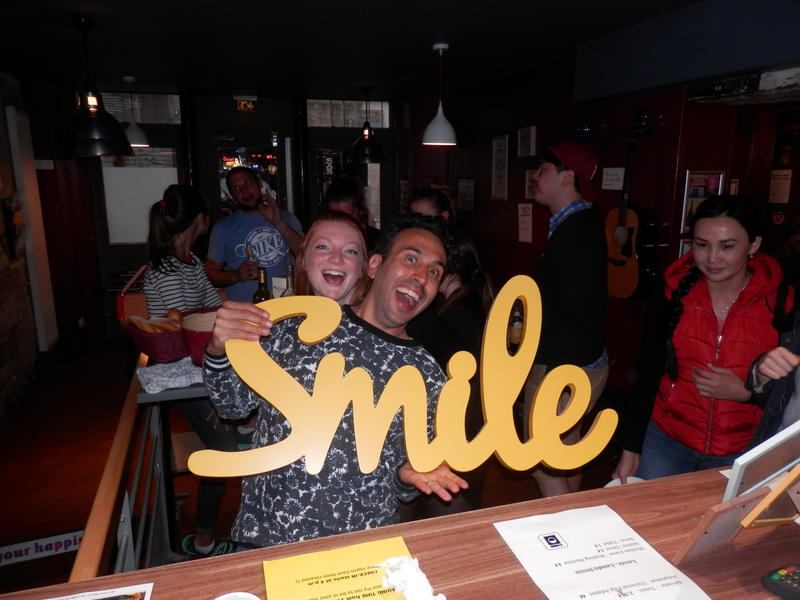 ---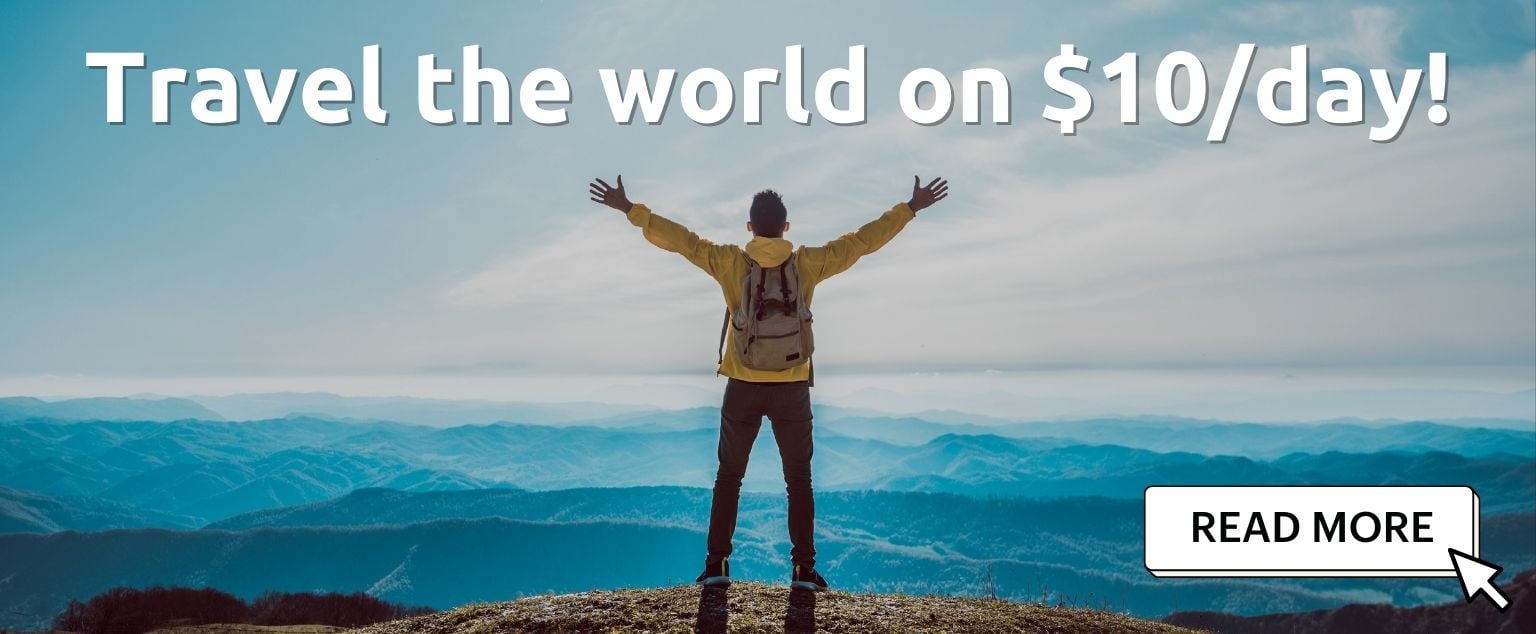 And for transparency's sake, please know that some of the links in our content are affiliate links. That means that if you book your accommodation, buy your gear, or sort your insurance through our link, we earn a small commission (at no extra cost to you). That said, we only link to the gear we trust and never recommend services we don't believe are up to scratch. Again, thank you!