Stop. Pause. Imagine this…You stroll into work and your boss asks you to climb a riveting snow-capped peak, inhale the immense beauty, capture its magic and THEN they pay you for it. For some, this is a fantasy. For you, this could be a regular Tuesday. Here's how to start Freelance Photography and travel the world whilst you're doing it!
What Does A Freelance Photographer Actually Do?
Take photos and you'll get paid for it. Yep, that's right, if you start freelance photography it's going to be rich, varied and perfect for living a nomadic lifestyle. In some ways, it is the holy grail of nomadic professions. Chances are you'll already be snapping away while on the road, so why do it for free? Seize your photographic skills and take the first step to monetizing your images! In return, you'll get a golden ticket to new and exciting places and the freedom to live one hell of an exciting life!
Like most freelance jobs, you'll be responsible for making and maintaining a wide network of potential clients. This will maximise your chances of work. Keep as many of those fires lit because you'll never know which one will be next to keep you warm!
It's difficult to predict how much you're gonna make as a freelance photographer, especially in the beginning, as there's a strong correlation between the effort you put in and the likelihood of success. To help you along, this guide on how to start freelance photography will help you channel all of your efforts and make it to the top!
7 Reasons Why Being A Freelance Photographer Is A Great Nomad Job
Convenience: Nothing is better than wanting to visit and shoot a beautiful view then get paid for it!
Mobility: With only a camera and a laptop you will be free to work anywhere, meaning no place is too remote (provided you are within a day's range of decent WiFi!)
Job Satisfaction: If seeing as much of the world as possible is your aim, then taking photographs for a living will allow you to get to beautiful, exciting places!
Variation: Not only will you be working with a wide range of people but in an extensive range of locations. From urban giants to deep mysterious jungles, start freelance photography and the desk-bound, boss-ridden creature you maybe once were will be long gone! 
Low-stress: Although keeping up revenue can be taxing at times, these shoots will be much more relaxing compared to photographing a cardboard box of food over and over again.
Do What You Love: Photography is a vocation. If you truly love the process of taking great pictures, you'll be living the dream here.
Promotion: Once you start to build up a strong portfolio of striking images, it becomes a lot easier to branch out into blogging or social media and increase your profile to add revenue streams.
Reasons Why Freelance Photography May Not Be The Job For You
Organisation: If keeping tabs on multiple leads at the same time stresses you out, you may be better trying something where you can form stronger relationships with a fewer number of clients.
Risk: To start freelance photography may mean working in some pretty remote places. If something breaks or the jobs simply don't come in too, you need to have a Plan B in place.
Unpredictable: As a freelance photographer you will be faced with a constant choice – go where the money is or to visit the place you actually want to go. Keeping this balance can be tiring and the constant travelling into the unknown might be too intense for some.
How To Become A Freelance Photographer
Qualifications To Start Freelance Photography
Qualifications are helpful but not essential. What matters is the skills that you bring and the effort you are willing to put into your work. Increasingly, it is the entrepreneurial skill of the photographer that counts more than the quality of the shot. With a steep rise in Travel Blogging (like this one!) people are looking for stories, backed up by great shots, rather than the other way round.
Experience To Start Freelance Photography
Any experience with social media, blogging and forging and maintaining professional connections will serve you very well, alongside a keen eye for a great shot. A good trick I picked up from photographer buddies of mine is to keep in mind the audience you're shooting for. This often affects the shot you're about to take and makes the difference between a decent amateur and a professional photographer.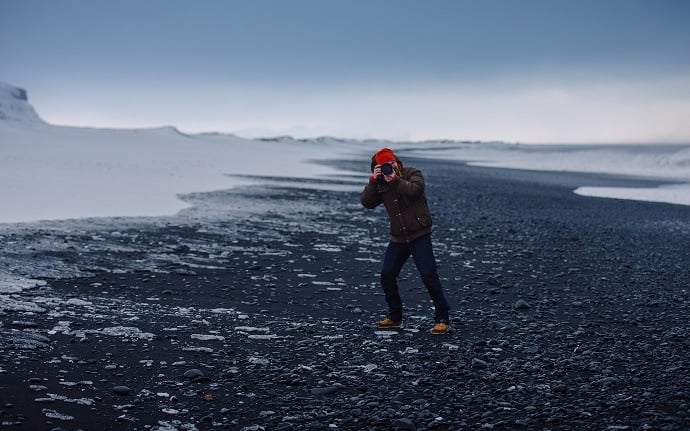 How Much It Costs
The big cost is a kit which can vary depending on what kind of market you are targeting, how experienced you are and simply how much you are willing or able to spend. Lots of photographers I've met on my travels shoot on the Sony a7R II, but this isn't gospel. Spare batteries, the camera itself and at least one wide angle lens will set you back around $3000. With extras and upgrades though, the sky is the limit. Personally, I shoot on the Nikon 5500 – this is widely considered to be one of the best value starters to intermediate cameras on the market. Whilst you can spend a fortune on photography equipment, if you're starting out for the first time I strongly recommend the Nikon 5500. 
The Physical Tools You Need
Your main kit will be photographic but a decent laptop is pretty essential too as you need a lot of processing power to edit your shots. I've put together a list of kit recommended by my photographer buddies, all of which can be purchased on Amazon to start freelance photography:
You're going to need a decent camera and my mates recommend the Sony a7R II.
Your camera is going to need a decent Professional Tripod. 
This wide angle lens is brilliant: Sony FE 16-35mm
You'll need this standard lens too: Sony FE 24-240mm
Don't leave home without this everyday Messenger bag or this hiking backpack.
Most important of all, make sure you have a laptop – check out this post for a full breakdown of the best laptops for digital nomads. Get this gear and you'll be well on your way to taking photos like this!
For a complete guide to different travel cameras, I've recently written a detailed post you can check it here.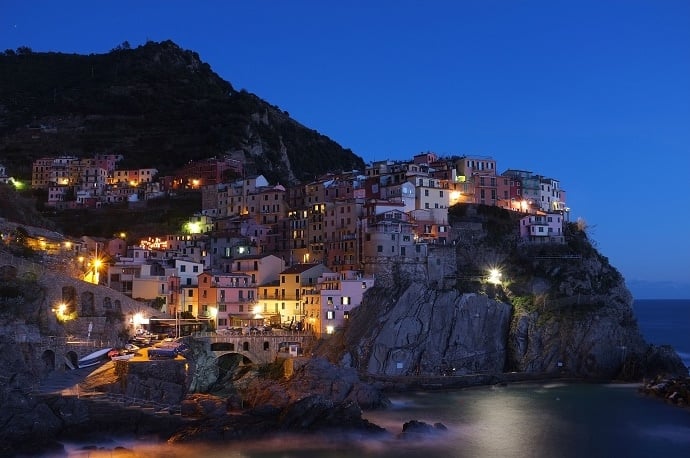 How To Find Paid Work As A Freelance Photographer
Practical Things You Need To Know And Have
All freelancers need to stay on top of visa requirements; it can be easy to lose track when you're jumping on tuk-tuks, trains, planes and hitting two countries a week. Remember, you'll lose more time stuck in customs without a visa than you will be conscientiously applying in advance. Check what is necessary for you for any country in the world right here. 
Where To Find Work Online
The key to success as a freelance photographer is to establish multiple revenue streams! Fewer photographers are working within traditional journalism nowadays, with the web offering limitless potential for budding shooters. The realm of stock photographer is still the most well-known source of cash for photographers – and is often preferred for its passivity: the ability to generate income over time, without extra work being completed! Websites such as Shutterstock, iStock and Dreamstime are great places to start. 
The most profitable source of potential income is Client-Direct sales. This is where a photographer approaches or is approached by, a company in need of high quality photos. These assignments are the 'upper-end' of freelance photography and in my experience should be considered the ultimate aim. A little researching and networking comes into play here, as well as being in the right place at the right time. The best advice is to contact magazines and companies you think may need photographs and try and establish a rapport.
You can make even more money from being savvy online and in social media. For those that can do, teach! Uploading lessons online is a super-smart way to both boost your own online profile and establish a profitable YouTube channel. Plus, if you're good with words, there's always the option to use your photographic talent and create a blog, which may also raise your profile and loop back to your business goals. Clients will see your work and get a feel for you as a person!
Where To Find Work Offline
While the world of online networking is vital for a travelling freelancer, don't ignore the fact that the need for high-quality images exists! Talk to people! You'll get a much better feel for the places you're staying and you might even end up getting some lucrative jobs out of it!
Don't forget about all the other tech-savvy nomads you'll be encountering on your travels too. These folks need pictures! Maybe you could offer to exchange goods and services. Found a writer with a gift for lingo? Get her to write a couple of articles while you transfer a few great snaps for her blog! Got a web designer with an eye for design? Trade assets and pimp out your own site.
It's all too easy to remain in a bubble as a digital nomad, so get grounded and make connections with the humans around you. I promise you won't regret it – and after all, what else is travelling for?
Useful Resources
Wanderlust magazine has even more information on how to get paid to be a travel photographer and Brendan Van Son talks personally about how he makes money as a travel photographer. Canon have an awesome guide on travel photography to check out and Travellers Tales is an excellent platform and training site for budding travel photographers just like you!
A Freelance Photographer Case Study: Peter Downey
Peter Downey is a pro freelance photographer from London I recently met on my travels, who is keen to help others tread the same enviable path. He answered a few of my top questions about how to start freelance photography and the reality of living this life 24/7.
How long have you been taking pictures for a living?
I've been shooting professionally now for 18 months and kinda wish I had started years earlier!
What's your favourite thing about the job?
Definitely the 'moments'. It's a hard life actually because there's a lot of faith involved; in your work, in the client base you've set up. You'll forget all that stuff when you climb the top of a peak and just see some ridiculously beautiful valley though and 'BOOM!'…you've got that shot forever. It's those moments where you think 'Shit. This is my job'.
But there are cons, like every other job?
Oh yeah, definitely. I went for an entire month last year without a single email coming in. They'll never make a horror film about it but it was the scariest thing ever! Thankfully, my contacts came through for me and I ended up getting four assignments the month after, but that's what this job is like. You're taking one leap of faith after the other, so much so that it becomes natural.
What's the single best piece of advice you have been given or could offer aspiring photographers?
I could geek out over the tech side of it, or the artistic stuff but truthfully the best piece of advice I could give you is this…Always stay on top of your contacts. Make sure no opportunity passes you by and keep at it. Plenty of people have made this a career but they are all seriously tenacious.
Worst moment on the job?
I got stuck in a ravine once. I dropped my camera and when I went to pick it up. The snow I was standing on gave way and I fell into this little ditch. Thankfully, a buddy I was out with came and found me but for a while there I was having visions of not getting out of there. A piece of advice for you: never go out into the wilderness alone! At least make sure someone knows where you are.
Best moment?
It's all about those 'moments' man! It's hard to pick a favourite… maybe the time I was in South America shooting some stuff on the Inca Trail but, to be honest, I feel so lucky every day that I get to wake up and stare down the lens into paradise. Everybody should do this job!
Recommended Reading
Here are some books that are really going to help you! I recommend the following if you want to start freelance photography:
Start Freelance Photography Today
Hopefully, this guide has helped to give a sense of the reality of freelance photography and you're feeling suitably inspired to pursue this path! To make it simple, here is a quick action plan to turn you from desk-jockey to digital nomad in no time:
Do your homework: swot up and develop an instinct as to what makes a saleable picture
Buy the kit and practice: Get the gear and get comfortable with everything. The aim is to be able to set it up in the dark, in the rain, on the side of a mountain!
Build a basic portfolio: Take some cracking shots of your nearest mountain/natural park/wildlife sanctuary and keep developing your editing ability
Build a network of contacts: Make contact with agencies, magazines, bloggers – try and get your foot in the door before you leave the country!
Take your first step: Ideally, you will leave on assignment, but if you have the money, by all means, go somewhere picturesque and really ramp up your portfolio
By now, you should have contacts to send the pictures to and a reasonable chance at scoring an assignment. If you can sell some of your shots to stock sites, then fantastic! You might have to work doing something else for a while (see this link for more freelance ideas!) but with enough determination and a little persistence, you too can be making regular money doing what you love.
Onwards photographer! You can start freelance photography! Let's do this!
Have any questions or want to add something to this guide? Leave a comment below!
Like this Post? PIN ME!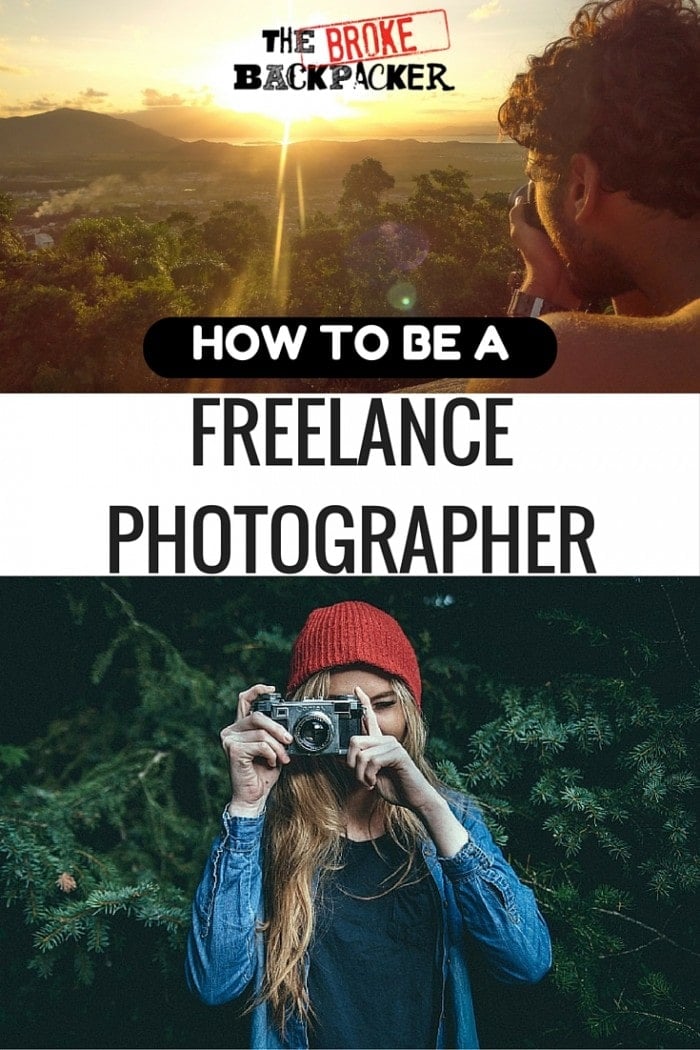 About the Author: Dominic Clarke
Dominic Clarke is a writer, filmmaker and co-owner of Cherokee Media, a production agency specialising in charity & corporate film. Lover of language, culture and bad sweaters, Dom's aim is to use effective communication to help others unlock their own dreams and ambitions in life.