Gothenburg. Sweden's understated but effortlessly cool second city is an enchanting mix of cosy old-world Hygge and sleek modernity.
This off the beaten track Scandinavian gem isn't short on variety. One minute you're in the Fish Church (You read that right!), the next you're whizzing through the cool air at Scandinavia's largest amusement park!
So, you already know you're in for a great time island hopping, soaking in the counter culture and taking a well earned 'Fika break'. But with Scandinavia having a reputation of being expensive. Where should you stay?
A night in a hotel in Gothenburg will easily cost you over $100. But never fear, because the hostels in Gothenburg are incredible. So no need to compromise on either your wallet or sleep quality in order to experience this charming city.
Hostels here offer perfect locations, superb cleanliness, epic facilities and above all a great vibe.
Quick Answer: Best Hostels in Gothenburg

Do You Want to Travel FOREVER??
Pop your email in below to get a FREE copy of 'How to Travel the World on $10 a Day!'.
What to Expect from Hostels in Gothenburg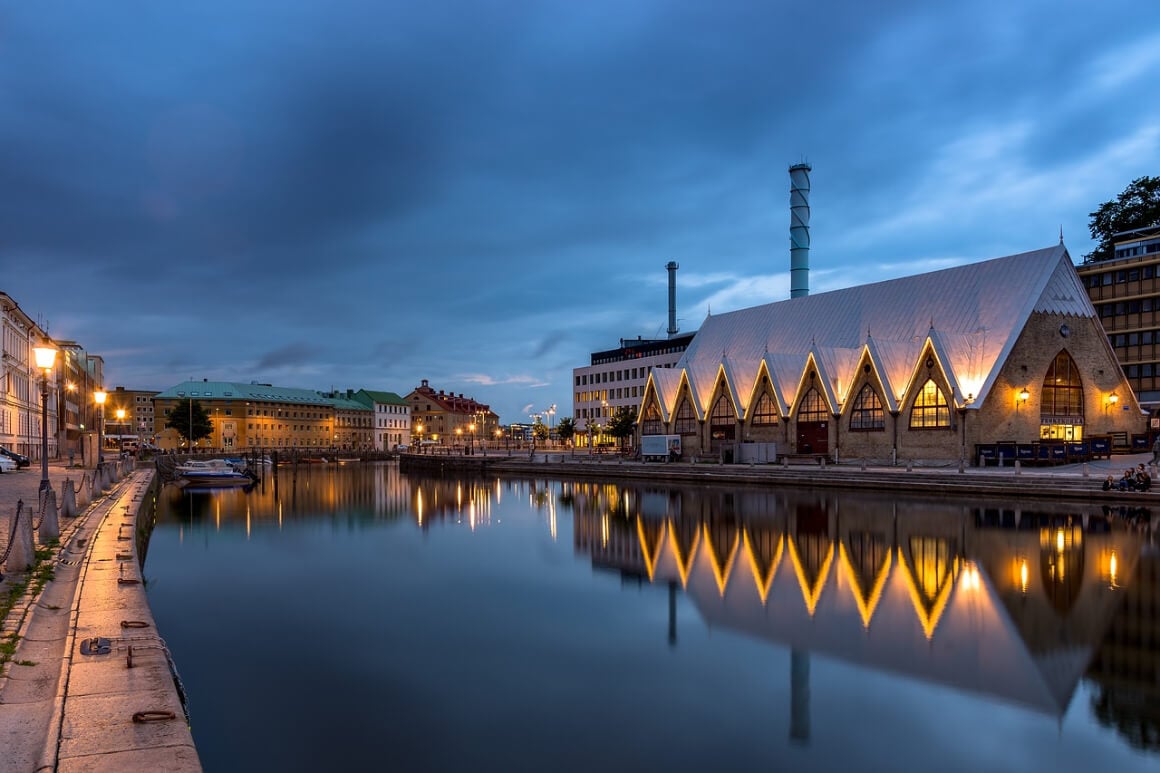 Firstly, I'll tell you what not to expect: Shabby half-arsed, shove a 'bunk that looks like it's been found in a skip' kind of hostels! Not at the hostels in Gothenburg. Did we mention how stylish, sophisticated and downright ahead of its time Sweden is (all whilst retaining that lovable charm and history). Sweden is super safe also, so no worries staying in hostel here either.
Forget those preconceptions of hostels. In Gothenburg, think Saunas, football matches, pizza nights, fully kitted out kitchens, cute courtyards and finally some well-designed dorms and even a breakfast buffet.
You can expect from a hostel in Gothenburg much more than from a run down backpackers full of camped out grumpy-ass tradies in rural Queensland (we've all been there right?) Here hostel etiquette is alive and well!
Expect most hostels here to offer a mix of both dorms and private rooms. Many also have single-gender dorms too, which is great for solo female travellers. Given how expensive Scandinavia is, most private rooms are not en-suite instead using communal bathrooms. (Just make sure you're decent before walking back down the hallway!)
One of our favourite features of most hostels in Gothenburg is the fully equipped kitchens. As budget travellers in a region where costs can mount up, having this can really help with budgeting when you're backpacking in Sweden. Where most hotels might stick a kettle in the corner of the room (anyone else guilty of living off noodles?) hostels here often have a cooker, oven, microwave, coffee machines so you can rustle up a treat for very little.
Rates run at roughly €25 for a bed in a dorm and around €40-€50 for a private room. Book on HostelWorld for competitive rates.
Some hostels offer amenities such as breakfast, laundry facilities, towel and linen hire for small additional fees.
With Gothenburg being a compact and walkable city with a great transport network, anywhere within the city centre is a great place to stay. However, we love the Linnéstaden district to the Southwest of the city with its local charm, independent shops, cafes and laid-back vibe.
I mean, this is code for hipster but don't shame us!
All the hostels we've featured in this post are close to public transport connections making navigating the city super easy.
Public transport in Gothenburg is extensive and easy to use. It consists of trams, buses and even ferries, which are all included on one ticket. Buy these from the Västtrafik's sales outlets or on the "To Go" app. You can also buy 1-day and 3-day tickets from the tourist centre at Kungsportsplatsen.
Göteborg Landvetter Airport is 30 minutes outside of the city centre and can be reached using the convenient Flygbussarna shuttle bus service. Both the central train station and Nils Ericssonterminalen bus terminal are well connected to the Scandinavian capitals and beyond, including Copenhagen airport which is super useful.
Best Hostels in Gothenburg
So now you know what to expect from the hostels in Gothenburg. Let's get into the nitty-gritty and help you decide where to stay in Gothenburg. Whether you're going it solo, environmentally conscious or looking for a budget private room in this epic little city, there's something for everyone.
If you want to keep your spending down, throw a towel into your bag for the trip instead of renting one in Gothenburg which usually costs a few Euros. Get yourself a decent backpack too so you can fit it all in!
Best Hostel Overall Hostel in Gothenburg – Backpackers Göteborg
$
Located in the Linné Neighborhood
Single gender, mixed gender dorms and private rooms
Bike rental
Why did we name Backpackers Göteborg the Best Overall Hostel in Gothenburg? Well, let's be honest, how many other hostels have you been to that have a free-to-use onsite sauna? Come on, what better way to end your day wandering the cobbled streets of Gothenburg than to indulge in the ultimate Scandinavia pastime – Sauna! It has to make this one of the coolest hostels in Sweden for sure.
But beyond the sauna (did we mention this hostel has a bloody sauna!) This place just hits all the right notes and offers a quality, value for money experience. Room and bed rates are budget-friendly, the place is safe, clean, modern and most importantly, passes the vibe check.
Why you'll love this hostel:
Hostel organised events like bar crawls, walking tours, karaoke, and taco night
Free sauna, laundry facilities and fully equipped kitchen
Pool table and chill out areas
We also love all the hostel-organised events too which are an awesome way to meet fellow travellers, especially if you're a bit shy. The fully equipped kitchen too means it's easy to save even more money by cooking your own meals. The hostel even offers breakfast for a small additional fee, which includes vegan options. Other great features of the hostel are the gender-specific dorms and private rooms.
Location wise Backpackers Göteborg is in the Linnéstaden (Linné for short) area, which has heaps of independent restaurants, cafes, bars and incredible eateries to try. It's one of the real hip areas of the city to hang out in and is a short walk from the Hygge capital of the city, Haga. It's only a 10-minute bus ride from central station and is the perfect neighbourhood to rock a bit of flannel!
Backpackers Göteborg is much more than just a place to lay your head. With an unbeatable location, daily events, super comfy rooms and that bloody sauna, it offers the best of both worlds. Here there are great opportunities to meet other backpackers as well as locals in the buzzing neighbourhood bars. Then after a day of adventures or a night out socialising, it's a great place to relax.
Best Hostel for Solo Travellers in Gothenburg – Slottsskogens Hostel
$
Located in the Linné Neighborhood
Option to pay for breakfast with booking.
Private rooms for single people
If things are looking a little familiar then don't worry, you're not seeing double! This is the sister hostel to Backpackers Göteborg and shares many of the awesome facilities that make it such a winner. What makes this hostel stand apart is how it caters specifically to the solo traveller offering single bed private rooms – not something that you see all that often.
The combination of privacy with the fun and friendly atmosphere means you can enjoy a little alone time without sacrificing the social side of hostel living. With a pool table, community kitchen, pizza nights, karaoke and bar crawls there is no reason to feel alone as a solo traveller. Importantly too, the vibe is wonderfully welcoming and warm.
Why you'll love this hostel:
Fun and welcoming atmosphere
Group outings and experiences
Kitchen, common areas and pool table.
Whether you prefer the serenity of your own private space or like to mix it with the commoners in a dorm, this hostel offers some amazing opportunities for the solo traveller to socialise.
The vibe at Slottsskogens Hostel can't be beaten. Not sure what you should do tonight? Slottsskogens Hostel has got your back. It organises things for guests to do like trivia night, bar hopping and even a friendly game of football in nearby Slottsskogen Park.
Just ask at reception what's going on and you won't be disappointed. Events are shared between Slottsskogens and Backpackers Göteborg Hostel next door there's probably going to be a crowd. So, you're bound to make a new friend or 10. Isn't that what travelling is all about – meeting new people and having an awesome time?!
Location? Well, see above with it being right next door to Göteborg Hostel (FYI: It's bloody great!)
$
Located in the Majorna neighbourhood
Female & mixed gender dorms, private rooms, group rooms
Hostel is totally cash-free
An absolutely super stylish offering this hostel just oozes what Gothenburg is all about. The traditional mid-1800's exterior opens up into a sleek and modern space within, it's a truly authentic experience of the city. STF also offers a quaint and homely feel. It has a delightful courtyard opening up into a space that offers an enchantingly historical place to relax, meet people or soak in the rays on a long summer evening.
STF has a range of different accommodation options available to suit all types of travellers, from all-female and mixed dorms, private rooms to group rooms. It also has a modern and well kitted out communal kitchen.
Why you'll love this hostel:
Outdoor garden
Eco-friendly hostel
Mid 1800s building
Set in a beautiful 200-year-old building, it's a reminder of the history of Gothenburg whilst still offering the comforts and convenience of the modern-day.
STF is a hostel with a conscience. As an eco-friendly place to stay, its aim is to be less harmful to the environment. That's the main reason why it's cashless– it's "better for the environment and the safety of everyone". In fact, if you want to keep things environmentally friendly, you're in the right place as Gothenburg is Europe's greenest city.
The location in the Majorna neighbourhood is superb, putting you where beautiful centuries-old architecture meets with new and fresh attitudes. Here you can also enjoy the many places to eat and drink whilst exploring the local contemporary art scene. Not only is it a fun and lively area to hang out in but it's also well connected being only a 12-minute tram ride from Gothenburg Central Station and a 10-minute walk to the trendy Haga district.
$
Located in the Linné neighborhood
Single gender dorms and private rooms
Shared bathrooms
Looking for a hostel with a bit more of a grown-up and sophisticated feel. Well, look no further. Gone are the pub crawls, the noise of pool balls crashing together and groups of rowdy teenagers. The Linnéplatsens Hotel & Hostel offers a much more refined experience without compromising on price and facilities.
The private rooms are hotel standard at hostel prices with the only compromise coming in the form of shared bathrooms. Dorms here are kept separated by gender, not ideal maybe for couples but perfect for solo female backpackers.
One of the things we really love here is the privacy curtains on each bunk, as well as the keycard access to the rooms. Both of these features are again especially welcome to the female solo backpacker.
Why you'll love this hostel:
Near Gothenburg Natural History Museum
Keycard Access
Privacy Curtains
Located in the chill area of Linné, Linnéplatsens is surrounded by trendy bars, restaurants, and cafes. It's also a stone's throw away from the Gothenburg Natural History Museum and has good transport connections to the city. Another local attraction is the leafy Slottsskogen Park, a stroll through here again reflecting the refined and cosmopolitan vibe of the hostel and surrounding area.
Cosy and welcoming but offering privacy and serenity this hostel is for those wanting to pay hostel prices but pretend they're in a hotel! Don't expect a bustling social vibe to this hostel, so if partying in to the night and meeting heaps of new folks is your thing maybe head somewhere else.
But if you're all about quiet downtime, personal space and walks in the park then Linnéplatsens is perfect. Closeby is an interesting off the beaten track place to visit too in the old wooden police station that is now a fascinating museum.
Best Hostel for Large Groups in Gothenburg – Gothenburg Hostel
$$
Located in the Event District neighborhood
Single gender dorms and private rooms
Laundry facilities
So, you and your five besties are headed to Gothenburg for an epic trip to see the sights and ride some of the best rollercoasters in Europe! The question is now, where are you going to stay? The answer: Gothenburg Hostel. Located in the heart of the city's Event District it's a short distance from all the best Gothenburg has to offer. Better yet, it's just across the street from Liseberg Amusement Park.
No matter the size of your group, it's likely that you can find a place to stay in the Gothenburg Hostel. Their private rooms can host between 2 and 8 people. If you'd rather bunk it up in a dorm, not a problem. Just know that the dorms are single-gendered. So if you've got a mixed group it's better to inquire about private room options.
Why you'll love this hostel:
Book Exchange
Across the street from Liseberg amusement park
Late check-in
When you're in town for just a few days, it's all about the location. Situated in the Events District, you're a short walk from so many of the main sights and events in town as well as some great restaurants and shops. So you can really make the most of your time in Gothenburg from this great base.
Not only are you close to Liseberg, you'll find the Universeum, World Culture Museum, Ullevi Stadium, Swedish exhibition and congress centre within walking distance. Bergakungen cinema, one of Sweden's biggest movie theatres, is close by too as is "Avenyn", which is Gothenburg's main street for shopping, restaurants and bars.
The great thing about Gothenburg Hostel is that whilst it's ideal for larger groups and families, it still retains that fun and social hostel experience with its chill-out/ TV rooms. The laundry and kitchen facilities too are a welcome feature, as is the continental breakfast available for an additional fee.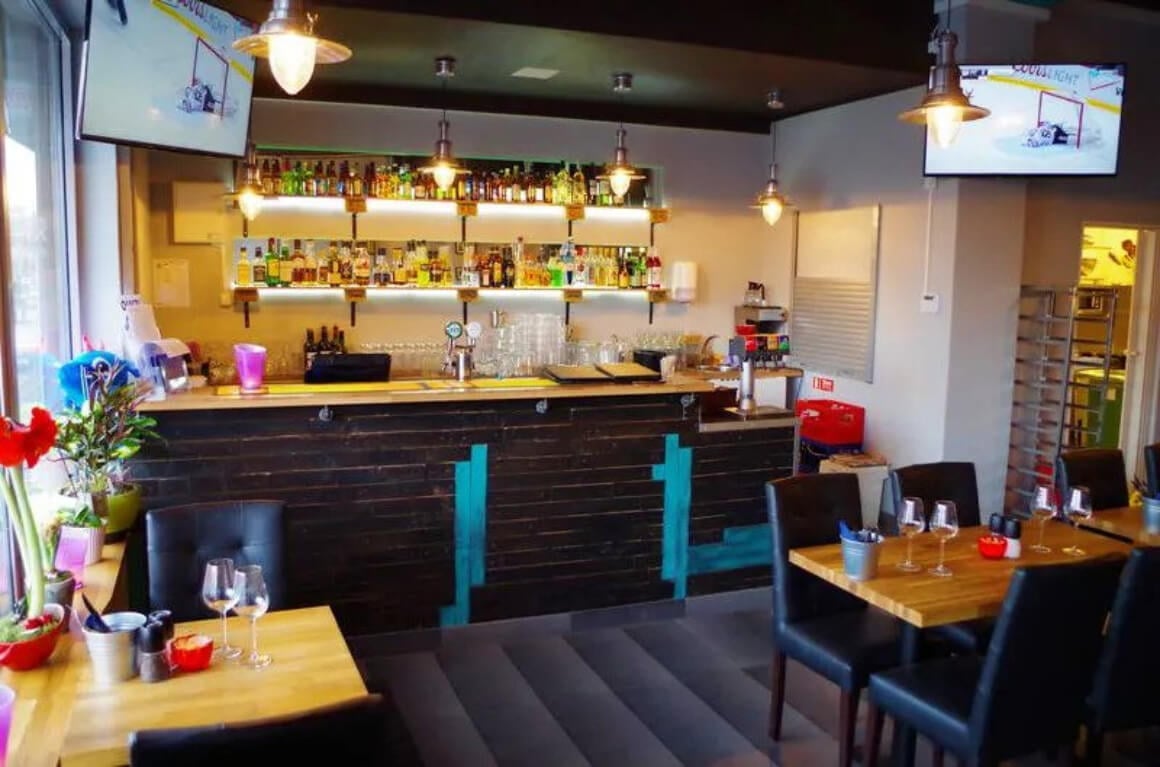 $
Close to public transport
Dorm & Private Rooms
Onsite Sports Bar and Restaurant
Ok, I will level with you here. Gothenburg isn't overflowing with hostels, which is a testament to how off the beaten track it really is. So that means some of those on offer are, shall we say, "niche!" But hey, if you are looking for a place where you can roll straight out of a rowdy sports bar right into bed, then Spot On might be… spot on.
All jokes aside, Spot On is a no-frills hostel that offers great value especially if you want a reasonably priced en-suite room. The surrounding area is the buzzing Event District, which offers many more opportunities to head out into the night.
Why you'll love this hostel:
Book Exchange
Across the street from Liseberg amusement park
Late check-in
The onsite bar is also a restaurant that offers a great selection of international meals. With the bar being part of the hostel property, but open to the public too, it's an unbeatable hostel for socialising and meeting new people. If you're not too fussed about a bed in a pretty basic dorm, but instead enjoy livelier facilities, then look no further.
Spot On not only offers an onsite bar and restaurant but if you're looking to save some money there is also a fully equipped kitchen. Central Gothenburg is only a short tram ride away, so exploring the city is straightforward and easy.
Gothenburg Hostels FAQ
Travel Safety Tips for Gothenburg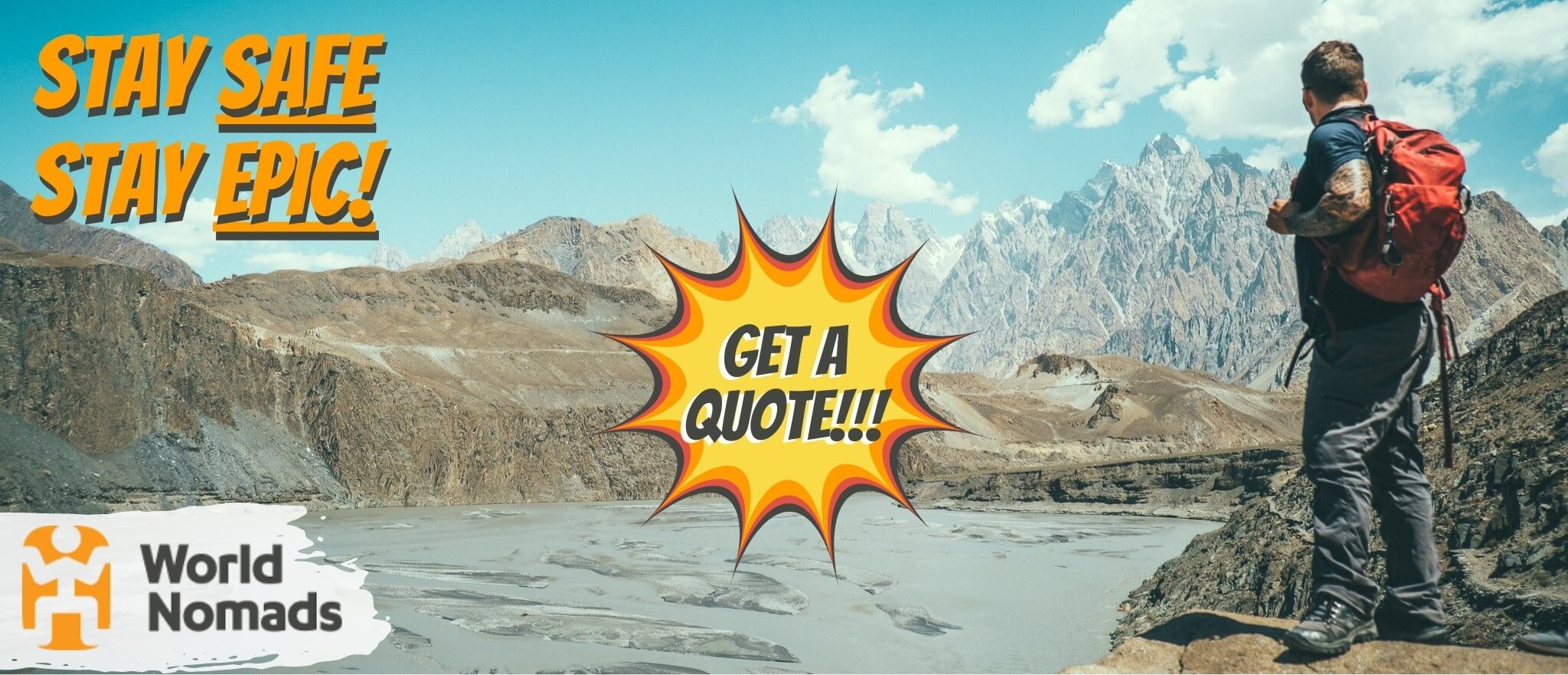 World Nomads' mission is to support and encourage travellers to explore their boundaries. They offer simple & flexible travel insurance, and safety advice to help you travel confidently.
They've been doing it since 2002 – protecting, connecting, and inspiring independent travellers just like you.
Get a quote below or read our in-depth review!
World Nomads provides travel insurance for travelers in over 100 countries. As an affiliate, we receive a fee when you get a quote from World Nomads using this link. We do not represent World Nomads. This is information only and not a recommendation to buy travel insurance.
Final Thoughts
Gothenburg is a fun, charming city to visit. Thankfully there is a selection of high quality and good value hostels on offer. For us, you can't go wrong with Backpackers Göteborg, in our opinion one of the Best Hostels in Gothenburg. It's got everything you would want for a real Scandinavian experience (by that we mean the sauna) at prices that can't be beaten.
---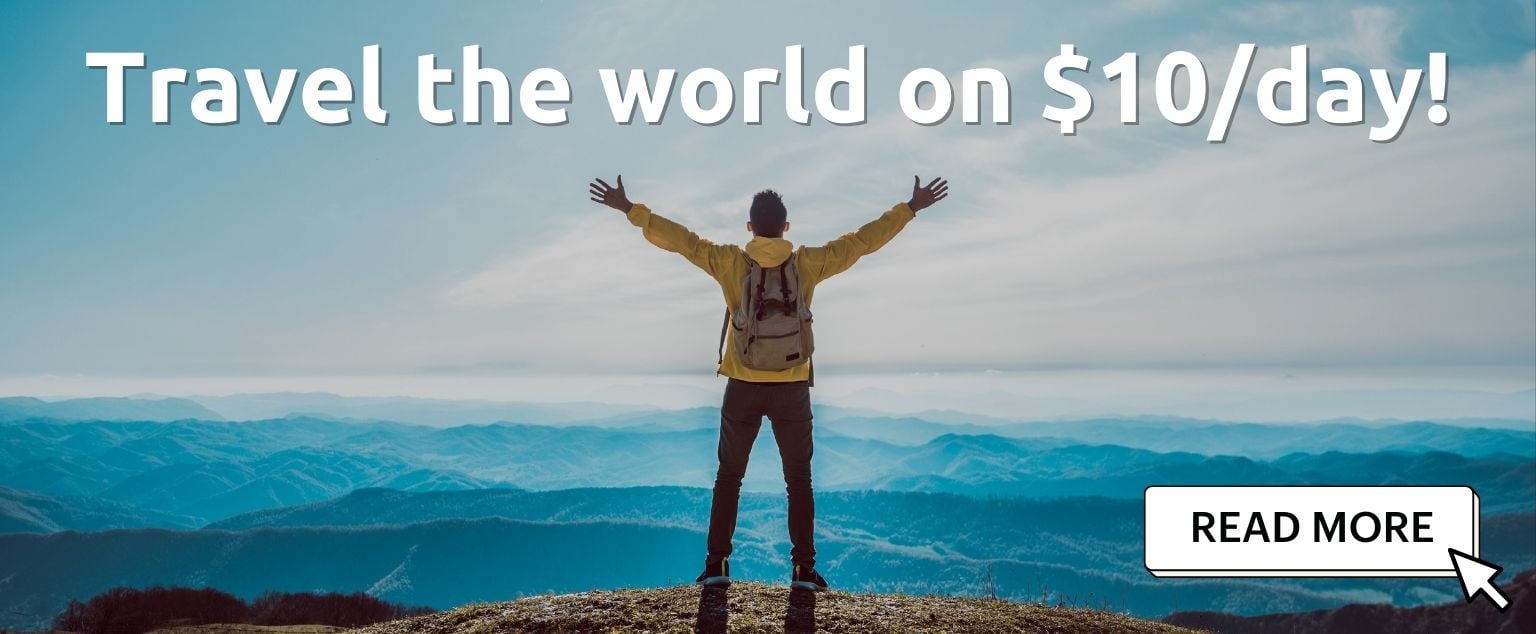 And for transparency's sake, please know that some of the links in our content are affiliate links. That means that if you book your accommodation, buy your gear, or sort your insurance through our link, we earn a small commission (at no extra cost to you). That said, we only link to the gear we trust and never recommend services we don't believe are up to scratch. Again, thank you!