It doesn't matter who you are, it's hard to argue that Stockholm is one of the most gorgeous cities on the planet.
With world-renowned architecture, great food and amazing museums, Stockholm will keep you entertained for as long as you are there.
But unfortunately, it's going to cost you.
Which is exactly why I made this list of the 20 best hostels in Stockholm.
Traveling on a budget in Northern Europe (Norway, Sweden, Finland, Denmark) is notoriously difficult. With meals running around $15 a plate, and hostels starting at $20 a night – it's just flat out freaking expensive.
But don't worry! With the help of this epic guide, you'll get an idea of which Stockholm hostels are the best, so you can easily book on that fits your travel style.
Then you can money and travel Stockholm like a boss!
Quick Answer: Best Hostels in Stockholm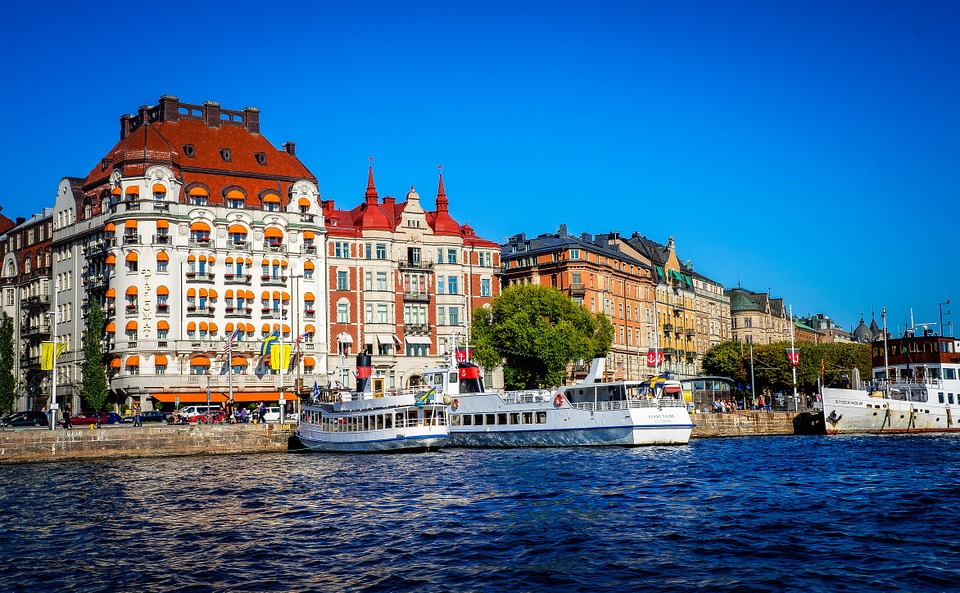 What Makes a Top Hostel in Stockholm?
One thing to say about the Sweden hostel scene – although the best hostels on Stockholm are incredibly pricey, they can provide a ton of bang for your buck. So if you're backpacking Stockholm, no need to panic, you won't lose all your savings within the first week.
I organized this list keeping a few things in mind. Different people travel in different styles. Whether you are looking to get some work done, make some friends, get some sleep, or party your ass off – this list of the best hostels in Stockholm will get you to the hostel of your dreams so you can book quickly and get to exploring Stockholm!
Some other things I took into consideration…
Location – While Stockholm is Sweden's largest city, by international standards it isn't too large or overwhelming. Add in some great public transit and you shouldn't stress too much about where you choose to stay in Stockholm. Having said that, if you are looking to take some day-trips, it might benefit you to book your hostel a bit more strategically.
Price – There's no way around it – Stockholm is so expensive. But there are ways to lower your costs. To minimize the cost of your stay in Stockholm you must apply everything from the Backpacker's Bible. This mostly includes…
Amenities – Hostel amenities can be the difference for $5 to $8 saved a day. I know that might not seem like much, but over the course of months it can add up to hundreds, if not thousands. With the best hostels in Stockholm in particular – focus on minimizing the cost of food. Do this by looking for two things . 1. Free breakfast and 2. A full kitchen. Both will allow you to shave off a TON of money, especially the kitchen, as you can cook dinner for only a couple of bucks.
Things DO go missing sometimes…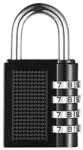 Psst! Heading to a hostel? Don't forget to pack a padlock! It's well worth having one so you can secure your locker and protect your stuff!
The 20 Best Hostels in Stockholm
Before you book your hostel, you need to figure out where you want to stay in Stockholm. There are many different neighbourhoods that offer some of the cities top hotspots – you just need to decide which one you want to stay at. Once that's clear, we can look at the awesome hostel options you get in Stockholm.
And if you prefer more privacy and your own space, make sure to check out our favourite Airbnbs in Stockholm as well – they offer just as much value for their (slightly higher) nightly price as hostels do!
Overall Best Hostel in Stockholm – Castanea Old Town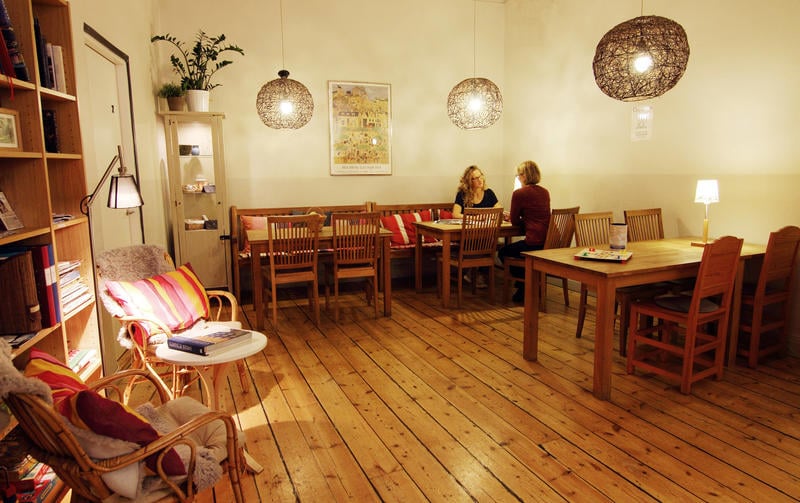 $$
Self Catering Facilities
Laundry Facilities
Luggage Storage
The overall best hostel in Stockholm in 2020 is Castanea Old Town for its near-perfect location. Within a 200m walk of Castanea's front door, you'll find the Royal Palace, the Nobel Museum, and Stockholm Cathedral too! If you're a culture vulture in need of some Scandinavian heritage you'll fall in love with Castanea Old Town. From the best hostel in Stockholm, you can expect a friendly welcome and great travel tips from Cecilia and the team. Castanea Old Town is the best hostel in Stockholm in 2020 for its great location and on point backpackers vibe.
Best Hostel for Solo Travelers in Stockholm – City Backpackers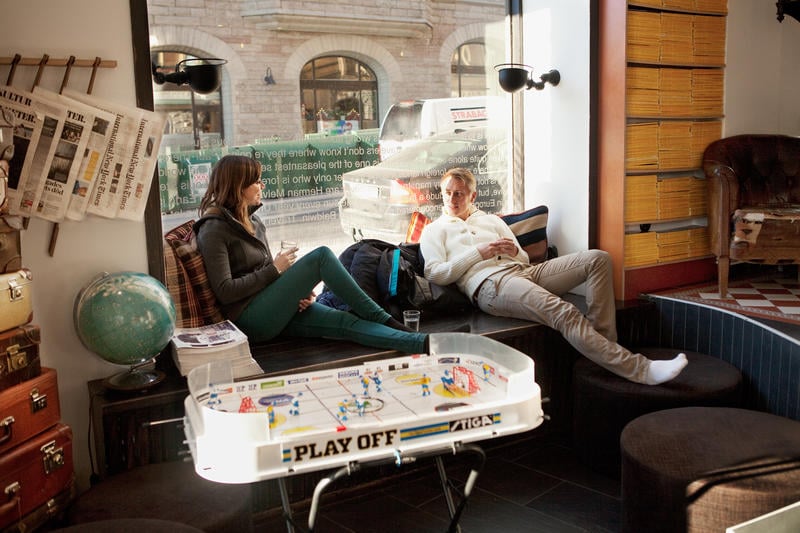 $$
Self Catering Facilities
Onsite Bar, Cafe & Restaurant
Free Sauna
City Backpackers is the best hostel for solo backpackers in Stockholm, hands down. To be fair it was a close contender for best hostel in Stockholm overall. City Backpackers offers guests a free sauna, ice skates rental and saucer sleds too; fingers crossed it snows while you're in town. On top of this, City Backpackers offers free pasta for guests and the guest kitchen is the perfect hangout spot for solo travellers. If you're not fond of the kitchen scene head down the Nomads bar and you'll definitely find some new friends there. City Backpackers is a top hostel in Stockholm for their freebies and Nomads bar.
Best Cheap Hostel in Stockholm #1 – Birka Hostel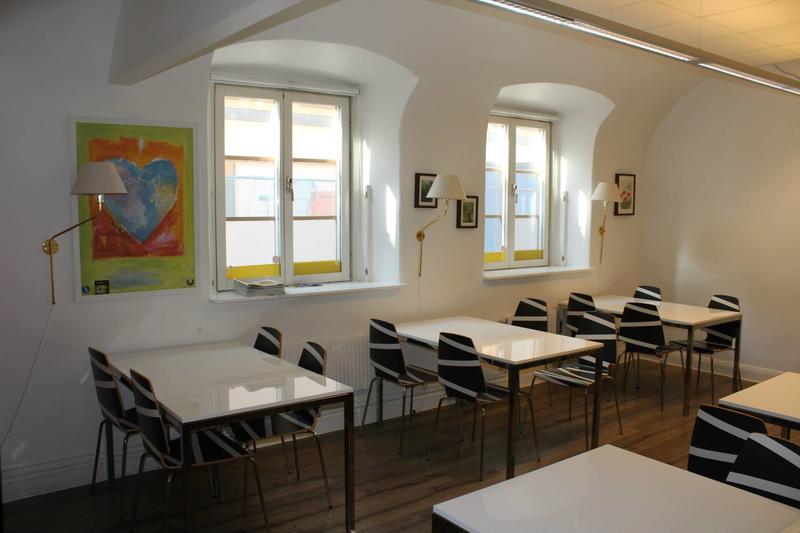 $
Free Breakfast
Self Catering Facilites
Tours & Travel Desk
Offering guests a free breakfast, free WiFi, and free city maps, Birka Hostel is the best cheap hostel in Stockholm. If you're literally looking for a place to sleep and a place to grab a quick breakfast, Birka Hostel is perfect. Free pasta, tea, and coffee in the guest kitchen go a long way in making Birka the best budget hostel in Stockholm. In turn, helping shoestring backpackers experience what is otherwise a pretty punchy city; price wise that is.
Best Cheap Hostel in Stockholm #2 – Interhostel
$
Self Catering Facilities
Laundry Facilities
Security Lockers
Interhostel is a great budget hostel in Stockholm, clean, cosy and bright; it is the perfect stopover for the money-conscious backpacker. The location of Interhostel is what makes it so brilliant, they are right in the heart of Stockholm's historical centre, within an easy walking distance of the Opera House, Old Town and shopping-central Drottninggatan. If you're travelling as a group you can cut costs by booking a private dorm to share, complete with TV and DVD player.
Best Cheap Hostel in Stockholm #3 – Lodge32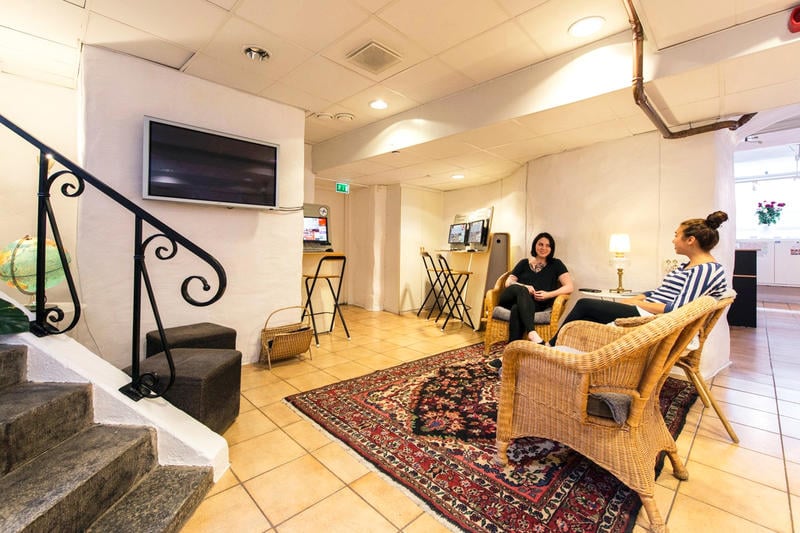 $
Free City Maps
Laundry Facilities
Luggage Storage
Lodge32 is a perfect youth hostel in Stockholm for backpackers who simply need a place to sleep and meet fellow travellers. The dorm rooms are reasonably spacious and always super clean. There is a microwave in the common room to heat up and cook light meals and snacks. There are lots of cafes with sea views within a few minutes walk of Lodge32. FYI, Lodge32 is an alcohol-free hostel.
Best Hostel for Couples in Stockholm
Best Hostel in Stockholm near the Airport – Jumbo Stay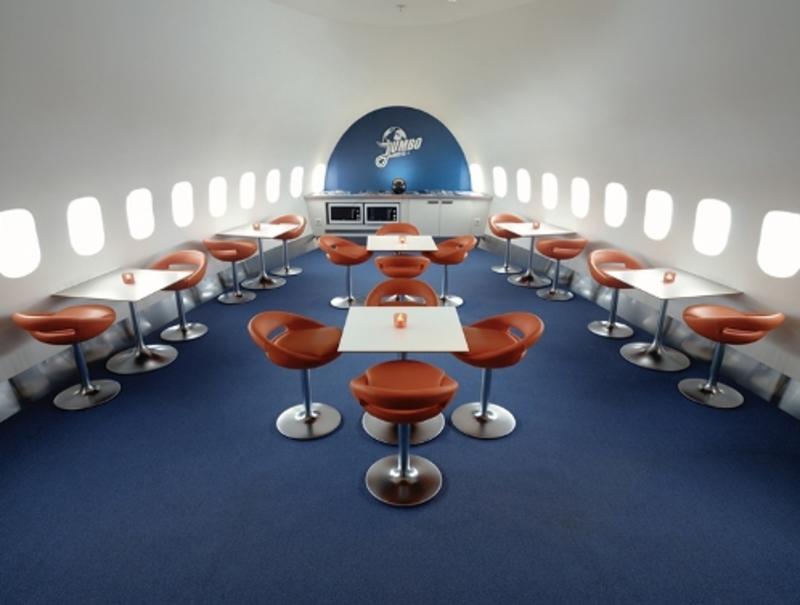 $$$
Bar & Cafe Onsite
Free Airport Shuttle
Late Check-Out
Jumbo stay is not only the best hostel for couples, the best hostel in Stockholm near the airport, but it's also the quirkiest too! Jumbo Stay in a hostel set in a real Boeing 747-200 Jumbo Jet. For couples looking for a unique hostel experience in Stockholm, it doesn't get better than Jumbo Stay. With a cafe and bar built in and a free airport shuttle service, Jumbo Stay is the coolest hostel in Stockholm and well worth splurging out on for the night! Only 6 minutes from the airport makes it a must-book for anyone trying to catch a flight.
Best Party Hostel in Stockholm – Generator
$$
Bar, Cafe & Restaurant Onsite
Laundry Facilities
Bicycle Hire
If you're travelling through Europe chances are you'll stay at a Generator Hostel at some point. As the best party hostel in Stockholm, Generator is living up to its good name. If you're down for a good time be sure to head to the Generator bar in the early evening and get sipping on their kick-ass cocktails featuring some unique nordic twists. The Generator bar is light, bright and the perfect place to start a party, and it's within walking distance to Stockholm's best clubs. Generator is a brilliant youth hostel in Stockholm and can be found in the uber-trendy, artsy neighbourhood of Torsgatan.
Best Hostel for Digital Nomads in Stockholm – City Hostel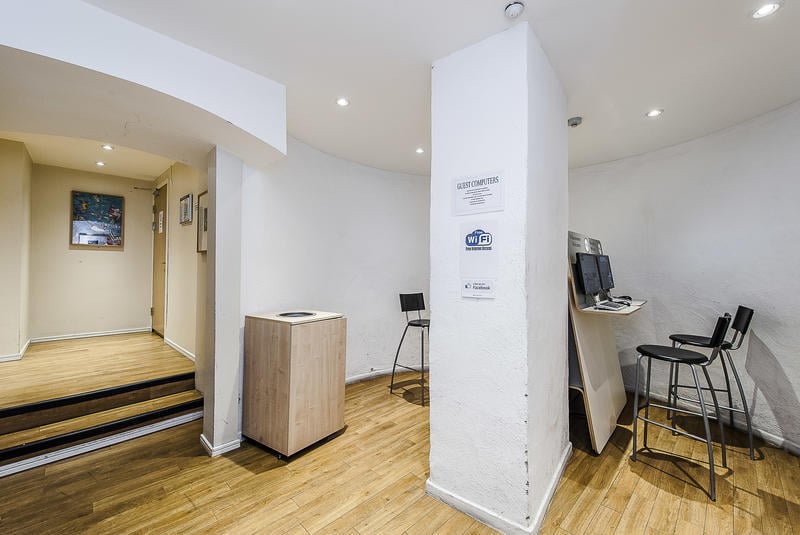 $$
Self Catering Facilities
Laundry Facilities
Tours & Travel Desk
The best hostel for digital nomads in Stockholm is City Hostel. The large guest kitchen is ideal if you lose track of time and forget to go out for dinner; something all digital nomads seem to do at least once a week! Be sure to rummage through the free food shelf for some goodies! The bus stop for the airport is just 450m away meaning you can get in and out of the city easily and more importantly, cheaply! As a top hostel in Stockholm, City Hostel is just around the corner from a number of classic Swedish cafes and restaurants, many of which have free WiFi too.
Best Hostel with a Private Room in Stockholm – The Red Boat Mälaren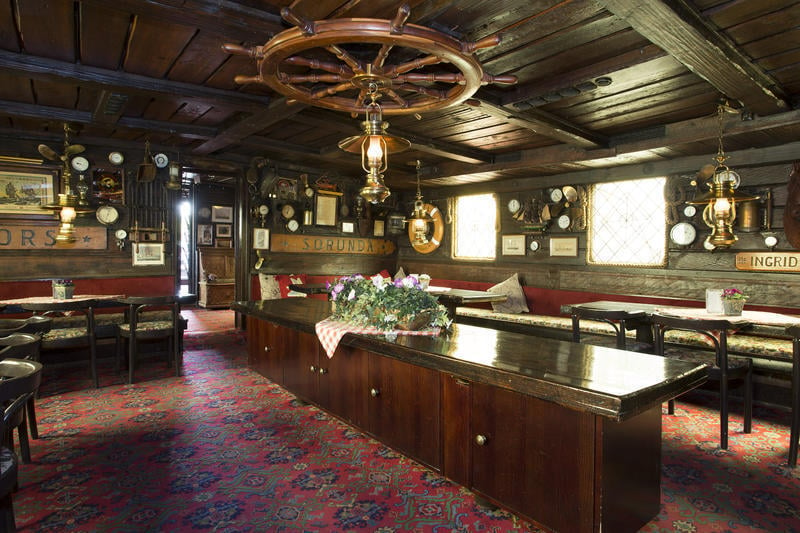 $$$
Bar & Restaurant Onsite
Outdoor Terrace
Bicycle Hire
The Red Boat Mälaren is a top hostel in Stockholm for travellers seeking to stay in truly unique locations. The Red Boat Mälaren is, as its name suggests, a floating hostel. During your visit to Stockholm, you can rest your head where Lake Mälaren meets the Baltic Sea, there's something oddly romantic about that don't you think? The dorm rooms are cosy and charming, in keeping with the nautical theme entirely. If you think that the dorm rooms are a little too…little then The Red Boat Mälaren have a range of private single and double rooms too.
The BEST Travel Backpack?!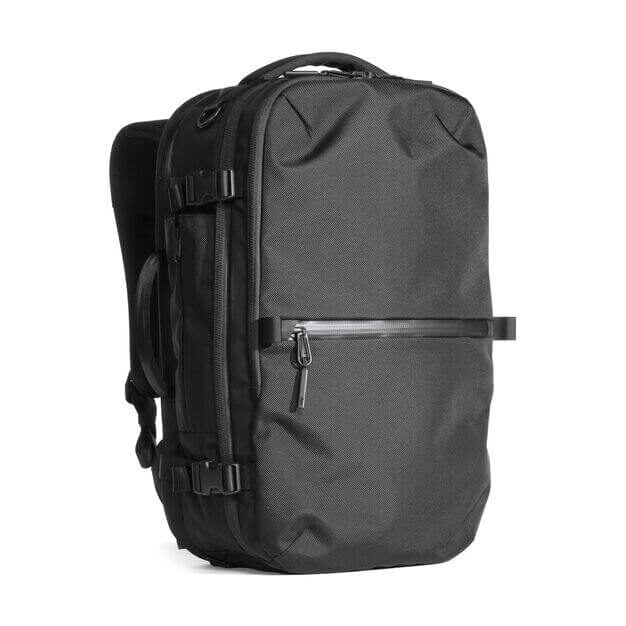 Pssssst! Not picked the perfect travel backpack yet? The Broke Backpacker team has tried out over thirty backpacks this year! Our favourite travel backpack is the Aer Travel Pack 2.
View on AER
More Best Hostels in Stockholm
Haven't found the right hostel yet? Don't worry, we've got more coming your way!
If you haven't planned your trip yet, check out our awesome Stockholm itinerary. Knowing what you want to see before you start travelling can reduce the last-minute planning stress and fear of missing out, so be smart and do your research!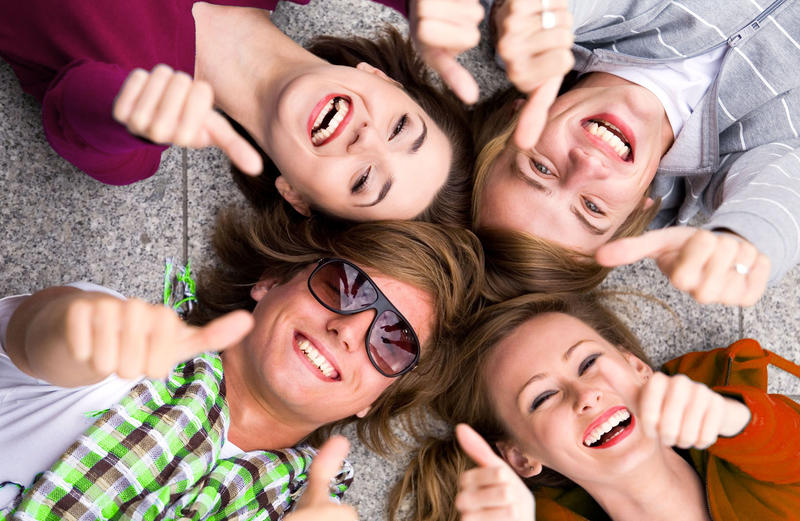 $$$
Self Catering Facilities
Laundry Facilites
Tours & Travel Desk
For a Stockholm backpackers hostel, Skanstulls has it all; free WiFi, is close to cool bars and cafes and has a self-catering kitchen too. Keeping with Sweden's eco-conscious ethic Skanstulls encourages guests to recycle as much as possible and are hot on energy saving too. If you too are feeling like you need to conserve some energy you can hang out in the common room and chat with your fellow backpackers. Skanstulls decor is quirky and a bit random, high Instagram potential that's for sure!
$$
Bar, Cafe & Restaurant Onsite
Self Catering Facilities
Laundry Facilities
STF/IYHF Skeppsholmen is a highly recommended hostel in Stockholm, many rooms even offer views over the water. With a self-catering kitchen and a cafe-cum-restaurant onsite, guests are spoiled for choice when it comes to food at STF/IYHF. They have no curfew and no lockout meaning you can stay out as late as you like exploring Stockholm's nightlife scene. Offering backpackers everything they could need, including free wifi and laundry facilities, STF/IYHF is a top hostel in Stockholm.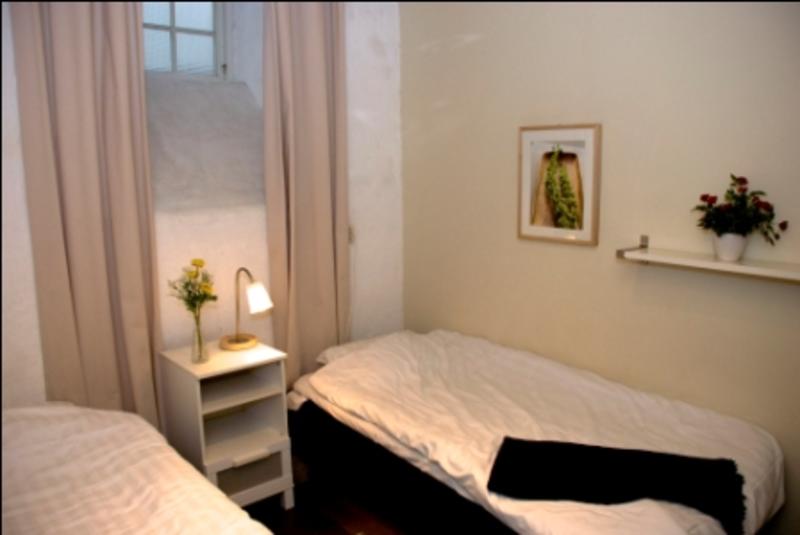 $$$
Self Catering Facilites
Towel for Hire
Security Lockers
Digital nomads who like to work in bed may have to look elsewhere as Dockside only has WiFi access in the common areas. This is a simple and clean Stockholm backpackers hostel in the Old Town, close to the waterfront. Right around the corner from Dockside Hostel is bohemian Södermalm, a must-visit area of versatile Stockholm. Dockside is set in a grand old townhouse that oozes charm and character. The self-catering kitchen is open all hours for those who fancy whipping up a midnight snack or two.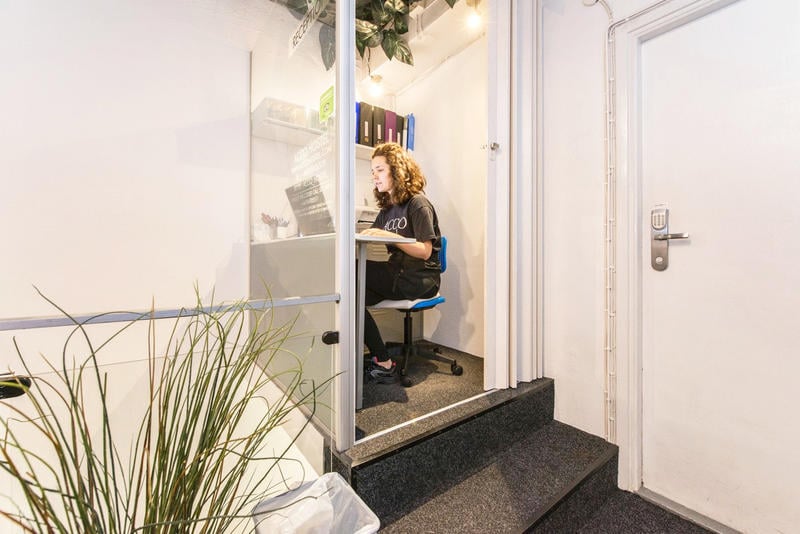 $
Tea & Coffee Making Facilities
Laundry Facilities
Luggage Storage
Super cheap and super simple, Acco Hostel is one of the best budget hostels in Stockholm; one of the most basic too. Light and airy the hostel dorms are minimalistic, perfect for a backpacker on a shoestring budget. Acco Hostel can be found in uber-trendy Södermalm and is just two tram stops away from the Old Town. Sleeping so close to Stockholm's biggest tourist hotspots does not come cheaper than this. You must bring your own bed linen or hire it from the Acco team for 60 SEK.
$
Self Catering Facilities
Cafe Onsite
Parking
Belman Hostel is a highly recommended hostel in Stockholm for their outstanding customer service. The team at Belman greet everyone with a smile and are always happy to help backpackers make the most of their time in Stockholm. As a cheap and cheerful youth hostel in Stockholm, you can't go wrong with Belman, the beds are super comfy too. The showers are always hot, promise! Belman Hostel is another of Stockholm's booze-free backpackers.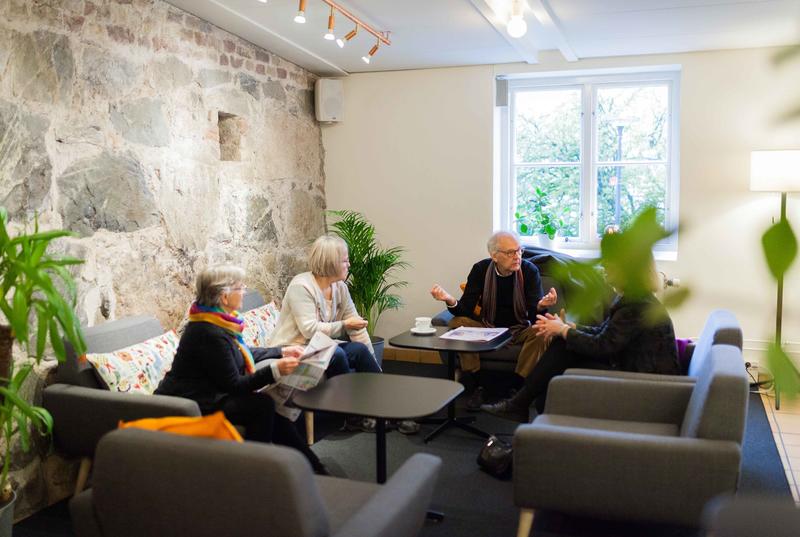 $$$
Bar, Cafe & Restaurant Onsite
Self Catering Facilities
Laundry Facilities
AF Chapman is a close contender for the coolest hostel in Stockholm. The AF Chapman has been renovated into a youth hostel in Stockholm and is the perfect flashpacker hangout. It is well worth spending the extra few SEK to stay in this little luxury gem. The AF Chapman has become one of Stockholm's most famous landmarks. The team are always happy to help backpackers find their way around Stockholm and find the best rates on tours and travel arrangements.
Want to save the world?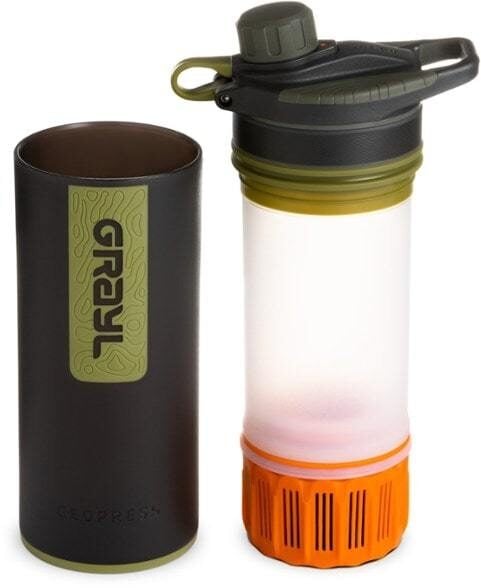 Single-use plastic bottles are a huge threat to Marine Life – Be a part of the solution and travel with a filter water bottle.
The GRAYL GEOPRESS water bottle is the ONLY all-in-one filter water bottle setup you'll need. Whether you need to purify the water from a hostel sink in Kathmandu or a stream trickle in the Andes, the Geopress has got you covered.
Read our full review of the GRAYL GEOPRESS!
$$$
Free WiFi
Hot Showers
Minimum Age 21
Castle House Inn is a hostel at heart but with the formality and layout of a hotel. If you're looking for a quiet and cosy dorm room in Stockholm you'll be happy with your choice of Castle House. Being just one block away from Stockholm Cathedral, the Nobel Museum, and the Old Town, this is a great base to explore Stockholms best places. Offering free super fast WiFi throughout the building ,Castle House Inn is a highly recommended hostel in Stockholm.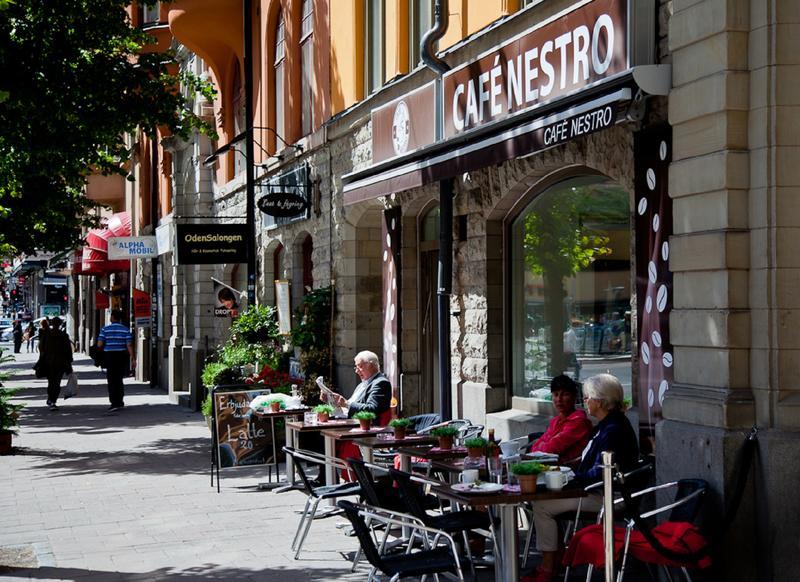 $$
Self Catering Facilities
Laundry Facilities
Bicycle Hire
2Kronor Hostel is a highly recommended hostel in Stockholm for its great location, awesome staff, and super clean dorm rooms. If you're a solo traveller looking to find the in-crowd pop your head into the kitchen in the evening and get chatting about your day. Within a 10-minute walk of 2Kronor you'll find the Stockholm Olympic stadium, so if you're in town for a sports event or music gig you'll be perfectly placed staying here. The 2Kronor team can help give you directions or call you a taxi if you don't fancy the walk!
$$$
Self Catering Facilities
Bar, Cafe & Restaurant Onsite
Late Check-Out
Langholmen is one of the coolest hostels in Stockholm and another of the city's quirky backpacker venues. Langholmen is an old prison and the cells have now been turned into dorms! This may be your only opportunity to have a stay in prison without a criminal record! Although the rooms are old cells they're not as pokey as you might first think. Light, airy and clean these prison cells are a tad different to how they used to be. The onsite bar and cafe is a great little hangout for backpackers looking to chat and mingle.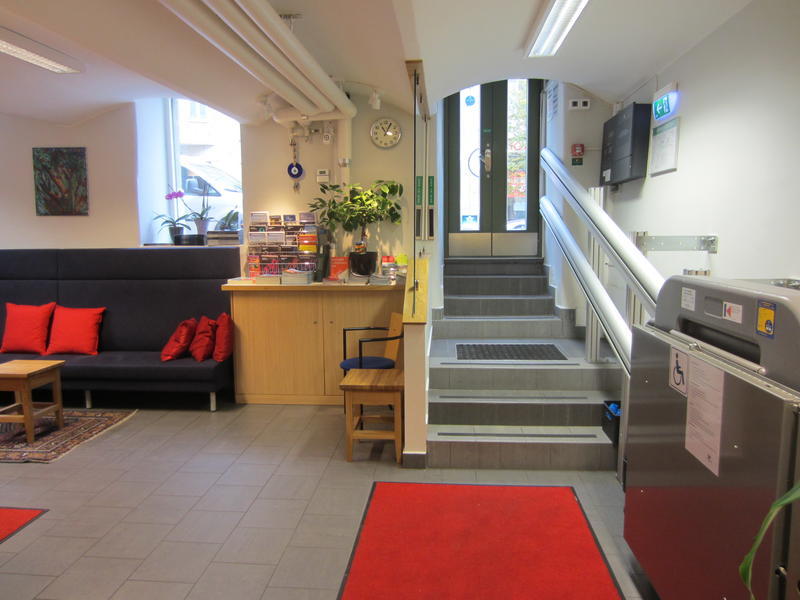 $
Self Catering Facilities
Tea & Coffee Making Facilities
Tours & Travel Desk
Hotel by name only, Hotel Dalagatan is a top youth hostel in Stockholm for travellers trying to downsize of their accommodation spend. One great thing about Hotel Dalagatan is the underfloor heating, such a treat! The perfect way to warm up quickly after a long and chilly day exploring Stockholm. Odenplan Metro Station is just a 5-minute walk away and from there you can connect with to areas of Stockholm. Easy to find, the Dalagatan team can help point you in the right direction.
$$$
Free WiFi
Minimum Age 21
Towels for Hire
Ideally located a one minute walk from the Old Town metro station, Archipelago Hostel can be found in a classic 17th-century townhouse in the heart of Stockholm's Old Town. Just two blocks away from Stockholm Cathedral and Nobel Museum Archipelago Hostel is one of the best hostels in Stockholm in 2020 in terms of location. Archipelago Hostel has 4 and 6-bed mixed dorms and a range of private rooms too.  There's basically no party scene here as they have more of a hotel feel going on overall rather than a youth hostel vibe, despite the dorm rooms.
What to Pack for your Stockholm Hostel
Here's some gear our editors take hostelling.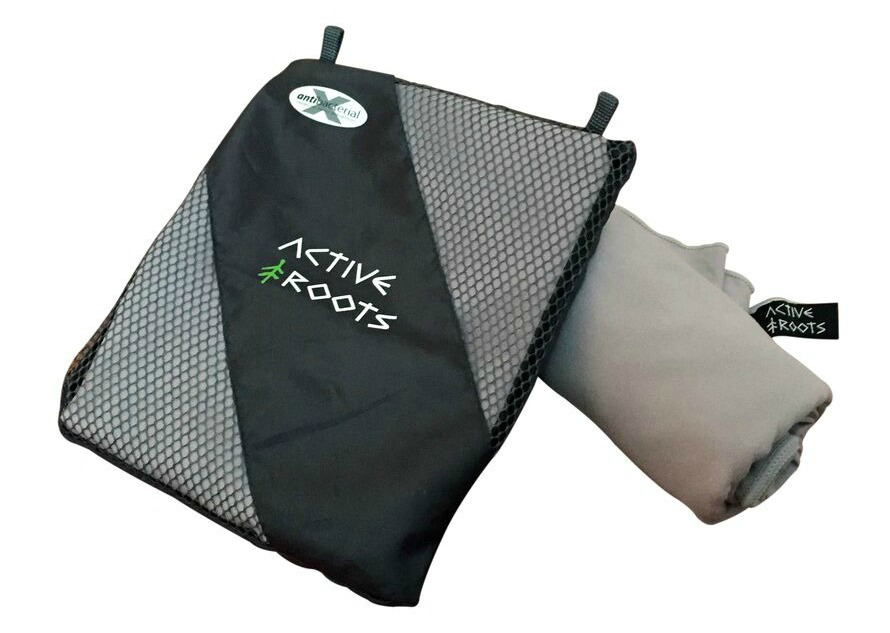 1. Active Roots Microfiber Towel: Having your own towel on your travels is a game changer. The Active Roots Microfiber Towel is perfect for travellers who are looking for a lightweight, quick-drying and extremely soft option. The antibacterial material is super water-absorbent and resists odor buildup because of its antimicrobial material. Ain't technology cool?
2. Headphone Splitter: Being stuck on a bus or plane with only one phone that has good music or shows downloaded can be pretty annoying if your travel buddy wants to share headphones. With this Headphone Splitter, you won't have to listen with only one ear anymore. Your friend can plug in their headphones at the same time, so both of you are entertained (on both ears!).
3. Active Roots Toiletry Bag: Your toothpaste is lost in the depths of your backpack again? You won't have this problem with the Active Roots Toiletry bag. The bag is made from a durable, water-resistant material, which can be a lifesaver on long travels. Super cool bonus: for every purchase, the company donates to an environmentally-friendly charity – it's a win-win situation for everyone.
4. Power Bank: Everyone knows the mini heart attack when your phone is about to run out of power. Surviving long bus rides without charging stations can be agonizing, which is why every backpacker should have this Anker Power Bank. You can charge your phone up to 5 times, or plug in two devices simultaneously. With high-speed charging and enough power to keep you going for days, you can conquer even the biggest adventures without a problem.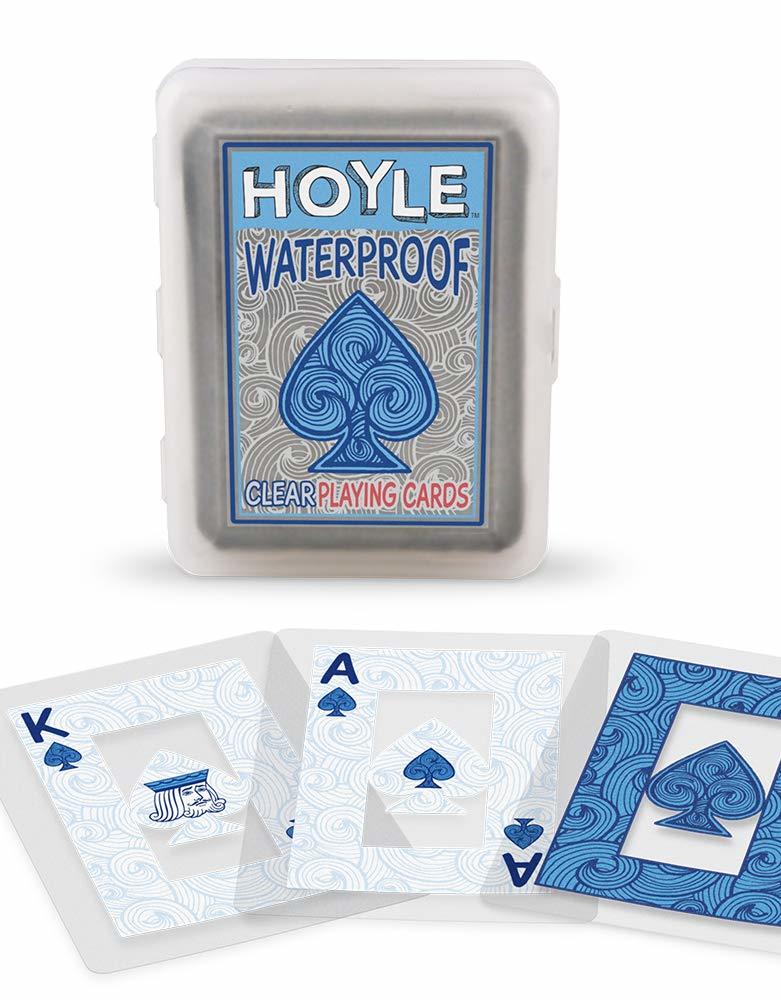 5. Playing Cards: These waterproof cards are essential kit for every backpacker. Play by the pool, beach or at your hostel after a long day with travel buds, without your cards breaking or getting soaked. And once you pull out those cards, the chance that you'll be the hero of the night is pretty high (no promises though).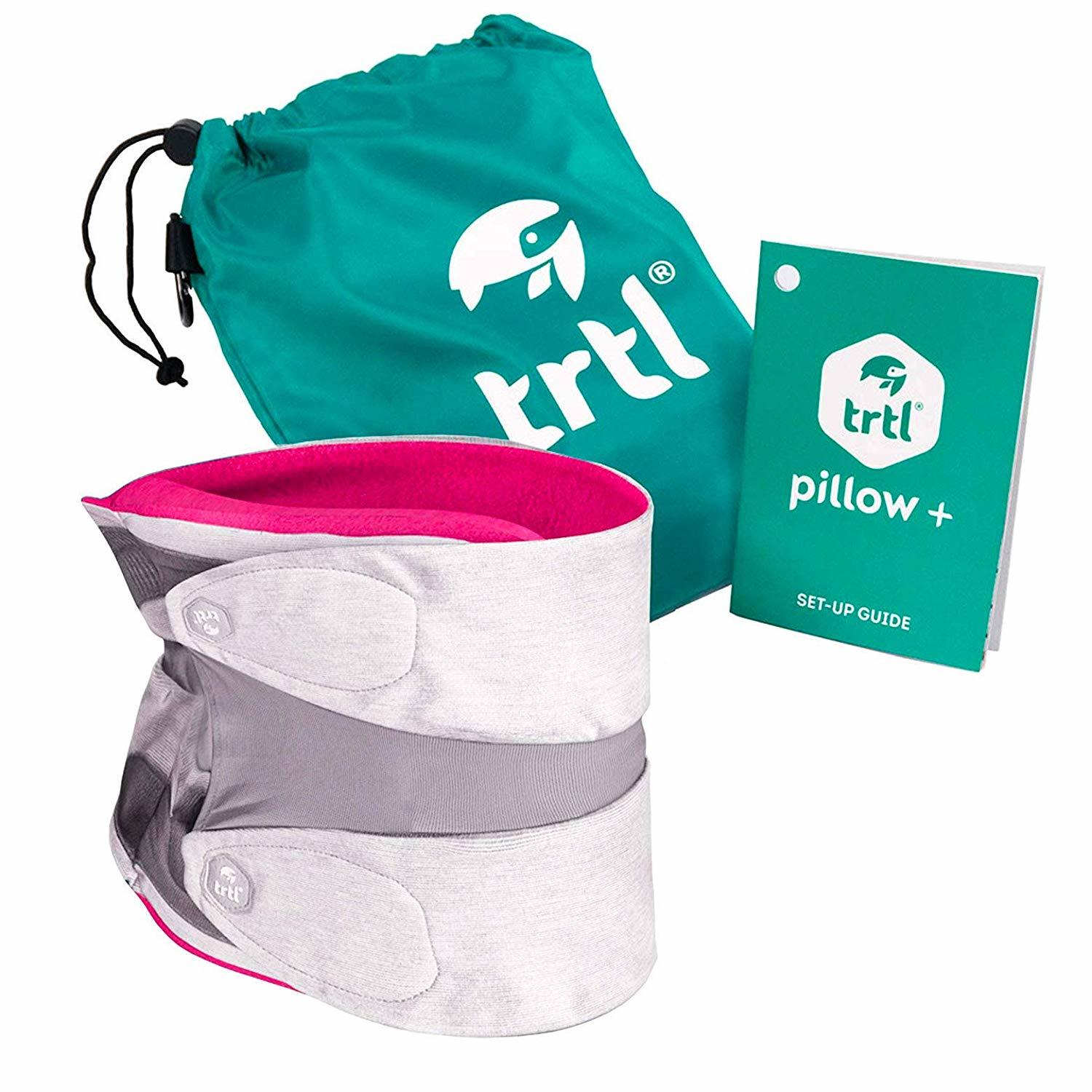 6. TRTL Travel Pillow: Nothing is worse than a sleep-deprived and grumpy backpacker. Do yourself a favour and get some decent rest with this comfortable TRTL travel pillow. The ergonomic design (fancy!) makes it possible to sleep upright, which can be a real struggle with normal neck pillows. Having this cool pillow makes long bus rides or flights way more enjoyable – and who knows, maybe you'll even be looking forward to it next time. If so, leave those guys a good review.
A Sample Itinerary for Stockholm
So now that you've booked a place to stay in Stockholm, the next question is: what is there to do? Do I head straight to Stockholm's main attractions or do grab a boat and visit the islands outside the city?
There are a lot of things to do in Stockholm, there is no doubt of that. To get the ball rolling and help you sort through everything going on, here is a sample itinerary for Stockholm. Hopefully, it'll make your life a little easier.
Day 1 in Stockholm
Morning:
Head straight for Gama Stan – the earlier the better!
Take a morning stroll on Riddarholmen and see the church.
Grab a coffee at a local bar.
Afternoon:
Step inside the Storkyrkan church.
Walk around the Royal Palace, which is one of the most famous attractions in Stockholm.
Eat lunch at Cafe Schweizer.
Evening:
Browse the many trinket shops.
Take photos in Stortorget, the prettiest neighborhood in Stockholm.
Have dinner at the Hairy Pig.
Day 2 in Stockholm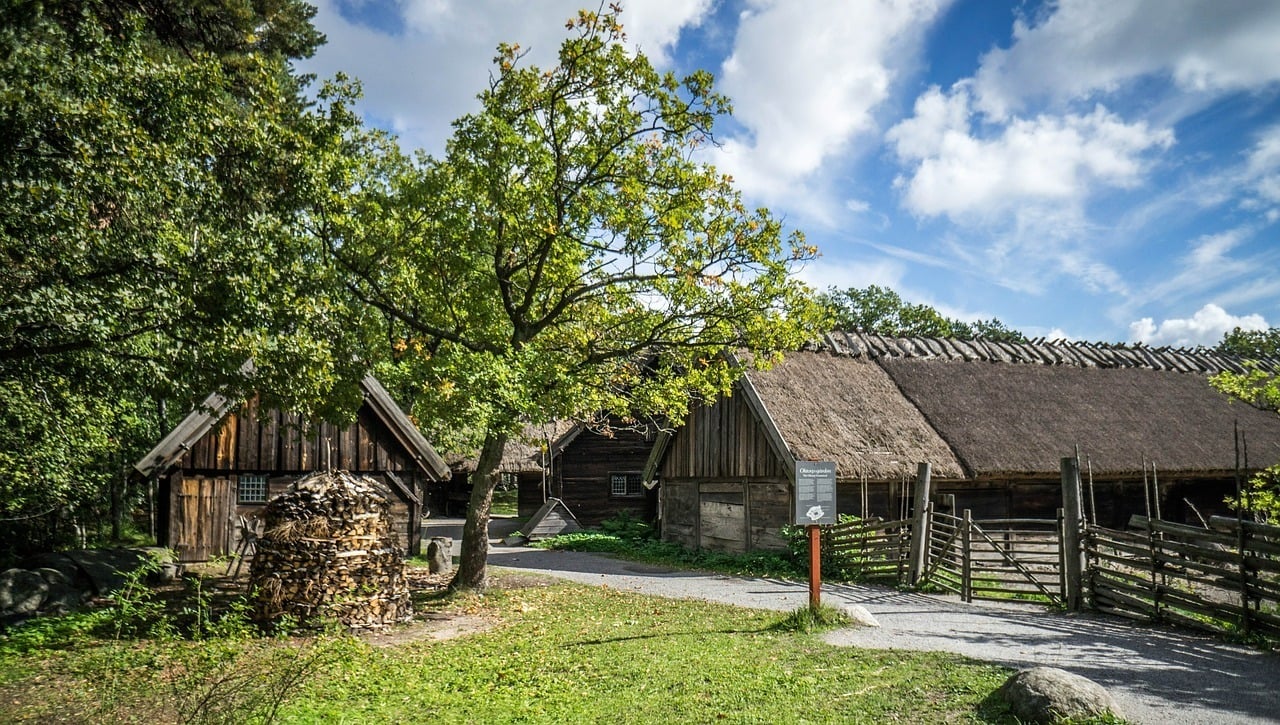 Morning:
Pack a lunch for the day.
Take the morning ferry to Djurgarden.
Drop by the ADDA Museum for pop culture.
Afternoon:
Walk around Skansen for a taste of Swedish past.
Find a nice spot and have a picnic.
Evening:
Take another boat, to Skeppsholmen this time.
Visit the Modern Museum and the or the Swedish Center for Design.
Have dinner at Konstnärsbaren restaurant.
Day 3 in Stockholm
Morning, afternoon, and night:
Spend the entire day exploring the Stockholm Archipelago!
Go with a local tour operator if you want a quick trip.
You can take a ferry or bus, but you should probably with a rental car for maximum freedom.
Be sure to visit Fjaderholmarna, Sandhamn, and Grinda.
More Epic Hostels in Scandanavia
We've covered the best hostels in Stockholm – but what about the rest of the country and the rest of Scandinavia? Planning an epic Arctic road trip and want to know where to stay ahead of time?
Don't worry – we've got you covered!
For more cool hostel guides around Scandinavia and Northern Europe, check out:
Final Thoughts When Traveling to Stockholm
There's no way around it – Stockholm is going to cost you! But hopefully with the help of this article you'll have picked the hostel that best suits your needs and for as little as possible.
Once you have your hostel situated, you can relax, enjoy some of the freebies, and explore the incredible city of Stockholm.
And just in case – if you can't decide which of the best hostels in Stockholm, our top choice for 2020 is Castanea Old Town hostel.
And don't forget to sort your travel insurance before heading to Stockholm! Safety in Sweden is impeccable, but it's never a bad idea to be prepared for the worst case. We've put together a roundup of Travel Insurance for backpackers – check it out here, or if you're low on time, get a quote from World Nomads, our favorite travel insurance provider.
Getting an estimate from World Nomads is simple – just click the button or image below, fill out the necessary info, and you're on your way!

If you think we've missed anything or have any further thoughts, hit us up in the comments!
"Find out how YOU can support the site. We work hard to put out the best backpacker resources on the web, for free! It's all about helping out our tribe of awesome backpacker readers [that's you!]. Please visit the link to find out how you can help keep the site going 🙂
For the sake of transparency, some of the links in our content are affiliate links. This means that if you book your accommodation, buy a book or sort your insurance, we earn a small commission at no extra cost to you. I only link to stuff I've actually used and never endorse products or services that are not up to scratch. Thanks for your support.