I've often thought to myself that you don't truly know a city until you've gotten drunk in it's bars and stumbled (just a bit) happily in it's streets. Maybe that says a lot more about me than it does the nature of travel, but something tells me I'm not alone here.
For example,I loved the gorgeous city of Isfahan in Iran and enjoyed the plethora of tea and coffee houses. But, I couldn't go for a beer there anyway and consequently don't feel I ever really got under the skin of the place and never really saw the locals open up.
A city's nightlife shows you it's best and it's worst, it's agony and ecstasy, and one night on the tiles will reveal a side of any place that 100 days of sightseeing never will. Indeed this is a big business in the travel sphere and some European cities are well established as being places to go and party by the planeload.
In this post, we will look at the very best places to party in Europe. From the boozy ruined pubs of Budapest, to the stimulated warehouse raves of Kiev, these are the best cities in Europe where I have drank, danced and made very merry.
Budapest
Hungary's classical capital is well regarded as one of Europe's most beautiful and historical cities. Technically, Budapest is two cities, Buda and Pest, separated by the blue Danube but united under administrative decree.
Budapest has been the seat of a great empire and a one time lynchpin site in the old Soviet Union. These days, Budapest feels like a buzzing EU capital despite the ever encroaching attempts of it's right wing quasi-dictatorship attempting to drag it back into the dark ages – get here soon is our advice.
Ok so the nightlife in Budapest is now world famous for one thing – the "ruined pubs". The ruined pubs strung up during the mid 00's; Hungary was in a deep economic slump and it's gorgeous buildings began to fall into disrepair or ruin. Ambitious publicans began opening semi-legitimate bars, pubs and clubs in some cases, quite literally while the roofs were falling in.
The ruined pubs are pure kitsch and grime. Think graffiti covered walls, bars propped up by scaffold and yellow "danger" tape used as an aesthetic and as an actual health and safety feature.
These days, the ruined pubs offer affordable booze (a local beer is about 2euro, imported stuff is more), a semi-clubby, late night vibe and a hip clientele.
The downsides are that the Budapesttians can be a bit sour, and that the ruined pubs have become a victim of their own success; there are a lot of Budapest backpackers crowding out certain bars in high season.
Where To Go
Many Budapest hostels run nightly pub crawls. If you are staying in a hostel you can join one. However, in my experience they don't go to the best and most authentic places and stick to shitty tourist spots. Szimpla Kert is a classic option, set in a former Soviet Era Trabant factory. Instant & Fogas Haz were 2 venues that merged into one (like Buda-Pest!) and can now hold 1200 revellers – it is the perfect place to get amongst it.
Belgrade
Serbia's much maligned capital city Belgrade was the former capital of Yugoslavia and is in many ways a spiritual epicentre of Slavic culture. Set at the heart of the Balkans, Belgrade mashes brutal Soviet-era architecture with classical gems from it's dynastic era.
Serbia was at the centre of the nasty Balkan wars and was bombed by NATO in 1999. The collective trauma is still tangible and it may well be that nations headlong charge into hedonism is a response to it.
Belgrade is rapidly establishing itself as THE party city for the hip and adventurous. The nightlife is varied and extensive. The river is lined with Barge ships that act as bars serving cheap shots of polenka and pumping out pop music all night long. Alternatively, Belgrade also has a serious electronic music scene with raves and trance parties happening nightly. Indeed, they sheer amount of cutting edge music (Psytrance & Techno) coming out the nation is testament enough to that.
Oh, and Serbian girls are quite possibly the most gorgeous I have ever encountered. Think Bond girl/supermodel types. Their physical attractiveness is rivalled only by their sheer bloody frostiness so don't expect to be bringing anybody home to your Belgrade accommodation.
Where To Go
If you fancy a proper Serbian knees up, then head to the river and get on the barges or Splavs (summer only). A few popular ones are Lasta which attracts the beautiful and monied, and 20/44 has a giant Michael Jackson. If you have the stomach for it, check out the Splavs playing "Turbo-folk"; Nationalistic (often racist) songs set to a euro-pop beat – just note that the Turbo-Folk bars have metal detectors and bullet proof doors for a reason.
For something edgier, cooler and better (and less hostile) seek out a rave. KPTM stages a "daily rave" (in daylight hours) or seek out Drugstore for some proper dark, techno.
Athens
The Greek capital of Athens was the birthplace of democracy and in many ways, the cradle of Western civilisation. Right now, Athens is at the epicentre of the fight for the soul of Europe as it's cash-strapped political classes struggle for air inside the EU, and it's border control forces wrestle to manage the humanitarian migrant crisis.
All of the above makes modern-day Athens a reason to travel (and party) in 2021. Dirty (the city has no money to clean itself), edgy, and a whole lot of fun, Athens is wilder than you may think. Repossessed properties are repurposed as illegal clubs and the many authorised bars pack in Athenian's dancing their troubles away 7 nights a week.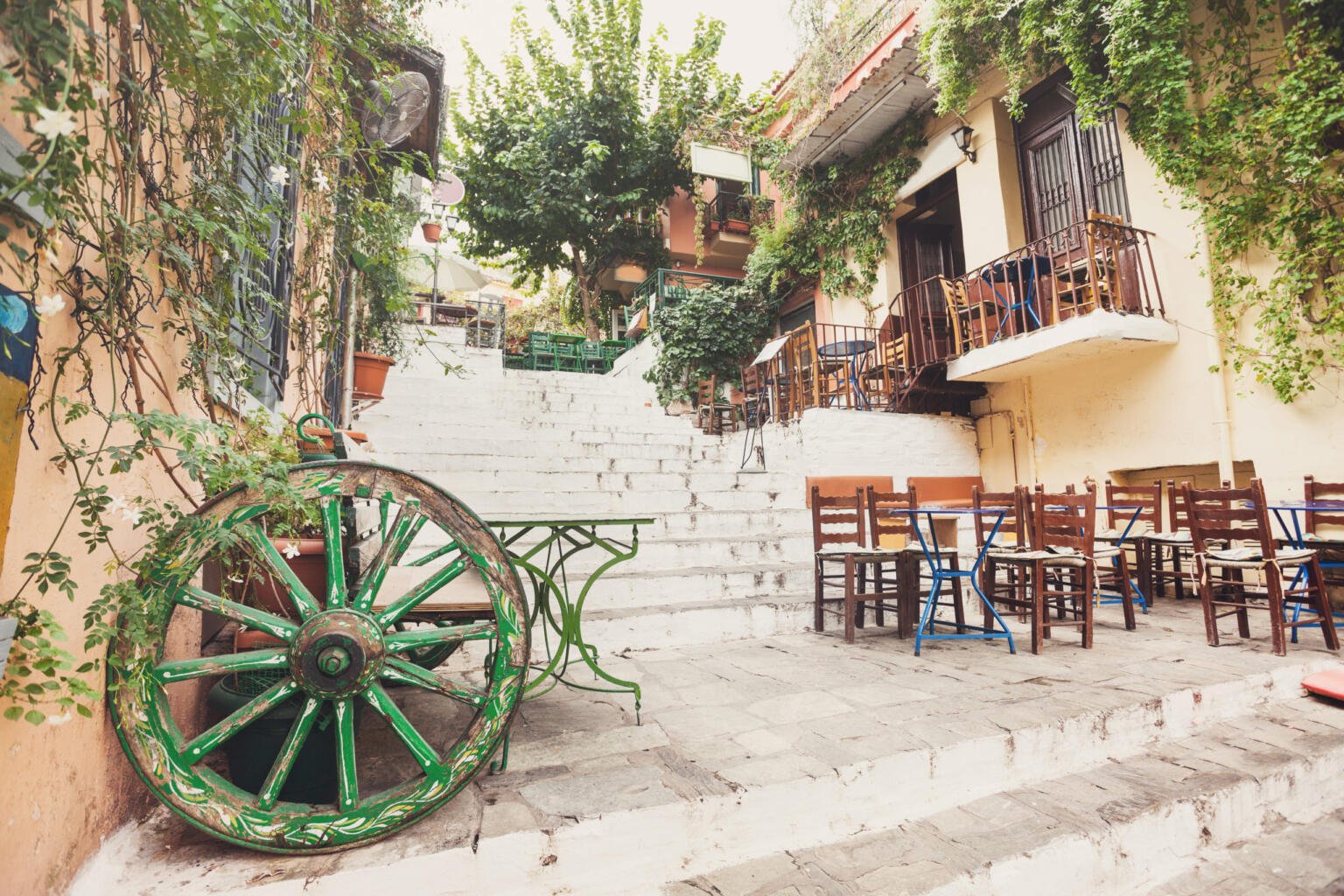 Nightlife in Athens has something for everybody. There are Greek Taverna's where you can wash down a moussaka with a bottle of Grecian wine, an endless array of Shisha joints playing Arabic flavoured RnB, and I even joined in with local girls Zorba dancing on the streets (literally stopping traffic). Athens is one of those cities where you go out for one drink, and get back at 2pm the next afternoon with a banging head and lovebites on your neck.
Where To Go
My personal favourite bar is Barrett. It's set on two levels and the upstairs has a Twin Peaks style black and white floor. The weekends are jiving with Athen's cool crowd dancing to indie and electro.
Note that most blogs would tell you that the best parties in Greece or over at pricey-hypy Mykonos but Athens is backpacker gold.
Manchester
Rainy Manchester is England's second city (Birmingam who?) as well as it's Northern Powerhouse. Culturally, Manchester seriously punches hosting 2 world class football clubs, spawning loads of great writers, and churning out it's own who's who of British music.
Whilst London would have been the obvious choice for best party city in Europe, my personal preference for a British night out is Manchester. What Manchester does really well right now is top notch contemporary British pubs and an endless number of live bands playing every night of the week.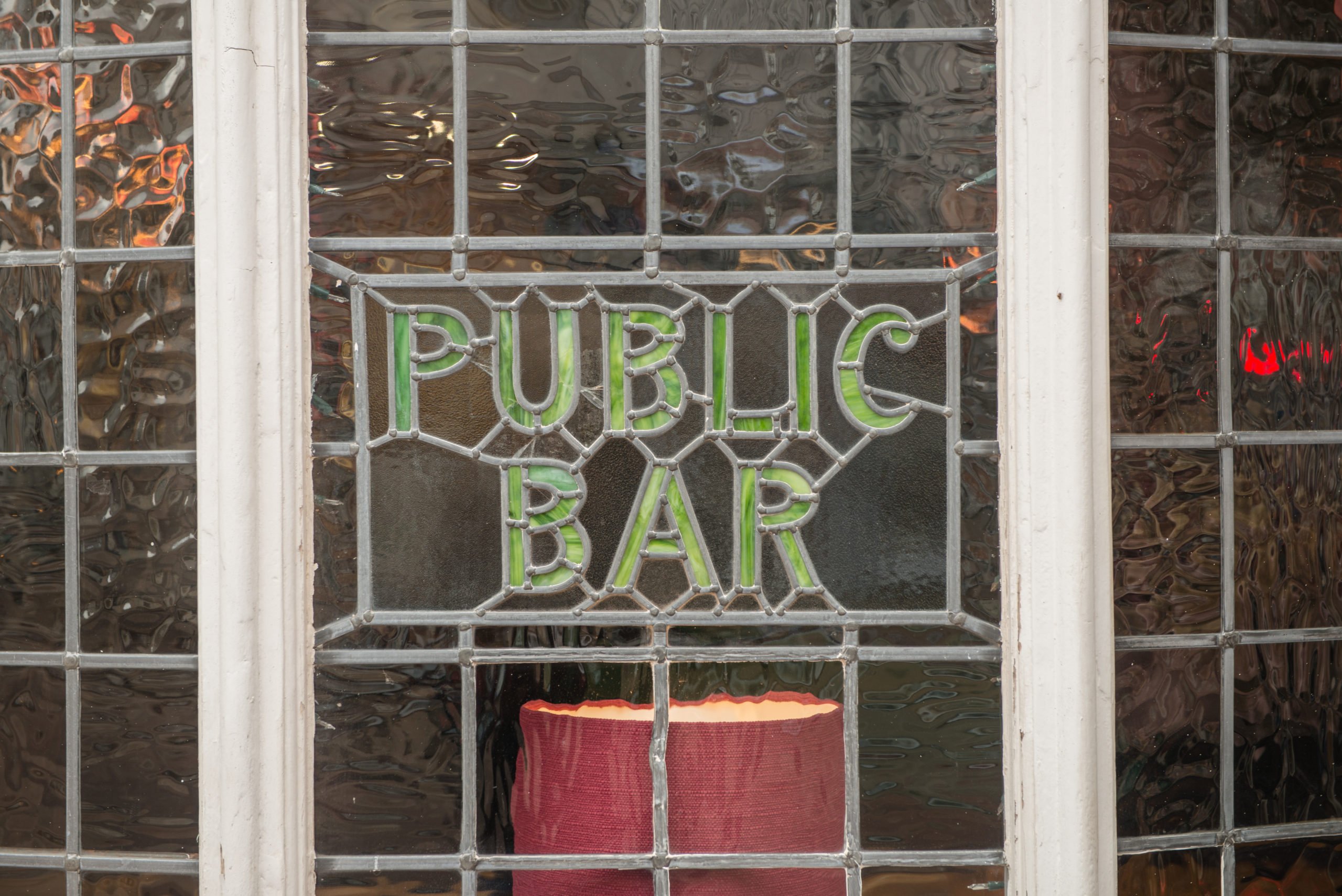 The downsides are that Manchester is getting a bit too pricey for my liking and it can sometimes feel a bit obsessed with its own (impressive) musical past. Oh and hostels are a mixed bag too so get a Manchester airbnb.
Where To Go
The hipster area of Manchester is the Northern Quarter and The Castle, Trof and Night and Day are all fantastic places for a few pints. Deansgate is more mainstream and you can find some reasonably priced, chain type boozers here. My personal top pick for Manchester is The Temple; a tiny, underground pub which feels like a 70's New York dive bar.
In terms of a club scene, Manchester is sadly not the force it once was. In fact its in the trough. However, The White Hotel (it's actually a garage, not a hotel) in Salford stages some truly epic club nights – check in advance of your trip to see what is going on.
Kiev
The Ukranian capital of Kiev is yet another one of Eastern Europe's often overlooked cities packing in yet more of the Soviet concrete megaliths you were always dreaming of and offering an accessible little taste of Russia.
Kiev is great for both backpacking Ukraine adventures, for staging day trips to Chernobyl and also especially great for some genuinely exciting and raucous nightlife.
Now, in my personal opinion the bars in Kiev are neither here nor there. Instead, Kiev makes this list purely on the basis of it's epic, underground illegal rave scene. Following the latest revolution and outbreak of war with Russia in 2014 (yes Ukraine is technically at war but for now, Kiev is perfectly safe) the cities young and daring began throwing huge unlicensed parties in factories and warehouses.
Recalling the UK scene of the late 80's, and early Berlin-Techno, the Kiev rave scene offers a rare taste of true dance culture and is setting the new gold standard in DJ and Electronic circles.
It is by far one of the most underrated cities to visit in Europe, and a damn good one if you wanna rave.
Where To Go
The most famous of the illegal raves is Cxema (Schema) is now semi-regulated and not as lawless as it once was but it's still a great party. Besides, if you keep your eye to the ground and make the right friends, you will still be able to find the real thing (note that the risk of a Police raid is very real though!). Some Kiev hostels are also now fixing up travellers with good intel.
Note that in summer a lot of the action moves to the Black Sea city of Odessa – expect higher prices and seriously beautiful women.
Amsterdam
Long established as Europe's mecca for legal & taxable decadence, you probably won't be surprised to find the Netherlands' 2nd city on this list of Europe's best nightlife.
Whilst Amsterdam is very pleasant by day (the canals, the Van Gogh's and the tulips) it really comes to life 'after hours'.
As night falls, the notorious red light district springs to life. The headline draw is the erm draw, and Amsterdam's legal cannabis cafes are attractions in their own right even if you are not generally a smoker or toker. The array of different cannabis strains on offer is astounding but don't forget to at least consider seeking out a legal source of magic mushrooms for a truly enlightening experience.
The bars are also good fun and you can generally find a Jupiler beer for 2 euro. Of course, Amsterdam is also a hub for clubbing and boasts a very impressive Trance scene.
Whilst beer in Amsterdam is reasonably priced in many pubs, the clubs can get very expensive. In fact, Amsterdam is one of those cities that does tend to blow a hole in many a travellers budget so be careful – Amsterdam on a budget is NOT easy.
Where To Go
The red light district is famous for its hookers, but there is so much more going on here and it's a great part of Amsterdam to stay in. The pubs and bars are a mix of the divy, the backpackery and the chic and there are some decent smoking cafes on the periphery. Belushi's and Buckowski's are great bars and to smoke, head to Paradox or Abraxys.
Travel with peace of mind. Travel WITH a security belt.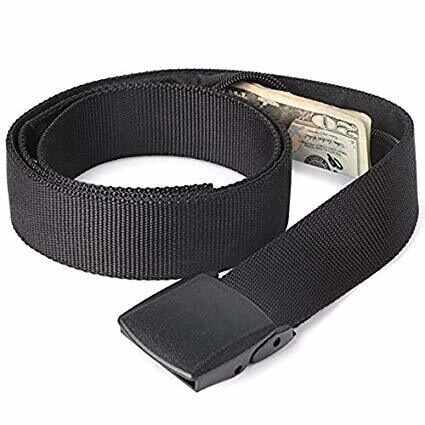 Get your cash stashed with this awesome Pacsafe money belt. It will keep your valuables safe no matter where you go.
It looks exactly like a normal belt except for a SECRET interior pocket perfectly designed to hide a wad of cash or a passport copy. Never get caught with your pants down again! (Unless you want to.)
Hide Yo' Money!
Ibiza
As if the Spanish mainland wasn't already a raucous enough place to party, the Spanish Balearic island of Ibiza sends hedonism into the stratosphere.
Ibiza emerged as a mecca for good times in the late 80's and the clubs of San Antonio were real incubators of the fledgling acid house and later trance scenes. Throughout the 90's, Ibiza became the summer antidote to Goa, offering mind altering drugs and mind blowing music. Some of the legendary sets by vintage DJ's like Paul Oakenfold and Sasha still sound fresh.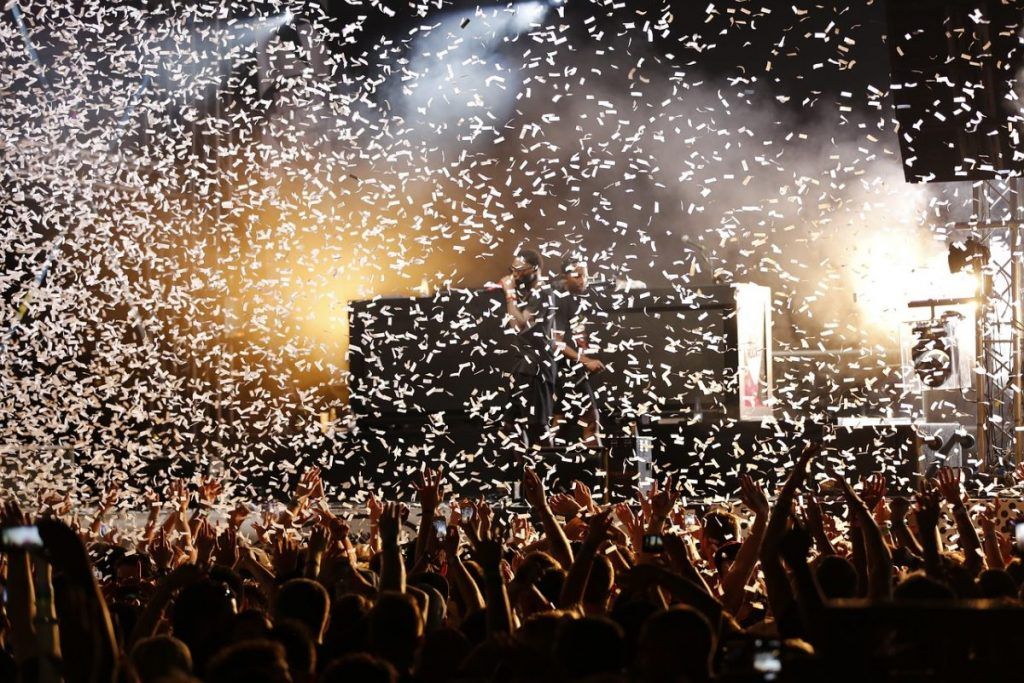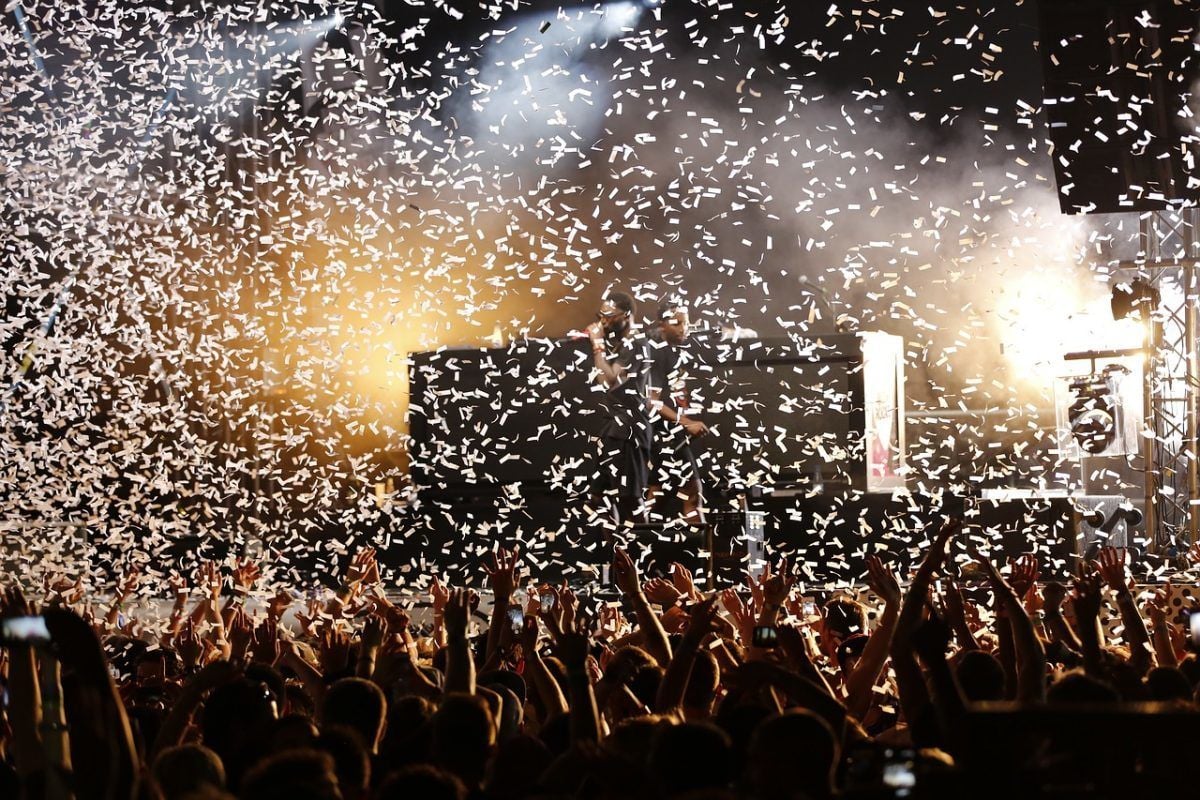 Sadly, Ibiza has become another victim of its own hype and the results are overly sanitized clubs charging eye watering prices. The music has also gone south and these days the cutting edge trance & house has given way to tacky EDM. Accommodation can also be crippling so book your Ibiza hostel ahead of time to lock in a deal.
Still, there is something magical about sunsets at Cafe Del Mar and if you ever fancied copping off with a drunk Brit (or fighting with a drunk Brit), then you can come and do it here.
Where To Go
I can't in good faith recommend any of the super clubs. The iconic Cafe Del Mar does great sundowners but other than that, keep your eye to the ground and try to seek at something a bit off the beaten path. If you rent out an Airbnb in Ibiza, try to find one that permits parties.
Galway
The Emerald Isle is perhaps best known for it's wonderful lively pubs. It is a true stereotype that the Irish do love a drink and the home of Guinness still holds the pub dear. Dublin is Ireland's capital and is where most visitors go. Whist Dublin offers the opportunity to tour the Guinness brewery and visit James Joyce's old haunts, it doesn't really give you the Ireland of your dreams.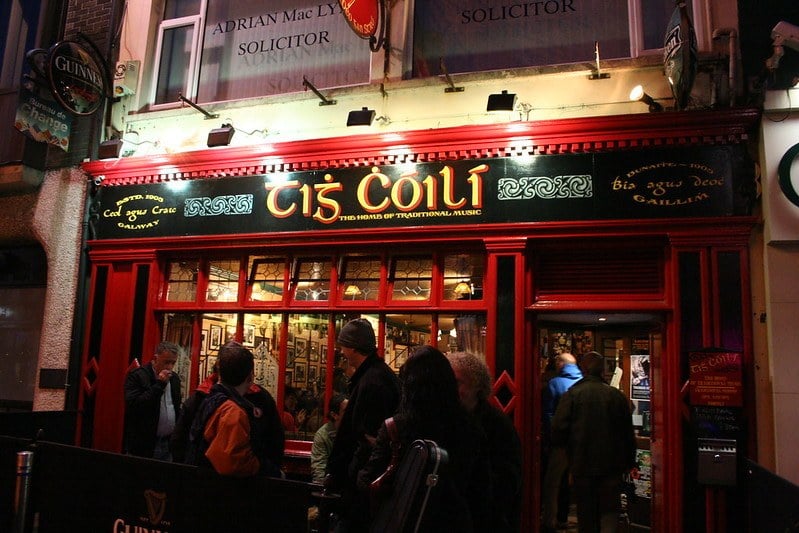 The seaside town of Galway however, is classic Ireland. The cobbled and narrow streets of Galway are lined with loads of top class pubs. And the pubs themselves are things of magnificence, some of them are labyrinthine with a seemingly endless array of oak panelled rooms.
Also whether teeming with tipsy locals or packed with weekenders, the vibe is inclusive. Whether jiving to the strain of fiddle-folk music or bopping to modern pop music, the Irish do live a song and a jig. Note that Irleland is sadly, a good bit more expensive than it ought to be and considerably more pricey than the UK.
Where To Go
To be honest, you can't go much wrong in Galway so I won't give you any recs (plus it's a few years since I've been). Simply follow the craic (the good vibes) and try to sample as many of the pubs as you can. Note that pubs with Irish-Gaelic names generally host live traditional music.
Do You Need Travel Insurance?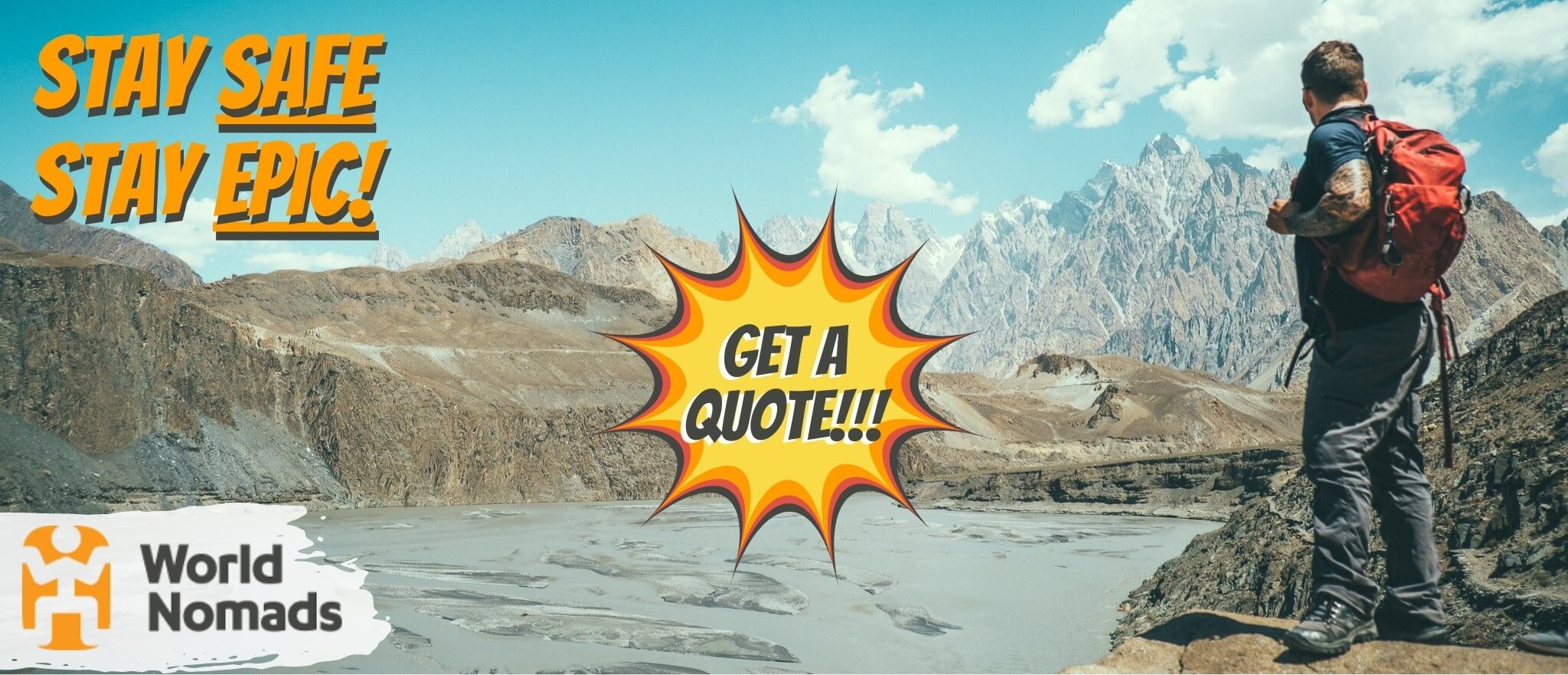 World Nomads' mission is to support and encourage travellers to explore their boundaries. They offer simple & flexible travel insurance, and safety advice to help you travel confidently.
They've been doing it since 2002 – protecting, connecting, and inspiring independent travellers just like you.
Get a quote below or read our in-depth review!
Brussels
The capital of the EU, Brussels has a semi justified reputation for being a bit bureaucratic and boring. Indeed, it does not have the old world "it feels like a dream but I know I'm awake" air that cousin Brugge has and it can feel a bit "meh" at first glance.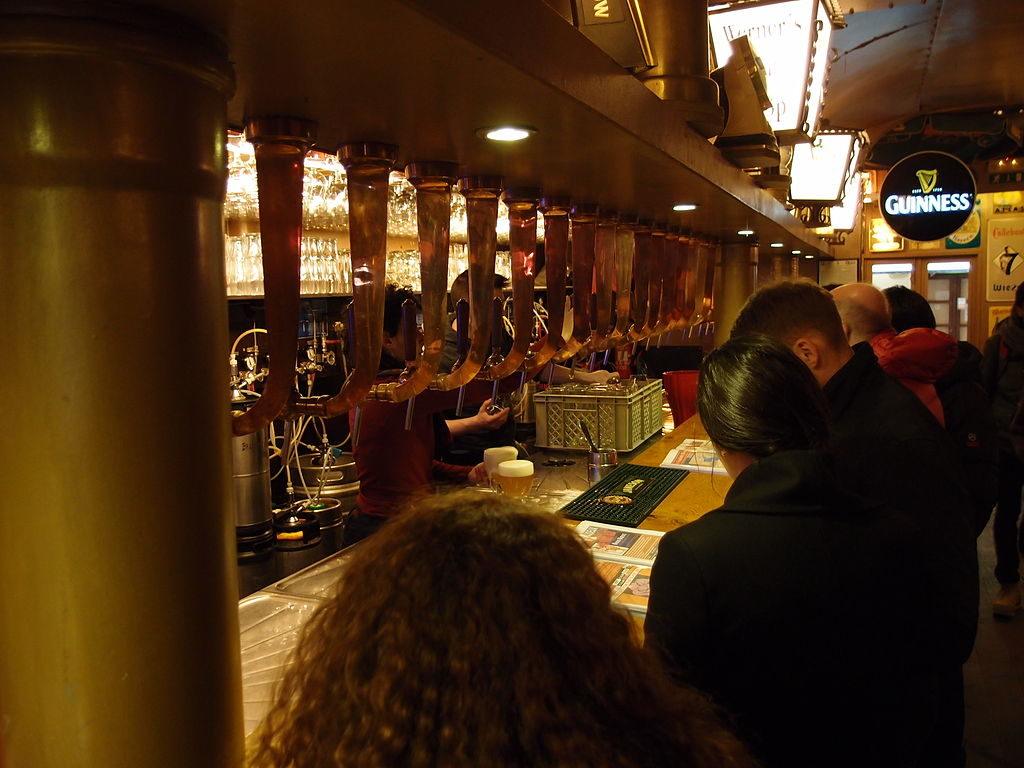 However, there is more to it than meets the eye. Brussels actually boasts some beautiful city squares which are just hopping in summer with outdoor drinkers, it owns a proper thriving, world class techno scene, and brews some of the best beer in the world.
Where To Go
First up, the Delirium Cafe is one of my favorite pubs on earth. It is the site of the former Delirium Brewery and now acts as the brands flagship pub. In case you don't know, Delirium is seriously strong Belgian beer and it is quite common to witness tourists underestimating its strength and naively ordering pitches full of the stuff. The downstairs section has the world's largest collection of bottled beers. It is a definite Brussels itinerary stop.
If you are seeking a club experience, then Fuse attracts some of house and Techno's biggest names. I also suggest checking the Brussels Resident Advisor page to see if the Queens of Acid, Amelie Lens or Charlotte De Witte are doing a hometown show. Do it all for cheap by staying in a hip Brussels hostel.
Berlin
Last but not least, we come to Germany's once divided capital city. Berlin has seen it all, from Nazi tyranny to Soviet bombardment to David Hasselhoff singlehandley tearing down the wall.
I was initially actually going to leave Berlin of this list on the grounds it is so well established and simply does not need the extra push – but then that would honestly leave this nightlife in Europe list incomplete.
Berlin is primarily renowned as the world centre for Techno and all fans of the genre make at least one pilgrimage here in their lives. The famous Berghain Club is notoriously hard to get into and each night, the vast majority of clubbers are turned away for not "looking right". If you do get inside, expect industrial, brutal Techno beats soundtracking a Hireymus Bosch triptych – the club is very liberal and it is not unheard of to witness full blown orgies taking place.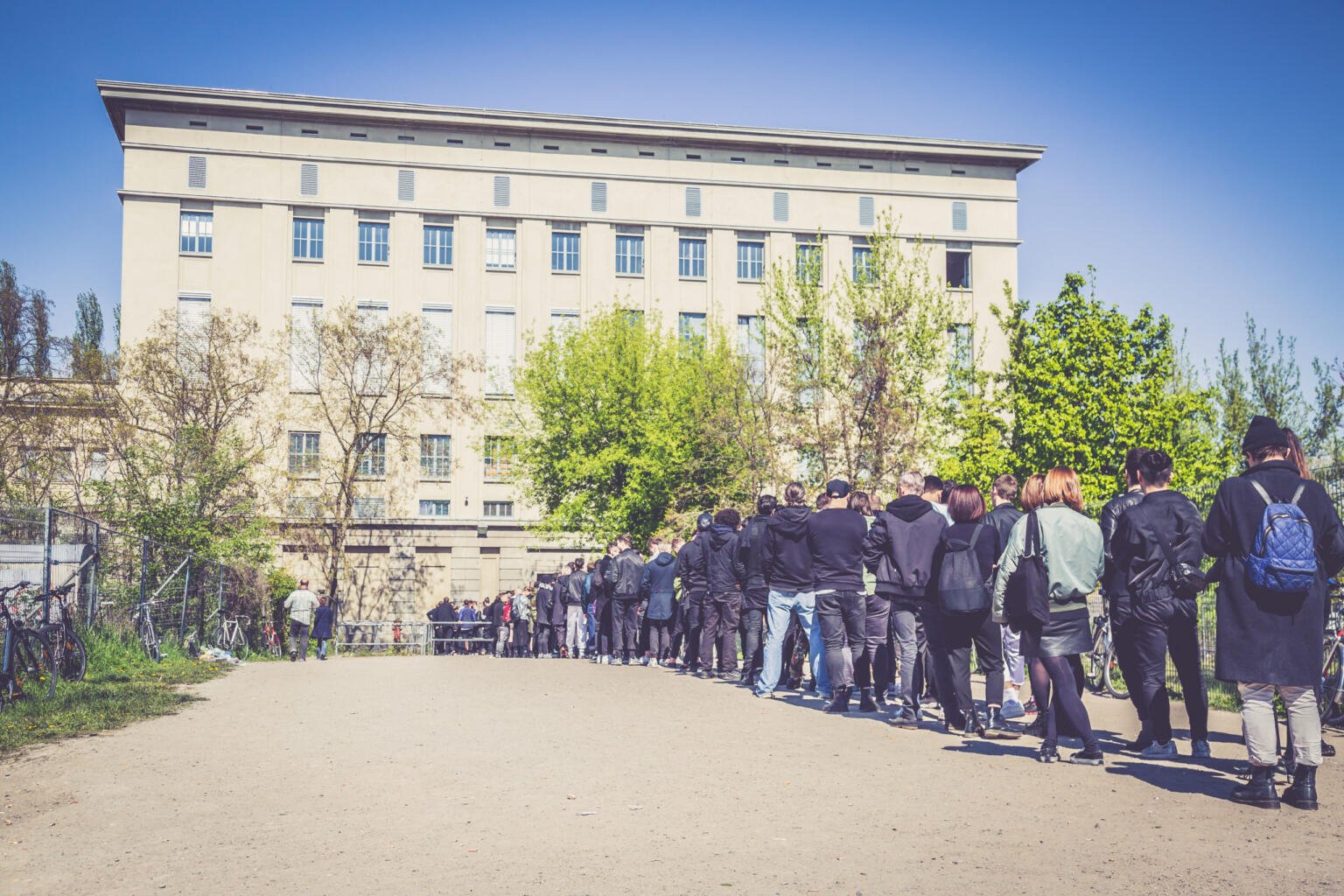 Outside of the Techno scene, there are also some equally liberal LGBT and swingers clubs which are really not going to be for everybody.
Alas, there are also plenty of good old dive bars where you can order giant stines of German lager if all that Techno-debauchery gets a bit much for you.
Another great thing about Berlin nightlife is that drinking in the streets and parks is perfectly legal (and normal) so summer nights out in the open can be both cheap and awesome.
Where To Go
The most famous club (maybe in the world) is Berghain – it is the thing to do in Berlin. It is open pretty much 24/7 – your best option to gain admittance is to go at a quieter time like Thursday afternoon or Sunday morning. Wear black, but be ready to be turned away for simply not being cool enough to go inside, so do have a plan B.
If you are after indie bars, check out Green Door and and the David Lynch flavoured Madame Claude.
Final Thoughts on Party Cities in Europe
Well that's enough for today. I could quite easily pick 10 more awesome European party cities and I am sure some of you will have your own personal favourites that I missed.
Oh and whether you're in the mood for dancing all night in Ibiza, or having a few in Manchester, remember to party responsibly.
---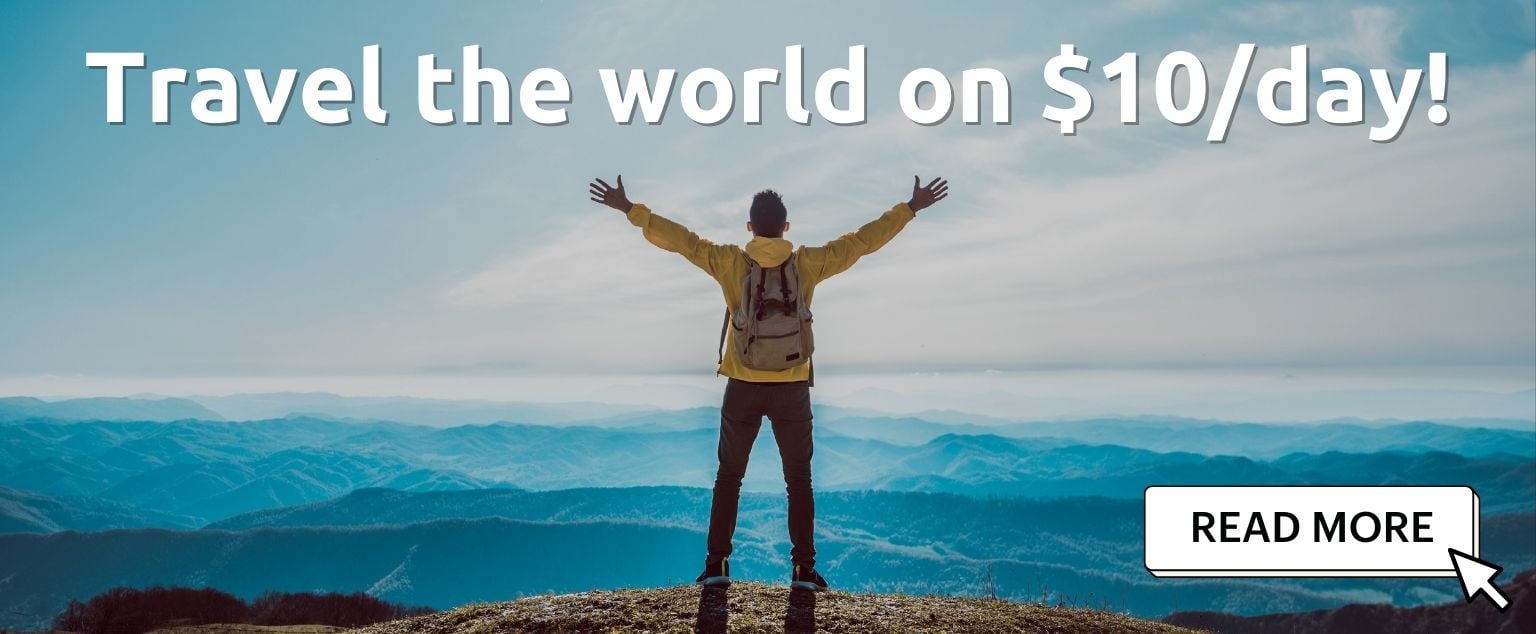 And for transparency's sake, please know that some of the links in our content are affiliate links. That means that if you book your accommodation, buy your gear, or sort your insurance through our link, we earn a small commission (at no extra cost to you). That said, we only link to the gear we trust and never recommend services we don't believe are up to scratch. Again, thank you!