Once the beating heart of the powerful ancient Greek civilization, the city of Athens remains the center and capital of Modern Greece.
Backpacking Athens means you will be walking the same steps that some the world's most famous writers, thinkers, and artists walked. You'll stand amongst the birthplace of democracy, theater, and Western civilization itself. I mean, no big deal right?
Since 5th-century BC, the hilltop Acropolis and citadel, ancient temples, and monumental buildings have represented Greece's culture and rich history.
Despite Greece's economic crisis and troubles over the recent years, the capital has blossomed into a popular destination because of its history, people, and cosmopolitan scene. Still, I think many tourists miss the best parts of Athens in a rush to get to the Greek Islands.
What makes Athens truly special is the marriage of past and present as both a modern metropolis and ancient open-air museum.
Sure, parts of Athens might be rough around the edges, and you may have been told to move on to the islands quickly, but I actually think this is a fascinating city, not just for architecture and history buffs, but for anyone who wants to delve into Greek culture, nightlife, and food scene, on an affordable budget.
In this Athens travel guide, I'll discuss the highlights and top things to do in Athens, as well as hidden gems. I will also cover Athens' costs, budget hacks, itinerary advice, how to get around, and a lot more.
Athens history, architecture, and archeology drives tourists to its gates in droves. This city has grand antiquities, art, and historical sites, but do not forget to indulge in its modern cultural attractions, food, and nightlife scene too.
This city is a backpacker's paradise, with a little bit for everyone. Plus, it doesn't hurt that you're on the coast and a stone's throw away from the Saronic Gulf Islands if you need to escape to the sea for a day.
I encourage you to get to Athens and wander around its streets, pop into cafés and bars, talk to the wonderful and friendly locals, and just enjoy life as the Greeks do.
One of my favorite parts about backpacking Athens and Greece are the people. Despite the country's economic troubles, Greeks will still take the shirt off their backs to help their neighbors, friends, and strangers alike.
Read on for everything you need to know about backpacking Athens.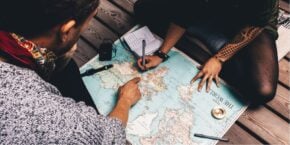 Heading Off-Grid? • Download This Guide as a PDF!
Sign up to The Broke Backpacker's EXCLUSIVE VIP AREA below and download our top backpacking guides as PDFs – go offline with peace of mind!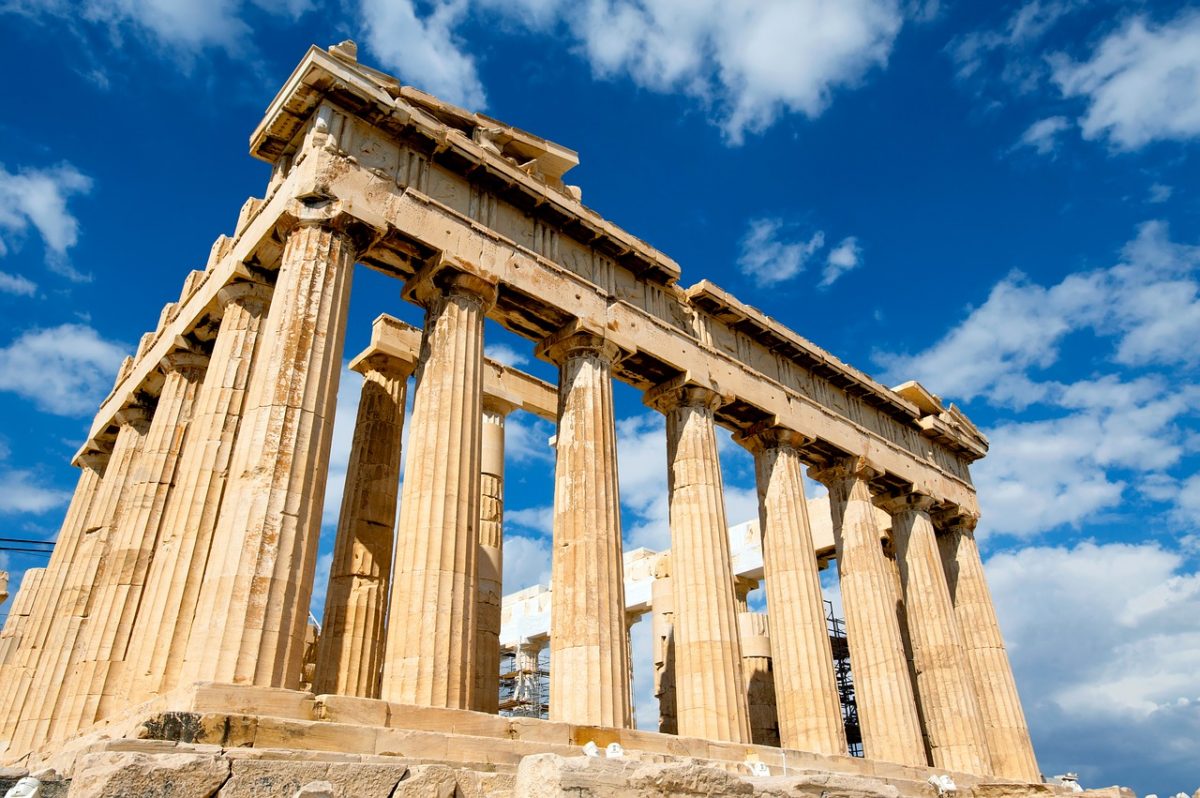 As far as European capitals go, Athens is quite affordable. Food and drinks are reasonable, accommodation is of good value, and getting around is easy enough.
Going into museums and Athen's top attractions will cost you a pretty penny, but some of these sites are a must do. You can't miss the Acropolis or Parthenon, right?
The average daily budget for Athens will be about $40-$55 per day. This will get you a dorm bed, grocery money, a bit of Greek wine, a meal out once and a while, and extra spending money for activities. With the right spending habits, the cost of travel in Athens can definitely be less, but having $50 a day will ensure you get to experience the best of Athens.
Accommodation is notably inexpensive in Athens; hostel dorm beds will cost around $15 a night. You can do less, but $15-20 will get you a bed in a highly rated and central hostel.
Even Athens AirBnBs are affordable for shoestring backpackers, especially those traveling in a group. In fact, if you are traveling in Athens as a group, renting an apartment or local pension – pensions are pretty common in Greece – is the cheapest way to go.
As always, cook at home to save money, and scour the cheap eats and gyro stands. You can order really great Greek food – fried halloumi cheese, meatball moussaka, Greek salads with fresh tomatoes, and much more – for great prices in the city.
Athens isn't the cheapest place to eat in Greece, but it's actually more affordable than Greece's famous islands.
The greatest expense in Athens will be the organized activities and entrance fees e.g. the Acropolis and museums. Pick and choose which activities you must do to save money, though I really do suggest setting aside money to visit the Acropolis, Archeology Museum, and a day tour to Delphi or the Zeus Temple.
Below is a breakdown of the average costs of travel in Athens.
Athens Daily Budget Breakdown
Hostel Bed: $15+
Basic room for two: $40
AirBnB/temp apartment: $50
Average cost of public transport: $2
City-Airport transfer: $7
Acropolis Entrance Fee: $25
Drink at a bar: $4+
Greek Coffee: $3
Gyro: $5+
Archaeology Museum Entrance Fee: $10
Carafe of Local Wine at Sit Down: $5+
Dinner for two with local wine: $35+
Athens Budget Backpacking Tips
There are plenty of ways to save cash while backpacking in Athens! With the proper spending habits, Athens can be really affordable; just follow the tips in this travel guide for Athens!
Below is a list of tips for backpacking in Athens on a budget. Follow these words of advice and you'll find that your dollar goes much further.
Visit Athens in the Off-Season: Greece's prices inflate to triple the cost in the summer. Avoid July/August, and visit Athens in the offseason instead. This is the number 1 way to save money in Greece.
Walk: The best way to see the city and save money at the same time is to walk. Avoid private transportation when possible.
Cook at home as often as possible: One of the most proven ways to save money is to buy your own groceries and snacks.
Eat Gyros: This is the equivalent of fast food in Greece, but it's way, way better.
Do free shit: There are a ton of attractions in Greece that don't charge you any sort of entrance fee! Picnic in the park, walk around the street markets, take in views of the Acropolis. There is so much to do in Athens for free.
Visit the sites for free: From Nov 1st – Mar 31st, all major sites in the city are free on Sundays.
Why You Should Travel to Athens with a Water Bottle
Plastic washes up on even the most pristine beaches… so do your part and keep the Big Blue beautiful
You aren't going to save the world overnight, but you might as well be part of the solution and not the problem. When you travel to some of the world's most remote places, you come to realise the full extent of the plastic problem. And I hope you become more inspired to continue being a responsible traveller.
Plus, now you won't be buying overpriced bottles of water from the supermarkets either! Travel with a filtered water bottle instead and never waste a cent nor a turtle's life again.
Save $$$ • Save the Planet • Save Your Stomach!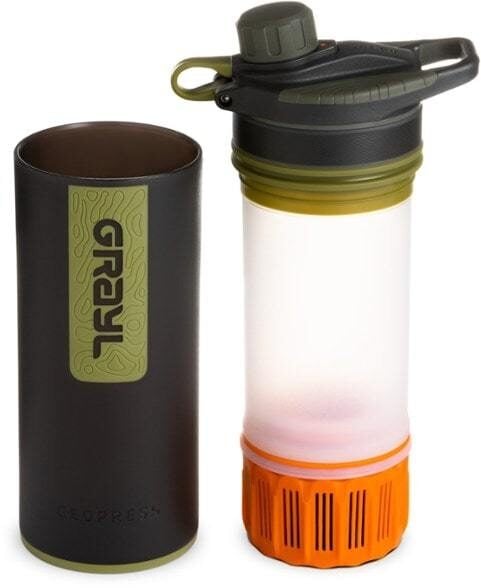 Drink water from ANYWHERE. The Grayl Geopress is the market's leading filtered water bottle protecting your tum from all the waterborne nasties. PLUS, you save money and the environment!
Single-use plastic bottles are a MASSIVE threat to marine life. Be a part of the solution and travel with a filter water bottle.
We've tested the Geopress rigorously from the icy heights of Pakistan to the tropical jungles of Cuba, and the results are in: it WORKS. Buy a Geopress: it's the last water bottle you'll ever buy.
Buy a Geopress!
Read the Review
IN A RUSH? THIS IS OUR FAVORITE HOSTEL IN ATHENS!
There are plenty of options for where to stay in Athens… Hostels can be quite affordable, as low as 10 Euro if you stay out of Plaka and the center.
Airbnb and Booking have really good deals on apartments, pensions, and studios throughout Athens and the whole of Greece. I highly recommend using these sites if you are traveling as a couple or group.
To save the most money, you can reach out to potential hosts via Couchsurfing. Greeks are extremely hospitable, so you should feel right at home! Be sure to follow all the usual courtesies and rules of staying with a stranger.
When choosing where to stay in Athens, you should consider three things: 1) Location, 2) Price and 3) Amenities.
Athens is a fairly large city and public transportation isn't always convenient, so best to base yourself near your interests. If you're planning on taking any of the Athens day trips then be sure to base yourself near good transport links.
If you are on a budget, look for hostels/hotels that offer free breakfast, towels, drinks, etc.
Below, you'll find a brief breakdown of the top three hostels in Athens. Check out our post on Athen's best neighborhoods too.
Want to find the absolute best places to stay in Greece? Be sure to check out this awesome post on the best hostels in Greece.
Our pick for the best hostel in Athens is Acropolis View Dream. This hostel is great because of its host, George, who upholds an extremely high standard of service, and his staff always goes above and beyond to help guests.
If you stay at this hostel, you can be sure that you will have a wonderful stay in Athens. As for its features, this hostel provides late night check-out, laundry facilities, a fully-equipped kitchen, and free Wifi throughout the building.
Best Hostel for Solo Travelers in Athens – Athens Backpackers
Athens Backpackers is an excellent choice if you are a solo traveler or want to socialize with other travelers. The vibe here is just awesome, thanks to the rooftop bar with a nightly happy hour and free shots!
I stayed here last time I went backpacking in Athens, and really enjoyed capping off the day at the bar.
You are also in the middle of all of Athens top attractions, like the Temple of Olympian Zeus and the Acropolis. The hostel also offers free breakfast!
Best Hostel for Digital Nomads in Athens – BedBox
Do you need to stay connected as a digital nomad in Greece? We highly suggest the hostel, BedBox. They feature an onsite bar and cafe with free Wifi throughout the building so you can connect or work from anywhere. They also have individual plugs at each bed.
Honestly, even if you want to unplug, this is a great hostel. It's stylish and clean while still laidback and homey. Use the bar and cafe to meet other travelers and explore Athens!
The clean, minimalist style of this beautiful apartment is second to none! While you'll feel like you've been magically transported to an IKEA catalog, that's only the beginning.
It sleeps up to three (with a double bed and a sofa bed), making it a total bargain for such a central part of town.
Below I have compiled a list of the top 10 things to do in Athens. If you have a few days to visit Athens, make sure not to miss any of these things!
1. Visit the Acropolis
The Acropolis of Athens is an ancient citadel on a rocky outcrop above Athens. It is one of the most important ancient landmarks of Western civilization. In fact, I was told that no modern building in Athens is permitted to be taller than the Acropolis because of its significance to the Greeks and Western Civilization.
The remains of the Acropolis contains several ancient buildings, the most famous being the Parthenon. The Acropolis is definitely magnificent, but it's no fun to sightsee with thousands of other people under the beating sun – there is no shade. I highly suggest getting there early to beat the crowds!
Another fun way to see the Acropolis is to walk around the area at night when the ancient temples are lit up. The surrounding hilly area has some nice seating areas.
2. Visit the Parthenon
Athen's most historic site, the Pantheon, is a temple to Athena built in the mid-5th BCE. It is made entirely of marble and considered to be the crown that sits on top of the Acropolis. It goes without saying, that a visit to the Acropolis centers around visiting the Parthenon.
Now, as I said before, try to get to the Parthenon extremely early; beat the large groups. If you can't, consider visiting in the late afternoon when it's not as hot.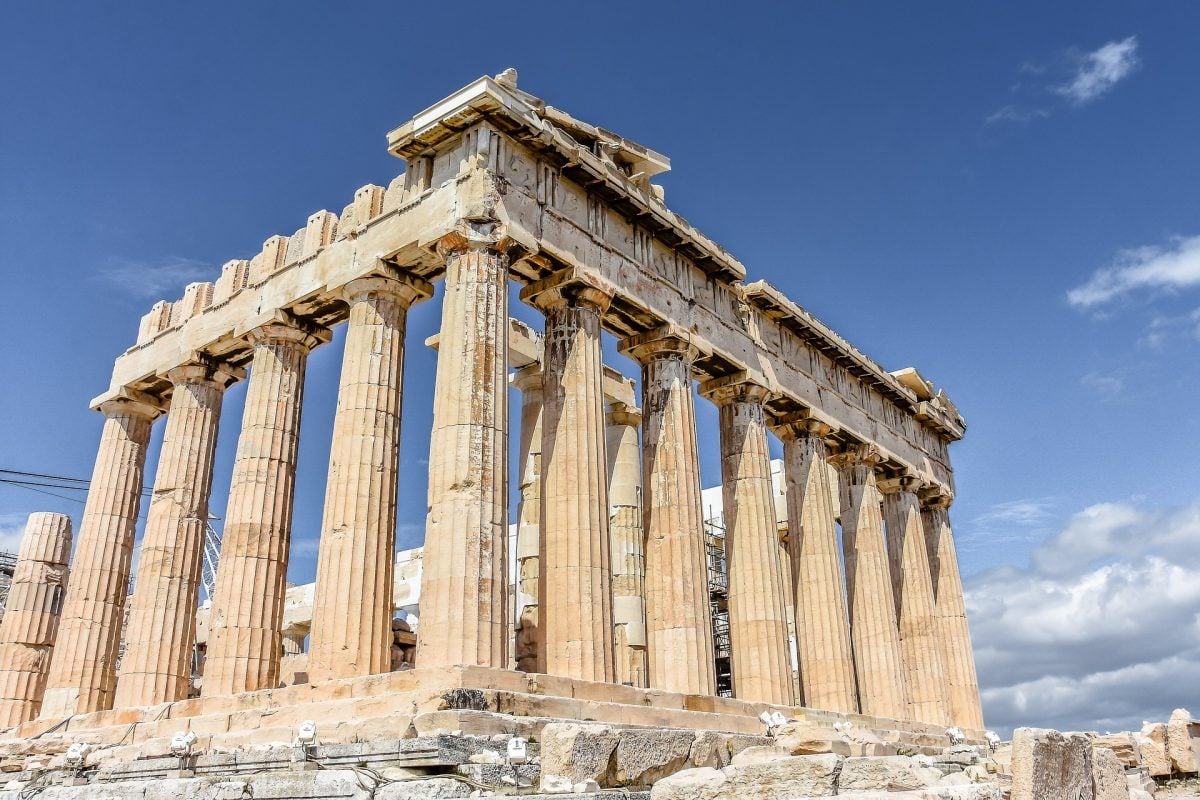 3. Head to Hydra
Craving an escape from the bustling city? Want to visit a Greek Island, but simply do not have the time to head out to the Cyclades?
Well, lucky for you, Hydra is just 90 minutes by sea from Athens, which makes this a great weekend trip. Many Athenians head for Hydra and the rest of the Saronic Gulf Islands to escape the city heat.
Hydra will transport you back in time with its ban of motorized vehicles, crystal clear waters, and stunningly preserved medieval village.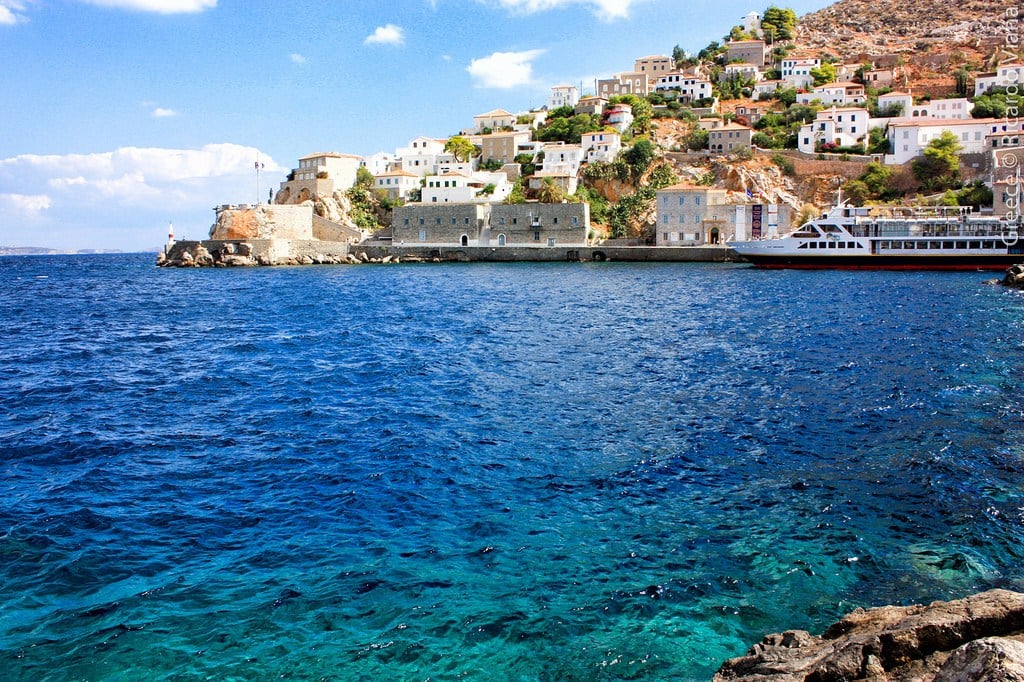 4. Wander around the National Archeological Museum of Athens
Athens' Archeological Museum has some of the best collections of ancient Greek sculpture, pottery, and jewelry. They even showcase a 2000-year-old computer found in a shipwreck!
The museum is open from 9am-4pm Tuesday-Sunday and 1pm-8pm on Mondays. Admission costs around 10 euro.
5. Take a Hike to the top of Lycabettus
The top of Lycabettus offers the best views in all of Athens. There's a 7 EUR funicular that can take you up or down, but that's no fun. Get some exercise and walk to the top of Lycabettus instead! The views are absolutely worth it.
The path starts at the end of Aristippou Street and is self-explanatory from there. I suggest getting to the top of the hill in time for sunset, and perhaps consider staying for nightfall too. I mean look at the photo below if you need any more convincing.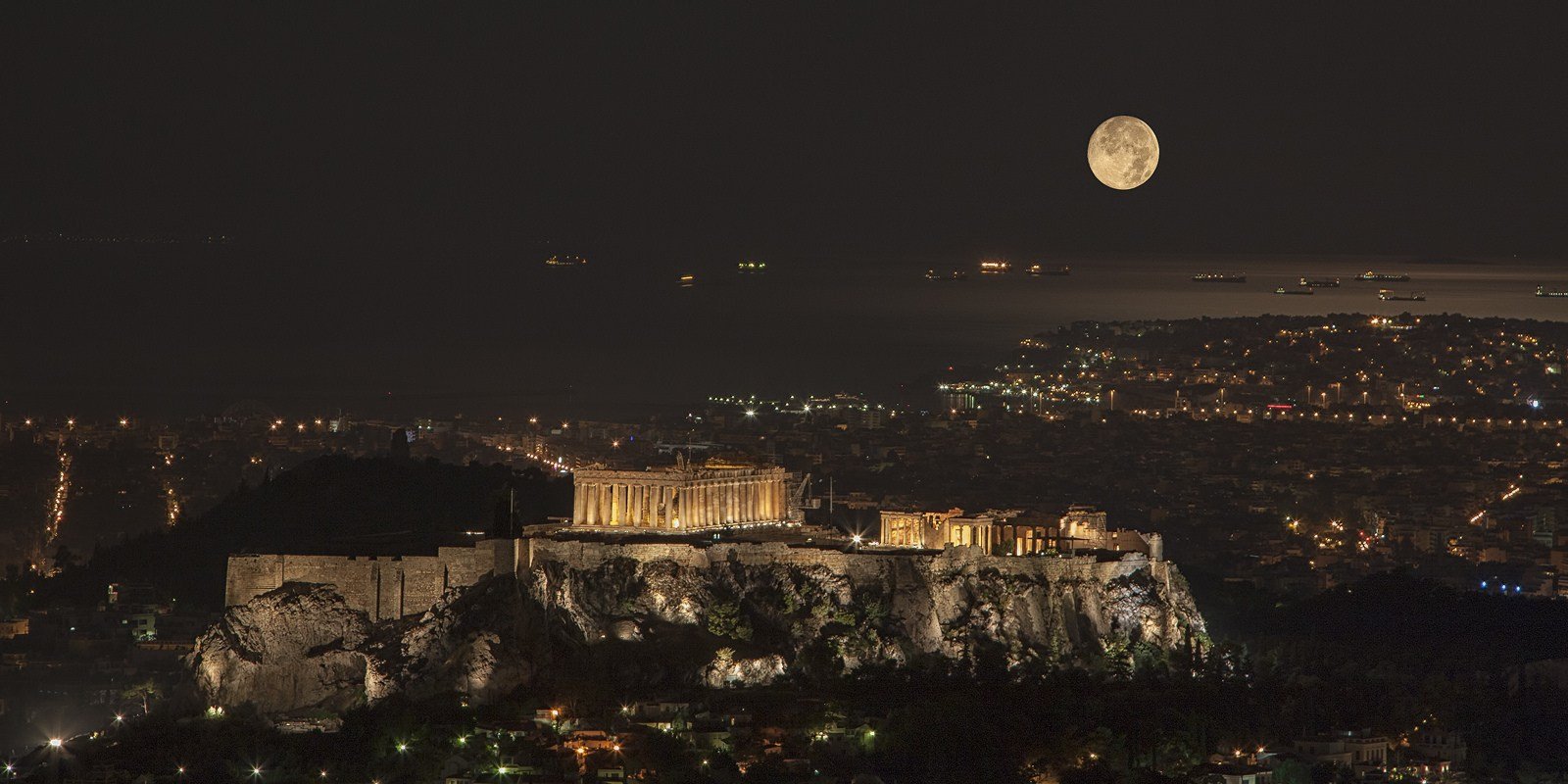 6. Experience the Hedonistic Nightlife in Athens
Athens is probably one of the best places to party in Europe. Athenians love to have a good time, and the party keeps going into the wee hours of the morning.
Whether you want to dance the night away at one of the infamous beach nightclubs of Greece, sip on local Ouzo at a local bar, hit a trendy brewery or cocktail lounge, or just drink Greek wine with some friends, there is something in Athens for you!
7. Picnic in Kifissias Park
Without a doubt, I always make a point to visit a city park when I am traveling. A picnic in the park is a great way to escape city crowds, people watch, and relax after a day of sightseeing. Bring your own Greek wine and local bread and chill in Kifissias Park.
8. Visit the Temple of Olympian Zeus after the Acropolis
This temple is free if you already have admission to the Acropolis, so stop by and check out this massive temple for Zeus. It took 700 years to construct!
9. Wander around Athens' Neighborhoods
I'll cover more on where to go in Athens in the 3-day itinerary below, but consider exploring a few of Athens' neighborhoods to get a feel for what this city has to offer.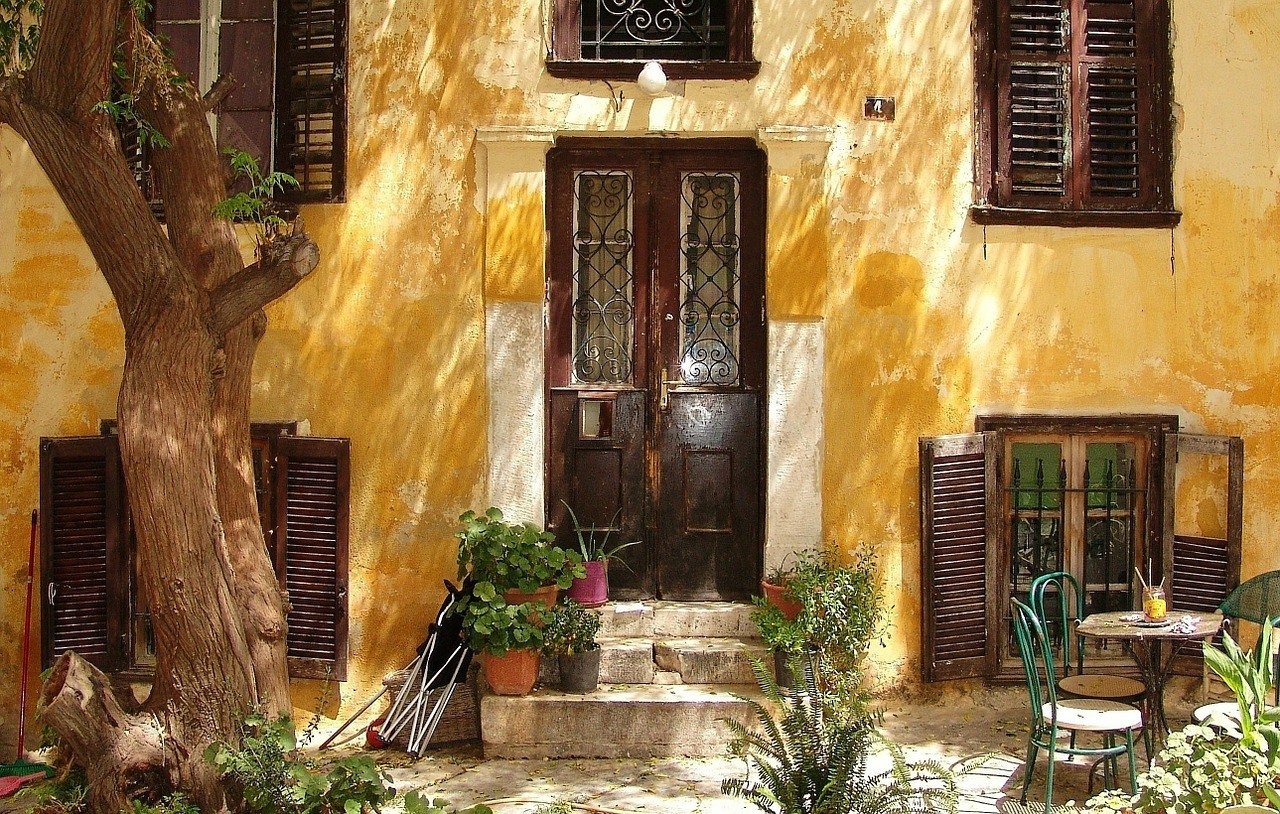 10. Take a day trip to the Temple of Poseidon
Not nearly as crowded as the Parthenon and temples in Athens, this makes for a great day trip and a wonderful temple to watch the sunset from. It's always nice to get out of the city and see other parts of a country. Consider this your chance!
Is This the Best Daypack EVER???
Looking for a little inspiration on what to do in Athens? Well, look no farther than my sample itinerary for spending 3 days in Athens!
Day 1 in Athens
Today is your first day in Athens, which we will start in the Plaka neighborhood. Wake up with the sun and get to the Acropolis before the crowds and heat do; trust me, you'll be happy you did. Then visit the Parthenon temple dedicated to the goddess Athena.
Since you're still here, use your Acropolis admission ticket to visit the Temple of Olympian Zeus too!
After a few hours of visiting the Acropolis, you should go grab a cup of Greek coffee – though FYI it's not quite like American or Italian coffee. If you're hungry, grab local Greek lunch on Adrianou Street and Kydathenon Street.
For the rest of the afternoon, I suggest exploring Plaka and the surrounding neighborhood. For sunset, hike up to Lycabettus Hill at the end of Aristippou Street, the highest point in the city for a sweeping 360-degree view. In the summertime, you can catch concerts here too.
Tonight we check out Athen's best nightlife. Maybe start the evening with a sunset drink on a rooftop. There are some awesome bars around Plaka, Monastiraki, and Psyri. Make sure to try the local Greek spirit, Ouzo.
I highly recommend checking out the bar Six D.O.G.s for something unique. This bar resembles a cool, secret garden, with hanging lights and wooden decor. The cocktails are just as unique as they are delicious.
Athenians stay out late, not just drinking, but sipping on coffee and eating desserts like Bougatsa, a staple snack that I ate almost every day. Cafes and streets are completely full on any given summer night until 2am and later.
If you're feeling like a midnight moonlit stroll, check out the Acropolis at night. It's pretty incredible! If you are visiting Athens in summer, you could stumble upon an outdoor event or concert.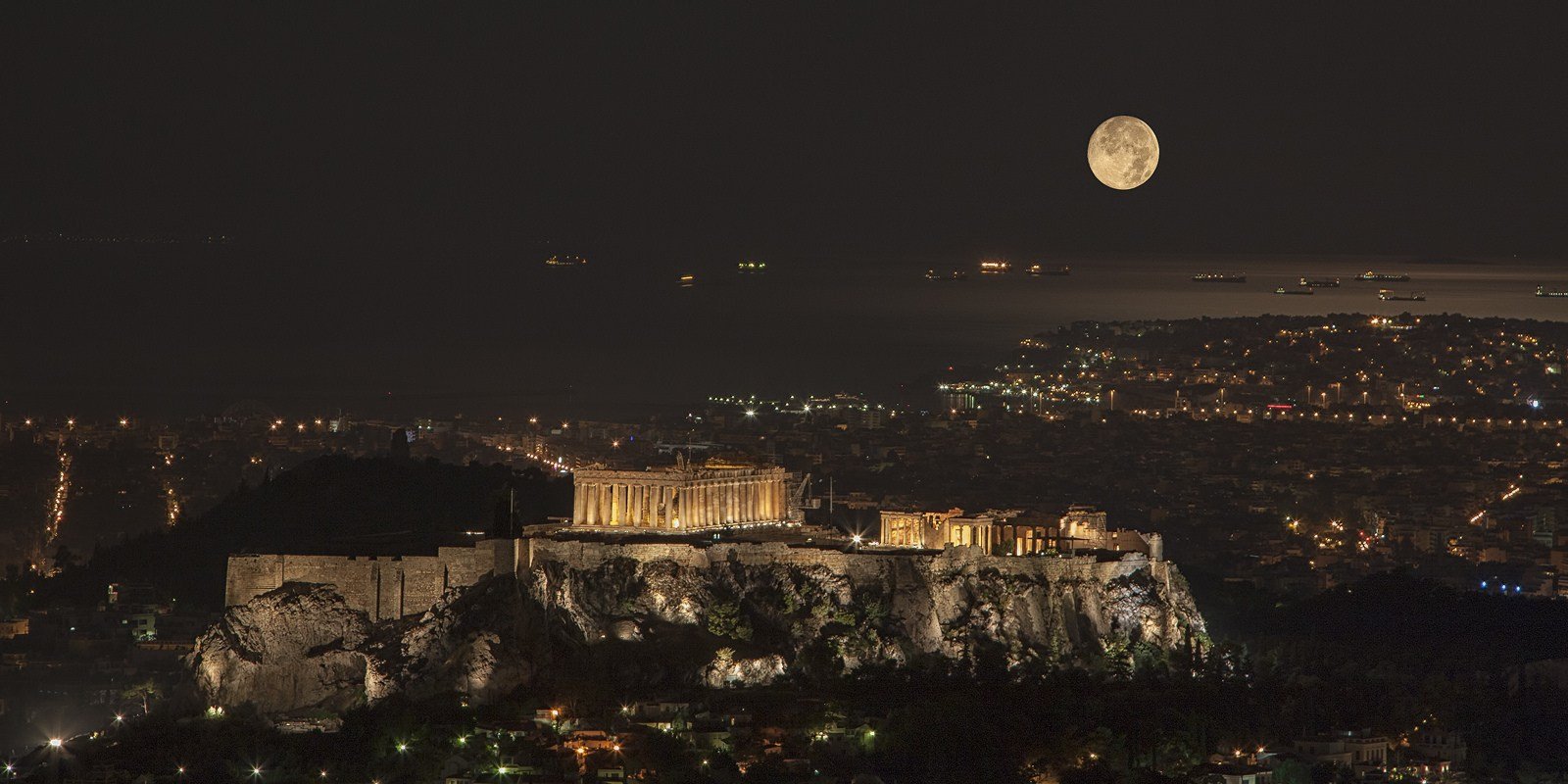 Day 2 in Athens
Today we are going to check out a completely different side of Athens. Head over to the hip and artsy neighborhood of Exarchia. With a history of political riots and anarchists, comes change and creativity; this is where all the cool people hang out, and where you'll find the best art and coffee bars.
With Greece's economic crisis, expect to see a lot of political art and controversy. If you have the time, I highly suggest taking a walking tour to learn more about its history and art.
This is also the neighborhood to explore and shop. Go vintage shopping or browse for records and second-hand books in the area's vast selection of stores.
Spend an afternoon escaping the heat in the air-conditioned National Archaeological Museum. Keep in mind it closes at 4 pm most days, except for Monday's when it closes at 8 pm.
If last night wasn't enough for you, feel free to go out for round two. If you want more of a club scene I have heard the beach club, Astir Beach is somewhat like what's going down in Mykonos. You may love this or hate this. It's located in the upscale district of Vougliameni.
Day 3 in Athens
Get up early because we are taking a day trip to the nearby island, Hydra.
Hydra is part of the Saronic Gulf Islands (also including Poros, Agistri, Aegina, and Spetses); they are the closest island group to Athens, and many Athenians visit these islands for a summer weekend escape.
If you have more than 3 days in Athens, I highly suggest staying the night on Hydra to soak up the vibes.
In 95 minutes you can be exploring Hydra and its medieval town; this island has a timeless feel because cars are not allowed here! It is the perfect escape from the hustle and bustle of Athens.
While catching the ferry in Piraeus, you can also book snorkeling/scuba trips with the local dive schools. PADI courses are also available and are usually quite affordable. Those interested in diving around Athens further should also look into visiting Nea Makri and Porto Rafti, both located on the other side of the city.
(If you don't feel like hopping on a boat and visiting an island, you should consider taking a 90-minute bus to the Temple of Poseidon for an afternoon and evening. This temple is much less crowded than Athen's temples.)
Off the Beaten Path in Athens
As Greece's capital, you'll have to get away from the selfie sticks at historical sites to get off the beaten path. (I mean, those should be illegal.)
A lot of tourists only stopover in Athens to see the most popular sites at the Acropolis, and continue on to the Greek Islands, so if you venture away from the top sites you can discover a new side of Athens. But there are in fact loads more places to visit in Athens.
If you have a bit of extra cash, you could go visit the district of Vougliameni and its upscale beach resorts; this is an extension of the Greek capital known for its beautiful shores. This area isn't cheap, as you will have to pay to access the resorts, and the restaurants are quite chic, but there are free, clean beaches to visit.
In the Athens itinerary I mentioned a club called Astir Beach; this is where it is located. With a 20 euro entrance fee, it's not cheap, but you do get what you pay for, and it's a whole lot cheaper than going to Mykonos.
When I feel like getting off the beaten path in a city, I visit local parks and markets to get a feel of local life. In the "top things to do in Athens" section, I mentioned visiting Kifissias Park. This is one way to get away from the crowds. You can also take a bus out to Mount Hymettus for a nice walk.
Another way to get a taste of local life is by going to an Athens neighborhood farmer's market, called a Laeki. They are on fixed nights each week; you can buy virtually anything, from locally grown oranges, cherries, and veggies, to homemade jams and cheeses. Many markets also sell clothing and trinkets.
For more recommendations on where to go during your trip to Athens, check out our Athens itinerary.
Best Walks around Athens
The cobblestoned hills of Athens can be quite unforgiving and tiring, but if you're still itching to go on a hike, I have listed the best walks around Athens below:
Hike up to Lycabettus Hill: At the end of Aristippou Street, you can begin the hike up to the highest point in the city for a sweeping 360-degree view. Hopefully, you did this on Day 1 in Athens!
Walk the pedestrian street around the Acropolis: When visiting the Acropolis, make sure to walk along Dionysiou Areopagitou and Apostolos Pavlos streets surrounding the Acropolis.
Walk along the waterfront promenade: As a coastal city, you can walk along the Athenian coast and paraliaki (waterfront). This is perfect for walks, long jogs and bike rides.
Mount Hymettus: For a city escape, head out to Mount Hymettus, just 30 minutes from the city center. Here you'll find an extensive network of trails. The views of the city are fantastic, and you can also walk around the 11th century Kaisariani monastery and the Church of the Ascension.
Below are my best Athens travel tips, including how to travel around Athens, a guide to the food and drink culture, and the best time of year to visit Athens.
Best Time of Year to Visit Athens
As with all of Europe's main destinations, the summer season (June – August) is easily the most expensive and crowded time to visit. This holds especially true for Athens. Moreover, summers are sweltering hot in Athens, and a lot of buildings don't have proper ventilation.
If you can only visit Athens in summer/you are combining a trip to Athens with the Greek Islands, then, by all means, visit in the summer, but I suggest visiting Athens in the fall or spring for the best weather.
Note: If you are going to travel to the Greek Islands, then consider May, early June, or September to get warm weather and fewer crowds anyway. Greece prices rise exponentially in July/August. There is a ton of information on island traveling in my Greece Travel Guide.
Get in and out of Athens
Athens is well connected to several major European cities and destinations across the globe. Those who wish to travel to Athens have many options by air and even sea. Athens has an international airport which costs $7 by public tram to get to/from. There is a 24-hour express bus too!
From the airport, you can fly into/out of cities across the world, and there are many direct flights throughout Europe and the Greek Islands.
If you are taking a ferry from one of the Greek Islands, you will arrive into/leave from the Piraeus port, which you can reach by metro from the city center. Ferry tickets can be as low as $10 for the slow ferry, and double the cost for fast ferries. Longer ferries inevitably cost more, so a ferry from Athens to Santorini, for example, is around $40+.
If you are traveling farther than Santorini, to say Crete, I highly recommend saving your time and flying instead.
Outside of absolute peak season (July and August), you can buy ferry tickets the day before. Just visit one of the many travel agents in Athens. This is the easiest way to buy tickets to other islands.
If you want to explore areas outside of Athens, I recommend you can take the public bus. The long-distance bus network is KTEL. Greece doesn't have a very efficient train system like other countries in Europe, though if you want to take the train, the national network is operated by TRAINOSE.
If you are traveling in Athens with a couple of people, it's actually cheaper to rent a car versus use public transport. Cars also give you the freedom to explore other parts of Greece with ease.
That said, I do not recommend driving around the hectic city; it would be far too much of a headache. Rent a car to experience the countryside of Greece at your own pace. You can sort your car rental here in just a few minutes.
Booking in advance is the best way to ensure you score the lowest price and your choice of vehicle. Often, you can find the best car rental prices when you pick up the rental from the airport.
Also, make sure you purchase a RentalCover.com policy to cover your vehicle against any common damages such as tires, windscreens, theft, and more at a fraction of the price you would pay at the rental desk.
How to get around Athens
Athens' metro is the second oldest underground system in the world after the London Underground! It is the easiest way to get around the city and it is relatively straightforward. There are 3 lines that run through Athens: blue, green, and red. All of Athens' important landmarks are connected by the metro as well as the suburbs.
The metro operates from 5:30 am to 00:30 am, and every Friday and Saturday night, lines 2 & 3 stay open until 2:30 am For ticket info use this website: Athens Transport tickets and cards.
You can also use the city buses, electric trolly-buses, and Athens tram.
The buses generally run between 5:00 am – midnight. There are also five 24-hour lines, 4 airport lines, and 8 Express lines. Check this site for real-time information: Athens Buses routes and timetables.
The Athens tram is the best way to get to the southern seaside and clubs. It operates from 5:30 am to 1:00 am and stays open until 2:30 am on Fridays and Saturdays.
Taxis are the most expensive way to get around Athens, so I recommend using public transportation when you can. Taxi drivers are required to use a taximeter in Athens, though on the islands this is not the case.
Use Bookaway to find the best deals on transport – buses, planes, trains, and ferries. It'll save you a load of time when organising transport and you'll probably nab an EPIC DISCOUNT too!
Book your transport on Bookaway NOW. Get the best price for the best ride… then use those savings to buy the best feed in town!
Book Your Transport Here!
Safety in Athens
In terms of violent crime, Athens is quite safe. Petty theft and pickpockets are a problem, however, especially in the main squares and near tourist attractions.
To avoid pick-pocketing, be aware of your surroundings, and don't carry a wallet in your back pocket. Be extra vigilant on public transportation. Watch out for strangers coming up to you with petitions and signs; this is usually just a distraction to steal your stuff. If you are renting a car, keep valuables out of sight!
Pick yourself up a backpacker security belt to keep your cash safe on the road, and check out Backpacker Safety 101 for tips and tricks to stay safe whilst backpacking Greece.
Travel Insurance for Athens
Traveling without insurance would be risky so do consider getting good backpacker insurance sorted before you head off on an adventure.
I have been using World Nomads for some time now and made a few claims over the years. They're easy to use, professional and relatively affordable. They may also let you buy or extend a policy once you've started your trip and are already abroad which is super handy.
If there's one insurance company I trust, it's World Nomads.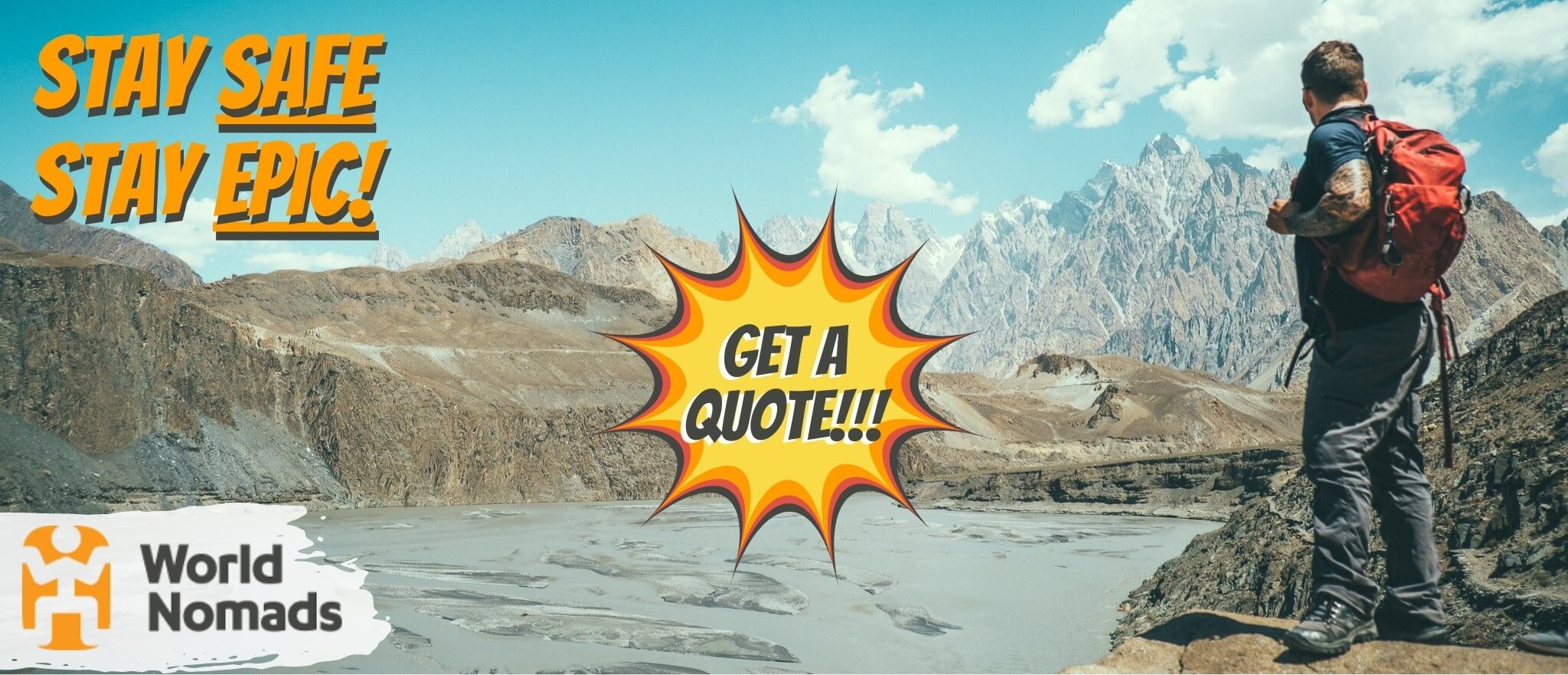 World Nomads' mission is to support and encourage travellers to explore their boundaries. They offer simple & flexible travel insurance, and safety advice to help you travel confidently.
They've been doing it since 2002 – protecting, connecting, and inspiring independent travellers just like you.
Get a quote below or read our in-depth review!
World Nomads provides travel insurance for travelers in over 100 countries. As an affiliate, we receive a fee when you get a quote from World Nomads using this link. We do not represent World Nomads. This is information only and not a recommendation to buy travel insurance.
Athens Accommodation Travel Hacks
Let's face it, sometimes we all need to stay in a hostel. Hostels in Athens are great for meeting fellow travelers and just having space where you can do your thing at your own pace. Paying for a dorm bed can add up, however, so consider other options.
Couchsurf: If you manage to land a Couchsurfing spot in Athens, you will have eliminated accommodation costs and get to meet awesome locals. It's a win-win.
Tap into your backpacker network: If you have friends in Athens, this is a no-brainer.
Rent an apartment with a group: I have found pensions and apartments to be cheaper than dorm beds if I am traveling with over 3 people.
Where to Eat in Athens
Athens is probably one of the best places in Greece to try Greek food! Below I have a list of the must try traditional Greek food! I have also listed the types of restaurants you can expect to find in Greece.
Types of restaurants and cafés in Greece
Tavernas: These are informal, traditional restaurants that serve homestyle dishes, usually very meat/seafood oriented. Eating at a taverna is a total must while backpacking Greece.
Estiatorio: This type of restaurant is much more formal than tavernas, though they also serve the same type of food.
Kafeneio: Small traditional cafes that serve coffee and spirits.
Keep in mind that Greeks dine late, and many restaurants close in the afternoons and reopen after 7pm. A lot of coffee shops and bars are open well late into the night in Athens. It is definitely not weird to order a coffee at 1 am.
Types of Traditional Greek Food:
Olives and Olive Oil: Greece is famous for its olives, and you can expect olives as a free starter at most restaurants. There are many olive oil producers and cooperatives you can visit as well!
Feta Cheese: Greece has the best feta cheese I've ever had. It's served as one large block that you break up into your salad.
Greek Salads: Served as a starter, these salads are made up of tomatoes, cucumber, onions, feta, and olives. Beetroot salads are also popular.
Saganaki: Fried feta cheese.
Souvlaki: Greek fast food consisting of gyros (meat cooked on a vertical rotisserie) and skewered meat in a pita served with tzatziki.
Tyropita and Spanakpita pies: cheese and spinach pies.
Bouzaki: A warm, flaky doughy desert. This was my favorite desert in Greece!
Tzatziki: Yogurt, cucumber and garlic sauce. Often served with gyros.
Keftedhes: Meatballs
Fish: Fish is usually grilled whole or lightly fried.
Seafood: Grilled or stewed octopus is pretty popular as is calamari.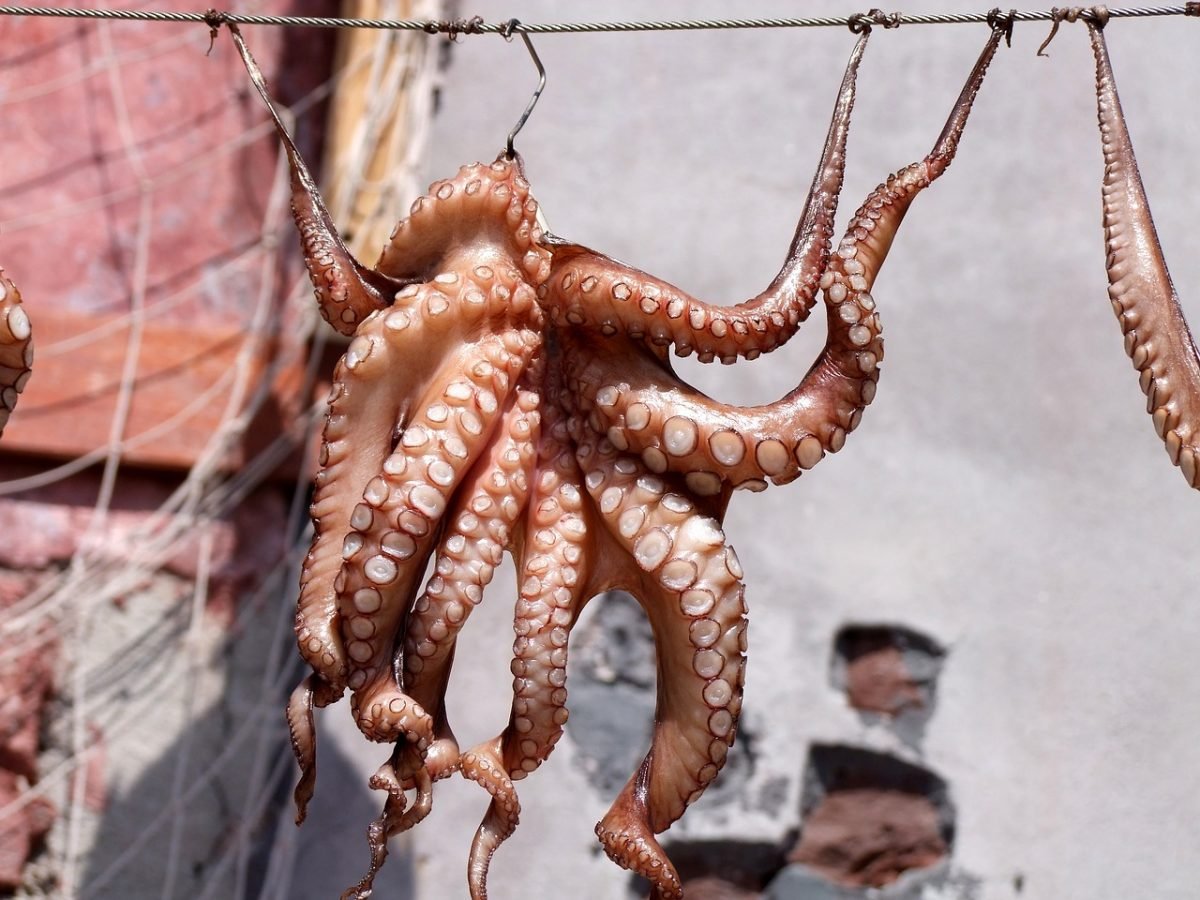 Types of Traditional Greek Drinks:
Wine: Greek wine is famous, and pretty much every Greek family has a family member who makes some just for the family.
Ouzo: This is Greece's famous liquor, and made to be sipped slowly.
Traditional Coffee: Honestly, I'm not the biggest fan, but Greek coffee is brewed in a narrow top pot and served in a small cup. It's thick like Turkish coffee.
For Greece cooking classes, check out this site for awesome deals.
Books to Read While Traveling in Athens
Here are some of my favorite travel reads and books set in Athens, which you should consider picking up before you begin your backpacking adventure…
Eleni (1983): Gage writes here about his mother, Eleni, who was murdered by communist partisans during the Greek civil war. The book is about Gage's loss and a study of how we cope with the tragedies of the past.
Ashes: Ashes is a suspenseful story of revenge, corruption, and conspiracy in Greek society.
Something Will Happen, You'll See: A collection of short stories about the working-class in the port town Piraeus that give readers an inside look into Greek life among the economic crisis. The stories focus on families, seniors, and young couples, who struggle to make ends meet.
Deadline in Athens: This is a crime and mystery novel about an Albanian couple and journalist murdered in Athens, a reflection upon political and social realities in Greek society.
Lonely Planet Greece Travel Guide: Relevant, up-to-date advice and tips for backpacking Athens and Greece.
Volunteering in Athens
Long term travel is awesome. Giving back is awesome too. For backpackers looking to travel long-term on a budget in Athens whilst making a real impact on local communities, look no further than World Packers. World Packers is an excellent platform connecting travelers with meaningful volunteer positions throughout the world.
In exchange for a few hours of work each day, your room and board are covered.
Backpackers can spend long periods of time volunteering in an awesome place without spending any money. Meaningful life and travel experiences are rooted in stepping out of your comfort zone and into the world of a purposeful project.
Worldpackers opens the doors for work opportunities in hostels, homestays, NGOs, and eco-projects around the world. We've tried and approved them ourselves – check out our Worldpackers in-depth review here.
If you're ready to create a life-changing travel experience and give back to the community, join the Worldpacker community now. As a Broke Backpacker reader, you'll get a special discount of $10. Just use the discount code BROKEBACKPACKER and your membership is discounted from $49 a year to only $39.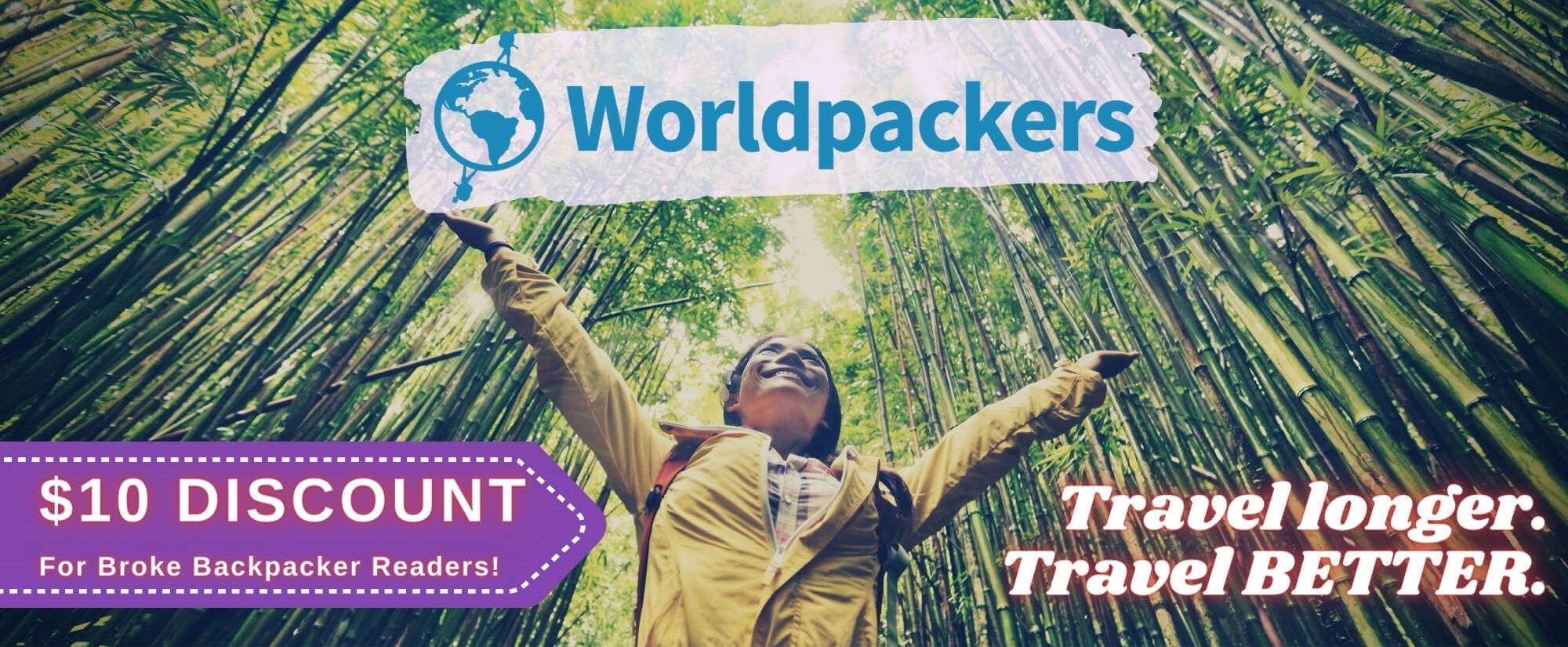 Worldpackers: connecting travellers with meaningful travel experiences.
Make Money Online while Backpacking Athens
Traveling in Athens or Greece long-term? Keen to make some cash when you are not exploring the city? If you are looking for a way to make money online then consider teaching English!
Teaching English online is a great way to earn a consistent income—from anywhere in the world with a good internet connection. Depending on your qualifications (or your motivation to obtain qualifications like a TEFL certificate) you can teach English remotely from your laptop, save some cash for your next adventure, and make a positive impact on the world by improving another person's language skills!
It's a win-win! Check out this detailed article for everything you need to know to start teaching English online.
In addition to giving you the qualifications to teach English online, TEFL courses open up a huge range of opportunities and you can find teaching work all over the world. To find out more about TEFL courses and how you can teach English around the world, read my in-depth report on teaching English abroad.
Broke Backpacker readers get a 35% discount on TEFL courses with MyTEFL (simply enter the code BACKPKR), to find out more, please read my in-depth report on teaching English abroad.
Whether you are keen to teach English online or looking to take your teaching game a step further by finding a job teaching English in a foreign country, getting your TEFL certificate is absolutely a step in the right direction.
Be a Responsible Backpacker in Athens
Reduce your plastic footprint: Perhaps the best thing you can do for our planet is to make sure you do NOT add to the plastic problem all over the world. Don't buy one-use water bottles, the plastic ends up in landfill or in the ocean. Instead, pack a tough travel water bottle.
Go and watch A Plastic Ocean on Netflix – it'll change how you view the plastic problem in the world; you need to understand what we are up against. If you think it doesn't matter, get off my fucking site.
Don't pick up single use plastic bags, you're a backpacker – take your daypack if you need to go to the shop or run errands.
Bear in mind, that many animal products in countries you travel through will not be ethically farmed and won't be of the highest quality. I'm a carnivore but when I'm on the road, I only eat chicken. Mass-farming of cows etc leads to the rainforest being cut down – which is obviously a huge problem.
Need more guidance? – Check out our post on how to be a responsible backpacker.
---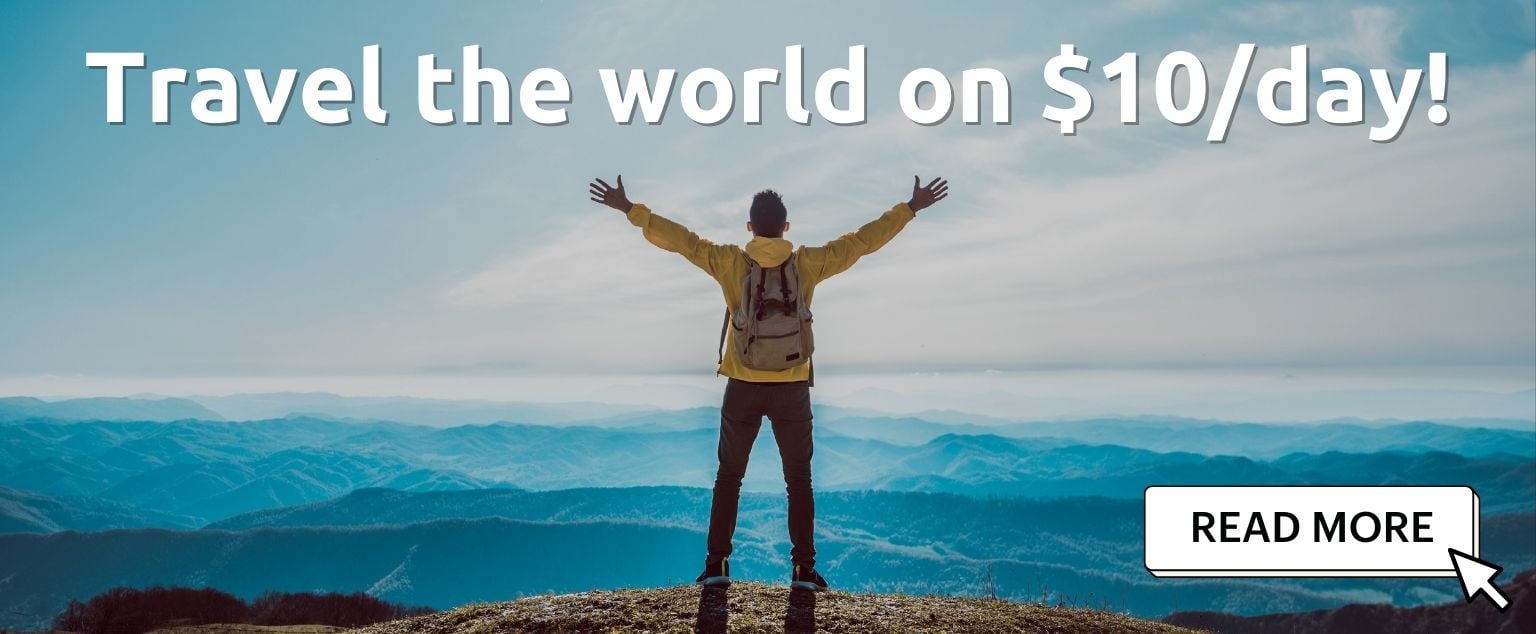 And for transparency's sake, please know that some of the links in our content are affiliate links. That means that if you book your accommodation, buy your gear, or sort your insurance through our link, we earn a small commission (at no extra cost to you). That said, we only link to the gear we trust and never recommend services we don't believe are up to scratch. Again, thank you!