One of Europe's most iconic cities, no trip to Greece is complete without visiting its enigmatic capital, Athens. Said to be the cradle of civilisation, there are still plenty of nods to Ancient Greece, including the ancient Acropolis looming over the city. Though history buffs will not be able to contain their excitement, Athens also offers all the nightlife, food, and drink that you'd expect from a capital city.
With everything going on in Athens, you'll need to find somewhere to stay. The cost of travel in Greece is lower than a lot of Western Europe, which is good news. To make your money go even further, it's a good idea to look at vacation rentals in Athens. You'll have a home away from home with more character and personality than your average hotel or hostel.
That's where we come in. In this list, we'll take a look at the best Airbnbs in Athens – as well as giving you some ideas of what to do when you arrive. Let's go!
Quick Answer: These are the Top 5 Airbnbs in Athens
Overall Best Value Airbnb in Athens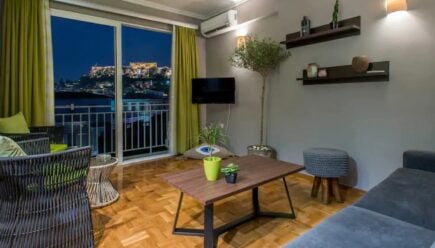 Overall Best Value Airbnb in Athens
Amazing Studio with Acropolis Views
> $
> 4 Guests
> Wonderful location
> Stunning Acropolis view
Best Budget Airbnb in Athens
Best Budget Airbnb in Athens
Marilou's Fancy Room
> $
> 4 Guests
> Central location
> Traditional arrival drinks
Best Airbnb for Couples in Athens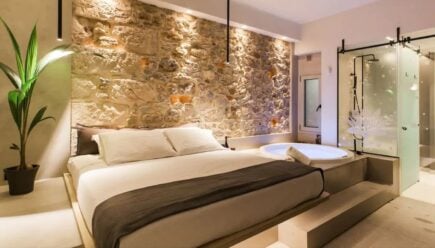 Best Airbnb for Couples in Athens
Romantic Getaway Right Next to the Acropolis
> $$$
> 2 Guests
> Queen bed
> Indoor jacuzzi
Best Airbnb for Families in Athens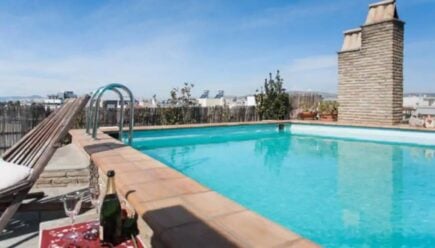 Best Airbnb for Families in Athens
Athens Riviera Stylish Apartment
> $$$
> 6 Guests
> Rooftop swimming pool
> Fully equipped kitchen
Over-the-Top Luxury Airbnb in Athens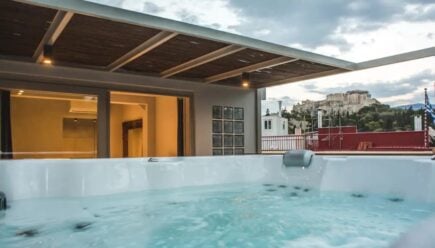 Over-the-Top Luxury Airbnb in Athens
Five Bedroom Suite with Jacuzzi
> $$$$$
> 10 Guests
> Four en-suite bedrooms
> Outdoor Jacuzzi with Acropolis view

Unlock Our GREATEST Travel Secrets!
Sign up for our newsletter and get the best travel tips delivered right to your inbox.
What to Expect from Airbnbs in Athens
There are so many different types of Airbnbs in Athens. Yes, there's the usual entire flats and private rooms in houses, but if you want something to truly make your stay memorable, there are some unique accommodations, too.
It may sound exclusive on the listings when you first read it, but you'll find that a lot of places have a view of the Acropolis. It shouldn't be too hard to check if your chosen property has from the listing photos!
If you have some flexibility in your budget, you may be lucky enough to get a roof terrace with a pool and/or jacuzzi.
Many Airbnbs in Athens are a local affair – though for larger and more expensive properties, you may be dealing with a business. Whichever it is, they'll have lots of local knowledge to enhance your trip.
Loft
The first type of unique accommodation we'll look at in Athens is loft apartments. Like an entire flat, you'll have a loft to yourself. They're generally above the first floor – usually on the top.
That's good news if you're looking for views. Many loft apartments offer views across Athens – either from their own balconies or even better, a roof terrace. You'll spend a little more on a loft apartment than an entire flat, but if you have the money, we'd say go for it!
You'll almost always get a fully equipped kitchen and living area, and some may even have a jacuzzi or pool.
Lofts are often around city centre neighbourhoods like Monastiraki, Psiri, and Plaka.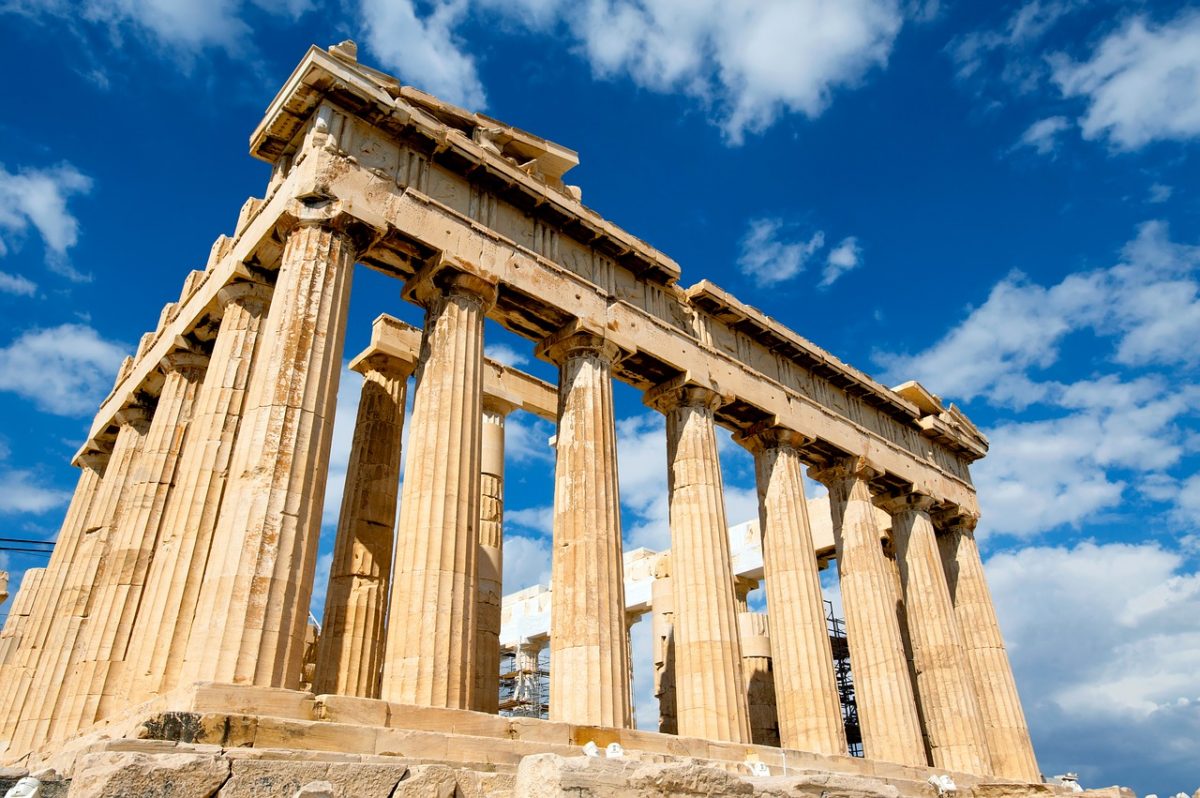 Boutique Hotel
Yes, we know lots of people come to Airbnb to avoid hotels; however, boutique hotels are nothing like the drab and dull chains that you find in every city. Often designed with love and care by their owners, they're real independent passion projects and make for wonderful (and often romantic) places to stay.
Boutique Hotels are for travellers who want the character of Airbnb properties but the hospitality of a regular hotel – an ideal middle ground.
These small properties often have individually designed rooms and are especially good for couples. Like loft apartments, you'll find the majority of boutique hotels in Athens around Monastiraki, Plaka, and Psiri.
Cycladic House
A Cycladic house is a really cool place to stay in Athens. Unique to Greece, just imagine the homes of Santorini, and you're in the right ballpark. Cycladic houses are usually orientated towards the southeast. This makes it easy for them to make the most of the sun, and they benefit from lots of natural light.
Their thick, whitewashed walls work year-round – protecting the inhabitants from extreme heat in the summer and strong winds during the rest of the year.
You'll only find one Cycladic house listed in central Athens, but some do come under entire flat listings. If you're looking to get out of Athens and explore the Attic Peninsula, you'll find many more Cycladic Houses – especially right on the coast.
Why Stay in an Airbnb
We're sure that by now you're convinced a vacation rental in Athens is a good idea. However, if you're still scratching your head, let us give you five top reasons to stay in an Airbnb.
Local Experience: With a local host, you can leave your guidebook at home – they'll be able to tell you all the coolest things to see and do in Athens.
Unique Properties: After travelling a lot, hotels and hostels can blend into one. Not the case with Airbnbs. As you're about to see, places to stay on the site can be really and truly special!
Affordability: Line an Airbnb up against an equally priced hotel, and there's only one winner when it comes to value for money. Psst… it's not the hotel – for budget backpackers in Athens, this is one of the best options!
Safety: With a rating system that protects both host and guest, you can be assured of no nasty surprises during your stay. And Airbnb's online support is at hand 24/7.
Airbnb Experiences: It's not just about great places to stay: Airbnb Experiences mean you'll be able to find the best places in Athens when you're there. More on that later!
The Top 15 Airbnbs in Athens
Now that you've seen what kind of properties are available and why you should stay, let's get to the part you've been waiting for. Here are the top 15 Airbnbs in Athens – selected according to your travel style and budget!
4 Guests
Stunning Acropolis view
Monstiraki is one of the coolest areas in Athens. Here, you can find traditional tavernas, awesome nightlife, and you're within a stone's throw of the city's top attractions. In fact, you can see the biggest one of all from your living room – the Acropolis. The apartment can accommodate up to four guests; however, we'd probably recommend it to a couple. Then there'll be no arguing over who has to sleep on the sofa bed!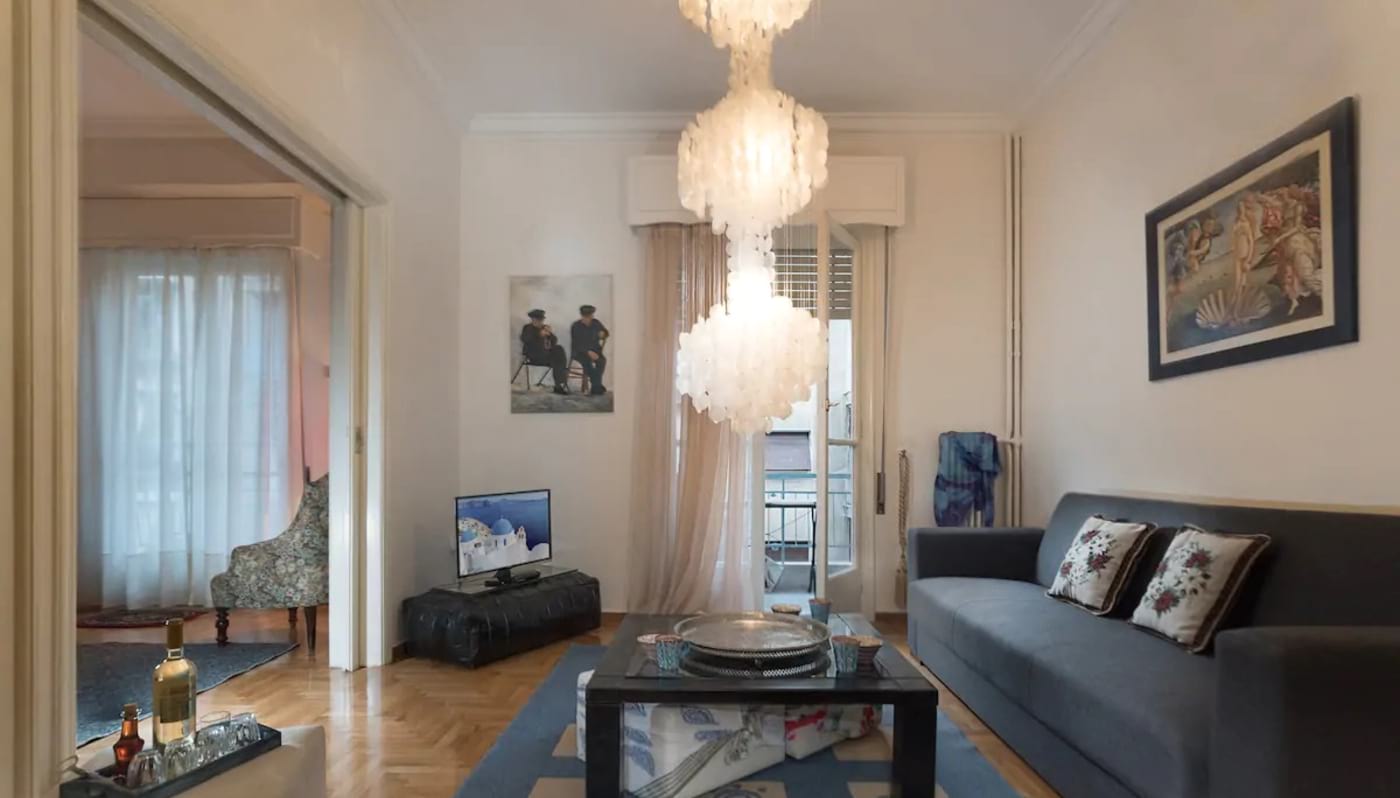 4 Guests
Traditional arrival drinks
The cost of travel in Athens is pretty low, so you can get a lot for your money, even on a tight budget. Whereas a budget option would usually mean picking a private room or a hostel, you can get an entire flat for just a handful of euros. This cute little apartment comes with a bottle of traditional Greek wine on arrival and a lovely living space for you to enjoy it in. Its central location means it's convenient for all the city centre attractions.
A homestay is a great way to keep your costs down and meet locals – ideal for a solo traveller. Take a look at this cute private room in the Gizi neighbourhood. There's some awesome nightlife here (it's a favoured spot for the LGBT community) and plenty of tavernas where you can sample traditional Greek food. Not only do you have access to your own private space, but also a fully equipped kitchen and a cute roof terrace.
Is This the Best Backpack EVER???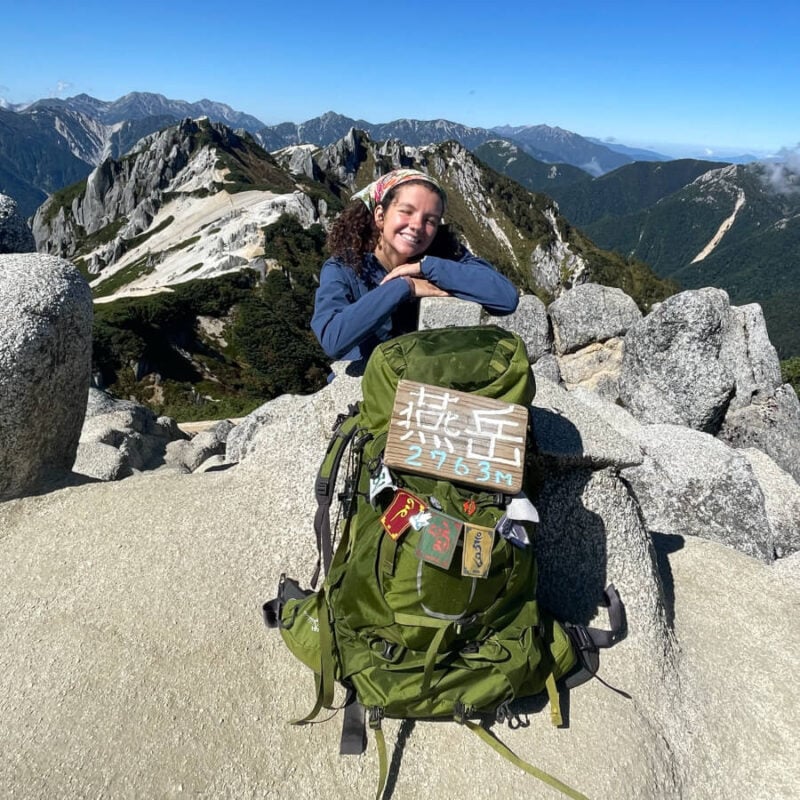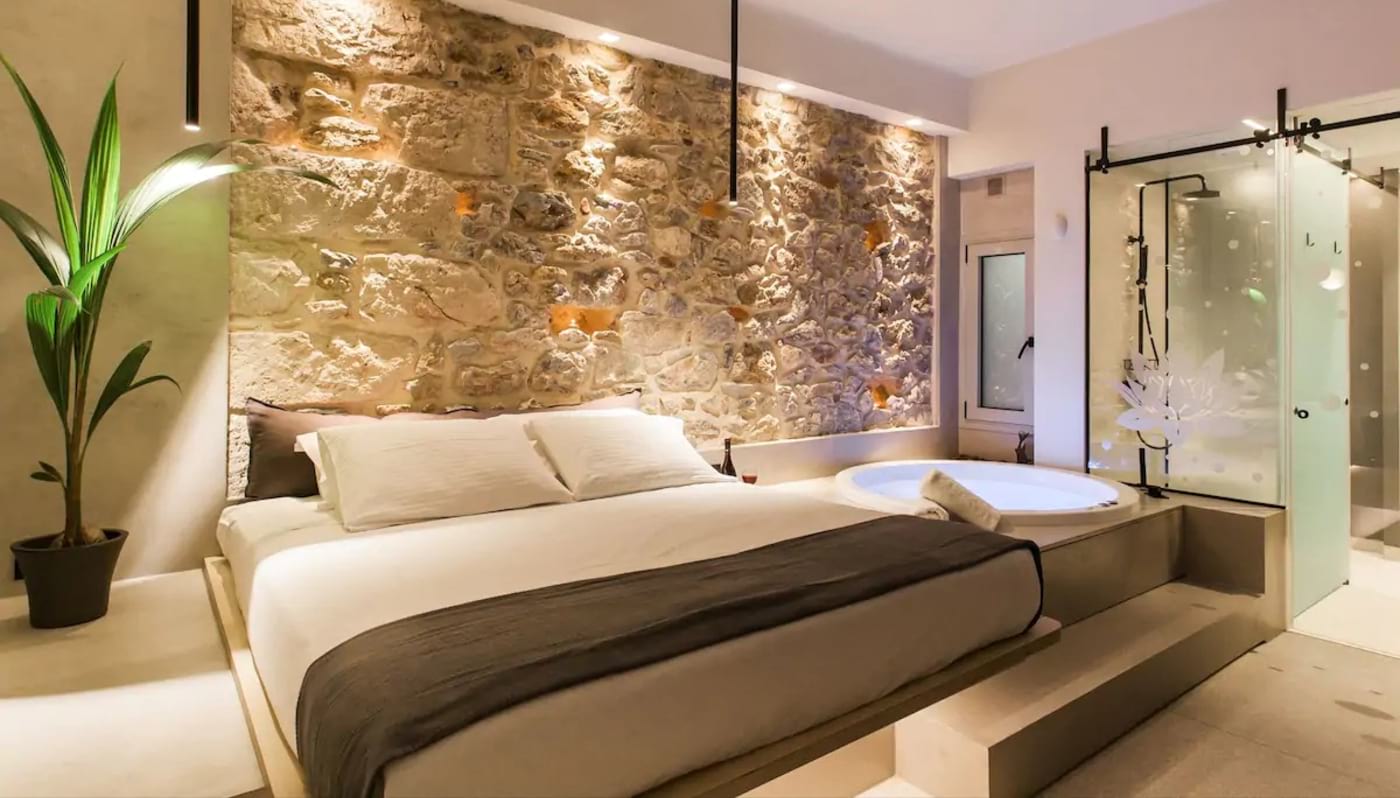 Travelling with your other half? Then you'll need somewhere just that little bit special. How about somewhere you can roll straight out of bed and into your very own jacuzzi?! You've got a small garden and balcony where you can enjoy your morning coffee together, or just take in the sounds and smells of the Greek capital.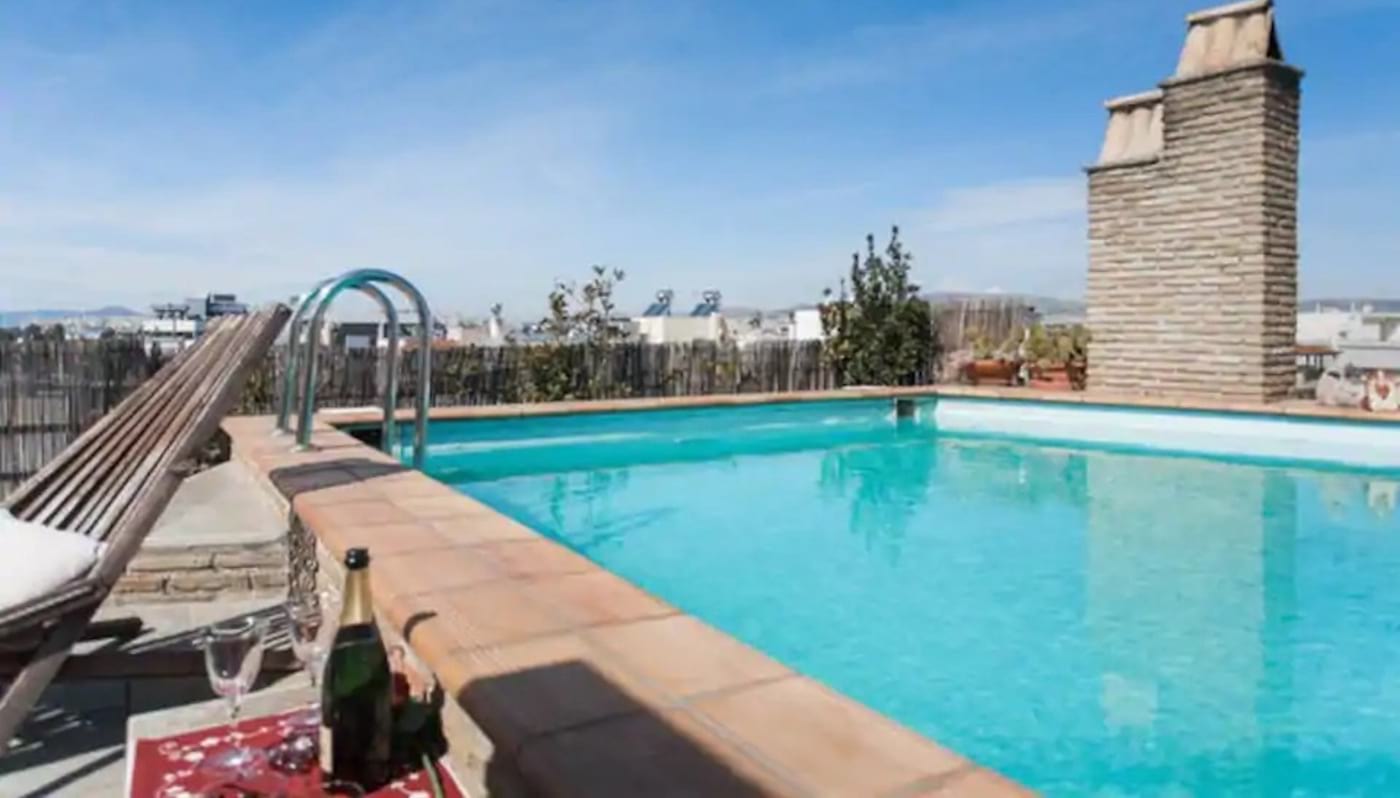 6 Guests
Fully equipped kitchen
This beautiful apartment is suitable for families of all ages. With a shared rooftop pool, it'll keep the boredom away, whether you're with teenagers or small children. Eating out as a group can be quite expensive, so for the nights you're looking to save your euros, rustle up a family favourite meal in the fully equipped kitchen. Two of the rooms come with single beds, so there's no uncomfortable topping and tailing necessary!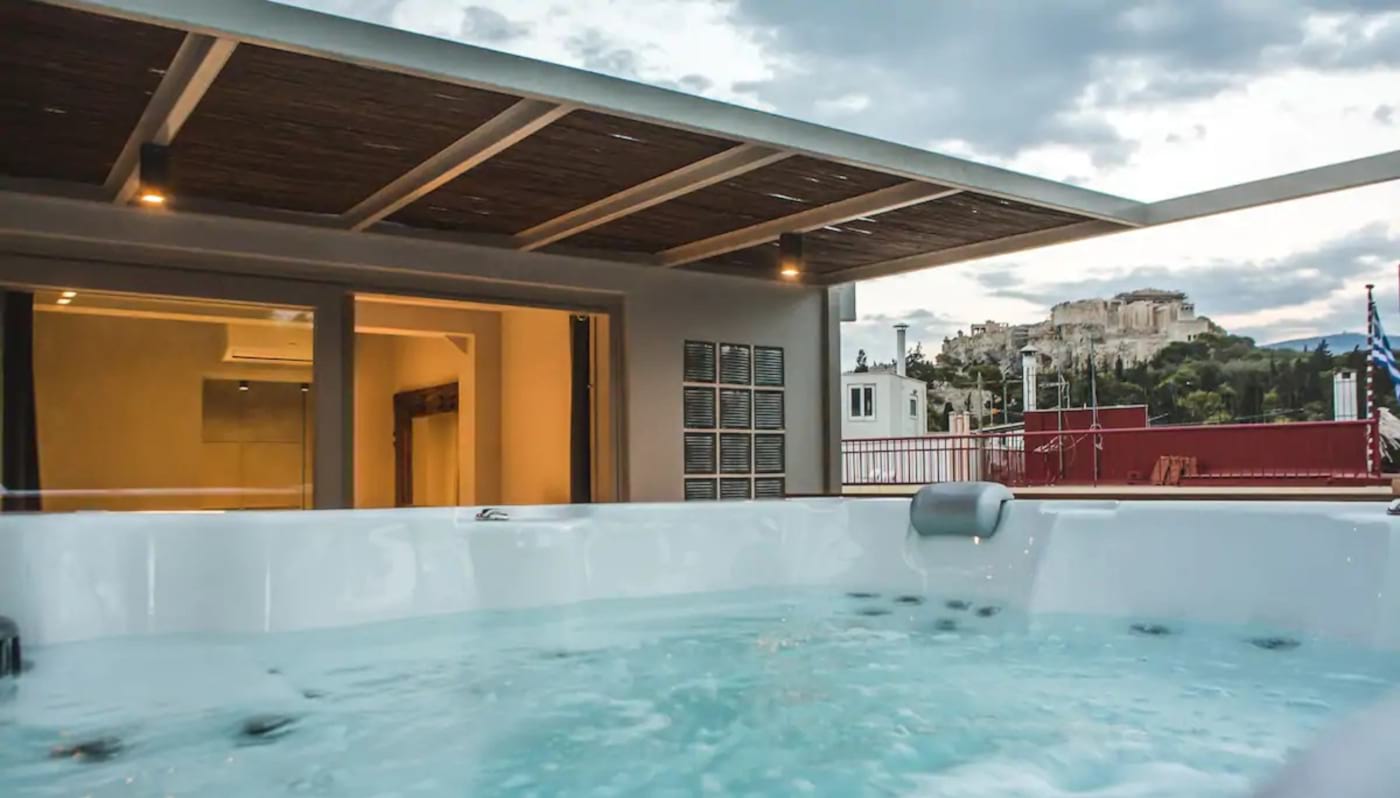 $$$$$
Four en-suite bedrooms
10 Guests
Outdoor Jacuzzi with Acropolis view
Yeah, we know – loads of places offer views of the Acropolis, but not so many do from your very own jacuzzi! This extravagant and stylish house is right by Filopappou Hill, meaning you'll have a bit of distance between the bright lights and noise of the city centre while still being close enough to get there on foot. Four of this Airbnb's bedrooms are en-suite, and there's a fully equipped kitchen.
Want to slow down and enjoy Aegean life? This loft apartment in a Cycladic style island house should be right up your street. It's close to all the attractions you might want to visit, but the best thing to do here is relax. Spend the morning or evening on your private roof terrace soaking up the sun or sipping on a coffee – or something a little stronger if you prefer. Perfect for a couple!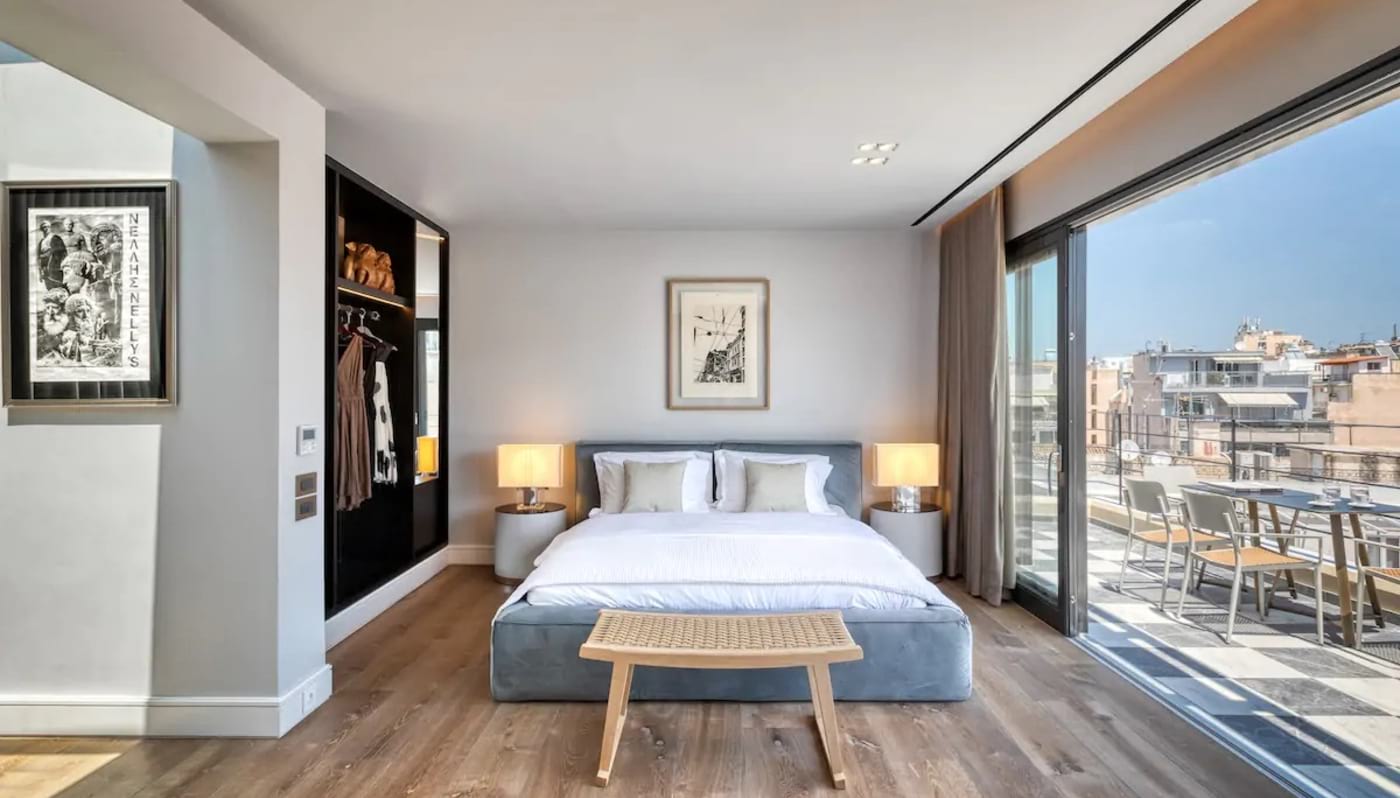 $$$$
Floor to ceiling windows
2 Guests
Terrace with Acropolis views
Okay, you'd rather stay in a traditional Airbnb than a hotel. But what if we showed you this Presidential Suite overlooking the Acropolis and Metropolis Church. It's on the 6th floor, and you have your very own verandah where you can chill out and enjoy food and drink. Though there's no shortage of high-end modern tech in the suite, it's actually based on 70's Athenian style.
Best Cycladic House in Athens | Candias House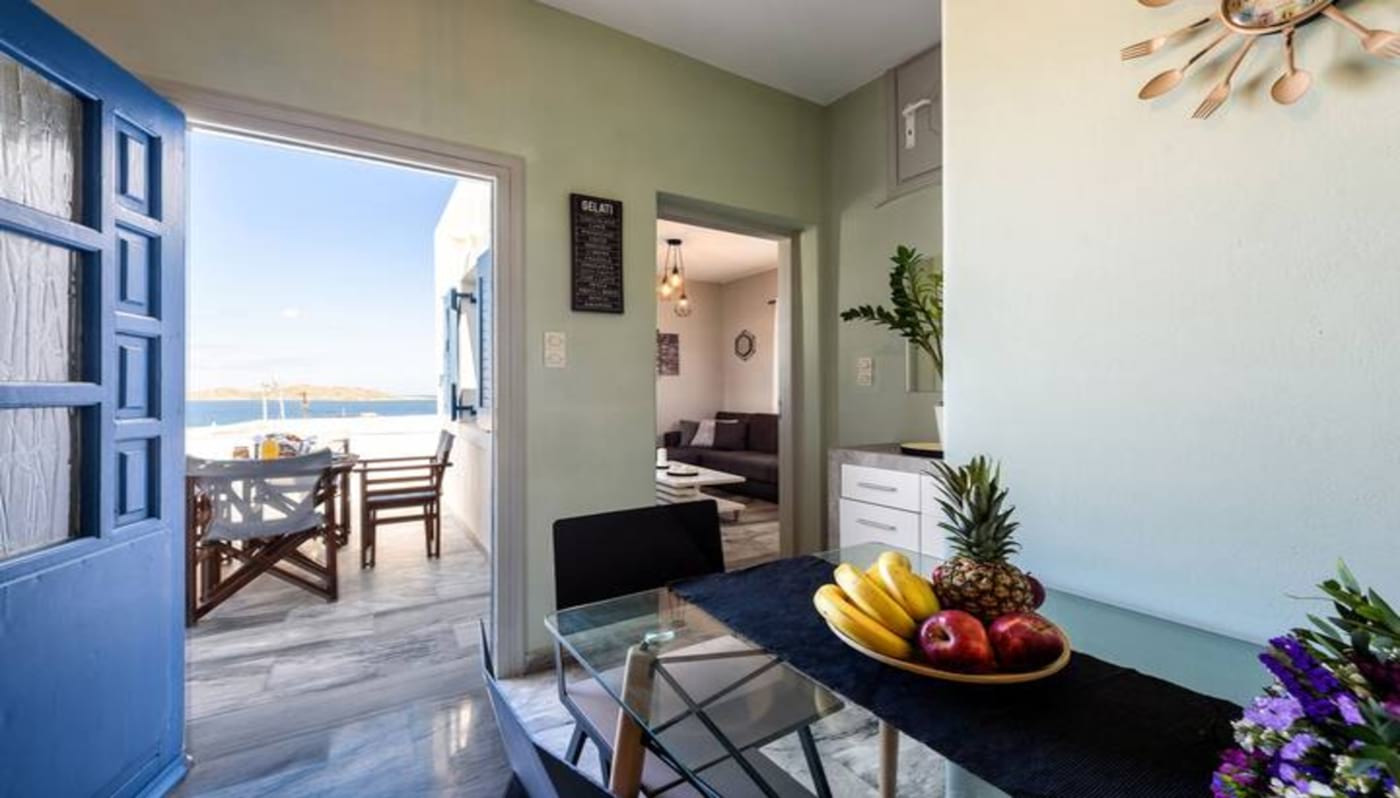 3 Guests
Terrace with sea views
Want a traditional Greek-style Airbnb for your stay in Athens? Then it's a Cycladic House you're looking for! In the Naoussa neighbourhood, it's just 200 metres from the city centre. The star attraction here is the cute terrace overlooking the beautiful blue of the Aegean Sea. Enjoy breakfast out there and plan your day under the Athenian sun!
2 Guests
Private bathroom and living room
Athens is a great spot for digital nomads as you can enjoy a good quality of life without breaking the bank. But before you get to that part, you'll need to find a base. Offering a dedicated workspace, fast Wi-Fi, and great value for money, check out this private room to the west of Filopappou Hill. You've got your very own private living space and bathroom!
2 Guests
Rooftop swimming pool
The best place to cool off from the Athenian sun is usually in the sea. However, that's quite a long walk. Best look for an Airbnb in Athens with a pool instead. This place offers that with – yep, you guessed it – an Acropolis view. And it's not shared – it's on your very own private patio. As well as that, you've got free Netflix, an open plan kitchen and living room, and a rain shower with a skylight. Perfect for honeymooners looking for a special place to stay!
Airbnb Plus apartments are hand-picked for their excellent reviews and their hosts' attention to detail, so you really are getting the best of the best. You'd expect that you'd pay a lot more money, but that's not the case with this cute little apartment. With a cosy roof terrace and an open plan living area, there are plenty of places to relax. If you're completely exhausted from exploring Athens, just starfish on the queen bed.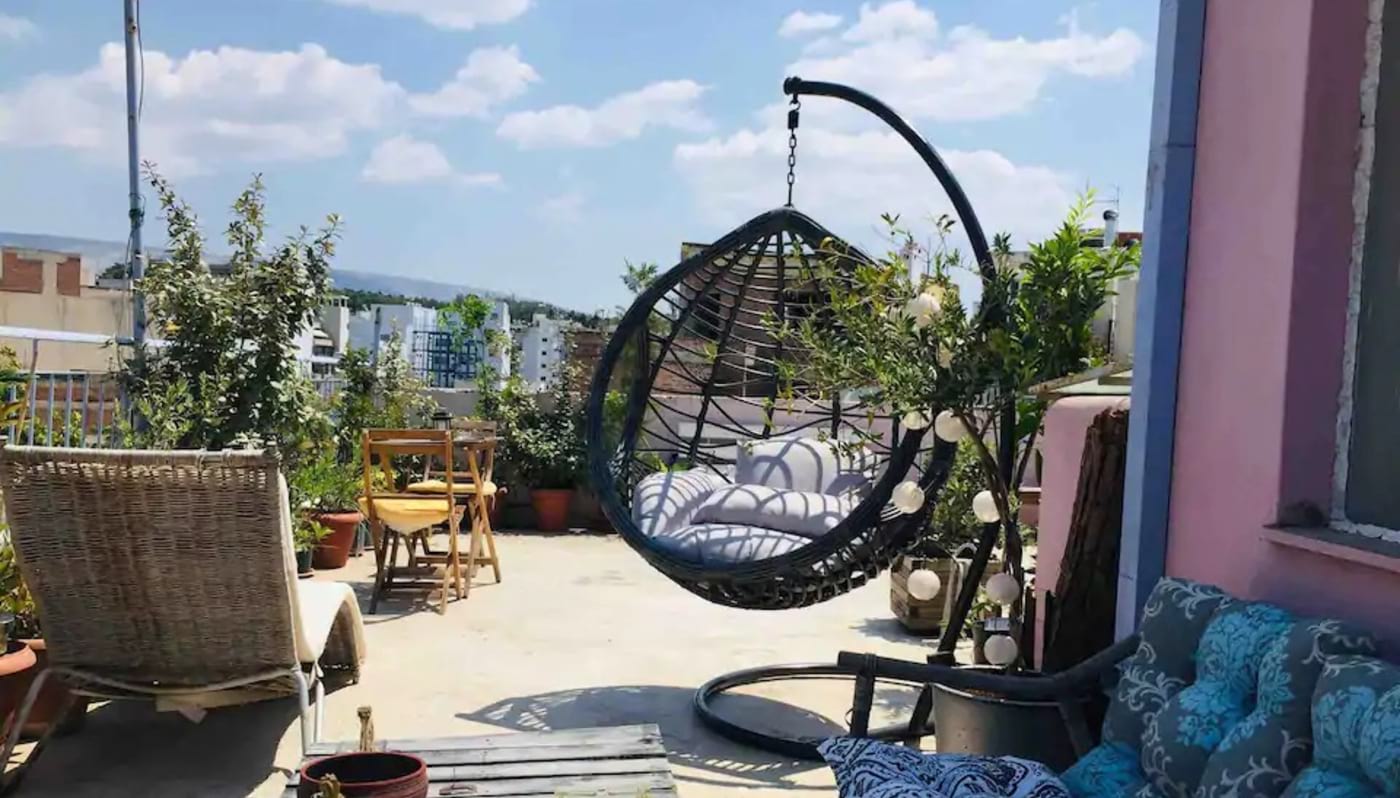 Athens doesn't have a designated gay quarter, but the majority of LGBTQ+ friendly bars are found in Gazi. The bars don't come alive until nighttime, so make the most of your beautiful roof terrace with a swinging egg chair. With room for two, it's ideal for a couple. It's also perfectly positioned to explore Athens' usual attractions.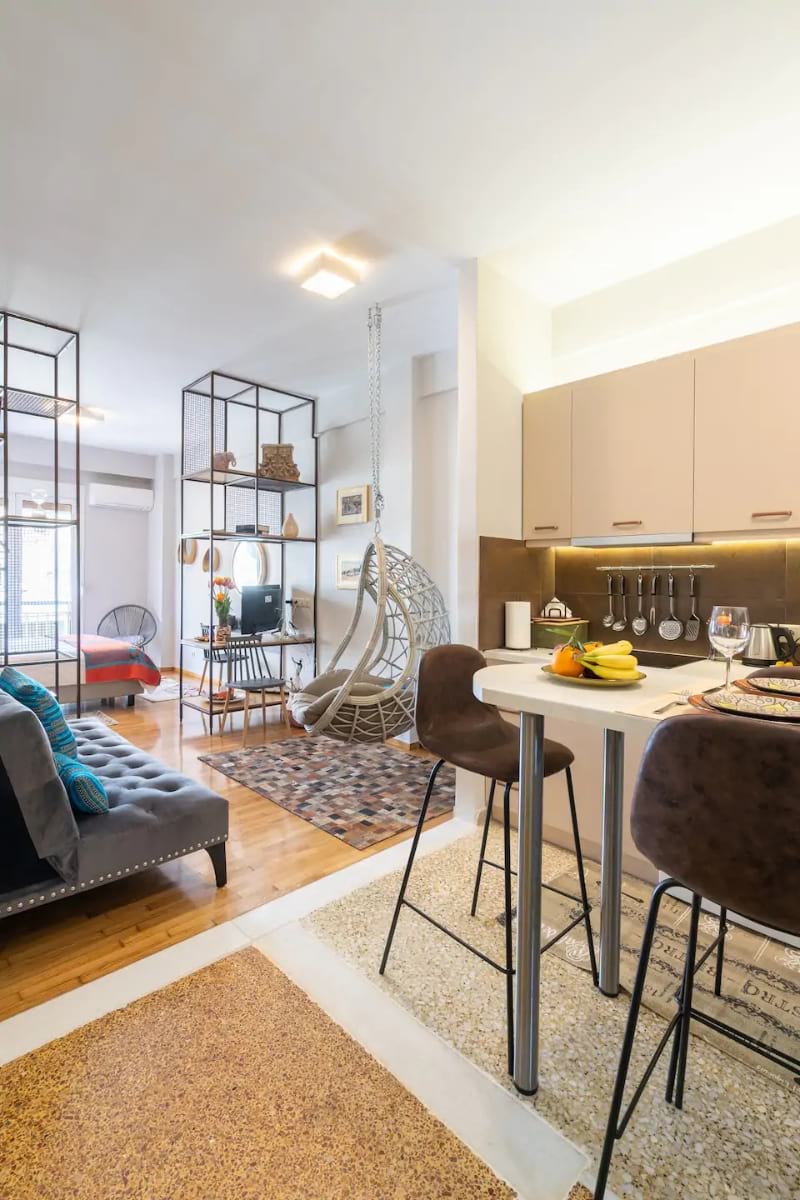 2 Guests
Fully equipped kitchen
Many of the flats on our list are great for a weekend in Athens – the centre is compact and easily accessible. This comfy studio is another great option for a couple, solo or business traveller. Monastiraki, the Acropolis, a handful of museums, and verdant parks are all within a stone's throw. Though you've got loads of restaurants on your doorstep, there's a fully equipped kitchen if you fancy cooking your own food.
With room for up to six guests and both indoor and outdoor communal areas, there are few better places to book in Athens with your mates. Just imagine spending the day exploring before coming back for drinks in the hot tub with a view over the city! In the unlikely event the weather's bad, you can catch a movie on the 65-inch TV instead.
Top 5 Airbnb Experiences in Athens
Well, there you go. Now that you've seen the best Airbnbs in Athens, let's look at what to do when you're there. Remember, Airbnb isn't just about where to stay – it also helps you plan your stay when you're there.
Airbnb Experiences are curated by locals and can be anything from day trips to world-famous monuments to cooking classes or food tours around the city you're visiting.
Not only will you be accompanied by a local guide, but you'll have a memorable experience of your destination. Here are five of our favourite Airbnb Experiences in Athens.
€115/person
12 Hours
Up to 3 guests
The Acropolis and Ancient Agora are just the introduction to Ancient Greece. To see the most important sites, you have to head out to Delphi. Thankfully, you can do that on a day trip. As well as Delphi, you'll climb Mount Parnassus, which offers spectacular views of the surrounding Attic Peninsula. You'll also go to the battlefield where 300 Spartans took on the Persians!
€55/person
3 Hours
Up to 8 guests
The ideal day out for nature lovers, you'll not only go hiking, but also get to meet and interact with some donkeys. Over a three to six kilometre trail, take in the surroundings of the Attic Peninsula – namely, olive trees, vineyards, and ancient religious buildings. When back at the stable, reward the donkeys for their good work by feeding them – along with chickens and ducks. You'll be fed yourself of course – with traditional meze and a glass of raki!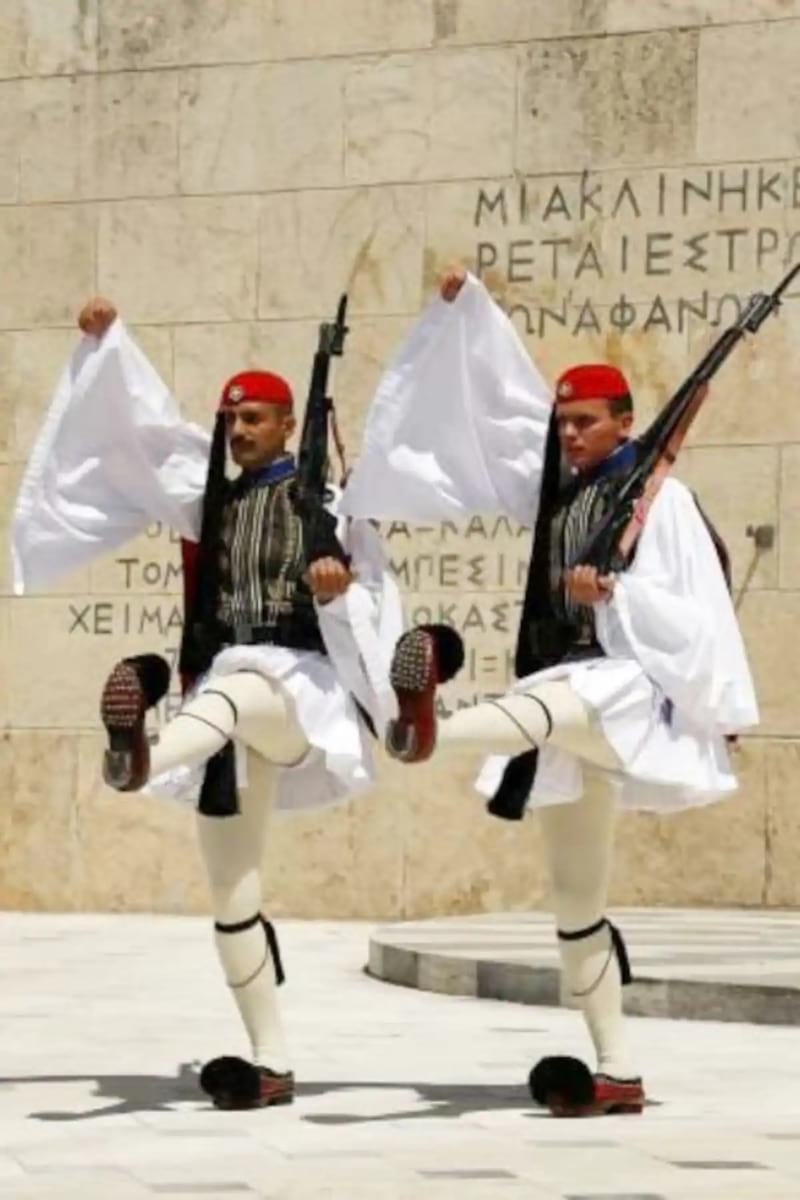 €22/person
2 Hours
Up to 10 guests
With all the historical attractions in Athens, it can be easy to get confused and not know what you're looking at. There's pretty much something on every corner! Thankfully, a walking tour will ensure you don't miss anything important, and you'll learn all about the history and culture of the city. A comprehensive overview of the Greek capital!
€52/person
4 Hours
Up to 10 guests
Athens is hugely popular with tourists. The downside of that? Tourist trap restaurants. Avoid them with this taste of Athens food tour. You'll go to all the places the locals love, including the city's markets. We'd suggest skipping breakfast – fill up on olives, meze, and coffee as you go!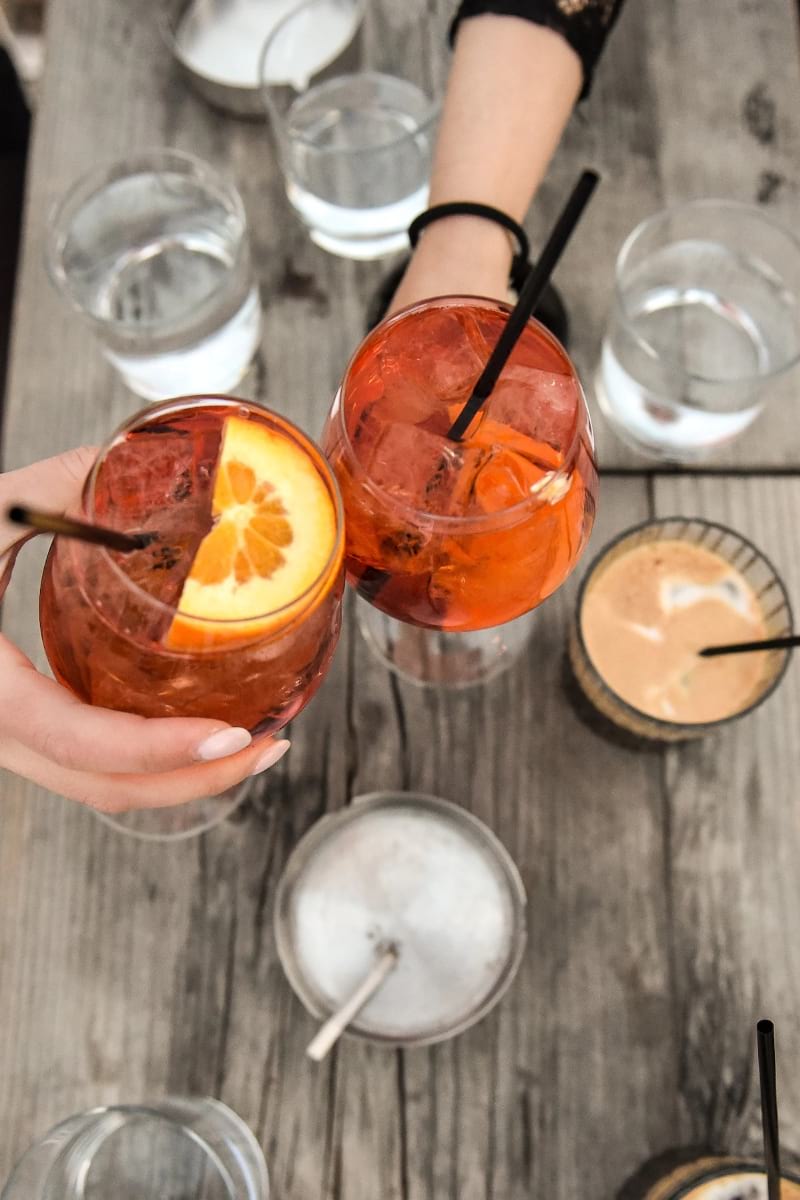 €34/person
3.5 Hours
Up to 10 guests
If you fancy a change from the Acropolis view from your roof terrace, why not get one from a rooftop bar instead? This tour takes you to the best rooftop bars in central Athens. They're all within walking distance of each other, but we'd suggest avoiding heels! You'll need to bring cash, but the first round is on your lovely hosts.
Don't Forget Your Athens Travel Insurance
ALWAYS sort out your backpacker insurance before your trip. There's plenty to choose from in that department, but a good place to start is Safety Wing.
They offer month-to-month payments, no lock-in contracts, and require absolutely no itineraries: that's the exact kind of insurance long-term travellers and digital nomads need.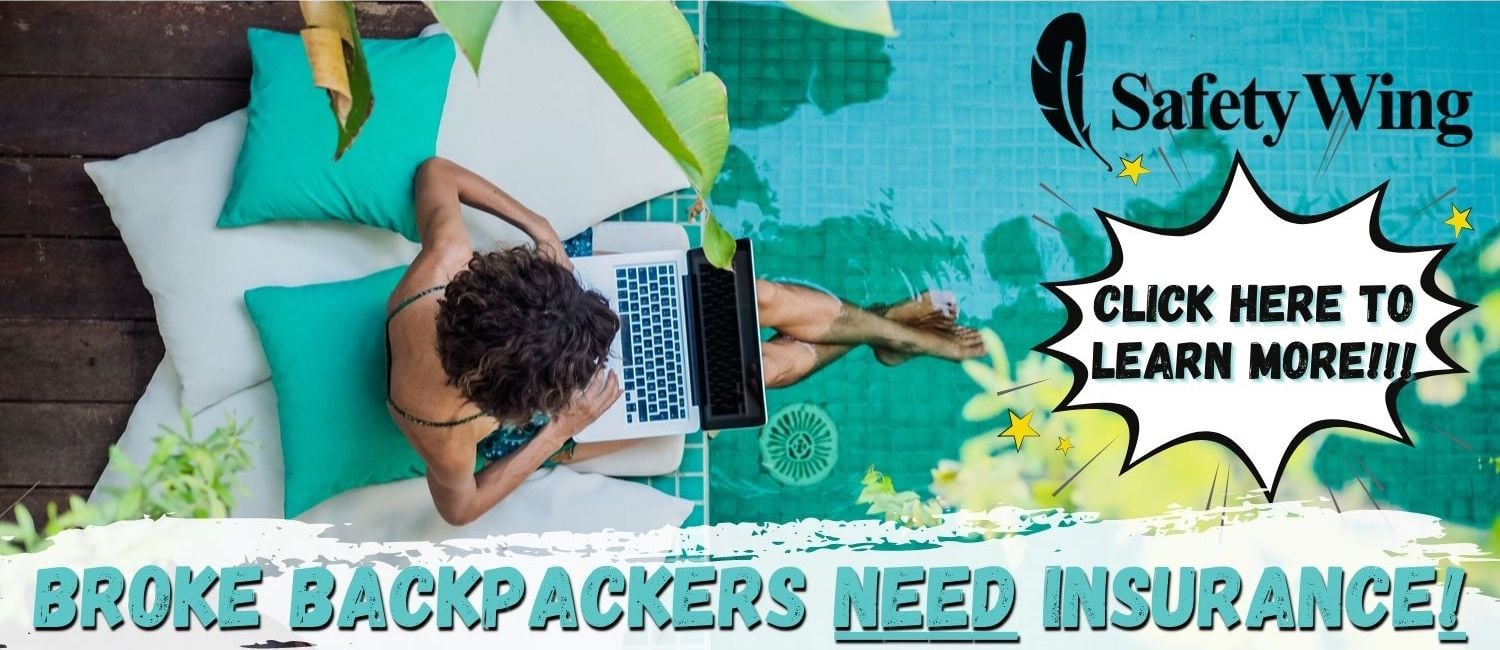 SafetyWing is cheap, easy, and admin-free: just sign up lickety-split so you can get back to it!
Click the button below to learn more about SafetyWing's setup or read our insider review for the full tasty scoop.
Final Thoughts on Athens Airbnbs
So, there you have it. Those are the 15 best Airbnbs in Athens, and five of the best Airbnb Experiences, too. Whether you want to admire the views of the Acropolis from a hot tub, stay in a traditional Cycladic House, or soak up the Greek sun in your own private pool, there's a place to stay in Athens for you.
If you're still struggling to decide where to stay, just go for our best value Airbnb in Athens. That's the Amazing Studio with Acropolis Views. Though it's far from the only place to offer that iconic view, it does have an epic location and great value for money that makes it just that little bit more irresistible.
Wherever you choose to stay, we hope you have an awesome vacation in Athens. Though it's a safe and friendly city, it's always a good idea to get yourself some travel insurance from World Nomads before you take off!
---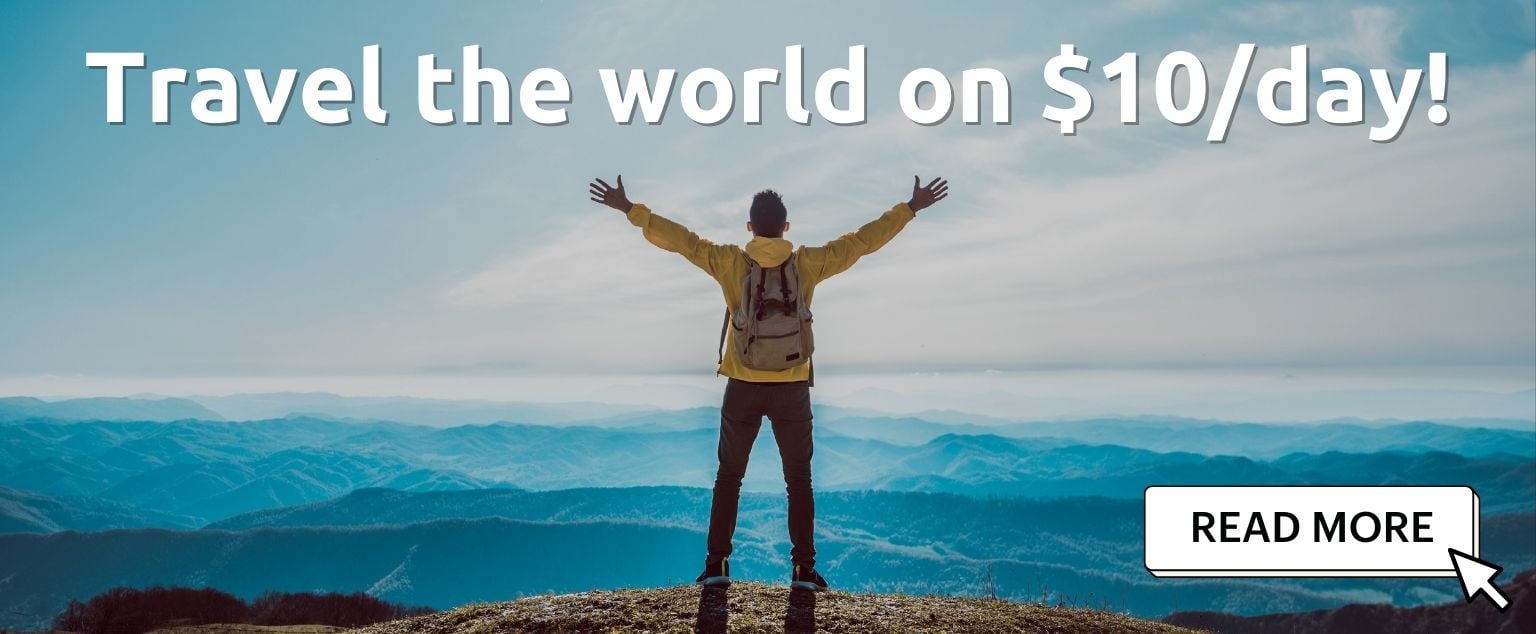 And for transparency's sake, please know that some of the links in our content are affiliate links. That means that if you book your accommodation, buy your gear, or sort your insurance through our link, we earn a small commission (at no extra cost to you). That said, we only link to the gear we trust and never recommend services we don't believe are up to scratch. Again, thank you!