Athens is not only the capital of modern-day Greece, but also the birth of western civilization. When visiting the city, you'll see constant reminders of this with remnants of buildings that date to way before the time of Jesus Christ!
It can be hard to know where to start when exploring Athens, as there are so many cultural and historical attractions. That's where we come in. We've put together this list of the best places to visit in Athens – a mixture of cool cultural landmarks and quirky attractions that will help you get the best out of your holiday!
Our list has more than enough places to visit in Athens in 3 days, you could probably stay in the city for a week without getting bored!
Need a place quick? Here's the best neighborhood in Athens:
BEST AREA IN ATHENS
Gazi
Many describe Gazi as the new cafe and restaurant district and others simply utilize it as an affordable base from which to explore Athens. Whichever camp you're in, there's a whole load going on…
Places to visit:
Visit the Technopolis (former gas works) where you can catch outdoor shows, concerts, exhibitions and pop-up galleries
Explore streets Iakou, Persephonis, Dekeleon and Voutado for cool cafes that turn into bars after sundown
Eat at The Butcher Shop – here you can tuck into grilled meats and traditional souvlaki
These are the BEST Places to Visit in Athens!
Before you hit the ground running on this adventure hot on the tail of the supersonic Hermes, keep in mind that Athens is a diverse city with loads of great accommodation spread all over the map. We've condensed this down for you so be sure to check out where to stay in Athens before you embark!

Unlock Our GREATEST Travel Secrets!
Sign up for our newsletter and get the best travel tips delivered right to your inbox.
#1 – Acropolis of Athens – One of Athens' coolest historical sites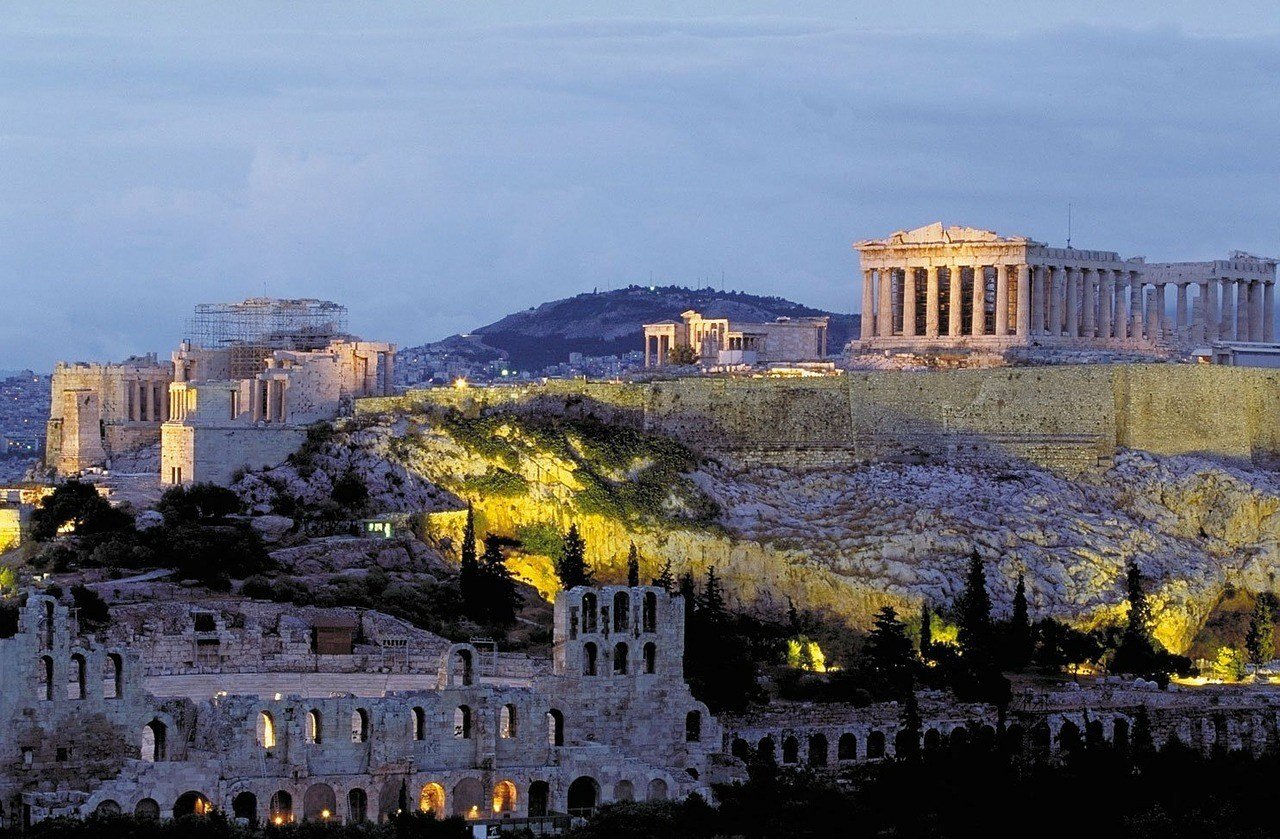 Top of everyone's Athens itinerary!
Home to some of the world's most archaeological and historically significant buildings
See where democracy was established
Why it's awesome: The Acropolis of Athens is a citadel perched upon a rocky hill at the top of the Greek capital. It is without a doubt the most important landmark in Athens, possibly even the whole of Greece! According to UNESCO, who listed it as a World Heritage site, it's the most beautiful architectural complex from Greek antiquity. There's more than enough in the Acropolis to spend a few days wandering around and exploring. Just beware it can get extremely hot and it's uncovered, so take adequate sun protection and wear comfortable clothes!
What to do there: There's a long list of things to do at this Athens must-see attraction. First on your list should be the 5th century BC Parthenon Temple. It's a beautifully preserved temple and a key point of interest in Athens and the Acropolis. The Erechtheion and the Temple of Athena Nike are other important temples in the Acropolis, while the Theatre of Dionysius at the foot of the hill is worth a visit too. Before or after you explore the citadel, take a walk around the Acropolis museum to learn more about this incredible archaeological site. If you really can't get enough of this place, stay in an Airbnb nearby with a view of the acropolis!
#2 – Mount Lycabettus
Enjoy woods and nature in the centre of Athens
Take the funicular up to the top for fab views of the city
Boasts one of the coolest places to eat in Athens
Why it's awesome: Another hill in the Greek capital and another cool place to visit. Rather than being famed for its manmade wonders, the highest point in Athens is covered in Pine forests which are a cool and refreshing walk option on a hot summer's day! If a walk sounds like too much hard work, there's a funicular train on the hill too. That'll take the strain off your legs while still allowing you to enjoy the stunning views all the way down to the ocean! Don't miss this awesome Athens hotspot. See if you can spot your hostel from the top, as there are many great hostels to stay in, in Athens located around the area.
What to do there: There's a whole host of things to do at one of the coolest landmarks in Athens. As we've already mentioned, a walk or taking the funicular is a great way to enjoy the views on the way up and at the top of the hill. Not only that, atop the hill is one of the best places to eat in the capital. Stunning views at twilight with delicious local and traditional food is an unforgettable way to spend an evening. Especially if you're looking for something romantic to do as a couple, you'll want to add this to your Athens itinerary!
#3 – Panathenaic Stadium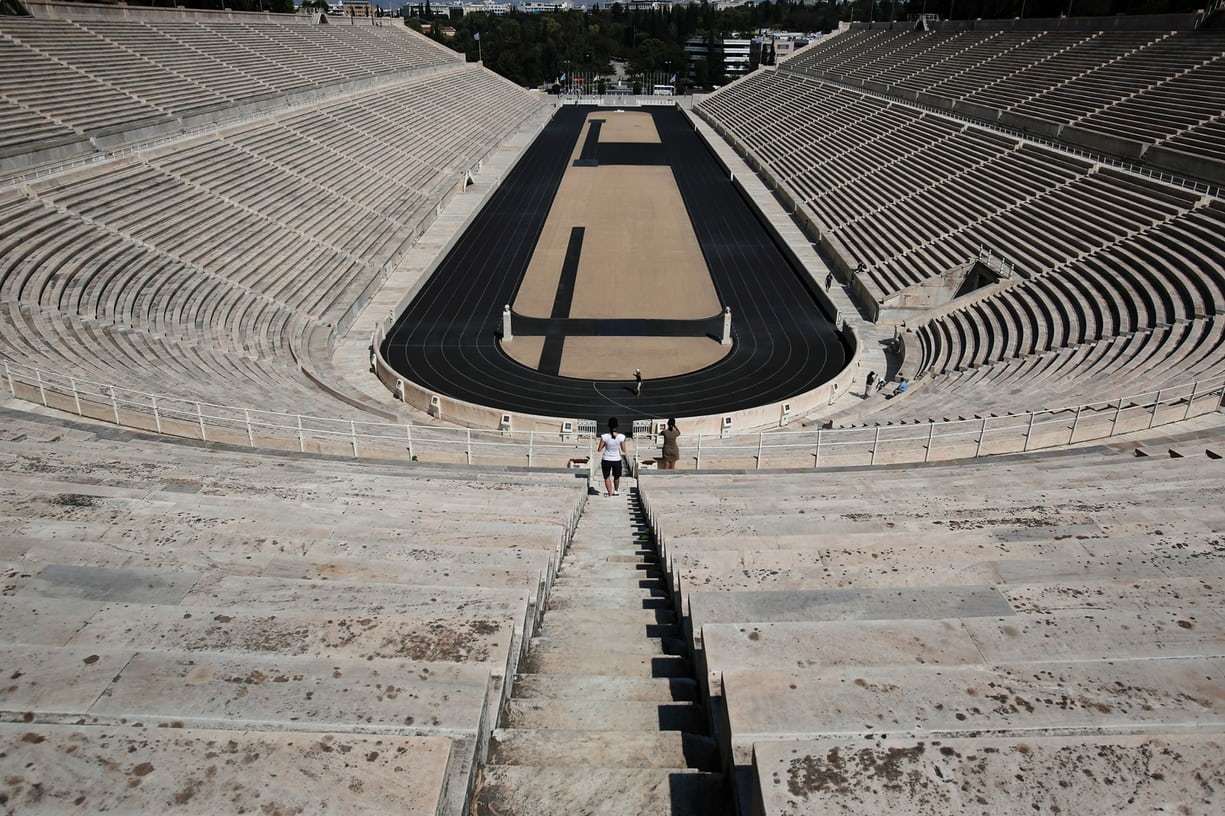 Visit the world's only stadium entirely carved of marble
The site of the first modern Olympic games in 1896
Still hosts live events such as concerts!
Why it's awesome: You can't travel to Athens without knowing it's the birthplace of the modern Olympic games. And what's better than seeing the original stadium, and the only one in the world made completely of white marble?! The stadium's history goes way further back than that though. There were sporting events dating back to before Christ taking place on the land now occupied by the stadium! As well as being a proud sporting achievement, it was the first place to play the modern Olympic Hymn. The Panethenaic Stadium also had a place in the Athens Olympic Games in 2004!
What to do there: Walk around the stadium and take in the impressive architecture of the world's only marble stadium. If you're travelling to Greece in November, see athletes make it over the finish line of the city's marathon! Nowadays, the Panthenaic Stadium isn't just used for sporting events, but it's a concert venue. So, if you're running low on Athens vacation ideas, check out who's playing. Maybe you'll get to see one of your favourite artists in an unforgettable and amazing location!
#4 – National Garden, Athens – A beautiful and scenic place to check out in Athens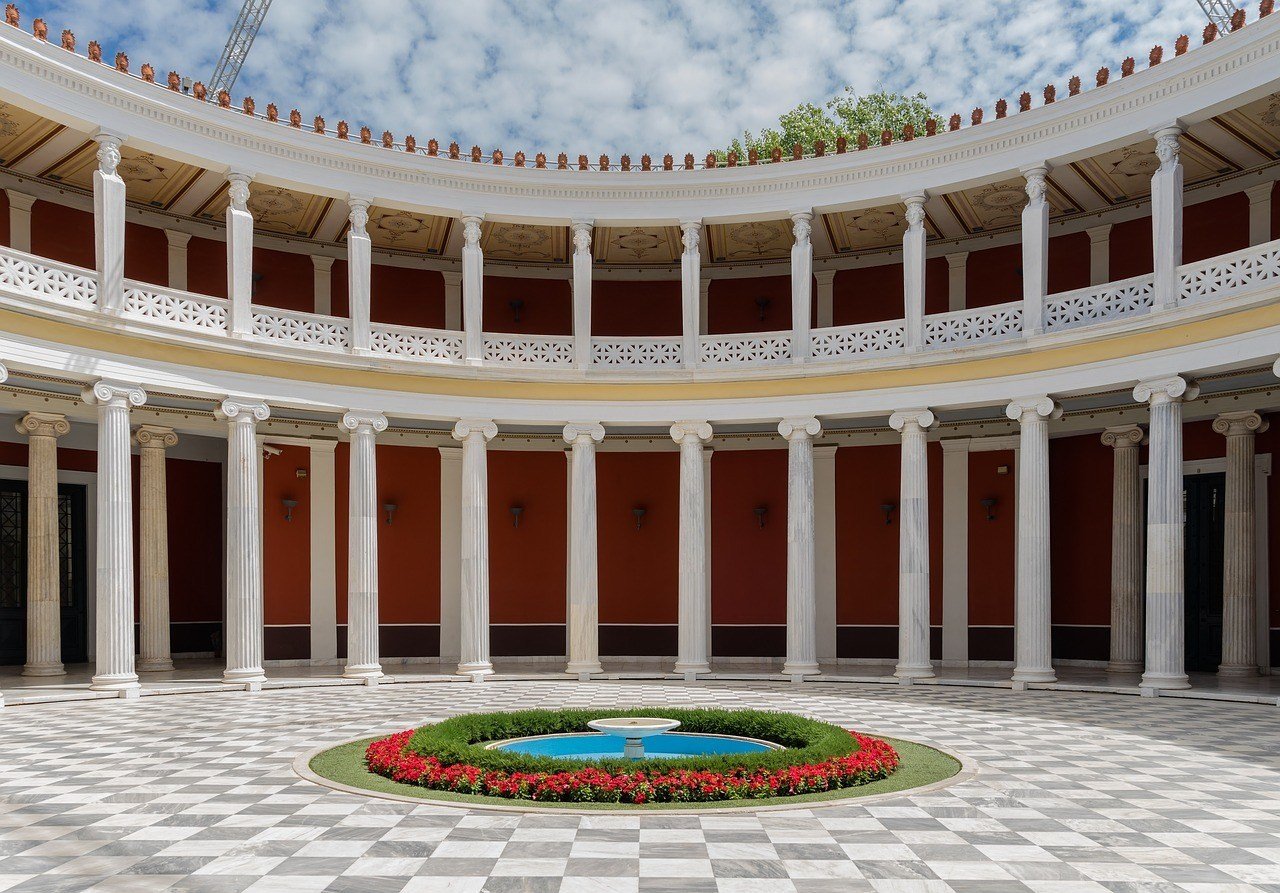 Take a walk through the National Garden
See native and exotic plants
Explore ancient ruins of columns and mosaics
Why it's awesome: Just over the road from the Panathenaic Stadium, the National Garden is another of the most famous places in Athens. Not only can you enjoy native and exotic plants, but there are tortoise and terrapin ponds in the garden too! If you're planning on walking from Mets to Kolonaki, then this is one of the prettiest routes you can take. Exploring the gardens is a perfect way to spend half a day when visiting Athens, and it's popular with tourists and locals alike!
What to do there: The beauty of the national garden is that you can make it suit your style. So, if you want to spend a few hours reading a book in the shade, no problem. Want to learn about the 7,000+ species of plants and trees in the park? You can do that too. There's even a children's library to keep the kids entertained! Oh, and if you have a jogging or running routine that you want to keep up on your holidays, there's nowhere better to exercise than this gorgeous place!
#5 – The Old Madrasa of Athens – One of the more unique places to visit in Athens!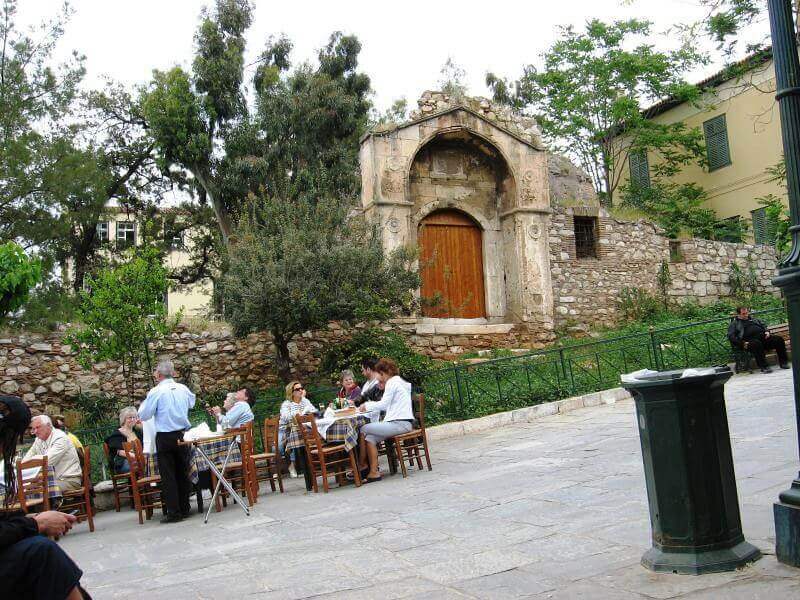 See the remains of some of Athens' darker times
Located in one of the coolest neighbourhoods in Athens – Plaka
Great for a short break between other activities
Why it's awesome: So, one of the more unusual things to do in Athens is visiting the Old Madrasa. It's not something that will take a day or even half a day, but don't let that put you off. The Madrasa is more modern than most of the ruins in Athens, dating back just 300 years. It's practically brand new by the standards here! A remain of Ottoman rule, this became one of the most feared and terrifying prisons in the Greek capital. Few who entered left, with many either being sold to slavery, tortured, or hanged from the 'hangman's tree.'
What to do there: Nowadays, the Madrasa is an interesting place to take a walk and see what's left. The key part is the doorway that led many a prisoner, student, or condemned person to their fate. You can also see the remains of the walls that held the prisoners in! The Plane Tree where so many were executed from can't be seen though – that was destroyed by a lightning strike in 1919. It's good to combine visiting the Madrasa with some of Athens' other cool landmarks, like the Roman Agora.
#6 – Syntagma Square
See the Old Royal Palace of Athens
Explore Athens' central and biggest square
Great place for people watching with a coffee!
Why it's awesome: Syntagma Square is the centre of Athens and a very important place! Translated into English, Syntagma means Consitution, and it's where the first King of Greece, Otto, granted that in the 19th century. Nowadays, it's the base of the Greek parliament and where you'll find the country's royal palace. That's not all though, Syntagma Square is a top Athens hotspot, with plenty of restaurants, nightlife, and accommodation here! In fact, most of the city's 5 star hotels are based around the outside of the square. It's a great place to eat, although do be wary of tourist pricing!
What to do there: Around the outside of Syntagma Square, there's plenty to keep you entertained for half a day. Such a large number of cafes with outside seating are the perfect place to enjoy a drink, a book, or just watch the world go by! It may sound weird, but the square's metro station is worth a visit too. Why on earth is that?! Well, when digging the foundations of the station, workers discovered one of the largest archaeological discoveries in Athens! So, when walking through the station, some of that is on display!
#7 – Temple of Hepaesthus and the Agora of Athens – One of the most underrated places to see in Athens!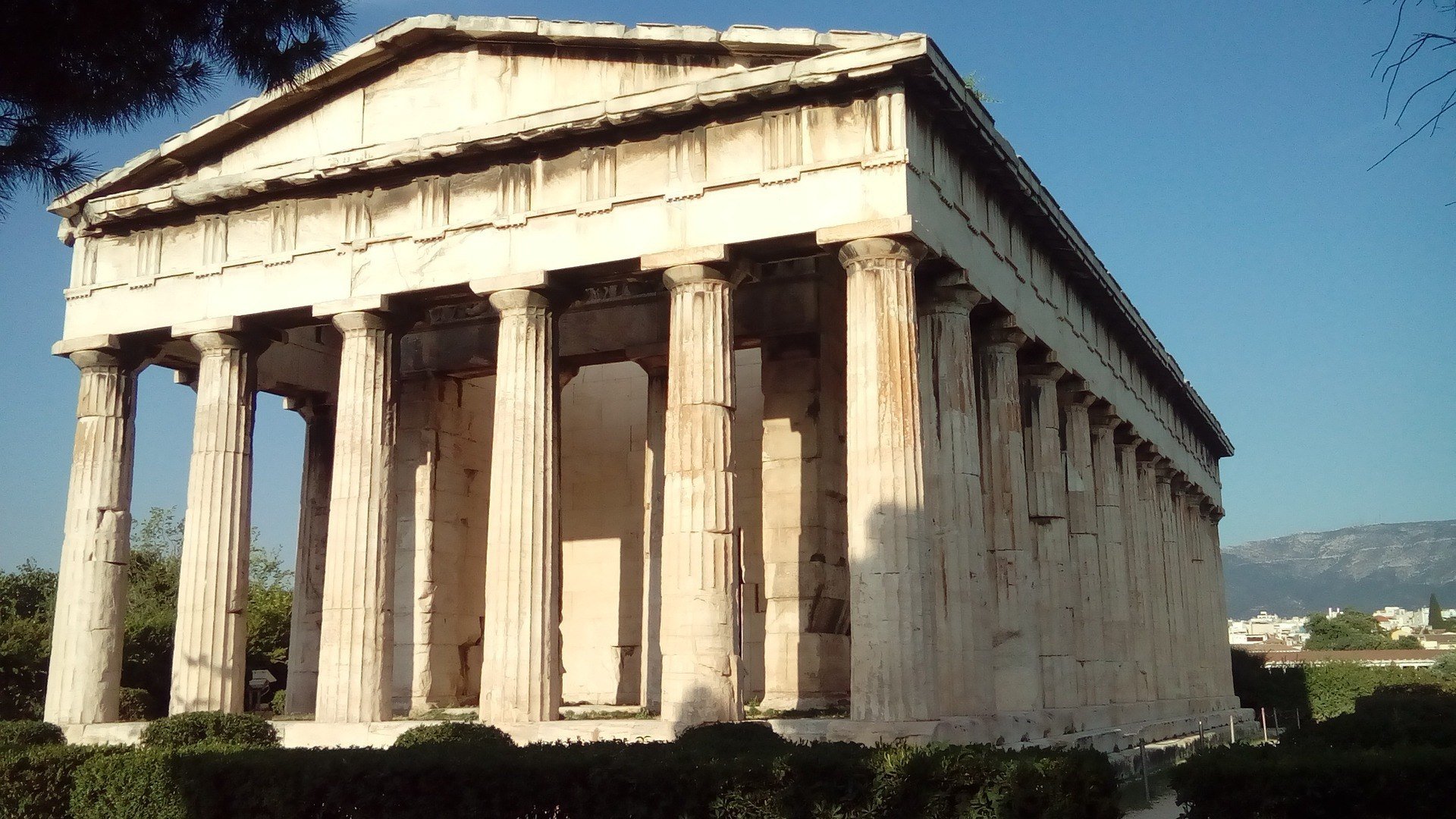 Visit one of the best-preserved Greek temples in the world
One of the earliest and best examples of a marketplace
Another of the most famous landmarks in Athens
Why it's awesome: Since these two are so close, we've put them in together. Temple of Hepaesthus is the perfect place to visit before or after a visit to the Ancient Agora. Among all the beautiful places in Greece, this one often gets overlooked. It's a mystery as to why though, considering this is one of the most complete in the city! Head on to the Agora, where minimal restoration has taken place so that you can imagine how the ancient marketplace was in the glory days of Ancient Greece!
What to do there: As well as visiting the Temple of Hepaesthus, there are a few things to keep you entertained for at least half a day here. Another impressive building that has been beautifully preserved is the Stoa of Attalos. This building comes from the Hellenistic Period. At the Agora, you can learn about how it was important through the eras of not only Ancient Greece but Roman and Byzantine too!
#8 – Kerameikos Cemetery – A nice quiet place to visit in Athens
Visit a cemetery that remained undiscovered for over 2,000 years
A beautiful spot that tourists often don't get round to visiting
One of the more unusual things to do in Athens
Why it's awesome: The stunningly beautiful Kerameikos Cemetery is a victim of a city that has so many archaeological sites! Often overlooked for more glamorous sites like the Ancient Agora or the Acropolis, you may be lucky enough to get this cool place almost to yourself. Especially if you're not visiting in the high season! The cemetery is dedicated to Keramos, the son of Dionysius. He was the hero of potters, and that's where the Latinised word ceramic comes from!
What to do there: You might think that fewer tourists come here because it hasn't been worked on. Well, you'd be wrong! As well as the beautifully preserved cemetery, there's a museum too. And yep, you guessed it, it's dedicated to pottery. Once you've finished at Kermeikos, head to one of the cool local spots nearby. Some of the best places to eat in Athens can be found nearby in the Psiri and Gazi districts. There's a hammam nearby too, where you can enjoy a relaxing Turkish bath!
#9 – Technopolis – A fascinating educational place to visit in Athens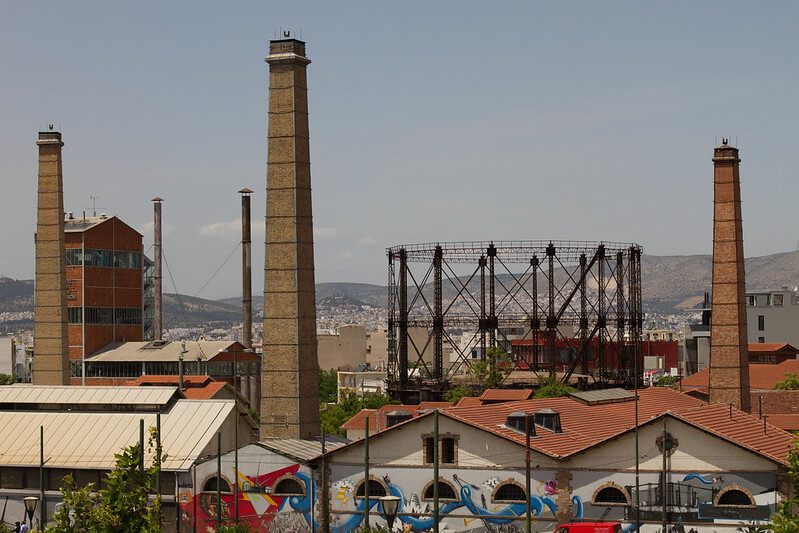 Visit one of Europe's best live industrial museums
See an autonomous and self-reliant community
A cool point of interest in Athens
Why it's awesome: There are plenty of museums in Athens, but for the average person, there is only so much you can learn about ruins and archaeology before you start to get a little bored. If you're looking to enjoy a spot of culture and something educational, this is the perfect alternative. Technopolis is located in the old gas factory in Athens but has been transformed into one of the city's most artistic and intriguing cultural centres. Visit here to see a different side of the Greek capital's history and culture!
What to do there: This charming place is often seen as a factory of art. However, it's not just art that you can enjoy here! As a live autonomous community, you can see carpenters, mechanics, and barbershops working here. It's a closed community and a tourist attraction at the same time! Check out Technopolis' events programme to see what cool things are happening when you travel to Athens. Poetry readings, art exhibitions, and concerts are just the start!
Is This the Best Daypack EVER???
#10 – Agia Dynami – Quite the quirky place in Athens
Visit this tiny Byzantine Church which is surrounded by an entire building!
Learn this little building's fascinating history
One of the more unusual attractions in Athens!
Why it's awesome: This charming little church has plenty of character and is worth making a detour to when you're in the centre! It's a Greek Orthodox Church dating back to the 16th century, dedicated to the Virgin Mary. The quaint little church is actually a shrine for pregnant women, who can go to pray for a safe delivery. The most interesting thing about it though, is that it's surrounded on all 4 sides by another building! It's also on the original sites of a temple dedicated to Heracles!
What to do there: If you're a pregnant woman, then this church is set up for you! However, if you don't want to pray for your own safe delivery it's still a really cool place to pop in and take a look. It's almost entirely surrounded by the five star Electra Metropolis hotel, so if you're staying there you literally can't miss it! If you do plan to visit Agia Dynami, make sure you dress appropriately. Usually covering below the knee is enough, but to be on the safe side it's probably best to wear jeans or long trousers.
#11 – Polignotou – A great place to visit in Athens at night!
Be led by the glowing light of the Acropolis above
Feel as though you're in Ancient Athens
Enjoy a magical movie at the open-air cinema
Why it's awesome: Polignotou is the street which leads to the Acropolis, and a leisurely stroll from Thissio to Plaka at night is an ideal spot for a romantic walk, or just to escape from the hustle and bustle of the city. It's almost always quiet, and you'll just be guided by the moonlight and the lights of the ancient Acropolis! When you reach your destination of Plaka, you can find some of the best places to eat in Athens.
What to do there: Of course, sometimes a walk just isn't enough to keep you entertained. Something that will make for an unforgettable evening though is watching a movie at Thissio open-air cinema. Not only are you under the stars, but you're also in the shadow of the Acropolis and the iconic Parthenon. There are a number of other open-air cinemas in Athens too, so if sitting under the stars in relative warmth appeals to you, you're certainly in the right city!
Get insured for your trip to Athens!
ALWAYS sort out your backpacker insurance before your trip. There's plenty to choose from in that department, but a good place to start is Safety Wing.
They offer month-to-month payments, no lock-in contracts, and require absolutely no itineraries: that's the exact kind of insurance long-term travellers and digital nomads need.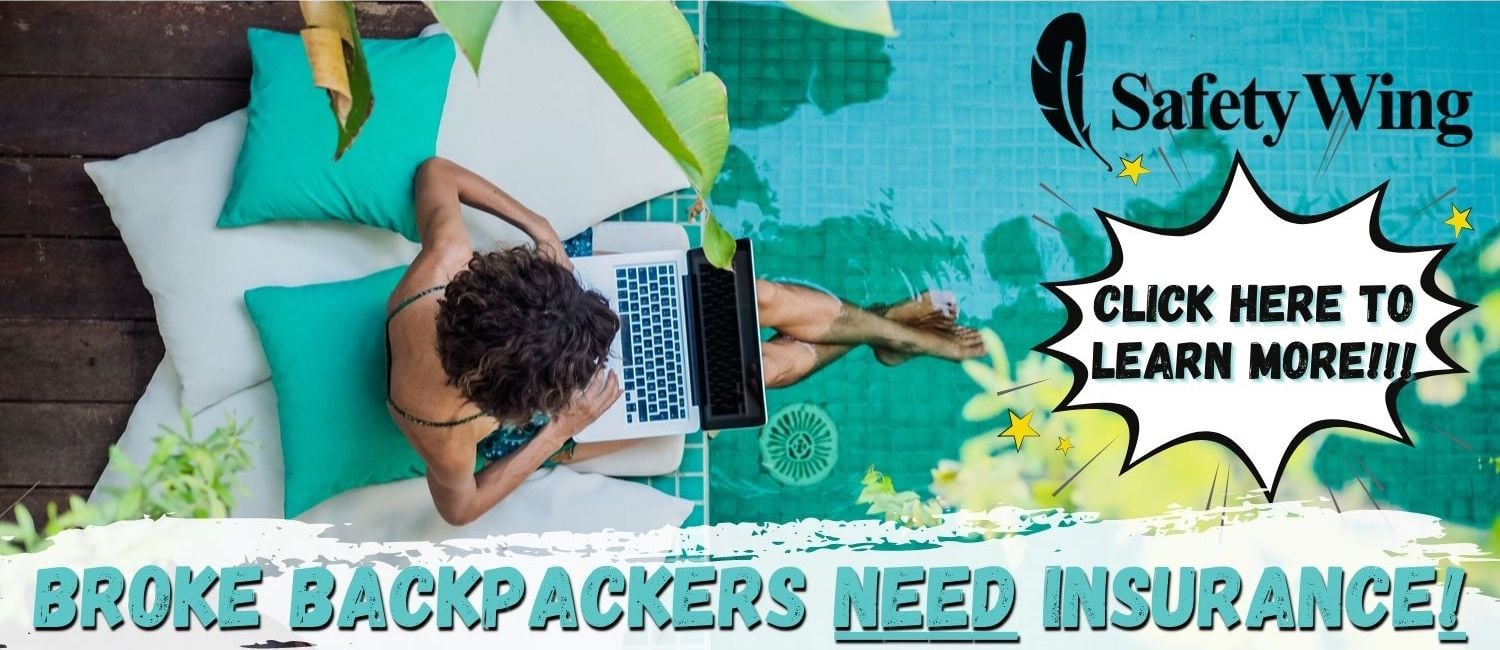 SafetyWing is cheap, easy, and admin-free: just sign up lickety-split so you can get back to it!
Click the button below to learn more about SafetyWing's setup or read our insider review for the full tasty scoop.
FAQ on the Best Places to Visit in Athens
Find out what people want to know about the best places to visit in Athens
Final Thoughts
So, that concludes our list of the best places to visit in Athens. We hope this has been a useful and informative list which has also given you an idea of the best neighbourhoods and places to stay in Athens too!
Whatever you want from your break in the Greek capital – you're bound to find it here. Fascinating architectural treasures, great food and nightlife, and some cool and unusual attractions, it's all hidden there somewhere under the shadow of the Acropolis.
Hopefully, our list doesn't just show you the best places to visit in Athens but also offers you the opportunity to stay in the city and see it like a local. If you're passionate about travel, there's no way that you'll not have a fantastic time in Athens.
Worried about spending too much money on the Island? We've put together some tips and tricks in your Greece Travel costs guide. Be sure to check it out!
Athens? Completed it mate! If you're looking for more stuff to do, check out the amazing day trips from Athens you can do too.
Alright, we've said enough – Enjoy your trip!
---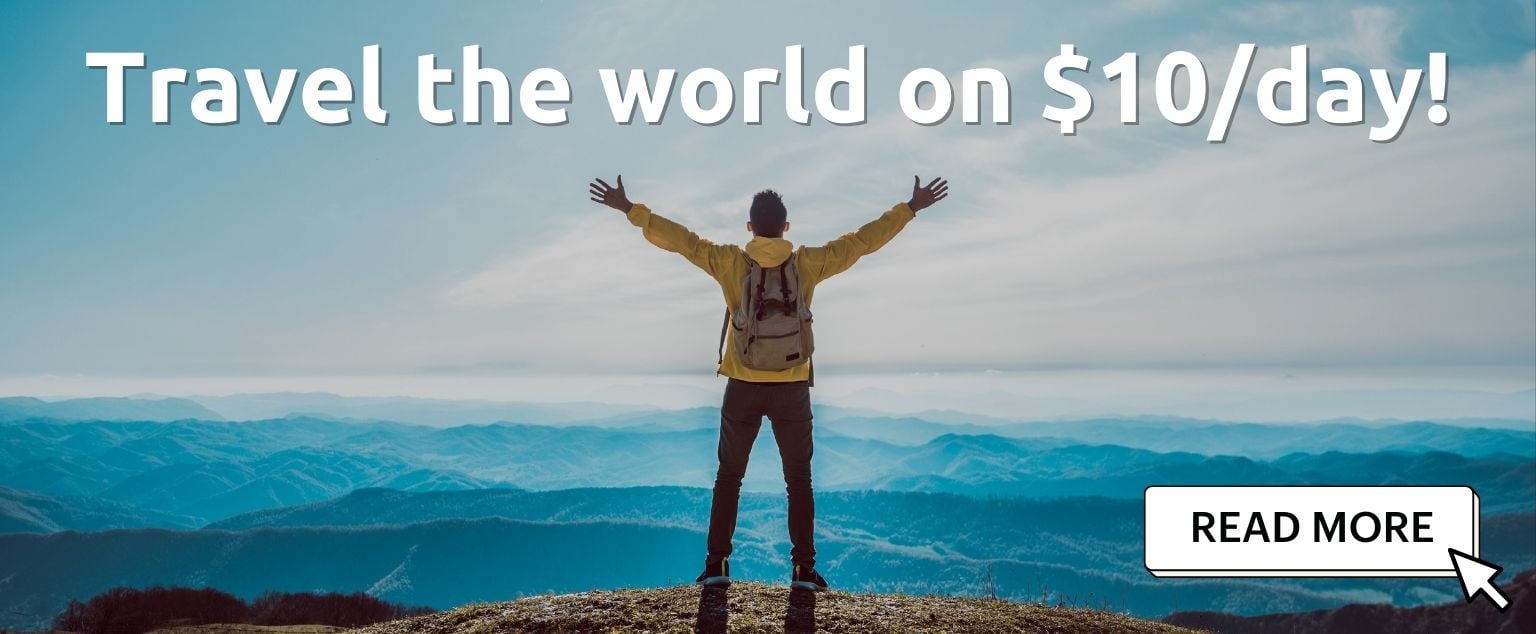 And for transparency's sake, please know that some of the links in our content are affiliate links. That means that if you book your accommodation, buy your gear, or sort your insurance through our link, we earn a small commission (at no extra cost to you). That said, we only link to the gear we trust and never recommend services we don't believe are up to scratch. Again, thank you!