Athens is one of the most incredible destinations in the world! The city is full of rich history, it's the birthplace of democracy, and even much of culture and language originated here. Pack it into three days or more with our Athens itinerary! 
We adore this city, so if you're looking for all the best of what to do in Athens, you've come to the right place. With well-priced accommodation and food, as well as free access to many of the Athens attractions, backpacking Athens is one of the best ways to experience it! 
Follow our guide to learn about exciting destinations, good food you can eat on your travels, and our top hostel pick. There's something for all budgets and travelers in this historic city.
Use our Athens itinerary to find the best day trips, as well as tips and tricks and make your holiday the best you've ever had!
Athens is one of the very best cities to explore when backpacking Greece! While the city stretches out, all of the main Athens points of interest are in a central area. So, be sure to strap on some sturdy shoes before you set out, and put on as much sunscreen as you can!
We do advise that you don't rent a bicycle to explore the Athens itinerary. While they're easy to come by, and it would be a lovely way to travel ordinarily, Athens has no bicycle lanes, and Athenian drivers are known to be a little reckless. Walking on pedestrian lanes is certainly the better option, even if it is a little slower!
3 Day Athens Itinerary Overview
Day 1 in Athens: Acropolis | Acropolis Museum | Temple of Olympian Zeus | Plaka | Monastiraki | Ancient Agora
Day 2 in Athens: National Archaeological Museum | Benaki Museum | National Garden | Museum of Cycladic Art | Panagia Kapnikaréa Church| Anafiotika
Day 3 in Athens: Roman Agora | Byzantine and Christian Museum| Food Walking Tour | Party in Psiri
Athens has many lovely neighborhoods, with old buildings pressed against the new, and citrus trees dotting the uneven cobblestone streets. While they range in luxury, you will be hard-pressed to find one without a sense of olden day charm!
One of the most popular neighborhoods is Plaka! This charming hillside area has a village feel to it, with cobblestone streets, quaint cafes, and tiny shops lining them. The neighboorhood is also brilliantly positioned in the shadow of the Acropolis!
If you want to experience the vibe of Greek island life but don't have time to get off the mainland, this is the perfect place to be. It's also the best position for our Athens itinerary!
Another great neighborhood to spend your vacation in Athens is the lesser-known Koukaki. This urban village houses some of Athens' most creative minds, and it shows. The streets are lined with bitter orange trees, and there's a unique and quietly vibrant atmosphere to it!
The neighborhood is relatively unknown, especially to tourists. With a laidback air and a charming nightlife of locals and taverns, this neighborhood is for the weary traveler.
Check out our post on the best places to stay in Athens for more suggestions!
This family operated hostel is one of the founders of Athens' youth hostel scene. It's the city's best low-budget option, with great vibes and everything you need. The staff is very friendly and helpful, and the rooms are comfortable and clean. It's also a great place to meet fellow travelers!
You can read more on our guide to the BEST hostels in Athens!
The clean, minimalist style of this beautiful apartment is second to none! While you'll feel like you've been magically transported to an IKEA catalog, that's only the beginning.
It sleeps up to three (with a double bed and a sofa bed), making it a total bargain for such a central part of town and one of the best Airbnbs in Athens.
Best Budget Hotel in Athens – Hotel Tony
With daily housekeeping, a fantastic location, a bar, and communal lounges, Hotel Tony is our favorite budget hotel in Athens! The rooms are attractive and comfortable, with a flat-screen TV and private bathroom. The beds are comfortable and the staff is very helpful. It's perfect for solo travelers and couples!
The best place to stay in Athens, this gorgeous 5-star hotel is incredible! Enjoy views of the Acropolis from the sun terrace with a cocktail, or from the top-floor restaurant with gourmet dishes. The rooms are large with modern decor and a mini bar. You can also relax in the lounge or the ground-floor bistro!
On day one of your itinerary for Athens, you'll be exploring the city's most iconic monuments and ruins, as well as a lively neighborhood and a museum. Wake up early and get in a full breakfast. You'll want all your energy for all the upcoming breathtaking scenes!
10:00 AM – Acropolis
If you're only doing Athens in a day, this is your Athens must-see. Visit the Acropolis and see the Parthenon!
Many of us have been dreaming of this iconic place since we were children. The immense structure of the Parthenon is known worldwide as a symbol of culture and human achievement. A trip to Athens wouldn't be complete without visiting this attraction! If it's your first time in Athens then you must visit this.
11:00 AM – Acropolis Museum
With an incredible gallery of ancient Greek sculpture and remarkably preserved art, the Acropolis Museum is a fascinating next stop. The museum houses most of the works found atop the Acropolis, as well as art and artifacts found around Athens.
These artworks include votive sculptures dedicated by worshippers, magnificent sculptures created to make the Acropolis the pride of Athens, and indeed, art from around Greece (though it was not a single country at the time)!
12:30 AM – Temple of Olympian Zeus
Even with one day in Athens, this beautiful ruin is well worth a visit! Once a colossal temple, the ruins have lost their roof and are now only a set of columns. Still, the genius of ancient Greek architecture and ingenuity are clear, and the structure is admirable.
The temple was begun in the sixth century BCE, but only completed 700 years later! It's a real must see in Athens in 3 days. If you are visiting Athens for the first time then don't miss this ancient treasure.
13:15 PM – Plaka
We mentioned Plaka as a great place to stay, but if you don't, you should still pay it a visit! The lovely neighborhood is the epitome of Athenian charm. With cobblestone streets filled with so many cafes and shops nestled together along the street, it's the perfect break from ancient monuments!
Relax in a cafe and discuss the day's delights, or explore the alleyways and fascinating shops.
You will also find locals going about their day, hanging out laundry overhead and playing chess in the street. Can you imagine a more perfect picture?
The neighboorhood slopes up the hill towards the Acropolis, and is in easy walking distance from your last Athens itinerary stop!
14:30 PM- Monastiraki
The next stop of your itinerary for Athens, is this lively neighborhood! Here you'll find everything you could want or need from Greece! The perfect place to shop, stroll, and explore, Monastiraki is a feast for the senses.
Whether you're looking for authentic, hand-made artworks created by monks in monasteries, or cheap not so authentic souvenirs, you'll find it and everything in between, right here.
Stroll through the stalls and stores, admiring the many bright colors and beautiful crafts. There are so many sights and smells, you'll want to take it all in from above at one of the colorful terraces that make the neighborhood famous. Relax with a drink or a light meal, and enjoy the busy spectacle!
16:00 PM – Ancient Agora
This archeological site was once the marketplace, or gathering place, of Athens. Located in the heart of the city, the Agora remained in use for about 5000 years, in countless forms!
The Agora is more important for its significant history than its splendid buildings- in fact, everything is in ruins now. If you go with a guide you will learn so much about ancient Athens and the way it was run! The democratic system in Athens is different from modern government, and yet it fathered the current system of governance and influenced the contemporary world in countless ways.
Standing apart from the ruins is the Temple of Hephaestus! This is the best-preserved example of Greek temples from the Classical Era. It is a truly beautiful and fascinating place, and a fantastic way to end of the first day on your Athens itinerary.
Whether you're spending two days in Athens or two months, this is the perfect second day! Moving away from the Classical Athens landmarks, you'll see how much more Athens has to offer.
10:00 AM – National Archaeological Museum
Marvel at the riches of ancient Greece at one of the world's best and biggest archeological museum! With frescoes, statues, and artifacts, you'll want to spend hours roaming the halls and admiring the many works.
One of the best things to see at the museum is the statue of Zeus or Poseidon! Academics are still not sure who the sculpture depicts, but it has long since been studied as a phenomenon of Athenian artistic precision.
11:30 AM- Benaki Museum
This incredible museum showcases some of the world's most impeccable treasures from the Bronze Age till the second World War when the artworks were originally cultivated by Benaki. In addition to other historical artifacts and art, the museum has an extensive collection of Greek costumes and reconstructions of Macedonian mansions!
A rare opportunity to really see how the well-to-do lived in different periods, the museum collection is truly special and one of our favorite stops on the itinerary for Athens. Its wide range of displays means its great for a group with different interests. It also means that you could spend days here, discovering new things every time!
The collection is wonderfully well maintained, and you can find plaques with information on most anything. The museum is housed in the Benaki family mansion, one of few neo-classical buildings that remain standing after the post-WWII architectural destruction.
12:30 PM – National Garden
The perfect place to enjoy a picnic and sun yourself for a little while, the National Garden is your relaxing stop for the day! The garden has its own long history and was once the royal garden of Queen Amalia and King Otto.
The immense garden has over 7,000 trees and six lakes! You can feed the ducks bread and stroll among the trees, enjoying the shade after hours in the sunny streets of Athens.
You'll find many rare and Greek plants here, many of which are grown in the conservatory onsite. This was one of the first greenhouses in Greece, and does fantastic work to maintain and study the Mediterranean plants! Be sure to pay the conservatory, and of course the Zappeion Hall nearby.
Insider Tip: Greece has phenomenal feta and the biggest red tomatoes we've ever seen. A picnic of freshly baked bread with feta, salami and tomatoes is a brilliant option!
14:00 PM – Museum of Cycladic Art
One of the most interesting museums in Athens, the Museum of Cycladic Art houses over 3,000 works from Greece! The Cyclades are the Greek islands that dot the peninsula!
So many different cultures and communities have grown and fallen in Greece's complex and fascinating history. This museum is a fantastic opportunity to see the different influences and outputs of those cultures, and not just the iconic structures and sculptures from Greece's shining moment in antiquity!
You can spend hours exploring the museum's different museums that span four large stories. Each story approaches a different theme- namely, Cycladic culture, ancient Greek art, Cypriot art, and scenes of daily life in ancient times! Each exhibition has hundreds of displays and a great deal of text about each one.
History lovers could spend days here, but you should spend two or three hours in the museum. You have lots to cover on your Athens trip itinerary!
15:30 PM – Panagia Kapnikaréa Church
Going a little forward in time, visit the Byzantine church of Panagia Kapnikaréa, dedicated to the Virgin Mary! A gem of a place to visit in Athens. The church was built in the eleventh century AD at the location of an ancient temple dedicated to a Greek deity.
The church is simply too lovely to pass, and a stop here will give you a greater appreciation for later Greek architecture. The artworks and mosaics are all from a later period, as much of the original structure was damaged by fire.
If you have the opportunity to go inside, be sure to take the chance and admire the interior of a complex building!
17:00 PM – Anafiotika
The last stop of our two-day itinerary Athens is Anafiotika! The little village stands above the rest of Athens, nestled into the Acropolis hillside. Fascinating and quaint, the neighboorhood came into being in 1841, when workers erected their houses in a single day, taking advantage of an Ottoman law that decreed that property became yours if a structure was erected between sunrise and sunset!
The white-washed houses resemble the architecture of the workers' home island, Anafi.
Continuing on the Athens three day itinerary, there's still so much to do! Depending on how long you have in the city, you can choose any number of these activities to round off your time in Athens to the perfect trip.
10:00 AM – Roman Agora
Close to the ancient Agora you visited the day before, you'll find the Roman Agora! These ruins evidence the changes that took place in architecture and style over the 500-year interim.
Established as a commercial center in the times of Augustus, it replaced what had by then become an Agora unfit for commercial activities. But unlike the ancient Agora, this space remained only commercial and never became the political and social center that the other one had for so long been.
12:00 PM – Byzantine and Christian Museum
This museum is another must for anyone who enjoys history, art, or culture! The gorgeous villa-style building houses over 25,000 works of art that span eighteen centuries! It's an incredible collection- the greatest in the world.
The collection covers the Byzantine era, as well as post and pre-Byzantine. Marvel at the immense legacy of that era and the many influences it had on art and creativity.
2:00 PM – Half-Day Ultimate Food Walking Tour
One of the best ways to explore Athens is on a food tour! Who doesn't love Mediterranean and Greek food? This tour takes you to fifteen different eateries on an exciting half day Athens walking tour.
Explore neighborhoods and niches you would never think to find on your own. Athens is a maze of alleys, and there is a lot you miss when exploring it! That's why a walking tour is one of our favorite Athens activities. Throw in some food, and you simply can't go wrong!
19:00 AM – Party in Psiri
Wondering where the nightlife is in Athens? Psiri is the easy answer! While this neighborhood is well worth a visit during the day for its contemporary galleries, charming cafes, and specialty stores where you can find anything you're looking for, it's even better at night.
The area lights up and crowds of local youth and tourists take to the streets! The place has a history of being anti-establishment, and the grungy atmosphere reflects this. Now, the neighborhood is actually designated to nightlife. Officially!
Need a place quick? Here's the best neighborhood in Athens
Watch a film at Cine Thision
One of the best things to do in Athens at night, take in a film at the Thision Open Air Cinema! This relatively unknown treasure allows you to unwind and relax after long days of exciting exploring. Have some delicious local snacks and get cultural! The theatre plays a range of movies, many not even in Greek.
The cinema gives you the feeling that you're in a private garden, with vines on the walls and a lovely atmosphere.
If you are planning a trip to Athens you can pretty much count on decent weather. Athens has mild, moderately rainy winters, and sunny, hot summers. It's a great place to visit year-round because the temperature never drops too low, and there's so much to do inside on those occasional rainy days!
Aside from its rich and important history, Athens is loved for its sunny weather and laid-back vibe. The best time to visit is in spring or autumn when the weather is warm, temperate, and the sun is always shining! The crowds are also smaller than in summer!
Winter is the cheapest time for backpackers to travel to Athens, as the hostels often lower their prices, and entry fees are cut in half!
Athens is pretty damn big city – no matter what you choose to see, expect some distances. There is an extensive metro which is very handy for getting around. That said, most our itinerary has been designed in such a way that most of it can be walked. Indeed, the best way to make in a city is by walking! Just be mindful of the heat, bring plenty of water and sunscreen.
Public transportation is also very cheap in Athens! If you want to venture further out from central Athens, the metro is the fastest form of transportation. The metro system connects to the trams, bus routes and suburban railway.
Single tickets cost under USD $2 for all public transport, but it's half if you're a student, child, or senior citizen! If you plan to travel a lot, you can also get a day pass or even a five-day Athens city pass. Both of these can be used for all modes of transport except for airport services!
Athens can get very hot during summer so dress and pack accordingly. In Autumn and Winter, evenings can get cool so bear this in mind and bring a jacket.
Athens is a relatively safe city and violent crime is very rare. The city does, however, have an issue with pickpockets and scams! Especially in crowded areas like Plaka, pickpockets are frequent. Use travelers' safety measures, like a closed and secure bag- perhaps even a moon bag that you can tuck under your shirt or keep close to your person.
Taxi scams are also common, and while you will remain safe, you may be ripped off for much more than what you should pay. If you have to call a taxi, trust your gut feeling if the driver looks dodgy!
Another good safety precaution is to make use of your hostel or hotel's lockers and keep your passport and extra cash in there. Most accommodation provides this so that you can have a more comfortable stay.
Don't Forget Your Travel Insurance for Athens
ALWAYS sort out your backpacker insurance before your trip. There's plenty to choose from in that department, but a good place to start is Safety Wing.
They offer month-to-month payments, no lock-in contracts, and require absolutely no itineraries: that's the exact kind of insurance long-term travellers and digital nomads need.
SafetyWing is cheap, easy, and admin-free: just sign up lickety-split so you can get back to it!
Click the button below to learn more about SafetyWing's setup or read our insider review for the full tasty scoop.
Find out what people want to know when planning their Athens itinerary.
Wondering how many days to spend in Athens? It's up to you. Whether you're spending a week in Athens, or only a few days, you'll be able to fill every day with ease! Do it at your own pace, and spend time at the incredible Athens landmarks and museums. You are stepping into history, and that's not something you want to rush through!
Whether you're interested in history, mythology, art, language, culture, or just beauty, Athens has so much to offer. We've put together all the very best! The great news, is that many of the smaller attractions are en-route to the stops in our Athens itinerary. So if you're walking- and we advise it -you'll see so much more than what is listed!
All you need now is to book those flights and get packing for Athens. Don't forget your travel camera- you'll want to show your grandkids one day that you saw the Parthenon!
---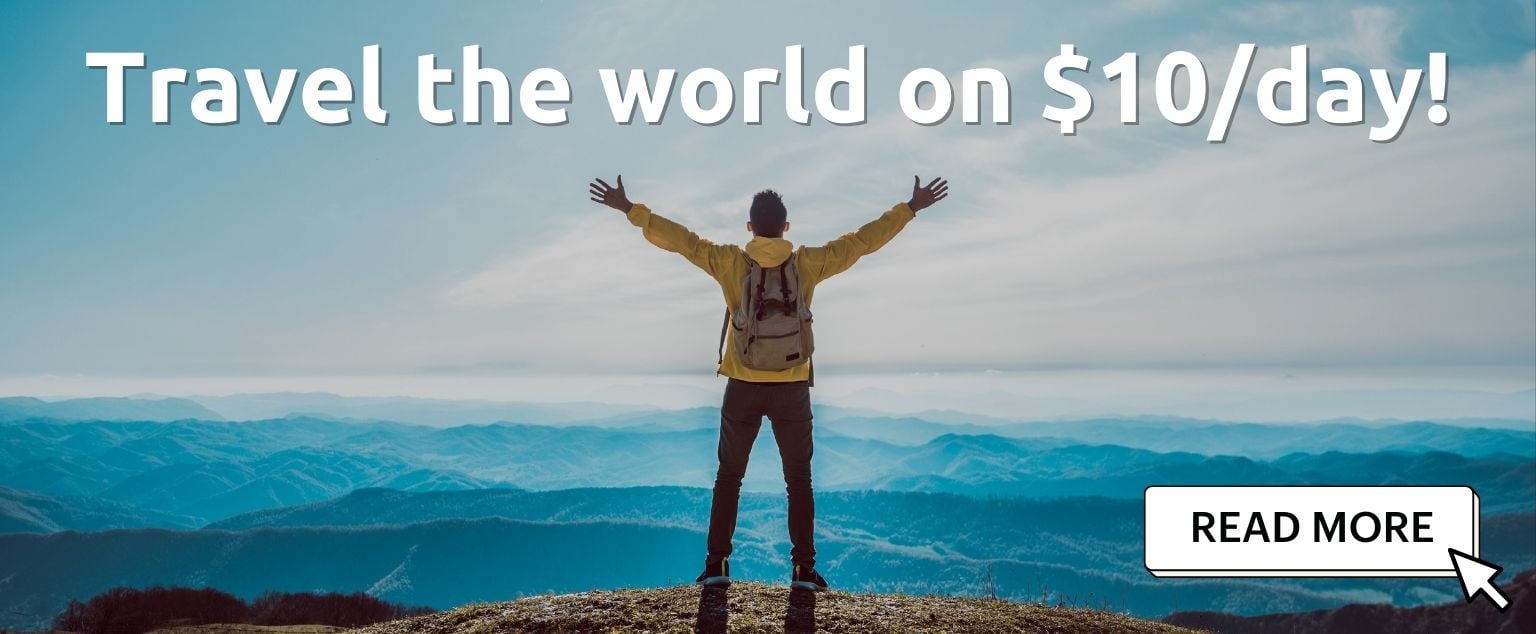 And for transparency's sake, please know that some of the links in our content are affiliate links. That means that if you book your accommodation, buy your gear, or sort your insurance through our link, we earn a small commission (at no extra cost to you). That said, we only link to the gear we trust and never recommend services we don't believe are up to scratch. Again, thank you!