Athens is the capital of Greece and gateway to the stunning Greek islands, but the city has plenty to offer in its own right. As one of the oldest cities in the world, Athens has an abundance of rich historic landmarks to explore.
The city dates back to the Bronze Age, but it's most famous for its temples and theaters from the Classical period. The most famous is the Acropolis, an ancient citadel atop a hill in the city center.
But it's not just history that brings visitors to Athens (though this is a major reason), it's also close to the port in Piraeus, which connects Athens to many pristine islands in the Mediterranean ocean.
Whether you're looking for a quiet and romantic vacation or you're a culture vulture looking to learn and explore the many archeological sites, you'll find there are many things to do in Athens.
The Top Things to Do in Athens
If you've only got a short time in Athens then these are my top five unmissable attractions in Athens to be at the top of your itinerary.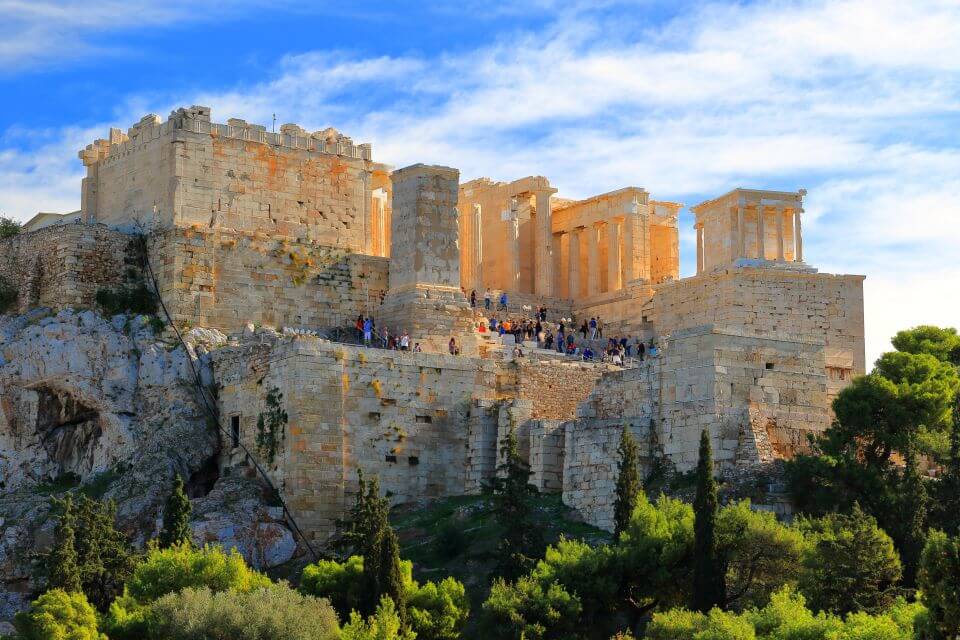 As one of the most popular things to do in Athens, the Acropolis is essential to visit for anyone traveling to Greece. This ancient site is home to some of the most impressive archeological ruins in all of Greece.
The Parthenon, the Temple of Athena Nike and the Erechtheion are all just a few of the incredible buildings that you'll find here. Wander around the site and take in the history of this fascinating place.
Acropolis is located in the center of Athens and can be reached by metro, bus, or on foot. The best time to visit is early in the morning or late in the evening to avoid the heat and the crowds.
Entrance: Starts at $22 USD
Hours: 8 AM – 8 PM
Address: Athens 105 58, Greece
2. Visit the Acropolis Museum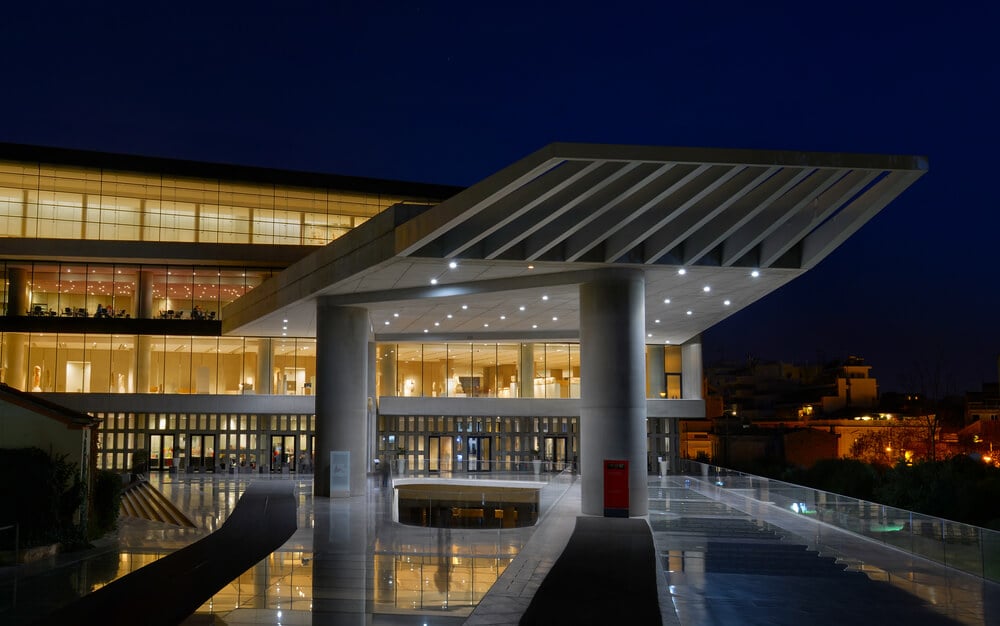 After exploring the ancient site, be sure to visit the Acropolis Museum. This modern building is home to some of the most important artifacts from the Acropolis, including the famous statue of Nike. The museum also has an amazing rooftop terrace with stunning views of the Parthenon.
With the Acropolis Museum being located just below the Acropolis site it is a no brainer to stop in and see the incredible artifacts while visiting Athens.
Entrance: $12 USD
Hours: 8 AM – 8 PM
Address: Dionysiou Areopagitou 15, Athina 117 42, Greece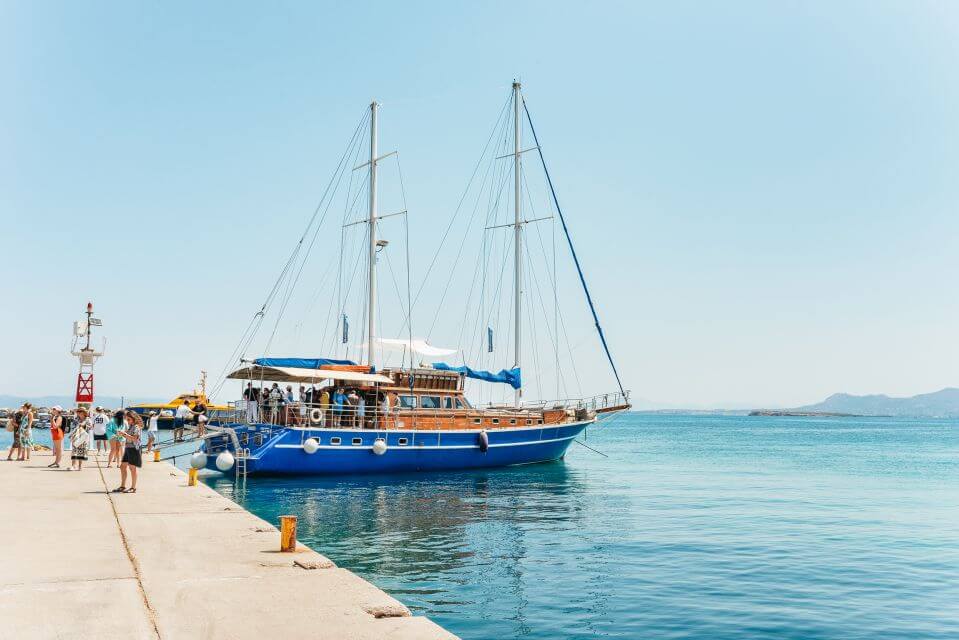 One of the best day trips from Athens is to take a boat tour to the nearby islands of Agistri and Aegina. These two islands are absolutely beautiful and make for a perfect day trip. On Aegina, you can visit the Temple of Aphaia, go for a swim in the crystal clear waters, or enjoy some fresh seafood.
Agistri is a bit more low-key, but no less beautiful. This small island is perfect for relaxing on the beach or taking a hike through the forest. It really feels like a different world from Athens and it is a great way to beat the Grecian heat.
Entrance: From $150 USD
Hours: From 8.45am
Address: Departs from Marina Zea Pier J14 at Akti Moutsopoulou, Pireas 185 34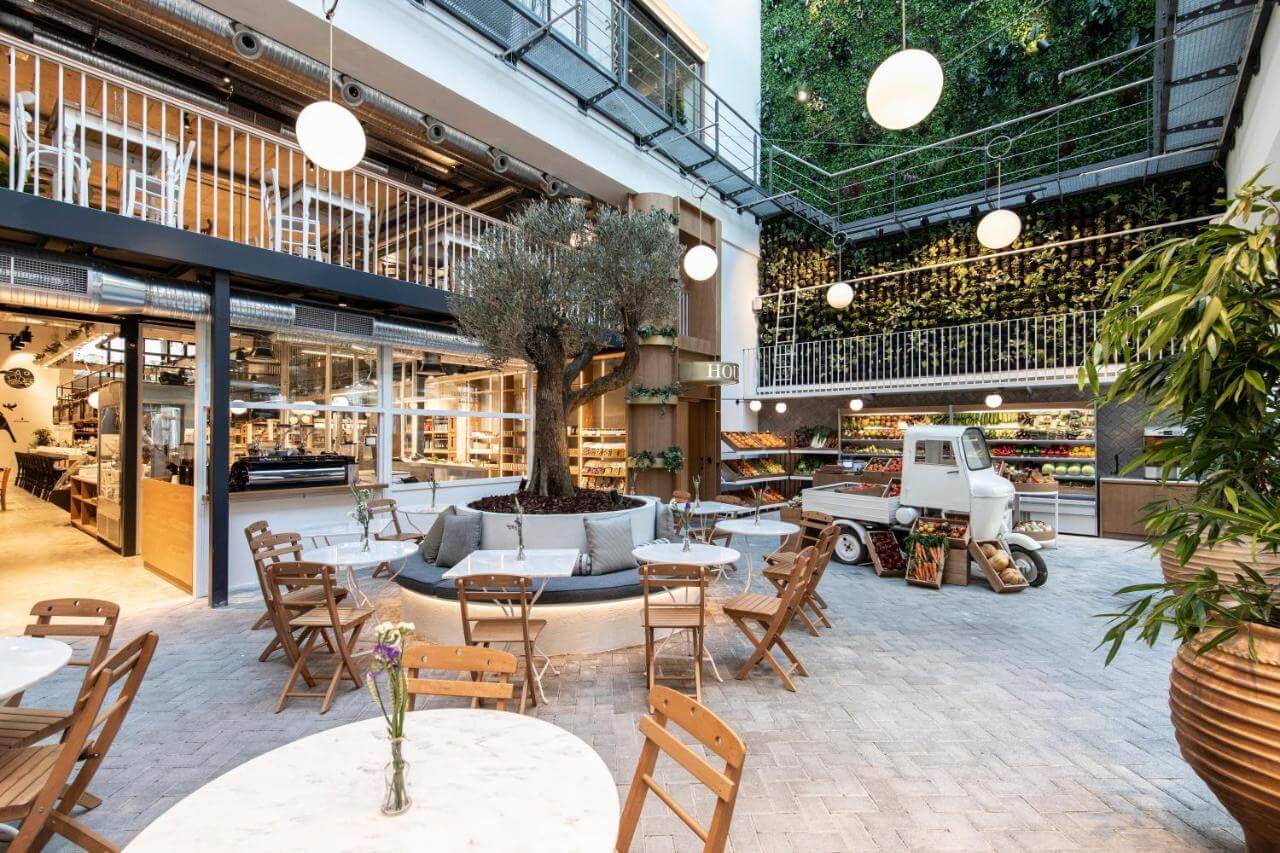 We all know that food is such a huge part of traveling, especially to Greece. Food can really make or break a place. Which is visiting Ergon House should be on anyone's list of things to do in Athens.
Ergon House is a hotel that provides a unique culinary experience for its guests along with stunning rooms at the foot of Acropolis.
The hotel has its own Michelin-starred restaurant as well as a beautiful rooftop bar. If you're looking for a foodie paradise, look no further than Ergon House.
Entrance: Rooms from $212 per night
Hours: Check-in from 3pm, Check out 11am
Address: 23 Mitropoleos Street, Athina 105 57, Greece
What is the One Item Every Traveller NEEDS???
There is one item every traveller NEEDS. Some travellers don't even know they need it, but those travellers need it more than anyone.
What is this forgotten essential of the backpacker-life? SPOILERS! Guess you'll just have to click the button to find out. 😉
Find Out What It Is!
4. Temple of Hephaestus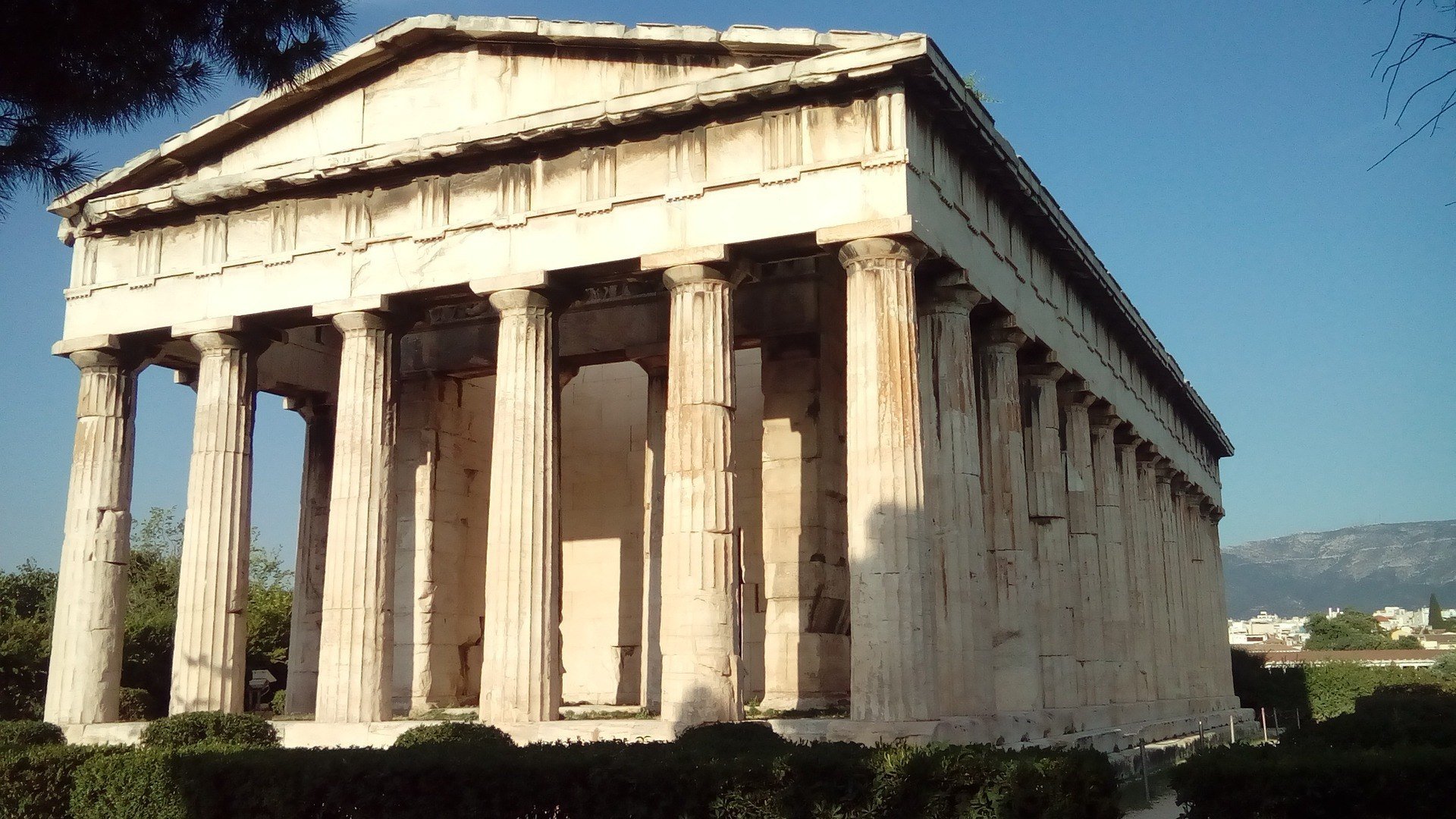 Also known as the Theseion, this is one of the best-preserved ancient Greek temples. It's also one of the few that you can still go inside and explore. The temple was built in honor of Hephaestus, the god of blacksmiths and fire, and it's said to be where he forged his famous thunderbolts for Zeus.
The temple is located in the Ancient Agora of Athens, which was once the center of public life in ancient Greece.
The temple was started in the 5th century BC and completed three decades later, when funds and labor were shifted away from it to construct the Parthenon. It's a beautiful archaeological site that's definitely worth exploring.
Entrance: 8 USD
Hours: 8 AM – 3 PM
Address: Athens 105 55, Greece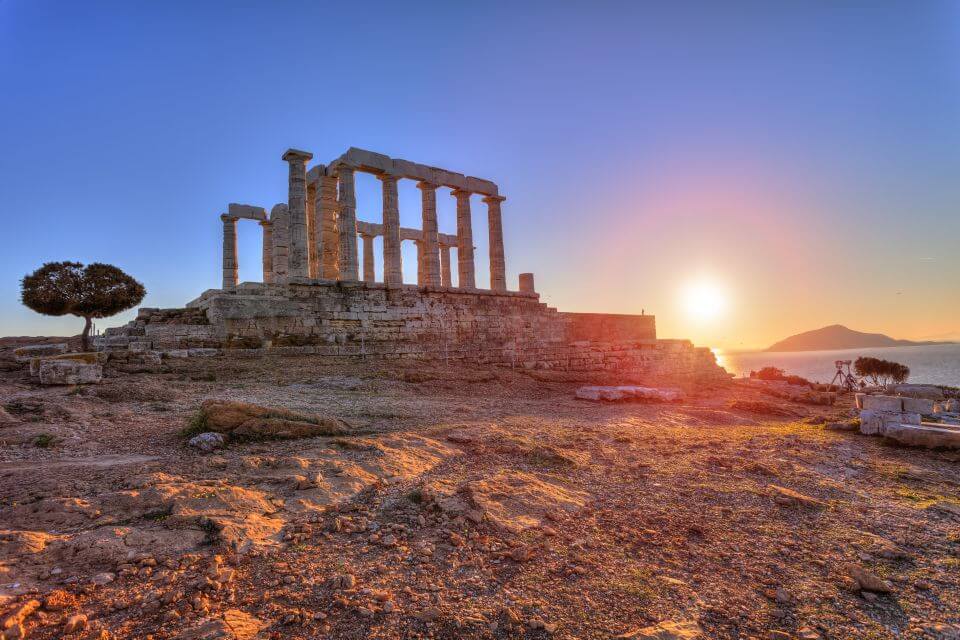 Having date while in Greece is almost unavoidable whether you are traveling with a partner or happen to meet a beautiful Grecian. One of the most romantic things to do in Athens is to enjoy sunset on the cape.
Cape Sounion is a beautiful spot located an hour away from Athens. Join a sunset boat trip that will take you to Cape Sounion and you can enjoy the mesmerizing views of the temple while sipping on some champagne.
The Temple of Poseidon is one of the most popular sites in Cape Sounion and it's definitely worth exploring. The temple was built in the 5th century BC and is dedicated to Poseidon, the god of the sea. The views from the temple are absolutely breathtaking and make for a perfect sunset spot.
Entrance: From $40 USD
Hours: from 5.30pm
Address: Cape Sounion, Greece
6. Have a Picnic at Lycabettus Hill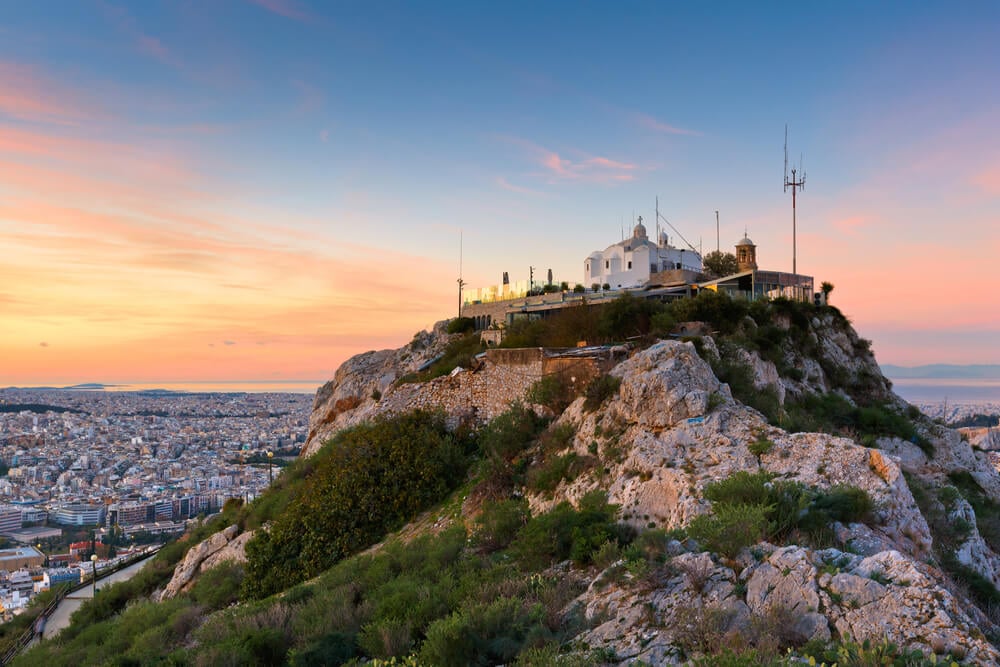 This is definitely one of the best things to do in Athens if you're looking for a breathtaking viewpoints. Lycabettus Hill is the highest point in Athens and offers stunning panoramic views of the city.
To get to the top, you can either hike up or take the funicular. I definitely recommend taking the funicular because it's a lot easier and you get to enjoy the views on the way up. Once you're at the top, you can explore the small chapel or just relax and enjoy the views.
Entrance: $10 USD round trip cable car
Hours: 9:30 AM – 2:30 AM
Address: Aristippou St
Small Pack Problems? 😉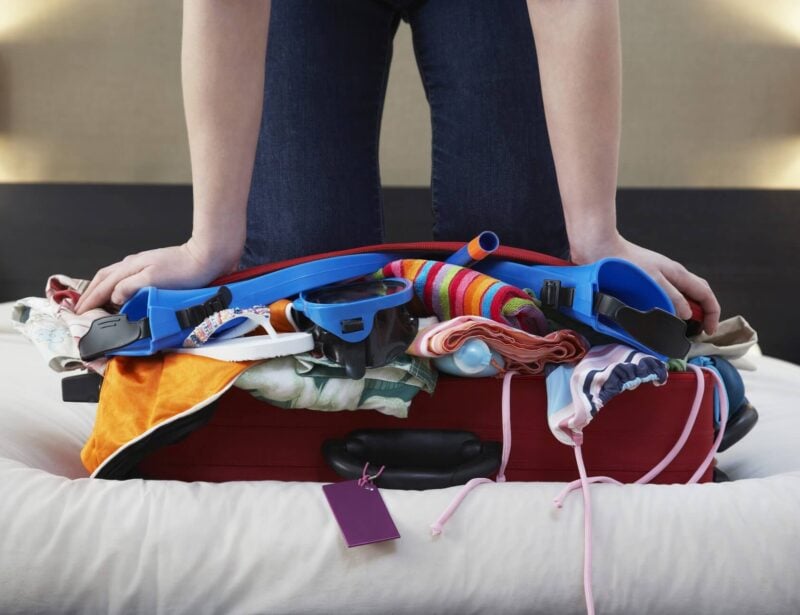 My missus travels with all her clothes in ziplock bags: don't be like my missus. UP YOUR PACKING GAME!
Packing cubes for the globetrotters and compression sacks for the real adventurers – these babies are a traveller's best kept secret. They organise yo' packing and minimise its volume too so you can pack MORE.
Or, y'know… you can stick to ziplock bags.
View Our Fave Cubes
Or Check Out the Sacks!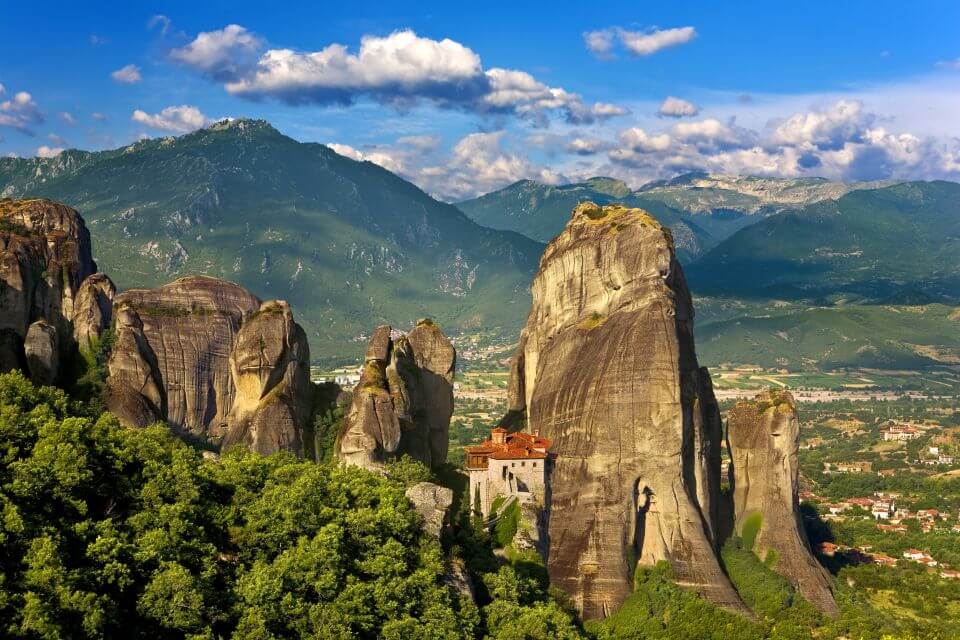 If you have time I recommend making the day trip to Meteora. Meteora is one of the most unique places in Greece and it's definitely worth a visit. A UNESCO world heritage site, Meteora is a complex of monasteries that are built on top of massive rock pillars.
The monasteries were built in the 14th century and served as a retreat for monks who wanted to be isolated from the world.
Today, there are only six monasteries left and you can visit them all with a guided tour. The monasteries are located about four hours away from Athens so it's a bit of a trek but definitely worth it.
Entrance: From $112 USD
Hours: Departs at 7.20 AM
Address: Depart from ??????? ????????, Heathfield Industrial Estate, KA8, Athina 104 44, Greece
8. Temple of Athena Nike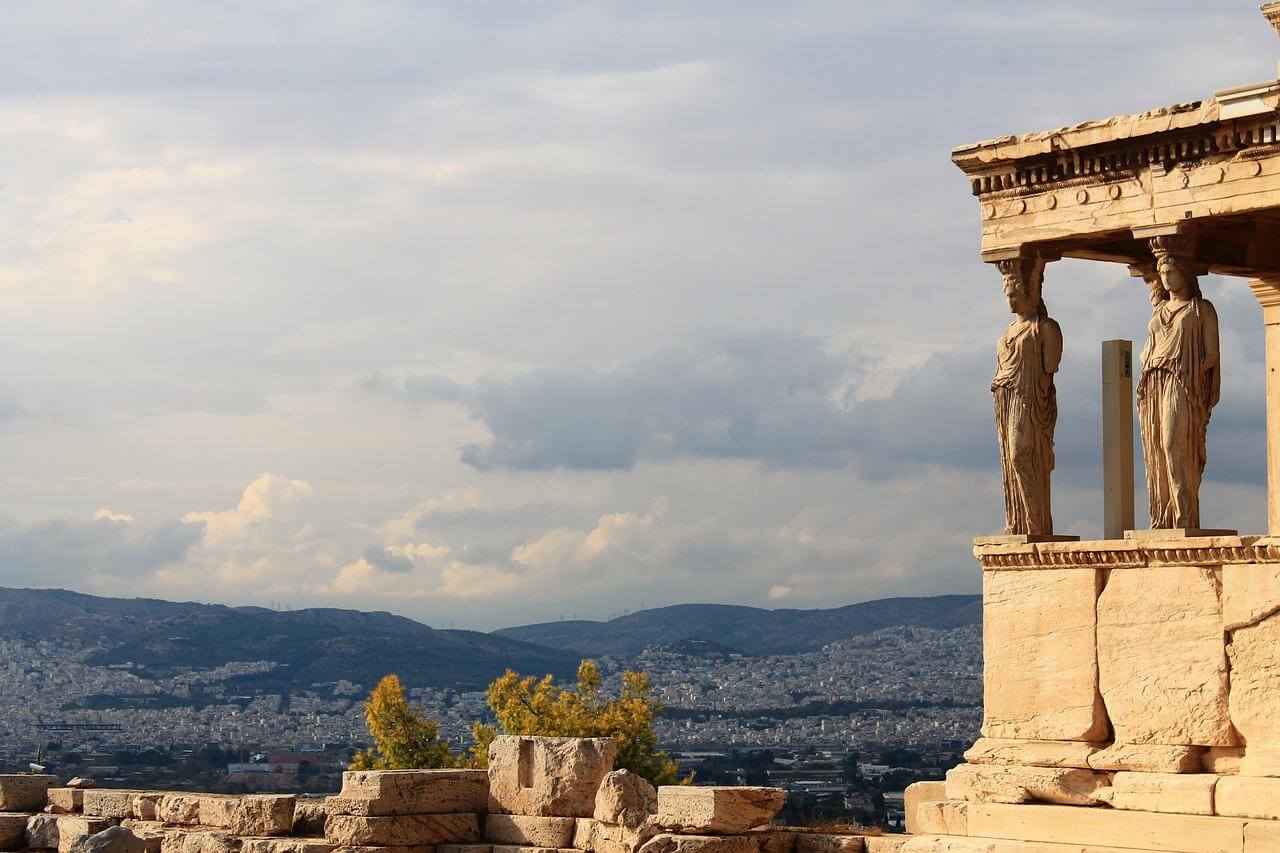 This is a small temple that's located on the Acropolis of Athens. It was built in 427 BC and is dedicated to Athena Nike, the goddess of victory. The temple is incredibly well-preserved and has some beautiful friezes that depict scenes from the battle of Marathon.
I really love this temple as I grew up wearing Nike shoes which were named after this goddess to bring victory to the athletes who wear the brand, so it feels a bit more special. I feel like I really know the Goddess. The temple is located right next to the Parthenon so it's easy to visit both at the same time.
Entrance: $20 USD
Hours: 8 AM – 6:15 PM
Address: Acropolis, Athens 105 58, Greece
9. Visit the National Garden of Athens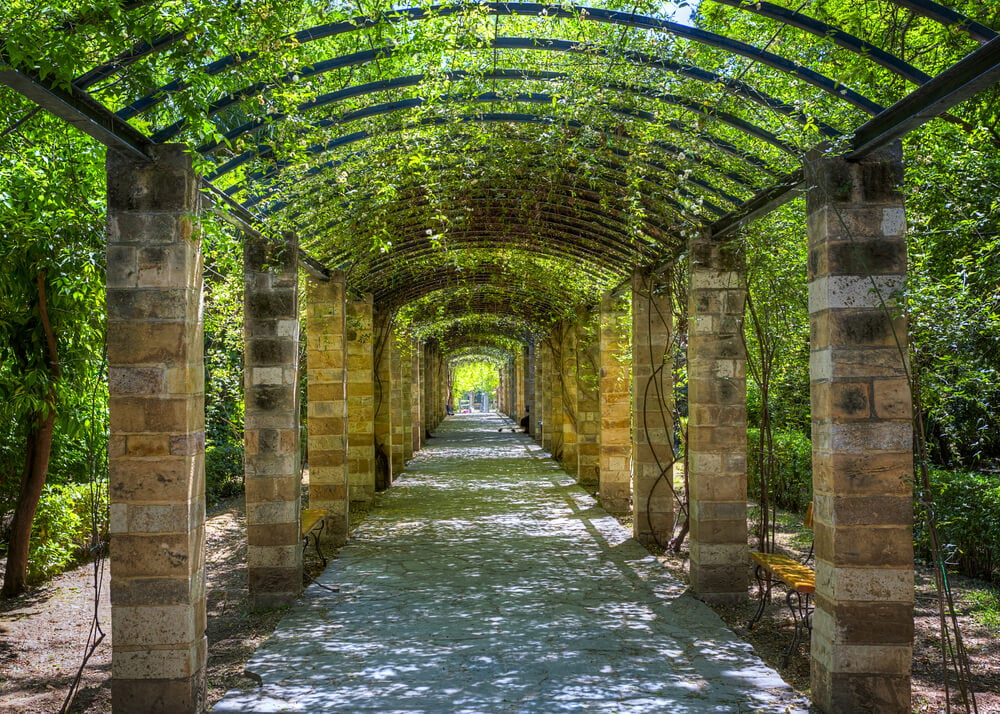 The National Garden of Athens is a beautiful oasis in the middle of the city. It's a great place to relax and escape the hustle and bustle of Athens. The garden is filled with beautiful flowers, trees, and sculptures. There's also a small lake where you can rent a boat and paddle around.
Athens boasts of a lot of great parks and gardens but this one is definitely my favorite. It's the perfect place to take a break from sightseeing and just relax.
Entrance: Free
Hours: 6 AM – 7 PM
Address: Leoforos Vasilissis Amalias, Athens 106 76, Greece
Don't even get me started on how good the food is in Athens! There are so many delicious things to eat in Athens that you'll definitely be spoiled for choice and most likely not be able to choose. When this happens, the only thing I can think to do is to try them all.
The best way to do this is by going on a food tour. This is a great way to sample some of the best food that Athens has to offer while also learning about the city's food culture.
Many tours will take you to different markets, restaurants, and cafes where you'll get to try all the delicious food. Some of my favorite things to eat are Souvlaki, Gyros, Spanakopita, and Baklava. Oof, I am drooling just thinking about it.
Entrance: $70 USD
Hours: 10am-2pm
Address: Meet at Pl. Monastirakiou 6, Athina 105 55, Greece
Is This the Best Daypack EVER???
11. Do Some Shopping at the Monastiraki Flea Market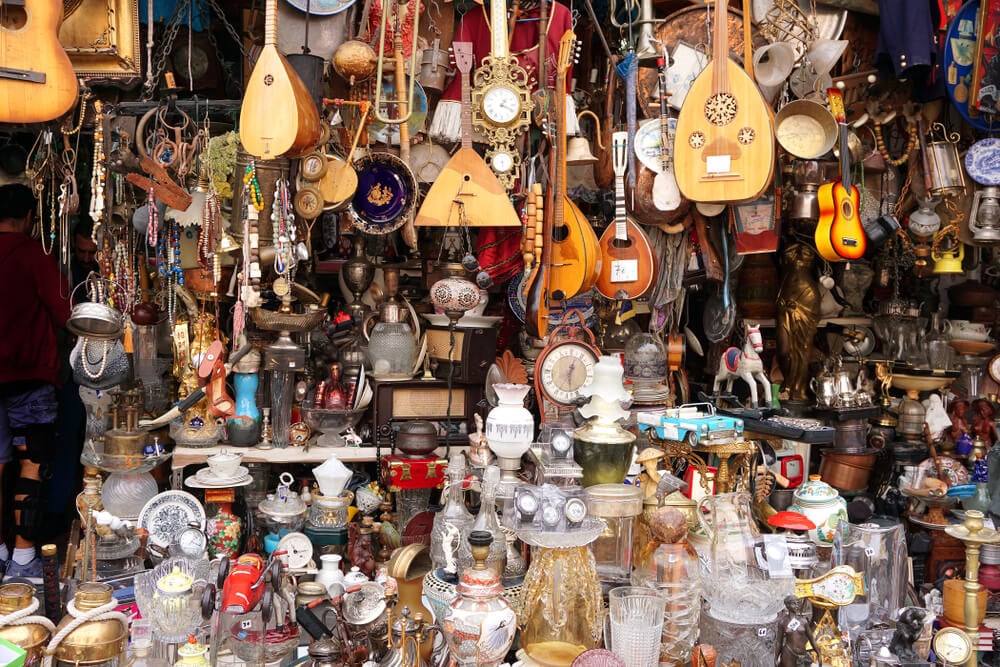 You can't go to Athens without getting some gifts for yourself and those back at home. The Monastiraki Flea Market is one of the best places to visit in Athens to find souvenirs and gifts. It's also a great place to just browse and do some people watching.
The market is located in the Monastiraki neighborhood which is one of the most vibrant and popular areas in Athens.
The flea market has some super quirky stalls and will provides visitors with a unique experience in Athens. There are tons of stalls selling everything from clothes to souvenirs to antiques. You can find almost anything at this market. It can be a bit overwhelming as there are so many things to see but it's definitely worth a visit.
Entrance: Free
Hours: 10 AM – 10 PM
Address: Ifestou 2, Athina 105 55, Greece
12. Walk the Streets of Plaka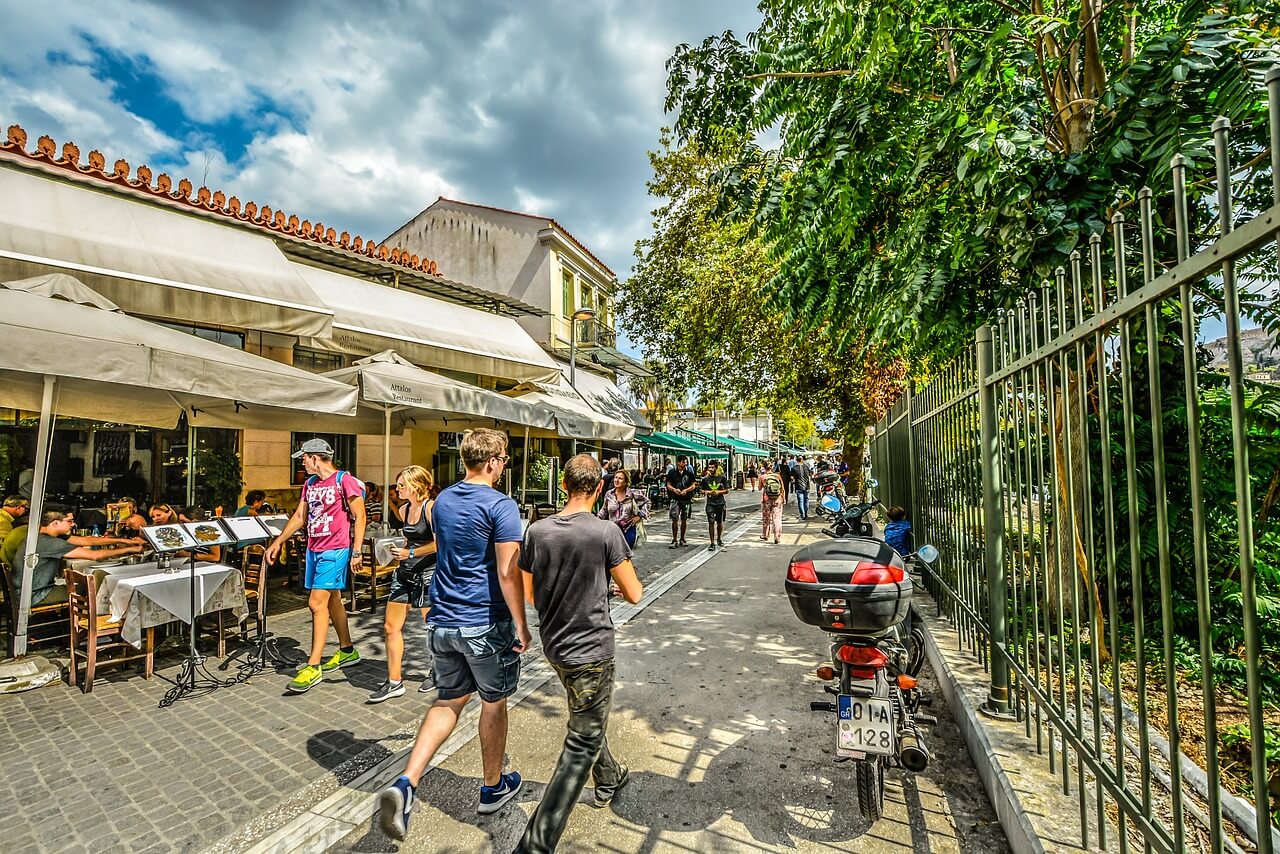 Plaka is the oldest and most historic neighborhood in Athens. It's a great place to walk around and get a feel for what life was like in Athens centuries ago. The streets are lined with beautiful neoclassical buildings and there are plenty of restaurants, cafes, and shops to explore.
I love walking around Plaka as it's such a beautiful and charming neighborhood. It feels like you're stepping back in time when you walk around. If you're looking for a break from all the ancient ruins, then Plaka is the perfect place to go.
Entrance: Free
Hours: 24 hours
Address: Plaka, Athens 10556, Greece
13. Visit the Museum of Cycladic Art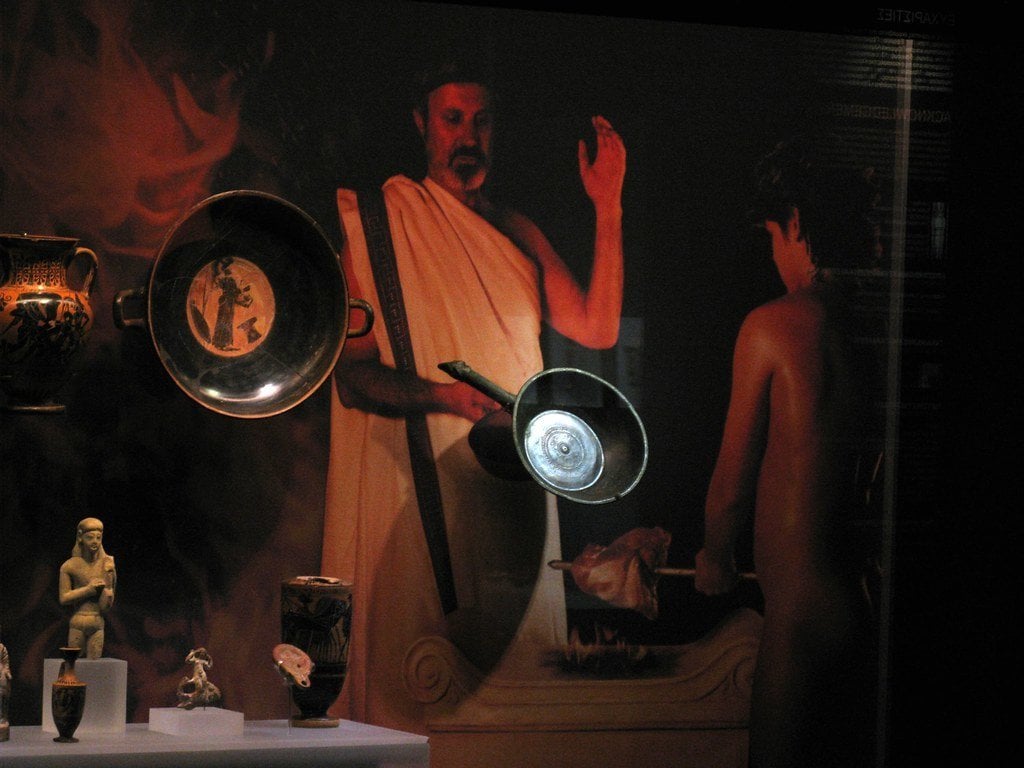 The Museum of Cycladic Art is one of the most underrated museums in Athens. It's definitely not as popular as the Acropolis Museum but it's 100% worth a visit. The museum is dedicated to the art of the ancient Cycladic civilization which was based in the Aegean Sea.
The museum has an excellent collection of Cycladic art, as well as other artifacts from the Aegean civilizations. It's a great place to learn about a different side of Greek history and get another perspective of the country. The museum is small but it's definitely worth a visit if you're interested in ancient history.
Entrance: 10 USD
Hours: 10 AM – 5 PM
Address: Neofitou Douka 4, Athina 106 74, Greece
14. Temple of Olympian Zeus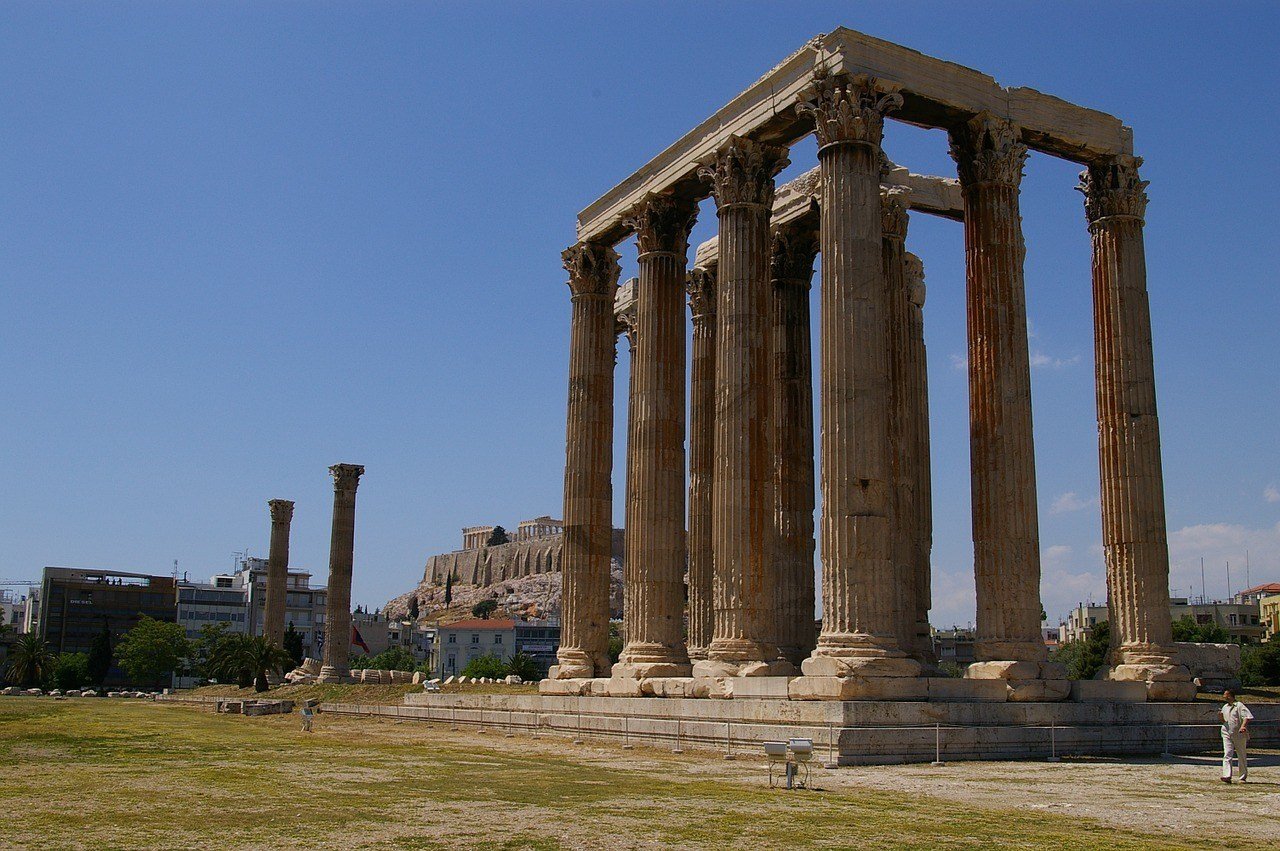 I think Zeus is continuously one of the most popular and well known Greek Gods. In the heart of Athens, there is a temple that was once dedicated to him. It's one of the coolest ancient ruins in Athens and it's definitely worth a visit. The temple was built over 2,000 years ago and it's one of the largest temples ever constructed in Greece.
Even though it's in ruins, the temple is still an impressive sight. It was once the largest temple in Greece and continues to be one of the most visited.
Entrance: $6 USD
Hours: 8 AM – 7 PM
Address: Athens 105 57, Greece
Travel with peace of mind. Travel WITH a security belt.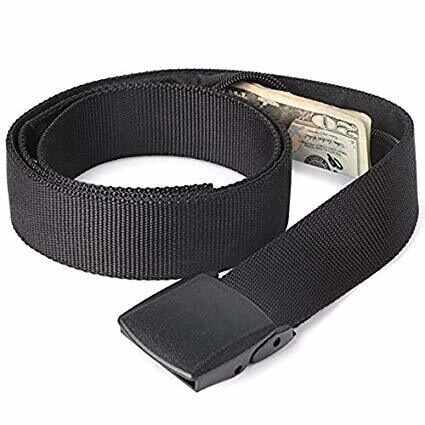 Get your cash stashed with this awesome Pacsafe money belt. It will keep your valuables safe no matter where you go.
It looks exactly like a normal belt except for a SECRET interior pocket perfectly designed to hide a wad of cash or a passport copy. Never get caught with your pants down again! (Unless you want to.)
View on REI!
15. Admire the Parthenon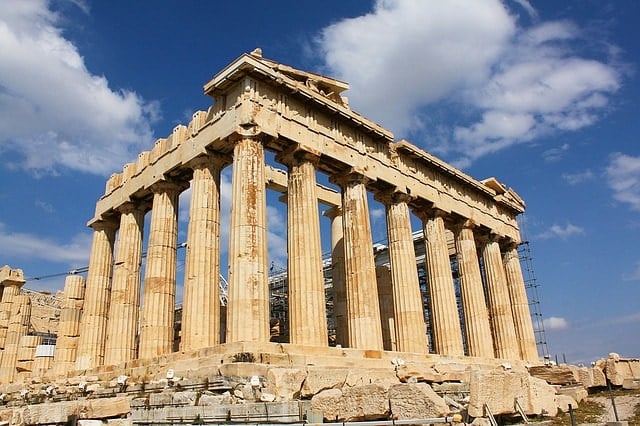 No trip to Athens is complete without admiring the Parthenon. It's one of the most popular tourist attractions in Athens and a can't miss. The Parthenon is an ancient temple that was dedicated to the goddess Athena. It's considered to be one of the most important buildings in all of Western architecture.
The Parthenon is located on the Acropolis making it an easy stop on your visit there. It's definitely worth admiring from the outside but you can also go inside and explore. I recommend getting there early as it gets extremely crowded later in the day.
Entrance: $20 USD
Hours: 24 hours
Address: Athens 105 58, Greece
16. Admire the Temple of Erechtheion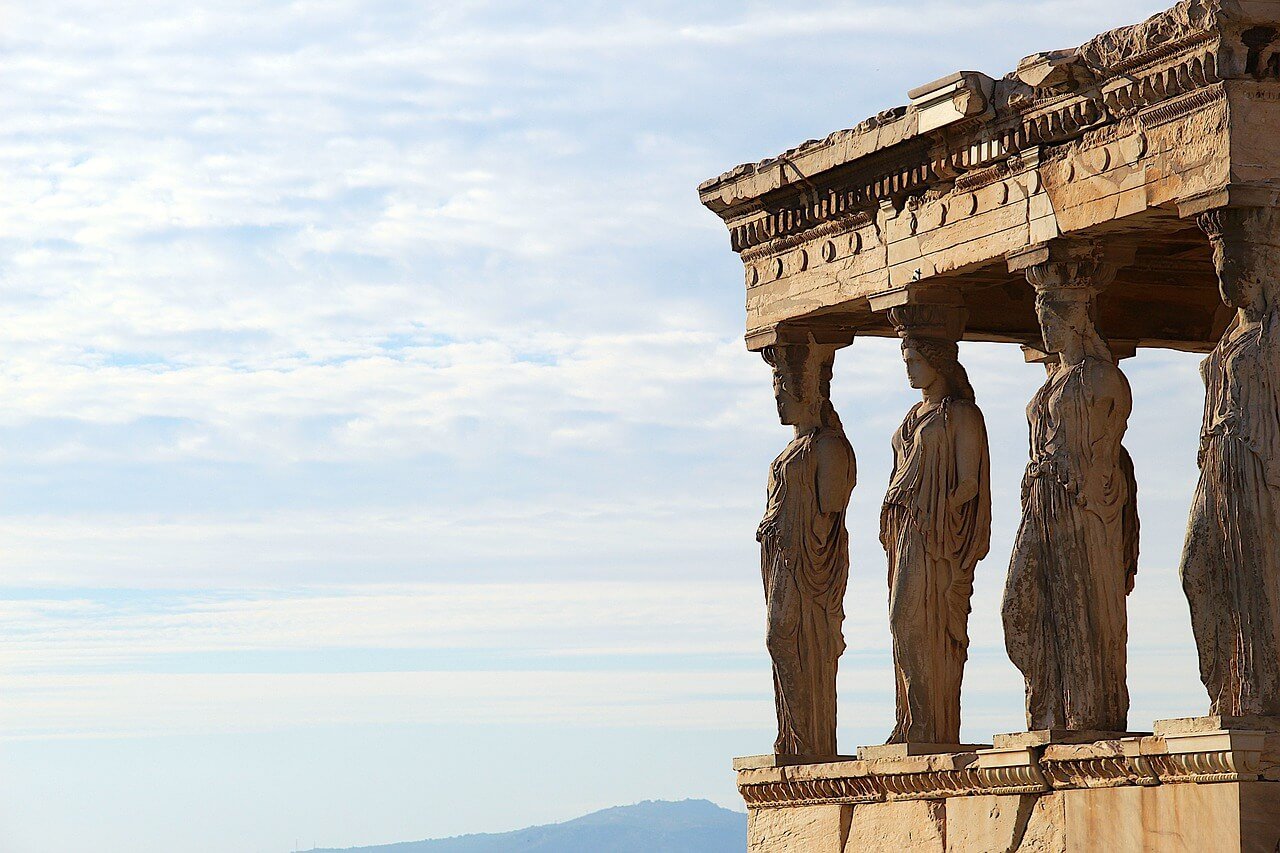 The Erechtheion is another ancient temple located on the Acropolis. It's smaller than the Parthenon but it's just as impressive.
The temple is dedicated to Athena and Poseidon and it was built over 2,000 years ago. The Erechtheion is known for its unique architecture. The southern Porch of the Maidens, which is the most noticeable and famous feature in the Erechtheion.
This temple, built in the 4th century BC by Callimachus or Alcamenes and dedicated to Athena, has six magnificent caryatids carvings with their arms uplifted. The current caryatids are forgeries, and five of the originals are now at the Acropolis Museum in Athens, while a sixth is at the British Museum.
Entrance: $20 USD
Hours: 8 AM – 7 PM
Address: Athens 105 58, Greece
17. Learn About the History of Democracy at The Ancient Agora of Athens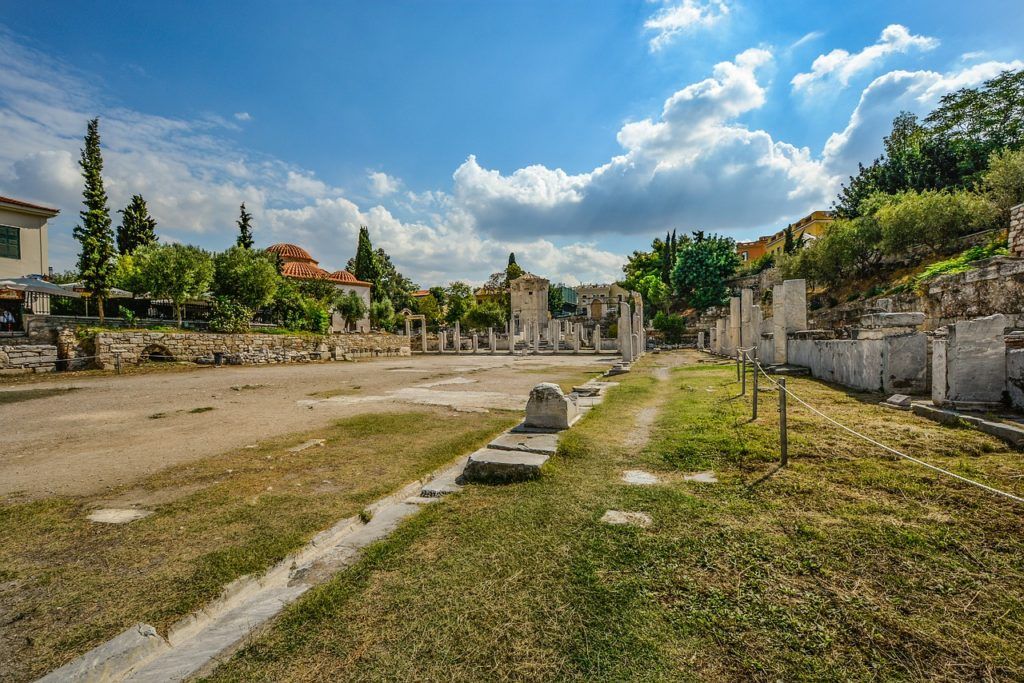 The Ancient Agora was the center of public life in Athens. It was the site of political, commercial, and social activity. The agora was also the site of many famous philosophical debates. The Ancient Agora is now an archaeological site that you can visit and explore.
The site includes a museum and is a great place to learn about the history of Athens and see some of the most important ruins. My favorite part is the Stoa of Attalos which is a restored building from the 2nd century BC.
Entrance: $8 USD
Hours: 8 AM – 8 PM
Address: Adrianou 24, Athina 105 55, Greece
18. Visit the Birthplace of Democracy, Areopagus Hill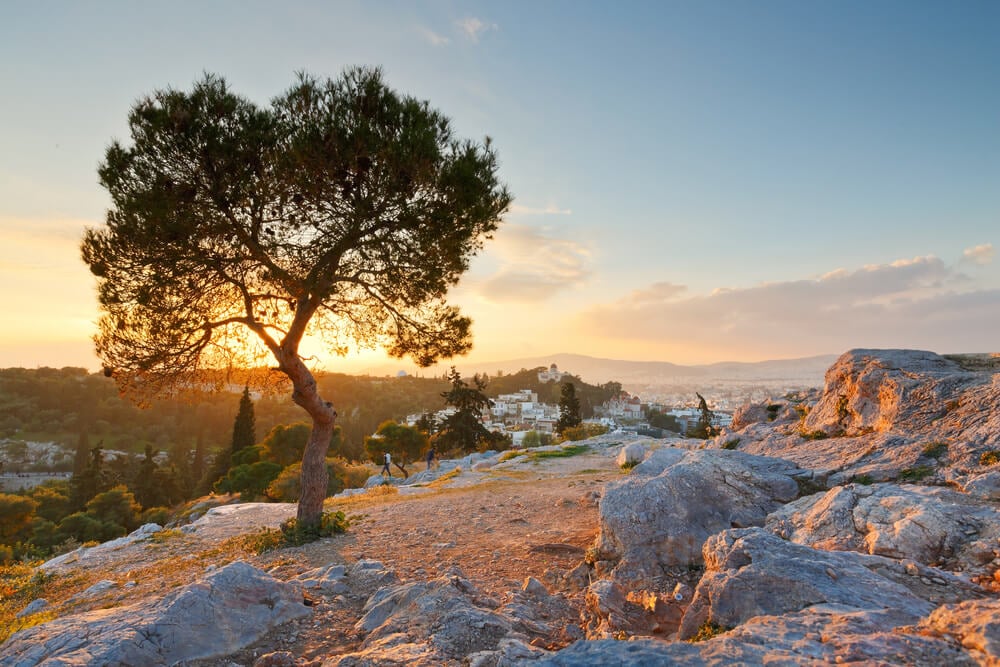 The Areopagus is a large rock located southwest of the Acropolis. It's known as the "hill of Ares" because it was once the site of Ares' temple. The Areopagus is also known for being the site of some famous philosophical debates.
I know sounds kind of boring BUT it is actually where many gathered to judge if murderers were guilty or not. Wild right?
This hill is known as the "birthplace of democracy." Areopagus is definitely worth a visit if you're interested in history and want to get off the beaten path. The views from the top of the hill are also incredible.
Entrance: Free
Hours: Open 24 hours
Address: 8, Athina 106 76, Greece
19. Learn About Greek History at Benaki Museum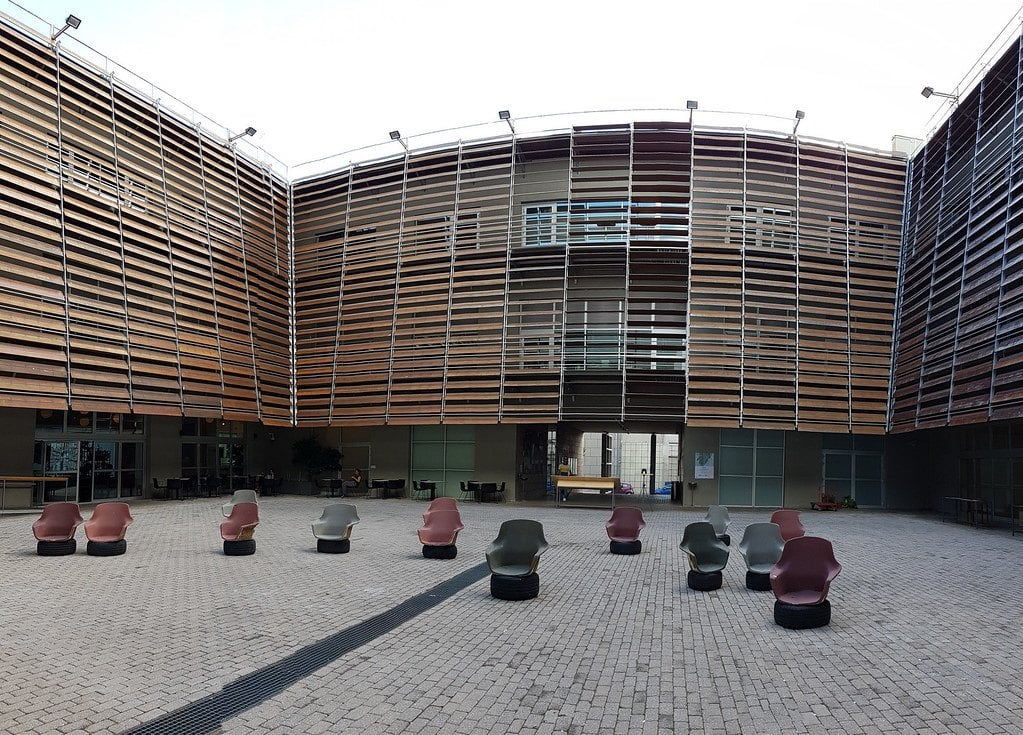 The Benaki Museum is a great place to learn about the history of Greece. The museum has a wide range of exhibits that cover different periods in Greek history. The museum is also home to a massive collection of Greek art.
It is one of the first museums to have an almost complete chronological walk through of Greek history finishing with the war against the Ottoman Empire. The Benaki Museum is definitely worth a visit if you want to learn about the history and culture of Greece.
Entrance: $6 USD
Hours: 9 AM – 5 PM
Address: 1 Koumbari & Vassil
20. See Where the Olympics Started at the Panathenaic Stadium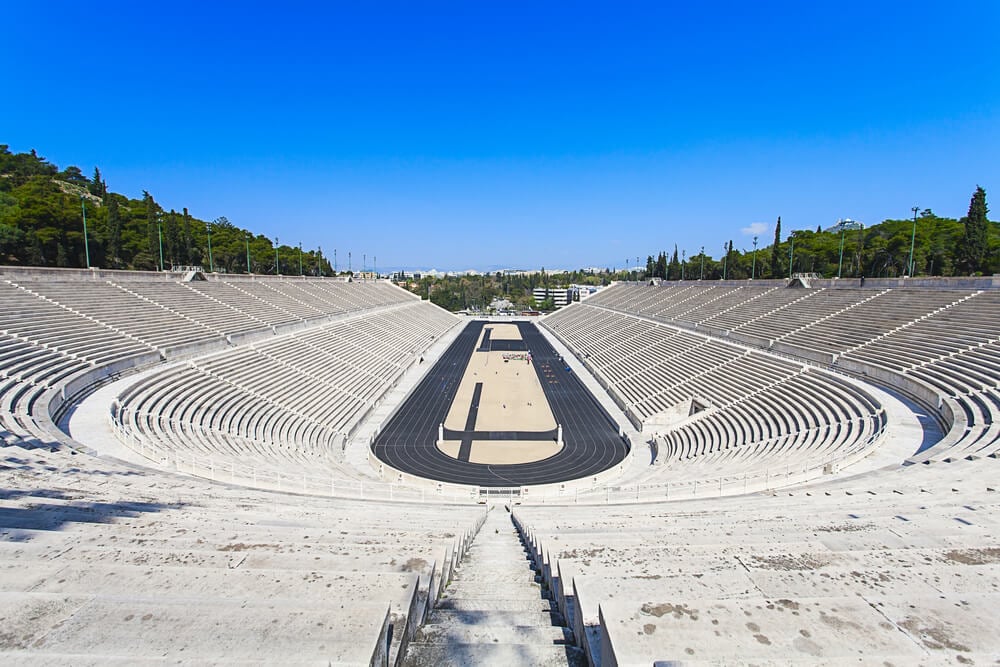 The Panathenaic Stadium is a stadium located in Athens that was originally built in 329 BC. It was used for the Panathenaic Games which were held every four years to honor the goddess Athena. These later became what we know today as The Olympic Games.
The stadium was rebuilt in 144 AD and then again in 1869 and was actually used in 2004 during the Athens Olympics for the archery event and was also the finish line for the men's and women's marathon.
The stadium is now a major attraction in Athens for those wanting to explore the ruins of the . You can also walk on the track where the Olympic athletes once ran.
Entrance: $5 USD
Hours: 8 AM – 7 PM
Address: Leof. Vasileos Konstantinou, Athina 116 35, Greece
Forget boring accommodation… book yourself an EPIC STAY!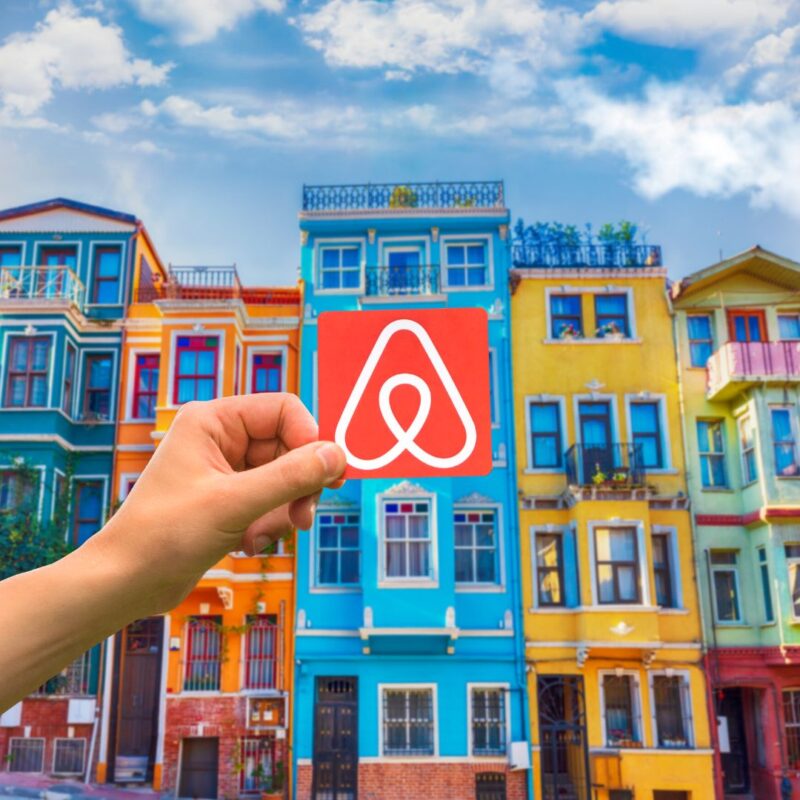 Why stay in a naff hotel when you can stay in a cosy, stylish local house instead? And for half the money too!
Stay somewhere EPIC and save your hard-earned dollars — from houses to barns to castles and caves, there is an Airbnb for every occasion!
Book an EPIC Stay
21. Watch a Concert at Odeon of Herodes Atticus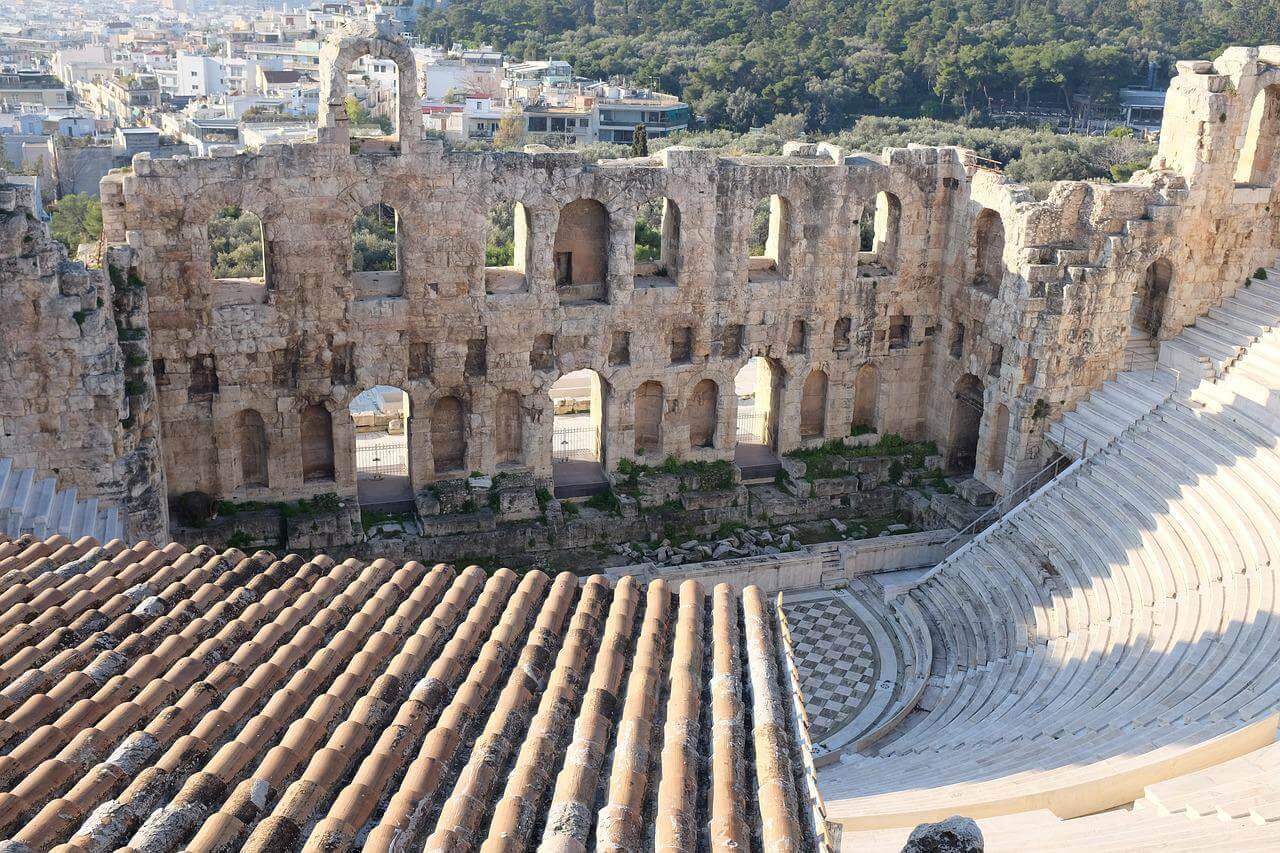 The Odeon of Herodes Atticus is an outdoor amphitheater located on the southwest slope of the Acropolis. The amphitheater was built in 161 AD by Herodes Atticus and was used for music concerts and plays.
The Odeon of Herodes Atticus is still used today and it hosts a summer series of music concerts and plays. The amphitheater also has incredible views of the city of Athens.
Entrance: Varies depending on event
Hours: Open 24 hours
Address: Dionysiou Areopagitou Street, Athina 105 58, Greece
22. Check Out The Tomb of the Unknown Soldier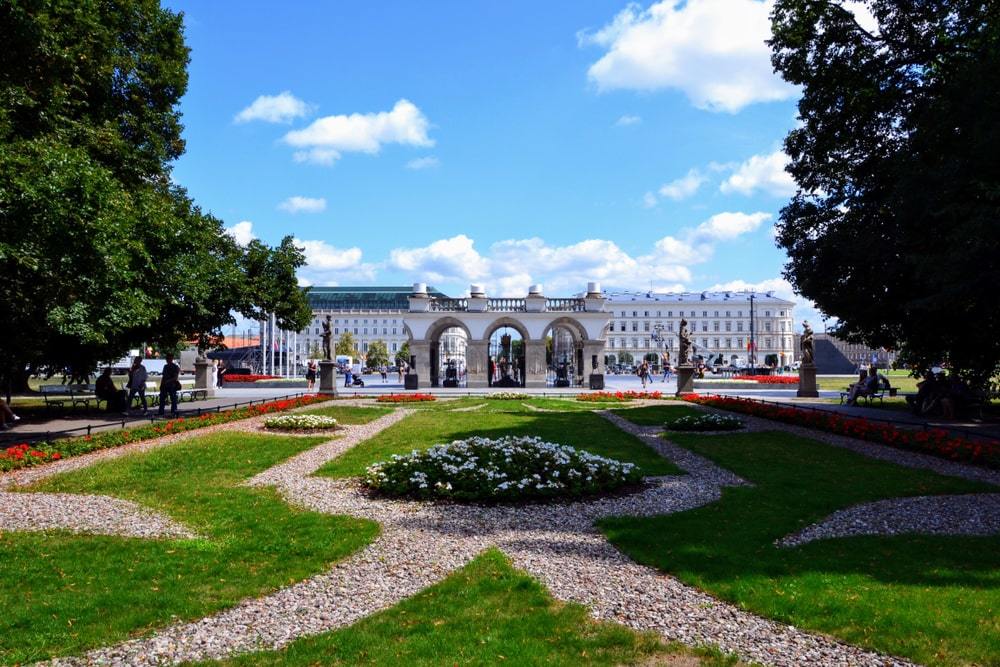 The Tomb of the Unknown Soldier is a monument dedicated to the Greek soldiers who died during World War I, the Greco-Turkish War, and the Korean War. The monument is located in front of the Parliament building in Athens and was built in 1932.
Every hour on the hour, a group of soldiers known as the Evzones perform a traditional changing of the guard ceremony in front of the monument. The Tomb of the Unknown Soldier is a popular tourist attraction and a really beautiful tribute to Greek soldiers.
Entrance: Free
Hours: Open 24 hours
Address: Leoforos Vasilisis Amalias 133, Athina 105 57, Greece
I know, I know, when you think of Greece Islands you are imagining Mykonos, Santorini, etc… but Hyrda is a hidden gem that is absolutely worthy of a day trip from Athens. Explore the narrow streets and find a cafe where you can sit outside and enjoy the view.
This car-free island is full of greek magic and charm. It is the perfect place to relax after days of exploring ruins and enjoying the Mediterranean Sea.
The island has some of the most delicious seafood. I promise you will not regret this day trip. There are also a few small museums on the island if you're interested in learning about the history of Hydra.
Entrance: $150 USD
Hours: 8am
Address: Depart from Athanasiou Diakou 26, Athina 117 43, Greece
Where to Stay in Athens
Athens is a large city and incredibly popular among tourists, so you'll always find places to stay. Whether you're looking for a hotel, hostel or Airbnb, these are all the best places to stay in Athens…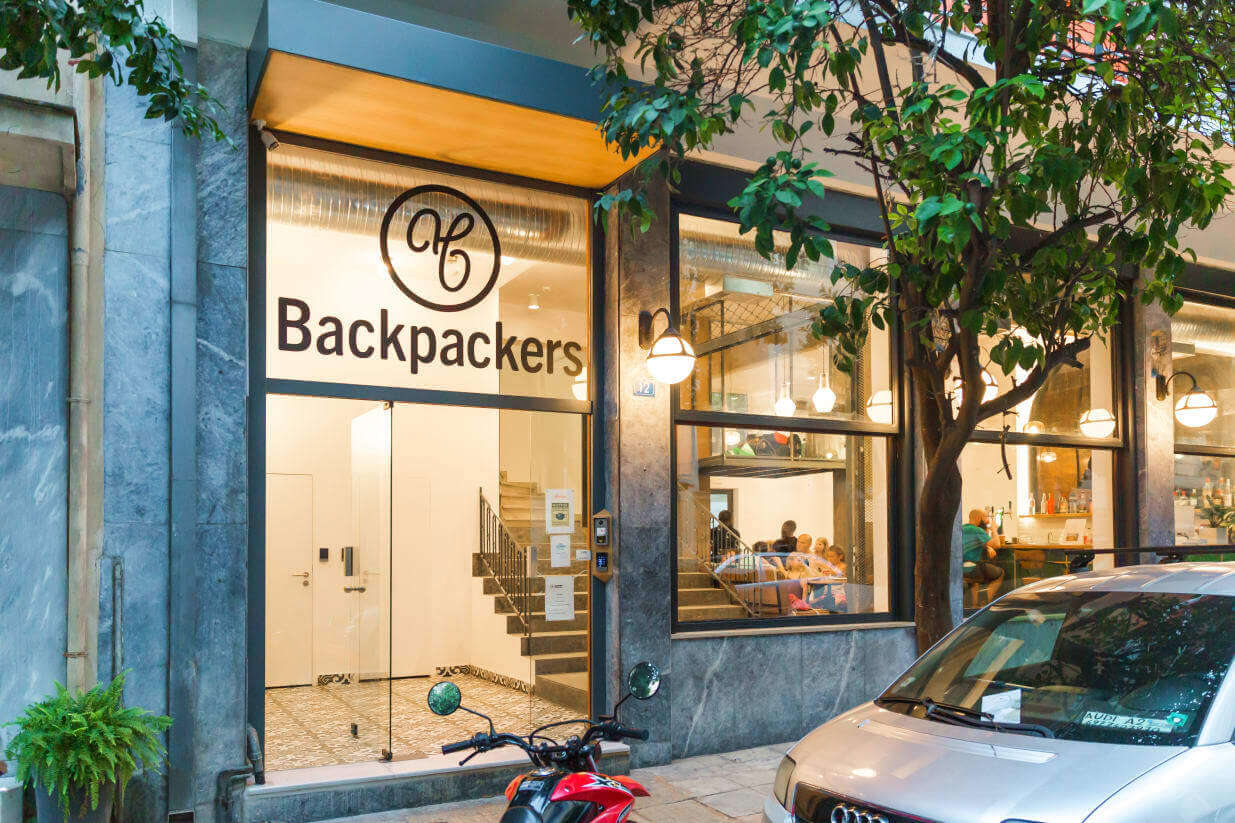 Athens Backpackers is the perfect hostel in Athens to stay if you're looking for a fun, social atmosphere and want to meet other travelers. The hostel is located in the Plaka neighborhood, close to all the major sights. They have free walking tours, pub crawls, and offer discounts on many activities in Athens. The staff is incredibly friendly and helpful and they offer a great breakfast every morning.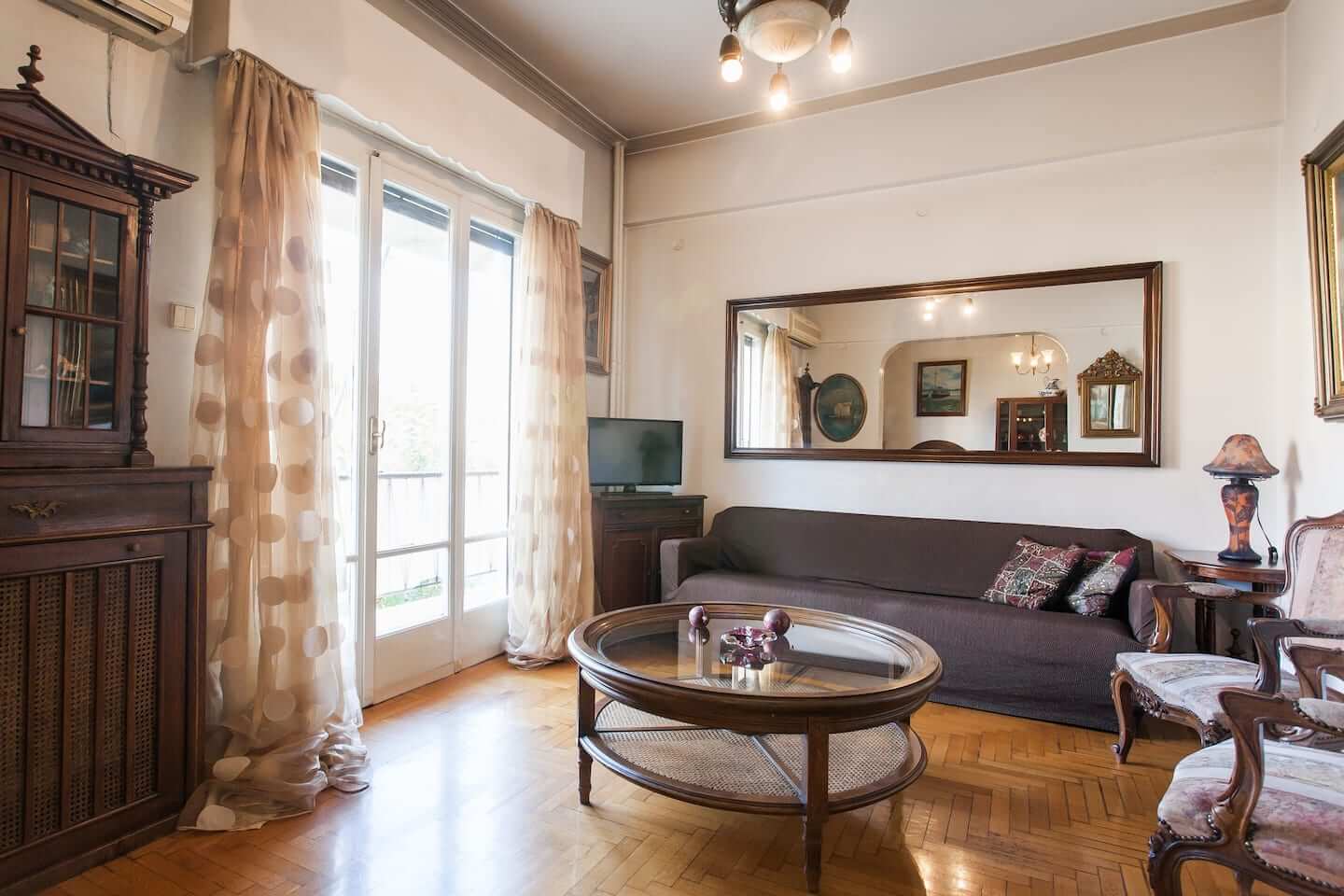 This downtown Airbnb in Athens is the perfect stay in the heart of the city. Located right downtown in the heat of the action you will have easy access to all of Athens' best sights and restaurants and at an incredible price. You will not find a location this good with such a bargain price tag and with a luxury feel. You better book this one before it is gone!
Best Hotel in Athens – Urban Tales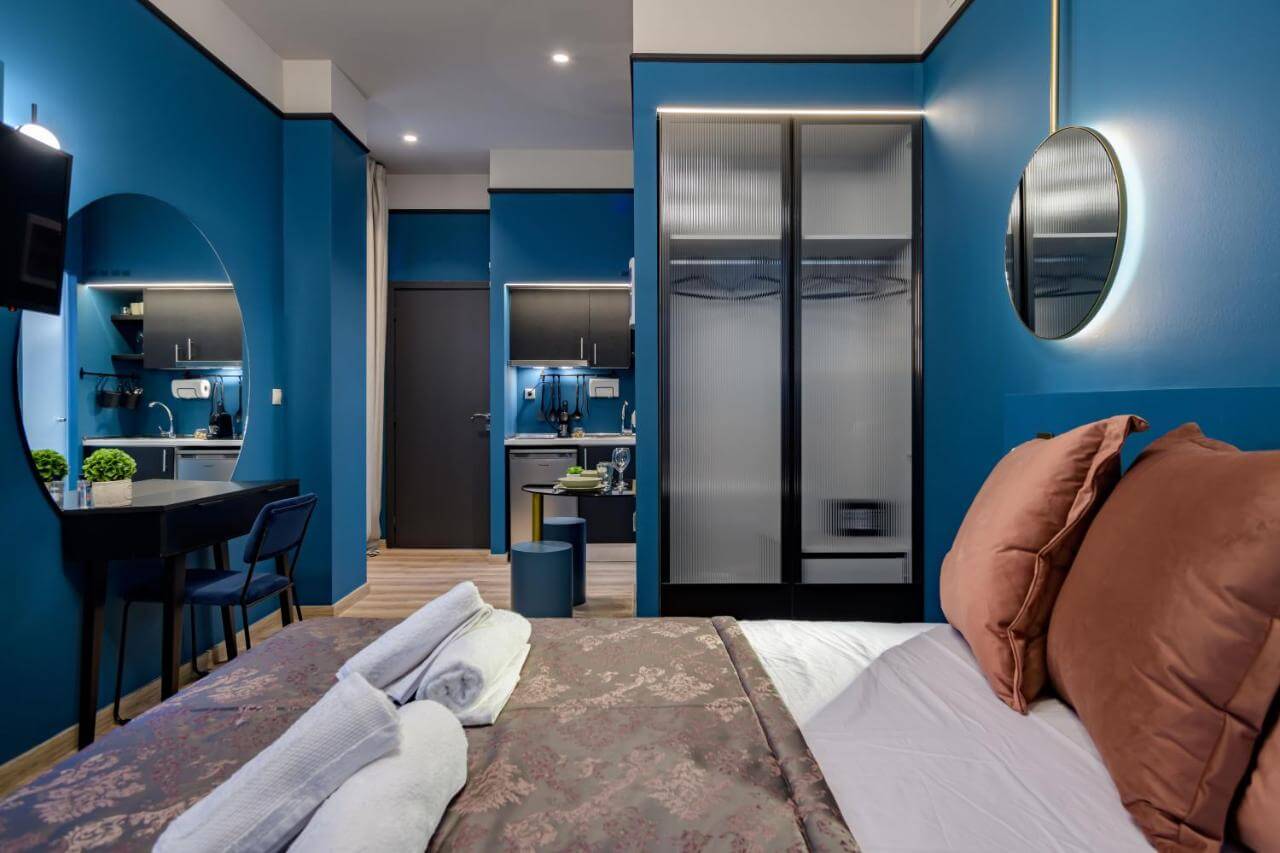 Urban Tales is a dream hotel with a dream location at a reasonable price. With beautiful views of the city, an outdoor pool, and just a short walk away from all major sights, this hotel has it all. The rooms are spacious and modern with all the amenities you could want. The interior is very modern and urban.. like the name suggests and will have you feeling oh so inspired.
Some Additional Tips for Visiting Athens
Before you book your flights and start mapping out your unforgettable trip to Athens, I have just a few more tips for you…
Invest in travel insurance! You never know what may happen on the road.
Take a free walking tour. This is a great way to see the main sights and get your bearings for the city without spending an excessive amount of money.
Get combo tickets for attractions. There are a few different combo tickets you can purchase that will allow you to visit multiple sights for a discounted price. This is great if you're planning on doing a lot of sightseeing.
Do some research beforehand to find out where is safe to visit in Athens.
Buy a transportation pass. If you're planning on using public transportation, it's worth it to buy a pass for unlimited rides. This will save you money in the long run, especially if you're staying for a few days.
Bring a good water bottle with you and avoid buying single-use plastic ones!
Don't forget your travel insurance for Athens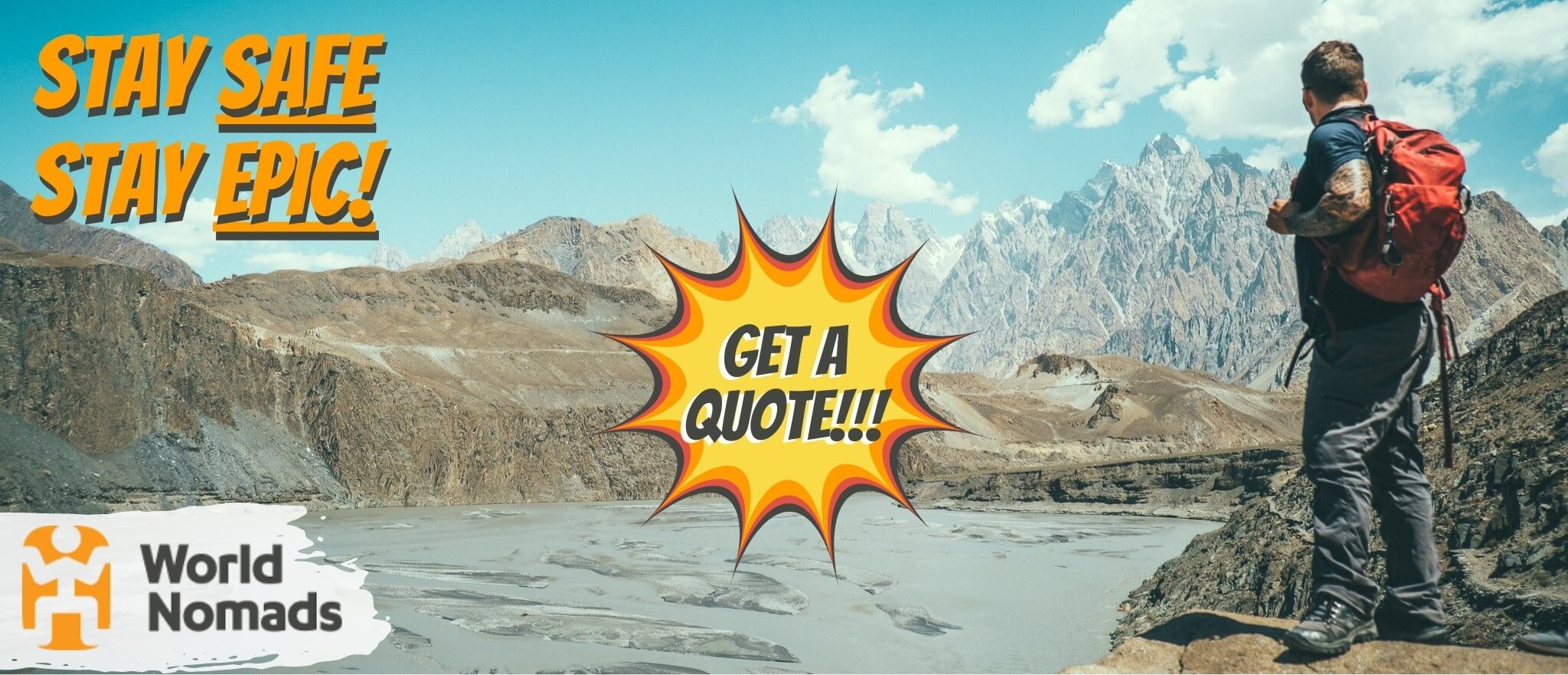 It's good to get lost sometimes, but it's also good not to get too lost. There are people that want you home in one piece.
There's one travel insurance provider The Broke Backpacker trusts for all his wildest shenanigans… World Nomads!
Click the button below to get a quote on your insurance or read our in-depth review of World Nomads' coverage. And then… let the shenanigans begin. 😉
Final Thoughts on Things to Do in Athens
Athens is a great city for those who enjoy history, culture, and good food. There are a ton of things to see and do, and you can easily fill up a few days here with the endless options of attractions in Athens.
Enjoy taking a walk way back in time by exploring the ruins of the Acropolis. Admire the Parthenon, and then take a stroll through the Ancient Agora. Athens will also offer you great nightlife, delicious food, and plenty of shopping opportunities.
---
Thanks for reading – that was fun! 😀
We bring you epic FREE content!
Find out how YOU can help support us.
We're a big site with a big team and this job isn't always easy. But we do it because we love it – we love providing epic and free content. We love the knowledge that our content keeps you adventuring. We don't ask for money, but if you'd like to find out how you can help the site in more organic ways, click the button below.
Thank you for your support 🙂
---
Bye for now, but not forever!
If you want MORE top-tier Broke Backpacker content like this, then sign up for our weekly newsletter below to get the latest and greatest!
And for transparency's sake, please know that some of the links in our content are affiliate links. That means that if you book your accommodation, buy your gear, or sort your insurance through our link, we earn a small commission (at no extra cost to you). That said, we only link to the gear we trust and never recommend services we don't believe are up to scratch. Again, thank you!