The clean, minimalist style of this beautiful apartment is second to none – and definitely one of the best Airbnbs in Athens! While you'll feel like you've been magically transported to an IKEA catalogue, that's only the beginning.
It sleeps up to three (with a double bed and a sofa bed), making it a total bargain for such a great location in central Athens. It's also walking distance away from the Acropolis museum.
This brand-new Athens hostel is far from your old, dilapidated dorm. Each funky bunk is decorated with urban artwork and even the social area has some impressive designs on the walls.
The sunny terrace and team of friendly staff endeavour to make the hostel a social and welcoming place to meet new people and relax in total comfort.
And speaking of comfort, Nubian provides cosy and private-feeling dorm beds. Plus, every floor has a kitchenette! Being in the heart of Athens City Centre it's within walking distance of many of the main tourist attractions too.
If you're looking for where to stay in Athens with the best location and transport links, we've got you covered. You'll be able to visit the city's most popular attractions and Athens day trips with no hassle and minimal travel time.
The Athenaeum screams quality. Guests in this hotel don't need to worry about missing a single comfort. We recommend this hotel above any others because of their consistently top service.
A stylish restaurant, 24-hour front desk, high-speed WiFi, flat-screen TV and complimentary toiletries will also be yours – every traveller's dream!
There are few cities where old and new sit so well together. Once the heart of Ancient Greece, the Athens landscape is peppered with reminders of the incredible civilization dating back to the 5th Century BC.
Tourists flock to see the Acropolis and the Parthenon – and for good reason! These iconic buildings tell the tale of empires, conquerors and defeats, and make Athens the historical capital of Europe.
Like many European cities, there are different neighbourhoods, each with its own feel and flavour. Any two different visitors can have completely different experiences depending on where they stay in Athens.
With access to some most fascinating archaeological sites of our time, visitors travel from all around the world and luxury accommodation is available for those who want it. However, you don't have to pay the big bucks to get the best out of Athens (as we'll endeavour to prove). When planning your Athens itinerary bear in mind what kind of trip you want and where you really want to visit.
Plaka: Most people looking for where to stay in Athens opt for Plaka. Guests are right on top of the key sites, and the pedestrianised area is a relaxed one to wander. If you're after an easy first visit, Athens city centre probably the neighbourhood for you!
Exarchia: However, if you're looking for a more alternative base, you'll also be well catered for. In Exarchia, street art and hipster bars dominate the streets, while Psiri is well-renowned as the nightlife district. There's still plenty of history and culture here too as it's home to the National Archaeological Museum.
Gazi: Many travellers on a budget in Athens opt to skip the archaeological zone and stay in Gazi where they still have easy access to all areas of the city.
Kifissia: Families may consider Kifissia, which is a favourite with those looking for a relaxed pace of life. Family tavernas serve traditional Greek food and beer, and it's a great place to browse for souvenirs and enjoy the parks.
Whichever area you choose, we've got your accommodation covered…
Unlike many North American cities, Athens is a bustling, sensory maze. While some kind of grid system exists in the newer areas, the ancient streets of the city centre look like rabbit warrens from above. Many travellers describe this as half the fun – you never know whether you'll find a cocktail bar or a cathedral around the corner!
Luckily, public transport links are strong and a trusty map will ensure you find the best of the city's neighbourhoods. These include…
Once the nightlife district, the government shut down many of the bars to discourage seedy characters. Nowadays, it's a light and bright area home to as many tourists as locals.
When you want to take a break from seeing the archaeological sites on your doorstep, there are plenty of opportunities to browse the shops and explore the cafe and restaurant scene.
Some would say the area is a bit touristy; however, in a city as highly popular as Athens, this feels unavoidable. For the most part, Plaka does a fantastic job of blending the local culture with the needs of the tourists – with a few cheap, take-home masks of the Ancient Greeks for good measure!
Looking for where to stay in Plaka and have fun? You can begin and end your search at Athens Backpackers. Halfway between the Temple of Olympian Zeus and the Acropolis museum, the roof terrace looks out over both and offers a social hang out to meet new friends. As well as the fantastic location, they offer super fast free wifi and wonderfully thoughout modern rooms.
Soft sheets, stylish features and elegant details characterise Adrian Hotel. When you're not escaping the busy city and enjoying your home away from home, you can relax on the roof terrace and admire the spectacular city views from one of the best luxury hotels in the city.
If Athen's most important sites look only a stone's throw from your window, it's because they are – you can walk to them all within a few short minutes of this centrally located hotel!
Top Things to do in Plaka
Visit the Acropolis and the Acropolis museum, the ancient citadel perched on the hillside and overlooking the city
Marvel at the Parthenon temple dedicated to the goddess Athena
Check out the other ancient sites including the Erechtheion and the Temple of Olympian Zeus
Shop or browse the stores which sell everything from fridge magnets to authentic art and woodwork
Explore the many museums like the Children's Museum, the Music Museum and the Jewish Museum
Stick to Adrianou Street and Kydatheneon Street for rounds of lunch, coffee and ouzo (the most famous and boozy Greek spirit!)
Take a walk down Ermou Street, the main shopping street of Athens.
If you feel Plaka may stretch the purse strings a little, head to Gazi. Not only is this neighbourhood just a 20-minute walk to the key attractions, but it's also an exciting place in itself.
Once the industrial site of the old city gas works, today the factory has been turned into a unique museum and cultural centre.
Interestingly, it was the only one of its kind in Europe not bombed during WWII as the Germans were worried an attack would damage the Parthenon.
Many describe Gazi as the new cafe and restaurant district and others simply utilize it as an affordable base from which to explore Athens. Whichever camp you're in, there's a whole load going on…
Surrounded by bars, restaurants and amenities, this stylish base has everything you need and more. With a cosy double bedroom and comfy lounge area decorated with contemporary art, it's ideal for couples, friends or solo travellers.
There's a fully-functioning kitchen so you can even cut back on eating expenses should you wish to! Most importantly, it's in a great location within walking distance of the Acropolis museum.
Those looking for where to stay in Gazi without breaking the bank should consider Chameleon Hostel. The dorm rooms are clean and minimalistic while the social spaces boast traditional Greek mansion style.
There's something for all budgets from bunk beds to fully-equipped apartments!
Best Hotel in Gazi: Dipson's at Gazi
Thanks to Dispson's, you're able to enjoy the central location of Gazi from a comfortable base in this modern hotel. You'll have a whole unit to yourself which includes a comfy bedroom, self-serve kitchen and sunny balcony from which you can admire the Acropolis in the distance.
It's the perfect place to crack open a cold beer and feel the holiday spirit…
Things to do in Gazi
Visit the Technopolis (former gas works) where you can catch outdoor shows, concerts, exhibitions and pop-up galleries
Explore streets Iakou, Persephonis, Dekeleon and Voutado for cool cafes that turn into bars after sundown
Eat at The Butcher Shop – here you can tuck into grilled meats and traditional souvlaki
Hang out at Gazarte, an arts complex with a cinema, music bar and views of the Acropolis
While Plaka is great for families and calmer sorts, if you love to let your hair down, you'll love Psiri for its great nightlife. It's always been the area to reject authority and was founded on people from the island of Naxos migrating to the area.
They stirred up trouble and it was commonly thought that Psyri was the centre of the underworld. Today, it's where to stay for cheap ouzo (which may as well be the same thing!).
Whether you want a hipster cocktail bar or an all-night rave, you're bound to find it one of the best party cities in Europe.
Enjoy the classic style of a traditional home in this Greek Airbnb – how often can you say you do that?
With easy access to all the highlights of the area and plenty of public transport links, this attractive flat is well catered to almost any type of traveller. If you've overindulged at the bars, it'll be a comfy base to relax and recuperate.
Best Hostel in Psyri: Fivos
Based just under the Acropolis rock, the location of this budget backpackers couldn't be better. Despite the bargain prices, the rooms are comfy and secure with all your usual amenities.
With free WiFi and a roof terrace, your Instagram will be blowing up with views of the city!
Arty types will love 360Degrees. Adding a splash of colour to your ocean of plain hotels, this venue boasts minimalist style and a little touch of marble. It's no wonder it's one of the top luxury hotels in Athens!
You'll tuck into a tasty continental breakfast each morning, sip cocktails at the retro-inspired bar and have access to 24-hour reception. To summarize, you'll be well looked after from start to finish!
Top Things to do in Psyri
Party! Enjoy after-work drinks and jazz at Barrett, all-night dancing at Tranzistor and fruity cocktails at Cantina Social
Visit Kerameikos, a beautiful ancient cemetery and fascinating part of the Athens archaeological site
Treat your sweet tooth to pastries galore (called 'bougatsa') at Boudatzidiko sto bakery
Pay a visit to The Poet Sandal Maker, a famous shoe shop full of history and frequented by many celebrities
Enjoy the art scene and visit galleries Sarri12 and AD Gallery
Tuck into cakes, cupcakes and crepes at Little Kook (one of the best bakeries in the whole city!)
Exarchia's history of political riots once put off tourists coming to the area. But with anarchy comes change and creativity, and today Exarchia is where the cool kids hang out.
It's a busy and chaotic area but second-timers to Athens will already be accustomed to the hustle and bustle of the city. Contemporary art spaces, street art and speciality coffee bars are popping up everywhere, much to the excitement of 20 and 30-something travellers.
More importantly, Exarchia feels vibrant. Creativity hangs in the air while tourists and locals stir their morning coffee and make plans for the day. Most importatantly, it's home to some of the best hotels in Athens on a budget!
'Dream studio' is certainly a good way to describe this colourful apartment. One of the most attractive features is the gorgeous patio garden area overflowing with hanging plants and pretty lanterns.
On top of this, you'll have a comfy bedroom/lounge area, a private bathroom and a fully stocked kitchen. The perfect base to chill if the busy district gets a bit much!
With a colourful terrace area and all the traditional charm and style of a boutique hotel, you'd almost forget Athens Quinta was a backpackers hostel. We love how artsy the hostel is; elaborate art decorates every room and even the furniture carries decorative elegance.
It's based a minute from the Metro station, so you can choose to stay in the neighbourhood or travel further afield – the city is really your oyster. End your search of where to stay in Exarchia now!
At Kubic you'll wake up at leisure in your comfy bed and roll over to see the stunning city views through your full-length window.
Next, you'll indulge in a delicious breakfast cooked by the hotel chefs, and then… the day is yours! Whatever you choose to do and see, you couldn't pick a more stylish and relaxing base to do it from which is why we rate it amongst the best hotels in town.
Things to do in Exarchia
Take a hike up Lofos Strefi, the neighbourhood's tallest hill. From here, you'll have a fabulous cityscape view of Athens!
Do a little vintage shopping at Yesterday's Bread and Reset Thrift Shop
Browse for records and second-hand books in the area's vast selection of stylish stores
Enjoy the nightlife at Warehouse and Black Cat, two of the most popular spots for cocktails and live music
Admire over 11,000 exhibits at the National Archaeological Museum , one of the most important collections in all of Greece
Cooldown over ice cream at White Rabbit
Take yourself on a street art tour and marvel over the amazing works of art
Kifissia is a relaxed, leafy district to stay in Athens. It really is the antidote to the bustling, busy streets of the centre, which makes it a popular pick with families – or in fact anyone keen for a chilled city break.
There is a fleet of reliable buses to take you downtown, or you can even catch a Metro train all the way to the boats in the port.
The houses of the neighbourhood are nothing if not elegant, and the streets are full of mansions and elaborate gardens. When you're not admiring how the other half live, hit the shops – Kifissia is renowned for its boutiques and fashion stores.
If you're looking for a comfy base from which to explore Kifisia, look no more. This modern ground floor flat has a garden area to enjoy sunset drinks and two sizeable double bedrooms – perfect for the family!
Better yet, the elegant neighbourhood of Kifisia is all within short reach. Don't keep those shops and patisseries waiting any longer!
While Kifissia isn't set up with a backpacker hostel just yet, you can easily opt for a more budget-friendly hotel if needs be. Hotel Des Roses provides a cool and comfy pad to stroll the neighbourhood from – without breaking the bank, and get a buffet-style breakfast to boot!
Grab a drink at the fully-stocked hotel bar or meander down to the Museum of Natural History which is just a few streets away.
Why stay in anything less than a luxury in a neighbourhood renowned for high-end elegance? At Coco-Mat, the friendly staff are determined to make your stay relaxing from start to finish.
Your pad will be so much more than a room – many feature full-length windows, stylish lounge areas and private balconies. The breakfast buffet also needs to be seen to be believed! Can you see why it's one of the best hotels in Athens!?
Things to do in Kifissia
Pay a visit to Goulandris Natural History Museum – kids will especially love the lifesize animal replicas
Watch the city bloom in spring during the annual flower show
Sample some gourmet cuisine at the many highly-acclaimed restaurants and patisseries in the area
Shop at The Fashion Market for the latest styles, Perfume and Soap for beauty buys, and Martha's for chocolate treats
Visit the leafy Kifissia Park for lush greenery and impressive water features. Don't forget to pack a picnic!
The Acropolis and its surroundings held many of the ancient seats of government for the Athenians. The new Acropolis would then be the neighbourhood of Syntagma! It's where the Hellenic Parliament convenes and holds a large military garrison with a changing of the guard spectacle.
Syntagma has direct public transport to both Athens National Airport Eleftherios Venizelos and the ports and is very well connected by the metro to all the fascinating neighbourhoods we've already mentioned. This is ideal if you have to be at the airport tomorrow for a morning flight or to the port to catch a ferry to the Greek Islands but want to get out and experience some of Athens beforehand. So if you need to know where to stay in Athens for one night, have a look at our recommendations below.
The neighbourhood of Syntagma also has some attractions of its own! The main square provides an excellent view of the yellow Greek Parliament Building. Right there you'll also find the Tomb of the Unknown Soldier, where a festively dressed military unit, the Evzones, performs the unmissable changing of the guard.
Student & Travellers Inn is perfect for meeting buddies to explore the city with. This hostel has both private rooms and social dorms.
One of the main attractions of the hostel is the chill and intimate bar where you can unwind and take it easy after a day in the Mediterranean heat.
There's no better place to stay in Syntagma than Electra Hotel. With the right room, you can have a view of Syntagma Square and of the Hellenic Parliament! Even if you don't snag that lucky view, it's still in the best possible location in the neighbourhood.
Count on doing some shopping at the city's biggest shopping street and spending an evening at the rooftop restaurant and bar. Though it doesn't have an outdoor swimming pool itself, it's sister hotel does and guests have use of the facilities.
Here's what people usually ask us about the areas of Athens and where to stay.
Don't Forget Travel Insurance for Athens
Look, I know buying travel insurance is a bit shit. But believe me, you can't plan for everything. If you do come to need it, it really can be a lifesaver.
World Nomads' mission is to support and encourage travellers to explore their boundaries. They offer simple & flexible travel insurance, and safety advice to help you travel confidently.
They've been doing it since 2002 – protecting, connecting, and inspiring independent travellers just like you.
Get a quote below or read our in-depth review!
World Nomads provides travel insurance for travelers in over 100 countries. As an affiliate, we receive a fee when you get a quote from World Nomads using this link. We do not represent World Nomads. This is information only and not a recommendation to buy travel insurance.
We know it can be difficult to narrow down where to stay in Athens, especially when each neighbourhood has its own atmosphere and unique characteristics.
We wrote this guide to help you determine the best neighbourhood based on your travel preferences. For first-time visitors, we recommend staying in Plaka.
If you are on a budget, check out Gazi. We recommend that families stay in Kifissia when visiting Athens, and those after Athen's best nightlife should stay in Psiri.
If all else fails, our favourite hotel in Athens is Athenaeum Grand Hotel, and our top recommendation for the best hostel in Athens is Nubian Hostel.
No matter where you stay in Athens, get ready for an exciting trip full of ancient history and delicious food!
Do you own an awesome hostel, hotel or apartment? Want to be featured in our list? Email [email protected] to find out how.
---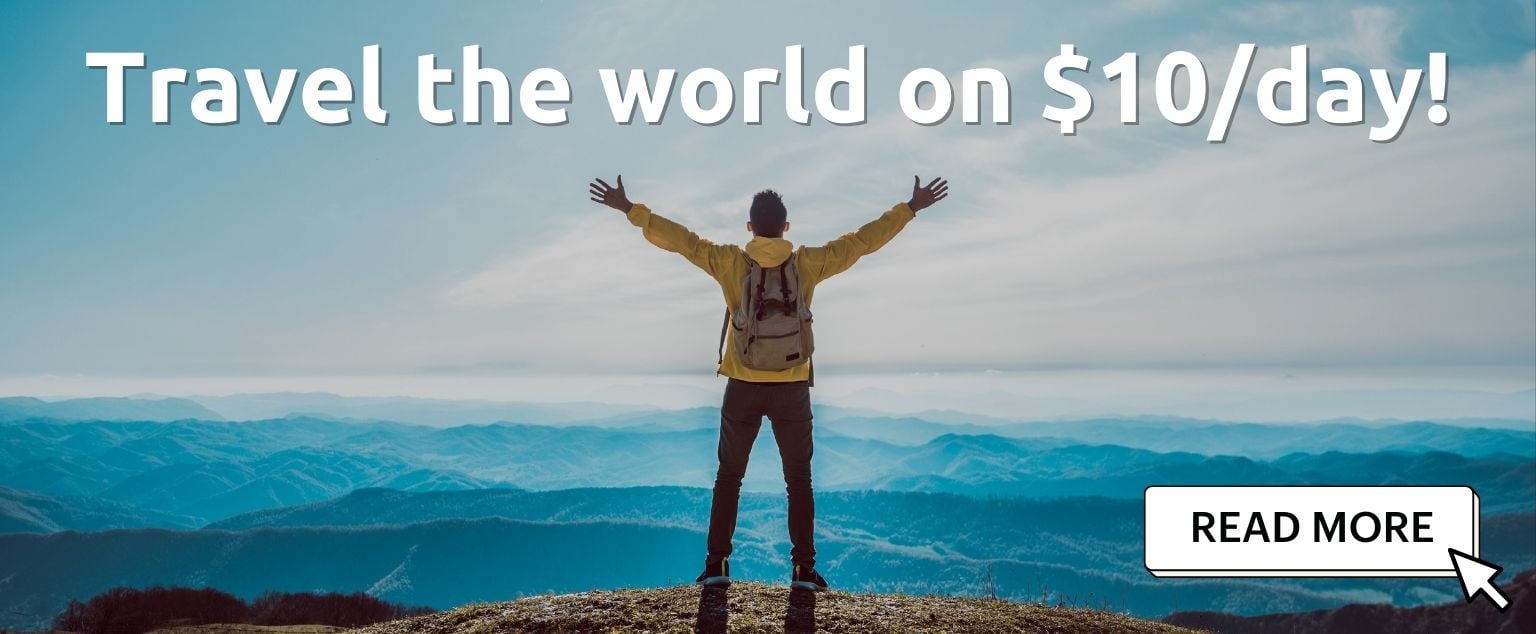 And for transparency's sake, please know that some of the links in our content are affiliate links. That means that if you book your accommodation, buy your gear, or sort your insurance through our link, we earn a small commission (at no extra cost to you). That said, we only link to the gear we trust and never recommend services we don't believe are up to scratch. Again, thank you!