Brussels. A city where the waffle scene is completely off the rails and bureaucracy is so efficient that nothing ever really gets done…
In short, the perfect EU headquarters! (ED: Bit far?)
ANYWAY, Brussels is packed full of wonderful attractions, and you're gonna be hard-pressed to catch 'em all. Hence, I have written this top class Brussels Itinerary, perfect for putting all your timing concerns at ease.
I'll cover all the main visitor essentials, starting from 'how to not sound French' and 'being exceptionally lost' all the way to 'getting Koreans to take your photos'. I might even repent my European Union joke too.
Let's jump into Brussels!

Unlock Our GREATEST Travel Secrets!
Sign up for our newsletter and get the best travel tips delivered right to your inbox.
A Little Bit About this 3-Day Brussels Itinerary
So you're heading over for a quick visit to Belgium and telling your friends that Belgian delicacies are simply divine (whilst spending all of your money on local brew)?
Outstanding work. However, your time is precious! Exceptional things to do seem to spring out of every corner, and you are starting to see why the Belgian Capital was selected as the European Union's headquarters…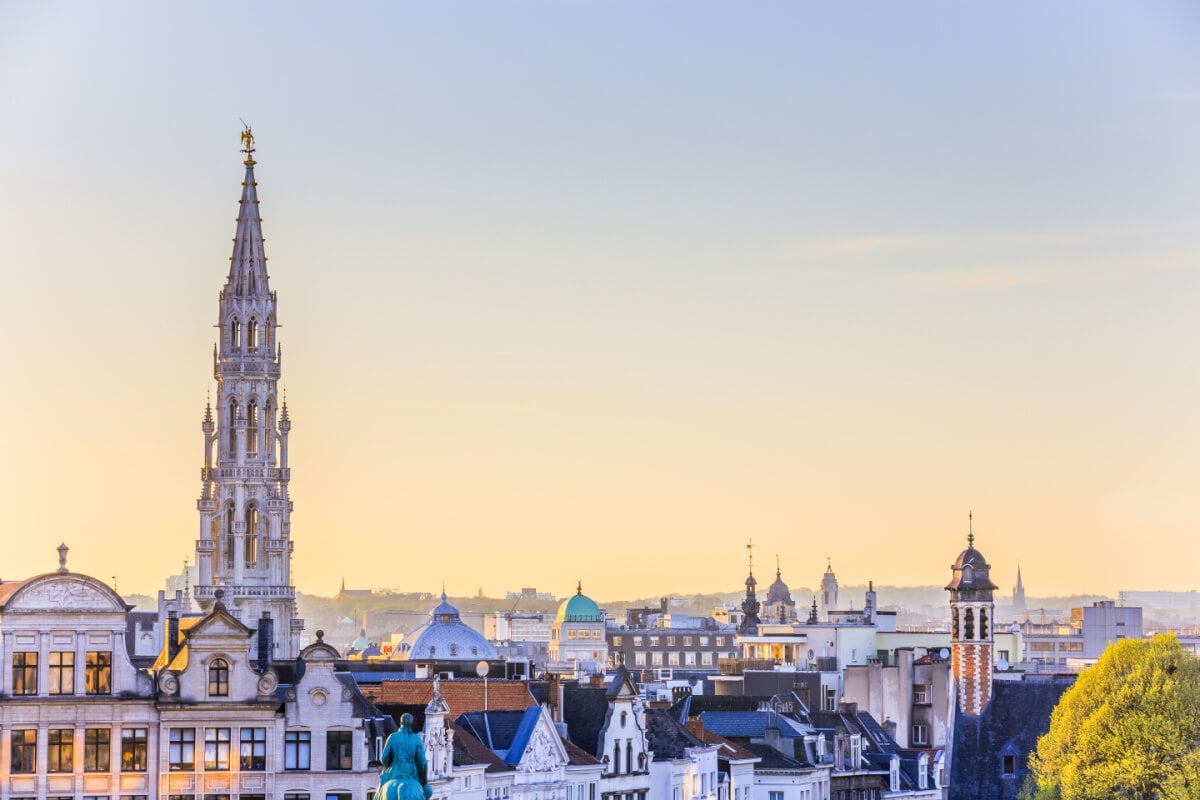 This 3-days in Brussels Itinerary is going to sweep you with ease through the top attractions, places to visit, and general ambience of this city. I might even try and keep it entertaining for ya too…
There's a lot to cover, so take this guide as a general base upon which you can structure your own personalised itinerary. I've slipped in some hidden gems (like chocolate shops, royal palaces and the Brussels Stock Exchange) so pay attention…
3-Day Brussels Itinerary Overview
Where to Stay in Brussels
And so the first day passes. You're going to need an EPIC place to stay! Never fear, because I have curated an excellent selection of accommodation that even the choosiest shan't fail to love…
FIRST TIME IN ATHENS
FIRST TIME IN ATHENS
City Centre
Brussels' City Centre is a magnet for tourists, with dazzling architecture, interesting attractions, and a good choice of places to eat, drink, shop, and sleep.
ON A BUDGET
ON A BUDGET
The Marolles
The Marolles is one of the best neighbourhoods in Brussels for people looking for budget accommodation. Soak up the local vibe and discover the working class side of the Belgian capital.
NIGHTLIFE
NIGHTLIFE
Saint Gery
Saint Gery was previously an island in the River Senne. There's no water crossing needed today, though; the river was covered up and Saint Gery joined with the rest of the city.
COOLEST PLACE TO STAY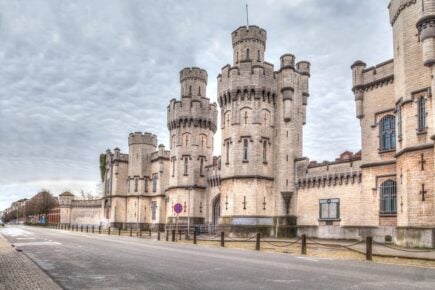 COOLEST PLACE TO STAY
Saint Gilles
Our choice for the coolest place to stay in Brussels, Saint Gilles is a youthful, bohemian, trendy, multicultural, and lively part of the city.
FOR FAMILIES
FOR FAMILIES
Ixelles
Ixelles is an arty and trendy neighbourhood with a good selection of shops, restaurants, bars, and attractions. Lakes, parks, and forests are within easy reach and the area is well connected by public transport.
Brussels Itinerary Day 1
The Grand Place | Brussels City Museum | Royal Gallery of Saint Hubert | Mont Des Arts | Mannekin Pis | Choco Story | Brussels Beer Tour
Today we're literally just going to be covering in and around the Grand Place. There is so much to see! If you're wondering what to see in Brussels in two days, here's the start to any good 2-day Brussels Itinerary.
8:00 am – Visit the Grand Place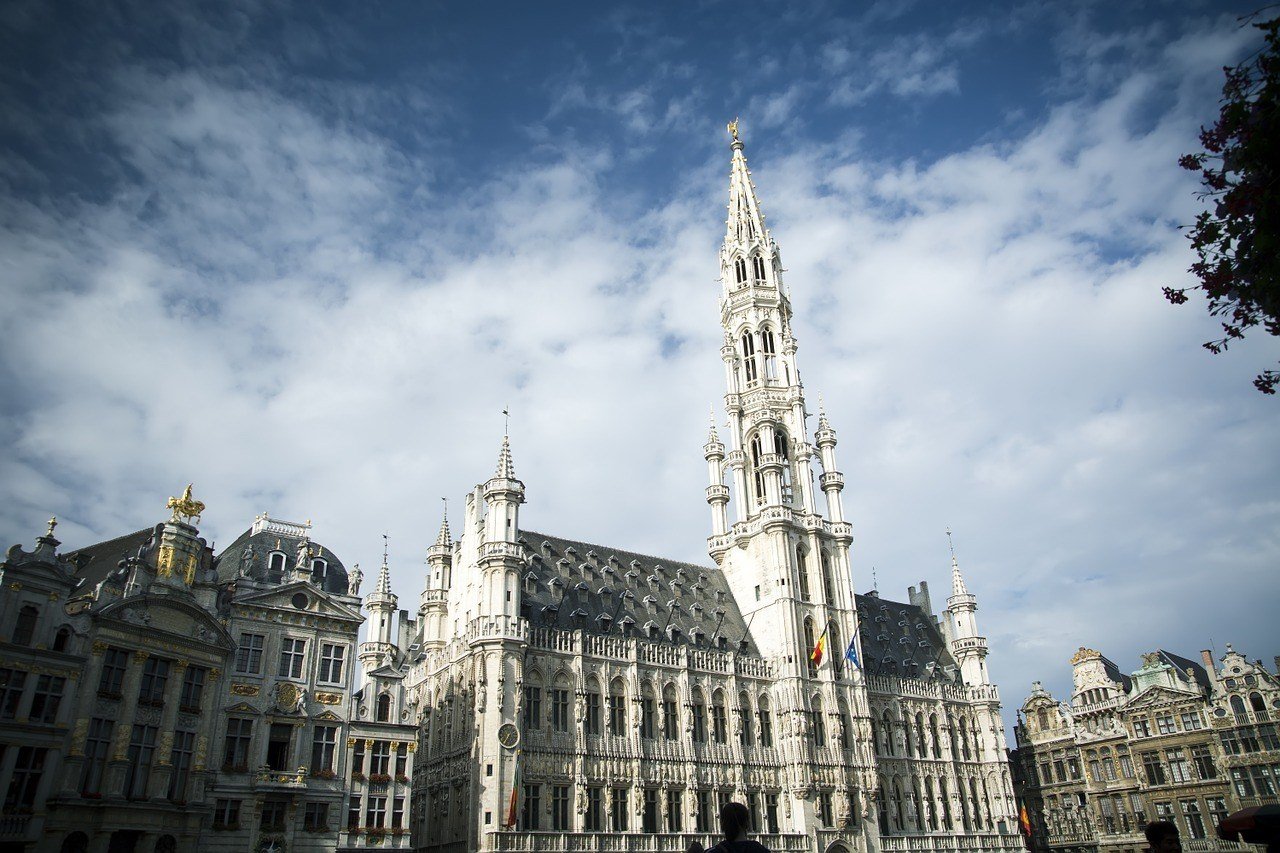 Visiting the Grand Place is one of the best ways to kick off your Brussels itinerary. This impressive square is considered the central point of the main area in Brussels, and walking around it will leave anyone completely inspired!
The square is lined with some magnificent buildings, offering possibly the best architectural display in the city! These buildings all have rich histories, and exploring them will give you a good idea of what life in Brussels would have looked like many years ago! The main focal point when visiting the Grand Place is the 15th-century city hall in the centre.
The Grand Place always has something fun going on. This square is full of cool cafes, bars, and shops. Sometimes there is a flower market in the centre of the square, and at night there is always a great vibe here!
Walking around the Grand Place is an essential first stop to help you get your bearings, and take in some of the best buildings in the city.
Take the time to grab a coffee and some breakfast while you're here!
Insiders Tip: For a new and beautiful perspective of the Grand Place, visit at night when it is all lit up!
Cost: Free
How long should I spend here? Around an hour.
Getting there: There are a literal bucket load of bus stops, the metro, and trams! Grand Place ought to do it.
9:00 am – Take a Visit to The Broodhuis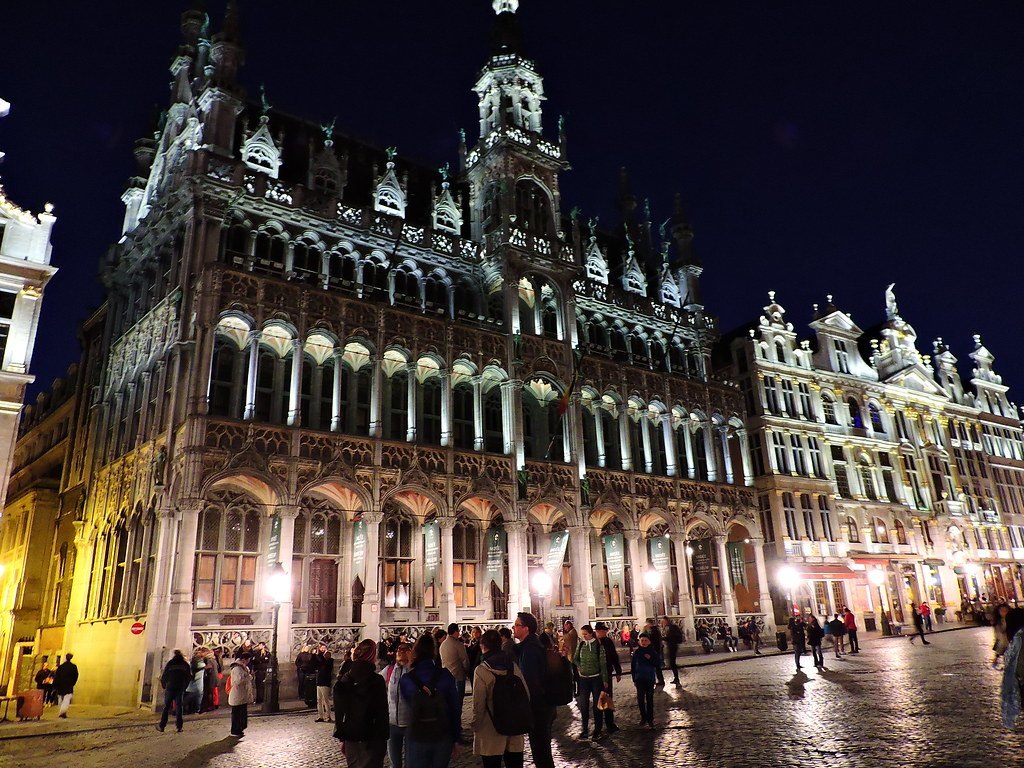 The Broodhuis, found on the Grand Place, is an old building with a long and interesting history as a bread market. Today, it is the site of the Brussels City Museum which has got to be the best place to learn all about this city's amazing past.
The Brussels City Museum is dedicated entirely to the history of this city. The displays and exhibitions date back to the middle ages and take you through time right up until the present. If you want to learn more about Brussels and what's going on around you, then a stop at this museum is a brilliant idea.
Insiders Tip: If you get a Brussels Card when arriving in the city, you will be able to access discounted rates on many museums and attractions- including this one!
Cost: $9
How long should I spend here? 1 hour or less.
Getting there: You should already be in the right place! Just stroll over to the right side!
10:00 am – Go Shopping at the Royal Gallery of Saint Hubert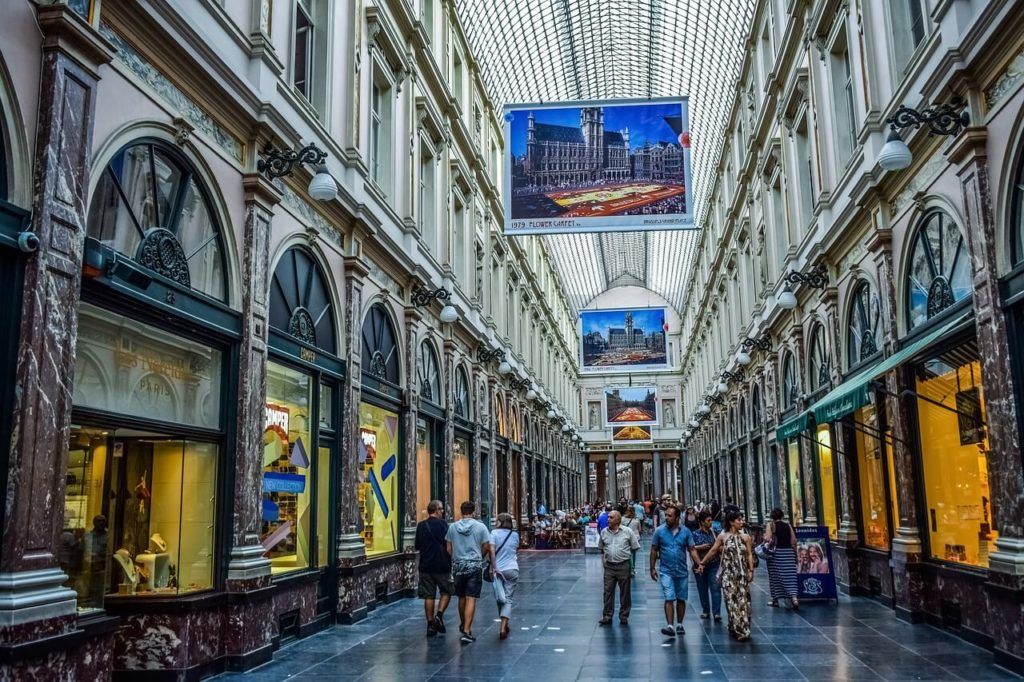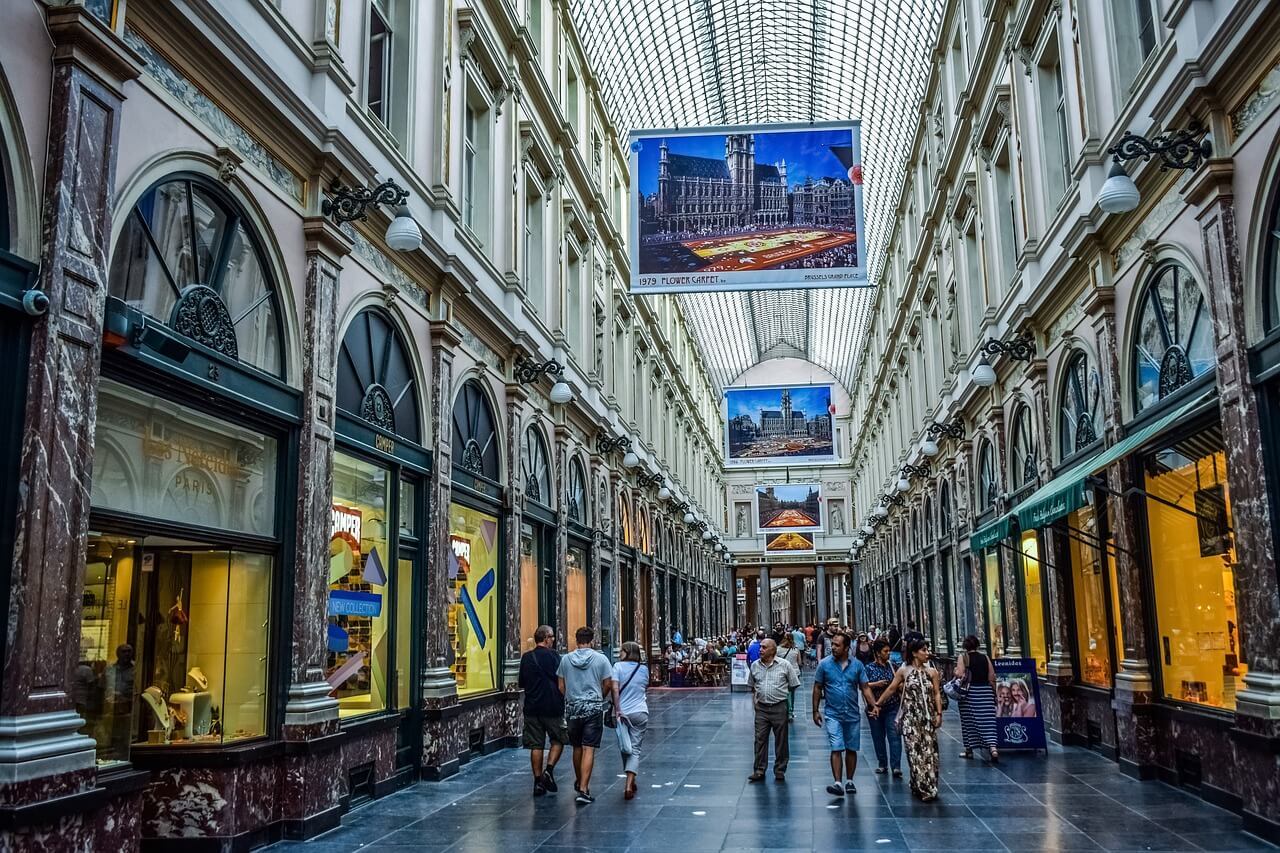 The Royal Gallery of Saint Hubert is an ensemble of brilliantly glazed shopping arcades in the heart of Brussels. If you want to experience some of the best shopping that this city has to offer, all in a fantastic setting, then this is the place!
One of the best things to do in Brussels is to simply walk around the streets, popping into the interesting shops and appreciating the amazing architecture around you. The Royal Gallery of Saint Hubert has got to be one of the best places to experience this during your Brussels itinerary!
If you are staying in a top-tier Brussels hostel, I guess you can look or something. (haha)
Cost: Free
How long should I spend here? Try 1.5 hours
Getting there: It's 1 minute's walk. Literally just down the street!
12:00 pm – Explore the Mont Des Arts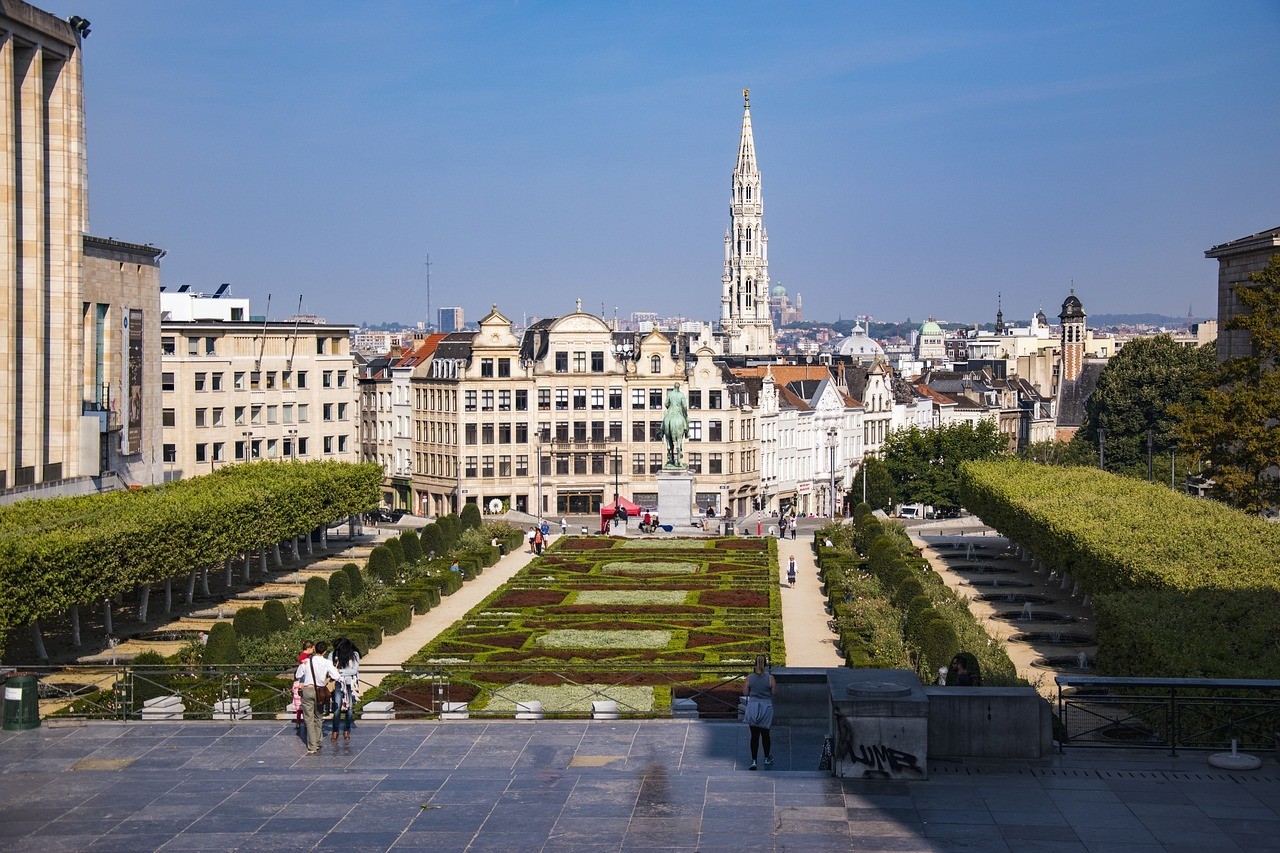 If you want to explore more of the amazing museums and historical-cultural collections in Brussels, then consider visiting the Mont Des Arts. This is an area of the city that is dominated by important museums. The entire area is dedicated to art, history, and culture in the city!
When exploring the Mont Des Arts, you could visit the Royal Library of Belgium, the National Archives of Belgium and the Brussels Meeting Center square, a beautiful public garden (more commonly known as the Mont Des Arts Gardens)!
Central Brussels is popping, so be sure to check out if something is happening when you travel to Brussels. However, you don't need an event going on to attract you to this exciting part of the city!
Besides all of the art and culture available here, the Mont Des Arts boasts a fantastic public garden -the perfect place to catch some fresh air in the city. The buildings and architecture around here are also well worth admiring!
Take the time to stop for some lunch close by. Belgian food is fantastic!
Cost: Free
How long should I spend here? Around 2 hours.
Getting there: It's a 6-minute walk South-East from the last stop.
2:30 pm – Experience Manneken Pis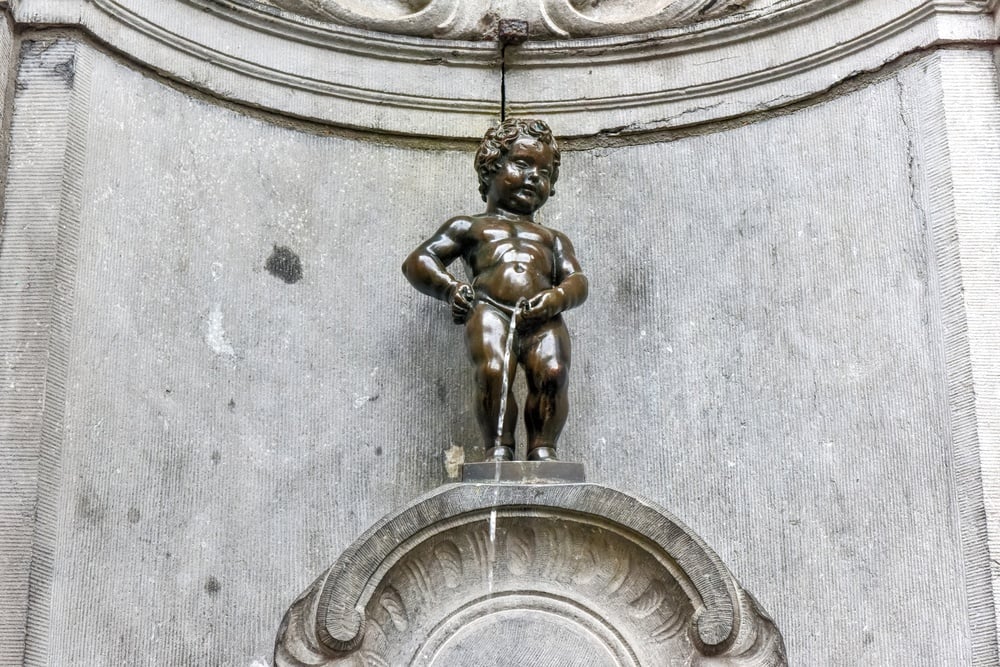 The Manneken Pis is a funny little statue of a young boy urinating into a fountain. While the statue is small, it plays a massive role in Brussels. The Manneken Pis is an iconic landmark of the city, and when taking yourself on a Brussels walking tour, stopping here is a must!
The Mannekin Pis statue dates back to the 17th century where it was designed by James Duquesnoy. This statue may be fun to look at, but finding it is half the adventure. On your way to the Manneken Pis, you will wander through some stunning little streets and lanes around the old town. This is a must-see sight when in Brussels!
Insiders Tip: If you enjoyed the Manneken Pis, you can find the famous trio of urinating statues in Brussels, including the Jeanneke Pis and Het Zinneke.
Cost: Free
How long should I spend here? Half an hour or less
Getting there: Another 6-minute walk! Easy…
3:00 pm – Visit Choco-Story Brussels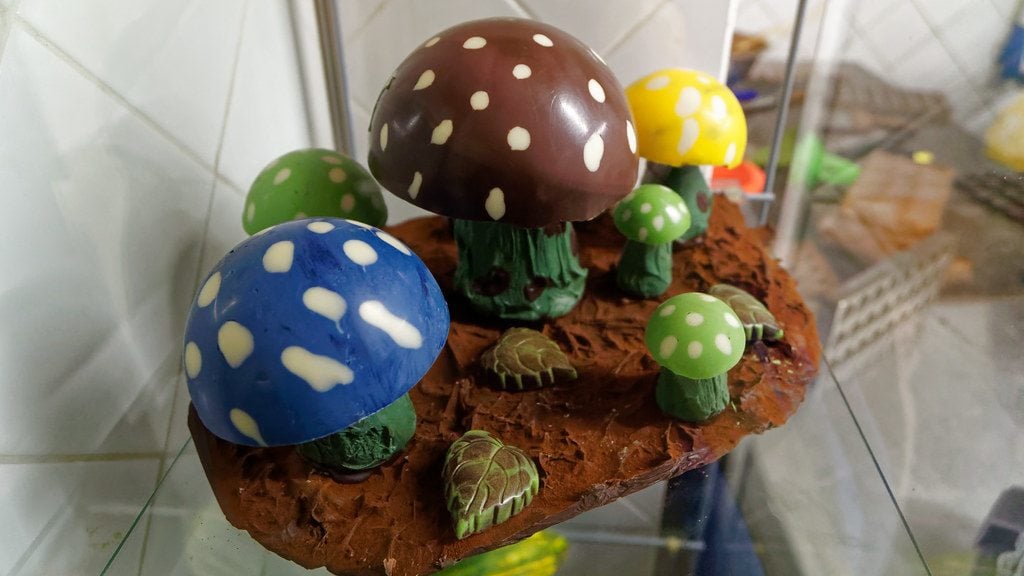 When visiting Brussels, eating is definitely going to be one of the highlights! Your itinerary for Brussels will be full of amazing food, with lots of chocolate included.
If you want to learn all about the famous and delicious chocolate of Belgium, visit the awesome Choco-Story. This is a small museum in the city dedicated to all things chocolate! When visiting, you will get to learn all about the history and heritage behind Belgian chocolate, as well as some good insight into the production!
Fun live demonstrations take place here, guided by a master chocolatier. There are also plenty of interesting exhibits. Of course, your trip will also involve tasting some amazing sweets!
Cost: $15
How long should I spend here? Around 2 hours
Getting there: Just next to the last stop!
8:00 pm – Tackle a Belgian Beer Tasting Tour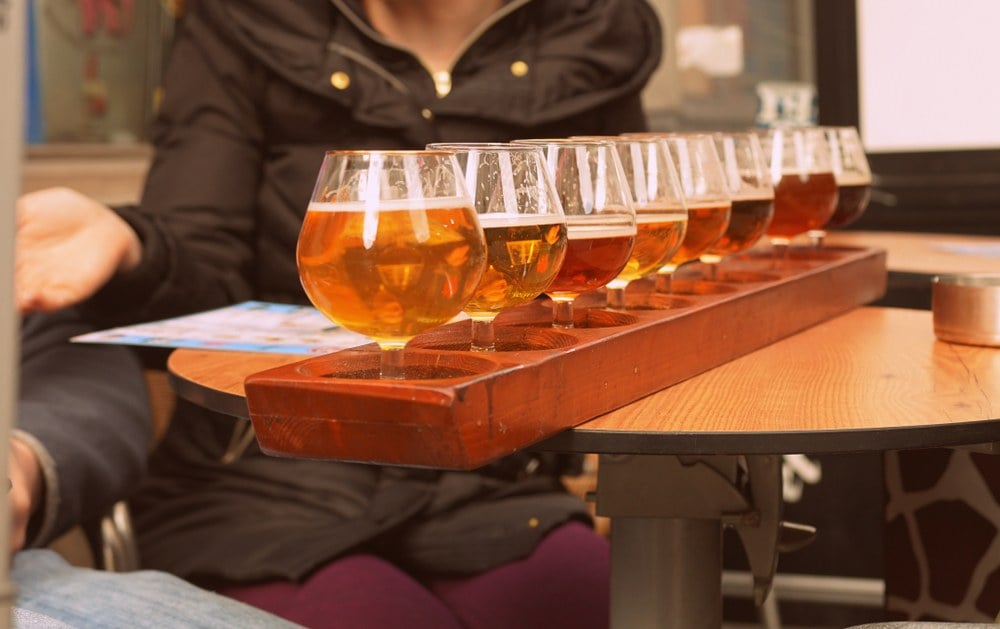 Visiting Belgium just wouldn't be complete without sampling some of the country's amazing beers. Consider taking a Belgian beer tasting tour to explore the interesting brews that this country has to offer!
Guided by a knowledgeable local, a beer tour will take you to some of the best bars that the city has to offer. These are historical old places, and as you sample the pruduce, you will learn all about the rich history and heritage behind the beers.
Your tour will teach you all about what many consider to be the world's greatest beer culture. You will learn about the different Trappist beers, their history, and what makes them so unique.
This is a great tour to learn about a new side of Brussels culture, taste amazing and unique beers, see some fun places in the city, and meet new people! If you are a beer fan then a tour like this is a must during your Brussels itinerary.
Cost: $$$
How long should I spend here? All day, All night?
Getting there: Different tours will start in different places. Make sure to double check!
Small Pack Problems? 😉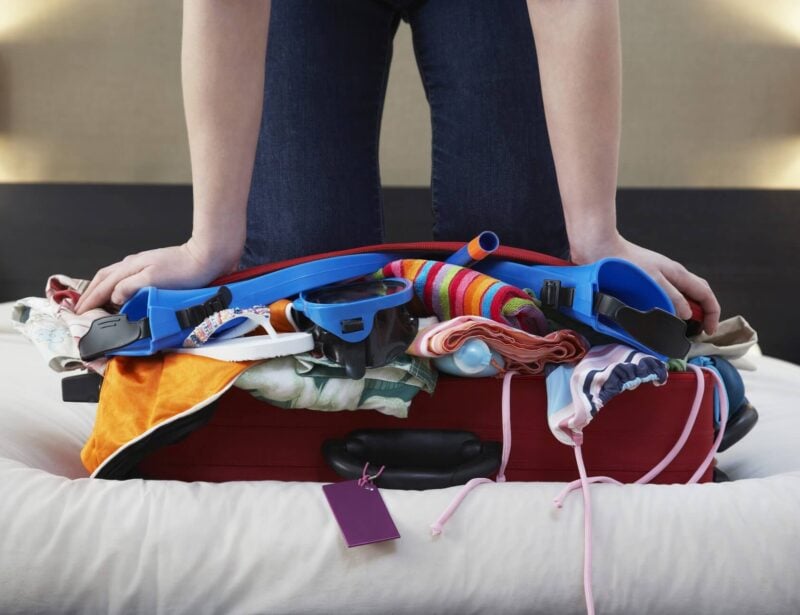 My missus travels with all her clothes in ziplock bags: don't be like my missus. UP YOUR PACKING GAME!
Packing cubes for the globetrotters and compression sacks for the real adventurers – these babies are a traveller's best kept secret. They organise yo' packing and minimise its volume too so you can pack MORE.
Or, y'know… you can stick to ziplock bags.
View Our Fave Cubes
Or Check Out the Sacks!
Brussels Itinerary Day 2
Atomium | Mini Europe | Musical Instruments Museum | Royal Palace of Brussels | Museum of Fine Arts | Notre Dame Du Sablon
Spending a couple of days in Brussels will have you enjoying some of the best landmarks, gardens, museums, food, and experiences in the city! Here is your day two itinerary:
8:30 am – Experience The Atomium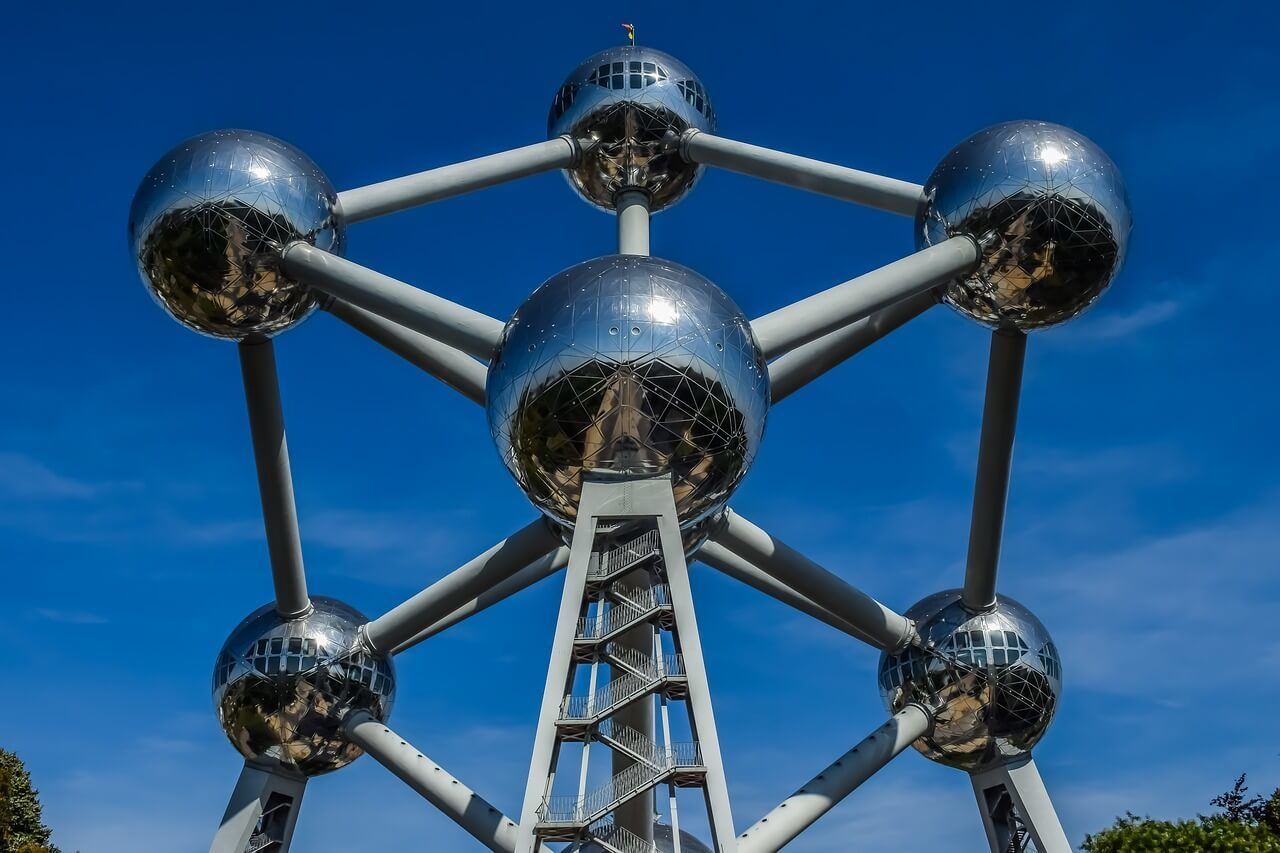 When looking at what to do in Brussels, a visit to the Atomium is a must! This massive atom shaped sculpture is found in the city's Heysel Park. The sculpture stands at 100m tall, and it dates back to 1958.
You can get inside this huge structure and enjoy some amazing views from its glass roof lift. At the top, there is a brilliant spot to enjoy a drink or something to eat while inside the amazing Atomium!
When visiting this Brussels landmark, it is advised to take some time to explore the surrounding Heysel Park, as there is plenty to see here as well. Witnessing the enormous atom though will definitely be an unforgettable moment!
Insiders Tip: This Brussels attraction is very popular and it can get pretty busy, so try to arrive early if you want to avoid the crowds.
Cost: $16
How long should I spend here? Around an hour (unless you're breakfasting at the top)
Getting there: Take the tram! The number 3 will get you within reach from Grand Place.
10:00 pm – Take a Trip Through Mini Europe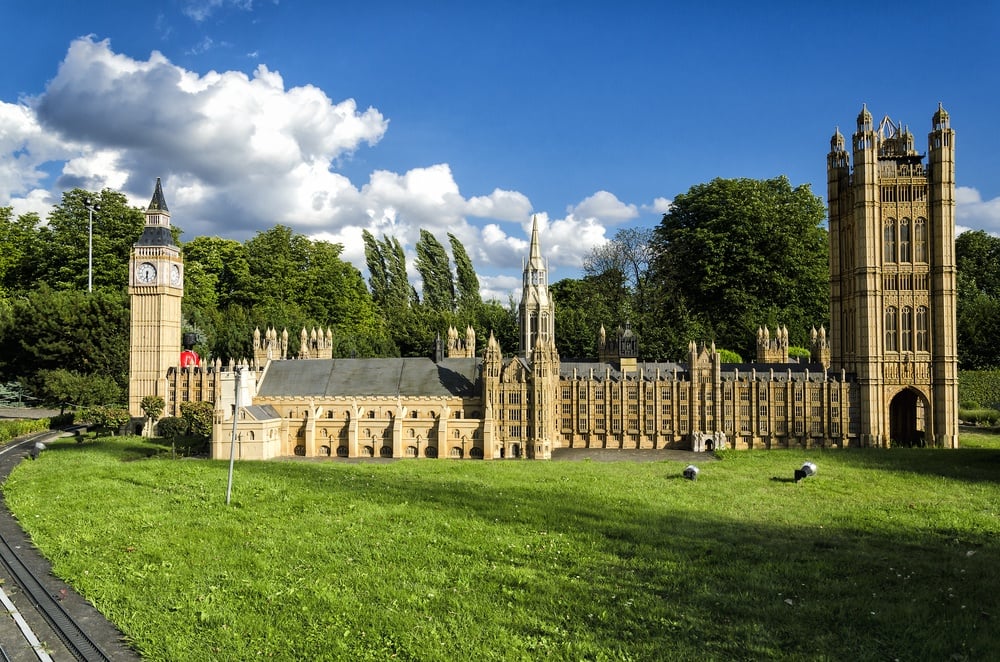 If you don't have the time to travel across Europe, then adding a stop at Mini Europe to your Brussels itinerary is a good option! This park is a really fun place to experience Europe's best and most famous landmarks, all built to scale in a miniature form.
Walking through Mini Europe is a unique thing to do when touring Brussels. Seeing all of the little landmarks really is such fun, and it is also really informative too!
Insiders Tip: This attraction is very child-friendly, and can be fun for the whole family!
Cost: $16
How long should I spend here? Around 1.5 hours
Getting there: It's just a short walk from the Atomium. They're a real pair!
12:00 pm – Experience the Musical Instruments Museum
This art nouveau museum is housed in one of the most famous buildings in the city (the Old England Building). Many people are attracted to this museum for the fantastic building, but the museum itself has some interesting displays that are well worth the visit!
This museum is focused on musical instruments, and a stop here will show you so much on the subject! With over 8,000 instruments in the collection, you will get to see, hear, and witness all kinds of musical history. This is a unique and interesting stop to add to your Brussels itinerary!
Cost: $15
How long should I spend here? Around 1.5 hours
Getting there: Back to the centre! The number 6 metro will do it.
2:00 pm – Admire the Palais Royal (or Royal Palace)
The Palais Royal is the official residence of the Belgian royal family, and it is a beautiful building to walk around and admire. The palace is open for exploring with no entrance fee, and it is definitely worth the visit!
Walking around here is a great way to take in one of the older and most stunning buildings in the city. It is also a really interesting place to learn about the history of Belgian royals.
Besides the building, the palace has an impressive royal garden. Spend some time exploring this area, and enjoying the royal side of Brussels!
Cost: Free
How long should I spend here? Around 1.5 hours
Getting there:
3:30 pm – Pay a Visit to the Musee Royaux Des Beaux-Arts
The Musée Royaux Des Beaux-Arts, or the Royal Museum of Fine Arts is a paradise for lovers of art and culture. This impressive museum houses some world-class art, spanning various collections of modern and ancient art!
Some of the most famous artists on display in this museum include Peter Rubens, Anthony Van Dyke, and Hans Memling. However, there are countless works of incredible European art that will have you awestruck!
This museum is pretty big, and there really is so much on display. If you love art, then be sure to allocate a good amount of time to this museum.
Cost: $9
How long should I spend here? Around 1.5 hours
Getting there: It's just a short walk from the Royal Palace.
5:00 pm – Witness the Notre Dame Du Sablon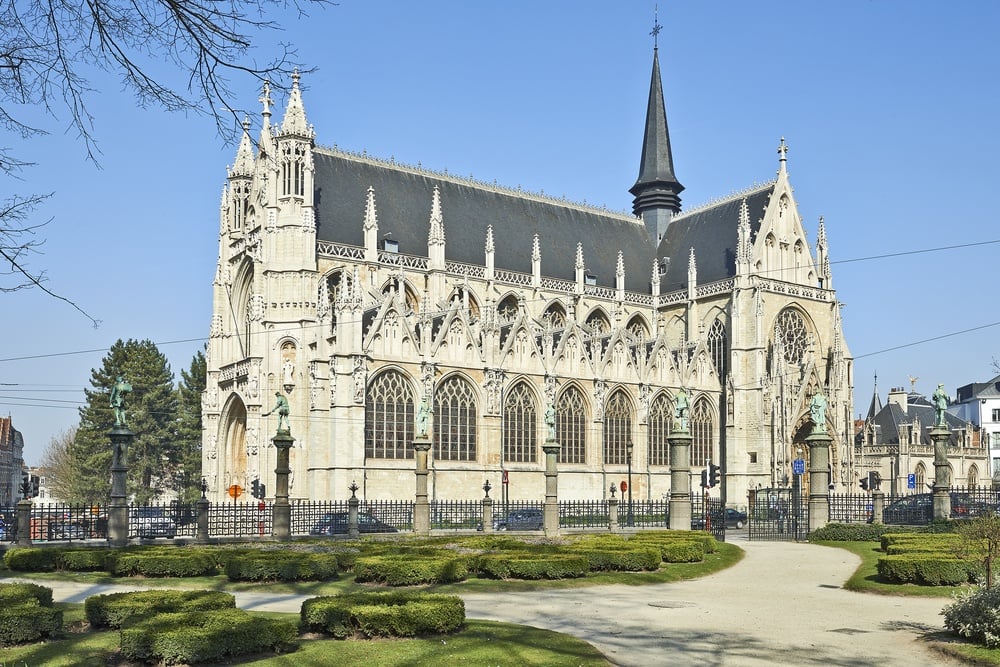 The spectacular Notre Dame Du Sablon cathedral is an important historic and architectural site in the city. Dating back to the 14th century, this cathedral is a really well-preserved example of Gothic architecture!
There was once a famous Madonna statue inside the cathedral that was supposed to have had incredible healing properties. The original statue was stolen by a team of thieves, and its whereabouts are still unknown. There is however a replica statue up in place.
This cathedral is a beautiful building to walk around and appreciate. A great stop to add to your Brussels itinerary! We're sure that this is a long day, so take the evening to relax and chill out, or head to an amazing restaurant!
Cost: Free
How long should I spend here? Less than 1 hour
Getting there: Walking!
Brussels Itinerary Day 3
Parc Du Cinquantenaire | Museum of Natural Science | Belgian Comic Strip Centre | Le Botanique
The final day. Here are some things that you will love doing on your last day in Brussels! There's a big arch, some big dinosaurs, some big cartoons, and some big plants. A top day. Or you could sit in your sexy Brussels Airbnb.
9:00 am – Stroll Through the Parc Du Cinquantenaire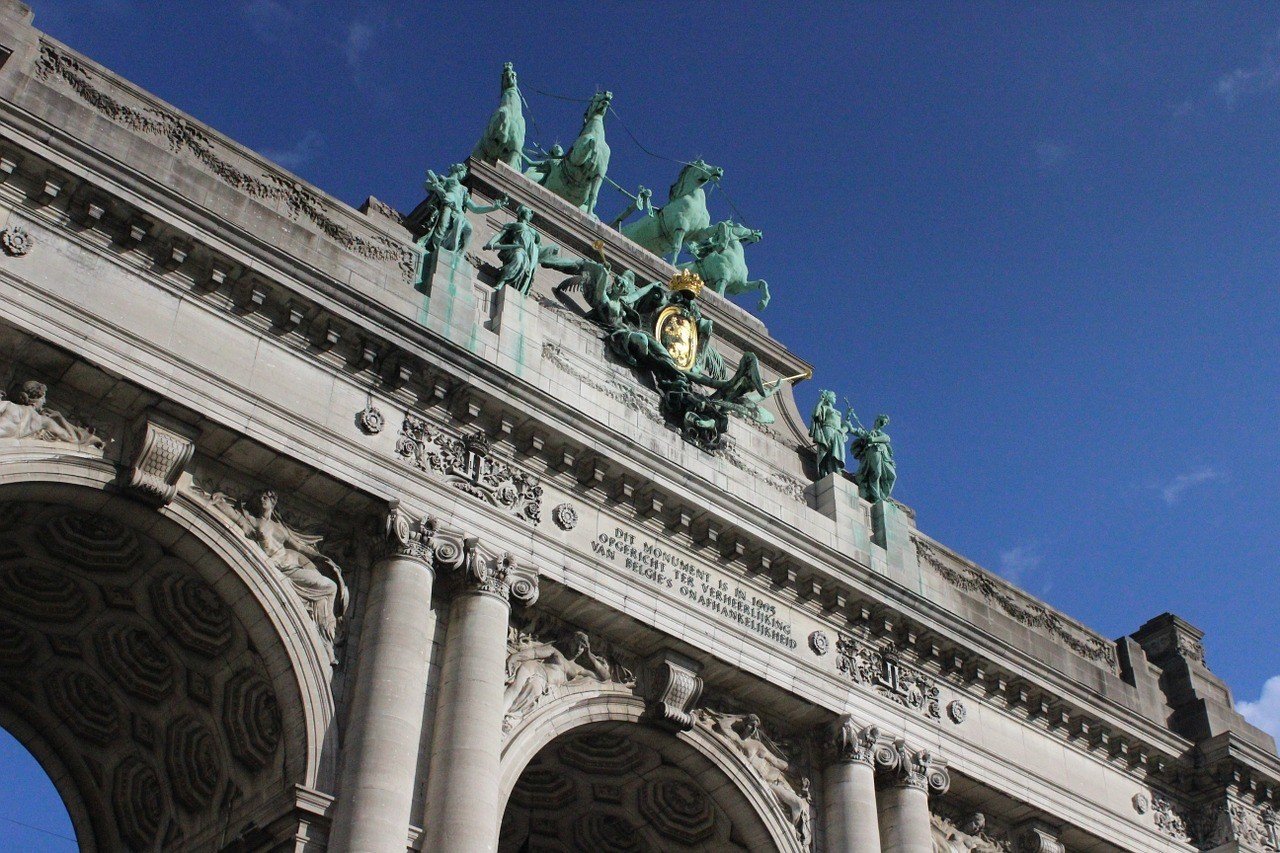 The Parc Du Cinquantenaire is a great addition to your Brussels itinerary for a number of reasons. You can visit this lovely green space to either take a break from the city, enjoy a picnic under a tree, marvel at the old architecture in the park, or visit some of the surrounding museums.
This park was built during the reign of King Leopold II, and it should be an essential stop on your trip to Brussels. Take some time to wander through the well-kept gardens, and enjoy the impressive arches and statues found in the park.
If you love history or art, then explore the surrounding museums. These are all world-class, and they cater to all kinds of interests. Collectively, these museums have a whopping 35,000 artefacts on display!
You can grab breakfast from a cafe or restaurant nearby (and coffee, although that kind of goes without saying). The Brussels Autoworld Museum is located inside too. Car fanatics, this means you!
Insiders Tip: Try to visit the Parc du Cinquantenaire on a sunny day, as relaxing under a tree on the grass here is a truly special experience.
Cost: Free
How long should I spend here? You could easily spend all day (don't though). Try 1.5 hours.
Getting there: Bus, Metro or Tram! It's pretty easy to find!
11:00 am – Museum des Sciences Naturelles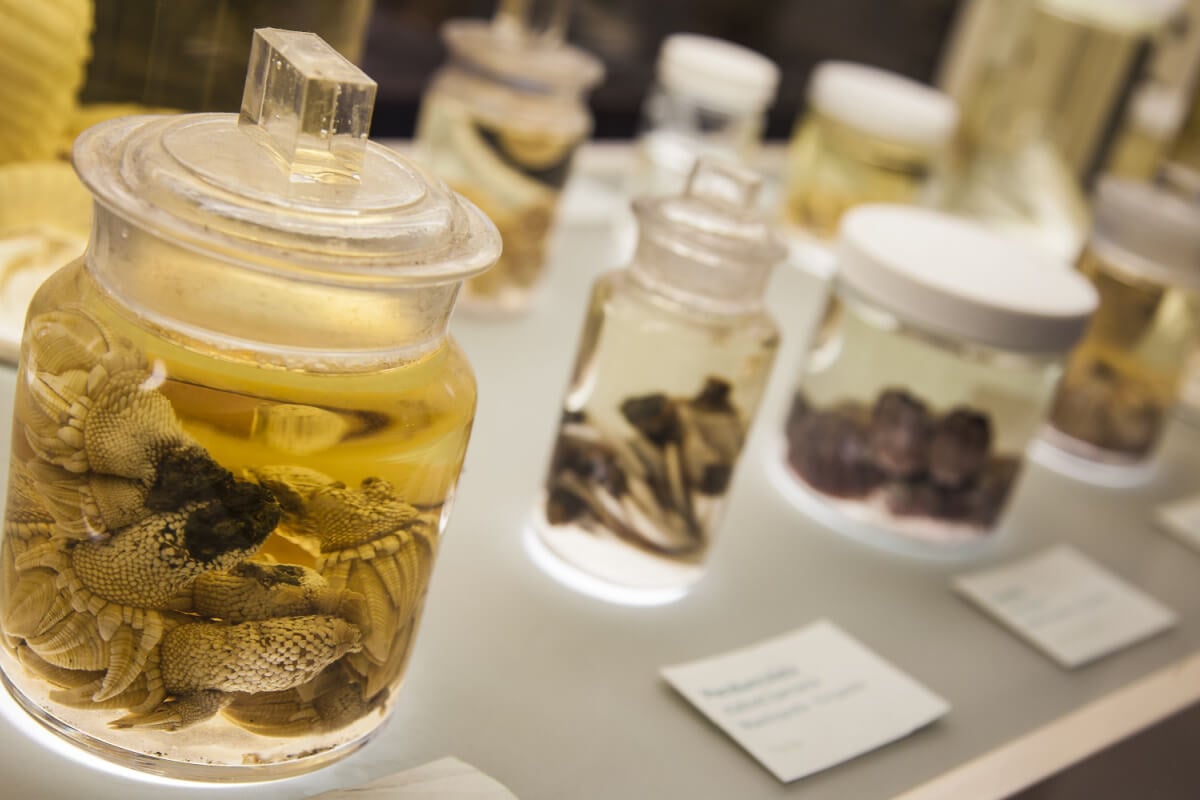 Are you interested in stepping into the largest dinosaur gallery in Europe? A mix of exciting temporary exhibits and carefully curated permanent ones? Then you're going to want to head to the Brussels Museum of Natural Sciences!
This is a great thing to do with kids, who will love the history, reality, and interactive exhibits. In a city where many museums are rather static, this one is more hands-on and amusing. As a bonus, your children might even learn something, because it is all geared towards educating (yes, even you adults). It is a museum after all. The Museum of Natural Sciences is a great place to stop before lunch, which I'm sure you will be needing after the morning's excitement!
Cost: $14 (13 euros)
How long should I spend here? Around 2 hours
Getting there: You can stroll over from the Parc du Cinquantenaire. It's around a 15-minute walk, but it is a very pretty one.
2:30 pm – Visit the Belgian Comic Arts Museum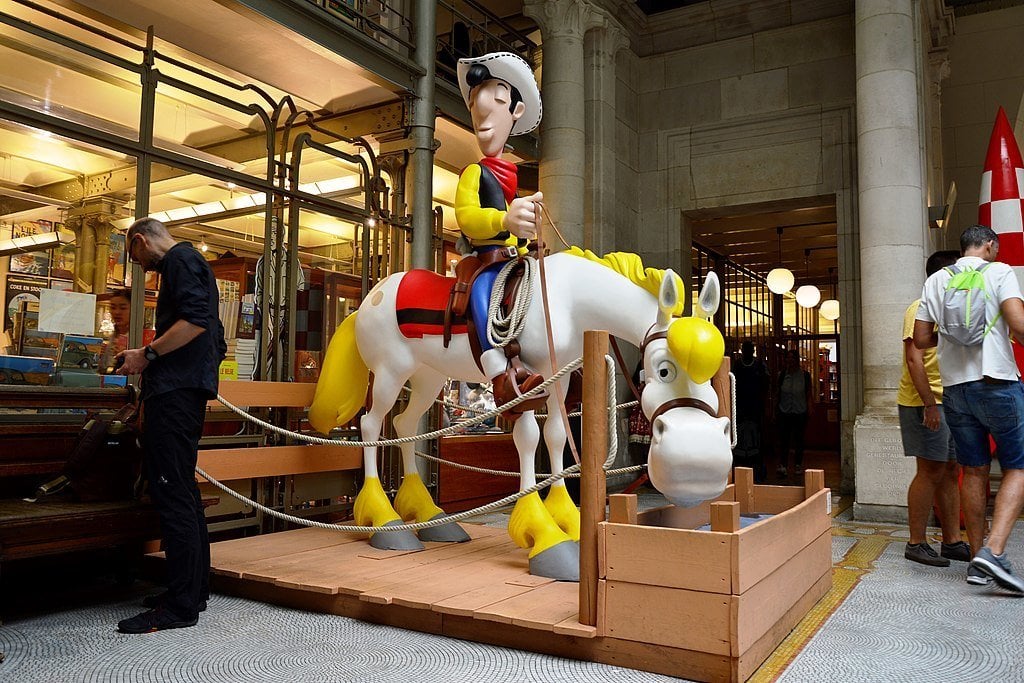 Before embarking on the afternoon of Day 3, you might want to return to the Brussels Grand Place for a bit of lunch. You've seen it once, how about twice?
Brussels has a fascinating history and culture, but many don't realize that comic books have played a big role in this! If you want to explore a new side of Belgian and learn all about the interesting role of comic books in this country, then head to the Belgian Comic Strip Center.
This museum has some brilliant displays, all dedicated to comic books. You will get to see some really fun objects, as well as valuable comic books and collectables!
If you want to discover more about the importance of comic books to Brussels, take a walk through the city spotting the huge comic murals found on many buildings.
Cost: $11
How long should I spend here? Around 2 hours
Getting there: It's half an hour's walk from the Natural Science Museum. Definitely time for some lunch!
5:00 pm – Explore Le Botanique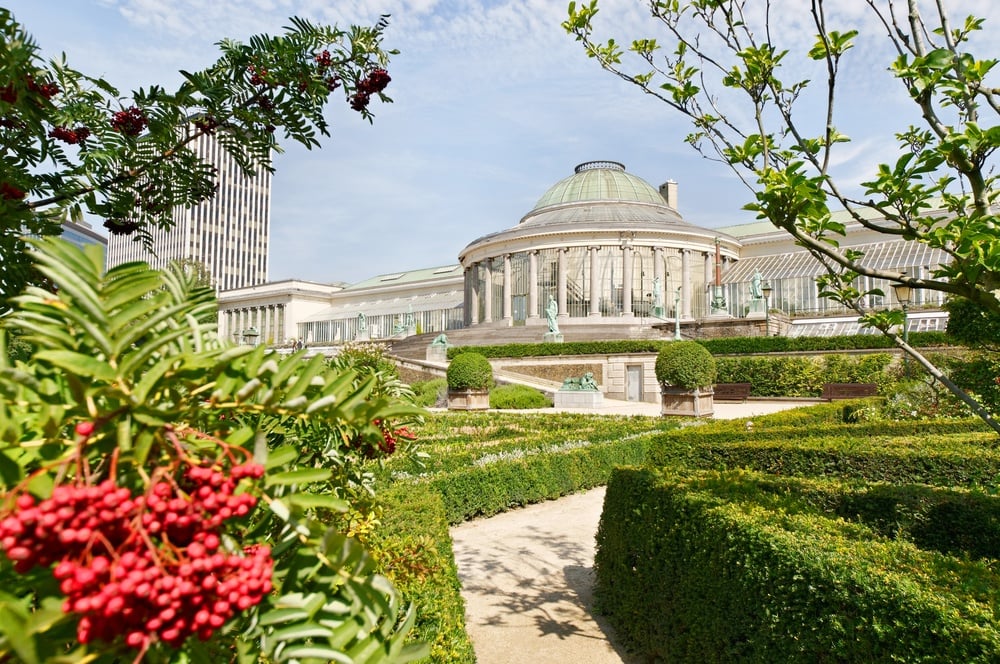 Le Botanique is the old botanical gardens of Brussels, now a stunning urban park! If the city is getting a bit much, this is the perfect place to quickly escape to for some greenery, peace, and quiet.
Le Botanique is a terraced park with many impressive gardens around it. There are some peaceful benches and playgrounds for the kids!
The old Greenhouse in the garden has been converted into a kind of cultural center, offering some brilliant performances and concerts at night. This can be a really fun thing to do in the evening.
Whether you come for the stunning terraced gardens, the quiet, or the fun greenhouse performances, Le Botanique is a lovely escape from the city.
Insiders tip: The museum here is well worth a visit, and it has constantly changing exhibitions. Be sure to check out what's on before you visit!
Cost: $6
How long should I spend here? Around 1.5 hours.
Getting there: Le Botanique is just a short walk from the Comics Art Museum
What to do with More Than 3 Days in Brussels
So you're stuck in Brussels for three months while your family moves into the new house? Here are some extra things you can fill your time with, including some top-class Brussels day trips!
Take a Brussels Walking Tour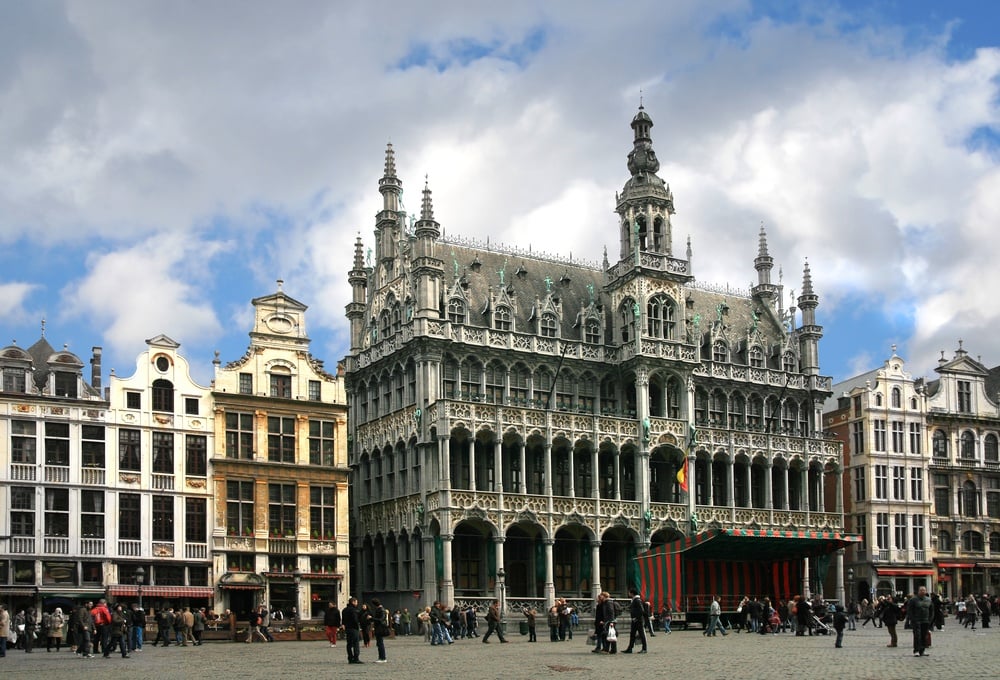 If you are planning a trip to Brussels, definitely consider taking part in one of the amazing walking tours which operate around the city. It's one thing following a map around and guiding yourself, but when you are part of an informative tour you will see, learn and experience so much more!
Free walking tours of Brussels will teach you the interesting stories behind some of the city's most famous monuments! You will get to witness many major landmarks up close, and you will be guided through it all by passionate and well-informed locals.
Besides history and architecture, you will also get to learn all about the local food and beer. As you walk along with your tour, you will pass many different street food stands and local delicacies!
If you're spending a weekend in Brussels, adding a walking tour to your Brussels itinerary is a great way to really see most of the city!
Cost: Around $20
How long should I spend here? Around 1.5 hours
Getting there: Most Tours will leave from Grand Place
Enjoy the Brussels Nightlife
While Brussels is famous for its art, history, museums, and architecture, they still know how to party in this city! If you are looking for some exciting ways to fill out your Brussels itinerary, definitely consider diving into some of the vibrant nightlife in this city!
You could visit a central area such as the Grand Place to enjoy some popular bars, pubs, and fun local hangouts. This is a great place to meet loads of new people and see the city in a new light.
If you are looking for more of a dancing scene, then head out to Rue du Marche au Charbon. This area is famous for its exciting clubs and many super trendy bars!
Brussels is a city that has loads on offer- both during the day and by night. So, be sure to check out the nightlife here if you want to experience all that this city has to offer!
Cost: $$$+
How long should I spend here? Not a legitimate question here.
Getting there: Rue du Marche au Charbon is where you want to be…!
Antwerp Day Trip From Brussels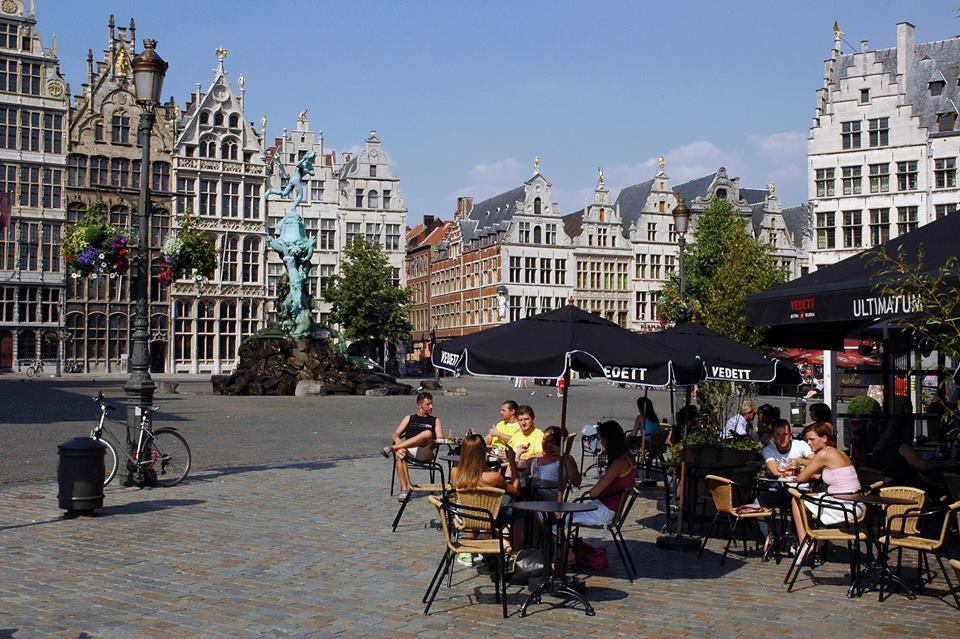 Brussels is an amazing city, but if you have the time, why not explore more of Belgium? This day trip from Brussels takes you to Antwerp- one of the most loved cities in this country.
Antwerp is famous for being the fashion capital of Belgium, and is often referred to as "Belgium's Diamond." Your day trip will take you through the many important areas of Antwerp, including the diamond district where you will learn all about the diamond history and the cutting process.
You will get to see a palace, an amazing cathedral, famous houses, museums, the Scheldt River, and more! Of course, there will be time to explore the beautiful streets of Antwerp, do some shopping, and enjoy an unforgettable meal here.
Cost: $$$
How long should I spend here? A day?
Getting there: Train! It is the best way.
Bruges Full-Day Guided Tour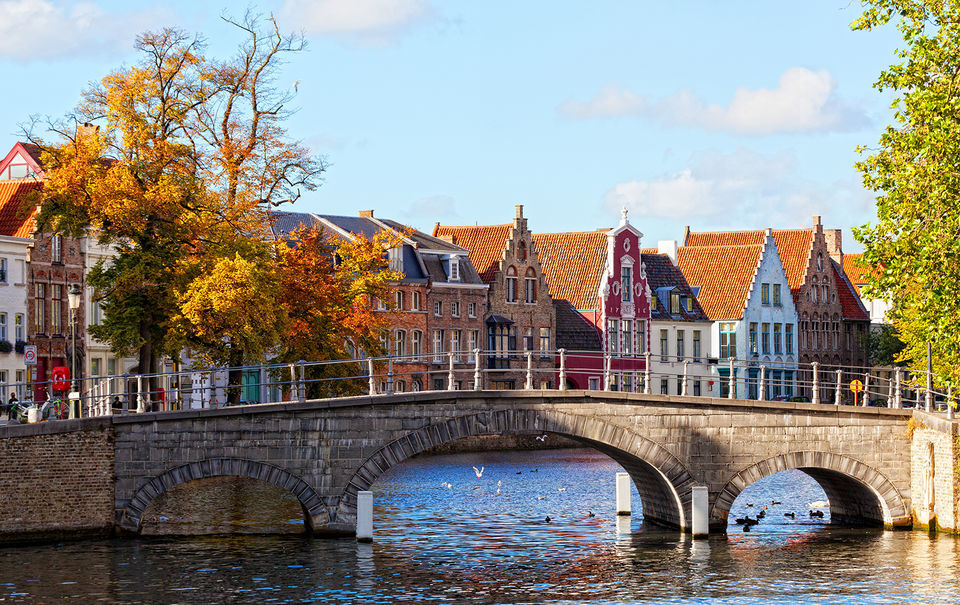 Another spectacular destination in Belgium that is well worth a visit (if you have time), is Bruges. Often referred to as "Venice of the North", Bruges is a medieval town that boasts incredible canals, old buildings, cobbled streets, and plenty of charm!
This full-day trip from Brussels includes a 4-hour walking tour through Bruges. Guided by a knowledgeable local. You will get to see some of the top attractions and points of interest in Bruges and will gain a better understanding of this town through your expert guide.
The tour includes return train tickets to Bruges from Brussels!
Cost: $$$
How long should I spend here? A day?
Getting there: Train! It is the best way!
While your trip to Brussels can be enjoyed all year round, this city does have its more appealing times to visit. Belgium experiences all four seasons pretty distinctly, so choose your visiting time wisely as the weather may impact your trip. Bear in mind that Brussels does experience rain all year round, so be prepared for potential rain during your Brussels itinerary no matter what time you visit!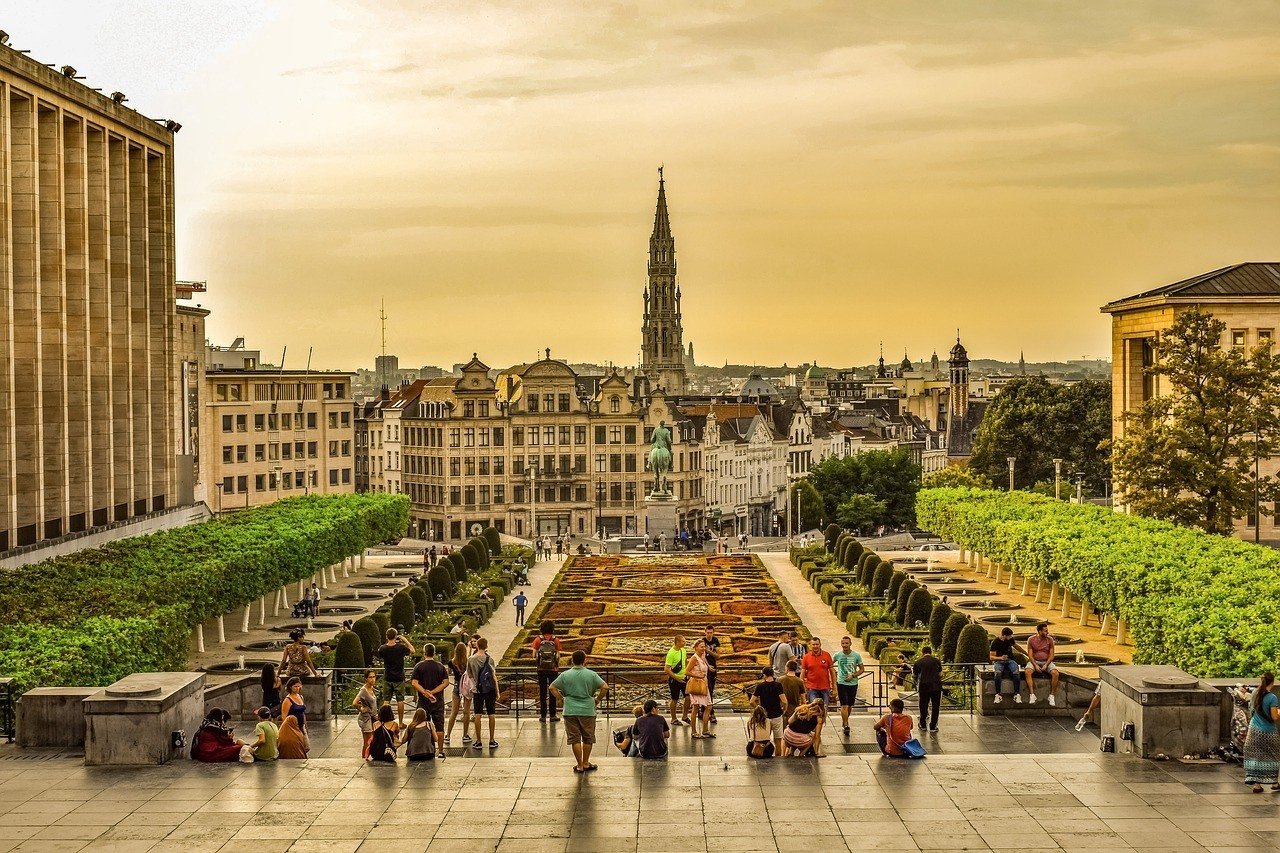 Wondering when to visit Brussels? The best time to visit this city would be between March to May and September to October. These times are considered the shoulder seasons when the crowds of tourists are fewer, the prices are lower, but the weather is still great!
Some may prefer to place their Brussels trip itinerary around December to experience the wintery charms of the city, while others would opt for visiting in April when there is the least rain. No matter what time you plan your vacation in Brussels, you will be able to enjoy this city in a beautiful and unique way!
| | Average Temperature | Chance of Rain | Crowds | Overall Grade |
| --- | --- | --- | --- | --- |
| January | 3°C/37°F | Average | Calm | 😐 |
| February | 3°C/37°F | Low | Calm | 🙂 |
| March | 7°C/45°F | High | Medium | 😀 |
| April | 9°C/48°F | Low | Medium | 😀 |
| May | 13°C/55°F | Average | Busy | 😀 |
| June | 15°C/59°F | High | Busy | 🙂 |
| July | 18°C/64°F | Average | Busy | 🙂 |
| August | 18°C/64°F | Low | Medium | 🙂 |
| September | 15°C/59°F | Average | Medium | 😀 |
| October | 12°C/54°F | Average | Medium | 😀 |
| November | 7°C/45°F | Average | Medium | 🙂 |
| December | 5°C/41°F | Average | Calm | 😐 |
Getting Around in Brussels
Before you start planning exactly what you will be doing in Belgium's capital city, it is important to know how you will be getting around. Luckily, Brussels is really easy to navigate. The excellent public transport here makes it exceedingly easy to get around!
If you are based around the central part of the city, the best way to get around is by walking! Simply wandering through the streets here is one of the best things to do during your Brussels itinerary as this city is so beautiful! Many of the best things to see here are best appreciated while walking, and many of the main attractions are within close proximity of each other.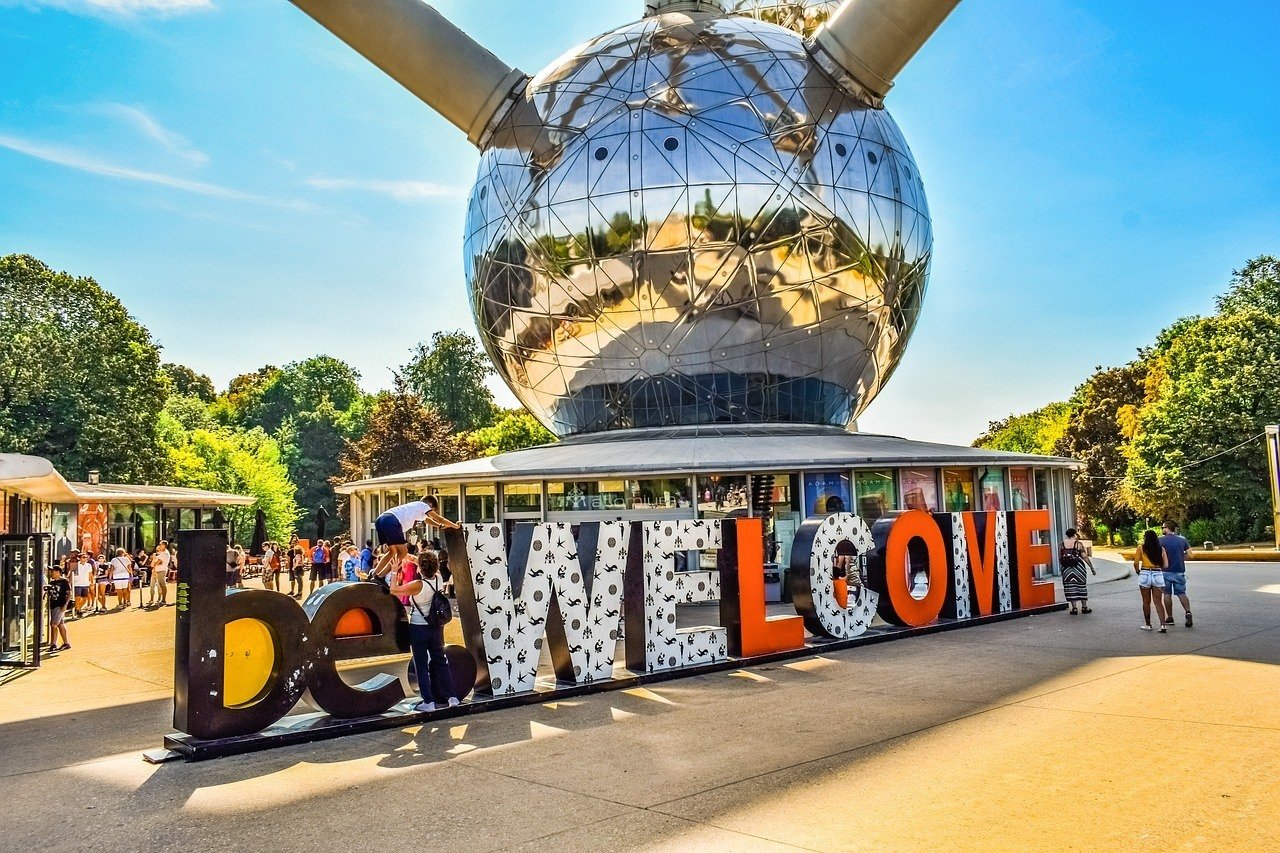 If you plan on travelling further distances though, there is an excellent metro system in Brussels. This is an affordable way of getting around, and it is also highly efficient. This city also has a solid bus network that is even more affordable. Trains are also a good option for longer distances!
Taking a taxi is also easy to do in Brussels! You can either grab one of the many cabs that drive around the city or use Uber to easily find a ride. Brussels is a great safe city too!
Now that you know how to get around, it's time to start planning the ultimate Brussels itinerary!
Don't Forget Your Travel Insurance for Brussels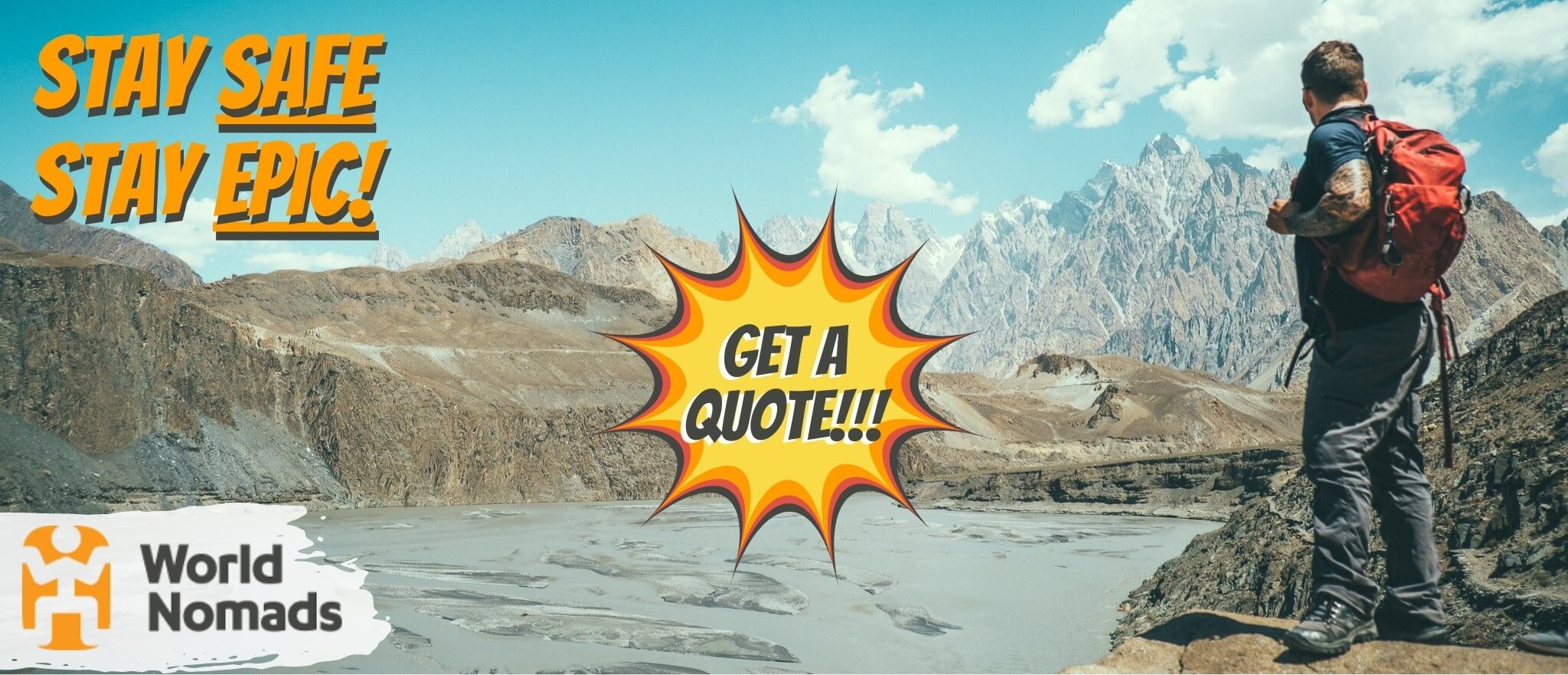 World Nomads' mission is to support and encourage travellers to explore their boundaries. They offer simple & flexible travel insurance, and safety advice to help you travel confidently.
They've been doing it since 2002 – protecting, connecting, and inspiring independent travellers just like you.
Get a quote below or read our in-depth review!
World Nomads provides travel insurance for travelers in over 100 countries. As an affiliate, we receive a fee when you get a quote from World Nomads using this link. We do not represent World Nomads. This is information only and not a recommendation to buy travel insurance.
FAQ on Brussels Itinerary
Here's what people usually ask us when they're planning a trip to Brussels.
Final Thoughts
Brussels is a magical city with so many amazing activities to discover! Whether you come for the art and culture, the world-class museums, the incredible architecture, or the unbelievable food, this city will have you dreaming of your return!
Of all of the amazing things to do during your Brussels itinerary, one of the best things is to just walk around the city's charming old streets and appreciate the stunning surroundings. There is such a unique charm that can be found in Brussels, and it is a place that you really can't compare to anywhere else!
I hope that my ultimate Brussels itinerary helps you to make the most out of your trip to Belgium's capital. I love visiting Brussels and am sure that you will too. Happy travelling!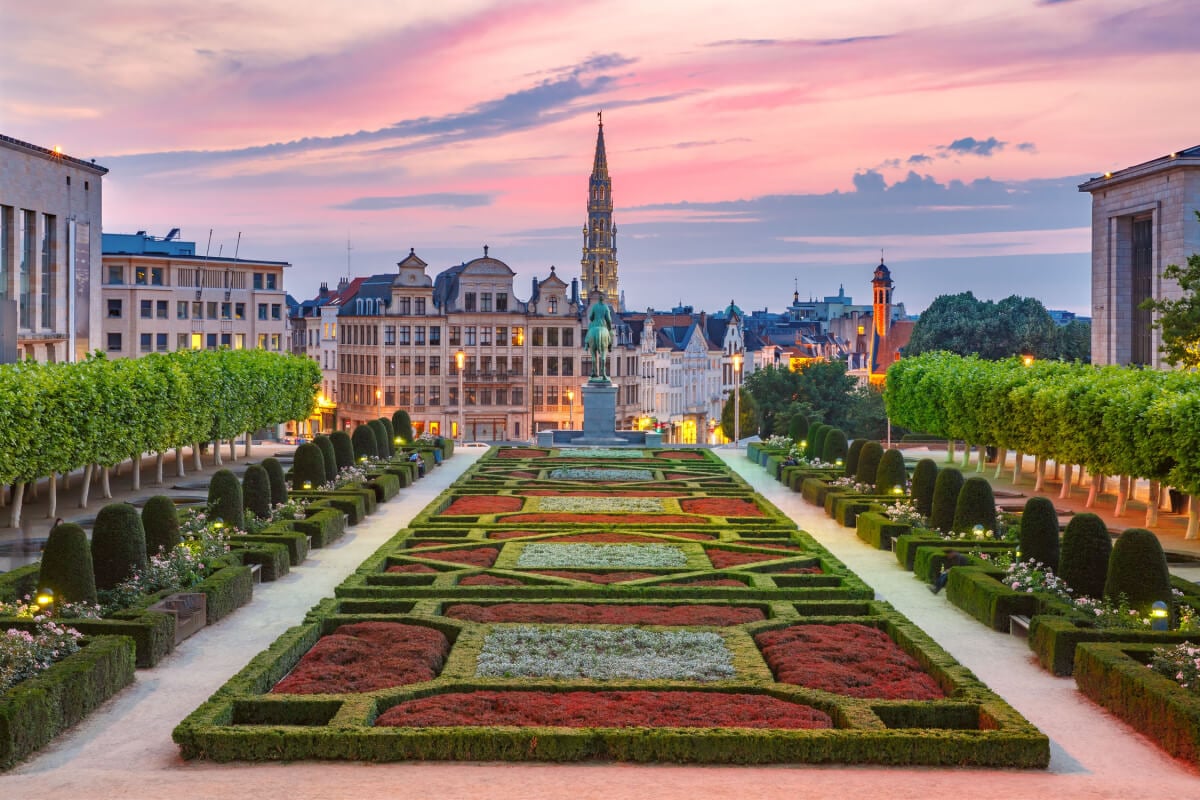 ---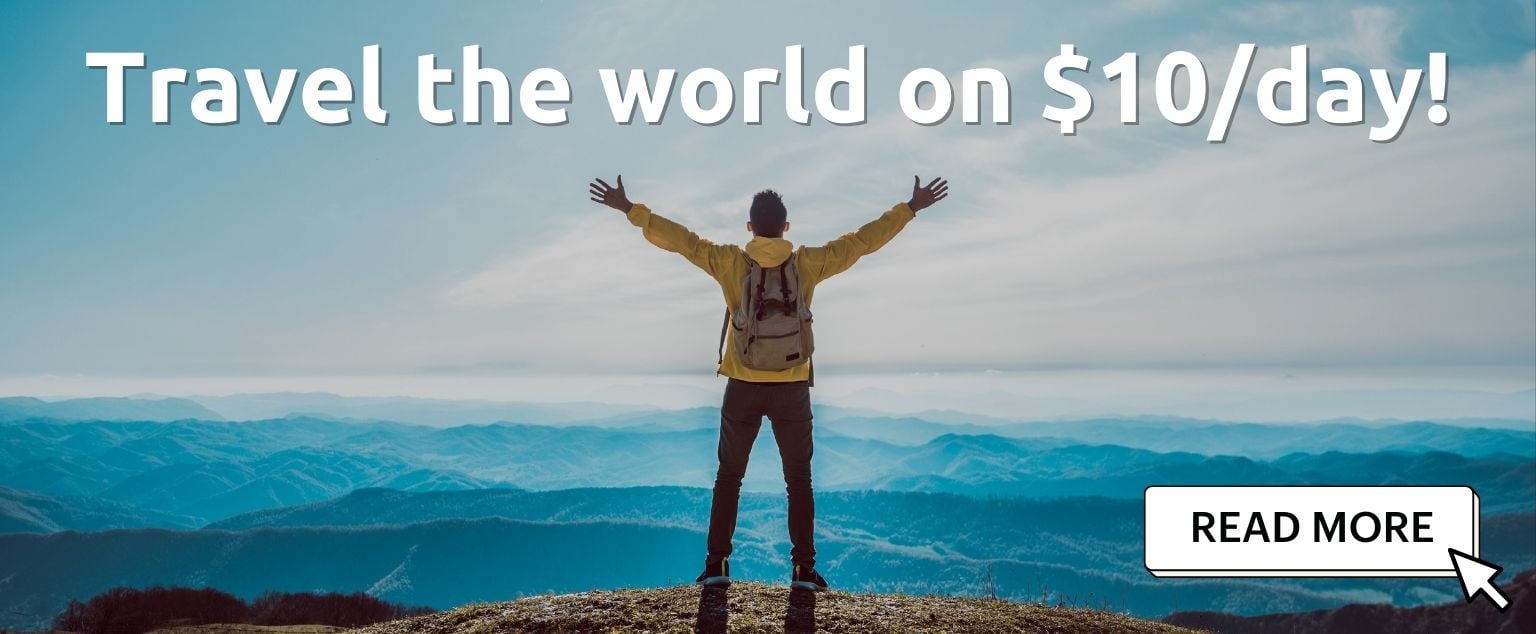 And for transparency's sake, please know that some of the links in our content are affiliate links. That means that if you book your accommodation, buy your gear, or sort your insurance through our link, we earn a small commission (at no extra cost to you). That said, we only link to the gear we trust and never recommend services we don't believe are up to scratch. Again, thank you!