Unlike the veggie, Brussels will leave a great taste in your mouth. A thriving city brimming with delicious beer, decadent chocolate, epic music, and fascinating history. This charming city is crisscrossed with cobblestoned boulevards and wacky, unbelievable landmarks.
Located in the center of Belgium, the home of Tintin, Brussels embodies the country's love for comics. With its own comic strip center and route, you'll see some of your old favorites in a completely new way. Add to that landmarks like the Grand Place and the 'pissing boy', and you'll be spoilt for choice.
The best way to experience this city is by staying in a Brussels Airbnb. Think stylish modern loft apartments and cozy private rooms close to all the action. Take your pick of the awesome rentals in Brussels so you recharge after a day at an enchanting outdoor festival or a pub crawl at the awesome breweries.
Whatever you need, we have it here. Take a look at our list of the best Airbnbs in Brussels.
Quick Answer: These are the Top 5 Airbnbs in Brussels
OVERALL BEST VALUE AIRBNB IN BRUSSELS
OVERALL BEST VALUE AIRBNB IN BRUSSELS
Duplex in the Heart of Brussels
> $$
> 2 Guests
> Fully-equipped kitchen
> 10 Minutes from Grand Place
BEST BUDGET AIRBNB IN BRUSSELS
BEST BUDGET AIRBNB IN BRUSSELS
Homey Bedroom
> $
> 2 Guests
> Private bathroom
> Breakfast on request
BEST AIRBNB FOR COUPLES IN BRUSSELS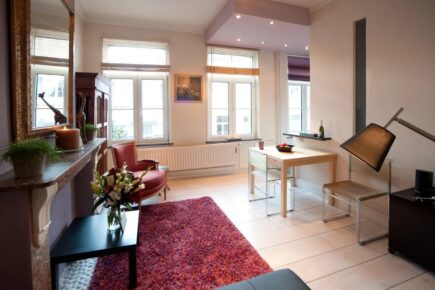 BEST AIRBNB FOR COUPLES IN BRUSSELS
Couple's Cozy Nest
> $$$
> 2 Guests
> HD LED TV with Netflix
> Bike rides around the corner
BEST AIRBNB FOR FAMILIES IN BRUSSELS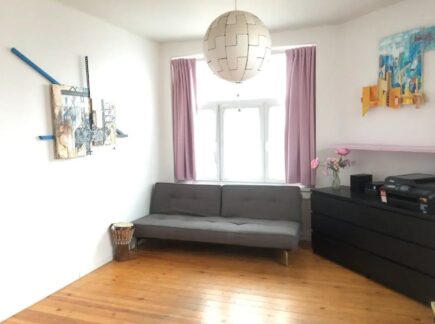 BEST AIRBNB FOR FAMILIES IN BRUSSELS
Huge Duplex in Green District
> $$$
> 8 Guests
> Bunk Beds
> Family-friendly
OVER-THE-TOP LUXURY AIRBNB IN BRUSSELS
OVER-THE-TOP LUXURY AIRBNB IN BRUSSELS
Few Steps from Place Stéphanie
> $$$$
> 12 Guests
> "Roche-Bobois" sofa
> Located in city center

Unlock Our GREATEST Travel Secrets!
Sign up for our newsletter and get the best travel tips delivered right to your inbox.
What to Expect from Airbnbs in Brussels
What can you expect from Brussels Airbnbs? Well firstly, there's a lot of them. You won't struggle to find a spot to crash in this bustling area.
As the locals call it, Bruxelles, Belgium is a lively and vibrant city, meaning that you'll be staying right in the center of it all. You'll experience everything – cafes, breweries, museums – you name it. Brussels is one of the most popular and exciting areas in the country, meaning that you'll find the best Airbnbs in Belgium here.
These Airbnbs vary from loft apartments to attic rooms, trendy condos to locally-inspired townhouses. You'll likely have a great view of the city streets and the locals going about their days. Exceptionally fast Wifi will keep you connected with friends and family and these Airbnbs' heating will keep you toasty on those cold Belgian evenings.
Here is our trio of the best types of Airbnbs in Brussels.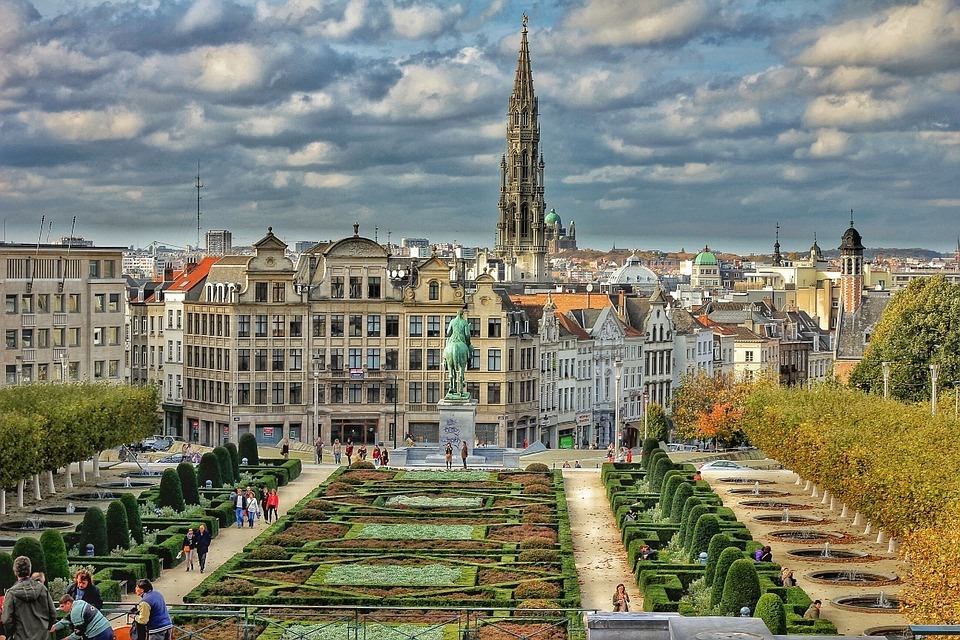 Private Room in a Homestay
Guests can stay in a private room in a shared space, like an apartment or townhouse. This refers to a homestay – where you rent out a room in a local's home. I'd say it's a step above what you'd expect from a typical Brussels hostel.
Shared space can mean you are sharing with fellow travelers. Usually, it means that you have a room in a local's home. This may sound pretty basic, but for some people, a private room is thought to be the best Airbnb in Brussels.
For one, you don't pay what you would if you rented out an entire home or apartment. This means your buck will take you a lot further for those sneaky cafe treats and nights out.
Another bonus is that you can rub shoulders with a local or two. The owners of your homestay will happily give you inside information on the best coffee spots and must-visits.
Pretty much, this Airbnb is the best bet for the traveler who wants to soak up the real Brussel's vibe. Plus, a private room is the best type of Airbnb Brussels has for people sticking to a budget.
If you want a private room, chances are you want to keep costs down. In that case, you'd probably prefer to use your feet for transport. We recommend staying in Brussels' city center – especially if you're a first-time visitor. You're walking distance from everything!
Private Holiday Apartment
Apartments in Brussels give you more space than a private room and more intimacy than a house. Booking an apartment for your trip is a great way to explore Brussels and secure your privacy in an affordable way.
You can think of an apartment as a mini-house, giving you exclusive access to amenities like a bathroom and kitchen. Holiday apartments in Brussels are ideal for a couple or party of four but will start to get cramped the more your guest list grows.
Airbnb has a glorious range of Brussels apartments. From beautiful, open-layout studio apartments and 2-bedroom condos to fabulous duplexes and triplexes with awe-inspiring city views.
Saint-Gilles is a great neighborhood for travelers who are looking for cost-effective accommodation. And is ideal for travelers who like a quieter neighborhood. Saint-Gilles has a young Bohemian atmosphere and is filled with artists, musicians, and festivals.
This area is great if you are not a first-time visitor to Brussels and want to save money on your apartment. It's also a dream for art and culture lovers. Plus, it's a 25-30 minute bus drive to the city center, meaning you can get the most of the city setting and Brussels' culture during your trip.
Entire Townhouse
In Brussels, the norm is townhouses and street-facing duplexes – true city style. Most of the houses are connected to one another, creating the feeling of a village community. You can literally step out the front door, hit the streets and launch into your next adventure.
We'd recommend staying near the city center. It's a great option because many of the day trips and guided tours leave from there, so you're always close to the top things to do in Brussels. A townhouse here acts as a brilliant home base so you can experience all that Brussels has to offer without traveling miles.
Few homes in Brussels offer the rare luxury of a garden. But honestly, there's so much to do and see in the city you won't feel the need for a garden. Instead, you can enjoy people-watching from the upstairs windows with a warm cup of coffee while your partner-in-crime cooks up a storm in the kitchen.
A house will set you back more than a single private room or apartment would. But, if you are visiting the country with your tribe or family, then it makes sense to go this route. If you're dividing the cost between friends, houses can be incredibly affordable holiday rentals in Brussels.
Plus, you'll get benefits like a fully-equipped kitchen, private rooms, and a large living area. The perfect space to share your day's adventures and brainstorm where to head next.
Why Stay in an Airbnb?
Trust us when we say that there are a ton of great reasons for staying in an Airbnb in Brussels. Here are 6 of them:
Local Experience: If you're a first-time visitor to Brussels – or even Europe – staying in an Airbnb owned by a local is ideal. Most Airbnb hosts love to share their inside information about the city and its attractions – whether by phone or face to face.
Privacy: A great feature of Airbnb is that you can select the level of privacy you want. Whether you want a private room in a shared space or an entire apartment to yourself with no interruptions, they got you. You can filter your search according to your desires.
Affordability: Brussels can be expensive. But don't worry! Airbnbs cater to the low-on-funds, budget-savvy travelers as well as the luxury-seekers. Most Airbnbs are cheaper than what you would find at hotels, which gives you more money to spend on waffle-tasting and attraction hopping.
Last-Minute Booking: Many travelers might just be passing through or spending a few days in this historical city. If you're having a bit of a spontaneous Euro trip, Airbnb will help you by showing you the properties still available last minute.
Safety: Airbnb does not just allow anyone to register an accommodation or stay at one. They screen the host and the guest. They have excellent 24/7 customer support and if push comes to shove, they find you new accommodation.
Airbnb Experiences: Airbnb isn't just a place to stay, they also offer spectacular experiences. From history and culture walks to beer tasting and chocolate sampling, these experiences are sensational. We'll outline a few of our favorites later.
The 15 Top Airbnbs in Brussels
Have we convinced you that an Airbnb is the best fit for you? Great, let's take a look at our top 15 Brussels Airbnbs.
2 Guests
10 Minutes from Grand Place
This gorgeous duplex combines a modern, spacious layout with a studio feel. The apartment offers the best in design and comfort with a luxurious living room space. The crowning feature of this property is how close it is to Grand Place – Brussels' memorable central square. If you have a full Brussels itinerary, this is the place to base yourself!
Guests can lose themselves on the streets leading from the square and discover colorful murals from the city's street artists. They can also appreciate the city's magnificent architecture. In terms of value, comfort, and location, this is the best Airbnb in Brussels.
Guest Review: The flat is in excellent location, near the old town, a lot of restaurants and shops around. – Ugne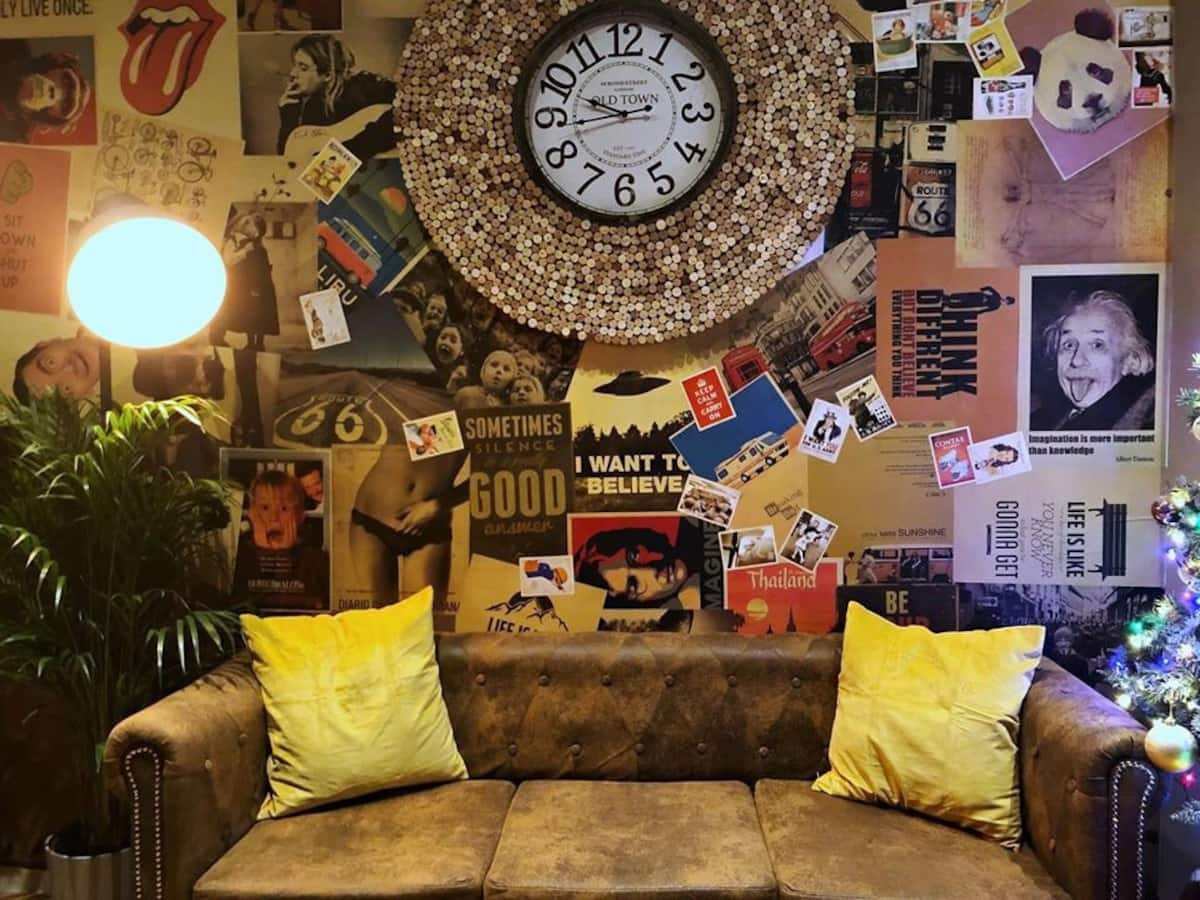 1-4 Guests
Teeny Tiny Patio
Traveling smart on your Brussels vacation? This Airbnb is great value for the budget-savvy. Save on accommodation so you can spend more on the epic Brussel attractions, restaurants, and nightlife nearby.
This shared home for backpackers is the groovy vibe you've been looking for! You'll get tight with your bunk-mates, but then again you might just have it to yourself. Fingers crossed.
Guest Review: Nice and clean space for staying some days while traveling in Brussels! You can meet very nice people if you are lucky as I was 🙂 – Maria
1-2 Guests
Located in Art-Nouveau district
After filling up on a delicious breakfast of coffee, croissants, and oh-so-naughty chocolatines, you might feel like climbing back into your gorgeous fluffy bed. But, wait, Saint-Gilles calls! This stunning Airbnb is located just minutes away from the best Art-Nouveau spots.
Take some time to refresh at this comfortable Airbnb before heading out to check out the markets and amazing street art. Make sure to keep a lookout for street artist BONOM's awesome works.
Is This the Best Travel Pack EVER???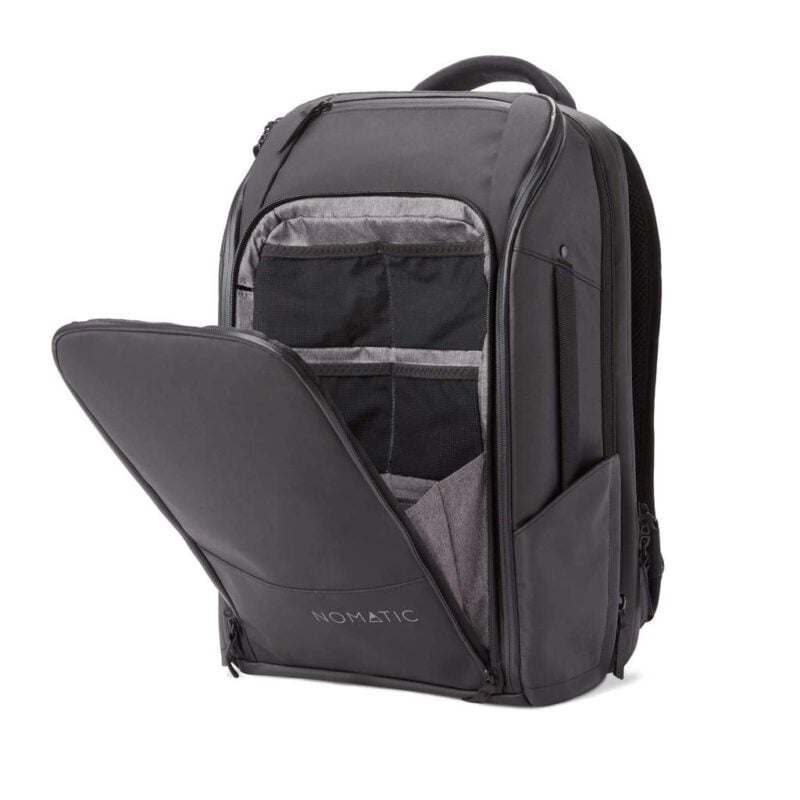 Best Short Term Rental for Couples | Couple's Cozy Nest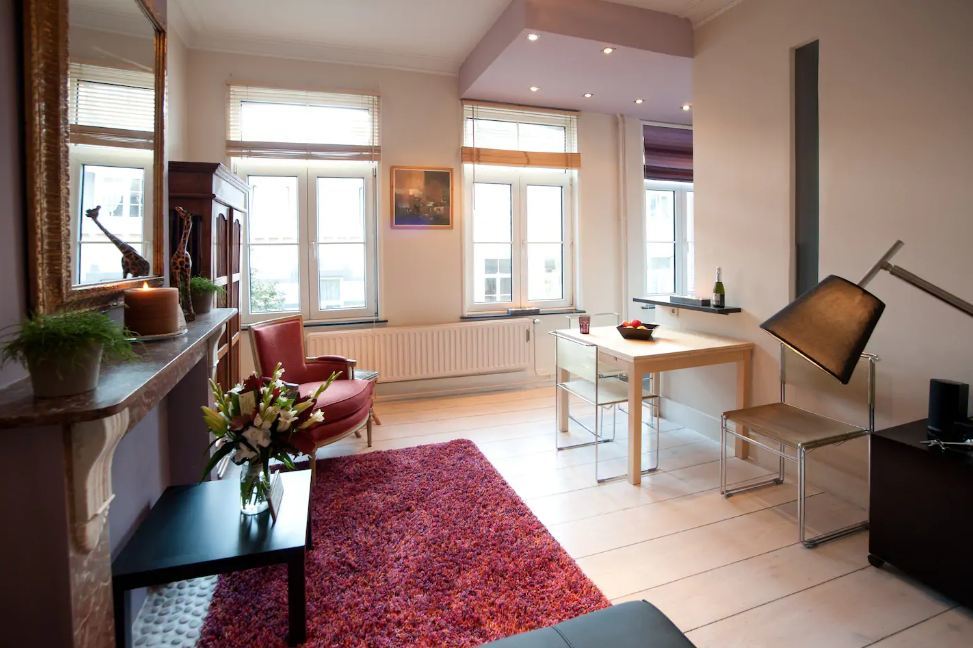 $$$
HD LED TV with Netflix
2 Guests
Bike rides around the corner
You will adore this cozy couple's nest – the perfect bubble of lover's bliss. The fall-colored decor creates a warm intimacy – an ideal setting for enjoying some quality time together.
Prepare some naughty nibbles in the kitchen and bask in each other's glow in the sitting area. Then, spend mornings curled up in the magnificent Queen bed watching series on Netflix together. It's also located by the shops, cinema, and restaurants in Ixelles.
Guest Review: A beautiful apartment, in a fantastic location. Well set up for those who do not know Brussels. However, the real bonus were the hosts, who live downstairs. Friendly, extremely helpful, and ever available. – Dan
Stunning Airbnb for Honeymooners in Brussels | Bright Penthouse Loft
Your honeymoon is the perfect occasion to splash out on your accommodation. This is hands down the best Airbnb in Brussels for newlyweds. This huge loft is located in a gorgeous tree-lined residence in the stunning and quiet area of Berchem Sainte Agathe.
You can create fantastic meals together in the modern, fully-equipped kitchen. Mix cocktails in your own personal bar. Then, enjoy laughs and conversation on the magnificent terrace overlooking the area.
Guest Review: Great apartment. Massive space, including balcony area. Has everything you need and looks like the pictures advertised. – Garreth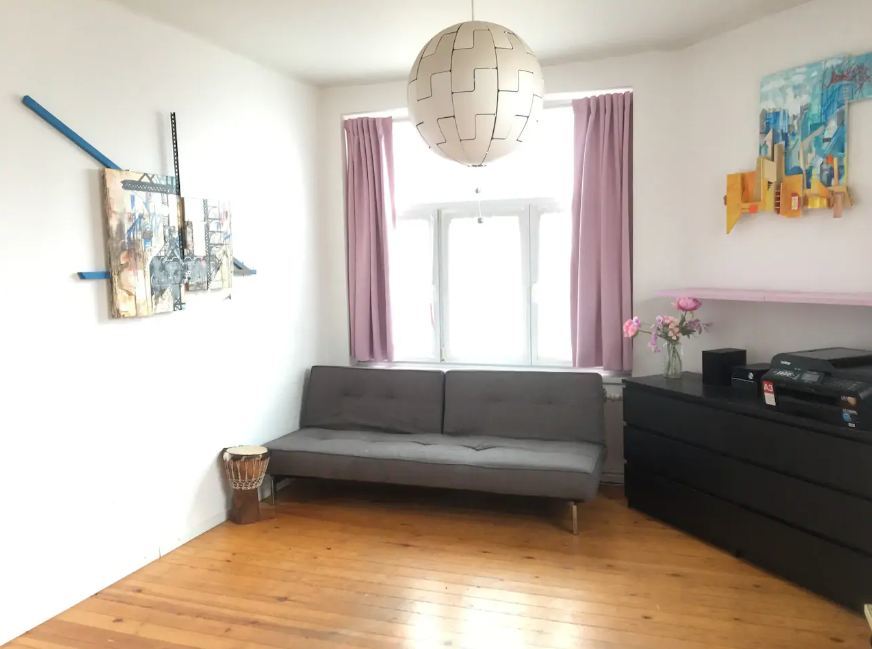 Not only is this duplex family-friendly, but it's also nestled in a quiet street overlooking Mellaerts ponds. Take your kids for a stroll over the gentle slopes of the ponds' banks and enjoy the surroundings.
The travel crib means you can easily move your youngest around the duplex. And, the children's toys and books will keep the kids entertained while you unwind in a nice hot bath in the evenings. This Brussels Airbnb is tailor-made for the lively family.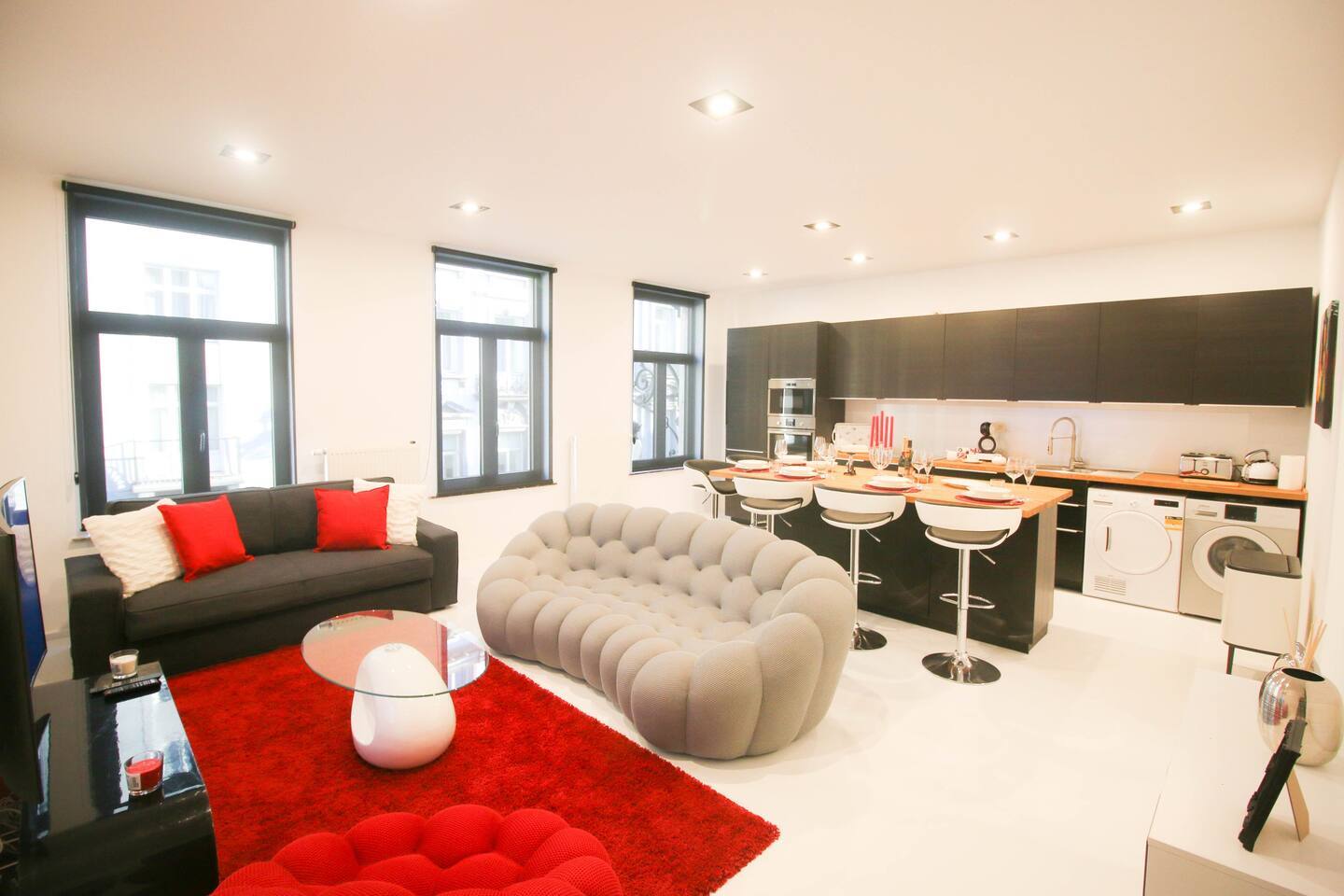 12 Guests
Located in city center
This Airbnb's design will blow you away – it looks like you've just stepped into a house decor magazine centerfold! From the extraordinary and vibrant Roche-Bobois sofa to the gorgeous mirror-lined cupboards, this home will satisfy the biggest style critics.
Beyond the glamour, this Airbnb also offers utility with a huge, social kitchen for decadent evening meals with wine and friends. Last but not least, you have the fabulous city center location – great for group trips.
Guest Review: Beautiful, stylish townhouse in the centre of Brussels, perfect as a base for large groups to explore the city. Would love to stay there again. – Charlie
Best Private Room in a Homestay on Airbnb in Brussels | Traditional Belgian Room
Experience the country in an authentic way by staying in a traditional Belgian room. This private room has all you need, with multiple beds, a desk and access to a kitchen for that quick bite to eat.
Two minutes away from Grand Central Station, you can easily travel to the eye-catching Brussels attractions. Marvel at the Atomium steel sculpture on the Heysel Plateau. And, you can amble through Parc du Cinquantenaire and rev things up with the Autoworld Museum.
Guest Review: The apartment is in a perfect location, everything was walking distance and there was so much to do nearby. – Gemma
Best Private Holiday Apartment in Brussels | Modern and Quaint Stay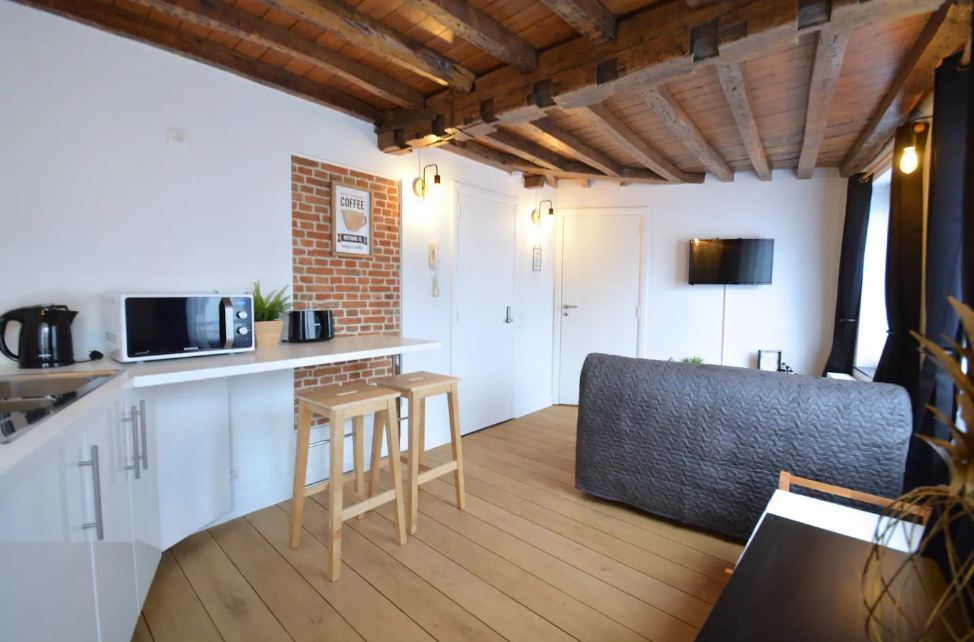 2 Guests
19th Century Brussels house
Intimate, comfortable and stylish, this apartment offers guests independence during their Brussels stay. After an exciting and tiring day of exploring the city, imagine returning to this gorgeous, comfortable Airbnb and making a quiet dinner. Indulge in an evening of relaxation reading your kindle on the couch.
This apartment offers beautiful, stylish simplicity with a fluffy bed, equipped kitchen and great location. Literally around the corner from Grand Place and Place Sainte-Catherine. Perfect for the couple who likes to do things their way.
Guest Review: Nice modern flat in a great location. Made for a perfect base for a long weekend in Brussels. – Duncan
$$$
Free parking on premises
This property adds some flavor that other Brussels Airbnbs lack. This character-filled home has its own garden. Located in a burst of green outside of the city center, it offers peace, quiet and calm in the Uccle area.
Another feature that sets it apart is the free parking on the premises. If you're renting a car, this will come as a relief as you won't need to pay expensive public parking fees.
Guest Review: Highly recommend for families and people who don't want to stay right in the middle of the city center. – Fabien
2 Guests
Comic-themed decor
This compact loft apartment has a kitchen with all the bells and whistles. Enjoy breakfast on the compact table or flip open your laptop to check through your emails. The comic-inspired retro theme will transport you back in time.
Pick up a bargain on vintage goods at the local flea market and if you fancy a beer, pop into some of the small bars in this old neighborhood. And, make sure you put the impressive Palais de Justice on your sight-seeing list.
Guest Review: Awesome little place! Super cute touches, amazing shower, and only a short walk to the main sights. Loved it! – Kirsty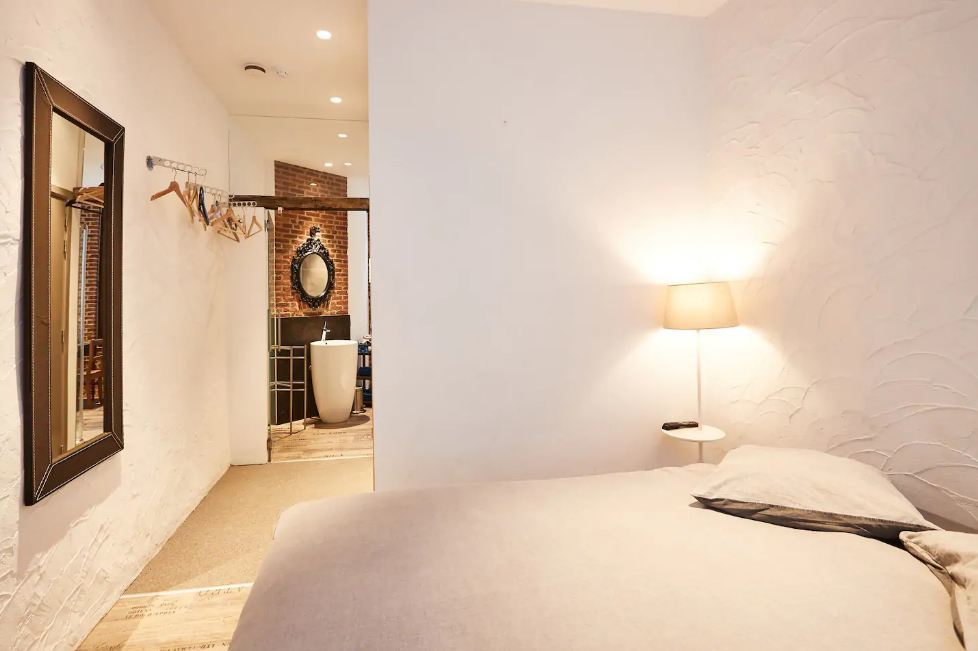 2 Guests
Near Sablon Attractions
All you need is a private room with a TV for watching some flicks and getting some shuteye for the next day's adventures? This one's for you!
Foodies will love this lively area known for its chic restaurants and many chocolate shops. This Airbnb is close to the renowned Gothic Notre-Dame du Sablon Church. If art runs in your blood, you'll also love the Magritte Museum and its surrealist works.
Guest Review: 10mins from main city centre! BEAUTIFUL quiet street – Megan
1-2 Guests
Laptop-friendly workspace
If you're one of the lucky ones who get to mix business and pleasure, this is the best Airbnb in Brussels for you. A spacious open-plan bedroom, living room and study combo at an affordable price.
The workspace is perfect for catching up on admin after a day experiencing the city and its people. But don't let it be all work and no play. Pop into the decadent Tranches de Cake artisan bakery and sample the delicious sweet treats on display.
Guest Review: The room was better than I had expected and had everything I needed for my short stay. – Ella
Best Airbnb in Brussels for a Group of Friends | Large Downtown House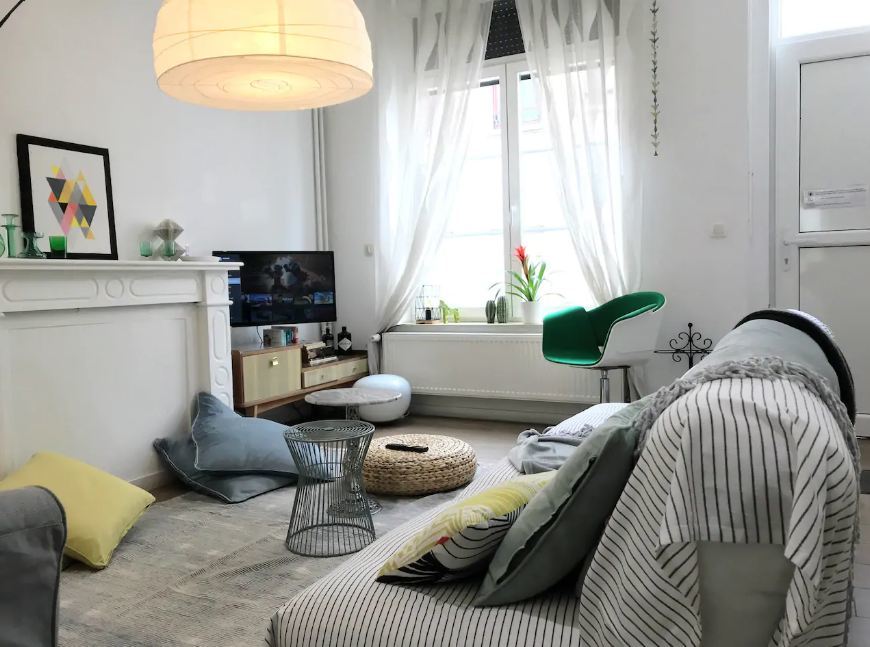 5-10 Guests
Private terrace
On the face of it, this Airbnb may seem pricey, but when you divide it up between you and your friends, it becomes extremely affordable! And, this Airbnb is near Grand Central Station and Grand Place, meaning you can explore every inch of Brussels downtown by train or on foot.
The gorgeously designed home is 5 minutes walk from Place Saint-Géry – one of the main party areas of Brussels. Enjoy a delicious fresh Italian meal at Pasta Divina before spending the evening checking out the nightlife. The memories will last a lifetime.
Best Airbnb Plus in Brussels | Stylish Studio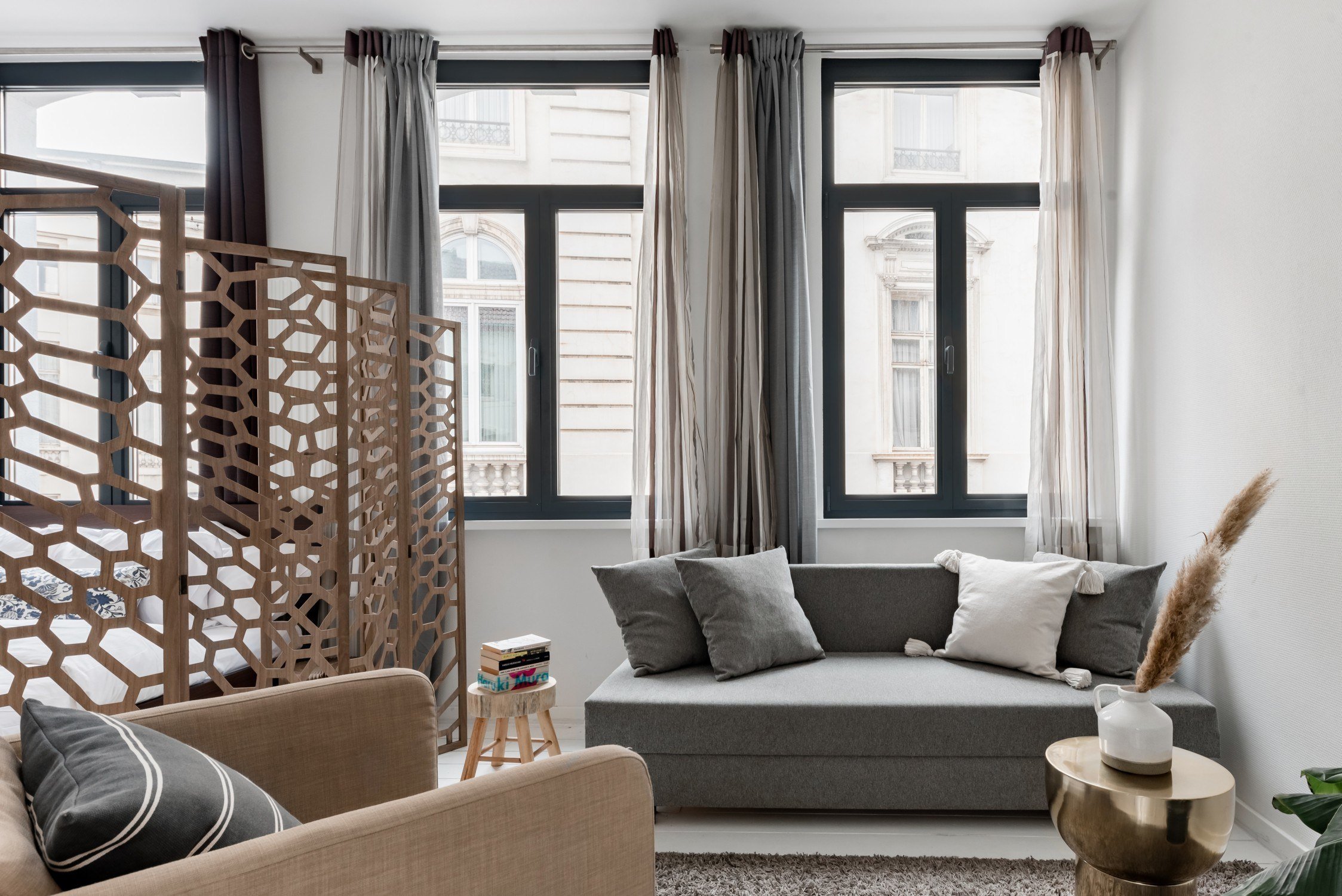 It's rare to find accommodation with a terrace in the art and design quarter of Uptown Brussels. That's why this Airbnb deserves a special mention. Savor a fancy brewed coffee while you enjoy breakfast on the gorgeous terrace.
With high-thread-count sheets and a beautiful layout, you'll feel like a King in Brussels city. Which is fitting, as this apartment is right behind the Royal Palace. This prestigious area will tantalize you with its selection of boutiques and cafes.
Top 5 Airbnb Experiences in Brussels
Airbnb doesn't just offer the best in Brussels vacation rentals, it also offers spectacular experiences. Airbnb experiences are activities guided by locals that show off the best of the city. Think sight-seeing, culinary explorations, artistic adventures and scenic hikes in the countryside.
There's no better way to see the city than through the eyes of its own people. It's how you really get a feeling for its character and atmosphere. It's something you have to do with every sense. You need to experience the sights, sounds, smells, tastes and textures for yourself.
The following are some of the best Airbnb experiences available.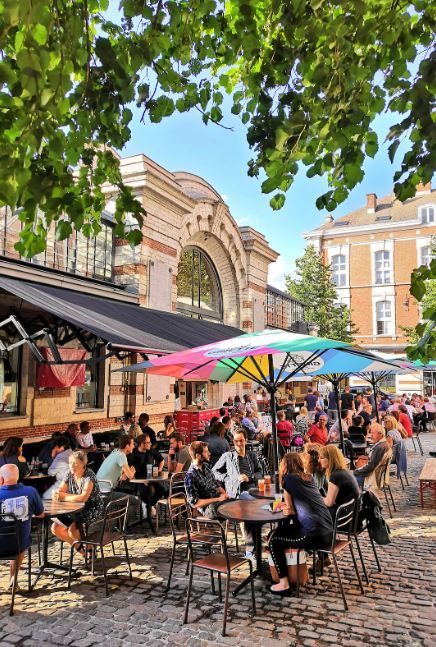 $51/person
2 hours
Up to 10 guests
Surprisingly, the true origin of where fries came from is disputed. Many believe that fries are not in fact French, but actually Belgian. After a quick history lesson, this fun cooking class will skillfully take you through the process of cooking the perfect fries.
You'll learn to cut, cook, and of course, eat your own hot, mouth-watering fries the Belgian way. With more than 10 years of experience in the 'Friterie' business, you're safe in this local's hands.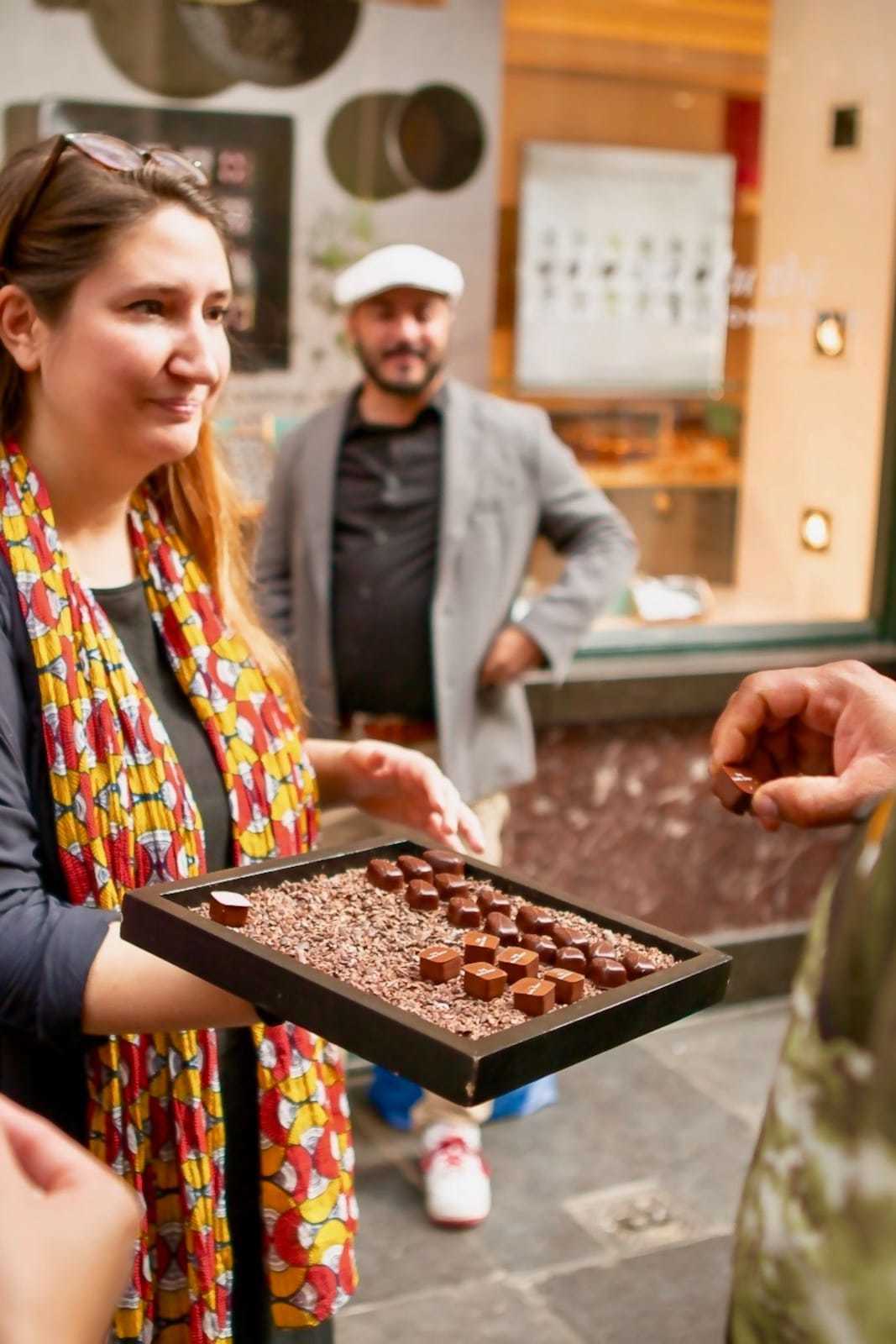 $89/person
5 hours
Up to 10 guests
Of course, we had to have one for the foodies and beer lovers! Brussels is world-famous for its chocolate creations and beers. This tour combines delicious, elaborate and sweet samples with refreshing foamy brews.
The first part of the tour will take you through a sensation of taste via various local artisan chocolate shops. Think chocolate ganache, gooey caramel and crunchy hazelnut! The second stop includes the Belgian beer tasting session. You'll explore the city's lively taverns and mingle with the locals.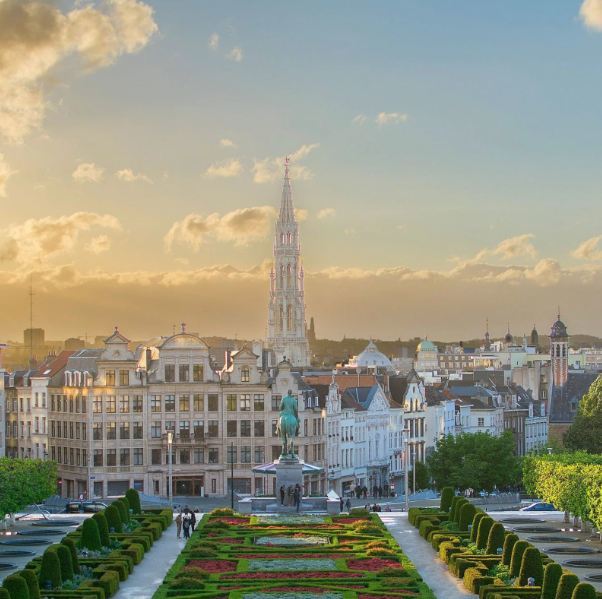 $29/person
2.5 Hours
Up to 8 guests
Calling all history and culture buffs. This city may be famous for all things chocolatey and its beer, but it also has some of Europe's most amazing sights and stories. If you're not sure where to begin when exploring this city, this tour is a great place to start.
Guests on this tour will discover how the young city built such a strong reputation in Europe during the Middle Ages. As you walk, your guide will paint the picture of Brussels' evolution to power. A great way to learn this city's legacy.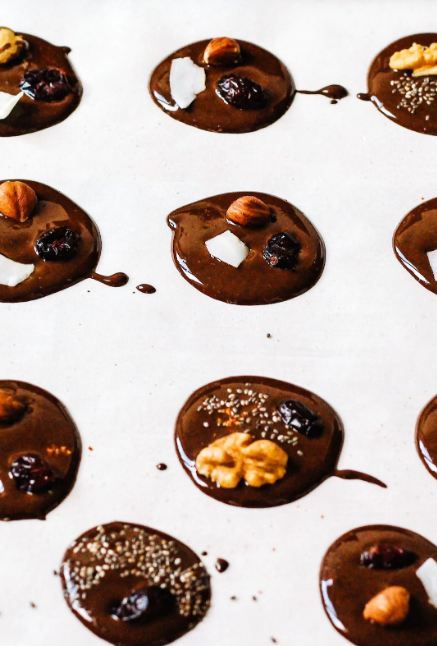 $40/person
1 hour
Up to 10 guests
This tour is something the whole family can enjoy. As Belgium is the authority on all things chocolate, it wouldn't be right for you to go home without knowing how to make it. This activity lets you and the kids get hands-on with the gooey deliciousness.
First, you'll learn how to temper the chocolate, making it smooth and velvety. Then, you'll create your own masterpiece – a Belgian favorite, the mendiant (a gorgeous chocolate disk made with dried fruits and nuts). Following this, you and your kids can experiment with making your own scrumptious designs.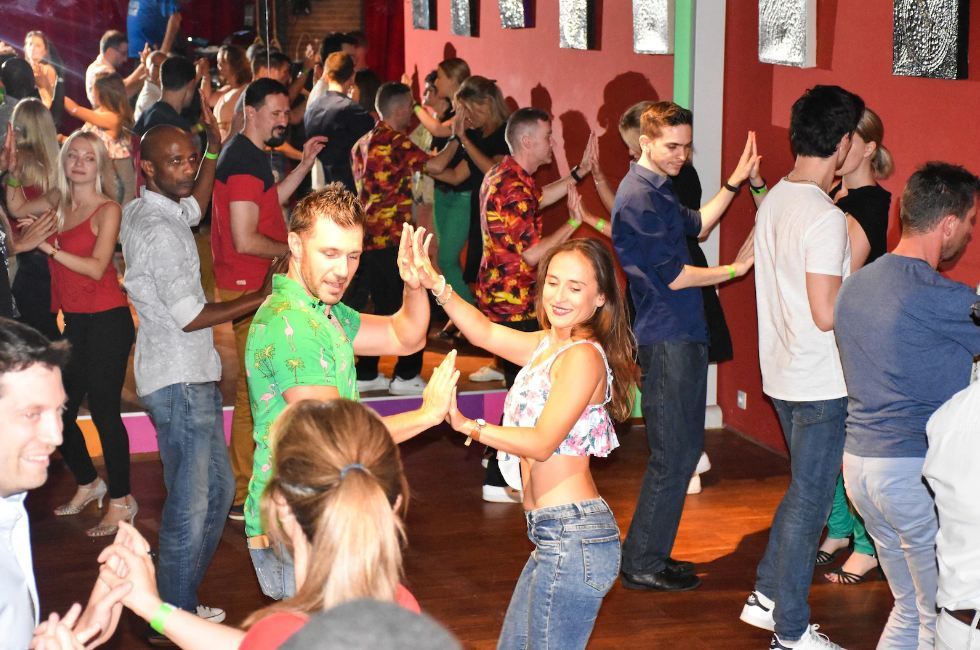 $14/person
1 hour
Up to 10 guests
Why not try something different and exotic in Brussels? Get transported to the Caribbean! You and your partner can enjoy bachata and salsa classes together. Spend time together by dancing the night away with other enthusiastic people. Singles are also welcome.
You'll meet new people and enjoy the night-time vibe in Brussels. The lessons are held at the Embassy Room in the heart of Brussels – a brilliant starting point for your evening. The course is led by locals who love where they're from and what they do.
Don't Forget Your Brussels Travel Insurance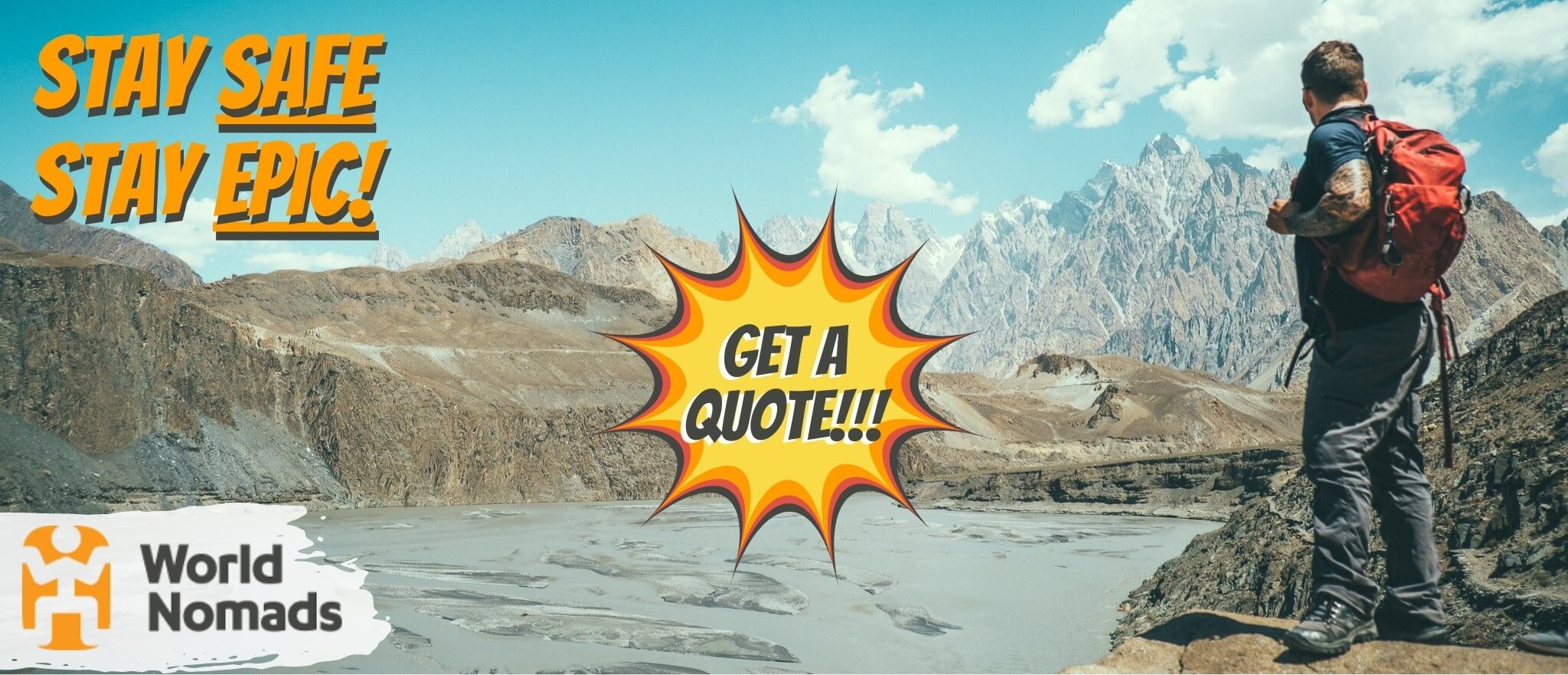 World Nomads' mission is to support and encourage travellers to explore their boundaries. They offer simple & flexible travel insurance, and safety advice to help you travel confidently.
They've been doing it since 2002 – protecting, connecting, and inspiring independent travellers just like you.
Get a quote below or read our in-depth review!
World Nomads provides travel insurance for travelers in over 100 countries. As an affiliate, we receive a fee when you get a quote from World Nomads using this link. We do not represent World Nomads. This is information only and not a recommendation to buy travel insurance.
Final Thoughts on Brussels Airbnbs
Voila! You've made it to the end of our list of fascinating experiences and super Airbnbs in Brussels.
Brussels is a uniquely multi-dimensional city with a flavor for every personality. Browse Marollen's markets for vintage goods, cruise around the vibrant Grand Place, or go large at the bars and pubs in the city center.
These Brussels Airbnb stays and tours will transform your trip from a mediocre stay in the city into an unforgettable vacation that will feature in your photo albums for years to come.
Last thing before you go: think about buying some travel insurance for your trip – just for that extra peace of mind.
---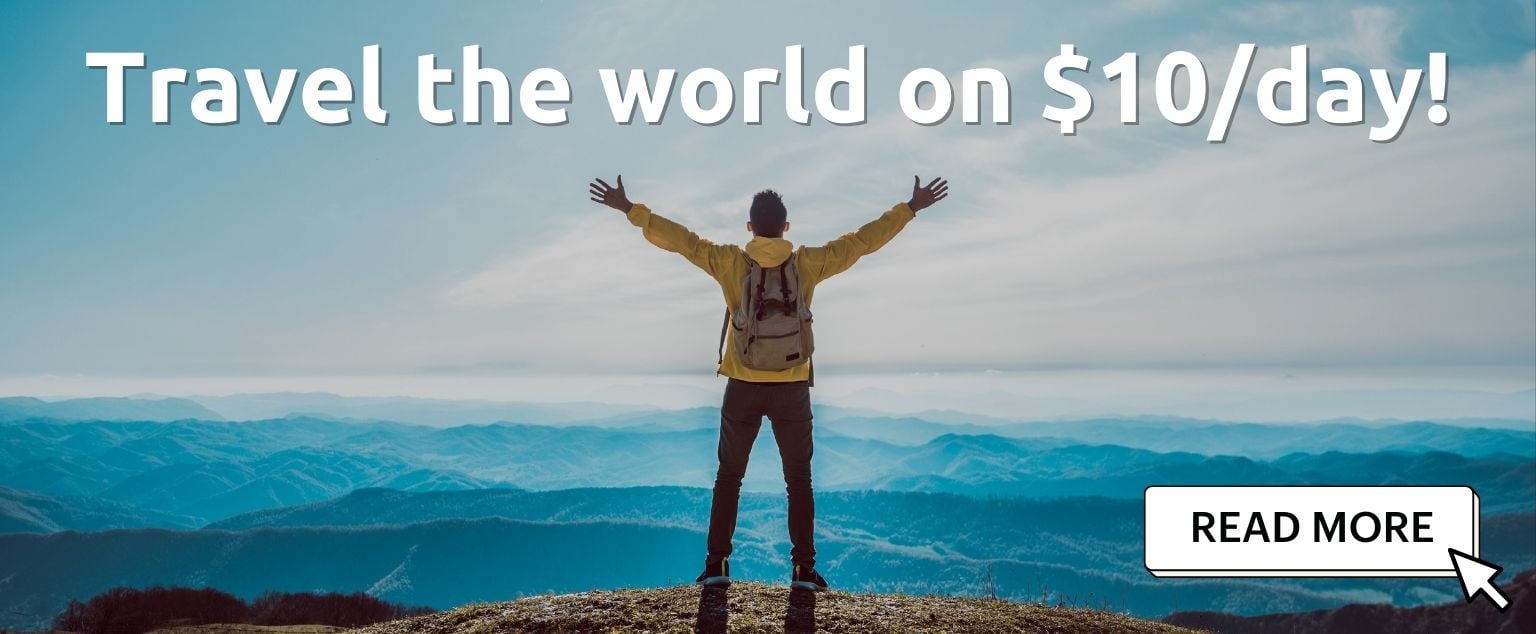 And for transparency's sake, please know that some of the links in our content are affiliate links. That means that if you book your accommodation, buy your gear, or sort your insurance through our link, we earn a small commission (at no extra cost to you). That said, we only link to the gear we trust and never recommend services we don't believe are up to scratch. Again, thank you!