The capital city of Flanders, Belgium, and Europe (the EU), Belgium is a sought-after travel destination for its rich history, world famous beer, and stunning architecture.
But with high demand can come high cost – and traveling to Belgium is not cheap.
Which is the exact reason we put together this insider guide to the best hostels in Brussels.
If you want to travel to Belgium on a budget, you HAVE to cut down the cost of lodging, and one of the best ways to do this is by staying at some of the top hostels in Brussels.
While still pricey, the best hostels in Brussels offer incredible quality and great value for what you are paying. Expect well designed, modern hostels, that cater to social travelers (and even a few awesome freebies thrown in there). These are without a doubt, some of the coolest hostels in Europe.
We've organized this guide of the best hostels in Brussels by YOUR needs, so you can easily pick a hostel that fits your travel style, and travel Brussels and Belgium like a boss.
Read on to find out how we picked the hostels for this list, and to see which made our list of the best hostels in Belgium.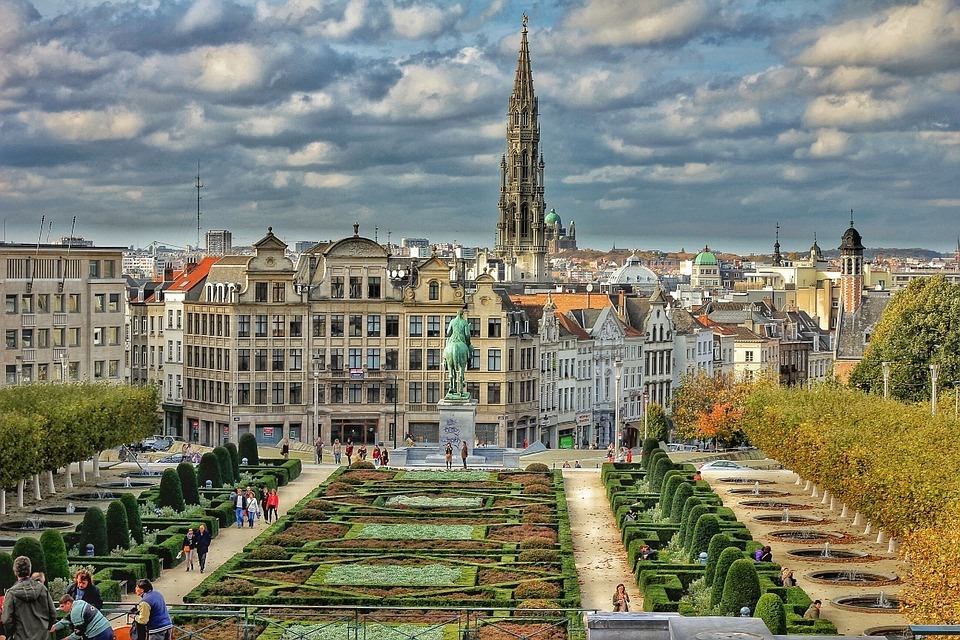 The 16 Best Hostels in Brussels
We've done the legwork and sorted through the best hostels in Brussels, making it easier for you to pick somewhere great to stay.
To do this we've done two things…
We've taken the highest reviewed hostels from Hostel World. No poorly-reviewed hostels made our list, only the best of the best so you know that any of the hostels you book from this article are of the highest quality.
Most importantly, we then split the top hostels in Brussels into different types, so you can easily see where will best suit your needs. Working on the road? Check into the best Brussels hostel for digital nomads. On a romantic jaunt? Stay at the top hostel for couples in Brussels. Trying to save money and explore on the cheap? The best cheap hostel in Brussels has you covered!
Organizing our list of the best hostels in Belgium this way made sure of one thing – that you can find an awesome hostel as quickly, and easily as possible.
Let's dive into our picks for the top hostels in Brussels…
Things DO go missing sometimes…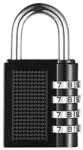 Psst! Heading to a hostel? Don't forget to pack a padlock! It's well worth having one so you can secure your locker and protect your stuff!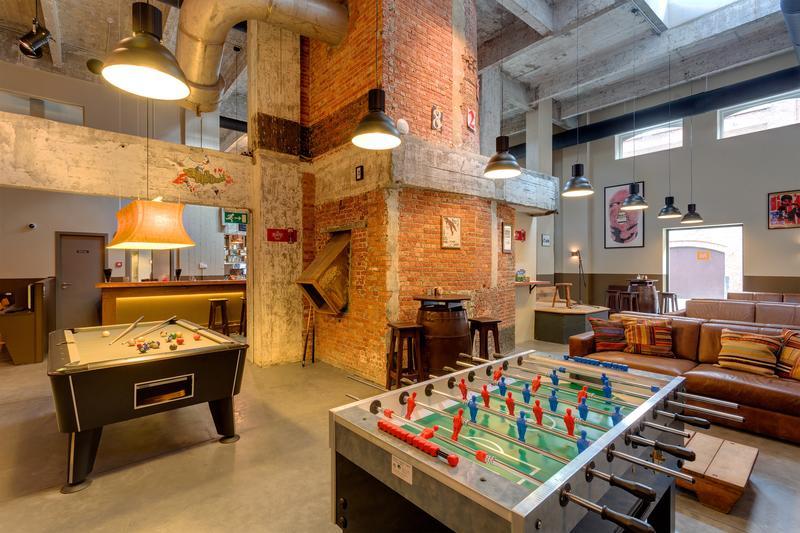 $
Bar
Laundry Facilities
Key Card Access
Not only is Meininger Brussels City Centre our pick for the overall best hostel in Brussels in 2020 and an award-winning place to stay, but it's also the coolest hostel in Brussels too! The comic book theme is a real talking point and the funky decor breathes life and character into the place. The central location makes exploring Brussels a piece of cake. Try your hand at some Belgian cooking in the fully-equipped kitchen or take the lazy road and grab snacks to go with your drinks in the bar. Unwind with a game of pool or a Wii sesh, catch up with laundry, and stay connected with the free Wi-Fi and computer terminals. All dorms and private rooms are en-suite.
$$
Free Breakfast
Restaurant-Bar
Bike Hire
Sleep Well Youth Hostel is the best hostel for solo travelers in Brussels. Centrally located, it's just a short walk from the Grand Place, Central Station, and other Brussels highlights. Fill up at the free breakfast buffet and join a free walking tour or rent a bike to explore. When you come back, get sociable in the bar and enjoy hours of fun with the ping pong table, foosball, and board games. There's a book exchange and free Wi-Fi if you're feeling more like chilling. Dorms at this top hostel in Brussles are single gender and en-suite.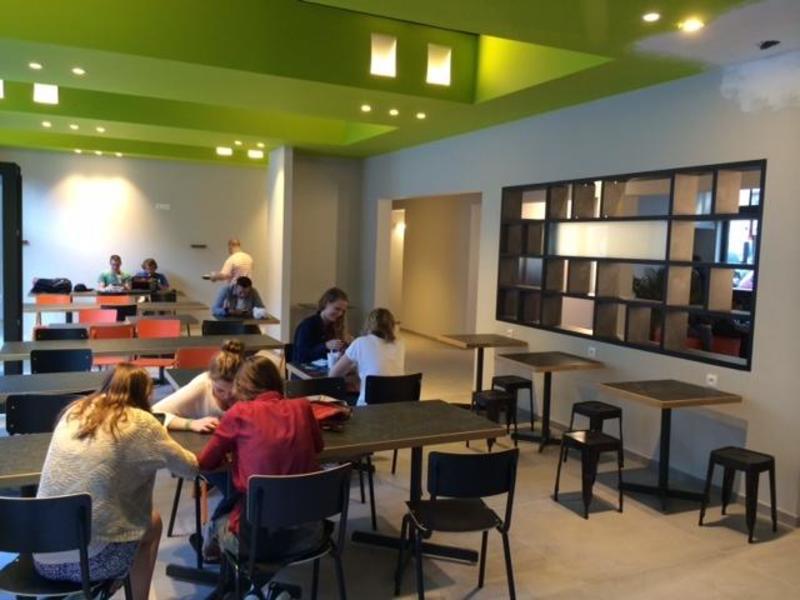 $
Key Card Access
Luggage Storage
24-Hour Reception
Urban City Centre Hostel is the best cheap hostel in Brussels. All dorms and private rooms are en-suite—no stumbling along corridors in the middle of the night! Bathrooms are modern and have a hairdryer. Dorms are spacious and secure, accessible with a code. There are indoor and outdoor common areas and you can leave your luggage here if you go off on other Belgian adventures.
$
Free Breakfast
Bar / Café
Laundry Facilities
Combining low prices, great facilities, and a sociable crowd, Youth Hostel Van Gogh (CHAB) is a highly recommended hostel in Brussels. There are mixed and female-only dorms and private rooms for between one and four. What makes this one of the coolest hostels in Brussels, however, is the fact that it's located right where Van Gogh had his workshop! Pretty neat, right? Oh, and the onsite bar boasts more than 20 Belgian beers! Key card access, laundry facilities, free breakfast and Wi-Fi, a kitchen, a conservatory with a pool table, a terrace, a tour desk, and heaps of other handy facilities mean you really can't go wrong when you stay here.
Best Cheap Hostel in Brussels #3 – Train Hostel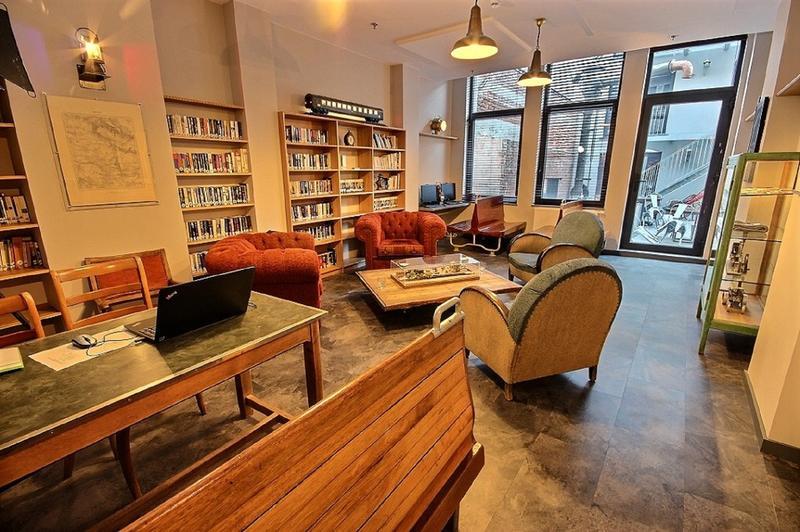 $
Cafe-Bar
Book Exchange
Key Card Access
Among the best hostels in Brussels for 2019, Train Hostel has mixed and female-only dorms and a range of private rooms, all with private bathrooms. Share meals with friends old and new in the well-equipped kitchen and trade traveling tales and tips in the bar. Located in Schaerbeek, the hostel is well served by public transport; getting into the heart of Brussels is a breeze. Wi-Fi is free, there's a common room and terrace, the hostel has parking, and reception is staffed 24 hours.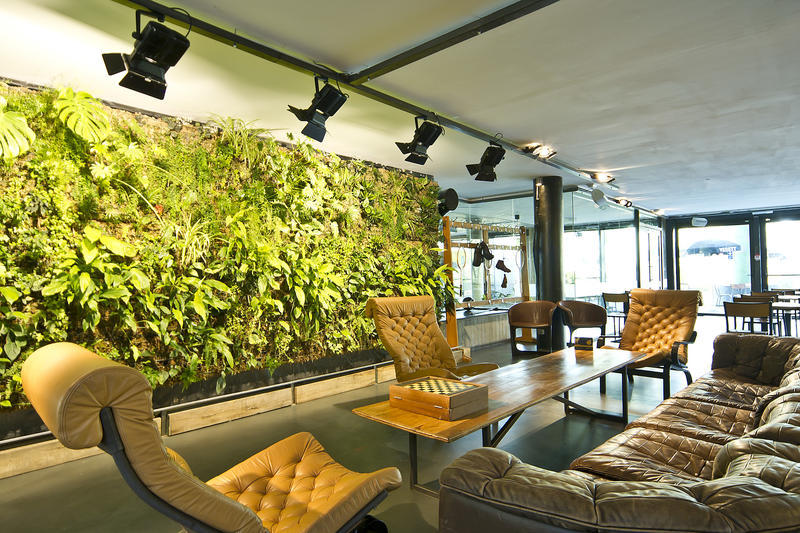 $$
Restaurant-Bar
Bike Hire
Fitness Centre
Auberge des 3 Fontaines is a relaxing Brussels backpackers hostel outside of the city centre and in the heart of nature. The scenic surroundings and comfortable en-suite double rooms make it our choice for the best hostel for couples in Brussels. The city centre is just a 20-minute journey away and you can spend your days wandering through the lush Soignes Forest and admiring the lakes. Rent a bike to cover more ground. You'll find a fitness centre onsite too, as well as a restaurant/bar, laundry facilities, and common areas.
Best Hostel for Digital Nomads in Brussels – Brussels Hello Hostel
$$
Free Breakfast
Café-Bar
Luggage Storage
With free Wi-Fi, guest computers, and a choice of places to sit and work, Brussels Hello Hostel is our pick for the best hostel in Brussels for digital nomads. Tuck into a free breakfast for brain power each morning before smashing those deadlines and watching the dollars roll in. If you're looking for local work opportunities, check out the jobs board too. Knock hunger away in the café or rustle up your own favourite dishes in the kitchen or on the BBQ. Security lockers, luggage storage, and laundry facilities are other perks, and you can book airport transfers, saving you from needing to find a Brussels hostel near the airport.
Best Hostel with a Private Room in Brussels – Midi Station Hotel
$
Tour Desk
Luggage Storage
Currency Exchange
Don't be fooled by the name; Midi Station Hostel is a cross between a hotel and a hostel, and it has some of the cheapest dorm beds in Brussels! The four- and six-bed dorms are all en-suite, each with a TV and desk. There are also private single and double rooms. Wi-Fi is free, there's round-the-clock security, and luggage storage is available. It's a recommended hostel in Brussels for people looking to save money on a place to sleep.
The BEST Travel Backpack?!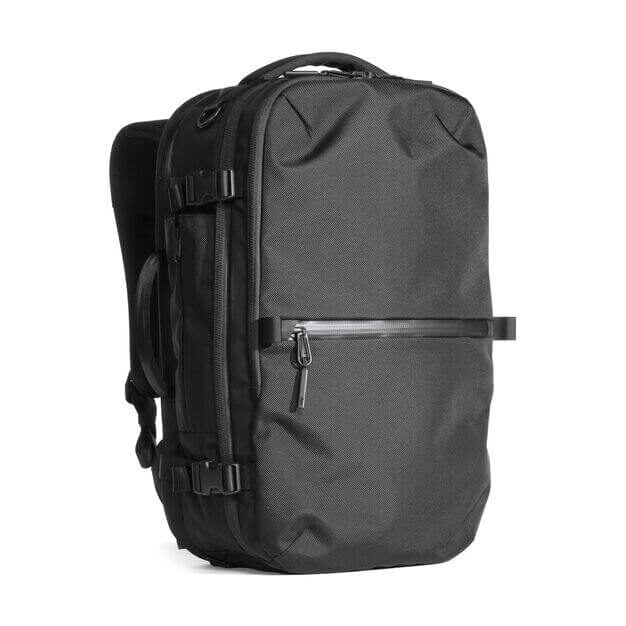 Pssssst! Not picked the perfect travel backpack yet? The Broke Backpacker team has tried out over thirty backpacks this year! Our favourite travel backpack is the Aer Travel Pack 2.
View on AER
More of the Best Hostels in Brussels
And, that's not all folks! Here are ten more of the best hostels in Brussels to suit all kinds of traveler.
$$$
Café
Games Room
Luggage Storage
Sleephere is a sociable and laid-back home from home in the heart of Brussels. Dorms are small, sleeping four or five, and the hostel is intimate, accommodating a maximum of 16 guests at any time. Free walking tours and, if you're visiting Brussels on the weekend, cheap pub crawls also allow you to visit the best of the city and to meet other travelers. The gorgeous building is steeped in history—it was once home to a seafaring captain and then a wealthy merchant. The common areas are top notch, with a kitchen, a lounge with games, terraces, and a garden with a BBQ. There's a free-to-use computer and Wi-Fi is free at this awesome youth hostel in Brussels.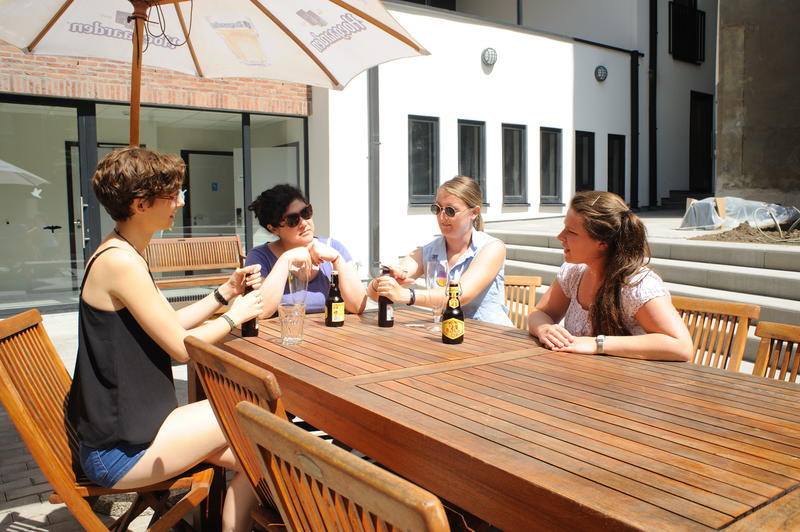 $$
Free Breakfast
Bar
24-Hour Security
The family-friendly HI Hostel Bruegel Brussels has single-gender dorms for four and twin rooms with shared bathrooms. Located close to the Grand Place and Central Station, it's a top hostel in Brussels for getting out and exploring. Start each day with a free breakfast and unwind in the bar after days out and about. It's safe and secure, thanks to key card access and round-the-clock security.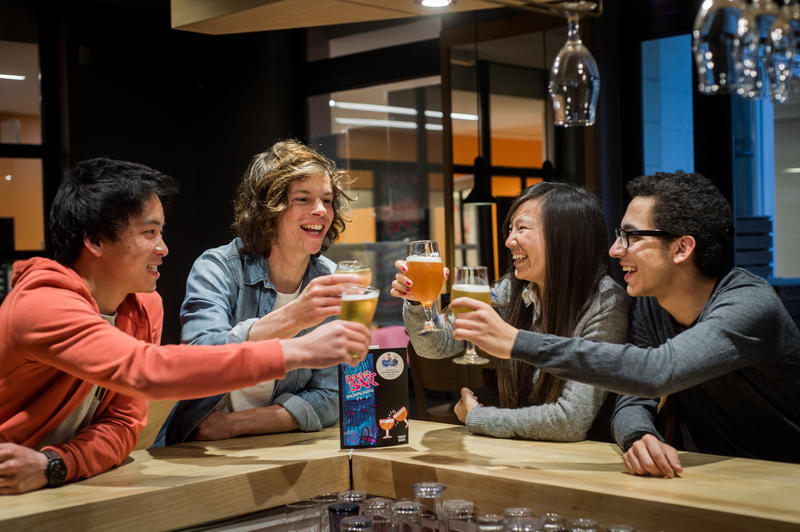 $$
Free Breakfast
Bar / Café
Laundry Facilities
Jacques Brel Youth Hostel is a homey Brussels base, ideal for exploring the city and meeting new people. There's a range of activities and concerts, available at cheap prices, for you to make the most of your stay in Brussels, or if you prefer to take it easy and hang out at the hostel you can mingle and chill in the sunshine in the huge courtyard or in the bar. Break the ice over a glass of Belgian beer or with a game of foosball or ping pong. Other perks at this Brussels backpackers hostel include free breakfast and Wi-Fi, a kitchen, and laundry facilities.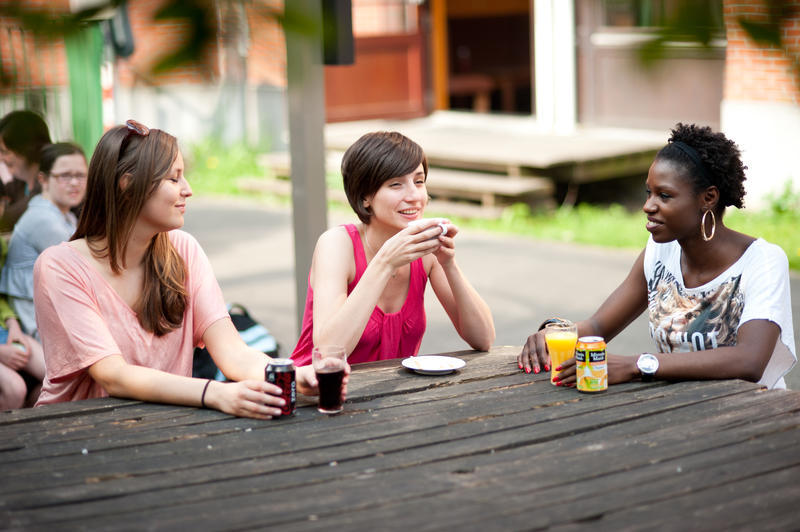 $$
Free Breakfast
Bar
Bike Hire
Generation Europe Youth Hostel is an eco-friendly youth hostel in Brussels with heaps of top facilities and amenities for a fun, relaxing, and sociable stay. Sink a few Belgian beers in the bar, enjoy an included organic breakfast each morning, surf the free Wi-Fi, chillax in the garden, and do some DIY cooking in the kitchen. Challenge new pals to a game of foosball or pool or head out to explore the local attractions and experience the night scene in the nearby district of Saint-Géry.
$$
Free Breakfast
Bar
Luggage Storage
It's easy to drift into sweet dreams at Hostel Galia as all dorm beds have privacy curtains along with a personal light and power outlet. All dorms have their own bathrooms too, and there are mixed and single-gender dorms to choose between. Met someone special (or hot) on the road? Check into a private double. The hip and stylish top hostel in Brussels provides a free and filling brekkie each morning. There's a kitchen and bar too!
$$
Café
Key Card Access
Elevator
A comfortable Brussels backpackers hostel, Brxxl 5 City Centre Hostel is better suited to introverted travelers, families, or groups of pals. There are mixed and female-only four bed dorms, all with their own bathroom, as well as private rooms for two and four. All rooms come with free Wi-Fi and a TV. Housekeeping services keep everywhere clean and 24-hour security helps to create a safe environment.
Want to save the world?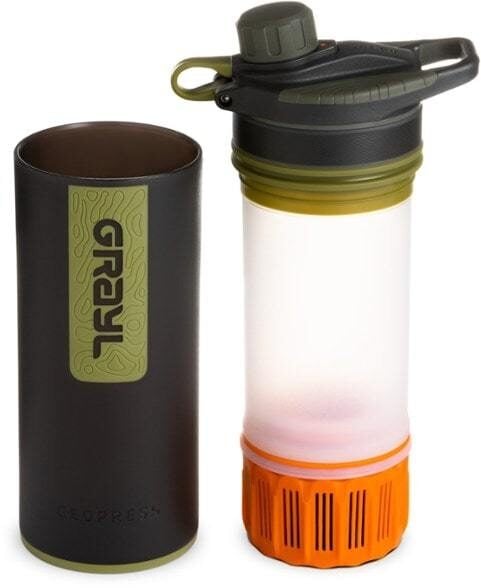 Single-use plastic bottles are a huge threat to Marine Life – Be a part of the solution and travel with a filter water bottle.
The GRAYL GEOPRESS water bottle is the ONLY all-in-one filter water bottle setup you'll need. Whether you need to purify the water from a hostel sink in Kathmandu or a stream trickle in the Andes, the Geopress has got you covered.
Read our full review of the GRAYL GEOPRESS!
$$
24-Hour Security
Hairdryers
Elevator
Brussels 2Go4 Quality Hostel Grand Place has one of the best locations of any youth hostel in Brussels, situated right in the city centre and within walking distance of many major attractions. Rooms are newly renovated and there are en suite dorms for six and ten. (Female-only options are available.) There are also private rooms for four. There's no reception here, and checking in is a bit of a mission. Once you're sorted, though, you can enjoy a clean and comfortable base right in the heart of the medieval city, complete with vintage furnishings in one of the quirkiest hostel lounges in Brussels.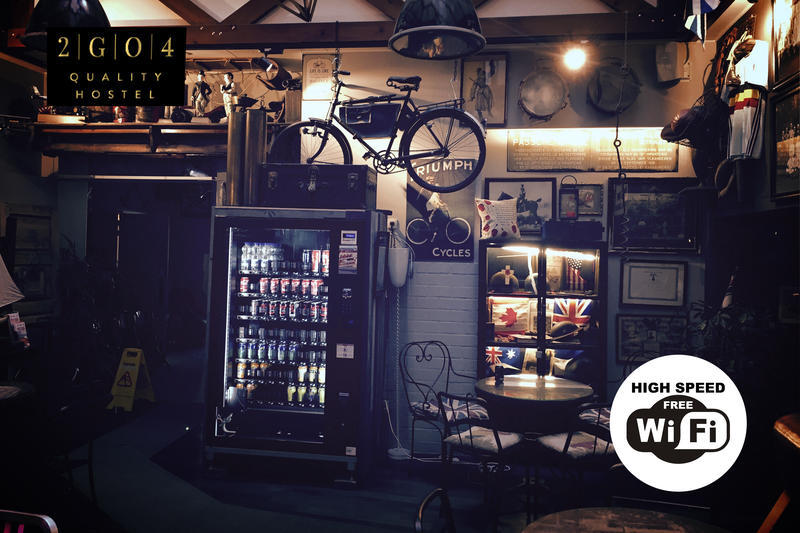 $$
Free Breakfast
Book Exchange
Luggage
Storage
A quirky and recommended hostel in Brussels' city centre, Brussels 2Go4 Quality Hostel City Centre is a top choice for fans of Instagram! From the wall-mounted bicycle over the vending machines and the vintage sidecar displayed on the lounge wall to the old motorbike underneath the TV and the spacesuit in the lobby, there are many unusual features here. There's a separate TV room off the main lounge, and the hostel has a kitchen. There are both dorms and private rooms and all guests have a large locker. Freebies include breakfast, maps, Wi-Fi, and a sense of wonder!
What to Pack for your Brussels Hostel
Pants, socks, underwear… Here are some other items you might not have thought to pack.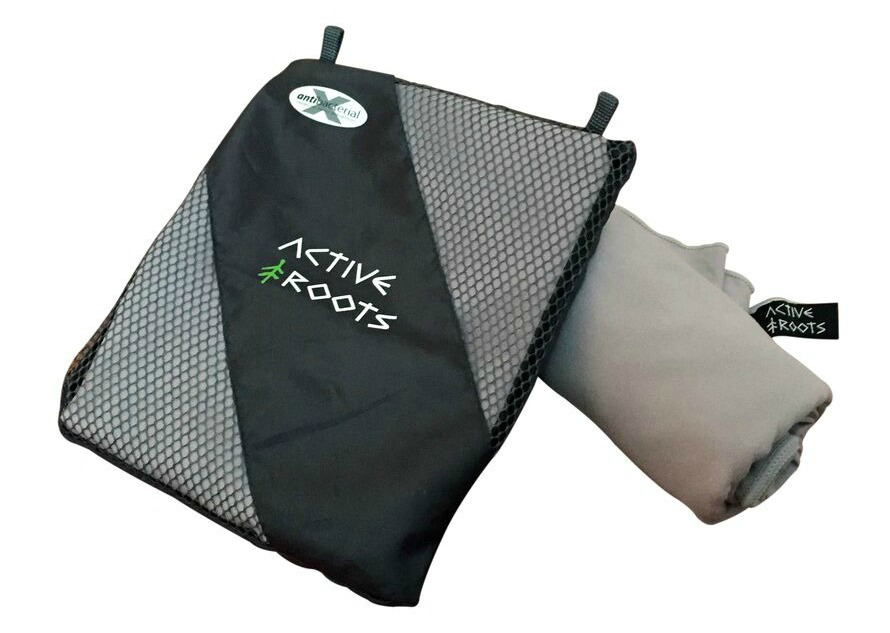 1. Active Roots Microfiber Towel: Quick-drying, lightweight, super soft and compact – the Active Roots Microfiber Towel is essential for every backpacker. No need to use the scabby towels your hostel may or may not provide! Use it for drying off, as a yoga towel or even as a picnic blanket – the options don't stop here. Made of antibacterial material, you don't have to worry about your towel starting to smell unpleasant either after lots of use.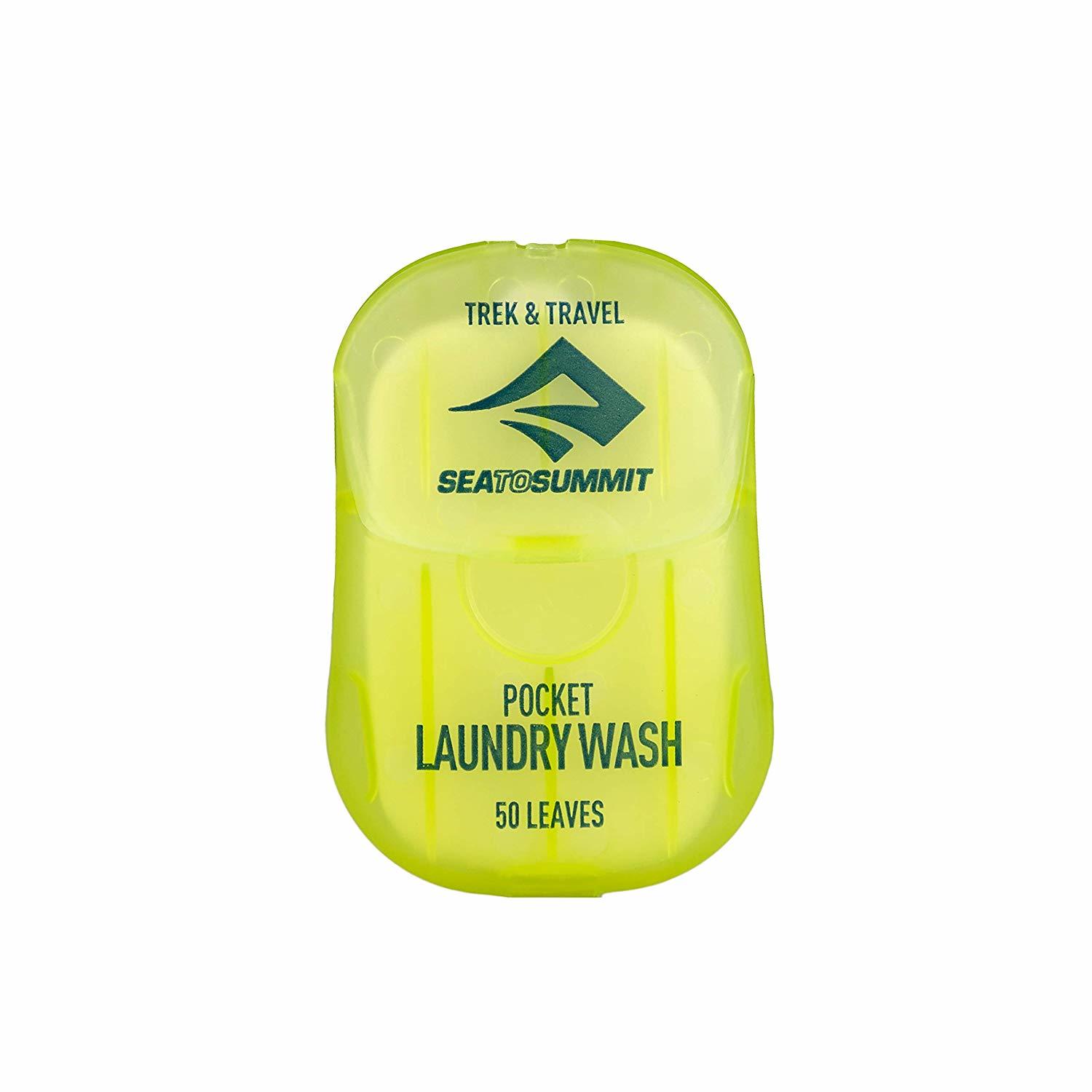 2. Sea to Summit Travel Soap: Soap can be very useful on long travels, but it's hard to carry around. It might get taken off you at the airport or leak in your backpack. This Sea to Summit Travel Soap is the perfect solution for every backpacker with a thought for hygiene. The dry soap is super handy, and it definitely won't leak (there's nothing to leak). One box contains 50 leaves of soap, making sure that you'll be clean, even on longer adventures.
3. Active Roots Toiletry Bag: The Active Roots Toiletry bag keeps all of your bathroom essential items organized instead of flowing around your backpack. Having everything handy and accessible in one water-resistant bag is a bathroom lifesaver. This toiletry bag also helps from being that embarrassed person walking back to the dorm room, in a towel, to grab forgotten shampoo.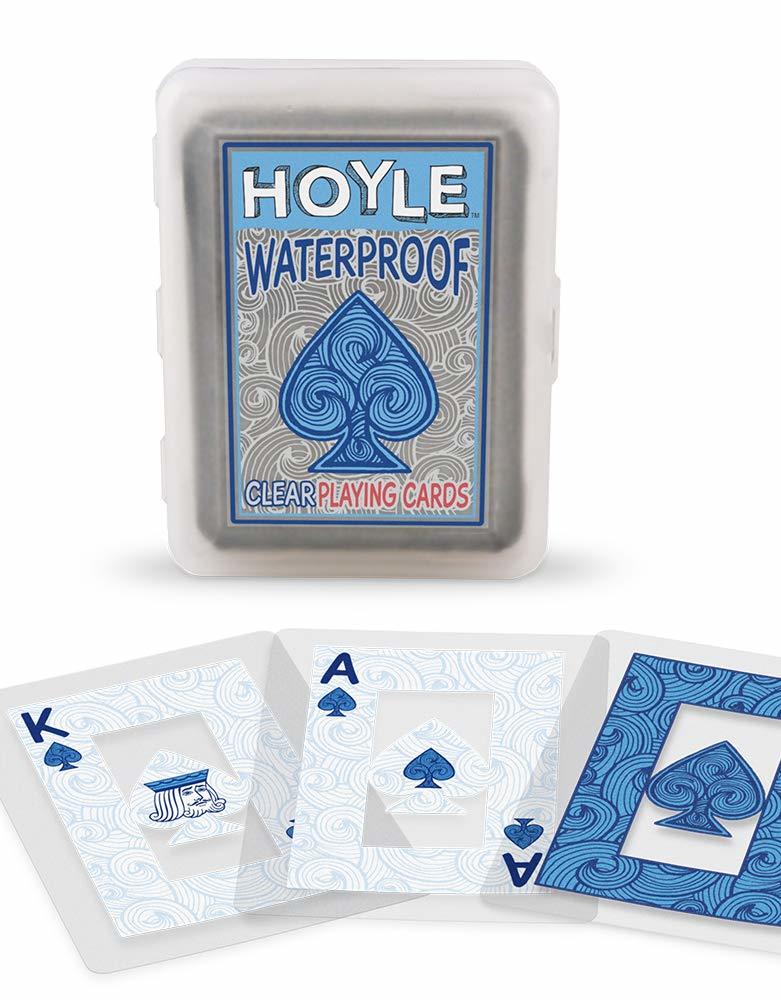 4. Playing Cards: These waterproof cards are essential kit for every backpacker. Play by the pool, beach or at your hostel after a long day with travel buds, without your cards breaking or getting soaked. And once you pull out those cards, the chance that you'll be the hero of the night is pretty high (no promises though).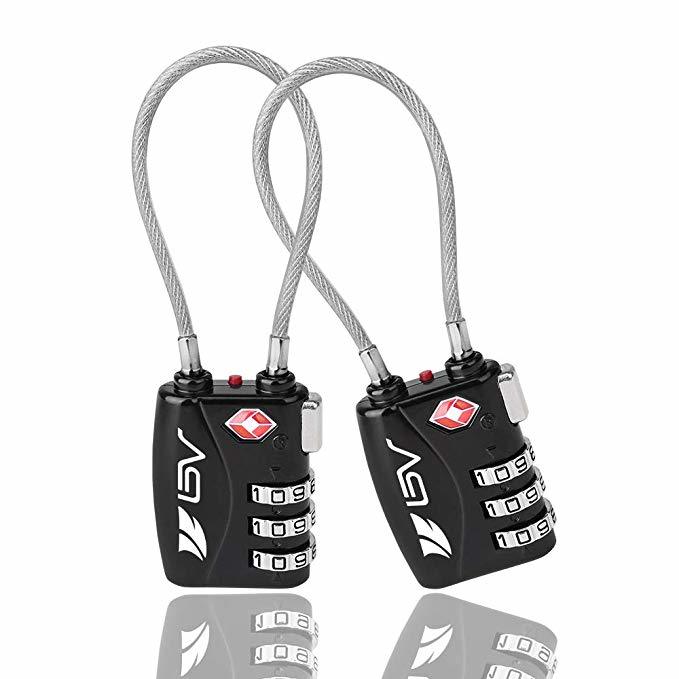 5. Padlock: Keep your stuff safe, guys. Unfortunately not all dorm lockers share the same security standard. You'll want a lightweight lock that can fit all the various dorm lockers you'll clip it to. Having a padlock that is flexible and can fit a variety of locker styles is the best way to make sure none of your belongings wander away while you are out.
6. Power Bank: Showing up to a new city, after a 14-hour bus ride, with a dead phone and no directions to your hostel is a half-awake, messy nightmare. Putting a good power bank in your pack is the best and easiest way to keep your important electronics charged up for those long travel and sightseeing days.
Why you should travel to Brussels
There you have it! Organized by your needs, the 16 best hostels in Brussels.
With the help of this list we know you'll be able to easily find an awesome hostel, and get to what matters – drinking Belgian beer and eating Belgian chocolate!
Which hostel are you going to book? Brussel's best hostel for solo travelers? Or how about the best hostel for Digital Nomads?
If you still can't decide, we get it – there's so many to choose from!
So just go with our pick for best hostel in Brussel's for 2019 – Meininger Brussels City Centre. The amazing reviews, awesome decor, and great location and price make this award winning hostel a no-brainer.
Worried about spending too much money on your trip? We've created a massive Brussels Budget Guide that will help you properly prepare and plan your trip so you don't have to empty your pockets completely Be sure to check it out!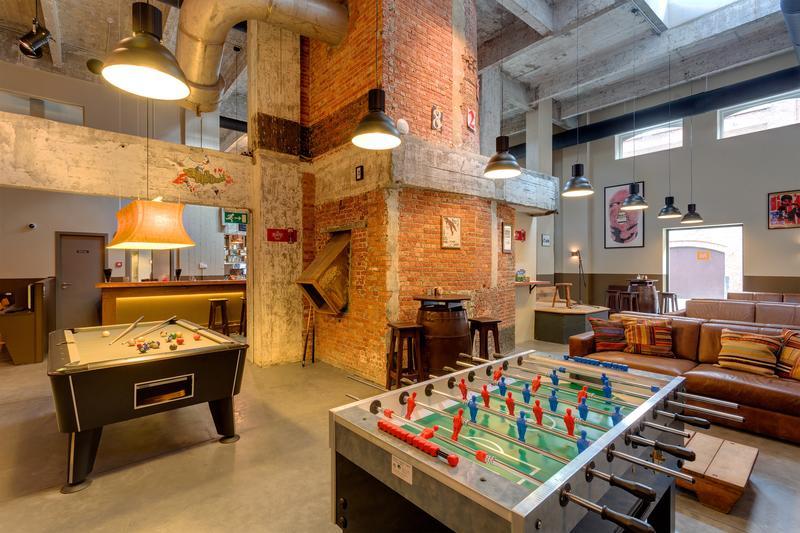 Travel Safety Tips for Brussels
Brussels can be an unsafe at times, at least in certain parts of the city. Don't forget to sort your travel insurance before heading to Brussels! We've put together a roundup of Travel Insurance for backpackers – check it out here, or if you're low on time, get a quote from World Nomads, our favorite travel insurance provider.
Getting an estimate from World Nomads is simple – just click the button or image below, fill out the necessary info, and you're on your way!

More Epic Hostels in Belgium and Europe
Hopefully by now you've found the perfect hostel for your upcoming trip to Brussels.
Planning an epic trip all across Belgium or even Europe itself?
Don't worry – we've got you covered!
For more cool hostel guides around Europe, check out:
Over to you
By now I hope our epic guide to the best hostels in Brussels has helped you choose the perfect hostel for your adventure!
If you think we've missed anything or have any further thoughts, hit us up in the comments!
"Find out how YOU can support the site. We work hard to put out the best backpacker resources on the web, for free! It's all about helping out our tribe of awesome backpacker readers [that's you!]. Please visit the link to find out how you can help keep the site going 🙂
For the sake of transparency, some of the links in our content are affiliate links. This means that if you book your accommodation, buy a book or sort your insurance, we earn a small commission at no extra cost to you. I only link to stuff I've actually used and never endorse products or services that are not up to scratch. Thanks for your support.