Brussels is small. Well, relatively small. That's the first thing most people who've been there say about it. The second thing the typical Brussels tourists say is that it's an incredible city to visit, with its Grand Palace, Sonian Forest, and numerous lush green parks. Not to forget the delightful boutique shopping and outstanding food.
Oh yes, the Belgians love their food. Brussels is said to have almost 140 restaurants per square mile! There's something to taste on almost every corner. More than that, the people here are incredibly friendly – probably something to do with that exquisite Belgian chocolate.
But is Brussels expensive to visit?
Compared to other major cities in Europe, Brussels may seem tiny, as we mentioned. But in reality, it's the biggest city in Belgium and home to the EU parliament. As such, it has the distinction of being a city in demand. Prices can reflect this.
But it isn't all doom and gloom. The good news is that with a bit of strategic planning, there are ways to cut corners without becoming a shirtless nomad when you visit Brussels, Belgium. Take advantage of this guide to set a reasonable budget, and you can enjoy the essence of what this beautiful city has to offer.

Do You Want to Travel FOREVER??
Pop your email in below to get a FREE copy of 'How to Travel the World on $10 a Day!'.
So, How Much Does a Trip to Brussels Cost on Average?
How much does a trip to Brussels cost?
Let's look at an overall picture to get some idea of what your essential costs are. If nothing else, you'll need:
To get there – flights
A place to stay
To get around – public or other transport
Food
Touristy expenses – going out, a bit of sight-seeing, etc.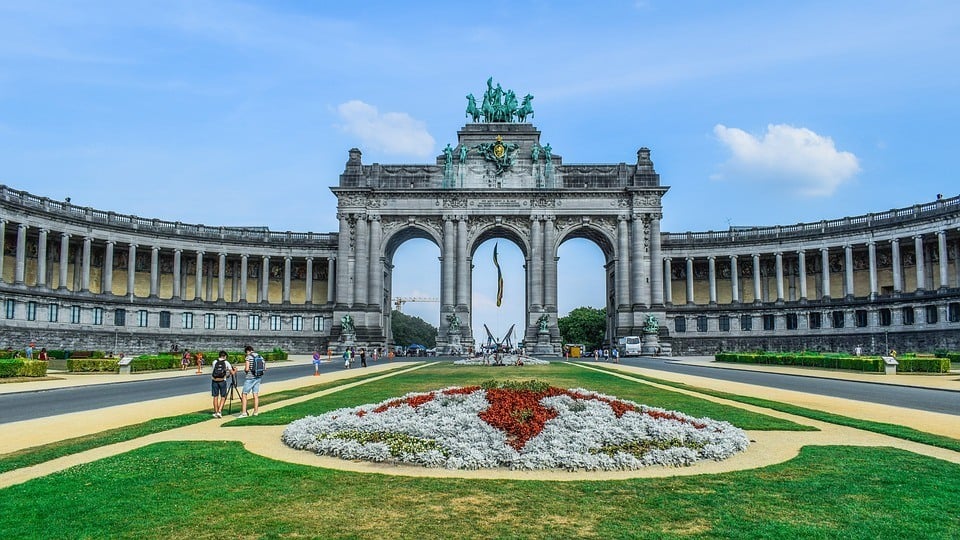 This guide will give you some idea of what these costs are. We'll offer our best estimates, but be aware that prices can fluctuate somewhat, based on currency conversions and other factors.
Belgium is in the EU and uses the good old Euro, but we'll use US dollars for this guide. The current exchange rate, at the time of writing, is 1 Euro to $1.14 USD.
In the table below, there's a basic summary of what you might expect Brussels travel costs to be, on a daily average, and for a three day stay.
3 Days in Brussels Travel Cost
| Expenses | Estimated Daily Cost | Estimated Total Cost |
| --- | --- | --- |
| Average Airfare | N/A | $800 |
| Accommodation | $25 – $100 | $120-$300 |
| Transportation | $2-$15 | $6-$45 |
| Food | $15-$50 | $45-$150 |
| Drink | $5-$20 | $15-$60 |
| Attractions | $20-$55 | $60-$165 |
| Total (excluding airfare) | $82-$240 | $246-$720 |
| | | |
ESTIMATED EXPENSE: $800 for a round trip ticket
If you're flying to Brussels, you'll likely land at either Brussels Airport (BRU) or Charleroi Airport (CRL). Most visitors to Belgium pass through here. What that costs will depend on a number of factors, the biggest being where you're flying from.
You may also want to dig into what time of year is cheaper to fly to a particular airport. Airports have "cheap" seasons when flight taxes are just a bit lower.
To help you out a bit more, here's a general guideline for what you might expect to pay for a flight from a major center to Brussels Airport, based on average prices found on Skyscanner:
New York to Brussels International Airport: $565-1700 USD
London to Brussels International Airport: £115-150 GBP
Sydney to Brussels International Airport: $1100-1250 AUD
Vancouver to Brussels International Airport: $850-2850 CAN
If it still sounds expensive, you may want to employ a few smart tactics to see if you can spot an error fare – there are ways to find extra good deals on flights. You won't bankrupt the airline by taking advantage of one little mistake on their part.
Also, feel free to cash in those loyalty miles – save the dollars for the city.
ESTIMATED EXPENSE: $30 – $100/day
So, first things first, let's get the biggest expense out of the way after the flight. So, you've managed to bag a sweet deal on some flights into Brussels and you're good to go! Well, cool your jets a moment there pal because if you're not careful this is where things start to get expensive quickly though! Never fear though, your favourite broke backpackers are on the scene to do the reconnaissance work for you!
So, the bad news is that compared to places like Vietnam or Thailand, it's all going to feel a bit on the dear side. However, it's not all doom and gloom because there are some huge variations in cost across the city too. Sure, you'll find some gold-gilded luxury befitting of all those diplomats, but there are some pretty decent hostels on the scene too.
So with that in mind we're going to give you a comprehensive rundown of the different options, starting off with hostels and looking too at apartments/Airbnb before moving on to some reasonably priced hotels. We're pretty confident there will be something that matches perfectly with your travel style, budget and willingness to share a room with a bunch of strangers.
If ya'll wanna know where to stay in Brussels, this is it!
Hostels in Brussels
If you're serious about saving money, consider a hostel. Europe has a superb value hostel standard, and Brussels is as good a place to take advantage of it. It will help if you're the adventurous type, young at heart and keen to meet people from around the world.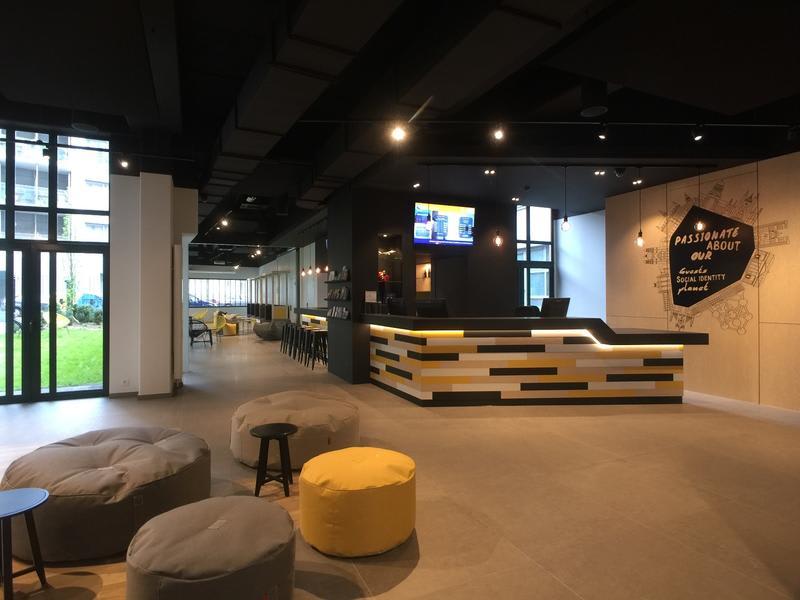 Decent dorm beds start at around $25, and private rooms average out to $90 or so per night. The main consideration will be whether the hostel is well-located and within reach of the transport network and attractions you want to see. Fortunately, Brussels is (say it again) a small city, so no problem there!
Here are a few of the best-value hostels in Brussels.
Sleep Well Youth Hostel: They put the emphasis on sleeping well, but will happily arrange a snap foosball tournament among guests. Then, invite you to a beer at the bar. The holiday spirit!
Brxxl 5 City Centre Hostel: The easy atmosphere and central location are the main draws here, and you're within walking distance of everything, including the central train station.
Hi Hostel Bruegel Brussels: If the on-site bar, downstairs disco or the fresh open-air courtyard don't convince you, maybe the free breakfast is enough. Talk about great value!
Airbnbs in Brussels
If you're a more private sort of traveler, and you don't see yourself as the party-seeking tourist, maybe an apartment is more your style. You won't need to deal with neighbor noise (or the downstairs disco), but you'll have the kitchen facility to cater for yourself, and living space to lounge around as you please.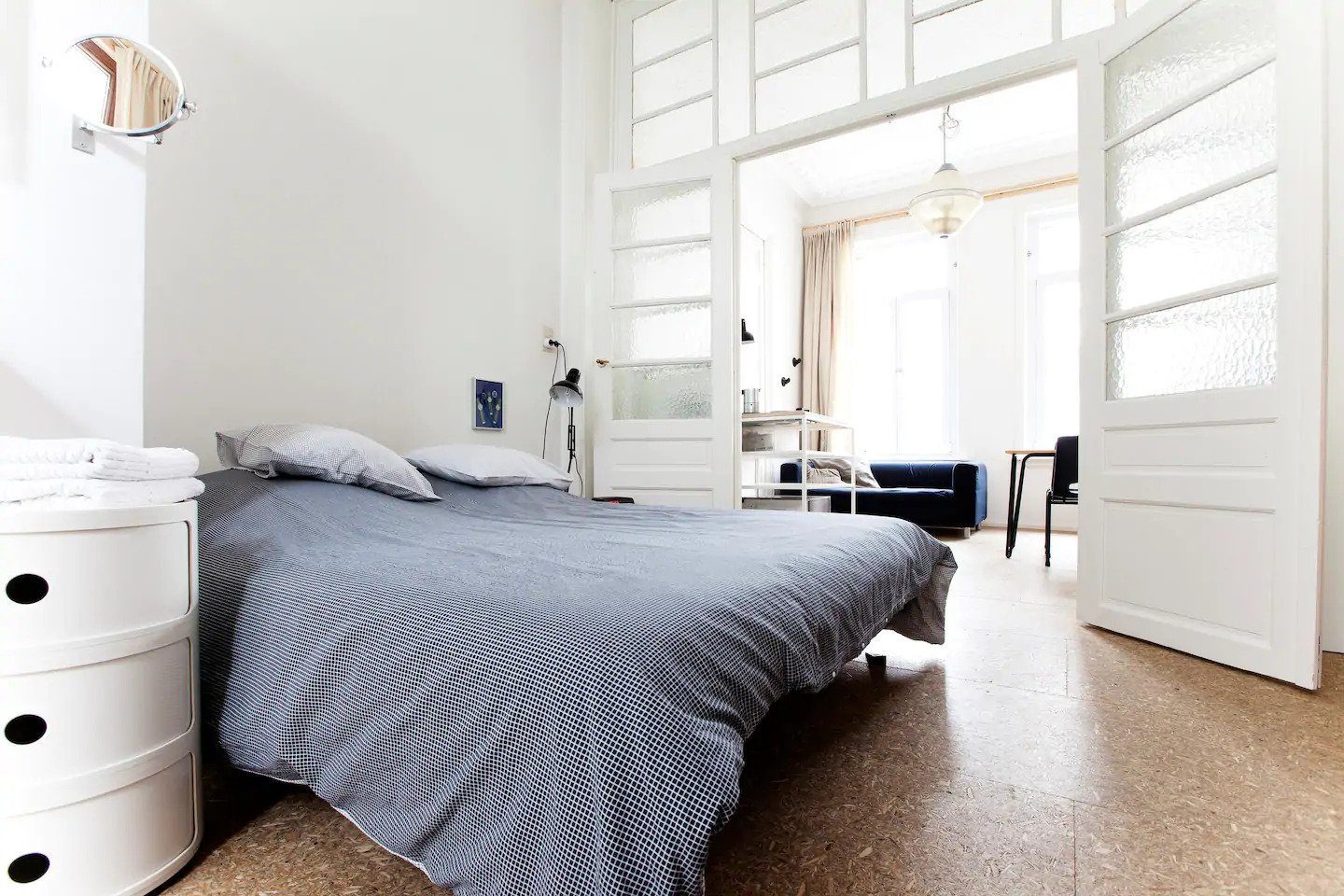 Lots of Brussels Airbnb apartments range from $50 per night and upwards, so they're not excruciatingly expensive at the low end. Brussels also tends to buy more for your dollar than Paris. That said, you shouldn't expect a mansion on the hill. Rather, the cool, cozy, quaint, romantic apartment off the rue.
Here are a few sweet options we found:
Get to see Brussels as You Like It: Everything you need in a neat package. Ten minutes from everything, including the flea market, city center, Grand Palace and the Fontainas and Dansaert districts.
Renovated Apt, close to metro: It's the gorgeous glass-paneled doors and chandelier fittings that make this newly renovated apartment irresistibly charming. It's simple… and beautiful.
Lovely Apartment in Brussels Center: Simple and tasteful, with high ceilings and a bright, white atmosphere. Enjoy the queen bed and the super saving!
Hotels in Brussels
Budget hotels do exist in Brussels, where you can score a room for $50 – $60 if you're lucky. But these aren't really good value, and you might as well opt for an apartment for a better overall experience.
Decent hotels do cost a little more, starting at around $75 USD per night. The upside is that you have the convenience of what hotels offer – room service, concierges, laundry, on-site restaurants, and so on. These sometimes come at extra costs.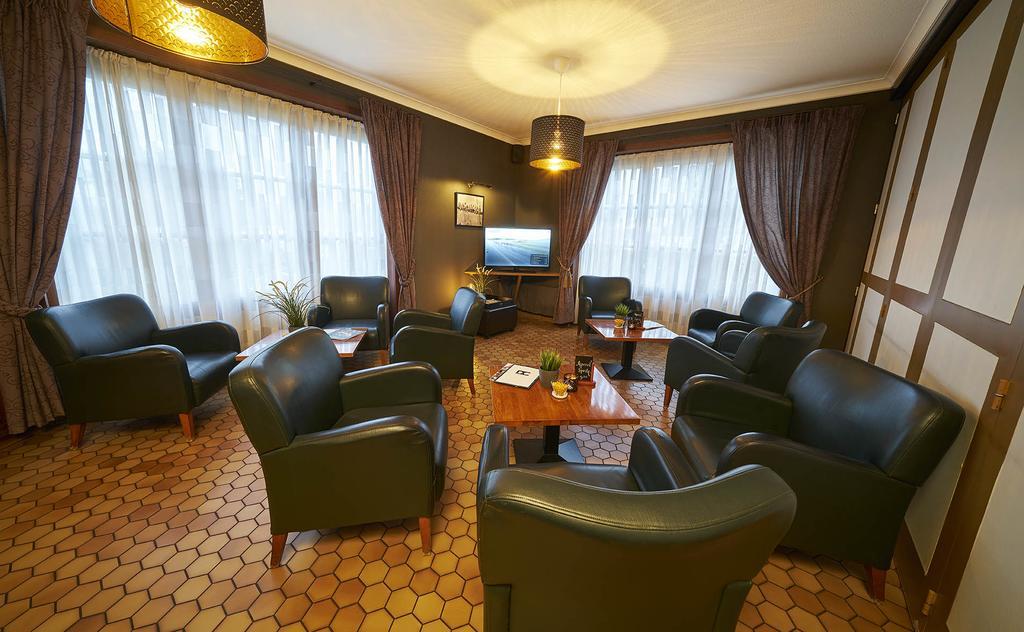 So it can get pricey and eat into your budget. Still, if you prefer the benefits of hotel living over the other options, you can't go wrong in Brussels. Here are a few good value options to consider.
Hotel Noga: Have a bit of fun at this nautically-themed hotel. There's a breakfast buffet to savor, and you can walk to the Grand Palace. Great for couples with a fun streak.
Max Hotel: Situated in the heart of the city center, the hotel boasts surprisingly large rooms for its price. The style is modern and minimal, saving on unnecessary frills.
DC Hotel & Restaurant Brussels South: Looking for something a little further afield? This gorgeous gem is ten minutes from the city center but has a country feel to its design.
Is This the Best Travel Pack EVER???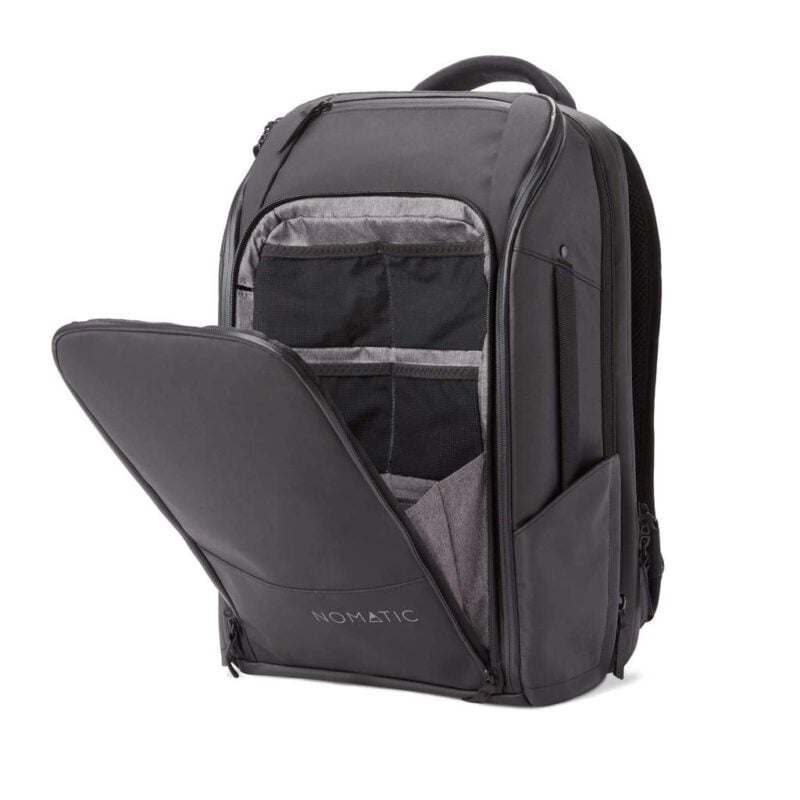 ESTIMATED EXPENSE: $2-$15/day
If you've been reading this guide closely, you've probably cottoned on that Brussels is a small city. We've mentioned it. Anyway, that makes it easily walkable, and we'd highly recommend you walk as much of it as possible.
That said, you may occasionally need to access some public transport to get to where you're going. Brussels has a fabulous public transport network. And it uses a unified ticketing system, which means you can use the same tickets on the bus, tram, and metro. You can buy tickets from dedicated vending machines, kiosks or stations.
The costs of these tickets depends on where you get them, and what options you choose. From $2.50 for a single ticket to $8.50 for a day ticket, and so on. You have the option also of a MOBIB card ($5.60), which you can load up like a travel credit card. It's the best way to mitigate your Brussels trip costs.
Train Travel in Brussels
The city center is serviced by four metro lines. They run very efficiently and are comfortable and convenient. They arrive every three minutes in peak hour! In the slowest periods, you only have to wait ten minutes (max) for the next one.
All the stations are also well-marked and have maps to tell you where you are. A nice touch here is that they also all have vending machines for ticket top-ups, snacks, and mobile recharge stations!
If you have time to kill, take a tram around the city. It's a quaint way to get around, and they tend to run more frequently than some buses.
Trains are mostly used to get out of the city or the airport. They're also useful for day trips or heading out to neighboring towns. Prices vary, but a ticket can generally be used at any time of the day once purchased.
To give you some idea, a ticket from the city center to the Brussels Airport-Zaventem costs $9.50 weekdays, and up to $16 at the weekend. You train to Antwerp from around $10.
Keep an eye out for the inspector on the train – he wants to stamp your ticket!
Bus Travel in Brussels
The bus is a bit less reliable, but useful if you're not near a metro station. If you've really forgotten to pre-purchase a ticket, you can buy one from the driver, but it's slightly more expensive ($2.90) than buying it from a kiosk ($2.50) or using the MOBIB card.
Each bus stop has a timetable. It's a good idea to take a look at these to make sure a bus will be arriving soon. It can be a long wait if you chose the wrong time to be at the stop.
Renting a Bicycle in Brussels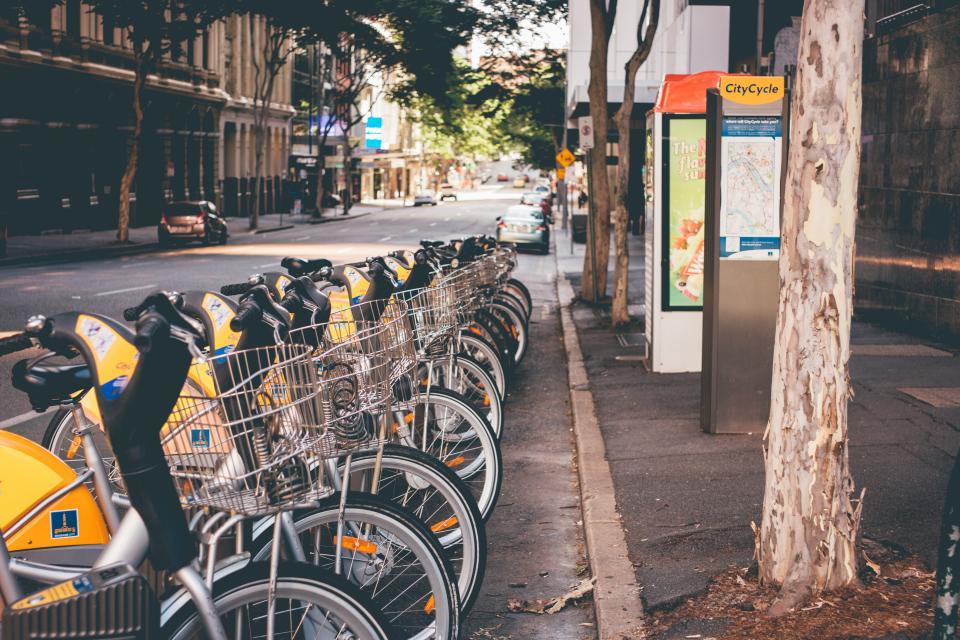 Like many European cities, Brussels encourages bicycle use with self-service bike rental systems. The most popular is called Villo! There are a number of stations dotted around, and you'll have to sign up or buy a ticket (one- or seven-day) to access the system.
One day tickets cost $1.80 and seven-day tickets are $9.20, with every 30-minute trip taken free (just dock the bike at a station close-by). If you take longer rides, you are charged additional fees per half an hour.
One of the trendy alternatives is Billy Bike, which is a similar system for electric bicycles. These will cost 20c per minute and they use an app to debit your card.
ESTIMATED EXPENSE: $10-$50/ day
Food is one aspect of your trip to Brussels you don't have to sweat about too much, especially if you eat sensibly and avoid the high-end restaurants. Belgium's cost of living, in general, is manageable, provided you eat like a local.
The local specialties like Belgian fries, stoemp or speculaas are all affordable and plentiful. And you can't go wrong with a local beer – it's what Belgium is famous for. Here's a basic guide to general prices for casual restaurant eating.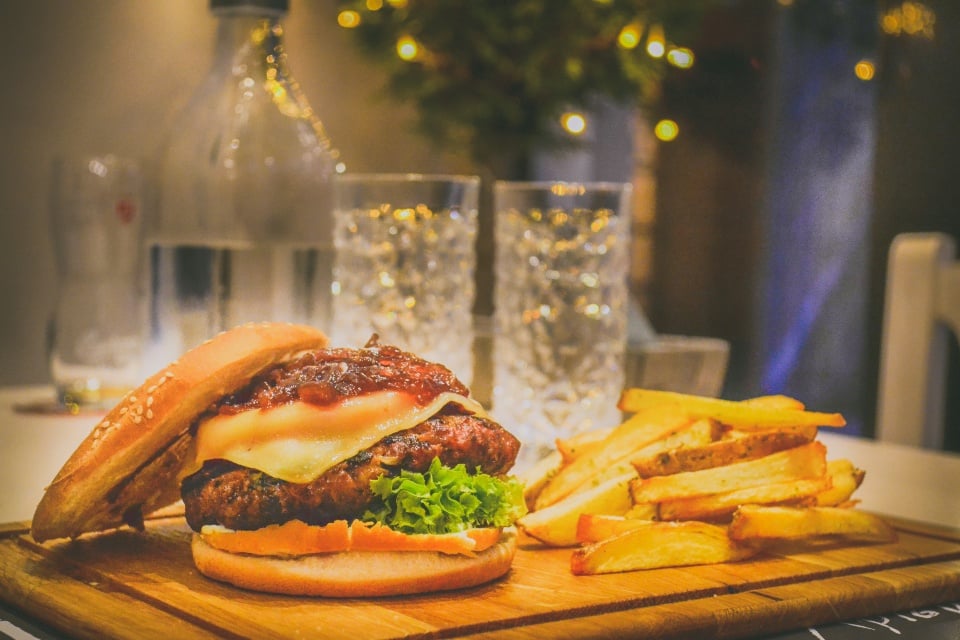 Here are some typical restaurant prices to expect:
Casual restaurant lunch with drink: $17 per person
Dinner for two in a local restaurant: $45-$60
Basic combo burger meal takeout: $9.50
Cappuccino: $4
You definitely save even more if you choose to self-cater, even if it's just some of the time. Beer costs about a third of restaurant prices, for example. Something to note is that brand-name food items tend to be more expensive than in some of the neighboring countries. Even so, they work out cheaper than restaurant cuisine.
We took a look at some average grocery market prices to give you some idea of the cost of living in Belgium's capital city:
Eggs (12): $3
2 lbs potatoes: $1.90
1-liter milk: $1.15
Bottle of beer (16 ounces): $1.50-2
1 bottle red wine: $7
Where to Eat Cheaply in Brussels
You don't have to eat at restaurants all the time. Markets, mom and pop eateries and food trucks offer some great value options for every budget. Here are a few to look out for, with an eye to saving a buck or two.
Try one of the many Markets for a cheap eat. Châtelain and Flagey are just two examples, where you can take your pick of fresh fruit and veggies for better-than-supermarket prices. If you're an early riser Mabru is the early morning market, at Quai des Usines, from 5 am.
La Fleur du Pain is one of many bakeries Brussels where you can pick up a baguette or bread for $2. You might also want to try the waffles, which seem to have a special place in Belgium's heart. Try chocolate-dipped churros, chocolate kisses or any other delicacy from them or any other bakery or market.
Maison Antoine, an unassuming street-hut style takeout, serves the best Belgian Frites (fries, basically). It costs under $3 for a small serving but can fill a hole in your belly for an afternoon. And there's usually a very long queue at lunchtime. Cheap sandwiches for under $4 as well.
Look out for food trucks. They have become really common in Brussels, offering everything from toasties, gourmet sandwiches, burgers, and tex-mex, much of it for under $10. Keep on Toasting's gourmet sandwiches, Sin Street Food's veggie burgers and Cibacco's Italian options are good places to start.
For a taste of Asia, try Knees to Chin, a Vietnamese-inspired eatery that focuses on delicious rice paper roll snacks, from $5 apiece.
Stoemp is a traditional Flemish sausage, cabbage, and potatoes dish. Brussels street food at its most basic, but uniquely popular in Belgium, and served all over with a chunk of bread for $5.
Chocolate – Your waistline may not thank you, but Belgian chocolate is the perfect dessert and can be bought by the kilogram (2.2 lbs) at the shops around Chausse d'Ixelles from as little as $15. Go easy!
ESTIMATED EXPENSE: $5-$20/day
In general, drinking in pubs and restaurants in Belgium is slightly more expensive than in other neighboring EU countries. On the other hand, Belgium has a lot of beer, and much of the local product is outstanding.
Just as well, because you're better off drinking beer rather than spirits or wine – cost-wise, anyway. Just beware: Some special Belgian beer prices can be on the steep side, so make sure you know what costs what before you order.
A tip: In Belgium, it's more common to have your beer in 25 cl (half-pint) glasses. These start at about $3.40 in a local bar. So, rounding upwards, the equivalent of a pint of cheaper beer might run you just under $6-8.
Most good bars will have a huge range of beers and prices, though, (up to $55 or more for a really special bottle) so choose well.
Costs of alcohol in Brussels pubs and restaurants:
Beer (half-pint) at a bar: $3.50-$4 ($1.50 – $2 per bottle in stores)
Bottle wine, mid-range: $9 ($5 – $7 in stores)
Be smart and check out the supermarkets for beers first. If you can get a good deal, buy some to enjoy privately before heading out to the bars.
Even then, ask a trusted local where you can get a few cheap drinks at a happy hour or hostel bar. Most of them won't mind the extra patronage.
ESTIMATED EXPENSE: $20-$55/day
What is Brussels known for (besides waffles and chocolate)? Quite a lot, it turns out!
There are several interesting attractions and places in Brussels to visit, including palaces, churches, and museums. Many do charge entrance fees, though, and it pays to plan what you'd like to see and prioritize.
Here's a short summary of the prices to expect for some of the popular ones:
Atomium/Mini-Europe: $18 (Atomium only), $30 (Atomium and Mini-Europe)
Belgian Chocolate Village: $10
Moof Museum: $11
Royal Museums of Fine Arts of Belgium: $10
Musical Instruments Museum: $11
Horta Museum: $11
Belgian Comic Strip Center: $9
Good news! A few of Brussels' most iconic landmarks are actually free to visit, like sections of the Grand Palace, the parks and botanical gardens and others. And even if you're only visiting Brussels for a short time, you can be sure to have a blast!
Save some extra money by taking advantage of the free things on offer. For a major tourist city, Brussels sure does provide a lot of public places to visit free of charge. Some tips for sightseeing on a budget:
If you plan on visiting lots of touristy spots, get the Brussels Card. It offers access to more than 40 museums and discounts to many other tourist attractions for 24 ($32), 48 ($40) or 72 hours ($50).
Every first Wednesday and Sunday of the month is Free Museum Day in Brussels. Many of the museums in the above list open the doors on one of those days and you can browse to your heart's content. It gets crowded, though, be warned.
As an aside, there are many other museums that are free all the time.
Many of the churches are free to visit, and they are beautiful! The architecture and art have to be seen to be believed – and so you should. Some churches, like St. Gudula and St. Michael Cathedral, even have concerts occasionally.
Speaking of free, many of Brussels' parks are just that, and great for walking or taking a break. Try the Parc du Cinquantenaire or Parc de Woluwe, amongst others.
There are a remarkable number of palaces here (for a" small" city). The Royal Palace and the Palace of Justice are just two examples of Brussels must-sees that have free sections to visit.
The Future of the SIM Card is HERE!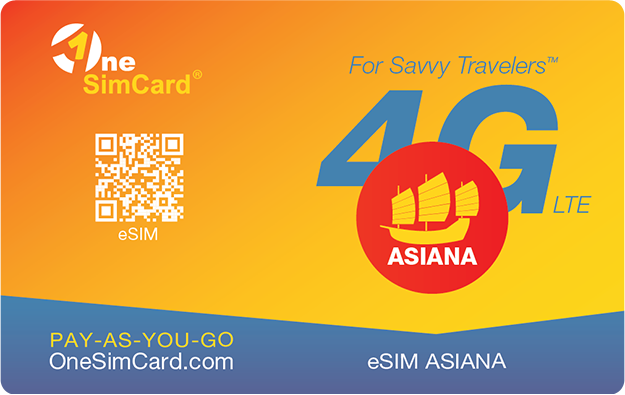 A new country, a new contract, a new piece of plastic – booooring. Instead, buy an eSIM!
An eSIM works just like an app: you buy it, you download it, and BOOM! You're connected. It's just that easy.
Is your phone eSIM ready? Read about how e-Sims work or click below to see one of the top eSIM providers on the market and ditch the plastic.
Buy an eSIM!
Belgium is going to tempt your pocket with potential gifts and impulse buys. Don't resist them. Just plan for them. You don't want to disappoint yourself or your mom because you weren't able to get that incredibly unique chocolate gift box.
On the other hand, you also want a few extra bills in your budget just in case something unexpected happens. You might need to replace something that breaks (chargers do that on holiday, don't they?), or pay for an unexpected, last-minute decision entrance fee.
Do yourself a favor: When you're done planning a trip budget, add 10%. If you don't need it, all good. But if you do and you don't have it, you might be sorry.
Tipping in Brussels
Brussels, like much of Europe, pays its service staff pretty well. Service charges are usually already included in your bill at restaurants, so there's no need to add a massive tip on top of that.
Usually, $1-$2 is adequate if the service was good. If that's the change from a bill, just leave it on the plate. The same amount can be used for hotel porters, taxi drivers and other commonly-tipped roles.
You may want to leave a 50c coin if your restroom has an attendant, though.
Get Travel Insurance for Brussels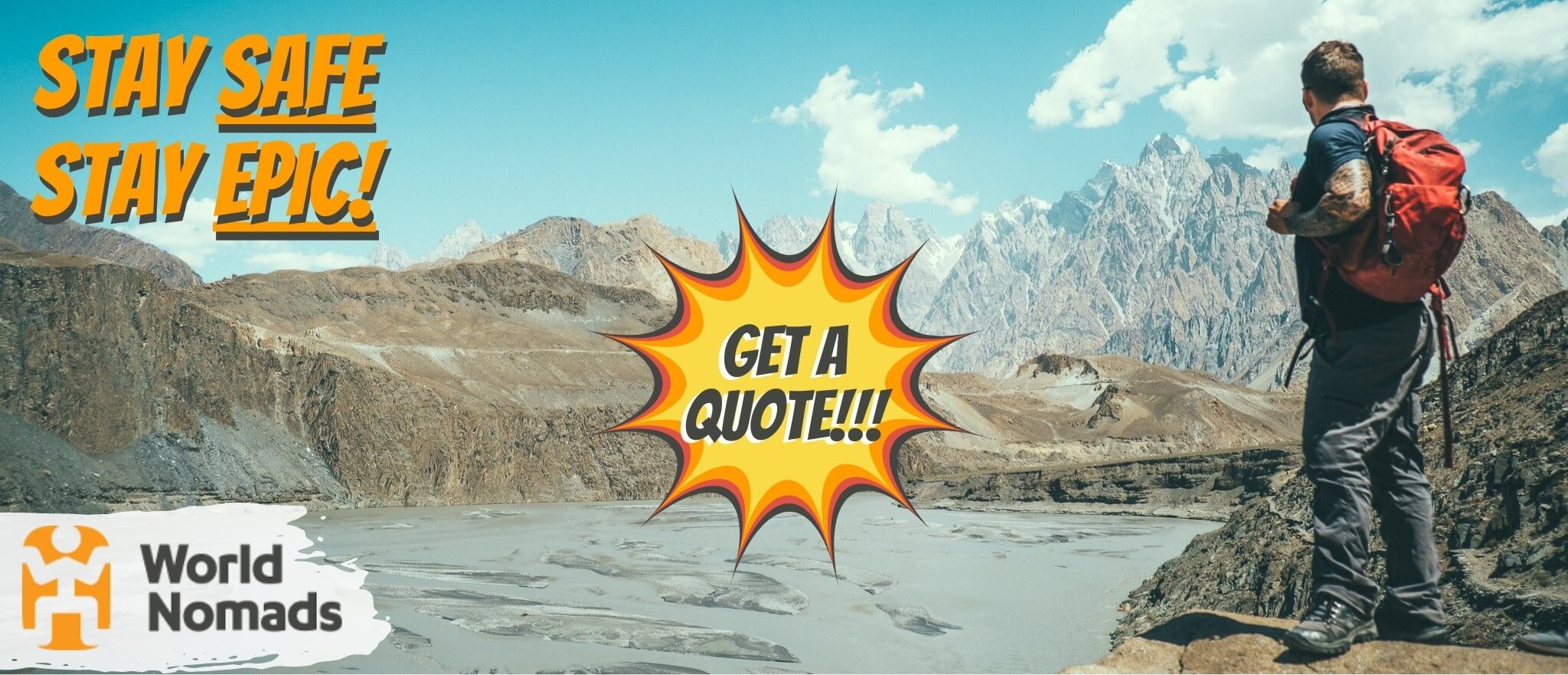 World Nomads' mission is to support and encourage travellers to explore their boundaries. They offer simple & flexible travel insurance, and safety advice to help you travel confidently.
They've been doing it since 2002 – protecting, connecting, and inspiring independent travellers just like you.
Get a quote below or read our in-depth review!
World Nomads provides travel insurance for travelers in over 100 countries. As an affiliate, we receive a fee when you get a quote from World Nomads using this link. We do not represent World Nomads. This is information only and not a recommendation to buy travel insurance.
Some Final Tips for Saving Money in Brussels
Follow this guide and you'll save a fair amount of cash. But maybe you're still looking to skim off the top of your budget. Try these additional bits and bobs to save a dollar or two.
Drink tap water: It's safe.
Walk as much as you can: Brussels is walkable and fun!
Get the Brussels or Museum passes: If you plan on doing lots of touristy locations.
Stay in a place with Wi-Fi, and forget the sim card: You're on holiday anyway, right?
Have a water bottle: Don't waste money on plastic, bottled waters; carry your own and refill it in the fountains and the tap. If you're worried about potable water, get a filtered bottle, like the GRAYL, which filters out 99% of viruses and bacteria.
Earn money while you travel: Teaching English while traveling is a great way to make ends meet! If you find a sweet gig, you may even end up living in Brussels.
Become a volunteer with Worldpackers: Give back to the local community and, in exchange, you're room and board will often be covered. It's not always free, but it's still a cheap way to travel in Brussels.

Our GREATEST Travel Secrets…
Pop your email here & get the original Broke Backpacker Bible for FREE.
So is Brussels Expensive, in Fact?
Is Brussels expensive to visit? It can be. In some aspects, it's unavoidably so, compared to some other cities in Europe. But in others, it's way cheaper. So it's not unreasonable to say that it balances out.
If you heed the advice offered here, you'll find that visiting Brussels, Belgium is perfectly affordable. It's even better when you consider that the Belgian people are a really welcoming bunch. And don't even get us started on the amazing hot spots Brussels has to offer. You also save a significant amount due to the (lack of) tipping culture for services.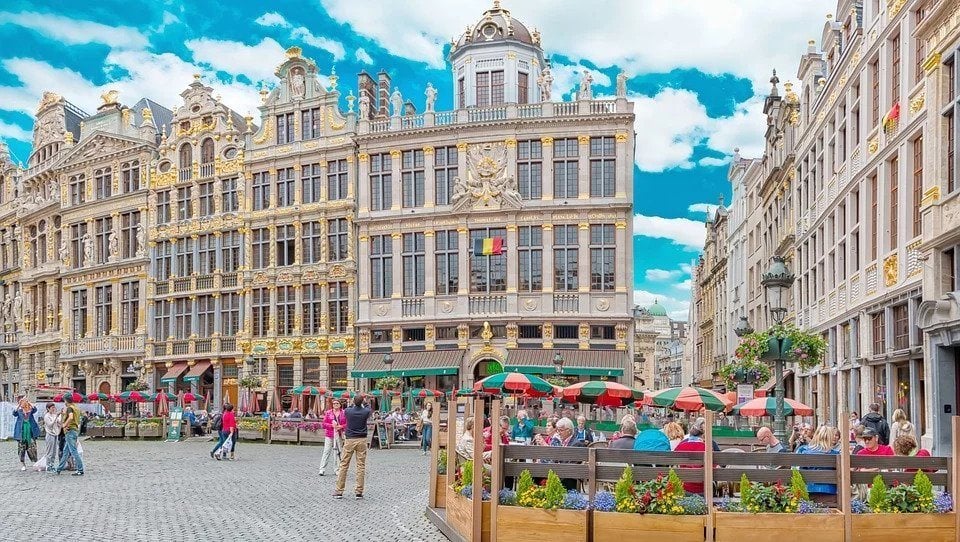 That said, you don't need to approach it in a totally bohemian way. Plan for a good restaurant meal here and there, and set aside a few dollars for tasting those awesome beers – ok, maybe not the $50 draught.
What we think an average daily budget for Brussels should be: $50
---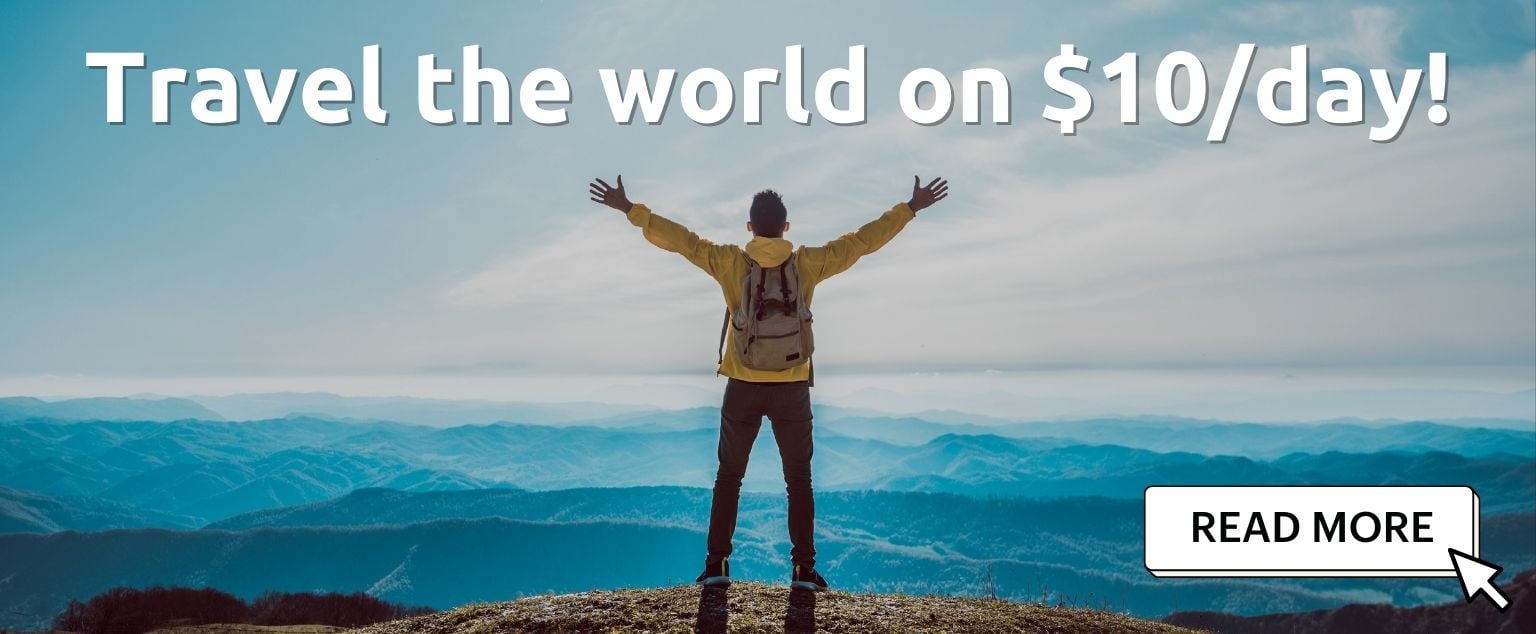 And for transparency's sake, please know that some of the links in our content are affiliate links. That means that if you book your accommodation, buy your gear, or sort your insurance through our link, we earn a small commission (at no extra cost to you). That said, we only link to the gear we trust and never recommend services we don't believe are up to scratch. Again, thank you!