Brussels plays an important role in the world. It's the is the capital of Belgium, and in many ways, the capital of Europe, as head of the European Parliament. Its melting pot past, fascinating culture, artistic delights, and its armed forces and military history have all changed the face of the world as we know it today. 
Yet, Brussel is a European capital that sometimes slips under people's radars. That makes it all the better, in my opinion. It's FULL to the brim with exciting things to see and do!
Apart from its historic allure, it also has a modern attraction. With it's distinct Art Nouveau architecture, impressive beer culture, and delectable chocolate, there's something everyone can enjoy when they visit Brussels. The Grand Palace even sits as a UNESCO World Heritage Site. 
The city has a lot to offer, which is why we've put together a helpful guide that will allow you to discover the city like a local. We've laid out all of the best attractions, from the most popular activities to the most unusual! To fully immerse yourself in the exciting culture of this bustling Belgian capital, here are the top things to do in Brussels!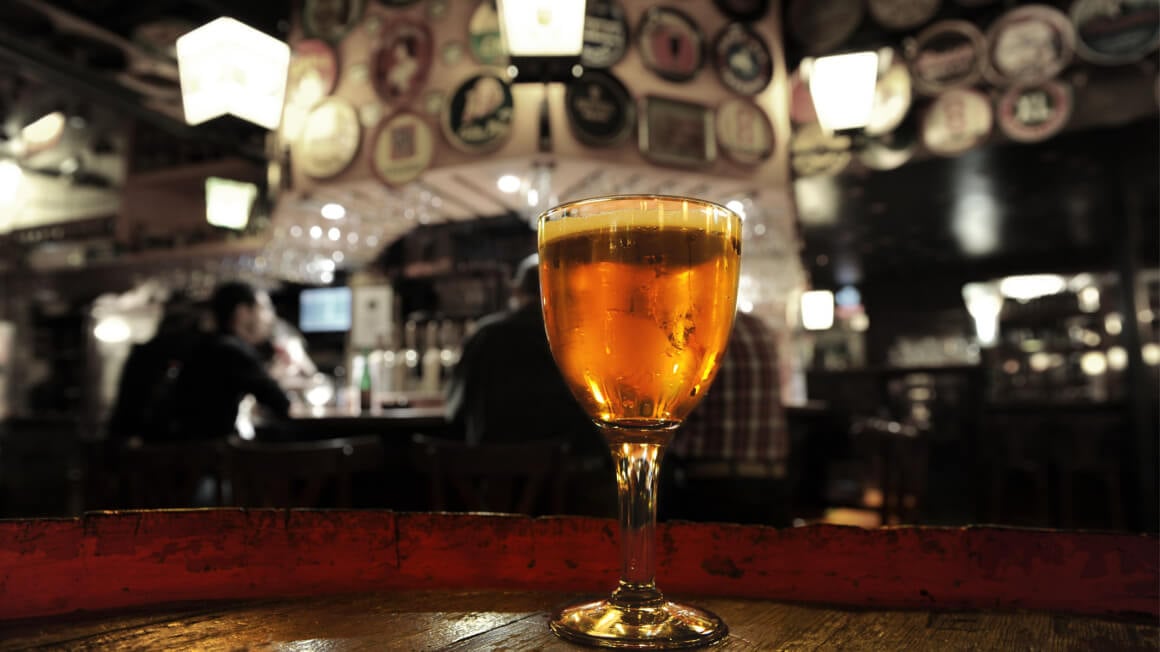 Unlock Our GREATEST Travel Secrets!
Sign up for our newsletter and get the best travel tips delivered right to your inbox.
Top Thing To Do in Brussels
Top Thing To Do in Brussels
See the Brussels Atomium
It's not very often you see a HUGE Iron Crystal statue in the city center. One of Brussels Attractions not to miss.
Most Unusual Thing to Do in Brussels
Most Unusual Thing to Do in Brussels
Train World Museum
Train enthusiasts will probably already know about this. This is one of the super cool brussels museums.
Best Thing to Do at Night in Brussels
Best Thing to Do at Night in Brussels
Go on a beer tasting tour
Get cultured with the most popular tourist attraction. No really, I'm doing it for the culture.
Most Romantic Thing to Do in Brussels
Most Romantic Thing to Do in Brussels
Take a Chocolate Workshop
Nothing says romance like a delicious aphrodisiac. Those belgian waffles never looked better.
Best Free Thing to Do in Brussels
Best Free Thing to Do in Brussels
Tour the Royal Palace of Brussels
Watch out for those tour days here! This is easily the best free thing to do in Brussels.
Top Things to Do in Brussels
Brussels is a hub of entertainment, historic attractions, and iconic sites. There's a lot to see and you might not have a huge amount of time in which to see it. A visit to Belgium is a bombshell – so it's good to know where to get started.
We've whittled down this list of things to do in Brussels to provide you with a great selection of activities and adventures to suit every budget and every mood. Let's take a look!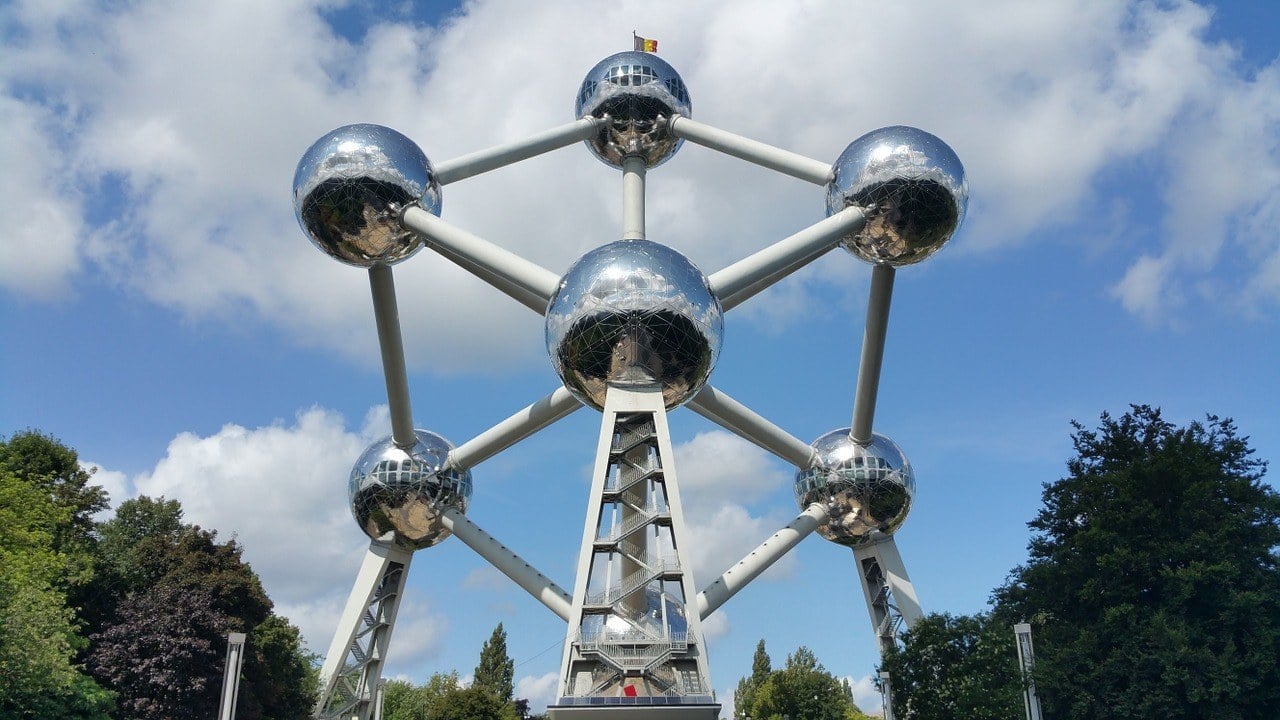 The Brussels Atomium is one of the city's most iconic landmarks. It was specially built for the World Expo in 1958. The Atomium structure symbolizes an iron crystal, magnified 165 billion times!
Step inside the Atomium and explore the different levels of the viewing decks. Learn how the structure was built and dive deeper into the history of the city. The location of the structure sits on a naturally elevated plateau on the outskirts of town. It offers amazing panoramic views of Brussels.
2. Wander the City's Picturesque Main Square
The Grand Place is a central square in Brussels and it's a friggin' UNESCO World Heritage Site. It's famous for its opulent aesthetic and historic significance. The square is bordered by the Town Hall, the Bread Hall, and many other guild houses of ancient orders. It's widely regarded as one of the most beautiful squares in Europe making it one of the top places to visit in Brussels.
The Brussels City Museum is located in the square and is dedicated to the history and the folklore of the city. Stop by if you have time; It's a great place to get an introduction to the city!
3. Admire the Lavish Royal Palace of Brussels
The Royal Palace of Brussels was constructed in 1934. Today it's not the residence of the royal family; they live in another royal palace on the outskirts of the city. Instead, it is the King's administrative residence and main workplace.
The palace is only open to the public for a limited time during the summer months. If you happen to be visiting Brussels when it's open, tours of the palace are free. Nevertheless, it's one of the top things to see in Brussels. Admire its opulent beauty from the outside and stroll the palace gardens.
4. Eat as Much Chocolate as Possible
It's no secret Belgium produces some of the most decadent chocolate in the world. The city is filled with inviting Belgian chocolate shops offering a wide selection of melt-in-your-mouth chocolate. From dark to milk to white to liquid chocolate, you'll be overwhelmed (in a good way) by the abundant selection on offer.
Indulge in pralines, truffles, ganache and chocolate bars. Don't forget to buy a little extra to take home with you – and even more to pass out as a gift anyone would be happy to receive! Checking out the Belgian chocolate scene when you visit Brussels is mandatory.
5. Discover a Miniature Europe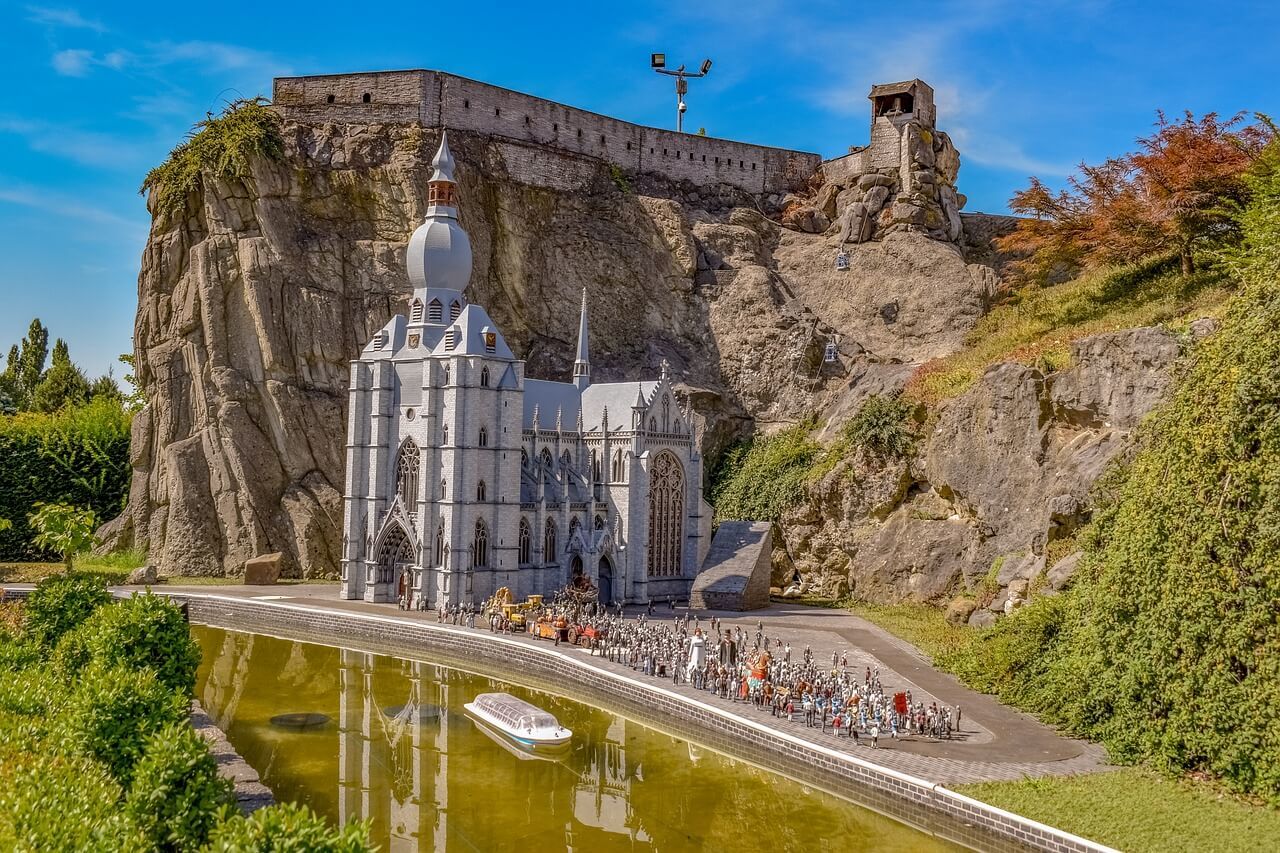 Why go travelling in Europe when you can see it all in one place? Mini-Europe is a miniature park located on the outskirts of the city, near the Brussels Atomium. It houses reproductions of 80 cities and 350 buildings from the European Union. These monuments are on display at a scale of 1:25.
Stroll around the most beautiful towns in Europe without ever leaving the city. Listen to the chimes of Big Ben, see the gondolas and mandolins of Venice and admire the Arc de Triomphe of Paris! Check out this attraction for a one-of-a-kind experience. This is one of the coolest things to do in Brussels, Belgium.
6. Stroll Through a Stunning Shopping Arcade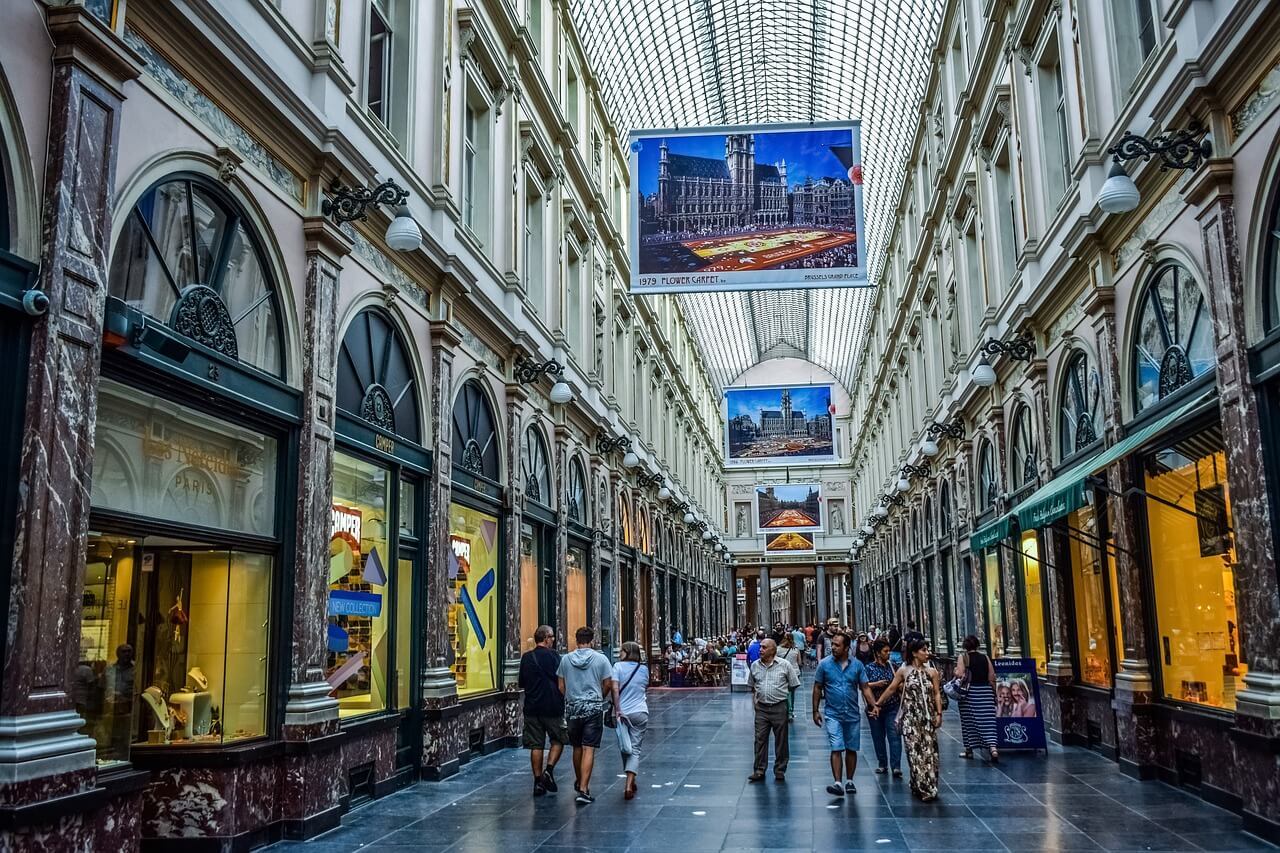 The Royal Gallery of Saint Hubert is a covered shopping complex in the heart of Brussels. It was one of the first shopping arcades to be built in Europe – it was built between 1846 and 1847.
This grand building houses many up-market speciality stores, from clothing boutiques to chocolate shops and cafes. Some of the oldest chocolate shops in the city are located inside the gallery. It's an extremely aesthetic place to wander around and window shop. It's especially delightful at night when the gallery is illuminated!
Between the cathedrals and the art galleries, you have to spice things up. Belgians are proud beer drinkers, and the beer culture in the city thrives. Stopping by the local pubs and breweries and sampling the best brews on tap is a must-do and arguably the most fun thing to do in Brussels.
Even if you're not normally a beer drinker, you'll find a wide variety that caters to all different pallets and preferences. Discover what makes Belgium beer unique to other countries as you taste the varied and unique flavors.
8. Wander Around a Scenic Park Steeped in History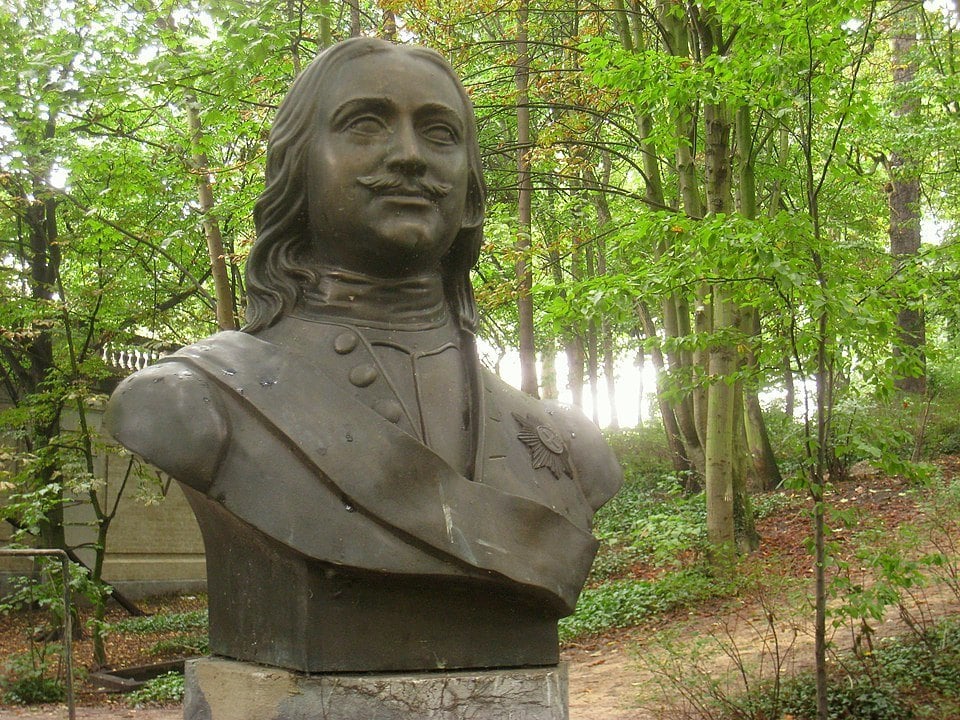 Brussels Park is a large urban area in the center of the city, right across the street from the Royal Palace of Brussels. It spans 32 acres and is a beautiful getaway from the hustle and bustle of Brussels.
There are several statues inside the park, including Art Deco lamposts and a monument of Peter the Great. The Theater Royal du Parc is a theater built in 1782 that sits on the edge of the park.
Check out the Woodpecker Cafe when you visit. It's situated in the middle of the park and offers scenic outdoor seating. Grab a delicious homemade lemonade or ice-cold Belgium beer!
9. Marvel at a Magnificent Gothic Church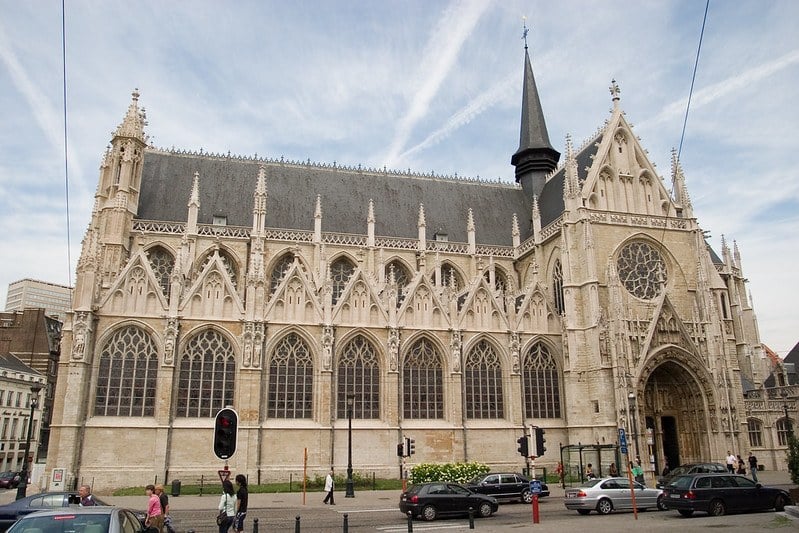 The Church of Our Blessed Lady of the Sablon (Notre Dame du Sablon) is an ornate Roman Catholic church located in the Sablon district of Brussels. It was reserved for the nobility and wealthy citizens of Brussels.
It dates back from the 15th century and was built in the late Gothic style. The interior is very attractive with a high vaulted ceiling and dramatic stained glass windows. There are nice platforms, an organ, and two attractive Baroque chapels. Entry is free and the church is free to explore every day.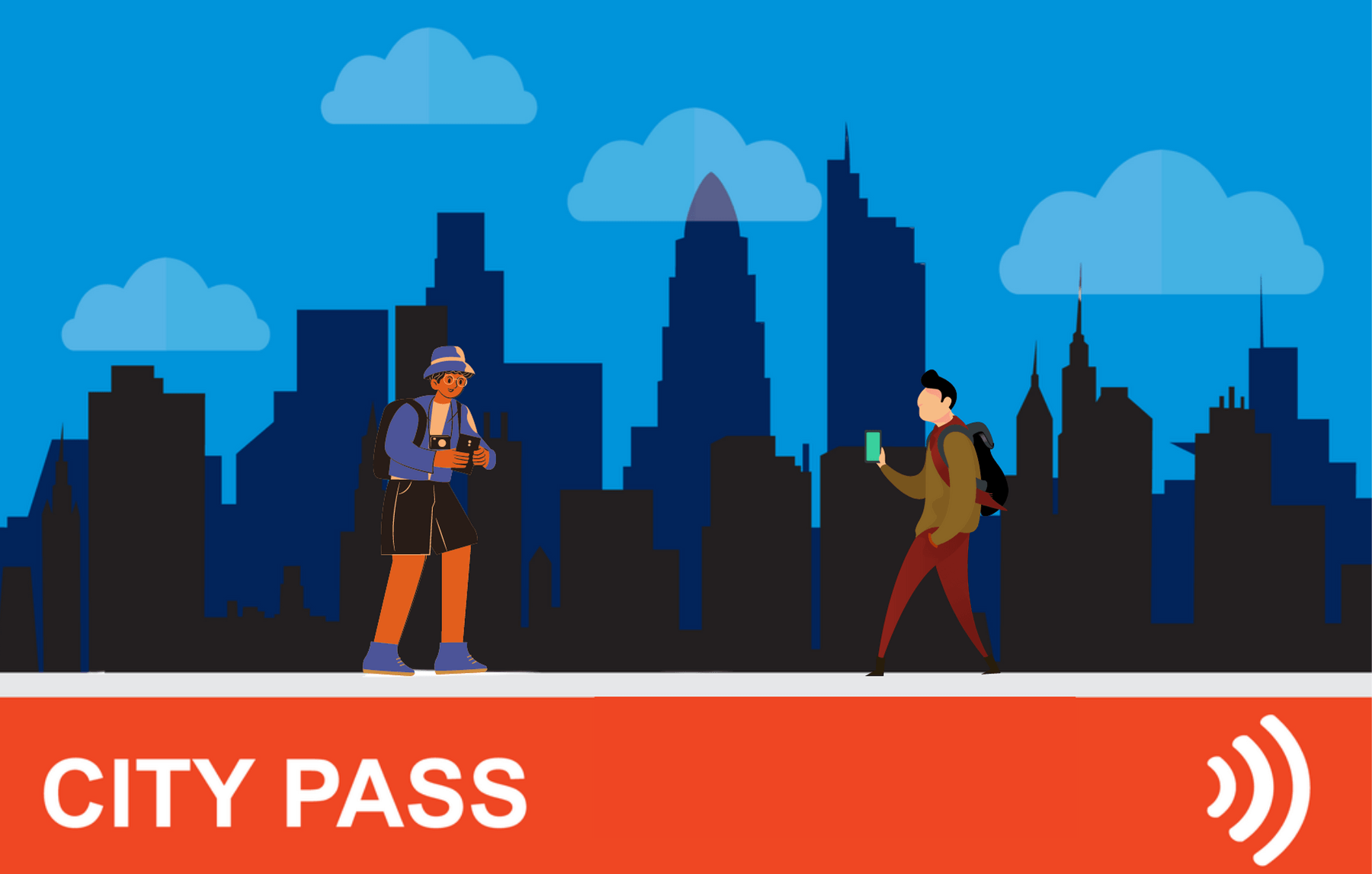 Travelling to Brussels? Then plan yo' trip the smart way!
With a Brussels City Pass, you can experience the best of Brussels at the CHEAPEST prices. Discounts, attractions, tickets, and even public transport are all standards in any good city pass – be sure invest now and save them $$$ when you arrive!
Buy Your Pass NOW!
10. Admire the Art at the Royal Museum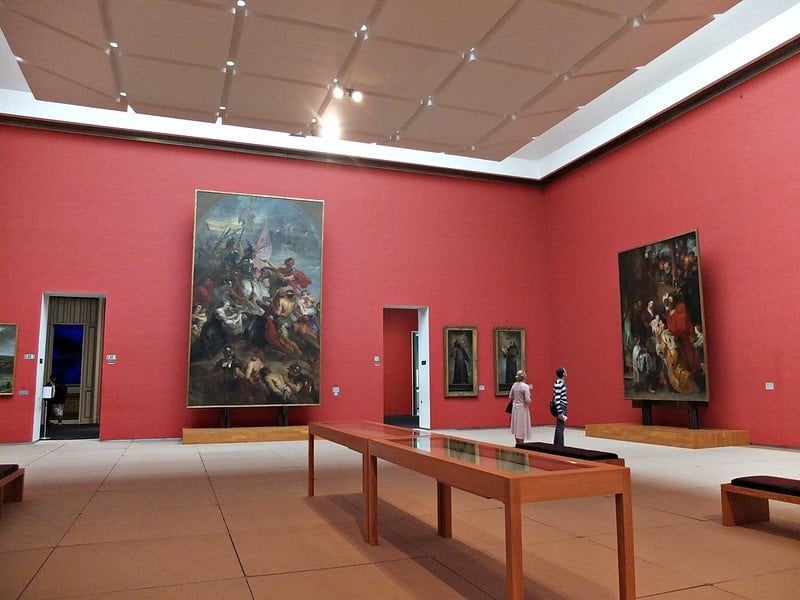 The Royal Museums of Fine Arts of Belgium are a group of art galleries that feature a large variety of art in many categories. Admire paintings, sketches, furniture, statues, carvings, sculptures and much more. The collections date from the early 15th century to the present.
Learn the history of Belgium through art! This is a large area and you could easily spend all day exploring the galleries. Audio guides are available to purchase for a small fee and will help you navigate through the different areas of the gallery.
Due to its accessible location, mix of cultures, liberal attitudes, and let's be honest lax drugs laws, Brussels has become something of a mecca for Europe's street art and graffiti communities. If you're keen-eyed you'll be able to find works by all of Europe's biggest names and collectives.
Did you know that the Smurfs and Tintin are actually both Belgian creations? That's right, both were created by Belgian cartoonists. Visit the Art Nouveau Belgian Comic Strip Center (Rue des Sables 20) and see large paintings of both of these beloved comic book creations. Get to know the culture of Brussels in an interesting way, through its art scene!
12. See a Trio of Peeing Statues
Urinating statues are a thing in Brussels. They symbolize the humor of the Belgium people and are one of the most unique Brussels points of interest.
The most popular statue is of Manneken Pis, which is Dutch for "little pissing man." It's located in the center of Brussels and depicts a boy urinating into a fountain basin. This notable bronze statue has been attracting crowds since 1619!
There is also Jeanneke Pis, the peeing girl. This is the female version of the peeing boy. The statue was erected in 1987. It's located in a quiet alley – fidelity alley. Lastly, there is Zinneke, the peeing dog statue, which was erected in 1998.
13. Visit a Comic Book Store Dedicated to a Beloved Belgian Cartoon
La Boutique Tintin is a comic book store that sells souvenirs related to the comic book character Tintin. The series first appeared in 1929 in a youth supplement to the Belgian newspaper. It went on to become one of the most popular European comics of all time.
It's a small shop but you'll find a great selection of Tintin merchandise, and a few items on display. It's no secret, Brussels ain't too cheap. But the comic book store is open every day and is FREE to visit.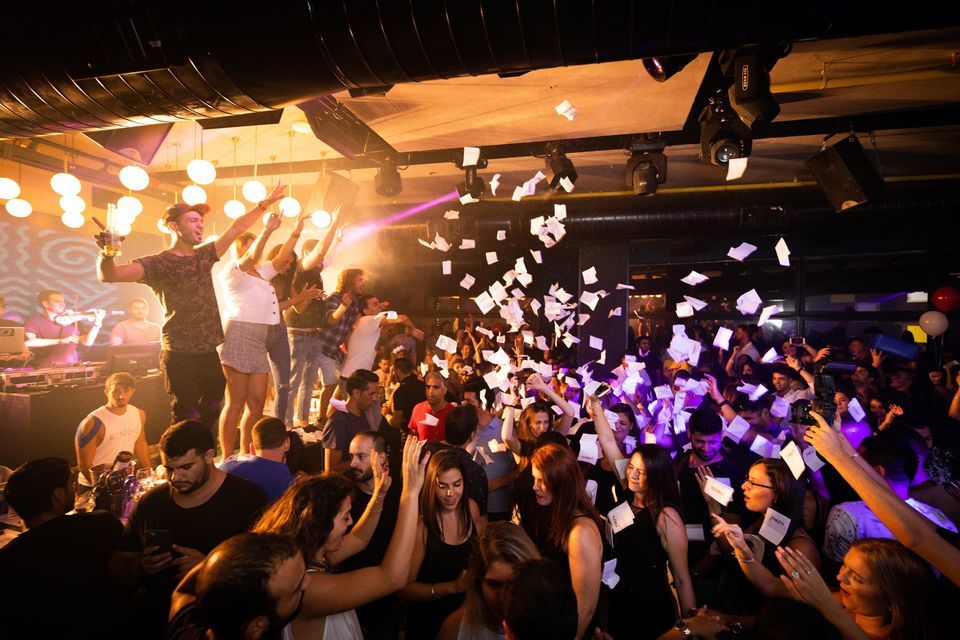 Enjoy a night out in Brussels and experience the local life. The city is home to all sorts of bars and clubs that will fit with whatever nighttime vibe you're going for. Dance and mingle with the locals and tourists also looking for a fun night out, or hit one of Belgium's many festivals!
Sample tasty Belgium beer, or enjoy a specialty cocktail. You'll find all sorts of venues, from casual to crazy and inexpensive to high-end. Step out for the night and experience the party scene in Brussels!
15. Enjoy a Magical Night at the Country's Leading Opera house
The La Monnaie is an opera house in Brussels that dates back to the 19th century. It is the country's leading opera house and a wonderful place to see a show and experience the local performing arts culture. As with many European opera houses, the building is beautiful from the inside out.
Choose from opera, ballet or theater performances and enjoy a classic Belgian experience. The quality of the productions is wonderful. You can expect to see performers who have achieved the highest level of technical expertise!
16. Check Out the Live Music Scene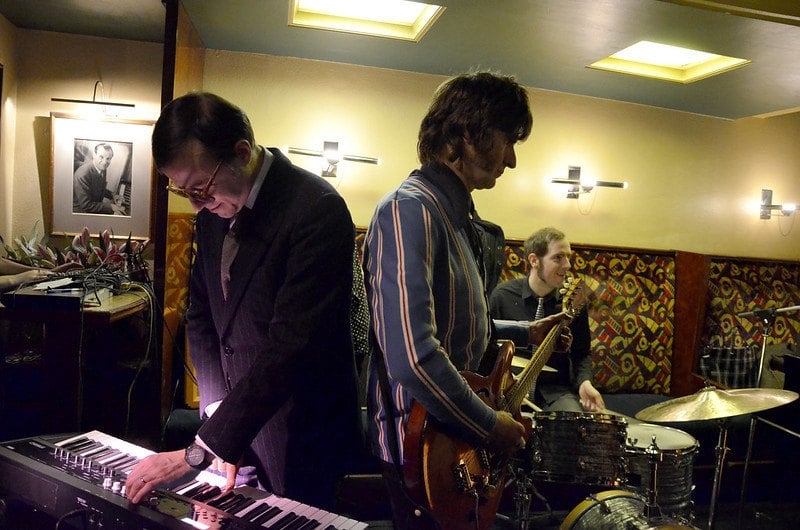 Live music in Brussels isn't hard to come by and it's the perfect setting for an upbeat and entertaining night out!
L'Archiduc is an intimate Art deco-style cocktail bar. It's been open since 1937 and is the city's quintessential jazz club. You'll find live music playing every weekend. On Saturdays, there are evening concerts that are free! The bar stays open until 5:00 am every day.
Madame Moustache is one of the city's most popular live music hotspots. The old-timey design, high ceilings, and wood decoration give the bar a quirky vibe. There's also a dance floor so you can let loose alongside upbeat tunes. Stop in if you're visiting Brussels on the weekend.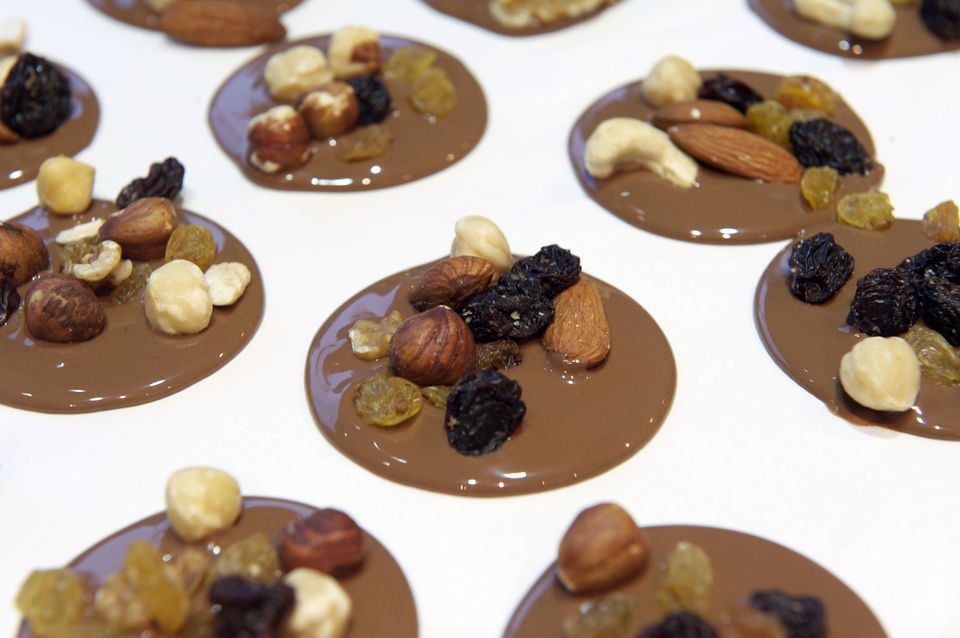 Taking a chocolate workshop has got to be one of the most fun things to do in Brussels, and it's perfect for couples! With the guidance of a master chocolatier, you'll learn how to make delicious Belgian treats for yourself.
Dive deep into the history of cocoa and find out what makes Belgian chocolates so special. Of course, you'll get to sample chocolate along the way and enjoy your treats after you've made them. This activity is a chocolate lovers dream!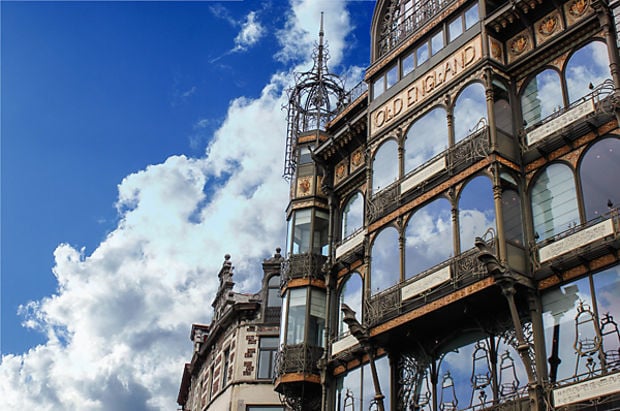 Rue du Bailli is a chic neighborhood in Brussels. This area is especially known for its Art Nouveau architecture, which is a style of art that flourished throughout the world between 1890 and 1910. It is characterized by long asymmetrical lines and shapes inspired by natural forms.
Travel to this district and see several of the most important Art Nouveau buildings in the city. You'll also find plenty of cozy cafes, an array of stylish restaurants and venues with live music. This is a great area to aimlessly stroll the streets with your significant other, or have a date night!
19. See Gothic Architecture at its Finest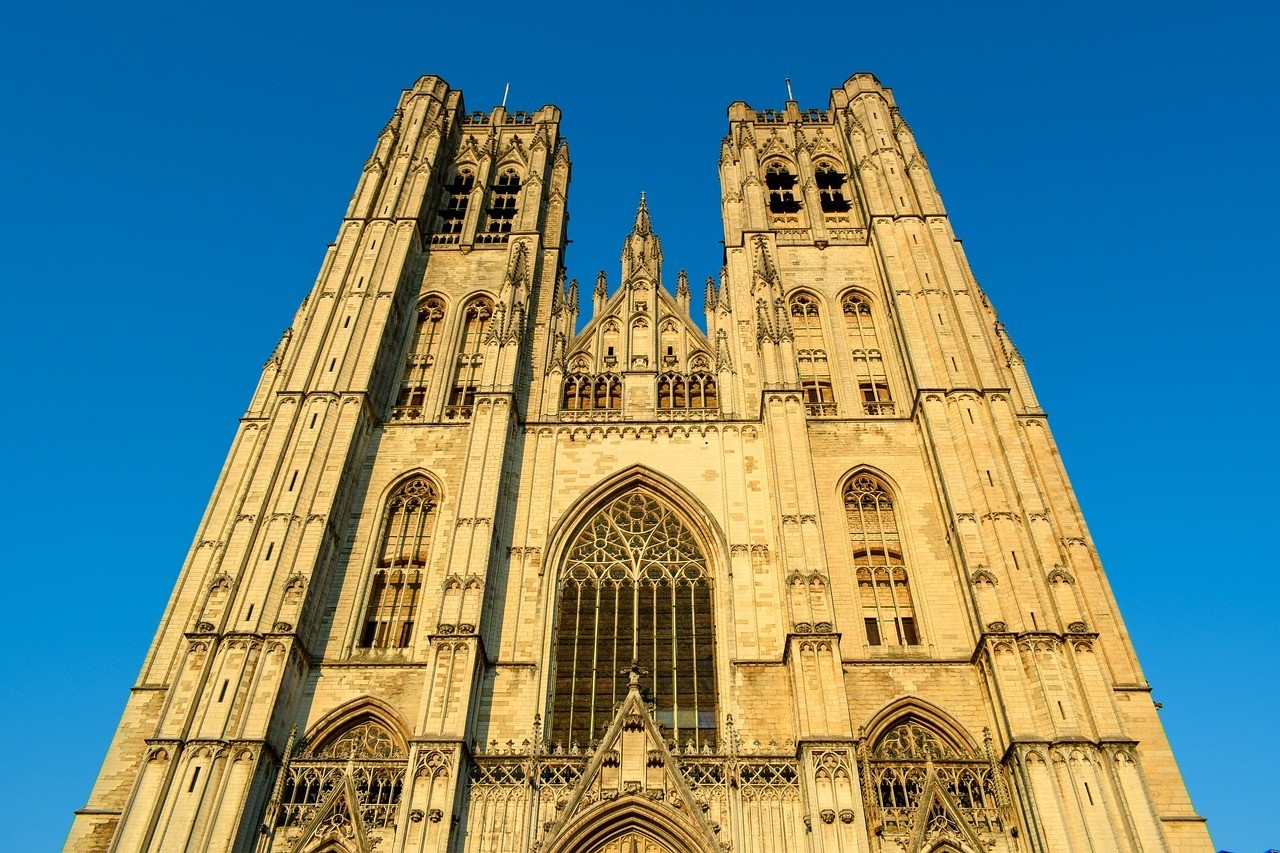 The Cathedral of St Michael and St Gudula is a beautiful Roman Catholic church. Construction of the church started around 1226 and was completed in 1519; it took nearly 300 years to build!
The church was built in the gothic style. It is very well preserved and filled with countless relics. It is an active church and is open to tourists and for church services. Step inside and view the mesmerizing architecture and beautiful stained glass windows. The church is free to visit, but donations are welcome.
20. Visit a Bustling Flea Market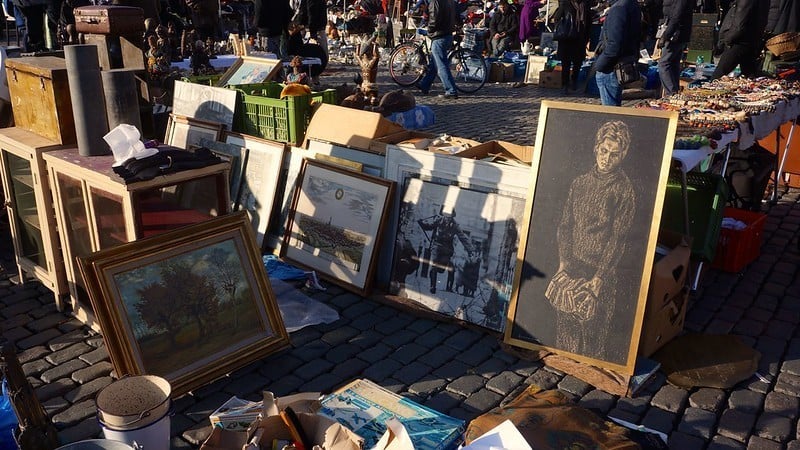 The Marolles Flea Market is located on the Place du Jeu de Balle, in the historic Marolles district of Brussels. This popular flea market has more than 500 stalls offering a large selection of bric-a-brac. From vintage furniture to handbags and old records, you'll find a wide and diverse offering.
Pick up a unique souvenir or simply wander around and experience the bustling atmosphere of the market. The market is open every day from 8:00 am – 2:00 pm.
21. Enjoy Some R&R at a Peaceful Park
The Parc du Cinquantenaire is a relaxing place to visit in Brussels, The park is clean and well-maintained and offers ample green space, beautiful gardens and fountains. This urban area is great for walking, running, picnics, sports, and all sorts of fun outside activities. Entrance to the park is free.
The centerpiece is a triumphal arch that was completed in 1905. It's a prominent symbol of the area and an imposing structure. The park also contains a mosque and several museums: the Military Museum, Art and History Museum, and the AutoWorld Museum.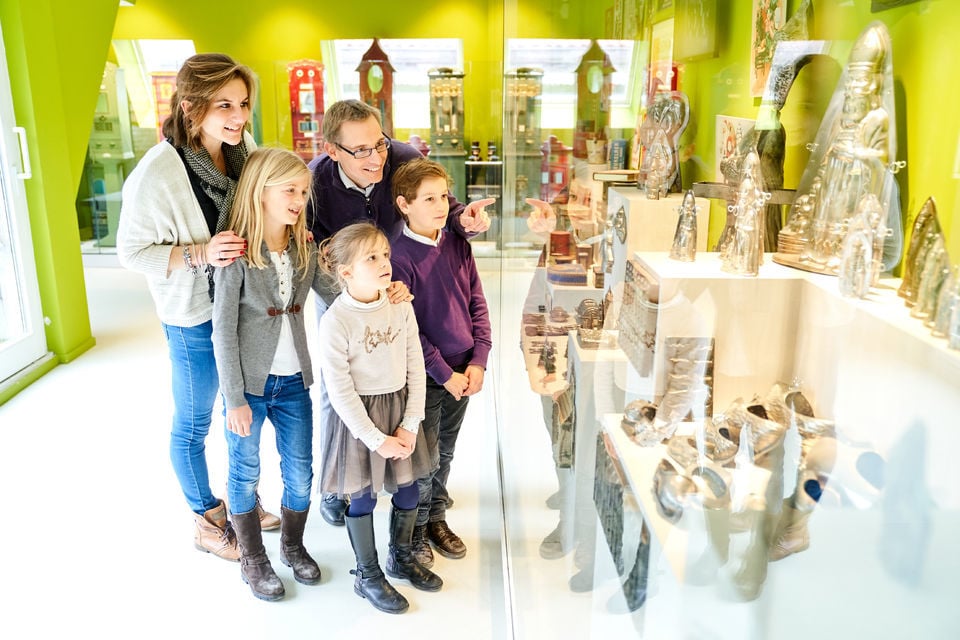 The Choco-Story Brussels Museum is a small modern museum featuring everything related to Belgium's most precious commodity. Learn the history of chocolate and discover how cocoa first arrived in Europe. There is even an interactive audio guide (available in several languages) suitable for both children and adults.
See the process used to make Belgian chocolate, from the cultivation of the cocoa bean to a tasty treat. Watch a live demonstration from a master chocolatier and enjoy a chocolate tasting at the end. This museum is fun for the whole family and perfect for all chocolate lovers!
Renting a bike and cruising around Brussels is a great way to see the city. With the aid of a bike, you'll cover far more ground than you would by walking. Take your Brussels sightseeing to a whole new level and admire the views from a different perspective, easily passing from one iconic site to the next.
There are plenty of large open parks around the city with paths for cycling. Enjoy the fresh open air as you enjoy this family-friendly activity!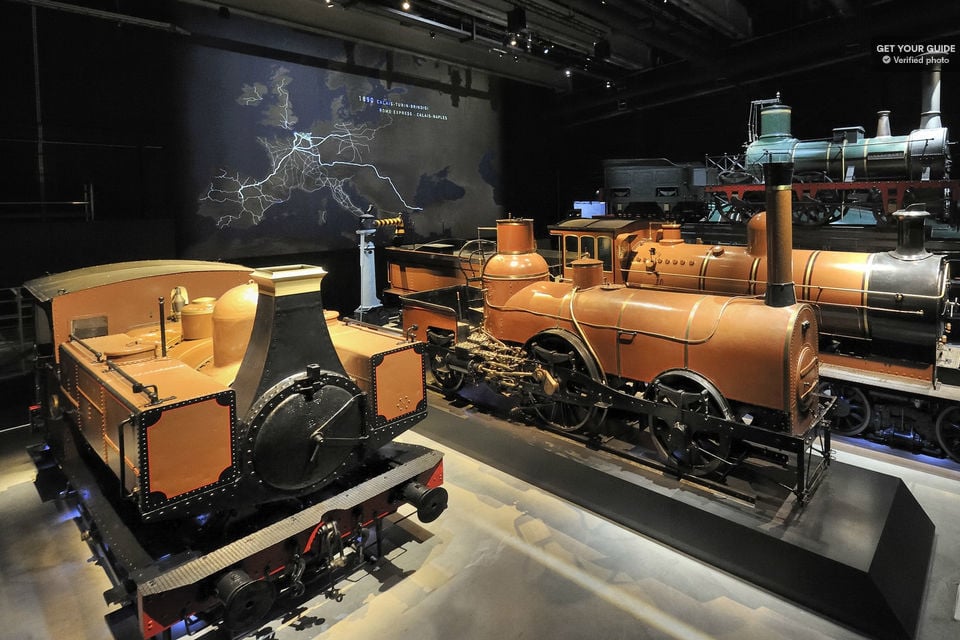 The Train World Museum is a recent addition to the Brussels museum scene, having only opened in September of 2015. Discover how trains have evolved over the years and learn about the railway pioneers days. See steam engines and authentic railway cottages.
Explore the museum independently or with the aid of an audio guide. There's also a free downloadable Train World app. Visiting the museum is a great experience for both children and adults. There are plenty of interactive exhibits, including a train simulator kids can play with!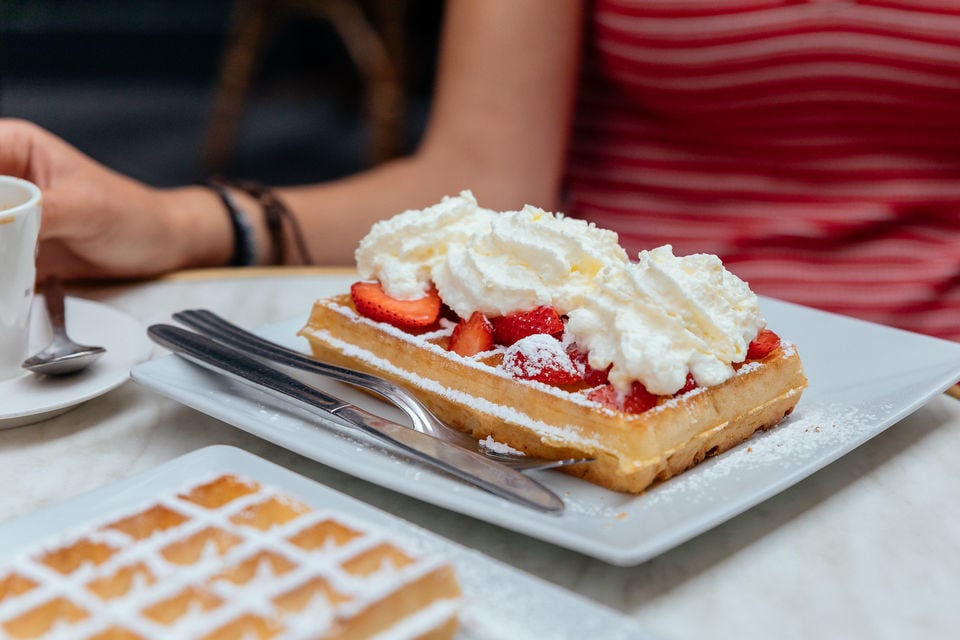 Brussels has a lot more to offer on the food scene than just chocolate. The city has a mouth-watering culinary culture that all tourists should indulge in when visiting.
Sample the best of Brussels local street food. Enjoy a pistolet sandwich filled with ham and cheese, fries with mayo, a delicious bloempanch sausage, and of course, Belgium waffles! Food is an integral part of any vacation. Treat your taste buds and sample the best of Brussels' local flavors!
26. Admire a Gothic Building From the Middle Ages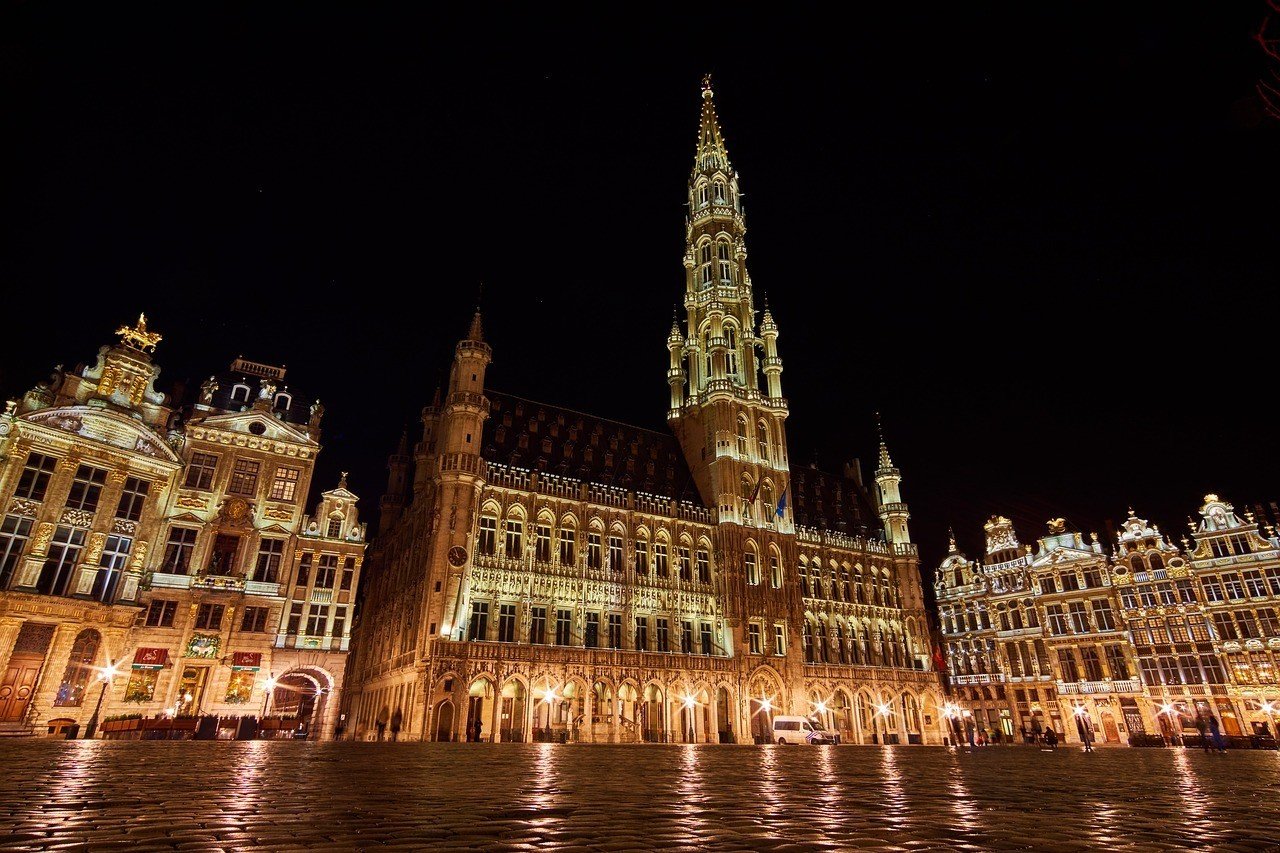 Brussels Town Hall is a historic building in the middle of the city. The oldest part of the building is the east wing, which was built in 1420. The architecture is incredibly detailed; it's easily one of the most beautiful buildings in the country.
The only way to enter the building is by booking a guided tour. Tours are offered every Wednesday and Sunday. Tickets can be purchased only on the day of the guided tour, for USD $8.00. Tours last for 55 minutes.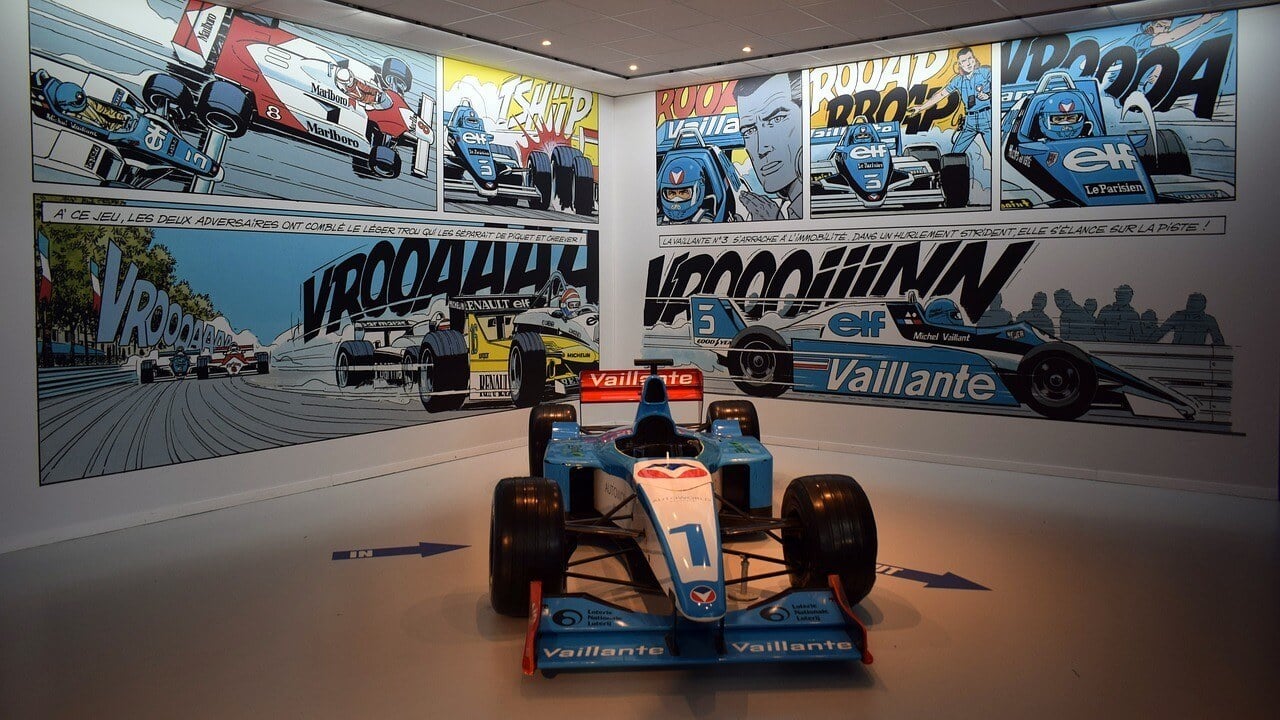 The Autoworld Museum is a museum completely dedicated to cars! Discover a collection of over 250 European and American automobiles as well as themed temporary exhibitions. See vintage cars from the late 19th century up until the 1990s.
Not only will you be able to see and learn about automobiles, but you'll also be able to explore the history of important technological advancements. Pick up an audio guide for even more information. All ages will enjoy this impressive museum.
28. Take a day trip from Brussels
If you're spending more than a few days in Brussels, you have time to take some day trips! Brussels has a lot of interesting places to visit just a short ride away.
You could deep dive into the armed forces and military history with a day trip out to Flanders fields. Check out the history of the middle ages and the impressive architecture in Bruges. And art lovers will love a day trip to Cologne to see the impressive collection there.
29. Visit the Belgian Comic Strip Centre
Who wasn't a fan of the Smurfs and Tintin? Visit the home of some of the world's most beloved characters at One of the more unique places to visit in Brussels!
The Comic Art Museum is held in a grand Art Nouveau building in the city center, designed by the renowned architect Victor Horta. As far as Art Museums go, there are few like this in the world.
The displays at the Comics Art Museum rotate constantly, so every time you go, you'll see something different. There are 200 original comic strip drawings included in the exhibition, and you'll also learn more about the rising popularity of comic books. So, make sure you check out the sketches, sets, and manuscripts that explore this history as well.
Where to Stay in Brussels
Looking for a specific place to stay? These are our highest recommendations for places to stay in Brussels.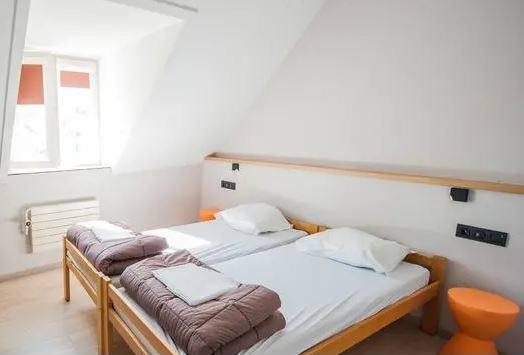 Just a short walk to the cultural and historical sites, nightlife, and an array of restaurants, Jacques Brel Youth Hostel is ideally located to really make the most of your time in Brussels. The dorms are comfy and breakfast is free!
The onsite bar and games room are perfect for meeting other people, and there's a kitchen where you can cook your favourite dishes. Other handy features include free Wi-Fi, laundry facilities, luggage storage, bike parking, and a book exchange.
This stylish apartment in the city center can sleep up to thirteen guests. If you want to stay in one of the best Airbnbs in Brussels, look no further! Bright and airy, the modern apartment has a well-equipped kitchen and family features, such as a travel crib and a high chair. Just a stone's throw away from the royal museum, the grand place, and other top attractions in Brussels. The apartment has a TV and free Wi-Fi to enjoy in your well-needed downtime.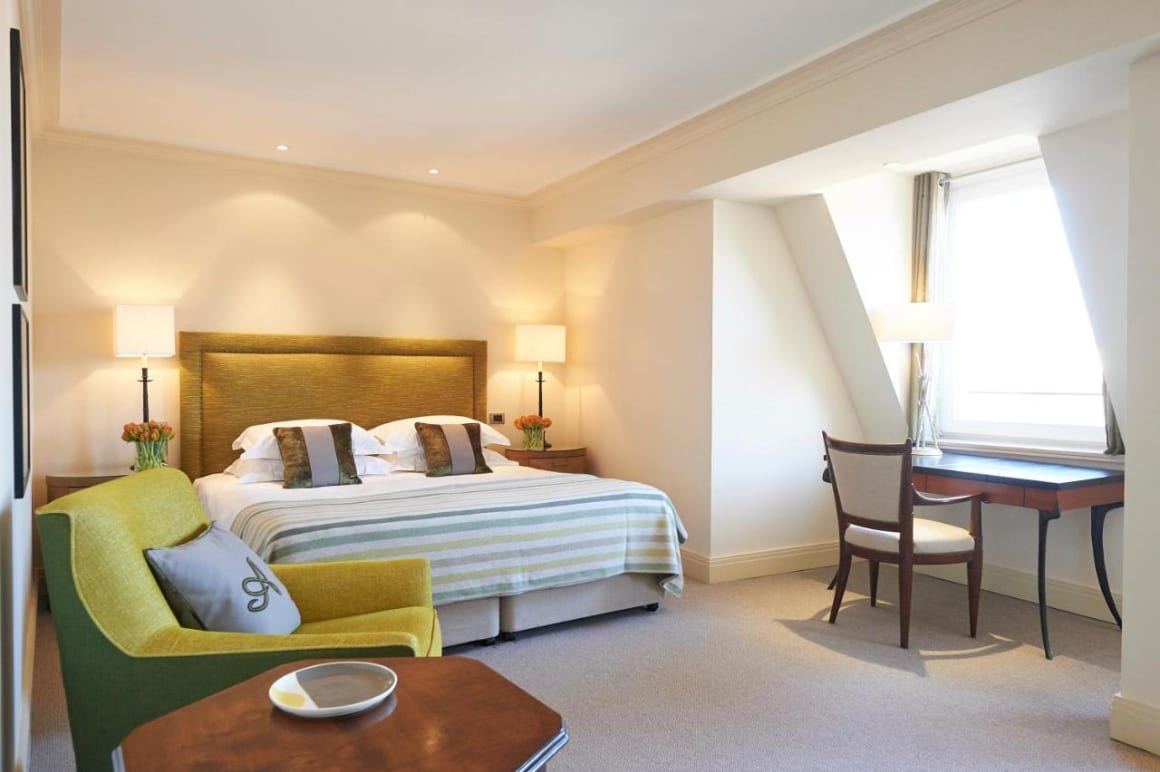 Treat yourself to a stay at the five-star Rocco Forte Hotel Amigo and you're sure to be pleased. Each elegant room has a private bathroom with luxurious touches, a sitting area with a flat-screen TV and minibar, and a desk.
Onsite facilities include a high-class restaurant, gym, and business centre. It sits right on the corner of the Grand Place.
Some Additional Tips for Visiting Brussels
Here are some extra things to know before visiting Brussels!
Invest in travel insurance! You never know what may happen on the road.
Book a hotel or hostel in Brussels with breakfast and/or a kitchen: Even if breakfast is just instant coffee, cereal, and bread, it'll fill you up for a few hours. Likewise, if you have a kitchen you can save a lot by cooking a few meals yourself.
Do some research beforehand to find out whether Brussels is safe to visit right now or not.
Eat ethnic food: For when you do go out to eat, the numerous kebab shops in Brussels are your wallet's friend. It's possible to get a kebab with fries and a drink for around $5, which is a lot less than the $30 or so you'd spend eating out.
Bring a good water bottle with you and avoid buying single-use plastic.
Find cheap flights. Every once in a while, a killer deal pops up.
Get a Brussels Pass: Even if you're only going to be in the city for a few days, it's worth it to pick up a Brussels City Pass. You'll save money on attractions and get discounted public transport too!
Watch out for free days at attractions. Many museums and attractions have specific days of the week or month with free entry. Get savvy and plan your trip around these to find some of the best free things to do in Brussels.
Don't forget your travel insurance for Brussels
Wherever you go in the world, things don't always go to plan. So don't forget to sort out trusty travel insurance before you head off to Brussels!
ALWAYS sort out your backpacker insurance before your trip. There's plenty to choose from in that department, but a good place to start is Safety Wing.
They offer month-to-month payments, no lock-in contracts, and require absolutely no itineraries: that's the exact kind of insurance long-term travellers and digital nomads need.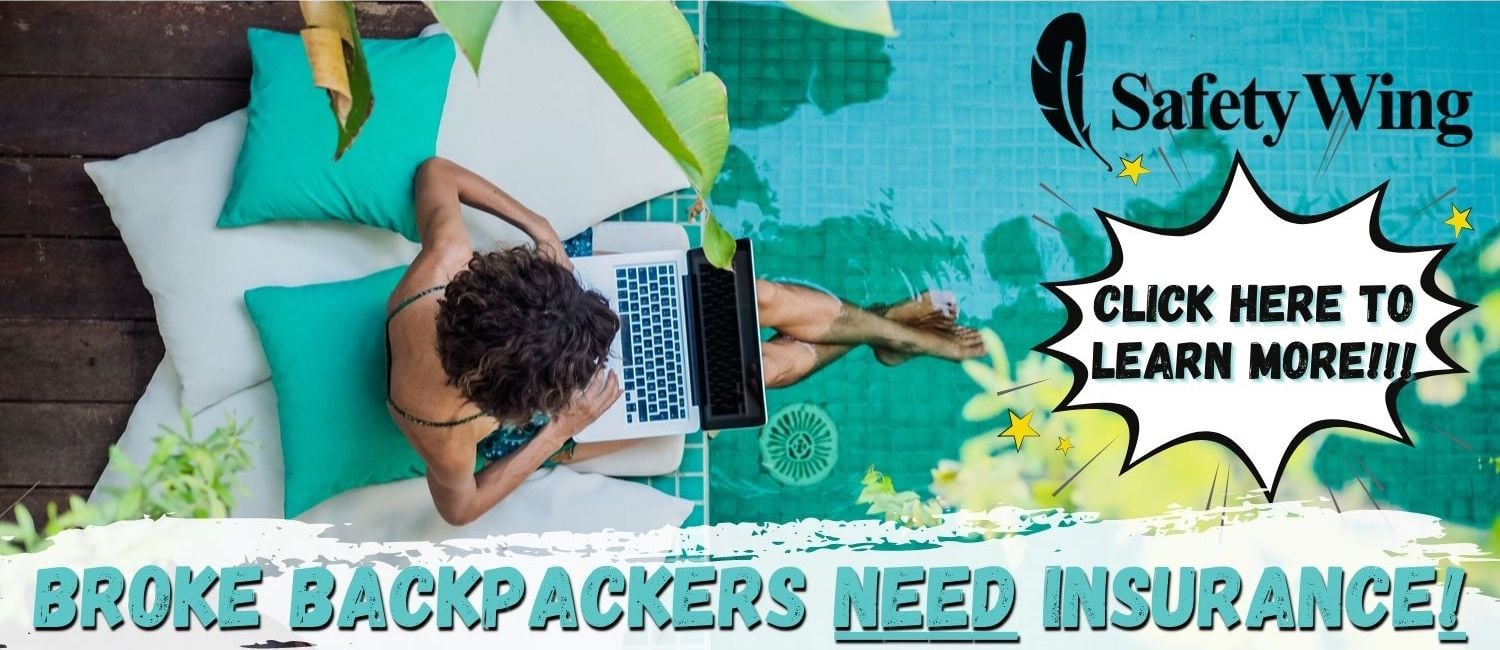 SafetyWing is cheap, easy, and admin-free: just sign up lickety-split so you can get back to it!
Click the button below to learn more about SafetyWing's setup or read our insider review for the full tasty scoop.
FAQs on Things to Do in Brussels
Here are some quick answers to common questions about what to do and see in Brussels.
Conclusion
We hope you enjoyed our guide of the top things to do in Belgium, Brussels. The city is teeming with popular and unique attractions that will make your trip one to remember. From modern museums to stunning architecture and a Grand Palace with a whole Mini-Europe in a city, there are so many unique things to do in Brussels.
Life is all about indulging. Isn't it? It wouldn't be complete without some Belgian beer and decadent chocolate.
Shop at extravagant shopping arcades in an old england building or local flea markets. Stroll open parks and quiet streets. Brussels attractions will help you experience the true beauty of life.
So go and explore. Make the most of your time in Brussels!
---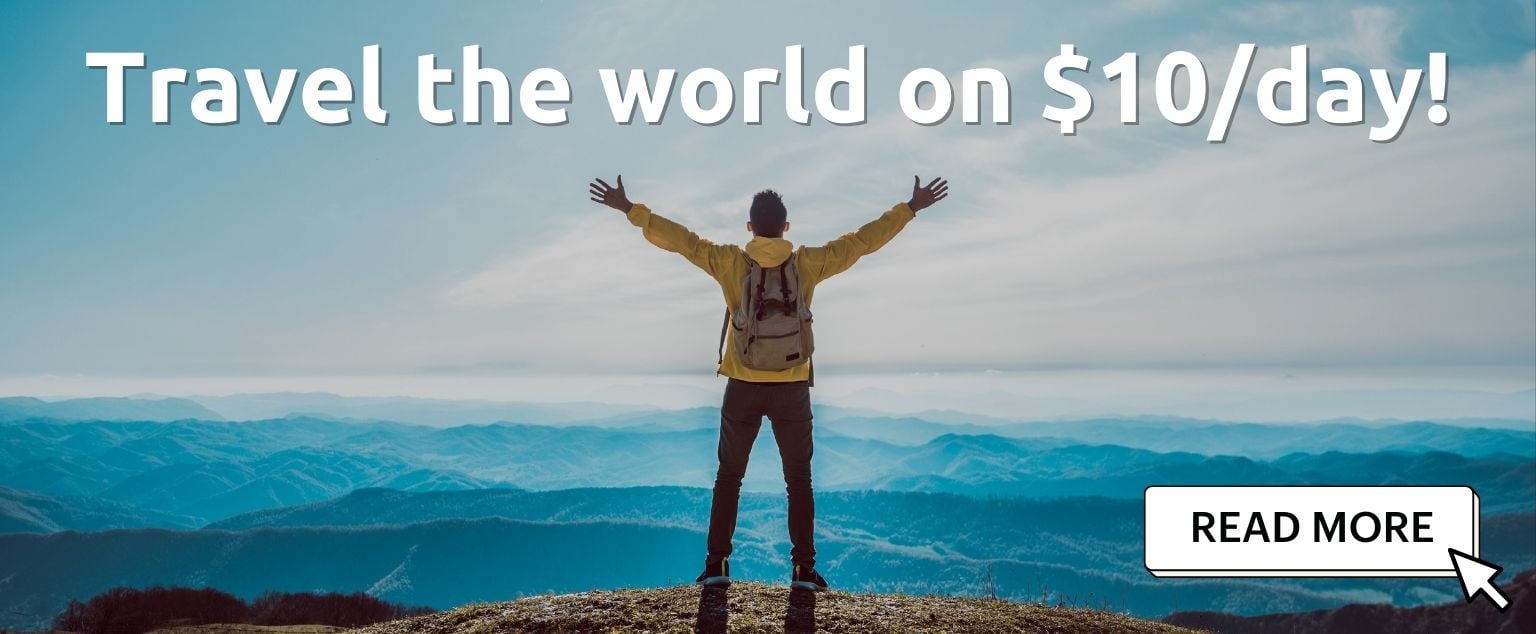 And for transparency's sake, please know that some of the links in our content are affiliate links. That means that if you book your accommodation, buy your gear, or sort your insurance through our link, we earn a small commission (at no extra cost to you). That said, we only link to the gear we trust and never recommend services we don't believe are up to scratch. Again, thank you!