The world has truly become our oyster over the last decade. With the rise of the internet and now the overpowering effects of social media, we now have access to unique experiences that we never thought were possible.
One of the most popular experiences that many people are now pursuing is attending festivals all over the world. Festivals are a great way to experience different cultures and beliefs and also end up being tons of fun. But how do you choose which one to attend? There are literally HUNDREDS of incredible festivals in the world that take place every year, so picking the best ones is no easy task.
Plus, with the rising popularity of the festivals, increasingly steep prices are a major concern for many. Don't worry, this is where we come in! We want to make sure you get the most bang for your buck so we've put together this list of the top 10 best festivals in the world that will be worth every penny you spend.
Festivals in the World
The world is HUGE, and I mean 195 countries huge! That means that no matter where you live, there's a festival nearby for you.
Maybe you want a cultural or religious experience, or perhaps you're just dying for the outfits and vibes of a music festival. Either way, here are the best festivals in the world that you should definitely consider adding to your travel bucket list.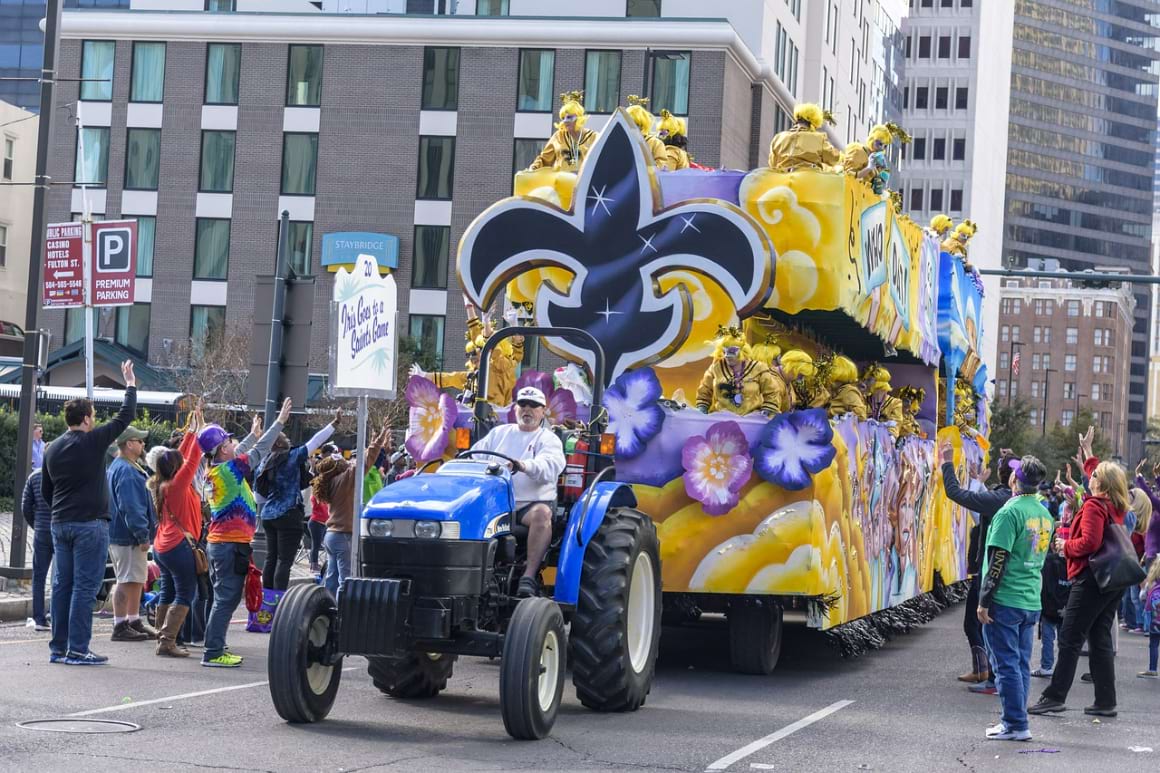 When: February or March / The Tuesday before Ash Wednesday
Where: New Orleans, USA
Traveling to New Orleans in Louisiana will allow you to experience Mardi Gras, a world-famous festival that takes place on the Tuesday before Ash Wednesday. It originated as a tradition to mark the start of Lent but has since evolved into a larger celebration featuring parades, costumes, live music, and other festivities that showcase the best of New Orleans. It's one of the most popular festivals in the world and you gotta go at least once!
Lent is a 40-day period before Easter when many Christians commit to reflection and sacrifice. Mardi Gras celebrates life, having fun, and enjoying food and drink with friends, family, and strangers. It's also known as Fat Tuesday and is celebrated with parades of colorful floats, costumes, music, dancing, and plenty of beads. The most popular parade is given by the Krewe du Vieux which marches through the French Quarter with unique floats and brass bands.
While there are plenty of things to do in Louisiana throughout the year, during the Mardi Gras celebrations in New Orleans, the people go all out, wearing jester masks and tossing beads or small objects while enjoying live music. Be prepared to see some boobies—it's the only way to get beads, haha! The festivities carry on late into the night with multiple bars and clubs located in the French Quarter, some of which remain open for 24 hours, providing an opportunity for revelers to dance and party until the break of dawn.
Every year thousands of people pack the streets to experience Mardi Gras first-hand. Tickets aren't available for purchase since the event is free for everyone, but if you want to stay in luxurious hotels or find tickets for exclusive events in the city, make sure to book early.
Where to Stay:
During Mardi Gras, the French Quarter is the best location to experience the festivities, and this charming New Orleans-style hotel situated in the heart of the excitement is an excellent choice. You will also have access to free Wi-Fi, an excellent on-site bar and restaurant, as well as be about 300 meters from St. Louis Cathedral and St. Louis Cemetery.
Backpacking India is truly a feast for the senses, and Holi, a Hindu festival that celebrates the arrival of spring, with colors and joyous celebrations, is one of the biggest and most vibrant festivals in India and most definitely the world. During this two-day event, people gather together to celebrate Holi by throwing colored powder at each other symbolizing good luck for the upcoming season.
I love seeing photos and videos of Holi! It looks like an absolute blast and the biggest party. You can join in on activities such as singing and dancing, creating rangolis (intricate designs made on the ground using colored powders), drinking thandai (a traditional cold drink made with milk, almonds, and spices), or just sitting back and watching the festivities unfold.
Holi is one of those amazing festivals in India that has something for everyone—no matter your age or background. And what makes the festival so special is everyone coming together to celebrate. Everyone wears white and covers themselves in bright, vibrant colors to signify unity and peace among all cultures.
During Holi, which takes place during the spring season, people burn handmade effigies of demons on bonfires to represent the victory of good over evil. The next day, everyone joyfully takes to the streets to playfully throw colored water or powder at each other while enjoying parades and folk songs.
If you're planning on going to this cultural and religious festival I highly recommend that you wear clothes that you wouldn't mind throwing away afterwards. The colored dyes that are being thrown during the festival are nearly impossible to wash out. Go pick up a cheap white shirt and pants as the colors show up best against a white canvas and toss them out after the festival! Holi hain!
Where to Stay:
Although Holi is celebrated throughout the country, Udaipur is one of the best places to experience the festivities. This gorgeous, renovated Rajasthani-style villa in the heart of the old city will let you be close to all the action while not skimping on the most modern and luxurious amenities.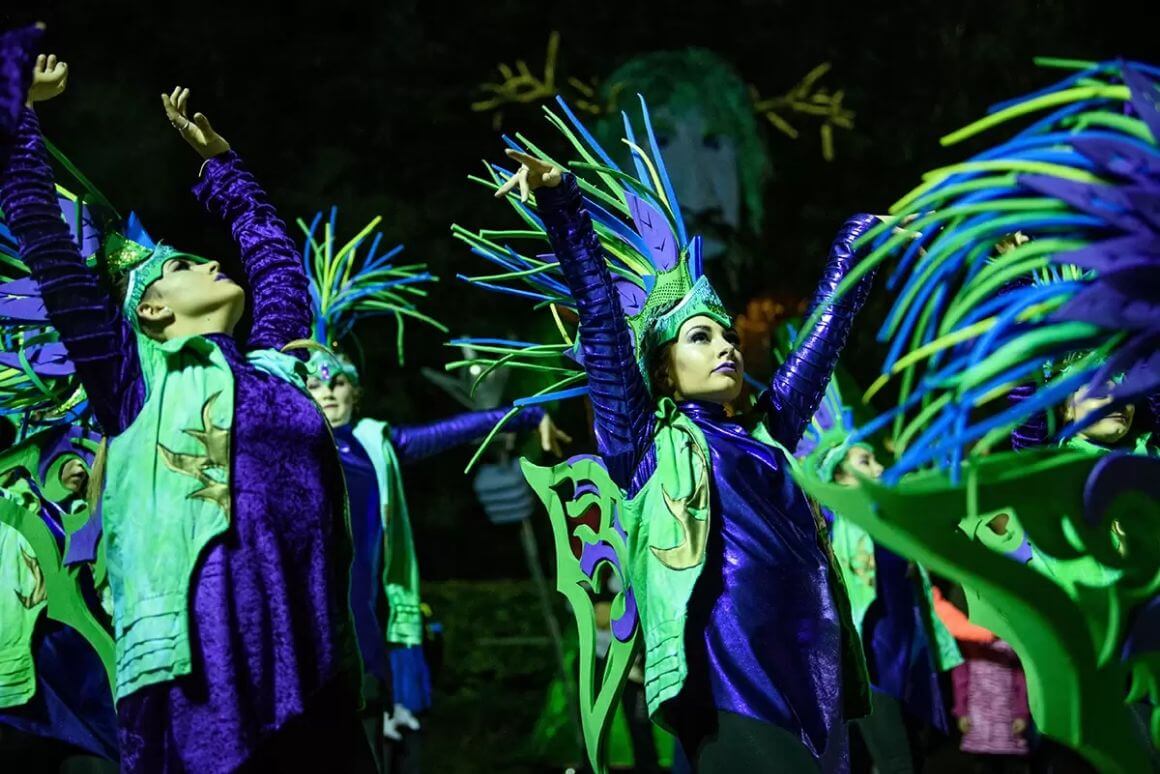 When: March
Where: Dublin, Ireland
St. Patrick's Day is a festival that people all over the world have celebrated. But to celebrate it in the capital of Ireland, where it all began, is a dream come true for many. Each year, more than 750,000 people travel to Ireland to participate in the festival and check it off their bucket lists. The land of rainbows, leprechauns, and pots of gold is no doubt the best place to be during St. Patrick's Day.
The celebration begins on the 17th of March with a grand parade that takes place in the Dublin city center. Filled with colorful floats and live music, the parade counts among Europe's most famed parades. After the parade, everyone gathers in pubs throughout the day to enjoy traditional Irish music and dance, as well as delicious Irish delicacies such as soda bread and Irish stew.
At night, the party continues and just doesn't stop! Music events are held in some of Dublin's most iconic venues and bars. If you're looking for something laid-back, take a stroll along Grafton Street and listen to some street performers or join the crowd at St. Stephen's Green.
The parade is free to attend, and there are plenty of St. Patrick's Day activities to do around the city. You can explore ancient ruins, attend a special St Patrick's Day concert at Dublin Castle, or take part in a pub crawl. Whatever you choose to do, be sure to wear something green and paint the town red for one of the most fun festivals in the world and definitely one of the most iconic festivals in Ireland!
Where to Stay:
This modern hotel, located right in the city center, is the perfect base for exploring all that Dublin has to offer. Apart from the hotel being kitted out with all modern conveniences, you will also be close to St. Michan's Church, Jameson Distillery, and the City Hall.

Unlock Our GREATEST Travel Secrets!
Sign up for our newsletter and get the best travel tips delivered right to your inbox.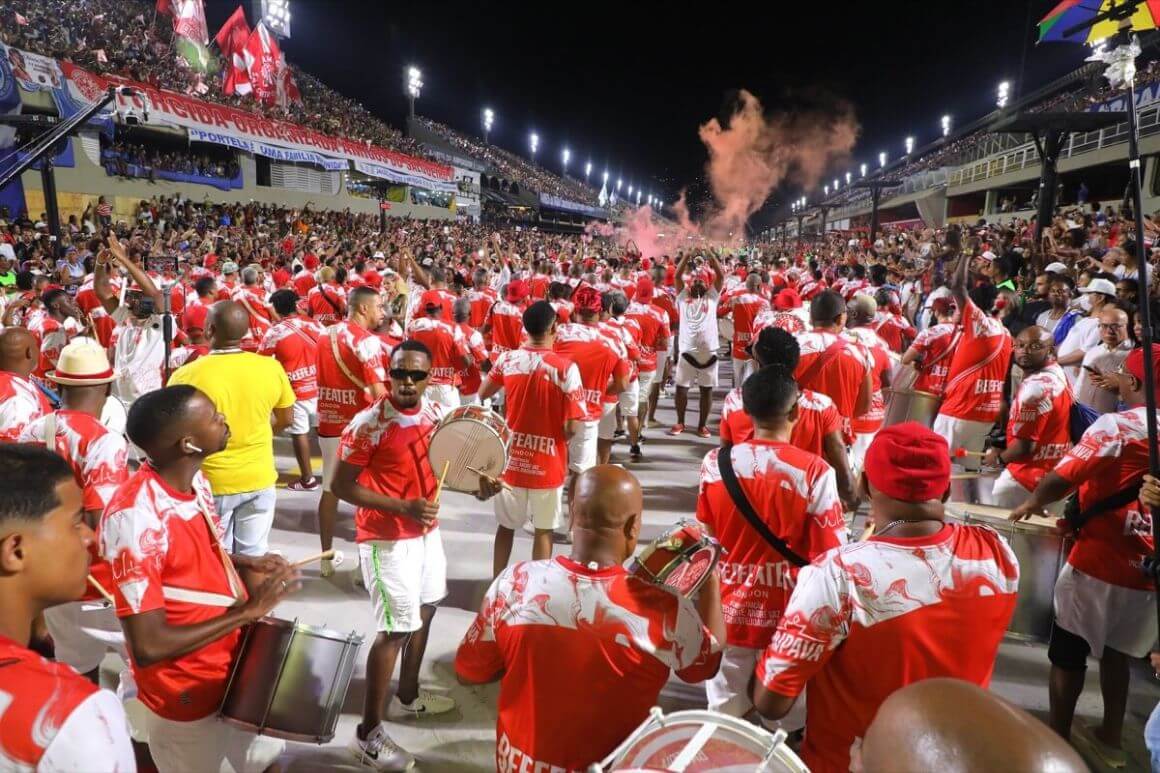 When: April
Where: Rio De Janiero, Brazil
One of the first things one thinks of when traveling to Brazil is the Carnival! We've all heard of Carnival, there's Carnival in cities all around the world, but there's nothing like the one in Rio de Janeiro. The festival is a wild mix of costumes, music, and dance that takes over the city for an entire week.
Every year millions of people from all over the world attend Carnival, which is considered one of the biggest parties on the planet. The festivities kick off at 11 am on the Friday before Lent and last for 6 days and nights. During this time, you can enjoy elaborate parades, street performers dancing in intricate costumes, delicious food trucks, open bars, live music, and plenty more.
Carnival is the largest and grandest of all the festivals in Brazil, attracting more than 1 million international visitors annually. The ticket prices vary depending on the section of the parade and the days you choose to attend and range from $25 USD to $225 USD.
While it can be expensive to attend Carnival when you add up flights, tickets, lodging, and (not to forget) the copious amounts of alcohol, it's definitely worth going if you want a unique and unforgettable experience. Every day, over 2 million people fill the streets, so it can be tough to find a place to stay in Rio. Therefore, do make sure to book accommodation as soon as you know you're going.
Where to Stay:
If you're worried about the cost of Carnival, consider staying in one of the many great hostels in Rio. This popular hostel, just 300 meters from Ipanema Beach, is a good option for those who want to have fun and enjoy Carnival while still keeping expenses down. The daily free caipirinhas are the cherry on top!
When: April
Where: Riverside County, California
Calling all aspiring IG influencers!!! Just kidding, Coachella is more than just a music festival, it's an experience that should be on everyone's bucket list. With its eclectic mix of musical talent and art installations, you're sure to get your mind blown at Coachella.
Each year, thousands of people journey to California (Riverside County, to be specific) to attend Coachella. With a crazy line-up of names like Bad Bunny, Ariana Grande, the Red Hot Chili Peppers, and Beyonce, just to name a few, you won't want to miss out on this absolute gem of a festival!
Coachella is held over two weekends, so if you can't make it for the first weekend, you still have a chance of attending the second one! The festival takes place in Coachella Valley, which is the literal desert. Prepare for hot days and cold nights. Even with the crazy weather, everyone is decked out in crazy festival looks, and the creative art installations change each year, adding fresh energy to the festival.
Once the tickets go on sale you'll want to buy them ASAP, they are pricey and sell out fast. The general admission pass costs $499 to start, while the VIP pass can cost up to $1249. Woof!! As I said, get ready to spend some mooolaaah cause Coachella ain't cheap!
Where to Stay:
For the most intimate festival experience, I highly recommend you stay in one of Coachella's many campgrounds nearby. I guarantee you will make a ton of new friends, have a lot of fun, and save a lot of money on hotel costs!
Have you sorted your accommodation yet?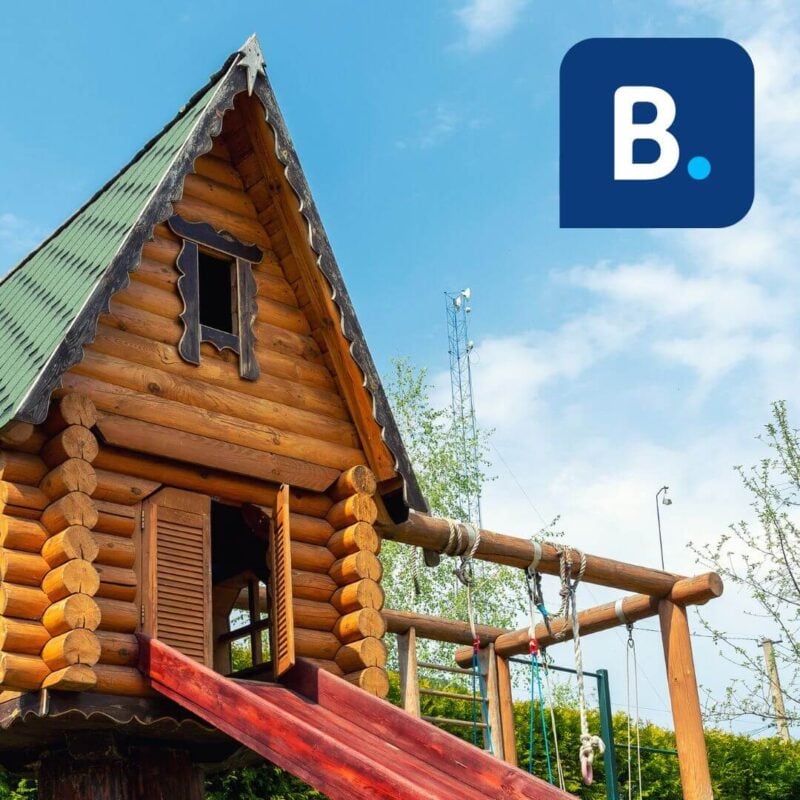 Get 15% OFF when you book through our link — and support the site you love so dearly 😉
Booking.com is quickly becoming our go-to for accommodation. From cheap hostels to stylish homestays and nice hotels, they've got it all!
View on Booking.com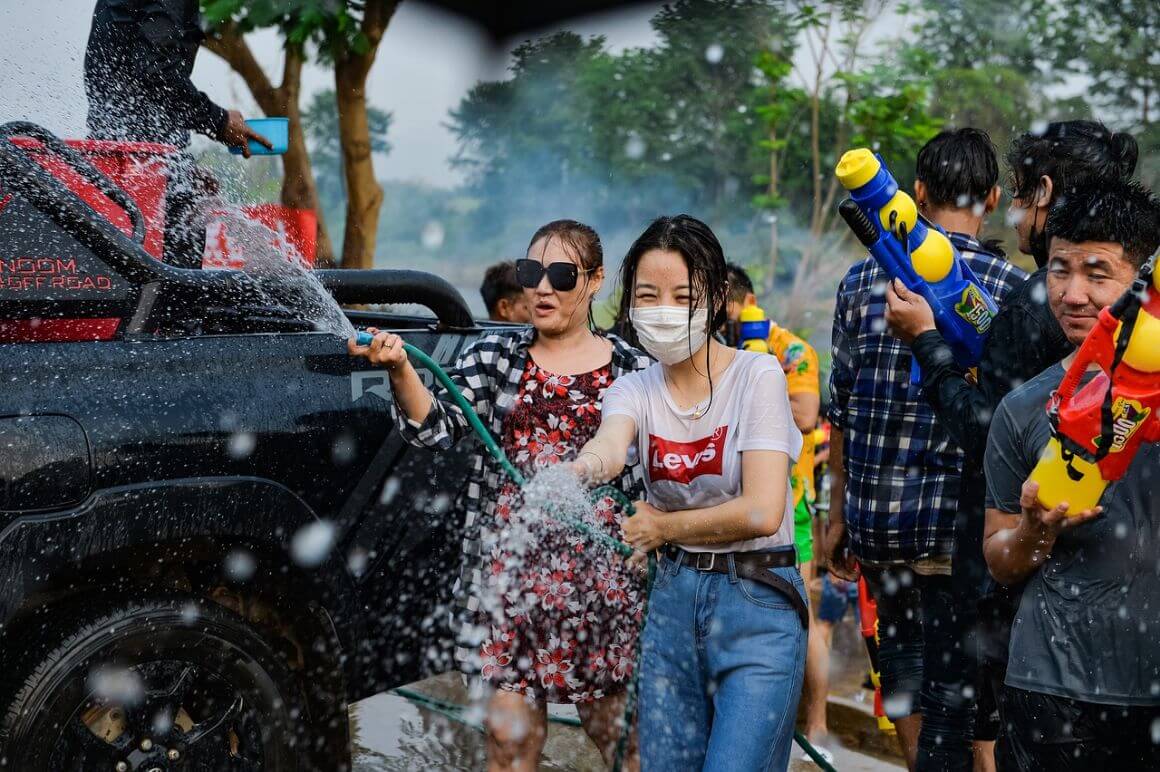 When: April
Where: Bangkok, Thailand
Songkran, also called the water festival, is a highly anticipated festival celebrated all over Thailand by adults and children alike, and it's quickly become one of the most popular festivals in Asia. If you plan to celebrate in Bangkok, the main areas of celebration are Silom and Khao San Road.
Backpacking Thailand will give you the opportunity to immerse yourself in the country's beautiful traditions and festivals. Songkran marks the start of the New Year according to the Thai lunar calendar and is held over 3 days, from April 13th to 15th. The festival centers around water, which alludes to cleansing and purification but it's also a great excuse to just have fun and soak up some sun! People take part in various activities like throwing buckets of water at each other, spraying water guns, and playing music.
Songkran, being celebrated in April, is the hottest time of the year in Thailand. This 3-day national holiday is when Thai people travel to rural areas to visit their families and prepare for the New Year.
Songkran celebrations are a great way to meet locals and experience Thai culture. It's also an amazing opportunity for tourists to get out of their comfort zone and explore different aspects of the country such as food, traditional dances, markets, and more, making it one of the most amazing festivals in Thailand!
Where to Stay:
This cozy apartment in Sukhumvit has 1 large bedroom. It is conveniently situated near the MRT station and offers a fast and easy connection to places all over Bangkok. You will also have access to a TV, washing machine, Wi-Fi, and an outdoor patio.
When: August
Where: Buñol, Spain
Who doesn't love tomatoes? I actually know quite a few people who don't like them (lol) BUT they all love La Tomatina! This unique festival takes place in the small town of Buñol, located near Valencia in Spain, and it's one of the most popular festivals in the world.
You will need to travel to Spain on the last Wednesday of August to experience La Tomatina, which consists of people literally throwing tomatoes at each other! I know what you're thinking, it sounds really weird, but I promise you it's tons of fun. The event lasts for an hour and during that time people proceed to cover each other in bright-red tomato pulp.
La Tomatina originated in 1945 as a prank between two individuals who were having a dispute in the town square. Eventually, the tradition grew and became an official event in 1957. It wasn't until 2002 that the festival was regulated by the local government, which established a list of safety regulations for participants and limited the number of tomatoes to be used.
Imagine 22,000 people gathering in the streets of Buñol and throwing over 120,000 pounds of tomatoes at each other. It's definitely an experience you won't forget at one of the best festivals in Spain!
Where to Stay:
This palace-like 2-bedroom holiday home is located in the center of Buñol and has plenty of places to relax after your epic food fight. It's perfect for a family or a group of friends! You can relax in the garden or terrace, or whip up a meal together in the fully equipped kitchen (complete with a fridge and coffee machine too).
When: August and September
Where: Black Rock City, Nevada
Burning Man is for the creatives, the outside-of-the-box thinkers, and the misfits, and I absolutely love it! This is one of the most unique festivals in the world and stands out from all others when it comes to what crazy art can achieve. It was first created by Larry Harvey and Jerry James in 1986 on a San Francisco beach and has evolved into something much bigger than your typical music festival.
Every year in Blackrock City, Nevada, droves of camps come together to experience the desert like never before. Burning Man offers a unique blend of music, art, clothing-optional living, and self-expression that cannot be found anywhere else. So if naked people aren't your thing … maybe this isn't your festival. Ha!
Burning Man is the perfect place to be yourself and have fun. With 70,000 attendees every year, you can expect an amazing atmosphere full of creativity and energy. What sets this festival apart is that there are no VIP options, so everyone can enjoy the same fantastic art and music, making it one of the hottest and most exciting festivals in the US (and now the world).
Unfortunately, getting a ticket to this festival is SO HARD. A lot of times you need to know someone to get in, which is great for those who know someone—but for the rest of us, get ready for a bumpy road trying to get a ticket!
The festival lasts for 9 days and most attendees camp with their friends. However, ticket prices begin at $575 and go up quickly so beware and book early!
Where to Stay:
Camping is the only way to get the full Burning Man experience. Come be a part of a group and bring your tents to this one-of-a-kind American festival for an exciting, life-changing experience.
Is This the Best Daypack EVER???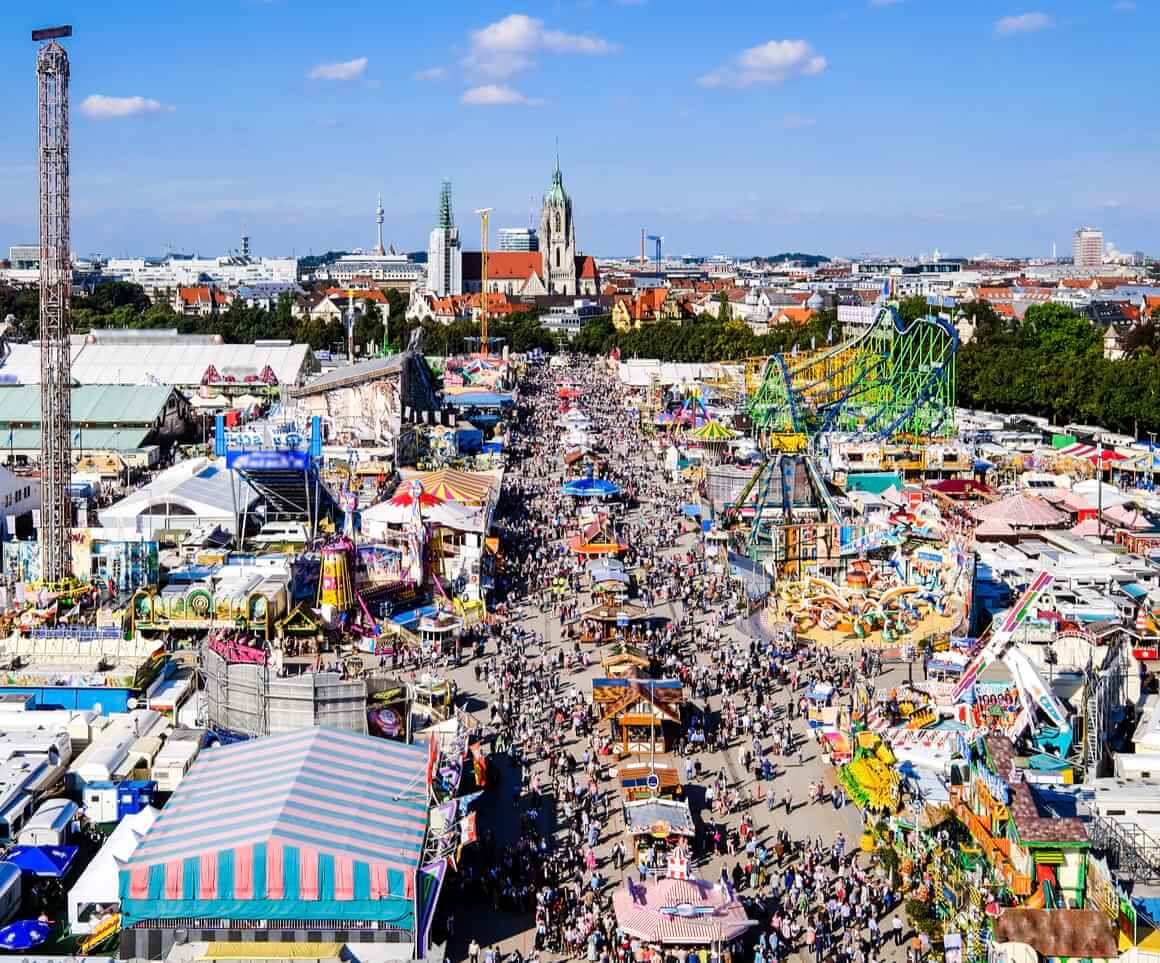 When: September to October
Where: Munich, Germany
Attention: beer lovers! Oktoberfest is one of the most beloved beer festivals in the world. You need to travel to Germany for it (though it takes place all around the world too)—Munich, to be specific. Initially, this festival began as a celebration of a royal wedding. Today, it is the largest folk festival in the world, and attendees consume about 8 million liters of beer internationally. Now that's a lot of brews!
Oktoberfest is held over 2 weeks in September and October, and during this time Munich is filled to the brim with celebration. Everyone is decked out in their best traditional German outfits known as dirndl and lederhosen and wolfing down an absurd amount of beer.
In central Munich, there's a large lot where you can enjoy the festivities. You can pick among 14 Biergartens to chill in, each one covered by a large tent with long tables and benches. Soak up all the beer with pretzels and bratwurst to prepare, and don't forget to throw in a glass of water every now and then to hydrate yourself! The celebration also includes festival rides, games, and markets, making it one of the most cherished festivals in Germany.
If you're looking for a more traditional German experience, the Old Oktoberfest tent is the place to be. Here, you can try local wines, take a break from the noisy crowds, and relax in a more laid-back atmosphere. Prost!
Where to Stay:
There are plenty of beautiful accommodation options in Munich. For those who can afford to stay in the heart of Munich, this stunning hotel will offer you a soothing and luxurious stay while also being conveniently situated near Munich Central Station, giving you easy access to the whole city. The hotel spa is highly sought after too!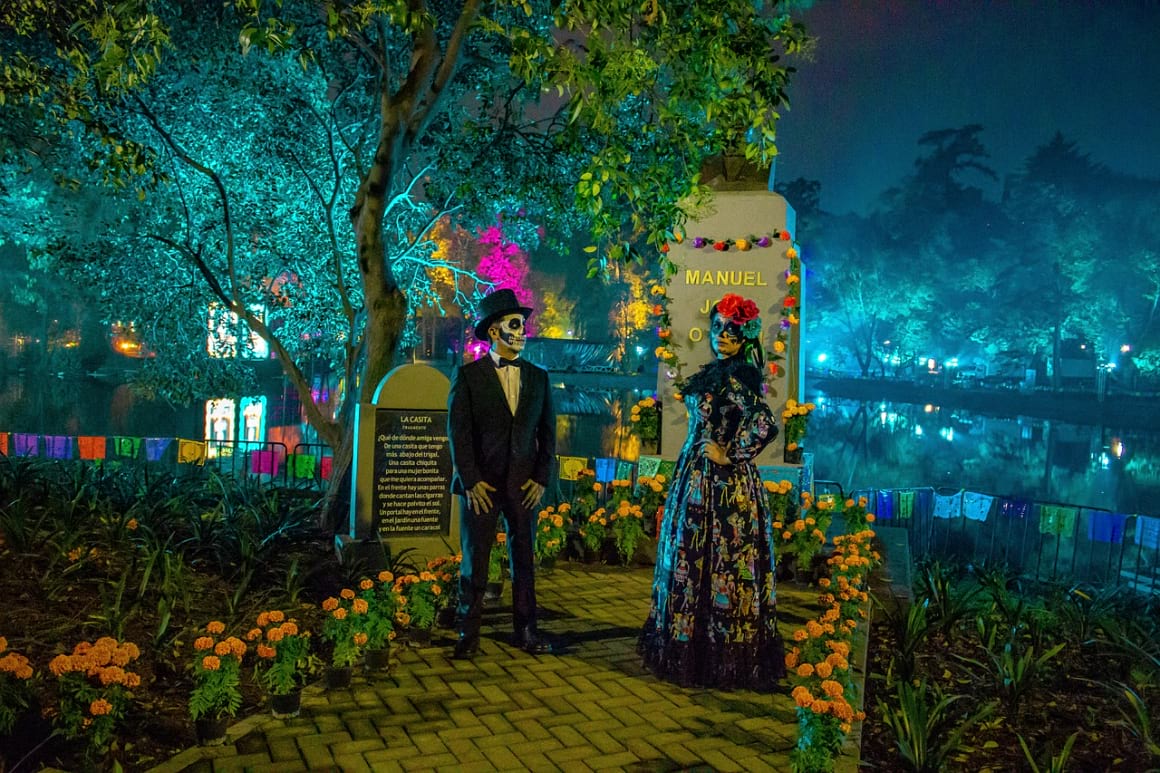 When: 1–2 November
Where: Oaxaca, Mexico
Dia de Muertos—or The Day of the Dead—is the most popular festival in Mexico, and one of the coolest and edgiest festivals in the world, marking an opportunity for people to pay tribute to their deceased relatives and friends. If you've seen the Pixar movie Coco, then you know what I'm talking about! The festivities involve various activities like parades, lively decorations, dance, and authentic cuisine, portraying the authentic spirit of Mexico.
In Mexico, it is a popular tradition to build altars called ofrendas to honor and remember the dead. Families also visit their relatives' gravesites to pay tribute and celebrate the good times they had together. The streets are decorated with colorful decorations, and there is music and dancing late into the night. Regardless of your religious beliefs, Dia de Muertos is one of those festivals in Mexico that you shouldn't miss!
Celebrations take place all over the country, but Oaxaca, a southwestern town, is known for some of the most famous and vibrant celebrations. You'll see huge skeleton figures and vibrant face-painting along with plenty of food that is offered to the dead during this time. The city of Oaxaca is also home to Mexican cuisine such as mole amarillo, tamales, and tlayudas—all of which you can sample during the festival! Ugh, my mouth is watering just thinking about it.
Whether you want to participate in the festivities by painting your face like a skull or prefer to watch from the sidelines, you can soak in all the energy and excitement of this most uniquely beautiful and heartwarming Mexican festival of Dia de Los Muertos.
Where to Stay:
This fantastic apartment suite will provide you with an authentic Mexican experience during the Dia De Los Muertos festival. Located in the center of Oaxaca City, the property is close to Oaxaca Cathedral, Santo Domingo Temple, the Central Bus Station, and the Botanical Gardens. You can relax on the rooftop terrace with views, take a dip in the beautiful pool, or rustle up a meal in the kitted-out communal kitchen.
Final Thoughts
Looks like you've got some globetrotting to do if you want to experience some of the world's best festivals. Whether you travel to Munich for Oktoberfest or Dublin for St. Patrick's Day, be sure to bring your camera and make a lot of memories.
I can guarantee you can't go wrong with any of these festivals. Each one brings something unique to the table, making it a must-see experience for everyone! And I already know you're thinking, well, how in the world am I supposed to choose the ABSOLUTE best festival in the world??
Well, I'll tell you, as someone who wants a little bit of everything—partying, culture, and adventure—I would pick Mardi Gras in New Orleans. The vibrant colors, music, and energy are unmatched, and you will end up having the time of your life.
Have fun out there, I know I will!
ALWAYS sort out your backpacker insurance before your trip. There's plenty to choose from in that department, but a good place to start is Safety Wing.
They offer month-to-month payments, no lock-in contracts, and require absolutely no itineraries: that's the exact kind of insurance long-term travellers and digital nomads need.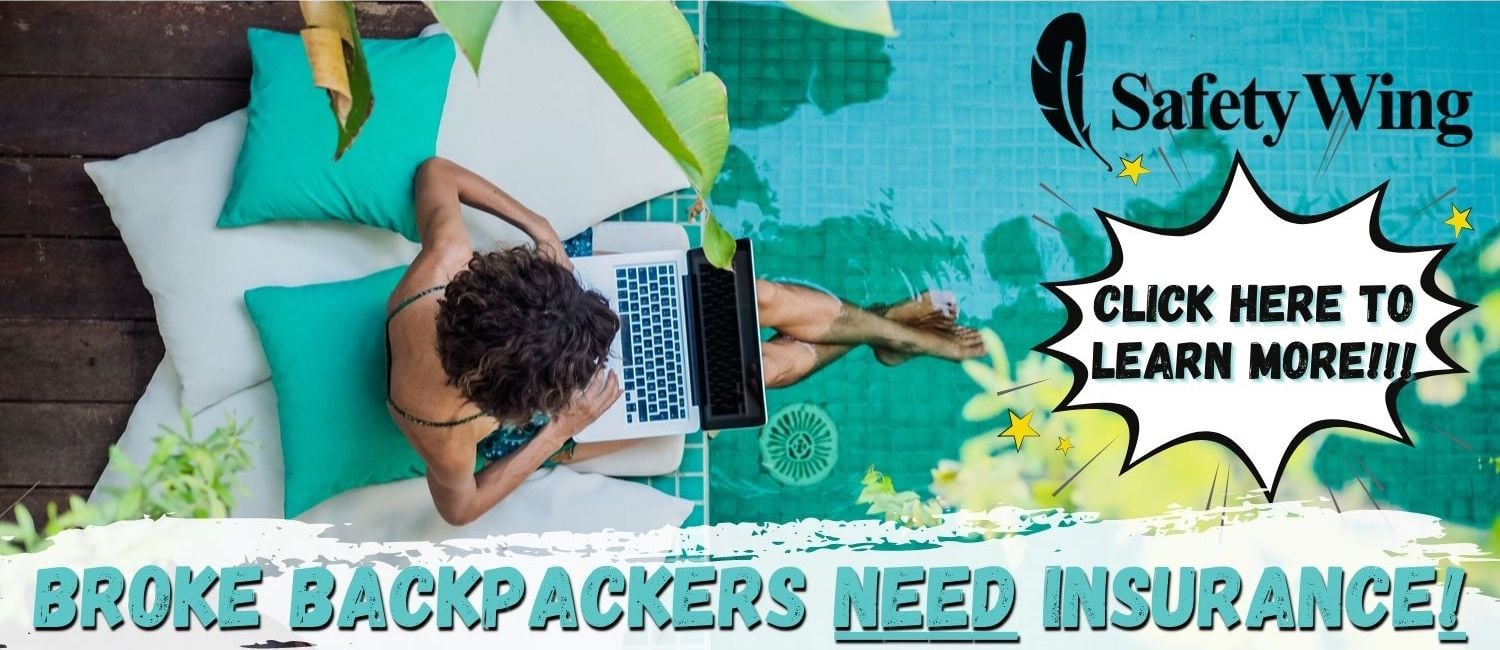 SafetyWing is cheap, easy, and admin-free: just sign up lickety-split so you can get back to it!
Click the button below to learn more about SafetyWing's setup or read our insider review for the full tasty scoop.
---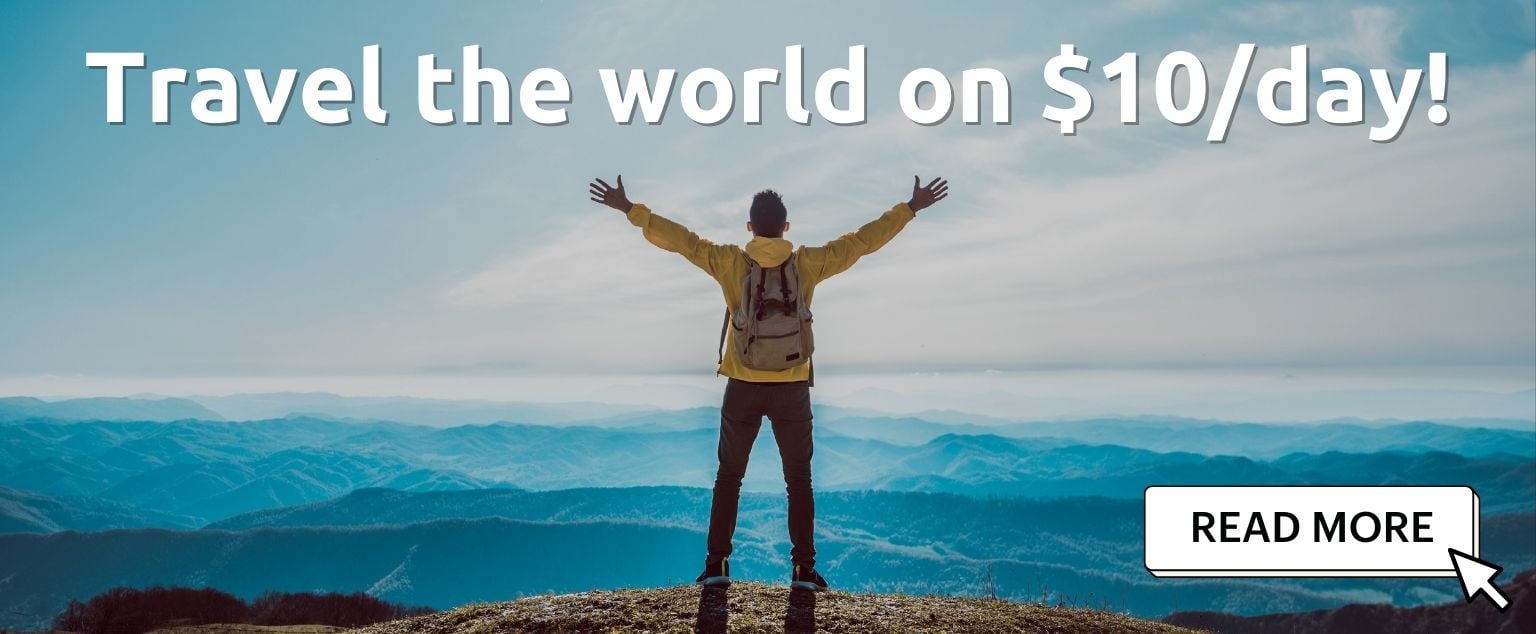 And for transparency's sake, please know that some of the links in our content are affiliate links. That means that if you book your accommodation, buy your gear, or sort your insurance through our link, we earn a small commission (at no extra cost to you). That said, we only link to the gear we trust and never recommend services we don't believe are up to scratch. Again, thank you!