Did you know it's possible to travel on as little as $10 a day in some parts of the world? Well, if you get creative with your travel destinations, it most certainly is.
Most people know that India and Eastern Europe are cheap places to travel in but most of the world's best budget backpacking destinations are a little off the beaten track, and you won't find most of these countries on other 'budget travel destinations' lists… This is some real adventure gold right here, folks.
I've been traveling the world broke for nearly nine years now, I normally travel on a budget of around $10 – $15 a day, but this becomes a lot more fun when you pick a cheap place to travel as suddenly you can afford beer!
When you are seeking out the best cheap countries to visit, keep in mind that the whole spectrum is on offer. Do you like trekking in the mountains? Is the beach your thing? Do you want a life-changing cultural experience? Do you just want to find the country with the cheapest beer?
Whatever it is you want to experience, there is a budget-friendly country for you.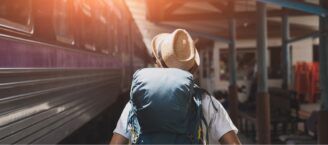 Unlock the secrets of traveling on a budget!
Sign up for The Broke Backpacker newsletter to receive regular tips on how to travel for less plus a FREE copy of The Backpacker Bible!
The Ultimate List of Cheap Countries to Visit in 2021
For adventurous backpackers and those who want to explore the world without breaking the bank, this is the ultimate list of cheap places to travel in 2021…
1. Iran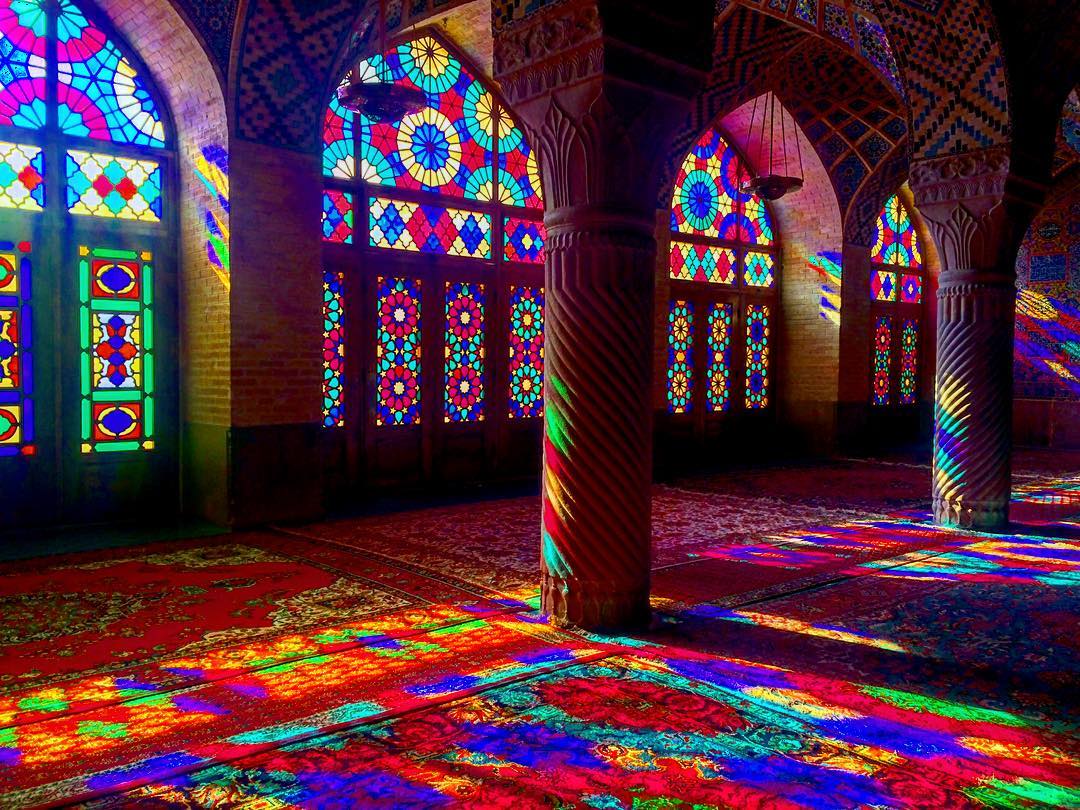 One of the most overlooked budget destinations out there is Iran. Backpacking Iran is a truly incredible experience, and Iran is probably the easiest country worldwide to hitch a ride; you will often be invited into homes so you rarely even have to pay for a place to sleep.
Iran is an often misunderstood country and frequently slated in the media, something which continues to anger me. I've spent nearly six months in Iran, visiting four times across 2016, 2017 and 2018. My wife is Iranian, I speak some Farsi, and I feel strongly connected to this amazing country. Iran is one of the cheapest countries to visit in the world and is a broke backpacker haven…
With gorgeous Islamic architecture, legendary hospitality, beautiful women, and the stunning island of Hormuz, this is a country which will take your breath away at every turn.
Backpacking across Iran is a truly amazing experience and it's one of my favorite budget travel destinations in the world. If you're happy to hitch and to Couchsurf, you can travel here for under $10 a day.
I've camped out all over Iran, Couchsurfed with dozens of hosts, hitchhiked thousands of kilometers – the legendary Iranian hospitality means it's totally possible to travel on a tight budget and Iran is actually a very safe country and is a cheap place to travel in as well! Score. If you're into hitchhiking, this country is a mecca…
For more inspiration about budget backpacking in Iran, check out these articles:
2. Sri Lanka
Somehow, Sri Lanka has slipped off the radar for many budget backpackers. With the ever-increasing popularity of India and Southeast Asia to either side, I expected Sri Lanka to be a little more crowded. Or, maybe just a little better known from folks back home.
What I found there is a country full of landscapes just begging to be explored by foot or train and a smaller community of vibey backpackers spending their holiday hiking mountains or chilling on the pristine beaches.
Okay, so maybe the backpacking route is well-trodden here, but that makes it easy to get to different sections of the island – from where you can set out on your own to find a lesser-known beach or a wild section of jungle.
Some of the best hostels in Sri Lanka will set you back about $7, and you can expect even less for the cheaper sort. Also, the government has announced that it will reduce the cost of flights into and out of the country, making it all the more accessible for budget travelers!
I mentioned those train rides, right? If you can save enough on everything else, splurge on a train ride. Yes, they're worth it.
For more inspiration about budget backpacking in Sri Lanka, check out these articles:
3. Nicaragua
An easy introduction for backpackers… Nicaragua is a fine cheap place to travel in Central America and makes an excellent quick vacation spot for those on a budget. Nicaragua is a wonderland of volcanic peaks, crazy parties, jungle treks, and Mayan sites.
I spent nearly three months exploring Nicaragua and it's hands down my favorite budget travel destination in Central America. It's safe, easy to get around, and has something for everyone.
You can score a room for under $10 a night and expect to eat street food for under a dollar. Alcohol is cheap and the beaches are free! If you're a first-time budget backpacker, Nicaragua is a solid choice.
Compared with other countries in Central America, like Costa Rica (right next door), Panama, or Belize, Nicaragua is certainly one of the cheapest countries to travel to in all of Central America. A hostel bed in Costa Rica may well cost you double what it does in Nicaragua!
For more inspiration about budget backpacking in Nicaragua, check out these articles:
4. Cambodia
A popular stop on the backpacker trail, Cambodia is not as cheap a place to travel as it used to be, but you can still score beers for 25 cents and budget dorm rooms in hostels for just a couple of dollars.
Many backpackers in South East Asia save Cambodia for the last part of their trip as this is the place you can make your money stretch the furthest in this part of the world. Cambodia used to be the cheapest country to visit in the SEA but today, that is probably Laos.
At a fraction of the price of neighboring Thailand and with plenty of gorgeous beaches, steamy jungles, and the amazing Angkor Wat, Cambodia is another solid choice for a first-time budget traveler as it's safe, easy, and fun.
If you only have a couple of weeks holiday and you want to live it up, Cambodia is a good place to travel for a cheap vacation extravaganza.
For more inspiration about budget backpacking in Cambodia, check out these articles:
5. Pakistan
Pakistan might not be the first budget travel destination to spring to mind when planning out your 'round the world trip, but think again; backpacking across Pakistan is a simply awesome experience!
The mountains in Pakistan are hands down the best in the world and the hospitality you will experience here is truly very special. I Couchsurfed my way across Pakistan with no problems and have spent over three months in this amazing part of the world.
Whilst transportation costs can add up, it's possible to hitchhike and once you have made some local friends you will rarely have to pay for much; you can expect numerous offers of a place to crash. Food will rarely set you back more than a couple of dollars and you can camp for free in the Karakoram mountains.
Pakistan is a wonderland of stunning treks, friendly people, underground parties, and ancient traditions. Best of all, Pakistan is an excellent cheap place to travel if you want to explore one of the 'stans.
For more inspiration about budget backpacking in Pakistan, check out these articles:
6. Eastern Europe
As you head East through Europe, you enter a whole other world of backpacking protocol. In recent years, Eastern Europe has become the go-to destination for travelers wanting to escape the standard Europe backpacking route found in the Western part of the continent.
You'll notice as soon as you leave the Euro currency countries behind, things are suddenly much more affordable.
Backpacking Eastern Europe is one hell of a good time for any aspiring adventurer. Beer is often the same price (or less) as bottled water. You can score a dorm bed and breakfast for $10, and a long distance bus ride for less than that.
Most countries of Eastern Europe were part of the former Soviet Union, and the relics of those times are still visible across the region. There are many awesome backpacking delights to be had in this part of Europe.
If you are looking to get off the beaten path, spend less money, and experience a totally different part of the continent, backpacking Eastern Europe is where it's at.
The Czech Republic and Hungary (in Central Europe), Romania, Bulgaria, Slovakia, Albania, and Georgia are all prime backpacking destinations and good places to start with. I strongly encourage all travelers to experience the magic of Eastern Europe.
With epic Soviet ruins, friendly locals, frozen cities and colorful traditions, Eastern Europe is a great place to explore if you are on a tight budget. It's extremely easy to hitchhike across Eastern Europe and beer is almost always cheap.
Albania is probably the cheapest cheap place to travel in Europe, followed closely by Bulgaria and Romania. For kick-ass parties and beautiful people, head on up to Ukraine or Russia. Check out this post for a full list of the cheapest places to go backpacking in Europe.
For more inspiration about budget backpacking in Eastern Europe, check out these articles:
7. India
An oldie but a goodie, broke backpackers have been traveling to India for decades now. When I was nineteen, I spent a year backpacking around India and spent under $3000. It's possible to survive here comfortably on $10 a day and you can even do it for less.
India is one of the most popular budget travel destinations but that's largely because so many people know about it… For a taste of real adventure, and to avoid the hippie-wannabe hordes, cross the Wagah border and explore Pakistan instead.
India is definitely one of the cheapest countries to visit in South Asia, and is cheaper than neighboring Nepal and Pakistan, but the hassle here can get on one's nerves after a while. India is in fact one of the most budget friendly cheap places to visit in the world.
The trick to super cheap backpacking in India is to travel slow. The faster you travel, the more it will cost. In general, it's likely you will spend between $15 – $35 a day depending on how comfortable you want to be.
The average room cost: $2 – $5 Average meal cost: $1 – $3 (less if you eat street food). A twelve-hour train journey in 3AC sleeper class: $16.50. The entrance fee to a historical site cost: $3.50 for foreigners.
In total, I've spent nearly two years backpacking across India now and have probably seen only about half of what this amazing country has to offer.
Like many India veterans, I both love and hate the country. The fact remains: India is absolutely one of the cheapest countries to visit… and there is truly endless adventure/off the beaten track potential here.
For more inspiration about budget backpacking in India, check out these articles:
Backpacking India Travel Guide
Where to sleep cheap in Goa
8. Bolivia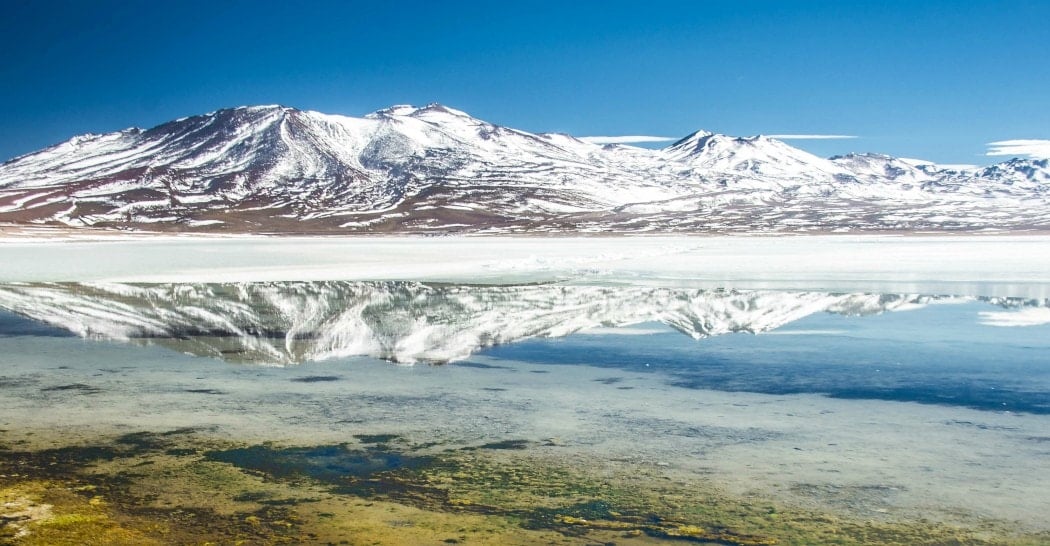 With the famous salt flats, stunning architecture, dirt cheap parties, and world-renowned trekking, Bolivia is an epic cheap budget travel destination.
Bolivia is a very ethnically diverse country. It's actually the most indigenous country in the Americas, with a majority of the population having Native American ancestry.
Unlike its neighbors, Peru, Chile, and Brazil, Bolivia remains an off the beaten path destination. Intrepid travelers who make it here are rewarded with an abundance of adventure activities and some of the most beautiful landscapes on the continent.
If you stick mostly to local markets and restaurants, it's easy to fill up your belly without emptying your wallet while backpacking Bolivia. You can easily get a good meal for $2-3 that will keep you going for a while.
It's fairly easy to keep yourself entertained on a budget backpacking Bolivia trip. Free walking tours (tip based), hiking, and exploring local parks and markets cost little to nothing.
Of course, your budget will go up significantly depending on how many big tours you add to your itinerary. You might have to fork over a few hundred dollars for a 3-day Salt Flats tour, but it's well worth it. For a cheap place to visit in South America, Bolivia is high on the list for sure.
Backpacking South America on a budget is definitely possible – you just have to know a couple of tips and tricks and prepare before you start your trip.
9. Turkey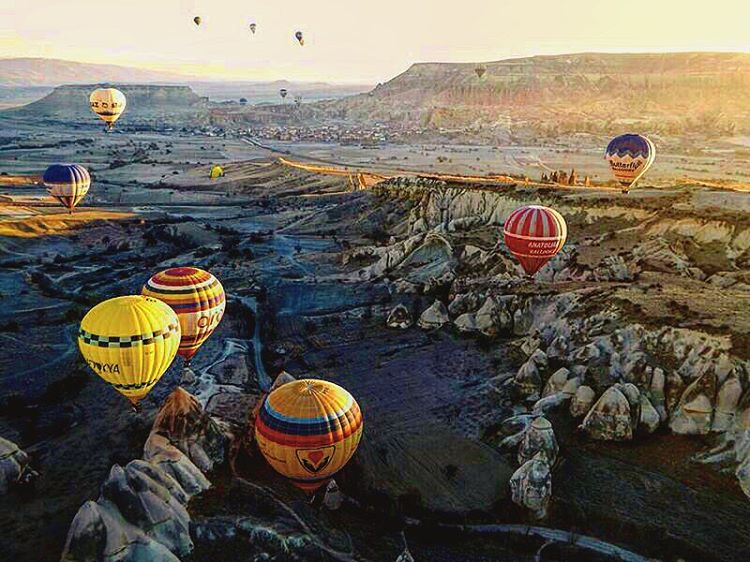 In 2016, I hitchhiked across Europe and then from Istanbul up to Georgia; hitchhiking in Turkey is very easy indeed which makes this a good budget travel destination.
It's worth traveling with a tent in Turkey and there are also lots of caves, especially around the Cappadocia region, where you can survive with just a sleeping bag. I returned to Cappadocia, one of my favorite places to visit for a digital detox and some time beneath the stars, in 2017.
Turkey is an often overlooked destination but if you are off in search of a cheap place to go on an adventure, Turkey offers fantastic bang for your buck and is an epic way to travel overland from Europe to Asia.
For more inspiration about budget backpacking in Turkey, check out these articles:
Grab your copy of the Backpacker Bible for Free!
Learn how to travel the world for less than $10 per day with the Backpacker Bible!
This book is the culmination of over 10 years of travel and living on a shoestring budget. It's full of valuable insider hacks that will help you unlock your full potential as a traveller.
It's also FREE at the moment! All you need to do is click the button below, provide the necessary information, and you'll be emailed the ebook.
I want it!
10. The Philippines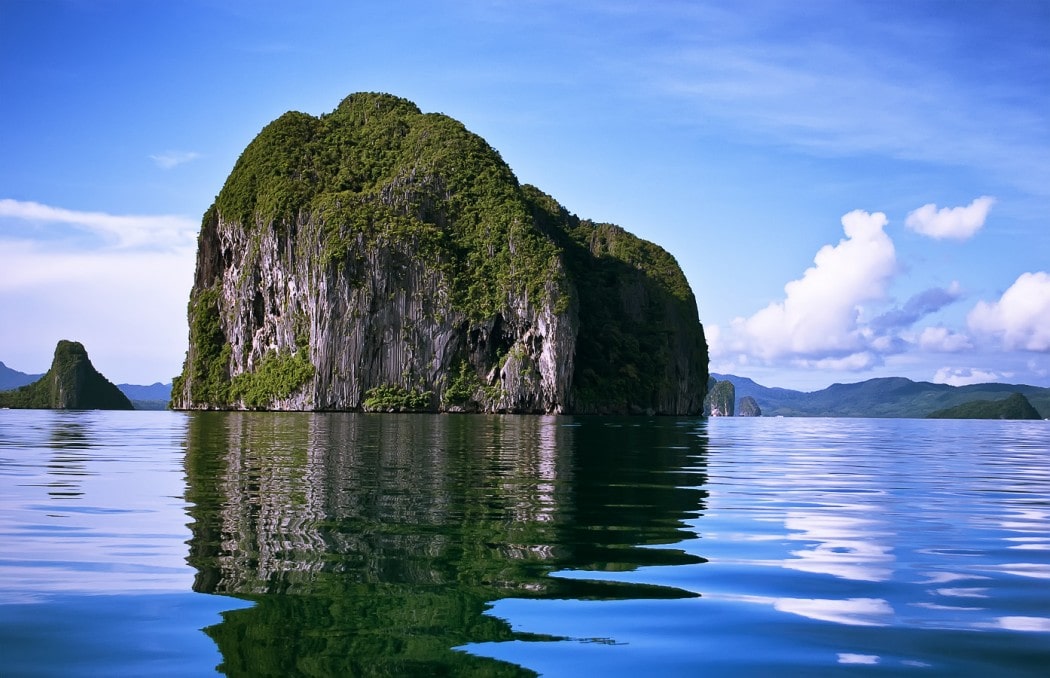 One of my favorite countries in South East Asia and one of the cheapest island countries to visit in Asia, The Philippines is a place of gorgeous beaches, swaying palm trees, pounding parties, friendly locals and living legends.
For an adventure with a difference, trek into the jungles in search of Whang Od; the last Kalinga tattoo master. Manila is a damn expensive city and should be avoided by travelers on a budget, get yourself straight out to Sagada or Palawan and travel slow to keep costs down.
For more inspiration about budget backpacking in the Philippines, check out these articles:
11. Nepal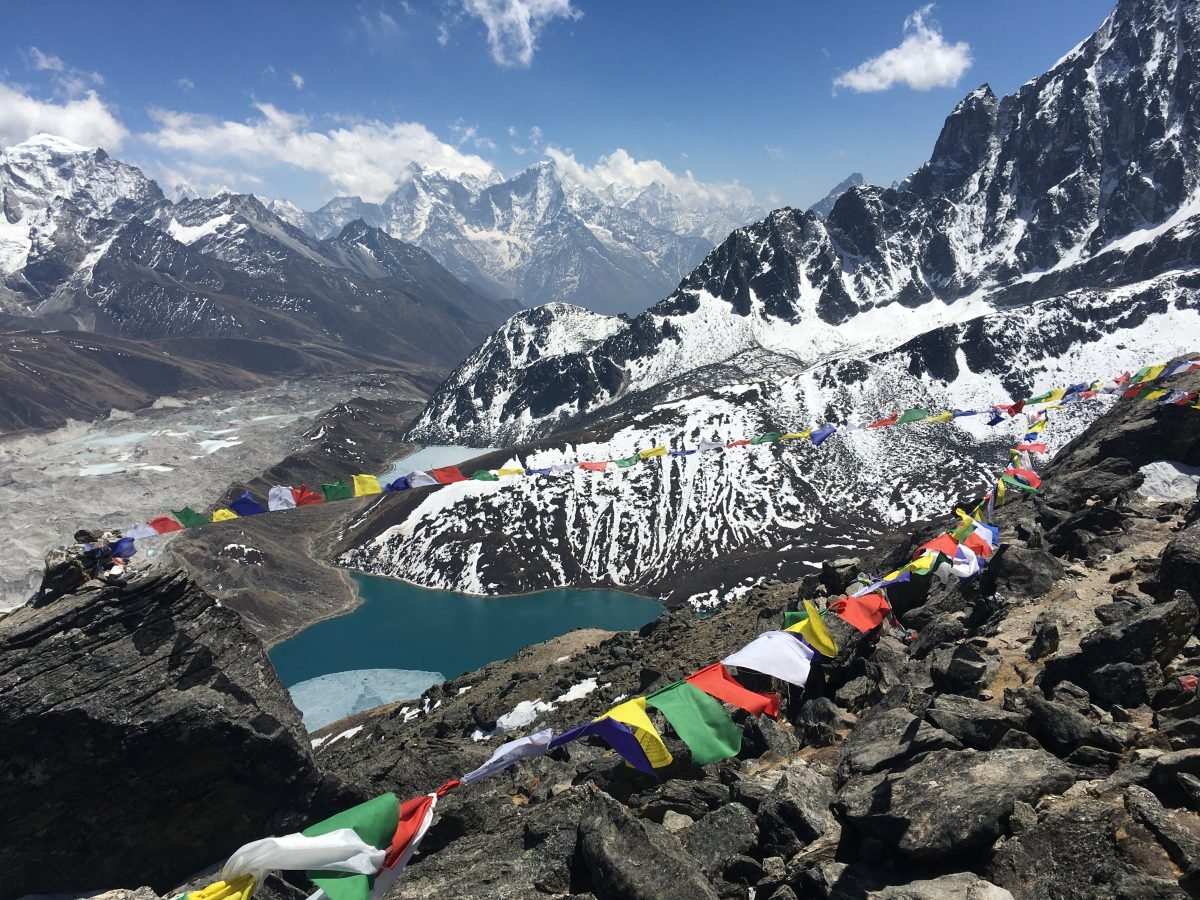 Few other places in the world have captivated my heart like the way Nepal has. Nepal is one of my favorite countries for a variety of reasons. Nepal is up there in terms of being one of the most budget-friendly places to visit, period.
Once you leave the touristy areas of the Thamel in Kathmandu, the price of just about everything drops significantly.
Transportation is dirt cheap, and sometimes you can find buses across the country for as little as $3-5.
When it comes to trekking, I can't think of a cheaper destination to tackle a multi-day trek. The Anna Purna trek, for example, costs on average about $20/day. That includes a private room in a tea house and three delicious meals a day (with maybe a beer too). Usually, when you stay in a tea house, you can negotiate to have your room for free if you agree to eat at the tea house!
Roadside lunch stalls will sell you spicy potatoes and chickpeas for about ¢70. Of all the cheap countries to visit in the world, it won't be long before Nepal is at the top of your list.
In Nepal, there are often two prices: the price for locals and the price for backpackers. I hated that! My biggest tip for budget travel in Nepal is to pay attention to what locals pay for things.
If a local pays 200 rupees for a bus (and you are damn sure about that), hand the guy collecting bus fare 200 rupees and nothing more. He may ask you for more money but in the end, he will relent because he knows that 200 is the price!!
For more inspiration about budget backpacking in Nepal, check out these articles:
12. Croatia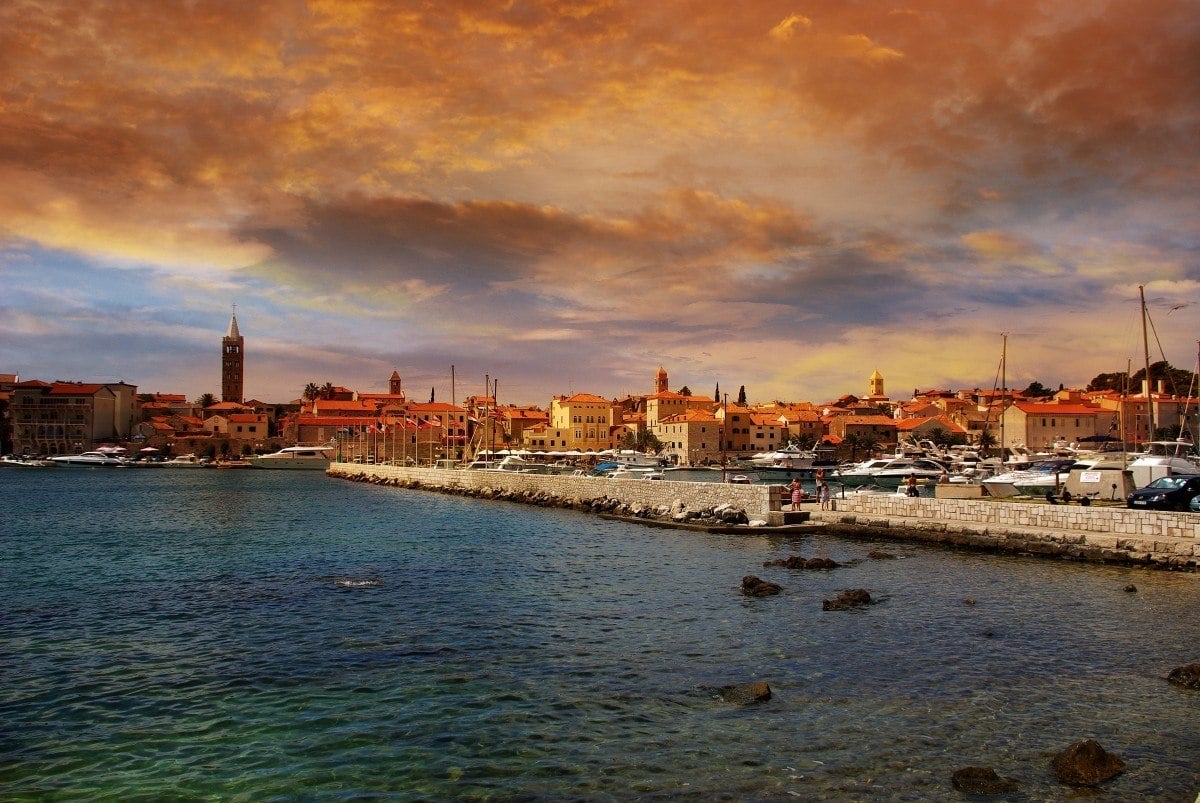 Croatia is fast becoming one of the most popular budget destinations for backpackers exploring Europe. Why? Because it is much more affordable than many other places in the vicinity. The country is packed with picturesque coastal towns, stunning national parks, a brilliant food culture, and some of the best preserved Roman-era ruins outside of Italy. Be sure to check out the Coliseum in Pula!
Then you have the islands. Croatia is blessed with over 2000 km of coast, as has over 1,200 islands!
There are certainly the "touristy" islands that attract the rich and famous. These can easily be avoided by visiting some of the lesser known hidden gem islands (of which there are plenty). As far as European islands go, you can certainly find some great deals on accommodation (think a large seafront apartment for around $50).
No Croatia backpacking trip would be complete without visiting a few of the national parks. Plitvice is the most famous, but most of the others are far less visited and offer up endless adventure potential.
I wouldn't say that Croatia is dirt cheap. Few places in Europe are. That said, you can certainly travel comfortably to most places in Croatia for around $35-50/day, especially in the off-season.
When backpacking Croatia in the summer you will find higher prices just about everywhere you go.
For the best deals, come to Croatia in the winter or late fall/early spring. By doing that, you can find a cheaper accommodation, car rentals, and food prices. Entrance fees to national parks can be half the price in the winter!
For more inspiration about budget backpacking in Croatia, check out these articles:
13. Portugal
Alas, another European country has made my list of cheap countries to visit!
Compared to other European nations, backpacking in Portugal is very inexpensive. The cost of living in Portugal can be half of what you'd expect in Germany or France. You could definitely get by in Portugal on far less than these more extravagant nations.
That's not to say Portugal is one the cheapest places on the planet. Southeast Asia and Central America will always have some of the cheapest countries, so expectations need to be set.
You can go backpacking around Portugal comfortably for around $30-40 per day. This will get you a good dorm bed, groceries, some beer, and a ticket or two to the local attractions.
Like Croatia, Portugal is very subject to seasonal rates. The price of a bed could double in the summer, especially in popular locations like the Algarve. Stick to the shoulder seasons (spring/autumn) and offseason (winter) for the best prices. Portugal has a long summer as well, so the shoulder seasons could be a perfect mix of good weather and affordability.
Seeking out the free attractions, not going to the bar every night, sharing the costs of a rental car, and exploring Portugal in the off-season will all help you reduce costs whilst backpacking here.
For more inspiration about budget backpacking in Portugal, check out these articles:
14. Malaysia
When I was first planning to visit Malaysia, I didn't really give it much thought. Upon arrival, the country completely blew me away. In addition to the stunning landscapes, delicious food, and friendly locals, I couldn't believe how cheap it was!! Malaysia is another top cheap place to travel in and it should be on your radar!
When compared to Thailand, I found Malaysia to be far cheaper for many things. Malaysia simply doesn't have the same volume of backpackers visiting it as Thailand and other parts of SEA do. I believe that this factor has greatly helped to keep Malaysia down to earth (and the prices low).
After only days of being in the country, I found myself scuba diving off of Tioman Island for around $20/dive. For people who know scuba diving prices, $20/dive is excellent value. You can dive for a week (or more), live the good life on an island, stay in a shack on the beach, for about $40/day!
Malaysia is also one of the cheapest countries to visit for a PADI open water diver certification. I found the average to between $50-100 less than in Thailand!
Getting around Malaysia was also surprisingly easy and affordable. The roads in Malaysia are in great condition, and the buses are comfortable. A 5-hour+ bus ride in an air-conditioned bus costs around $10 (maybe less in some cases).
You can easily backpack Malaysia for as little as $15 a day (if you're not diving or visiting the islands). Sometimes more if you want a fancy cocktail rather than a beer for a change. Stick to cheap guesthouses, good street food, and buses rather than flights and trains and you shouldn't spend more than forty dollars a day.
For more inspiration about budget backpacking in Malaysia, check out these articles:
15. Mexico
Mexico is a country that's hard to sum up in a few sentences. This massive North American nation covers nearly two million square kilometers and is home to just about every landscape imaginable. Here you'll find stunning beaches, rugged mountains, barren deserts, sprawling metropolises, and tropical rainforests.
Backpacking Mexico is an incredible experience with endless options. In just one trip, you can wander around ancient Mayan cities, stroll through colorful colonial towns, explore one of the biggest cities in the world, and wind it all down on a pristine beach.
Travelers flock to Mexico in droves every year, making it one of the most popular tourist destinations in the world. In 2016, it was the eighth most-visited country on Earth with over 35 million international visitors.
That said, unfortunately, many tourists never see Mexico outside of their resort walls. That's not you, though. You're here for an adventure, and an adventure is exactly what you'll get.
While most visitors stick to one of the country's coasts, there's so much more to Mexico than its beaches and all-inclusive resorts. Get out of that tourist bubble and dive into what makes this one of the most unique countries on the globe. Instead of resort towns, head to the state of Oaxaca or Huasteca Potosina!
Mexico can be an incredibly cheap place to travel. It can also be incredibly expensive. It largely depends on where you stay, what you eat, and how you get around. If you do everything the local way, your money will go very far here.
Those who prefer all-inclusive resorts and taxis will obviously spend a lot more. Lame. It's definitely possible to get by on $40-50 a day and live quite comfortably.
For more inspiration about budget backpacking in Mexico, check out these articles:
Hitting the road for the first time?
If you're a first-time backpacker about to embark on an around the world adventure, you're in for a rollercoaster of a ride… Check out the ditch your desk section of the site to learn how to quit your job and earn money whilst traveling around the world.
It may seem daunting, but there are so many different ways to become a nomad these days. If you really want to go traveling and to experience everything the world has to offer, all you have to do is make the commitment to travel – no matter how little money you have.
Be sure to check out my backpacking packing list to get some decent gear sorted for your new life of vagabonding… In particular; you are going to want a backpacking tent or a camping hammock, it'll save you a bunch on accommodation!
It's also well worth packing a camping stove so you can cook your own food and save money on meals.