Travelling is the ultimate way to level up your personal growth and appreciation of this pale blue dot. The longer your travel, the more rewards you reap.
I've been travelling the world broke for over ten years now. I normally travel on a budget of around $10 – $15 a day, no matter what part of the world I find myself in. So yes, budget travel is possible ANYWHERE!
But travelling cheap becomes a lot more fun when you pick a destination that allows you to spread your money further. Instead of slumming it every single night and dumpster diving for breakfast, you can afford the occasional hostel room and beer! Picking the right place to travel helps you in your quest to save money while travelling.
Most people know that India is a cheap place to travel, but most of the world's best cheap places to travel to are well off the beaten path. Seek and ye shall find!
I have compiled for you the 10 cheapest places in the world to travel to. Get inspired to get off the beaten path and have a whirlwind of an adventure!
Before You Travel to the Cheapest Places in the World…
A little forethought goes a long way! No destination is ever impossible to travel to on a budget – but some places are definitely cheaper than others.
If you know why you want to be travelling, it will make it far and away easier to choose a place to go to. If you've got a pocket full of spare change and a hitchhiking thumb, then you will want to stick to the absolute dirt cheapest places in the world. If you are on a backpacking trip that is more time-sensitive, sticking to a budget might become less important than your schedule.
Do you like trekking in the mountains? Is the beach your thing? Do you want a life-changing cultural experience? Do you just want to find the country with the cheapest beer?
Whatever it is you want to experience, there is a fantastic budget destination waiting for you to come and explore it! You can stretch your spare change a long way in much of the world, so let's get into the best places to do just that.
The Cheapest Places to Travel in 2023
For adventurous backpackers who want to explore the world without breaking the bank, here are 10 cheap travel destinations to add to your bucketlist…
1. Iran
One of the most overlooked budget destinations is Iran. Backpacking Iran is a truly incredible experience! Iran is probably the easiest country worldwide to hitch a ride.
Plus, the Couchsurfing scene is alive and well here so you rarely even have to pay for a place to sleep. And you make epic friends along the way!
With gorgeous Islamic architecture, legendary hospitality, beautiful women, and the stunning island of Hormuz, this is a country that will take your breath away at every turn!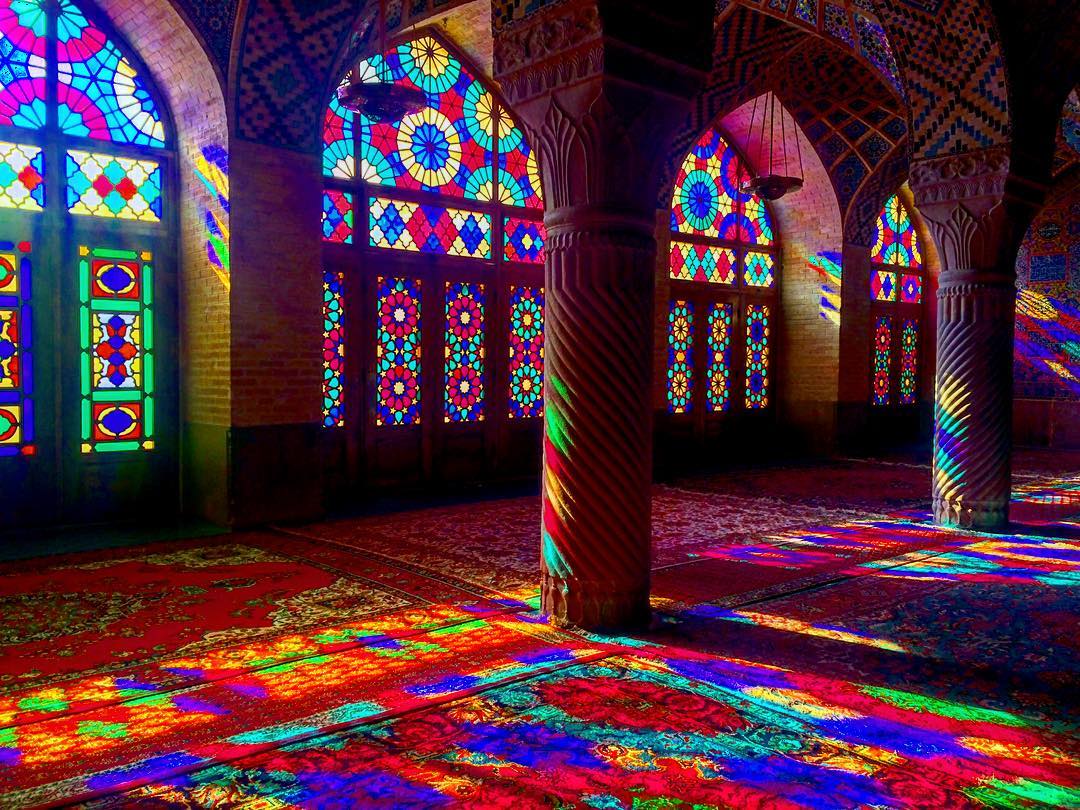 Iran is an often misunderstood country and frequently slated in the media; something which continues to anger me. I've spent nearly six months in Iran, visiting four times across 2016, 2017, and 2018.
Iran is one of the cheapest countries to visit in the world and is a broke backpacker haven…
I've camped out all over Iran, Couchsurfed with dozens of hosts, hitchhiked thousands of kilometres – the legendary Iranian hospitality means it's totally possible to travel on a tight budget.
Plus, Iran is actually a very safe country, and is a cheap place to travel in as well!
2. Sri Lanka
Somehow, backpacking Sri Lanka has slipped off the radar for many budget travellers. With the ever-increasing popularity of India and Southeast Asia on either side, I expected Sri Lanka to be a little more crowded!
What I found there is a country full of landscapes just begging to be explored by foot or train, especially in the Sri Lanka National Parks. There's also a smaller community of vibing backpackers spending their holiday hiking mountains or chilling on beautiful beaches. Sri Lanka makes for a truly great cheap place to travel to in Asia AND one of the best places to travel alone!
Okay, so maybe the backpacking route is fairly well-trodden here, but that makes it easy to get to different sections of the island – from where you can set out on your own to find a lesser-known beach or a wild section of jungle. You'll most likely be starting in the capital city Colombo, which is definitely worth a day of exploring.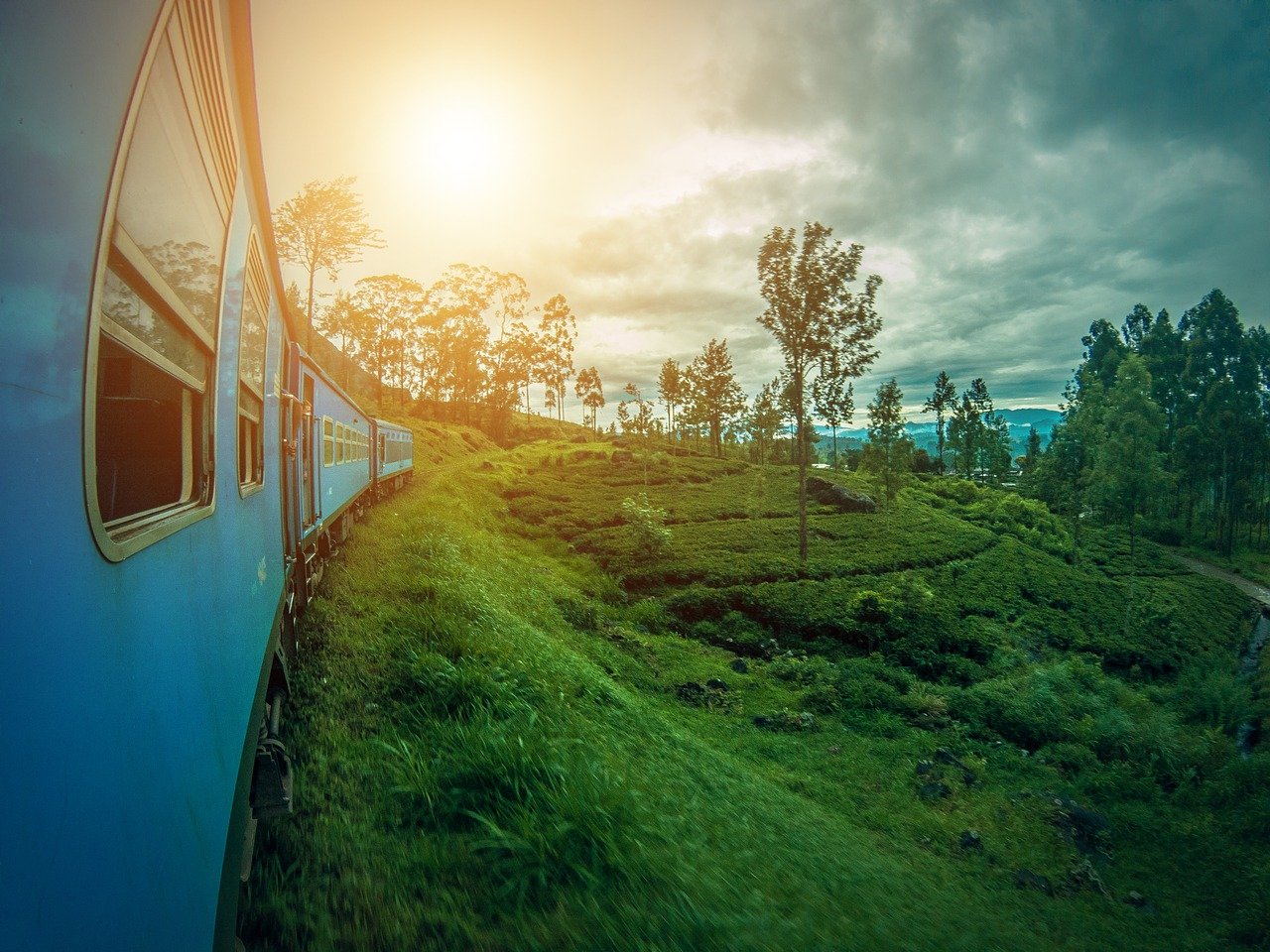 Some of the best hostels in Sri Lanka cost around $7, and you can expect even less for the cheaper sort. Cheap food is everywhere–especially if you seek out local eats. Cheap flights can be scored from India or elsewhere in the general SEA region.
I mentioned those train rides, right? If you can save enough on everything else, splurge on a train ride. They're insanely beautiful! Greenery seems to engulf you from all sides and you feel like you're flying for a split second.
Psssst…. Searching for your Tribe?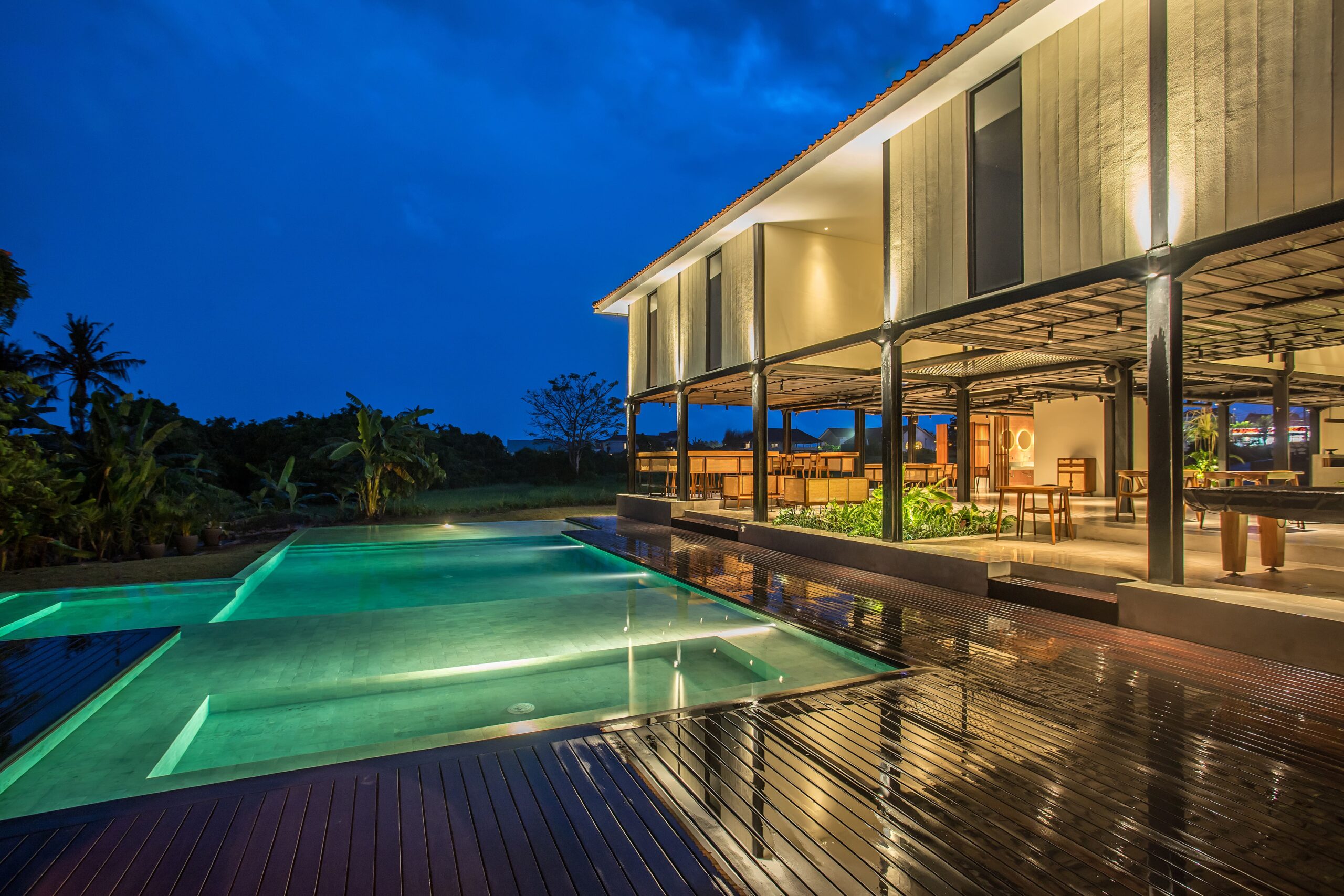 Tribal Hostel – Bali's first purpose-built co-working hostel and perhaps the greatest hostel in the world!
An ideal hub for Digital Nomads and backpackers, this very special hostel is now finally open…
Come on down and enjoy amazing coffee, high-speed wifi and a game of pool 😉
3. Nicaragua
Nicaragua is a GREAT cheap place to travel in Central America! It is a wonderland of volcanic peaks, crazy parties, jungle treks, and Mayan sites.
I spent nearly three months backpacking Nicaragua and it is HANDS DOWN my favourite place to travel on a budget in Central America.
You can score a room for under $10 a night and expect to eat street food for less than a dollar. Alcohol is cheap and the beaches are free! If you're a first-time budget backpacker, Nicaragua is a solid choice.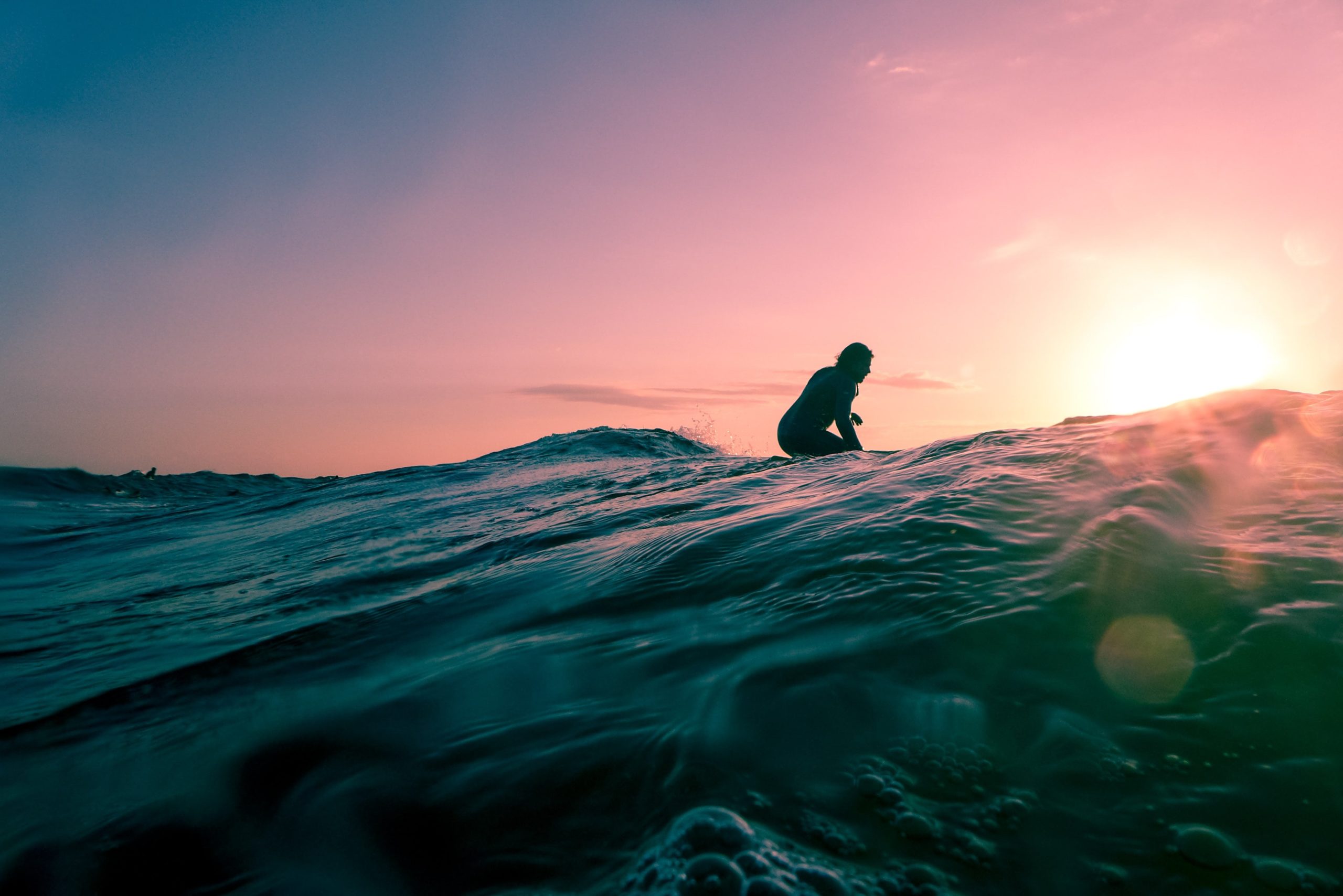 Compared with other countries in Central America, Nicaragua is certainly one of the cheapest countries to travel to. A hostel bed in Costa Rica may well cost you double what it does in Nicaragua! But beyond being a cheap place to travel to, Nicaragua is simply an EPIC experience.
Nicaragua is safe, easy to get around, and has something for everyone. I made some dear friends for life here, while going volcano boarding, learning to surf, and eating the best damn tacos!
4. Cambodia
A popular stop on the backpacker trail, Cambodia is a deservingly popular cheap place to travel to! You can score beers for 25 cents and dorm rooms in hostels for just a couple of dollars.
Many backpackers in South East Asia save Cambodia for the last part of their trip as this is the place you can make your money stretch the furthest! It is safe, easy, and fun.
At a fraction of the price of neighbouring Thailand, and with plenty of gorgeous beaches, steamy jungles, and the amazing UNESCO World Heritage Site Angkor Wat, Cambodia is another solid choice for a first-time budget traveller. One minute you find yourself deep within the ruins that inspired tomb raider and the next you are tripping balls on a jungle island!
You can always purify the mind and soul with some yoga here too. And did I mention the street food is delicious? Asia is full of cheap destinations, but backpacking Cambodia takes the cake (or noodles)!
5. Pakistan
What is the first place that comes to mind when you are planning your round the world trip on a budget? Whatever country it was, it probably wasn't Pakistan… But think again!
Backpacking across Pakistan is a simply awesome experience! Not only is it an epic adventure, but it's cheap and there are lots of free attractions.
The mountains in Pakistan are the best in the world and the hospitality you will experience here is truly very special. I couchsurfed my way across Pakistan with no problems. The amazing food, the surreal natural beauty, the chaotic traffic, the chai – it all leaves a very special mark on your heart!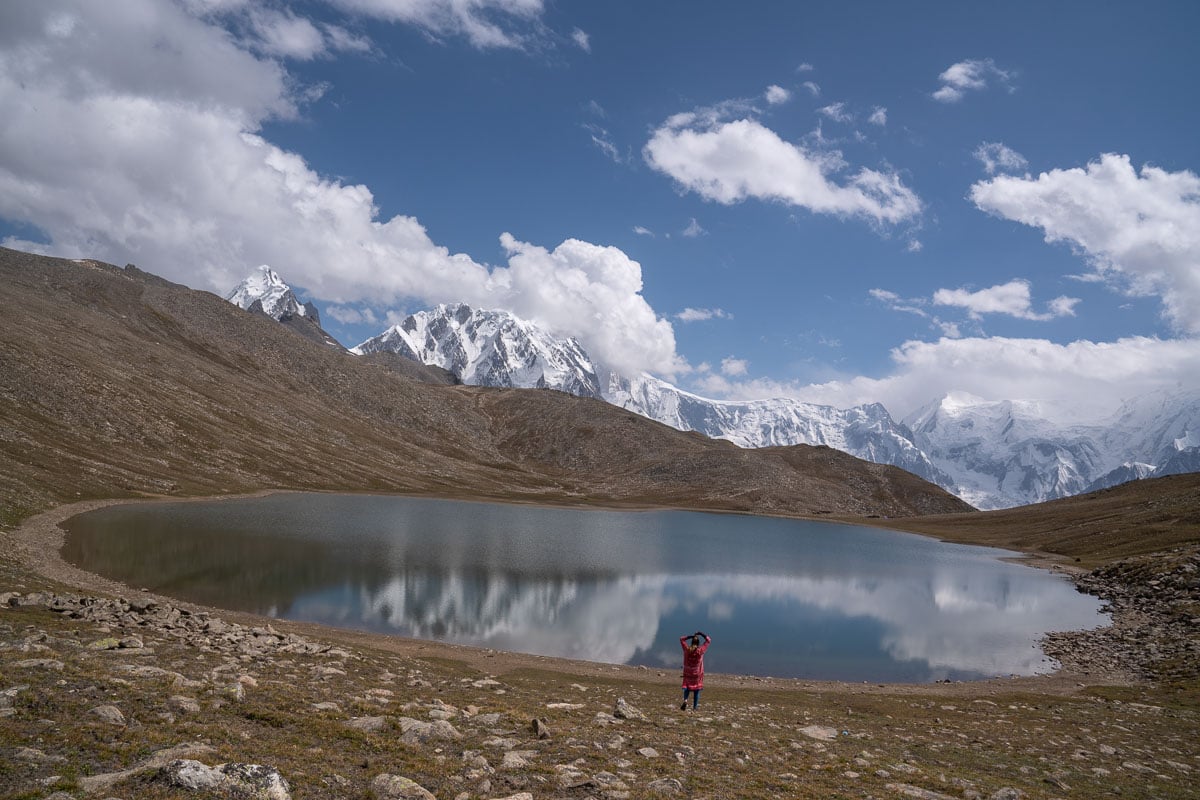 I have spent many months on many trips to this incredible country. I can say that Pakistan feels like a second home to me. I believe in its potential as a cheap place to travel to, but I also believe in it as one of the premier destinations, period.
Whilst transportation costs can add up, it's possible to hitchhike and you can expect numerous offers of a place to crash. Food will rarely set you back more than a couple of dollars and you can camp for free in the Karakoram mountains. You can even make your way overland to Central Asia via the Khunjerab Border with China when it's open.
Pakistan is a wonderland of:
Friendly people
Underground parties
Ancient traditions
Rich history
"I'm not like the others", said this guidebook — and we have to agree.
484 pages with cities, towns, parks,
and ALL the out-of-the-way places you will WANT to know.
If you truly want to discover Pakistan, download this PDF.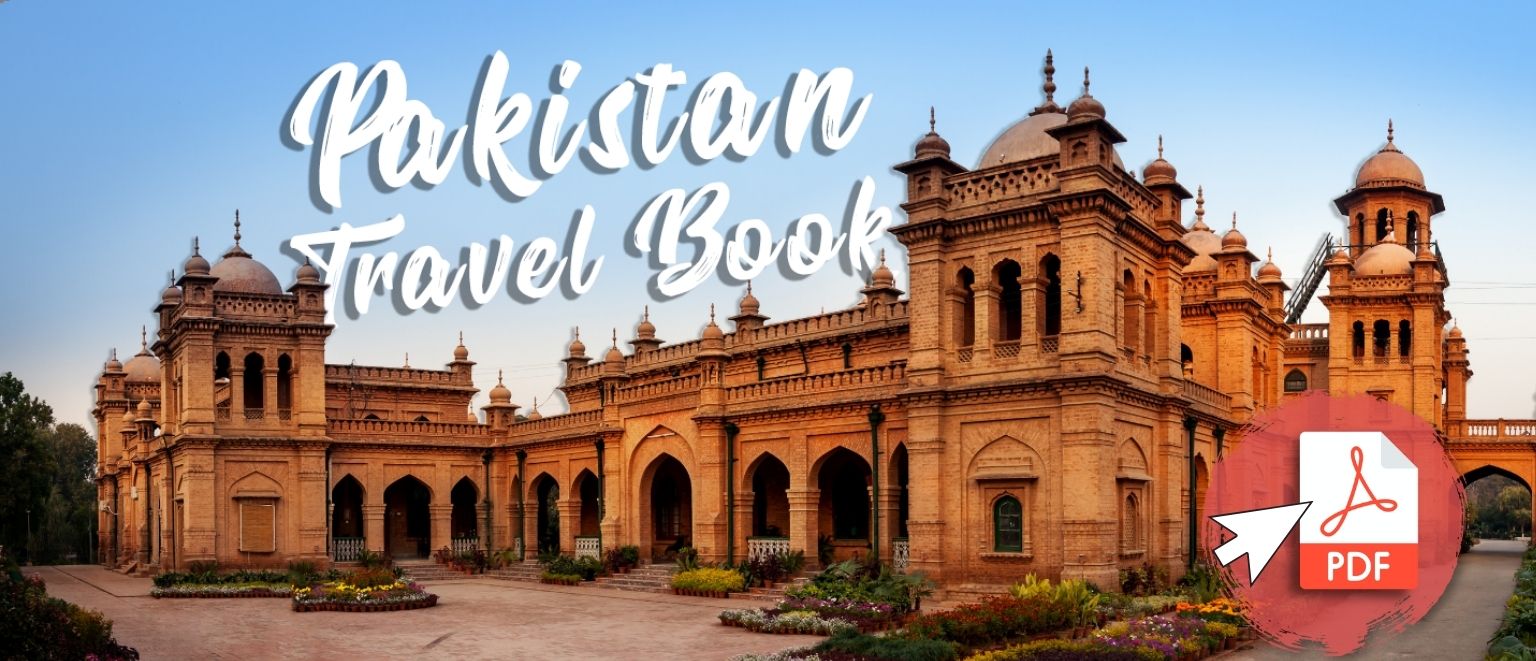 6. Eastern Europe
Eastern Europe has become the go-to destination for budget travellers wanting an adventure. There's vodka, epic raves, grand architecture, and very attractive locals! 😉
And the BEST part? You'll notice as soon as you leave the Euro currency countries behind, things are suddenly much more affordable. Eastern Europe is an epic and underrated budget place to travel thanks to its reasonable prices.
Backpacking Eastern Europe is one hell of a good time for any adventurer. Beer is often the same price (or less) as bottled water. You can score a bed and breakfast for $10, and a long-distance bus ride for less than that. It's also extremely easy to hitchhike.
Most countries of Eastern Europe were part of the former Soviet Union, and the relics of those times are still visible across the region. You can still find statues of Lenin next to a new Starbucks. Ah, the historical irony.
All travellers – first-timers and the feral veterans alike – need to experience the magic of this wilder cousin of boring, overdone Western Europe!
Albania is probably the cheapest cheap place to travel in Europe, followed closely by Bulgaria and Romania. You can also get excited over the likes of Bosnia, Kosovo, and Georgia! Even Poland is a solid candidate for a budget trip.
Whatever you're looking for here, you're sure to have a good time! And do get out of the major cities – this region of the world is bursting with insane natural beauty!
7. India
An oldie but a goodie. Broke backpackers have been travelling to India for decades now! It might just be the cheapest country on our list.
In fact, when I was nineteen, I spent a year backpacking around India and spent under $3000. It's possible to survive here comfortably on $10 a day! Especially if you stick to the delicious street food and cheap sleeps.
India is one of the most popular budget travel destinations and sometimes that can burn you out. There is a lot of sensory overload to contend with here, and travelling to this wild place can feel like an uphill battle. BUT! You can use it as your training ground for even more epic adventures in South Asia.
For further offbeat adventure – and to avoid the hippie-wannabe hordes – cross the Wagah border and explore Pakistan!
India is definitely one of the cheapest countries to visit in Asia. It is also one of the most budget-friendly places to visit in the world.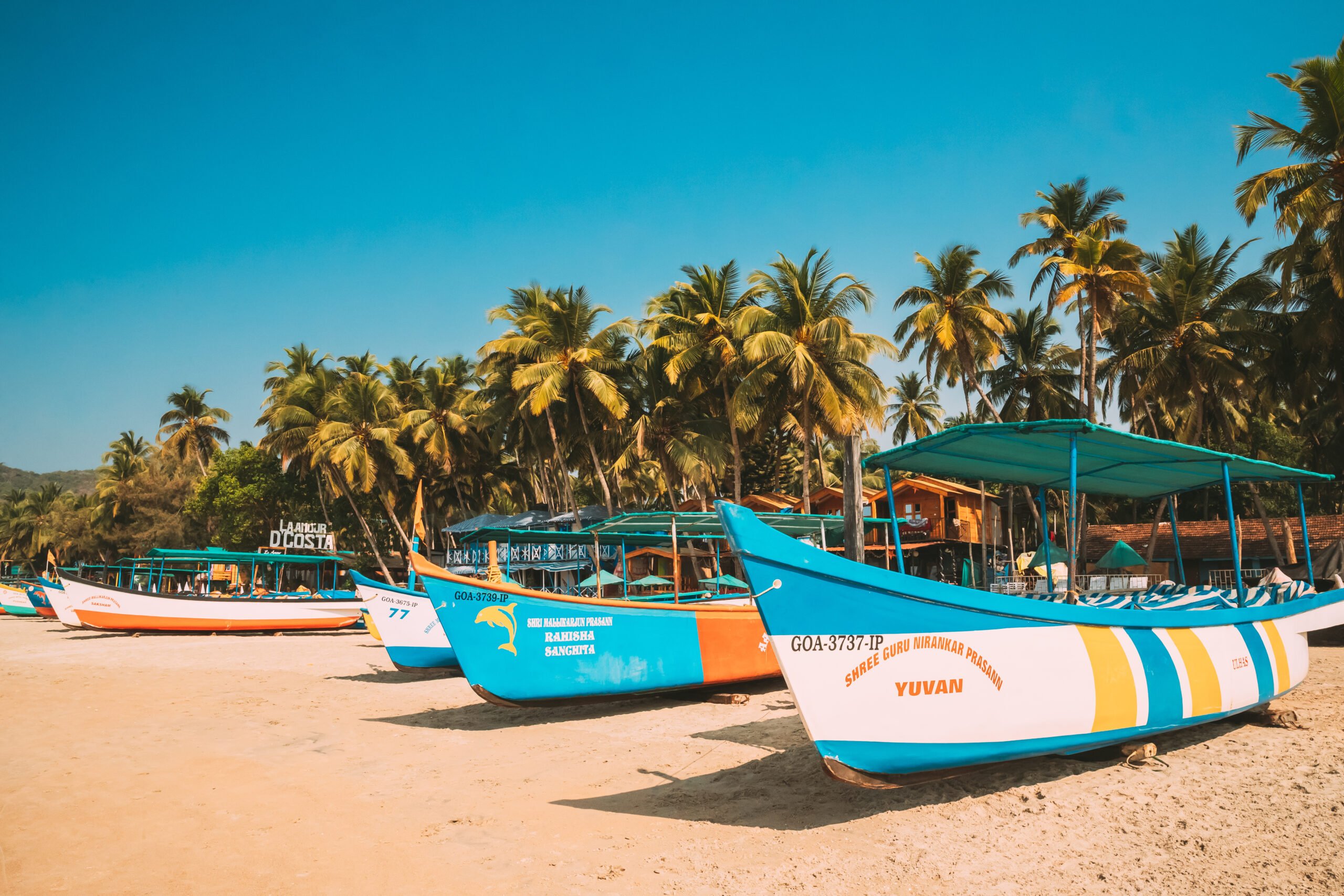 In India, the cost of living is low. But, the trick to super cheap backpacking in India is to travel slow. The faster you travel, the more it will cost.
The average room costs $5 – $10.
Average meal costs $1 – $3 (less if you eat street food).
A twelve-hour train journey in 3AC sleeper class: $16.50 (the lower classes are cheaper).
The entrance fee to a historical site costs around $3.50 for foreigners.
In total, I've spent nearly two years backpacking across India and have probably only scratched the surface of the amazing experience India has to offer.
Like many veterans of travel in India, I both love and hate the country. I've had some of the best days of my life riding a tuk-tuk around the countryside, but the struggle to carve out a life here – as a local and a traveller – can sometimes get too much.
But, the juicy truth remains: India is absolutely one of the cheapest places to travel in the world.
8. Bolivia
With the famous salt flats, stunning architecture, dirt cheap parties, and world-renowned trekking, Bolivia is an EPIC budget travel destination in South America.
Bolivia is a very ethnically diverse country. It's actually the most indigenous country in the Americas, with a majority of the population having Native American ancestry.
Unlike its neighbours, Bolivia remains an off the beaten path destination. Intrepid travellers who make it here are rewarded with an abundance of adventure activities and some of the most beautiful landscapes on the continent!
If you stick mostly to local markets and restaurants, it's easy to fill up your belly without emptying your wallet. You can surely get a good meal for $2-3.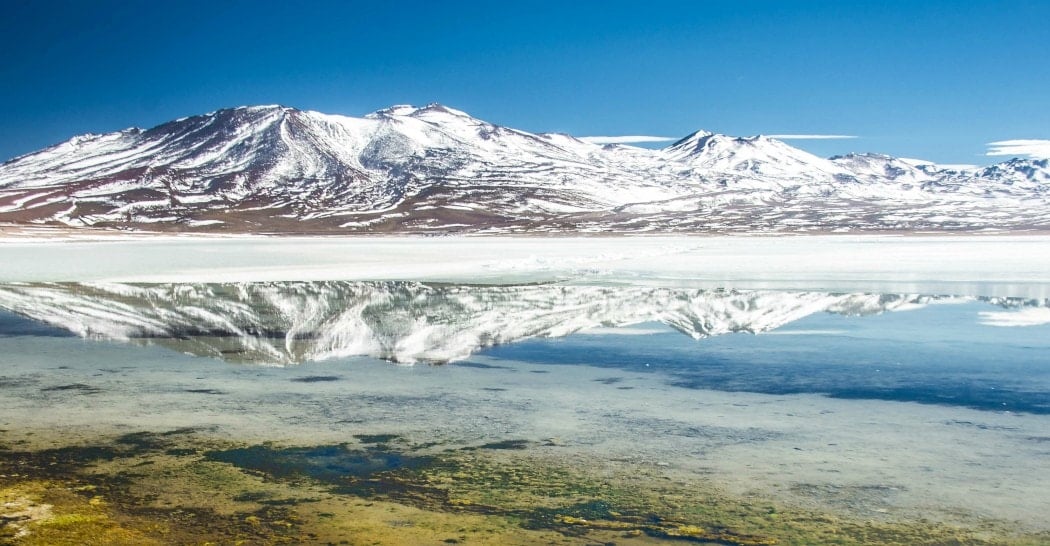 It's fairly easy to keep yourself entertained on a cheap backpacking trip to Bolivia. Free walking tours (tip-based), hiking, and exploring local parks and markets cost little to nothing.
Of course, your budget will go up significantly depending on how many big tours you add to your itinerary. You might have to fork over a few hundred dollars for a 3-day Salt Flats tour, but it's well worth it! That's the beauty of travelling like a dirtbag: you save money in your everyday activities and get to splurge on some truly special experiences.
Save $$$ • Save the Planet • Save Your Stomach!
Drink water from ANYWHERE. The Grayl Geopress is the worlds leading filtered water bottle protecting you from all manner of waterborne nasties.
Single-use plastic bottles are a MASSIVE threat to marine life. Be a part of the solution and travel with a filter water bottle. Save money and the environment!
We've tested the Geopress rigorously from the icy heights of Pakistan to the tropical jungles of Bali, and can confirm: it's the best water bottle you'll ever buy!
View on REI
Read the Review
9. Turkey
In 2016, I hitchhiked across Europe to Turkey. Then I went from Turkey up to Georgia. This is a fucking BEAUTIFUL destination to travel to – and a cheap place at that!
Turkey isn't quite European, isn't quite Asian, isn't quite Eastern European. It is a truly special blend of them both.
It's worth travelling with a tent when backpacking Turkey. There are also lots of caves – especially around the Cappadocia region!
In 2017, I returned to Cappadocia for some time without my phone and some time beneath the stars.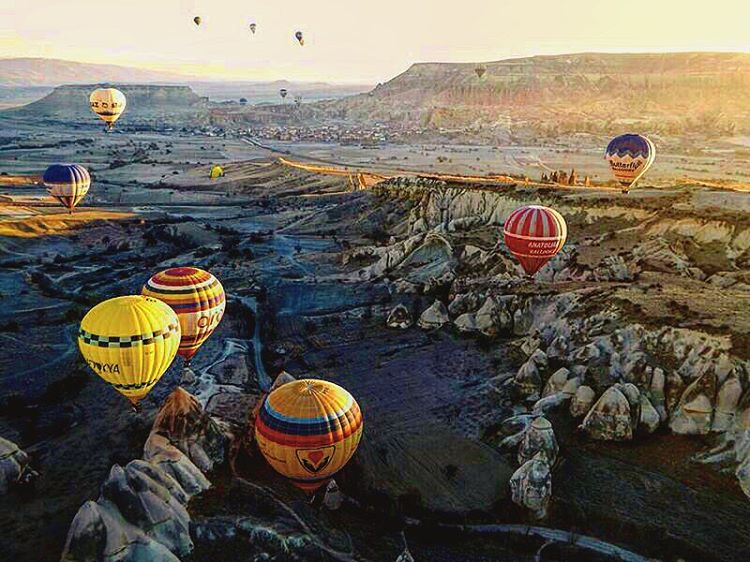 Turkey is an often overlooked destination, but this is crazy! Istanbul is one of the most beautiful cities in the world with incredible places to stay. It is a crossroads of cultures – and the fantastic food reflects this. It has epic hiking and is easy hitchhiking.
If all of this wasn't enough, Turkey is also one of the cheapest places in the world to travel to!
10. Mexico
Mexico is a country that's hard to sum up in a few sentences!
This massive North American nation covers nearly two million square kilometres and is home to just about every landscape imaginable. Here you'll find:
Stunning beaches
Rugged mountains
Barren deserts
Sprawling metropolises
Tropical rainforests
Backpacking Mexico is an incredible experience with endless options. In just one trip, you can wander around ancient Mayan cities, stroll through colourful colonial towns, get lost in Mexico City, and wind down on a pristine beach. Plus, tacos for DAYS, son!
Travellers flock to Mexico in droves every year, making it one of the most popular tourist destinations in the world. In 2016, it was the eighth most-visited country on Earth with over 45 million international visitors! Most of those tourists also have a perfectly safe visit to Mexico.
That said, unfortunately, many tourists never see Mexico outside of their resort walls. Yikes.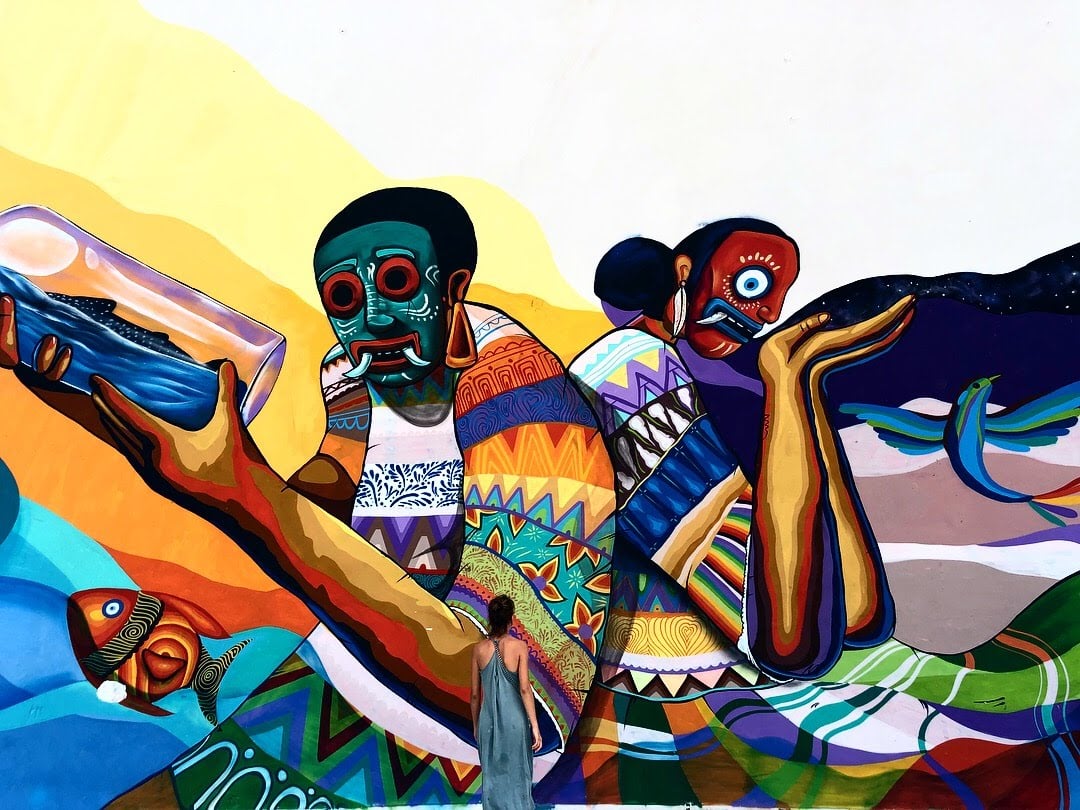 That's not you, though! You're here for an adventure, and an adventure is exactly what you'll get.
You can hitchhike through the countryside and drink mezcal until you see stars; you can hike through the jungle; some of the world's best diving is here; you can even have a taste of the boat life! The Gulf of Mexico is very popular to go sailing in.
The best part of all this? Mexico can be a VERY cheap country. It can also be incredibly expensive. It largely depends on where you stay, what you eat, and how you get around. If you do everything the local way, your money will go very far here.
Those who prefer all-inclusive resorts and taxis will obviously spend a lot more. Lame! Be a dirtbag – see the REAL Mexico!

Our GREATEST Travel Secrets…
Pop your email here & get the original Broke Backpacker Bible for FREE.
Hitting the road for the first time?
If you're a first-time backpacker about to embark on an around the world adventure, you're in for a rollercoaster of a ride… You can even continue your travels for as long as you wish: ditch your desk, quit your job, and earn money whilst travelling around the world.
What to Pack While Travelling Cheap
Being able to camp and cook your own meals shaves all-important dollars from your daily spending. If you are committed to travelling to all the best budget destinations on offer, it's worth sorting out your packing list. Not only do you open yourself up to more epic camping, but your valuables are safer too. A happy camper is a prepared camper!
Duh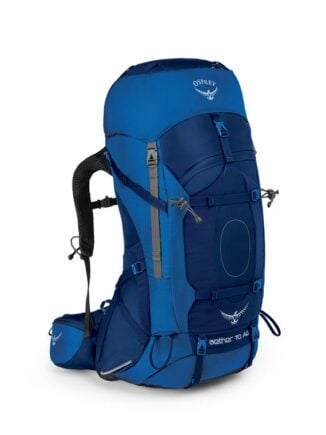 Duh
Osprey Aether 70L Backpack
Ya can't go backpacking anywhere without a blasted backpack! Words cannot describe what a friend the Osprey Aether has been to The Broke Backpacker on the road. It's had a long and illustrious career; Ospreys don't go down easily.
Sleep ANYWHERE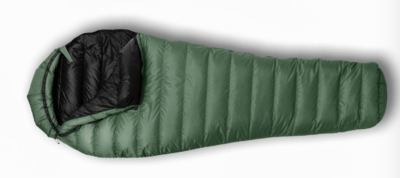 Sleep ANYWHERE
Feathered Friends Swift 20 YF
My philosophy is that with an EPIC sleeping bag, you can sleep anywhere. A tent is a nice bonus, but a real sleek sleeping bag means you can roll out anywhere in a and stay warm in a pinch. And the Feathered Friends Swift bag is about as premium as it gets.
Keeps Your Brews Hot and Bevvies Cold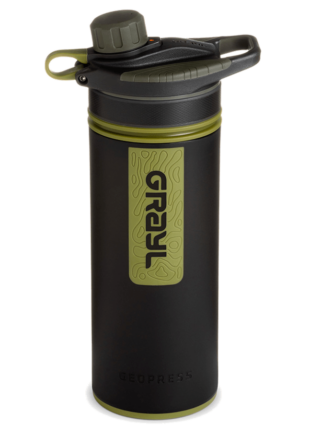 Keeps Your Brews Hot and Bevvies Cold
Grayl Geopress Filtered Bottle
Always travel with a water bottle! They save you money and reduce your plastic footprint on our planet. The Grayl Geopress acts as a purifier AND temperature regulator – so you can enjoy a cold red bull, or a hot coffee, no matter where you are.
So You Can See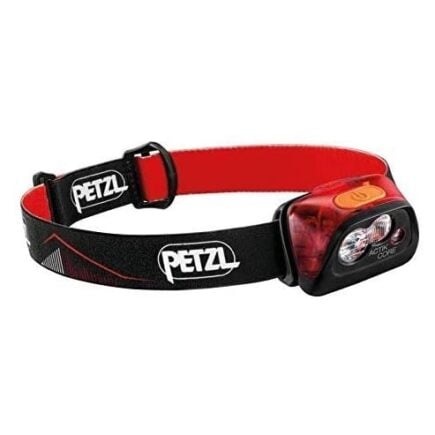 So You Can See
Petzl Actik Core Headlamp
Every traveller should have a head torch! A decent head torch could save your life. When you're camping, hiking, or even if the power just went out, a top-quality headlamp is a MUST. The Petzl Actik Core is an awesome piece of kit because it's USB chargeable—batteries begone!
Never Leave Home Without It!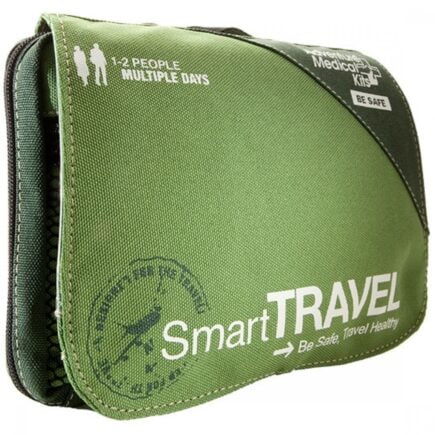 Never Leave Home Without It!
First Aid Kit
Never go off the beaten track (or even on it) without your first aid kit! Cuts, bruises, scrapes, third-degree sunburn: a first aid kit will be able to handle most of these minor situations.
Staying Safe as a Broke-ass Backpacker
Being a budget traveller is only fun as long as you live to tell the tale. Call me dramatic all you want, but you gotta take care of yourself on the road!
At the end of the day, drugs can eat into a budget very quickly. And where the drugs are cheap, it's pretty easy to get stuck in your vices. But drugs on the road are almost guaranteed to be part of your travelling experience. Use them wisely, and take care of your homies!
Insurance
Call it getting older, but I think getting insured is a good idea. I can let my wild side loose in good conscience knowing that, if shit hits the fan, I won't be left to rot in the Guatemalan jungle!
ALWAYS sort out your backpacker insurance before your trip. There's plenty to choose from in that department, but a good place to start is Safety Wing.
They offer month-to-month payments, no lock-in contracts, and require absolutely no itineraries: that's the exact kind of insurance long-term travellers and digital nomads need.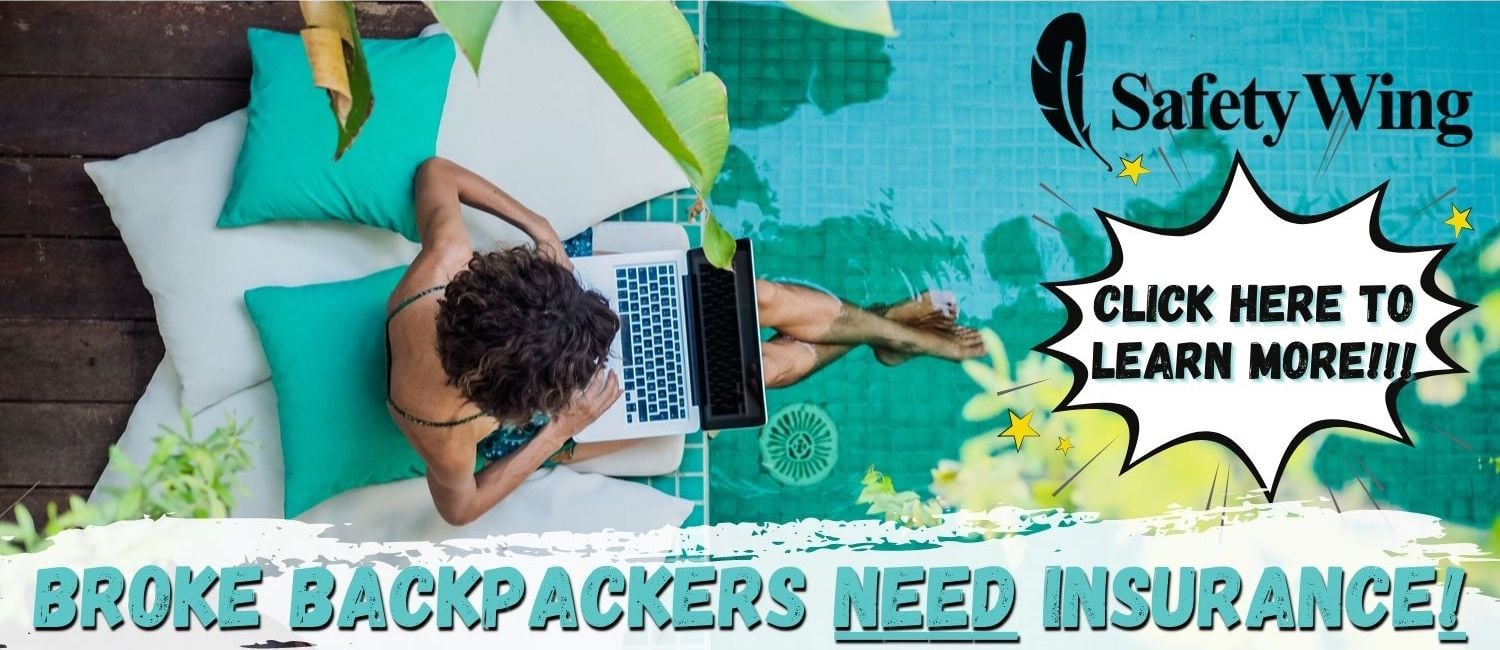 SafetyWing is cheap, easy, and admin-free: just sign up lickety-split so you can get back to it!
Click the button below to learn more about SafetyWing's setup or read our insider review for the full tasty scoop.
Final Advice to Travelling to Cheap Places!
There is no need to have thousands of dollars in your bank account before you go travelling! There are many amazing and affordable destinations just waiting to welcome you. As a backpacker, you will quickly learn how to stretch your precious dollars just that little bit further!
But, not all destinations were born equal! You will find it easier to travel cheaply in Asia than you will in Australia or America. That being said, the tried and true methods of hitchhiking and volunteering can make most places accessible. As can sticking to local food and local transportation.
Travel is truly one of the greatest things you can do for your personal growth and understanding of the world.
So pack your bag, count your coins, and get exploring–the cheapest places to travel in the world are waiting for you!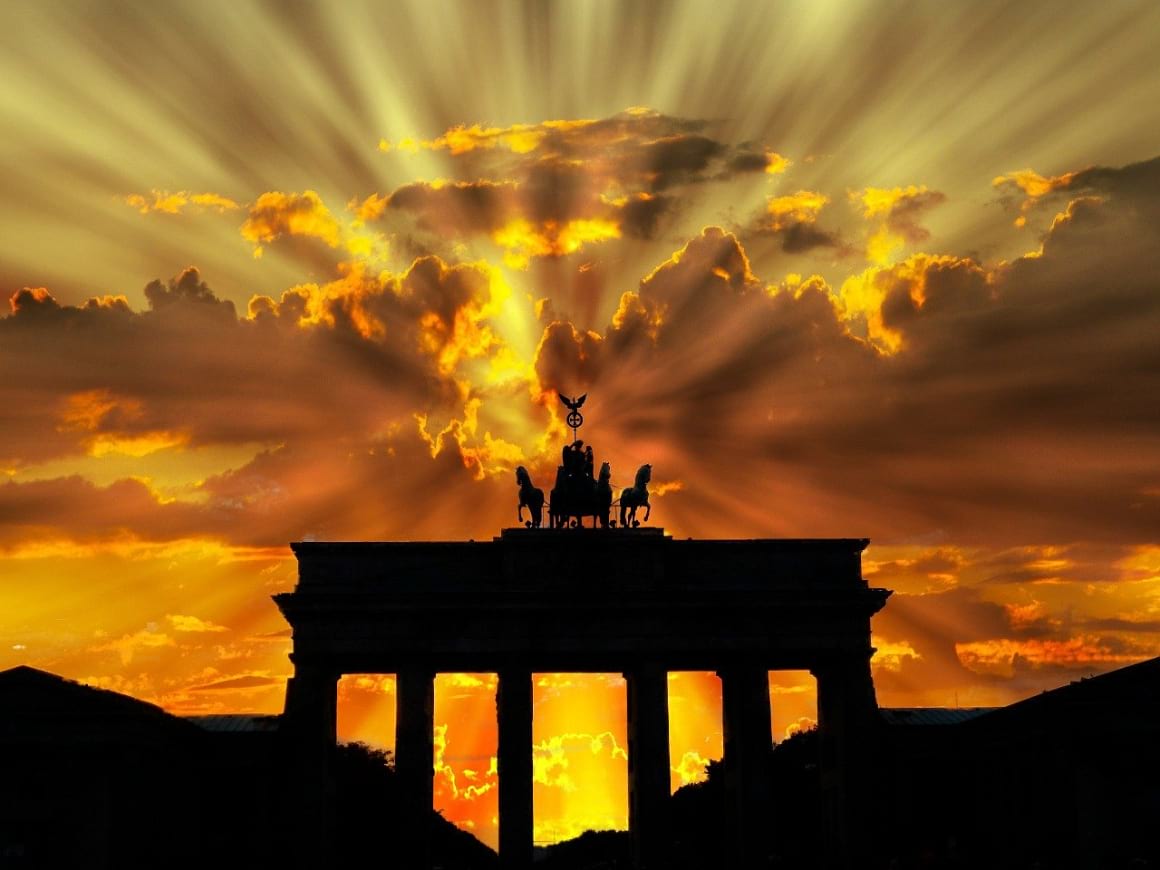 Updated March 2023
---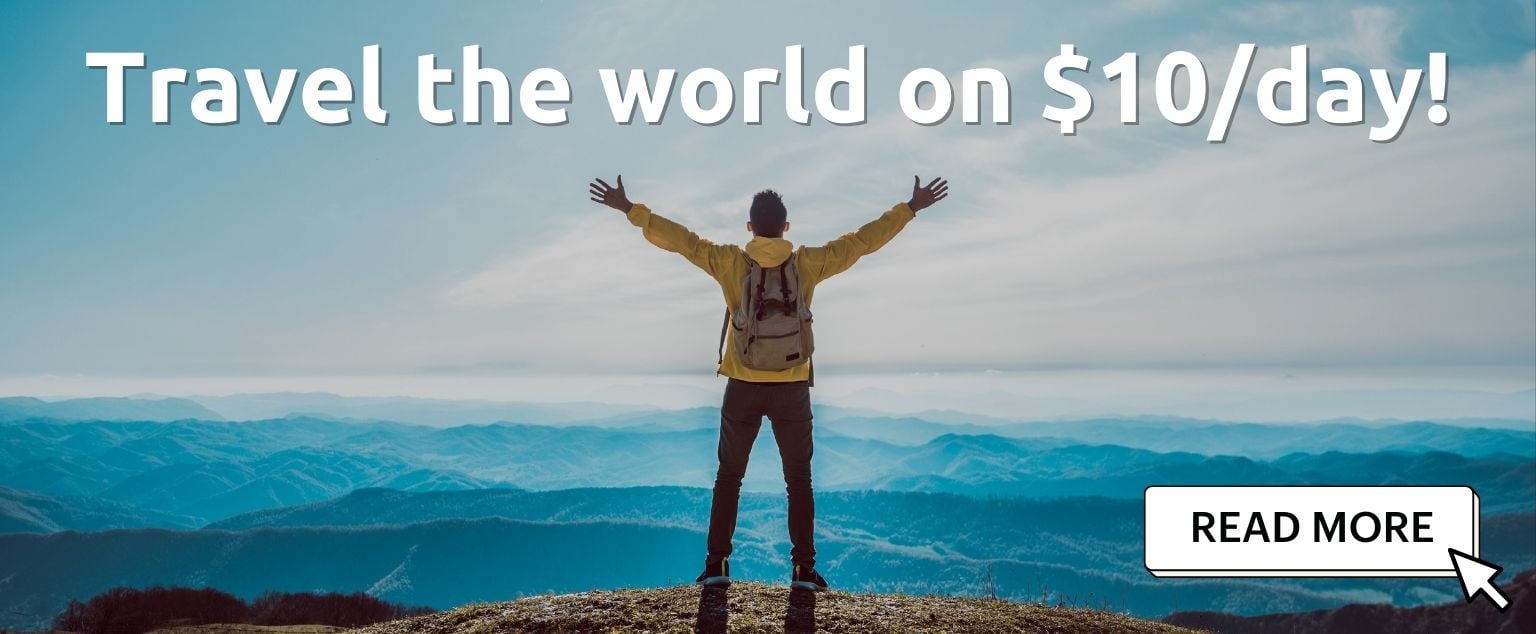 And for transparency's sake, please know that some of the links in our content are affiliate links. That means that if you book your accommodation, buy your gear, or sort your insurance through our link, we earn a small commission (at no extra cost to you). That said, we only link to the gear we trust and never recommend services we don't believe are up to scratch. Again, thank you!