Wedged between Costa Rica and Honduras, Nicaragua is a good all-round destination. Think beautiful cathedrals, elegant architecture, a ton of history, and loads of nature to get to grips with.
However, Nicaragua was hit with renewed political trouble in 2018, and it was hit hard. There have been widespread protests against a corrupt government and these are sometimes met with force. Given all the recent reports, it's no wonder so many ask if Nicaragua is safe.
The question of safety in Nicaragua is an interesting case – while it may appear unsafe in a lot of ways, tourism safety in Nicaragua is still fairly high. Their trip may be somewhat hampered but that doesn't mean their life will be in danger or that they won't have the time of their life!
For those who still want to go, we've created this guide for staying safe in Nicaragua. We want to make sure you're well-equipped with some sound travel tips for Nicaragua and to help you avoid becoming a victim.
From concerns about the safety of solo travel in Nicaragua to wondering if it's safe to take your family or even as a woman, we're covering all of this and more in this handy guide. We'll even get into whether or not it's safe to live in Nicaragua, if, for some reason, you were planning on moving.
So maybe you wanted to visit Nicaragua and then heard about all the trouble. To answer the burning question of "Is it safe to travel to Nicaragua right now", I present you this guide.
How Safe is Nicaragua? (Our take)
Backpacking in Nicaragua has always been very popular. The locals are welcoming, there are epic volcanoes to climb, beaches to laze on, the second largest rainforest in the Americas to explore, history abound; it's a travellers' paradise!
Sadly, Nicaragua has been experiencing a lot of turbulence in recent years. Due to the recent political Unrest of 2018, much of the country is difficult to visit. A lot of accommodation in Nicaragua has been shut down and citizens have been fleeing the country.
Petty crime is steadily on the rise (though it's not out of control like in some other places in Latin America). Most people can still visit Nicaragua without getting robbed – they just have to be more cautious than usual.
Truth is: Nicaragua has always been an alternative destination for intrepid travellers, regardless of political situations. Neighbouring Central American countries, Costa Rica and Honduras, were always the more 'touristy' options and Nicaragua has always been the odd man out.
This has little to do with danger though and shouldn't stop you from visiting Nicaragua! Nicaragua is still safe for tourists, within reason.
Is Nicaragua Safe to Visit? (The facts.)
Tourism still is the most important service industry in the country. It was once a huge boon for the local economy, as poverty was stymied and jobs were created thanks to tourists. Now, however, it has been severely affected.
With hostels closing their doors and tour operators shutting up shop following the unrest of 2018, many citizens who found a good living from the tourist industry have gone back to fishing and agriculture to feed their families.
Previously, Nicaragua welcomed lots of visitors – 1.49 million tourists visited in 2014 alone. Not too long ago, The Global Peace Index now ranks Nicaragua as 120 out of 163 countries which is not such a good sign.
Now? Many Nicaragua travel advisories warn against "all but essential travel" to Nicaragua. So whether or not you want to listen to these warnings is up to you. Only you, ultimately, can make the call of how safe Nicaragua is for you.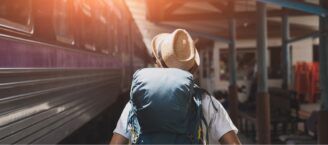 Unlock the secrets of traveling on a budget!
Sign up for The Broke Backpacker newsletter to receive regular tips on how to travel for less plus a FREE copy of The Backpacker Bible!
Is it Safe to Visit Nicaragua Right Now?
There has been some progress lately in Nicaragua's safety and political situation, but it's slow going. The Nicaraguan Unrest of 2018 is not to be taken lightly as it's been one of the deadliest civil conflicts since the 29-year long Nicaraguan Revolution.
After nearly 448 deaths as of December, the international community has widely condemned the repression of demonstrations and called for the government to disarm paramilitaries. Even the Pope has called for peace.
Censorship of the media, especially when students are involved and killed, has been widespread. So has the dismissal of teachers.
However, much of this doesn't affect tourist safety in Nicaragua.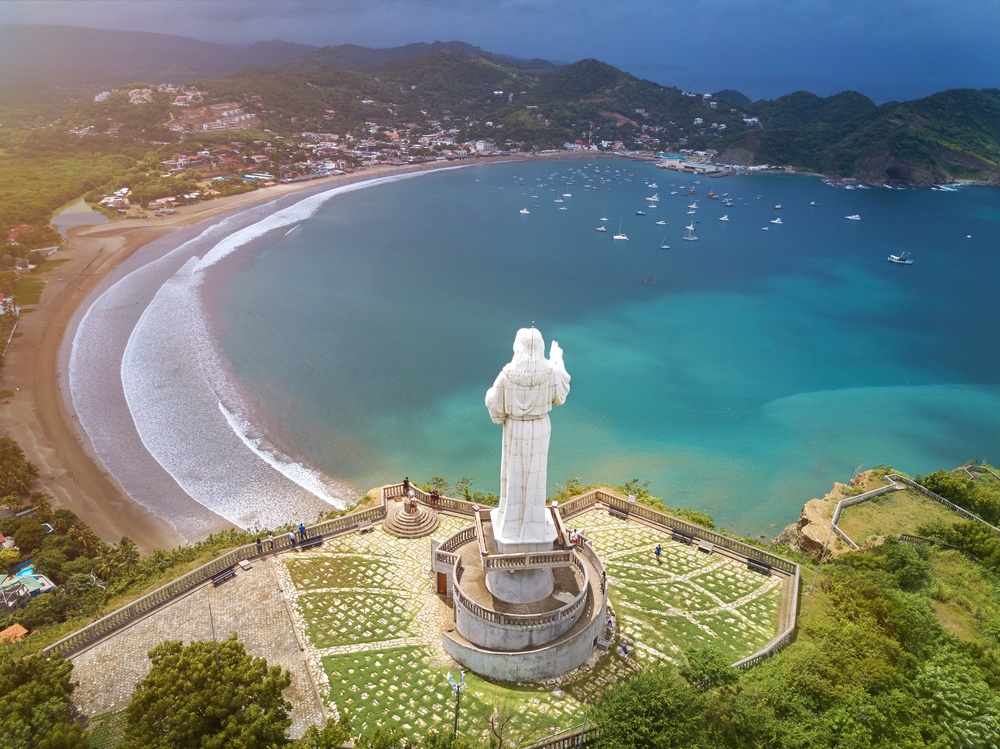 Managua Augusto Sandino Airport is still receiving international flights. Despite government warnings, people are still travelling to Nicaragua. A fair few backpackers have even been staying in Granada recently, as well as San Juan del Sur.
For these bold travellers, the situation appears to have calmed down. While we're always made optimistic after hearing stories about these visitors' success, the reality is that political unrest is never too far away.
So is Nicaragua safe to visit in 2021? Yes, so long as you don't get involved in politics and keep your wits about you. No one is targeting tourists (aside from the pickpockets) here.
Nicaragua Travel Insurance
Do you need Travel Insurance for your trip? Even if you're only going for a few days, that's more than enough time to get mote by wrathful angels. Have fun in Niacaragua, but take it from us, overseas medical care and canceled flights can be seriously expensive – insurance can, therefore, be a life-saver.
Travel mishaps can and do happen and it is well worth thinking about insurance before you leave home.
We have used World Nomads for years now and I have personally made several claims. Why not get a quote from them yourself?
Do be sure to read the terms and conditions to make sure that the policy covers your needs.
Getting an estimate from World Nomads is simple – just click the button or image below, fill out the necessary info, and you're on your way!

If you're not going to participate in protests or go near to cities, it's more than reasonable to visit Nicaragua. In some ways, if you want a truly adventurous location where you won't find many other travellers, we guess this is the place. Granted, things are always up in the air – shit could hit the fan again or it could all calm down (which we hope it does).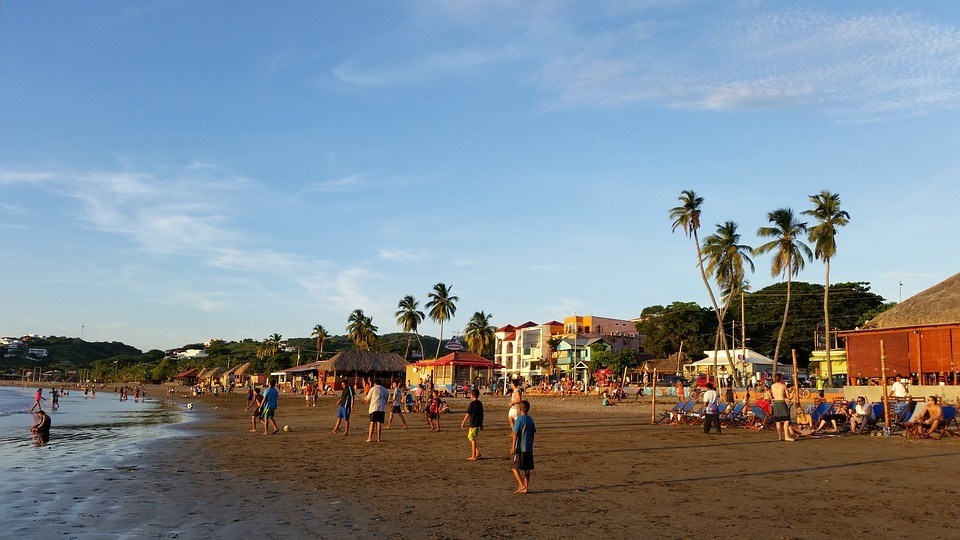 It may not look it, but Nicaragua is as safe as any other Central American destination civil unrest aside. It's a beautiful country, to be sure, and for many will be worth the risk. If you do end up going, we have some travel tips for Nicaragua which will help you get around a little more trouble-free.
The key is to travel smart: if a situation looks like it's a little bit sketchy, then it probably IS a little bit sketchy. Use your head, keep tuned in to news, and have a get-out plan. Things could kick off without warning.
If you DO decide to visit Nicaragua, here are some tips to help you on your way.
Nicaragua Safety Tips for Travelling Smooth
Stay away from protests – DO NOT GET INVOLVED. Methods for crowd control sometimes include live ammunition…
Know when to travel – Rainy season runs from May to November, which is when hurricanes hit, too.
Get your Spanish on – Knowing some of the local lingo will help you to get around. It's good for making friends, too!
Keep an eye on your belongings – pickpockets, especially around bus terminals, are pretty active. Invest in a good money belt for ultimate protection.
Use hotels and hostels with good reviews – 24-hour security helps; it just pays to stay somewhere amazing AND safe.
Don't walk around looking rich – Flashing cash, wearing jewellery, SLRs; this is pretty dumb and a good way to get robbed.
Learn what to do during an earthquake or volcanic eruption – It's simple, but it will definitely help.
Don't go ambling off the roads, especially in the north – Landmines still dot this area.
Only change money at reputable places – Most likely you'll be ripped off anywhere else.
Lock car doors and keep windows closed – There have been reports of shady characters lingering around traffic lights in Managua.
Be careful when you swim – The sea at the Pacific Coast has strong currents. Follow local advice and don't go out too far.
If confronted by a mugger, don't resist – They're often armed. This is when trouble occurs. Just hand it over.
Have an escape plan – Let's be honest, if shit hits the fan, you're going to want to get out of there. Research, plan, inform others of your plans. Remain vigilant!
Get yourself a roaming sim – Maps are helpful and so is keeping in touch with family. You can also use your phone to get live updates of ongoing situations in Nicaragua.
Take a torch with you – For dark nights in rural areas. You don't want to step on something that can bite you!
And don't travel at night either – This is a good time for criminals to operate.
Stay away from drugs – Possessing any drugs can land you on the wrong, and we really mean wrong, side of the law.
Don't use drones – In fact, you can't even bring them into the country. Say goodbye to the intro to your awesome travel video.
Protect against mosquitoes – Cover-up, bring repellent, buy coils, whatever is best for you. These guys carry nasty diseases.
Here be scams – Especially in Managua. It's best to use the advice your mum told you: don't talk to strangers.
Watch out for children coming up to your table – it's most likely a distraction. They're there to pinch your cash and they usually work for a boss.
Always use a good tour company – It might cost more, but it will be better and less dangerous.
Don't travel on Sundays (if you can help it) – Schedules can be completely out of whack.
Pack yourself a medicine bag – Fill it with tablets and pills to keep diarrhoea and other illnesses at bay!
On the subject, make sure you get relevant vaccines – No-brainer.
Some General Safety Tips from the OG Broke Backpacker
Keeping your money safe in Nicaragua
Anywhere that tourists go, there's going to be people that want tourists' money. Some people choose to gain your money by illegal means. We're talking about pickpockets and petty thieves and these guys will be the biggest opposition to travel safety in Nicaragua.
Having your shit stolen can be really, really annoying. More than that, it can definitely bring a trip to a standstill. So the best way to protect from having your money stolen from you: wear a money belt!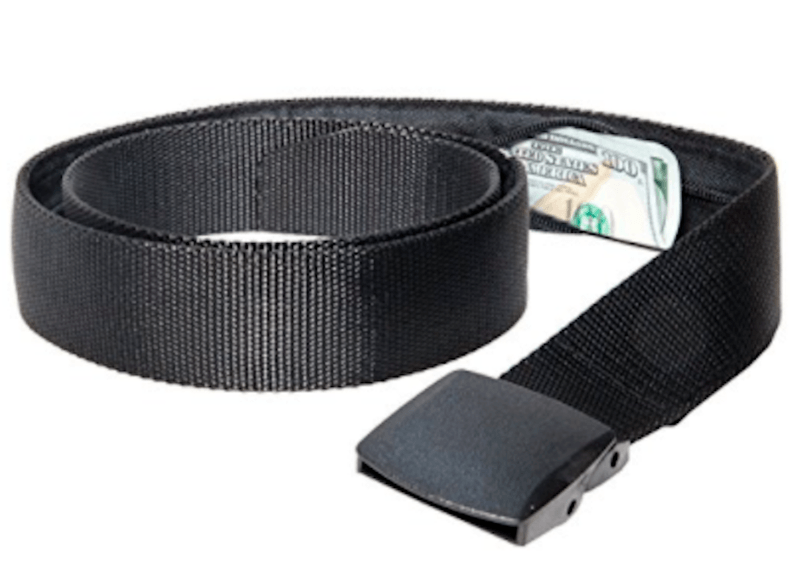 There are plenty of money belt options out there, that's for sure, but we will always recommend the Active Roots Security Belt.
It's VERY subtle; we mean, it looks just like a belt, which is a huge plus. It's also pretty sturdy and doesn't cost a whole lot!
So whether you're in a crowded place and you can't watch your pockets, or if someone's trying to work some distraction magic on you: it won't matter! Your stash o' cash for the day is going to be in your money belt, where they definitely won't be looking. You shouldn't really travel without one, ever. It's a backpacking staple for us.
If you need a little more room for your passport and other travel valuables, have a look at a full-size money belt that tucks under your clothes instead.
As intimidating as Nicaragua sounds, it's still one of the safest countries in Central America. For solo backpackers, Nicaragua is a good choice. Travelling to Nicaragua alone may sound daunting but the romance of exploring the colonial architecture, working on community farms, living it up by the sea… it sounds great to me!
Safety in Nicaragua can be surprising – even for solo travellers. It's been safe in the past and (remember) still has a lower crime rate than its neighbours.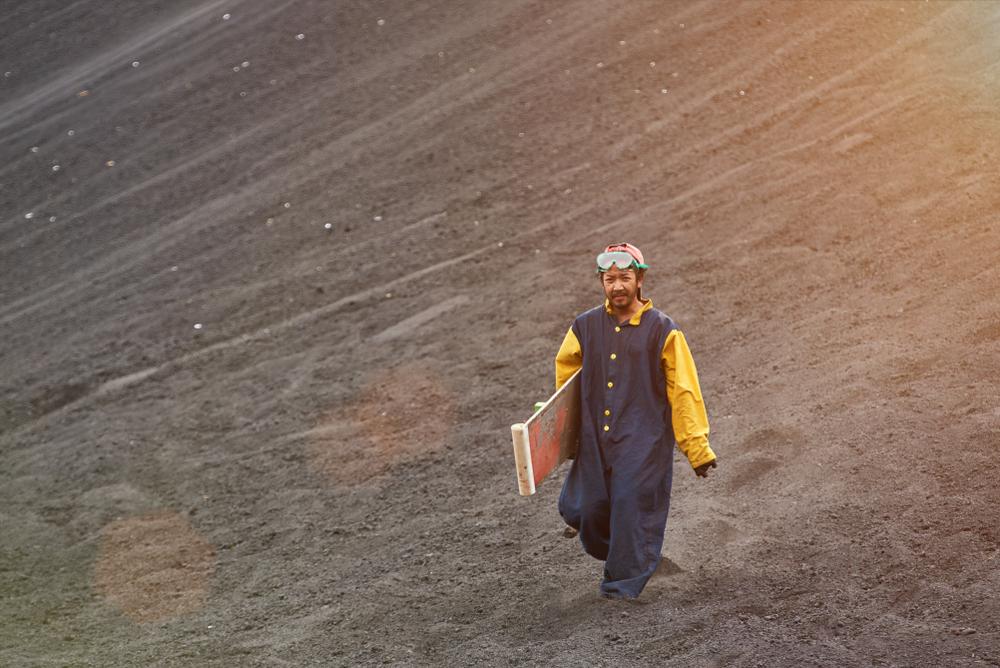 The current situation isn't ideal and it makes things that much harder for solo travellers planning a trip to Nicaragua. Hopefully, things will get better though. When that day comes, even more travellers like you will decide to discover this country for themselves!
Solo travel anywhere in the world is pretty rewarding, and it's no less for travelling to Nicaragua alone. With the hope that Nicaragua can once again return to the peaceful place it was, here are some safe travel tips for Nicaragua if you ever find yourself in this incredible country by yourself. (Except your not; there are always kind locals around.)
Travelling to Nicaragua Alone – Tips and Pointers
There's a very decent selection of vibrant hostels in Nicaragua. Stylish, fun, and often boasting pools, these are also great places to meet other travellers. Not only can you beat the solo travelling blues by meeting other like-minded backpackers, but, more often than not, you'll be supporting local communities. Just make sure it's well-reviewed!
Lend a helping hand. Get involved with a community project or a charity and give back to the country that you're enjoying so much! There are loads of different organisations you can reach out to. Check out Worldpackers if you're interested in volunteering while travelling.
Learning some of the local language is going to really open up the country to you. And it's not just normal Spanish, either – there's a Nicaraguan dialect to get to grips with, and this will go down a treat.
Book yourself on a tour. This is a good option if you want to get travel Nicaragua safely and without having to stress out. It's also a very good chance to meet other travellers.
Getting crazy drunk by yourself at night, either in a city or by the beach, is probably not a good idea. Alcohol is very cheap so you'll probably want to sample a lot of it!
On that note, know your limits. Whilst you think you may be fine wandering back by yourself, your judgement won't be up to scratch. Taking risky shortcuts, hopping in the sea for a skinny dip, or simply getting lost, could end very badly. Especially if you're alone.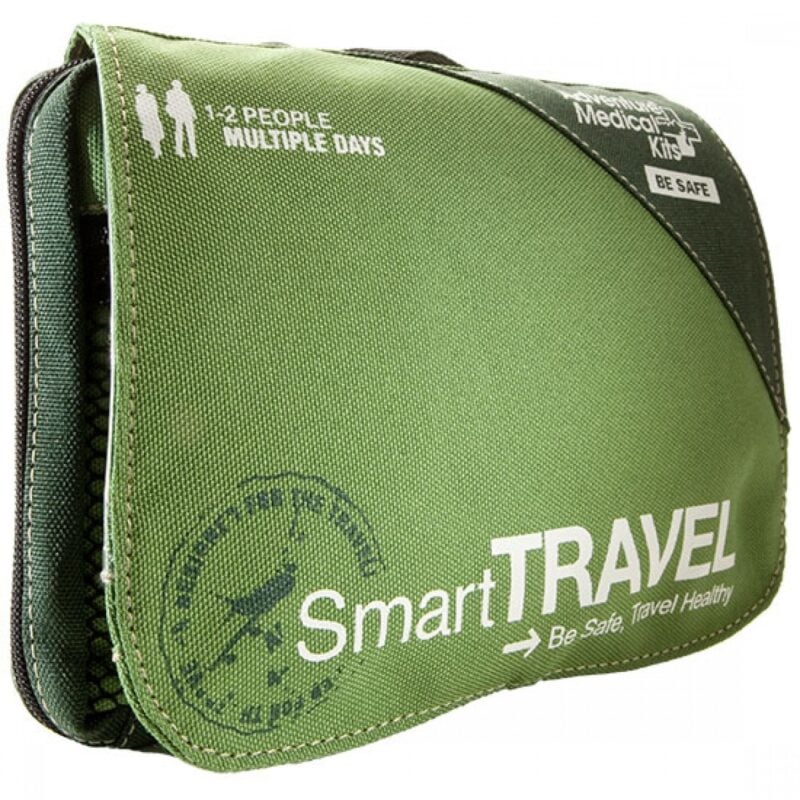 Be prepared for what life throws at you on the road. Pick up an AMK Travel Medical Kit before you head out on your next adventure.
View on REI
View on Amazon
Is Nicaragua safe for female travellers?
Political unrest or not, being a woman anywhere in the world can be dangerous. Travelling as a woman comes with its own set of unique problems, problems that only a woman can know about.
With that said, travelling solo as a female is as rewarding as much as it is challenging, and it's becoming more and more popular for women to travel by themselves. It's empowering and you can travel at your own pace.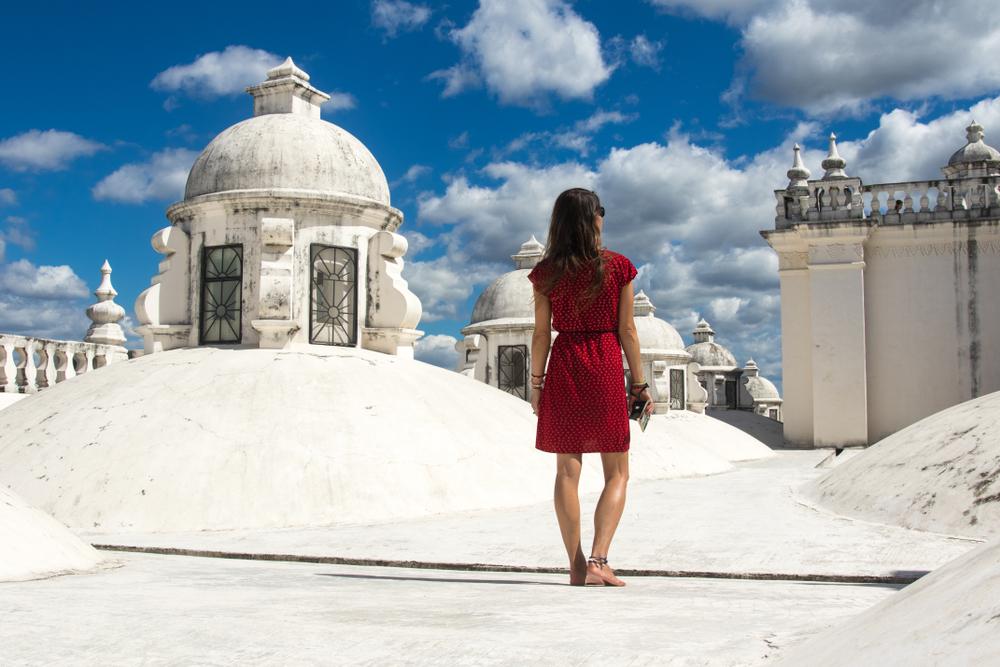 Whilst it is possible to travel safely in Nicaragua as a female, solo or otherwise, it's important to note that it is a male-dominated society. Sexual assaults against female travellers have happened, especially at beach destinations where everything seems safe. Just remember to never make assumptions about a location's supposed security.
It's best to keep your wits about you, do research before you go anywhere, and to make friends with fellow travellers. As a bonus, know how to defend yourself – this could really help you in a dire situation.
In the past, Nicaragua has been a popular place for solo female travellers. While the country is a bit precarious these days, you can still visit as a lone woman, given you the extra precautions. For those who are ready to re-enter the ring and travel to Nicaragua as a solo female traveller, here are a few pointers to bear in mind.
Travelling to Nicaragua as a Woman – Tips and Pointers
Dressing appropriately and modestly is a smart move. Ok, so, you won't have to worry about what you wear too much in a beach resort or a party hostel in Nicaragua. Elsewhere you should exercise some restraint and know that Nicaragua is still a fairly conservative country.
Catcalls will happen because Nicaragua is a fairly macho society. Men may shout or say things to you as you walk by. The best course of action is to just ignore them. Reacting can cause trouble and can be exhausting; take the high road for yourself.
There ARE cases of serious sexual harassment. If someone follows you, head somewhere busy, into a shop, or somewhere that seems secure.
DO NOT travel around at night time by yourself. Ever. For whatever reason.
Buddy up! There are plenty of other female backpackers making their way travelling to Nicaragua. Not only is this good to actually make some friends, but is a good way to get travel tips from other women too.
Walk around with someone else on the islands, beaches, and in broad daylight, regardless of if they seem safe or not. Deserted areas may feel beautiful, but Nicaragua can be dangerous when there's no one around.
If someone's asking you about personal information, it's best to be vague. Vague itineraries and vague life stories will keep you safe when people seem to be taking too much interest in you.
The nightlife is fun in Nicaragua! You may be having a good time and the drinks may be flowing, but don't let your drink out of your sight. Drink spiking could happen.
On that note, getting stupid drunk could just lead to trouble, and this isn't just talking about locals, but fellow travellers too. There are big (and fun) party hostels in Nicaragua, but this doesn't mean they are bastions of virtue. Stay vigilant – even other travellers can have bad intentions.
If you want to learn more about local women and their lives, you can always get involved with an NGO. Nicaragua is a patriarchal society, and working with one of these could help you learn more about how the society works.
You might want to make a stockpile of feminine sanitary products. These won't be totally available throughout Nicaragua, especially away from the larger towns. Makes sense to have a load of these at the ready. Giving them out to fellow female travellers in need is a nice way to make friends, too!
Is Nicaragua safe to travel for families?
There was a time when Nicaragua was a great place to take your family. The relatively low crime rate and incredible natural credentials made it an amazing place for a family holiday.
Obviously, at the moment, the political situation currently means that travel in Nicaragua isn't as safe as it used to be though.
Before the unrest this year it was a fantastic (and inexpensive) family-friendly holiday destination. The country still offers great amenities to those with children. Nappies are readily available all over the country, you can even arrange car seats for car journeys, and, often, children travel and stay for free. Even breastfeeding in public is common.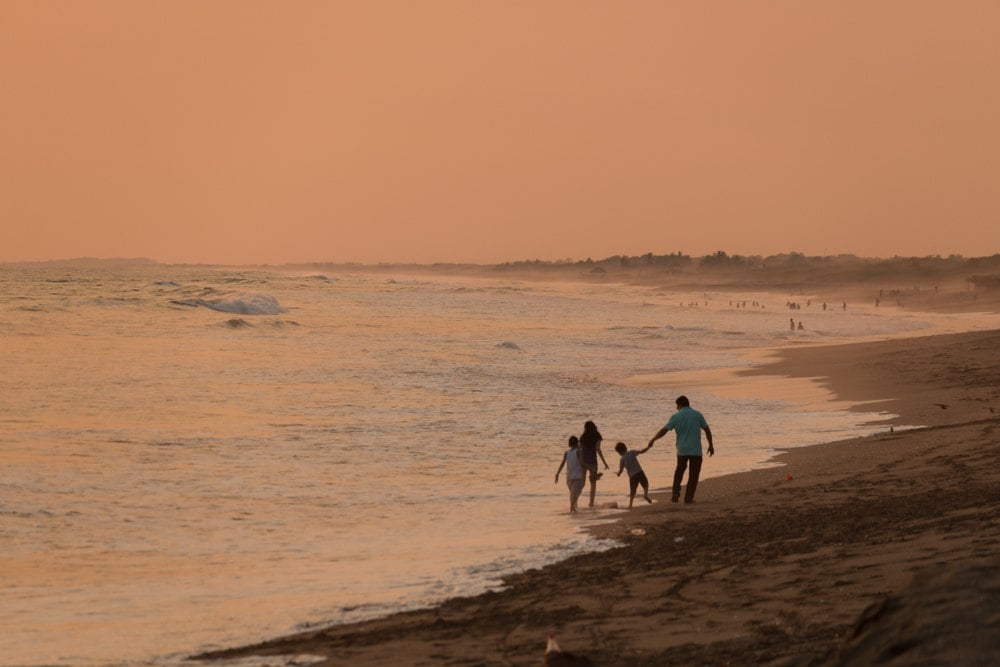 Family-based tourism in Nicaragua is still safe and mostly intact. There are some great hotels to stay at, homestays to enjoy, and a lot of local culture to soak up. Not only that but you can watch sea turtles nesting, play around in the surf, and/or visit indigenous peoples.
If you decide to travel to Nicaragua with your family, there are some things you will need first. You'll need:
Vaccines (obviously). Know what shots you need to go to Nicaragua.
Protection against mosquitoes.
To watch out for creepy crawlies like scorpions.
Protection from the sun.
Be careful when you're at the beach – riptides are dangerous!
Make sure your children stay away from stray animals.
While chances are that you probably won't be venturing to Nicaragua anytime soon with your family, there are still options should you decide to. The country has seen better days, but its attitude towards the family is still as strong as ever. It's still fairly safe to go to Nicaragua for families.
Is it safe to drive in Nicaragua? Getting around Nicaragua.
Driving in Nicaragua is possible and People do rent cars and have an incredible time exploring for themselves. Driving is a good way to see what the Pacific Coast and Central Nicaragua has to offer, which generally have better quality roads. On the other hand, the road conditions of the Caribbean Coast can be much poorer.
Make no mistake, driving in Nicaragua is still an experience. You'll have to deal with all the usual stuff and then some. Dodgy rental cars, potholes, drink drivers, lack of signs, animals in the road, no lights on highways: all of these make driving in Nicaragua not very safe.
Not only that, but corrupt police might pull you over for a bribe. Use your judgement of the situation on this one.
Then there are the elements. During heavy rain, roads can turn into rivers, at which point you'll need a 4×4. Alternatively, they can get closed and/or washed away completely. And in the dry season? Expect dust and lots of it.
Improvised roadblocks are all over the place and can pop up sporadically. They're thrown up by locals and areas around these can be dangerous as police try to clear them (there's often violence). The barricaders themselves aren't too interested in gringos, so don't worry. There might be some dodgy people, but generally, barricaders are there for some political cause.
Even before 2018, I'd have said that driving isn't safe in Nicaragua. Now? It still isn't. Proceed according to your own abilities or get yourself a local driver.
Is Uber safe in Nicaragua?
The Nicaraguan government has refused permission for Uber to operate in the country. They don't want to cause trouble for local taxi drivers, who are already on a low wage.
Nicaragua is an Uber-free zone, people. End of story.
Are taxis safe in Nicaragua?
Taxis in Nicaragua are not always safe. These can be very sketchy and downright dangerous.
Using a taxi is likely unavoidable though and, chances are, you'll have to take one at some point in Nicaragua. While they may not be ideal to use, they are, unfortunately, your only option at times.
Most taxis in Nicaragua are shared taxis – this is common practice. If you don't fancy sharing, make sure you agree on a solo journey and agree on the price before you get in. Don't know Spanish? Write the number down and show it to the driver, but not on your phone!
Official taxis in Nicaragua have a red border around a white license plate. You should be able to see the driver's company name, and the license plate itself should be clear, too.
Lock the doors when you get in and hide your luggage. Make sure you have small change with you so you don't hand over stupidly large bills just to get no change back.
Unfortunately, express kidnappings have been increasing recently. These are particularly common when leaving from the airport but can happen in cities as well. Usually, these start with a stranger asking if you need a taxi and end with you being forced to an ATM instead. Don't listen to drivers that seem overly eager or forceful.
Safety in Managua has been particularly called into question with a sheer number of taxis and a higher rate of taxi-related crimes.
We recommend booking a taxi through your hostel. Get staff to book a cab for you and become friendly with the driver. If they seem like a good sort, use them regularly.
Taxis aren't what I'd call safe in Nicaragua, but as I said…sometimes you have to use 'em. It's still the safest way to get around at night time for that matter. Stay aware, remember our advice, and you should be just fine.
Is public transportation in Nicaragua safe?
Most towns are served and connected by chicken buses – those colourful, old American school buses that cram everybody and their livestock on board. You know the ones.
If you're not in a hurry to get anywhere and fancy a local (if uncomfortable) experience, we say use them! Just don't take your eyes off your bag, and be sure to watch your pockets. Keep hydrated too, 'cause it can get very, very hot on these. (Did you remember a water bottle?)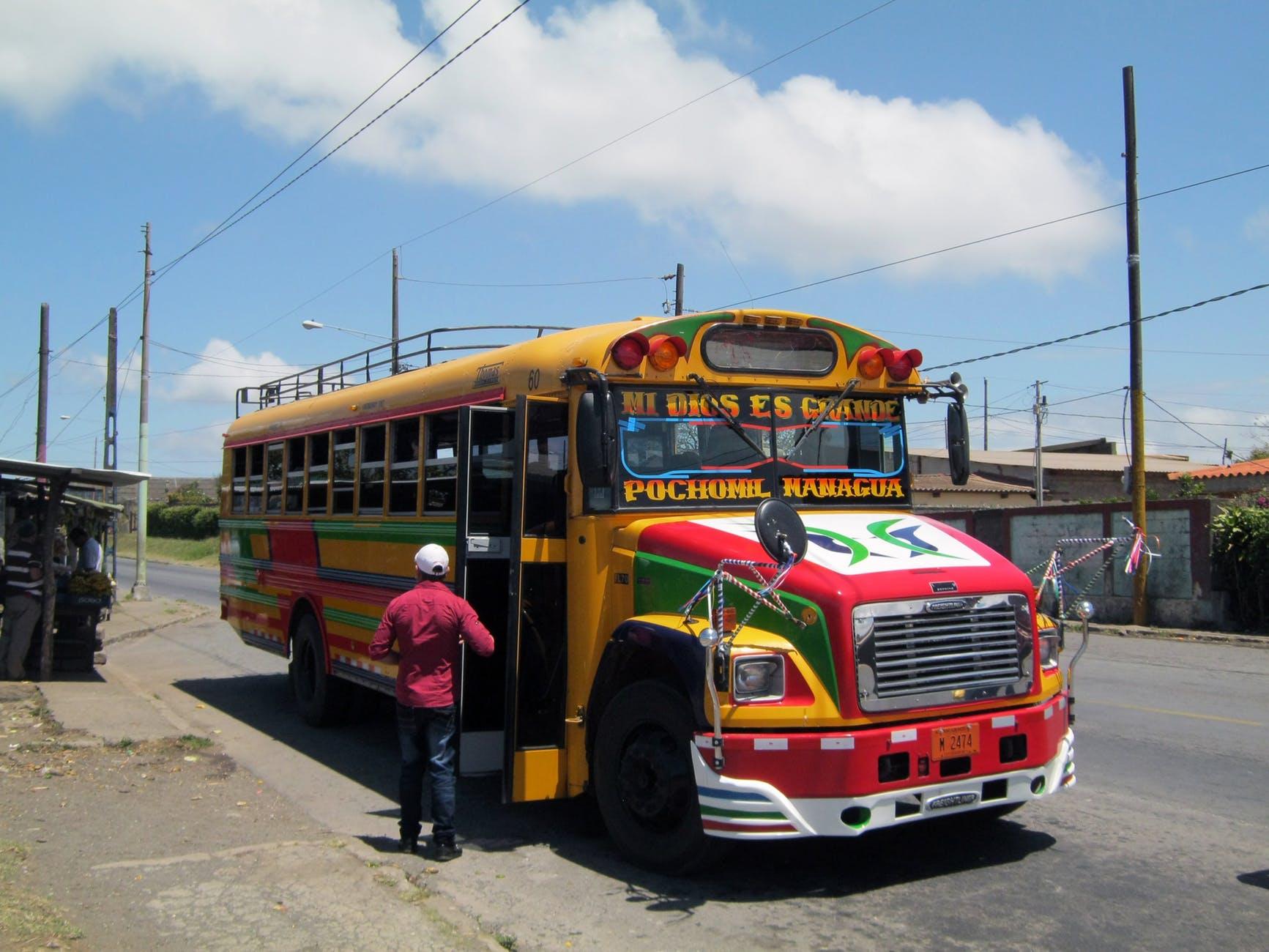 The conductors are usually friendly and will come round and collect your fare, and call out when your stop's up next.
Then there are microbuses. These are smaller, faster, and more expensive than chicken buses. They leave only when they're completely full and behave much the same as the chicken buses but in micro-form.
Bus terminals can be chaotic and overwhelming. Watch out for shady characters lingering around. The UK government recommends not travelling on public buses after dark and that includes hanging around at bus stations.
If you're after more comfort and more safety while travelling around Nicaragua, then there are privately owned minibuses. These are pretty luxurious compared to everything else – air-conditioned, pre-arranged through your hostel, and is more often a gringo-only experience. They're less authentic, but, then again, these can be a good way to meet other travellers.
Public transport in Nicaragua isn't the safest but it's still more than usable – many travellers do. To ensure you get the safest and most appropriate ride, be sure to book through your accommodation.
Keep everything on you in transit!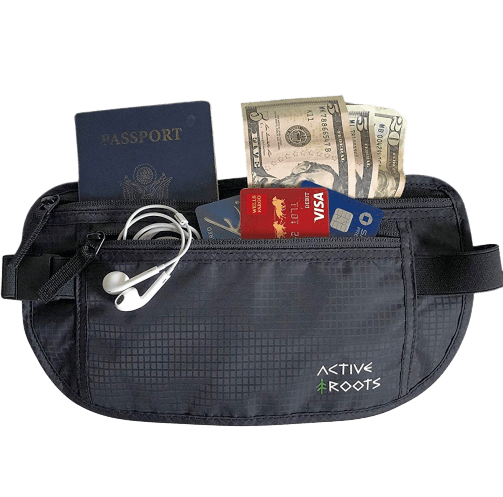 When moving from place to place, you shouldn't store travel documents in a bag, even if it's under your seat or overhead.
A full-sized money belt that stays tucked under your clothes keeps your documents and cash organized during your travels and assures nothing critical gets left behind or stolen.
Is the food in Nicaragua safe?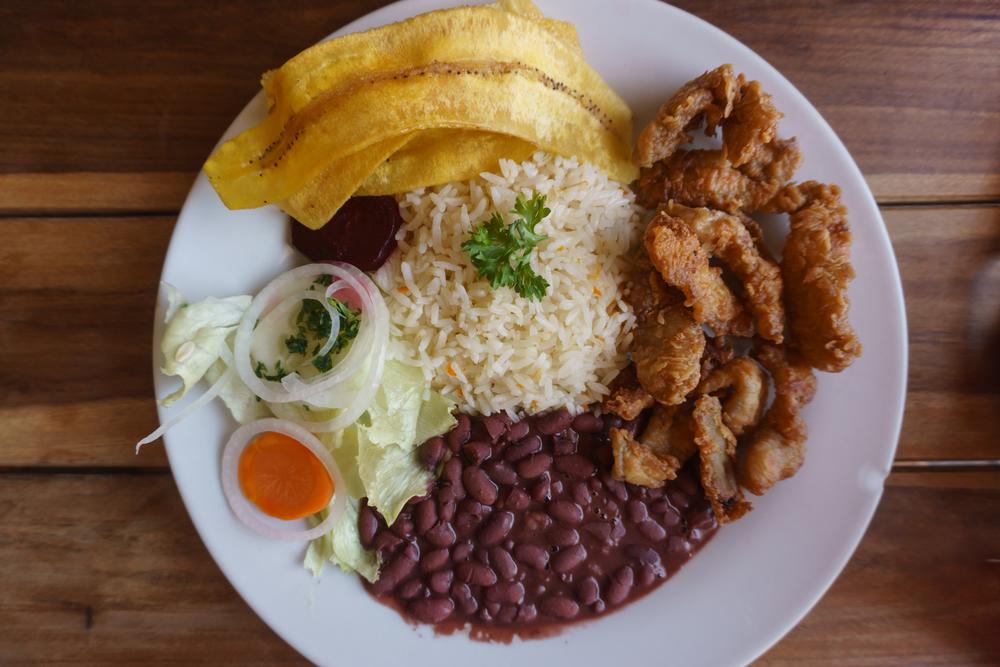 Spanish, Indigenous, and Creole flavours mix in a tantalisingly tasty cuisine offering in Nicaragua. There's heavy use of corn (of course) on the Pacific Coast, whilst on the Caribbean Coast, there's seafood and coconuts galore.
There are loads to try – from the hearty vigorón and gallo pinto (rice and beans, basically) to a whole range of desserts that feature a whole lot of almonds, cream, and honey. Of course, going on a culinary pilgrimage to Nicaragua means bearing a few things in mind.
Keep clean, don't be too greedy, and definitely use your common sense. In general, you should be fine eating your way around Nicaragua – especially if you've just come from somewhere else in Latin America. Even if you haven't, you're in for a treat. The food in Nicaragua is pretty darn safe… and delicious!
Still, to stay safe in Nicaragua when gorging, follow these tips:
Eating Safety in Nicaragua
Street food is where it's at. But rushing in and eating literally everything is a BADmove. You'll probably get sick. Unless you've just come from another Latin American country and your stomach is used to all the ingredients, it's best to ease yourself in.
If you're prone to a bad stomach anyway – or have a medical condition – that means your digestive system is a bit sensitive, then you may just want to take it easy in general. Bring rehydration sachets and diarrhoea medication.
And when it comes to street food, look around. It may all look pretty good, but a rule for pretty much anywhere in the world is to go where other people are going. Busy places are good, especially if they're more local. Patience is a virtue, so wait in line and enjoy, rather than getting something quickly at an empty stall that may not be tasty and may make you ill.
If meat, or any food for that matter, isn't freshly cooked – and especially if it looks like it's been sitting uncovered all day – don't even bother.
You may really want a smoothie because, no joke, they look amazing. But be careful of anything raw. Fruit, washed or unwashed, can be crawling with germs.
Same goes for salads and vegetables. Peel, wash with sterilised water, cook, but don't eat raw. A good way to get a bad tum.
… And ice cubes? Could be tap water.
Seafood is very popular here and it's prepared in wonderful ways! It is probably best tried in a restaurant or the in-house eatery at your hostel/hotel/guesthouse. Eating seafood on the street is usually a bad idea and you'll be asking for trouble if you do so.
Wash your hands, forever and always. Or (and), sanitise.
Traveling with an allergy? Research ahead of time how to explain your allergy (or just vegan). If you're gluten-free, pick up a handy Gluten-Free Translation Card with descriptions of Celiac disease, cross-contamination risk, and local Nicaraguans ingredients in Latin American Spanish.
Can you drink the water in Nicaragua?
The water in Nicaragua is allegedly potable and safe to drink.
Many Nicaraguans drink the tap water, but you may get Traveller's Diarrhoea if you try. It happens; badge of honour. As we mentioned, avoid ice, too.
If you don't feel comfortable, then don't risk drinking from the tap. Stick to bottled water, or bring a refillable bottle and water purification tablets. Boiling water is always the surest way to eliminate harmful organisms.
A Grayl Geopress would also be a great investment as these are quite effective in the field. Seriously, filtered water bottles are the best.
Want to save the world?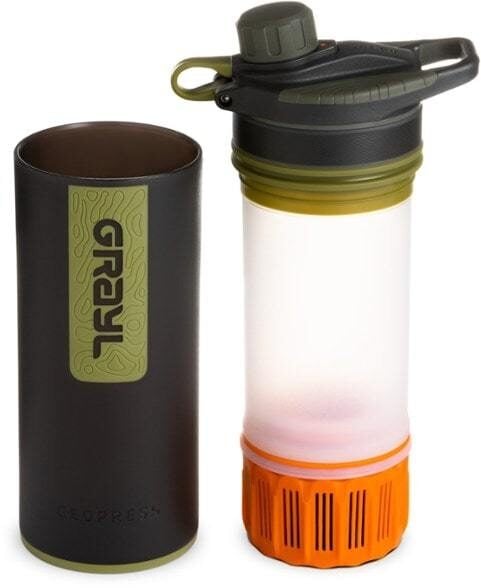 Single-use plastic bottles are a huge threat to Marine Life – Be a part of the solution and travel with a filter water bottle.
The GRAYL GEOPRESS water bottle is the ONLY all-in-one filter water bottle setup you'll need. Whether you need to purify the water from a hostel sink in Kathmandu or a stream trickle in the Andes, the Geopress has got you covered.
Read our full review of the GRAYL GEOPRESS!
Is Nicaragua safe to live?
Many ex-pats end up living in Nicaragua. It's safer than its neighbours, has a generally laid-back lifestyle, low cost of living, good food, and some amazing natural landscapes. If anything, it's becoming an increasingly popular destination for ex-pats but there are aspects that mean Nicaragua is not safe to live in.
You'll still be targeted like any other travelling gringo – that means petty theft and scams are still things to look out for. Trying your best to blend in, not being flashy, not shouting around in English; these things will help you live more easily in Nicaragua.
Learning Spanish is a must. Even if it's just a little bit, learning the local language will help you get around.
The political unrest of 2018 has had a marginal impact on the ex-pat community. While protests are common, they aren't everywhere – some rural places, especially beach destinations and islands, have been largely unaffected. People here continue to go about their lives as normal. Even during tense periods, Nicaragua is still safe to live in for ex-pats, just so long as they don't get involved.
The urban infrastructure is inhibited greatly by this unrest. There's often a shortage of fuel, frequent power outages, somewhat limited food supplies, and a heavily censored media. When there's a big confrontation the internet gets shut off, the roads are blocked, and the paramilitary presence increases greatly. At this point, protests and even looting are usually on deck.
Living in Nicaragua, you'll have to be ok with this instability and with the domestic violence. Living in Nicaragua has its pros and cons. That's why, understandably many ex-pats, along with around 60,000 actual Nicaraguan citizens, decided to flee the country.
If you want to know more about the current situation, you really should do your research. At the end of the day, I wouldn't say living in Nicaragua is safe but you may be of a different mind.
How is healthcare in Nicaragua?
Each department of Nicaragua packs its own regional public hospital – the quality of each differs according to where you are.
At the top of the public healthcare ladder is Managua, which is generally well equipped. This is followed by other major cities and a lack of services in rural areas. Generally, public hospitals in Nicaragua are NOT well equipped and not well-versed in English either.
Managua is also the place to go for private hospitals, which are up to Western European standards. The staff at these usually speak English.
If you're in need of minor treatment, like stitches or a splint, then a should be able to help you out, no problem. You'll find medications at local pharmacies and these are actually quite well stocked in most big towns.
If it's something more serious, then medical evacuation may be your only option. Make sure you have medical insurance!
The healthcare in Nicaragua has not gone unaffected by the unrest. In August 2018, it was reported that 8 Nicaraguan doctors were fired for treating wounded protesters. Kind of says it all…
Helpful Nicaragua Travel Phrases
Learning a bit of Spanish is a great way to get the most out of your trip. When I became fluent in Spanish, it really changed the way I was able to travel in Nicaragua and elsewhere in Central America. It is such a useful language to know! You can speak it in over 20 countries!
Here are a few helpful Nicaragua travel phrases with English translations for your backpacking Nicaragua adventure:
Hello – Hola
How are you? – Cómo estás?
Very good – Muy buena
Beautiful – Hermoso
Cheers – Salud
Shit – Mierda! (a very light weight insult)
Shit eater – Come Mierda (for better effect!)
What? – Qué?
Where? – Dónde?
Do you have a lighter? – Tienes un encendedor?
Two beers please – Dos cervezas por favor
Down that beer! – Hasta que la cerveza!
Can you give me a ride – Me puedes dar una vuelta?
What is your name? – Cómo te llamas?
How much does this cost? – Cuánto cuesta?
Can you give me a discount? – Me puede dar un descuento?
FAQ about Staying Safe in Nicaragua
Here are some quick answers to common questions about safety in Nicaragua.
Final thoughts on the safety in Nicaragua
Although plagued by petty theft and civil unrest, Nicaragua is still one of the safer Latin American countries you could choose to visit. It's an interesting one as well since it's sandwiched between two of the most visited countries of Central America yet remains generally undiscovered by backpackers. Even so, the tourism industry is the second biggest in the country and it could be even bigger under different circumstances.
With the advent of some serious political trouble in Nicaragua safety has come into question and tourists have been opting to not travel here. At its worst, between May and November of 2018, hostels had closed their doors and tour companies stopped operating. Backpackers ARE starting to trickle back in, but the fact remains that the situation isn't stable.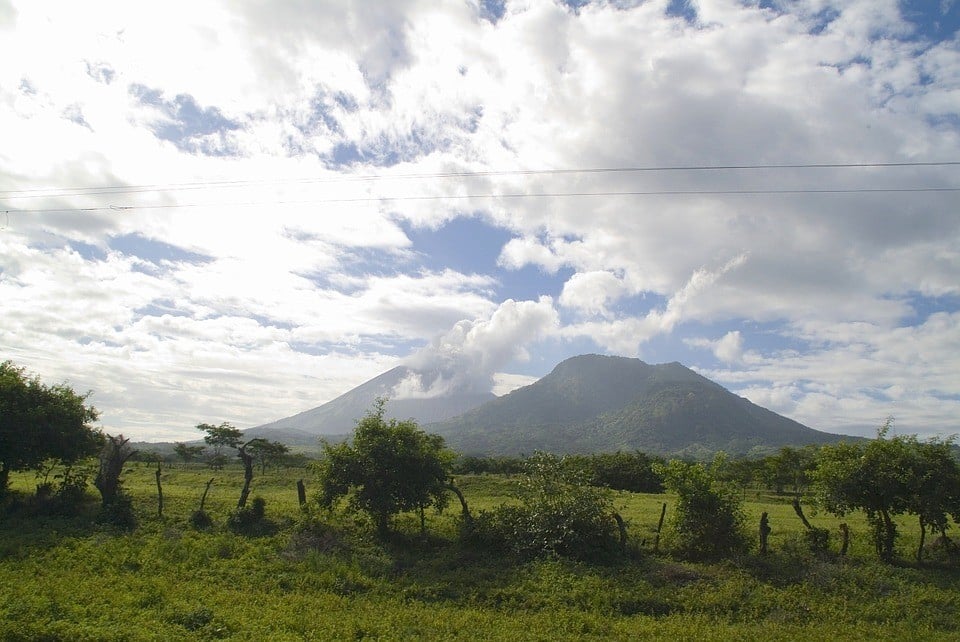 Is Nicaragua safe for travel? It's like a bubbling pot. There's a chance it could boil over but the tourist status changes thing, as it usually does Nicaragua is mostly safe for tourists provided you understand the political situation and the volatility of it.
Ultimately, you're unlikely to be a target of political violence. Tourism is important to the local economy and some (maybe not all) of your dollars go to supporting the community. So if you do ignore the travel warnings and pluck up the courage to go, make sure you travel safely and responsibly.
And have you thought about getting Travel Insurance for your trip? You can get a quote from World Nomads by clicking on the link below.
Disclaimer: Safety conditions change all over the world on a daily basis. We do our best to advise but this info may already be out of date. Do your own research. Enjoy your travels!
---
Find out how YOU can support the site.
We work hard to put out the best backpacker resources on the web for free! It's all about helping out our tribe of awesome backpacker readers (that's you!). Please visit the link to find out how you can help keep the site going 🙂
For the sake of transparency, some of the links in our content are affiliate links. This means that if you book your accommodation, buy a piece of gear, or sort your insurance through our link, we earn a small commission at no extra cost to you. We only link to stuff that members of the Broke Backpacker team has actually used and never endorse products or services that are not up to scratch. Thanks for your support!