Backpacking Nicaragua was without a doubt my favourite adventure in Central America. With chilled surfing beaches, heady party towns, towering volcanos and stunning landscapes, backpacking across Nicaragua is an experience unlike any other and there really is something for everybody. Travelling to Nicaragua is relatively easy and you can arrange pretty much all of your travels yourself. Best of all, Nicaragua is a very easy country to go backpacking in; it's cheap, it's safe and it's small – meaning the travel distances aren't too awful.
Arriving into Nicaragua
Many backpackers fly into the international airport in Managua and start their adventure there. If you're already backpacking Central America, you can cross to Nicaragua from Costa Rica or Honduras by bus or car. Bear in mind that you will have to pay $12 at any land crossing. There are no international trains going into Nicaragua but there are international buses available between Managua and San Jose, Costa Rica, San Salvador, El Salvador and Honduras. They are air conditioned and make fuel and food stops along the way. If you are planning to go by bus make sure you book in advance as the buses between the major cities can fill up days ahead of departure dates. The companies Transnica and Tica Bus are fairly reliable. There are also cheap but terribly uncomfortable "chicken buses" a few times a week between Managua and Guatemala City for $20. It is quite an experience travelling to Nicaragua in a chicken bus, they are seriously funky…
Travelling in Nicaragua
Nicaragua offers a crazy range of experiences. It might take some getting used to, but boy is this country fun! To properly explore Nicaragua I recommend catching buses – they are cheap and very frequent. Be sure to try out at least one chicken bus experience!
By bus – Bus is definitely the main mode of travel in Nicaragua, and a great way to get to know the country's geography, people and even the culture. You cannot be polite on a chicken bus; grab a seat and grab it fast or end up sitting on a sack of rice (if you're lucky!). Often your backpack will be thrown on top of the bus, never fear; shit doesn't tend to go missing. Still; keep your valuables in your daypack and your daypack on you. Most buses have TVs (surprisingly!) that play popular films and they also serve snacks and drinks during the journey and at stops. Beware endless loops of terrible Latino movies… A chicken bus seat would cost you roughly $1.
You could also catch an Express Bus, be sure to book it at least a day in advance. A ticket should cost you about $6. Another option could be to catch minibuses. They run regularly between Managua and nearby cities like Granada, Leon, Masaya, Jinotepe and Chinandega. Like Express buses they make fewer stops but expect them to be overcrowded as jamming more people in means the drivers make more cash… There are many advantages to being a shorter backpacker when travelling in Nicaragua!
By plane – This is obviously more expensive than catching buses but if you're short on time then this is the best way to get anywhere on the Atlantic Coast.
By boat – Boat is the only way to get to some of the islands like Isla de Ometepe. You could also take weekly trips if you are comfortable on a boat for long hours. It's a pretty cool way of exploring Nicaragua.
By taxi – Be very careful and haggle as much as you can in Managua. Check that the taxi sign is on the roof and that the taxi operator license is clearly visible in the front seat. In smaller towns, there is a fixed rate so it's fairly easy.
Hitchhiking in Nicaragua
Hitchhiking is generally easy whilst backpacking Nicaragua. Most people don't have cars, so if you are in a rural area, the few with cars or trucks tend to stop for lots of people. They get a kick out of foreigners. So make sure you act like a fascinating and exotic tourist. Hitchhiking is common in more rural areas and small towns, but not recommended in Managua. Nicaraguans themselves usually only travel in the backs of trucks. Some drivers may ask for a little money for bringing you along but it's usually not more than a dollar.
Like in most of Central-America, there are lots of mini buses and it's not so easy to spot taxis on the road, be sure you know if you're paying or hitching free when you climb in any type of vehicle.
Phrases you need when hitchhiking in Nicaragua
Hello – Hola
Are you possibly driving to – Quizá está usted viajando a …?
Can I ride with you? – Me permite viajar con usted?
Can I get out right here? – Quiero salir aquí, por favor.
Thanks for the ride – Gracias por llevarme!
East, West, North, South-  Este, oeste, norte, sur.
Without money – sin dinero
I don't want to pay – No quiero pagar
Here people refer to hitch-hiking as ride. Hacer ride or buscar un ride are common expressions.
Entry requirements for travel to Nicaragua
Citizens of some countries like the US, UK and a lot of European countries can travel to Nicaragua without a VISA. Other tourists can obtain a Tourist Card for $10 valid for 1 month to 3 months (depending on citizenship) upon arrival. You need to have a valid passport with at least six months to run to enter Nicaragua. There is also a $32 departure tax which is included in airfares with major airlines.
Money in Nicaragua
There are lots of international ATMS but they can be tough to find once you are outside of the cities and are in more remote areas. It's advisable to avoid small ATM transactions and get out a bunch of cash at once – just make sure you hide it well. If you need to transfer money internationally, use Transferwise, it's the fastest and cheapest way to move money around when travelling.
You should always have some emergency cash hidden on you and I've written an entire post on the best places to hide your money. If you want to carry a fair bit of cash safely on your body, your best bet is to get hold of a backpacker belt with a hidden security pocket.
Backpacker accommodation in Nicaragua
For me, one of the most exciting things about being on the road is meeting new people and staying in new places. And the best place to do that is in backpacker hostels. They are great for meeting fellow travellers, exchanging exciting travel stories and just chilling out.
You could also try Couchsurfing while travelling Nicaragua. This is another great way of meeting locals and exploring the local culture. You can save a few bucks since CouchSurfing is free.
If you are backpacking Nicaragua Airbnb could be a great alternative. You can make some awesome local friends! Use this Airbnb coupon code for $35 off your first stay at a great property!
Here are some great backpacker hostels in Nicaragua:
| | | |
| --- | --- | --- |
| Leon | Sleeping Dog | You know it's a good hostel when they offer free breakfast! They also have a kitchen if you're keen to cook up a feast. |
| Granada | Il Padrino | Awesome family run hostel in a great location. Really fun backpacker atmosphere here! |
| Ometepe |  El Jardin de la Vida | It's a cute little hostel that fits with the rural charm & they even offer Spanish lessons! |
| San Juan Del Sur | Saltwater Hostel | This place if perfect for surfers who want to wake up early & catch some waves. |
| Managua | Pachamama Managua | Old safe house during the revolution with a ton of local history. It's got a swimming pool & fish tank that you can check out underwater! |
| | The Mimundo Corn Island hostel | it's located in the breeziest corner of the island, right next to the ocean. Their balcony is probably one of the few places in the world where you can watch both, the sunrise and the sunset! How kickass is that! |
Book Your Nicaragua Hostel Here!
Where to go Backpacking in Nicaragua
Travelling in Nicaragua was one of the most fun times of my life, hand's down, I had a blast. The culture is vibrant, the people are welcoming and the experiences are unique! Below are a few of my favourite places to check out when backpacking Nicaragua. For detailed information on destinations, I recommend picking up a copy of the Nicaragua Lonely Planet guide.
Backpacking Leon
This stunning colonial city is a great place to get stuck. I ended up lingering here for nearly two weeks in the extremely comfortable
Trailwinds Hostel
. Wherever you stay, try to find a hostel with a kitchen as eating out in Leon every day get's expensive. The Pan Y Paz bakery is well worth finding for delicious bread, pastries and coffee and if you really fancy splashing out head to Carnivore for amazing meat dishes or Antonino's for big pizzas. In the evening, there are plenty of hopping bars with one of the liveliest scenes being at the Bigfoot Hostel. Make sure to check out the stunning cathedral in the main square, for just a dollar you can get right up on top of the whitewashed roof where you will be rewarded with stunning panoramic views of the city. The nearby art museum,
Museu de Arte fundación Ortiz guardian
is also well worth a look and a good place to spend an afternoon. Whilst in Nicaragua keep an eye out for the greatest smoothie chain in the world – Siembras y Cosechas – I recommend going for the raspberry, blueberry and pineapple shake! You can also arrange a visit to a 
cigar factory
from the city and this is a great way to spend an afternoon.
Volcano Boarding
One of the main attractions of Nicaragua is that you can have a crack at volcano boarding, racing down a 45 degree, jet black, ashen slope on a longboard. There are several volcanoes to choose from with
Cerro Negro
being the most popular. It's easy to arrange a day-trip from Leon or, if you prefer, you can even sign up for a 3 day hike across multiple volcanoes. You can read more about my experience
here
.
Backpacking Somoto Canyon
A must on any adventure-junkies itinerary, exploring Somoto Canyon is definitely worth it if you have the time. Just bear in mind that the canyon is a five hour journey from Leon by chicken buses and so you can end up losing two whole days just getting there and back from Leon. I do not recommend going with a tour company, it's a waste of money. Instead, just rock up at the canyon entrance and hire a guide for $25 for the day. The guide will provide you with life-jackets and everything else you need to explore the canyon safely, you will spend the day floating, swimming and jumping into the river winding through the canyon. Some of the jumps, many of which are optional, are up to eighteen meters high! If you choose to spend the night, I recommend crashing at 'Henri's Farm'.  Read more about my experience here.
Backpacking Granada
An easy hop from Leon by chicken bus, Granada is another colonial city with gorgeous buildings, a vibrant night-life and historical sites. You don't need too long, perhaps just a day, to get a feel for this city but make sure you visit the cathedral and bargain hunt for hand-made souvenirs in the central square. Be sure to stay in the incredibly good value Oasis Hostel and to find the Hot Dog Connection for some of the cheapest and tastiest burgers in all of town. If you're feeling adventurous, you could also check out the nearby Pojo de Rojo Treehouse hostel but be warned, this hostel has seen much better days and the vibe just feels all wrong.
Backpacking Laguna De Apoyo
My all time favourite place in all of Central America is Laguna De Apoyo, you should definitely make the effort to head to this enormous fresh-water lagoon a short hop from Granada. Stay in Paradiso for a couple of nights, you won't regret it.
Backpacking Ometepe Island
From Granada, take a chicken bus to Rivas and another bus to San Jorge to catch the ferry to Ometepe Island. Most travellers opt to spend a couple of days here, one exploring the island by motorbike (you can hire one for around $20 a day) and another to hike to the top of Madera Volcano. I recommend staying at the Landing Hotel, it is cheap, friendly and right next to the ferry dock. For breakfast, check out the Corner House.
Backpacking San Juan Del Sur
As soon as you arrive in Central America you will start seeing 'Sunday Funday' tank tops upon hordes of backpackers. This near-legendary event consists of getting well and truly plastered on a Sunday pub-crawl. My sources have informed me that both cocaine and MDMA are available in San Juan Del Sur but I met more than one backpacker who had been screwed over so be careful. Inside San Juan Del Sur itself, there isn't much going on, besides an amazing Italian Gelato place (go for the Nutella!), but it is a great place to plan your attack on the surrounding beaches.
Book Your San Juan Del Sur Hostel Here!
Backpacking Playa Madera
A popular surfer hang-out, this is a good place to rent a board for a day ($10) and hit the waves. Most travellers backpacking Nicaragua want to have a crack at surfing and this is one of the best places to learn. This beach is however normally pretty busy and the food is very expensive, bring snacks. Likewise, it is an expensive place to stay although if you have a tent you can camp for free. I recommend turning right (as you face the ocean) and walking along the beach, over the rocks and onto the next beach along, this is a much quieter place to stay with just one small restaurant and two guesthouses, Matilde's is the best option. If you have the time, you can rent a house to live in from just $20 a day. The next beach over from Matilde's is completely isolated – it takes just two minutes to walk there but there is currently no buildings whatsoever. It is pretty much like having your own private beach. If you're there at the right time of the year, you may see baby turtles scrambling down towards the sea.
Backpacking the Caribbean Coast
When it comes to getting to the Caribbean, you have two options. You can either fly to Big Corn Island from Managua (with returns costing around $180) or you can take a series of buses and boats for around $30. From Managua, catch a bus to El Rama and then a boat down the river to Blue Fields, maybe pause a day in Blue Fields to check out the legendary cocaine scene. From Blue Fields, catch another boat to Big Corn Island and then a panga, a small boat, to Little Corn. Little Corn is a great place to spend a few days exploring, swimming and snorkelling. You could also check out the Pearl Keys but you would need to hire a boat and this would be expensive.
Must try experiences when travelling Nicaragua
Go Volcano Boarding – An incredibly exciting experience, bolting down a volcano really gives you a huge kick. Be ready to get down and dirty!
Learn to surf – Nicaraguan beaches may not be the best to surf at but it is worth a shot. The waves are conducive for surfing and the water is warm. There are plenty of surf schools around as well.
Ride on a Chicken Bus – I don't think I need to sell this idea more. Just get on there and be ready to get squashed against the locals, try some local food and drinks and really, really experience Nicaragua.
Chill at Lake Apoyo – This gorgeous lagoon is one of the most chill places in Nicaragua. just kick back and relax while you're here and soak in all the gorgeous-ness around you.
Visit Ometepe Island – Explore this extraordinary island formed by two joined volcanoes, Concepcion and Maderas. You can hike up the volcano, explore the island on bikes or even cycle around. A great place to chill for a couple of days when backpacking Nicaragua.
Go to Corn Islands – You can snorkel, scuba dive, go fishing, and relax on this island. Get on a small boat to explore the different islands. This island is much less crowded than the others.
How much does backpacking Nicaragua cost?
Accommodation: Room costs vary across the country with Leon being one of the most expensive places to stay. In general, the good places fill up fast so you want to try and book in advance. It's possible to get a dorm bed for as little as $5 but a double room will often cost the price of two beds in a dorm so if there's two of you, you can have a private room most of the time for no additional cost. Make sure you pack your camping hammock if you want to score a free night's stay, especially if you'll be trekking & hiking.
Food: The food is cheap, tasty and plentiful. There's not as much street food as I would like but you can normally pick up a meal in a local Comedor for around $1. If you're eating out, expect to pay more like $10 for a decent meal.
Transport: When it comes to getting around in Nicaragua, it's pretty easy going. I hitched a fair bit and found it relatively easy and safe but some locals seemed to think I was crazy for risking it! The cheapest way to get around is by chicken bus. This is how most of the locals get around. Tourist shuttles are available to most major destinations on the backpacker circuit but they cost significantly more.
Activities: From kayaking and trekking to canyoning and surfing, Nicaragua is an adventure playground. You can do some activities really cheap, certainly cheaper than back home, but, if you're a serious surfer, you may want to bring your own surfboard.
What to pack for Nicaragua
On every adventure, there are five things I never go travelling without.
1. Security Belt with Hidden Pocket: I never hit the road without my security belt. This is a regular looking belt with a concealed pocket on the inside – you can hide up to twenty notes inside and wear it through airport scanners without it setting them off. This is hands down the best way to hide your cash.
2. Pocket Blanket: This lightweight, waterproof, super compact pocket blanket is a must for all adventures. Doubling up as an emergency poncho, this picnic blanket is worth it's weight in gold when chilling, or camping, on the beach. It comes with a carabiner, a secret zipped pocket where you can hide stuff and pocket loops which you can weigh down using stones.
3. Microfibre Towel: It's always worth packing a proper towel. Hostel towels are scummy and take forever to dry. Microfibre towels dry quickly, are compact, lightweight and can be used as a blanket or yoga mat if needs be.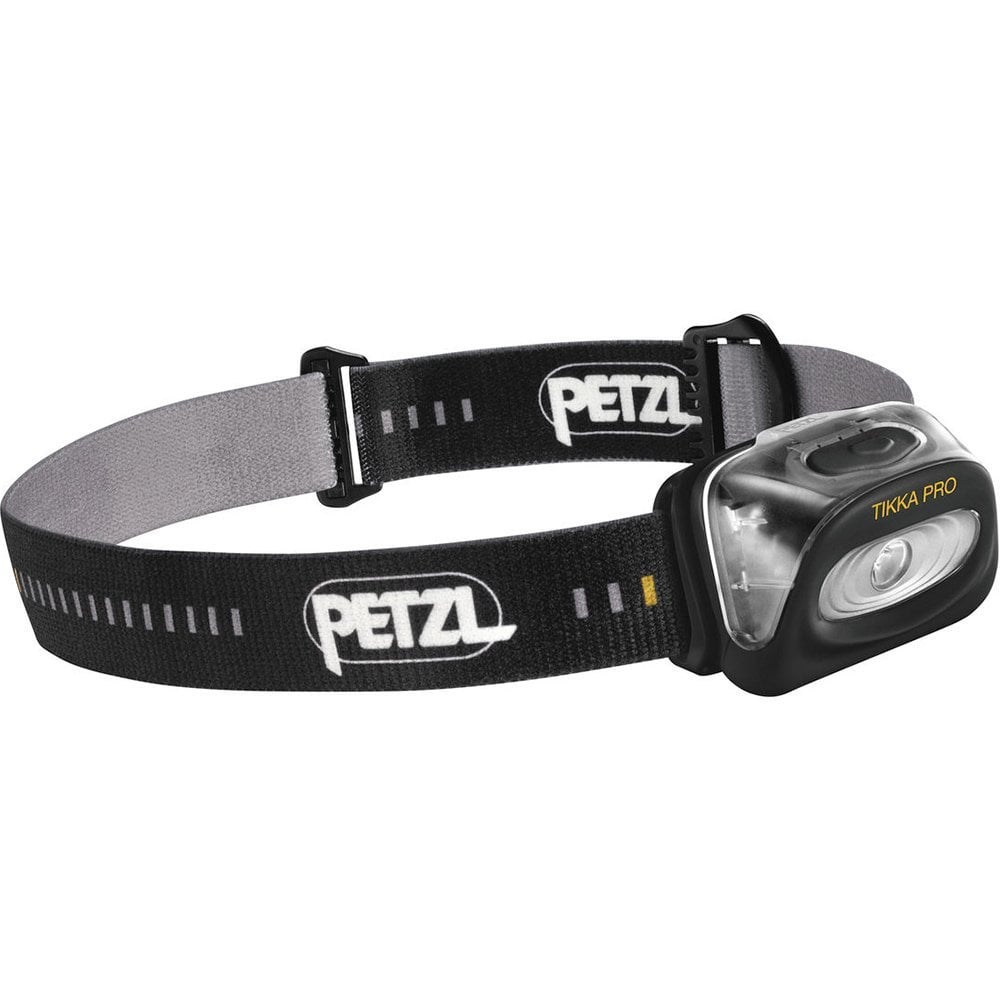 4. Headtorch: I would never travel without a headtorch. Even if you only end up using it once, a decent head torch could save your life. If you want to explore caves, unlit temples or simply find your way to the bathroom during a blackout, a headtorch is a must. Currently, I'm using the Petzl LED headlamp with red light (which insects can't see).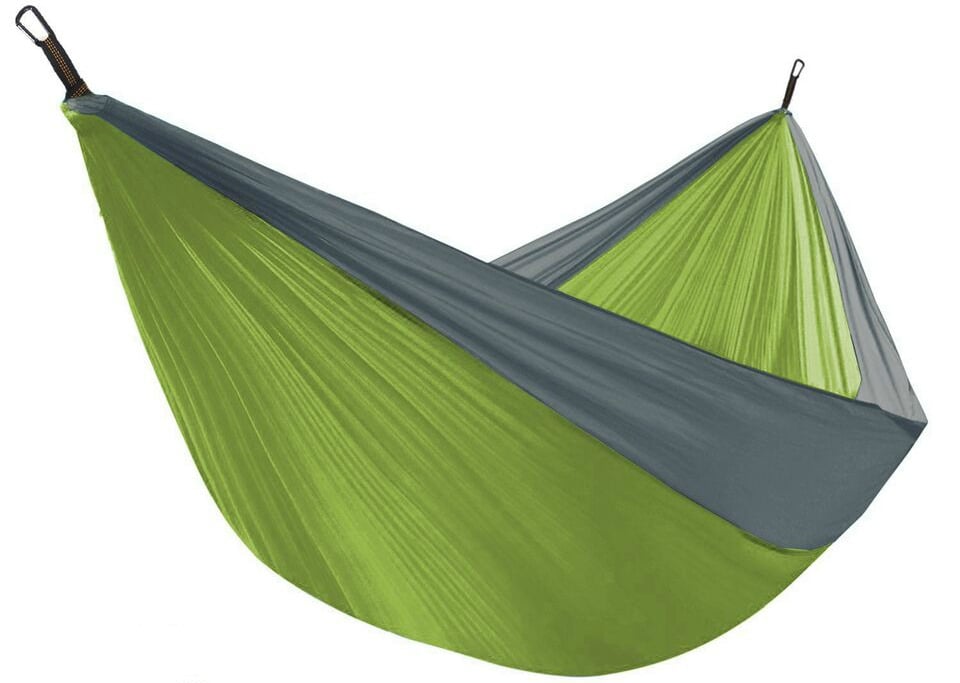 5. Hammock: Taking a tent backpacking is not always practical but hammocks are lightweight, cheap, strong, sexy (chicks dig hammocks) and allow you to pitch up for the night pretty much anywhere. Right now, I'm rocking an Active Roots parachute hammock – it's light, colourful and tough.
For plenty more inspiration on what to pack, check out my full backpacking packing list.
Budget Tips for Broke Backpackers
To keep your spending to an absolute minimum whilst travelling in Nicaragua I recommend sticking to these basic rules of budget adventuring….
Hitchhike: In Nicaragua, it is so so easy to thumb a ride and it is an ace way to keep your transport costs down and instead spend it on smashing experiences. So hitchhike as much as you can when backpacking Nicaragua.
Camp: With plenty of gorgeous natural places to camp, Nicaragua is an excellent place to take a tent. Check out this post for a breakdown of the best tents to take backpacking.
Cook your own food: I took a small gas cooker with me to Nicaragua and cooked a lot of my own meals whilst hitching and camping, I saved a fortune.
Volunteer: If done properly, volunteering is an excellent way to cut down your costs on the road. I strongly recommend Workaway – you pay just $29 for the year and then have access to literally thousands of projects all around the world where you can help out in exchange for food and board.
Pack your bible: Learn how to travel the world on $10 a day whilst you get your shit sorted, discover the secrets to long term travel and build an online income. Check it out here.
Travel phrases for backpacking Nicaragua
Hello – Hola 
How are you? – Cómo estás?
Very good – Muy buena
Beautiful – Hermoso  
Please – Por favor 
Cheers – Salud
Shit – Mierda! (a very light weight insult)
Shit eater – Come Mierda (for better effect!)
What? – Qué ? 
Where? – Dónde ? 
Do you have a lighter? – Tienes un encendedor? 
Can you give me a discount? – Me puede dar un descuento? 
Two beers please – Dos cervezas por favor 
Down that beer! – Hasta que la cerveza!
Can you give me a ride – Me puedes dar una vuelta?
What is your name? – Cómo te llamas? 
How much does this cost?  – Cuánto cuesta? 
These are just a few of the phrases I learned. I strongly recommend downloading uTalk Go – the language learning app which I use for getting to grips with the local lingo all over the world, the basic membership is free and they cover over 170 countries and counting!
Travel Nicaragua for free
Perhaps one of the best options for backpackers wanting to explore Nicaragua long-term and experience living in this truly incredible country is to get a Teaching English as a Foreign Language course online. 
TEFL courses
 open up a huge range of opportunities and you can find teaching work all over the world. To find out more about TEFL courses and how you can teach English around the world, read my in-depth report on 
teaching English abroad
.
Alternatively, if you want to find a cheap way to stay in this incredible country for as long as possible, check out 
Workaway
 – for just $29 a year you get access to literally thousands of projects around the world where you can volunteer in exchange for food and accomodation.
Sex, drugs and rock 'n' roll in Nicaragua
Nicaragua has long been renowned as one of the party capitals for travellers backpacking Central America. Cocaine is cheap and pretty easy to find if that's your bag. Booze is cheap and Nicaraguans enjoy sinking a few beers in the evening. The people are friendly, Tinder works a treat to meet up with locals and other backpackers and there are plenty of beach parties, clubs and raves… if you know where to look! Avoid travelling with drugs in Nicaragua, the police sometimes strip search backpackers and never cross an international border carrying drugs. If you do choose to indulge in heavier partying whilst in Nicaragua, take it easy – cocaine in Nicaragua is strong, cheap and addictive. Kicking a cocaine habit is fucking horrible (or so I am told), just don't get to that point.
Best time to travel to Nicaragua
If you can, try to avoid the rainy season and visit the country from November to April. The really popular guest-houses fill up fast so this is a country where it can definitely be worth making reservations. The local people are a really friendly bunch and keen to help so if you have any problems don't be afraid to ask for directions from the locals. A little bit of Spanish goes a long way in Central America so it is worth trying to learn a few phrases if you can. 
Independent Travel V.S Organised Tours in Nicaragua
Nicaragua is a great backpacker destination and can easily be explored on your own. If however you are short on time and keen to explore Nicaragua, and the rest of Central America, with a group of like minded people then I recommend checking out Free and Easy Traveller. These guys are all about getting under the skin of a destination and providing you with a unique travel experience in which you are bound to make plenty of amigos and memories. Broke Backpacker readers get a 5% discount – just use the code BROKEBACKPACKER  (All upper case!).
Onwards travel from Nicaragua
There are two border crossings to Costa Rica, Penas Blancas west of Lake Nicaragua and Los Chiles east of it. If you want to cross at Los Chiles, you will have to take a $10 boat since it is not really possible to cross into Nicaragua via Los Chiles by car. There are three major border crossings to Honduras – Las Manos is on the shortest route to Tegucigalpa, the other ones are on the Panamerican Highway which is to the north of Leon. Keep in mind that foreigners have to pay $12 to enter any land border so keep that cash in handy while crossing the border.
Apps to download before travelling to  Nicaragua
Be warned, free wifi in Nicaragua is hard to find and will probably be painfully slow. Don't use your precious moments downloading apps while backpacking Nicaragua, prepare before you go!
Maps.Me – Prone to getting lost or taking that 'shortcut' that adds another few hours onto a simple walk? This app is definitely for you. My favourite offline maps app, download your map and route before you venture out to keep you on track while backpacking Nicaragua.
XE Currency – I used this a lot when backpacking Nicaragua. It is a great help while calculating expenses.
HIDE.ME –  I always have a VPN ready to go on both my phone and laptop, I personally use Hide Me which is one of the fastest and most reliable options out there. This particular VPN allows for up to five connections which is handy for keeping all your devices connected without having to purchase multiple VPN packages.
Books to Read
The Backpacker Bible – Learn how to ditch your desk and travel the world on just $10 a day whilst building a life of long-term travel with an online income.  Shameless bit of self promo here but this book is basically my dissertation on backpacking, nine years of tips and tricks and your purchase helps keep the site going. If you've found the content on this site useful, the book is the next level up and you will learn a ton – if you don't, I'll give you your money back. Check it out here.
Lonely Planet Nicaragua Travel Guide – It's always worth having a Lonely Planet packed away, plenty of useful info on bus routes and where to go.
The Jaguar Smile – In this intriguing book, Salman Rushdie brings to the forefront the palpable human facts of a country in the midst of revolution and political disturbance.
Blood of Brothers Life and War in Nicaragua – This book is a vibrant portrait of the Nicaraguan people and their volcanic land, a cultural history rich in poetry and bloodshed.
Nicaragua At the Foot of the Volcano – This book is a rare portrait of Nicaragua today. A must read for anyone visiting Nicaragua for the first time.
Nicaragua: Living in the Shadow of the Eagle – A great book on the history of Nicaragua, its political and foreign relations, with emphasis on the U.S. influence in shaping Nicaraguan life.
A Twilight Struggle: American Power and Nicaragua – A detailed history and analysis of the Nicaraguan Revolution and the American response to it.
My Car in Managua – Another take on Nicaragua's political history but the illustrations by Nicaragua's celebrated political cartoonist Róger Sánchez Flores really enliven the text.
The Sharks of Lake Nicaragua: True Tales of Adventure, Travel and Fishing – Randy Wayne White is one of America's most adventurous travellers. In this collection, he writes about the pleasures of being alone and on the move. He studies anti-terrorist driving techniques, dives for golf balls in an alligator-infested pond, hunts his fellow man with a paint gun, ice-fishes for walleye with X-ray-stunned night-crawlers, and goes pig-shooting. 
Here are some more amazing books to read during your Nicaragua backpacking trip.
Sex, Drugs & Rock n Roll
Drugs are fairly easy to find in Nicaragua, especially the Caribbean side & around the Corn Islands. Although it's effortless stumble across, you're also vulnerable targets being a foreigner. You can acquire cocaine for $7 USD a gram & something to smoke for even less. Just be smart, I've heard that many crazy stories from other travellers whilst backpacking through Central America. No one wants to land in Nicaraguan jail, so check out Blazed Backpackers 101 for tips on how to stay safe whilst getting fucked up!
Weather in Nicaragua
Low season is May to October as its raining all the time, making some rural area's hard to pass & hiking trails super slippery. Howev, r this weather pulls in some of the biggest swells, especially on the Pacific side of Nicaragua, where all the good surfing breaks are. High season is between December & April, when the sun is shining. Like everywhere prices increase, accommodation books out & the tourist hot spots are packed! Check the weather in Nicaragua here.


How to stay safe in Nicaragua
Check out Backpacker Safety 101 for tips and tricks to stay safe whilst backpacking.
Pick yourself up a backpacker security belt to keep your cash safe on the road.
Check out this post for plenty of ideas on ingenious ways to hide your money when travelling.
I strongly recommend travelling with a headlamp whilst in Nicaragua (or anywhere really – every backpacker should have a good headtorch!) – check out my post for a breakdown of the best value headlamps to take backpacking.
Get insured before backpacking Nicaragua
Even if you are only going on a short trip, you should always travel with insurance. Have fun on your backpacking adventure but please do get insurance – take it from someone who has racked up tens of thousands of bucks on an insurance claim before, you need it.
As a wise man once said, if you can't afford travel insurance, you shouldn't be travelling – so be sure to get your backpacker insurance sorted before you head off on a backpacking adventure! Travelling without insurance would be fucking stupid. I highly recommend World Nomads.
Even if you don't get insurance with World Nomads, Please do get some sort of insurance from somewhere, there are lots of decent options online.
Yay for transparency! Some of the links in this post are affiliate links. This means that if you book your accommodation, buy a book or sort your insurance, I'll earn a small commission at no extra cost to you. I only link to stuff I've actually used and never endorse crap. Your support helps me keep the site going. 
Like this post? PIN ME!!