Whether you're planning your next travel adventure, packing your 'go-bag' for your next search and rescue call or wrenching beneath your truck to loosen that stubborn bolt. There is one thing in common everyone needs for all these different scenarios: a good, reliable headlamp.
As a professional outdoorsman, I am often asked what travel essentials I pack with. Short answer: a knife, water bottle, food, first aid kit and a durable headlight.
Throughout my time spent in the outdoors, I have used and tested a number of different headlamps. Some products have specific uses, as you read through this selection, ask yourself: which of these headlights will suit my needs?
Looking for the best cheap headlamp? The best running headlamp? The brightest headlamp? Well, we've got you covered! So, let's crack on then!
Quick Answer: The Best Travel Headlamps Reviewed
OVERALL BEST TRAVEL HEADLAMP
BEST VALUE FOR MONEY HEADLAMP
BEST VALUE FOR MONEY HEADLAMP
Vont SPARK Headlamp
Weight > 1.6 Ounces
Lumens > 200
Battery Type: > AAA
BEST GENERAL USE HEADLAMP
BEST ULTRALIGHT HEADLAMP
BEST ULTRALIGHT HEADLAMP
BioLite 325 Headlamp
Weight > 1.8 Ounces
Lumens > 325
Battery Type > Rechargeable
BEST ECO-FRIENDLY HEADLAMP
BRIGHTEST BEAM HEADLAMP
BRIGHTEST BEAM HEADLAMP
Fenix HM60R Headlamp
Weight > 5.5 Ounces
Lumens > 1200
Battery Type > Rechargeable
Why should you travel with a headlamp?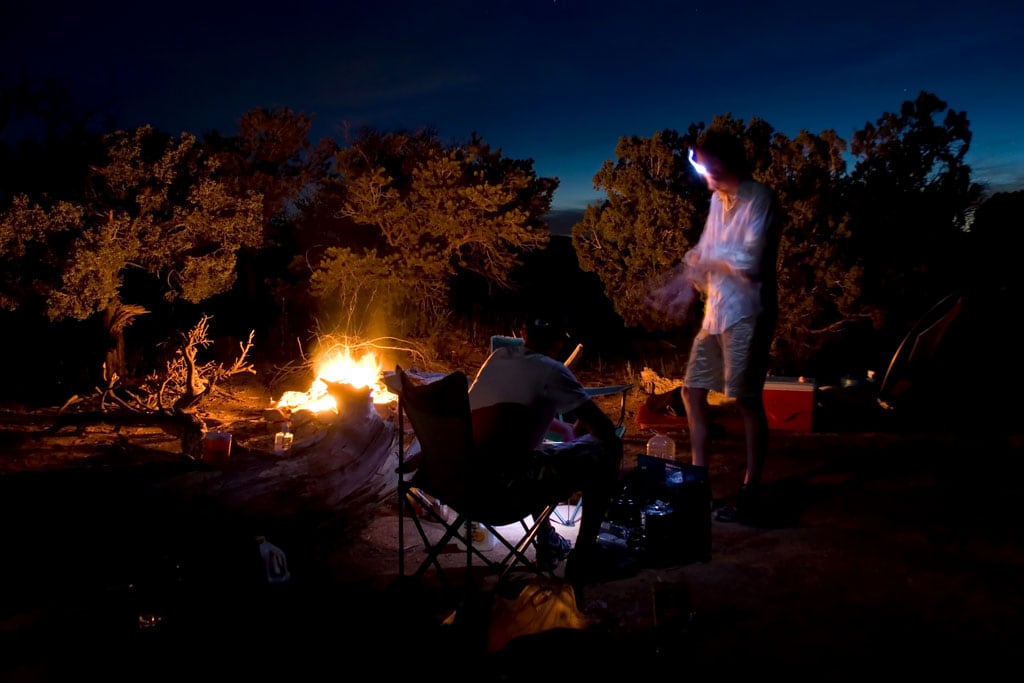 Ask any experienced traveler what their top essential gear list is, you're likely going to get different a number of different answers with a number of different items. I guarantee one item will remain consistent with their must-haves: a high-quality headlamp. Having a headlamp for travel is a guaranteed way to avoid having a backcountry epic mishap.
Accidentally got lost on that new hike you wanted to explore? Now there's no way you're going to make it back to the trailhead before sunset. Good thing you packed your headlamp.
You and your partner underestimated the time it would take to send that badass multi-pitch climb. Now you're gonna have to rappel down in the dark. Good thing you packed your headlamp.
Driving across the desert in the middle of the night and you blow your tire? Gonna have to change it right then and there. Good thing you packed your headlamp.
I could go on forever, but lets cut to the chase. Headlamps are an essential in any travel packing list, period. Allow this buyer guide to help you navigate all the considerations by optimizing the wide selection out there to meet YOUR travel needs.
The Best Headlamps for 2023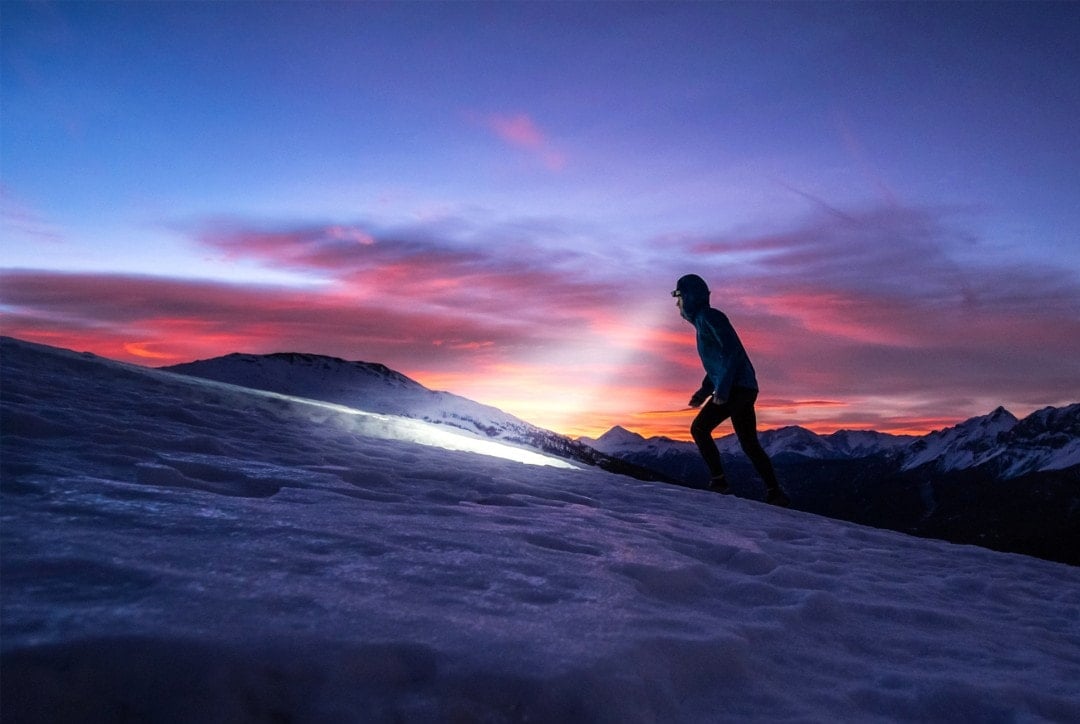 Whether you're on the market for a new headlamp, or simply trying to learn more about what's out there. This article is the best place to start. With over a decade of experience as an Outdoor Professional, I have field-tested many headlamps.
Some definitely worked better than others, fortunately for you, someone like you can learn from all my years of researching the best products. Let's also make one thing clear, we've got a range of different budgets catered for, but a crappy cheap headlamp is not going to cut it when it comes to outdoor use!
Here are some of the best travel headlamps out there, let's start with one that I personally use in the field:
#1 Overall Best Travel Headlamp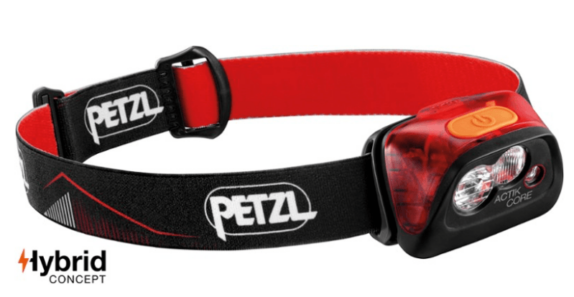 Specs
Price: $

79.95

Weight: 3.1 Ounces
Lumens: 600
Battery Type: AAA
Beam Type: Flood/Spot
Tried, true and tested. This one is at the top of the list for us, for one reason: versatility.
For years Petzl paves the way for gear innovation, headlamps included. The Petzl Actik Core hits the mark on all of our travel headlamp considerations.
This product is lightweight weighing 3.1 ounces (88 grams). Bright lights baby! 2 beam settings (flood or mixed) which offers different levels of white brightness. Additionally, red light is included, which is ideal for keeping insects from flying up your nose, in your ears and for us dudes, keeping bugs from getting trapped in your beard. Also, red light preserves night vision (ideal for reading in your tent).
The Petzl Actik Core comes with a USB rechargeable battery (full recharge in 3 hours or less); however, it is compatible with AAA batteries. Water-resistance is another critical feature. This product can withstand splashing; but keep in mind, water-resistant does NOT mean waterproof.
Finally, for the adventure that requires wearing helmets. The Petzl Actik Core is compatible with any climbing and/or biking helmet. We rate this as our best rechargeable headlamp for sure.
Our team are massive fans of Petzl head torches and they love this model. They find the headlamp to be simple and easy to use as well as super comfortable and lightweight. They also find Petzl tend to make torches that are hard-wearing and long-lasting.
Pros
Detachable Headband (Ideal for washing)
Strong Battery Life
Multiple Beam Settings
Winter is coming… WARM UP!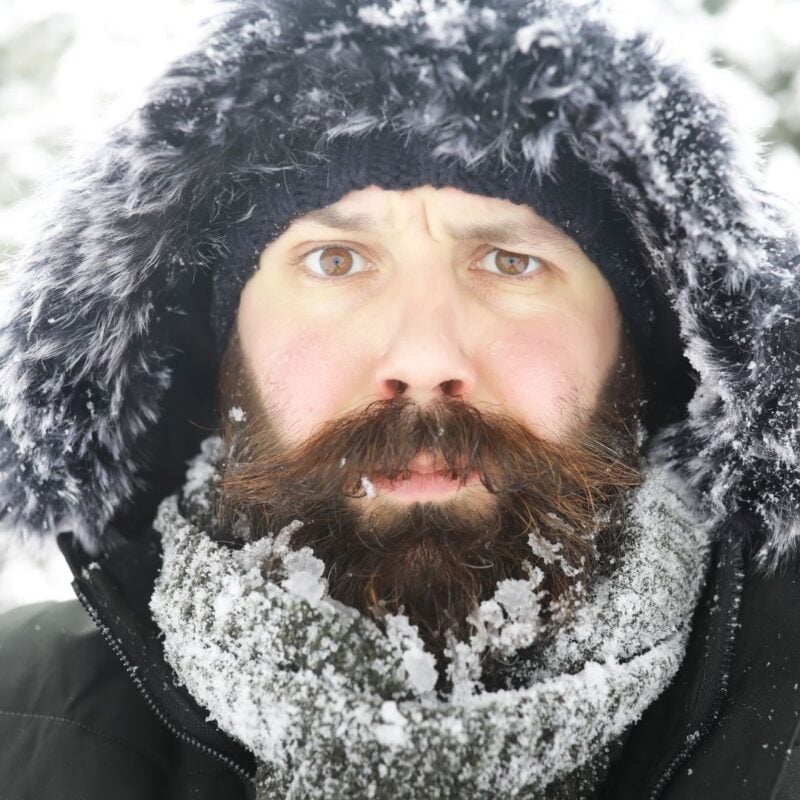 Get up to 50% OFF when shopping gear for the winter on REI.
Warm up for the holidays and SAVE on outdoor gifts all the way through Dec 18!
View on REI
#2 Best Value For Money Headlamp
Specs
Price: $14.95
Weight: 1.6 Ounces
Lumens: 200
Battery Type: AAA
Beam Type: Flood/Spot
Among all the headlamps out there, this one is the best bang for your buck BY FAR. We reckon it's the best cheap headlamp out there for a few reasons.
Typically, less (money) means fewer features. Not with the Vont SPARK. With this product, you have brightness, 7 different light modes ranging from low to high beam, SOS and strobe. With the brightness, you have a strong battery life. What does strong battery life mean? 8 hours in low mode and 3 in high mode. That means even if you really got yourself into an all-night epic, the Vont SPARK has the power to keep you lit through the long dark hours.
Some headlamps don't last as long as you want through all the wear and tear. This headlamp is drop resistant (ideal for you clumsy folks out there) and waterproof. Yes, you read that correctly. With the IPX5 waterproof rating blah, blah blah. What does all that mean? It means that this was tested in serious conditions and made it out the other side still shining.
Sometimes more money spent on a product (usually) means a warranty. The Vont SPARK stands behind their low price and backing up their quality with a lifetime warranty. This is one of the best headlamps for travel AND it won't break the bank. The Vont Spark is an obvious addition to any backpacker's gear kit.
Our team felt this was their best budget headlamp given how long-lasting the torch lasts, it really does rival some of the most expensive brands. The brightness of the headlamp is also pretty impressive too for such a cheap torch, our team felt for occasional use for camping or backpacking, it was ideal.
Pros
Lifetime Warranty
Strong Battery Life
Low Competitive Price
#3 Best General Use Headlamp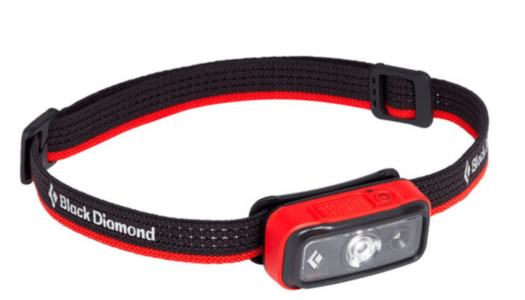 Specs
Price: $26.95
Weight: 1.9 Ounces
Lumens: 160
Battery Type: AAA
Beam Type: Flood/Spot
This is the headlamp for the travelers out there who like to keep it simple.
With all the market standard features that come with this headlight, nothing stands out in particular. Except for one feature: durability.
With an IPX8 rating, you can expect to take this headlight on one adventure after another. Headlamps with resiliency like this one can expect to last through even the most versatile usage. Not to mention, the high IPX rating means it is guaranteed to withstand water up to 1.1 meters (over 3 feet) for up to 30 minutes.
For an affordable and competitive price, you can know the Black Diamond Spot Lite 160 will be worth your money after it withstands all kinds of adventures for years to come.
The team loved how simple and lightweight this head torch is. Another feature that came in useful for them was the 160° tilt mechanism, which made it perfect for things like hiking. The power-level Indicator display was also a nice feature which meant they were never caught out.
Pros
Competitive Price
Light weight
Durable
#4 Best Ultralight Headlamp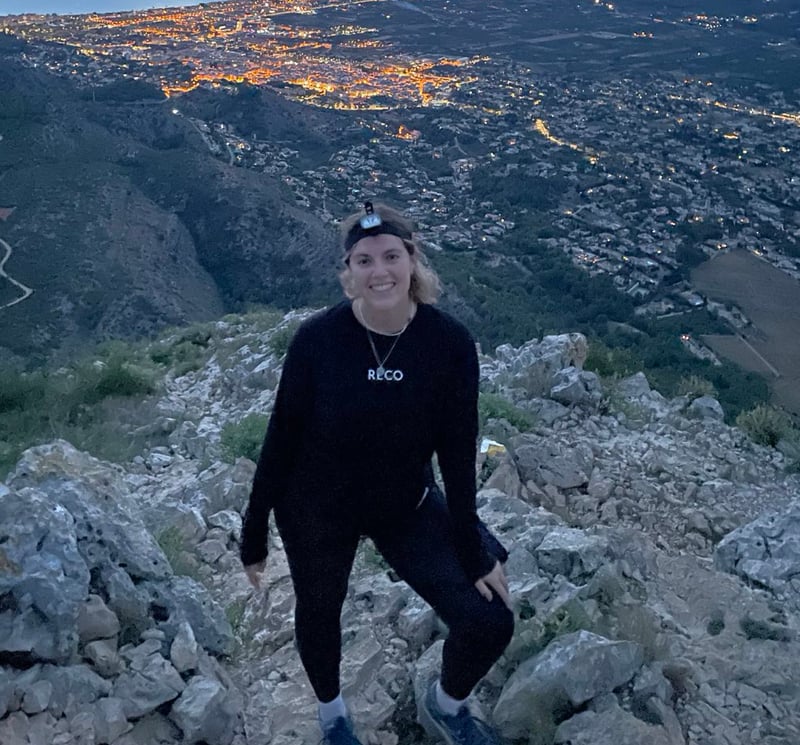 Specs
Price: $

49.95

Weight: 1.8 Ounces
Lumens: 325
Battery Type: Rechargeable
Beam Type: Spot
Trying to cut some weight on your next thru-hike? Or are you going minimalist hiking to basecamp for your next alpine climbing adventure? Well, Biolite has made the headlight that takes you back to the basics.
First things first, let's talk about weight since this is an ultralight headlamp. 1.8 ounces (51 grams). That means you strap it to your dome, turn it on and you won't even notice its there (until you turn it off).
Despite the sacrifice in weight, there is no sacrifice in brightness. With 4 brightness modes you'll be able to navigate through the darkest of hours. Red light allows you to cook around your stove at the end of a long day without insects driving you insane. Or when the fire finally dies, you can continue to read your book and preserve your night vision.
This is also a great option for all you eco-friendly hippies that don't want to trash batteries. The BioLite comes with a USB rechargeable battery. So you can leave the AAA's on the shelf when stocking up at the grocery store before your next trip.
Our team rated this as their best headlamp for under $50. Not only because it performs to a great level for the money, but because it's super light and takes up hardly any room in your bag as well. The other real stand-out feature for convenience was the USB charging meaning it could be easily topped up with a portable battery pack and there's no need for carrying heaps of batteries.
Cons
Lighter weight sacrifices durability
#5 Best Eco-Friendly Headlamp
Specs
Price: $129
Weight: 2.9 Ounces
Lumens: 300
Battery Type: Rechargeable
Beam Type: Flood/Spot/Strobe
First, if supporting socially and environmentally responsible companies are your thing, then Eukarya is the company for you. For every Eukarya product that is purchased, 1 tree will be planted.
Now let's talk about the product itself: Ditch the batteries at home since the Origin Cherry Wood Headlamp is supported through a micro USB rechargeable battery. Through its different beam settings (high, low and strobe) you can expect 15 hours of bright life out of this bad boy.
Have you ever spent heaps of time hunched over trying to start that wet fire? Not only will the fire not start as quickly as you need but your neck and back are starting to ache. The Eukarya Origin Cherry has a unique 50-degree tilt so you can take the time you need to complete the task at hand without sacrificing the body.
For those wanting something a bit special, then our team felt this was perfect. The style-conscious adventurer will look the part with this headtorch on their bonce! The team love how it combines classic outdoor style with modern functionality, I mean, where else are you going to find zebra wood combined with USB charging!?
Pros
Socially Responsible
Unique Design
Strong Battery Life

Do You Want to Travel FOREVER??
Pop your email in below to get a FREE copy of 'How to Travel the World on $10 a Day!'.
#6 Best Running Headlamp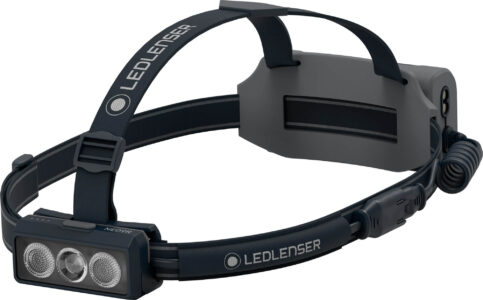 Specs
Price: $

119.95

Weight: 7 Ounces
Lumens: 1200
Battery Type: Rechargeable
Beam Type: Adjustable / Flood
This headlamp is for all you runners out there. We are talking about bright, durable, and versatile for all the folks that have some distance to cover.
You can wear the Ledlenser NEO9R with different mounting options. Strap it to the head or chest before your run, whatever makes you more comfortable. Additionally, the strap has a reflective band for nighttime safety.
This unique product has an advanced focus system, different from other products. Without having to stop or slow your pace you can rapidly go from a long-distance beam to a broad floodlight. Make your presence known to oncoming cars or hikers as you're running towards them, the Ledlenser NEO9R has a high light output (1200 lumens) with a beam distance of up to 200 meters.
Even when the weather turns sour, some dedicated folks need to find a way to get the heart rate up. Thankfully the Ledlenser NEO9R has proven durability. Water resistance and dust-proof means you can get your run in no matter the conditions.
When it comes to torches, LED Lenser are a top brand that can be relied on when it comes to power and longevity. And, this thing is bright! Our team loved it, especially for trail running at night and felt the torch offered impressive range. They were also impressed by the rear light that adds an additional layer of safety when it comes to nighttime roadside runs and walks.
Pros
Bright
Versatile Mounting Options
Reflective Band for Safety
Cons
Heavy
Battery pack makes it less compact
#7 Best Rechargeable Headlamp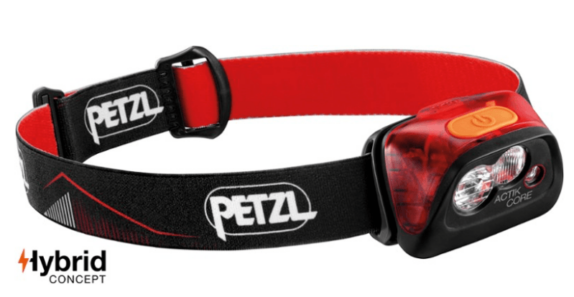 Specs
Price: $69.95
Weight: 2.8 Ounces
Lumens: 450
Battery Type: Rechargeable
Beam Type: Flood/Spot
Let me tell you from experience, on longer expeditions, having to resupply loads of batteries feels like more than an inconvenience. To put it simply, it sucks. The Petzl Actik Core Headlamp meets the needs of the 21st-century traveler.
High-efficiency rechargeable batteries allow you to rise before dawn and set up camp long after sunset. When fully charged, you can count on a high beam for 2 hours. With continuous low beam usage you can count on 130 hours of guiding light through the darkness.
Ever thrown your headlamp in the brain of your pack, loaded it in the back of the vehicle under a pile of other gear, only to grab your headlamp at dusk to find out it was on all day? We've definitely been there. The Petzl Actik Core Headlamp has a locking function to avoid just that, turning on when it should be off.
With the Petzl Actik Core Headlamp versatility is the name of the game. Whether you're out for a night run, planning an extended backpacking trip or gearing up for a long day climbing big walls, you'll want a headlamp that will stay lit for as long as you need it to.
The team once again were impressed by the simplicity of this Petzl head torch. They felt it was perfect for activities like climbing where they needed a long-lasting and easy-to-operate torch that could be used with one hand. The additional functionality of being rechargeable meant they could recharge it each day even with a portable battery pack if they were on a multi-day hike or climb.
Pros
Efficient Rechargeable Battery
Locking on/off button
#8 Brightest Beam Headlamp
Specs
Price: $

79.95

Weight: 5.5 Ounces
Lumens: 1200
Battery Type: Rechargeable
Beam type: Floot/Spot
The whole point of owning a headlamp is to be able to see in the dark, obvious right? Apparently not to all manufacturers. The Fenix HM60R headlight eliminates all the other pointless features and provides you what you need, light, and lots of it. With 6 brightness levels, each beam ranging from 5 to 1200 lumens, the Fenix HM60R can illuminate a dark cave or simply help you navigate the trunk of your car at camp while the sunsets.
For the explorers who like to adventure in or around water, know that this headlight can be submerged to 6 feet (2 meters) underwater. Its aluminum frame also makes it highly impact resistant to long term abuse.
The Fenix HM60R headlamp also has a USB rechargeable battery but can operate on other batteries without the charging option.
Imagine it's your turn to cook dinner at basecamp, you're responsible for feeding all your fellow explorers after a long day in the mountains. I cannot think of a better headlamp for scouring food bags for the right ingredients, running a quick repair on a dirty stove or doing some first aid on that nasty blister your partner got on the descent from the summit. This is the ultimate camping headlamp.
Our team were blown away by how bright this thing is! Some of them are keen cavers and this thing really did light up those areas that are pitch black incredibly well. They also felt it was a super robust and durable torch really suited to challenging environments when you need a torch you can rely on.
Pros
Very Bright
Rechargeable
Waterproof
Includes Spare Parts
The best present of all… is CONVENIENCE!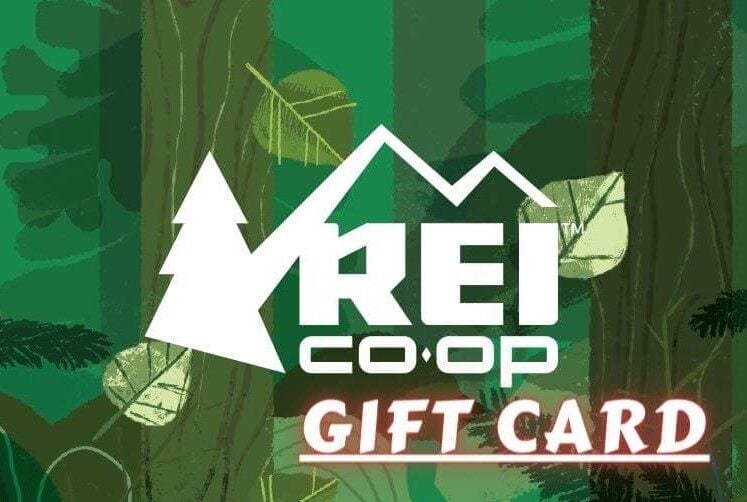 Now, you could spend a fat chunk of $$$ on the WRONG present for someone. Wrong size hiking boots, wrong fit backpack, wrong shape sleeping bag… As any adventurer will tell you, gear is a personal choice.
So give the adventurer in your life the gift of convenience: buy them an REI Co-op gift card! REI is The Broke Backpacker's retailer of choice for ALL things outdoors, and an REI gift card is the perfect present you can buy from them. And then you won't have to keep the receipt. 😉
Buy on REI!
Best of the Rest: More of the Best Travel Headlamps
Specs
Price: $

34.95

Weight: 3.32 Ounces
Lumens: 350
Battery Type: AAA
Beam Type: Flood
Petzl makes some of the best headlamps on the market by far, the Tikka really adds to their collection.
For years now, Petzl leads the way with headlamp technology and personally, I've always favored Petzl headlamps – they give the absolute best light to weight ratio out of all the headlamps on the market.
I personally have owned Petzl headlamps, and after years of rain, snow, and sweat this product has proven its resiliency time and time again.
The Petzl Tikka featured smart adaptation technology meaning the brightness of the headlamp will never decrease as the battery drains. This is also a tough headlamp that is far more water-resistant than most headlamps on the market and is durable.
This is a 350-lumen headlamp that offers a beam distance of 70 meters! Like all Petzl models, this headlamp comes with multiple modes including a strobe for signaling in an emergency.
The Tikka is a classic headlamp for those wanting something that offers awesome quality, comfort and range without breaking the bank. For backpackers or occasional campers wanting a good go to torch, our team feels this is perfect.
Specs
Price: $59.95
Weight: 2.75 Ounces
Lumens: 700
Battery Type: Rechargeable
Beam type: Spot
When I imagine the Fenix HM50R V2.0 headlamp one word comes to mind, rugged.
Fenix Headlights are ideal for travel when it comes to brightness, durability and rechargeability. There are few headlamps that have "torch" settings. The beam ranges from 4-700 lumens, giving you the ability to have visibility in the darkest of places.
Imagine coming back to town after a long day of exploration, and dropping your hostel keys in the dirty street. Bust out your Fenix headtorch and you'll find that tiny key in the most stubborn conditions.
The body of the headlamp is made of aircraft-grade aluminum giving it extra durability. This product ensures protection against dust and is waterproof up to 6 feet (2 meters). In addition to its braun, this thing has brains too! The Fenix HM50R V2.0 has a memory circuit that automatically turns on your last used setting, making it ideal for busting it out in a flash.
Our team just loves how hardwearing and durable this headlamp feels, especially given it's reasonable weight. They feel for those taking their torches into challenging environments, or just the super clumsy amongst us, it's a great option.
Specs
Price: $29.95
Weight: 2.3 Ounces
Lumens: 300
Battery Type: AAA
Beam Type: Flood
The Petzl Zipka headlamp is unlike most headlamps on the market. It comes with all the standard features but is more versatile in one unique way. The retractable headband.
Why would the retractable headband matter? It matters because you don't always wear your headlamp on your head. Sounds stupid, but hear me out:
There are those unique situations where it's easier to read your map while having the torch attached to the shoulder strap of your pack. Or maybe having the light attached to your wrist while digging through the bottom of your pack late at night. Even when you're about to commit to the long bike ride home in the dark and your bike light died, you're forced to problem solve by strapping the Petzl Zipka to your handlebars and cruise home in safety and style.
In all honesty, the other features of this headlamp meet the standard of other lights on the market. But if you're that McGyver that needs to solve a quick problem in a pinch, then the Petzl Zipka would be a good option for you.
It might look a bit different, but our team were pretty impressed by the versatility of this headlamp. They like that the strap didn't get in the way if they wanted to use this torch in a handheld fashion, or for that matter, any number of different configurations.
Specs
 Price: $159.95
Weight: 6.3 Ounces
Lumens: 1300
Battery Type: Rechargeable
Beam Type: Flood/Spot
For all those tech nerds out there that enjoy going for a good ramble, look no further because we found something that you're sure to get stoked on. This headlight is bright, durable and smarter than the average headlamp.
This Bluetooth product connects directly to your smartphone and allows you to control the varying light ranges from the palm of your hand. The Ledlenser MH11 uses Optisense technology to automatically adjust light output depending on your surrounding light conditions. The Optisense also notices when there is excessive glare, automatically reducing the light so you don't accidentally blind yourself or get blinded by your adventure buddy.
In addition to the Optisense technology, the battery comes with a magnetic rechargeable system and status indicator. This headlamp is unique in the sense that it is smarter. If you're looking for a bright, durable, rechargeable headlamp that's smartphone-compatible, the Ledlenser MH11 Rechargeable Bluetooth headlamp is worth looking into.
This headlamp might be a bit bulkier than others on the market, but for that, it offers many more features. The team felt the more substantial construction made the torch feel sturdier and longer lasting. The 7-year warranty also gave them more confidence to take this torch wherever they wanted.
Specs
Price: $19.95
Weight: 2.65 Ounces
Lumens: 300
Battery Type: AAA
Beam Type: Flood
The Black Diamond Astro 300 Headlamp is the headlamp for all you minimalists out there.
This headlight comes with the standard features, its sleek, simple and compact. Its design allows you to be able to slide it into your pocket as you're making dinner just before sunset and bust it out when its time to do the dishes after dark.
Imagine your adventure buddy swings by your place to pick you up before a multiday mission. At the trailhead your friend realizes they forgot their headtorch, good thing you packed an extra. Ideal for a backup or throw it in your car before your next adventure. The Black Diamond Astro 300 is for the traveler who doesn't care about features and just needs something practical.
For those on the team not interested in anything fancy, but instead, a torch that just works and works well, then this is perfect. They love that this thing just works and it works well!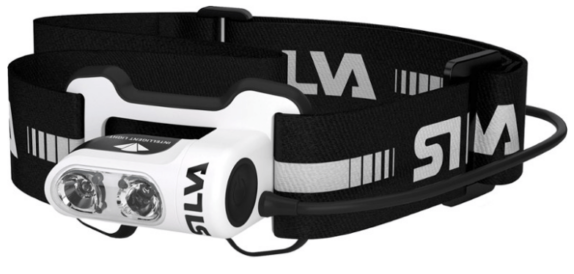 Specs
Price: $129.95
Weight: 2.9 Ounces
Lumens: 350
Battery Type: Rechargeable
Beam Type: Flood/Spot
It takes a special kind of person to be a dedicated runner, that same dedication needs to be assembled for the products they use for their run. That's where the Silva Trail Runner 4 comes in.
This headlight is the combination of high performance, comfort and durability.
Imagine running up a trail, emerging at the base of the ridgeline, and boom it's right there, the summit. Different surroundings call for different light settings. The Silva Trail Runner 4 Ultra Headlamp has a specialized Intelligent Light feature. Meaning it combines a wide floodlight and a long spot beam ahead of you to meet your needs in diverse surroundings.
This product is also capable of performing in colder settings. The USB rechargeable battery comes with an extension cord. So you can keep the torch warm in your jacket layers while the battery charges.
Whether or not you're a runner, if you need a headlamp that is as dedicated and as rugged as you are. Take the Silva Trail Runner 4 Ultra into consideration.
The runners on the team found this headlamp was comfortable to wear on a long run, didn't jump around on their heads and lasted long enough for a good evening outing. They also liked that it stood up to rain and mud well.
Specs
Price: $29.95
Weight: 1 Ounce
Lumens: 50
Battery Type: Lithium non-rechargeable
Beam Type: Flood
If you're looking for a headlight to stash in your first aid kit or your 'go-bag' before your next search and rescue call, then you'll definitely want the Petzl e+LITE.
Once again Petzl delivers to provide you THE emergency headlamp.
There is one beam setting for one purpose, to be seen from a distance. Not only can you be seen from a distance, but you can also be heard from one too. The adjustable headband has a whistle attached, allowing you to make your presence known.
The Petzl e+LITE is built to withstand even the most extreme temperatures. Ranging from -22 degrees to 140 degrees Fahrenheit (-30 to 60 Celcius).
This product is designed to store batteries for up to 10 years. So when you eventually bust it out, you can count on it performing when you need to.
If you're looking for a headlamp that is durable, long-lasting and has high light output. Then plan to add the Petzl e+LITE headlight to your kit.
Our team love that this lamp is super compact and lightweight whilst being versatile too. The emergency features really gave them added peace of mind whilst trekking in the mountains or back country.
Specs
Price: $93.95
Weight: 9.8 Ounces
Lumens: 550
Battery Type: AA
Beam Type: Flood/Spot
If you're looking for the all-mountain headlamp, the Princeton Tec Apex Headlamp is worth looking into. You can count on this product illuminating the darkest, wettest caves, to the windiest, high alpine peaks.
First, let's talk about illumination. This headlight is capable of bright beams and wide floodlights with two switches that make changing modes easy. Princeton installed what they call, heatsink technology, meaning the LED burns extra bright for extended periods of time.
The Princeton Tex Apex headlamp has an IPX7 rating blah blah blah. Stick this bad boy underwater (up to 3 feet/1 meter) for up to 30 minutes and it'll keep burning bright.
If you need a product that will hold up to your ambitious trip, and you don't care about the extra few ounces, then the Princeton Tex Apex headlight is worth stashing in your pack for your next adventure.
For the cavers on the team and those who like to head into the deep mountains for days on end, this torch is their go-to. It is suitable for some pretty extreme situations, so they always feel confident with it strapped to their heads! The added weatherproofing also comes in very handy for some wild adventures!
Specs
Price: $49.95
Weight: 2.7 Ounces
Lumens: 400
Battery Type: AAA
Beam Type: Flood/Spot
The Black Diamond Spot 400 holds the title for a classic, award winning product that still corners the market.
This headlamp is light enough, bright enough and durable enough to meet the needs of any travel adventure. Whether you're planning an early morning rise and grind, late-night run, or multiday climbing adventure. The Black Diamond Spot 400 headlight is the versatile product you'll need.
This headlamp has set the standard for other products to follow suit, including waterproof up to 1.1 meters (for 30 minutes), brightness memory, and PowerTap technology that allows you to go between full brightness and dim with one touch.
If fully submerged in water, and water enters the battery compartment. Never fear, it will still operate and when you're done just dry it out and it will return to life.
If you're the traveler that has the diverse skillset, then the Black Diamond Spot 400 headlight is the product that you'll have ready for your next adventure.
The team felt this was a great addition to any backpackers kit and was ideal for those not wanting to spend a fortune but at the same time get a decent bit of gear. They found the waterproofing to be superior to some of the more expensive headlamps on the market too.
Specs
Weight: 3.25 Ounces
Lumens: 450
Battery Type: AAA
Beam Type: Flood/Spot
Simplicity is the key to brilliance. That's what comes to mind when we look at the Black Diamond Storm 450 headlight. This torch has the ideal, versatile features for the everyday traveler.
Much like other Black Diamond headlamps, the Storm 450 utilizes the PowerTap technology to allow you to go from full brightness to dim in one touch. Which is perfect for quickly rummaging through your pack trying to find your ticket before you board the midnight train.
Its sleek, compact design makes it easy to stow away and bust out in a flash to check your map or do some reading.
Between the multifaceted lens design, the dust-proof/waterproof durability and the low profile design. The Black Diamond Storm 450 headlamp is the ideal, diverse travel companion any adventurer needs in their pack.
For those wanting to step up a little from the more entry-level Black Diamond without spending a wad of cash, then this model kits the spot for the team. It offers an impressive 450 lumens for the price and comes in a compact and easy-to-pack form.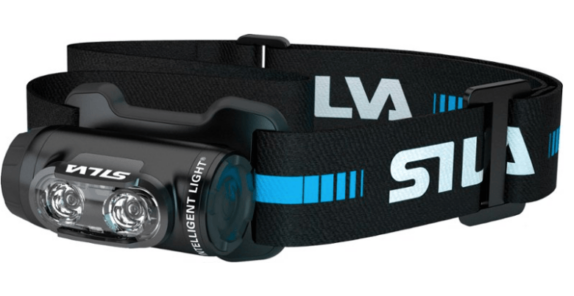 Specs
Price: $39.95
Weight: 3 Ounces
Lumens: 350
Battery Type: AAA
Beam Type: Flood/Spot
Out of all the headlights on the market, the Silva Explore 3 is the ultimate travel headlamp. Its design is ideal for multipurpose use, from backcountry treks to busting out the check under your hostel bunk without waking your roommates.
The beam settings are more diverse, there's the standard max/min white light settings, there's red light to preserve night vision then there's the orange light. The orange light is designed for reading specifically, whether you're checking your map or covering a few chapters in your new book for the ferry ride.
The Silva Explore 3 is also the type of headlamp you may not always want to wear on your head. Between the belt clip, headband and helmet attachment you can make adjustments to meet the needs of your current mode of travel. Whether that's walking, running, biking or climbing.
This product assures durability. With an IPX7 rating, you can count on the light still shining even after you drop it in water.
The team liked this headtorch in particular because of the different light settings, especially the orange light. They felt it was perfect for backpackers wanting something pretty versatile, affordable and useful both inside the dorm and on the odd hike.
Travel Headlamp Buyers Guide
Outdoor gear companies will tell you there are loads of considerations to take into account when buying their products. Here are the ones that actually matter:
Weight Considerations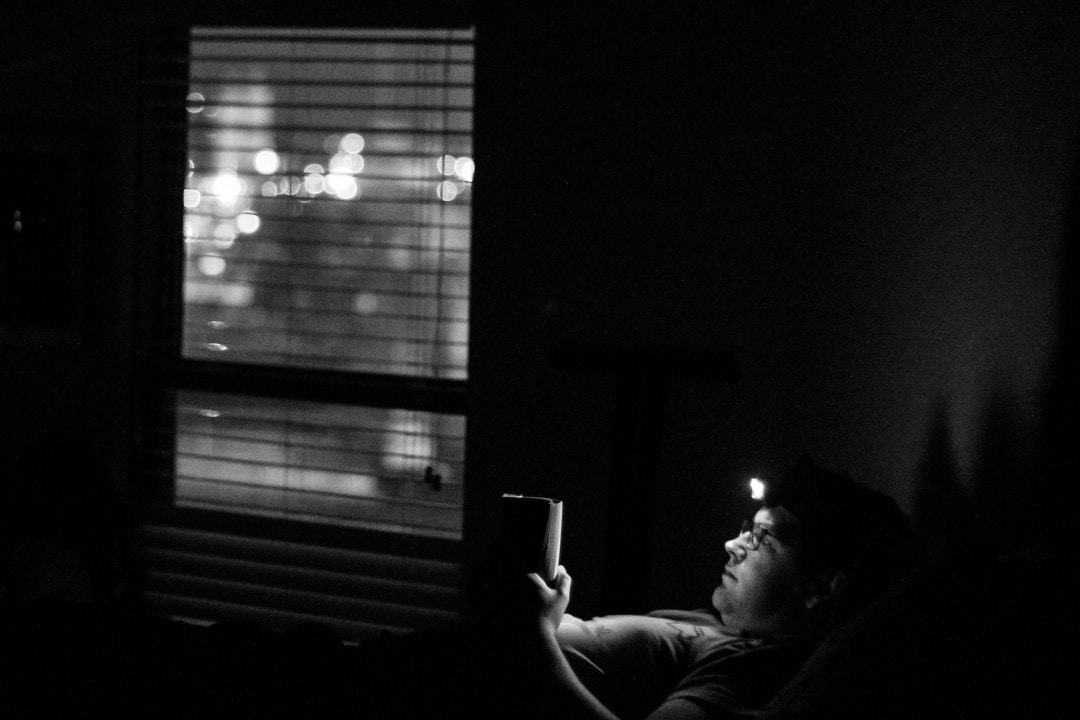 The best headlamp should be lightweight, especially since you'll be carrying it around on your head! In the age of the ultralight trend, we outdoor professionals are learning that weight is not necessarily always a sign of durability.
On average, a headlight weight ranges from 2-6 ounces (56-168 grams). The weight of the headlamp that you need really depends on your intended use. If you're a caver and/or canyoneer and you're constantly in and out of wet environments, the extra weight/durability is usually worth the extra few ounces. If you're an alpine climber, or even a traveler trying to avoid heavy baggage fees, going bare bones with features and cutting the weight is worth it.
The most important thing is to ask yourself, how do I plan to use my new head torch? That is the best way to answer the weight consideration for yourself.
Price
Price is definitely subjective. When shopping for gear, you typically get what you pay for. If you're on a tight budget, there are good options out there that will definitely meet your needs. The average price you will find for a good, reliable headlight usually ranges between $25-$50. Anything below $20 is definitely a gamble, especially if you're the type of traveler that's hard on gear.
Typically, if you spend more, that USUALLY means additional features but more importantly, a warranty, which is (almost) always worth the extra money. When you pay for a good warranty, that means they will cover (or replace the product) with ANY manufacturer defect. The really good warranties will even cover wear and tear. Look for the fine print whenever you're about to make a purchase, most reputable companies oftentimes offer warranties with their products .
How hard are you on your gear? Is spending the extra money worth the additional features and/or warranty? Keep these questions in mind while you're browsing.
Battery Life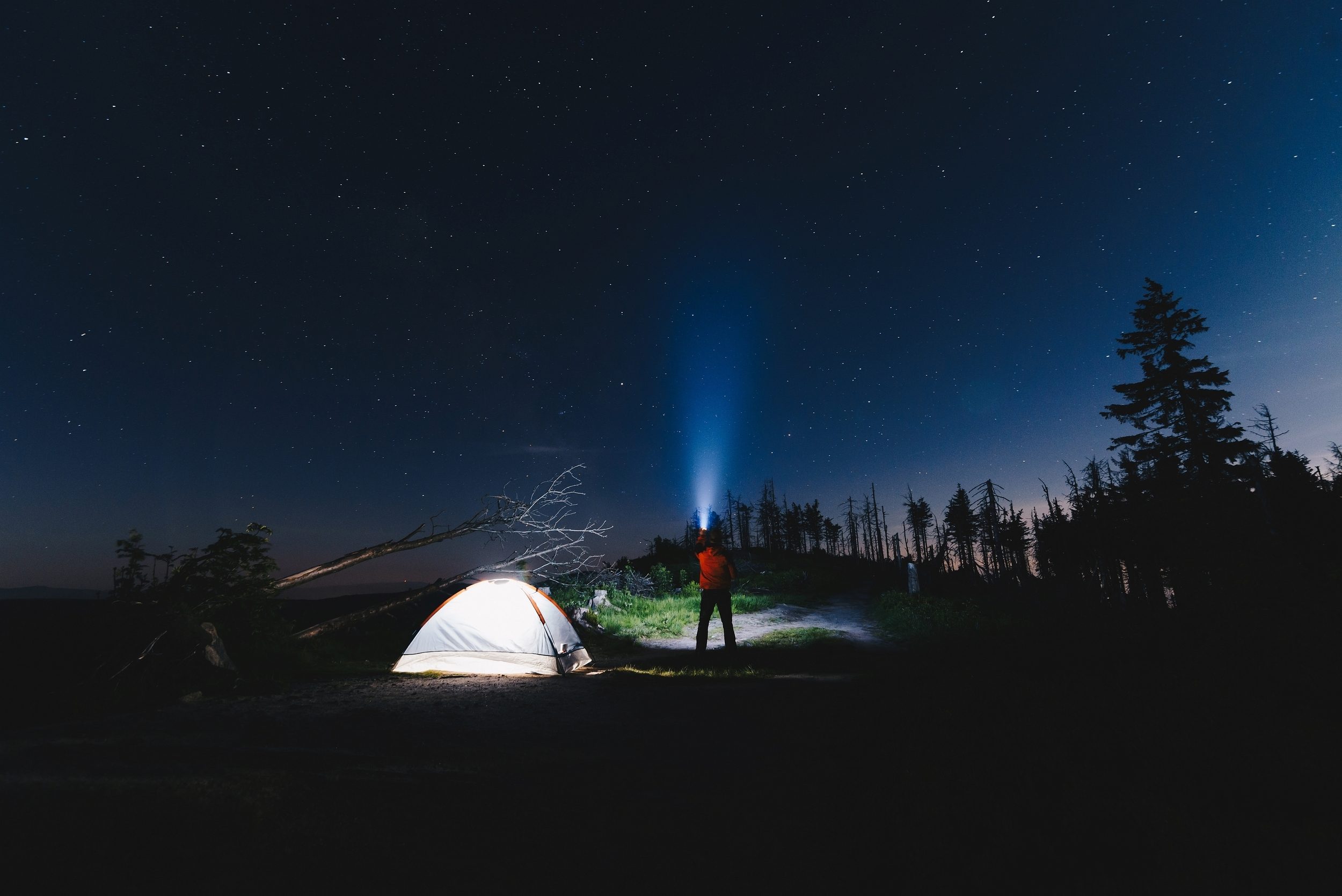 Battery life is critical, especially in winter conditions. In winter, you're using your headlamp for more hours throughout the day. Also, cold weather is a key ingredient for shortening battery life.
If you're a regular headlight user, batteries can become costly. Sometimes batteries play a necessary role in your adventure. If you're spending an extended period of time in the backcountry and don't have any means of recharging, then buying a product with non-reusable batteries may make sense for you.
Thankfully, technology has provided the answer! As battery technology improves, more companies are incorporating rechargeable features into their products. Rechargeable NiMh batteries offer a good option for eco-conscious folks and reduce the overall cost of purchasing expensive batteries. Charging your headlamp during the day or when you're sleeping at night adds new convenience for the adventure traveler.
Do you have means of regularly charging your headlamp? If so, going for the rechargeable option may be a great way to reduce your environmental impact, and reduce cost.
Water Resistance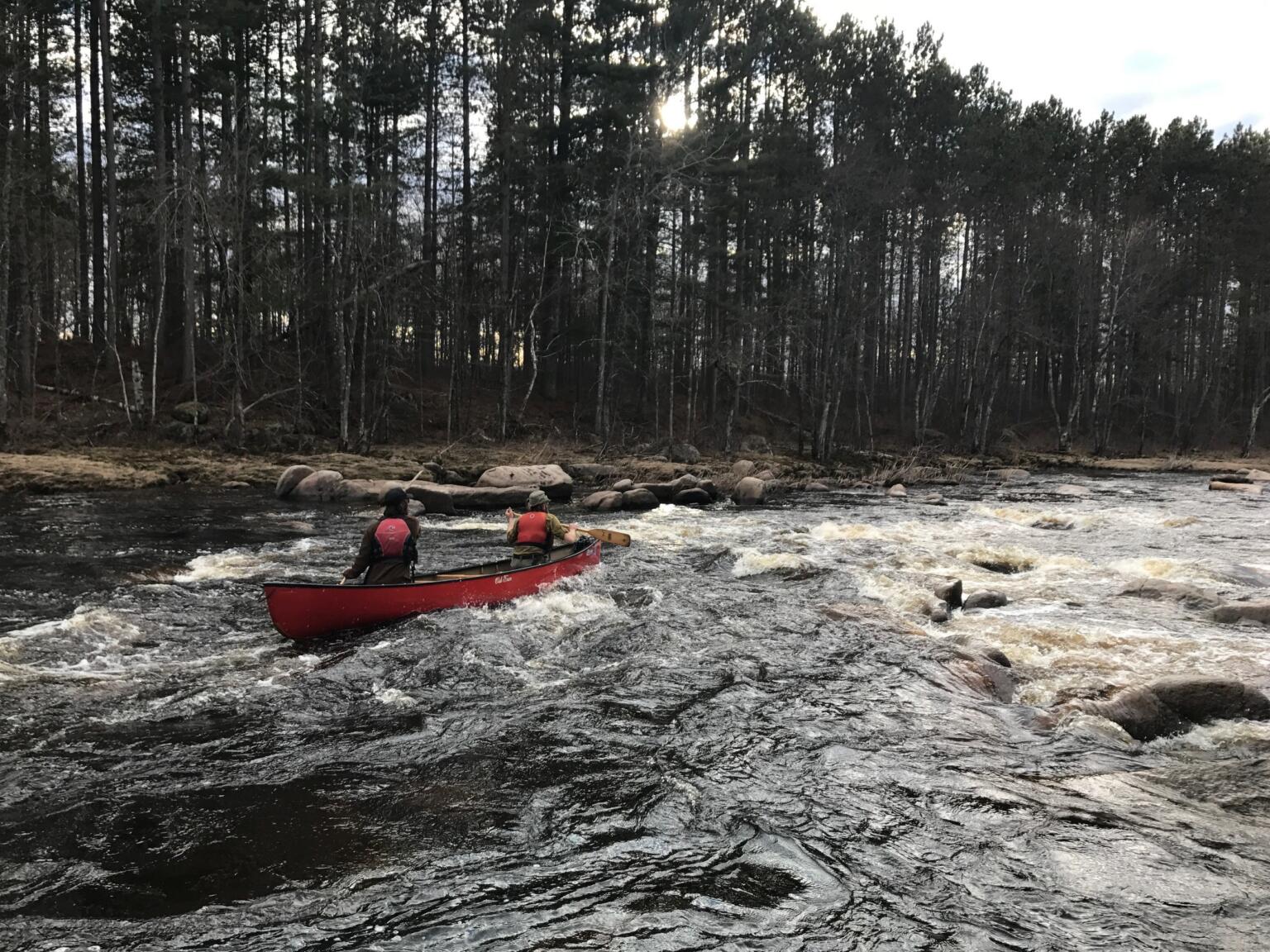 While shopping for headlamps you're going to notice an IPX rating. What does that mean? An IPX rating is essentially a water resistance scale, measuring how much moisture can the product really retain while operating normally.
For example an IPX1 means that it can withstand a small amount of water from normal exposure (raining while wearing the headlight). An IPX8 rating means that it is highly waterproof, and can even operate in 2 meters of water for up to 30 minutes, guaranteed. Most headlamps on the market have an IPX4 rating (or higher), meaning that it can withstand splashing from any direction.
Something that is definitely worth considering since more often than not, getting your headlamp wet is beyond your control. It could be something as routine as a weather change, or getting splashed during your evening paddle, or even making a careless error like accidentally knocking over your water bottle onto your light.
Do you plan on doing extensive backcountry travel with your headlamp? If so, the higher the IPX rating, the better.
Cold Weather Exposure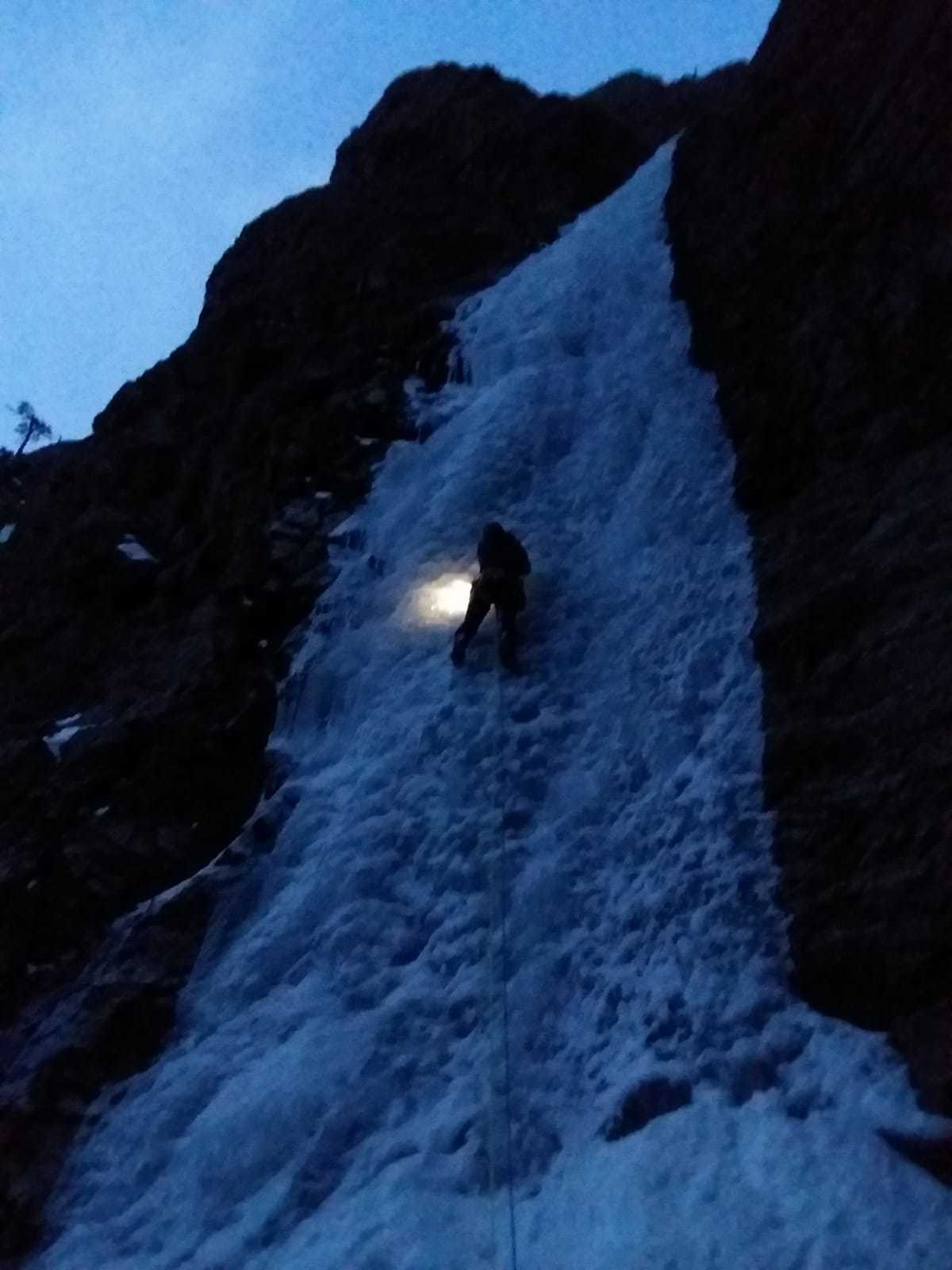 The bane of any adventurer's existence, dead batteries. Unfortunately, no matter how ambitious our adventure plans are, we need to accept the fact that we cannot control the weather. There are some headlights/batteries out there that simply perform better in cold weather.
Most cold-weather adventurers know the 'pro-tips' when using technology in wintery conditions. Like keeping batteries in your layers, or stashing your headlamp in your sleeping bag at night. Beyond the basic wintery do's and dont's, it's important to find the product that's going to meet your needs.
Keep your eyes peeled for the 'All-Mountain' headlamps while doing your research. Those headlamps that are designed for cold environments and typically use rechargeable/lithium batteries. You can expect rechargeable and lithium battery-powered products to perform better in cold environments. Avoid alkaline battery-powered products if possible.
Are you a cold-weather adventurer? If so, there are loads of options out there that are designed for alpine climbers and winter campers and travelers alike.
Brightness
The best headlamps should have a decent lumen output, the higher it is the brighter your headlight will be. The best-LED headlamps provide a good level of brightness and beam distance in diverse conditions.
Some products also vary in their brightness and beam settings. Headlamps with red lights are great for reading at night (without effecting your night-vision) and keep insects from flying in and/or around your face.
Sometimes one thing is usually overlooked, the higher the beam setting goes on your headlight, the quicker your battery drains. These factors play into each other. Thankfully, as lighting technology improves, a common feature in head torches is the beam setting will stay consistent even if the battery level is low.
Are you a late-night reader? Or are you a routine night hiker? Having varying beam settings is always worth considering if you answer 'Yes' to those questions.
Durability and Lifespan
As stated before, weight is no longer a sign of durability. When selecting a good travel headlamp, we need something that can endure exposure through the elements beyond normal wear and tear.
Durability goes beyond exposure to moisture. As any traveler knows, you can plan to encounter a number of environmental conditions in any number of places. Ideally, you have selected a headlight that can adapt to all those scenarios. Wet, dry, cold, warm, windy, dusty, etc, it's important to know your headlamp can perform in all these different environments.
While researching your next purchase, ask yourself: Are you an extra sweaty runner? Are you a total clutz when doing dishes near the river at night? No judgment here! There are loads of good options for you out there. But keep this in mind when looking for a headlight that will meet your travel needs.
Straps and Comfort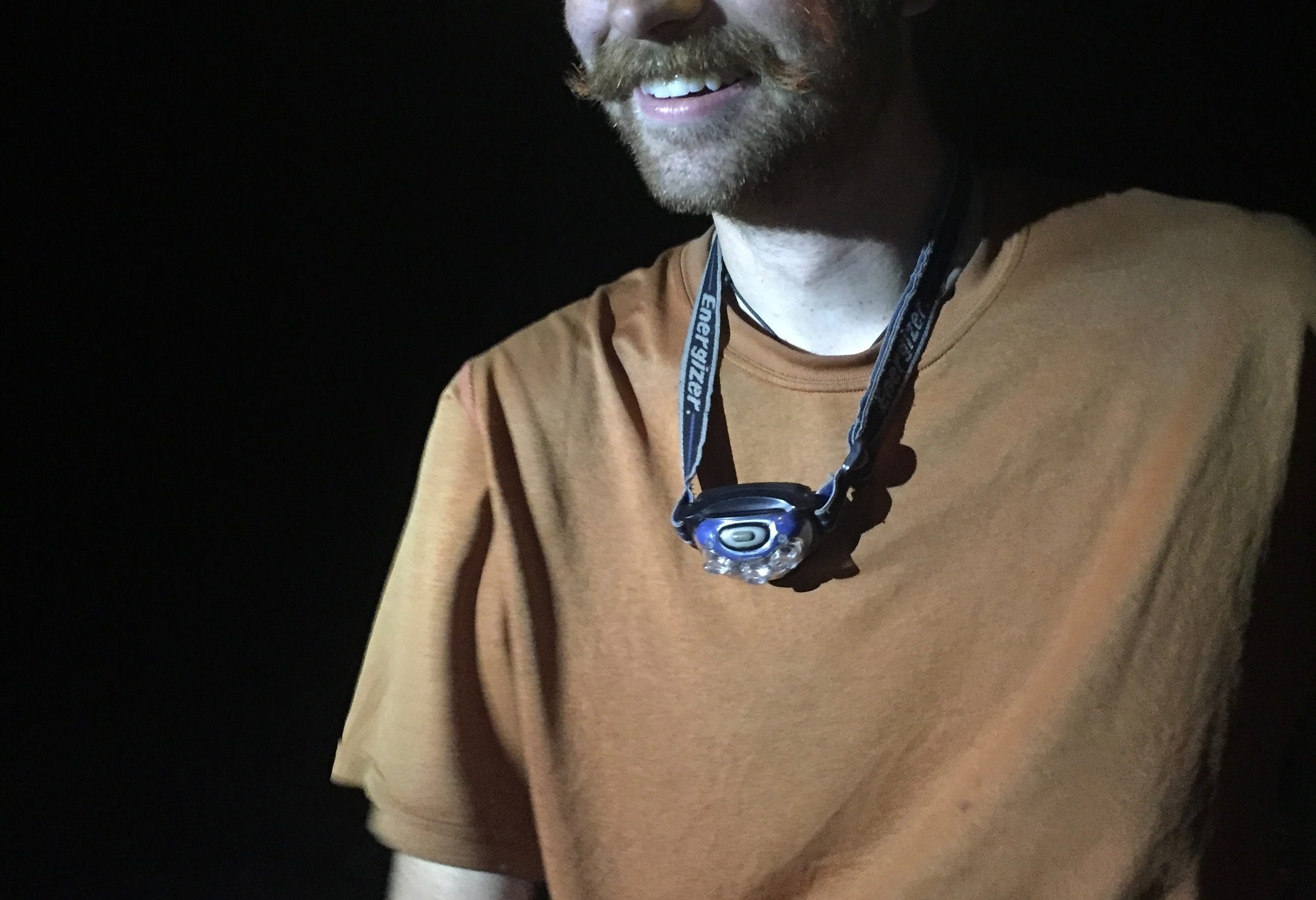 All headlamps will come with an adjustable strap made of synthetic material. Headlamps are made for an active user, so the synthetic strap is elastic and is made to dry quickly. Many products are marketed with "moisture-wicking strap", duh, they are all made that way.
The thing you want to pay attention to is their range of use. Some straps will come with belt clips, or handlebar straps (for your bike), and some are made to attach to helmets. Unfortunately, the reality of the situation is some synthetic materials can be more comfortable than others. But personally, it has never bothered me to the point where I won't use the headlight because of the strap.
Think about it this way: when/where/how do you plan to use your headlamp? Helmet or no helmet? Then, make your decision from there.
Best Headlamps

| Name | Lumens | Weight (Oz) | Beam Type | Price (USD) |
| --- | --- | --- | --- | --- |
| Petzl Actik Core Headlamp | 600 | 3.1 | Flood/Spot | 79.95 |
| Vont SPARK Headlamp | 200 | 1.6 | Flood/Spot | 14.95 |
| Black Diamond Spot Lite 160 Headlamp | 160 | 1.9 | Flood/Spot | 26.95 |
| BioLite 325 Headlamp | 325 | 1.8 | Spot | 49.95 |
| Eukarya Origin Headlamp | 300 | 2.9 | Flood/Spot/Strobe | 129 |
| Ledlenser NEO9R Trail-Running Headlamp | 1200 | 7 | Flood/Adjustable | 119.95 |
| Petzl Actik Core Headlamp | 450 | 2.8 | Flood/Spot | 69.95 |
| Fenix HM60R Headlamp | 1200 | 5.5 | Floot/Spot | 79.95 |
| Petzl Tikka Headlamp | 350 | 3.32 | Flood | 34.95 |
| Fenix HM50R V2.0 Headlamp | 700 | 2.75 | Spot | 59.95 |
| Petzl Zipka Headlamp | 300 | 2.3 | Flood | 29.95 |
| Ledlenser MH11 Rechargeable Bluetooth Headlamp | 1300 | 6.3 | Flood/Spot | 159.95 |
| Black Diamond Astro 300 | 300 | 2.65 | Flood | 19.95 |
| Silva Trail Runner 4 Ultra Headlamp | 350 | 2.9 | Flood/Spot | 129.95 |
| Petzl e+Lite Headlamp | 50 | 1 | Flood | 29.95 |
| Princeton Tec Apex Headlamp | 550 | 9.8 | Flood/Spot | 93.95 |
| Black Diamond Spot 400 | 400 | 2.7 | Flood/Spot | 49.95 |
| Black Diamond Storm 450 | 450 | 3.25 | Flood / Spot | 59.95 |
| Silva Explore 3 Headlamp | 350 | 3 | Flood/Spot | 39.95 |
How We Tested The Best Headlamps
There is no perfect or exact science when it comes to testing out travel and outdoor gear. However, we've got a vast and experienced team here at The Broke Backpacker, so we've gotten pretty decent at it over the years we think!
So whenever we get a piece of gear we hand it over to at least one, sometimes a few, of our lovely team members to test out. They look at things like how well-made the product it, whether it's heavy or light, if it packs well and most importantly, how well it performs its primary function. So when it came to doing these headlamp reviews for 2021 & beyond, we also looked at things like brightness, charging times, battery life and how hard-wearing each one was.
Finally, we also take into account how an item is priced – so for us, expensive items that perform anything below awesome will lose points, but budget items may be given more leeway when it comes to all the performance points we mentioned above.
FAQ about the Best Headlamps
Still have some questions about the best headlamps? No problem! We've listed and answered the most commonly asked questions below. Here's what people usually want to know:

Our GREATEST Travel Secrets…
Pop your email here & get the original Broke Backpacker Bible for FREE.
Final Thoughts on the Best Travel Headlamps of 2023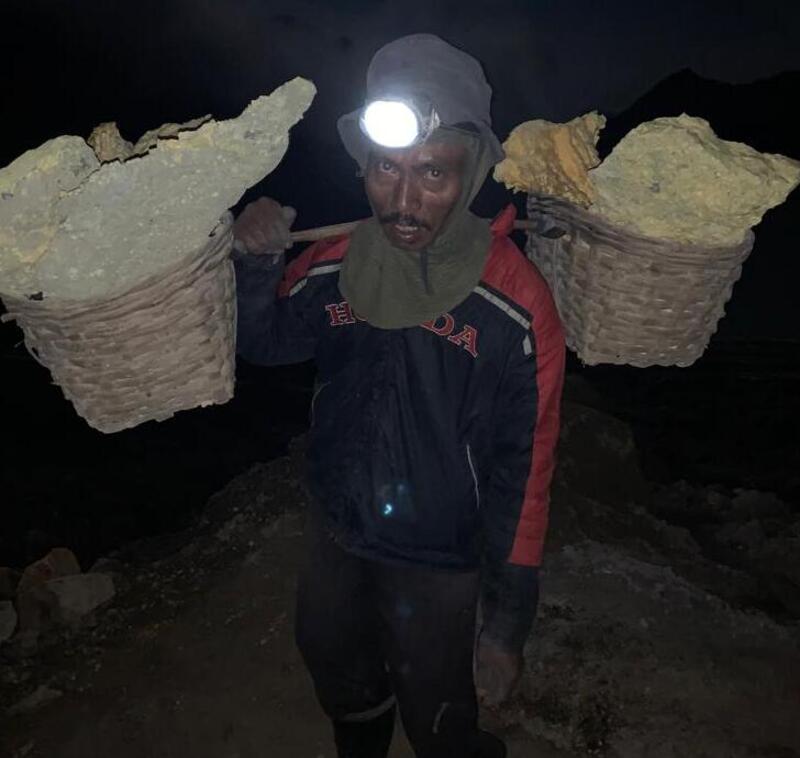 By now, you have the knowledge that has been presented to you. As you can see, there are loads of options out there and hopefully, our research narrows down the best choices for you.
For me personally, I'm a climber, boater, all around backcountry traveler. I abuse the hell out of my gear. The headlamps that I've used over the years have been exposed to all the elements. So whatever can withstand all my backcountry shenanigans, I know will do the trick when I travel from one hostel to the next.
As you do your research, you need to ask yourself some questions: HOW will I use my new headlamp? WHEN will I use my new headlamp? And finally, WHERE will I use my new headlamp? If you can find answers to these basic questions, all the other considerations will be answered as well.
From all the headlamps on our list, it still may be hard for you to pick out a favorite. If you're looking for an all around headlamp for a fair, competitive price, can cannot go wrong with the Petzl Actik Core Headlamp.
Once you strap that bad boy on for the first time, you'll understand why we love it so much.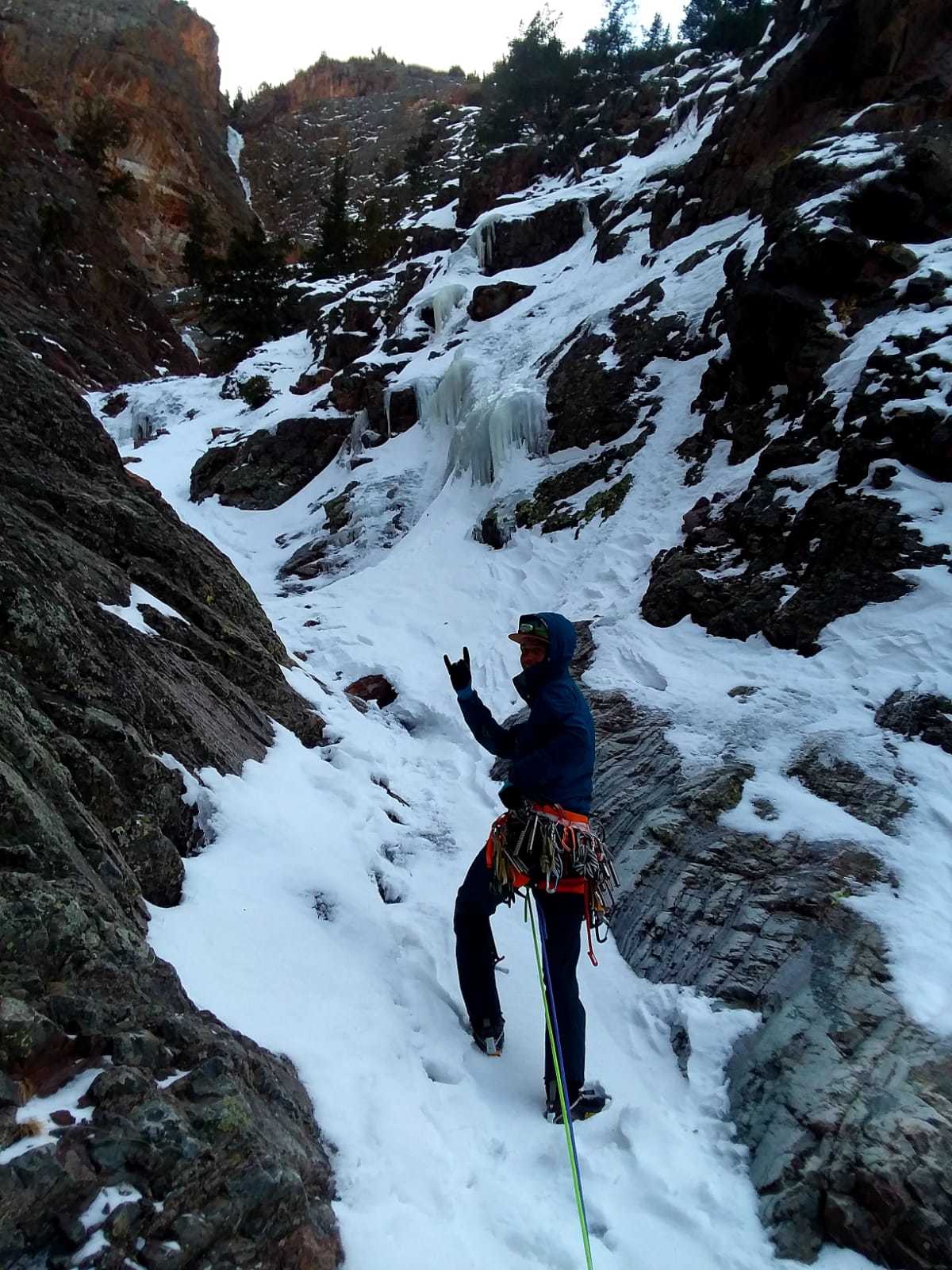 ---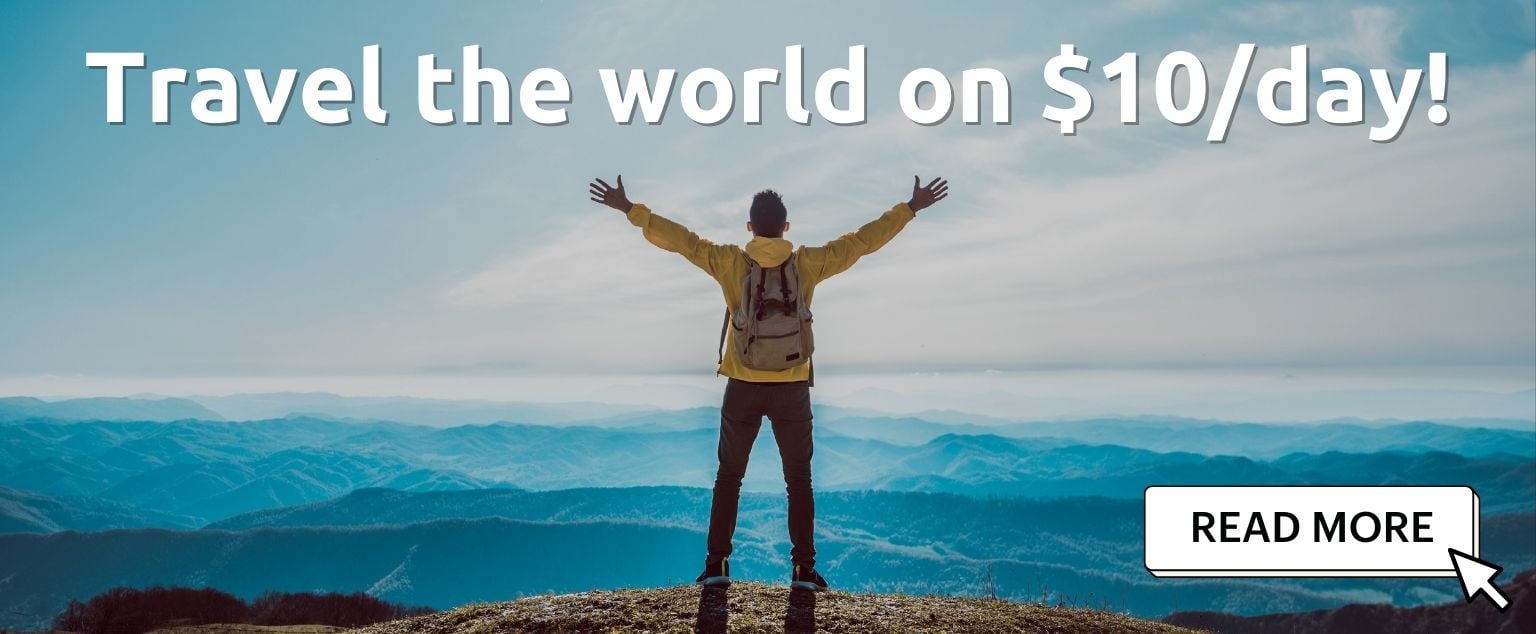 And for transparency's sake, please know that some of the links in our content are affiliate links. That means that if you book your accommodation, buy your gear, or sort your insurance through our link, we earn a small commission (at no extra cost to you). That said, we only link to the gear we trust and never recommend services we don't believe are up to scratch. Again, thank you!