Ah, Vietnam: backpacker central. The major destination on every backpacker's Southeast Asia itinerary, this place is filled with epic landscapes to discover, incredible road trips, friendly people and a whole lot of tasty street food.
But then again it's not all roses. Sometimes you end up staying in some ropey old places that might have been alright for backpackers of 30 years ago, but definitely not for us modern day backpackers! So we've created a giant guide to the 34 best hostels in Vietnam,
That way you'll get to find some amazing places to stay in Vietnam, both in the major cities and in some of the lesser touristed spots. Whether you're going from HCM to Hanoi, or Hanoi to HCM, this list will prep you for a whole load of great Vietnam hostels.
Anyway. Let's dive in and see what the Vietnam hostel scene has to offer you!
Quick Answer – The Best Hostels in Vietnam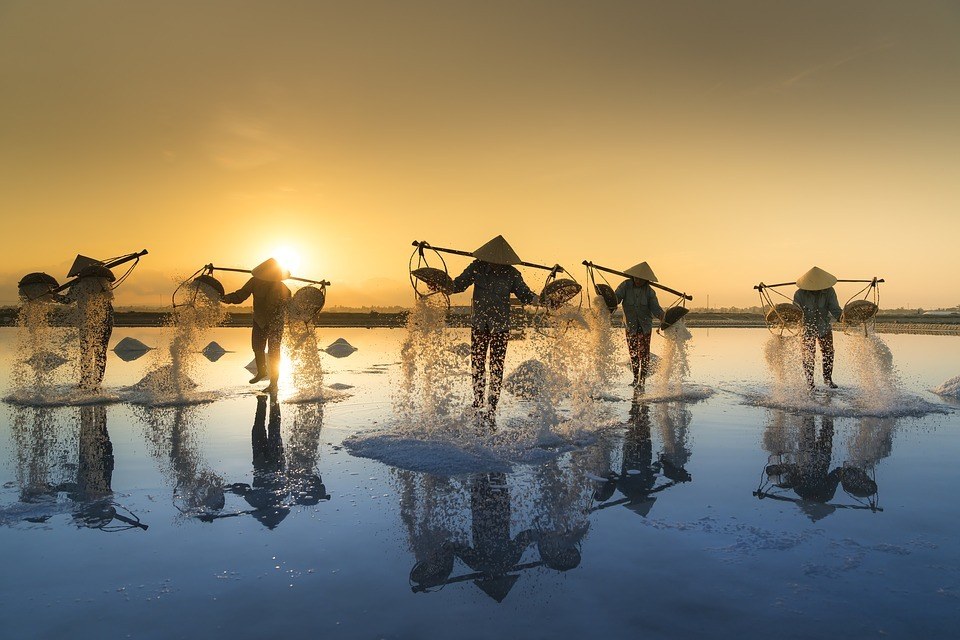 The 34 Best Hostels in Vietnam
Finding yourself a bouncing little place to stay while backpacking in Vietnam is easy! There are heaps of awesome hostels in Vietnam, and here are the best.
Before you start your travels, make sure you know which area of Vietnam is best for you to stay in. Depending on how long you'll be able to travel around the country, it's smart to figure out the attractions you want to explore and book your accommodation accordingly. You don't want to end up miles away from your chosen hotspots!
Do You Want to Travel FOREVER??
Then pop your email address in below and we'll send you a FREE copy of 'How to Travel the World on $10 a Day!' – make travel your LIFE.
$$
Free Drinks
Free Bike Hire
Tours & Travel Desk
When a hostel advertises itself as having a free beer every evening… you know you're on to a winner. Well, this top hostel in Vietnam offers just that, but as well as being a pretty fun place to hang out and meet new mates, it's actually a really nice place to stay, too.
The whole hostel is bright, modern, clean and is run by a nice lot of peeps who'll be more than happy to sort you out. There's free bikes, a tasty breakfast and they will send you on your way with a load of tips and travel advice.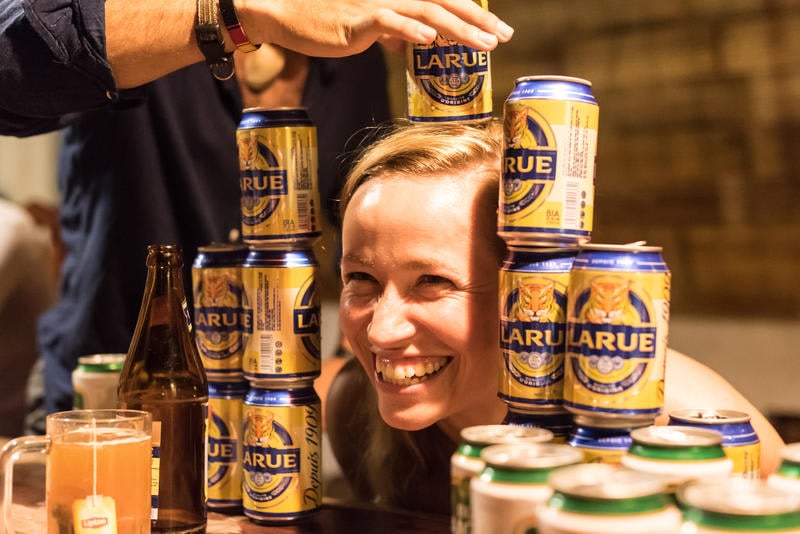 $$
Swimming Pool
Self Catering Facilities
Tours & Travel Desk
You don't get much better than staying in a top hostel in Hoi An that comes complete with a big outdoor pool. Just imagine seeing the city sights in the tropical heat and then heading back to the hostel to float round in the pool with a few beers with your new travelling buddies.
Inside the hostel, there's big friendly communal areas to kick back in, plus the dorms are really clean and well maintained. What more could you want for your backpacking Hoi An adventures? How about free tours, cooking classes and free food? Sounds dreamy to us.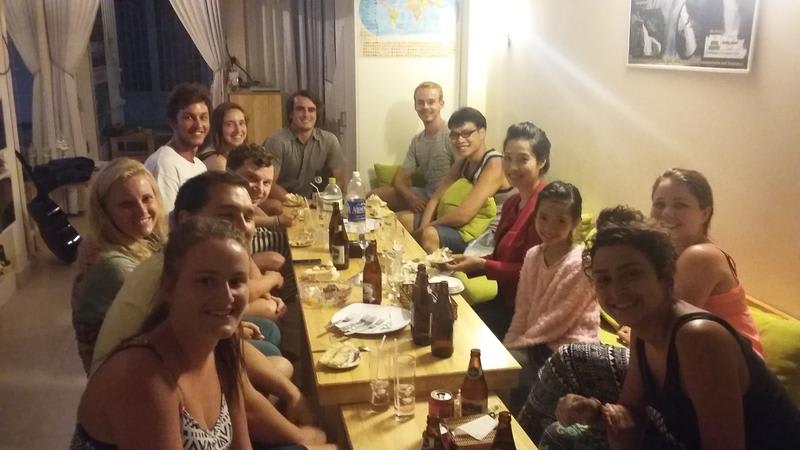 $
Luggage Storage
Cafe
Tours & Travel Desk
Seriously, how can you not want to stay somewhere that calls itself Cozy Nook? This is totally a freaking cute little hostel and one of the best overall hostels in Vietnam. Staying here means sleeping in cool lil' bunk beds that all come with their very own set of stairs. They're also spotlessly clean.
This hostel is run by a family who always work really hard to make sure all of their guests are having a good time and enjoying their stay It's also a really cool hostel in Da Lat to meet backpackers – the fun of the big family dinners is pretty legendary we gotta say.
$
Bar & Cafe
24 Hour Security
Tours & Travel Desk
Chic, modern dorms await you at this cool hostel in Vietnam; custom-made beds with comfy mattresses and clean sheets will make your stay here easy peasy. The location is right in the middle of all of the action, but that doesn't mean having to skimp out on a good night's sleep.
A proper chilled place to stay and there's top amenities too. It's all housed in a renovated old building, meaning there's cool design features everywhere.
The hostel's restaurant and bar is a calm place to get chatting with other backpackers and you'll get treated to a free breakfast every morning too. Win.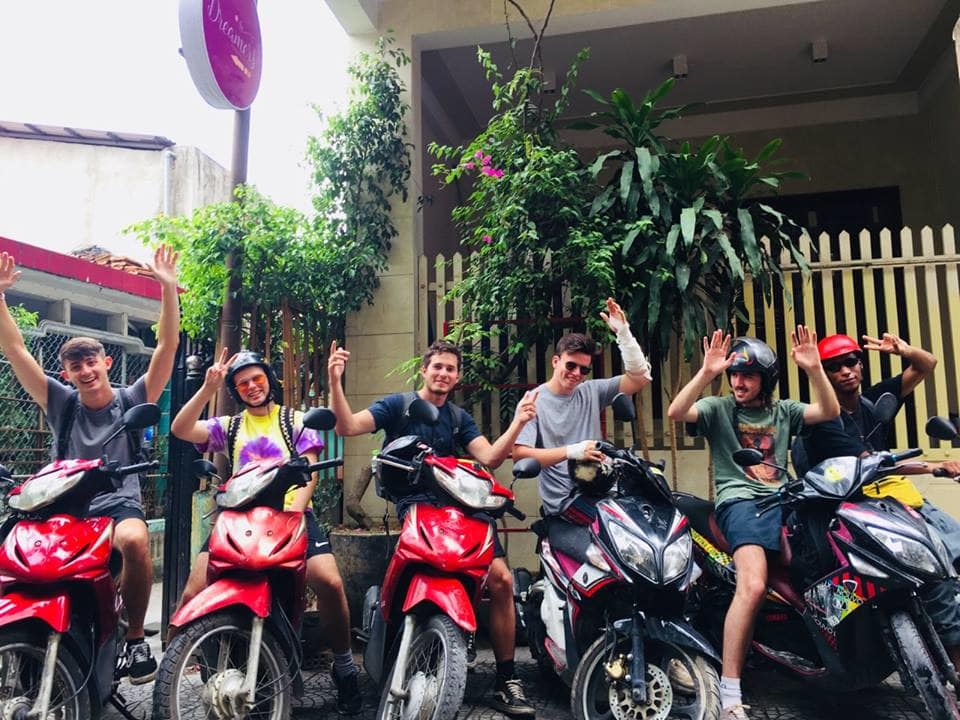 $$
Free Bike Hire
Air Conditioning
Laundry Facilities
This cool hostel in Vietnam has called itself a pretty apt name. Just the thought of spending the night in their big, soft beds makes us wanna take a nap. Staying here isn't all about kipping though. This awesome Hue backpackers hostel is run by a friendly family who'll always be on hand with advice for your visit to Hue.
The welcoming, laid-back atmosphere means staying here is all about good vibes. There's the chance to exchange cooking tips and try out local food at the family dinner too. Bike hire is free, which is just great if you want to head out and eat your way around the city's street food.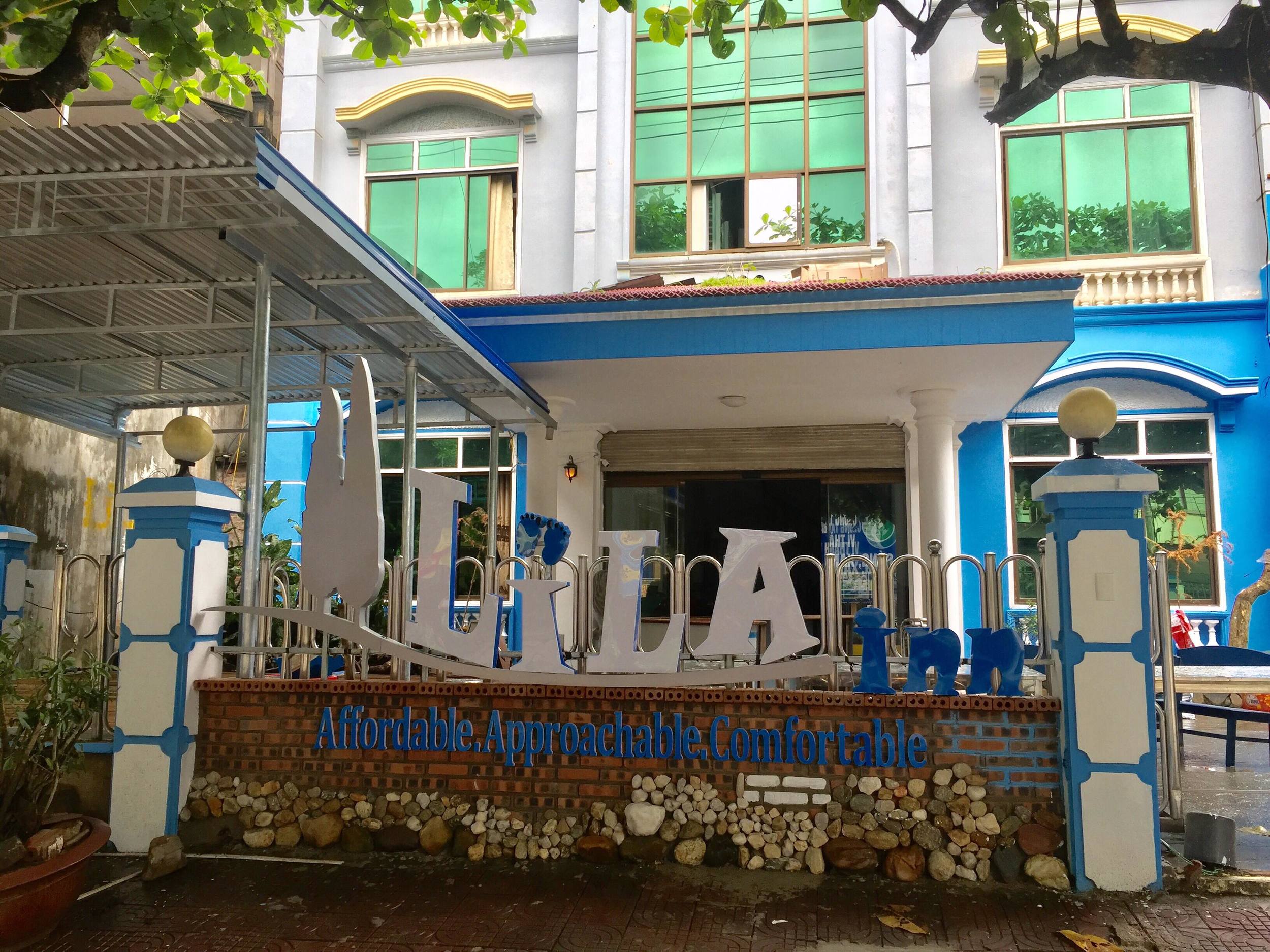 $
Motorbike Rentals & Travel Desk
24 Hour Security
Curtains on Each Bed
Planning on visiting the North of Vietnam to ride the Ha-Giang Loop? LiLa's Inn is the perfect spot to prepare for your trip, where you can pick up everything you need, rest up for your ride, and meet other travelers doing the same.
The hostel is centrally located in the town of Ha Giang and takes security and guests' comfort seriously. The staff don't only help you with your motorbike rentals; they assist you until you feel comfortable driving and offer advice on where to take your newly-rented wheels.
The environment is also very laid-back. You can chill in the garden with a book or have a drink in the hammock – whatever variety of chill does it for you.
Best Hostel for Solo Travellers in Vietnam – Hangout Hostel ICM
$$
Free Breakfast
Events
Bar & Restaurant
Travelling solo isn't always a breeze, but staying at this top hostel in Vietnam means you'll be literally spoilt for choice for people to hang out with.
This hostel is right on the main street where all the action happens in HCM and there's a poppin' bar call Hangout Bar… where everyone from the hostel hangs out and drinks, duh.
Don't worry about getting lost around the city by yourself, this is one of the best hostels in Vietnam for solo travellers 'cause you can head out on one of their free tours and see all the best bits of the city with ease.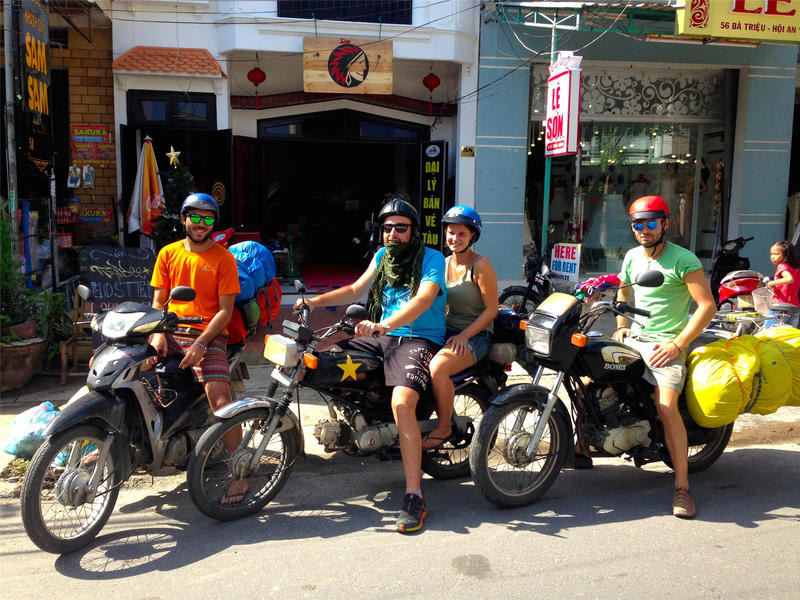 $
Free Tours
Lockers
Cool Rooftop
Look no further: this could just be the best hostel for solo travellers in Vietnam. Not an overly crazy place, there's an open-minded and chilled vibe going on at this place. Their rooftop is the place to meet other travellers backpacking through Vietnam and chat about your travel plans and stuff.
The location is perf for heading into the Old Town; but you can start your day with a tasty free breakfast, then head off on one of their super free tours so you can see the city without any worries. Rooms are also really comfy and secure with good locks and lockers of all of your precious stuff.
$$
Free Breakfast
Security Lockers
Laundry Facilities
Tucked down a little alleyway in Hue, staying in this cool hostel in Vietnam will mean being welcomed into a super friendly family who'll make sure you're happy (it's literally in the name).
Close to all the good eateries, bars and the evening market in town, in the day you can easily head over the river to see the Imperial City and in at night, you can sleep safe and sound in the calm and very safe dorms.
The hosts will also sort you out with a good place to rent a bike or arrange tours for you so you can see all of the sites around the city too.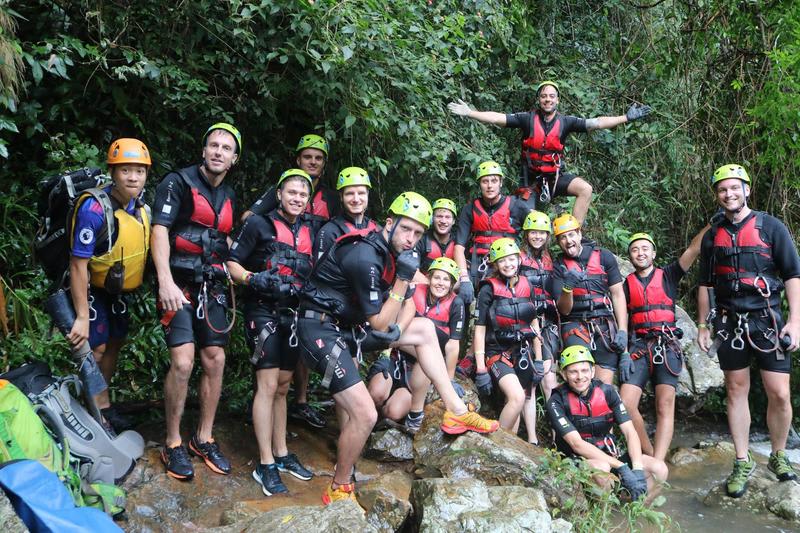 $$
Happy Hour
Family Dinners
Tours & Travel Desk
Mr Peace really is all about peace and good times. Staying here means being able to really easily meet other travellers and spend time eating good home cooked food too. One of the best hostel in Vietnam for solo travellers, the location is amazing: right in the heart of Da Lat and close to all the action. It oozes a fun, friendly atmosphere.
Just cos its called Mr Peace doesn't mean it's always peaceful – fun times can be had here and they even say themselves that they are a "semi party hostel", mixing the best of both worlds of late night drinking and easy going days. And thankfully it's actually pretty clean and well maintained here.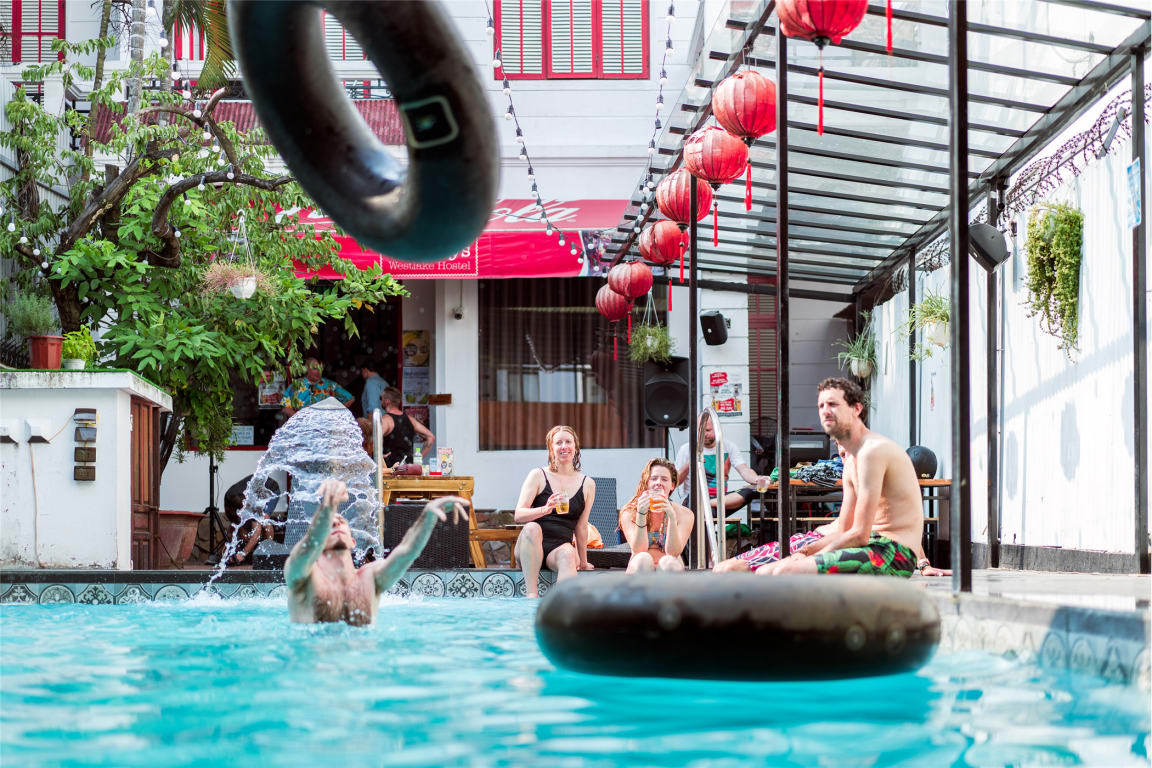 If only a week was just made up of Fridays, wouldn't life be nice? Well, when you're backpacking life pretty much is just endless Fridays and this top hostel for solo travellers in Vietnam totally gets that.
All about wanting to create a place for travellers to have a good time, staying here means getting to know new people around the pool or over drinks in the hostel bar.
It's in the West Lake area of Hanoi, which is pretty safe and secure but also super close to great bars, restaurants and amazing street food stalls too.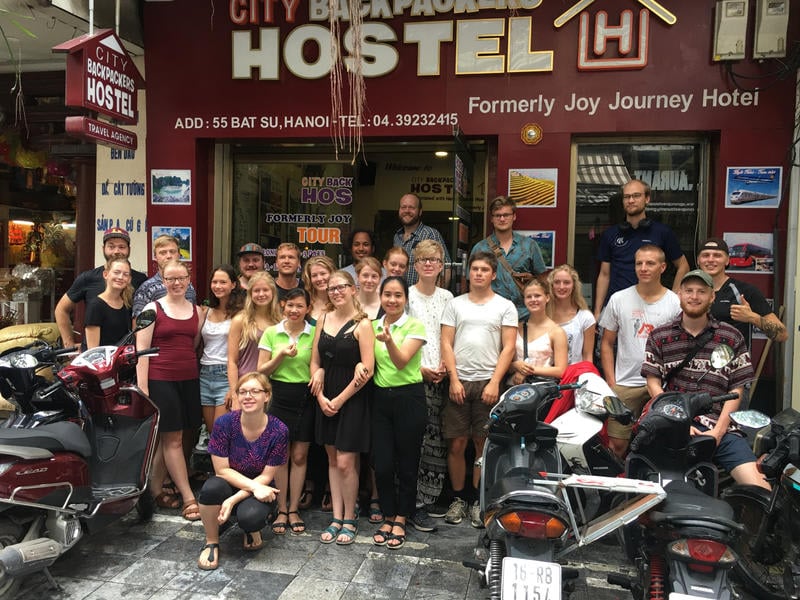 $
Free Beer
Self Catering Facilities
Late Check-Out
This place has to be one of the best cheap hostels in Vietnam. For the price of a dorm bed, you get to stay in an amazing location, right in the middle of the action of the Old Quarter surrounded by bars, street food and the buzz of local life.
The hostel is really clean and modern and comes with a big helping of free stuff. Staying here not only means getting a big free breakfast, but also the blessing that is free beer as well as free bike hire. The beds here are properly comfy as well so you know you're going to sleep well.
Is This the Best Backpack EVER???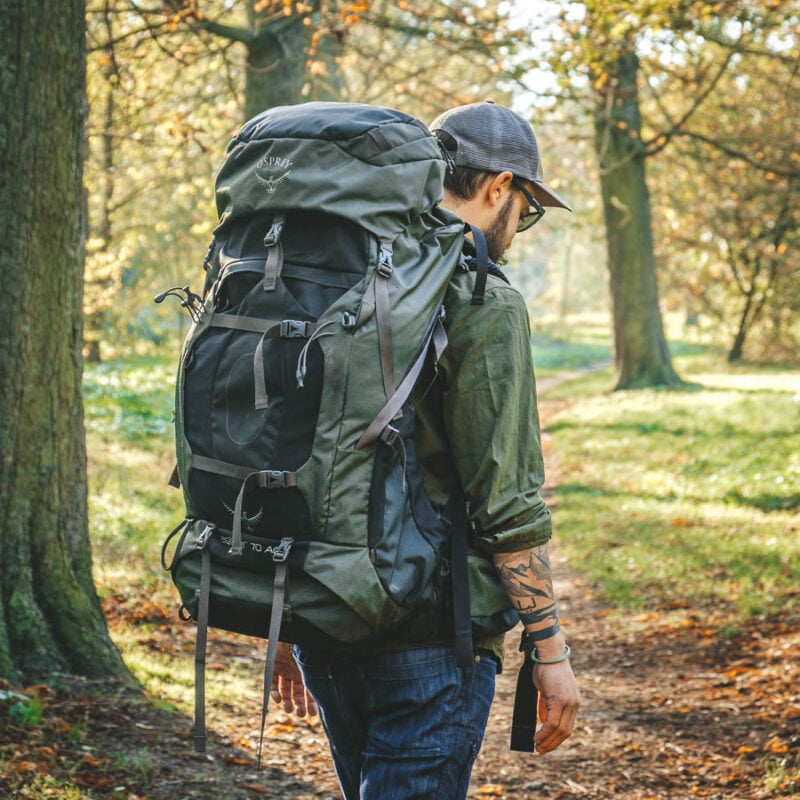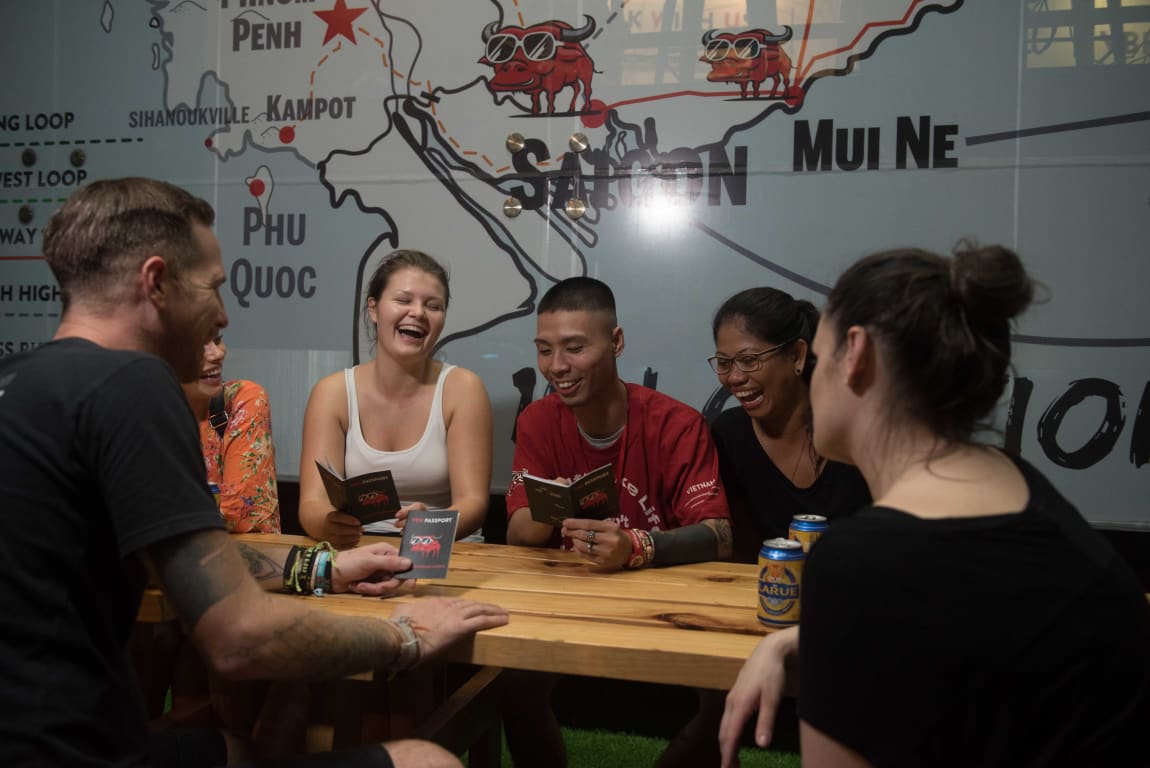 $
Pub crawls
Free Breakfast
Air con
Staying here means staying in a super cool big spacious hostel where there is loads of space for everyone. Even though its budget you won't find loads of people crammed into a tiny dorm room so they owners make more money. An awesome place to stay in Ho Chi Minh, this is one of the best cheap hotels in Vietnam.
There's a decent, fun atmosphere here. Kinda helps that they put on a free walking tour in the daytime and then a free pub crawl in the evening. And to top it all off, there's also a really nice rooftop bar too have a few sundowners on.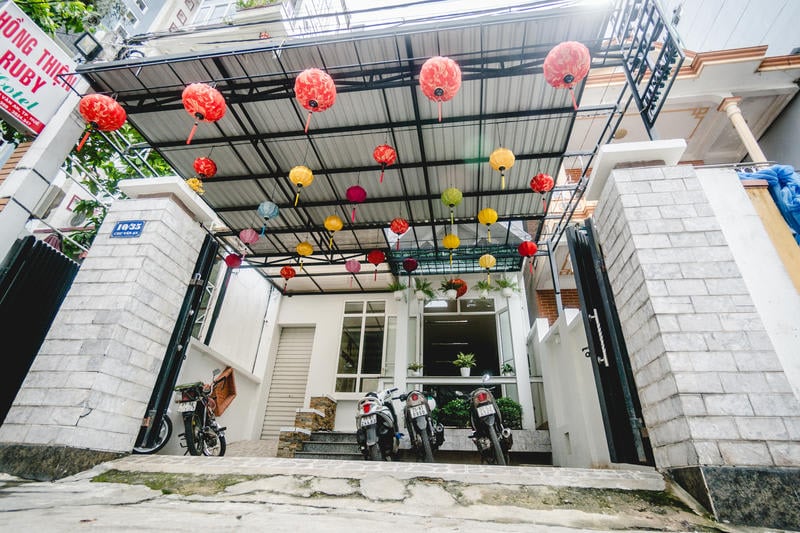 $
Free Breakfast
Rooftop Bar
Tours & Travel Desk
This really is a fun and friendly place with a decent sense of humour. The staff work hard to make this a place where people feel chilled and safe right in the centre area of Hue. A good shout for the best cheap hostel in Vietnam, not only do the staff here really care about their guests but they make sure everyone is happy.
You can learn more about local life in the city by chatting to the family over dinners. There's also a chill rooftop bar too, which is the ideal spot to start off or round up a night as you look out over the rooftops.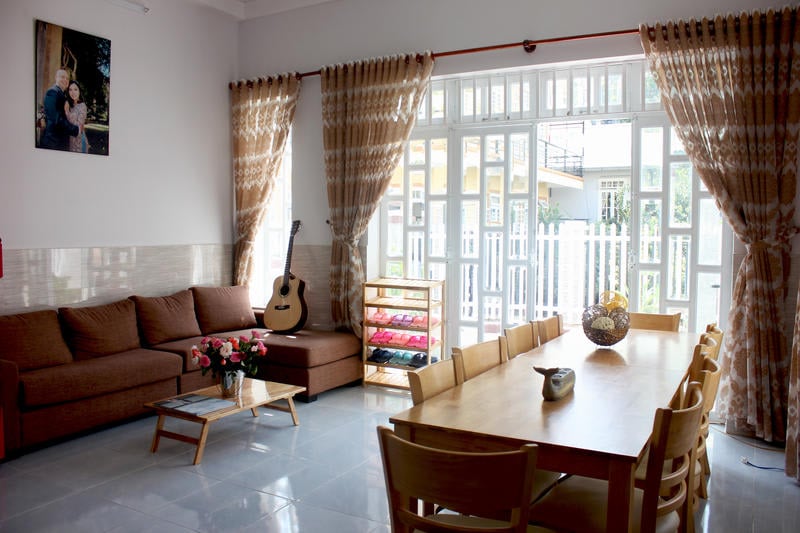 $
Outdoor Terrace
Security Lockers
Free Breakfast
Don't let the name trick you: it's not so cheap that you're actually staying in a tree house. But this is a pretty cool hostel, the owners have created bunk beds that LOOK like tree houses. It might sound weird but it's actually kinda cool and means you get more privacy.
The owners are super friendly and make this place one of the best cheap hostels in Vietnam. There's cool free events arranged for everyone to get to know each other a little better, too.
The whole place just feels like a normal space to spend time, rather than a grimy hostel that you don't want to go back to, this hostel creates such a nice space that it's hard to leave.
Best Hostel for Couples in Vietnam – Tigon Dalat Hostel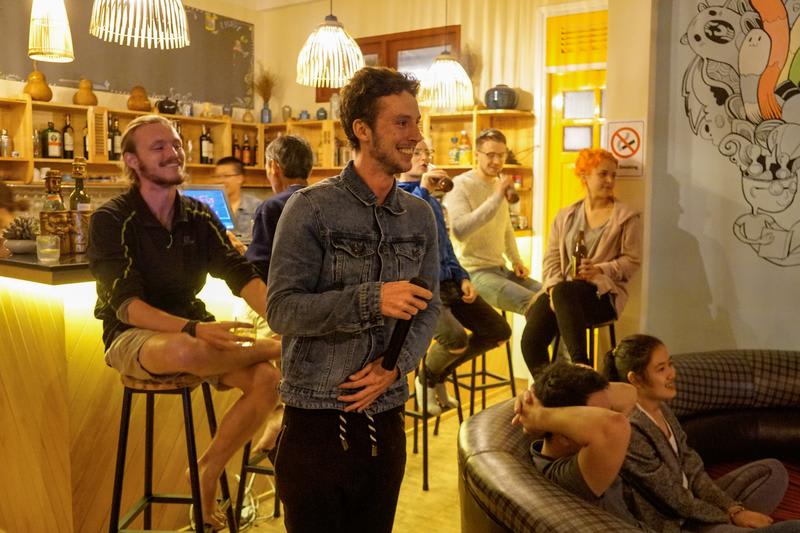 $
No Curfew
Free Breakfast
24 Hour Reception
So, we heard you were looking for the best hostel in Vietnam for couples? Well, well, well, here's a great shout for all you couples out there. This place is one of the most chilled-out backpacker hostels in Dalat. You'll feel welcome and at home as soon as you step through the door.
It's actually in the outer areas of Da Lat, but you're a couple, right? So you can just spend time wandering around and doing whatever it is couples do when they're backpacking. Back at the hostel, the owners can teach you how to make a Vietnamese coffee. Nice one.
$$
Book Exchange
Free Breakfast
24 Hour Security
It says homestay and that's sorta the vibe you get at this top hostel in Hue. The homely feelings are great, sure, but they're not exactly gonna get the party going or anything like that. However, those good vibes do easily make it one of the best hostels in Vietnam for couples.
The staff here pretty much make it TBH. They arrange transport for you, they're really honest, help you choose a nice tour to go on. Stuff like that. If you and your partner are into weird stuff there's an abandoned amusement park 15 mins away on a moped.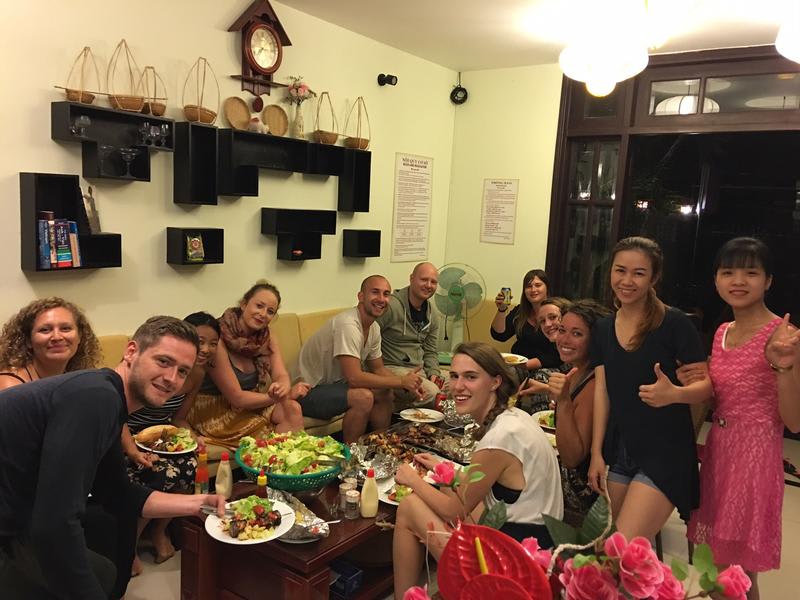 $$
Free Breakfast
Bar/Cafe
Wii (!)
*Sigh* Yes it's another hostel with an animal in the name. Kooky. But there's nothing lazy or bear about this place. Instead, it's definitely the best (or one of the best) hostels in Vietnam for couples. The private rooms here are pretty much verging on luxury.
So what couple wouldn't wanna chill and sleep till the afternoon and stuff in a lovely lil' oasis like that? We wanna know! But, um, yeah, you also get free bicycles so you can both pedal around exploring Hoi An and smashing through your honeymoon itinerary which to us sounds romantic as hell – AS HELL we say!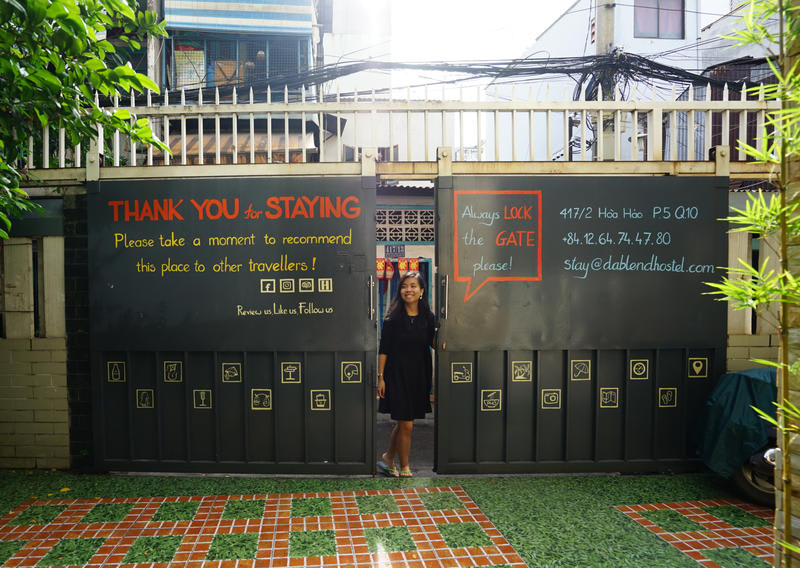 $$
Free Breakfast
Bar/Cafe/Restaurant
Adaptors
The private rooms are V nice here. It's sorta like a blend between a hotel and a hostel. The location is like a blend between being in the madness and away from the madness. It's a blend. We get it.
Aaand… It's also one of the best hostels in Vietnam for couples – especially if you love trying out local food and shiz 'cause there's a load of that right on the doorstep. Vietnamese curry place nearby is next level tasty.
Shoutout to the staff here, they're proper good and help you feel welcome, give you great advice, all that kinda stuff.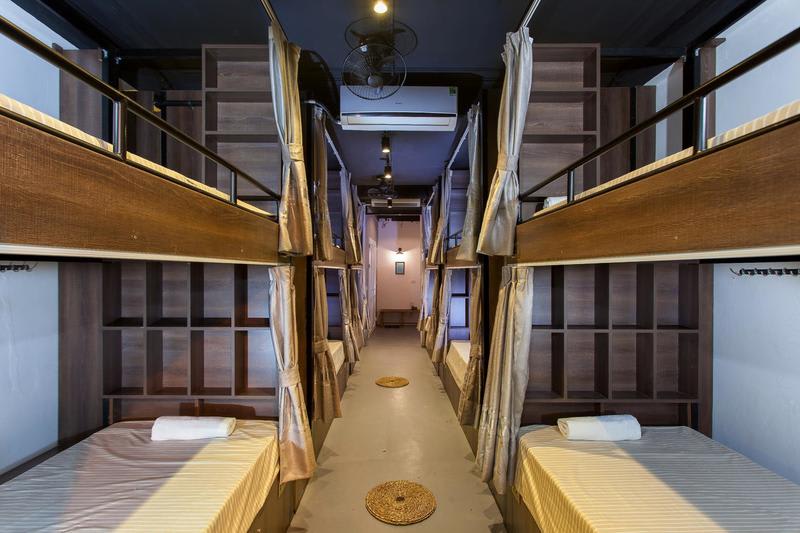 $$
24 Hour Security
Free Breakfast
Late Check-out
The name definitely gave it away but seriously, anywhere that calls itself luxury needs investigating. So we did. And, yup, can confirm. Pretty much luxury. Without doubt one of the best hostels in Vietnam for couples. You'll absolutely love chilling out in these cool rooms.
Well, when we say cool, we mean like, budget-to-mid-range hotel level of stylish. But that's ok. They're nice. This flashy Hanoi hostel is right in the Old Quarter of Hanoi. We hope you and your partner like dodging literally insane walls of traffic.
Best Party Hostel in Vietnam – The Hideout
$
Bar
Pool Table
Tours/Travel Desk
Calling it The Hideout makes it feel like there's something dodgy going on at this Ho Chi Minh backpackers hostel. And TBH if drinking excessively and going wild is dodgy, then it's a good thing this is a hideout. (Note: it is not an actual hideout).
But if you're planning to visit Ho Chi Minh and you're a bit of a beer monster, do yourself a favour and book a bed here. It's one of the best party hostels in Vietnam.
There's free beer DAILY, happy hours, beer pong tournaments, tours, a general party atmosphere that's cool for chatting to other peeps even if you can't remember them in the morning.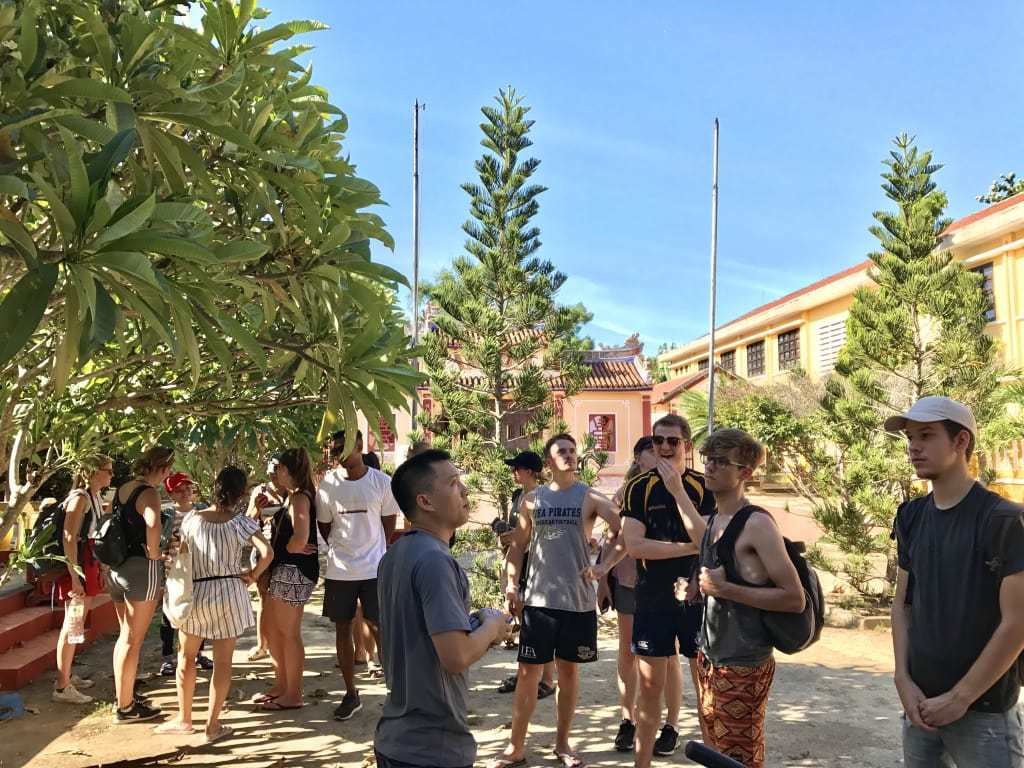 $$
Free Drinks
Bar
Pub Crawl
This amazing backpacker hostel in Hoi An is literally award-winning – how could it not be on this list? It's also got a freaking great atmosphere that's amazing for meeting new people. One of the best party hostels in Vietnam, you won't be totally mental here, but you WILL be having a few beers and meeting new mates.
The social vibes start with stuff like spring roll lessons (the best part is eating them TBH) and end with free beers, free rum & coke, and pub crawls. The street food tasting is a great shout too – a legendary idea since sometimes you don't know what you're looking at food-wise.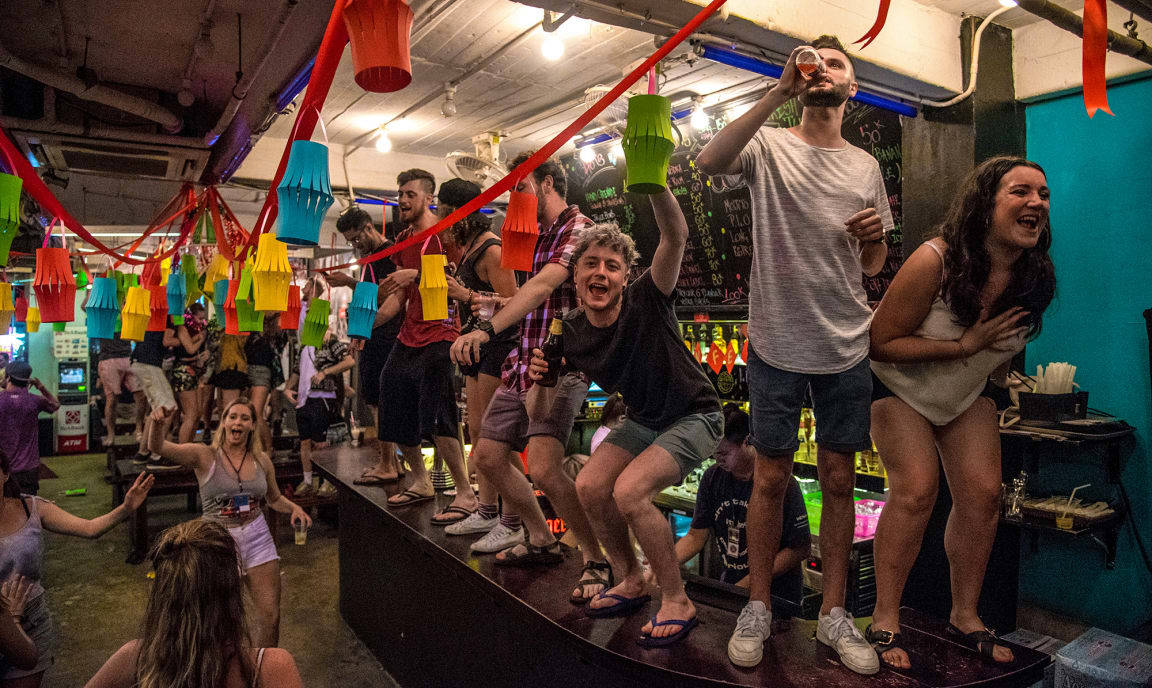 $
Bar
Free Breakfast
24 Hour Security
Well, whadya know, it's another award winning hostel in Vietnam. And it's another party hostel. Hmm. Funny that. So, yep, it's one of the best party hostels in Vietnam. A perf lil' place in Hanoi to get your crunkage on and meet some other backpackers wanting to do the same.
*Deep breath*… Quiz nights! Free beer! Happy hours! Beer pong! Fancy dress nights! Pub crawls! Rinse! Repeat! It's literally all here. So (especially) if you're travelling by yourself and you wanna get partying, do definitely make a pit stop here for your own sanity and peace of mind. It's sick.
$$$
Free Breakfast
24 Hour Security
Tours & Travel Desk
A self-described "Crazy House" this Dalat backpackers hostel doesn't disappoint when it comes to living the hostel life! There's so much stuff here that makes it one of the best hostels party hostels in Vietnam. Drinking, dancing, playing pool, drinking, dancing, drinking… yep.
It's not all about going mental though. Mama here serves up a mean plate of food, and the genuinely friendly social vibe going on with other backpackers staying here is almost second to none. You'll have an amazing time here. Side note: one of the staff members is called "Crazy". That is absolutely true.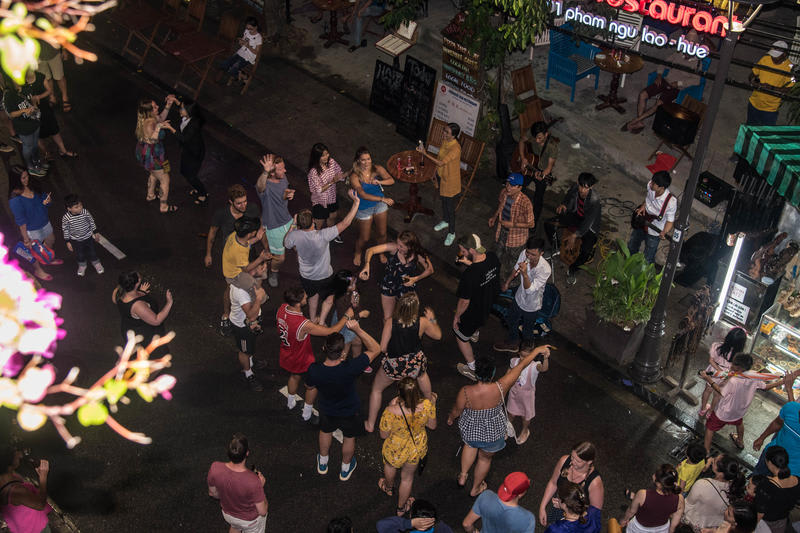 $
Free Beer
Party Nights
Bar
Yes – it's another hostel that offers free beer and we aren't complaining. One of the top contenders for the title of the best party hostel in Vietnam, this place is so close to all the bars and late night venues of Hue and there's always something happening and loads of events going on.
Sure, it might not be the most high-end hostel going, but the crowd that stays here gets rowdy and the staff do a good job at getting the party going with pub crawls and themed nights. Just don't say we didn't warn you that this place can get pretty loud. If you want a good night's sleep it's prob best to go elsewhere.
Best Hostel in Vietnam for Digital Nomads – Like Hostel and Café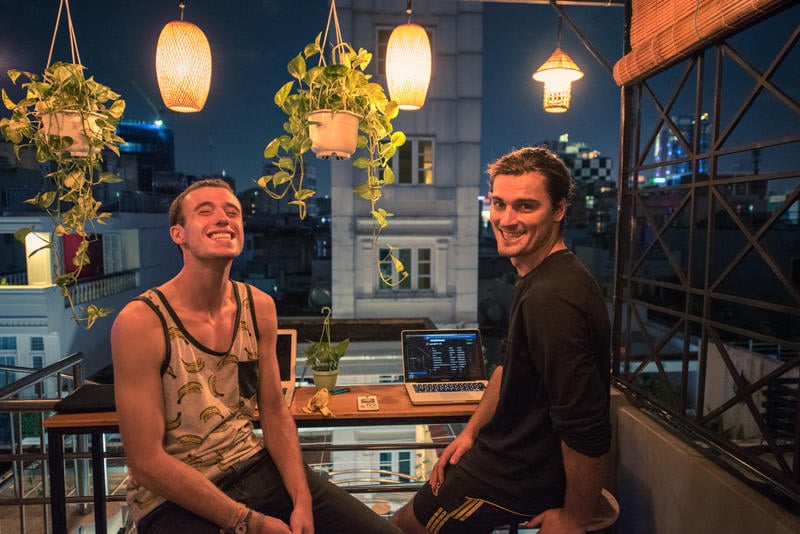 $$
Cafe
24-Hour Reception
Self Catering Facilities
Get yourself to the best hostel in Vietnam for digital nomads and get all of those deadlines SMASHED whilst being right in the middle of the action of Ho Chi Minh City.
The cool little hostel is super nicely designed and has a chill cafe with strong Wi-Fi so you can grab yourself a strong cup of coffee and get working.
It's hidden away down a quiet alley so there isn't too much crazy noise from the street. From the hostel it's easy to walk anywhere in the city – you're never far from Ho Chi Minh's coolest attractions, cheapest eats, and finest drinks.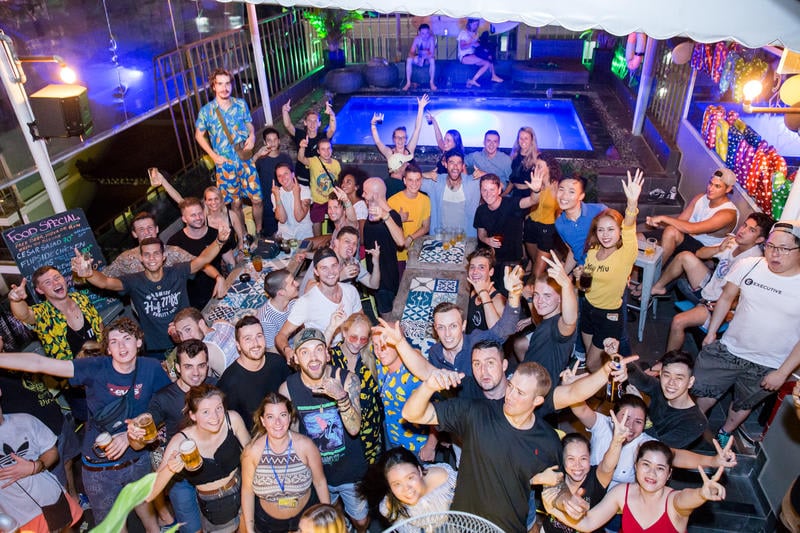 $$
Swimming Pool
24-Hour Receptions
Rooftop Terrace
We just can't help but like this place. It's got a cool and pretty chill rooftop pool where you can grab a drink and take a swim to cool off. The big, bright rooftop terrace has got a nice little hang out area with tables and city views which makes it one of the best hostels in Vietnam for digital nomads. Working here is dreamy.
The dorms here are cheap but pretty comfy and the staff care a lot about making the place a nice hostel for people to stay in. There's also free secure parking which is perfect if you're on a Vietnam road trip.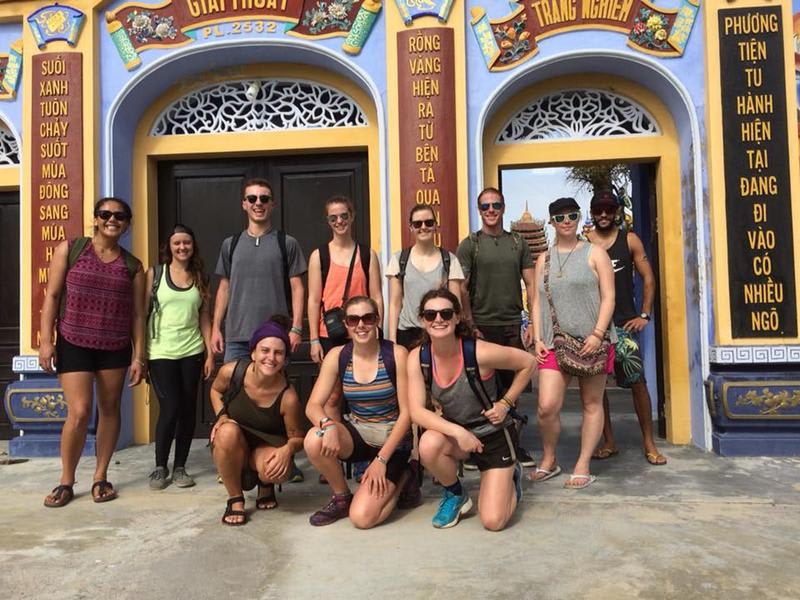 $$
Rooftop Bar
Pool Table
Bike Hire
So, yeah, this place is pretty cool. The common areas are all exposed brick and industrial looking, you know the drill. There's loads of space in the big common room for you to sit and tap away at your laptop, plus an easygoing terrace too, which makes it easily one of the best hostels in Vietnam for digital nomads.
The rooms are really clean and comfy so you can get a good night's sleep. Plus, the benefit of staying in such a top neighborhood in Hoi An is that all of the buzz and sites of town are just a couple of mins away on foot. The beaches aren't too far either, especially if you take out one of the hostel's bikes.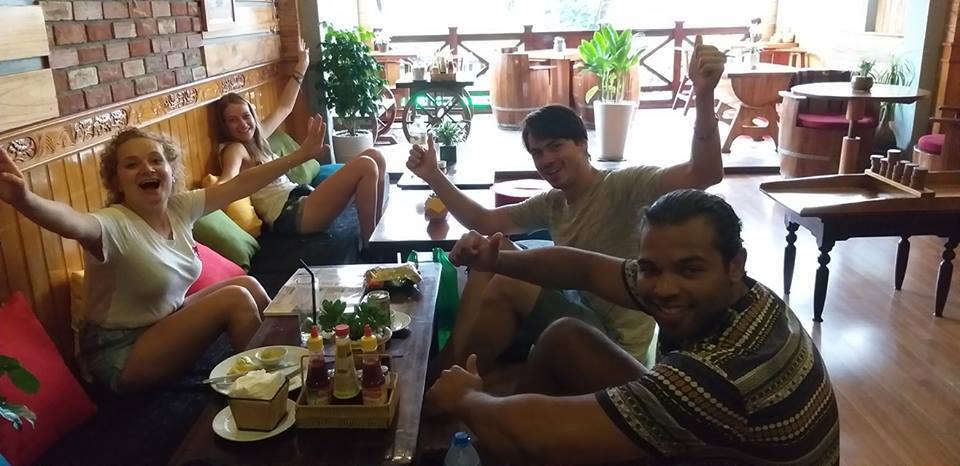 $$
Rooftop Terrace
Massive beds
Bicycle Hire
Why Not stay at the best hostel in Vietnam for digital nomads? Lol. LOL. There is literally no reason why not – it's got a whole load of bars and cafes right on the doorstep, a really nice rooftop area with views out across Hue and a low key bar for that well-deserved beer after work.
The best thing about this place though is the massive dorm beds. The beds at this top hostel in Vietnam for digital nomads are actually real beds with double mattresses so you can starfish all night long or if you're feeling flash, you can always go for a private room as well.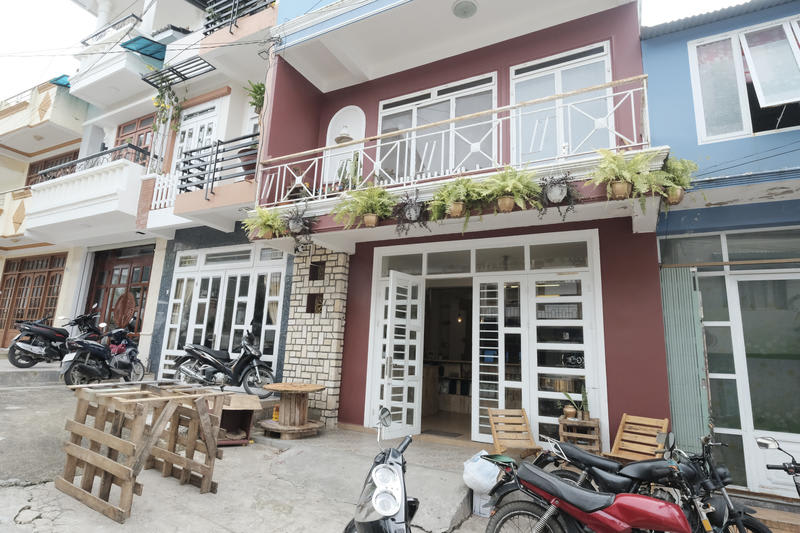 $$
Cafe
Luggage Storage
Bicycle Hire
How could you not like the sound of a hostel that calls itself Brew and Breakfast? They have literally named themselves after the two things you need to get yourself going for a solid day of work and it's a really cool place to hang out too.
Grab yourself a cup of their speciality roast coffee, treat yourself to their amazing breakfast and get your work done in the hostel cafe. There's even a couple of hostel cats to keep you company. Cute.
Town's only a ten minute walk away when you wanna change of scenery. How could this NOT be one of the best hostels in Vietnam for digital nomads?
Best Hostel in Vietnam with Private Rooms – Mr Rots Secret Stay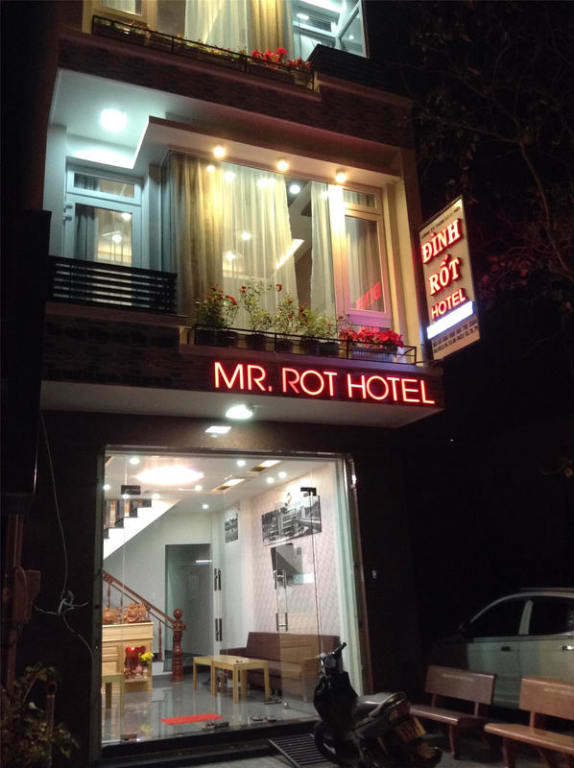 $$
Free Breakfast
Bicycle Rental
24 Hour Reception
Not exactly an appealing name, let's be honest but trust us – the private rooms here are definitely worth your time. The name makes it sound sketchy but it's modern and refurbished and probably one of the best hostels in Vietnam with private rooms. You should definitely check out this Dalat backpackers hostel.
The rooms here are affordable and they're pretty dang nice. Sure. That's a given. But another great thing about this place is the staff. They're literally the friendliest ever. And the "Secret Tour" (yes, that's why it's called a Secret Stay) is super cool.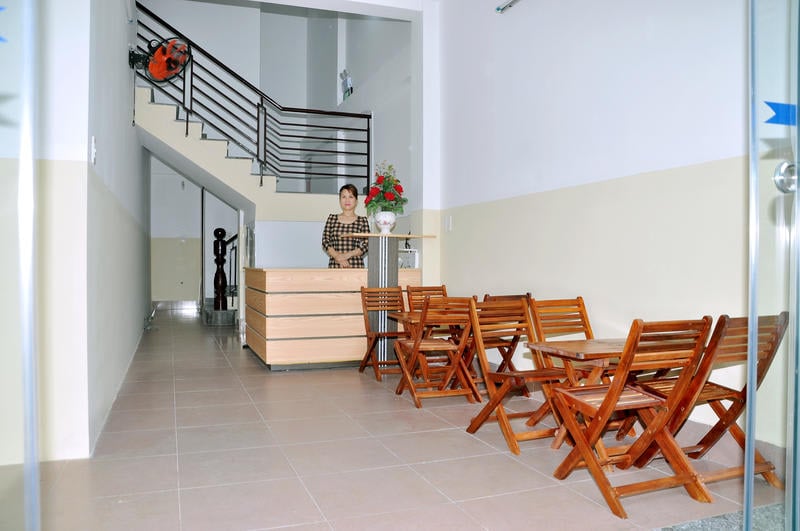 $
Free Breakfast
Safe Deposit Box
Wake-Up Calls
Hey, wait, hang on, this is Vietnam, right? Lol. The name is misleading because this is actually a youth hostel in Hue but we can forgive 'em. The private rooms actually look a lil' bit Mediterranean, which is possibly (POSSIBLY) why they named this place Ibiza. But anyway…
So yeah, those rooms. Tiled floors, clean, simple, definitely very within a backpacking budget. And whilst it's one of the best hostels in Vietnam with private rooms, it's also super lovely. The staff check you in early, the breakfast is decent, the area is full of bars and places to eat. Literally cannot go wrong booking this place.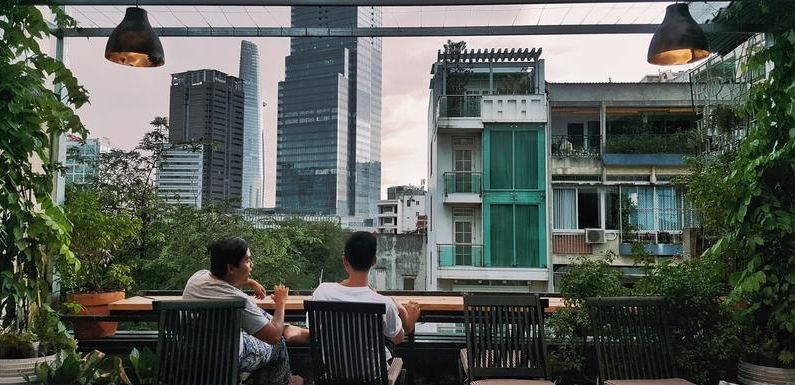 $$
24 Hour Reception
Luggage Storage
Tours & Travel Desk
So… this might not be the best place to meet other travellers 'cause there's a lack of common space. But! You're booking a private room right? You wanna chill in that room, don't you? So you won't mind. Besides, you'll meet plenty of fellow Ho Chi Minh budget travellers in the streetside bars anyway.
The rooms here away from the dorms (which are a lil' busy to say the least) make this one of the best hostels in Vietnam with private rooms. They're luxury, hotel quality rooms. Some have balconies! Properly nice. Loads of space. The location is great too, actual moments away from Ben Thanh Market and Reunification Palace.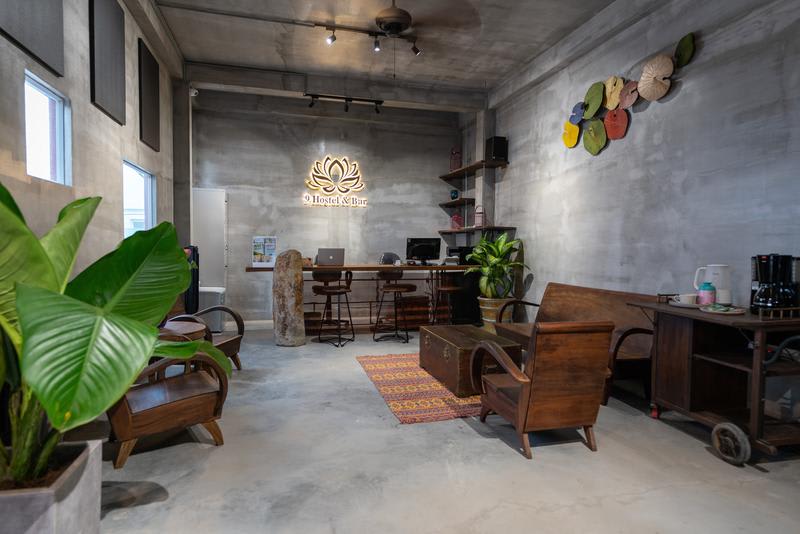 $$
Hair Dryers
24 Hour Security
Bar
Solo traveller looking to socialise and meet other travellers? Look elsewhere. Couple, flashpacker, a person who likes their own space, or some other person who doesn't mind a non-social hostel: book here. It's one of the coolest hostels in Ho Chi Minh City.
One of the best hostels in Vietnam with a private room, these are some of the best you're likely to find on your Vietnam trip. They're boutique quality, very design-led, filled with polished concrete, houseplants, minimal decor. Instagrammable to say the least. If you love a bit of them this is definitely the place for you.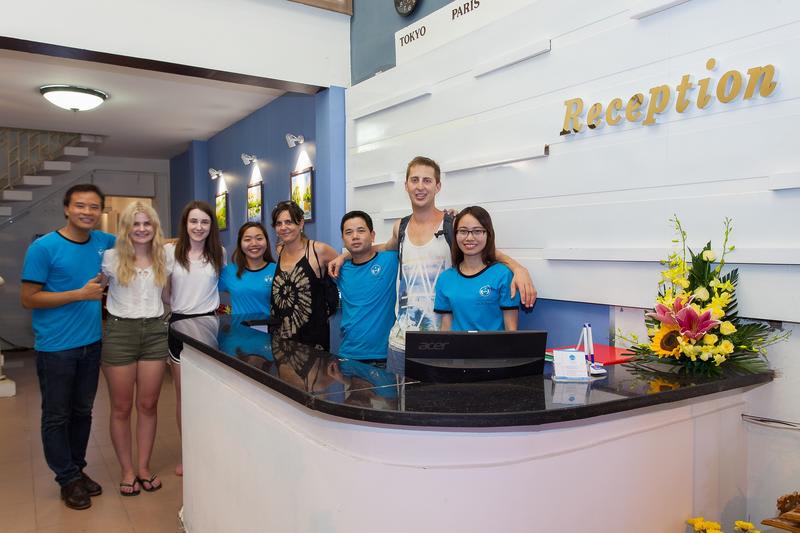 $$
Free Breakfast
Bar/Cafe/Restaurant
24 Hour Reception
Hotel quality rooms for hostel prices? Ok, we're in. It might not be brimming with the same sorta atmosphere you get in other Vietnam backpackers hostels, but who cares? Booking here you'll be staying at one of the best hostels in Vietnam with a private room – enjoy it!
The rooms at this cool Hanoi hostel are definitely what we'd call polished. Your backpack will look really silly in this room, seriously. They're THAT nice. But having such a nice room has its perks – you get to return to a beautiful lil' oasis after spending a day dodging traffic and cyclos while backpacking around Hanoi.
Get Your Copy of the Backpacker Bible Totally FREE!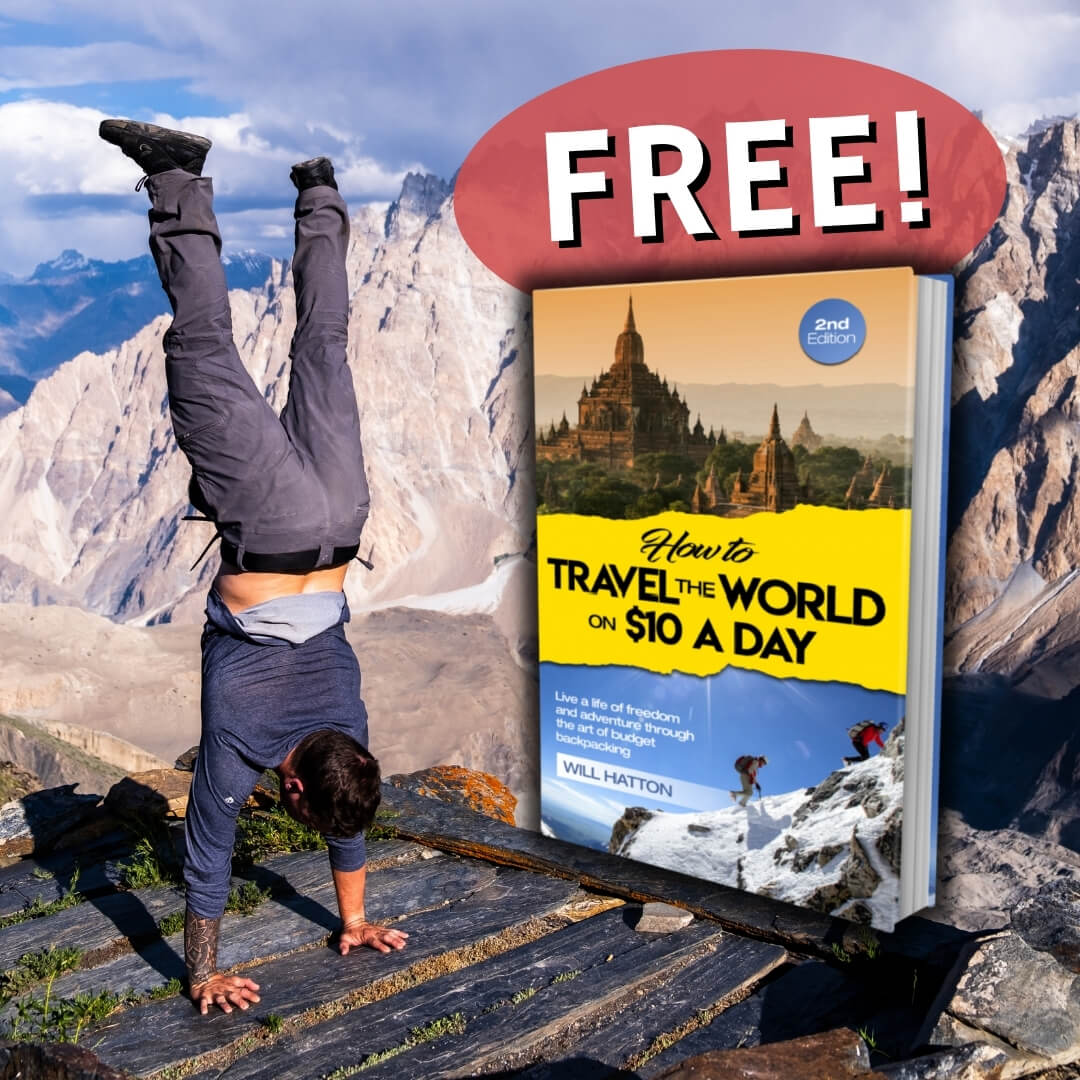 Learn how to travel the world on just $10/day with the Backpacker Bible – Will Hatton's own personal guide to the life of a budget traveller!
This book is the ULTIMATE culmination of more than 10 years of travel experience. It's full of valuable insider hacks and secrets that will help you unlock your full potential as a traveller.
AND… it's also FREE at the moment! All you need to do is click this link (or the sexy image of Will flexing his handstand skillz), provide your email, and we'll email you the ebook lickety-split!
What to Pack for your Vietnam Hostel
Pants, socks, underwear, soap?! Take it from us, packing for a hostel stay is not always quite as straight forward as it seems. Working out what to bring and what to leave at home is an art we have perfected over many years.
Check out our definitive Hostel Packing list for our top packing tips!
Why you should travel to Vietnam
Wow. That sure was a lot of hostels. There are literally so many backpacker hostels in Vietnam. A lot of them are pretty dang nice.
But, yeah, there are LOADS. We totally get if you can't choose one from all that hostel goodness. So we reckon a good place to start is our overall best hostel in Vietnam, Tribee Ede. Definitely a good shout for a new arrival in this amazing backpacking destination.
So, what do you reckon about these 34 best hostels in Vietnam? Comment below and tell us which one you're gonna book.
But have you backpacked around Vietnam before? Road tripped from north to south (or south to north)? Let us know if we've missed an absolute gem of a hostel that you stayed at on the way – we need to know what's going on!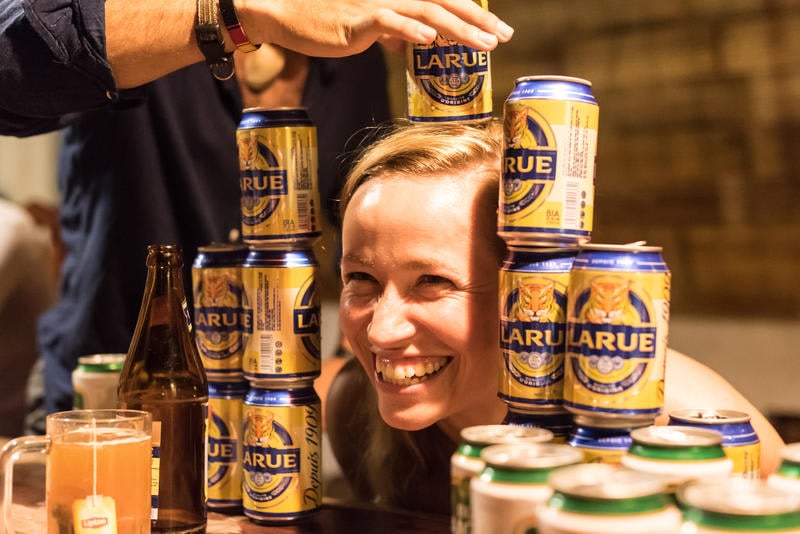 Travel Safety Tips for Vietnam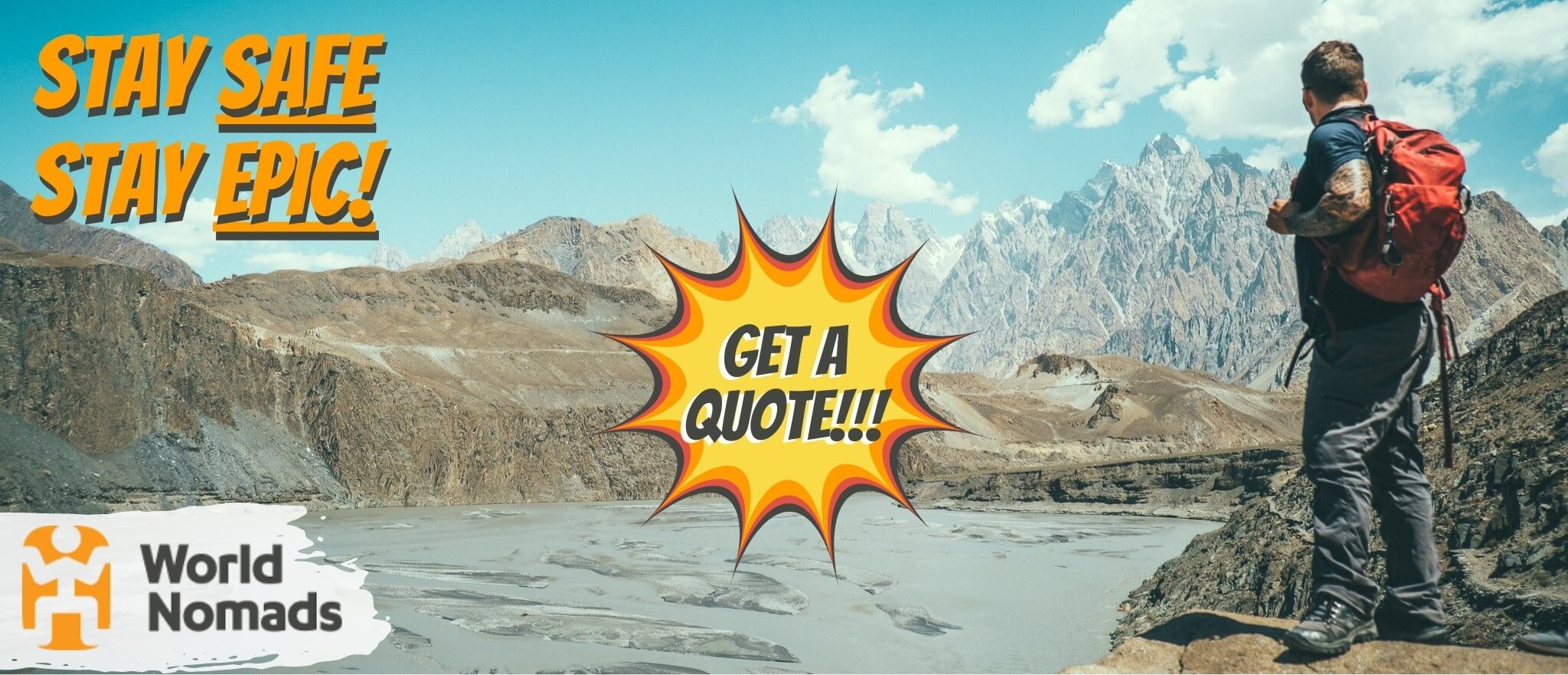 It's good to get lost sometimes, but it's also good not to get too lost. There are people that want you home in one piece.
There's one travel insurance provider The Broke Backpacker trusts for all his wildest shenanigans… World Nomads!
Click the button below to get a quote on your insurance or read our in-depth review of World Nomads' coverage. And then… let the shenanigans begin. 😉
More Epic Hostels in Vietnam
Hopefully by now you've found the perfect hostel for your upcoming trip to Vietnam.
Planning an epic trip all across Vietnam?
Don't worry – we've got you covered!
For more cool hostel guides around Vietnam, check out:
Over to you
By now I hope our epic guide to the best hostels in Vietnam has helped you choose the perfect hostel for your adventure!
If you think we've missed anything or have any further thoughts, hit us up in the comments!
---
Thanks for reading – that was fun! 😀
We bring you epic FREE content!
Find out how YOU can help support us.
We're a big site with a big team and this job isn't always easy. But we do it because we love it – we love providing epic and free content. We love the knowledge that our content keeps you adventuring. We don't ask for money, but if you'd like to find out how you can help the site in more organic ways, click the button below.
Thank you for your support 🙂
---
Bye for now, but not forever!
If you want MORE top-tier Broke Backpacker content like this, then sign up for our weekly newsletter below to get the latest and greatest!
And for transparency's sake, please know that some of the links in our content are affiliate links. That means that if you book your accommodation, buy your gear, or sort your insurance through our link, we earn a small commission (at no extra cost to you). That said, we only link to the gear we trust and never recommend services we don't believe are up to scratch. Again, thank you!