Vietnam's second largest city, Hanoi is known for being a more scenic, delicious and accessible Vietnamese city than its larger brother to the south.
But with almost 150 hostels in the city, it can be really overwhelming to know where to stay, which is exactly why I made this list of the 5 best hostels in Hanoi – plus a few more awesome hostels in the city.
Known for its world class street food, and being the gateway to one of the most gorgeous landscapes in Asia (Halong Bay), this is a city that must be on the itinerary for anyone in Vietnam or Asia in general.
And with the help of this guide, you'll know how to save money while traveling to Hanoi.
I've taken the time to organize this list by YOUR travel needs, so whatever you are looking to do in Vietnam (party, chill, sleep, save money) you can quickly find the hostel you need.
With the help of this list, you'll be able to see the best hostels in Hanoi and book you hostel quickly!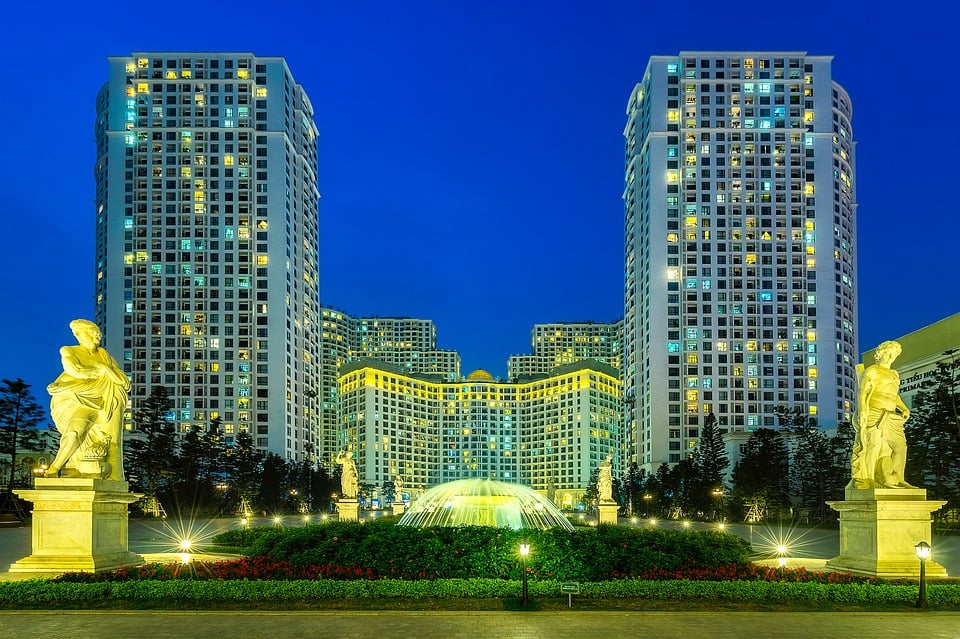 What To Expect From Hostels in Hanoi
Hanoi is a bustling city and acts as the entry point for many backpackers visiting Vietnam. Given its status as such a traveller hub, there are many excellent hostels and budget places to stay spread across the diverse city. Hanoi makes it easy to sleep for cheap AND has a great range of facilities at your fingertips.
However, that's not the only good reason for staying at a hostel. The unique vibe and social aspect are what make Hanoi hostels a truly special place to stay. 
Many of Hanoi's hostels have restaurants and bars, or a common room, which is great for solo travellers to meet other travellers and make new friends, share travel stories and tips, head out to see the sites, or just have a great time with like-minded travellers from all over the world – you won't get that opportunity in any other accommodation. 
Hanoi's hostel scene is something I absolutely adore. While Vietnam is a considerably cheap backpacker country, it doesn't mean you scrimp out on luxuries. The quality and standard of hostels in Hanoi are insanely high. You'll find plenty of places with the highest possible reviews and once you arrive, you'll definitely know why.
Super cheap prices, modern and stylish amenities, free breakfasts (most of the time), and some really great tour prices make Hanoi a backpacker's dream come true. If you're looking for a party atmosphere, and the city has some of the best party hostels in Asia.
But let's talk more about money and rooms. Hanoi's hostels normally have three options: dorms, female only dorms, and private rooms. The general rule here is the more beds in a room, the cheaper the price.
Obviously, you won't have to pay as much for an 8-bed dorm as you would for a single bed in a private bedroom. To give you a rough overview of Hanoi's prices, I've listed the average numbers below:
Dorm room (mixed or female-only): $5-15 USD/night
Private room: $15-30 USD/night
When looking for hostels, you'll find the best options on HOSTELWORLD. This platform offers you a super safe and efficient booking process. All hostels are displayed with a rating and previous guest reviews. You can also filter your personal travel needs easily and find the perfect place for you.
Hanoi isn't a huge city, but it does have a lot to offer. When it comes to choosing a place to stay, you should really consider the neighborhood you stay in and be sure you are close to the attractions you want to see.
Hanoi's Old Quarter, Hoan Kiem is one of the most popular districts to stay in as it's packed with temples, gates, and traditional markets. Hai Ba Trung is full of hip cafes and bars and is a lively place to find somewhere to eat. Truc Bach has some historic landmarks and is ideally located near West Lake. Da Binh also has come incredible sites such as the Vietnam Fine Arts Museum.
But wherever you decide to stay, Hanoi is easy to get around on buses, or by using Grab to order yourself a guy with a motorbike to take you wherever you want to go.
Now that you know what to expect from hostels in Hanoi, let's have a look at the best options…
Do You Want to Travel FOREVER??
Then pop your email address in below and we'll send you a FREE copy of 'How to Travel the World on $10 a Day!' – make travel your LIFE.
The Top 5 Hostels in Hanoi
Here, I've not only listed Hanoi's best hostels, but I've also gone one further and separated them into different types, making choosing your ideal pad a piece of cake.
Looking for the best hostel for couples in Hanoi? The best place for solo travellers to stay? The cheapest accommodation, somewhere to work, or somewhere to party until the wee small hours? I've got you covered!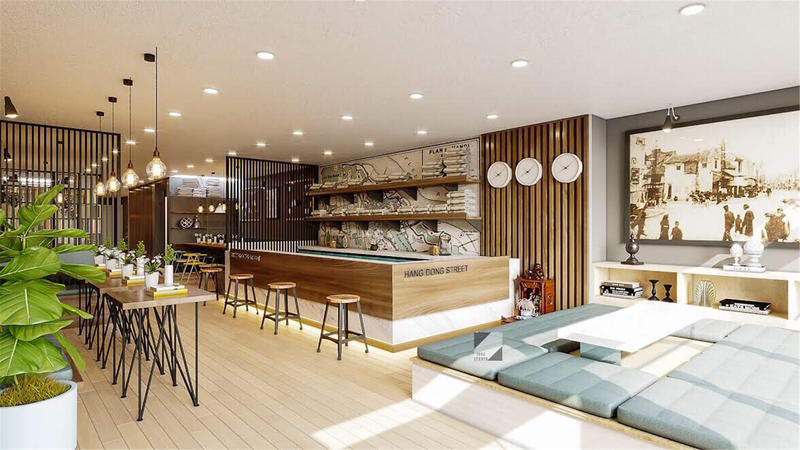 Tour Desk
Laundry Facilities
A great place to meet other backpackers, unwind, and explore Hanoi's coolest sights, The Signature Inn is my overall best hostel for 2021. Prices are affordable and there's a wide choice of private rooms and dorms, with mixed and female-only dorms available. A fairly large hostel, there are plenty of potential new pals to connect within various common areas. For fun and frolics, head to the bar.
The movie room is ideal for chilled-out downtime, while the spacious relaxation area has a PlayStation and pool table. Free walking tours help you to get your bearings and you can book diverse tours with ease. Laundry facilities, free Wi-Fi, and luggage storage are a few more facilities that make for a comfortable stay here.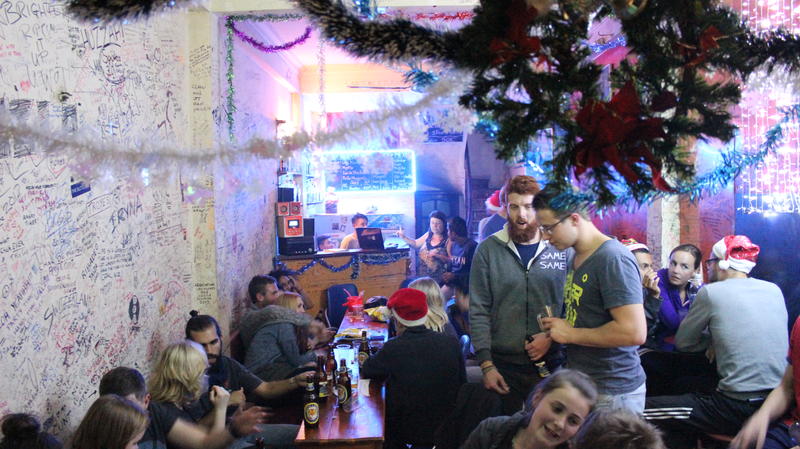 Bar & Cafe
Luggage Storage
One of the best hostels for solo travellers backpacking across Vietnam and staying in Hanoi, Central Backpackers Hostel is run by travellers for travellers. Comfortable, friendly, and affordable, the hostel offers a selection of activities to help you to meet other cool backpackers. Join a free walking tour of the Old Town, have fun on a bar crawl, and indulge in free beer in the bar each evening during happy hour.
There are computers that you can use for free as well as free Wi-Fi. Cheap airport transfers remove the hassle of getting here and save you from needing to find a Hanoi hostel near the airport. There's an outdoor terrace as well as an indoor common area, both of which are great places to mingle or chill.
Best Cheap Hostel in Hanoi #3 – Cocoon Inn 2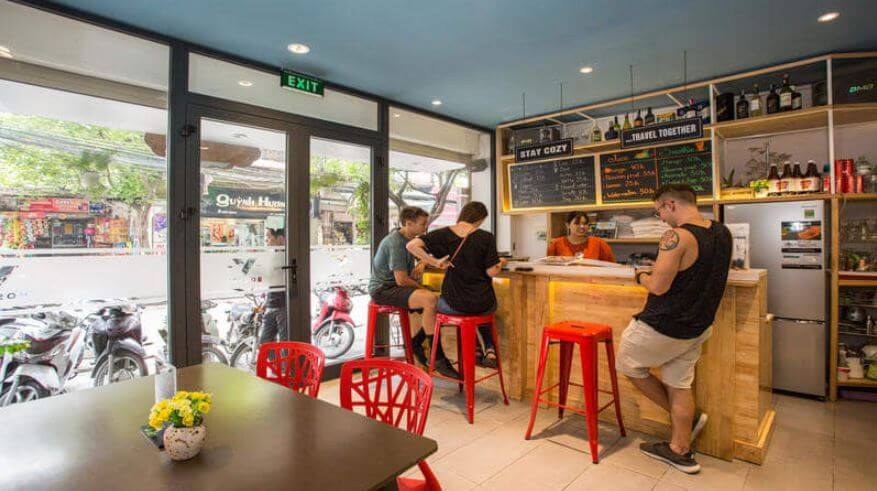 $
Private fan by every bed
City Center Location
Breakfast Included
Whether it's the comfy beds or the amazing location, the Cocoon Inn 2 Hostel will make your stay in Hanoi more enjoyable. It offers a very affordable nighty price, free breakfast, big lockers for your luggage, and the kindest and most attentive staff you've ever met. Super close to the centre, you'll only be moments away from hotspots, restaurants, and great nightlife options.
Is This the Best Backpack EVER???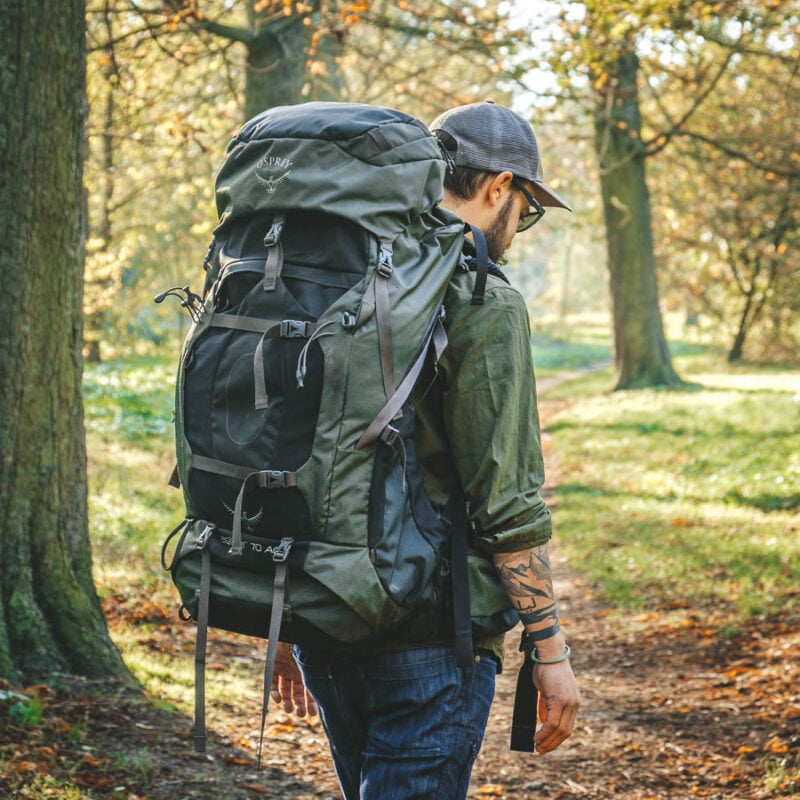 Best Hostel for Couples in Hanoi #4 – Hanoi Friends Inn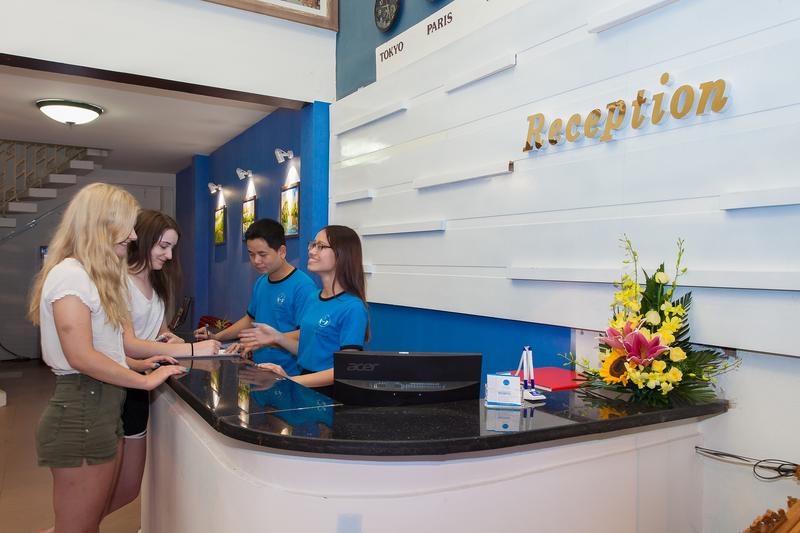 Restaurant & Bar
Tour Desk
A top youth hostel in Hanoi for people who love shopping and browsing in lively markets, Hanoi Friends Inn is just a short walk from both the night market and Dong Xuan Central Market.
The friendly accommodation is also one of the best hostels for couples in Hanoi, thanks to the excellent choice of double rooms (as well as other room sizes and dorms) and a good balance between sociability and privacy. Rent a bike to explore, enjoy a meal and drinks in the bar/restaurant, book a range of tours, and more.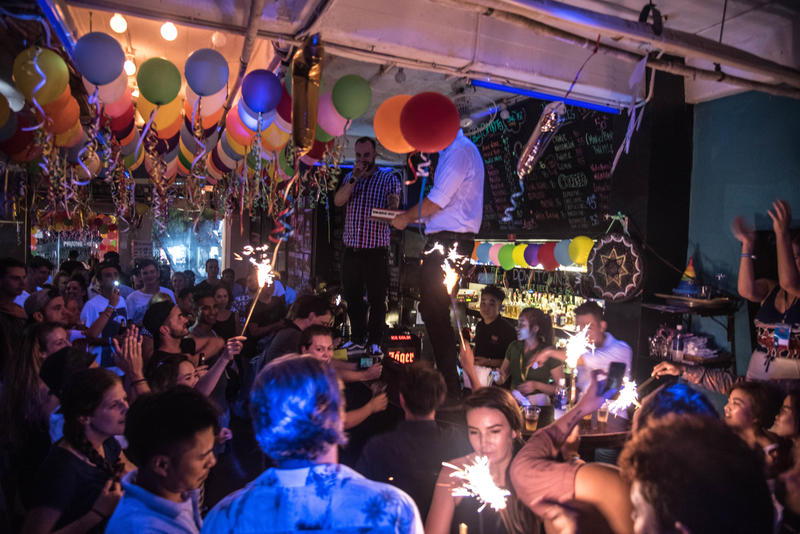 Bar & Restaurant
Games Room
My winner for the best party hostel in Hanoi, there's always something happening at the energetic Vietnam Backpackers Hostels – Downtown. It's definitely the place to stay for the hottest Hanoi backpacking vibes. Although close to some of Hanoi's hottest nightlife, you don't even need to step outside the hostel to have a night to remember.
There are parties every night of the week in the bar, with free beer during happy hour, and loads of activities like beer pong, quizzes, pub crawls, and fancy dress. Food is available on-site and breakfast is free. If you need a break from all the partying, the chill-out area will soon sort you out, with free Wi-Fi and free-to-use computers, a pool table, and foosball. You'll also find a roof terrace, luggage storage, and a tour desk. And, PS—all guests can join a free walking tour too!
More Epic Hostels in Hanoi
Planning on spending more than 3 days in Hanoi? Then you may like to pick a couple of other places to crash.
If you're still not sure where you want to stay in Hanoi you'll be pleased to know that there are even more fantastic choices … here are more of the best hostels in Hanoi to choose from.
Restaurant
Luggage Storage
A great hostel in Hanoi for digital nomads, Hanoi Old Quarter Hostel has a quiet atmosphere while being close to many major places of interest in Hanoi. Wi-Fi is strong, reliable, and free, and there are several places around the hostel where you can sit and work in peace.
The comfy dorms offer a good night's rest, though there are also private rooms (single, double, and twin rooms) if you want to stay up late burning the midnight oil to hit important deadlines. Each room and dorm has its own bathroom, making it quicker to get ready each morning. There's an onsite restaurant and breakfast is included in the room price.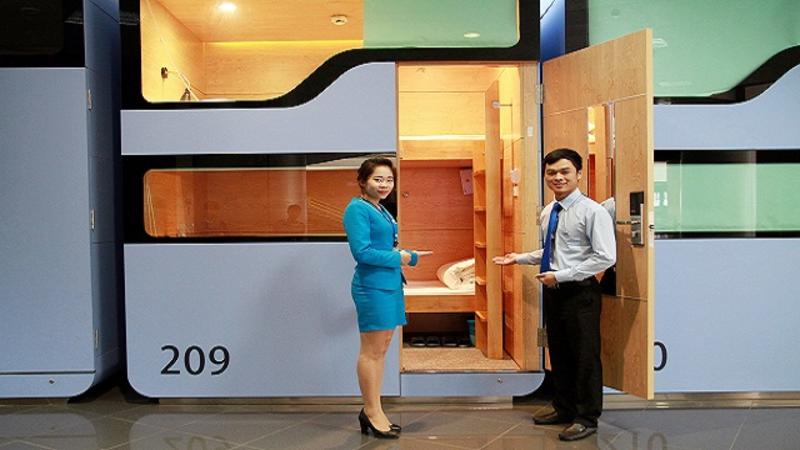 Air Conditioning
Tea & Coffee
Although basic, and pricey, if you're looking for a convenient Hanoi hostel near the airport, you really couldn't get any closer than VATC Sleep Pods. The solo and twin sleeping pods are right in the airport—no fear of missing that early morning flight! If you need somewhere to crash after a long flight they're also ideal.
Tucked into a quiet corner of the airport, there's a 24-hour reception and places to eat and drink close to hand. Wi-Fi is available in public areas. Do note, though, that there are no bathrooms, only toilets.
Restaurant & Bar
Bike Rentals
One of the best hostels in Hanoi's Old District, Hanoi City Backpackers Hostel is just a short stroll from Hoan Kiem Lake and other attractions. As well as free breakfast, guests can sink a few glasses of free local beer for an hour each evening.
It's a great way to loosen up! You can buy a selection of Vietnamese and international dishes from the onsite restaurant or prepare a basic meal with self-catering facilities. Tour booking services, currency exchange, laundry facilities, bicycle rentals, and free Wi-Fi are other convenient perks at this top hostel in Hanoi.
$$$
Complimentary Breakfast
A sociable Hanoi backpackers hostel with a choice of dorm sizes (including those for only females) and private rooms, Nexy Hostel has a great selection of common areas to suit your every whim. Hungry or thirsty?
Check out the onsite bar-cum café, a great place to meet other backpackers and hang out. There's a games room too, with foosball, pool, and board games, and a TV room with free-to-use computers. Dorm beds have curtains, lockers, power outlets, and lights. Breakfast and Wi-Fi are free.
Restaurant & Bar
Laundry Facilities
Run by a young, welcoming, and friendly team, Hanoi Buddy Inn is a comfy youth hostel in Hanoi where you can feel right at home while surrounded by a cool crew. The members of staff, who'll treat you like a friend, will give you the lowdown on the local buzz to help you find the best places to visit on your trip to Hanoi.
It's an awesome place for groups of backpacking friends, there are private rooms for three and four, as well as double rooms and dorms for six. Facilities include a bar/restaurant, a terrace, bike parking, a book exchange, laundry facilities, currency exchange, and luggage storage.
Laundry Facilities
Lockers
Check into Hanoi Centre Hostel and drop your stuff in one of the dorms before going for a meal or drinks at the restaurant and bar and meeting other backpackers. A free keg of beer is available each night, but be quick—when it's gone, it's gone!
Free breakfast is provided each morning. All dorms have their own bathroom, complete with toiletries and a hairdryer. Rent a bicycle, scooter, or car to go sightseeing in Hanoi or join one of the interesting tours. There's a steam room, luggage storage, laundry facilities, and free Wi-Fi too.
Cafe & Bar
24 Hour Security
A recommended hostel in Hanoi, Hay Hostel is secure, clean, comfortable, and sociable. All dorms and private rooms have a TV, balcony, and hairdryer, and all guests can benefit from free toiletries, Wi-Fi, and filling Asian breakfast each day.
Within close walking distance of many of Hanoi's major landmarks and attractions, it's a good choice for people who like to be close to the action. The shared lounge is comfy and you can easily get food and drinks on-site if you just don't feel like going out.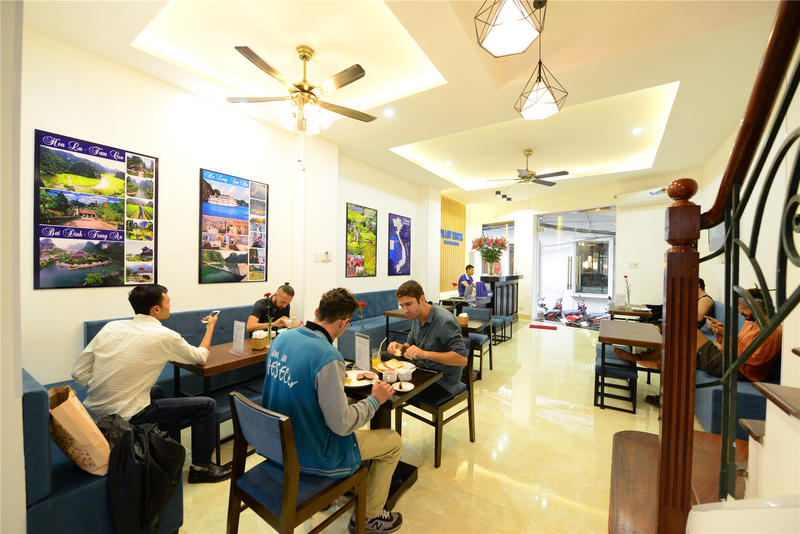 Cafe
Complimentary Breakfast
A fairly new hostel in Hanoi, Pillow Backpacker Hostel is highly accessible thanks to airport transfers, round-the-clock reception and security, and its terrific location in the heart of the Old Town. There's a restaurant and bar right on site, though the many lively beer pubs of Hanoi are within easy walking distance too. Dorms are available for six, eight, and 12, and each has its own bathroom.
Beds have curtains for your privacy, and there are also personal reading lights and power outlets as well as large under-bed lockers. There's no need to worry too much about dull chores either—housekeeping services are provided and there's a dishwasher in the kitchen.
Tours & Travel Desk
Free Beer
A recommended hostel in Hanoi for party lovers, not only does Bedgasm have a lively onsite bar, but there's also FREE BEER every afternoon between 5pm and 6pm. Of course, you can also drink, get snacks, and hang out in the bar at other times.
Alternatively, trade travelling tips with other backpackers in the laid-back common area, strum a tune on the guitar or head out to discover the trendy surroundings. Breakfast and Wi-Fi are free and you'll find other handy facilities like a tour desk, luggage storage, and laundry facilities. That's why it's one of the best all-around and one of the best lively hostels in Hanoi.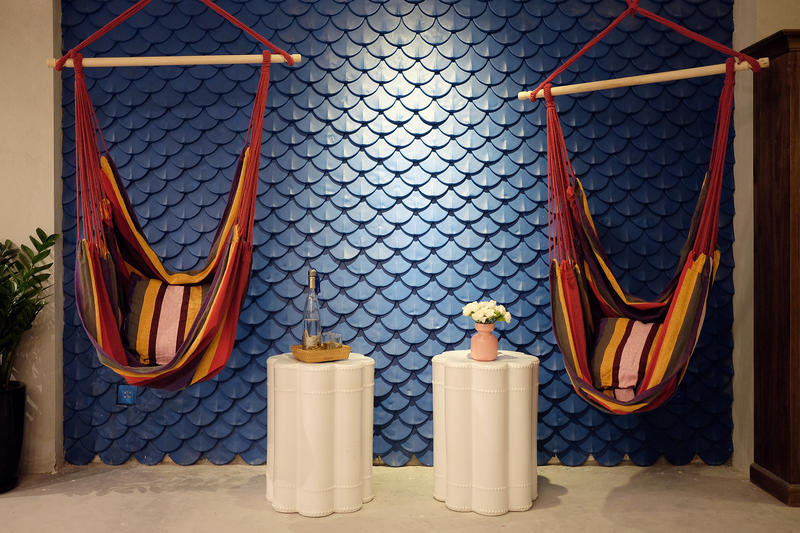 Not your typical backpacker digs, Backy Posh Hostel provides, as the name suggests, a more up-market experience for travellers in Hanoi than the usual Vietnam backpacker hostel. Well-designed, comfortable, and stylish, beds in the mixed and female-only dorms have plush pillows and fine bedding plus privacy curtains.
There's free breakfast and all-day tea and coffee as well as free Wi-Fi and toiletries, and bathrooms all have a hairdryer. This is one of the best Hanoi hostels in the Old Quarter.
Created by travellers who know what other backpackers love when on the road, Republik Backpackers Hostel is a great youth hostel in Hanoi for meeting other people, chilling out, and exploring the area. Rooms and dorms are bright and airy and dorm beds have privacy curtains, lockers, and personal reading light and fan.
Catering to different personalities and moods, the hostel has a lively bar with a pool table, cheap meals, and free beer during happy hour, a rooftop terrace with free yoga classes, and a quiet area for burying yourself in the pages of a good book or browsing the internet with the free Wi-Fi.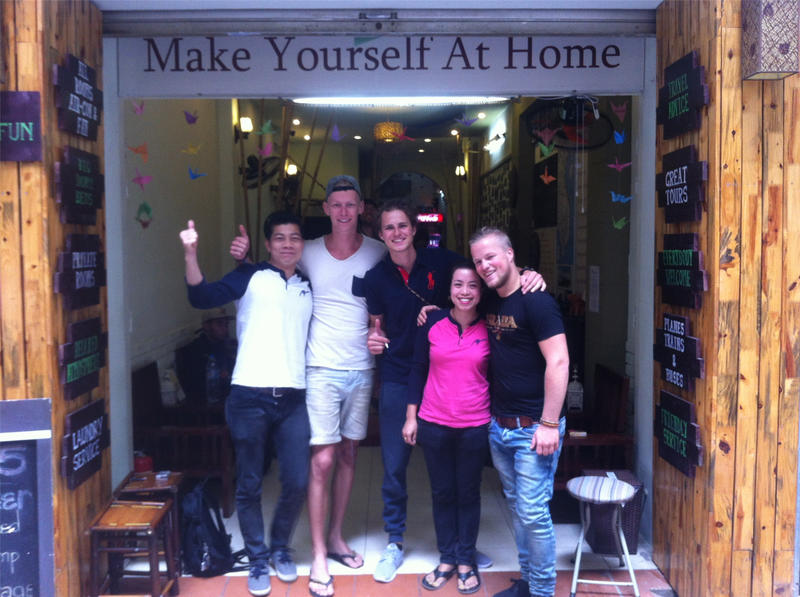 Restaurant & Bar
Book Exchange
A cosy and chilled Hanoi hostel in the Old Town, Hanoi Massive Hostel has dorms for eight and private rooms for three. There's free breakfast to set you up before heading for a day out; be sure to take advantage of the friendly members of staff local knowledge to make the most of your stay and hit all the top spots both on and off the beaten track.
There's an onsite bar and restaurant at this recommended hostel in Hanoi as well as laundry facilities, luggage storage, and a book exchange.
A great Hanoi hostel for solo travellers looking to make heaps of new cool buds, Ga Hostel's regular events will definitely keep you busy and entertained. The coolest hostel in Hanoi, from farm trips and cooking classes to cheap meals, free yoga sessions, and affordable tours, there's something to suit most interests here. The homey vibes are strong and travellers can really feel like one big happy family.
There are basic cooking facilities where you and your new pals can share meals. Laundry, Wi-Fi, toiletries, and breakfast are free, and unlimited tea and coffee can be enjoyed all throughout the day. The lounge has computers and TV and the mixed and female-only dorms are comfortable.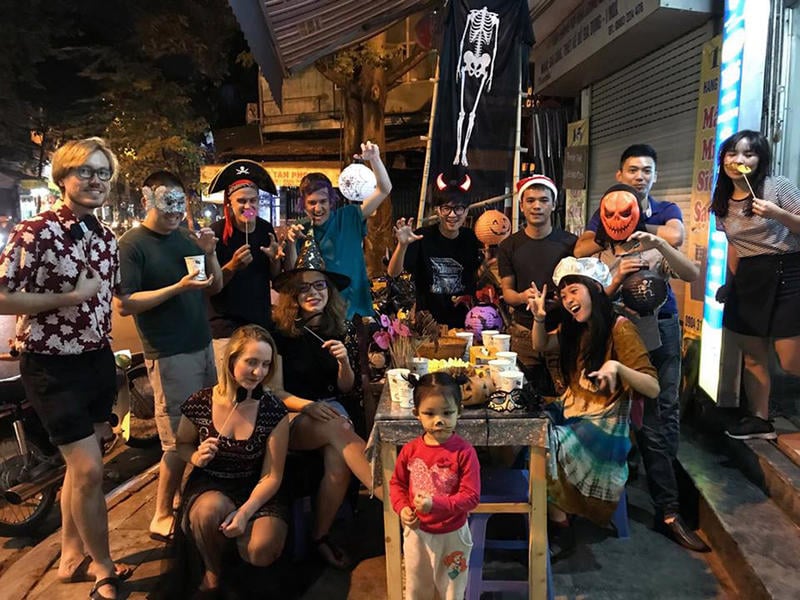 The free breakfast at Daisy Hostel is a real bargain, with a choice between western favourites and Vietnamese fare to start your day feeling full of energy. The security lockers are big enough to fit your whole backpack and the Wi-Fi is fast and free.
Dorms are cosy with both mixed and female-only options. Explore on the free city tour or with a rented bicycle; the hostel is located in the Old Town. Other useful facilities at this top hostel in Hanoi include luggage storage, laundry facilities, currency exchange, and basic self-catering facilities.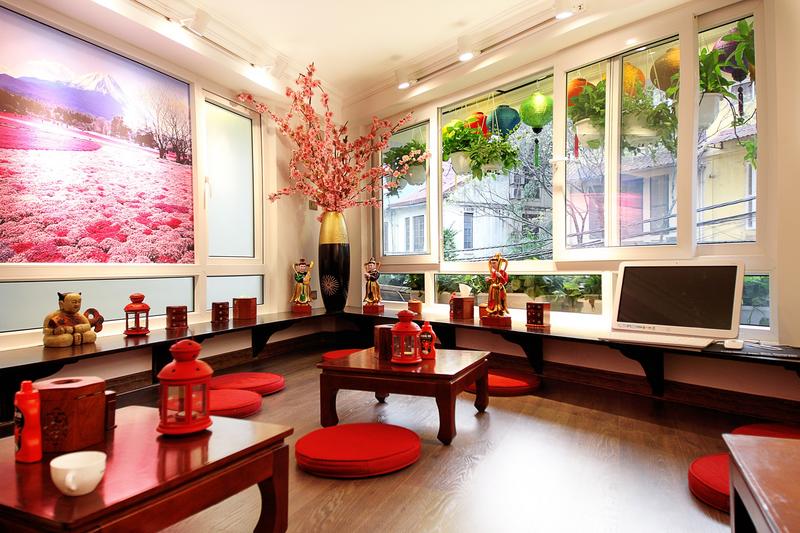 Restaurant & Bar
Laundry Facilities
For a place stay in Vietnam that's a bit different from the norm, check into Tomodachi House. It's a charming boutique hostel with a Japanese theme. Check-in whenever's convenient, with 24-hour reception services, and get travel tips, recommendations, and info when you need it.
Dorm beds all have a privacy curtain, luxurious bedding, and private reading light, as well as free bottled drinking water, toiletries, and a mug. Housekeeping services ensure everywhere is kept clean, tidy, and attractive. Wi-Fi is free and the hostel has cable TV. Bike rentals, laundry services, tour booking, and luggage storage also help to make your stay pretty sweet.

Unlock the The Broke Backpacker's GREATEST Travel Secrets!
You pop your email here, and we promise to send you only travel content that's actually relevant — sounds like a pretty good deal to us!
FAQ about Hostels in Hanoi
Here are some questions backpackers ask about hostels in Hanoi.
Travel Safety Tips for Hanoi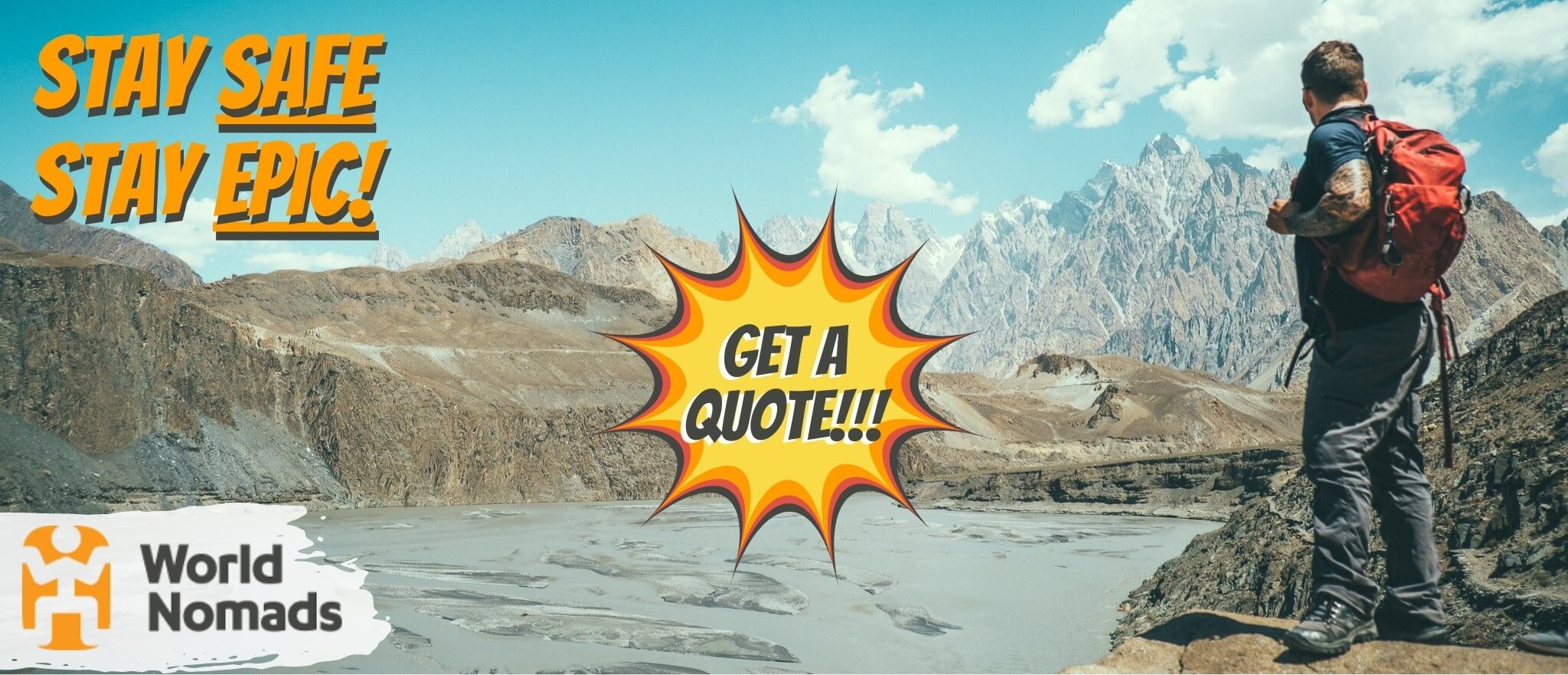 It's good to get lost sometimes, but it's also good not to get too lost. There are people that want you home in one piece.
There's one travel insurance provider The Broke Backpacker trusts for all his wildest shenanigans… World Nomads!
Click the button below to get a quote on your insurance or read our in-depth review of World Nomads' coverage. And then… let the shenanigans begin. 😉
More Epic Hostels in Vietnam
Hopefully, by now, you've found the perfect hostel for your upcoming trip to Hanoi.
Planning an epic trip all across Vietnam?
Don't worry – I've got you covered!
For more cool hostel guides around Southeast Asia, check out:
Final Thoughts on Hostels in Hanoi
By now I hope my epic guide to the best hostels in Hanoi has helped you choose the perfect hostel for your adventure! There are certainly a lot of great options and no doubt you'll have a blast no matter where you stay.
If you're ever stuck for choice, I recommend choosing my overall favourite hostel,The Signature Inn, which is ideally located, affordable, and super comfortable. What more could you want?
If you think I've missed anything or have any further thoughts, hit me up in the comments!
---
Thanks for reading – that was fun! 😀
We bring you epic FREE content!
Find out how YOU can help support us.
We're a big site with a big team and this job isn't always easy. But we do it because we love it – we love providing epic and free content. We love the knowledge that our content keeps you adventuring. We don't ask for money, but if you'd like to find out how you can help the site in more organic ways, click the button below.
Thank you for your support 🙂
---
Bye for now, but not forever!
If you want MORE top-tier Broke Backpacker content like this, then sign up for our weekly newsletter below to get the latest and greatest!
And for transparency's sake, please know that some of the links in our content are affiliate links. That means that if you book your accommodation, buy your gear, or sort your insurance through our link, we earn a small commission (at no extra cost to you). That said, we only link to the gear we trust and never recommend services we don't believe are up to scratch. Again, thank you!