It's easy to understand why Vietnam is among the fastest-growing tourist destinations on the planet – with its immaculate beaches, lush highlands, historically-rich sites, delicious food, inexpensive travel and friendly people – this Southeast Asian destination is a must-see for all travelers.
And now it's calling your name.
Before you set out on your grand backpacking adventure, planning what to pack for Vietnam is at the top of your to-do list – and we're here to help! Here you'll find your ultimate Vietnam survival guide with all the packing information you'll ever need.
Read on for your top 22-needs packing list, tips on what to wear that's appropriate for Vietnam street fashion, a breakdown of what to pack for Vietnam by seasonal weather conditions – plus suggestions for women and men, what not to pack for Vietnam and our #1 pick for what travel bag to pack it all into!
By the time you get through all the good stuff we put together for you, you'll be more ready than ever to explore pagodas in Ha Noi and Ho Chi Minh City, lounge on Nha Trang Beach, stroll along the streets of charming Hoi An, cruise through Halong Bay and dig into some tasty pho!
Let's get started!
Top 22 NEEDS for Vietnam – Vietnam Packing List
#1 – Nomatic Travel Bag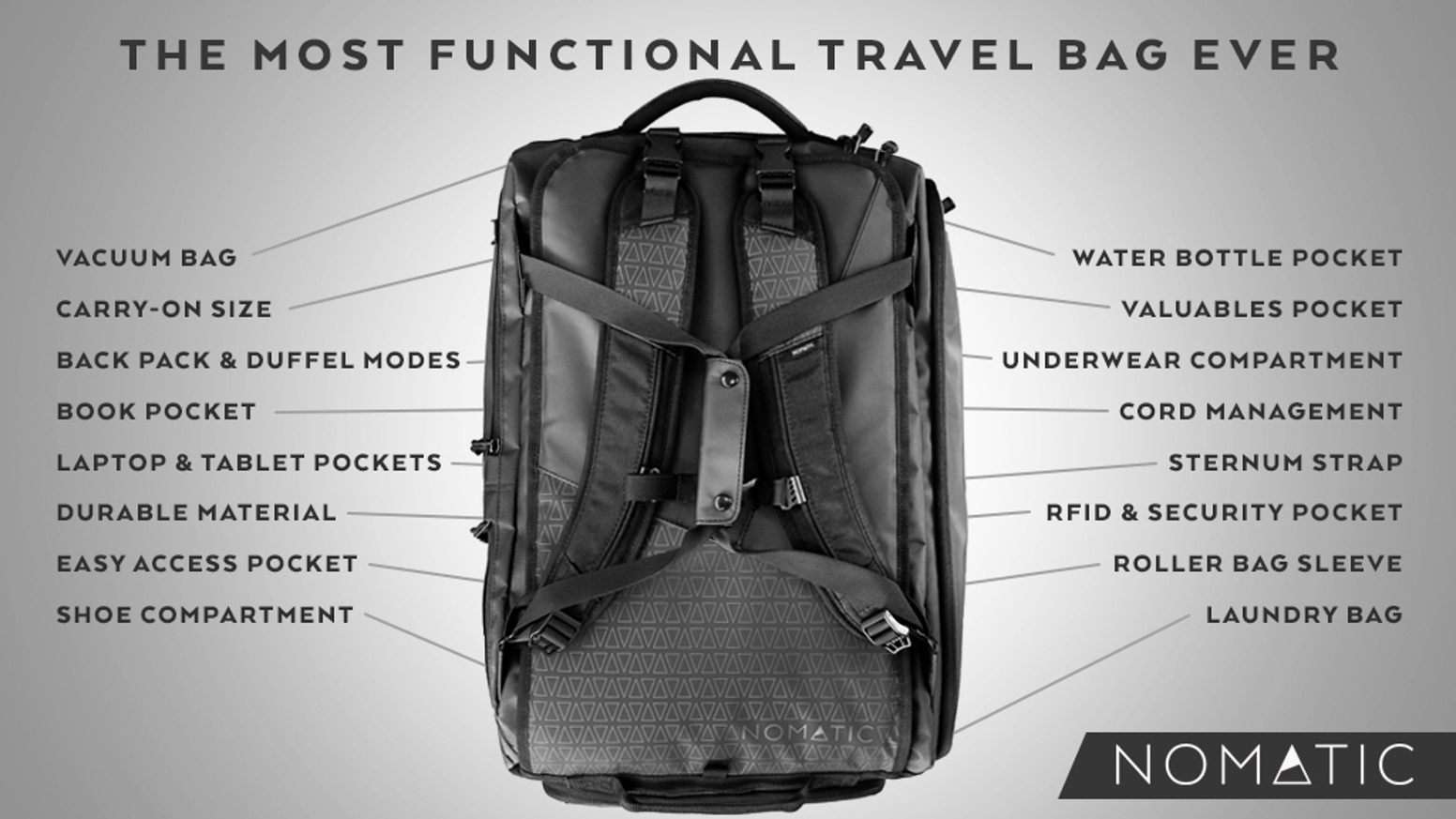 You'll be zipping around and tossing your bag onto lots of transportation while in Vietnam – so you need a backpack that's durable, multi-functional and comfortable. No need to search any further than the Nomatic Travel Bag. It has everything a true backpacker needs for what to pack for Vietnam with pockets and compartments you never even knew you needed. It's made of sturdy waterproof material that can handle any conditions you throw it into – it's our kind of travel bag!
#2 – Active Roots Security Belt
Vietnam is a safe place to travel for tourists, as police vigilance is tight and keeps things safe for tourists. But that doesn't mean that pickpocketing doesn't occur in crowded tourist spots. Your best bet is to keep valuables – like money and passport copies – on your person and hidden. What's cool about the Active Roots Security Belt is that – from the outside – it's a normal-looking belt. But inside, it has a concealed zipper pocket that only you know about.
Need a little more storage?
When moving from place to place, you should keep your travel documents and other valuables on your body. Your carry on isn't safe, even when it's under your seat or overhead.
A full-sized money belt that stays tucked under your clothes keeps your documents and cash organized during your travels and assures nothing critical gets left behind or stolen.
#3 – World Nomads Insurance
Your 'what to take to Vietnam' checklist needs to include traveler insurance. Not having it is not a risk you want to take. Things can always go wrong, and personal safety and health are too important. We highly recommend World Nomads Insurance because they not only cover costs for medical needs or emergencies but will reimburse you for other unexpected events – like lost or stolen items. The few bucks it costs compared to out-of-pocket expenses if you don't have insurance is well worth it! Check our in-depth review of World Nomads if you're still on the fence.
#4 – Active Roots Water Bottle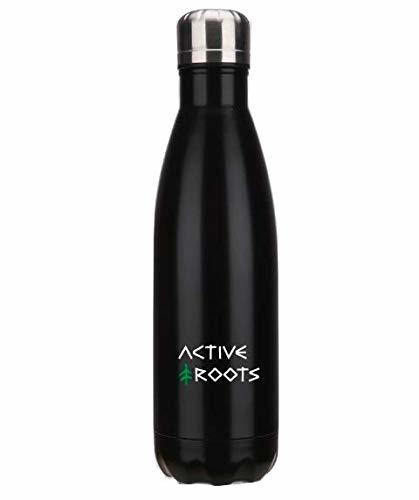 Vietnam's tap water is not safe for drinking. You'll need to purchase bottled water and only drink that. Vietnam weather is hot and humid, so you need to stay hydrated and keep your drinking water cold. We recommend the Active Roots Water Bottle, because it's stainless steel – which keeps your water cold in that weather – and it holds 25 ounces, which is 8 more than comparable bottles – which means less refilling.
#5 – Combination Lock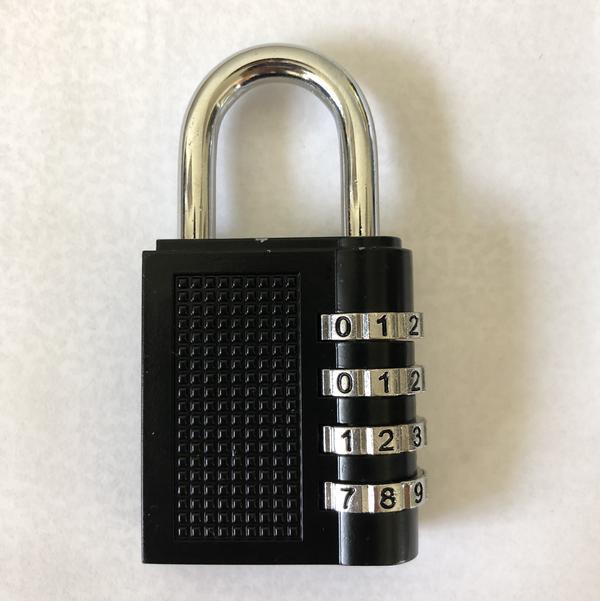 It's always a good idea to keep your travel bag locked – you know, the one that has all your stuff? Especially when staying in hostels or budget accommodations in Vietnam, as strangers come and go unsupervised. A reliable and simple lock is the Active Roots Combination Padlock; it has a resettable combination lock, so no need to stress about misplacing a very small key or forgetting one fixed combination.
#6 – Skeletool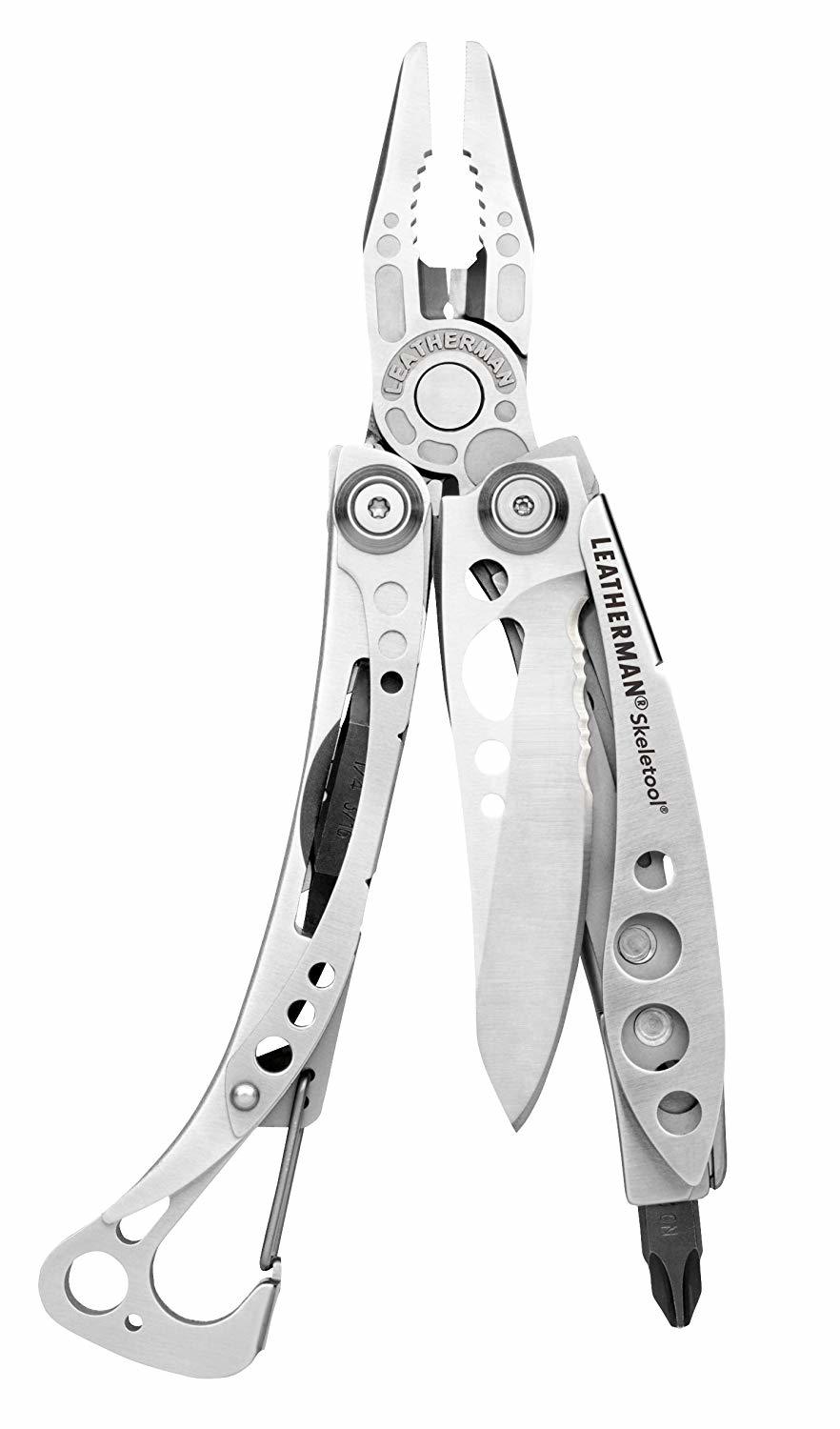 Regardless of where you travel, it's smart to pack a small multi-tool, like the Skeletool. It can be especially useful backpacking in Vietnam and other adventurous destinations where you'll be doing a lot of hiking, water activities, and general exploring. You never know when a small knife, bottle opener or scissors will come in handy! Each model has different tools, so choose one that suits your needs – you'll be happy to have it on hand if/when you need it.
#7 – Active Roots Microfiber Travel Towel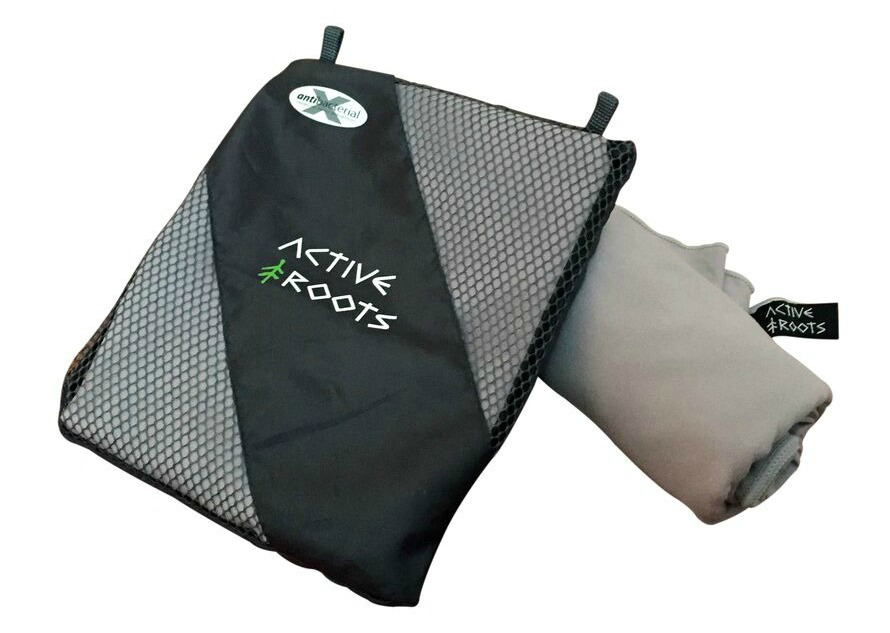 Another must-have on your what to pack for Vietnam list is a travel towel. There are a lot of water-involving activities in Vietnam – besides the gorgeous beaches – and you'll want a convenient way to dry off. You definitely don't want to lug around a bulky towel that gets heavy and stinky when wet. For an ultra-compact, anti-bacterial option, we recommend the Active Roots Microfiber Travel Towel; it dries in under an hour, so you're always good to go!
#8 – Active Roots DayPack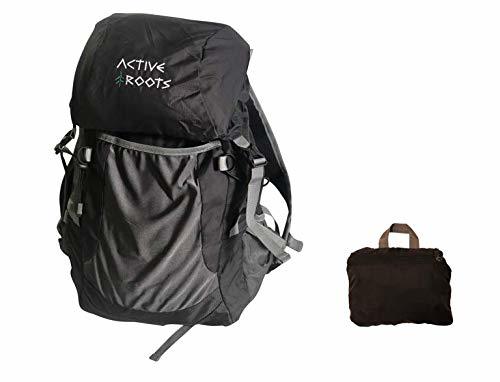 It's always worth having a top-quality daypack with you whenever you travel but often NOT worth carrying something bulky around. The Active Roots adventure daypack is hands down the best foldable day pack around, it comes with a water bottle holder, folds down super small yet provides plenty of space for your day-venture and is tough and sturdy.
#9 – Fairywill Electric Toothbrush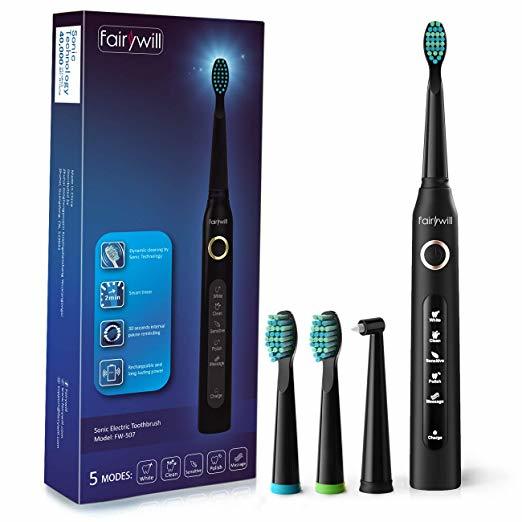 Our favorite compact and lightweight travel toothbrush is actually not a regular plastic toothbrush – it's a Fairywill Electric Toothbrush. It has three modes to choose from that keep your teeth feeling extra clean. Trust us, after a long day less-than-luxurious travel, this little pampering touch will feel amazing!. It's compact and lightweight – and perfect for travel. Also, one 4-hour charge keeps it alive for 30 days, so there's little need for recharging.
#10 – Travel Sheet
As you're probably well aware, most hostels on the Southeast Asia backpacking trail don't have the newest and softest bedding offerings. In cases when you're downright unsure of its cleanliness, having your own lightweight travel sheet is a real godsend. You'll sleep much more comfortable – and more at ease – in a soft sheet that you know has been thoroughly cleaned and has only been used by you!
#11 – Travel Pillow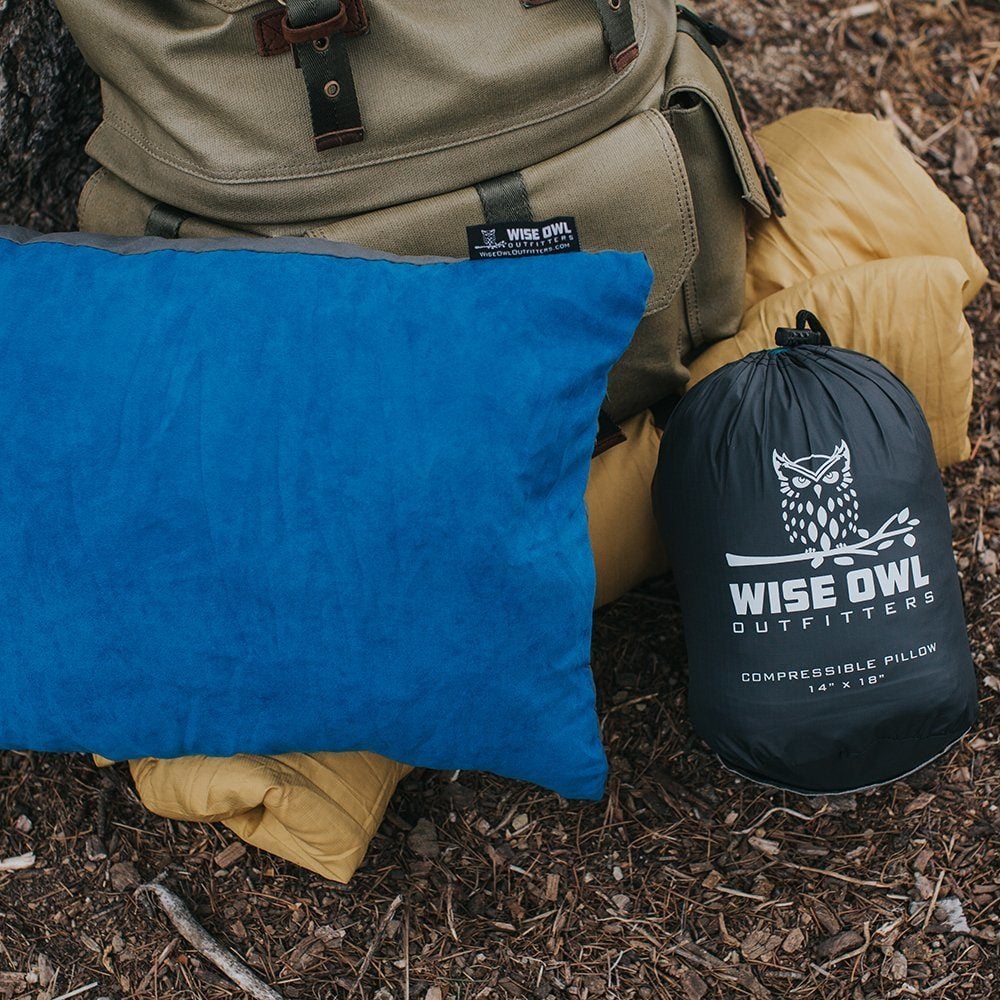 If you're not satisfied with the condition of the sheets provided by your hostel, chances are you won't be very happy about the pillow either. A must-have companion to your personal clean travel sheet is your own travel pillow. Plus, all long-haul public transportation feels more comfortable with a comfy pillow to rest your head on. As long as it's compact and easy to pack away, this is an item you don't want to be without.
#12 – SunGod Sunglasses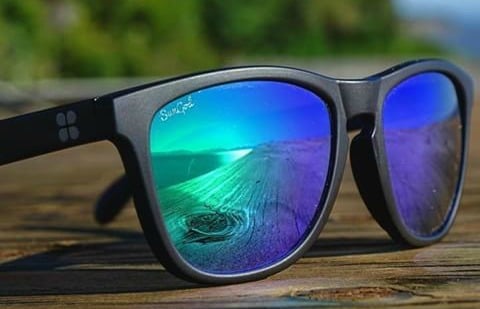 An important item on your Vietnam packing essentials list is a pair of durable sunglasses. We can't say enough good things about SunGod Sunglasses because they're designed and built for performance. With triple-layer scratch resistant lenses and tough Adventureproof? Frame Material frames – these sunglasses can withstand all of Vietnam's adventurous conditions. And it's okay if you still manage to damage them because SunGod will repair them absolutely free!
#13 – Travel Jungle Gym Set
Whether you're traveling for a weekend or for a year, it's difficult to keep your usual workout routine on the road. There are loads of workouts online to print and follow, but there's nothing like being in a gym with proper exercise equipment. Enter: Monkii Bars. You can set up your workout station anywhere – hotel rooms, mountainsides, your backyard – and the pocket gym comes with its own app so you can learn the ropes (cough, cough) of staying fit on the road!
#14 – Protective Cell Phone Pouch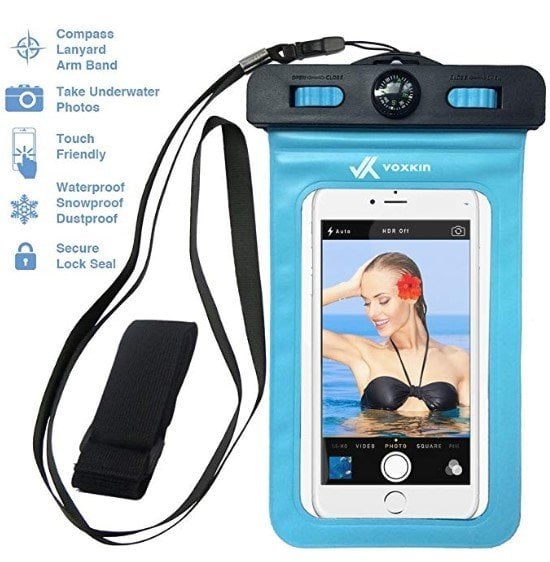 Part of Vietnam's charm is all the beautiful areas to stay offering plenty of outdoor adventure opportunities. But this also means exposing your cell phone to conditions and environments that can easily damage or break it. A smart move is to keep your phone in a protective holder pouch that's waterproof, shockproof and shatterproof. Plus, you can use it while snorkeling and swimming for some epic underwater shots of Vietnam's amazing marine life.
#15 – Packing Cubes
Even when your main travel bag has awesome built-in compartments and pockets, you'll want to keep the rest of the items in your bag organized too. If you want to avoid pulling out everything in your bag and repacking it all every time you need one specific item, we recommend buying a set of packing cubes. If you've never used them before, you'll soon realize what a time and frustration saver they are!
#16 – AR Toiletry Bag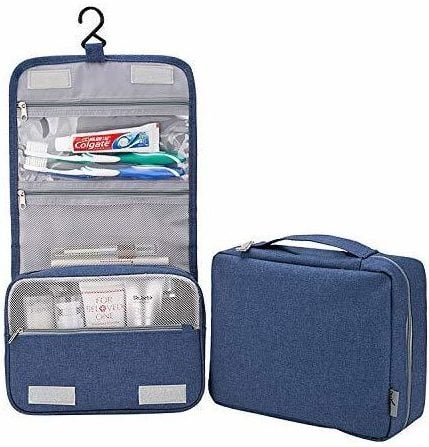 Another backpacker favorite for staying organized is a hanging toiletry bag. It's extremely helpful to have all of your accessories neatly gathered in one bag that you can hang for easy accessibility, especially when counter space isn't plentiful or even available. A well-organized travel toiletry bag is worth having whether you're tree whilst camping or a hook in the wall – it helps to have quick access to all your toiletry essentials.
#17 – Travel Adapter
It's a little frustrating that there are so many plug and socket types around the world – especially when you discover a little too late that your electronics don't fit into your destination country's socket. To avoid this headache, either make sure you have the right adapter for Vietnam – which fits plug type A, C, and F – or bypass all that and pack a universal travel adapter that you know will work anywhere.
#18 – Mosquito Repellent
Tropical weather equals a thriving mosquito population – and Vietnam is no exception. Mosquitoes in this area can be carriers of tropical diseases like malaria and dengue, so take all measures to protect yourself from mosquitoes. Your best safeguard is to include the strongest DEET-containing repellent on your what to pack for your Vietnam list. We like Jungle Formula Maximum Range because it contains 50% DEET, which is the strength recommended by the WHO; and it's intended for protection in tropical locations.
#19 – Travel First Aid Kit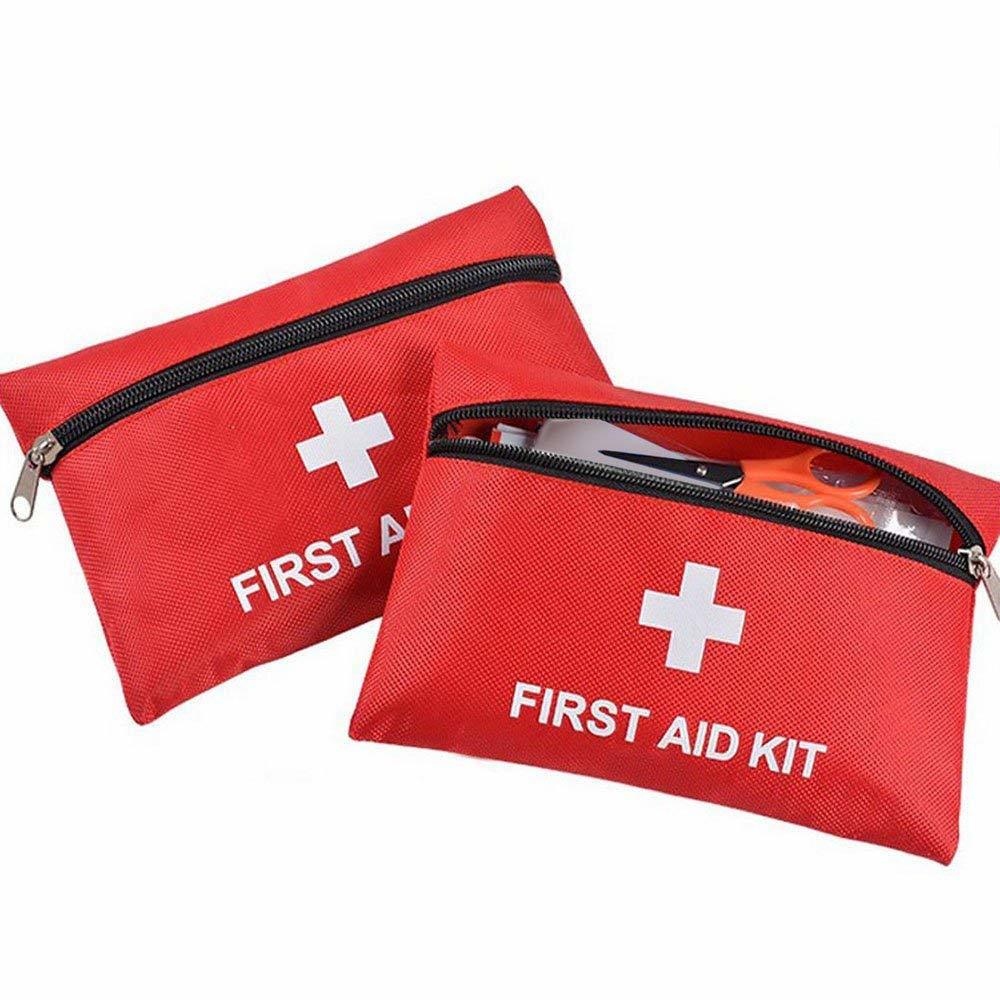 During all of your Vietnam explorations and adventures, the chances of getting a cut or scrape are higher than usual. You definitely don't want to be without quick access to an alcohol pad and band-aid, especially when exposed to germs and bacteria you're not adapted to. Keep potential infections away by packing a travel first aid kit stocked with your basic essentials. Don't forget diarrhea and headache medicine too – just in case.
#20 – Sunscreen
While spending most of your time outdoors in Vietnam's tropical weather, you'll be getting plenty of sun exposure. Be sure to apply plenty of full protection UVA/UVB sunscreen to protect your skin and avoid painful sunburns. And since you'll likely spend time in the water, it's a good idea to use waterproof sunscreen that's also environment and reef friendly. You can save your skin and be a responsible traveler.
#21 – Sanitizing Wipes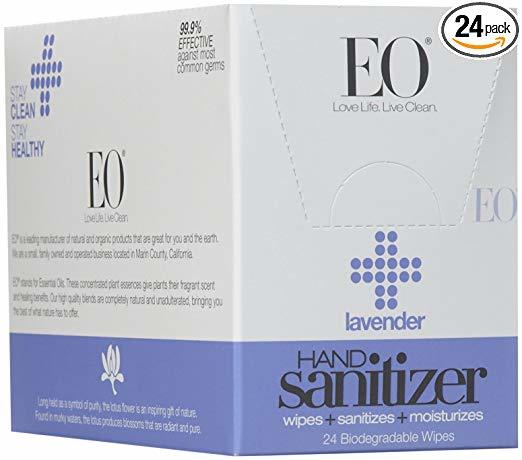 Exposure to foreign bacteria is one of the top ways to get sick while traveling abroad – and it's the quickest way to ruin your trip. It's very important to keep your hands clean as much as possible, especially before eating. When running water and soap isn't easily accessible, you'll want to have a travel pack of biodegradable sanitizing hand wipes in your day bag readily available. Be sure to pack more than one!
#22 – Vietnam Travel Guide
Even if you rely on your cell phone for travel planning and recommendations, we suggest you make a thorough Vietnam travel guide part of your 'what to pack for Vietnam' checklist. Unless you plan on getting a SIM card, you won't have steady access to reliable wifi. Even if you do, Lonely Planet's Vietnam guide has helpful off-the-beaten-track suggestions and detailed maps that can come in handy – if you don't want to carry around a whole book, just rip out the pages you need.
What to Wear in Vietnam
Due to Vietnam's tropical weather and increasing westernized exposure, Vietnam fashion is informal and quite lax – especially in the southern parts of the county. But when planning what to wear in Vietnam, it's important to be a responsible traveller and dress properly to show respect to the beautiful country you're visiting and not offend its locals.
T-shirts, tanks, dresses, and denim are all perfectly fine to have on your what to pack to Vietnam clothes list – as you'll see many locals in this attire as well. But it's best for women to avoid very short shorts or clothing that is too revealing; the Vietnamese find showing too much skin impudent and crude. Plus, you'll get more unwanted attention than you'll be comfortable with. Similarly, beachwear should be worn only on the beach – be sure to cover up top and bottom for any areas off the sand.
When visiting a pagoda or other place of worship, cover your shoulders down to below your knee – not only may you be denied entry, but you'll disrespect Vietnamese culture by not properly doing so. The same is true when visiting small towns and traditional villages up in the north. Being respectful and dressing appropriately doesn't mean you can't dress comfortably for the hot, tropical weather. Lightweight, breezy fabrics will keep you covered up and cool. Let's dive into more details below with weather conditions broken down by season, with suggestions on what to pack accordingly.
Visiting Vietnam in Summer
Consider the weather when planning your trip to Vietnam. June, July, and August are when Vietnam is at the peak of its wet season. As you'd guess, there's a whole lot of rain in summer. But temperatures are also high, so you'll need quick-drying clothing with not many layers. Average temperatures are around 80° F, but it's not uncommon to encounter days over 100° F.
Don't let the wet Vietnam weather completely scare you off. Vietnam sees its lushest conditions during this time of year – as long as you're prepared with the right rain gear, it can be a beautiful experience. Not to mention that you'll have more of the popular spots to yourself with fewer tourists crowding around. But keep in mind that if the mountain areas in the far north – like Sapa or the Ha Giang Loop – are on your wish list, trekking will be more difficult in such wet conditions.
Our recommendation for what to wear in Vietnam in summer is to focus on light and quick-drying generic items –think shorts, lightweight pants, breathable cotton t-shirts, and a long-sleeve shirt. A couple of Vietnam outfit ideas are a pair of dark cotton joggers with a performance t-shirt and a pair of chino shorts with a linen tank. You definitely don't want to be without your rain jacket and umbrella!
Visiting Vietnam in Fall
The autumn months still fall in Vietnam's wet season. Central Vietnam – like Hoi An and Hue – experience their peak rainfall during October and November. However, October and November start the beginning of the dry season in the mountainous areas far north and North Vietnam, like Hanoi. When visiting the south – in areas like Ho Chi Minh – there's still rain, but it starts to subside by October.
Average air temperatures in September and October stay consistent with summer, with an average temperature in the 80s. Except for Central Vietnam, November brings the return of drier and more pleasant conditions, with average temperatures from 75 to 80°F in the north and south. November is a good shoulder month to consider for your travel as Vietnam weather clears up and before the tourist rush begins.
Your what to pack for Vietnam autumn strategy should stay focused on lightweight clothing. Light cotton t-shirts, a breezy long-sleeve shirt, cotton jogger pants, shorts, and long dresses are all a go. Bring a light jacket or shell as you're still likely to encounter rain at some point along the way!
Visiting Vietnam in Winter
December, January, and February mark the peak of Vietnam's dry season – and tourist season! As optimum Vietnam weather brings warm temperatures and drier skies, so too come the crowds. The beaches in the south are basking in the sun's rays and attracting eager sun-seekers. By February, all the beaches in Vietnam along the coast are sunny and welcoming.
Average Vietnamese summer temperatures range between 70 to 80° F. The northern areas, especially places like Sapa up in the mountains, can get quite chilly with temperatures dropping down into the low 60s.
For what to pack for Vietnam in the winter, choosing layers that you can easily add or remove – and easily mix and match – is the best tactic. It's the dry season but still, opt for quick-drying and moisture-wicking material to help you stay cool in the intense sun.
Your essentials should include lightweight pants or joggers, shorts, tanks, and t-shirts. You'll want your swimsuit and sun hat to enjoy some of that prime beach weather! Bring a long-sleeve button-up shirt that can double as a light jacket if temperatures cool down at night. Vietnam outfit ideas for women are a jean skirt and tank for the beach towns and a maxi dress for a night out. If you're going up to the mountains, a good travel jacket will be necessary.
Visiting Vietnam in Spring
March is still in prime dry and high tourist season, just like summer. April begins to see a slight drop in tourists, as the north enters its hot and wet season – though you'll still find plenty of sunshine in the central areas and south. May is another good shoulder month to consider as the weather is more of a mixed bag – with rainier conditions up north – but dry in Central Vietnam and the south slowly sliding into its wet season but still sunny until the end of the month.
Temperatures are still high and range between 75 to 85° F as humidity begins to increase throughout May, especially up north. April and May still have tourists, but numbers dwindle and are favorable months to travel if you want to avoid the heaviest of the wet season's rainfall.
Your Vietnam packing essentials list for spring should include many of the same items as for winter – lightweight, comfortable basics that you can layer and mix and match. Breezy cotton blend shirts, shorts, and cotton joggers will keep you cool and will cover you up for religious site visits. Don't forget to bring your light rain jacket for sudden showers that can hit at any time.
What Shoes to Pack for Vietnam
Luckily, Vietnam's informal style makes it easy to figure out what shoes to pack for Vietnam. You'll be walking a lot and encountering wet conditions – whether it be in the form of rain or a water-based activity like beachcombing or snorkeling. That's why we recommend picking shoes that are both comfortable and waterproof.
A pair of travel sandals are the perfect shoes to pack for Vietnam fashion. You can get them wet without any issue of having heavy, soggy feet and you can walk around comfortably in all terrain. Pick a dark colored pair, and they'll even dress up nicely for what to wear in Vietnam at night!
You should also pack a pair of flip-flops for the beach and sightseeing, especially on days when visiting pagodas and other prayer sites. You'll be asked to remove your shoes before entering, so flip flops are the easiest to take on and off without much hassle.
If you plan on going north and heading into the mountains for trekking, top-quality hiking shoes or mesh sneakers are a good option. You'll want shoes that let your feet breathe but also provide more coverage and support than flip-flops or regular open-toed sandals.
Females – What to Pack for Vietnam
Hey ladies, let's talk about some specific items you should consider adding to your what to pack for Vietnam list!
For Fashion and Convenience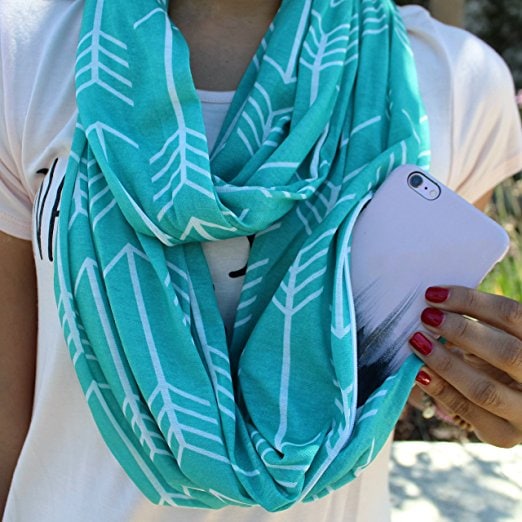 The most functional and versatile piece of clothing you can have is a sarong. It's easy to carry around in your day bag because it's so thin and weighs practically nothing. If you're wearing a tank top and see a pagoda you want to enter, just grab your sarong to wrap around your shoulders! Or lay on it at the beach and use it as a cover-up when you leave the beach and go to lunch – just simply tie it around your waist, and you're good to go!
Another item we recommend is a pair of jean shorts – just make sure they're not the ultra-short cut-off kind – you want to keep things respectful. And while we don't recommend jeans because they're so thick and heavy, a pair of longer dark jean shorts work for the beach and for everyday use. Denim doesn't need to be washed as often, so they're perfect for what to wear in Vietnam in summer almost daily!
Pack accessories that keep you safe!
Infinity scarves are chic and classy, but some even provide a hidden pocket to keep your valuables.
The Active Roots Zipper Scarf is your run-of-the-mill infinity scarf but with a hidden pocket that's big and sturdy enough for a night's cash, your phone, a passport and (hell with it) some snacks too!
For Hygiene
If you get your period during your travels, we want to make you aware of Vietnam's availability of feminine products. While sanitary napkins and pads are easy to come by, tampons are not. You'll want to pack your own, especially if you plan on swimming at the beach or doing other water-based activities
Males – What to Pack for Vietnam
Ok, guys, here are our suggestions for you as you prepare your what to pack for Vietnam list:
For Fashion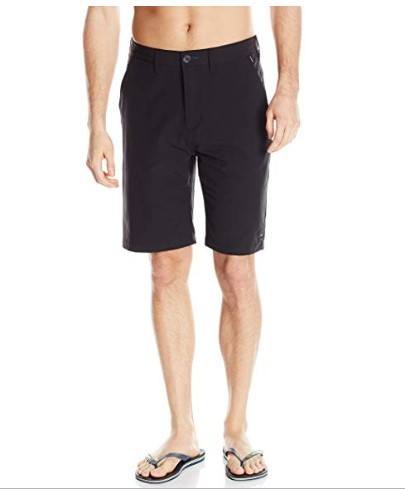 When choosing what to pack for Vietnam, if you're going to the beach or participating in water activities, you'll want a pair of board shorts. Consider packing a pair that's a neutral color – like black or khaki – that can serve as acceptable wear off the beach. They're quick-drying and light quickly, so they're functional even for rainy days. Paired with a solid-colored t-shirt or with a short-sleeve button-up shirt, and you're ready with what to wear in Vietnam at night too!
To blend into Vietnam fashion, also pack a pair of longer pants – especially if going up to the chillier northern mountain areas and for visiting places of worship. We recommend a pair of dry-fit chinos that are comfortable, durable and will help you stay dry in wet conditions.
For comfort
If you're used to wearing baseball hats for sun protection, we suggest opting for head shielding that will keep your head cooler and less sweaty. A more comfortable alternative is a multi-functional, light UV buff. It's a small, easy-to-pack piece of fabric and made with quick-drying, moisture-wicking material, which is perfect for Vietnam's environment. Plus, you can change up the way you wear it – as a headband for hiking, beanie-style for full head protection at the beach or around your neck for colder treks up in the mountains.
What NOT to Pack for Vietnam
That was everything you need to know about what to pack for Vietnam, now here are our tips on what NOT to pack for Vietnam!
Don't pack too many clothes. You'll want to have your basics with you, but keep in mind that clothes in Vietnam – t-shirts, shorts, sarongs and such – are very cheap, so buy some pieces while you're there and bring them back as souvenirs.
Don't bring valuables or expensive jewellery. Vietnam is a modest country, and you don't want to walk around with anything flashy. Plus, when you're always on the move, you increase your chances of losing items. Anything you'd be crushed by if lost or stolen is best left at home.
Don't pack a hairdryer. They take up too much space, and you'll end up blowing a fuse anyway. You're better off going au naturale!
The Best Backpack to Pack for Vietnam
Every backpacker knows that your most important piece of gear is your backpack. And there are lots of backpacks out there – we know because we've considered them all. We're happy to say that we've found our favorite – the Nomatic Travel Bag – because it's the best we've seen so far. Let us tell you why this bag is the best backpack to pack for Vietnam!
The Nomatic is the smartest bag of its kind. It's small enough to be a carry-on, but because of the smart design of its 40L interior, it fits a lot more than you think. It covers every functional detail in a modern, sleek design – with built-in pockets and compartments for all the essentials you could possibly need. It even comes with a mesh laundry bag to keep your dirty clothes aired out and away from your clean ones. It's awesome!
We're also huge fans of its innovative strap design that lets you carry your travel bag backpack or duffle-style – depending on your destination needs. Help save your back with its detachable sternum and waist straps that lighten the load when lugging your stuff around Vietnam's streets.
Last but not least, it's made of waterproof, durable material to get through the toughest of conditions and will be your travel companion for a long time. We know you'll love the Nomatic Travel Bag as much as we do!
Final Thoughts on What to Pack for Vietnam
And that's all, folks! Your complete Vietnam survival guide – a detailed breakdown of Vietnam packing essentials including a top 22-needs packing list, tips on what to wear that's appropriate for Vietnam street fashion, and how to pack for Vietnam weather by season. We hope you found our recommendations for gals and guys – and what NOT to pack – helpful too!
Just remember to pack light, pack smart and be a respectful tourist – and the rest will take care of itself. You're in for a beautiful experience in Vietnam, so get out there and enjoy every minute!
Also – don't forget to sort your travel insurance! We've put together a roundup of the best travel insurance for backpackers, or if you're low on time, get a quote from World Nomads now, our favourite travel insurance provider.
Yay for transparency! Some of the links in this post are affiliate links. This means that if you book your accommodation through the site, The Broke Backpacker will earn a small commission at no extra cost to you. Your support helps me keep the site going.
---
Need More Inspiration?
Like this post? PIN ME!!!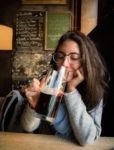 Writer and Editor, Ana Pereira is a California native, inspired by Earth exploration and introspection. Recently, she spent several months exploring Africa and South Asia. She spends most of her "down-time" out in the wilderness, climbing, hiking, and beyond, and is feverishly passionate about travel and health.