Hanoi is a city that scintillates the senses. It has a welcoming culture, a baffling history, and food so tasty it could make an ascetic cry – and all of that comes at a super affordable price!
In short, Hanoi is a dream destination for ALL types of backpackers.
When I visited in 2019 as a very broke backpacker, all of my senses were instantly assaulted (in a good way). The smells were interesting and the place had a feel unlike anything I had experienced before.  The sights and sounds were so unfamiliar and the taste of the food was magical (especially the breakfast pho). Hanoi, Vietnam is still one of my favourite cities in the world to this day.
However, Hanoi is big and busy, which can make it confusing. It's hard to know where the action is when the action is everywhere. Fortunately, I have written this Hanoi mega-guide, perfect to help you find the place you need! I wish I had this kind of guide when I was visiting, so you're in luck here guys.
I've arranged my top picks by category, so you'll know exactly which neighbourhood might best suit you. There are great places all over! No matter what your goals are for Hanoi, you'll be able to find the neighbourhood of your dreams.
So let's jump right to it, here are my recommendations for where to stay in Hanoi, Vietnam.
Aren't too fussed about where to stay on your Hanoi visit? These are my top 3 recommendations!
This apartment is located super close to the action- without suffering the consequences of disturbing noise or bustle. Located in a villa garden, this apartment is isolated, yet central. With decor that more closely resembles an American mansion than a Vietnamese homestay, this Airbnb will show you the best Vietnam has to offer. There is wifi, a kitchen, and room for up to 4 guests.
This is my choice for the absolute coolest hostel in Hanoi. Strategically located in Hoan Kiem, (Hanoi Old Quarter), this hostel is close to the main tourist attractions. There are also plenty of restaurants, cafes, and bars nearby. This hostel has a swimming pool, free wifi, and breakfast each morning. This top hostel will ensure you have a great stay in Hanoi!
With frankly offensive skyline views from the rooftop bar, this hotel is perfect for experiencing one of Hanoi's best luxury hotels. Breakfasts are exactly what you might expect from a top establishment, and there is a spa to drop in to for a little R & R. Definitely gets my pick for the best Hanoi Hotel!
Hanoi is a fascinating city that seamlessly blends old and new, east and west. It is a city bustling with energy, excitement and delicious food. If you're backpacking Vietnam, visiting Hanoi should be an essential part of your trip.
Hanoi is the capital and second-largest city in Vietnam. It is home to more than 7.7 million people and covers an area of 3,329 square kilometres. The city is divided into 30 urban and rural districts, which are further subdivided into townlets, communes, and wards.
So Hanoi is big! Definitely worth checking out your options, unless you are ok ending up in a dodgy industrial estate miles away from anything…
…Anyway, let's get into where to stay in Hanoi!
Ba Dinh is the political centre of Hanoi. This is where you'll find the president's palace and a number of embassies, as well as Hanoi's most visited attractions and historical landmarks.
Head east from here and you'll arrive in Hai Ba Trung. One of the coolest neighbourhoods in Hanoi, this district is busy, modern and with plenty of hip cafes.
Travel slightly north up to Hoan Kiem. More commonly known as the Hanoi Old Quarter, the Hoan Kiem district is one of the most popular in the city, packed with temples, gates, and traditional shops. Its proximity to a bunch of top attractions, hostels, and great feeds means it is ideal for backpackers.
Continue heading north and you'll pass through Truc Bach. Nestled on the shores of a tiny lake, Truc Bach is a great place to enjoy a breath of fresh air and a break from the hustle of central Hanoi.
Finally, we'll have a look at Tay Ho. Once a sleepy fishing village, Tay Ho is now a haven for ex-pats and foreigners. The district surrounds the popular West Lake. This lively and vibrant neighbourhood is home to great options for dining, shopping, and nightlife. If you're interested in staying long-term, check out our guide on the cost of living in Vietnam.
In this next section, I'll give you more details about the five best neighbourhoods to stay in Hanoi (in my humble opinion). Each caters to different travel interests, so be sure to pick the neighbourhood that's the best fit for you!
1. Ba Dinh – Where to Stay in Hanoi for Your First Visit
Ba Dinh district is a large suburb located north of the main Hanoi centre. It's characterised by its leafy streets and laid-back atmosphere, as well as its stunning setting along the southern shores of West Lake. Ba Dinh district is home to many of Hanoi's most popular tourist attractions, which is why it's my pick for where to stay in Hanoi if you're visiting for the first time.
Well-connected to the Hanoi Old Quarter, the Ba Dinh district is ideally located for exploring the city. From here, you can easily zip into the city centre and enjoy the hustle, bustle, and chaos of Hanoi before retreating to your peaceful oasis in the Ba Dinh district
With an unbeatable location close to the bulk of Hanoian attractions, this cosy western apartment gives a home away from home feel. Enclosed within villa grounds, this stay comes with garden views, a spacious kitchen, free parking, and a dedicated workspace.
Conveniently located just north of the old town, this Hanoi Hotel is a top-class stay. Attractions such as the Ho Chi Minh Mausoleum are just 20 minutes away on foot. With friendly staff, comfortable rooms, and tasty breakfasts, your time in Hanoi will be both restful and straightforward. The air-conditioned rooms are fitted with safes, bathtubs and crucially (for any good hotel trip) minibars.
Westlake Hotel is world famous. When in Rome eh? Well, if five-star hotels come at similar prices to a standard English bed and breakfast, I can't see any reason to say no. With an awesome Asian/ continental breakfast, spacious rooms, and an indoor pool, this is one of the best hotels to spend a few nights in. There is a gym too! This is the best luxury hotel in Vietnam.
Top Things to Do in Ba Dinh
Admire the Imperial Citadel of Thang Long, a stunning UNESCO World Heritage Site and an intriguing historical landmark.
Go for a city sightseeing motorbike tour, accompanied by a well-practised guide.
Browse more than 8,000 original artefacts at the Museum of Artillery.
Dine on delicious rice noodle rolls, a local speciality.
Eat savoury banh xeo pancakes.
Explore the life of Vietnamese Revolutionary leader Ho Chi Minh at the Ho Chi Minh Museum.
See the impressive Ho Chi Minh Mausoleum.
Marvel at the Temple of Literature, which honours Vietnam's most revered scholars.
Stand at the centre of Ba Dinh Square, where the Proclamation of Independence was read in 1945.
Pluck yourself from the city bustle with a Ninh Binh full-day tour. Amazing scenery, and maybe some peace and quiet for once!
Stop and smell the roses at the Hanoi Botanical Garden.
Wander the grounds of the Presidential Palace.
2. Hoan Kiem – Where to Stay in Hanoi on a Budget
Luckily, sticking to a budget in Vietnam is pretty easy. But for all you true Broke Backpackers, Hoan Kiem is the place for you.
The Hoan Kiem district is the historic centre and soul of the city. Known as Hanoi's hectic downtown, Hoan Kiem is packed with busy streets, vibrant temples, buzzing cafes, ancient gates, and plenty of traditional shops. Here, you'll find some of the oldest streets in the country, with history and legend oozing out of every corner.
Hanoi Old Quarter is also where you'll find a high concentration of budget accommodation options. From fantastic examples of Vietnam's social backpacker hostels to charming boutique hotels and even some Airbnb offerings, this quarter of the city is where you'll get the most bang for your buck!
Whilst you may spend the majority of your time tussling with crowds in Dong Xuan market, there is also something to be said for the Hoan Kiem Lake, which offers a little peace and quiet in the area. This is a great green area to explore before heading back into the melee.
The Hanoi French Quarter is east of Hoan Kiem Lake and makes another great area to visit. Almost as busy as the Old Quarter, the French Quarter contains exquisite French architecture and is a great afternoon's exploration. If you're into motorbiking, a bunch of unique accessory shops are set up here, meaning you can whizz around Vietnam in style!
Does what it says on the tin. It is well groovy, and there is a rooftop pool. Sleeping up to 8, this cosy apartment has free wifi, a workable kitchen, and a warm wooden vibe. If you're after a great place for a family or group of mates, look no further!
The Little Charm Hostel is my recommendation for where to stay in Hoan Kiem. Strategically located in Hanoi Old Quarter, this hostel is close to popular main tourist attractions. There are also plenty of restaurants, cafes and bars nearby. This hostel has a swimming pool, free wifi, and breakfast each morning.
This amazing hotel comes complete with an in-house restaurant and a stylish lounge bar. The rooms are modern and comfortable. Located just a few minutes walk from Hanoi's liveliest district, this three-star hotel has a great selection of dining, shopping, and nightlife options at its doorstep. Hoan Kiem Lake is visible from the balconies too!
This contemporary hotel has a great location in Hoan Kiem. It offers easy access to top attractions as well as shopping, dining, and nightlife. Rooms have air conditioning, wireless internet, and a variety of modern features. There's also a laundry service available on request.
Top Things to Do in Hoan Kiem
Browse the bustling Dong Xuan Market.
Catch a performance at the Thang Long Water Puppet Theatre
Drink cheap beer at Bia Hoi Junction.
Explore the Hoa Lo Prison Museum, which housed Vietnamese revolutionaries and American POWs during the Vietnam War.
Go for a stroll around stunning Hoan Kiem Lake and visit the legendary Ngoc Son temple.
Leave early, and go for a day out of Hanoi with an amazing Ha Long Bay day tour. With pick up from the old quarter, this might be the breath of fresh air you need.
Grab a pint at Legend Beer Hanoi.
Marvel at St Joseph's Cathedral of Hanoi, the oldest Roman Catholic Church in the city.
See the small but beautiful Bach Ma Temple.
Shop for souvenirs at the busy and buzzing Hanoi Weekend Night Market.
Visit the Temple of the Jade Mountain.
Set yourself up with a Bai Dinh, Trang An and Mua Cave day tour.
3. Tay Ho – The Best Area to Stay in Hanoi for Nightlife
Tay Ho is a district located north of the city centre along the shores of Ho Tay or West Lake. Not long ago, Tay Ho was a cluster of fishing villages known for their sleepy and quiet atmosphere. Today, this district is one of the liveliest in Hanoi, famous for the Tay Ho Weekend Market. It attracts large populations of ex-pats and students and has become one of the best places for a debaucherous night out in Hanoi.
Love to eat? Tay Ho is for you! This modern district is dotted with trendy eateries and hip restaurants that serve up cuisines from all corners of the globe. From traditional Vietnamese to French haute-cuisine, this neighbourhood will excite your senses and titillate your taste buds.
If you're searching for a little upper-tier living, then this studio is for you! Decorated luxuriously, and boasting exclusive city panoramas, this chic apartment has an added option for gym and pool access. There is a washer-dryer, a well-designed kitchen, and a comfy living space. This stay even has a projector for a Hanoi movie night (and maybe take a look at our top travel movies for inspiration). West Lake is also visible from the place!
Based in an attractive, sunny building, this hostel is super friendly and is a great place to stay if you want to avoid the crowds of the old town without compromising on comfort or price. The hostel has some great chill-out spaces, offers book exchange, and has a clean kitchen. There are security lockers, female-only dorm rooms, and air conditioning.
The Royal Hotel Hanoi is in a fantastic location for exploring Hanoi – which is why it's my recommendation for where to stay in Hanoi and Tay Ho. The rooms have large and comfortable beds, and the hotel has the usual bundle of facilities, including free wifi and a laundry service. There's also an in-house restaurant.
Of all the mid-range hotels in Hanoi, this three-star hotel is an ideal choice. It has easy access to West Lake and Hanoi's top attractions, great bars, and delicious restaurants. The rooms all come with air conditioning, and each has its own shower, minibar, and cable/satellite TV. Best of all, it comes at a low price, meaning comfort and affordability wrapped up in one!
Top Things to Do in Tay Ho
Catch a show at Hanoi Rock City.
Dance the night away to house and techno music at Savage Club Hanoi.
Enjoy a night of vibrant music, art, and drinks at The Sidewalk Bar & Grill.
Go for a walk around Ho Tay / West Lake.
Get picked up and join in a super fun Hanoi Jeep tour
Marvel at Tran Quoc Pagoda, Vietnam's oldest temple.
Shop for fair-trade and organic products and gifts at Betterday.
Sip cool cocktails as you enjoy the view at Sunset Bar.
Start your day with a coffee from Oriberry.
Tease your taste buds at the Tay Ho Weekend Market.
Visit the Tay Ho Temple.
4. Hai Ba Trung – The Coolest Place to Stay in Hanoi
Hai Ba Trung is a modern and lively district set in Hanoi's city centre. Adjacent to the Hanoi Old Quarter, this district is well-connected, making it a great base for completing your Hanoi itinerary. It offers great shopping, fantastic restaurants and plenty of attractions.
This Hanoi neighbourhood is a haven for shopaholics and fashionistas. Dotted throughout the district is a great selection of local shops and independent boutiques, as well as fashionable fabric markets and tailor shops where you can order practically anything you want!
Located in a quieter and less hectic area of Hanoi, this homestay has funky decor and is cheap too! With a great balcony, air conditioning, and washing facilities, this homestay will ensure all of your needs are met. Making sure your Hanoi trip goes smoothly. This is an ideal hangout for coffee lovers, as there are a bunch of places right out of the front door!
With cheerful (but tasteful) rooms, staying at this property will ensure an easy Hanoi experience. Rooms are equipped with balconies, private bathrooms, and city views. There is a concierge service, and you can pick between an Asian or Western-style breakfast. There are lots of places to eat nearby, so finding dinner in the evening won't be a hassle at all!
Located in Hanoi city centre, this hotel is within walking distance of the Old Quarter and Hai Ba Trung's top dining, shopping, and sightseeing options. Each room has air conditioning, coffee/tea facilities, and cable/satellite channels. It features both a restaurant and a stylish lounge bar. And, there's a sauna and swimming pool for guests to enjoy.
Top Things to Do in Hai Ba Trung
Dance until dawn at The Bank Hanoi, the largest nightclub in the city.
Eat fresh and delicious Vietnamese food at Bun Cha Huong Lien.
Enjoy a breath of fresh air at Union Park, a green oasis in central Hanoi.
Go for a stroll along bustling Hai Ba Trung Street.
Learn about the contributions women had to Vietnam's history and culture at The Women's Museum.
Rest and relax on the shores of Thien Quang Lake.
See the beautiful Hai Ba Trung Temple.
Shop until you drop at Times City, a massive shopping centre.
Sip a sophisticated cocktail and enjoy an amazing meal at Xu Restaurant Lounge.
5. Truc Bach – The Best Neighbourhood in Hanoi for Families
This small residential neighbourhood sits on the southern shores of Truc Bach Lake. It is nestled between the Ba Dinh district, Hoan Kiem, and Tay Ho, and is well-connected throughout Hanoi.
Although it doesn't boast a lot of famous landmarks, this district is packed with outdoor adventures and other awesome Hanoi activities suited for the kids. Truc Bach is my recommendation for where to stay as a family visiting Hanoi.
Truc Bach is an excellent place to stay if you're keen to sample the local food scene. Here you'll find a good array of restaurants that specialise in Hanoian delicacies, like frog hotpot and Pho Cuon.
Fancy something a little more traditional? There are plenty of international, vegetarian, and Vietnamese restaurants and food stalls to choose from.
This is one of my favourite choices for a place to stay in Hanoi. With an open-plan bedroom, you might as well be sleeping outside (although you are able to close yourself off whenever you want). The balcony is incredibly unique, and the bathtub has remarkable city views. There is a great kitchen, free wifi, and room for up to 4 guests.
One of the best budget hotels in the entirety of Hanoi, while not exactly the Intercontinental Hanoi West Lake, the Autumn Homestel comes with impeccable lake views and stylish decor. There is a free washing machine and dryer, wifi, and a sumptuous vegetarian or vegan breakfast. There is an onsite restaurant and bar, and a handy airport shuttle service to take advantage of.
This is a great place to stay if you're looking to explore Hanoi and be near West Lake. Of all the luxury hotels in Hanoi, this one is by far the best, offering stunning lake views, bicycle rental, and free wifi to guests. Rooms come complete with contemporary furnishings, a seating area, and plenty of modern amenities. This is my top choice for where to stay in Truc Bach.
Top Things to Do in Truc Bach
Eat local delicacies like frog hotpot and Pho Cuon.
Find your next favourite book at The Bookworm, a great shop that stocks many English titles.
Learn to cook delicious Vietnamese fare at the Hanoi Cooking Center.
Marvel at the Tran Quoc Pagoda, the oldest pagoda in Hanoi.
Rent boats and paddle along the waters of Truc Bach Lake.
Satisfy your sweet tooth with a chè, a refreshing treat made from shaved ice and coconut milk.
Shop for tasty treats and savoury snacks at the Chau Long Market.
Visit the Quan Thanh Taoist Temple.
Wander along the expansive Phan Dinh Phung Street admiring the heritage architecture.
Here's what people usually ask us about Hanoi neighbourhoods and where to stay.
What are the best hostels in Hanoi for backpackers?
In my opinion, you can't beat Little Charm Hanoi Hostel. Be sure to check out our in-depth guide to all things Hanoi hostels.
What is the best place to stay in Hanoi's old quarter?
If you can afford it, Westlake Hotel, probably. If you're more like me (a broke backpacker) I'd suggest checking out Little Charm Hanoi Hostel.
How many days should you spend in Hanoi?
This is totally up to you and depends on your Hanoi Itinerary. I can only speak from experience and suggest no fewer than 3-4 days. Especially if you're planning on making excursions to places like Ha Long Bay.
When is the best time to visit Hanoi?
September/November or March/April. I would suggest avoiding the peak rainy season and peak summer months too. Hit either the Autumn or spring sweet spot and avoid the extreme weather (and crowds). Heads up, the peak rainy season can be quite unsafe!
Should I go to Hanoi or Ho Chi Minh City?
BOTH! Both cities are very different and offer completely different things. Hanoi is more relaxed and traditional, perhaps more historical too. Ho Chi Minh is a booming and vibrant modern city. If you're headed to Vietnam, make sure to visit both major cities. Why not do what I did and drive a motorbike from one to another?
Travel Insurance is NEVER a bad idea. Travel is full of uncertainties, that's why we love it!
Hanoi in particular has some pretty wild moped traffic and I would recommend staying protected whilst visiting!
ALWAYS sort out your backpacker insurance before your trip. There's plenty to choose from in that department, but a good place to start is Safety Wing.
They offer month-to-month payments, no lock-in contracts, and require absolutely no itineraries: that's the exact kind of insurance long-term travellers and digital nomads need.
SafetyWing is cheap, easy, and admin-free: just sign up lickety-split so you can get back to it!
Click the button below to learn more about SafetyWing's setup or read our insider review for the full tasty scoop.
Hanoi is a bustling and buzzing city that oozes history and culture around every turn. From traditional temples and powerful pagodas to luxury hotels and vibrant nightclubs, there's something for everyone travelling to Vietnam.
In this post, we've highlighted the five best places to stay in Hanoi. If you're still not sure which is right for you, here's a quick recap.
Little Charm Hanoi Hostel is my top choice for the best hostel in Hanoi thanks to its central location, swimming pool, and delicious free breakfast.
Another excellent option is the Solaria Hanoi Hotel. With a gorgeous rooftop bar and excellent service, this hotel will ensure a top-tier stay.
Do you own an awesome hostel, hotel, or apartment? Want to be featured on my list? Email [email protected] to find out how.
Updated June 2023
---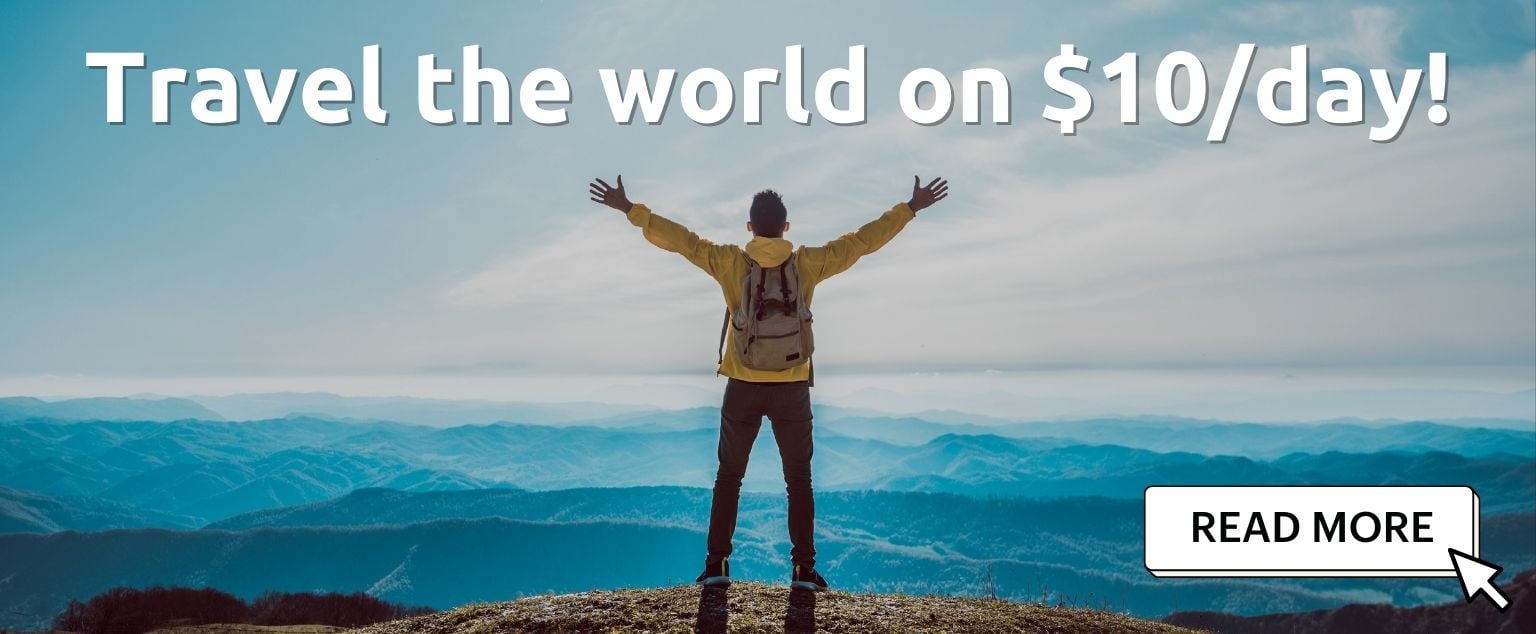 And for transparency's sake, please know that some of the links in our content are affiliate links. That means that if you book your accommodation, buy your gear, or sort your insurance through our link, we earn a small commission (at no extra cost to you). That said, we only link to the gear we trust and never recommend services we don't believe are up to scratch. Again, thank you!