Hue in central Vietnam has seen its fair share of history, from ancient to modern: in the Vietnam war, the old imperial citadel was pretty bombed out. Some of it has been left as is it was as a reminder. As for more history, tombs dot the surrounding area, making for a good excuse to zip around on a motorbike.
But the city of Hue itself is a pretty poppin' town. There's a load of good bars and restaurants (quite a few vegetarian), plus a lively area along the Perfume river where you'll find a market in the evening and locals hanging out playing music.
Are you stopping off in Hue on a road trip and have only a couple of days in the city? Or are you here for longer and want to have a more laid-back time?
No matter what, we've got you covered. We've made a list of the best hostels in Hue (all categorised, as well) to make life easy for you so you can pick the hostel that suits you.
So what are you waiting for? Check out the top hostels in Hue below…
Quick answer: The Best Hostels in Hue
Best Hostels in Hue
Quaint but electric, there are heaps of cool pads for backpackers to crash at in Hue. However, Hue is a wonderful place in Vietnam to stay for both backpackers and tourists, so accommodation can book out though, especially in peak season. Make sure you decide where to stay in Hue or you may arrive and find the dorms all full!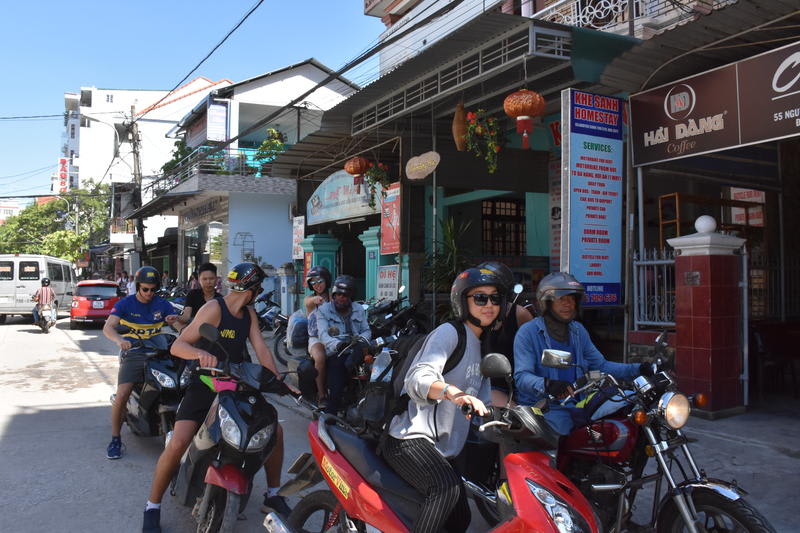 $
Free Breakfast
Airport Transfer
Bicycle Hire
It says it's a homestay, but this is actually the best overall hostel in Hue; it's got a lot going for it. The best thing, however, is the staff. They really go outta their way to make you feel comfortable and at ease.
This backpackers hostel also stands in an incredible location in Hue: it's close to the riverside with a load of good restaurants too. The dorms are really good, with lockers under the bed for your bags. And each dorm room has its own balcony, so you can open the big ol' doors and air that stuffy room out.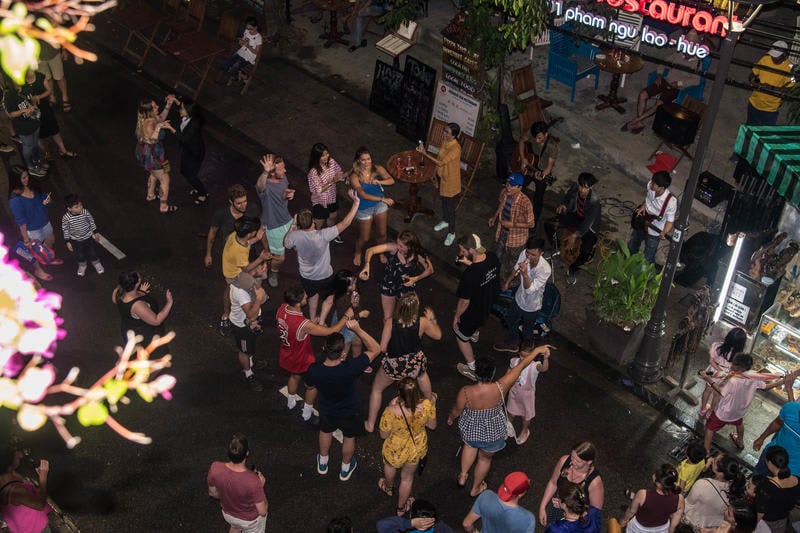 $$
Free Breakfast
Outdoor Terrace
Bar
Definitely a great shout for the best party hostel in Hue. Anyone say free beer? Did we hear someone say that? Well, this place has it. And it's just one of the things that help give this place its great fun atmosphere.
The staff are super good when it comes to making the fun vibe – they put on events every night that get people chatting and having a laugh together. Wanna drink and then head out for more drinks? This is the place to do it. Cleanliness ain't the top priority here though.
Best Hostel for Solo Travellers in Hue – Friendly House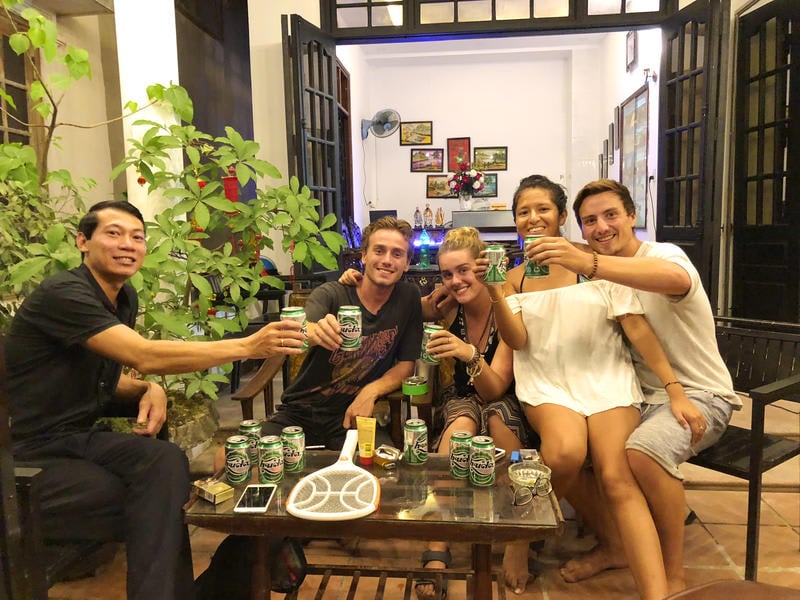 $
Free Breakfast
Laundry Facilities
Tours/Travel Desk
It's called Friendly House so of course it's gonna be the best hostel for the solo backpackers in Vietnam visiting Hue. I mean, it's FRIENDLY. So it's gotta be. Anyway, what makes it so friendly apart from the name is the staff: they greet you with snacks and drinks on arrival, for a start.
They really help you out (the staff seriously know their stuff), giving recommendations and tips on what to do, see, eat and drink in the city. Female-only dorms make this a great hostel for female travellers in Hue, too. There's also 24 hour security, so you can feel safe and secure here, too.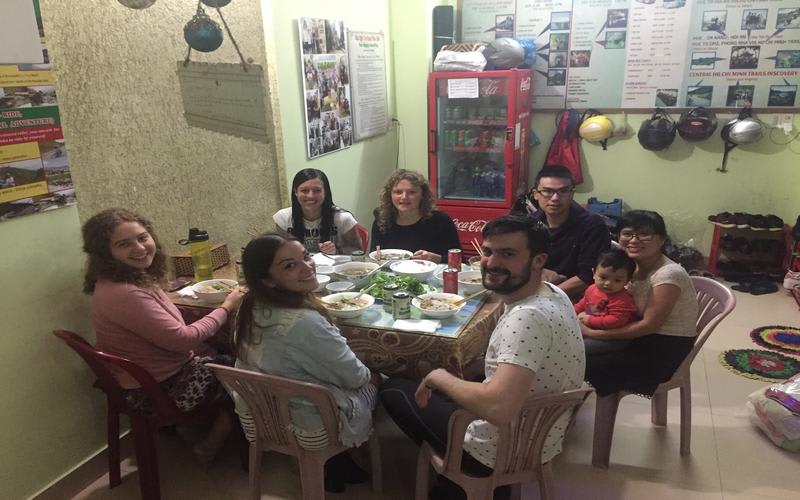 $
Free Breakfast
Laundry Facilities
Security Lockers
The happiest thing about this Happy Homestay is definitely the price. It's super cheap. Like, SUPER cheap. Plus this budget hostel in Hue offers a whole lot for the coin it costs to stay here.
So at the best cheap hostel in Hue, you get free breakfast, free towels, free tea and coffee, plus all situated down a quiet backstreet meaning no traffic noises and a chilled night's sleep. It's also run by a very friendly family, which makes all the difference, creating a pretty vibey atmosphere too.
Best Hostel for Couples in Hue – Sunny A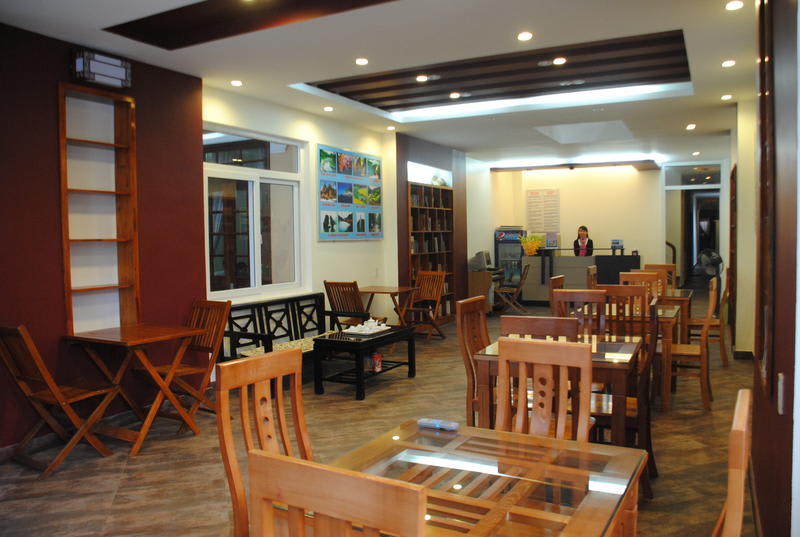 $$
Common Room (Lobby)
Bicycle Hire
Tours/Travel Desk
Looking for the best hostel for couples in Hue? Look no further than Sunny A hotel. Sure, it's not exactly a hostel, especially when compared to many of the other off-the-hook backpacker hostels around Vietnam, but there's a steady steam of travelers staying here and for good reason: the rooms here are immaculately clean and nicely done.
Each room comes with balconies, private bathrooms and plenty of room for all your stuff – if you feel like exploding your backpack everywhere (you're only gonna have to repack, y'know). Located down a quiet alley for peace and quiet; cute cafes nearby for a good breakfast.
Best Hostel for Digital Nomads in Hue – Amy 2 Hostel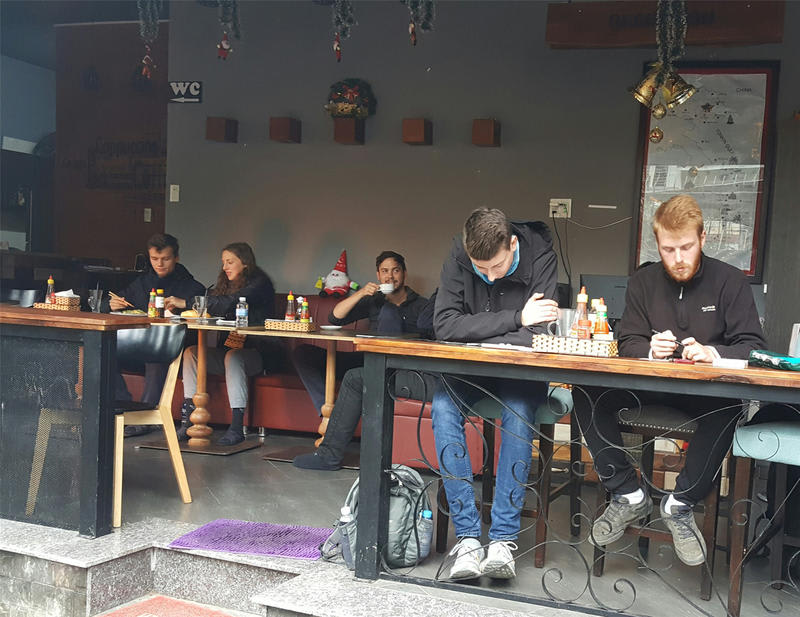 $
Free Breakfast
Bar/Cafe
Free Parking
As a digital nomad you probably want to be in a part of town you can write about (maybe anyway), so being close to decent bars and restaurants is a plus – and the citadel is in walking distance.
The cafe is a TOP place to do a bit of work whilst watching street life go by. Atmospheric. Our pick for the best hostel for digital nomads in Hue also has nice private rooms if you've had a few dorms too many on your nomadic travels and fancy a bit of space.
Best Hostel with a Private Room in Hue – Why Not Hostel
$$$
Free Breakfast
Airport Transfer
Cafe/Bar
Why not? Why not! It's a great place that pulls you in with its carefree name and warm friendly staff. The dorms on offer have a lot going for 'em, but it's all 'bout the private rooms here. Bit pricey – for both types.
Yep. The rooms are hotel quality, featuring crisp linen, mini fridges, and is the kinda place that will have some crazy towel arrangement of some sort of animal on your bed for when you arrive. Easily the best hostel with a private room in Hue, since you still get the vibe of hostel living in the restaurant/bar downstairs (happy hour, anyone?).
Things DO go missing sometimes…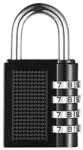 Psst! Heading to a hostel? Don't forget to pack a padlock! It's well worth having one so you can secure your locker and protect your stuff!
More Best Hostels in Hue
$$
Cafe
Bicycle Hire
Air Con
Ah what a cute name. The dreamers… yeah. Anyway, this is a top hostel in Hue if you're looking for a calm non-party sorta place to stay. It's just off the main street, so you can find stuff to do if you walk a few mins.
But this is a little gem of a hostel with super lovely staff. They'll give you loads of advice on what to do in Hue to help you enjoy your time. They'll also help you out with onward travel and all that sorta stuff. Features a great communal kitchen as well as a garden and living room for chill times.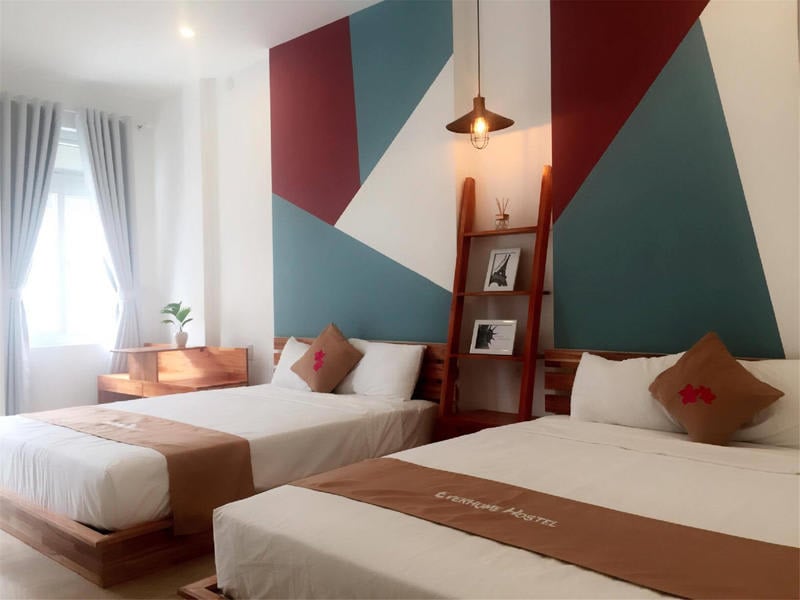 $
Cafe
Bicycle Hire
Luggage Storage
Another whimsical hostel name, another recommended hostel in Hue. Again the staff make this place, being friendly, helpful and generally attentive. The rooms here may be a lil' on the small side but they're clean – and so are the communal areas (cleaned daily).
Location wise, this backpackers hostel is about a 15 min walk to the centre of Hue (so there's plenty to do!). There's also a Big C supermarket nearby (controversial name, but it really is big), where you can stock up on beers and snacks. Handy.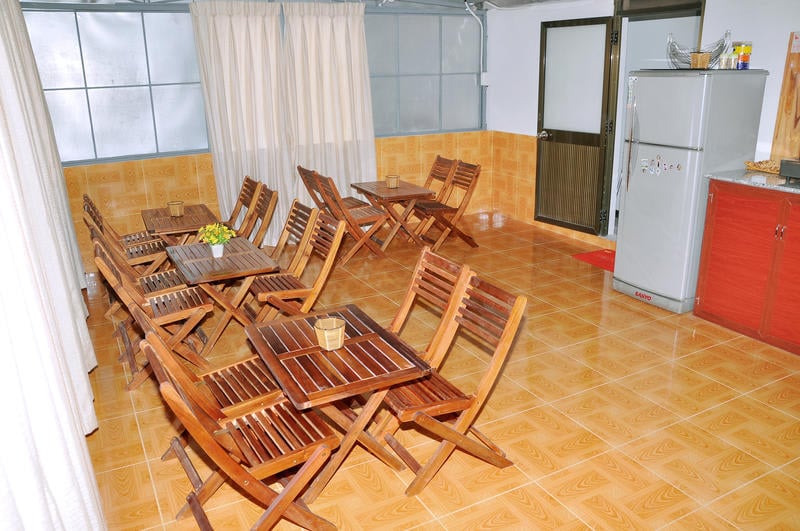 $$
Free Breakfast
Cable TV
Air Con
Ibiza guest h– hang on, what? No, we're not in Ibiza, but we reckon this recommended hostel in Hue wanted to recreate an Ibiza sorta vibe. And… it's not very party at all. In fact, it's a pretty quiet. They don't even have a communal area.
So if you're looking for somewhere to stay in Hue that's literally a bed for the night and not much else, then you'd probably like the sound of this place. It does, however, have a free breakfast (get in) and it's close to other bars and restaurants, too.
The Best Travel Backpack?!
Pssssst! Not picked the perfect travel backpack yet? The Broke Backpacker team has tried out over thirty backpacks this year! Our favourite carry on backpack is the Nomatic Travel Bag.
Read our full review!
What to Pack for your Hue Hostel
Pants, socks, and knickers are just some of the necessary packing for Vietnam. Here are some other items you might not have thought to pack.
1. Power Bank: Showing up to a new city, after a 14-hour bus ride, with a dead phone and no directions to your hostel is a half-awake, messy nightmare. Putting a good power bank in your pack is the best and easiest way to keep your important electronics charged up for those long travel and sightseeing days.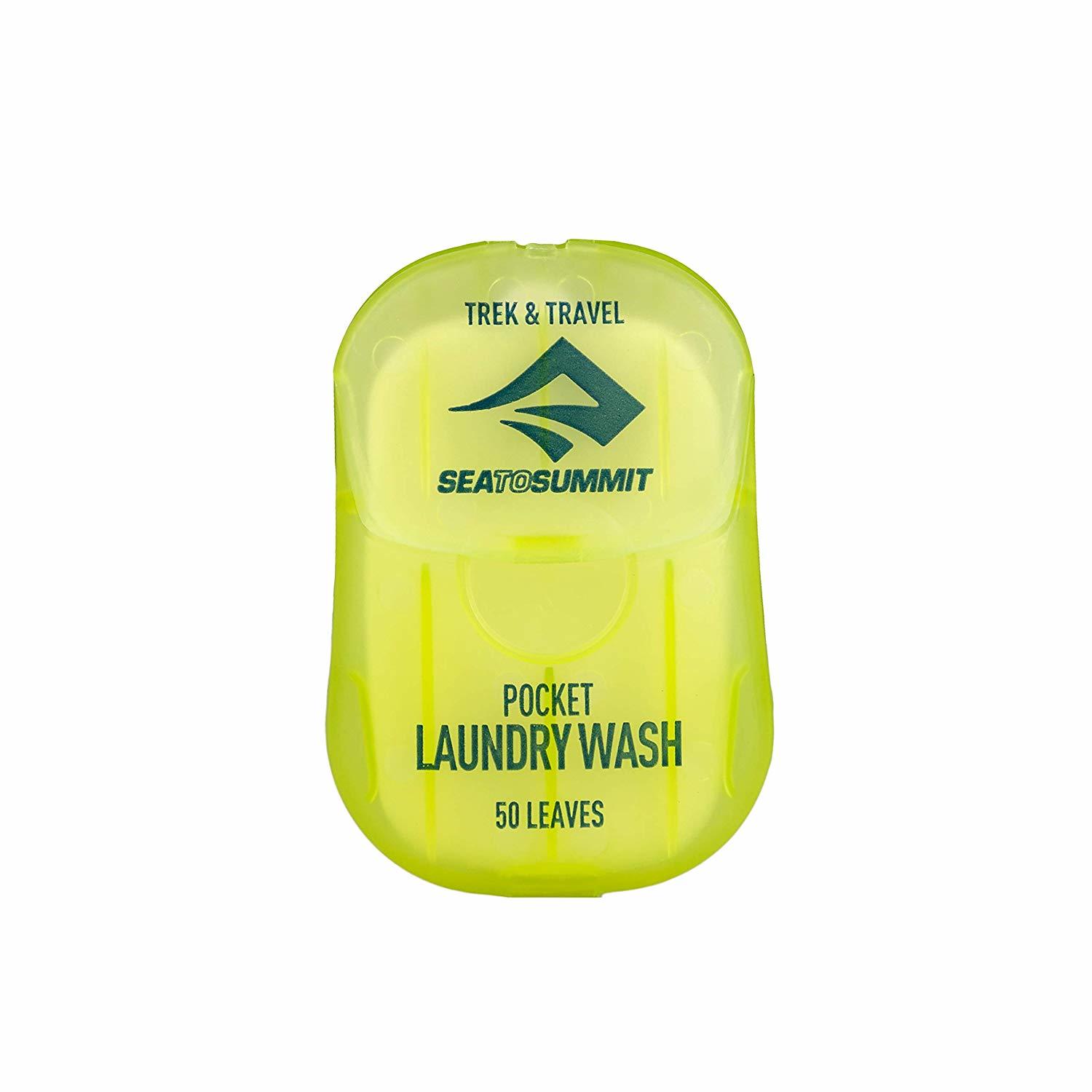 2. Sea to Summit Travel Soap: When dirtbagging around the globe, hygiene sometimes comes a bit short. This Sea to Summit Travel Soap can wash your hands, clothes or anything else, wherever you are. The soap strips are dry and super thin but dissolve in contact with water, so you can even take it easily through security in a carry-on.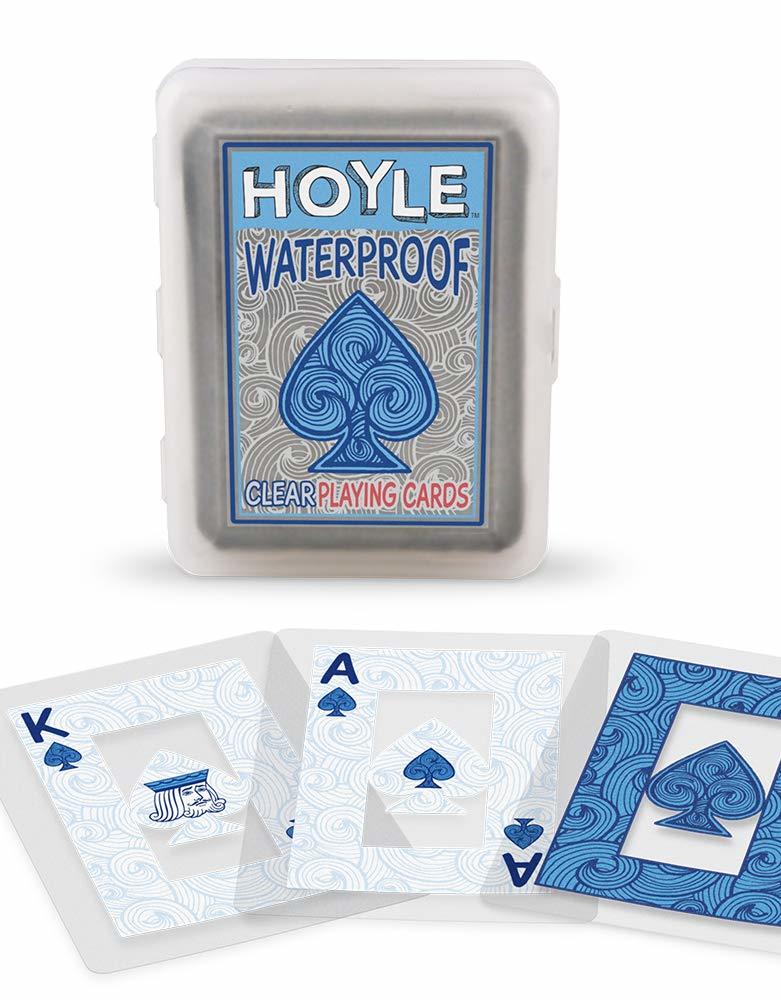 3. Playing Cards: These waterproof cards are essential kit for every backpacker. Play by the pool, beach or at your hostel after a long day with travel buds, without your cards breaking or getting soaked. And once you pull out those cards, the chance that you'll be the hero of the night is pretty high (no promises though).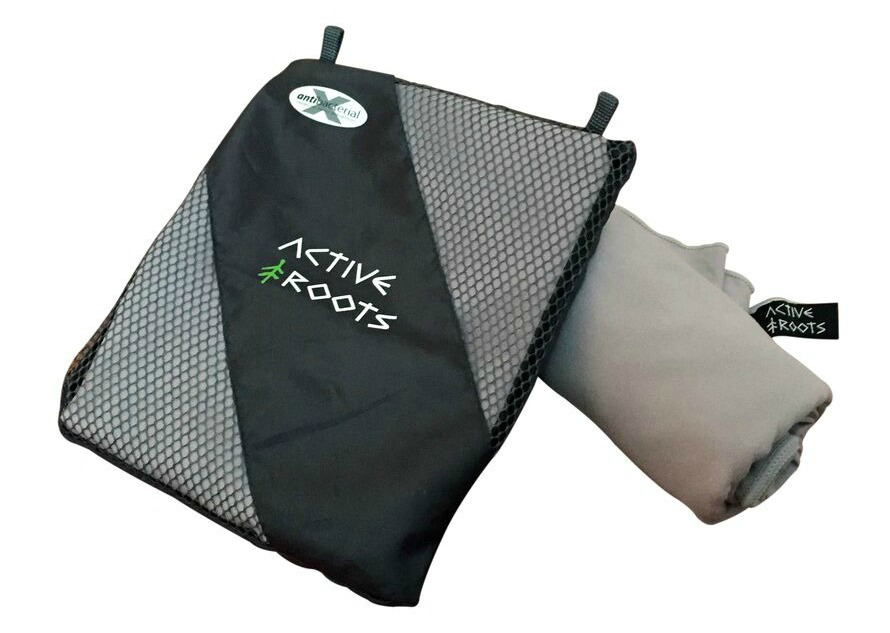 4. Active Roots Microfiber Towel: Having your own towel on your travels is a game changer. The Active Roots Microfiber Towel is perfect for travellers who are looking for a lightweight, quick-drying and extremely soft option. The antibacterial material is super water-absorbent and resists odor buildup because of its antimicrobial material. Ain't technology cool?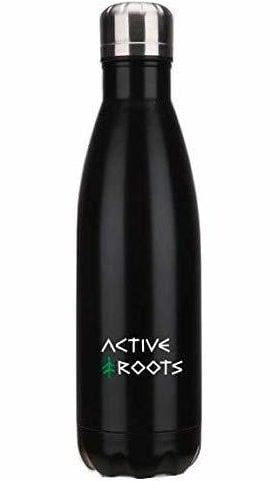 5. Active Roots Water Bottle: Hostels are increasingly meeting backpackers' demands for potable (drinkable) water. Now is better than ever to start traveling with a reusable water bottle! Aside from cutting down single-use plastic, The Active Roots stainless steel water bottle will also keep your favorite beverage hot or cold all day long and it's sized perfectly to fit an entire bottle of wine. 'Nuff said.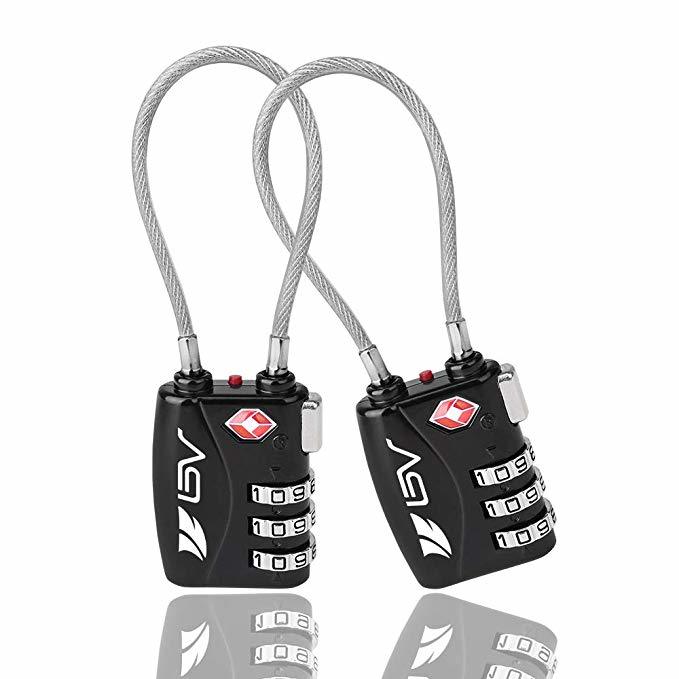 6. Padlock: Unless the thief literally spends hours to figure out the code (he won't), this three-digit padlock is going to keep your stuff safe. It's great for keeping the zipper of your backpack secured or your locker properly closed. This basic and very flexible padlock saves you from having your essentials stolen. Definitely a must-have for every backpacker!
What else could be considered necessary packing for hostels? Guess you'll just have to follow the link for the full packing list!
Why you should travel to Hue
And that was that – our handy list of the best hostels in Hue.
From hostels with hotel quality private rooms on offer, to places that offer happy hours and a lively atmosphere, there's something for everyone here.
You'll find something to suit you on our list of Hue's best backpacker hostels – whether you want to be located near where all the action happens, or if you prefer to be nestled down a chill backstreet.
And if you can't decide on a hostel for you? Don't worry, we don't blame you!
We'd recommend that you just go ahead and book the best overall hostel in Hue, Khe Sanh Homestay. It's a solid option.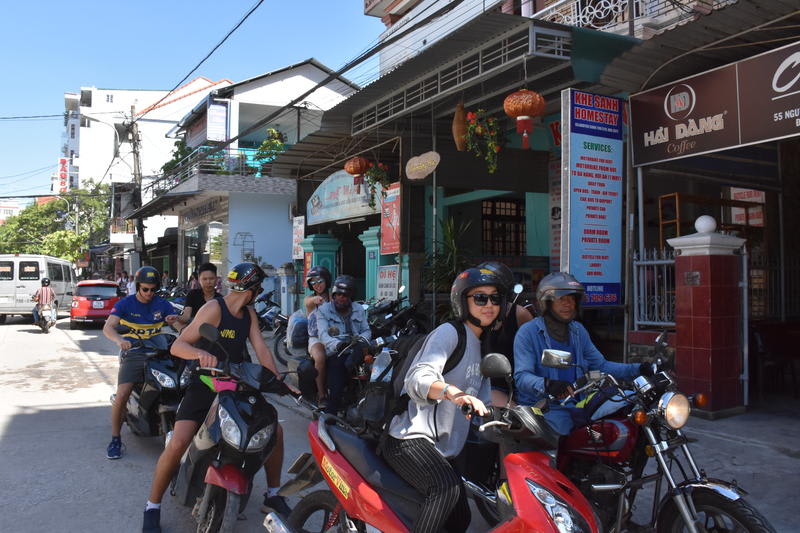 Now all you have to do is get ready for fun (and some history) in Hue!
Travel Safety Tips for Hue
Don't forget to sort your travel insurance before heading to Hue! We've put together a roundup of the best travel insurance for backpackers – check it out here, or if you're low on time, get a quote from World Nomads, our favorite travel insurance provider.
Getting an estimate from World Nomads is simple – just click the button or image below, fill out the necessary info, and you're on your way!

If you still feel hesitant about visiting, then plan a safe trip to Vietnam with our detailed travel safety report full of info on scams and tips on staying safe.
More Epic Hostels in Vietnam
Hopefully, by now, you've found the perfect hostel for your upcoming trip to Hue.
Planning an epic trip all across Vietnam?
Don't worry – we've got you covered!
For more cool hostel guides around Southeast Asia, check out:
Over to you
By now I hope our epic guide to the best hostels in Hue has helped you choose the perfect hostel for your adventure!
If you think we've missed anything or have any further thoughts, hit us up in the comments!
Yay for transparency! Some of the links in this post are affiliate links. This means that if you book your accommodation through the site, The Broke Backpacker will earn a small commission at no extra cost to you. Your support helps keep the site going.