Vietnam will forever stand out as one of my favourite places to travel to. One morning it was a remote, mountainous border town with an air of suspense hanging heavy over the rolling rice paddies. The next week you're deep within Hanoi, haggling in a bustling market, before returning to your guesthouse that had high-speed wifi. 
This is the land of contrasts: contrasting weather, contrasting cultures. Parts of the country still get around by buffalo, and other parts saddle up their motorbikes each morning instead. 
In fact, the best way to see this sliver of a country is by motorbike. There are highways and dirt roads that crisscross the length of Vietnam, crying out to be explored!
Motorbiking in Vietnam comes with challenges – like waiting for livestock to cross the road before you do! But overall, it is an adventure that you can't afford to miss. The 6 weeks I spent motorbiking in Vietnam became a true highlight of my life on the road. 
Armed with this guide, you'll be able to navigate the itinerary planning, the safety rules, the insurance loopholes, and how to deal with the cops. With all that squared away, one of the most fascinating countries on this planet awaits you!
So let's get into it. Here is everything you need to know about motorbiking in Vietnam.
Why You Should Motorbike in Vietnam
Vietnam has been a backpacker's favourite for years now. Aside from it being super cheap and blessed by the Food Gods, Vietnam is also a fascinating country full of variety. Luscious jungle mountains are still pockmarked from the 1970s American bombing; then there are the far northern reaches that occasionally see snow; and bustling cities next to villages where the buffalo reigns supreme.
Now the way to make the most of the chaos, the banh mi, and the village/city contrasts is to get a motorbike!
Not only will you have the freedom to backpack Vietnam at your own pace, but you are guaranteed the adventure of a lifetime. When I went motorbiking Vietnam, I always seemed to find myself caught up in some random mission. Between accidentally acquiring a sack full of pig ears, or arriving late to a village and immediately losing a rice wine drinking competition: motorbiking in Vietnam is a bloody whirlwind.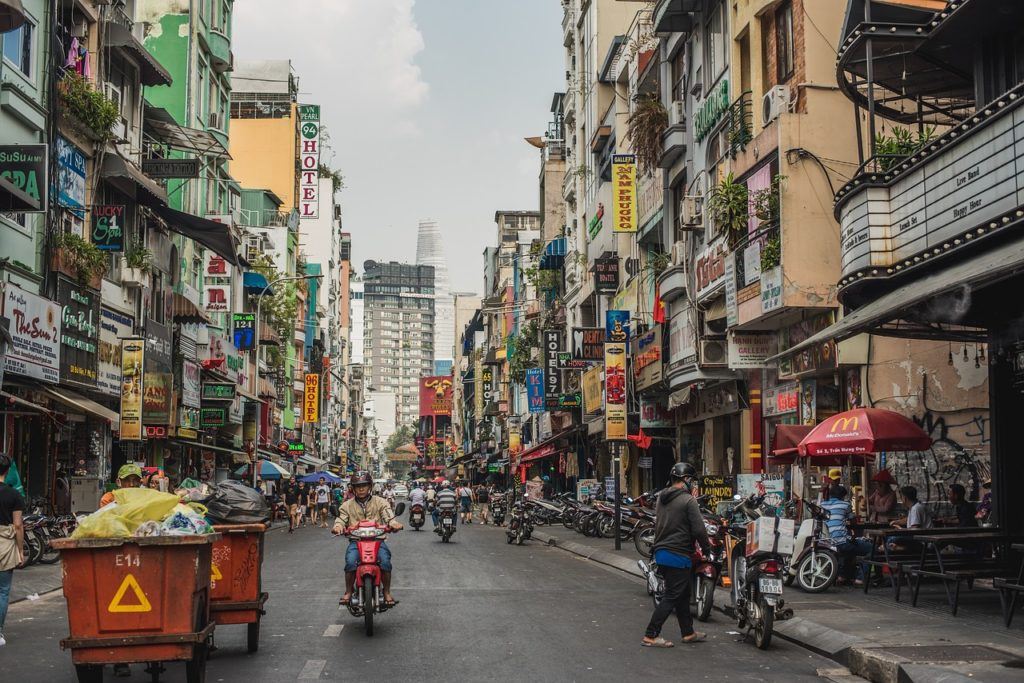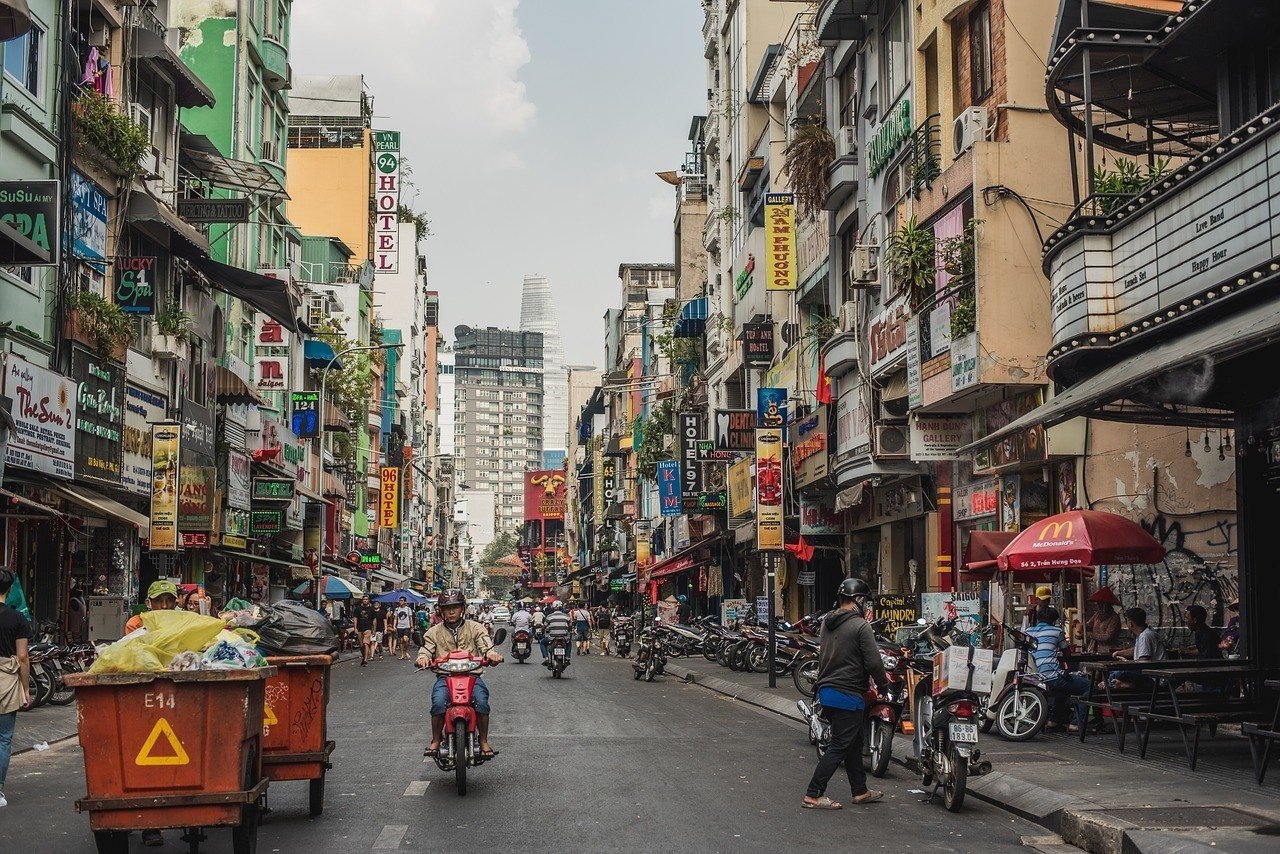 Logistically speaking, Vietnam cries out to be explored by bike; the country is stretched thin like a noodle. As you traverse from one end to the other you can be sure to see most of the country. You can follow the Ho Chi Minh highway and glean an epic Vietnam experience, or you can head off onto the backroads and delve deep into the country.
With Vietnam having one of the highest rates of motorbike ownership in the world – plus the sheer number of backpackers who buy and sell bikes in the country – finding a good bike isn't hard. And when the inevitable breakdowns do occur, you've got a country full of fix-it stores in every town!
Put simply? The best way to experience the country is by motorbike.

Unlock Our GREATEST Travel Secrets!
Sign up for our newsletter and get the best travel tips delivered right to your inbox.
Epic Itineraries for Motorbiking in Vietnam
Expect to drive slowly. The average speed limits are between 40km/hr and 80km/hr. Whatever google maps tell you as a time estimate, fuck it off and times it by at least two!
The good news is, this pace encourages you to lean into the slow travel. Stop to take a couple of extra photos, try a dish from a cart on the side of the road, avoid the herd of buffalo who have decided it's their time to cross the road (not yours).
Travelling by motorbiking in Vietnam is most enjoyable when you have time up your sleeve. I'd personally suggest 3 weeks as a minimum. If you are only in the country for 3 weeks, I'd also recommend renting rather than buying a bike to save yourself time.
If you've got 6 weeks or more, you can give the time and love to the cities and the backroads that make Vietnam unique and stay in the best places. You can also spend some time at each end of your journey buying and selling your bike.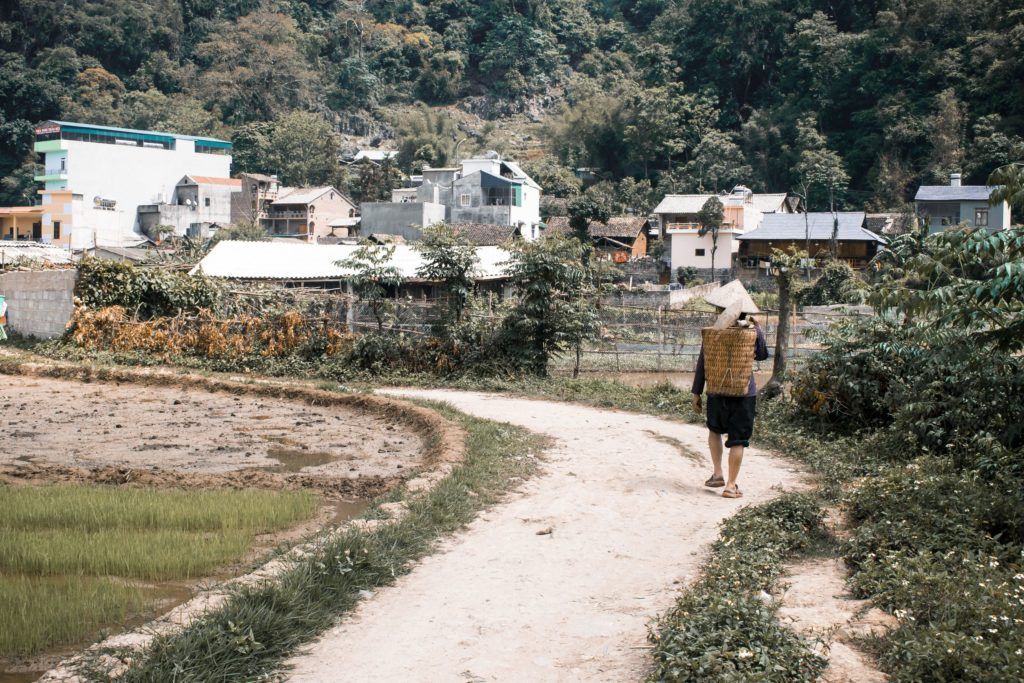 I got lucky buying my bike. I turned up in Ho Chi Minh and started talking to a fellow Aussie who was wrapping up her surf trip in Vietnam (because of course, the Australians strap surfboards to their motorbike!).
The bike and I went on a test ride – got completely lost, stopped for dumplings, got the bike checked over by a mechanic, before returning rather apologetic – and luckily the badass surfer was unbelievably chill with me. Maybe surfers are alright after all! 😉
Story digression aside, there are a few epic itineraries I'd recommend you consider: the 3 week special and the 6-week happy medium. Of course, the longer you have in Vietnam, the more you can explore. There are endless roads through twisting mountains roads that take you along the remote borders with Laos and China that are simply fascinating.
3 Week Motorbiking in Vietnam – The Halfpipe Itinerary
With 3 weeks in Vietnam, you can take a decent excursion along the coast! There are infinite ways you could spend these 3 weeks, but the most common starting point would be Ho Chi Minh City (Saigon).
Moving out of the city, I'd suggest going out to Da Lat. The drive is a stunning trail through winding peaks and epic vistas. The town of Da Lat couldn't be more different to Ho Chi Minh: it's all ancient temples and quiet misty mornings as opposed to the screech of indefinite traffic and drunken, late-night banh mi excursions.
From Da Lat, you could head over to the coast and explore Mui Ne and Nha Trang. These two coastal cities have some really interesting history and contemporary strangeness to be enjoyed alongside their azure waters. They might not be the relaxing beachside vacations – you're better off heading offshore to the Cam Dao islands for that – but they are a lot of (boozy) fun!
Finally, one last long drive up to explore Hoi An and you can round off your 3 weeks of exploring Vietnam. Hoi An has picturesque waterways that are lit up by lanterns at night, as well as some damn fine street food, AND badass tailors to top it all off!
If you have time a trip to the old imperial capital of Hue is well worth it! The Thien Mu pagoda is especially interesting as it includes a display with an old car. What's an old car doing in an ancient Buddhist temple? It serves as a reminder of the Buddhist monk who self-immolated to protest the persecution of Buddhists by the then Catholic president.
Three weeks is long enough to learn Vietnam has some spine chilling history.
6 Week Motorbiking in Vietnam – The Full Blown Adventure!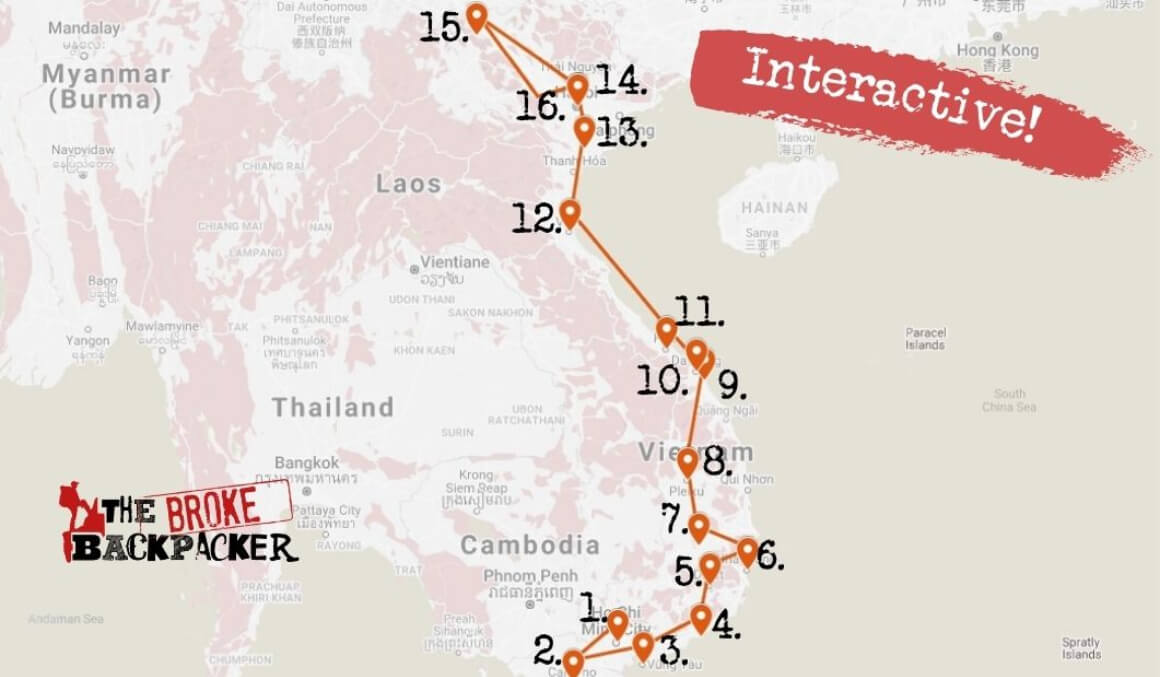 This itinerary works as north to south or vice versa and ensure you experience the most beautiful places in Vietnam. I'll explain it as I did it: south to north. 
Start off by enjoying the bustle of Ho Chi Minh and ensuring that you try every type of fresh rice paper roll possible. I'd then suggest a detour south along the Mekong River to explore Can Tho and its legendary floating markets. I used Vung Tau as a stopover on my way north but realised I'd stumbled across a city that was actually pretty interesting. There are colonial buildings, an array of glitzy resorts, epic seafood – and even a prominent statue of Jesus.
I liked splitting Mui Ne and Nha Trang up with a trip to the mountainous Da Lat. It just kept the contrast up but also allowed me time to decompress between two of Vietnam's strangest beachside cities. Then I LOVED exploring the Da Lak province.
Da Lak is not at the top of everyone's itinerary and yet it's full of waterfalls, has friendly people, and as always, amazing food.
The northern leg of Hoi An – Hue – Vinh – Ninh Ninh is on almost every backpacker's itinerary. But that doesn't stop it from being epic! There's a good mix of hostel culture, alleyways crammed full of food that makes you believe in God again, cheap beer, and interesting things to do.
Travelling in Hanoi is where I had my first motorbike accident, but also where I acquired pig ears, saw an epic Vietnamese jazz band, and ate the greatest meal of my entire life. In all, a damned good time!
The final loop out to Sapa is the Vietnam of everyone's Instagram. Don't let that turn you off though! This epic stretch will remind you why you chose to motorbike Vietnam in the first place: it's just that freaking incredible! While you're out there you may want to explore the Ha Giang Loop, too.
The Essential Safety Rundown about Motorbiking in Vietnam
Is motorbiking through Vietnam the safest way you can travel the country? Probably not! But there are a few tips and tricks that can help you spend more time ON the bike than OFF the bike.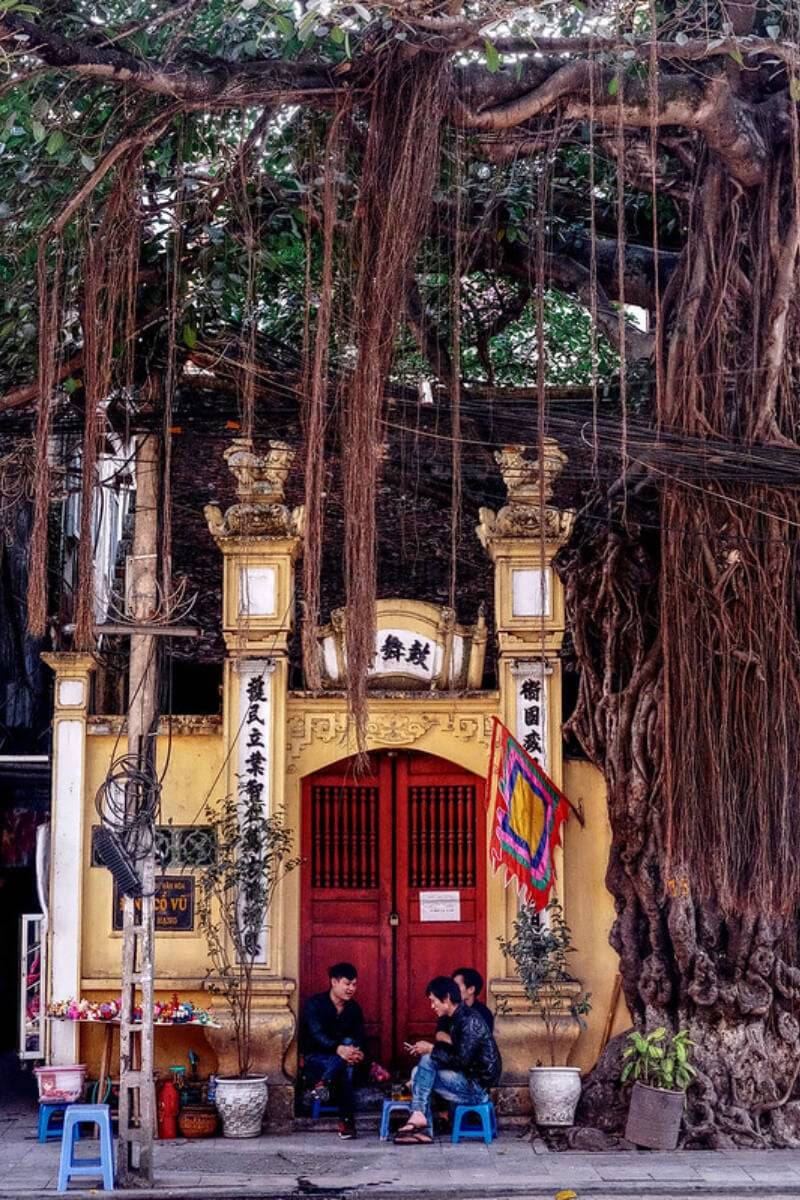 Go sloooooooow. The speed limits rarely exceed 80 km/hr and speeding fines are a major hassle. Plus, the slower you go, the less harm you should inflict on yourself if/when you crash. In the spirit of going slow, double the time estimates you're given to get between places – slow down and enjoy the ride.
Big vehicles have the right of way. The roads here are not a democracy. There's no ohh but I should have the right of way here, hey? Nah, if there's a big truck barreling down the wrong side of the street – get out of its way! The same goes for a buffalo: go around me, please.
Use your horn! There are no picky neighbours around here! The cacophony of horns that you hear has some method to their madness. I learned that the horns act as a kind of echolocation device on the roads. Beep, beep I'm over here!
Go with the flow. Vietnamese traffic has more flow than the traffic I experienced in South Asia or India. It might not look like it but once you start driving, you'll see the gaps in traffic that allow you to move forward. Everyone is generally going slow enough to adjust to where you want to go if you're signalling strongly enough AKA using that horn!
Expect distractions. It might be a narrow road cluttered with street vendors or it might be a blind corner on a mountain road that's hiding a herd of cattle. Whatever it is, expect to need to get out of the way! Also, an unfortunate truth is that you might hit something. It can be more dangerous to swerve and accommodate smaller animals: you may just have to hit them.
If the road is wet, use both breaks. But use your back brakes first. Too much front brake can cause the bike to slip.
Know if you're driving legally or not (and the implications of this). Quite often, tourists will find that their home country and Vietnam don't recognise each other's licenses. You can get a Vietnamese license or try your luck on an international license, but ultimately the police will assume most foreigners are driving illegally. There's usually a song and dance about requiring a "fine" (read: bribe) to be paid.
I like to pretend I don't speak English or Vietnamese and that usually does the trick. I'll cover the insurance implications a little further on in the article.
Don't drink and drive. Seems like a bit of a no-brainer, but if you add the wilds of hostel life to the easy access to motorbikes you can see why someone might be tempted… Not to be a Debby-Downer, but I witnessed two rather horrific accidents involving motorbikes and alcohol in Vietnam. Lemme tell ya, your mum does not want the last photo she sees of you to involve your insides on the outside.
License and Insurance
A lot of insurance companies don't cover motorbike touring in their coverage period. Be sure to check and double-check that dastardly fine print.
Many countries including Australia, the UK, and the USA, haven't signed on to the same international road traffic agreement as Vietnam. Technically then, this means that an international driver's license from those nations isn't valid in Vietnam.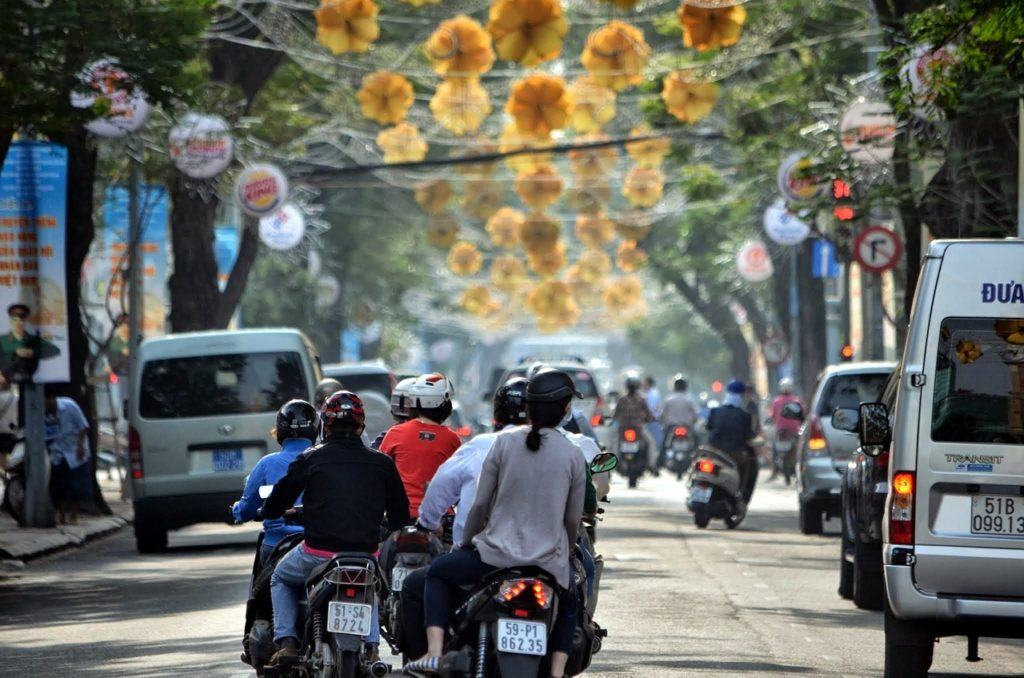 The only way to be 100% legit is to transfer your license to a Vietnamese one, but even then the cops probably won't leave you alone.
Many tourists don't both with any license because even WITH the license, their insurance might not cover them anyway.
Just do your research and make a decision that sits well with yourself and your budget should anything do go wrong.
Small Pack Problems? 😉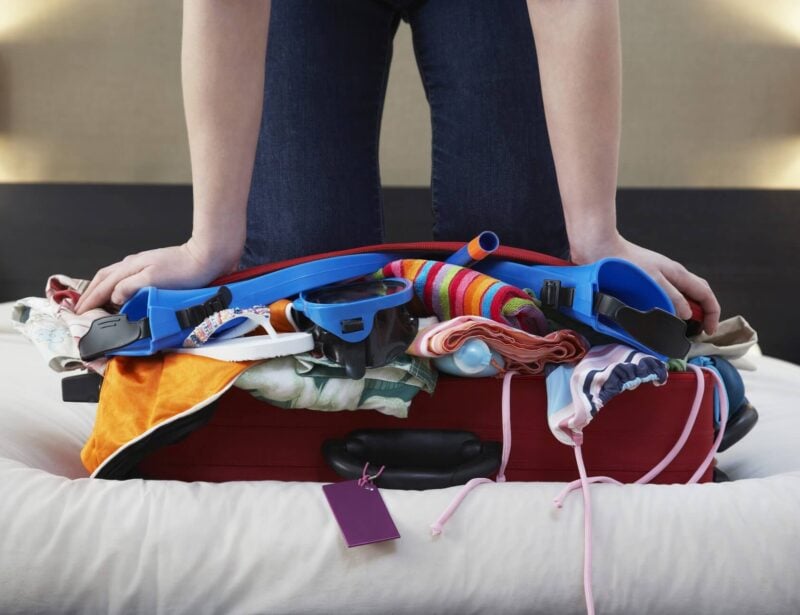 Wanna know how to pack like a pro? Well for a start you need the right gear….
These are packing cubes for the globetrotters and compression sacks for the real adventurers – these babies are a traveller's best kept secret. They organise yo' packing and minimise volume too so you can pack MORE.
Or, y'know… you can stick to just chucking it all in your backpack…
Get Yours Here
Read Our Review
The Budget for a Motorbike Trip in Vietnam
Vietnam is not an expensive country! Beers can be as cheap as 25 cents; hostel dorm beds only $2 – $5.
And the food? If I haven't mentioned it enough, it's bloody divine. You can find a bowl of pho for $3 or less and a banh mi for less again.
Side tangent, but my favourite part about eating out in Vietnam was all the accompaniments that came with your meal. If I went in and paid $2 for my bowl of bun bo hue I would be served with a little plate full of greens, chilli sauce, chilli flakes, and lemon. I add it all to the soup and boom: I sweat out my demons.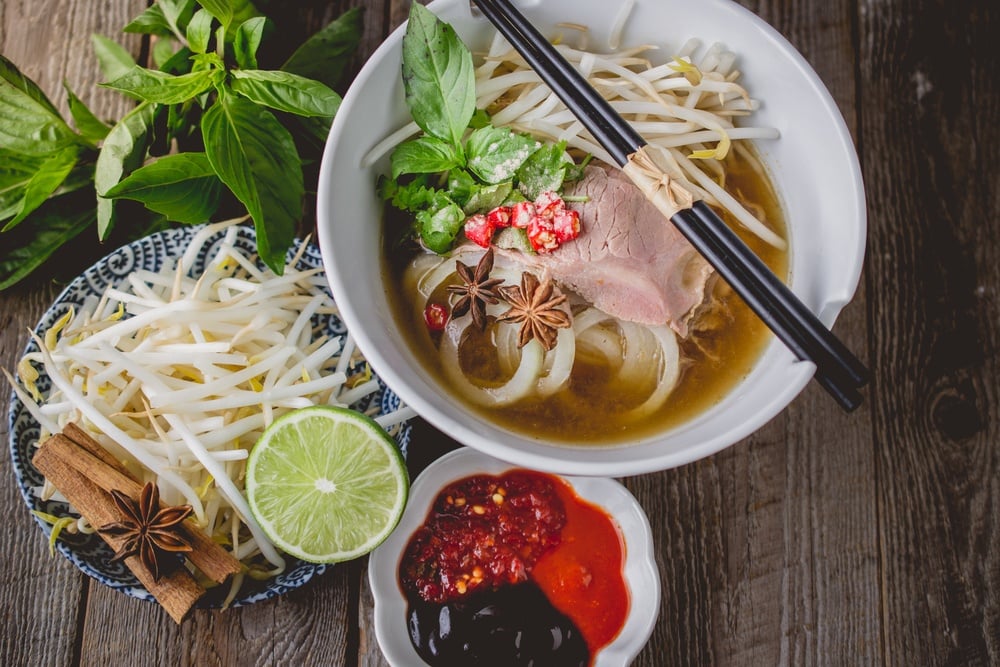 When you add it all together – including fuel – you can budget $10 – $30 per day and be very comfortable. The part of your budget that can really creep up is the actual motorbike itself and motorbike repairs. I'll go over picking a decent bike in more detail in a later section, but I think paying a little extra for a bike that's in better condition is ultimately worth it.
Even though there are repairs shops everywhere, and for standard bike models like the Honda Win there are parts readily available. Obviously, the more that goes wrong the more the cost jumps up.
This is where I would argue that investing in a good bike and good gear from the beginning does reduce your costs overall. Also, if you don't have time to wait and sell your bike for a good price at the end of your trip, your best bet may be to rent a bike for your trip.
Extra Budget Tips
Aside from picking a good bike and eating lots of pho, there are a few extra budget tricks that can help keep the costs down!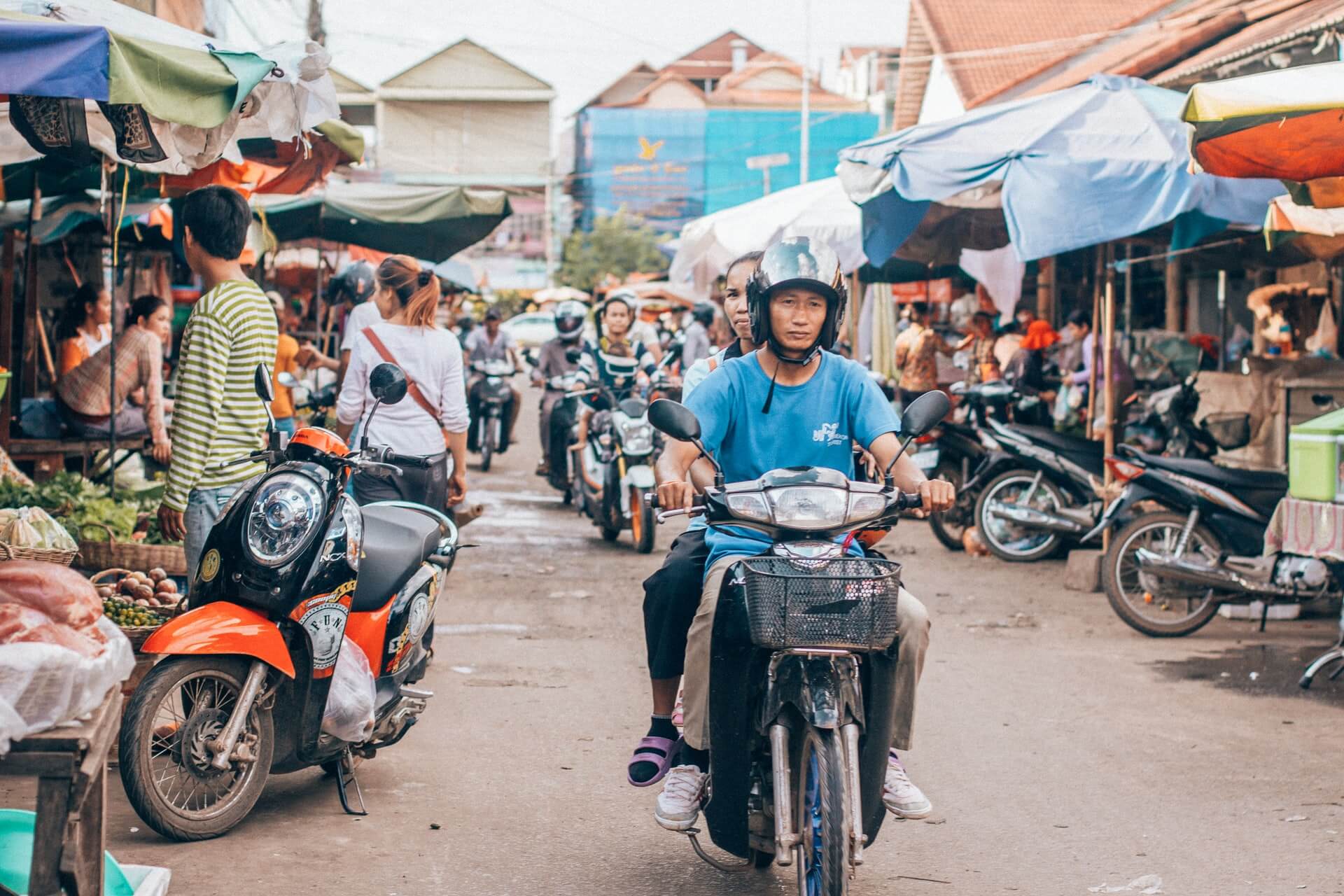 Invest in good gear. The better condition your bike, backpack, and other associated travel gear is, the less you'll have to pay in money and stress for repairs.
Try camping! It's easy enough to get a good motorcycle tent onto the back of your bike. Then the backcountry of Vietnam opens up. Not only will you save a little money, but you'll also get off the beaten path and onto an adventure.
A little haggling never hurt anyone. Bartering for your souvenirs or your accommodation is expected in Vietnam – although typically food is set price.
Eat street food. Sitting down for a steak and chips is going to be pricey; a banh mi from the street vendor will be cheap. Vietnam has an incredible street food culture – in fact, I'd argue the best in the world. Not only will you save money, but you'll also have a fantastic culinary experience.
Hostels are your new best friend. Although Airbnb isn't so bad. Hostels in Vietnam are super affordable. Even private rooms are affordable. Now, if you want a break from the hostel life you can always score an Airbnb. As with most things in Vietnam, they're also super affordable.
If the cops start talking, you stop speaking English. Look, this might be a bit cheeky – but at the end of the day, provided you're doing everything right and above board, when the cops start asking you to pay a "fine" there's no need to do that. Just shake your head and pretend you don't speak English or Vietnamese. In fact, maybe you're mute.
DON'T DIE OUT THERE! …Please 🙂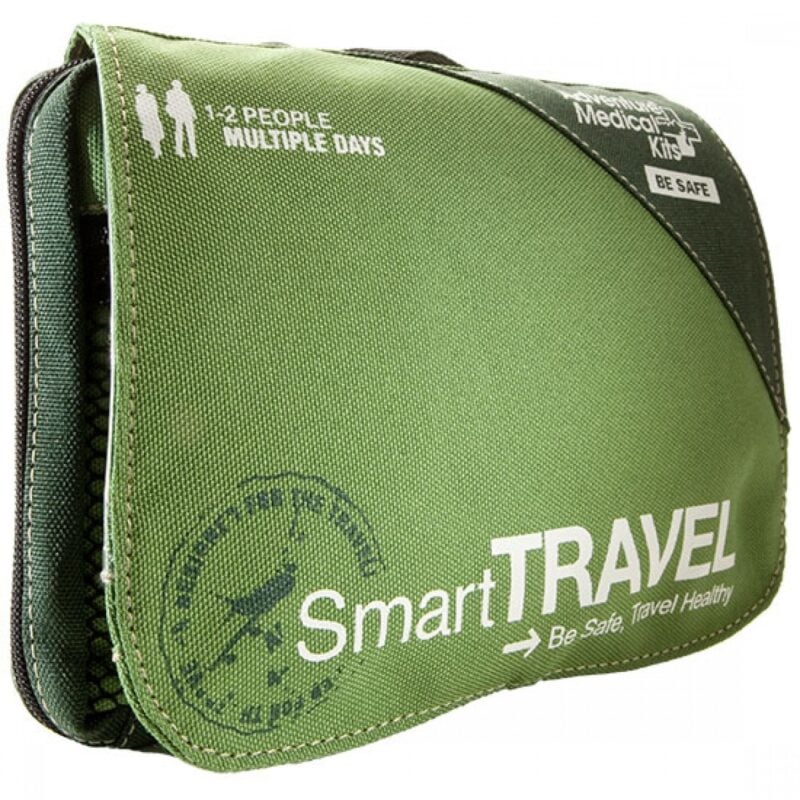 Things go wrong on the road ALL THE TIME. Be prepared for what life throws at you.
Buy an AMK Travel Medical Kit before you head out on your next adventure – don't be daft!
Buy on REI
Picking the Perfect Bike
You don't need a license for a motorbike that's under 50 cc. However, unless you're just scooting around a city for a few days, this won't really cut it. You will need something upwards of 100 ccs. Don't go getting that bigger is better attitude just yet though. 😉
As the speed limit and quality of the roads is fairly low across the board in Vietnam, a more powerful bike can sometimes be a hindrance.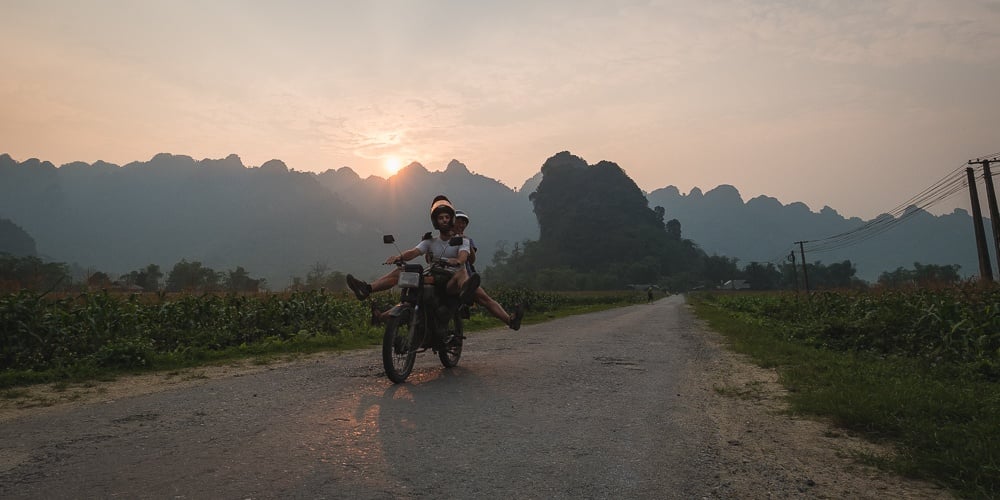 Most backpackers will go for a Honda of some kind. I went for the classic Honda Win and had no regrets! Nah, all-around it was a solid bike that had no issues going up the length of the country. It cost me $250 USD and I sold it for $200.
Packing for a Motorbike Trip Across Vietnam
Vietnam is actually split into 3 distinct climate zones; so it pays to pack for all seasons. Know when and where you're planning to travel you know whether or not you need to include a major raincoat!
When backpacking Vietnam, there is a good Vietnam packing list chock full of goodies! But most importantly you can't forget mosquito spray or a good raincoat! And take a leaf out of the local's book: hand protection. Cover up your hands when you are riding or face some very red hands by the end of the day!
Duh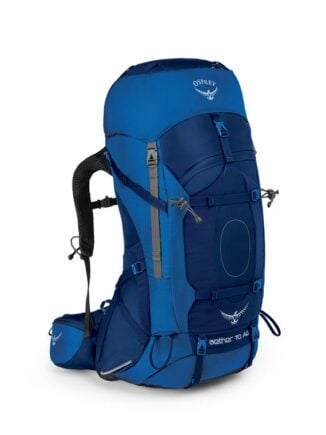 Duh
Osprey Aether 70L Backpack
Ya can't go backpacking anywhere without a blasted backpack! Words cannot describe what a friend the Osprey Aether has been to The Broke Backpacker on the road. It's had a long and illustrious career; Ospreys don't go down easily.
Sleep ANYWHERE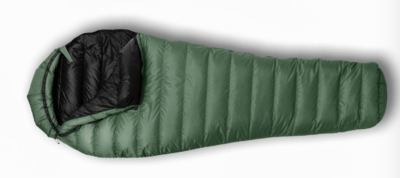 Sleep ANYWHERE
Feathered Friends Swift 20 YF
My philosophy is that with an EPIC sleeping bag, you can sleep anywhere. A tent is a nice bonus, but a real sleek sleeping bag means you can roll out anywhere in a and stay warm in a pinch. And the Feathered Friends Swift bag is about as premium as it gets.
Keeps Your Brews Hot and Bevvies Cold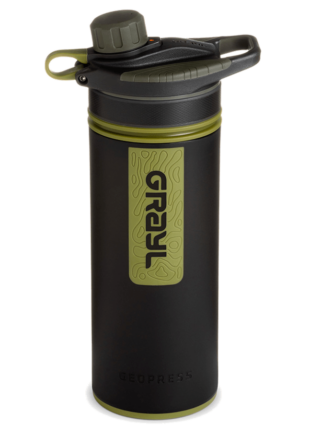 Keeps Your Brews Hot and Bevvies Cold
Grayl Geopress Filtered Bottle
Always travel with a water bottle! They save you money and reduce your plastic footprint on our planet. The Grayl Geopress acts as a purifier AND temperature regulator – so you can enjoy a cold red bull, or a hot coffee, no matter where you are.
So You Can See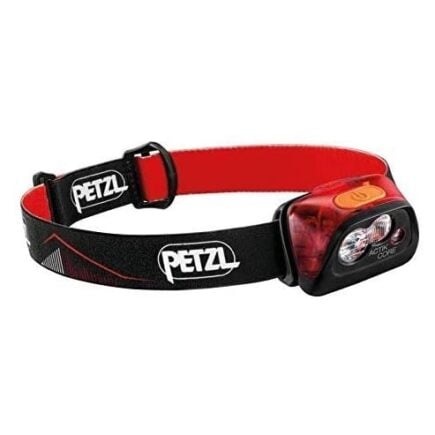 So You Can See
Petzl Actik Core Headlamp
Every traveller should have a head torch! A decent head torch could save your life. When you're camping, hiking, or even if the power just went out, a top-quality headlamp is a MUST. The Petzl Actik Core is an awesome piece of kit because it's USB chargeable—batteries begone!
Never Leave Home Without It!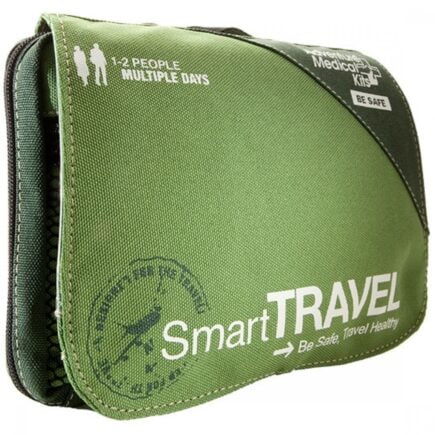 Never Leave Home Without It!
First Aid Kit
Never go off the beaten track (or even on it) without your first aid kit! Cuts, bruises, scrapes, third-degree sunburn: a first aid kit will be able to handle most of these minor situations.
Don't forget insurance
You know what you can't fit in your suitcase? Travel insurance. And let me tell you, it's important to find some quality travel insurance that covers you during your motorbike tour. Because you need someone to have your back if yours ends up splattered on the asphalt.
Normally, the Broke Backpacker is more than happy to plug World Nomads as an excellent travel insurer! They have expansive coverage, flexible coverage plans, and haven't let us down. However, it's important to read the fine print on your insurance plans as even World Nomads don't cover motorbike touring – they only cover incidental motorbike rides.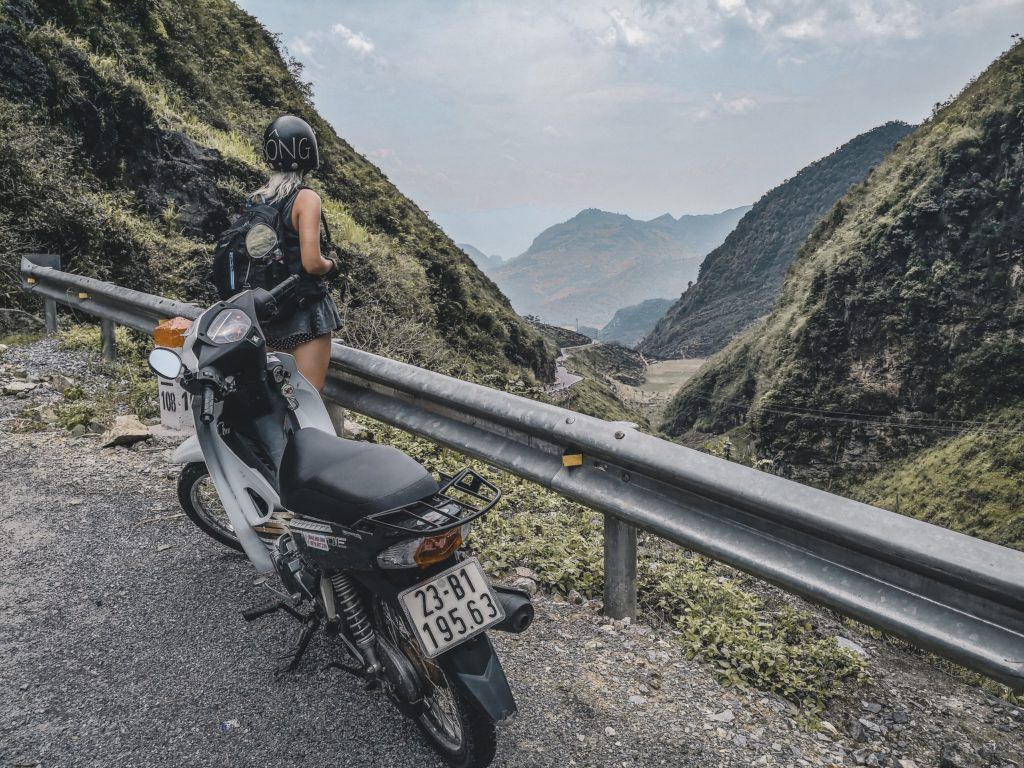 Another favourite insurance provider of ours is SafetyWing Insurance. These guys act more like international health care providers and offer a subscription service that can cover the time you're abroad. They do cover motorbike touring, provided that you don't void their terms (e.g you're drunk when you crash the bike).
Again, it's vital that you read the fine print! But I'd suggest starting with SafetyWing and seeing what they have to offer for your epic motorbike trip across Vietnam.
Month to month payments, no lock-in contracts, and no itineraries required: that's the exact kind of insurance digital nomads and long-term traveller types need. Cover yo' pretty little self while you live the DREAM!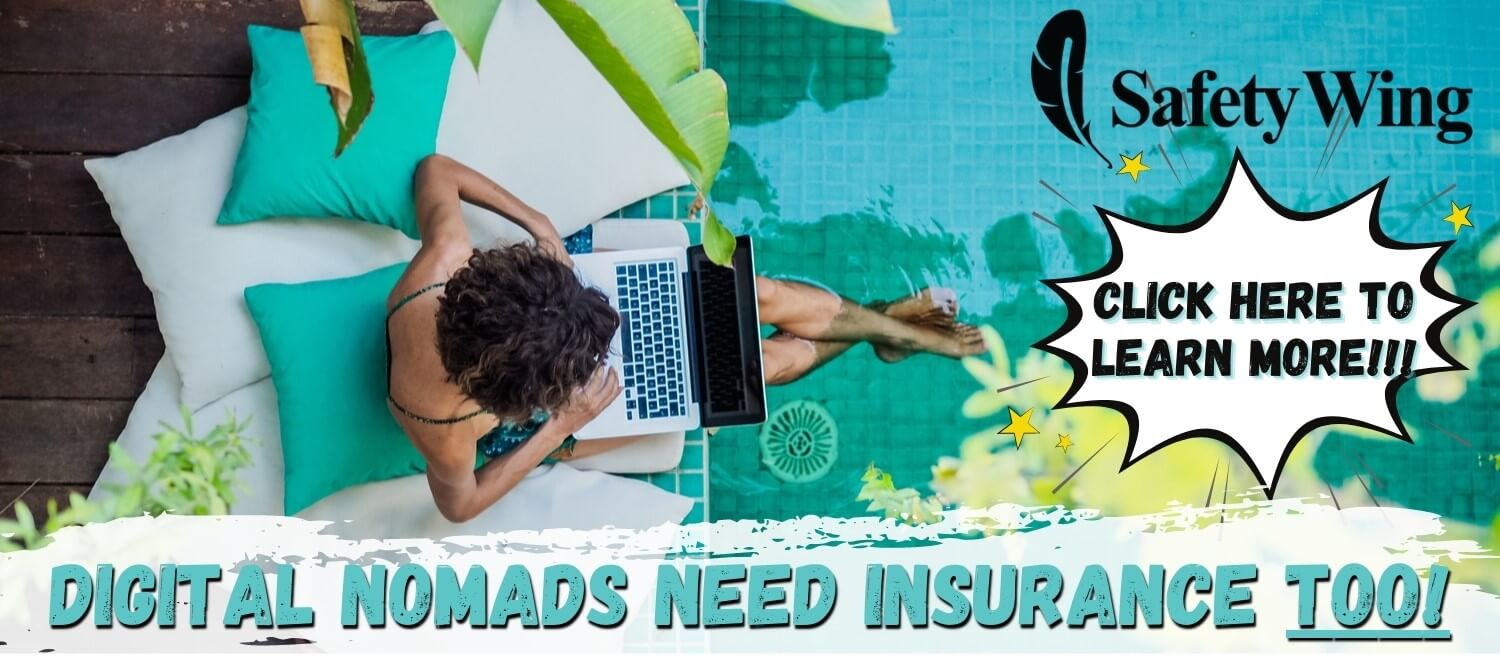 SafetyWing is cheap, easy, and admin-free: just sign up lickety-split so you can get back to work! Click the button below to learn more about SafetyWing's setup or read our insider review for the full tasty scoop.
Final Thoughts on Motorbiking Vietnam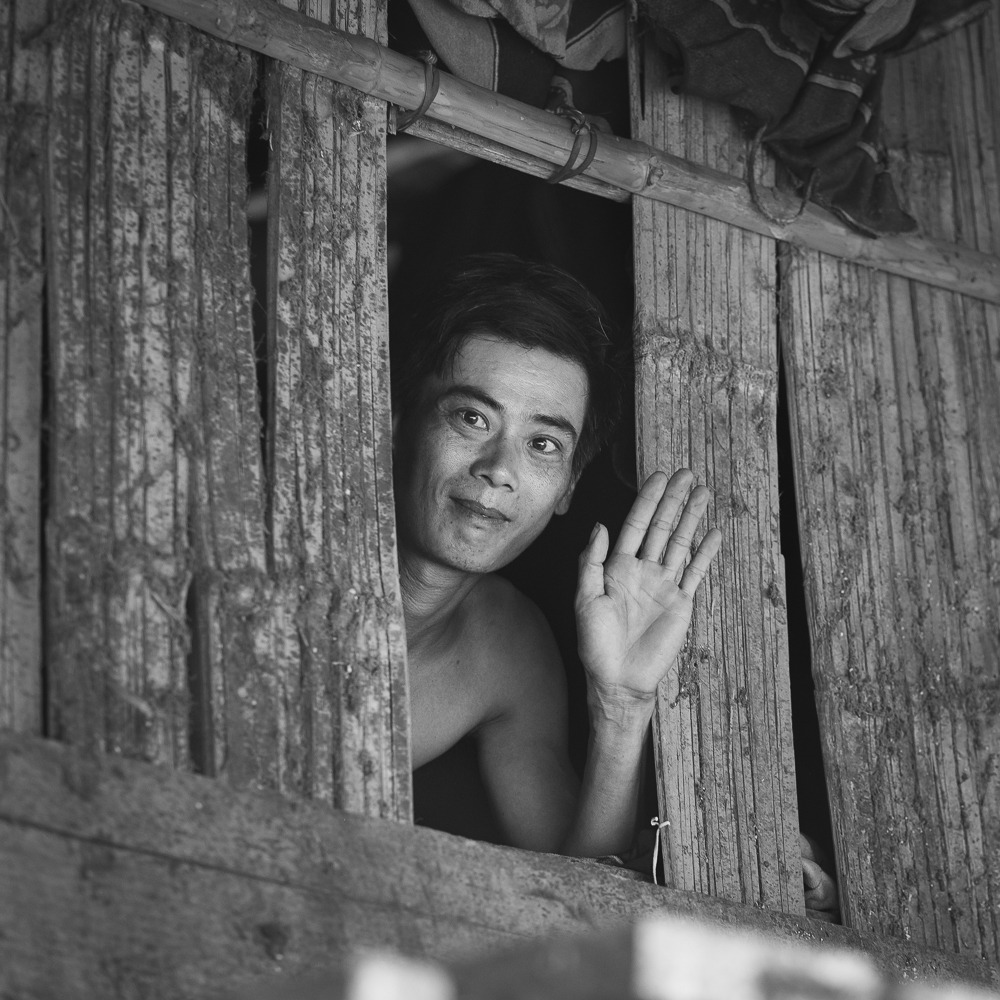 Riding across Vietnam is the adventure of a lifetime and has been a backpacker favourite for years now. It doesn't matter if you stick to driving the Ho Chi Minh highway or if you decide to head off into the mountainous border towns of the far north: Vietnam is guaranteed to be one hell of a ride!
When I rode my trusty Honda Win through the country, I learned a lot about Vietnam. This is a country that still has the hangover of the war lingering in certain corners, but some cities are also leaping into the future faster than some Western cities.
On top of that, I learned a lot about myself. When it's just you and your bike, you realise that it's important to stay on top of yo' shit! You want to have directions, basic maintenance of your bike, physical health, and mental health all down pat.
By the end of my motorbike trip across Vietnam, I felt different. It's cliche to say, maybe, but it's true. This country took my wobbly, naive self and somewhere between the remote towns on the Laos border and a steaming bowl of bun bo hue, I grew up.
If you find yourself with a good chunk of time to spend exploring this country: you need to do it by motorbike.
Good luck, and I hope to see y'all on the road!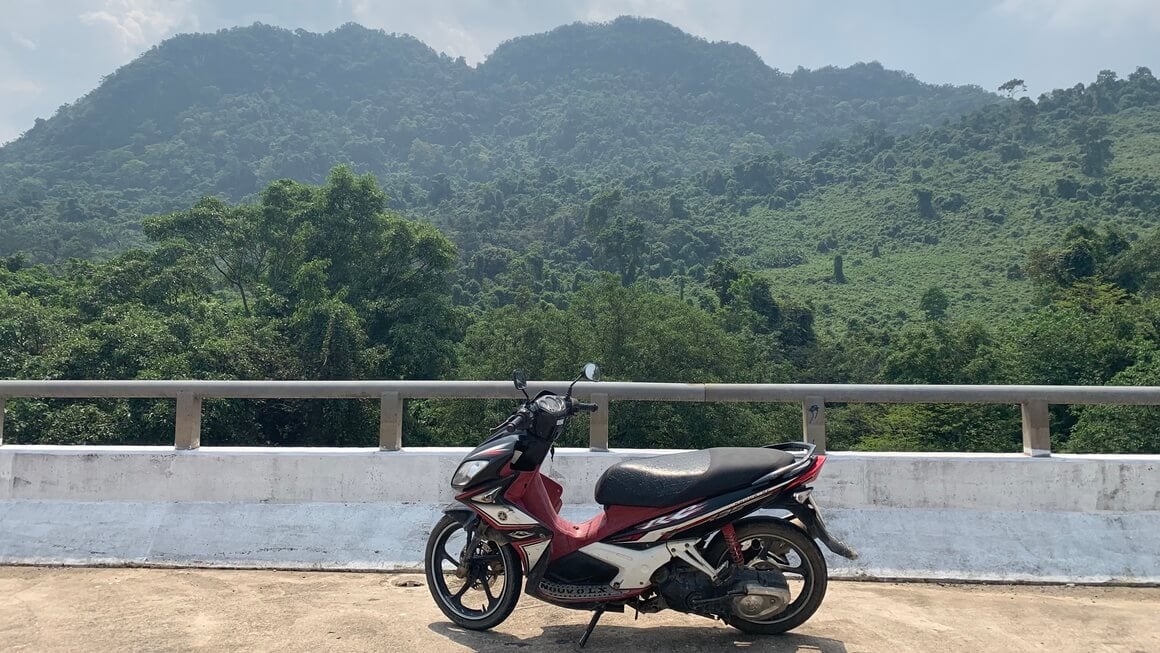 ---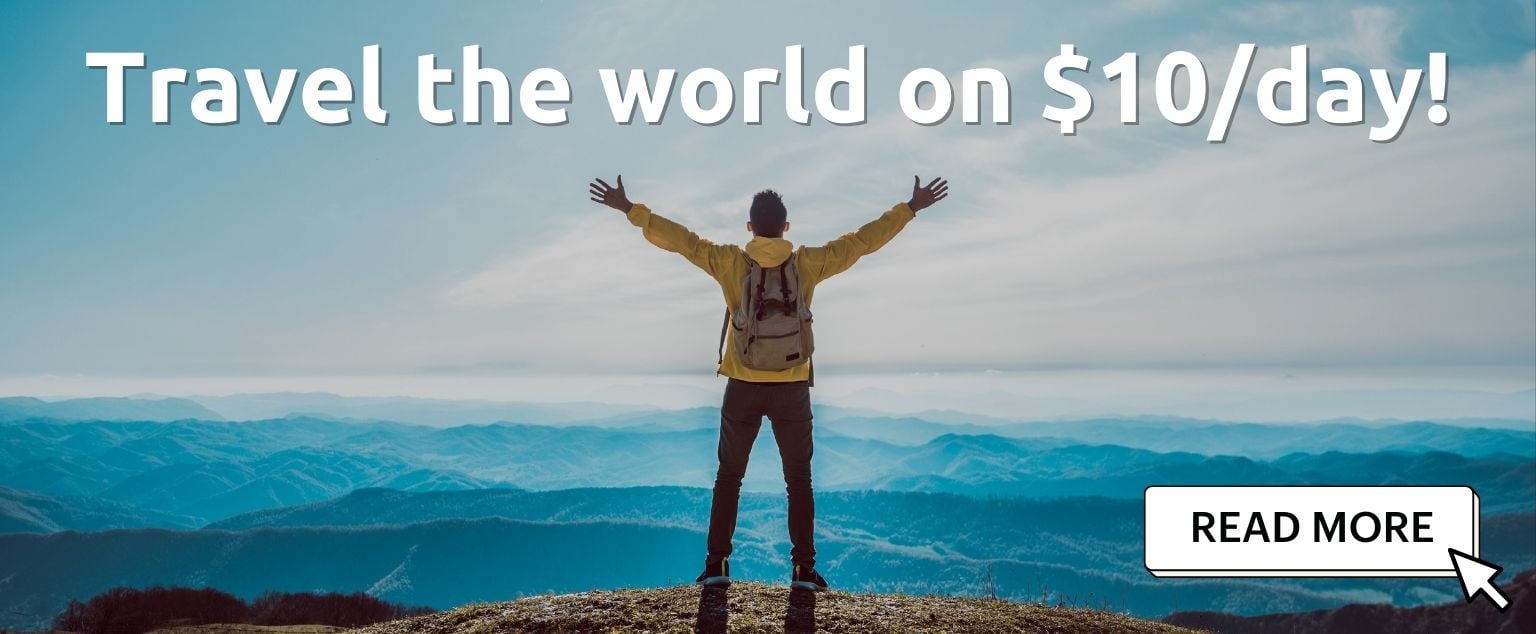 And for transparency's sake, please know that some of the links in our content are affiliate links. That means that if you book your accommodation, buy your gear, or sort your insurance through our link, we earn a small commission (at no extra cost to you). That said, we only link to the gear we trust and never recommend services we don't believe are up to scratch. Again, thank you!