Once a hilltop resort for the French (thanks to its not boiling climate), Dalat is up in the Central Highlands in southern Vietnam's Lam Dong province. Wandering around the place there are colonial buildings and other relics of its past to check out.
But aside from its past, the present of Dalat is all about its surrounding areas: think pine forests, waterfalls and plenty of chances to get out into nature. Hikes and tours abound here.
Where are you gonna stay in Dalat though? Are you here to go full outdoorsy? Or are you into more of a city feel with opportunities to drink and party?
Whatever you wanna do, we got you covered thanks to our handy list of the best hostels in Dalat! We've even categorised them to make it extra easy so you can find a hostel to suit you.
So… what are you waiting for? Let's have a look at the top hostels in Dalat!
Quick answer: The Best Hostels in Dalat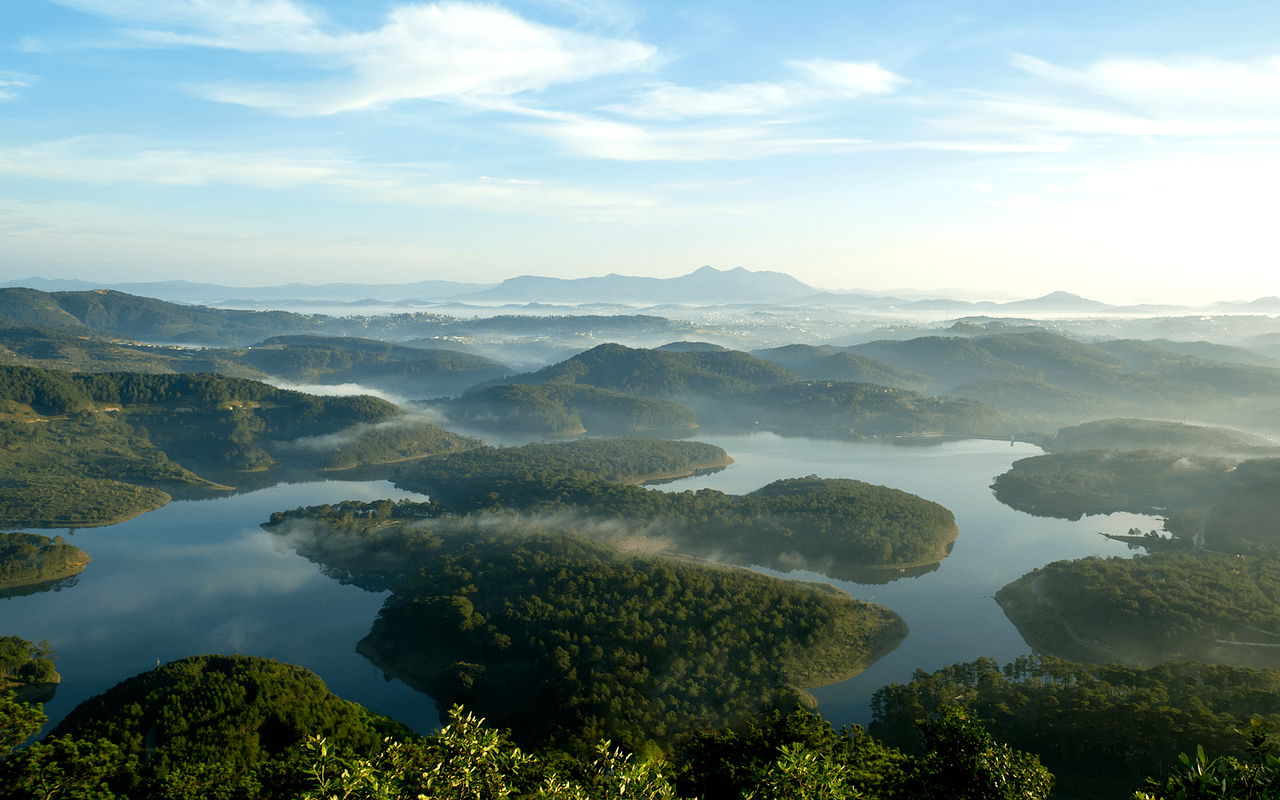 Best Hostels in Dalat
Sitting above 1500 metres on the Langbian Plateau is a chance to see a different side of Vietnam. Often referred to a 'Le Petit Paris' (and even featuring its own replica – and smaller – Eiffel Tower), Da Lat standards as a favourite location in Vietnam to stay for honeymooners and love-drunk holidayers.
Despite its popularity with the vacationing crowd, there are still some awesome budget accommodation choices in Da Lat suited for backpackers.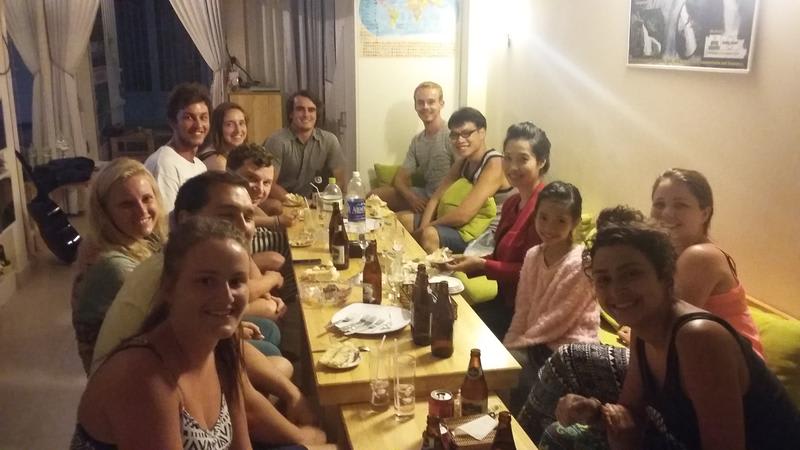 $
Free Breakfast
Tours/Travel Desk
Free Garage (For Your Motorbike)
Looking for an actual cosy nook to stay in? Then this award-winning hostel should be top of the list for you. It's top of the list for us, anyway: we reckon it's the best overall hostel in Dalat. Staff, location, facilities – everything's pretty top notch here.
The dorms are cosy with new wooden beds; they host fun and very busy family dinners where staff and guests all sit around a table for a definitive social vibe (a theme in Vietnamese hostels); it's basically just all very nicely finished and nicely done. It's more than just a bed for the night, it's an experience. Cheesy, we know, but true.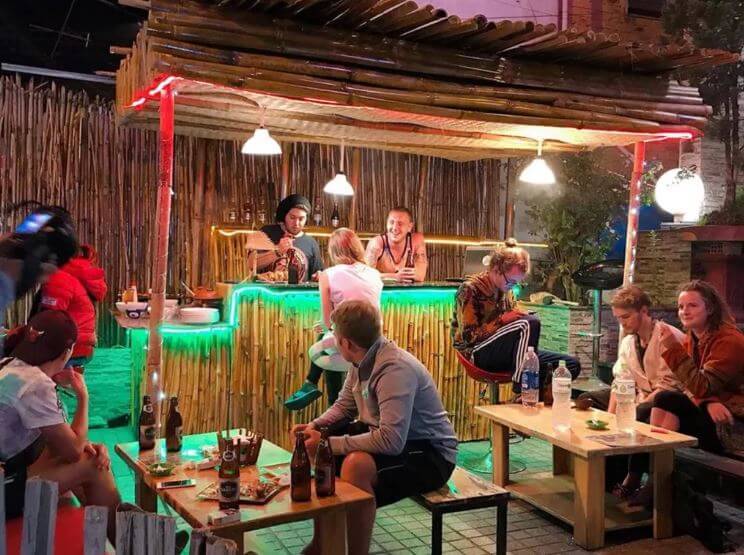 $-$$
Great central location
Rooftop bar
Cool tours with the hostel owner
The Kim Cuong House (or King Kong Hostel) has an amazing value for the nightly price. With spacious, comfy common areas and a rooftop bar, this place is perfect for party enthusiasts. Located very close to the central area of Da Lat city, you'll also have numerous bars just moments away – great nights out are pretty much guaranteed!
What's also really cool about this hostel, is the owner himself. He offers guided tours for his guests. From waterfalls to coffee plantations, he'll take you to all of the hotspots – you won't miss out on anything. And not to forget: the hostel is pretty affordable too!
Best Hostel for Solo Travellers in Dalat – Dalat Friendly Fun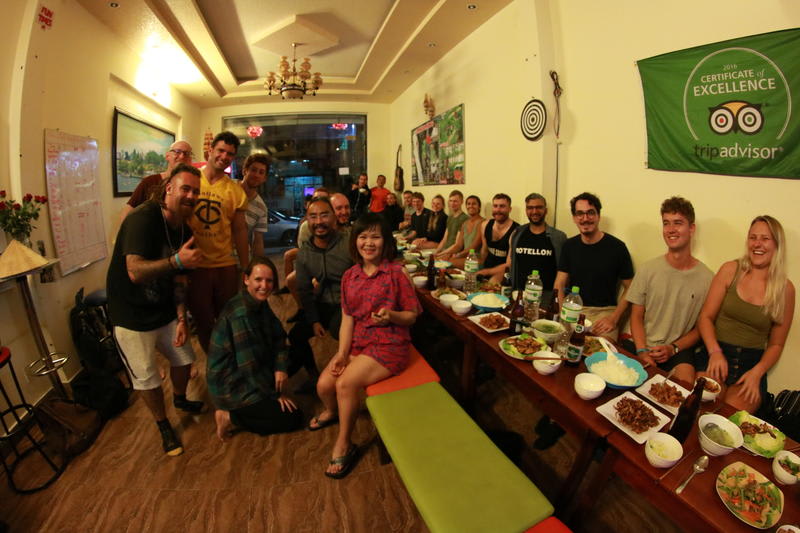 $
Free Breakfast
Meals Available
AMAZING HOST
Friendly Fun… oh my. Everyone knew this was gonna be the best hostel for solo travellers in Dalat, I mean, just look at the name. The star of the show is the owner of this place. She's super nice, puts on AMAZING family dinners and basically couldn't do enough to be helpful.
And if you fancy going on a tour or something, this hostel will rustle up something for you for sure. But seriously, let's go back to the owner. She's genuinely amazing, so much so that it often makes the shortlist for both the best hostel in Vietnam AND in Southeast Asia. Champion.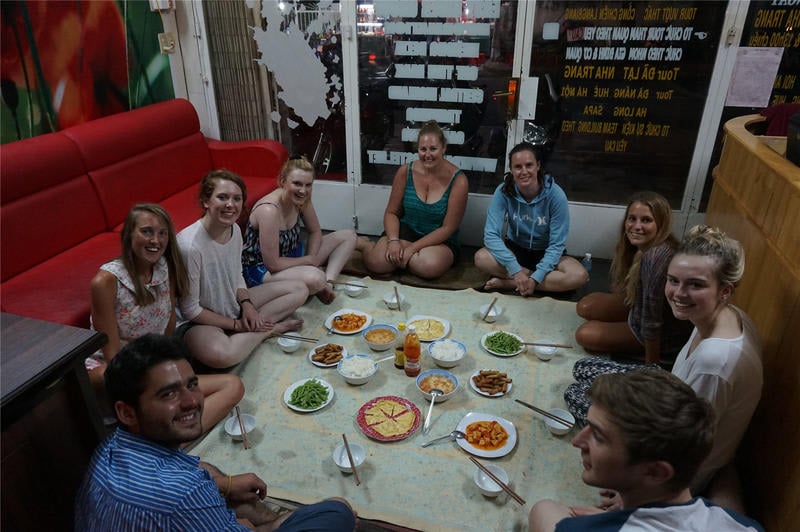 $
Free Breakfast
Games Room
Bar
Great, and I mean, GREAT value for money going on here. You know it's off to a good start when they offer a free pick-up service from the bus station. Because they don't want you to have the hassle of dealing with scams. We all know about the hassle.
But basically, this is the best free hostel for the following reasons. You get a free dinner on arrival. You get free breakfast on the rooftop every morning. Free beer for half an hour every evening (GET IT DOWN YA). Free use of pool tables and an actual pool at their second hostel. With all those freebies, it's perfect for budget travelers in Vietnam looking to cut back on their backpacking costs.
$$
Free Breakfast
Cable TV
24 Hour Security
Now, don't let the name put you off. Sure, in English it sounds weird, but that's not the case in actuality. Mr Rot offers a 'secret tour' of Dalat, presumably, he shows you hidden gems around town. But if you don't wanna pay up for the tour, you can rent a cheap motorbike from him and discover some secret shizz yourself.
The best hostel for couples in Dalat, it's close to the downtown area where there's a ton of stuff to do, eat and drink. Then you return to this ultra-clean hostel and chill the F out in your very modern private room. Nothing bad about that.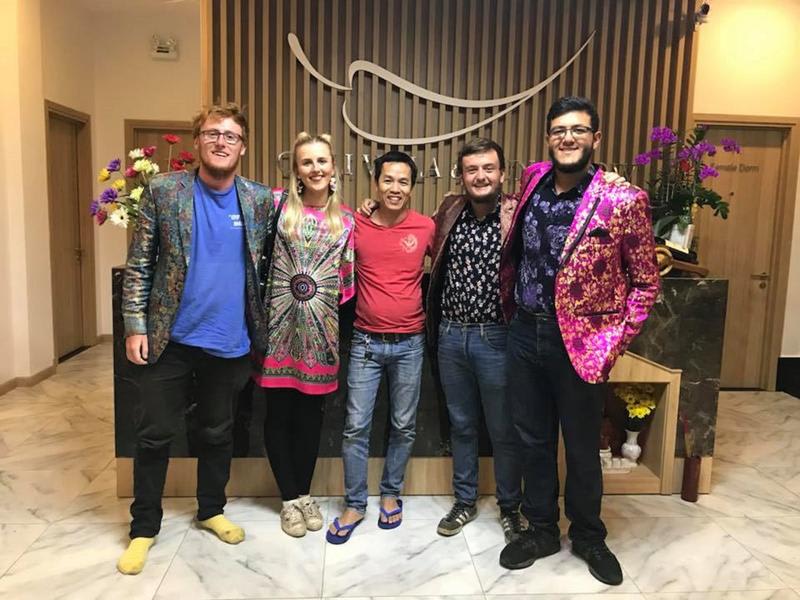 $$
Free Breakfast
Pool Table
Cafe
This top hostel in Dalat is literally so nice that it seems like a hotel. It's got an indoor heated pool and a bar, which is fun. But the best thing about this place is its private rooms. It's a new hostel so everything's sparkly and up to date.
Sure, the dorms are new and modern, but the private rooms are where it's AT. They're stylish, simple, hotel quality places where you (and a friend, or a partner, whatever) can spread out as much as you like.
Best Hostel with a Private Room in Dalat – Brew & Breakfast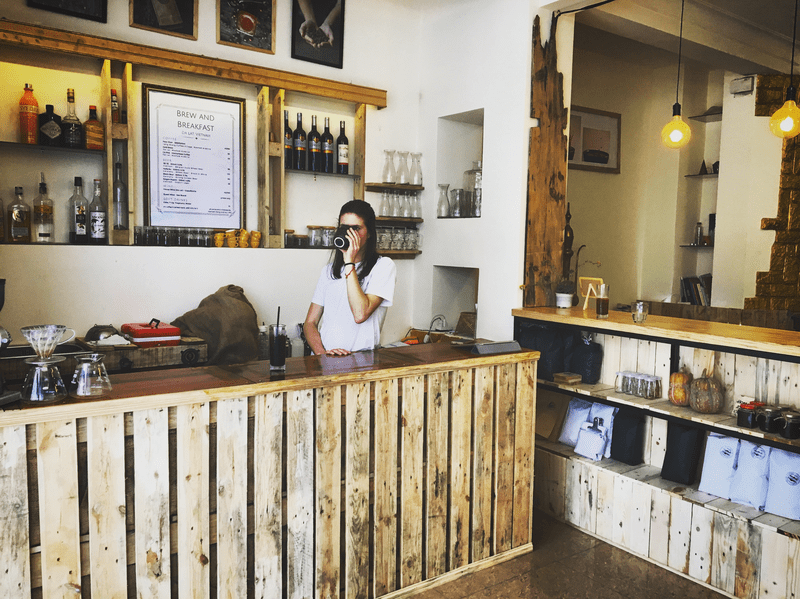 $
Cafe
Bicycle Hire
Tours/Travel Desk
Wow, wow, wow. This Dalat backpackers hostel is literally the CUTEST. They roast their own coffee here, their menu is free from animal products (well, except eggs), and the decor is simple but stylish and boutique.
The private rooms here, well, it's the best hostel with a private room in Dalat. They're pretty dang cool: think minimal, rustic chic. Combined with the cafe, where the coffee is as amazing as you'd expect and the food is great too, we reckon it's one of the coolest hostels in Dalat, too.
Things DO go missing sometimes…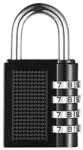 Psst! Heading to a hostel? Don't forget to pack a padlock! It's well worth having one so you can secure your locker and protect your stuff!
More Best Hostels in Dalat
Love Da Lat? Hell, maybe you just love the backpacker life living in cheap hostels and eating cheap baguettes and spring rolls. Either way, here are a few more amazing places to stay in Da Lat for the backpackers, social butterflies, and el cheapos!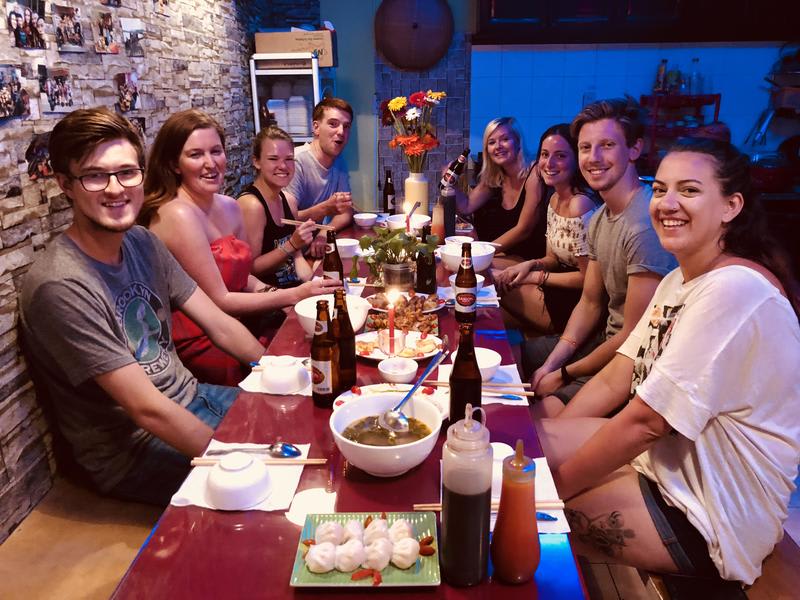 $$
Free Breakfast
Airport Transfers
Bar
Well, when it comes to recommended hostels in Dalat, this place is definitely up there among the best of the best. For real. Firstly it's super clean. Secondly, it's super sociable. Thirdly it's got nice places to hang out in. Fourthly the showers are pretty, pretty incredible.
What else do you wanna know about this Dalat backpackers hostel? Well, there's a decent free breakfast, the family dinner, the bar and patio area which is good for chatting to other travellers. Oh and the staff like to give out free hugs. Cute.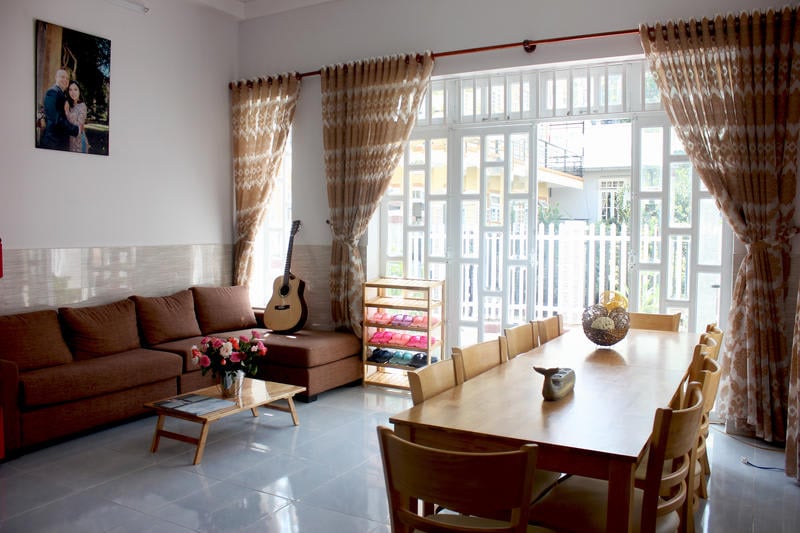 $
Cable TV
Bicycle Hire
Free Breakfast
It's a little bit of a quirky one. The bunks here are shaped like little treehouses, which is cool and makes up for the fact that this place isn't actually a treehouse. They really do look pretty cool.
The private rooms at this budget hostel in Dalat come with a mezzanine floor that acts like a lil' chill out area above the beds. Crazy. And a good shout for a Dalat digital nomads hostel, we reckon. Other than they put on events that get you talking to fellow backpackers – handy if you're by yourself.
$ (Half A Dollar Sign If We Could)
Free Breakfast
Nightclub
Bar
Complete with funky wall art (graffiti and patterns and that) and a pool table, this has less of the 'get to know Vietnam' vibe and more of a backpackers on tour kinda feel to it. It's a lil' bit of a party place; there's little need to head out for the nightlife activities in Da Lat since there's an actual nightclub on the 6th floor!
There's also a movie room at this Dalat backpackers hostel, a free welcome beer when you check in (lol, amazing), and a load of activities going on. It's also set right in the middle of the city itself. Most of all, this is a recommended hostel in Dalat if you're looking for a bargain. Bunks are RIDICULOUSLY cheap. Like, how?
The Best Travel Backpack?!
Pssssst! Not picked the perfect travel backpack yet? The Broke Backpacker team has tried out over thirty backpacks this year! Our favourite carry on backpack is the Nomatic Travel Bag.
Read our full review!
What to Pack for your Dalat Hostel
If you're wondering what to pack for Vietnam, then pants, socks, and undies are usually a good start… Here are some other items you might not have thought to pack for staying in hostels too:
1. Power Bank: Showing up to a new city, after a 14-hour bus ride, with a dead phone and no directions to your hostel is a half-awake, messy nightmare. Putting a good power bank in your pack is the best and easiest way to keep your important electronics charged up for those long travel and sightseeing days.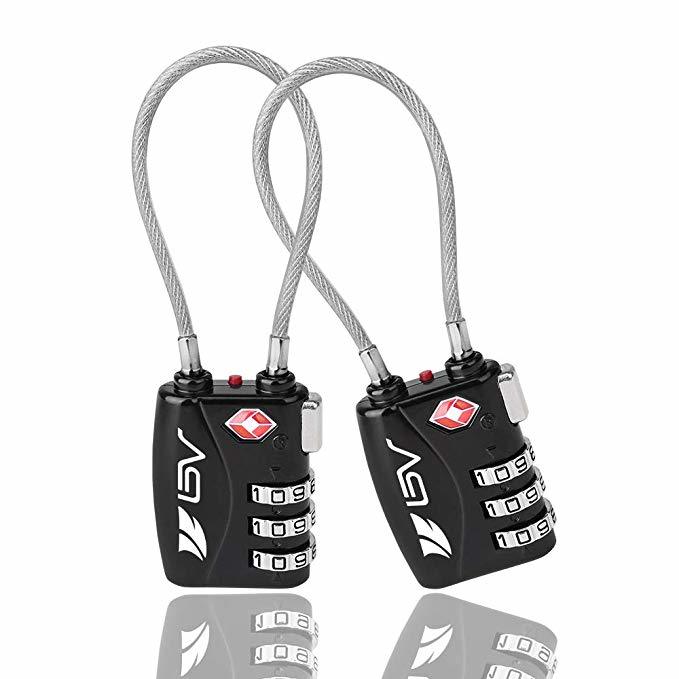 2. Padlock: Keep your stuff safe, guys. Unfortunately not all dorm lockers share the same security standard. You'll want a lightweight lock that can fit all the various dorm lockers you'll clip it to. Having a padlock that is flexible and can fit a variety of locker styles is the best way to make sure none of your belongings wander away while you are out.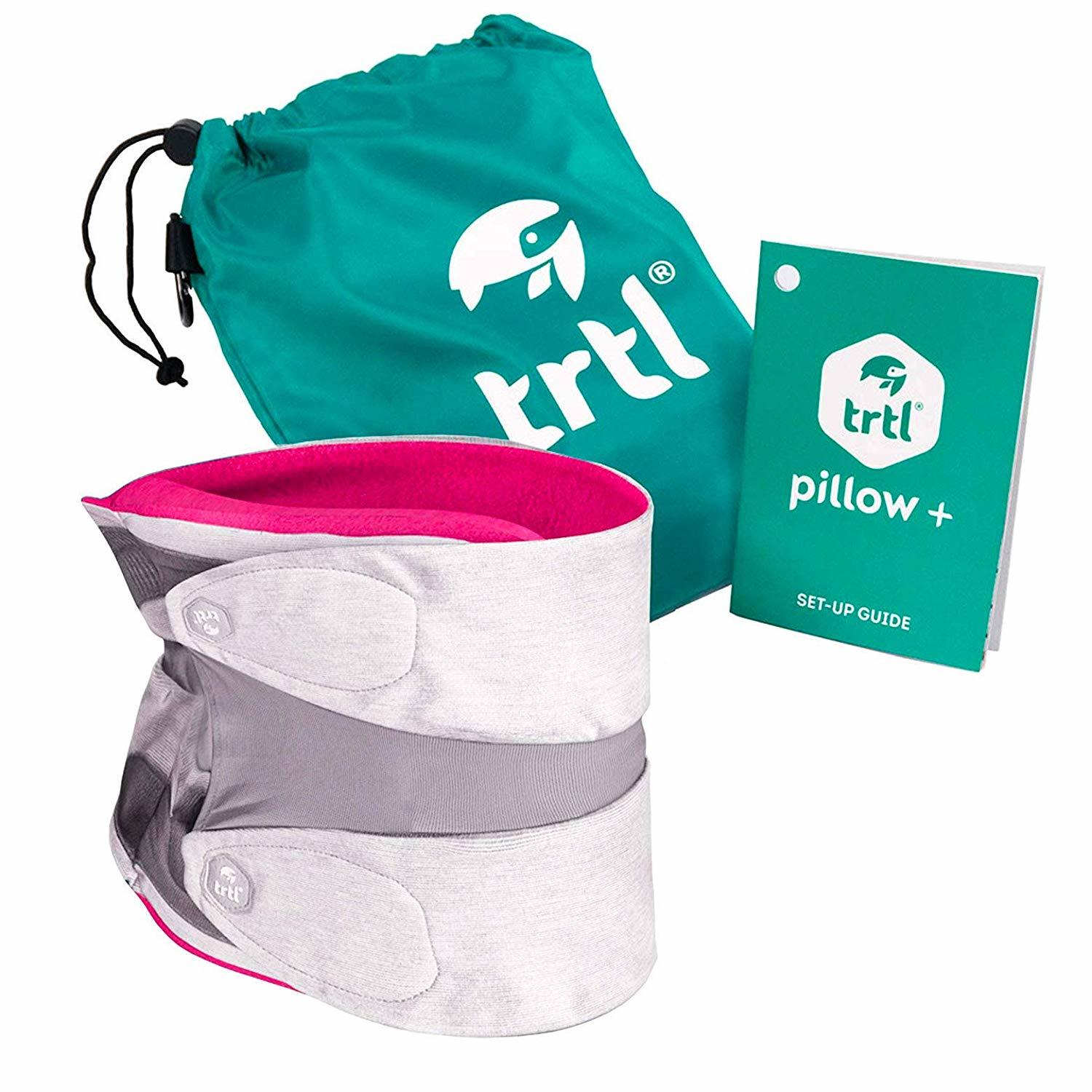 3. TRTL Travel Pillow: Get rid of the red eyes and yawning with this TRTL travel pillow. It's not just a normal neck pillow (I mean, look at it!), the ergonomic design gives your neck and head so much comfortable support that you'll actually be able to have some decent rest.  Super easy to carry and clean, it takes up so little space compared to a traditional travel pillow.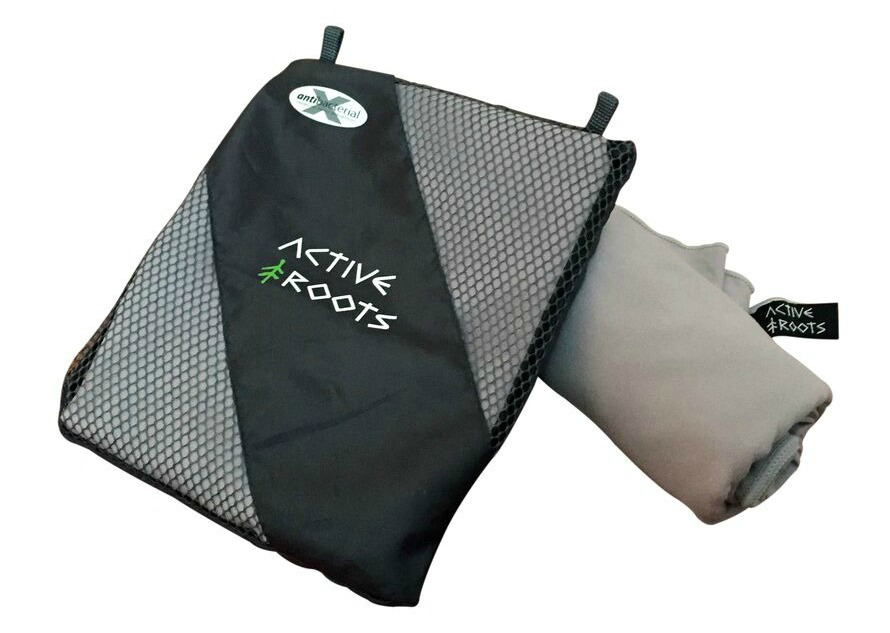 4. Active Roots Microfiber Towel: Having your own towel is a must when traveling since most hostels don't provide them. Plus as a backpacker, use of a towel will extend further than just showers, it's a minimalist yoga towel and a great beach blanket/towel combo! The Active Roots Microfiber Towel is really the best solution for backpacking.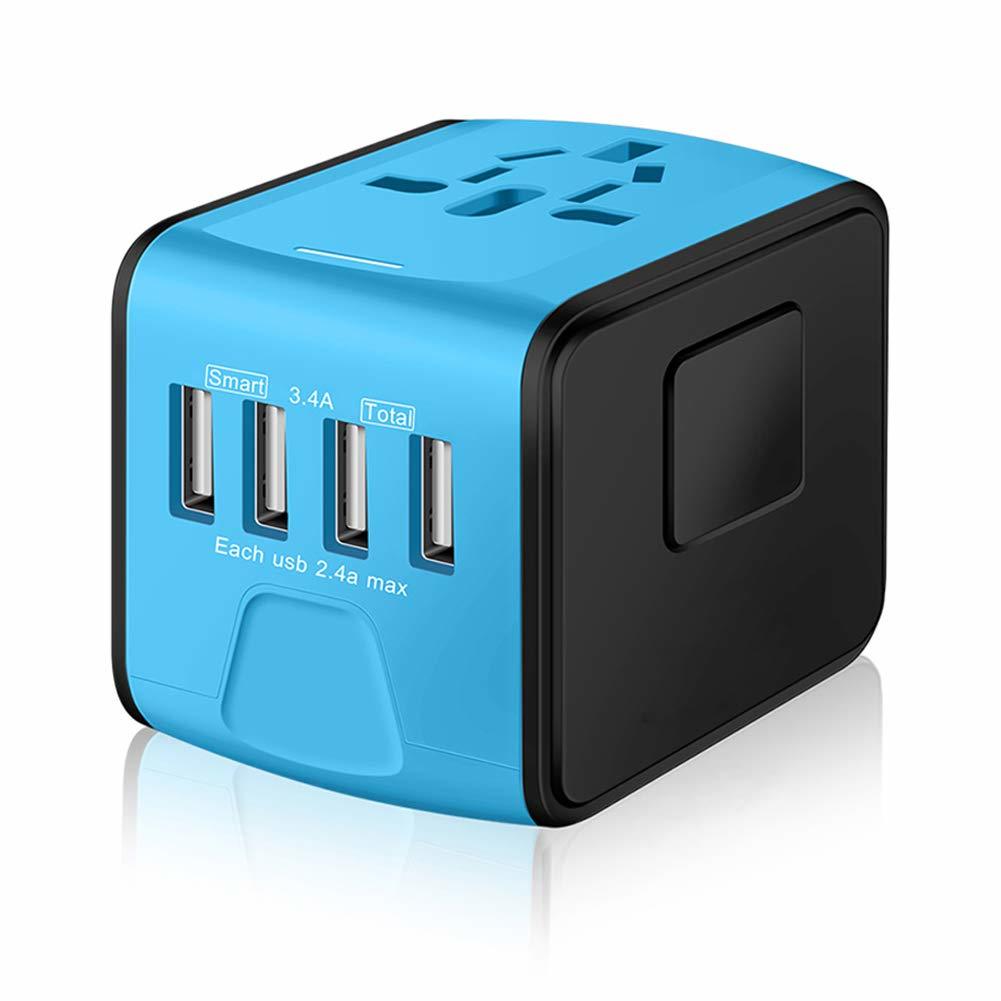 5. Universal Travel Adapter: Not every country has the same electrical plug style, so carry along a universal travel adapter. You'll want one that covers varying voltage levels, has protection from power surges, a fried laptop is not fun, and enough ports so you don't have to spend all day individually charging your devices.
6. Active Roots Toiletry Bag: The Active Roots Toiletry bag keeps all of your bathroom essential items organized instead of flowing around your backpack. Having everything handy and accessible in one water-resistant bag is a bathroom lifesaver. This toiletry bag also helps from being that embarrassed person walking back to the dorm room, in a towel, to grab forgotten shampoo.
Don't forget the necessary travel essentials for hostelling: write a damn packing checklist!
Why you should travel to Dalat
There you have it! Those were our picks for the best hostels in Dalat.
So many of them are family run and have such a friendly vibe that land them amazing reviews and even AWARDS. Seriously, these hostels are doing a lotta things right.
Plus there's loads of places to go if you just want to party. Yep, just think of all that free beer and the onsite nightclubs…
And if you're short on coin, there are Dalat backpackers hostels that'll suit even the most shoestring of budgets. We mean it!
Can't decide?
We don't blame you! So we'd say just go for our top choice for the best overall hostel in Dalat, Cozy Nook Hostel. A solid option for anyone.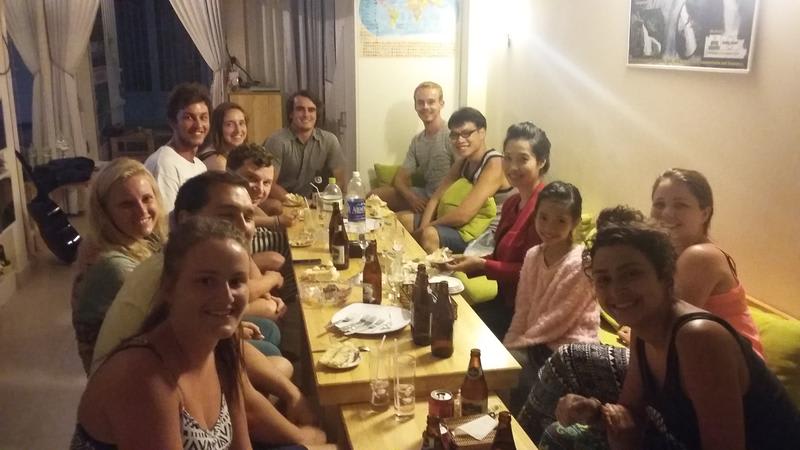 Get packing for a refreshing break from the tropical heat!
Travel Safety Tips for Dalat
Don't forget to sort your travel insurance! Vietnam is certainly safe and a beloved destination for travelers of all kinds of dispositions, but even travelers of all kinds of disposition need travel insurance!
We've put together a roundup of the best travel insurance for any and all wanderers, or if you're low on time, get a quote from World Nomads now, our favourite travel insurance provider.
More Epic Hostels in Vietnam
Hopefully, by now, you've found the perfect hostel for your upcoming trip to Dalat.
Planning an epic trip all across Vietnam?
Don't worry – we've got you covered!
For more cool hostel guides around Europe, check out:
Over to you
By now I hope our epic guide to the best hostels in Dalat has helped you choose the perfect hostel for your adventure!
If you think we've missed anything or have any further thoughts, hit us up in the comments!
Yay for transparency! Some of the links in this post are affiliate links. This means that if you book your accommodation through the site, The Broke Backpacker will earn a small commission at no extra cost to you. Your support helps keep the site going.