The high cost of living, cold weather, and monotonous social lives of the West can really take their toll. Sometimes it feels like you live to work rather than work to live, with only one vacation per year at best to break up the tediousness. We get it – sometimes it just feels like you're being worn down. Maybe it's time to leap into the unknown?
Thankfully, you have lots of options, and there's nothing more exciting than moving to a new country. India is a diverse and culturally rich country has so much to offer visitors and residents. The cost of living in India is also lower than that in Europe and North America, meaning your money can go further when you're off the clock.
While we all love a bit of spontaneity, moving abroad is a major life choice. You'll need to do a little bit of research before you book those plane tickets. In this guide, we'll run you through the cost of living in India, and everything you'll need to consider before making the move.

Do You Want to Travel FOREVER??
Pop your email in below to get a FREE copy of 'How to Travel the World on $10 a Day!'.
Why Move to India?
India is a huge country in South Asia that encompasses a wide range of cultures. It has one of the longest and most turbulent histories in the world, stretching from early civilization to the modern era. Today, it has one of the fastest-growing economies on the planet. It's an exciting destination with a truly diverse range of attractions, cuisines, and lifestyles.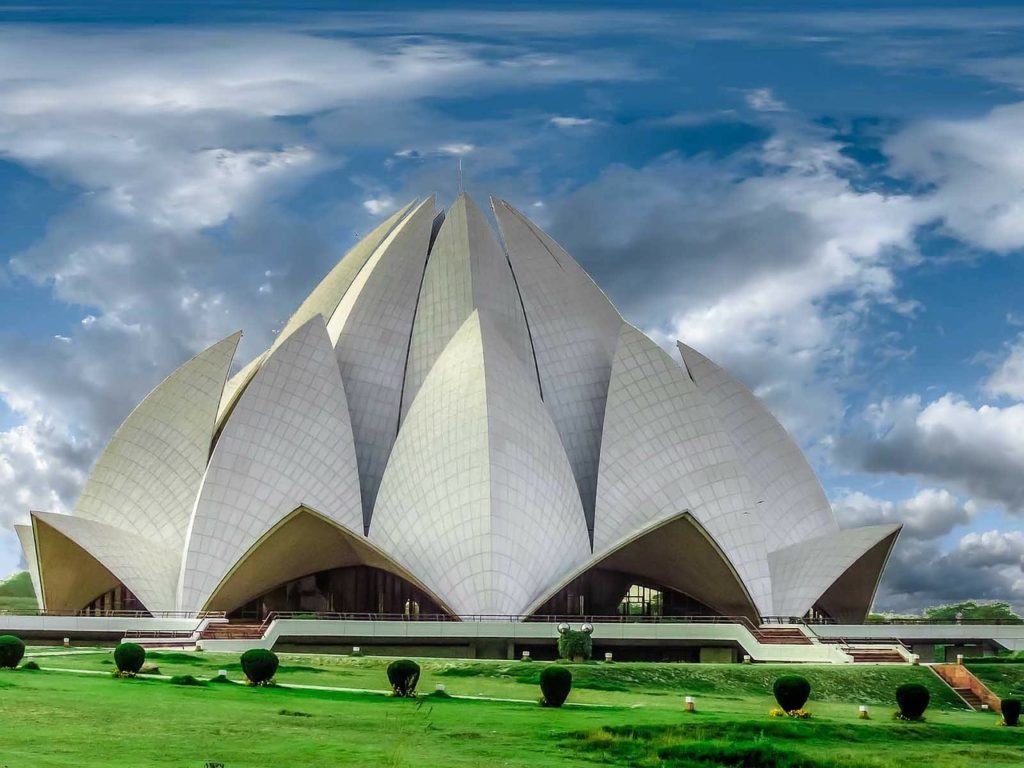 With such a quick-growing economy, more and more jobs are opening up in the country. The unique culture and low cost of living in India make it a popular spot for expats looking to spend a stint abroad. Digital nomads in India can see their money stretch further, but even those who are lucky enough to have full-time employment can enjoy these benefits. Once you've got a job, it's also a pretty simple visa process.
Of course, it also comes with its downsides. Culture shock is notoriously bad in India – a country so diverse that you're guaranteed to encounter lifestyles that are totally alien to you. This is pretty easy to get over if you're only visiting, but living in a place is a completely different story. India isn't for everyone, so make sure you do your research.
Cost of Living in India Summary
Before you move to India, you'll need to figure out how much it costs to live there. Living in India already comes with plenty of other challenges – you don't want to have to worry about money on top of that. Thankfully, the cost of living in India is generally much lower than it is in Europe and North America. If you're earning a similar income, it will definitely go much further.
That being said, the cost of living will fluctuate depending on your lifestyle. Most expats live on the luxury end of the budget since India is so affordable. You probably won't need to worry too much about your expenses—but remember that something as simple as opting for a one-bedroom apartment over a villa can cut your costs by two-thirds!
We've compiled a table of the most common costs associated with living abroad in India. This has been produced using a wide range of user data from a variety of sources to give you a general overview. For ease of reporting, these costs apply to life in Delhi, the capital city and one of the more expensive places to live.
Cost of Living in India Summary

| Expense | $ Cost |
| --- | --- |
| Rent (Regular Apartment vs Luxury Villa) | $134 – $600 |
| Electricity | $60 |
| Water | $5 |
| Mobile Phone | $5 |
| Gas (per litre) | $1.20 |
| Internet | $11 |
| Eating Out | $4 |
| Groceries (per month) | $60 |
| Housekeeper (Less than 10 hours) | $140 |
| Car or Scooter Rental | $33 (Scooter); $1000 (Car) |
| Gym Membership | $20 |
| TOTAL | $470+ |
What Does it Cost to Live in India – The Nitty Gritty
The table above is a great overview of the most common costs associated with living in India, but it doesn't tell the entire story. Let's take a look at all the costs involved with moving to India.
Rent in India
As with basically anywhere else in the world, your largest expense will most likely be rent. Only car hire has the potential to surpass it, but we'll get more into that below. There are huge price variations between cheap accommodation and high-end living, but most expats opt for the latter end of the range.
The fact is, India is cheap in basically every way – even the most lavish pad will likely cost the same as regular rent back home. You'll also find that the differences in price between the city and the countryside aren't that vast – the latter is often slightly more expensive in scenic spots.
In general, you probably won't be renting a room in a shared apartment. This isn't a hard and fast rule, but it's common for individuals to live in their own spaces or with their families. This makes finding a house much easier if you are coming with the whole clan. However, in cities, both options are possible. A one-bedroom apartment here will be at least half the price of a family home in the United States.
Costs aren't necessarily cheaper living outside of the city center, however. Neighborhoods are highly segregated between rich and poor in India, and this doesn't always go by where the heart of the city is. You'll need to do some research on the best neighborhoods to stay in your chosen city before you start house hunting.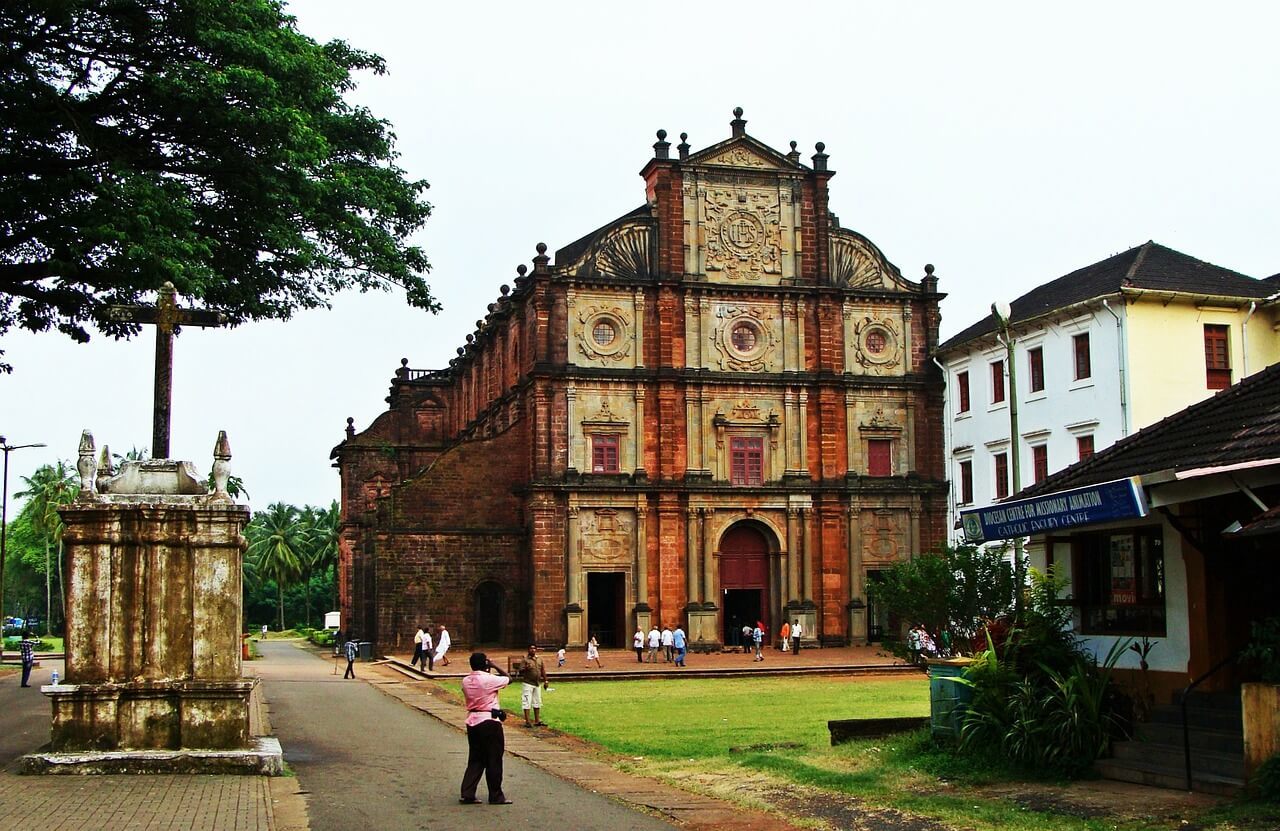 Chances are, you'll be living in an area with other expats. There are a number of companies that specialize in this market across the country. We recommend you stay in one of these complexes for the first year or so. This will ease you in and give you more room to get to know the country. It's a major culture shock, so make sure you'll at least have a comfortable home.
One bedroom apartment in India – $134-250
Three bedroom apartment in India – $300-450
Luxury villa in India – $600+
It's much easier to wait until you arrive to arrange your accommodation. There are a few websites where you can look before you go, but it's important you view the property before signing that lease. So what should you do in the meantime? We recommend renting an Airbnb for a month or so to make sure you're sorted when you get there.
The property taxation system in India is quite complicated and varies from state to state. Once you've figured out where you're staying, take the time to check this information. In some states, the landlord is liable, but in others, it is the tenant. If you're opting for a luxury apartment, you'll find most utility costs are covered.
Need a Crash Pad in India?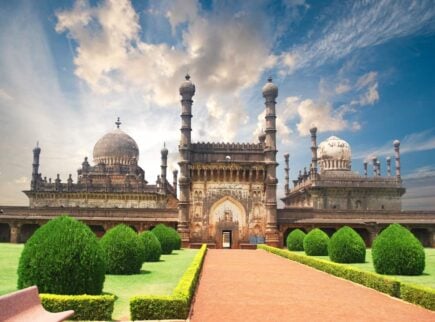 Need a Crash Pad in India?
Home Short Term Rental in India
This modern self-contained flat in Delhi is the ideal place to base yourself. It's fully equipped with everything you'll need while you find a more permanent home in India.
Transport in India
India is a vast country so transport options vary, but it can get quite intimidating for foreigners. It's important to keep in mind that most expats don't drive in the country. Car hire is actually quite expensive, the roads are scary if you're not used to them, and hiring a private driver is comparatively cheap. Taxi apps are pretty popular across the country.
When traveling in India, you have a number of options. Buses are the cheapest – in the more mountainous areas, they are your only option. That being said, if you can get a sleeper train, we recommend this over a bus. Flights are also pretty inexpensive and it's such a large country that they're usually more time efficient.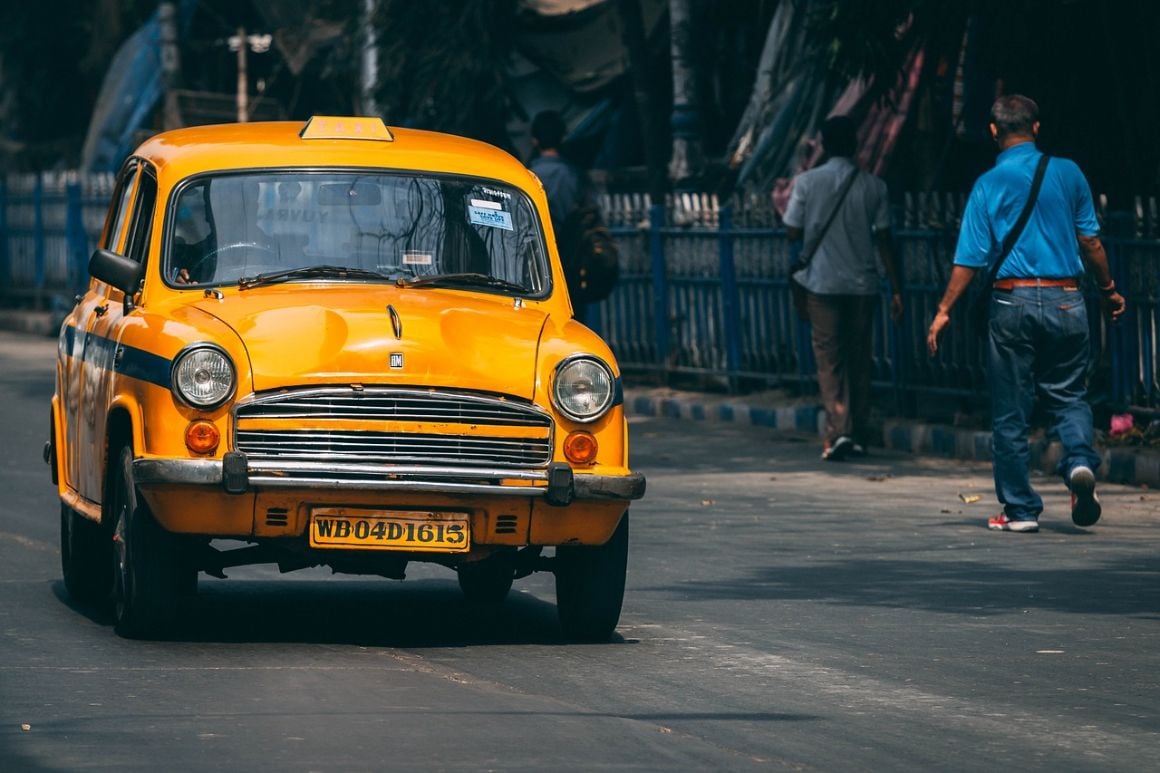 Within the cities themselves, public transport varies. Buses are the most popular across the country, but they're certainly not your only option. Delhi, Mumbai, and Kolkata – among other large cities – have urban light rail transit.
Taxi Ride (Airport to City, Mumbai) – $7
Scooter rental – $33/month
Intercity sleeper train (Mumbai to Delhi, 1st Class) – $60
Food in India
Indian food is famous across the world for its warm spices, rich flavors, and mouth-watering smells. One thing that you should keep in mind, however, is that the cuisine is much more diverse in the country itself than it is internationally. Curry is an umbrella term adopted by Western nations – you'll need to be a little more specific here.
With that in mind, you should understand that some of the most famous Indian dishes internationally aren't actually from the country. Chicken tikka masala and balti were both actually invented by South Asian expats in the UK, so you won't find those here. Beyond that, you'll also find many dishes are actually quite regional. Biryani, for example, is more popular in predominantly Muslim communities across the country.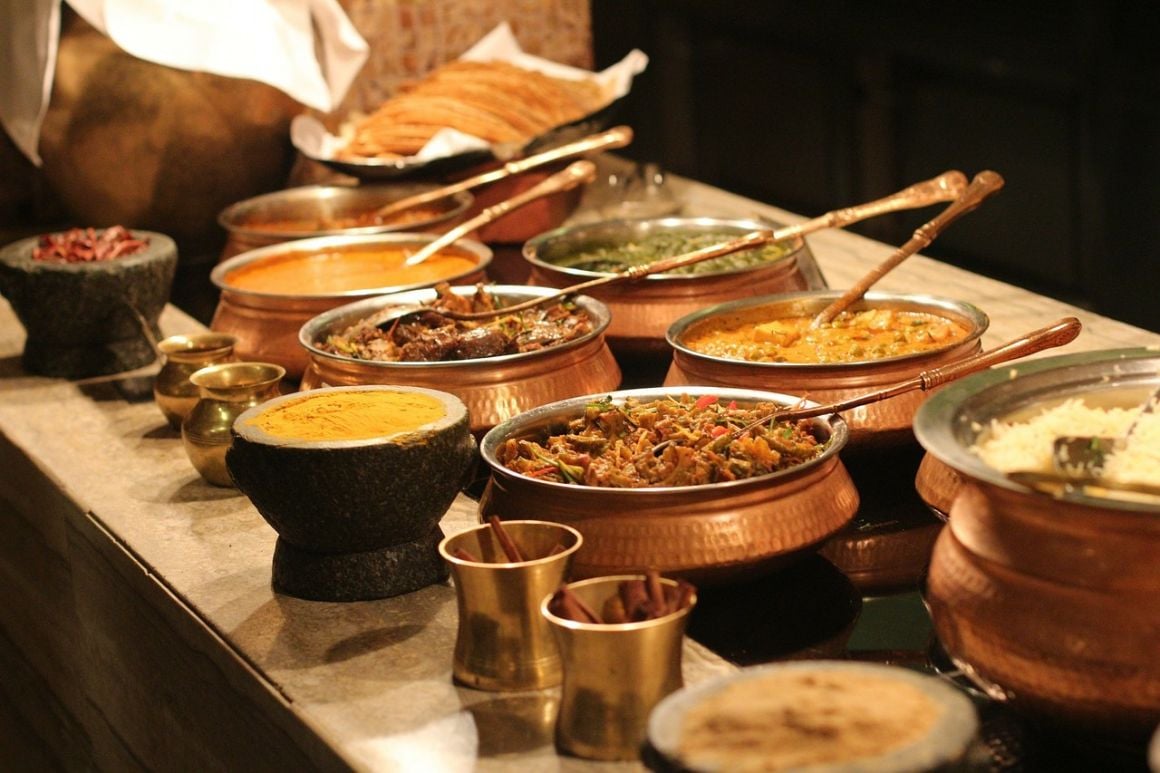 With all that in mind, eating out is actually pretty popular in India. You'll find street food in every city, and plenty of restaurants if you want something more formal. Street food prices are super cheap, and often, it's less expensive to actually eat this way than it is to make your own food at home. Even the more established restaurants are inexpensive.
That being said, sometimes you just need a homemade meal. There are plenty of markets in every city offering local ingredients, but these are best for those who know how to make their way around them. For a more typical supermarket experience, Reliance Retail is the most popular. DMart and Big Bazaar also offer a similar selection.
Milk (1l) – $0.73
Bread (Loaf) – $0.46
Rice (1kg) – $0.88
Eggs (12) – $1
Chicken (1kg) – $3.40
Onion (1kg) – $0.55
Fruit (1kg) – $0.70
Street food (per plate) – $1.50
Drinking in India
One golden rule for India is that you should never drink tap water – ever! Regardless of whether you're in a city or an urban area, it's just not worth the risk. By extension, it's also advised that you avoid eating salads in restaurants as these are often washed with tap water. If you're heading to a restaurant, check whether they use a filter/purifier before you order water.
Thankfully, bottled water is super cheap. It's around $0.39 for a liter and a half, and it gets even cheaper if you buy in bulk. If you want to reduce your plastic waste, we recommend getting as big a bottle as possible and investing in your own water bottle. You can also splurge on a water purifier, but you'll need to make sure the filters are replaced regularly.
When it comes to alcohol, you'll find prices are generally far lower than those in Europe and North America. Domestic beer varies from $1 to $2 depending on the quality, and spirits usually sit around the $2.50 mark. One thing that is quite expensive in India is wine, as it is usually imported and can exceed $10 per bottle in a supermarket – or $20+ when drinking out.
Why Should You Travel to India With a Water Bottle?
Whilst there's a lot that we can do when it comes to traveling responsibly, reducing your plastic consumption is one of the easiest and most impactful things you can do. Don't buy one-use water bottles, don't take plastic shopping bags, and forget straws. All of this just ends up in landfill or in the ocean.
Keeping Busy and Active in India
India has a rich culture with so much to offer those who live there. The cities come with bustling social scenes that incorporate nightlife, dining, and the arts. Since it's a pretty vast country, you'll find the activities on offer vary. From surfing in Goa to learning Bollywood-style dancing in Mumbai, it really depends on where you choose to live.
Just like everywhere else in the world, the local people like to keep active. Gyms are super popular in the major metropolitan hubs, and you'll find many of the parks are filled with local fitness and sports groups. In general, outdoor activities are more popular in the winter in the south due to the heat – meanwhile, summer is the most active season in the north.
Sports group – $10
Gym – $21
Bike hire (per day) – $5
Bollywood dance classes – $10-$15
Surf course – $40
Cooking classes – $15
School in India
India offers both public and private education with most expats opting for the latter. The quality of education in public schools is pretty high, but the higher number of expat kids in private schools makes socialising easier. In both of these options, you'll find the education system is a little different from Europe and North America with a higher focus on rote learning and examinations.
International schools are the most popular with expats, but these are also among the most expensive. The education style is much more similar to Western nations. Their fees usually start around $13k per year and can even reach as high as $50k. To add to this, English medium education is usually more expensive than other European languages. A regular private school can cost less than $5k per year.
Is This the Best Backpack EVER???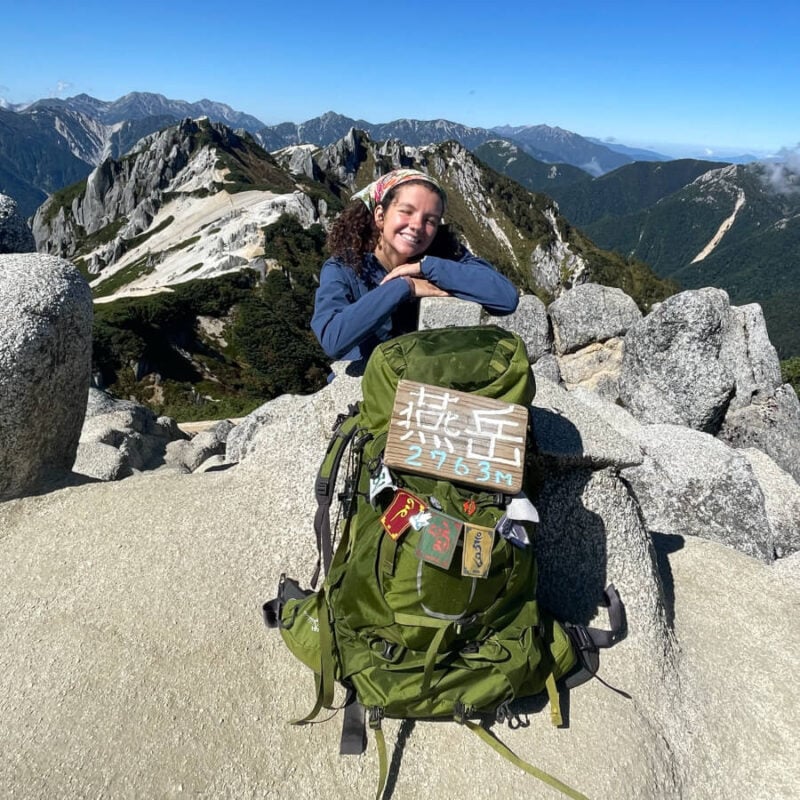 Medical Costs in India
Healthcare standards in India are pretty good if you stay in the cities, but it can be challenging if you opt for a more rural destination. Mumbai and Chennai are actually among the most popular medical tourism destinations on the planet, offering world-class surgeries for a fraction of the cost of similar procedures in the United States.
That being said, it isn't free. Healthcare insurance costs vary from $150-$200 per year – although, this is significantly reduced if you're in the higher tax bracket. This is still pretty cheap compared to the United States. Routine procedures and appointments can add up, so it's almost always worth opting for insurance.
Want to make sure you're insured from the day you arrive? SafetyWing offers a monthly healthcare plan which covers digital nomads, expats, and long-term travelers. We have been using it ourselves for a while now and find them to provide great value.
Visas in India
You'll need a visa to work in India. The most popular option is a regular employment visa. These are issued for a time period of up to five years. Irritatingly, the time often doesn't correlate with the length of your contract. They can, however, be extended prior to their expiration.
One common complaint about obtaining a work visa for India is how long it takes. If you're from the United States or most of Europe, you can expect it to take several weeks before you hear back. On the other hand, if you're from the UK, Sri Lanka, or Bangladesh you can receive a visa within 15 days. If you have documents from any of these countries, we recommend applying for your visa using those.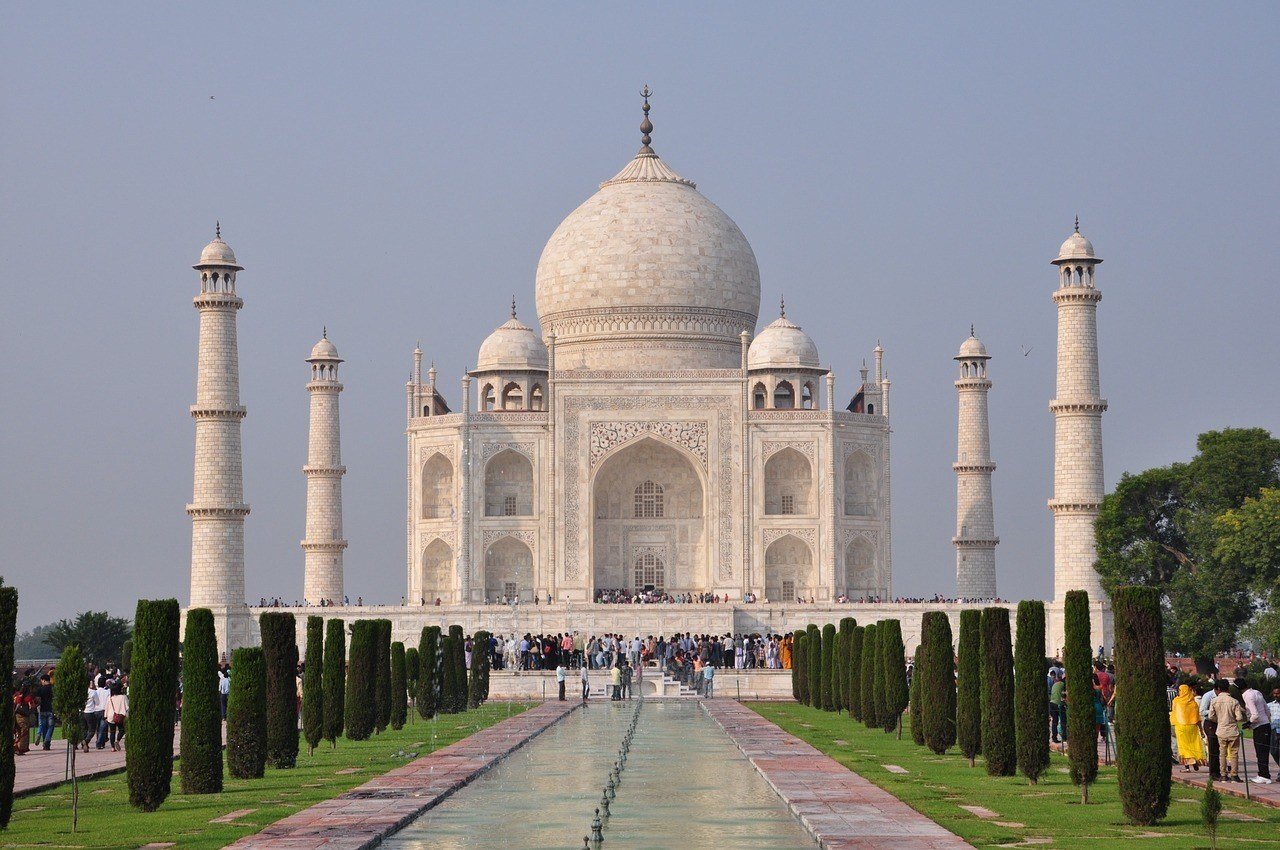 Nevertheless, the visa process can be complicated, so it's totally worthwhile paying for an immigration expert. These are far more affordable within the country than outside, but keep in mind that you'll face restrictions until your visa is approved. Thankfully, most of these experts offer online services.
Tourists also need a visa! This was recently made much easier, and you can now apply for an e-Visa. This won't permit you to work (even as a digital nomad), but it's a great way to check out the country before you commit to moving there.
Banking in India
The banking system in India isn't too complex, but it comes with a few quirks that trip up expats in the country. For example, when it comes to numbers over 100k, the comma is put after every second digit – such as 1,00,000 or 1,00,00,000 (that's ten million). There are also different names for different denominations – the rupee being the base currency, with lakh equaling 100k, and the crone being the name for 10 million rupee.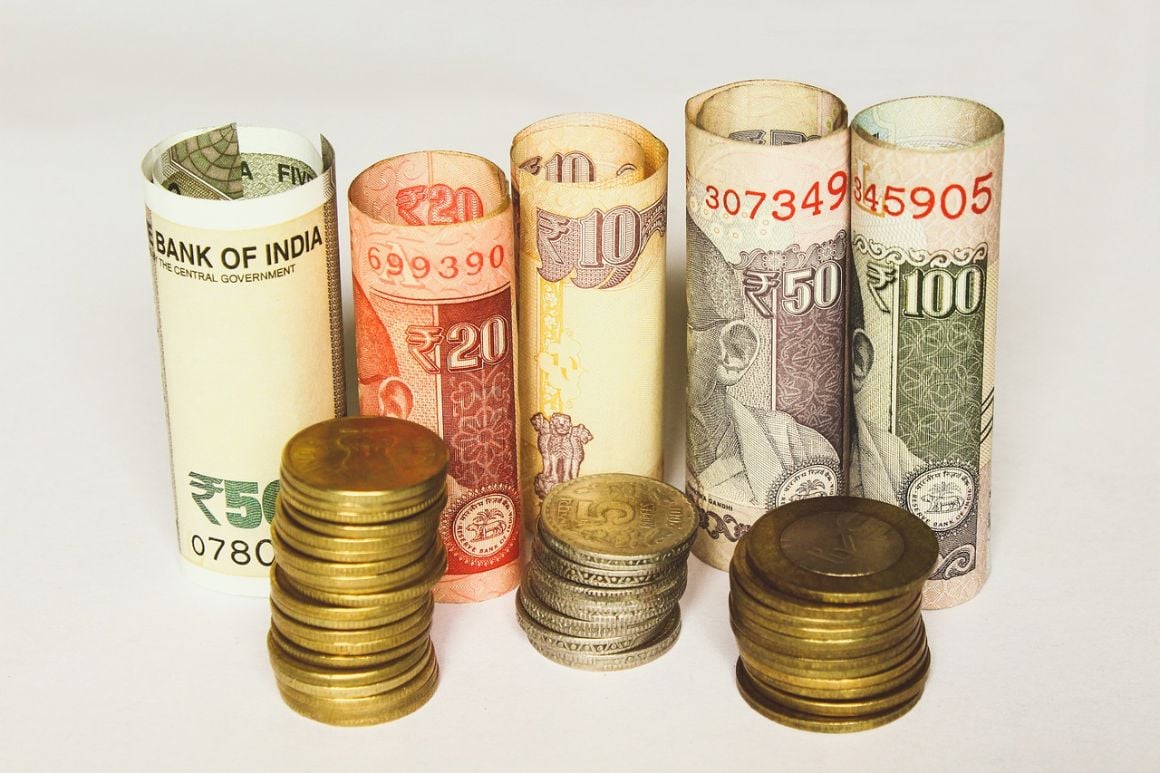 Most expats will open a Non-Resident Ordinary Rupee Account (or NRO). You'll have to maintain an average balance every quarter in order to keep the account, so always check over the details before opening one up. State Bank of India, ICICI Bank, and HDFC Bank are the most popular institutions.
You'll also need to keep a good stock of cash around. Major cities have plenty of ATMs and outlets offering chip and pin, but cash is still king in the rural areas. That being said, you're only allowed to bring a certain amount into the country with you. Services like Payoneer and Transferwise are a great way to wire your money into the country after you arrive.
Taxes in India
One of the first things you'll have to do when you arrive in India is set up a Personal Account Number (PAN). This functions the same way as similar social security identifiers abroad. The tax system is incredibly complicated in India, so many expats hire a professional to do this for them.
In general, income tax is progressive and can reach up to 30%. If you're earning over a certain amount (which most expats are), you will have to file this yourself. This can be done online, but you really should get a local accountant to help you navigate the system.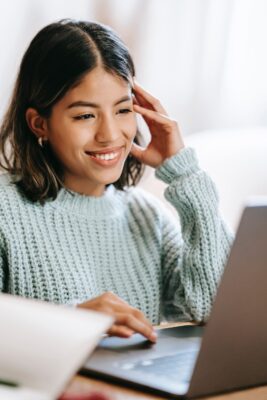 Earn $$$ ONLINE Whilst Travelling the World!
Keen to live the digital nomad dream while travelling the world? Who the hell isn't?
Teaching English online is a surefire method to earn a consistent income on the road. Work from anywhere, change some lives, and earn some dollaridoos while you do it!
Check out this detailed article for everything you need to know to start teaching English online.
It doesn't matter where you move to, you will likely incur some hidden costs. These are expenses that everyone forgets to account for but end up adding up. A lack of solid planning can take a fairly cheap move and make it shockingly expensive. It's important you do a little extra preparation in advance.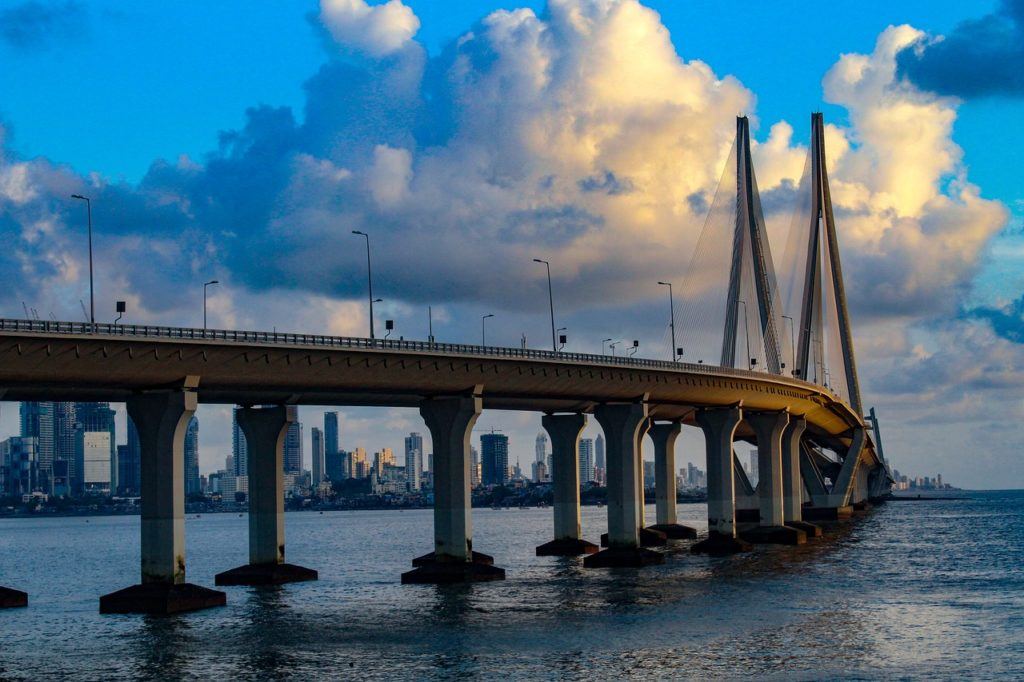 Many people don't take into account things like flights home and shipping costs. India is cheap once you've arrived, but getting there is a completely different story. You might find yourself having to make stopovers which can also add up with excessive accommodation and airport expenses. Shipping also costs money, so sending anything back to friends and family will need to be accounted for.
It's highly recommended that you keep savings for these kinds of costs. Add an extra $1,000 to your planned budget. This will also prepare you for emergencies such as needing to fly home last minute, as well as smaller charges like taxes you might not have taken into account, or rental deposits that were a bit higher than you expected.
Insurance for Living in India
India isn't as dangerous as many travelers expect, but that doesn't mean you should keep your guard down. Crime, natural disasters, and illness can happen and you need to make sure you're prepared. You should check up on the major safety concerns in your destination of choice in the country before arriving. Goa, for example, is one of the safest parts of the country, while you're more likely to encounter crime in Mumbai.
With dangerous roads, pickpockets around every corner, and extreme weather throughout the year, it's best to stay prepared. Insurance is a must for any expat heading to India for true peace of mind. This way you'll be able to recoup your losses after any incident.
It's also important to keep your health covered. SafetyWing offers a monthly healthcare plan which covers digital nomads, expats and long-term travelers. We have been using it ourselves for a while now and find them to provide great value.
Month to month payments, no lock-in contracts, and no itineraries required: that's the exact kind of insurance digital nomads and long-term traveller types need. Cover yo' pretty little self while you live the DREAM!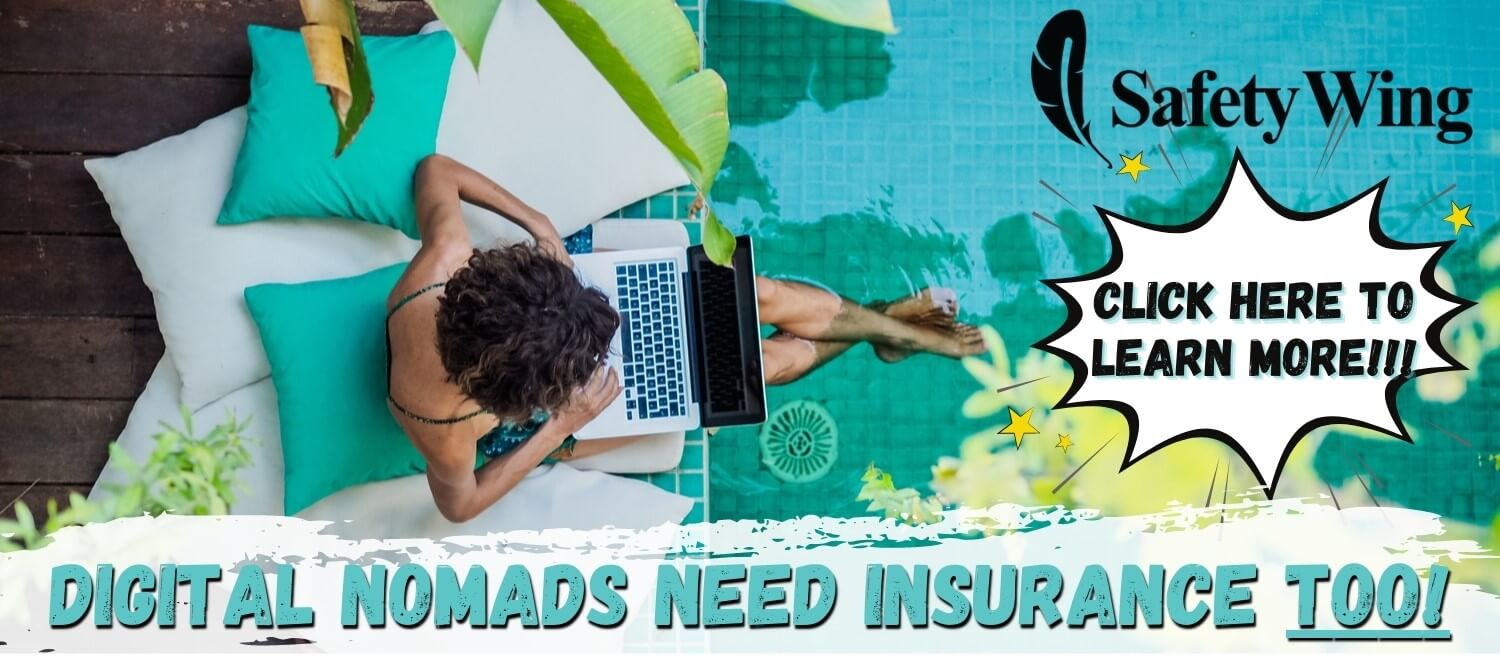 SafetyWing is cheap, easy, and admin-free: just sign up lickety-split so you can get back to work! Click the button below to learn more about SafetyWing's setup or read our insider review for the full tasty scoop.
Moving to India – What You Need to Know
Now that we've gone over the cost of living in India, let's take a look at some of the other aspects of life in this exotic country.
Finding a Job in India
Since India has such a fast-growing economy – it's really no wonder that employers are crying out for skilled workers. It's still pretty commonplace for employers in high-paying industries to seek out expats from abroad who are fully trained in the field. You can usually find these jobs through international recruiters like Alliance and IMR.
Otherwise, your best bet is to wait until you arrive in the country to find a job. Most roles are found through word of mouth and networking. Look into what events are operating within your industry as well as which city they are operating in. This can help you better plan your move if you don't already have a job lined up.
The main business language in India is English so most employers won't expect any other languages from you. Hindi is commonly spoken socially but not in the workplace. The negative side of this is that it's much harder to get well-paid English teacher work. There are enough locals with language skills to make it a super competitive field.
Where to Live in India
India is the seventh-largest country by area and it has the second-largest population – it's expected they'll become first in the not too distant future. Their population is almost double that of Europe, so you should expect a lot of diversity across the many towns and cities in India.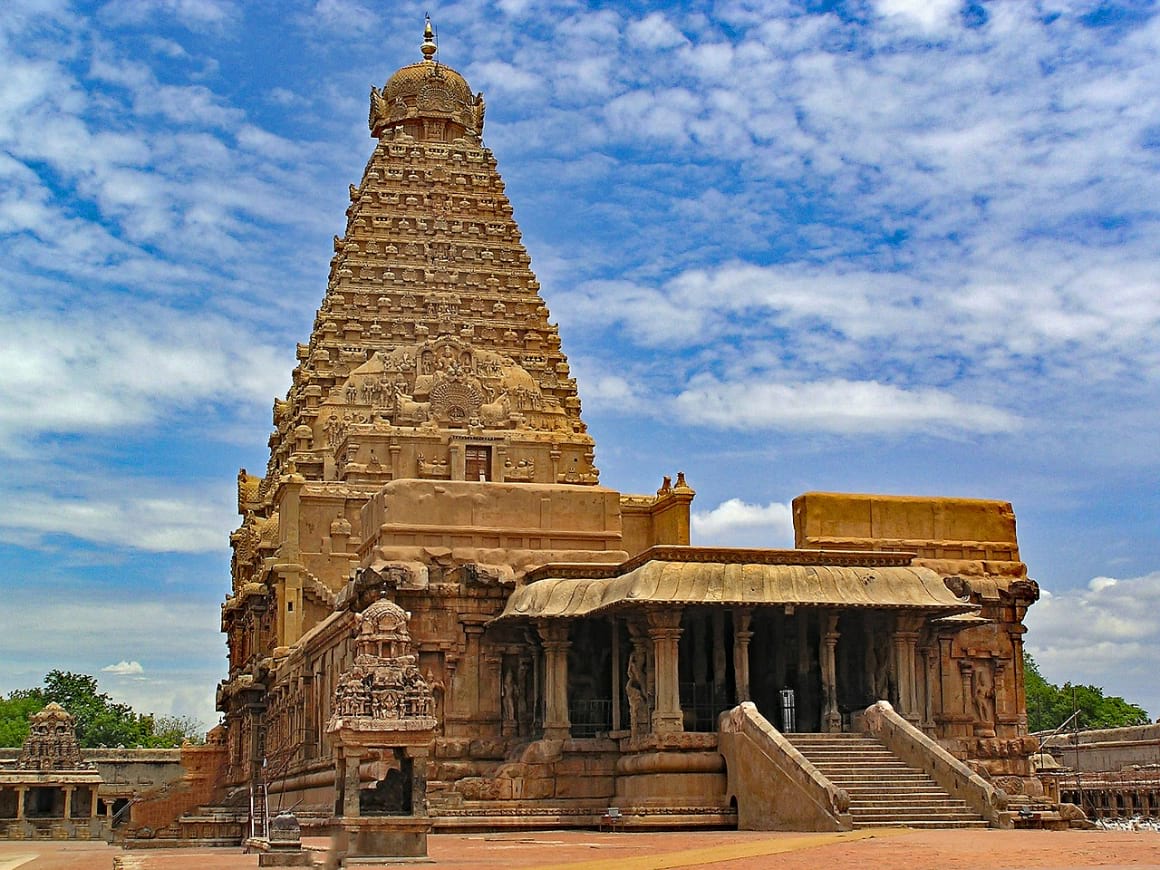 Usually, we recommend you get on the ground before making a decision, but India is so vast that you'll still need to do some planning in advance. Pick out a few destinations that really stand out to you and plan a full itinerary for your trip. It's not uncommon for expats to visit the country on holiday first before moving at a later date.
Delhi
Delhi is the capital city of India and a major gateway to the country. Located in the far north, it is a cultural melting pot of everything the subcontinent has to offer. Split into New Delhi and Old Delhi, the former offers modern charm and comfortable accommodation, while the latter has a more authentic culture and charming historic attractions. This city really is an eclectic mix that offers an excellent introduction to the country as a whole.
A Taste of Everything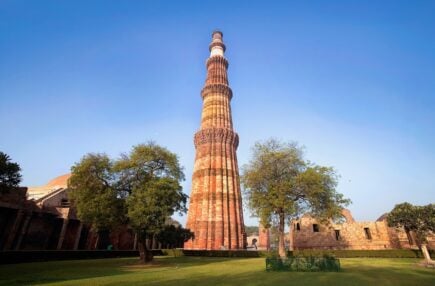 A Taste of Everything
Delhi
Delhi offers a taste of everything India has to offer. From vibrant markets to fascinating temples and culture, you'll never get bored of discovering this city. It's popular with expats and has a thriving international community as a result.
Mumbai
Mumbai (formerly known as Bombay) is the largest city in India – with over 21 million residents, is one of the biggest metropolises in the world. This modern city sprawls along the country's west coast, offering a breezy atmosphere. Mumbai isn't just the economic capital of the country – it's also where Bollywood is based, serving as a major cultural hub internationally. This is likely where you'll find the bulk of expat jobs, so if you've not got anything lined up yet, make sure to visit Mumbai as your first stop.
Best Place for Jobs
Best Place for Jobs
Mumbai
Mumbai is massive – and with that comes plenty of job opportunities. When the workday is done you'll have plenty to excite your senses, from captivating markets to world-class shopping. There are plenty of neighbourhoods to choose from in this city, so you're bound to find somewhere that suits you.
Goa
Goa is one of the most unique regions in India. Unlike the rest of the country, it was colonized by the Portuguese, resulting in a unique cultural mix across the region. These days, it is a tourism hub thanks to the gorgeous beaches dotted along the coast. Goa boasts miles of coastline which get packed with sun-seekers during the winter. The region is possibly one of the hippy and yoga epicentres of the universe of the whole universe and is also an absolutely pumping party and nightlife destination.
Best for Beaches & Nightlife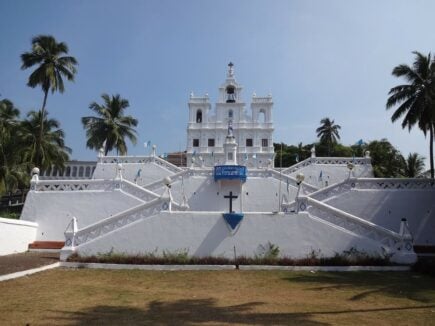 Best for Beaches & Nightlife
Goa
With its Portuguese influence, Goa is one of the most unique places in the world! As well as a fascinating culture, you'll get to discover incredible beaches and some delicious seafood. Living here, every day will feel like a vacation.
Pushkar
Rajasthan is arguably the most iconic region in India for visitors. Packed with temples, ghats, and bazaars this is the India that you will find in the brochures. Pushkar is right in the heart of the region offering lakeside panoramas and fascinating religious attractions. The banks of the lake are lined with temples, and you can even take your own rowboat out into the calm waters. It's also pretty close to Ajmer, Jaipur, and Jodhpur.
Most Spiritual Place to Stay
Most Spiritual Place to Stay
Pushkar
This whacky and vibrant lakeside region is full of temples, yoga enthusiasts, and hippies! It's a very spiritual area, with many people taking pilgrimages to the lake each year. Its importance as a religious destination means it's a meat- and alcohol-free area, so do keep that in mind!
Manali
Right in the northern reaches of the country, Manali presents a completely different side of India. This Himalayan hideaway has some of the most unique scenery in the world.
It's a real paradise for experienced hikers with plenty of other adventure activities available around the town. Hostels in Manali go for as cheap as $4 a night! For this reason, it's actually really popular with Indians during the summer months, thanks to the peaceful vibes and culturally significant religious sites.
Best for Adventurers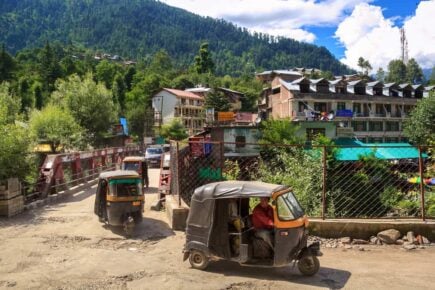 Best for Adventurers
Manali
Adrenaline-junkies will love Manali. Spend your free time white-water rafting, zorbing, or perhaps you're up for some paragliding? It's a charming place to be, and the mountainous terrain provides stunning views wherever you are.
Indian Culture
India's cuisine, religion, and history make it one of the most unique destinations in the world. Whether you want to take in the smells of the spice markets, seek wisdom from a local shaman, or practice yoga in a local temple, there's certainly no shortage of distinctive activities. It also varies from region to region, so make sure you check out what your local area is known for.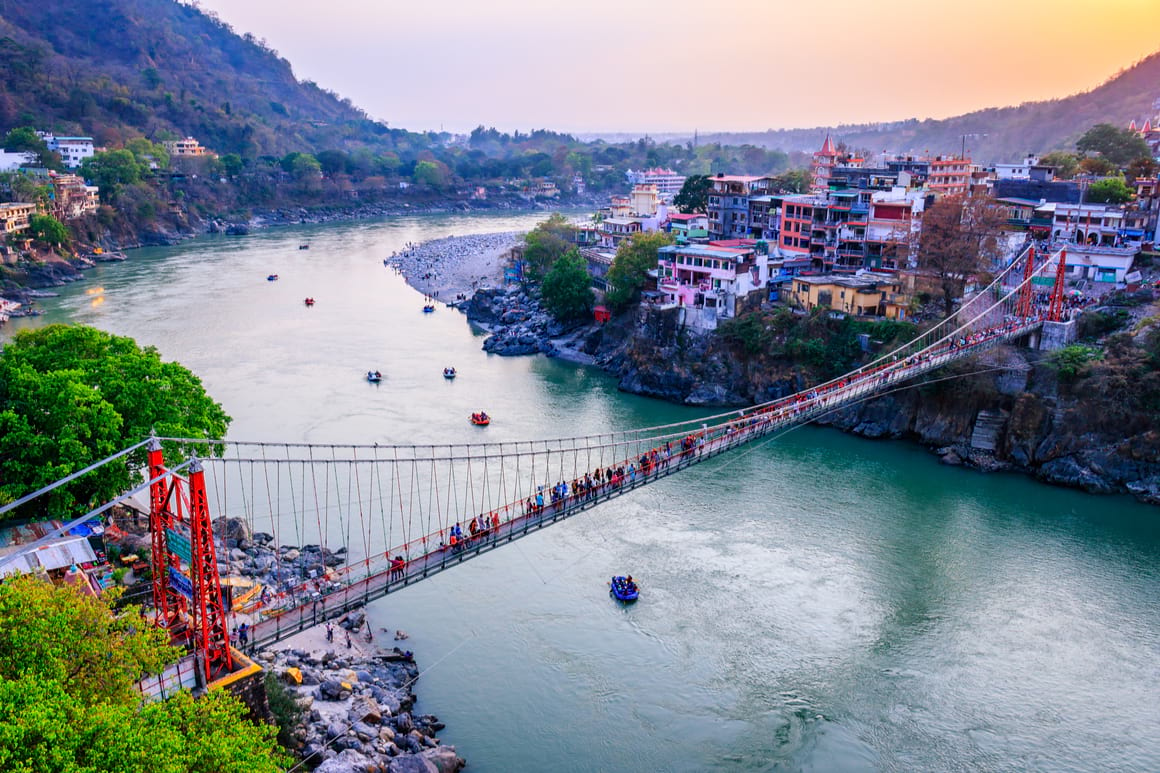 That being said, India is still a deeply segregated society. The impacts of the caste system last to this day, with strict social hierarchies impacting who can mix with who. This means that many expats find themselves mingling with each other more than they do with locals. The situation is improving a little bit in the major cities, but be prepared to spend most of your time with other foreigners.
Pros and Cons of Moving to India
India is a diverse country with so much to offer visitors. Visiting is a totally different thing from living there, however. Moving abroad is a huge step regardless of where you go – but in India, the culture is so different that any discomfort can be heightened. It's important to stay aware of the pros and cons before you arrive. Here are some key points we think you should keep in mind.
Pros
Diverse culture – Stretching across an entire subcontinent, India is full of surprises. You could live there for decades and still find something new waiting to be discovered. This corner of the world offers a truly unique experience completely unlike anything else. For the more adventurous out there, it is super tempting.
Low cost of living – Your income will go a lot further in India than it would in Europe or North America. Rents are among the lowest in the world, even for luxury apartments. This can be a con too (which we'll get into later), but if you're earning an American salary, it will absolutely give you a bigger disposable income than you would get if you stayed at home.
Gorgeous cuisine – Indian food is famous across the globe, but you haven't really tasted it until you've sampled the street food in the country itself. Beyond just your basic curries and pastries, Indian cuisine delicately blends spices to create rich and delectable dishes. You'll want to devour every plate and all at prices that won't break the bank.
Growing economy – India is considered the fastest growing economy in the world. It's starting to catch up with China and the United States, offering a wealth of job opportunities. If you want to work with exciting start-ups or simply get your foot in the door in a large multinational, you'll be spoiled for choice in India's major cities.
Cons
Low incomes – With a low cost of living comes a low income. Expat wages are kept somewhat high, since the jobs are usually taken by people with experience in higher-income countries, but they're still lower than you would expect in equivalent roles in the United States. It's worth making sure you're actually benefiting from the low cost of living and not just sacrificing your wages to your employer.
Expensive international travel – India might have a huge land border with the rest of Asia, but political tensions with two of its neighbors keep it somewhat isolated. Flying from Europe and North America is super expensive and can take over 12 hours each way. You'll need to factor this in when planning trips back home.
Extreme climate – It's a pretty huge country, so this doesn't apply across the board. But generally, the weather is much hotter than you'd get in Europe and North America. Even in the colder regions, you start to tip to the other end of the extreme-scale thanks to the mountainous altitudes. If you can't stand the heat, then moving to India probably isn't a great option.
Major culture shock – Culture shock in India is so extreme it's become well known in expat circles across the world. All of that vibrant culture can eventually make you feel totally alienated from your own. Some people thrive under these circumstances but don't assume you'll be one of them. Prepare as much as you can in advance to minimize the impact.
Living as a Digital Nomad in India
India is a super cheap country to live in, hence why it is growing in popularity with digital nomads. Whilst you'll struggle to find digital nomad-style work in the country itself (the home market is already big enough), if you're earning an income from Europe or North America it will go much further in India.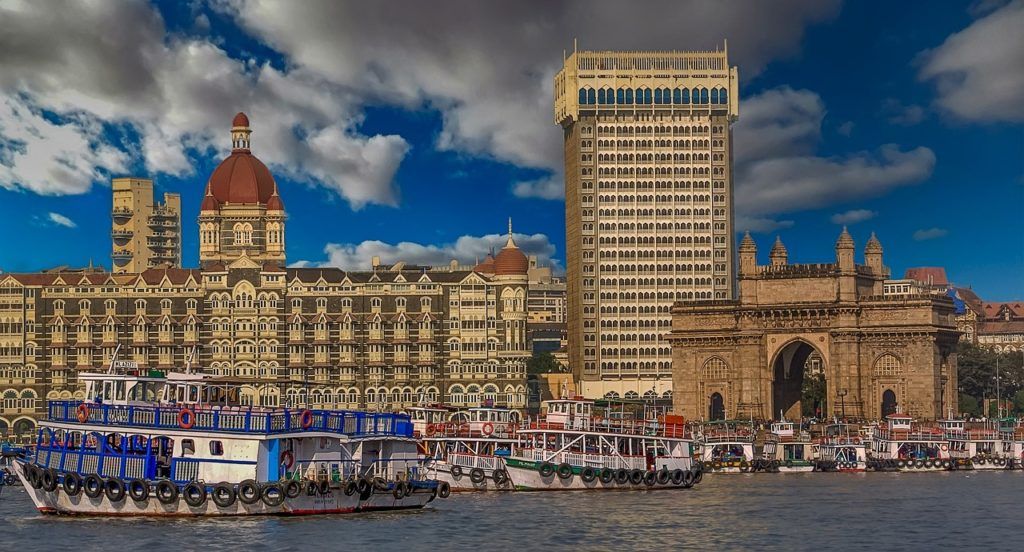 It's such a diverse country that digital nomads are able to change scenery regularly without having to cross borders. The 'nomad' part of the lifestyle is really emphasized here – especially thanks to all of the budget flights and long-distance sleeper trains. If you prefer to stay on the move, India is a great option for you.
Internet in India
As a major growing economy, India has invested heavily in its internet services under the Digital India scheme. It's the second-largest market in the world offering a wide variety of different services. This does, of course, mean that speeds and reliability can vary.
Just like the rest of the world, the internet is much better in the city center. You'll regularly get 3G and 4G access in Delhi and Mumbai, but you might struggle to connect to a provider in the countryside. Fibre optic broadband is available across the country keeping locals (and digital nomads) well connected with the rest of the world. Aircel and Hathway are the most popular internet service providers.
Still, SIM cards for India are cheap.
The Future of the SIM Card is HERE!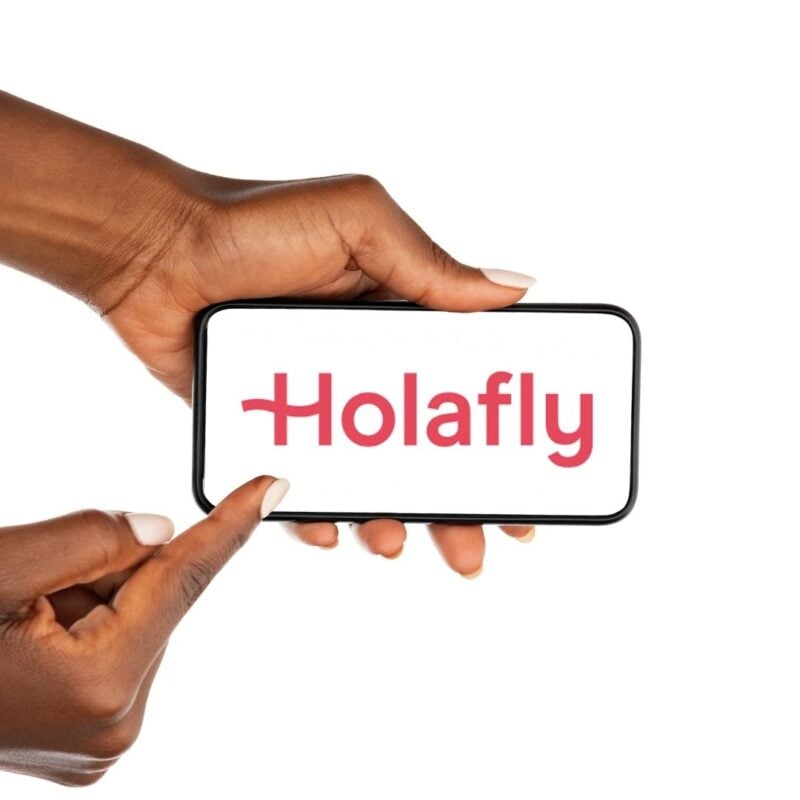 A new country, a new contract, a new piece of plastic – booooring. Instead, buy an eSIM!
An eSIM works just like an app: you buy it, you download it, and BOOM! You're connected. It's just that easy.
Is your phone eSIM ready? Read about how e-Sims work or click below to see one of the top eSIM providers on the market and ditch the plastic.
Grab an eSIM!
Digital Nomad Visas in India
India doesn't currently have a digital nomad visa scheme. That being said, there are a few different options available to you if you don't plan on staying in the long term. The rules around tourist visas are a little bit complicated, so we recommend you speak to an immigration advisor before taking the leap.
Tourist visas can last anywhere from three to six months depending on your home country. You officially can't work on these, but as is the case across the world, you can usually get around this by only working for businesses that aren't based in India. In this case, you're also better off receiving money in a foreign bank account or transfer service. Payoneer is an excellent option.
If you do want to work for an Indian company, you can still get a temporary employment visa. In this case, we recommend getting your visa built into your contract. There are plenty of companies – especially in the online industries – that offer this as a perk for foreign employees living in the country.
Co-working Spaces in India
The internet is fuelling India's current economic growth, so it makes sense that there are plenty of co-working spaces popping up all over the place. Whilst everything else in the country is pretty cheap, co-working spaces are packed with expats and digital nomads, so the prices are kept at the same level as abroad. They tend to start at around $250 and can reach over $500 in a good spot.
Mumbai is by far the best destination for coworking spaces. The Gateway of India has a growing digital nomad and start-up scene where you are more likely to find businesses to work with. The Playce, the Hive, and Innov8 are all some of the most popular coworking spaces in the city.
Living in India – FAQ
Final Thoughts on India Living Costs
Is moving to India right for you? That really depends on what you're looking for! India has a low cost of living, growing social scenes, and an incredible culture that will change your outlook on life.
That being said, it can also contribute to intense culture shock, and the salaries are generally lower in India than in the west. It's a great country to visit, but living there is a totally different experience. That doesn't mean it can't work – you just need to balance your options.
---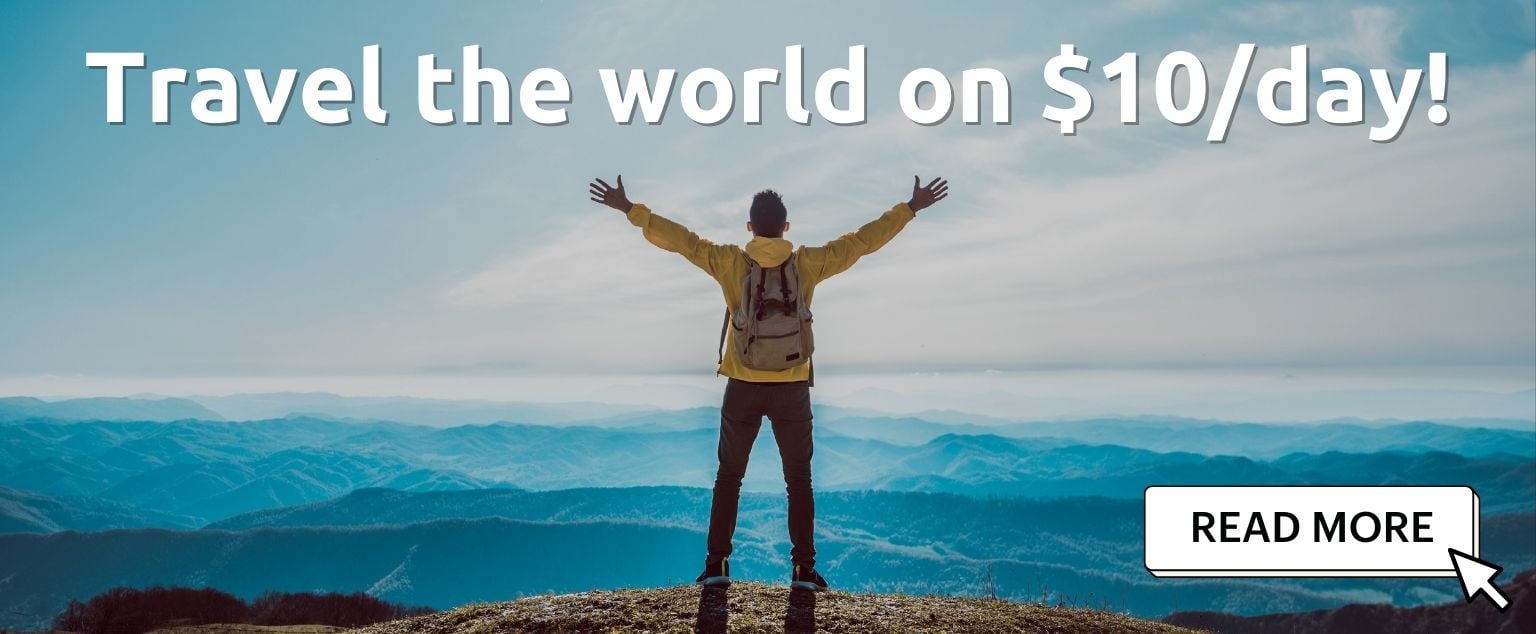 And for transparency's sake, please know that some of the links in our content are affiliate links. That means that if you book your accommodation, buy your gear, or sort your insurance through our link, we earn a small commission (at no extra cost to you). That said, we only link to the gear we trust and never recommend services we don't believe are up to scratch. Again, thank you!