If you're getting ready to travel to India, you're probably excitedly planning all the places you'll visit and drawing up lists of all the things you'll need to pack – camera, chargers, sun cream, local currency, and your all-important passport.
One thing that's often overlooked when planning a trip is sorting out a local sim card. Nothing undoes a relaxing holiday like returning home to a phone bill buckling under the weight of roaming charges you incurred without realizing it. Worse still, imagine being stranded in the Indian countryside without a map or GPS to help you because you've suddenly lost coverage.
In this post, we'll take you through everything you need to know about choosing and buying a sim card for India. We'll tackle topics like price, coverage, and the best place to buy sim cards in India.
OneSim e-Sim World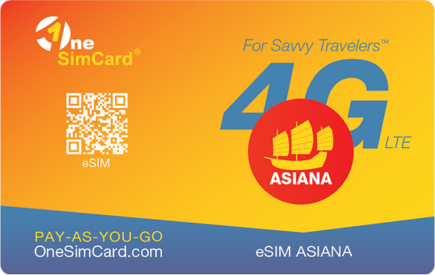 OneSim e-Sim World
OneSim e-Sim World
OneSim Universal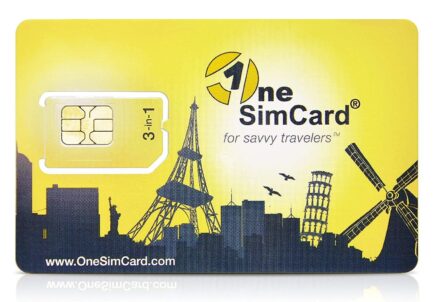 OneSim Universal
OneSim Universal
AIS Sim2Fly 6GB
AIS Sim2Fly 6GB
AIS Sim2Fly 6GB
Telestial Pure World SIM
Telestial Pure World SIM
Telestial Pure World SIM
KnowRoaming Global SIM
KnowRoaming Global SIM
KnowRoaming Global SIM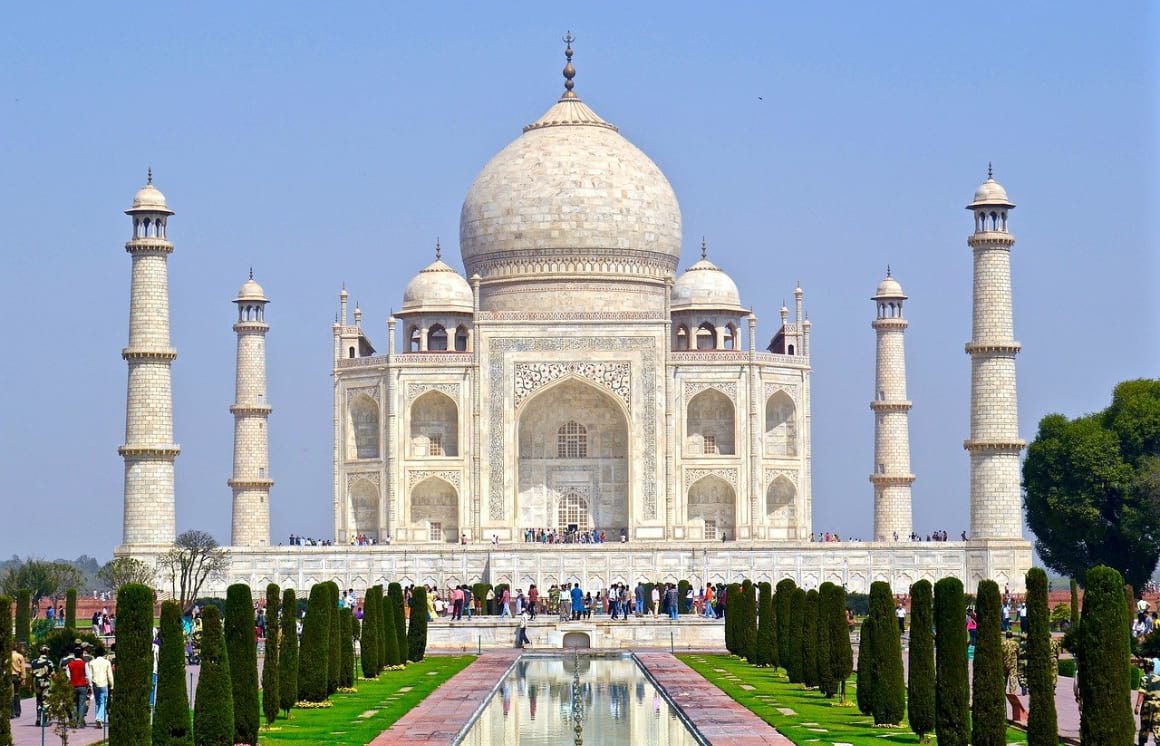 Why Buy a SIM Card for India?
We've become so dependent on our smartphones to get us through our days – more so when we're traveling. From using translation apps, navigating bustling cities using your phone's GPS, and capturing all the sights and sounds and sharing it all on social media, our phones are invaluable tools. So when you pack for India, remember to keep SIM card stuff firmly in mind.
Sure, your native provider will assure you that your SIM card will probably work throughout your visit to India. Probably just isn't going to cut it when you're traveling in a foreign country. For a start, when you're relying on your phone's GPS to get around, especially through the bustling cities in India or the mountain areas of Northern India, you don't want to lose connection at a crucial moment. The reality is that from one minute to the next, you run the risk of losing connection or experiencing painfully slow connectivity when using your native SIM in a foreign country.
Not only that, using your native SIM card internationally can end up being eye-wateringly expensive. Inflated data prices and roaming charges can leave you with a hefty bill after your trip.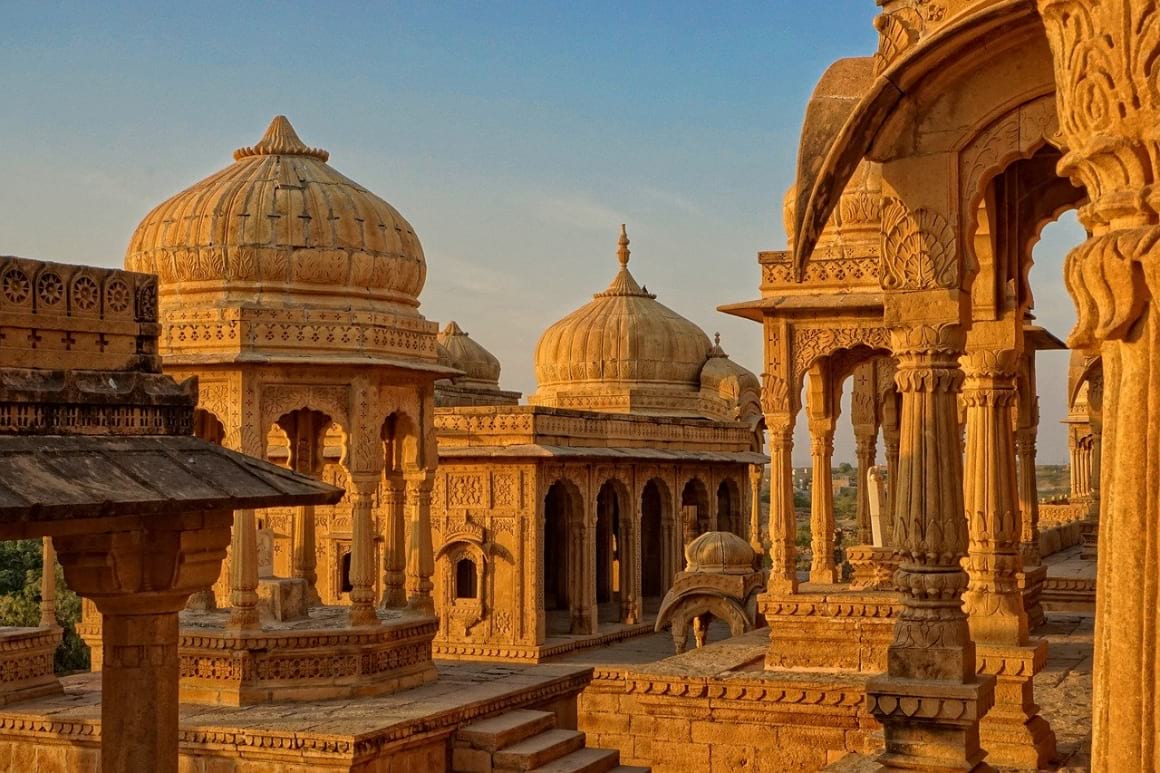 Remember, that when you're roaming using your native SIM, you may be charged every time you receive a call. That's right, incoming calls cost you as well as outgoing calls!
If you're from the United States, there's one crucial step you don't want to overlook. Before you head off on your travels to India make sure your phone is not locked to a network as is often the case. If you can't unlock your phone from a network, no international SIM card will work on your phone.
Because of these things, we would always recommend getting a local SIM card in India.

Unlock Our GREATEST Travel Secrets!
Sign up for our newsletter and get the best travel tips delivered right to your inbox.
Buying a SIM Card for India – Things To Consider
Choosing a SIM card for India is quite a personal choice. What makes a SIM card the absolute best for one person might not work as well for another. How much data and call time you need will vary from person to person, and of course, your budget will dictate your choices too.
Here, we cover the major things you need to consider:
Price
Price is an obvious factor that determines what we purchase and what we don't. However, when it comes to picking a SIM card for India, cheap is good, but it isn't always better. Make sure you read the fine print on deals.
Of course, getting a local SIM is always going to be more cost-effective than using your native SIM with international roaming.
There are various prepaid SIM card packages in India. With three major networks in the country, competition is pretty stiff, so there's usually a deal to be had. There are a variety of packages especially aimed at the tourist market too.
The consensus is that Jio offers the cheaper rates, while Vodafone is slightly more costly (costly by local standards as India is cheap to visit). However, while the price is important, it isn't the only factor to consider.
Data
The really great thing about getting a local SIM card in India is that usually, the data in packages are per day. You read that right – per day. Your data bundle will reset every day, so keep that in mind when purchasing your plans to make sure you don't overspend on data thinking that it needs to last longer.
One way to make sure you don't over or underspend on data is to have a good grasp of your average daily usage when you're at home. Then make allowances for the fact that you're going to be using more data when you're traveling, and that should give you an idea of what size data packages you should spring for.
Coverage
Coverage in India is a tricky one and something that will more than likely determine which provider you go with. This is one factor you never want to overlook, but when choosing a SIM card in India, this is a critical element to consider, and one worth spending time on.
Because the country is so large, coverage is not the same across all networks. Therefore, it's essential to purchase from the best provider for the area you will be visiting once you know where in India you will be staying. The mountains in the north pose a connectivity concern, while some more remote areas will also offer limited connectivity options. If you are staying in Goa, then be pleased to know it enjoys a pretty decent connectivity.
Vodafone and Airtel are reportedly best if you're traveling to northern India, while Airtel is good in the south. Jio has excellent 4G coverage and is a good option for those more remote areas.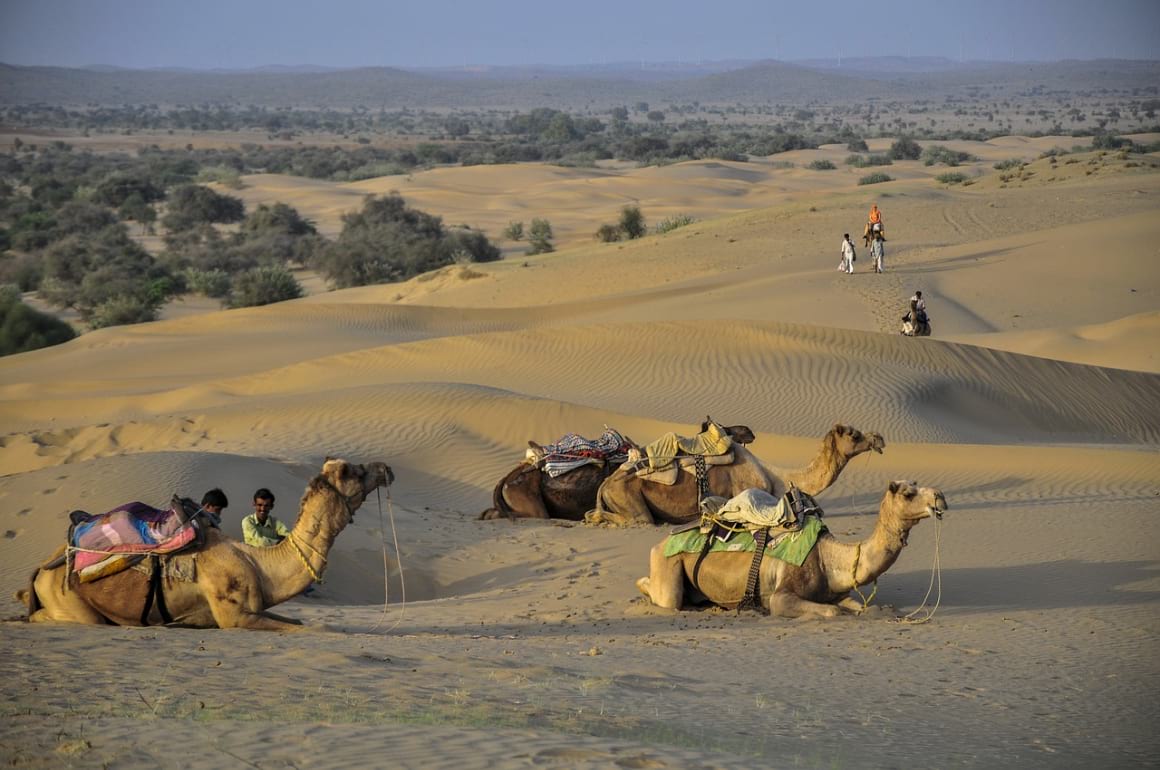 Bureaucracy
India has a reputation for making it difficult for tourists to purchase a prepaid SIM. While this was certainly true in the past, it seems things are getting much easier. You do still need to provide a bunch of documents before you can purchase a SIM card in India, but as long as you come prepared, you should find that the process is not as frustrating.
As a tourist seeking a prepaid SIM card, you'll need to provide a photocopy of your visa, your original passport and a copy of your passport, and passport-size photos. The general rule is that you'll only need one photo, but we recommend taking four along just in case, as some service providers ask for more.
If you're wanting a post-paid option, you will need additional documentation including a local reference with proof of identity and local proof of address.
Expiration
Always check the lifespan of the SIM card as these can rarely be extended past this date. SIM cards in India that are geared for tourists usually have a validity period of 28 days, but there are options for 60 days, 82 days, and 90 days, and even as few as just two days.
Your plan options increase when you purchase your SIM card for India at certain locations. For example, the airport will have more options specifically for tourists than a retail store in a remote town.
The Future of the SIM Card is HERE!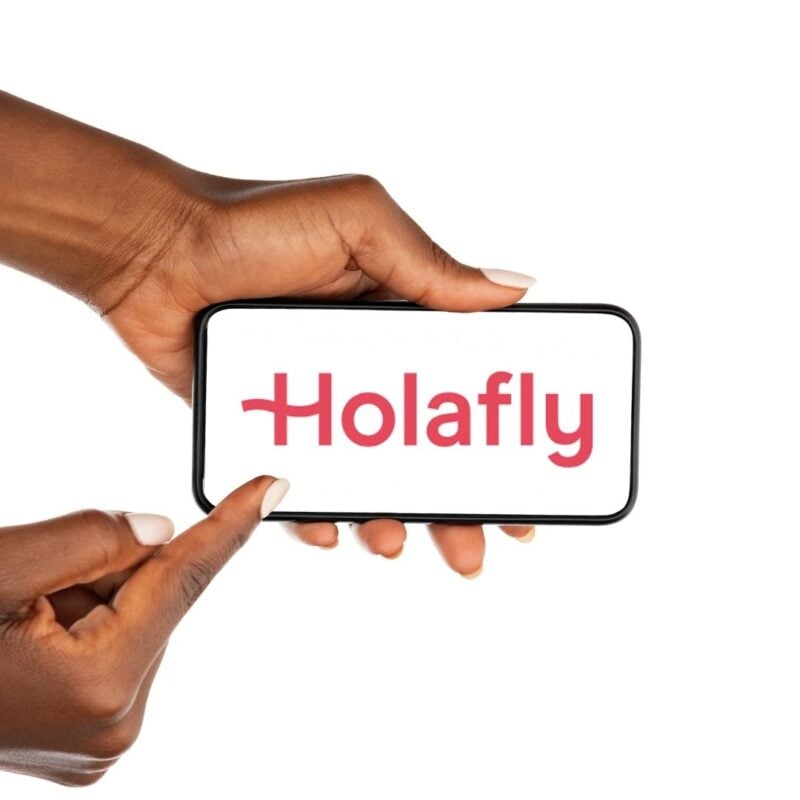 A new country, a new contract, a new piece of plastic – booooring. Instead, buy an eSIM!
An eSIM works just like an app: you buy it, you download it, and BOOM! You're connected. It's just that easy.
Is your phone eSIM ready? Read about how e-Sims work or click below to see one of the top eSIM providers on the market and ditch the plastic.
Grab an eSIM!
Where To Buy a SIM Card in India
There are various places to buy SIM cards in India. Usually, convenience will dictate where you buy your SIM card in India, but it's good to know the benefits and pitfalls of each option.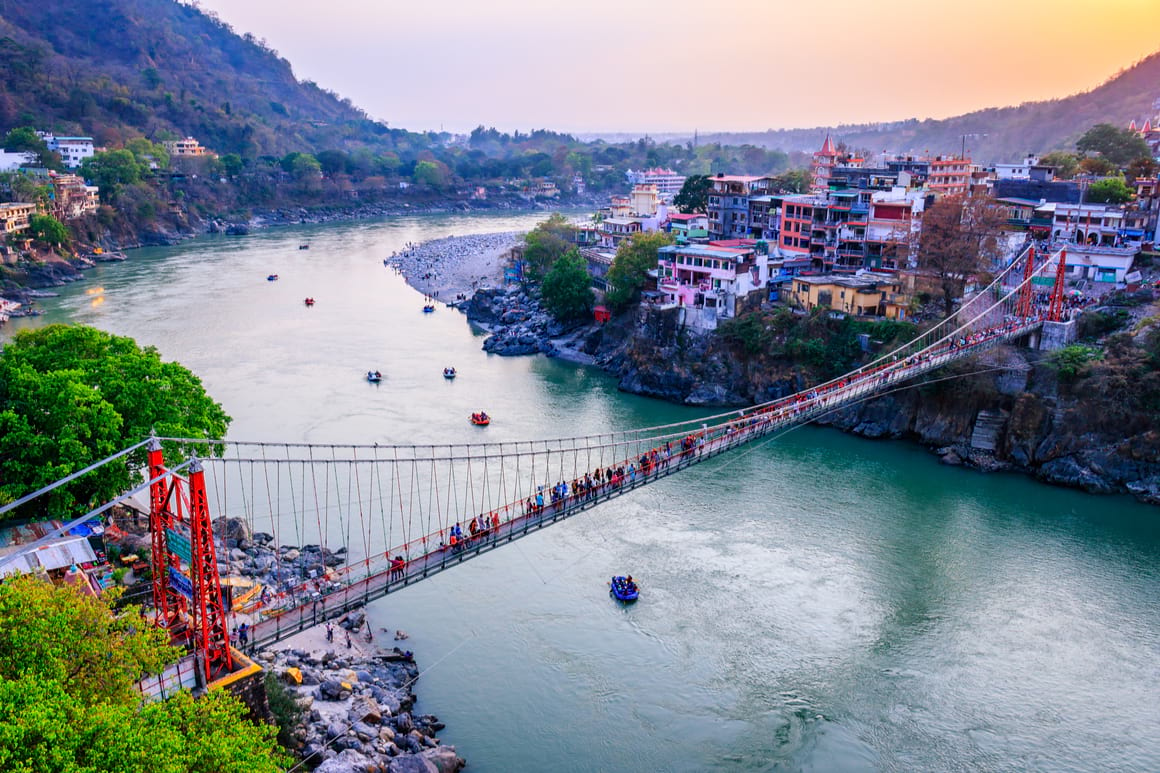 In The Airport
Buying a SIM card for India at the airport is the most convenient and highly recommended place to get a SIM card.
New Delhi Airport and Mumbai Airport offer a quick and easy solution to getting a SIM card for India, and you can expect to be connected within two or three hours. The only provider that has stores in the airport is Airtel. Considering they have a wide network, good coverage, and great tourist packages, this is pretty much all you need.
Buying your SIM card for India at the airport is the easiest option for sure – you don't need to bring along all the documentation and photographs. The staff at the stores will do all of that for you.
At a Store
Vodafone and Airtel are the biggest networks with stores well represented in most cities. You'd think it would be a great idea to get a SIM card here, but it's best to avoid this option.
The reason for this is that staff at these stores will most likely request a local number and a local address before they will register a new SIM card, and as a tourist, you're unlikely to have these. The biggest chunk of business for these stores is usually locals getting their SIM cards, so they're not totally up to speed when it comes to tourist options.
At Your Hotel or Hostel
Another really convenient option for getting a tourist SIM card in India is to ask for assistance from your accommodation. They're usually well geared up to help tourists and so can offer the best advice and solution for anyone visiting India.
While this is a much more convenient option, it is also slightly more expensive as the hotel or hostel will likely add on some kind of commission.
You will still need the photocopies of your passport and visa, as well as passport photos, but if you're stuck the hotel can help you get these sorted. Then, someone from the network will visit you at your lodgings and finalize the application.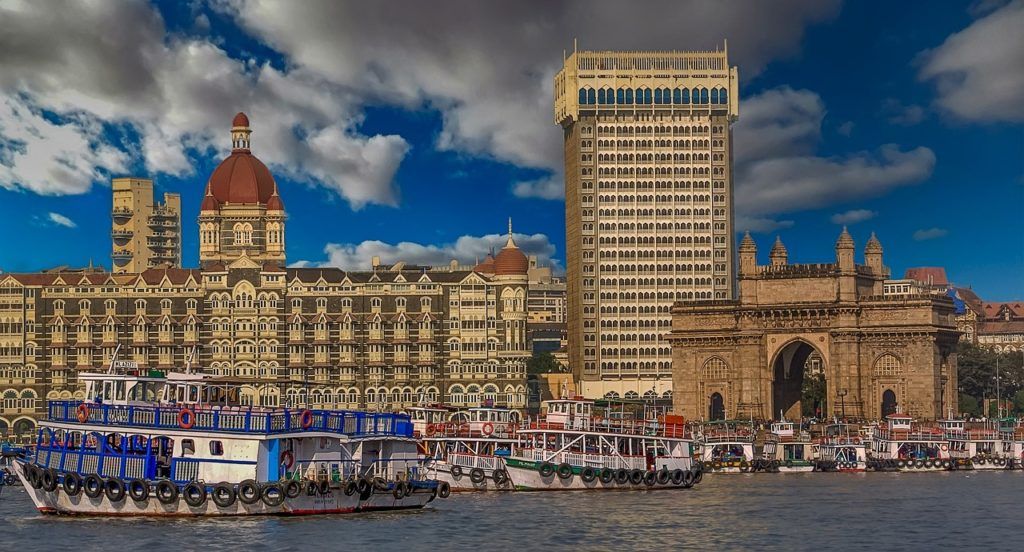 Online
Because you are required to provide so much documentation, buying a SIM card from one of the local operators isn't always possible. Some local providers offer a delivery service for SIM cards in the bigger cities, but this won't circumvent the need to supply the relevant documentation.
There are still plenty of non-destination-specific options on sites like Amazon that are a good option too. Just make sure to place your order with enough time for delivery before you leave.
Finding the best option among all the options can be overwhelming and confusing, but lucky for you, we've done all the leg work to make preparing and packing for your trip a little easier.
Best Indian SIM Card Providers
There are several different options for SIM cards for India. Providers range from local to international, each offering a range of options that are ideal for tourists to India.
These are some of the best deals for SIM cards in India.
OneSim are a Boston-based sim provider who have been specialising in traveler-friendly international sim packages for some time now. Whilst they don't offer a specialised Greece sim card, they do have a different array of International Sim Cards that will work in many different countries including India.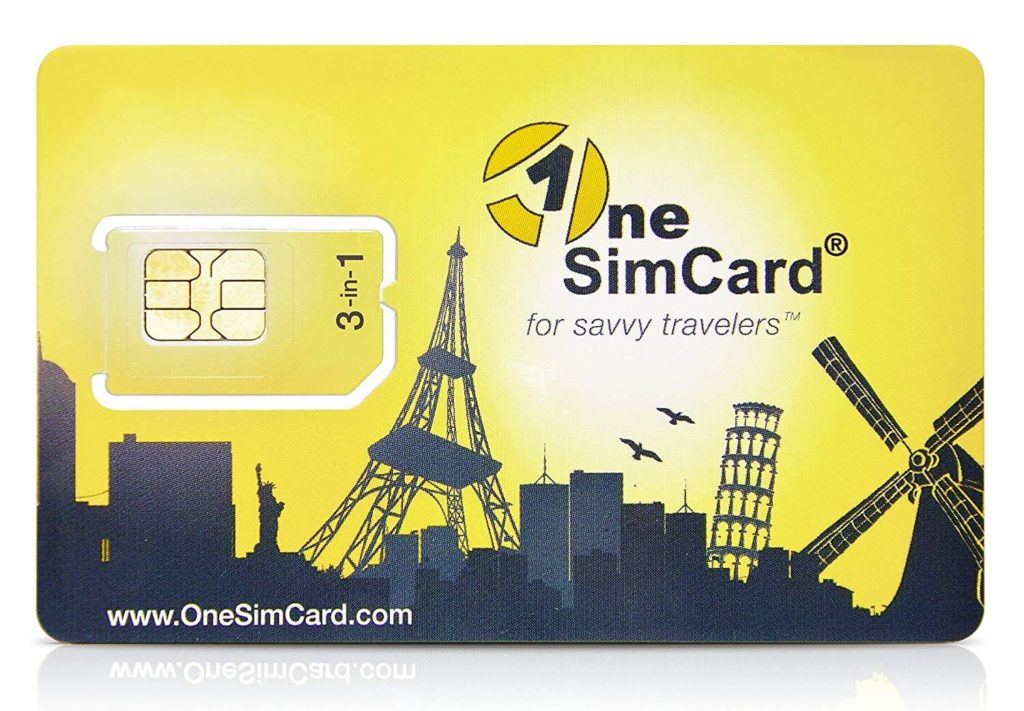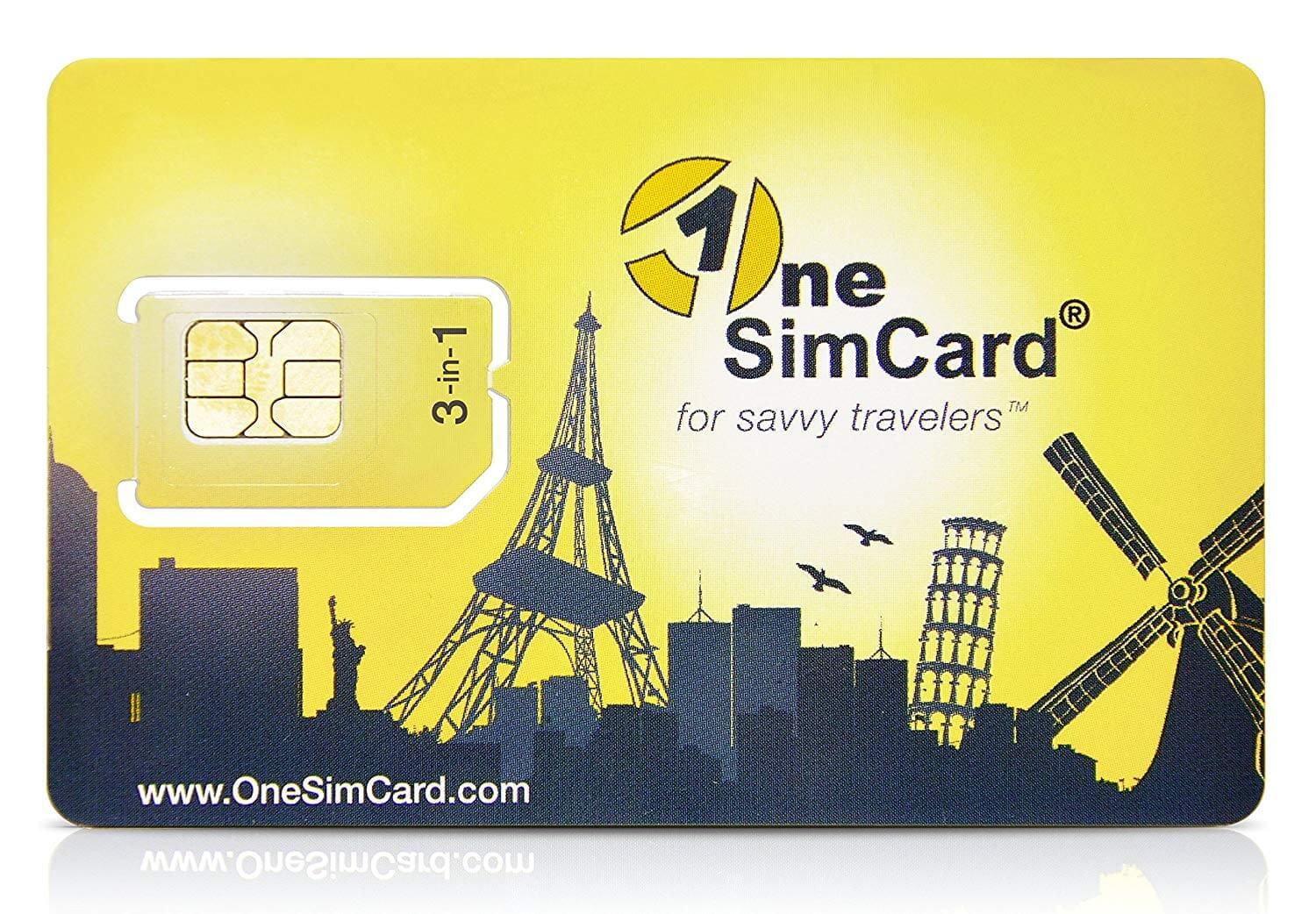 This is a great option for regular travelers who visit a number of different countries or simply make repeat visits to the same country.
If your phone is e-Sim compatible, then check out the OneSimCard eSim World package. That way, you can find out more about e-sims and how they work.
OneSimCard eSIM World
Offers coverage in 150+ countries with free incoming calls received on an EU number in most of them.
Sim + Data Packages from $13.00.
No expiration date.
If your phone is NOT e-Sim card ready, then stick with plastic and check out their Europe & More Package which will work all across Europe.
OneSim Universal
Offers coverage in Greece + European countries.
Sim + Data Packages from $29.99.
No expiration date.
Are you considering an eSim but want other options? Check out the Spanish based HolaFly which offers great deals not only in their home country but in over 100 other nations too.
Airtel isn't just the third-largest provider in India, it's also the largest operator in the more remote places, offering better coverage in these places than its competitors. If you're heading outside of the major cities and tourist destinations, then definitely consider Airtel.
Their plans and packages are generally not the cheapest, and many users have complained about their internet speeds, they do have some great deals and offers geared specifically for tourists.
$3.90
1.5BG per day, unlimited calls, 100 SMS per day
Valid for 28 days
Vodafone Idea is the biggest provider in India, formed when Vodafone India and Idea Cellular merged. Their offering includes high-speed internet and great coverage, although it isn't the best option for the more remote areas.
Their plans tend to be slightly more expensive than other options, but if you're staying in and around the cities and metropolitan areas and are seeking 4G and great coverage, then it might be worth it.
If you're looking for a plan that doesn't include call time or text messages but is designed for people who spend most of their time on social media, then look into their Internet Packs.
$3.90
1.5GB per day, unlimited local calls, 100 SMS per day
Valid for 28 days
Jio is the second-largest network in India and offers up to 4G coverage across the entire country. While they do offer unlimited nighttime data, no roaming charges, and free voice calls, the word on the street is that their voice quality isn't great, and calls tend to drop fairly often.
$3.31
2GB data per day, unlimited calls, and 100 SMS
Valid for 28 days
HolaFly
This European-based eSim provider offers packages that connect to the best networks in India to provide a fast and reliable connection. Though it does only offer internet, it does allow you to keep your WhatsApp number for seamless integration. What's more, your own Sim card will still work for calls in case of an emergency.
We've found HolaFly to be super easy to set up on your own with a simple scan of a QR code and step-by-step instructions to follow. A real bonus here is that you can set up before you travel, meaning you're all set as soon as you land. The only real downside is that it is significantly more expensive than a local sim.
$19
Unlimited data for 5 days
No expiration date.
What Is The Best Sim Card in India For Tourists?
Buying a Sim Card in India

| Package | Price (basic sim) | Top Ups Allowed? | Expiration |
| --- | --- | --- | --- |
| OneSim e-Sim World | $13 | Y | NA |
| OneSim Universal | $29.99 | Y | NA |
| Airtel | $3.90 | | 28 days |
| Vodafone Idea | $3.90 | | 28 days |
| Jio | $3.31 | | 28 days |
Final Thoughts on Getting a SIM Card For India
India is an incredible destination of vibrant colors, rich culture, aromatic cuisine, and deep spiritual connections. Wherever you go in India – whether you're kicking back on the beaches of Goa, navigating the thronging streets of Mumbai, or soaking up the peaceful setting in the Himalayan foothills – your experience will be infinitely easier with a local SIM card that won't let you down when you need it most.
Want another kind of sim card? Check out the revolutionary new Nomad e-sim, an app-based sim card covering over 100 countries that can be organised before you leave home!
Was this article helpful? We love to hear from you, so please share your experiences with us in the comments below.
---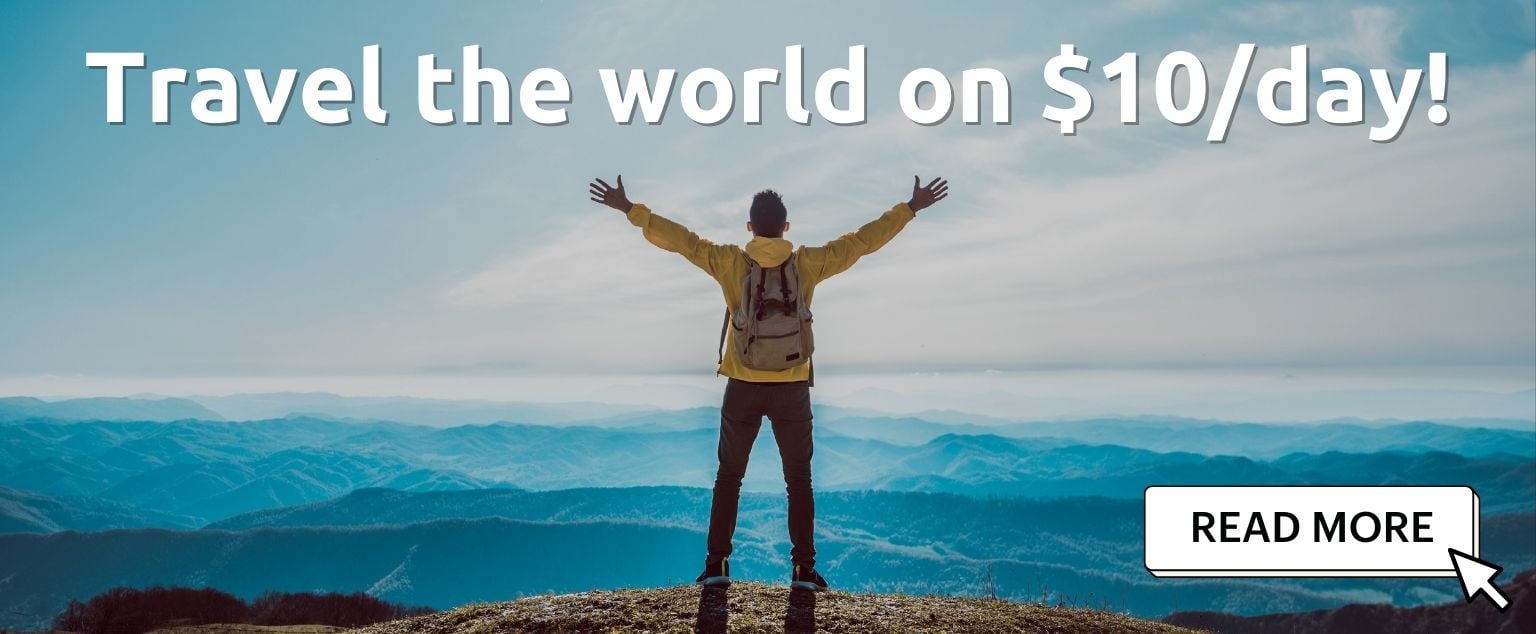 And for transparency's sake, please know that some of the links in our content are affiliate links. That means that if you book your accommodation, buy your gear, or sort your insurance through our link, we earn a small commission (at no extra cost to you). That said, we only link to the gear we trust and never recommend services we don't believe are up to scratch. Again, thank you!