For better or for worse, phones have pretty much become a part of our identity and are never too far from our hands. Personally, if I ever leave home without it in the morning, I only ever get halfway down the road before that sudden, sharp, panicked feeling of being naked in public kicks in and jolts me into turning round to go and get it.
To be fair it isn't just because we need our daily fix of 'Instacrap' and cat videos. These days smartphones are music players, cameras and bus tickets. They have become an essential accessory for modern life and often now you can simply leave the house with just your phone! What a time to be alive!
The same applies to travel too. If you have caught a flight recently then you probably know that printed boarding cards are well on the way to obsolescence in favour of downloadable QR passes on smartphones. That's before we even get into COVID health passes, digital visas, accommodation booked through apps and calling an UBER to pick you up from the airport.
However, it seems to me that using our phones when travelling is never quite as straightforward as it could and should be. My native sim card rarely works outside of my home country and if it does costs me a small fortune to use. I used to buy local sims when I reached a destination that can prove time consuming and costly.
Thankfully though, eSim is poised to move the needle on and make obtaining travel sims that bit easier. In this post I will run you through why the HolaFly eSim For Europe package is total travel game changer.
In today's post, we are going to take a look at eSims by HolaFly – one of the hottest, freshest and best eSim providers that we have ever come across. I will tell you about what it is, how it works, what it cost and how it fared when I tried it for myself in Europe.
What is an eSIM and how does it work?
Ok, so eSim is simply a sim card without an actual sim card. Instead of having to open up your phone and slot in a new, tiny plastic sim, you simply download the e-Sim package just as you would an app or piece of software, install it and then boom! Away you go.
This means you no longer need to go to a phone store, don't need to open your phone up and don't need to dispose of tiny bits of plastic matter. Perhaps best of all though, eSim ALSO means you can get your sim ready before you even enter your destination country and also avoid massive phone bills when you return home!
Want to know more about eSims? Have a look at our guide to using an eSim here.
Ladies & Gents, It's Time to Step Your GEAR Game Up. 😉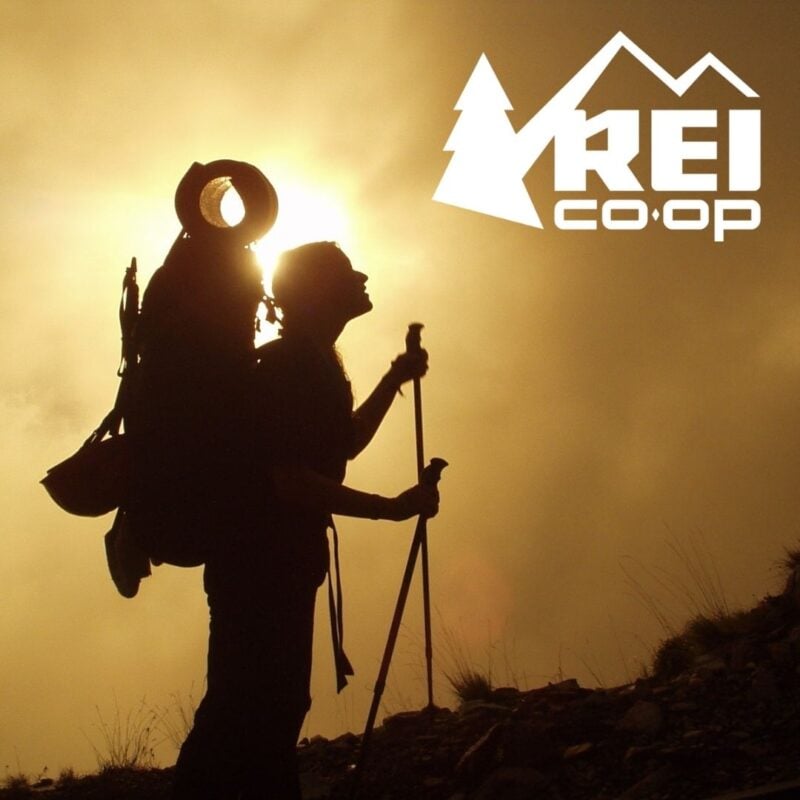 REI is one of America's biggest and most-loved outdoor gear retailers.
Now, for just $30, get a lifetime membership that entitles you to 10% OFF on most items, access to their trade-in scheme and discount rentals.
Join REI Today!
Holafly international eSIM for Europe
Based in Spain and headquartered in the hip city of Valencia, HolaFly is an e-Sim provider who can offer travellers good value e-sim packages for 110 countries. HolaFly achieves this by partnering with an international network of local carriers to be able to offer travellers reliable and accessible data packages.
To browse, compare and shop HolaFly's eSim packages, travellers can simply head to their website or download the HolaFly app and search for the destination they are travelling to. If HolaFly covers the destination (and they do cover most 'popular' destinations) all of the relevant information such as price, data amount and expiry periods is clearly set out.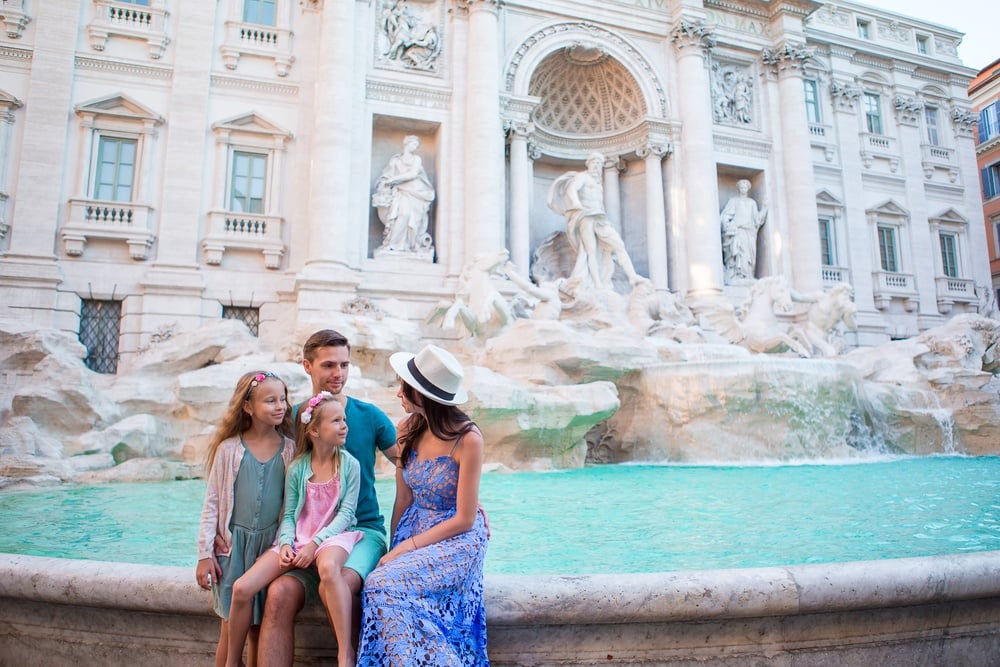 The HolaFly eSim for Europe package is an excellent option for travellers visiting a number of different European destinations such as Spain, France, Germany, Portugal or Switzerland. The eSim works seamlessly across 40 countries within Europe including all of the EEC (European Economic Area) and users will not experience any service interruption when crossing borders within the EEC.
Of course if you are venturing outside of the EEC (i.e. visiting Eastern Europe) then the e-Sim for Europe will not work and you will need to get a separate package. Interestingly, the eSim Europe package does work in the United Kingdom even though it left the EU and EEC in 2020.
The eSim Europe plans start at $27 offering 3GB of data for 7 days and goes right up to the $44 package which offers 10GB for 30 days. There is also scope to offer unlimited data plans by the middle of June. To see a full list of the different HolaFly eSim Europe packages, just hit the button below.
However, you can save a few of your hard-earned bucks and bag yourself an exclusive discount by using the unique code THEBROKEBACKPACKER.
Is This the Best Travel Pack EVER???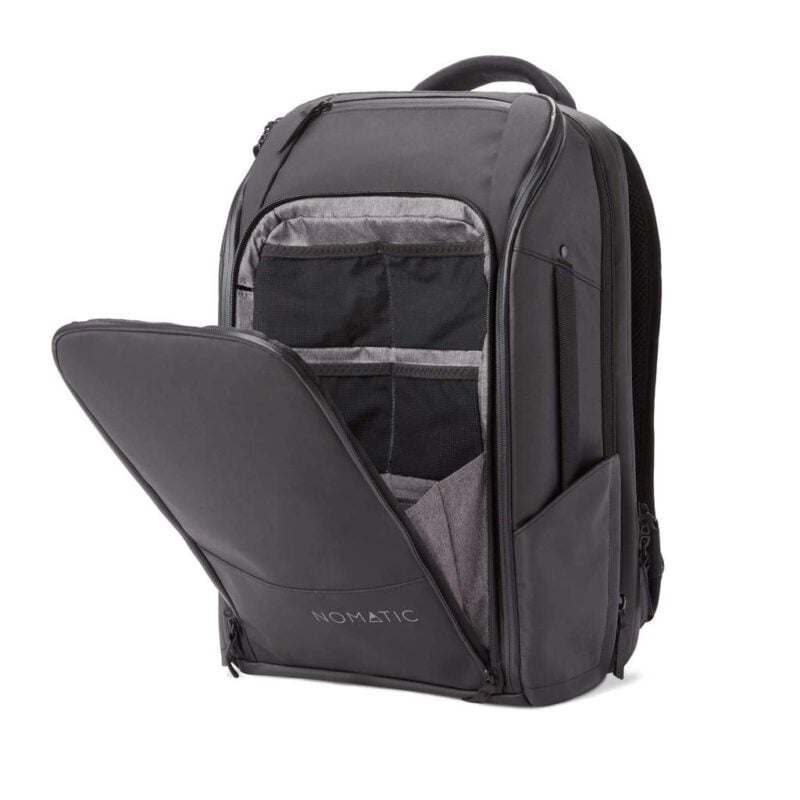 Should you decide to go with one of the HolaFly eSim Europe packages then it's pretty simple to get started. You firstly check that your phone is in fact eSim compatible, choose and buy the sim package you want and the download QR code will be emailed to you.
Whilst you can and should buy and download the package before you land, it is best not to activate the package until you arrive to prevent the data period from starting before you need it. With this in mind, it is wise to carry a printed, paper copy of the QR code in case you need to scan it again.
Buying a sim card in Spain? Check out our guide to the best Spanish sim cards.
Main Features of HolaFly eSim
What we love about HolaFly is that their website and apps are easy and quick to navigate and you can get started with your eSim within 10 – 15 minutes. They also offer 24/7 customer support which is very useful considering that you may be travelling to a distant timezone – other eSim providers we have used do not offer this and instead invite customers to open a support ticket and wait.
Each destination in Europe we looked at offered a range of different eSim packages. Basically which one you choose will come down to how ravenous your data appetite is, and how long you intend to stay in your destination.
HolaFly's eSim data packages are well priced but it is important to note that it can sometimes work out cheaper to buy a sim locally once you arrive at your destination. However, there is of course a degree of hassle and wasted time involved in this and it also means you will need to find a phone store as soon as you land.
Ultimately, I know that a lot of us are happy to pay a bit more for the convenience of being able to get our travel sim sorted from the comfort of our toilet seat so we can be set up and ready to go the very second we land.
Can I Use My Phone in Europe With Holafly?
Unfortunately, not all phones are eSim compatible. For a phone to work with eSim it needs to have a small piece of microchip hardware installed which older models don't have.
Whilst all current-generation phones are manufactured to be eSim ready, older (but still popular) models are not, so if like me you are still using an iPhone 8, you'll need to persevere with old fashioned sims or at least find somebody who does have an eSim to tether you.
The following devices are eSim ready
Apple
iPhone 12, 12 Pro, 12 Pro Max, 12 Mini
iPhone SE
iPhone 11, 11 Pro, 11 Pro Max
iPhone XS, XS Max
iPhone XR
iPad Pro 11inch (2nd generation)
iPad Pro 11nch (1st generation)
iPad Air (4th generation)
iPad (8th generation)
iPad (7th generation)
iPad mini (5th generation)
Samsung
Samsung Galaxy S21+ 5G
Samsung Galaxy S21 Ultra 5G
Samsung Galaxy Note 20 FE 5g
Samsung Galaxy Note 20 FE
Samsung Galaxy Note 20 Ultra, Ultra 5g
Samsung Note 20+
Samsung Fold LTE model
Samsung Galaxy Z Flip
Samsung Galaxy S20, s20+ and S20 Ultra (Single SIM Nano-SIM and/or eSIM models )
Samsung Galaxy Z Fold2 5G
Samsung Galaxy Fold
Pros & Cons of HolaFly eSim
So, an eSim is very convenient and super accessible. You can get your data sorted from the comfort of your home before you travel and be ready to get online the moment you land at your destination. That means no more running around trying to find a phone store and no more desperately trying to communicate what you want 10GB in a foreign language or trying to book your Uber using crappy airport Wifi!
On top of that, the environmental benefits of not having to rely on plastic sim cards cannot be understated. What's not to like?!
However, there is a rather big 'however' coming up….
It is important to note that at this time HolaFly offers data packages only, and their eSims do not come with a local number to make or receive calls or SMS texts. We have found this to be pretty standard with a lot of eSims so please don't hold this against HolaFly.
But nevertheless, the lack of a working local phone number does carry some major downsides – for example, local food delivery apps usually require a local phone number in order to work.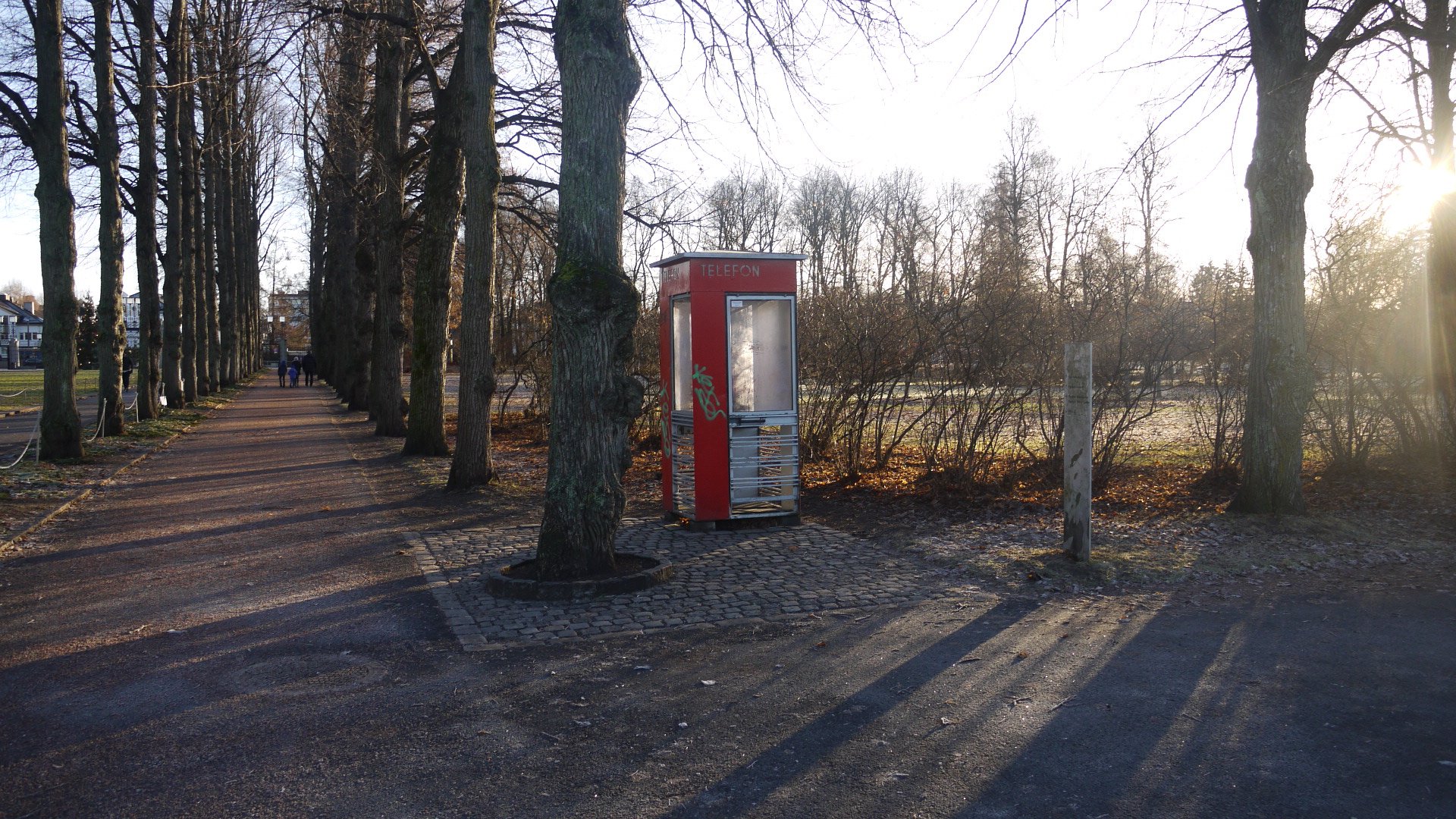 Still, with an eSim, you are also able to operate your original, plastic sim card simultaneously so can use this to make receive calls if you absolutely have to.
And of course, once you get the data working you do have the option to at least make phone calls through apps like WhatsApp, iMessage, Skype, and Line. For us, it is an annoyance which I hope can be remedied in the future but it is not a deal-breaker and we still rate HolaFly's eSim service very highly.
Pros Of HolaFly
Wide range of different destinations
Easy to use interface
Install before you fly
Reasonable Prices
Cons of HolaFly
Some phones are not eSim compatible
Some destinations work better than others
Not cheap…
No phone number
Other Options To Connect To The Internet in Europe
Not convinced that eSim is right for you? Ok well let's take a look at some other ways to get connected when in Europe.
Buy a local SIM card at the airport:
The current prevailing main alternative to eSim is to try and buy a local sim card at your destination once you land. I have done this myself multiple times in multiple countries. However, this is simply not possible in all countries owing to different regulatory issues.
Also, a lot of major airports don't even have mobile and sim retailer outlets. Whilst Athens airport has a few, the airports in the Greek Islands do not for example.
Another annoyance of this approach is that the queues can be very long and slow-moving – remember that you are almost definitely NOT the only one out of the 200 people on your flight who wants a sim and also bear in mind that another flight packed with 200 more sim hungry travellers landed just 5 minutes after yours.
Finally, if you land in your destination outside of core working hours then the kiosks will probably be closed.
Activate International Roaming in Europe:
Your existing sim may work in Europe if you activate the international roaming function. What happens here is that your sim provider makes a shady behind the scenes deal with a local carrier and the local carrier hooks you up. You can then get online and in some cases even use the call and SMS features.
However, this does not always work – it depends on your sim and the destination you are in.
Furthermore, using international data roaming is seriously bloody expensive. Data and call minutes are charged at premium prices that are nothing short of shameful. I once used data roaming and managed to burn through £10 of credit in the space of a few hours – if you are on a contract then the bill will just keep on racking up and you may be in for a shock once you return home and find you owe £200 to your phone company. Ouch!
Rent a Pocket WiFi For Europe
Pocket WiFi has been around for a good few years now. Basically you buy a little dongle which has a sim inserted which you can use as a hotspot to connect your devices to the internet.
In all honesty, our experience with various Wi-Fi providers and devices is not positive at all – I find the coverage glitchy and patchy and you always need to remember to charge the damn thing!
Finally, pocket WiFi also needs a local sim inserting in order for it to work so it isn't really any kind of "alternative" at all when it comes down to it.
Rely on Public WiFi
There is some public Wifi in Europe but really, it depends what country and what city you are in. Also, while public WiFi is strong in cafe's, museums and even sometimes on public transport, there is none on the street so if you need to order an Uber and check a map-app, then public WiFi will not come to your aid.
HolayFly Vs The Rest – How It Compares To Other eSim Providers
I've now tried quite a few different eSim providers and packages in my time. While the concept is the same across the market, there are a number of key differences. For example, when compares to the eSim range offered by OneSim, HolaFly offers a much wider variety of different European destination packages whereas OneSim offers a "Europe Package" which is slightly more expense than HolaFly's.
Then we have Nomad. There European packages are quite affordable but I was often unable to actually connect to the internet which defeated the object entirely.
In short, HolaFly performs pretty well against most other eSim providers.
Looking for more data for your laptop? Have a look at our guide to travel routers for some more heavy-duty options.
Final Thoughts on HolaFly eSim
Right, now you know all about eSim. In our view, eSim is the future of travel and we are very excited about it. Whilst not all phones are ready for it, it will gradually be phased in over the next few years and the result will be easier and better travel date services with less plastic to chuck in the ocean.
There are some teething problems like the lack of local phone numbers but this will hopefully be resolved. We can, however, reveal that HolaFly is currently working on unlimited data packages for both the EU and the US which should be live by mid-June so things are getting very exciting indeed!
There are quite a few eSim providers out there and it is hotting up to become an uber-competitive space. However, out of all the ones we have tried, HolaFly are amongst our personal favourites on account of their easy to use website and app, well-priced packages and 24/7 customer support.
You can check out their store by hitting the button below.
Heading off into the mountains and looking to keep connected? You should check out the range of Satellite phones available too.
Another option to consider is getting an Airalo eSim, one of the most established providers.
---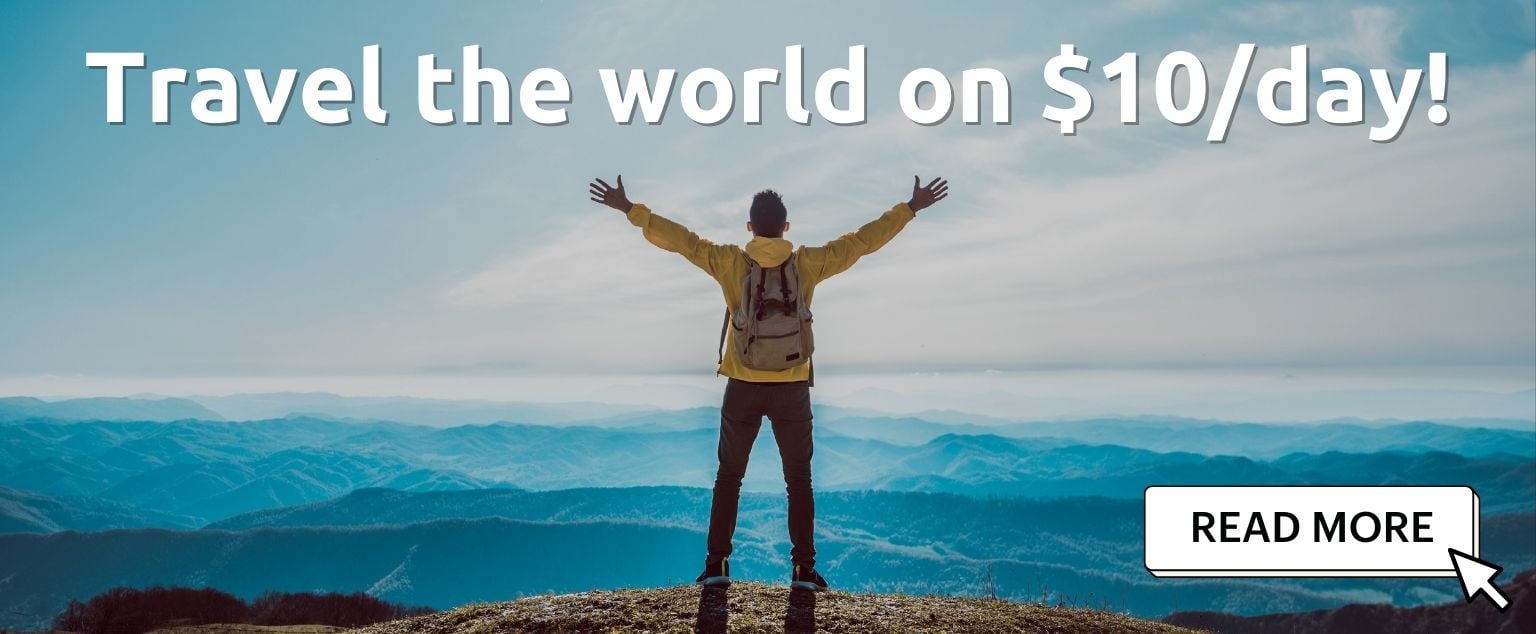 And for transparency's sake, please know that some of the links in our content are affiliate links. That means that if you book your accommodation, buy your gear, or sort your insurance through our link, we earn a small commission (at no extra cost to you). That said, we only link to the gear we trust and never recommend services we don't believe are up to scratch. Again, thank you!