Like it or not, smartphones are now an essential travel accessory and even many pro backpackers would be lost without them. Staying connected when we hit the road is simply an integral part of the modern travel experience.
But buying and inserting foreign sims can be a real pain in the bruised and bothered back-sheesh. Thankfully though, the rise of eSim now means that the tyrannical days of plastic sim hegemony are over…or at least for some of us…
In this post, we are going to take a look at eSim and how it works. We will also examine a few different eSim packages and try to ascertain, what is the best eSim for travel and backpacking.
OneSim Global eSim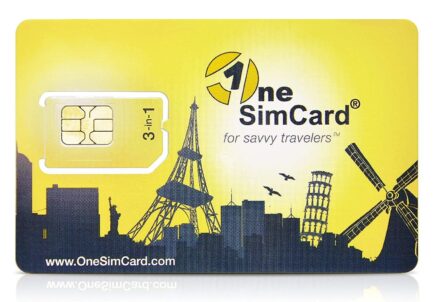 OneSim Global eSim
The Best eSim For Travel
HolaFly Europe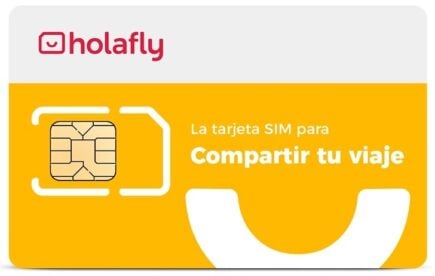 HolaFly Europe
Best eSim For Europe
$$$ > Works all over Europe
Nomad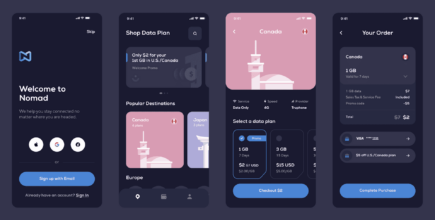 Nomad
Best eSim Store
$ > Compare different eSim deals
Why You Need Your Phone To Travel in 2022
I'll be honest with you, when I go on holiday I am usually looking to get away from my normal, day to day life and escape my mundane routine. Ideally, that would also mean getting away from my phone for a few weeks. Truly I tell you, nothing would make me happier than locking it away in a drawer for a few weeks and heading out on an adventure (even if that's a Cocktail flavoured adventure to the nearest sunlounger).
But in reality, that is just not gonna happen because in 2022, phones are almost as essential for travel as passports are. Not convinced? Well you should be because the average traveller now uses their phone for downloading boarding passes, handling travel banking, ordering safe and reliable foroegn taxis and of course to take care of the in-flight tunes playlist. And that's before even thinking about using the blasted camera!
Not only does the contemporary traveller need their phone in order to travel, but that phone also needs to be connected to the internet. And as you probably already know, the moment you leave your native country, your data will stop working the moment you cross an international border. Therefore we wrote this post today to help you stay connected.
First Up, What Even is eSim?
Before we look at the best eSIMs for travel, let's look at what they are first!
So what is eSim? Ok, in case you didn't guess this already, eSim is an electronic, non-physical sim; a sim card without a sim card. Instead of opening up your phone and slotting in a new tiny little plastic sim, you simply download the e-Sim package onto your phone just as you would an app or piece of software.
Once it gets working, it allows you to make calls, receive texts and get online in (more or less) the same way as a regular, old fashioned sim.
In case you are wondering how this wonder of magic works, the answer is simply that the circuit board that an old fashioned sim uses in order to work as a sim, is already installed inside your phone!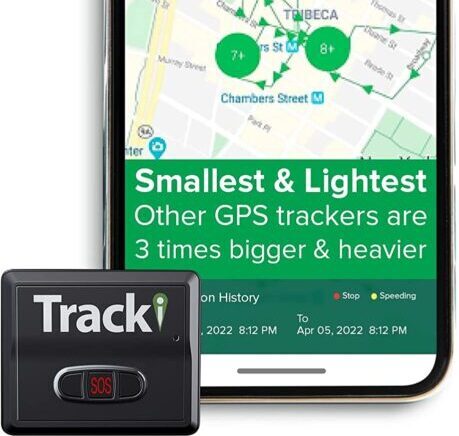 Did You Know? – Airlines are currently losing more luggage than ever!
Yep, lost luggage claims are currently through the roof and a misplaced bag or case can really ruin your trip.
So why not give yourself the edge and use a GPS luggage tracker to help your airline find your bag faster if they do lose it?!
Check on Amazon
Why eSim Rocks
eSim is superior to non-esim in pretty much every way. Let us run through a few of the main advantages;
No Need To Buy a Sim
With eSim, you no longer need to go to a store to buy a sim. You don't need to open your phone, and you don't need to dispose of tiny bits of plastic matter. Now you can buy your eSim from the comfort of your own toilet seat.
Buy Before You Fly
Many travellers begin their vacations by queuing up at the airport phone kiosks to buy a local sim. Well with eSim you no longer need to do that because you buy, download and activate your eSim before you leave home so it is ready to use the moment you land (or at least the moment the seatbelt sign turns off!).
Keep Your Native Number
Because there is no physical sim slot, eSim allows you to run multiple different sims simultaneously(ish). Basically, you can use the eSim package for your travel destination for data and local calls, whilst also keeping your native phone number in for receiving calls from back home (although note that the eye watering overseas call charges may apply).
If your bank passwords are linked to your native phone number, then this function of eSim makes your travel banking a whole lot easier.
No More Plastic
You may well never have thought about this, but sim cards are an environmental disaster. Firstly, the chips need to be mined and extracted from the earth, and they are then encased in plastic before ending up in the sea!
The ocean is full of discarded sims some of which will presumably have been used for short little weekend breaks by otherwise eco-conscious travellers like me and you.
eSim means to have no more plastic sims. Yay!
Chicks Dig eSims
Most guys presume that if they were rich enough to drive a Ferrari, then the girls would be queuing up to date them. Well, I'll tell you what impresses the ladies even more than sports cars? It's eSim. Seriously fellas, as soon as word gets out that you are packing eSim, you'll be beating back the honeys with a shitty-shovel.
Who Can Use eSim?
eSim is open to everybody regarldess of age, gender, religion or sexual prefernce as long as you have the right phone. Seriously whilst eSim does not discriminate on grounds of immutable identity characteristics, it quite brazenly and shamelessly discriminates on the basis of what phone is in your pocket!
Basically, that crappy old Nokia 2320 you still like to use, is simply not eSim ready. In fact, only the more modern and recent generation of phones and devices are actually eSim ready. Pretty much any phone made prior to 2019 is unlikely to be eSim compatible on the grounds that it lacks the aforementioned magical eSim chip. Sorry about that.
My iPhone 8 was NOT eSim compatible and I was only recently able to try eSim for myself when I updated to the iPhone 12. I know that a lot of you reading this still use iPhones 11's and Samsung ?? but unfortunately, these phones are not able to access the joys of eSim.
The following devices ARE eSim ready;
Apple:
iPhone XS, XS Max, and XR under iOS 12.2 at least

(The base iPhone X and anything older is not eSIM compatible)

iPhone 11, 11 Pro, and 11 Pro Max
iPhone 12, 12 Pro, 12 Pro Max, 12 Mini & iPhone SE 2020
iPhone 13, 13 Pro, 13 Mini
Android:
Samsung Galaxy Fold & Galaxy Fold 2 / Galaxy Z Flip & Z Flip 5G
Samsung Galaxy S20, S20+, S20 Ultra / Galaxy Note 20
Samsung Galaxy S21 5G, S21+ 5G, S21 Ultra 5G
Google Pixel 3, Pixel 3XL, Pixel 4, Pixel 4XL, Pixel 4a (4G), Pixel 5 (5G), and Pixel 6
Huawei P40 and P40 Pro & Mate 40 Pro
What is the Best eSim Package?
In this section, we will help you to identify which is the best possible travel eSim for your next trip.
Choosing The Right eSim
Before you go off and buy an eSim for your trip, there are a few different things to bear in mind.
Whilst it probably goes without saying that you probably want the maximum amount of data and calls for the minimum price, there is more to choosing a travel eSim than this. Try to identify how much network coverage the provider offers. I mean, your eSim is going to be of little use to you if it struggles to connect. This is particularly pertinent when choosing an eSim for a destination like Greece where the networs who serve the mainland may not be the same networks who seric the islands.
Something else to bear in mind is that some eSim providers offer data-only packages – that means they don't come with a local phone number. This may be perfectly fine for some uses, but others may want a local number in order to be able to make and receive calls.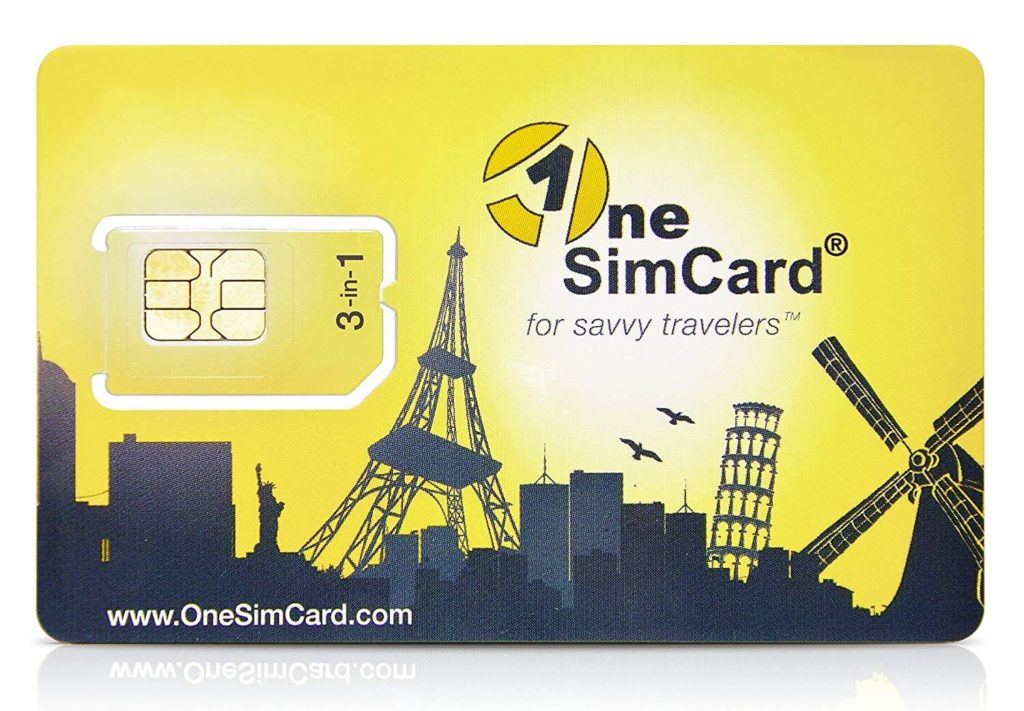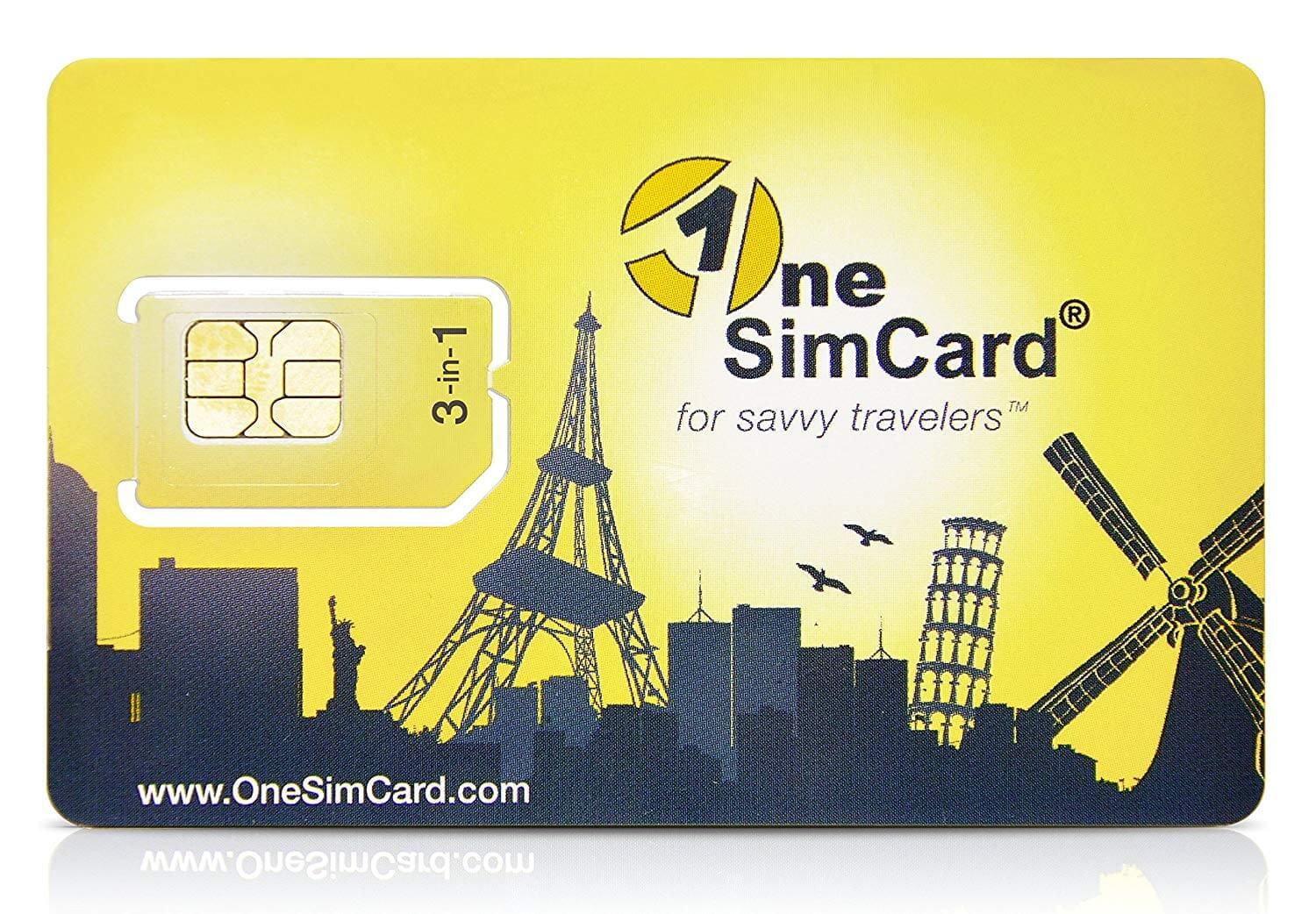 OneSim is long established as our personal favourite provider of travel sim cards and eSims. Basically, OneSim were providing multi region, international sim cards long before it became fashionable and have years of experience in helping travellers stay connected.
In terms of their eSim offerings, their most notable product offering is the OneSim eSim world package which works in pretty much every single travel destination you can shake a bommeraring at.
The package costs $9.95 to download and then you have to pay separately for your chosen data package the prices of which vary between destinations. While paying $9.95 simply for the package may seem like a wee bit of a con, bear in mind that all eSims have a download fee priced into the package you buy. And remember that because OneSim works all over the world you will probably never have to download another eSim again and that $9.95 may be the only download fee you ever need to pay again.
OneSim is definitely catering for long term, multi-country or frequent travellers and may not be the best option for your average, 2 week vacation in a year type traveller.
The Spanish based eSim specialist HolaFly offers excellent and fairly priced e-sim packages for 110 countries and counting. HolaFly achieves this by partnering-up with an international network of local carriers to offer travellers like thee and me reliable, accessible data packages.
To browse, compare and shop for HolaFly's eSim packages, you just head to their website or download the HolaFly app (both can be found by hitting the button below) and then search for the destination you are travelling to.
If HolaFly currently covers the destination (and they already cover most popular travel destinations) and all of the relevant information such as price, data amount and expiry periods is clearly set out.
Note that at this time an HolaFly eSim package does not come with a native phone number so you won't be able to make calls.
The reason we love HolaFly is because the HolaFLy eSim for Europe package covers a whole number of different European destinations such as Spain, France, Germany, Portugal or Switzerland, working seamlessly across 40 countries in Europe. You can even get Holafly in Mexico now.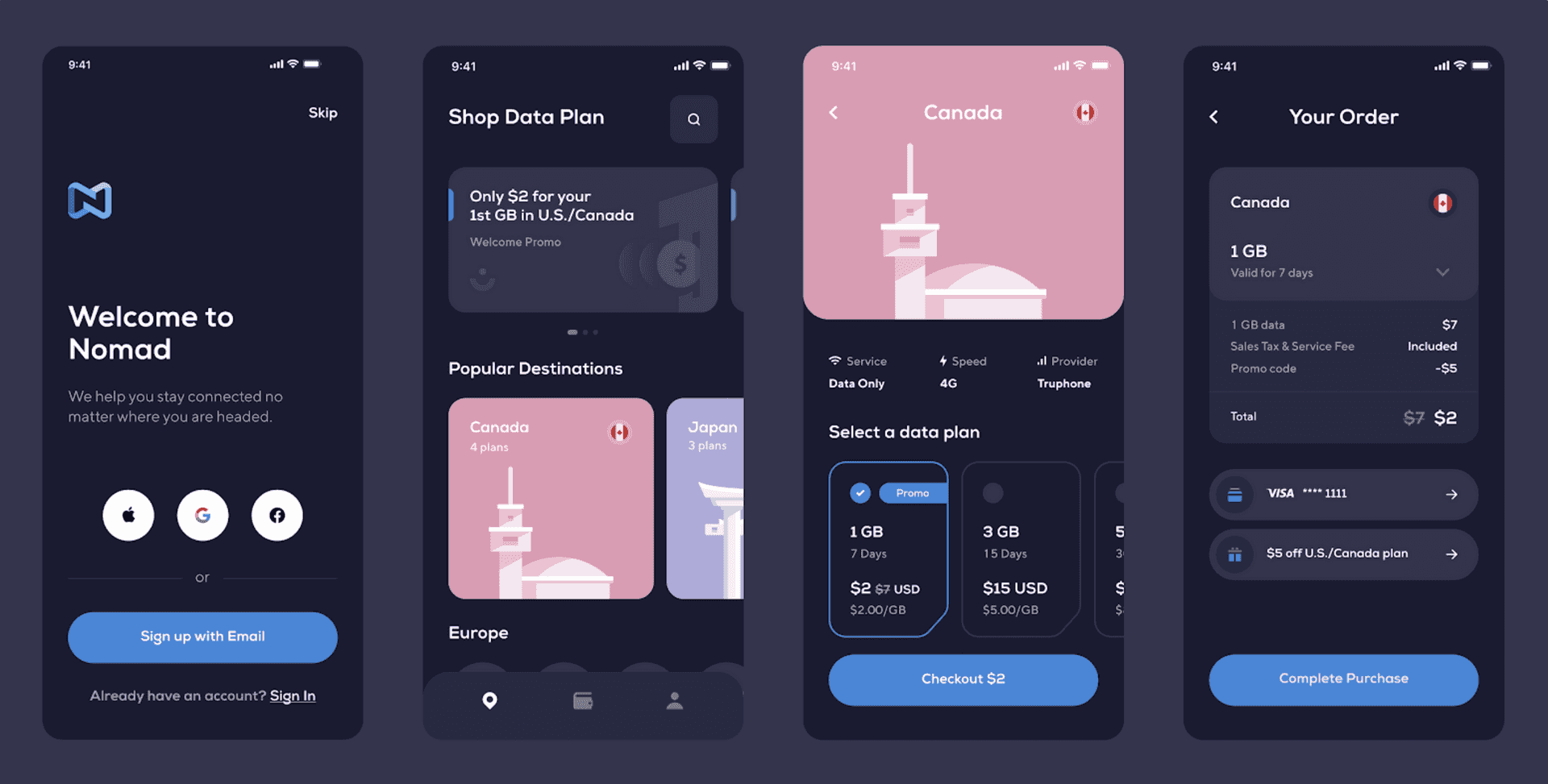 Nomad is a digital eSIM marketplace that connects global travellers with affordable data plans anywhere in the world – note that Nomad do not actually provide the eSim or data package themselves, they simply help to match prospective customers with the best provider for their needs.
To use Nomad, you can just browse the Nomad website's eStore and look for suitable eSim packages, but users will often get a better browsing experience if they download the Nomad app onto their device.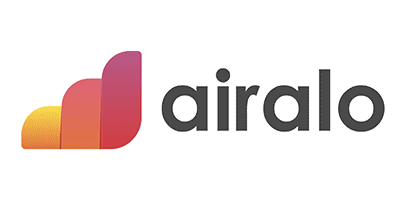 Airalo may actually be the world's first eSim store and offer some data coverage in over 190 countries.
Like HolaFly, Airalo offers a lot of different packages for the destinations they cover as well as some regional packages and a global package too. It is definitely worth checking out their store to see what they can offer.
Airalo do offer some very tempting price plans – in particular their Europe package begins at $5 for 1GB.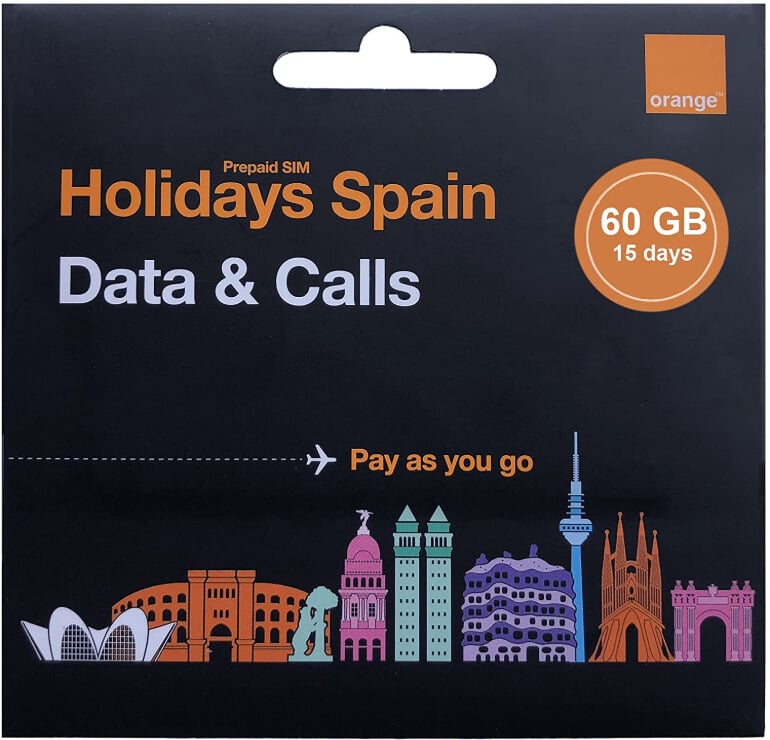 The telecommunications giant Orange is one of the largest phone networks in Europe and as such, they have great coverage almost everywhere in Europe. The Orange network is so substantial that even the above-mentioned providers such as OneSim and HolaFly often rely on the Orange network to actually power their packages.
The Orange packages that I browsed are not necessarily the best value but they do tend to offer a local phone number with calls and texts as standard.
Final Thoughts on Choosing The Best eSim
By now you should hopefully know all about what eSim is and how it works. eSim is set to truly revolutionise travel communication forever by making it easier to get connected. While not all phones in circulation are yet eSim ready, the ones that are have access to an unprecedented raft of extensive, eco-friendly and affordable sim packages.
So wherever you are headed for your next trip, why not give eSim a try?
---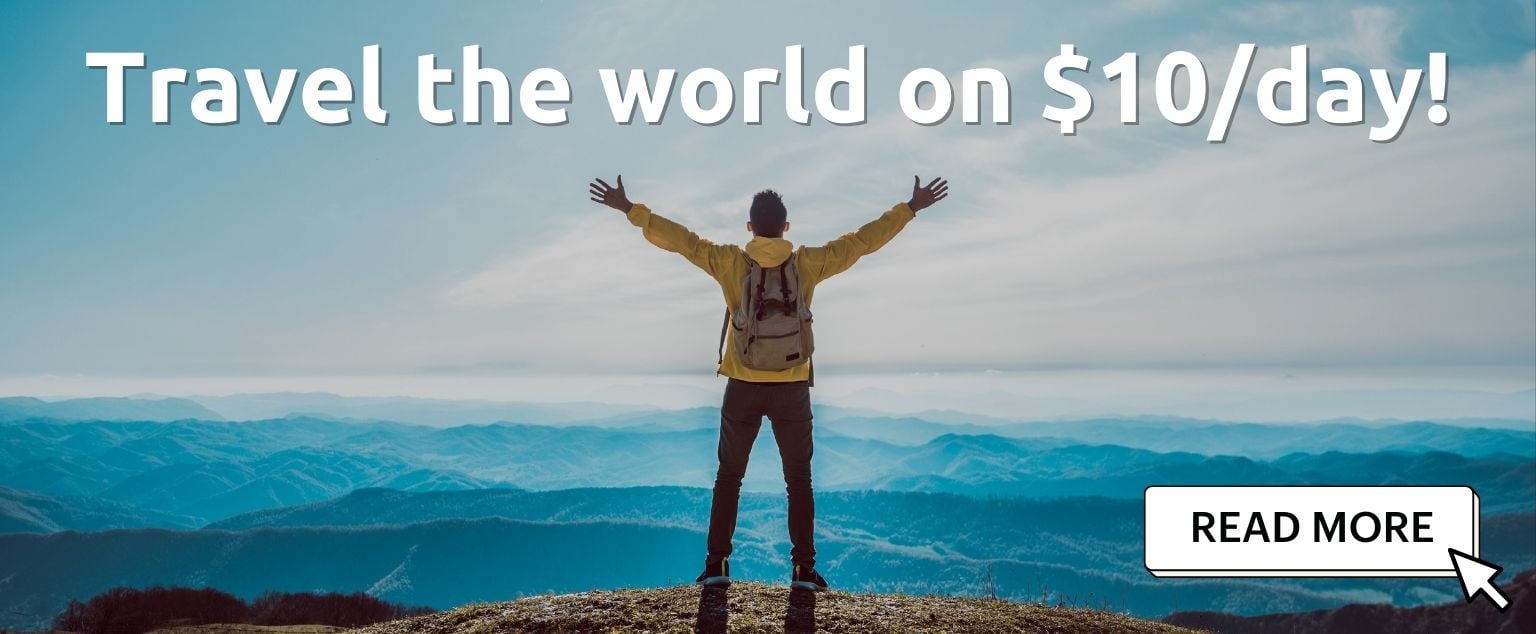 And for transparency's sake, please know that some of the links in our content are affiliate links. That means that if you book your accommodation, buy your gear, or sort your insurance through our link, we earn a small commission (at no extra cost to you). That said, we only link to the gear we trust and never recommend services we don't believe are up to scratch. Again, thank you!