The other day, I was at a semi-local music festival, and you couldn't even buy a water bottle without downloading an app. Things are getting downright ridiculous, but until we can pull ourselves together and organize a good ole fashioned revolution, we'll have to embrace this new truth: you can't do shit without a cell phone.
Until relatively recently, it was a pretty sweet deal to head abroad and be hooked up to Wi-Fi only. Every time you left the hostel, it was just you and your downloaded maps exploring a new city without interruption. Nowadays, you'll need to scan a QR code to see the menu, hop on local transport, or accept defeat and order a ride once you've gotten good and lost.
All that, plus the massive increase in freedom allowed by remote work, means a travel SIM card is starting to pop up on more and more packing lists. Being a digital nomad may mean stretching your trip a month or two, but it also requires high-speed internet at every stop. The good news is that international travelers have more options than ever.
We all don't have to rely on Google voice, keep track of a few different SIM cards and pray that the next village will have a Recargas stand or face draconian data surcharges from our home cell phone provider anymore. An entire world of international SIM and e-SIM specialists will keep you connected through border crossings and around the globe.
You won't find many international service providers with data plans as cheap as local options, nor will you come across affordable unlimited plans that you may have gotten used to at home. Still, every year the entry price for these products comes down a few dollars, and I'm officially paying attention.
The convenience of having a constant phone number is worth a few extra dollars, especially when your bank needs to send a confirmation code through text to a recognized number. So, to help you weigh the pros and cons of the best SIMs for travel vs any local provider, we're going to break down the industry and see what kinds of coverage you can really count on.
Quick Answers – These Are The Best SIMs For Travel
Best eSIM for Travel – Nomad
Best SIM for Digital Nomads – OneSim eSim
Best SIM for SouthEast Asia – AIS
Choosing The Right Sim For Travel
Best SIM for Backpackers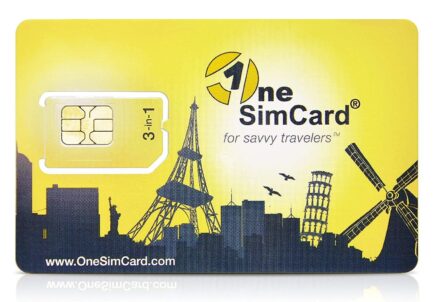 Best SIM for Backpackers
OneSim Worldwide
Package Price > $15 – $90
Package Data > 500MB – 5 GB
Package Duration > 30 days
Allows Local Calls? > Yes
Best eSim for Travel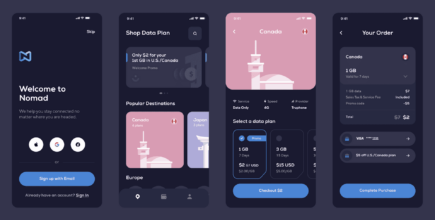 Best eSim for Travel
Nomad
Package Price > $54
Package Data > 5 GB
Package Duration > 30 Days
Allows Local Calls? > No
Best SIM for Europe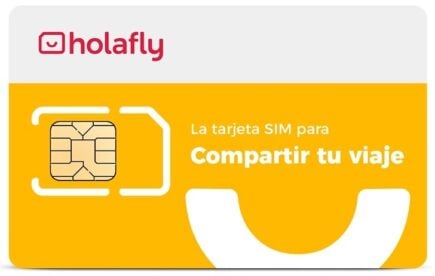 Best SIM for Europe
HolaFly Europe
Package Price > $99
Package Data > Unlimited
Package Duration > 90 days
Allows Local Calls? > No
Best SIM for Digital Nomads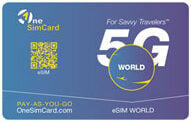 Best SIM for Digital Nomads
OneSim eSim
Package Price > $15 – $90
Package Data > 500MB – 5 GB
Package Duration > 30 days
Allows Local Calls? > Yes
Best SIM for Travel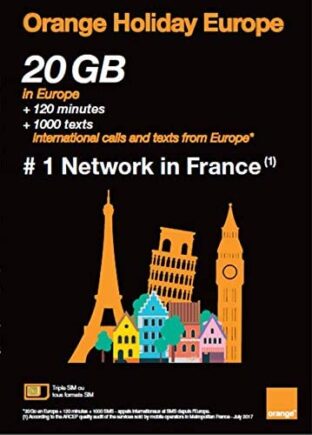 Best SIM for Travel
Orange Holiday Pre-Paid
Package Price > 28-47
Package Data > 8-20 GB
Package Duration > 14
Allows Local Calls? > Yes (Within Europe)
It doesn't matter which high-tech smartphone you've got your hands on, they won't be much more than mp3 playing digital cameras without the correct microchip. Before we show you the candidates, let's understand the ranking system.
Every international travel SIM we looked at would greatly benefit a different adventure. New options are popping up each year, and they all have to compete with local SIM cards from airports and corner stores.
SIM cards may be small, but loads of thought have gone into the industry-leading options. Here are a few factors that will help build a road map to the correct SIM for your next mission.
Price
It all starts and ends here. Without a budget, it's incredibly easy to find worldwide cell phone coverage. You just might end up paying $50 a gigabyte! Unfortunately, if you go with the wrong provider, you'll get slapped with extreme roaming charges and can quickly rack up data bills bigger than most plane tickets.
Most national providers take advantage of travellers by charging extreme rates for every MB of international data. The international SIMs on this list bring prices down a few notches, but there is still no such thing as a free lunch and no free cell phone coverage.
At the low end, you'll find pay-as-you-go plans that will charge you rates as low as 5 cents an MB plus a few dollars for the actual SIM card. This may seem like a no-brainer, but remember that 1 GB is 1000 MB, which means your plan is a whooping 50$ a gigabyte, which is more than even Google FI would dare charge you.
On the other side are unlimited plans, which will run you back anywhere from $50 to $100. Anyone who expects to run through a few podcasts and make a few video calls on the road would be better off paying extra upfront to avoid surprises down the line.
The best international SIMs for travel are getting cheaper each year, but they still have to drop by a few dollars before they can compete with local SIMs in many countries. If you plan to stick around in one country for more than a month or two, you should absolutely still look into what sorts of local SIMs are available.
However, there is loads of fluctuation from country to country, even when the same provider covers them. There is a Claro Ecuador and a Claro Peru, but your current Claro chip will be useless as soon as you cross that imaginary line.
So, depending on where you go, an international SIM could be an absolute waste of money, but it could also be the only way to stay connected. Plus, no matter where you go, it's always nice to know before heading off that you'll still have access to everything that requires a phone number, and that knowledge alone is definitely worth a few bucks.
Data
It's pretty straightforward. The more data you want, the more you'll have to pay. High-speed data has become the only thing that matters in cell phone coverage and is the only thing that several international e-SIM providers offer. And nowadays, you can get loads of it, even in Israel!
Data may sound like something that only business-oriented travellers will need large swathes of, but remember that most modern text messaging is actually through Whatsapp, Facebook Messaging, Instagram, Signal, or some other sort of untraceable application, all of which isn't included in any text messaging plan.
Leisure travellers on the road to get away from it all certainly won't need the same mega-packages as someone relying on their data to build websites from the bus station. Still, it's not a bad idea to have easy, affordable access to a few gigabytes at the ready.
Data will come in handy for communicating with your Airbnb host, understanding the bus schedule, and lining up that next sweet volunteer gig. Everyone you meet on the road romanticises getting away from it all, but it's damn handy to have the world at your fingertips when you're trying to see it.
Data also generally includes access to a mobile hotspot, which is a fucking beauty if you're trying to get some work done when the power suddenly quits on you. It's bound to happen if you travel long enough, and a data plan is your only backup.
Coverage
While it's true that your SIM card search will start with price, the second thing you should confirm is your SIM's coverage map. Each provider on our list offers a wide range of international coverage, so once you've narrowed down your trip and know (generally) where you plan on stopping, you can build your SIM search from there.
It doesn't matter how cheap your unlimited plan is if it doesn't work in the country you're heading towards. No cell phone company is pumping out a 5G connection to the deep desert, but it's essential to know your chip will work wherever you are.
Calls
As you'll see from our list, the more modern your SIM card is, the more trouble you may have nailing down local calling. Not long ago, calls were all your cell phone was good for, but nowadays, they are an afterthought on most contracts.
E-SIMs, in particular, are dreadful for local calling plans, as that physical splash of silicone is ultra important when operating dial-up. However, if you're shopping specifically for an international SIM card solely for making calls, you're liable to save some serious cash.
You can find pay-as-you-go plans that won't set you back more than a quarter a minute no matter where you are. Also, remember that there are a few ways to get around the relative lack of calling. Most local businesses will have WhatsApp or Facebook messaging accounts that let you call or text without buying any local minutes.
Duration
Set a budget, nail down your country list, and shop for packages based on your trip's itinerary. The travel SIMs we'll explore today cover a wide range of timelines, with everything from 24 hours to 90 days of coverage in one purchase.
Most of the SIM cards on our list specialise in short-term travel, which means around one month or less in one country. Several e-SIM providers have discounted packages up to the 90 days range, and they can all be infinitely re-upped, but the longer you stay in one place, the more they lose value.
These SIMs are built around country hopping. They make tremendous sense for people planning on crossing borders every few weeks, but if you're spending much more than a month or two in one country, you should look into your specific country's local SIM plans.
So, as you can see, there's a lot to think about when it comes to the best travel eSIM for your trip.
Have You Considered eSim?
Hailed by many as the future of travel communications, our list wouldn't be complete without mentioning a few major Electronic SIM cards. E-SIMs are SIM cards without the physical plastic, presenting both a sustainable and super convenient way to get connected.
Through a cell phone app, you can select your plan, download more minutes, and get your SIM ready to go before you even get to a new country. Most modern cell phones already have an embedded SIM card inside the hardware, and downloading an e-SIM can activate this SIM card without a trip to the shop.
That means using your cell phone with multiple SIM cards, and keeping your usual SIM card on hand for emergency access to 2-factor authentication schemes, while avoiding your carrier's exorbitant roaming charges.
It can sound a bit far-fetched at first. If a SIM card is already built-in, why do we use physical SIMs in the first place? While e-SIMs are incredibly convenient, the technology isn't quite perfect yet. Most e-SIMs won't offer local calling features and are generally a bit more expensive to get going than old-fashioned SIM cards.
But the honest answer is that this technology is so new not all phones are e-SIM ready. Also, for no real reason other than blatant capitalism, many phones purchased under a contract from a particular network can be 'locked', which blocks your embedded SIM from communicating with any other service provider.
So make sure you understand what your cell phone is capable of before you take the leap. If your phone is unlocked and meets all requirements, I highly recommend taking a serious look at e-SIM options, especially if your travel dates are coming up fast. The ability to activate, recharge, and monitor your cell phone data plans from anywhere is worth a few extra bucks.
These Are The Best SIMs For Travel
If your travel plans go anywhere like mine, by the time you've come around to figuring out your SIM card, you're about halfway to the airport, so let's look at the best SIMs for travel before it's too late to take advantage of these lifesavers.
Our SIM options range from old-fashioned SIM cards with physical recharge requirements to the latest and greatest in e-SIM technology that pumps out unlimited data anywhere. They all specialise in different regions and will better suit various adventures.
While we went to great lengths to give our package snapshots full coverage, it's important to remember that the specifics of your data package will vary wildly depending on your location. Whether you're wanting a sim card for the USA or traveling around Europe for the summer, there will be some major differences.
These SIM cards are all international, but they still have to play by the rules. So don't forget to check the data prices for every single country on your itinerary to prepare yourself for the bills to come.
Ladies & Gents, It's Time to Step Your GEAR Game Up. 😉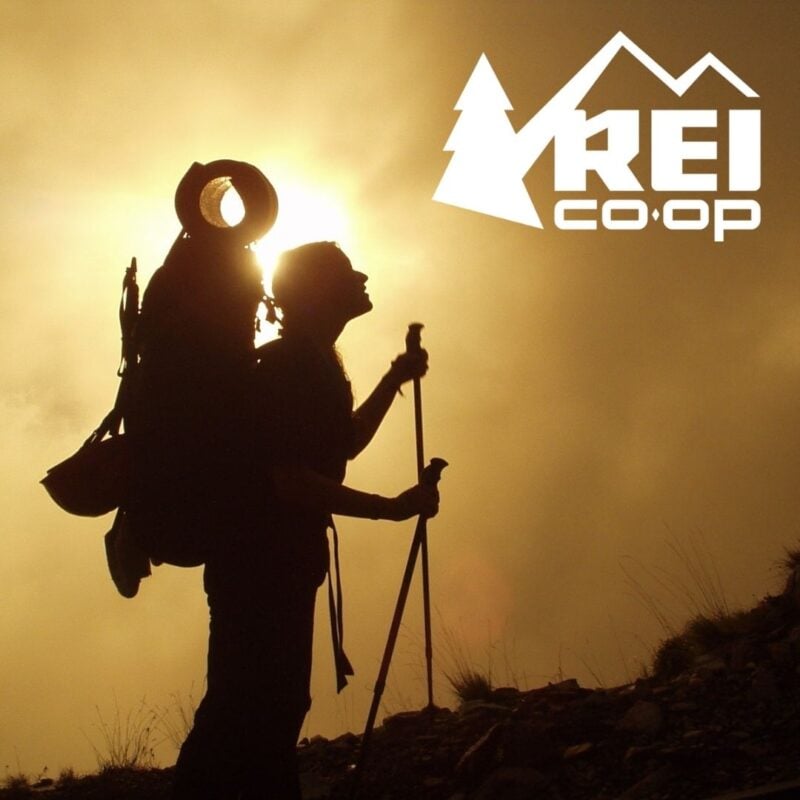 REI is one of America's biggest and most-loved outdoor gear retailers.
Now, for just $30, get a lifetime membership that entitles you to 10% OFF on most items, access to their trade-in scheme and discount rentals.
Join REI Today!
Specs
Package Price: $15 – $90
Package Data: 500MB – 5 GB
Package Duration: 30 days
Allows Local Calls? Yes
We love this SIM card provider because of its flexibility. You can browse through all sorts of data bundles and plans that change depending on which country you're heading towards next. OneSim grouped all their plans into different zones, so sort through the choices until you find a bundle that includes every stop on your next trip.
The worldwide SIM costs $9.95 and comes with $10 of data credit. After that's down the drain, you can take your pick of packages and get on your way. Every OneSim comes with two numbers, one from Estonia and one from your choice of the US, UK, Australia or Canada. Incoming calls on the European number are often free or as low as $.25 per minute.
While the OneSim isn't the cheapest SIM card on the market, the worldwide service is incredibly reliable, and the sheer number of different options guarantees you'll find a tailor-made plan for your itinerary.
Best eSim for Travel – Nomad
Specs
Package Price: $54
Package Data: 5 GB
Package Duration: 30 Days
Allows Local Calls? No
Thanks to services like Nomad, you can get your phone hooked up to the world wide web today; no address or plastic necessary. Anyone rocking a modern smartphone has everything they need to get connected already. Simply download the Nomad app and cycle through packages to hook up data to your phone today.
Nomad knows how convenient their international 4G SIM-free system is and has bumped up the rates compared to some plastic SIM providers. Sometimes though, being able to take care of the entire process from the couch is priceless.
The price we listed is for their worldwide package, but they also offer country and region-specific plans that can save a few bucks. Besides the price, there's one significant factor working against Nomad SIMs; These plans don't come with a local cell phone number, so the service is solely digital.
Don't let that scare you off. There are plenty of ways to make international calls without a cell phone, and all your local delivery guys will use WhatsApp.
Most of the other SIM options on our list require a bit of foresight and waiting for a package. Whether you've just landed and your current provider has sent you a friendly text alerting you that you'll be paying 10$ an MB, or you just can't be bothered to find a thin pokey thingamajig, this potent package is the fastest way to get online.
Specs
Package Price: $99
Package Data: Unlimited
Package Duration: 90 days
Allows Local Calls? No
Born in Valencia, this SIM service is custom crafted to provide borderless connection within the European Economic Areas. HolaFly offers both traditional SIM cards and e-SIM services, so you can connect in whichever way works with your setup.
No matter how you get online, you'll be online in minutes with access to 24/7 customer service. These guys have long focused on providing full European coverage, but they have recently expanded to work worldwide.
The e-SIM version of HolaFly will not include voice calls, so travellers needing an old-fashioned phone number need to plan ahead. Once it's all said and done, you'll have unlimited data, which few companies are willing to offer. Another huge perk of HolaFly's setup is its commitment to providing access to your usual WhatsApp account.
It all adds up to the European continent's best international SIM card provider, and these guys are slowly spreading their wings worldwide, offering e-SIMs all over the place, including a VPN-ready option in China!

Do You Want to Travel FOREVER??
Pop your email in below to get a FREE copy of 'How to Travel the World on $10 a Day!'.
Best SIM for Digital Nomads – OneSim eSim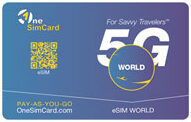 Specs
Package Price: $15 – $90
Package Data: 500MB – 5 GB
Package Duration: 30 days
Allows Local Calls? Yes
We've already looked closely at OneSim's physical SIM card package as our favourite SIM card for backpackers, but the company has also proven ready for the new era of work. This could be the One SIM to rule them all, although instead of binding us into a world of darkness, it is shining a big, fat green light towards our dreams of working from the beach.
OneSim's e-SIM is one of the market's few electronic SIM cards that can still receive phone calls. The system provides an EU number that receives free incoming calls from over 120 countries (outgoing calls will set you back 25 cents a minute.)
Most of the plans available for their physical SIM service are also applicable on this e-SIM, so you can narrow down your zone, calculate your data needs, and find the perfect setup for your work. Plus, if you take a call or two from the boss weekly, you can write it all off as a business expense.
Their system's ability to sort between week and month-long packages or simply paying by the mill bite makes the company one of the best choices for those who want a pay-as-you-go SIM to take a few calls and check the email every now and then. You can find a package for as low as 5 cents an MB, all with free incoming calls.
Best SIM for SouthEast Asia – AIS
Specs
Package Price: 57
Package Data: Unlimited
Package Duration: 30 Days
Allows Local Calls? No
The GMYLE provider has Asia-Pacific Packages for 9, 14, or 17 countries that will help you navigate the Asian and Oceania continents like the locals. This region features a few countries with many rules concerning the Digital Airspace and a relative lack of international cooperation, especially compared to the European Union.
Luckily a few intrepid entrepreneurs figured out there is some really good money in making things easier to manage, and this prepaid beauty was born. Boasting truly unlimited 4G data at a cost not much higher than most plans at home, you can take one piece of the stress out of the occasion and slip in this SIM for unlimited connection from over 50 regions.
The SIM card is Asia-Pacific focused but can also get you around several European countries and the United States. If you don't need all that much data, GMYLE also offers pay-as-you-go plans to get you going with 200 MB of data for less than a dollar.
Their top-up system will allow you to refill the coffers from anywhere with a network connection, and they provide data plans that match all sorts of price points. You can even purchase unlimited data for 24 hours for less than 5$ if you're about to spend a day on the bus without much else going on.
The best present of all… is CONVENIENCE!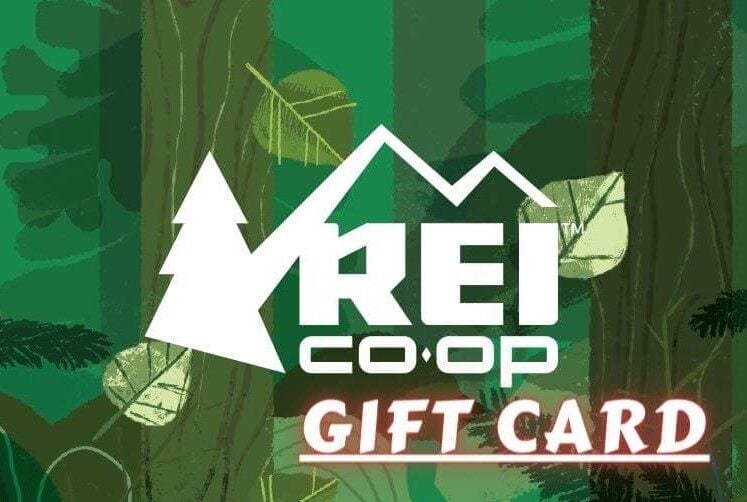 Now, you could spend a fat chunk of $$$ on the WRONG present for someone. Wrong size hiking boots, wrong fit backpack, wrong shape sleeping bag… As any adventurer will tell you, gear is a personal choice.
So give the adventurer in your life the gift of convenience: buy them an REI Co-op gift card! REI is The Broke Backpacker's retailer of choice for ALL things outdoors, and an REI gift card is the perfect present you can buy from them. And then you won't have to keep the receipt. 😉
Buy on REI!
Specs
Package Price: 28-47
Package Data: 8-20 GB
Package Duration: 14
Allows Local Calls? Yes (Within Europe)
This short trip specialist used to be one of the best deals in the business. New competition like HolaFly's unlimited packages and OneSim's e-SIM local calling features have knocked the Orange Holiday down a few pegs. However, they're still one of the most reliable names in international SIM cards.
Let's get this out of the way early: Orange's prepaid SIMs only cover European markets, so while it's still an international SIM, it doesn't come close to the coverage of some of our other options.
The good news is, they've more than proven themselves on the continent. They are France's largest mobile network provider in terms of subscriber base, so there is no safer bet in the business when travelling to the European continent.
All of Orange's travel cards ship prepaid, meaning there is no dealing with apps, although they can be topped up online. You can choose the 'Zen' option with 8 GB of data, 30 minutes of worldwide calling, and 200 texts over two weeks. Data-heavy trips should opt for the 'Europe' model that provides 20 GB of data, 120 minutes, and 1000 texts for an extra 20 bucks.
This SIM option simply doesn't have the freedom or flexibility to truly compete with the other cards on our list. Still, anyone looking for a quick and easy option for a Eurotrip can order this SIM card online and receive international coverage in the mail without any further installations.

Our GREATEST Travel Secrets…
Pop your email here & get the original Broke Backpacker Bible for FREE.
Final Thoughts on Choosing The Best SIM Cards For Travel
Our list comprises the best and cheapest ways to stay connected globally. Travelling is all about living in the moment and disconnecting from the stresses of day-to-day life, but the modern world is all but inaccessible offline. These SIM cards are here to help; you can always throw your phone on Airplane mode when it's time to unplug.
Between e-SIMs and physical cards with local calling capabilities, you're bound to find a travel partner as tech-savvy as your personal needs. No SIM card dominates the global industry. Each choice on our list has serious pros and cons that mainly involve different price points, different coverage maps, and a lack of local calling.
And finally, remember that none of these SIM cards will give your phone super powers. No ordinary SIM card or cell phone combination will keep you connected if you're heading off a few hundred kilometres from the nearest plug-in. Look into Satellite phones if you plan on travelling off the beaten path.
Besides that, find the right SIM for your itinerary and get out there! Give us a shout in the comments below once you've gotten on the bus, so we know your SIM card is good to go.
---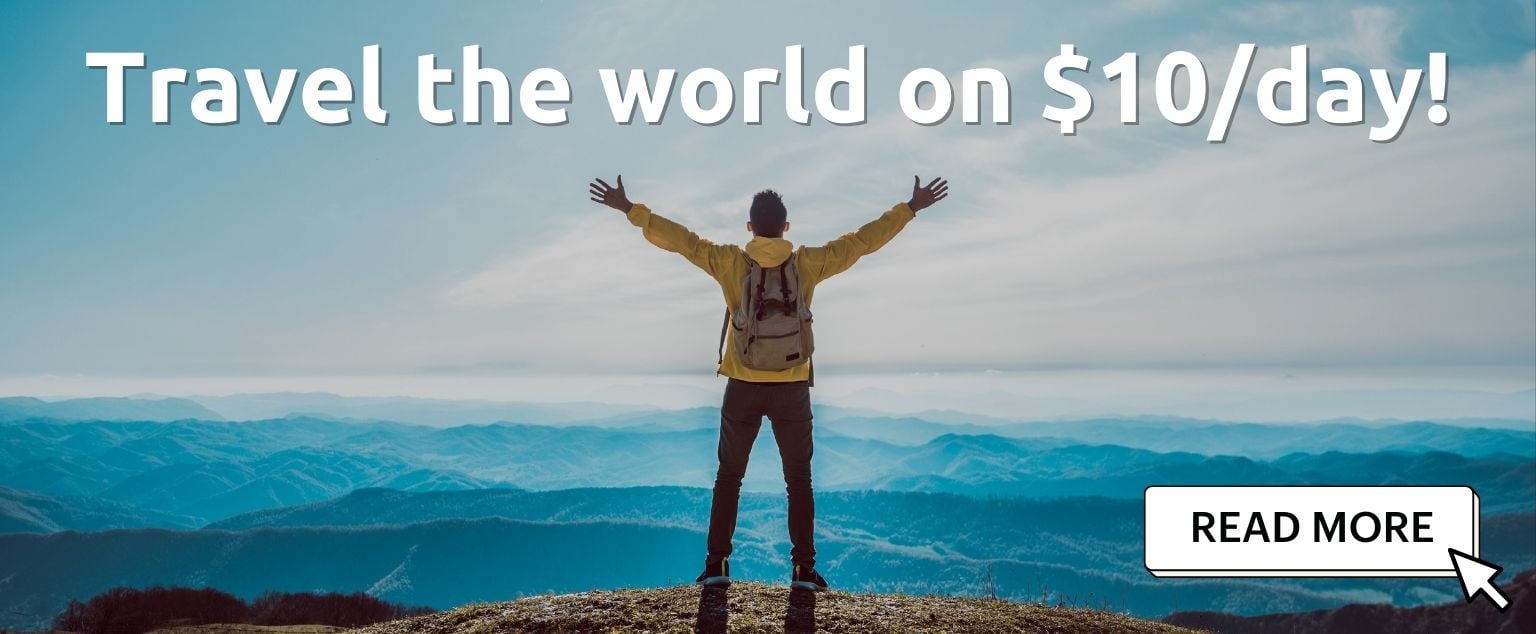 And for transparency's sake, please know that some of the links in our content are affiliate links. That means that if you book your accommodation, buy your gear, or sort your insurance through our link, we earn a small commission (at no extra cost to you). That said, we only link to the gear we trust and never recommend services we don't believe are up to scratch. Again, thank you!