Ah, Canada. The land is known for its incredible scenery, ice hockey, scrumptious maple syrup, and moose that seem to pop out from nowhere! (Or is that meese?!)
As the second-largest country in the world, Canada sure packs a punch. Its amazing sights draw millions of tourists each year – and for good reason! After all, Canada is home to plenty of great attractions like Banff National Park, CN Tower, and the iconic Niagara Falls.
Whether you're a backpacker, a digital nomad, or just a regular tourist who wants to disconnect from the daily grind, believe me when I say you really want to get a local sim card during your stay in Canada. After all, having good coverage can either make or break your vacation.
Forget about using international roaming though: it's way more expensive than using a local Sim card.
In fact, while it's one of the most incredible countries in the world to explore, Canada is also known for its high prices. It's said to have one of the highest mobile data rates in the world – but don't worry: I've got your back!
To help you get the best bang for your buck, I compiled a list of the best-prepaid sim cards in Canada, along with a few handy tips you may wish to keep in mind when choosing your network operator. So, let's check them out.
Do You Need a Sim Card For Canada?
Okay, first things first: yes, you will find free public Wi-Fi in Canada, no doubt about that!
However, it's important to know that free Wi-Fi is mostly available in urban areas. If you're visiting Canada's national parks or if you'd like to explore those glorious yet remote regions, a sim card will certainly come in handy – both for navigation and safety!
If you're planning on squeezing in a bit of work during your stay, I really wouldn't recommend that you depend solely on free Wi-Fi: public networks aren't always reliable, and you'll probably need to limit yourself to urbanized areas.
On the other hand, getting a local sim provides way more flexibility since you can go just about anywhere without having to worry about staying connected. Whether you're using your devices to track out your routes on Google Maps, order an Uber, scroll through social media, or translate menus, a local sim card will go a long way in ensuring that you have an absolutely epic time in Canada!
I mean, how else are you going to upload you're hundreds of selfies at some of the best lakes in Canada!?
Our Recommendation For Best Sim For Canada
Canada is a massive country, y'all! This means that you'll find more than your fair share of mobile providers around. After going through various options, I can totally vouch for the HolaFly eSim- both in terms of prices and packages. They are for sure the best eSim for travel and backpacking.
If you're not familiar with eSims, they basically refer to virtual sim cards that you simply need to install on your phone just like any other application. Beats fiddling about with irksome bits of plastics, right?
With an eSim, you won't need to find a vendor as soon as you land. Best of all, there won't be any shocking phone bill waiting for you when you return home!
And no- contrary to popular belief, you won't need to remove your original sim cards. The eSim is digital, so you can still access your original sim anytime you want. This means that you can also keep your original WhatsApp number.
Want to know more? Check out this guide to using eSims for additional info and advice.
The reason why the HolaFly eSim tops our list of best-prepaid sim cards in Canada is that HolaFly taps into the country's three networks while offering better deals than most. More importantly, the application and website are both super straightforward and simple to navigate- perfect for first-time users!
It's important to know that eSims don't work on all phones. If your device isn't compatible, you can always consider getting the Onesim North America Package instead.
Where To Buy a Sim Card in Canada
Okay, now that we've established that a local sim card will come in useful- especially if you're backpacking around Canada – let's move on to what we all want to know. Where exactly should one go to grab a local sim card?
Like most countries, you can buy a Canadian prepaid sim card at the airport, but I must say that it's not the most budget-friendly option since you'll most likely receive low data and high costs. If you didn't know, Canada is pretty expensive!
Third-party retailers are allowed to add a surcharge too. It's also good to know that not all airports offer sim cards so, depending on where you're landing, you may not find one on arrival.
Alternatively, you can always head to the nearest mall and get your prepaid sim from a retail store. It's also possible to grab sim cards from convenience stores like 7Eleven, Dollarama, and most gas stations (especially the bigger ones).
However, it's never a bad idea to get your sim card sorted before catching your flight so you're connected as soon as you arrive. This is where eSims come in handy since you'll be able to set it up even before flying out. If your device isn't compatible with eSims, you can also browse Amazon and order a plastic international sim from your provider of choice.
In most cases, you may need to provide your passport when buying the sim card. Remember to ensure that your phone's unlocked and good to go!
Mobile Operators in Canada
It's no secret that the Canadian economy is heavily dominated by a few big companies- and the mobile industry is no different! There are four main carriers in Canada:
Telus Mobility
Recognized as the Top Major Carrier in Canada by the Business Choice Award, Telus Mobility covers 99% of the country. In fact, Bell Mobility partners with Telus to provide 5G, LTE, and UMTS networks across the country. So if you're headed on a Canadian road trip you can be confident you'll be covered.
With over 9.3 million subscribers to its name, the company is mainly known for its postpaid plans, but rest assured that it also offers numerous prepaid packages with prices starting as low as $15. In my opinion, the best Telus prepaid package is the Nationwide Talk, Text & Data 30 plan which features 4G LTE data (1.5GB).
Public Mobile and Koodo also operate on the Telus Mobility network.
Virgin Mobile
One of the great things about Virgin Mobile is they operate on the super-reliable Bell network so you can expect a pretty solid coverage in most areas.
Originally launched as Virgin Mobile Canada in 2005 (now Virgin Plus), this company was initially known as one of the best MVNOs in Canada for prepaid plans. With a Members Benefits program, Virgin Plus is known for offering exclusive VIP discounts and experiences with numerous entertainment, music, fashion, and travel brands.
I can vouch for their Unlimited Canada-Wide package which offers 2.5GB data with an extra 500 MB on autopayments, perfect for your gap year in Canada!
Rogers
While Rogers was initially launched as an expansion of Canadian Telecom, it quickly established itself as one of the giants in the mobile industry. This company is especially known for its rapidly expanding 5G coverage and premium plans.
Since it boasts affordable prepaid packages, Rogers is a great choice for budget travelers. All of their plans are BYO phones, so there's no need to purchase a new device.
One of their most popular prepaid options is the Talk, Text, and Data 55 plan which offers 8GB of 4 LTE data per month.
Bell Canada
Historically speaking, Bell Canada is among one of the most powerful and important companies in the country. It was even named as the 5th largest company in Canada.
In addition, Bell is also known for having one of the best coverage footprints in the country. So much so that carriers like PC Mobile, Lucky Mobile, and Virgin Mobile operate on Bell's network. Like Rogers, this company is also known for its cheap yet reliable plans. Reception in rural and sparsely populated zones can sometimes be choppy but all in all, Bell has the largest coverage in Canada.
In terms of prepaid sim packages, I can recommend their monthly Unlimited Talk & Text + 500 MB Data package.
Other Mobile Virtual Network Operators
While these are some of the top providers in Canada, it's important to know that there are a lot of smaller wireless carriers that piggyback on these networks. For example, you'll find that MVNOs like Fido, Lucky Mobile, and Koodoo Mobile all piggyback on major companies such as Rogers, Bell, and Telus.
As such, the market is far broader than many realize, so it does pay off to properly research the best prepaid sim cards in Canada and compare various plans before finally deciding on one.
Best eSims For Canada
One of the easiest ways of reducing your carbon footprint when traveling is simply to get an eSim. Not only are they easy to use and far less fiddly than classic sim cards, but eSims are super eco-friendly. Plastic waste associated with the disposal of regular cards is eliminated and carbon emissions related to both the manufacturing and transportation of plastic sims are lowered.
Best of all, you can get them even before flying out to your destination. Win, win, right?
Let's take a look at our recommended eSims for Canada!

Do You Want to Travel FOREVER??
Pop your email in below to get a FREE copy of 'How to Travel the World on $10 a Day!'.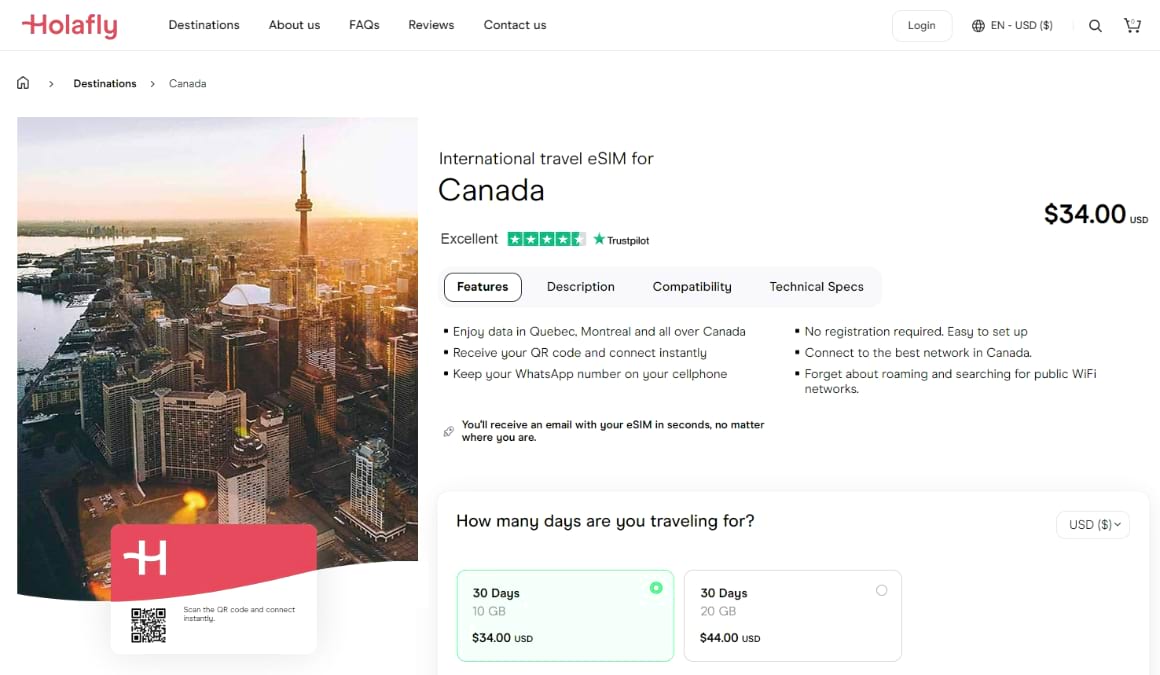 As I mentioned earlier, HolaFly has a super easy installation and activation process. This eSim uses Rogers Wireless.
To begin with, head over to their website where you can choose from their two packages. A 30-day plan will set you back $34 for 10 GB or $44 for 20 GB. Once you've selected and paid for your eSim, you can set up your plan by scanning the QR code.
Before you buy the eSim, it's crucial to check whether your smartphone is compatible with Holafly. You also need to ensure that your phone is unlocked.
It's also good to know that you won't be able to hotspot other devices or share data when using the Holafly eSim. Because it's a data-only package, you won't be able to send SMS messages or make phone calls directly from your cell phone but you can use Skype or WhatsApp instead.
If you're planning on crossing the border, I would suggest that you opt for their North American package instead. This plan ensures connectivity in Canada, the U.S., and Mexico without having to pay extra. A 6GB North America package costs $54 for 15 days.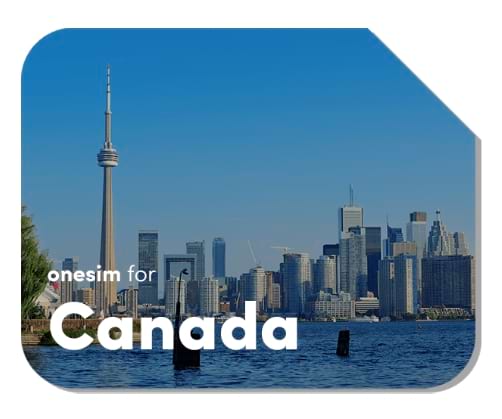 Next on our list of best prepaid sim cards in Canada is OneSim, another excellent option for travelers who would rather get an eSim.
If you're an avid world explorer, you'll be glad to learn that OneSim offers a world package that works in virtually all major travel destinations! While the world package costs $9.95 to download, you need to buy your selected data plan separately and the price does vary according to your destination.
Various plans are available for Canada. A 1GB (7 days) plan costs $5.90 while 3GB (30 days) costs $14.90. As far as monthly plans are concerned, you'll need to budget $22.90 for 5 GB, $39.90 for 10 GB, and $59.90 for 20 GB.
Just like HolaFly, you'll receive a QR code to activate your eSim. Bear in mind that your package validity starts as soon as you scan the code and download the eSim. Because OneSim does not currently have a top-up service, you'll need to buy a new plan if you want to use your eSim longer.
You'll find a list of all compatible devices on their website.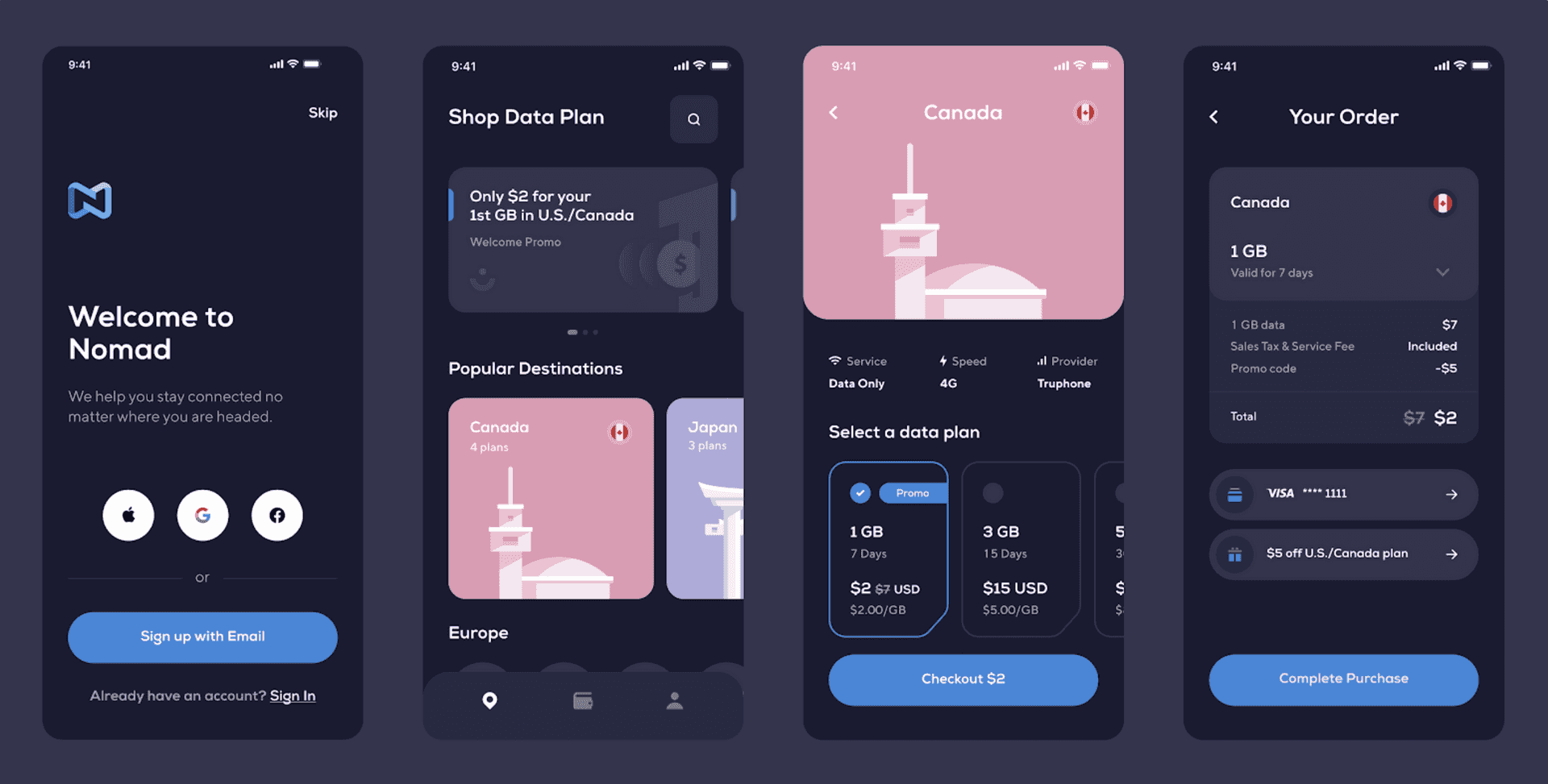 Another eSim marketplace, Nomad is especially known for its affordable data packages at near-local prices. What makes Nomad interesting is that they'll actually help you match with the best provider based on your individual needs and budget.
As always, it's important to check whether your phone is compatible with Nomad before buying a package.
When it comes to their data plans in Canada, Nomad offers an extensive choice of options ranging from $7 to $45. You'll be able to opt for weekly or monthly plans. You can expect to have 4G/LTE speed with Nomad's eSim, but the exact speed does vary depending on the time of day and location.
Unlike other eSims, Nomad does allow you to add more data, but you can only do so while your sim is active. It's important to know that you'll only be able to install this eSim once. In addition, you have a month to activate your plan after purchase.
In addition to their data packages, Nomad offers SMS plans in select countries, and yes, Canada's on the list! You can expect to spend $4 for 100 texts, $10 for 300 texts, or $16 for 500 texts monthly. 60-day and 90-day SMS packages are also available.
Want to know more? Have a look at our in-depth guide to Nomads Sims for additional info.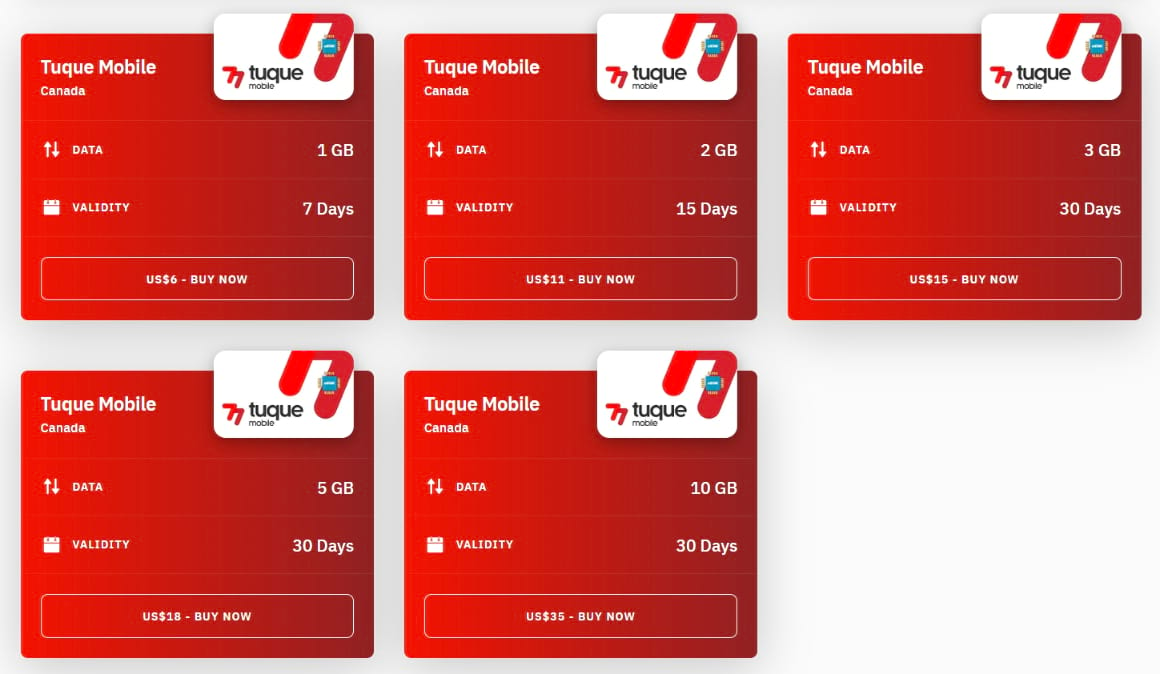 Not only is Airalo one of the best prepaid sim cards in Canada but it may actually be the very first eSim store in the world! Along with local packages, Airalo also features regional and global plans.
With data coverage in more than 200 countries, Airalo features various options for Canada. This eSim connects to the Rogers Network.
A weekly 1GB plan costs $6 while a 15-day 2GB plan will set you back $11. As far as monthly packages are concerned, you can expect to spend $15 for 3GB, $18 for 5GB, or $35 for 10 GB. Global eSims cost $9 (7 days) to $89 (180 days).
Unlike other eSim providers, Airalo does allow you to share your data, just like you would with a Pocket WiFi. While you can install up to 12 eSims on your device, you can only use one at a time. The exact number of eSims that you'll be able to install depends on your device model.
The best present of all… is CONVENIENCE!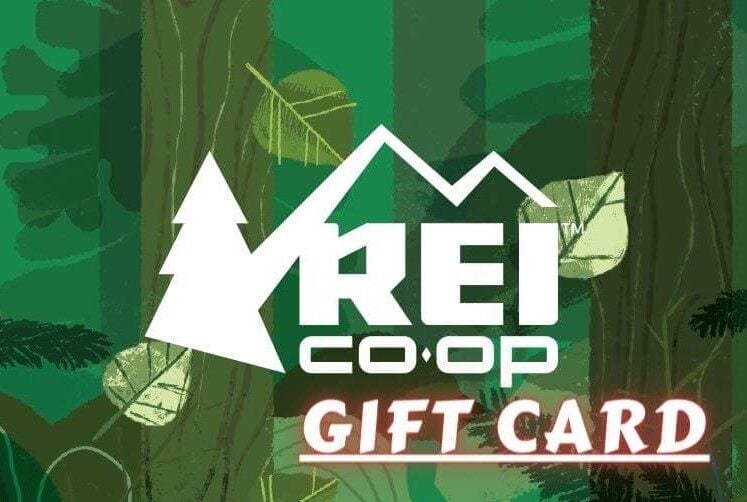 Now, you could spend a fat chunk of $$$ on the WRONG present for someone. Wrong size hiking boots, wrong fit backpack, wrong shape sleeping bag… As any adventurer will tell you, gear is a personal choice.
So give the adventurer in your life the gift of convenience: buy them an REI Co-op gift card! REI is The Broke Backpacker's retailer of choice for ALL things outdoors, and an REI gift card is the perfect present you can buy from them. And then you won't have to keep the receipt. 😉
Buy on REI!
Best Plastic Sims For Canada
If your device isn't ready for eSim cards yet, here are some of our recommendations for the best plastic sim cards: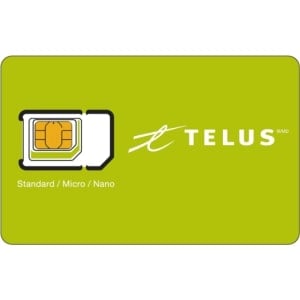 The second-largest wireless carrier in Canada, Telus Mobile operates networks through HSPA + and LTE. Telus sim cards are generally valid for 30 days and you can use them all throughout Canada.
Telus prides itself on having one of the fastest connections on the planet. You can easily buy and activate your sim card right on the Telus website. While the company offers numerous packages to choose from, all their plans include both Canadian and international messaging, conference calling, call waiting, Voicemail 3, as well as Telus Call Display.
A sim card will set you back $10. In terms of packages, Telus features the Nationwide Talk & Text 15 ($15 for 30 days), Nationwide Talk & Text 25 ($25 for 30 days) or Talk & Text 100 ($100 for 365 days).
In addition, you'll find various data add-ons such as 100 MB of data for $10, 500 MB for $20, and $30 for 1GB. As long as you've got an activate rate plan going on, you'll be able to use your add-ons for 30 days starting on the day of purchase.
Operating on the Bell Canada Network, Virgin Mobile currently offers three different types of coverage in Canada: LTE, 4G HSPA, and LTE-A. Virgin Mobile is also active in the UAE, the UK, Saudi Arabia, Poland, Kuwait, Colombia, and Ireland.
Once you get your Virgin prepaid card, you can activate it online. All prepaid plans include 3-way calling, call forwarding, and unlimited texts as well as video and picture messaging from Canada.
Virgin Mobile offers speeds of up to 150 Mbps. Data plans start from $30 per month while monthly plans will set you back $15 per month.
Planning a longer stay in Canada? Then you can always opt for an annual plan for $100 per year.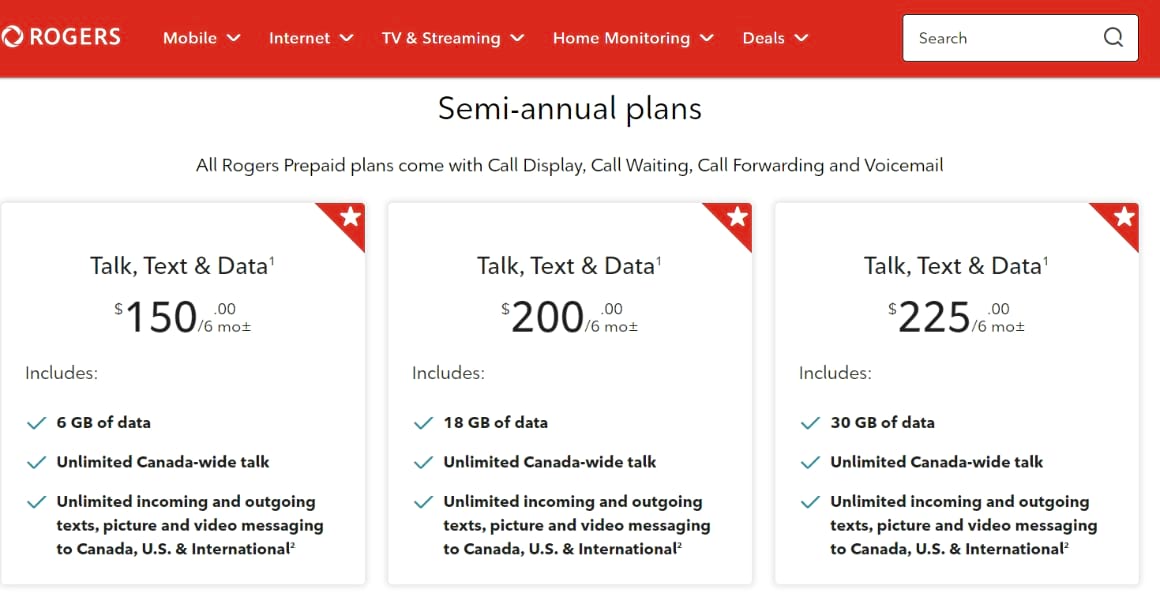 Here's a real doozy as far as the best-prepaid sim cards in Canada are concerned! As I mentioned above, Rogers is one of the leading operators in the country, so you'll have plenty of packages to choose from.
For instance, the company is one of the few operators to offer semi-annual plans, perfect for digital nomads or those planning a longer stay. These plans cost between $150 and $225 (6 GB to 30 GB).
Monthly plans will set you back between $15 and $55 per month. Travelers also have the option of selecting add-ons like preferred calling rates to over 180 international destinations for $5 per month.
In addition to regular plastic sim cards, Rogers also offers eSims compatible with select phone models.
Bell is said to have the best 4G/LTE coverage in the country. It's possible to buy a Bell sim card from gas stations, grocery stores, or convenience stores for around $7.45.
A prepaid 500 MB voice and data plan costs $30 per month while 2.5 GB will set you back $40/month, including unlimited talk and text. For heavier usage, you may wish to consider the 4.5 GB or 8 GB package for $45/month and $55/month respectively.
Bell also provides eSims, so be sure to check your phone's compatibility on their website, if that's what you'd like to go with.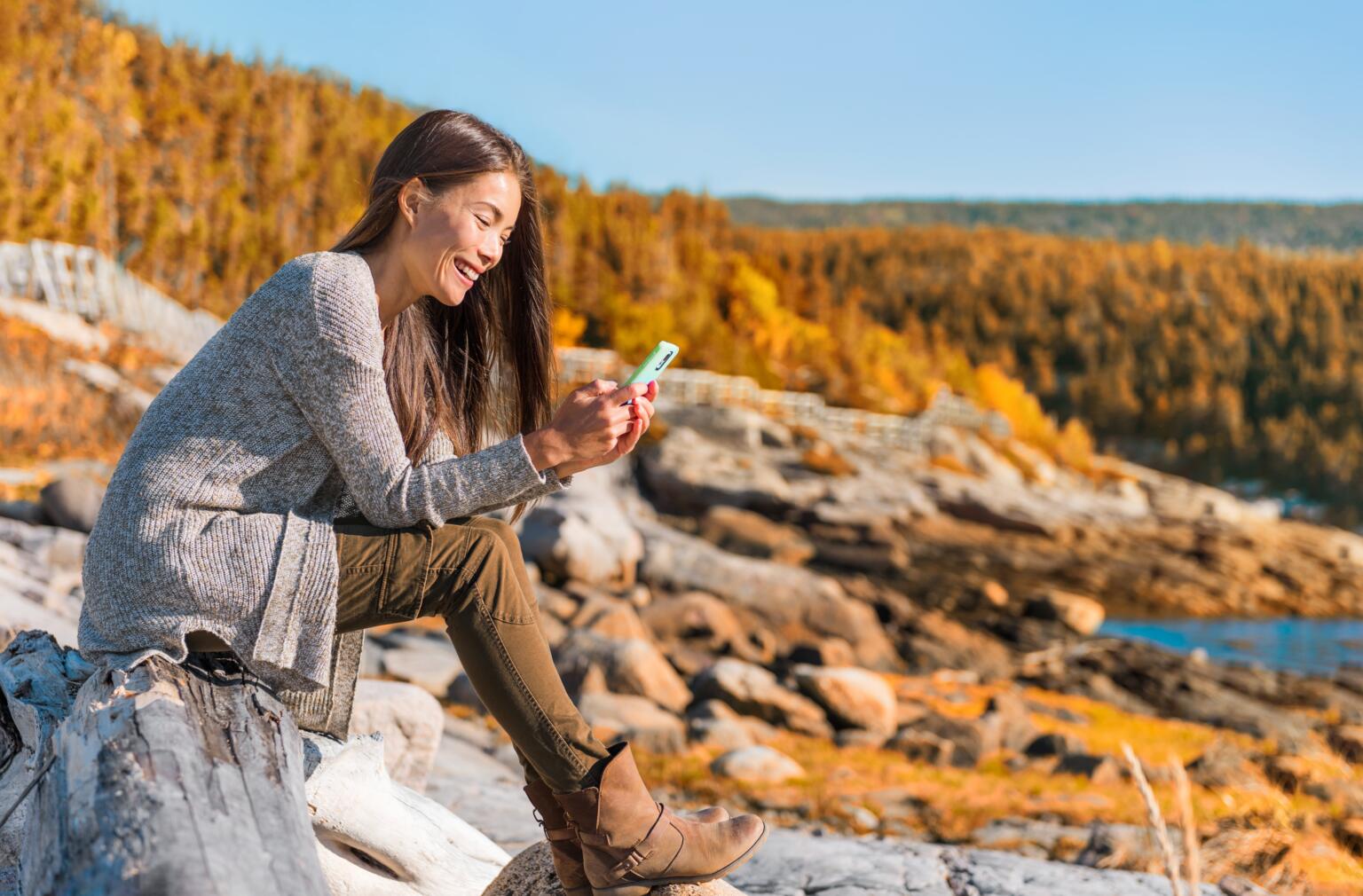 Do You Need a North America Package?
Feeling particularly adventurous? Then, you may wish to consider crossing over to the U.S. after your trip to Canada! I mean, the U.S. is literally just a quick flight or coach ride away from Canada, so it would be a shame to not take advantage of the proximity between these two countries, don't you think?
Don't worry if you're traveling on a limited budget: you'll find heaps of budget-friendly hotels, Airbnbs, and even hostels speckled all over the country.
Now, if you're considering a trip to the U.S.A, bear in mind that a North American package might work out better when browsing for the best prepaid sim cards in Canada. You'll not only avoid the hassle of having to get a whole new prepaid card for the second leg of your trip, but it may actually be more budget-friendly in the long run.
Both OneSim and HolaFly offer interesting North America plans that certainly won't break the bank!

Our GREATEST Travel Secrets…
Pop your email here & get the original Broke Backpacker Bible for FREE.
Final Thoughts
There's no denying that Canada is one heck of a country! It's laden with just about everything you could wish for on a trip: gorgeous landscapes, bustling city centers, a solid digital nomad scene, and excellent eats all over. In my opinion, the easiest way to ensure that you'll make the most of your trip there is by getting a solid data connection that you can rely on.
I hope this guide has helped you choose the right card based on your budget and preferences. If you're still having trouble deciding, then I must say that Holafly has my vote!
Heading south of the border? Check out these prepaid USA sim cards too.
---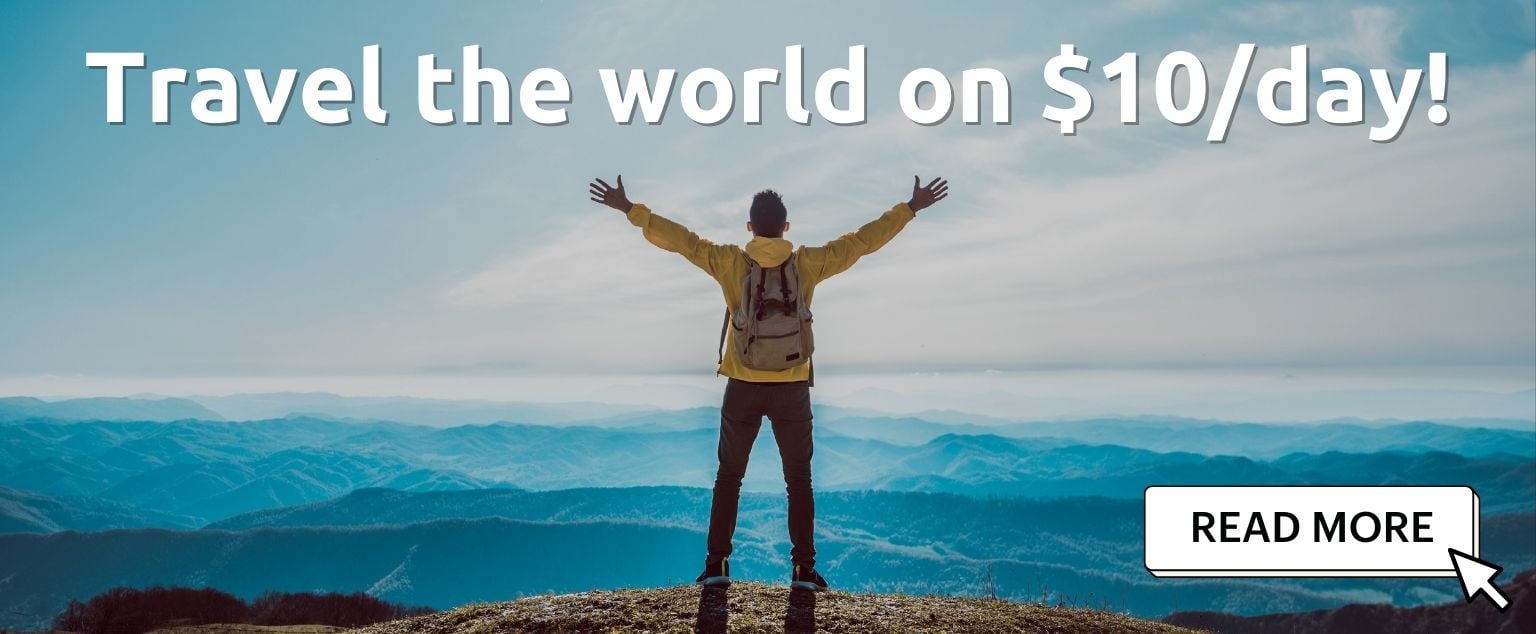 And for transparency's sake, please know that some of the links in our content are affiliate links. That means that if you book your accommodation, buy your gear, or sort your insurance through our link, we earn a small commission (at no extra cost to you). That said, we only link to the gear we trust and never recommend services we don't believe are up to scratch. Again, thank you!