Canada is famously vast. It's the second-largest country in the world and naturally encompasses a whole lot of landscapes. From the epic Canadian Rockies and grasslands, to the winding coastlines of Nova Scotia, road trips are the best way to see it all.
Canada is so large, it can be intimidating to try and tackle it with your own four wheels. That being said, it's easy to break a road trip in Canada into bitesize sections.
This guide is here to show you how to do it! It is chock full of all the information you need for an epic road trip – along with some itineraries and must-see sights. Get the motor running, and head out: adventure awaits.

Do You Want to Travel FOREVER??
Pop your email in below to get a FREE copy of 'How to Travel the World on $10 a Day!'.
Why Roadtrip in Canada?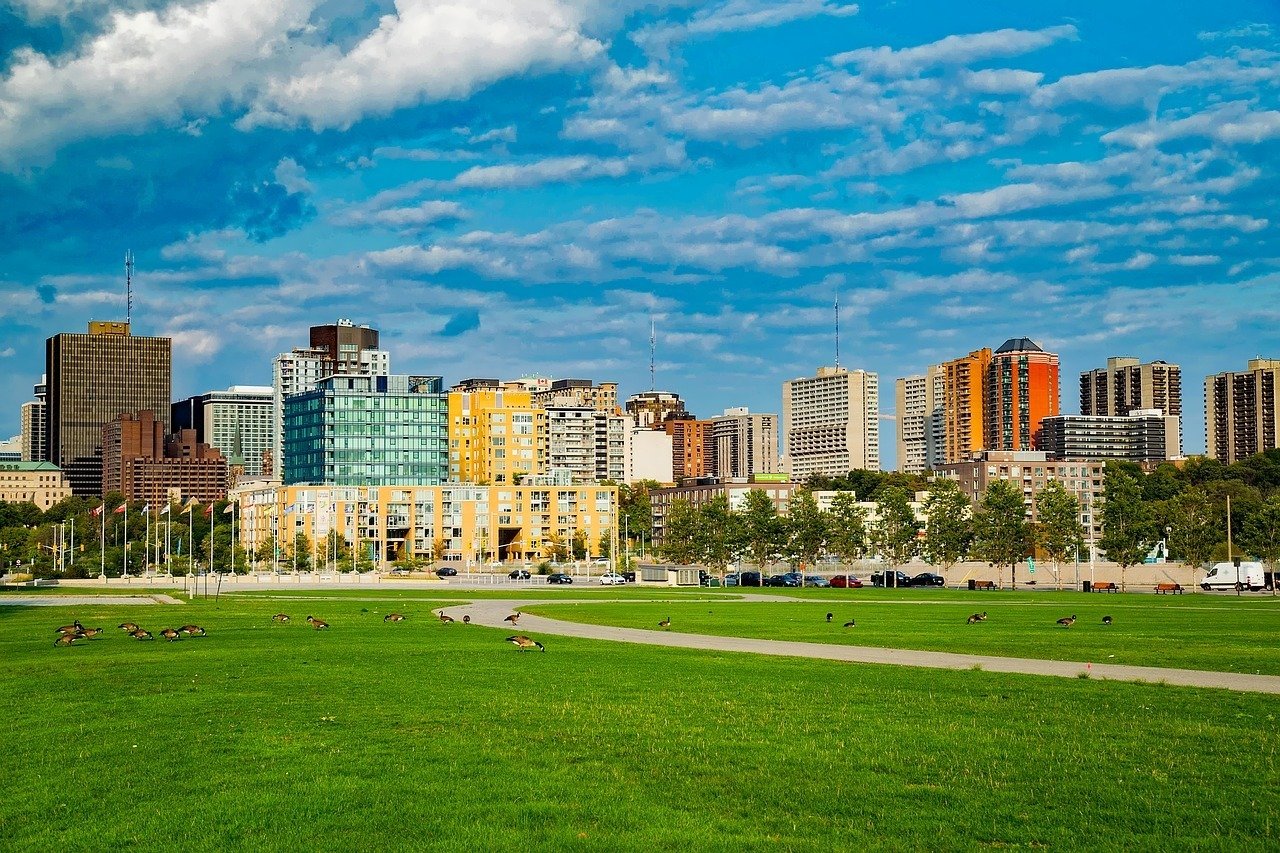 Why should you choose to take a road trip to explore Canada? Not only will you get to explore the untrodden-path, you will get to see a side of the country that regular ol' tourists don't see – and we love that!
Public transport doesn't travel far enough – Canada may be a developed country with an impressive infrastructure to match, but out in the wilderness it's not exactly well connected. There are some super remote destinations in Canada, many of which simply cannot be reached by public transport.
You can explore off-the-beaten-track destinations and experience the 'real' Canada – One of the best things about a road trip in Canada is that you can see a lot of sights that are totally under the radar. Visiting remote places will give you a look into local life.
You can travel at your own pace – While you can opt to join a tour, you won't have the freedom to explore. You'll be taken to viewpoint after viewpoint, herded along with other tourists. Fine for some, but if you like going at your own speed, then a road trip is the way to go.
The national parks in Canada are best visited on a road trip – Having your own set of wheels doesn't only mean you'll be able to go at your own speed; it also means you'll be able to spend time hitting up epic sights along the way. The national parks in Canada are filled with highways and scenic roads, with opportunities to stop off at magnificent viewpoints.
Canada ain't cheap – We know Canada is expensive. It goes without saying that transportation in the country is pricey. Renting a car rather than shelling out for train travel and tours is going to help your traveling budget go a little further.
Driving in Canada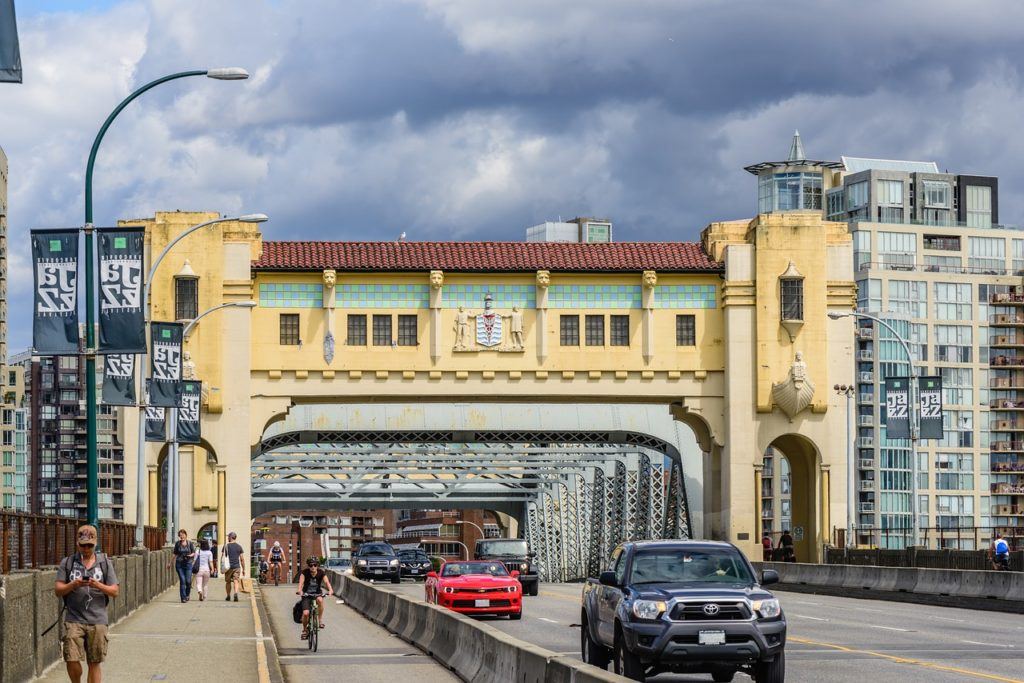 Renting a Car in Canada
Given its size, driving in Canada can be daunting. But it is pretty simple, Canada has a network of well maintained highways. The thing you'll probably want to pay attention to is the weather, especially on some of the country's more winding mountainous routes.
Obviously, you'll need a car. Luckily, hiring a car in Canada is straightforward. There are large, internationally renowned rental companies that offer a selection of different vehicles.
You'll want to book in advance during popular high season (i.e. summer) to avoid being disappointed or paying over the odds. You'll also need to consider:
You need to be at least 21 to rent a car. Anywhere in Canada, if you're under 25, you will be paying a young drivers' surcharge, the cost of which varies.
You'll need a credit card for the deposit. The price of the deposite varies depending on the type of vehicle and length of rental (anywhere from $100 to $1,000).
Additional driver charges depend on the company and rental agreement. On average you'll have to pay an extra $10 per day for an additional driver.
Insurance is a must! Though many rental companies offer CDW (Collision Damage Waiver) among other built-in policies, it's worth making sure you're covered by additional personal accident insurances, or things like theft.
Don't have a car? Well, we're going to have to sort that out! Use rentalcars.com to find the best deals on the web and save heaps of cash!
Road Rules in Canada
Canada is incredibly safe, and the roads are just the same. Any good, experienced driver will find driving in Canada pretty simple. They drive on the right side of the road, have – mostly – automatic cars, and the road rules are pretty straightforward. They may change province to province, but the main standards are the same across the country.
Speed limits are in kilometres, and vary between provinces. As a general rule of thumb, urban areas have a speed limit of 50 km/h, and rural areas 80 km/h.
Pedestrians have right of way on crosswalks. You won't necessarily be fined, but you might get some pissed off yells.
There are some weird road rules:
In Ontario, sleighs must have at least two bells. You won't be driving a sleigh, but it's a fun driving fact.
If a school bus stops, you also have to stop – at least five metres from it. Don't overtake without being very cautious.
When you are overtaking on Prince Edward Island, you have to honk – it's the law. But locals say it isn't actively enforced.
You may find some road signs only in French. Brush up on your français, or have a passenger ready to Google translate!
Road Trip Route: Calgary to Vancouver
From: Calgary
To: Vancouver
Total Distance: 971 km
Days: 7 days
Top Road Trip Stops: Banff National Park, Yoho National Park, Lake Revelstoke, Sicamous, Othello Tunnels
One of the best road trips to take in Canada is embarking on the Trans-Canada Highway. It's an impressive 7,821 kilometre route, but we aren't suggesting you tackle it all.
The most accessible section of the highway is from Calgary to Vancouver. On the drive you'll pass through big hitters like Banff and Yoho National Parks, and wind through the awe-inspiring Rogers Pass from Golden to Revelstoke. Then it's onward to Kamloops, Hope and finally, Vancouver.
Wear a seatbelt and don't forget your swimsuit – it's time to head out on the highway!
Day 1: Calgary to Banff (1.5 hours)
Your first day on this Calgary to Vancouver jaunt kicks off in Calgary, obviously.. heading to Banff National Park. Today's drive isn't a long one, and the scenery is nothing short of epic! Expect towering peaks, glassy lakes and jaw-dropping views.
Before you leave Calgary, spend some time soaking up the city's history and grabbing all the road trip essentials you'll need – we are talking snacks and drinks.
Swing by Fish Creek Provincial Park, or get an awesome view of the city from Calgary Tower. You can even see the Canadian Rockies in the distance!
Day 2-3: Banff to Golden (2 hours)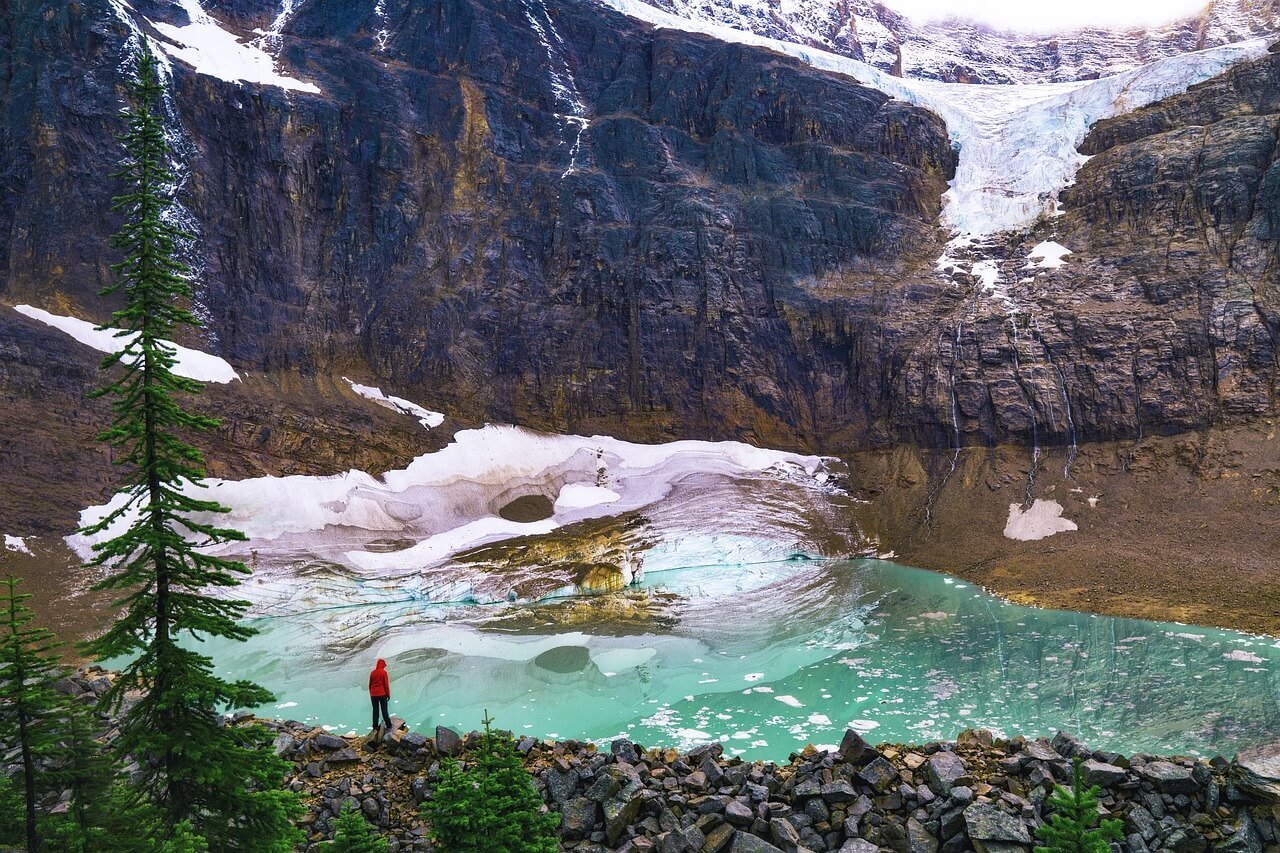 Congratulations, you've arrived in Banff – a must for any road trip in Canada. It's time to soak up the sheer beauty of the National Park. You can make the most of this beautiful landscape by spending two nights camping among the majestic nature.
Go hiking, hit up waterfalls, go kayaking, or simply just take it easy enjoying the amazing food and local shops in Banff Town. Lake Louise is a particular stunner, with some easy trails around it, so don't miss out! Base yourself around Lake Louise for an incredible stay.
On the second morning, it's time to head out. You'll be heading to Golden on a notably spectacular portion of this road trip. There's not a load of driving to do on this day, so you can take it easy, winding along the road as it slices through the magnificent Yoho National Park.
You'll have ample time to make stops, check out the breathtaking Emerald Lake and, for waterfall fans, there's Takakkaw Falls, the second-highest waterfall in Canada.
Once in Golden, nature-lovers will be in their element. This picturesque town nestled in the Canadian Rockies is literally surrounded by national parks! Kick back at an Airbnb, enjoy local food, and get a good night's sleep. There's more adventures to come.
Day 4: Golden to Revelstoke (2 hours)
For day 4 you'll be carrying on along the Trans-Canada Highway. Specifically, you'll be navigating Rogers Pass. This is one of the most amazing mountain crossings in British Columbia, taking you high among the peaks of Glacier National Park. For numbers nerds, that's an elevation of 4,534 feet (1,382 metres).
This route will lead you through a total of five tunnels, built to protect the road from avalanches. Yes, Rogers Pass can be a bit hair-raising if you're not a seasoned driver, or if you've not driven on mountain roads before, but trust us – it's worth it.
Make sure to stop by the Rogers Pass Discovery Centre on your way. The mountain passage was first "discovered" by A. B. Rogers in 1881, and was used by the Canadian Pacific Railways four years later.
Again, take your time driving this route. It's an exciting road with bucket list views! You may want to spend some time at Mount Revelstoke National Park before heading to your final stop in Revelstoke. It's a small but attractive swathe of forest with hiking trails. You could even take a detour up to Lake Revelstoke (if you've got a picnic packed, it's an ideal lunch spot).
Day 5: Revelstoke to Kamloops (2.5 hours)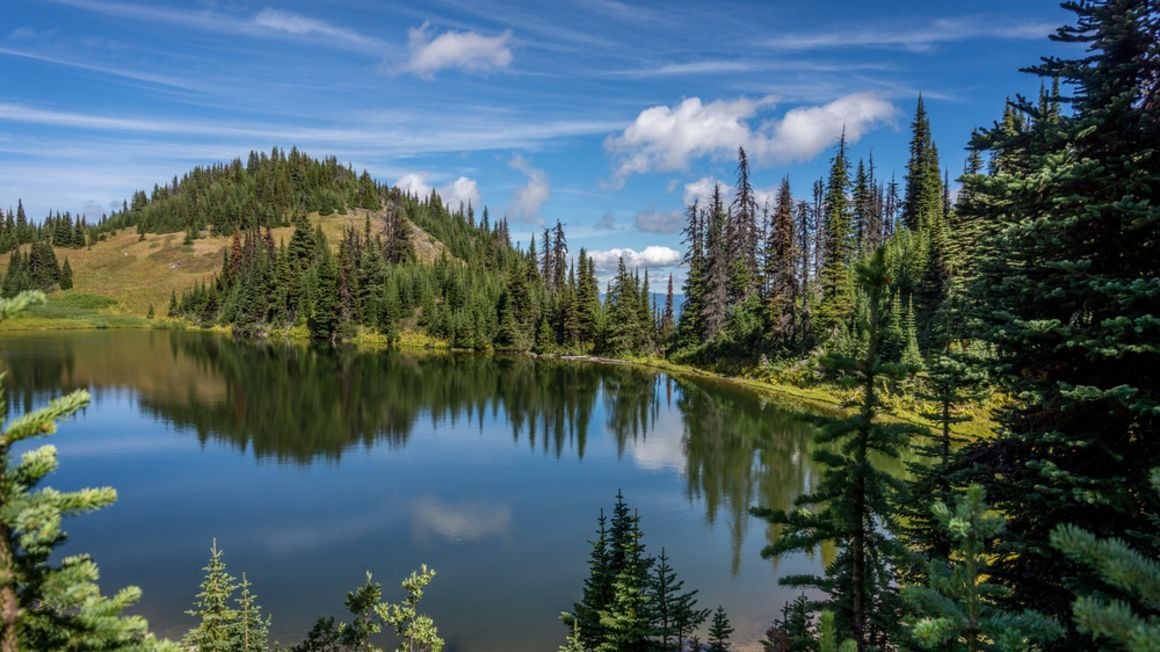 The next step is a bit of a longer drive, even though it's only two and a half hours. You can still take it easy, cruising along the route as it takes you past mountains and through ecological reserves. For this portion of the road trip, you may want to leave a little earlier. There's plenty to see, even if the highest peaks are behind you now.
Make sure you hit up the postcard town of Sicamous. This slice of Rockies paradise sits between Mara Lake and Shuswap Lake. If the weather's good, stop for a while at Sicamous Beach Park. You may not think swimwear is a Canada road trip essential, but it most definitely is come summer.
Further along the Trans-Canada Highway lies the busy town of Salmon Arm. Like Sicamous, it's enviably pretty and boasts enough hiking trails to keep you there a while. The Christmas Island Trail, for example, offers views of the waters edge and hilly landscape.
Salmon Arm also has some top eateries, so stay for lunch (we also recommend sampling some top-notch local ice cream).
The final leg of this day takes you curving around sparkling lakes, grasslands and contoured forests all the way to the city of Kamloops.
Day 6: Kamloops to Hope (2.5 hours)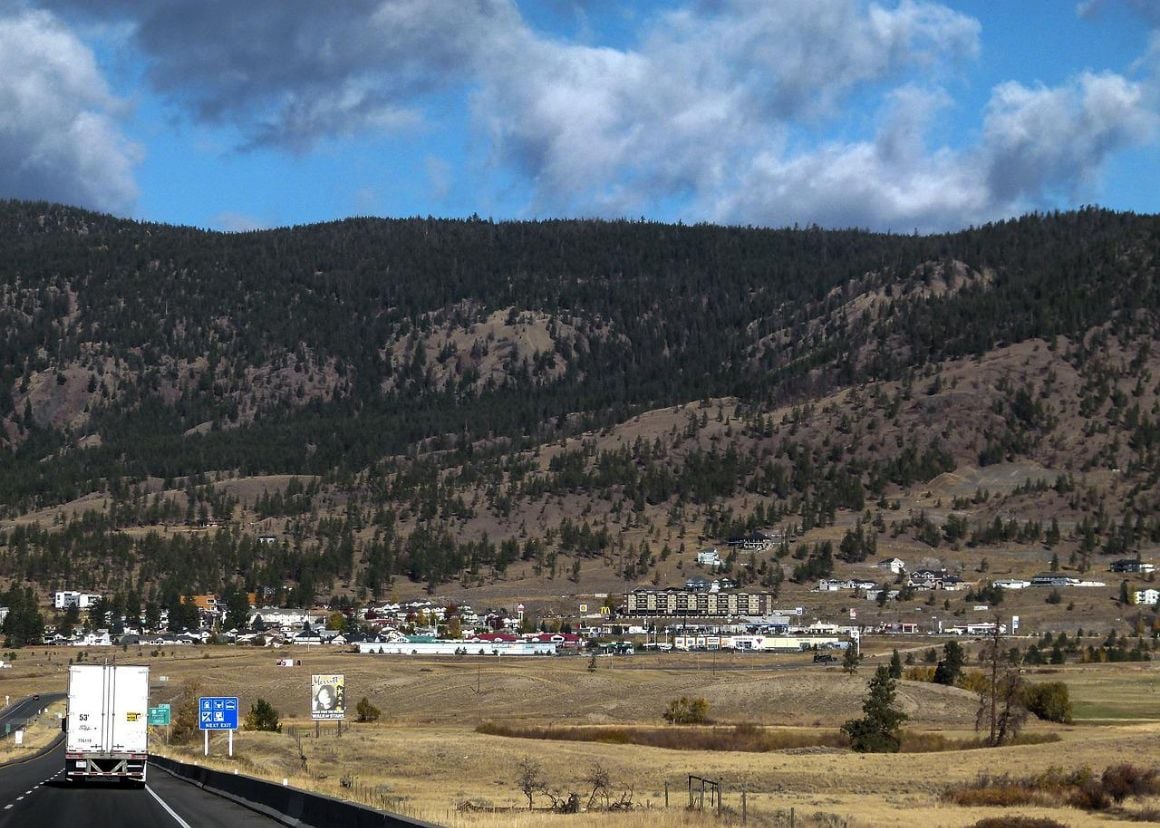 It's another longer drive today. Kamloops to Hope is 2.5 hours, so not a crazy slog, you can take your time. The scenery is not quite as dramatic, but is still incredibly vast as you swoop down into flat, pine tree-laden country with endless skies.
Along the way, there are a lot of stop-off points where you can spend time discovering this part of the Trans-Canada Highway. Lac Le Jeune Provincial Park and its titular lake is the perfect break to take a refreshing dip.
You'll be passing through places like Merritt, a city that feels like a small town, as well as other local settlements nestled in the landscape. Before you arrive in Hope, the road cuts through Coquihalla Canyon Provincial Park.
Here you can hike through old train tunnels that once formed part of the Canadian Pacific Railway. They're officially know as the Othello Tunnels and, as well as a unique hiking experience, they have some awesome views of Coquihalla River below.
Day 7: Hope to Vancouver (1.5 hours)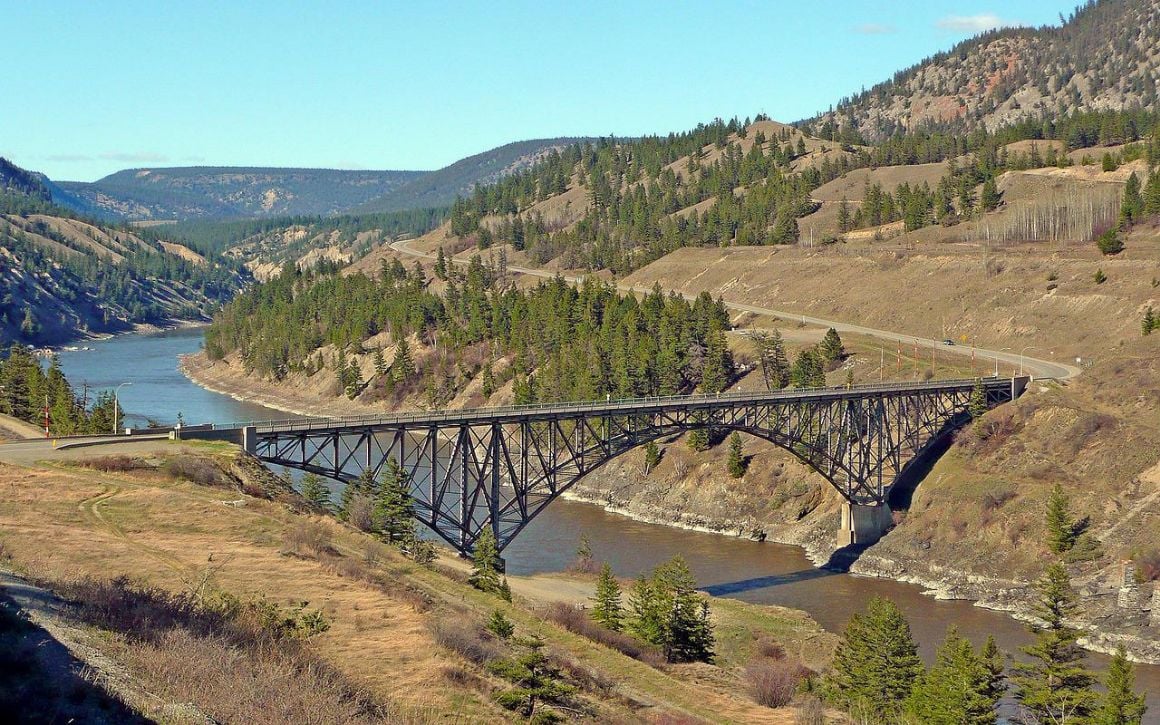 We've come to final day of this Canada road trip. Finishing with a drive from Hope to Vancouver, your final destination. This section of the highway follows the meandering Fraser River, with epic views to match, as it winds its way to British Columbia's biggest city.
It may be a short-ish drive, but there are a lot of places to stop off. Harrison Hot Springs is one of them. This small community, tucked away on the edge of Harrison Lake, is famed for its namesake hot springs (public and private).
Nearby is the pretty Bridal Veil Falls Provincial Park, where it's a simple matter of an easy hike to a glistening waterfall.
Eventually, you'll make it to the buzzing cosmopolitan metropolis of Vancouver. The fun is most certainly not over. Here you can stay in Vancouver for a few days (or more) exploring the city. There's history at Gastown, a thriving Chinatown, and nature to be explored on the doorstep. Enjoy!
Small Pack Problems? 😉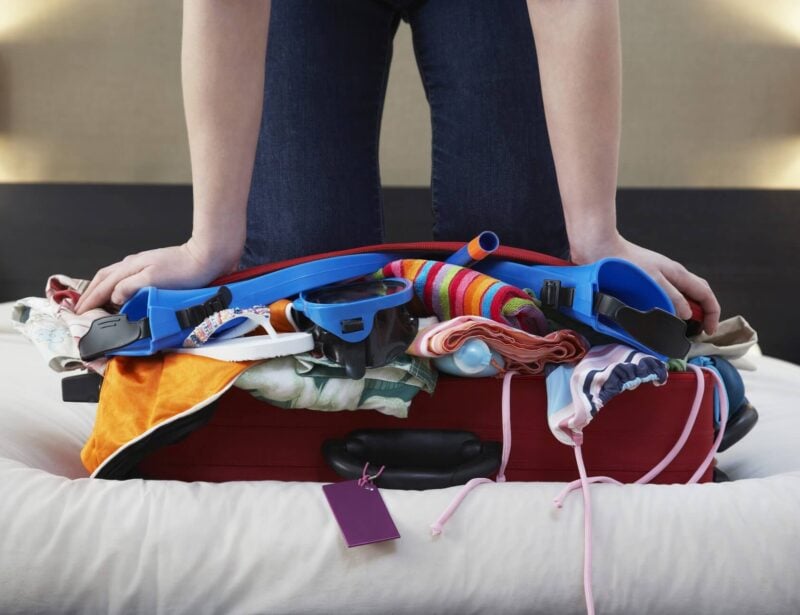 My missus travels with all her clothes in ziplock bags: don't be like my missus. UP YOUR PACKING GAME!
Packing cubes for the globetrotters and compression sacks for the real adventurers – these babies are a traveller's best kept secret. They organise yo' packing and minimise its volume too so you can pack MORE.
Or, y'know… you can stick to ziplock bags.
View Our Fave Cubes
Or Check Out the Sacks!
Road Trip Route: Cabot Trail
From: Sydney
To: Baddeck
Total Distance: 339 km
Days: 4 days
Top Road Trips Stops: Cape Breton Highlands National Park, Rusty Anchor Restaurant, Lakies Head
The Cabot Trail is a renowned Canadian driving route. It's an iconic part of the lesser-visited Cape Breton Island, the northern section of Nova Scotia. Named after the explorer John Cabot, driving the trail offers wide, ocean views, rugged coastline, highlands and riverside idylls.
The star of the show here is Cape Breton Highlands National Park, but truth be told it's all beautiful – from its natural credentials, to the cute villages and delicious eateries. It may not be a very long journey, but this loop is one of Canada's best road trips for countryside coastline charm.
Day 1-2: Sydney to Chéticamp (2 hours 15 min)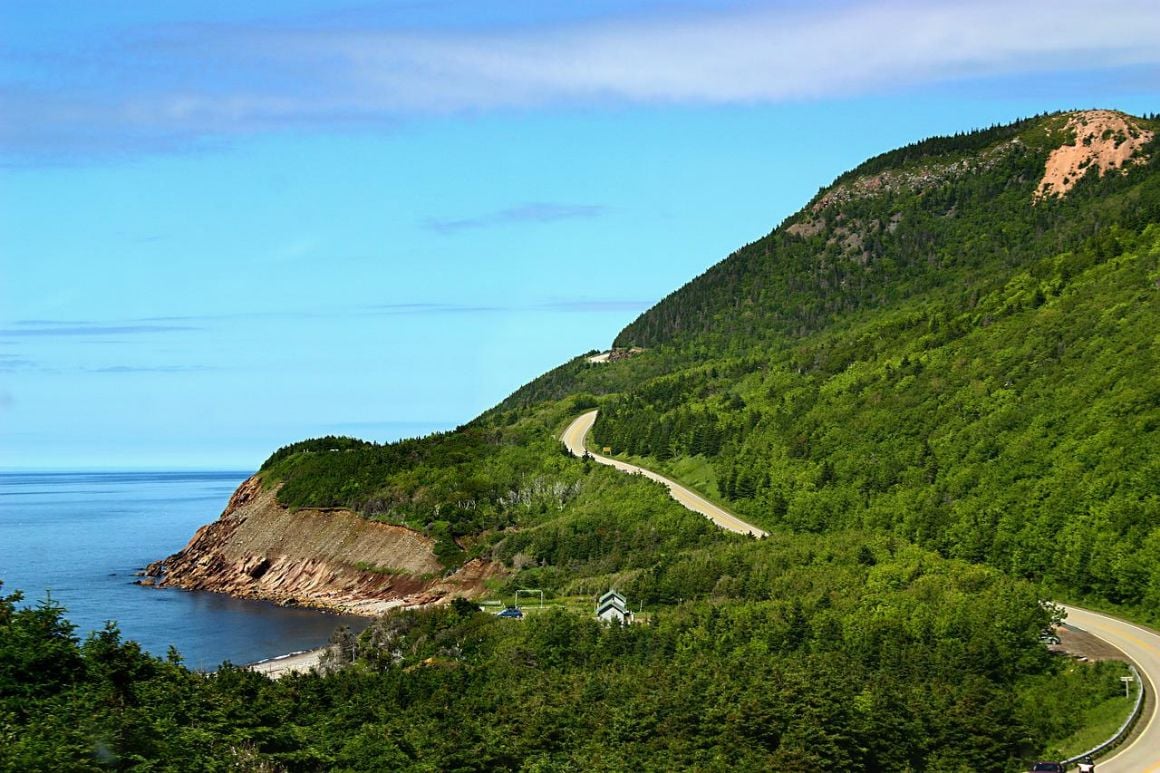 For the first day on the Cabot Trail, you'll be starting things off in Sydney. It's the largest hub on Cape Breton Island, with a ton of history and a picturesque harbour side for strolling. A lot of people arrive by boat because of the big port. It's a logical place to start this Canadian road trip.
The 'official' start of the Cabot Trail is Englishtown. This is where you will be heading from Sydney, along a stretch of the Trans-Canada Highway, crossing over inlets and sections of craggy coastlines. Take a break in Englishtown, if you like – it's scenic, but don't expect ice cream parlours.
Continue onward towards the Middle River Wilderness Area. This lesser-trodden part of Nova Scotia is a highland plateau cut through with deep ravines and punctuated with grasslands. There's some easy-access hikes if you want to stop and stretch your legs for a bit.
From here, follow Cape Breton's west coast, soaking up sea views to your left. It's a pretty mind-blowing drive as you make your way to the charming town of Chéticamp. Make sure to head down to the waterfront where you can spend the evening wining and dining (we recommend the local lobster). The Chéticamp Harbour Lighthouse is beautiful for photo ops.
Day 3: Chéticamp to Dingwall (1 hour 15 minutes)
Start your day bright and early so you can make the most of the continuing scenery of the Cabot Trail. You can stop by Aucoin Bakery in Chéticamp for fresh breakfast delights, and supplies for a picnic.
Just out of town you'll find the Skyline Trail. This well maintained hiking trail is one of the most iconic hikes in the Cape Breton Highlands National Park. It is straightforward hike, and fairly easy, even for casual hikers. You will get some of the incredible coastline views that Cape Breton is famous for. You might even spot a moose or two along the way!
Time to hit the road again, continuing through Cape Breton Highlands. This is probably the least populated part of the Cabot Trail, so make the most of the natural beauty – stopping for photos, and to marvel.
Interested in whales? Stop off at the Whale Interpretive Center to learn more about the marine mammals found in this part of the world. It is close by to MacKenzie Mountain Look-off, a scenic spot even if you can't glimpse whales (whale watching season is May to mid-October).
Rusty Anchor Restaurant is a Cabot Trail must!
Full of oysters, or not, the rest of your short but stunning drive will be making your way to Dingwall. If you're interested in history, stop at the Lone Shelling: an old Scottish hut surrounded by 350-year-old maple trees.
Day 4: Dingwall to Baddeck (2 hours)
Dingwall is an idyllic spot. You don't have to leave right away, so make the most of it. Dingwall Beach is a sandy stretch of shoreline that should be strolled and enjoyed. Some say it's the most beautiful beach in Cape Breton – we'll let you be the judge of that.
There are a handful of hiking trails in the area too. White Point Trail winds along the cliffs and has some awesome viewpoints; a few inclines, but nothing too strenuous.
Once you've had your fill of Dingwall, continue on the Cabot Trail. You'll be on the other side of the peninsula now. Soon enough you'll be at Lakies Head, a must-visit stop-off point, complete with incredible rock formations. The dramatic coastline jostles with a whole roster of places to stop: King's Point Beach, Middle Head, Ingonish Beach and St Ann's Provincial Park (a great picnic spot) to name a few.
Eventually you'll be winding your way to Baddeck. This is the 'traditional' end point for the Cabot Trail. You can stay here a while and continue exploring the area, or drive on and head back to Sydney.
Set on the shore of Bras d'Or Lake, Baddeck is a historic, laid-back village with a chilled appeal all of its own.
Road Trip Route: Viking Trail, Newfoundland
From: Deer Lake
To: L'Anse aux Meadows
Total Distance: 526 km
Days: 4 days
Top Road Trips Stops: Gros Morne National Park, Tablelands, The Arches Provincial Park, L'Anse aux Meadows
The first Europeans to land in North America were the Vikings. Their settlements are what you'll be experiencing on this epic trip in one of the most starkly beautiful slices of the country. If you're wanting to take a road trip in Canada, and like history, this is one for you.
The route will take you from Deer Lake to Rocky Harbour (through a UNESCO national park), onward to Port Saunders, then to Flowers Cove, and finally L'Anse aux Meadows. Brush up on your Scandinavian history and get ready to hit the road!
Day 1: Deer Lake to Rocky Harbour (1 hour)
Deer Lake is the starting line for a pretty epic Viking Trail, one of Canada's best road trips.
Heading up Highway 430 is how you'll start things off. Driving past natural beautiful spots like Trout River and Bonne Bay, as you make your way towards Newfoundland's west coast.
You'll also be driving through the UNESCO-recognised Gros Morne National Park. It's an utterly stunning part of Newfoundland, if not the whole of Canada! There are countless hiking trails here, such as the 8-hour Gros Morne Summit hike.
If you want to spend another night in Rocky Harbour to tackle this, and other, treks, we say go for it.
One of the coolest parts of the national park are the Tablelands. Located between Trout River (stop for quaint fishing village vibes) and Woody Point, it's a barren swathe of land made up of part of the earth's mantle that was forced upwards by tectonic action. It's actually the place where the theory of tectonics was formed! Pretty cool.
Rocky Harbour itself is the jumping off point for Gros Morne, with a selection of accommodation and eateries – or you could opt to camp in the national park.
Day 2: Rocky Harbour to Port Saunders (2 hours 15 minutes)
Say so long to Rocky Harbour, as you hop back on Highway 430 and head into the wilds of northern Newfoundland. Along the way, the route passes through a number of tiny fishing villages.
Day 2's drive isn't too long, you can afford to take it slowly and enjoy the landscape without rushing things. You have time to stop off – how about one of those fishing villages? Parsons Pond is a good one. Backed by hulking mountains and surrounded by waterways, it's a charming place with a few cafes and eateries to satisfy a hungry traveller.
Things will get very rural, very quickly. Soon enough, it'll just be you, the road, and places like The Arches Provincial Park. Further north, there's also Table Point Ecological Reserve for yet more stunning coastline and rock formations. Don't expect to see any other road trippers around!
You will pass River of Ponds Lake, and take twists around Hawke's Bay, all the way to Port Saunders. This small community is a peaceful base for the night, it's near Port au Choix National Historic Site: one of a handful of known former Viking settlements.
Day 3: Port Saunders to Flowers Cove (1 hour 10 minutes)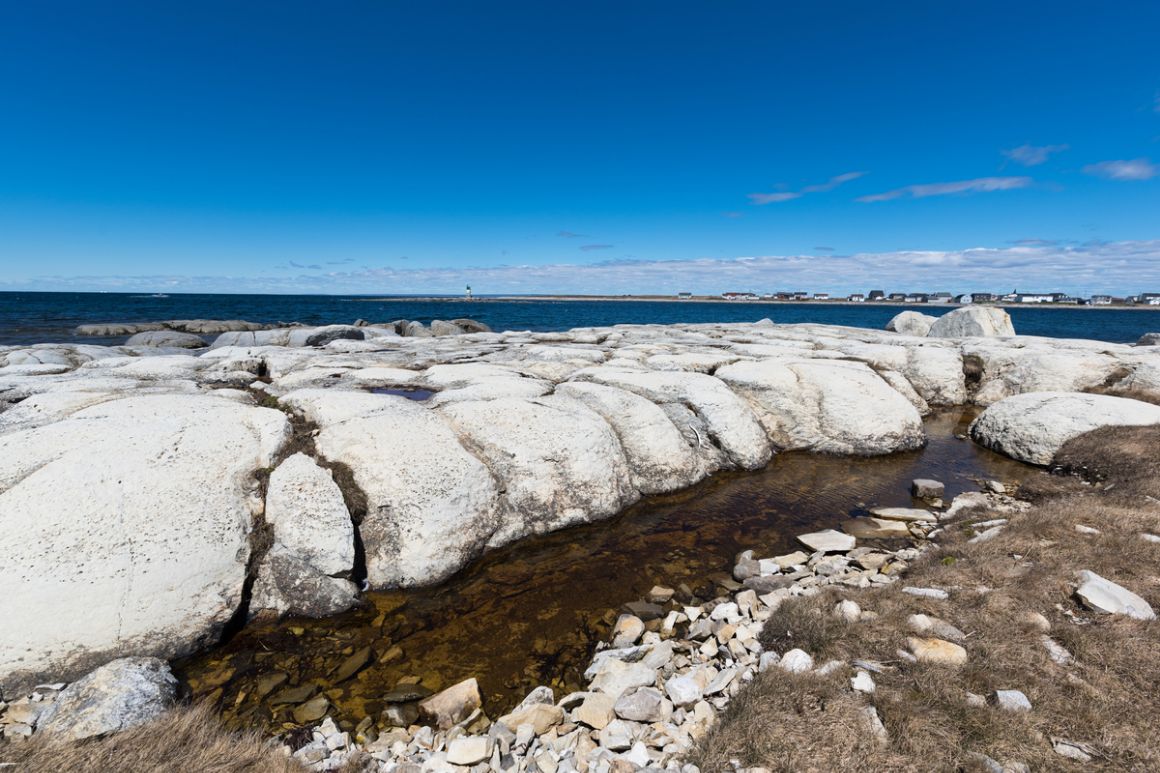 North – that's the direction you'll continue to drive from Port Saunders as you make your way along this Viking-themed road trip. Things get more and more remote the further you drive; think little hamlets, forested landscapes and bridges over stark inlets.
The drive to Flowers Cove isn't very long at all, so you'll have plenty of time to stop off and appreciate just how remote this part of Newfoundland is. One particularly picturesque spot is The Marjorie Bridge & Thrombolites Walking Trail.
Featuring an iconic covered bridge, this trail gives you the chance to see thrombolites: a very rare type of fossil structure. You may even be lucky enough to spot an iceberg in the distance! The small community of Flowers Cove is just a stone's throw from this prehistoric nature spot.
Day 4: Flowers Cove to L'Anse aux Meadows (1 hour 30 minutes)
Your final day on the Viking Trail brings you to the main event – L'Anse aux Meadows. This archaeological site is located on the northernmost point of Newfoundland, and marks the place where, roughly a thousand years ago, Viking explorers were the first Europeans to land on North American soil.
Structures excavated at this UNESCO World Heritage Site date back to 1021! History nerds will be in their element. But the landscape is super pretty around here, too – vast and strikingly beautiful.
It's definitely worth spending some time wandering around. It's open from June to November. If you need any essentials, head to nearby St. Anthony. This is the main hub for the northern part of Newfoundland.
If you've got a little bit more time, join Highway 432 and cruise along the eastern side of the peninsula for charming towns and oodles of natural scenery. You could even take the ferry to even more remote Labrador from St. Barbe.
Insurance in Canada
Let's be honest, sorting out car insurance for your rental car is probably the least fun thing about a road trip in Canada. To make things run a bit more smoothly, here's what you need to purchase at or before the rental desk.
A Collision Damage Waiver/Super Collision Damage Waiver will usually be included in with your car booking. A Third Party Liability is an optional extra, which can be purchased online before arriving to pick up your car. Personal Accident Insurance is also optional, which should cover any injuries to you and any passengers.
Roadside Assistance is also an extra to consider which can be purchased online. Consider taking a peek at RentalCover.com before you sign on the dotted line.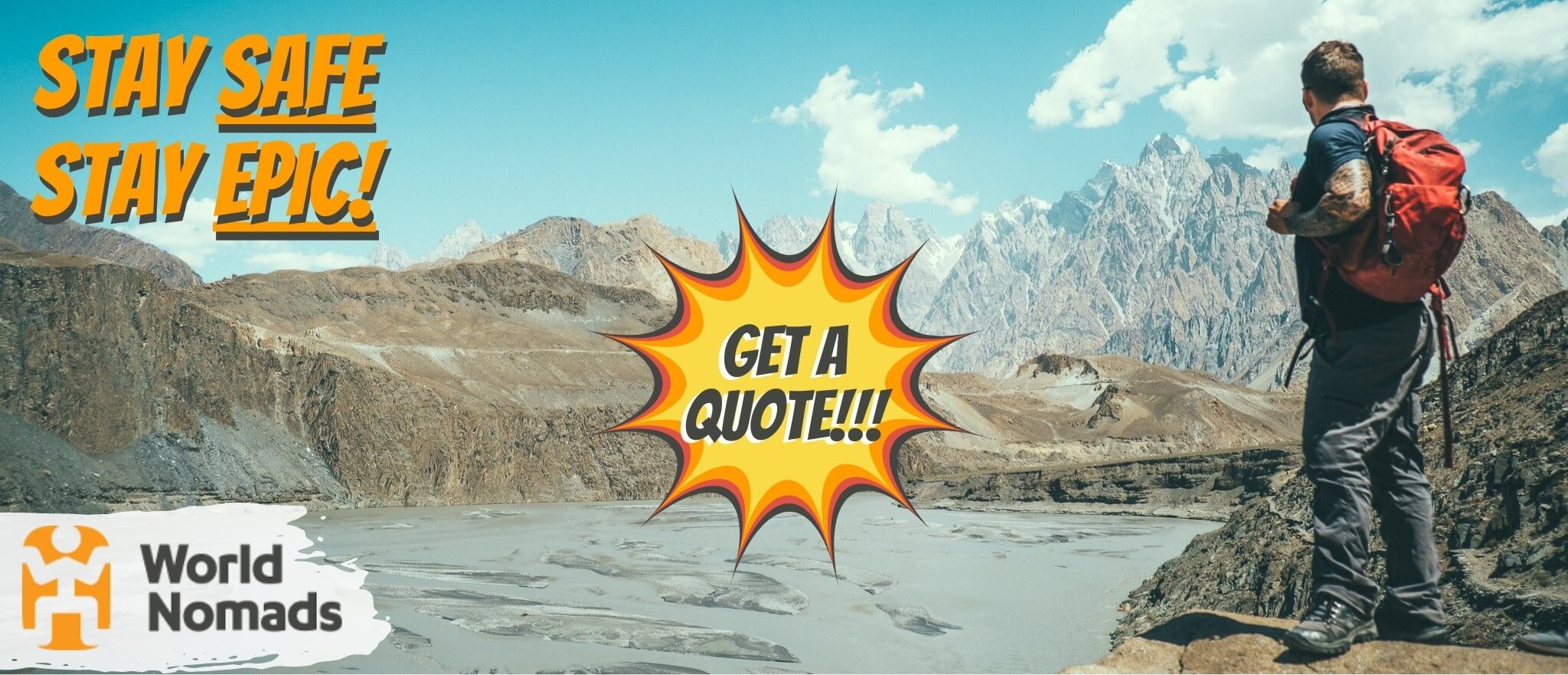 World Nomads' mission is to support and encourage travellers to explore their boundaries. They offer simple & flexible travel insurance, and safety advice to help you travel confidently.
They've been doing it since 2002 – protecting, connecting, and inspiring independent travellers just like you.
Get a quote below or read our in-depth review!
World Nomads provides travel insurance for travelers in over 100 countries. As an affiliate, we receive a fee when you get a quote from World Nomads using this link. We do not represent World Nomads. This is information only and not a recommendation to buy travel insurance.
What To Pack for a Road Trip in Canada
Somewhere to hide your cash
Somewhere to hide your cash
Active Roots Money Belt
This is a regular looking belt with a concealed pocket on the inside – you can hide up to twenty notes inside and wear it through airport scanners without it setting them off.
A travel water bottle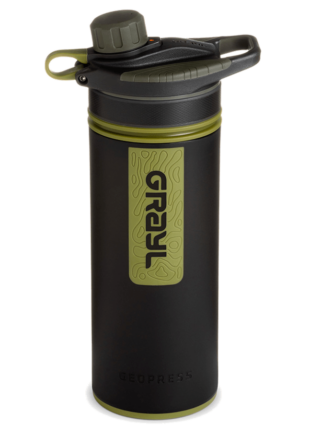 A travel water bottle
Grayl Geopress Water Bottle
Always travel with a water bottle – it'll save you money and reduce your plastic footprint on our planet. The Grayl geopress is a true behemoth amongst water bottles acting as a purifier AND temperature regulator – so you can enjoy a cold red bull, or a hot coffee, no matter where you are.
For those unexpected messes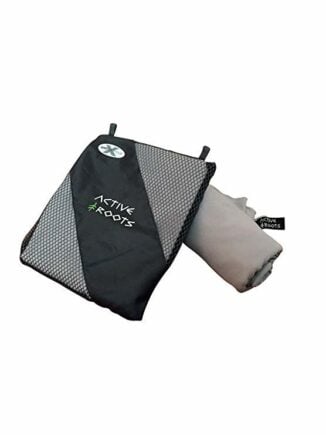 For those unexpected messes
Active Roots Microfiber Towel
Hostel towels are scummy and take forever to dry. Microfibre towels dry quickly, are compact, lightweight, and can be used as a blanket or yoga mat if need be.
When the power goes out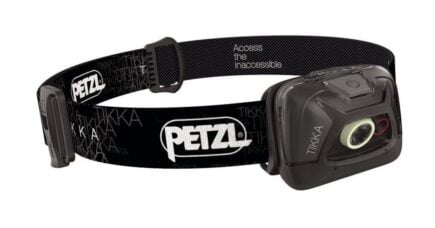 When the power goes out
Petzl Actik Core Headlamp
A decent head torch could save your life. If you want to explore caves, unlit temples, or simply find your way to the bathroom during a blackout, a headtorch is a must.
Sleep anywhere
Sleep anywhere
Active Roots Camping Hammock
Taking a tent backpacking is not always practical but hammocks are lightweight, cheap, strong, sexy (chicks dig hammocks), and allow you to pitch up for the night pretty much anywhere.
To stay a clean backpacker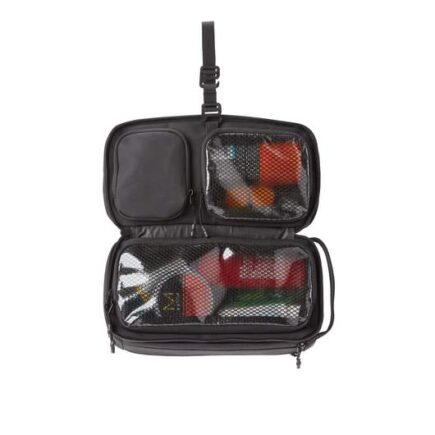 To stay a clean backpacker
Hanging Toiletry Bag
I always travel with a hanging toiletry bag as it's a super-efficient way to organise your bathroom stuff. Well worth having, whether you are hanging it from a tree whilst camping, or a hook in a wall, it helps to have quick access to all your stuff.
Final Thoughts on the Best Road Trips in Canada
Canada is pretty much made for road tripping! Whether it's the rugged coastline of Cape Breton or the barren wilds of Nova Scotia, eastern Canada has epic driving routes aplenty.
Let's not forget the mountains and wide open skies of the Calgary to Vancouver leg of the Trans-Canada Highway.
Whichever road trip you choose, there's no denying the vast landscapes of Canada and the countless adventures to be had if you simply hit the road and start driving.
---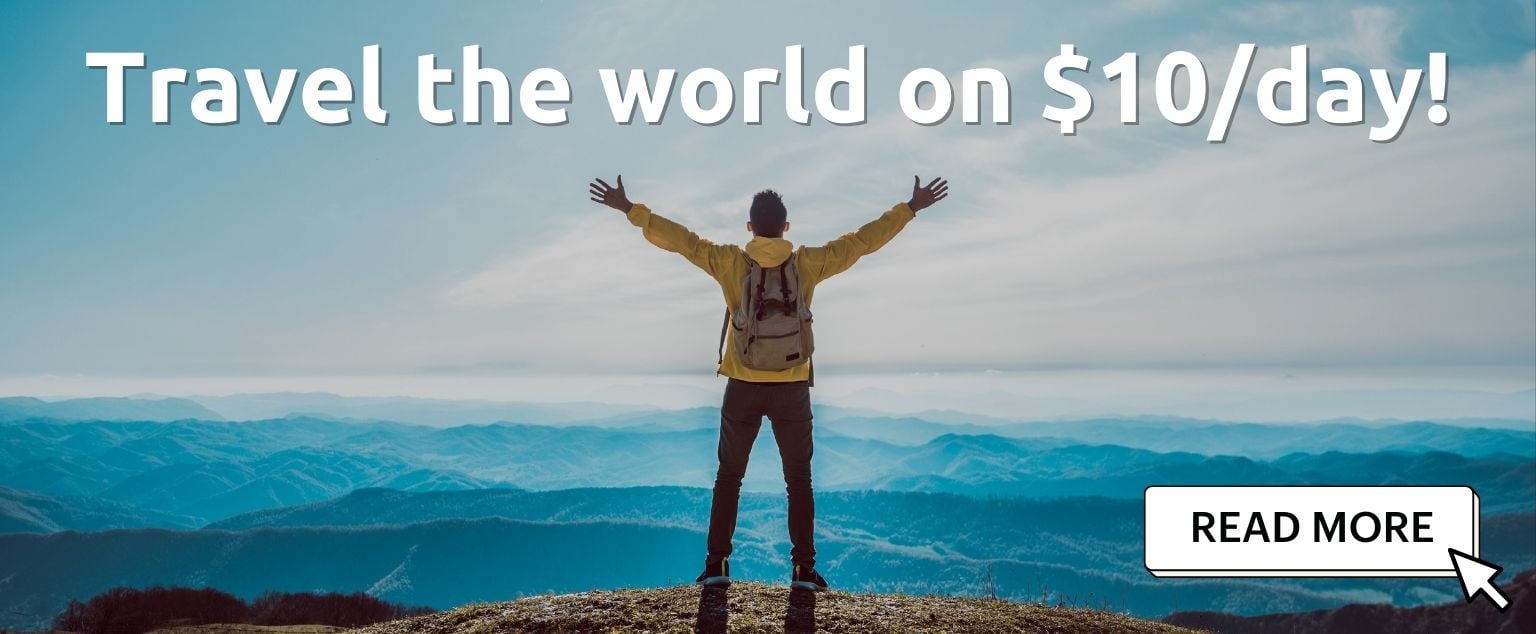 And for transparency's sake, please know that some of the links in our content are affiliate links. That means that if you book your accommodation, buy your gear, or sort your insurance through our link, we earn a small commission (at no extra cost to you). That said, we only link to the gear we trust and never recommend services we don't believe are up to scratch. Again, thank you!