I sure hope you've got your best hiking shoes at the ready because we're heading to the most spectacular national parks in Canada!
It's no secret that the Great White North is brimming with an abundance of lush sites that are just begging to be explored. The good news is that the country's national parks offer something to just about everyone: whether you want to indulge in a relaxing nature walk, kayak across crystalline waters, hike through glaciers or go snowshoeing, you bet there's a park out there with your name on it!
Most parks have even been designated UNESCO World Heritage sites because of their archeological and historical significance.
What are National Parks?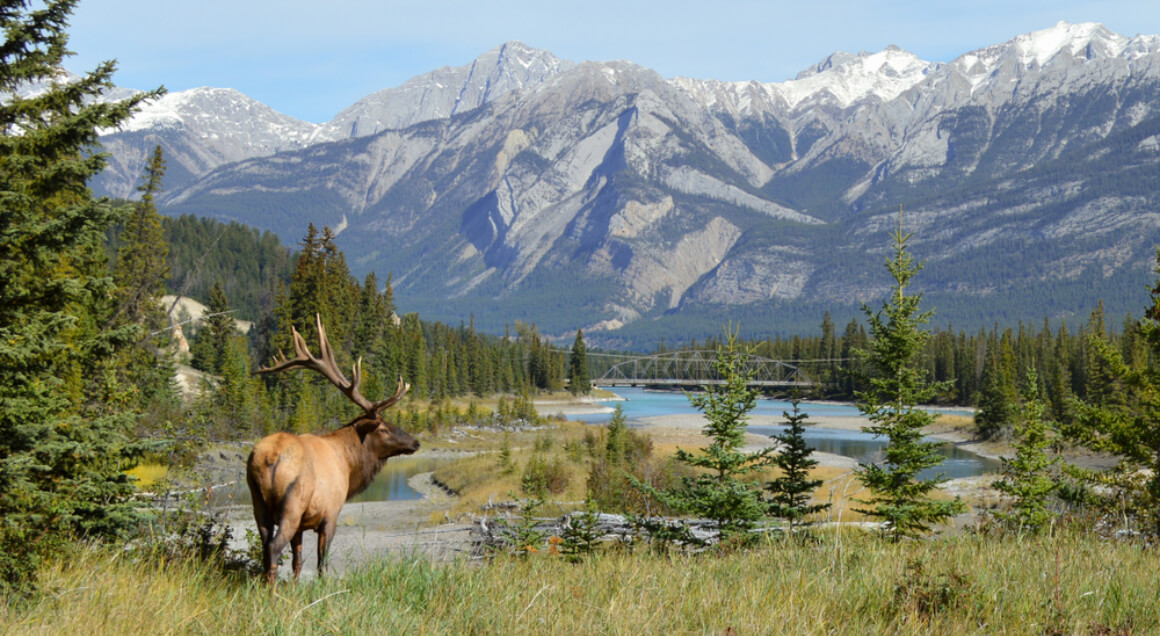 Wondering how national parks differ from regular ones? Well, unlike regular ones, national parks tend to cover substantial tracts of wilderness. More importantly, they have ample open spaces where you can indulge in a wide range of activities.
Here's where it gets really good, though: when visiting Canada, you'll notice the geography is impressive, both in scenery and scale. As such, you can expect plenty of land and water adventures to suit just about every fitness level. If you ask me, visiting the country's national parks is also a great way of soaking up Canada's unparalleled beauty while seeing unique topographies up close. Some parks even house 500-million-year-old fossils, while others offer plenty of opportunities for learning about tribal cultures.
Of course, Canada being what it is, you can expect some parks to turn into absolute winter wonderlands once fall comes to a close. Places like Auyuittuq National Park are especially known for their mesmerizing landscapes dotted by glaciers and granite cliffs.
Now, Canada is cold and everything, but you'll also find venues such as the Bruce Peninsula National Park that look exactly as though they've emerged right from tropical islands- so vivid are the sandy shorelines and crystalline waters!
Oh, one other thing to note. Make sure you stay connected when you're exploring the backcountry with a prepaid Canadian Simcard.
National Parks in Canada
Whether you're chasing adventure or simply looking for unique photo opportunities, there's no denying that Canada's national parks have you covered! Here are some of the most splendid national parks in the country.
Banff National Park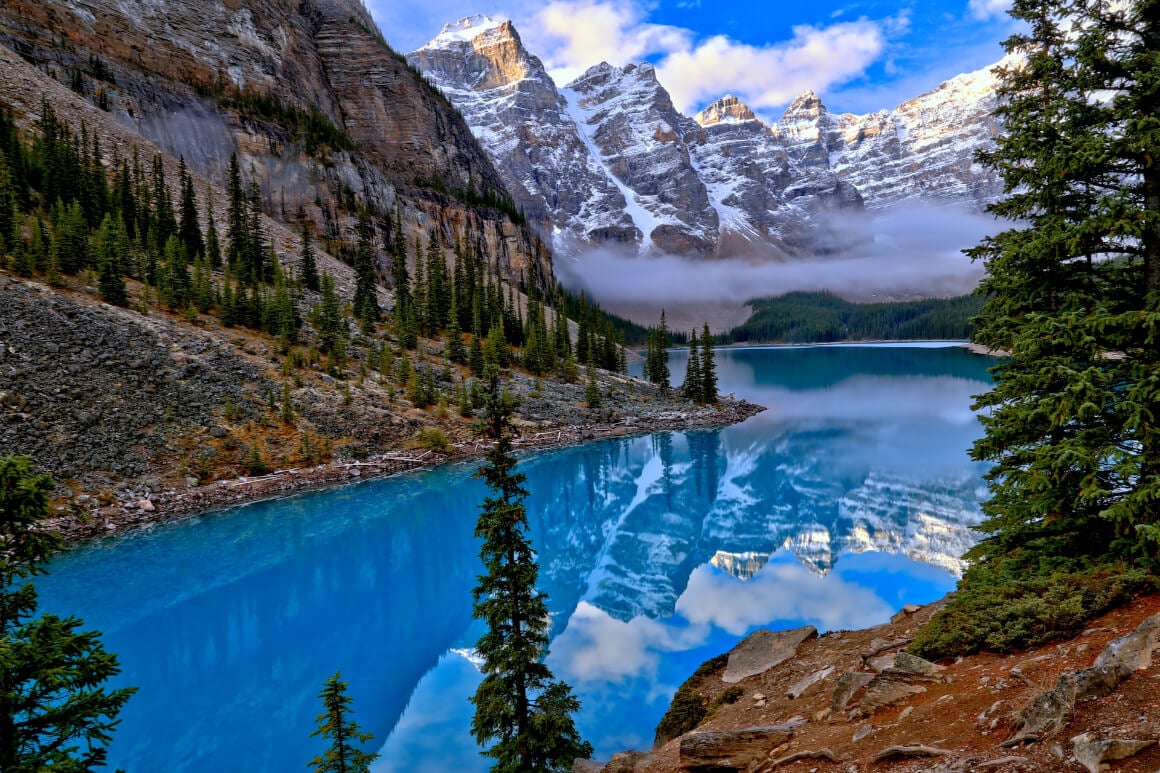 Size: 6,641 km²
Location: Southwest Alberta
Cost of Entrance: $10.50 (Adults), $9 (Seniors 65+), Free for Youth 0-17
Let's kick off with one of the most popular national parks in Canada!
With a surreal landscape that comprises majestic mountains and glistening turquoise lakes, Banff finds itself on just about every bucket list – and for good reason!
Not only is the place bursting with natural beauty, but it also offers an abundance of outdoor activities, including camping, hiking, and mountain biking opportunities. In the winter, this place even boasts skiing opportunities.
If you want to prolong the fun, you can even pitch up a tent smack bang in the middle of the park and enjoy unblemished views of the Canadian Rockies first thing in the morning.
Part of the Rocky Mountains Parks UNESCO World Heritage Site, Banff draws millions of visitors each year. There's no shortage of amazing things to do and see, regardless of the season. If visiting in spring or summer, you can take a stroll through Sunshine Meadows' flowery fields before tucking into a picnic by Lake Louise's emerald waters. It's one of our favourite summer hiking destinations in North America.
Rest assured that there's always plenty to do in the winter as well, such as snowshoeing or even snow-hiking the Banff and Lake Louise trails.
Contrary to popular belief, Banff is easily accessible by car or train. In fact, this national park lies around two hours' drive from Calgary. Now, if you're not watching your budget, you can always hop on a train from Vancouver. The Vancouver-Banff train route is actually said to be among the most scenic in North America, so you know you'll be in for a treat!
Where to Stay Near Banff National Park – 1 Bedroom Wooden Chalet
Located at the heart of Banff National Park, this charming chalet for two commands an excellent location near Lake Louise, Silverton Falls, and the Stanley Glacier. After exploring the lush surroundings, you can always whip up a meal in the kitchen before retreating to the beautifully appointed bedroom for the night.
Jasper National Park
Size: 11,228 km²
Location: Western Alberta
Cost of Entrance: $21 (family pass), $9 (Seniors 65+), $10.50 (Adults)
One of the most beautiful national parks in Canada, Jasper National Park has just about everything you need for a fun time: not only is this the Rockies' largest park, but it also embodies the glorious Canadian wilderness at its absolute finest!
Because this is the Rockies' largest park, you'll definitely never run out of things to do – and yes, even in the winter! It does get exceptionally frigid in the winter, though but there are plenty of great activities to quickly warm you up, including cross-country skiing, snowshoeing, and ice skating. Travelers who are feeling particularly adventurous can even don a pair of ice cleats to tour the frozen ice canyon.
I'm sure I don't have to tell you that this place gets insanely packed in summer, so you may wish to reserve your activities way in advance. You'll find countless lakes and rivers, not to mention a staggering number of trails where you can hike or bike.
Fans of the great outdoors will be thrilled to learn that there are 11 official campgrounds at Jasper National Park, with around 1,800 sites. It's important to know that most of these campgrounds are only open from Mid-May to Mid-October. Since July and August tend to be the busiest times of the year, I would recommend that you set up camp in early October if you want to avoid the crowd.
One of the most popular routes to reach Jasper National Park is through the Yellowhead Highway, which actually runs right through the park. In addition, the park connects to Banff through the Icefields Parkway – perfect for those who would like to spend a few days exploring both parks!
Where to Stay Near Jasper National Park- Jasper East Cabins
Nestled in the charming mountain town of Jasper, this rustic cabin can be rented with different bedroom configurations to accommodate 2-4 guests. Not only will you be within walking distance of the Athabasca River, but you'll also enjoy classic home comforts such as a kitchenette.
Gros Morne National Park
Size: 1,805 km²
Location: Newfoundland
Cost of Entrance: $10.50 (adults), $9 (seniors), $21 (families), free for youth
Unique geology, majestic cliffs, and spectacular fjords are just a few of the many delights that await at the Gros Morne National Park!
There are always plenty of amazing things to do in Canadian national parks and Gros Morne certainly isn't an exception. According to geologists, this park was gradually formed over 485 million years so it's an absolute treat for the eyes!
Another UNESCO World Heritage Site, Gros Morne is especially known for its hiking opportunities on both unmarked and marked trails. As you navigate your way through the rugged terrains, keep your eyes peeled for rare bird species, animals, and plants. I can absolutely recommend a hike through the Tablelands, one of the rare few places where you can literally see the earth's mantle.
While the mantle is usually found way underneath the earth's crust, there is an area in Gros Morne where the mantle was pushed to the surface after continents collided millions of years ago. As such, you can expect an otherworldly landscape punctuated by uniquely carved valleys and unique vegetation.
If you don't feel like traipsing around alone, rest assured that the park does offer a two-hour guided hike on Tuesdays, Thursdays, Saturdays, and Sundays at 10 a.m. Alternatively, you can always grab yourself a map of the Tablelands for $3-$5 at the visitor's center and explore the area on your own.
The Tablelands are undeniably super popular so if you're looking for some alone time, you may wish to check out the less-traveled River Pond Trail instead. Don't miss a drive down the picturesque route 431, which extends all the way from Woody Point and Trout River.
Where to Stay Near Gros Morne National Park – 2-Bedroom Chalet
Looking for somewhere rustic yet comfortable to drop anchor during your stay in Newfoundland? Well, how about this two-bedroom chalet located in the heart of Gros Morne National Park? With sweeping views of the Atlantic Ocean and Gros Morne Mountain, this chalet boasts a private deck, barbecue facilities, and a kitchen.
Auyuittuq National Park
Size: 21,470 km²
Location: Nunavut
Cost of Entrance: $13 (Daily pass per person), $26.25 (Nightly)
Not only is this one of the most gorgeous Canada national parks, but Auyuittuq perfectly lends itself to travelers who would like to avoid the crowds!
Just a quick heads-up before we dive into that one, though: all park visitors should participate in a mandatory registration and orientation session before entering the park. You also need to stop by the visitor's center to de-register once you're done. During orientation, you will be briefed on various safety considerations, route conditions, water levels, polar bear sightings, and more.
Now that we've gotten these out of the way, let's get into it!
If you've never visited Auyuittuq before, chances are that you'll be (pleasantly) thrilled by the vast and seemingly barren landscape. Also known as 'The Land that Never Melts', this place looks like it's been plucked right off the sets of Game of Thrones, so desolate yet spectacular is the scenery!
Indeed, this is an ideal place to enjoy a moment of solitude while immersing yourself among arctic wonders like grinding glaciers, towering mountain ranges, and rivers gurgling majestically towards the nearby fiords.
Contrary to other parks, this venue also offers you the opportunity of learning more about Inuit culture. See how the tribes live and watch the weaves, printmakers, and carvers in action. Depending on when you're visiting, you can also participate in a local game or attend an Inuit community event.
If you're planning a weekend hike- which I highly recommend that you do – or at the very least, an overnight stay, your easiest route would most likely be from either side of the river Weasel. For day trips, you can consider traveling between the North Pangnirtung Fiord and Glacier Lake on the east side of the river or between Glacier Lake and Ulu on the west.
Where to Stay Near Auyuittuq National Park – Aqsarniit Hotel and Conference Centre
Is there anything better than retreating to a warm, cozy room after a full day of trudging about in the arctic wilderness? I think not! That's exactly what this hotel offers. In addition, guests will be treated to complimentary perks such as free airport shuttle services.
Yoho National Park
Size: 1,313 km²
Location: British Columbia
Cost of Entrance: $21 (families), $9 (seniors), $10.50 (adults), free for youth
If towering waterfalls, sparkling lakes, and dizzying mountain peaks are your thing, then you really don't want to miss a visit to the Yoho National Park! In my opinion, the best time to visit national parks in Canada is in spring so you can admire the flora in full bloom during your hikes.
Wondering how this park got its name? Well, according to the First Nations Cree language, 'Yoho' basically refers to an exclamation of admiration-which is exactly what most people feel when they step into this national park for the first time.
One of the park's many highlights is no doubt the Burgess Shale fossils which apparently date back to over 500 million years old. Do take a moment to check out Takakkaw Falls, which is said to be among the tallest falls in Canada. Of course, a visit to Yoho National Park isn't considered complete without checking out Emerald Lake, which, true to its name, is known for its glistening emerald-colored surface.
Now Emerald Lake is undoubtedly among the park's most popular bodies of water- mainly because it's the most accessible. If you don't mind a hike, though, you can always follow the trail over to Lake O'Hara. Over there, you'll even find a small campground. I do need to point out that the campground is nearly almost booked to capacity, so you may wish to book online at least a year in advance. Bus transportation is included in your reservation.
Visitors traveling by car will be glad to learn that the Trans-Canada Highway runs approximately 45 kilometers through Yoho National Park's center. In fact, this is the park's only major route and it'll take you nearly 3 hours to complete the drive.
Where to Stay Near Yoho National Park – Wild Wood Cabins
A charming retreat for four guests, this rustic cabin is an outdoor lover's dream come true! Located right in the middle of the woods, the space even features a private hot tub- perfect for soothing your sore muscles after exploring Yoho National Park.
Have you sorted your accommodation yet?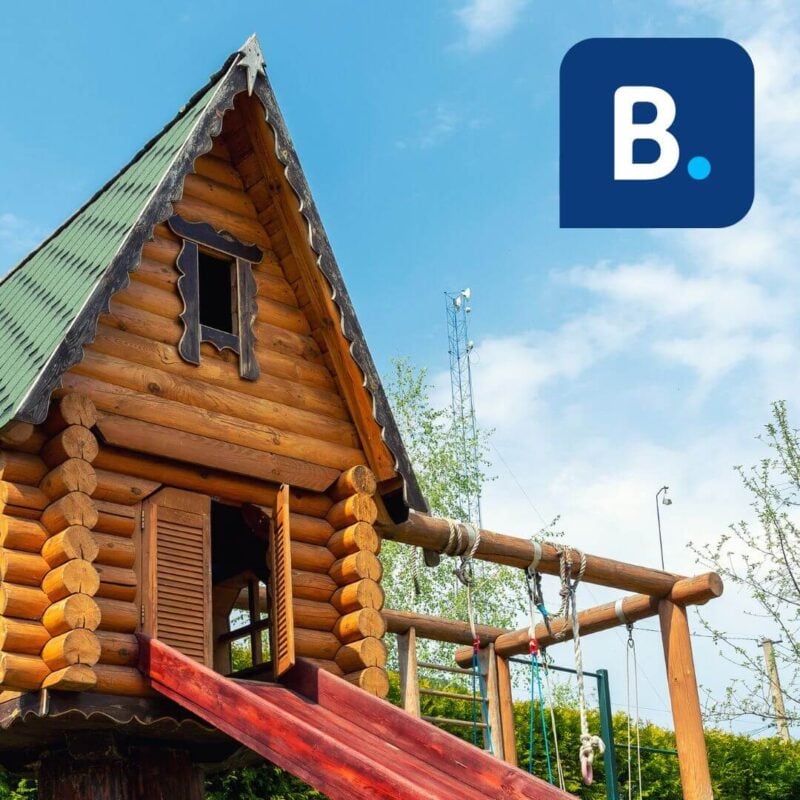 Get 15% OFF when you book through our link — and support the site you love so dearly 😉
Booking.com is quickly becoming our go-to for accommodation. From cheap hostels to stylish homestays and nice hotels, they've got it all!
View on Booking.com
Prince Edward Island National Park
Size: 27 km²
Location: Prince Edward Island
Cost of Entrance: $8.50 (adults), $7.25 (seniors), $16.75 (families), free for youth
Okay, I'll be the first to admit that as far as Canada national parks go, Prince Edward Island is fairly small. What it lacks in size, however, it makes up for in raw, rugged beauty.
Indeed, just about every corner of the island offers a postcard-worthy scenery, from its sandy seashore to its legendary lighthouse. If you ask me, this is the perfect family-friendly place to hit up on a summer's day so you can frolic in the warm lagoon or simply burrow your toes into the warm sand while catching some rays. Whether you want to swim in the ocean or build sandcastles with the kids, there's no doubt that the park does offer plenty to fill a day, if not more!
Hikers totally have it made, too, with easy trails that can be covered in an hour or so.
Encompassing sandstone cliffs, salt marshes, and even the remains of an ancient Acadian forest, Prince Edward Island National Park is home to over 300 species of birds, including rare ones. Be sure to visit in the fall or spring to watch the shorebirds migrate. Its diverse ecosystem additionally supports hundreds of plant varieties.
In 1998, the Prince Edward Island National Park was expanded to include a major portion of the Greenwich Peninsula's rare parabolic dunes. Over there, you'll see archeological digs indicating that Paleo-Indians once lived there over 10,000 years ago.
If you're driving there, you'll find two routes to approach the park: you can either take the longest ice-covered water bridge in the world from Cape Jourimain or hop on a Northumberland ferry from Caribou.
Where to Stay Near Prince Edward Island National Park – Quaint 3-Bedroom Cottage
Here's a cottage that's perfect for larger families and groups of friends! Fitted with three bedrooms and three queen-sized beds, this space features homely amenities such as a well-fitted kitchen. Because it's perched on a hill, you'll be treated to glorious views of the surroundings.
Cape Breton Highlands National Park
Size: 949 km²
Location: Nova Scotia
Cost of Entrance: $8.50 (Adults), $7.25 (Seniors), $16.75 (Families/Groups)
I'm sure I don't have to tell you that Nova Scotia is bursting with abundant natural beauty – and Cape Breton Highlands National Park is just one of the many wonders that await in this incredible province!
While spring and summer seem to be the best time to visit national parks in Canada, Cape Breton Highlands National Park does offer plenty of great activities in the winter as well. Even though the visitor center's closed off-season, the park remains open, giving you the chance to indulge in classic winter activities like cross-country skiing, tobogganing, and snowshoeing.
Both Cheticamp and Ingonish offer easy access to the park's 26 trails. These range in intensity but if you're a beginner, rest assured that the park does offer easy hiking paths, too, such as Le Buttereau, Corney Brook, and Le Vieux Chemin du Cap-Rouge.
In my opinion, there's no better way to truly experience the park's picturesque landscape than to hike or drive through the world-famous Cabot Trail, which snakes through Cape Breton Highlands National Park. While it's entirely possible to admire the park's spectacular scenery without once getting out of your car, I would really recommend that you pull over ever so often to explore the trails and enjoy the crisp countryside air.
Be sure to check out the Skyline trail as well. While it's undeniably on the longer side, this trail leads to some pretty terrific viewpoints and ocean-facing cliffs. This hike is also popular for spotting the elusive Canadian moose.
And it's not just about hiking either: outdoorsy types will no doubt enjoy the many kayaking adventures that await in the park. If you want to prolong the fun, you can always get yourself a permit and set up camp at one of the front-country or back-country campgrounds.
Where to Stay Near Cape Breton Highlands National Park – Cape Breton Glamping, The Pioneer
If glamping's your thing, you really don't want to skip this delightful Airbnb! Located in a private wooded location, this space provides access to a porta-potty and an outdoor shower with all the toiletries. A full-size mattress bed offers a super comfortable place to retreat to after a full day of adventures.
Bruce Peninsula National Park
Size: 154 km²
Location: Ontario
Cost of Entrance: $7.25 (seniors), $8.50 (Adults), $16.75 (Families), free for youth
The Bruce Peninsula National Park is often said to be one of the best national parks in Canada and it won't take you long to understand why!
Straddling the Niagara Escarpment, this national park is replete with majestic shores that attract several thousands of visitors each year. Colloquially referred to as 'The Bruce' by Ontarians, this place stands in sharp contrast to Canada's notoriously cold, gloomy weather. In fact, anyone who's ever been there before will attest to the fact that the park's turquoise waters are somewhat reminiscent of the Caribbean, and with the hot summer sun shining overhead, it would be all too easy to imagine that you're on some tropical island!
According to scientists, the park once used to look like Australia's Great Barrier Reef, which would most likely explain its dramatic scenery. While exploring the park, you'll most likely encounter rare plants like native orchid species, Indian plantains, and dwarf lake irises. Keep an eye out for cliff vegetation, some of which have been around for centuries.
It would be unfathomable to visit the Bruce Peninsula National Park without checking out The Grotto, a limestone cave created by millions of years of erosion. Standing sharply against The Bay's glistening waters, the Grotto is quite a sight to behold – although you do need to climb down and navigate your way through rocky cliffs to reach it.
Like most national parks in Canada, the Bruce Peninsula features hiking trails for just about every level. Some of the park's most popular hiking paths include the Singing Sands, Marr Lake Trail, Georgian Bay, Cyprus Lake trail, and the fairly easy 1km Horse Lake trail, which leads to Halfway Rock Point.
Bouldering enthusiasts will no doubt find their joy at Halfway Log Dump, which straddles the shoreline, while fans of watersports can rent a watercraft to explore Cyprus Lake.
Where to Stay Near Bruce Peninsula National Park – 3-Bedroom Lakefront Cottage
With a private lakefront, this newly built cottage comfortably sleeps six in three bedrooms. After exploring Bruce Peninsula National Park, relax in the cottage's spacious living room fitted with a cathedral ceiling and plush furnishings, or wind down on the lakefront deck to admire the sunset.
Waterton Lakes National Park
Size: 505 km²
Location: Alberta
Cost of Entrance: $10.50 (Adults), $9 (Seniors), $21 (Families/Groups)
True to its name, this Canada national park houses several lakes, each offering an abundance of watersports. A popular spot among families, Waterton Lakes National Park is bordered by the Canadian Rockies on one side and Montana's Glacier National Park on the other.
From paddleboarding to kayaking, canoeing, or plain ol' swimming, you certainly won't run out of nautical activities in Waterton Lakes National Park! I do have to warn you that the water can be quite cold, even in summer but then again, some people welcome the coldness after a challenging hike.
Speaking of hikes, did you know that the park offers over 120 miles of trails that range from short, easy strolls to more strenuous routes in the wilderness? In fact, the park's trails are actually known for being among the best in the Rockies. Do bear in mind that the hiking season runs primarily from July to around mid-September. Any earlier and you may find yourself subjected to snow-bound trails and avalanche hazards.
More experienced hikers may wish to check out Crypt Lake Trail, a popular albeit challenging trail with an elevation of over 2,800 feet. With panoramic views of Crypt Lake, this trail takes you past wildflower fields, a river, and even a waterfall.
If you're not really into hiking, you can always drive the Waterton Lakes National Park's picturesque parkways. Travelers will be glad to learn that virtually all of these parkways have viewpoints and pull-offs from where you can safely admire the views. One of my favorite driving routes is no doubt the Red Rock Parkway which extends around 15km in the Blakiston Valley to end at Red Rock Canyon. What makes this route special is how the prairie merges smoothly into the park's mountainous landscape.
Where to Stay Near Waterton Lakes National Park – Reverse R Ranch
If you're heading to Alberta with friends or family, you may wish to check out Reserve R Ranch, located just 20 minutes from Waterton Park. A nature lover's dream come true, this working ranch sleeps 7 in three bedrooms. As the day winds down, you can relax by the firepit in the backyard.
Final Thoughts
Whether you're after icy landscapes or bountiful greenery, there's no denying that Canada's wildly diverse terrains will overdeliver.
With dramatic cliffs, oceanfront grottos, and emerald-tinted lakes, the Canada national parks boast some of the most phenomenal vistas in North America. One of my personal favorites is Banff National Park, known for its uniquely colored lakes and abundance of outdoor adventures. If you're more partial to just chilling on a beach, then somewhere like Bruce Peninsula National Park will certainly tickle your fancy.
Regardless of the parks that you decide to visit, there's no doubt that you'll be faced with the type of landscape that's nothing short of spectacular!
---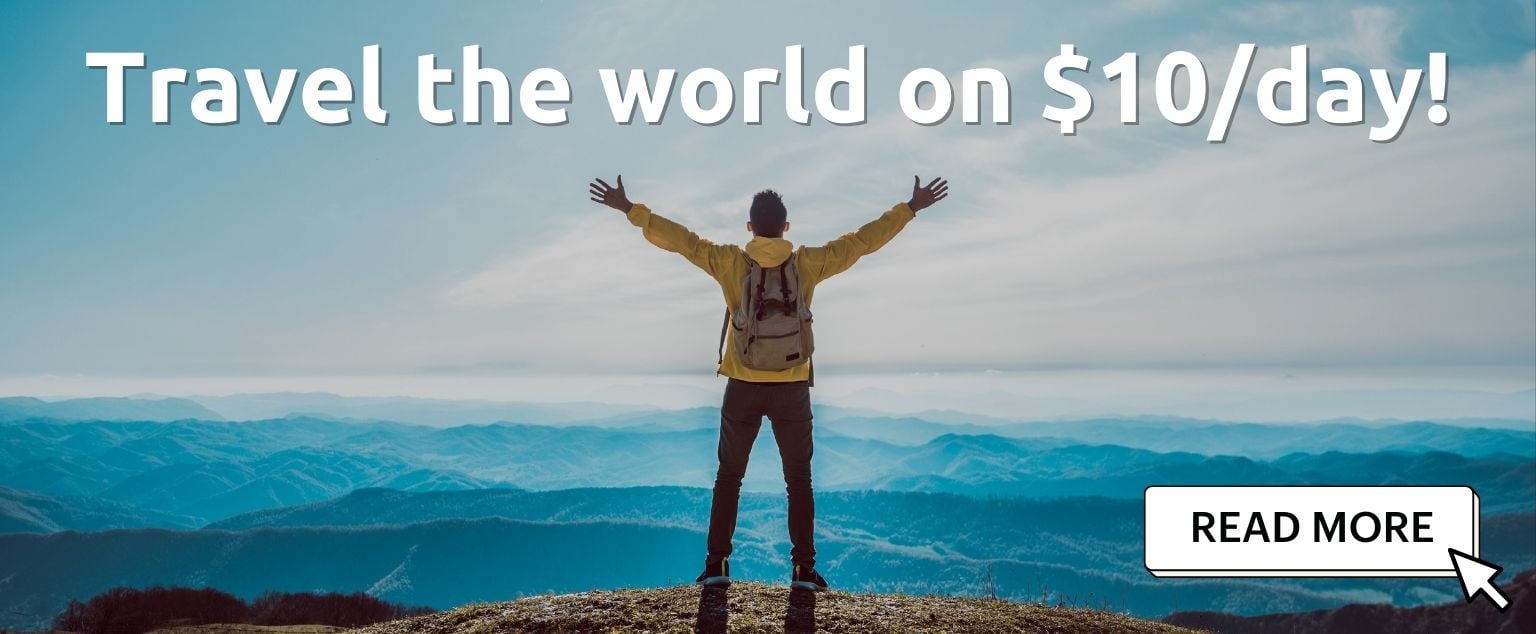 And for transparency's sake, please know that some of the links in our content are affiliate links. That means that if you book your accommodation, buy your gear, or sort your insurance through our link, we earn a small commission (at no extra cost to you). That said, we only link to the gear we trust and never recommend services we don't believe are up to scratch. Again, thank you!