Nestled high in the Canadian Rockies, tucked away in a cozy bowl amid the mountains, lies a picturesque alpine town full of beauty and wonder: Banff.
Set to the backdrop of stunning mountain peaks, glacial lakes, and frosted evergreens, Banff is an exceptionally beautiful town! It's located deep within Banff National Park, surrounded by some of the most exceptional natural landscapes and wildlife on Earth, and provides easy access to three world-renowned ski resorts (which we'll discuss later on in this Banff itinerary).
If you're planning a trip to Banff or looking for a full-fledged Banff itinerary, you've come to the right place! This Banff Itinerary will help you decide exactly what to do in Banff during your stay, as well as provide a rundown on the area and a host of insider tips!
Banff's gorgeous landscape varies dramatically throughout the year. From the frosty white blanket of winter to the rich life-filled green of summer. Banff is beautiful all year round, but the most popular seasons lie at these extremes.
Summer is a beautiful time to explore this Canadian national park's exceptional nature and wildlife, while, in Winter, the park transforms into a snow sports paradise and a winter wonderland. If you're wondering when to visit Banff, it depends entirely on the experience you wish to have!
While the ski slopes are generally open between mid-November and as late as May, snow conditions are at their prime between December and March.
Between late June and the end of August is the best time for warmer weather activities such as hiking, canoeing, fishing, and rafting. The weather is at its warmest and Banff is at its busiest!
You may choose to visit Banff in the shoulder season (April – May, and September – November) when flight and accommodation prices are lower than peak season and tourist crowds are sparse! During these months, some activities are available, but the conditions are unpredictable and generally aren't ideal for either winter or summer activities.
We've done our best to make this Banff itinerary applicable to both summer and winter vacations in Banff!
The town of Banff is small, so there aren't many areas to consider when booking your accommodation. Choosing where to stay in Banff is therefore easy as no matter where you stay in town, you won't be more than a short drive or bus ride from the center!
That being said, it's best to book something as close to the center of town as possible. There's a multitude of bars and restaurants in the center, and having accommodation close by makes it easier to get home after evening out!
There are also other places to stay within Banff National Park, although in our opinion, the center of town is the best place to stay. It's probably worth booking accommodation in Lake Louise instead, if you're planning on skiing or snowboarding there on multiple days
Sunshine Village ski resort is just a short journey from Banff, but it also offers great ski-in-ski-out accommodation if you prefer not having to commute. If you're skiing at Mt. Norquay, the town of Banff is your best bet! The best hostels in Banff are all within reasonable distance of the ski sites.
Samesun Banff offers affordable accommodation right near the center of Banff. The dorms boast clean, comfortable beds, and most also offer incredible views of the mountains! The onsite Beaver Bar is a great place to enjoy your evenings is Banff, with nightly events and frequent live music! The hostel staff is happy to help organize ski passes and transport for your Banff itinerary and activities!
Enjoy having this cabin all to yourself! It includes a sweet BBQ grill, picnic tables, a kitchen, and a gazebo.Theres a quirky moose blanket that might remind you of your grandmas house but ya cant complain because its SUPER soft. Just a block away and will end up on the main street shopping and trying all the local restaurants.
This affordable bed and breakfast is located right in the heart of Banff, just a few hundred feet from the town center. It offers shared kitchen facilities and a comfortable common area, as well as a communal BBQ for outdoor cooking! The rooms are simple and comfortable, with great amenities, including a private bathroom. Of course, a delicious daily breakfast is included in the price!
Located just about as central as can be, this luxury hotel is the best Banff has to offer. A wide range of deluxe rooms is on offer, each with exceptional mountain views! With a classic Canadian atmosphere and design, the highlight of this hotel is the rooftop area, equipped with steamy outdoor hot tubs overlooking the Canadian Rockies. Guests also have access to a spa area, with a sauna and indoor pool.
As a resort town, Banff is well equipped for visitors, and getting around is pretty straightforward.
If at all possible, we would recommend making use of a car for this Banff itinerary. While the public transit system is well connected and pretty efficient, having a car will grant you unparalleled freedom, and allow you to see and experience things that you wouldn't otherwise be able to!
That being said, you'll rarely need to use a car within the town of Banff itself. It's a fantastic town for walking and cycling, thanks to its small size and wonderful atmosphere. You can rent bikes in town, or bring your own! Most journeys within the town can be made on foot or with a bike.
If the weather is unpleasant, you can always make use of the town's 'Roam' bus. It travels frequently to and from all important parts of town and is well equipped to handle ski gear and bikes! Taxis are also available and they run 24 hours a day.
Buses and shuttle buses also run regularly between Banff points of interest outside of the town, including Lake Louise and the major ski resorts.
Downtown | Highway 1A | Lake Louise | Active at Lake Louise | Moraine Lake| Icefields Parkway | Upper Hot Springs
Day 1 Banff Itinerary will be all about experiencing Banff National Park's unparalleled natural beauty. If we only had one day in Banff, this is how we'd spend it!
Day 1 / Stop 1 – Downtown Banff
Why it's awesome: The town center is beautiful, and a perfect place to start your Banff itinerary
Cost: Pay only for what you buy
Food nearby: Check out the acclaimed Block Kitchen and Bar on Banff Avenue
In order to get settled and comfortable in Banff, it's worth exploring the town and gathering your bearings. Downtown Banff is quaint, picturesque, and utterly charming. It's a beautiful spot, that is quintessentially alpine and well worth exploring in and of itself!
Banff Avenue is the high street and main artery of the town. It's lined with a myriad of establishments from cafes and restaurants to stores and bars! A stroll down Banff Avenue is the perfect way to get acquainted with this gorgeous little town. You could also pop into the visitor's center and organize a Banff walking tour!
This is a great time to do a bit of shopping to set you up for your visit. There are plenty of great stores on Banff Avenue. You'll find designer brands, casual clothes, thrift shops, and a plethora of items weird and wonderful. Whether you're after clothes, outdoor accessories, ski-apparel, or souvenirs, this is the place to get them.
Wander around Banff Avenue for a while and enjoy the enchanting atmosphere, before popping into one of the cozy cafes for a morning brew!
Day 1 / Stop 2 – Highway 1A
Why it's awesome: A scenic drive with good chances of wildlife sightings
Cost: Free!
Food nearby: Bring a picnic and stop at Muleshoe picnic spot!
Also known as the Bow Valley Parkway, Highway 1A is the slower, but more scenic route between Banff and Lake Louise.
A drive along Highway 1A is a wonderful opportunity to enjoy some of the park's outstanding natural scenery and wildlife. It cuts through areas of the park rich with wildlife, allowing for roadside viewings of some incredible animals, including bears, deer, and wolves to name a few!
You'll need a car to take the Bow Valley Parkway, as public transport to Lake Louise runs on the parallel Trans Canada Highway.
Insider Tip: Stop at Storm Mountain Lookout en route for some amazing views and informative interpretive signs!
Day 1 / Stop 3 – Lake Louise (a must-visit on any Banff Itinerary)
Why it's awesome: A beautiful turquoise lake set to the backdrop of the towering Rocky Mountains
Cost: Free!
Food nearby: Grab a bite at Plain of Six Glaciers Tea House
Lake Louise is one of Banff National Park's most treasured attractions, and one of Canada's most beautiful places. It's a quaint hamlet set on one of the most visually striking lakes you'll ever see, in an impossibly scenic setting.
The lake is world-renowned for its jaw-dropping shade of turquoise. You may have come across pictures of it and smirked in disbelief, chalking it up to the age of photoshop and Instagram filters. But we assure you, the color of Lake Louise is real, and entirely natural.
Once you arrive, spend a bit of time taking in the vistas; trust us when we say you'll want to absorb these views and keep them tucked away in your memory bank! The crisp turquoise lake is backed by the magnificent Canadian Rockies, creating a scene so picturesque and idyllic, that it has to be seen to be believed.
You may, by now, be wondering what causes the incredible color of this picturesque pair of lakes. Well, wonder no more! The color is imparted by what is known as 'rock flour', which is effectively a finely ground stone powder, created through glacial erosion.
The immense glaciers that sit atop the lakes slowly grind against the mountains as they creep along, crushing all that they touch to dust. Turquoise lakes, therefore, are particularly common in this glacier rich area! You'll find some of the best lodges and cabins in Banff in this area.
Day 1 / Stop 4 – Get Active at Lake Louise
Why it's awesome: Lake Louise offers a range of activities Mountains
Cost: The recommended activities are free, pay only for what you buy!
Food nearby: Enjoy fondue at The Walliser Stube
Depending on the type of experience you wish to have, there are a number of ways to spend your time at the lake. Choose between relaxing at the stately Chateau Lake Louise, or enjoying a scenic hike or activity amid the splendor of the lake's surrounds!
If you're looking for an easy-going hike with nice views, we recommend walking the trail up to Fairview Lookout. There are numerous other hiking options near the lake, so be sure to visit the Lake Louise Visitors' Center when you arrive for more information! Many of the trails can be hiked in winter, too, but they generally require snowshoes and/or crampons.
Although the crisp winter hikes may come with complications, the cold season conjures its own a prized attraction: one of the most scenic ice skating rinks on Earth. Set in front of the grand Chateau Lake Louise hotel, the rink is completely free to use!
You may prefer to take it easy and explore the vast Chateau Lake Louise. This grand and impressive hotel looms over the lake in magnificent fashion and offers its own points of interest. Stop by the chateau for some lunch overlooking the lake, take in its opulent architecture, and browse the stores that it houses.
Day 1 / Stop 5 – Moraine Lake
Why it's awesome: A stunning, isolated turquoise lake with smaller crowds than Lake Louise
Cost: Free!
Food nearby: There are no restaurants at Moraine Lake – fuel up in Lake Louise or bring a picnic
A left turn at Lake Louise, followed by an easy 20-minute drive, will take you to a different mountain lake, wedged in a picturesque glacial gorge.
Perhaps even more enchanting than Louise Lake, Moraine Lake shares the vibrant turquoise color of its well-known neighbor. At Moraine Lake, the tourist crowds are replaced with empty Canadian landscape, which makes for a more peaceful and personal experience.
Much like at Lake Louise, the scenery at Moraine Lake varies greatly between the seasons. In the summer, the water is liquid and turquoise, wrapped in a forest of green. In winter it hardens to ice, bordered by snow-capped evergreens and a blanketed white terrain.
The area is certainly more suited to a summer visit, but it does offer spectacular cross-country skiing in the winter. If your trip to Banff is in the warmer months, we recommend you canoe or kayak across the glassy water of the Lake! Short of a swim in the icy glacial waters, nothing immerses you in the lake's beauty quite as much as paddling across its surface.
If you have the energy for a hike, head up the Rockpile Trail. It's a fairly short and easygoing trail that culminates at a large pile of rocks. Clamber up on the rocks and rejoice as the vista opens out in front of you! The Valley of the Ten Peaks in all of its glory, and the landscape reflecting off of turquoise water!
Moraine Lake is certainly one of our favorite places to visit in Banff, and a must-add to any Banff trip itinerary. Either way, it's one of the best hiking destinations in North America for summer.
Day 1 / Stop 6 – Icefields Parkway
Why it's awesome: Considered one of the most beautiful drives on Earth, and a popular Banff road trip
Cost: Free!
Food nearby: Stop for a picnic with a view en route
Once you've enjoyed your lake explorations, it'll be time to head towards Icefields Parkway. Strung between Lake Louise and the town of Jasper, this scenic stretch of road is considered amongst the most beautiful drives on the planet! The road boasts extraordinary mountain views and scenic surroundings, as well as a host of natural attractions and a pair of mountain passes.
If you're only spending a weekend in Banff or 3 days in Banff, you won't have time to drive the full length of the parkway, as it's a few hours drive in either direction. But capturing a piece of the beauty is highly recommended!
A common way to experience a piece of the parkway from Lake Louise is to drive 40 minutes along it to Peyto Lake. Here, you can stop for a picnic with a view before turning around and heading back to Banff!
Insider Tip: If you're spending one week in Banff, you may choose to enjoy Icefields Parkway in its entirety! You can make a day out of it, or even stay overnight in Jasper when you get to the other side.
Day 1 / Stop 7 – Banff Upper Hot Springs
Why it's awesome: A natural hot spring that's perfect for a steamy soak with a view
Cost: ± $6.50 USD
Food nearby: Enjoy a fine dining experience at Eden
After a long day in the vast Canadian Wilderness, nothing brings peace and relaxation quite like a soothing bath in a natural hot spring! Banff Upper Hot Springs offers just that, along with a wonderful mountain view as the day turns to dusk! The temperature of the pool usually hovers between 98°F and 104°F (37°C and 40°C).
While the pool is man-made, the thermal waters are heated entirely naturally. From the depths of the Earth's crust, the water is pushed vertically over 6,500 feet through a crack in the layers of rock. This journey imparts the water with a unique blend of minerals, which is said to have restorative properties! Relaxing in the pool is a vital addition to any itinerary for Banff!
Cave and Basin | Johnston Canyon| Banff Gondola | Bow Falls | Vermillion Lakes | Banff Nightlife
Day 2 will be more focused on the attraction in Banff town and it's immediate surroundings. Read on if you're planning a 2 day itinerary in Banff, or an even longer trip.
Day 2 / Stop 1 – Cave and Basin
Why it's awesome: Cave and Basin is the birthplace of Banff National Park, and offers a beautiful and informative experience!
Cost: ± $3 USD
Food nearby: Find some baked goodies at Wild Flour artisan bakery
Cave and Basin is the birthplace of Banff National Park. Originally discovered by pioneer railway workers, this magical hot spring is what first brought visitors to the area, and is now a small but popular museum!
Through a series of film presentations and interactive exhibits, you'll learn the extensive history of the site, and how it acted as the seed from which Banff National Park grew. The waters of the hot spring are heated geothermally 1.8 miles below the surface, bubbling up warm and rich in minerals!
A short man-made tunnel opens out into the hot springs cave, which, along with the brightly colored basin of mineral water at its core, gives the site its name. A small hole in the roof of the cave scatters dappled sunlight throughout the cavern, creating a soft mood-lighting that couldn't be more fitting for the scene!
The sound of the water dripping, bubbling, and splashing reflects off the jagged stone walls, filling the cave with tranquil echoes. This creates a multi-sensory experience, wrapping you in a sonic world that matches the beauty of the entrancing visuals! After the cave, it's worth heading to the upper deck that offers great views of the surrounding mountains.
Day 2 / Stop 2 – Johnston Canyon
Why it's awesome: Beautiful waterfalls and scenic canyon surroundings, a perfect addition to your 2 day itinerary in Banff
Cost: Free!
Food nearby: Enjoy lunch with a view at Storm Mountain Lodge
Johnston Canyon is one of the most popular hiking spots in Banff National Park! The trails are all incredibly well maintained, and most are fairly easy, making this a great spot for travelers of all ages and fitness levels.
The Johnston Canyon trail takes you along winding paths and metal catwalks, through some of the most stunning natural landscapes we've ever seen!
While the hiking trails at Johnston Canyon are a year-round attraction, particularly busy in Summer, we think that the canyon is at its most beautiful in the colder months. The paths follow dramatic canyon walls, weaving between frosted spruces, icy streams, and magnificent frozen waterfalls. Summertime in the canyon has its own wonderful charm, bringing lush greenery and the hum of rich Canadian wildlife!
Following the trail upwards takes you past two waterfalls: Lower Johnston Falls, and Upper Johnston Falls. The Lower Falls hike is short and easy, with the falls located just over half a mile from the trailhead. It's around a 1-hour round trip and is really easygoing on the whole!
From the Lower Falls, you can continue walking for an additional ½ hour in order to reach the Upper Falls, located around 1.6 miles (2.6 km) from the trailhead. Visiting both waterfalls is one of the most popular routes, and we highly recommend it – they're both stunning and well worth the walk.
If you're feeling adventurous, you can continue on from the Upper Falls for another hour or so to reach Ink Pots. Here, you'll find beautiful turquoise ponds of mineral water that bubble up through the earth!
Insider Tip: Unless you're hiking Johnston Canyon during the Summer, we strongly recommend that you make use of crampons or ice cleats. The cool shaded paths and catwalks tend to stay iced over for much of the year.
Day 2 / Stop 3 – Banff Gondola
Why it's awesome: Amazing views, a scenic walk, and a world-class interpretive center
Cost: ± $49 USD
Food nearby: Dine in the sky at Sky Bistro atop Sulphur Mountain
One of the most popular tourist activities in Banff, the Banff Gondola soars you to the top of Sulphur Mountain! The cozy 4-person pods are modern and made of glass, allowing you to enjoy the spectacular mountain scenery as you ascend.
The stunning gondola ride lasts around 6 minutes, terminating at the top of the mountain, where you'll find a world-class interpretive center, packed with activities and information!
Your first stop atop Sulphur Mountain should be the large rooftop observation deck. From here, the panoramic views are unparalleled; swooping downwards to the town of Banff and Bow Valley, and outward to six mountain ranges! The summer and winter views are starkly different, but both equally captivating.
Next, enjoy an easy-going stroll along the Sulphur Mountain Boardwalk. It's a half-mile (1km) self-guided, interpretive trail, meaning there are several informational stops along the way! The placards you pass will provide interesting facts and information on the area's rich wildlife and history.
After the walk, grab some lunch at one of the two restaurants, or sip on a cup of coffee (with a view) from the mountaintop cafe, before heading to the interpretive center.
The Above Banff Interpretive Center offers a range of immersive, hands-on experiences that are both informative and entertaining! One of the top attractions is the Above Banff Theatre, which takes you on a multi-sensory journey, where you'll soar above The Rockies like an Eagle.
Day 2 / Stop 4 – Bow Falls
Why it's awesome: Scenic waterfall with picnic spots just a short walk from town
Cost: Viewing and trails are free, while rafting can cost around $60 USD pp
Food nearby: Fine dine at Grapes restaurant
While bow falls may not be quite as spectacular as the falls in Johnston Canyon, it's still a popular tourist site and well worth a visit. The thunderous gush of the water pairs well with the scenic surroundings!
It's also located right next to the town of Banff, behind the Banff Springs Hotel, so it's really easy to pop down for a quick visit. Walking from town will take around 20 minutes while driving will take just 7 minutes.
The water that flows down Bow River and over the falls originates at Bow Glacier, and is one of the cleanest water sources on Earth! You won't need long to see the falls, but there is a trail that runs from the falls along the river, passing several spots where you can enjoy a scenic picnic or just admire the surroundings!
Several local tour companies also offer chilled out raft trips down Bow River from just below the falls. If you're feeling adventurous and want to enjoy some more spectacular scenery, it's well worth hopping on a raft tour and heading downriver! There aren't any rapids or rough waters, so it's suitable for all kinds of travelers! Just be sure to stop by the Banff Visitor Center and book in advance.
Day 2 / Stop 5 – Vermillion Lakes
Why it's awesome: Beautiful lakes with spectacular scenery, right outside Banff
Cost: Free!
Food nearby: The Juniper Bistro serves up delicious dishes
While Vermilion Lakes may not share the vibrant turquoise of the lakes explored on Day 1, they offer beautiful views and an idyllic atmosphere right on Banff's doorstep. The lakes are an easy 20-minute walk from the town center! Sunset and sunrise are particularly beautiful times to visit the lakes, so head over when the sun is hanging low in the sky.
Take some time to walk along the paths that wind through marshlands around the lakes, before finding a comfortable viewpoint on the water's edge. Get comfy, and watch the water slip into soft shades of yellow, orange, and pink as it reflects the evening sky and surrounding mountains.
Before the darkness is full, make your way back to the town center for some dinner!
Insider Tip: Banff can get chilly in the evenings at any time of year, so be sure to wrap up warm and bring a blanket for a sunset snuggle with loved ones!
Day 2 / Stop 6 – Experience the Banff Nightlife
Why it's awesome: Banff has an eclectic mix of locals and travelers, who love to have a good time!
Cost: Pay only for what you buy
Food nearby: Try Balkan Restaurant's delectable Mediterranean food
Banff is hardly a large town, and it may not have an extensive range of bars and clubs, but it certainly knows how to party!
Banff is a multinational melting pot, with a plethora of travelers from around the world visiting and staying in town. Ski instructor schools in the area ensure a steady stream of youthful students, who are all looking to have a good time!
Most of the bars and clubs in town are concentrated in a fairly small area, so it's easy to hop between them and experience the full range of Banff's nightlife.
There are a range of nightlife options, catering to all kinds of nights on the town. If you're after a chilled out drink with a game of pool and some live music, Rose & Crown is a great option. Alternatively, check out Wild Bill's saloon for line dancing, live music, and karaoke! Tommy's Neighborhood Pub is another laid back option.
For those who wish to dance the night away, the nightclub options are limited to two: Hoodoo, and Dancing Sasquatch. But don't be dismayed, both of them are fun and friendly, with great DJs playing deep into the night! Head over to Dancing Sasquatch if you're keen to party in true Banff spirit; it's a cabin-themed club, with a sauna styled chillout room!
Hit the Slopes | Farmont Banff Spring Hotel | Lake Minnewanka | White Museum | Banff Park Museum
For those planning a 3 day itinerary in Banff, we've got you covered! If you're only spending two days in Banff, the above itinerary will serve you well. But if you plan on spending 3 days in Banff, 4 days in Banff, or even longer, there are plenty more Banff attractions and activities!
Hit the Slopes
Banff is famed for amazing skiing
Three ski resorts nearby
Suitable options for all ages and skill levels
A Banff itinerary really wouldn't be complete without mention of the world-renowned ski slopes that surround the town. We've tried to keep this guide predominantly season neutral, but we couldn't forgo one of the park's most iconic and popular attractions!
We assume that, if you want to travel to Banff in Winter, you're planning on doing some skiing or snowboarding. But where to start? Well, Banff National Park is home to three world-class ski resorts: Sunshine Village, Mt. Norquay, and Lake Louise Ski Resort. Each of these resorts has its own benefits and charm!
Lake Louise is one of the largest ski resorts in Canada, with plenty of slopes, a gondola, and 10 chair lifts! It has been named the best places to ski in the country multiple times and is a fantastic choice. Lake Louise is the farthest of the three, around 35 miles (57km) from Banff town center, so it's not ideal if you're planning on commuting each day. That being said, there is accommodation available in Lake Louise, if you want to stay closer to its slopes!
Sunshine Village, on the other hand, is just a 20-minute drive from Banff, and easily accessible by shuttle bus! It's the highest ski resort in the country, which means exceptionally great snow conditions and an extended ski season. Pristine powder is plentiful here, and there's even a top-notch terrain park with boxes, rails, tubes, and jumps!
The closest ski resort to Banff is Mt. Norquay, just 3 ½ miles (6km) from town. It's the smallest and most accessible of the three, ideal for easy-going family holidays! It's also pretty affordable. There's a resort for every kind of traveler in the park!
Fairmont Banff Springs Hotel
Grand hotel with beautiful interiors
Great restaurants on-site with amazing views
One of the most iconic Banff landmarks
Sometimes referred to as the Castle of the Rockies, Fairmont Banff Springs Hotel is a popular attraction and worth visiting for its grand design and classic, opulent interiors!
The hotel was built in 1885 in the Canadian chateau style, which fuses French chateau detailings with Scottish Baronial design. It sits boldly on the mountainside, enormous in stature, but still dominated by the mountains!
The interior of the hotel is spacious, grand, and luxurious in a way that's reminiscent of old-world opulence. Soaring ceilings with dark wooden beams ark between tall brick walls, and over floors of marble! Not to mention the sweeping staircases and grand arches.
Wander through the hotel admiring its design and cozy Rocky Mountain atmosphere, then head over to the inhouse shopping arcade! Here you'll find everything from art galleries and luxury goods, to outdoor gear and tourist shops.
If you're hungry, you're in luck. There are several great restaurants in the hotel, most with exceptional views of the stunning surroundings!
Lake Minnewanka
Large narrow lake with beautiful natural scenery
Just a 15-minute drive from the center of Banff
Offers awesome activities for a 3 day itinerary in Banff
Meaning 'Water of the Spirits' in the Nakoda language, Lake Minnewanka is a long, narrow lake, that snakes between mountains to the northeast of Banff. The enormous lake is right on the town's doorstep, just a 15-minute drive from the center!
A popular way to experience the lake is to embark on the loop drive that passes Lake Minnewanka as well as Two Jack Lake. The entire drive is around a half-hour round trip from Banff town center, and the views of each lake are incredible!
Lake Minnewanka is famed for its beautiful natural scenery and range of activities. If you'd prefer to experience the lake more deeply than a mere drive-by viewing, there are a few awesome options available!
Take a boat tour of the lake, or rent a kayak and glide across its glassy surface. A cruise or paddle on the lake is an awesome way to immerse yourself in the towering peaks, forested banks, and incredible range of Canadian wildlife.
Alternatively, you could plunge down into the lake for some scuba diving. We know – you probably weren't headed to the Canadian Rockies in search of scuba spots, but we assure you, there's good reason to give it a try; Lake Minewanka is home to an underwater ghost town!
Minnewanka Landing has been submerged for nearly a century, flooded due to the construction of a dam wall. The eerie remnants of this once thriving resort village can still be seen lurking in the depths of the lake!
Whyte Museum of the Canadian Rockies
An arts and culture museum dedicated to the Canadian Rockies
Explores the cultural history and Banff and it's surroundings
A good way to get acquainted with the area and its history
Founded by Peter and Catherine Whyte in the 1960s, the Whyte museum explores the cultural history of the Canadian Rockies. The Whytes were enthusiastic artists and avid collectors. They shared a passion for the magnificent natural landscape of the Canadian Rockies, as well as the areas rich cultural history!
Across its exhibits, the museum houses a vast collection of art, artifacts, photographs, and archival material, all paying tribute to the Canadian Rockies in one way or another!
The art ranges from the abstract to realism, with creative portrayals and recreations of the surrounding landscape being a popular point of focus. Historic artifacts are plentiful, with relics from the native Nakoda people and objects exploring how the area shaped its cultures.
A visit to the Whyte Museum is a great way to get acquainted with the area and its rich history. You'll learn a lot, and come away with a newfound respect for the Canadian Rockies, their people, and their vibrant culture!
Banff Park Museum
A museum dedicated to the wildlife of Banf National Park
Housed in a beautiful 1903 log building
Over 5,000 park specimens
Housed in a historic log building, the Banff Park Museum is the oldest natural history museum in Western Canada. It explores the parks natural wildlife and history through its collection of over 5,000 botanical and zoological specimens, including a vast collection of taxidermied animals. The museum is a great place to get acquainted with the park's history and to learn all about the wildlife that call it home!
Built over 100 years ago, the museum still primarily houses the original specimens that were collected in the park during the early 1900s. It, therefore, offers a fascinating window into Victorian-era Banff and shows how natural history was interpreted all those years ago!
One of Banff's finest attributes is also its most prominent danger: the stunning untamed wildlife of Banff National Park. Banff is home to a number of potentially dangerous animals, including bears, wolves, cougars, and elks. While dangerous encounters between humans and wild animals are rare, certain precautions should still be taken in order to ensure your safety.
The general advice for encounters with dangerous animals is to make yourself appear as large as possible and back away slowly while facing the animal. You generally shouldn't run, as predators are hardwired to chase animals that run from them. However, it's important that you learn how to deal with different animal encounters, as the best approach can vary between types of animals.
Best practice within the park is to hike and travel in groups. Don't let kids play alone outside in the park, and just be mindful of your surroundings!
Another danger comes from venturing into the wilderness unprepared or getting lost in its vastness. Always stay on marked paths and slopes, and try to keep your bearings in order to avoid getting lost. Make sure you've got the right safety gear for outdoor activities and always be sure to stay warm, no matter what you're doing. Banff gets extremely cold, so warm gear is an absolute necessity.
Don't Forget Your Travel Insurance for Banff
ALWAYS sort out your backpacker insurance before your trip. There's plenty to choose from in that department, but a good place to start is Safety Wing.
They offer month-to-month payments, no lock-in contracts, and require absolutely no itineraries: that's the exact kind of insurance long-term travellers and digital nomads need.
SafetyWing is cheap, easy, and admin-free: just sign up lickety-split so you can get back to it!
Click the button below to learn more about SafetyWing's setup or read our insider review for the full tasty scoop.
If you're looking for something extra to add to your Banff National Park itinerary, we recommend trying one of these amazing day trips from Banff!
Columbia Icefield Glacier Adventure
Columbia Icefield is a large area of interconnected glaciers, spread between the national parks of Banff and Jasper. This tour immerses you in one of the icefield's famous toes: Athabasca Glacier!
You'll begin the tour by learning all about the glaciers at the Columbia Icefields discovery center, before boarding an Ice Explorer bus. The bus ventures out onto Athabasca Glacier, where you'll get to walk on, touch, and drink water from, the 25,000-year-old glacier. Athabasca Glacier is the most-visited glacier in North America.
Along the way, your experienced guide will provide fascinating commentary about the glacial surroundings!
Kananaskis River Whitewater Rafting Tour
This whitewater rafting tour is fun and exciting, while still being family-friendly. It offers beautiful scenery as well as thrilling entertainment!
Start the tour with a scenic 45-minute drive that winds through the beautiful Canadian countryside. You'll be kitted up and briefed on safety before hopping in a raft and heading down the stunning Kananaskis river!
The surrounding landscapes are gorgeous, and you may even spot some of the area's thriving wildlife! Enjoy the views on the calm sections of the river and get ready for an awesome ride as you hit the rapids!
Banff National Park Hop-On-Hop-Off Bus Day Pass
This hop-on-hop-off bus tour is an awesome system for touring Banff and a great way to explore the park if you don't have a car. It also removes the stress of parking, and helps keep your explorations streamlined!
The bus stops at several of the key Banff attractions on this itinerary. Starting in the town of Banff, it travels to Johnston Canyon, Lake Louise, Lake Louise Gondola, and Morraine Lake. With three departure times a day, you'll be able to explore Banff national park's best attractions at your own pace.
Grizzly Bear Refuge Tour with Lunch
After a pickup in Banff, you'll be shuttled toward the Kicking Horse Mountain Resort. En route, the tour makes a stop at Takakkaw Falls, Canada's second-highest waterfall!
The next stop is the Kicking Horse Mountain Resort, where you'll take to the skies in a sightseeing gondola with spectacular views. Once you reach the top you'll have time to enjoy the panoramic vistas before enjoying a delicious lunch at the highest restaurant in Canada!
Catch a scenic chairlift up to the Grizzly Bear Refuge, an enclosed grizzly bear habitat which is the largest of its kind on Earth. You'll meet a friendly grizzly bear and learn all about these beautiful animals! This tour is one of our favorite day trips from Banff.
Overnight Backcountry Lodge Trip by Horseback
We don't think there is any way to explore the Canadian Rockies more fitting than on horseback. Thrust into the vast Canadian wilderness, you'll feel as if you've been transported back to the days of cowboys and explorers!
This tour takes you on horseback along a trail that was pioneered by explorers in the early 1900s. With your trusty horse, you'll trek along glacier-fed rivers, winding between mountains, trees, and spectacular wildlife. Stop for a cowboy style lunch and spend the night in a cozy and comfortable lodge, tucked away in the depths of nature!
Find out what people want to know when planning their Banff itinerary.
Closing Thoughts
Banff was quite literally built for visitors, thanks to the hot springs that first brought tourists to the area. It's the highest town in Canada, with a picturesque town center, a quintessential alpine vibe, and access to amazing attractions and ski resorts! Our itinerary for Banff is packed with the best of the best when it comes to exploring this mountainous paradise.
While a few of the activities in this Banff Itinerary are only suitable for a summertime trip to Banff, most of them are wonderful all year round! If you're visiting Banff in winter, it's worth fitting in at least some of these activities around your winter sports for a well rounded Banff experience.
We hope that this Banff Itinerary has set you up for an amazing vacation in Banff!
---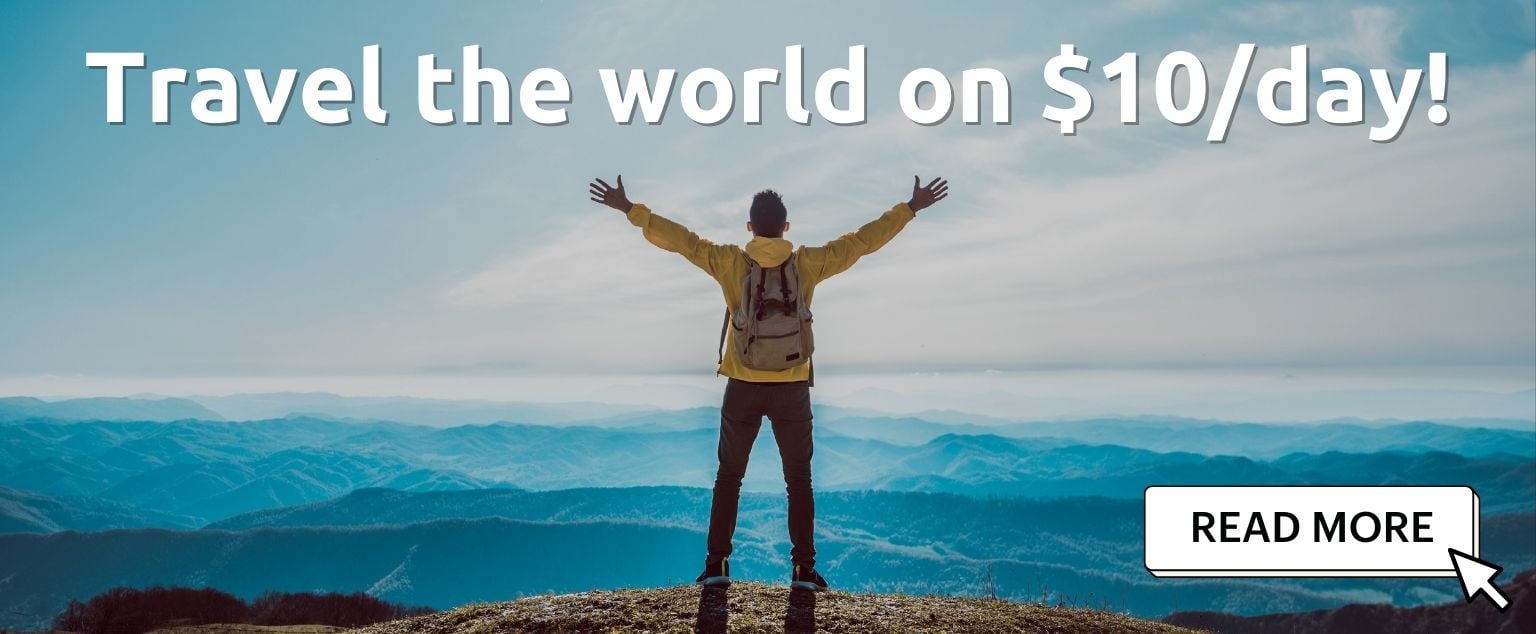 And for transparency's sake, please know that some of the links in our content are affiliate links. That means that if you book your accommodation, buy your gear, or sort your insurance through our link, we earn a small commission (at no extra cost to you). That said, we only link to the gear we trust and never recommend services we don't believe are up to scratch. Again, thank you!