At longest last, Summer is upon us, and it's the perfect time to dust down those hiking boots and get out on an awesome hike. While there are absolutely countless and innumerable places to go hiking in the world, this post is going to focus on the best summertime hikes in North America so hopefully, none of you reading this will have to travel too far.
We've picked a pretty awesome and varied set of hikes here from the rugged mountains of the United States to the exotic wonders of the Caribbean. Make no mistake, North America offers an abundance of diverse hiking destinations and it is our mission to help you to make the most out of it.
In this blog post, we will explore the best summer hikes for Americans, along with two captivating locations in Canada, one in Mexico, one in Greenland, and a hidden gem in the Caribbean. So, grab your gear and get ready to explore these incredible trails!
The best present of all… is CONVENIENCE!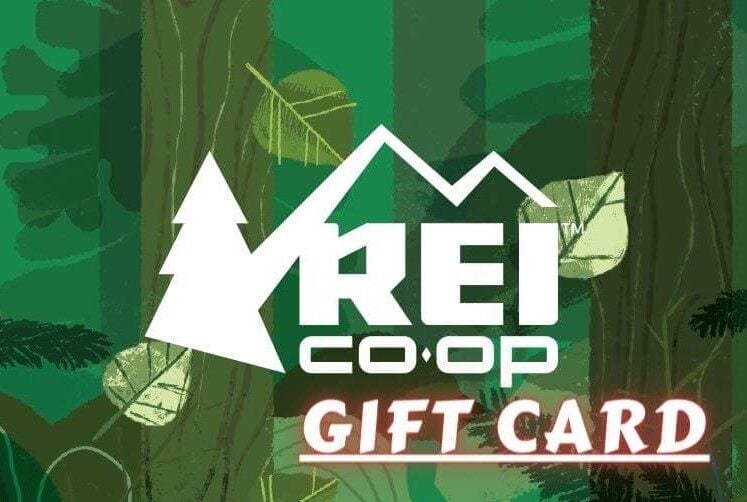 Now, you could spend a fat chunk of $$$ on the WRONG present for someone. Wrong size hiking boots, wrong fit backpack, wrong shape sleeping bag… As any adventurer will tell you, gear is a personal choice.
So give the adventurer in your life the gift of convenience: buy them an REI Co-op gift card! REI is The Broke Backpacker's retailer of choice for ALL things outdoors, and an REI gift card is the perfect present you can buy from them. And then you won't have to keep the receipt. 😉
Buy on REI!
The Best Summer Hikes in North America
In compiling this post we scoured the vast continent of North America and pounded its trails until our boots were worn and our feet were well and truly calloused. Here are the best summer hikes in North America.
Rocky Mountain National Park, Colorado, USA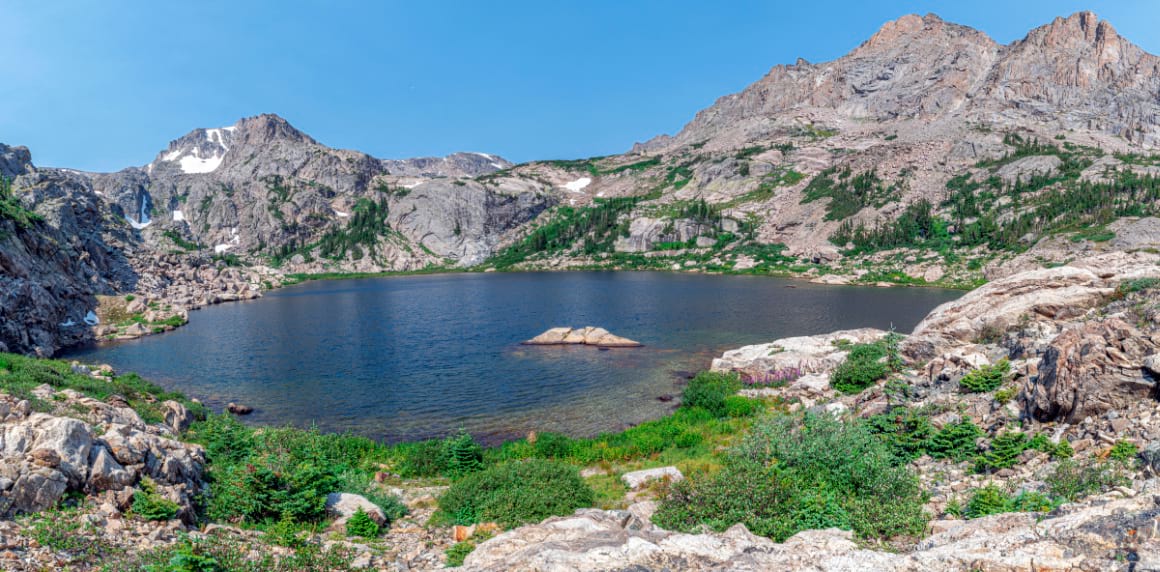 Nestled in the heart of lovely Colorado, the Rocky Mountain National Park boasts some of the most awe-inspiring and epic vistas in the entire country. With over 350 miles of trails, adventurers can explore alpine meadows, crystal-clear lakes, and majestic peaks. Be sure not to miss the iconic hike to Sky Pond, where you'll be rewarded with panoramic views and the sight of the enchanting Alberta Falls.
What's great too is that there are plenty of awesome places to stay in the Rocky Mountains too, so you'll easily be able to find the perfect location for your adventures.
Appalachian Trail, Eastern United States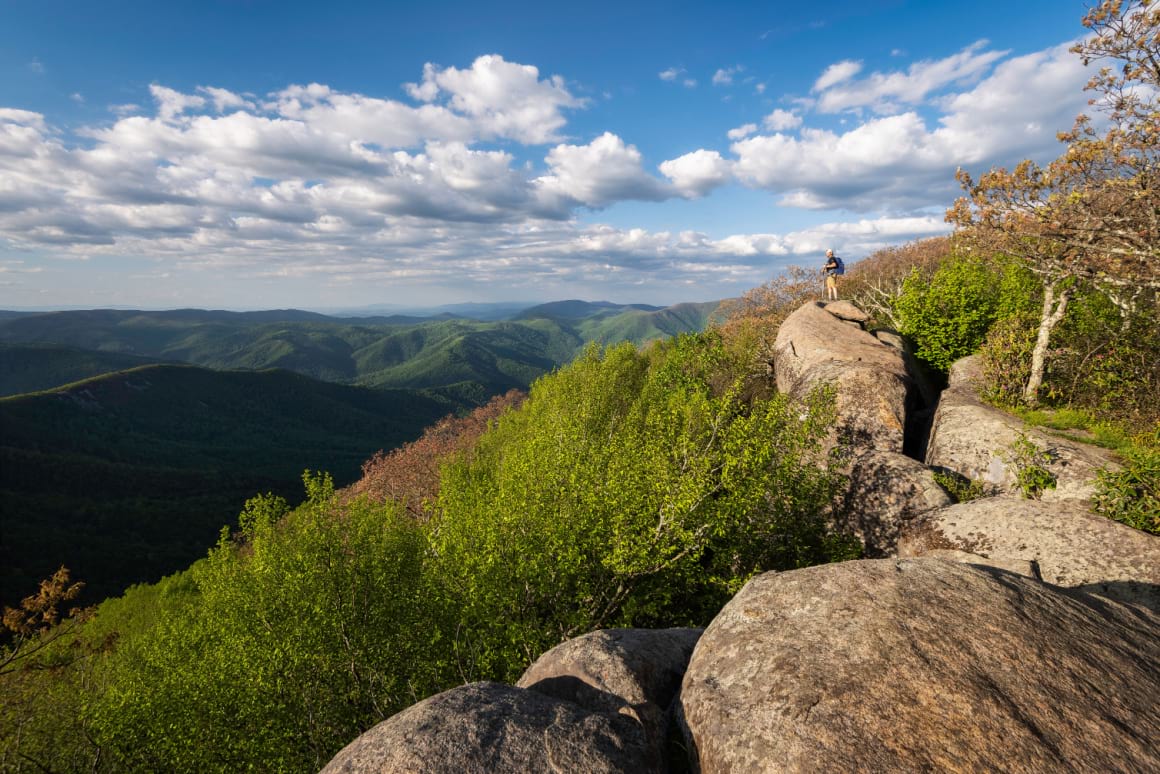 For those energetic hikers who are seeking an epic long-distance trek, the Appalachian Trail stretches over 2,190 miles, passing through a staggering 14 states from Georgia to Maine! You don't have to do the whole entire thing and hikers can choose to tackle shorter sections.
Of course, if you have time to spare you can embark on a thru-hike to experience the trail's diverse landscapes, from verdant forests and cascading waterfalls to panoramic vistas atop lofty summits. It's no wonder it's considered one of the best hiking trails in the US!
Olympic National Park, Washington, USA
Located in the rugged Pacific Northwest, Olympic National Park offers a true wilderness experience. The trail offers the chance to hike through the Hoh Rainforest, where ancient trees and moss-covered trails create an otherworldly atmosphere.
Or, for an unforgettable coastal adventure, explore the rugged beaches and tide pools along the 17.3-mile Ozette Loop Trail. Either way, there are heaps of different places to stay in the Olympic National Park for access to different areas of the NP which offer different landscapes and vibes.
Banff National Park, Alberta, Canada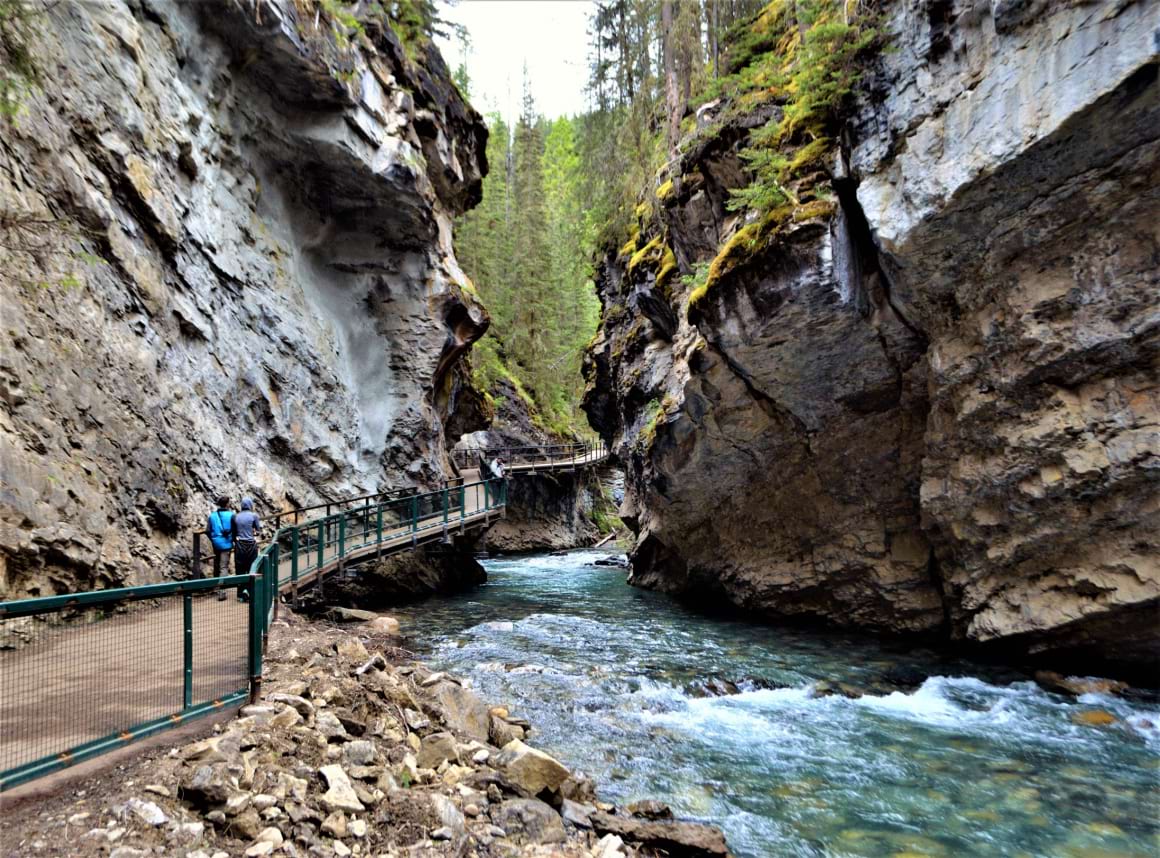 If you fancy a spot of border hopping, then why not venture north to Canada's Banff National Park? A paradise for outdoor enthusiasts, while Banff is known as a winter sports destination, in summer it is a hiker's delight so lace up your boots.
A hike to the iconic Lake Louise, where turquoise waters mirror the surrounding snow-capped peaks is a must on any Banff itinerary. Oh, and don't miss the Johnston Canyon hike, a stunning trail that winds through narrow canyons and rewards hikers with breathtaking waterfalls.
Acadia National Park, Maine, USA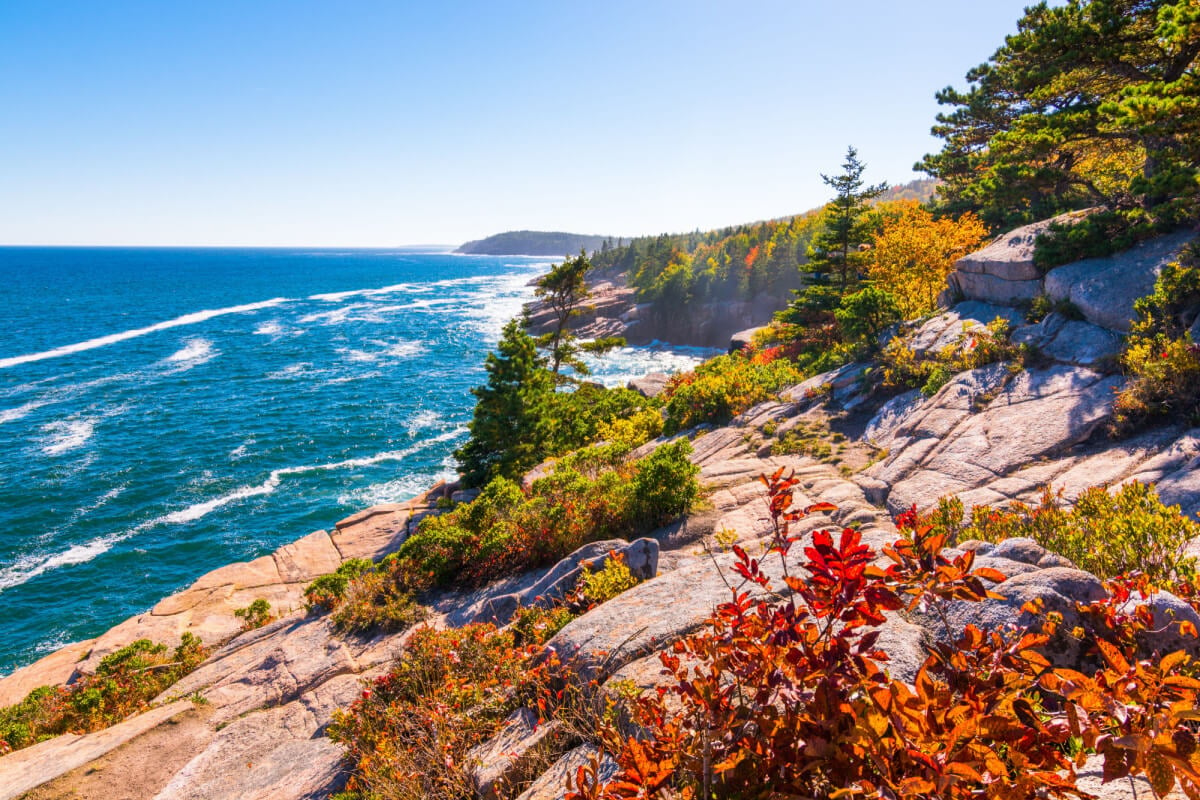 Nestled on the rugged coastline of Maine, Acadia National Park offers a perfect blend of mountains and ocean views. If you have the legs for it, you can ascend to the summit of Cadillac Mountain, the highest peak on the East Coast, and witness a pretty damned majestic sunrise.
If you fancy a steadier pace, explore the picturesque Jordan Pond Path, where serene waters and lush forests create a tranquil atmosphere. There are plenty of different places to stay around Arcadia National Park depending on your interests.
Copper Canyon, Chihuahua, Mexico
Viva Mexico! The huge and fascinating country boasts an abundance of awesome and under-appreciated hiking opportunities such as Copper Canyon, a vast network of canyons deeper and larger than the Grand Canyon. It's no wonder it's considered one of the must-visit national parks in Mexico.
The Urique-Batopilas Trail offers a thrilling journey through the canyon's rugged beauty, with breathtaking views at every turn. When in Chihuahua you can also immerse yourself in the local Tarahumara culture and witness their remarkable endurance during traditional ultra-marathon races.
El Yunque National Forest, Puerto Rico
Puerto Rico may not be renowned for hiking options but there is actually plenty to be had. For example, you can step into a tropical paradise at El Yunque National Forest, the only tropical rainforest in the U.S. National Forest System.
There are also enchanting trails, like the La Mina Falls Trail, where you can swim in the cool waters of a cascading waterfall. Not only that but being a pretty small island, you can easily visit some of the other national parks in Puerto Rico too.
Sermitsiaq, Nuuk, Greenland
If you don't mind the flight and the cold, then why not head to Greenland for a true adventure that you will never forget? Even in summer, the Arctic wonderland of Greenland is cold although there isn't all that much snow around so it's the perfect time to conquer Sermitsiaq, a stunning mountain near the capital city of Nuuk. This challenging hike rewards adventurers with panoramic views of fjords, icebergs, and the vast Arctic landscape.
If you're keen to visit this incredible location but you're a little unsure, then there are some awesome Greenland tours to take instead.
Packing for the Hike: Essential Gear to Bring
When you're preparing for a summer hike, it is crucial to pack the right gear to ensure your safety and comfort on the trail. While everybody's packing needs are different, here are the essentials;
Footwear: Truly it pays to invest in a sturdy pair of hiking boots or shoes with good traction and ankle support. Also, be sure to break them in before your trip to avoid blisters and discomfort. If you need some new, summer-friendly hiking boots, we recommend something from the REI Flash series as they are affordable, comfortable and durable.
Clothing: Summer is tough to dress for but one tip is to dress in layers to adapt to changing weather conditions. Moisture-wicking and breathable clothing are also great hacks to stay cool and dry. And of course, don't forget a breathable but waterproof jacket to protect against rain showers. I use the REI Rainier.
Navigation Tools: Modern smartphones are incredible and can cater for most navigation needs. However, remember that batteries do drain and also factor in that you probably won't have much signal on a trail. So, be sure to also carry a map, compass, or maybe even a GPS device to navigate the trails accurately.
Backpack: Be sure to choose a comfortable and well-fitting backpack with proper support. Ensure it has enough capacity to hold all your essentials and distribute weight evenly and ideally, look for one that is made from light materials and is waterproof. For day hikes, I swear by the Osprey Skarab 30. It's light, comfy to carry and you can fit a hydration reservoir into it too.
Water and Snacks: Hydration is absolutely crucial during hikes, so bring plenty of water or maybe invest in a water purification system so you can fill up from water sources as you go. Also pack a few energizing snacks such as granola bars, trail mix, and fruits to fuel your body along the way.
Sun Protection: Be sure to shield yourself from the sun's rays by wearing a wide-brimmed hat, and sunglasses, as well as applying sunscreen regularly. Don't forget to protect your lips with lip balm containing SPF.
Finally, remember to adjust your packing list based on the specific requirements of each hike and the duration of your adventure. Carrying the right gear will definitely improve your hiking experience and help to ensure that you're prepared for any situation.
Staying Safe on the Hike: Tips for a Secure Adventure
While hiking isn't exactly dangerous, there is still a lot that can go wrong when you head out on a lonely hike during the summer heat. For an enjoyable and rewarding hike, it's essential to prioritize safety. Here are our top tips for staying safe on a hike –
Research and Plan: As much as possible, try to familiarise yourself with the trail you'll be hiking, including its difficulty level, terrain, and any potential hazards. ALWAYS check the weather forecast and trail conditions before setting off.
Inform Others: Always let someone (anyone!) know your hiking plans, including the trail you'll be on, estimated return time, and emergency contact information. This way, they can raise the alarm if you don't come home…
Stay on Marked Trails: As much as possible, try to stick to established trails and follow any posted signs or markers. Venturing off-trail can lead to dangerous situations and harm fragile ecosystems.
Pace Yourself: Hiking can be physically demanding, so listen to your body and take breaks as needed. Stay hydrated, refuel with snacks, and be mindful of your energy levels throughout the hike, especially on hot summer days.
Be Weather-Wise: Try to keep an eye on changing weather conditions and be prepared for sudden shifts in temperature, rain, or storms. Seek shelter and take appropriate precautions if severe weather approaches.
Leave No Trace: Respect nature and leave the trail as you found it. Minimize your impact by carrying out all trash and disposing of waste properly. Preserve wildlife and plants by observing from a distance and not disturbing their habitats. Try not to spray paint "MAGA" onto too many rocks while you're out there too…
Hiking with a Buddy: Whenever possible, hike with a companion or even in a group. This provides an extra level of safety and support in case of emergencies or accidents.
Trust Your Instincts: If a situation feels unsafe or like it may be beyond your abilities, it's better to turn back or seek assistance rather than push forward and risk harm.
Maybe bring an adventure First Aid Kit like the one I use from REI.
Final Thoughts
From the towering peaks of the Rocky Mountains to the hidden gems of the Caribbean, North America offers an array of captivating hiking destinations for adventurers of all levels. The ones we have covered are just a slither and there are countless different hikes to choose from in this great and beautiful continent.
Just remember to plan your hikes carefully, check weather conditions, and be prepared with proper gear and supplies. Respect the environment, follow Leave No Trace principles, and be mindful of local regulations and guidelines to ensure the preservation of these pristine natural areas.
---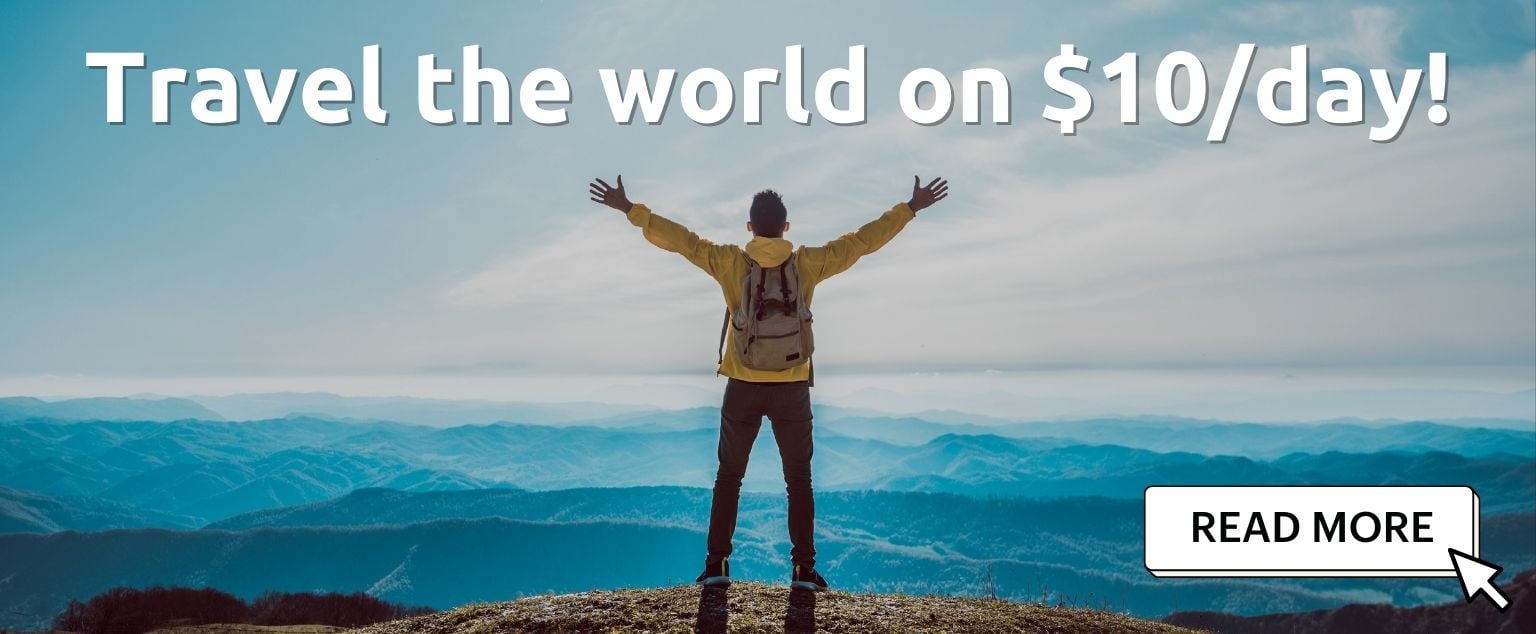 And for transparency's sake, please know that some of the links in our content are affiliate links. That means that if you book your accommodation, buy your gear, or sort your insurance through our link, we earn a small commission (at no extra cost to you). That said, we only link to the gear we trust and never recommend services we don't believe are up to scratch. Again, thank you!