Greenland is a land of phenomenons with its midnight sun, glacial landscapes, and unique arctic wildlife. Plus, there's the rare chance to see the skies dance with the northern lights – if you're really lucky. But with the world's largest island comprising 80% ice and very few roads, getting around Greenland is very difficult if not impossible on your own. That's why pretty much everyone who visits Greenland does so via some sort of organized tour.
As a marine nation, the best way to absorb the wonders of this icy tundra is by joining a cruise or marine-based adventure. No, don't panic – Greenland cruises aren't your typical cruise. You'll constantly be in and out of your trusty zodiac steed, flitting between the glacial towers and fjords. Fortunately, we have friends in handy places who run fantastic boat trips to Greenland that'll take you to all the places you want to see.
Now, we know you don't want to spend your time trawling over different packages. So, we've rounded up the best tours in Greenland for you. All you need to do is pack (and save up a few dollars first).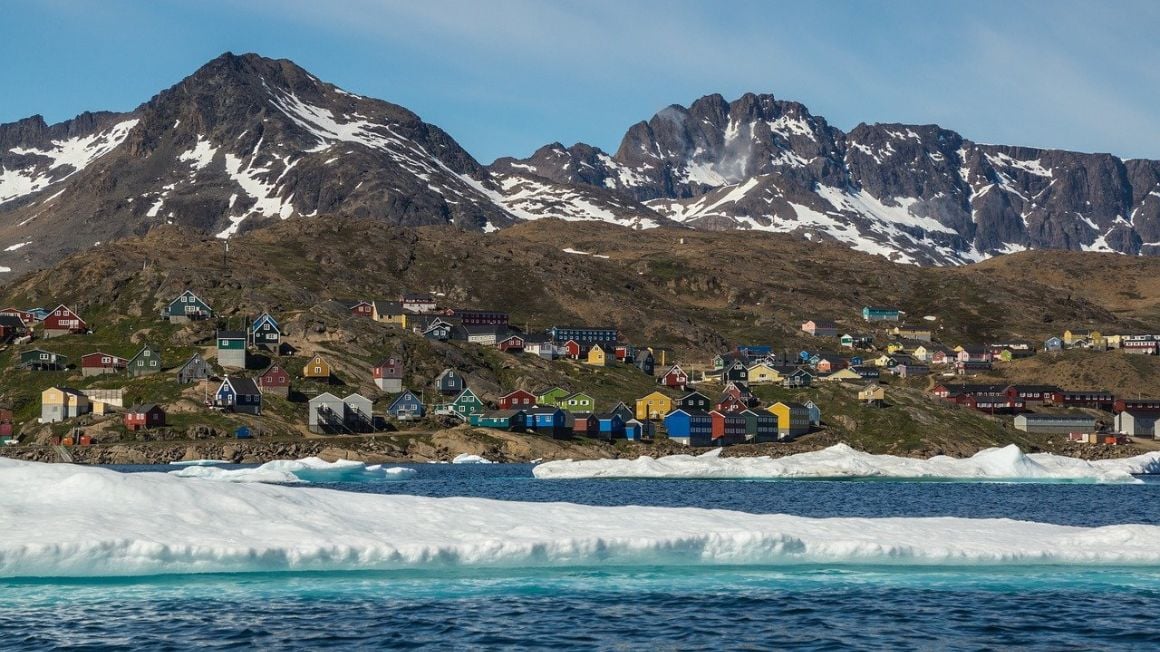 Best Greenland Tours
Not many people can say they've explored this unique island nation. This massive realm of glaciers and fjords feels like you're cruising into an entirely different world.
As we said, all tours in Greenland are marine expeditions. That means you'll live aboard a comfy ship, stopping off to explore villages and landmass via zodiac boat, kayak, and even helicopter on some tours. All you need to do is decide which parts of Greenland appeal the most to you, and the most convenient port of embarkment/disembarkment. Oh, and how deep your pockets are – Greenland isn't for shoestring backpackers.
It's time for you to sail into a part of the world few will venture! Let's find out which of these Greenland holidays is best for you.

Unlock Our GREATEST Travel Secrets!
Sign up for our newsletter and get the best travel tips delivered right to your inbox.
Trip Details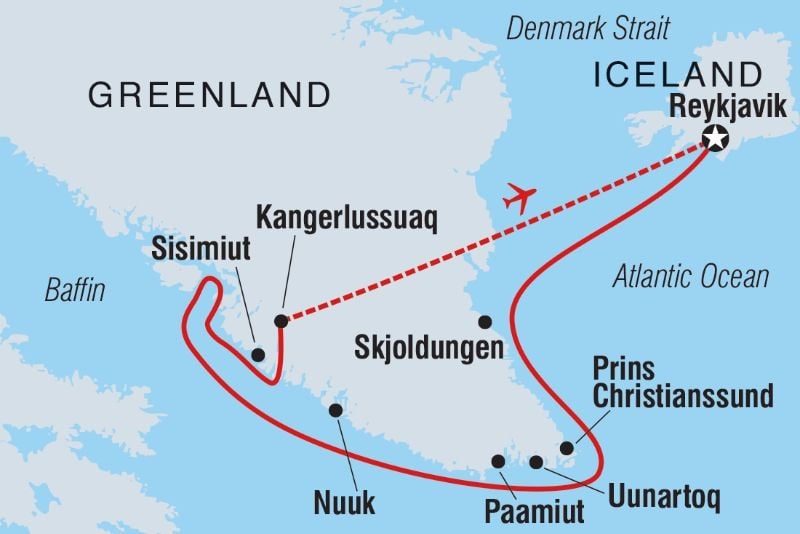 Number of days: 15
Price: $12,960 USD
Group Size: 8 min, 132 max
Fitness Required: Mild
Accommodation type: Expedition voyage ship, comfortable hotel. All cabins are heated and comfortable.
How many meals included: 14 breakfasts, 11 lunches, 12 dinners
Service Level: Marine/ comfort (reasonably luxurious)
Abandoned Arctic ghost towns, plunging fjords, and colourful Arctic tundra – this trip is a cocktail of culture and natural wonders. Experience the east, south and west coasts of Greenland – each has its own unique features. In the east you can view glaciers deep within the fjords, the south is steeped in Norse history, and the west has icebergs and mountainous landscapes aplenty.
The best Greenland tours give you an opportunity to connect with local communities, and that's what you'll do on this agenda. Besides meeting small sheep-farming communities, you'll get to explore the Greenlandic capital, Nuuk – one of the most northern cities on the planet.
Note that this one starts and ends in Reykjavik, Iceland, if you fancy continuing your arctic adventure.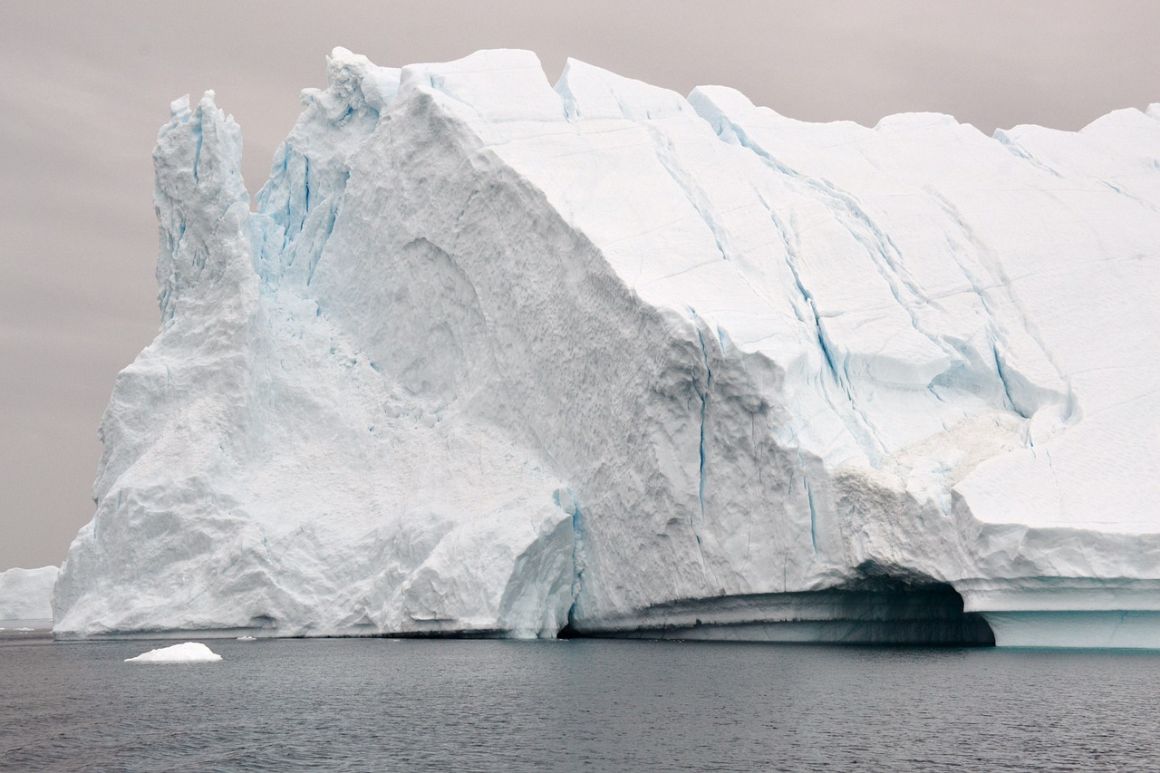 Who is this tour best for?
Couples, families, travellers of all ages. Anyone who wants to experience as much of the Greenlandic coastline as possible.
Cons:
Expensive (this will be a theme – we warned you)
Some adventure activities (such as kayaking) cost extra and must be booked in advance
Trip Details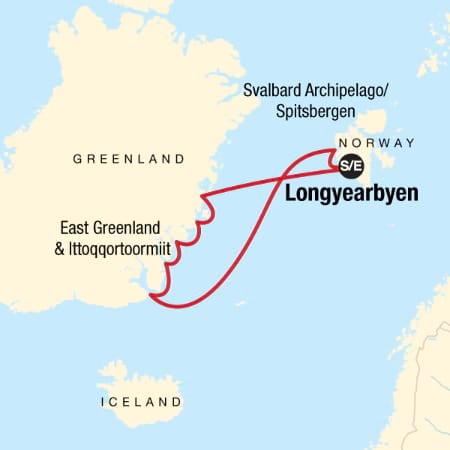 Number of days: 14
Price: $5,943 USD
Group Size: 8 min, 134 max
Fitness Required: Mild
Accommodation type: Comfortable cruise ship cabins with en suite
How many meals included: 13 breakfasts, 12 lunches, 13 dinners
Service Level: Marine/ comfort (reasonably luxurious)
You might gawk at us when we say this is the best budget tour in Greenland, but as we said – the arctic ain't cheap. There really is no such thing as a truly bare-bones budget trip for Greenland. This 2-week cruise gives you a glimpse into the unspoiled wilderness of Greenland, Svalbard, and Spitsbergen. Zodiacs and your own two feet will take you even deeper into this glacial paradise of fjords, bays, and inlets.
Spend days gazing out upon frigid ocean horizons looking out for orca, humpback, and minke whales. On land, you might sight arctic foxes and reindeer! You'll also have the chance to a stop at the most remote town in Greenland – Ittoqqortoormiit – and learn how the 450 inhabitants live. While we're on dry land, you have a chance to meet some huskies here as well.
This loop trip deposits you back in Longyearbyen, from where you can arrange your onwards travel. Alternatively, you could opt for the Arctic Highlights tour, also offered by GAdventures. This one finishes in Reykjavik, which may be more convenient for your onward travel plans.
Who is this tour best for?
Couples, families, bucket-listers, wildlife enthusiasts. Phillip Pullman fans who dreamed of visiting Svalbard. Those hungry for knowledge – your expedition includes daily lectures and educational talks.
Cons:
Arranging your inward and outward travel to Longyearbyen (a territory belonging to Norway) might bump up the costs depending on where you fly from
Due to the timings of luggage drop-off and embankment, you will also need to arrange your own accommodation the night prior to the tour
Trip Details
Number of days: 17
Price: $19,140 USD
Group Size: 8 min, 200 max
Fitness Required: Mild
Accommodation type: En suite cruise ship cabins/ comfortable hotel
How many meals included: None
Service Level: Marine/ comfort (reasonably luxurious)
Feeling flush and ready for an adventure that you (and your bank manager) will never forget? This epic expedition gets you hiking over permafrost, wildlife spotting, and cruising past fjords, glaciers and icebergs on a daily basis.
You'll encounter abandoned research stations, places where explorers of old met their demise, and tiny Inuit communities. Pitched as immersive expedition travel, you'll hear the crash of glacier shards falling into the icy ocean. If you're up to the challenge, take a polar plunge yourself. All tours in Greenland are a match made in heaven for photographers. But considering the distance you cover in this one, you can get really creative as you document your journey.
Intrepid runs a very similar version to this trip, the Northwest Passage: In the Footsteps of Franklin. It's the same number of days, same price, and same start/endpoints. However, the cruise hugs the Canadian mainland rather than Greenland.
Who is this tour best for?
Older travellers, couples, bucket-listers, wildlife enthusiasts. Canadians and North Americans (the trip starts and ends in Toronto)
Cons:
Yup – expensive
No meals are included and certain activities such as kayaking are not included in the price
Small Pack Problems? 😉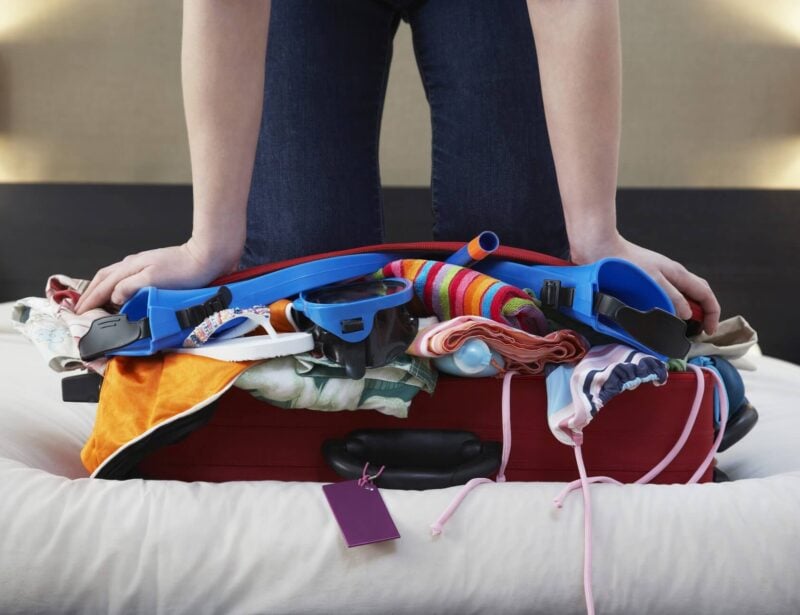 Wanna know how to pack like a pro? Well for a start you need the right gear….
These are packing cubes for the globetrotters and compression sacks for the real adventurers – these babies are a traveller's best kept secret. They organise yo' packing and minimise volume too so you can pack MORE.
Or, y'know… you can stick to just chucking it all in your backpack…
Get Yours Here
Read Our Review
Trip Details
Number of days: 9
Price: $10,460 USD
Group Size: 8 min, 200 max
Fitness Required: Mild
Accommodation type: Cruise ship cabins (en suite)/ comfortable hotel
How many meals included: 7 breakfasts, 6 lunches, 7 dinners
Service Level: Marine comfort
Access the depths of Southern Greenland's fjords by zodiac, kayak, and helicopter, and hike on the Ice Sheet itself. Adventurers will love the chance to hike in this isolated tundra. Deep within the fjord system, you'll see dramatic landscapes ranging from snow-capped mountains to fields blooming with flowers. Yeah – we know, not exactly what you'd expect from holidays in Greenland of all places, despite the irony of the name.
This tour has a very fluid itinerary, so you can expect each day to bring something unexpected. Beginning and ending in Reykjavik, you can continue your quest in Iceland.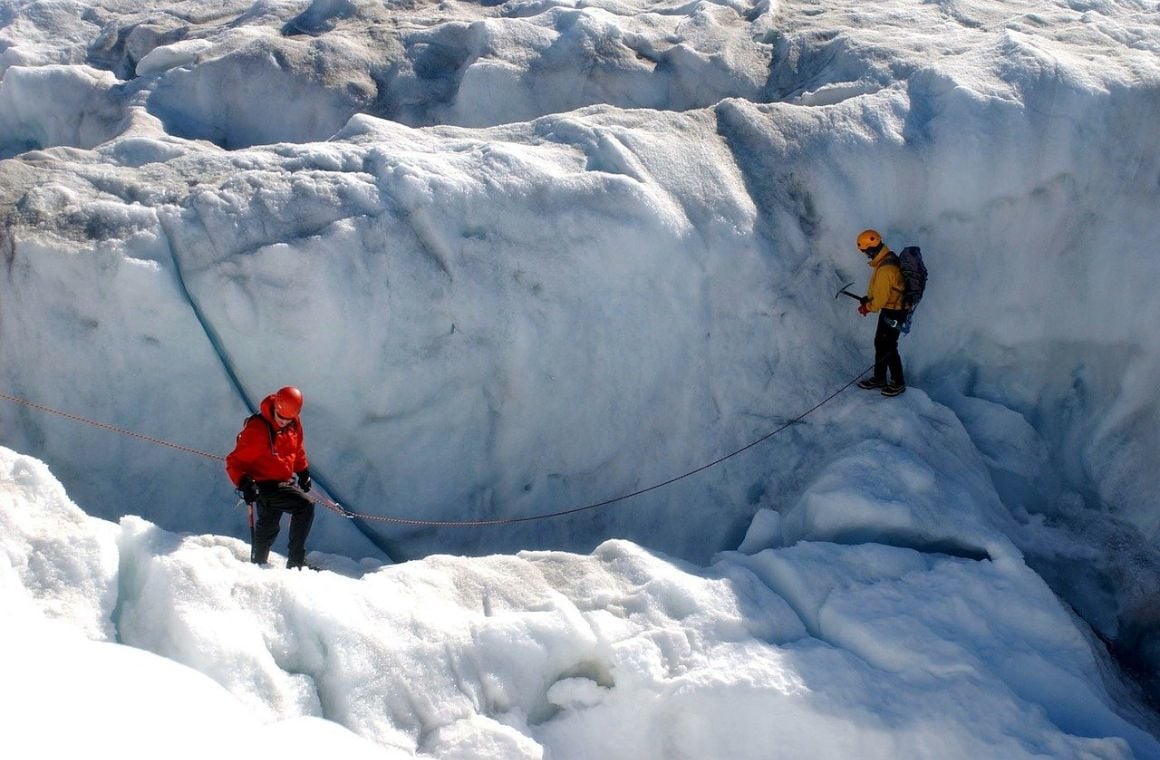 Who is this tour best for?
Modern-day adventurers, couples, travellers of all ages, bucket-listers, wildlife enthusiasts.
Cons:
Activities could be hindered if the weather doesn't cooperate
At full capacity, the boat may feel busy
Trip Details
Number of days: 18
Price: £15,040 USD
Group Size: 8 min, 132 max
Fitness Required: Mild
Accommodation type: Comfortable, en suite cruise ship cabins
How many meals included: 17 breakfasts, 15 lunches, 16 dinners
Service Level: Marine/ comfort (reasonably luxurious)
If you think Greenland is a radical destination for travel, wait until you get to Jan Mayen. This is a volcanic island drifting right in the middle of the Arctic Ocean, surrounded by ice. We know, the mind boggles.
Besides this, the trip chucks in all the usual (albeit amazing) suspects. Unforgettable zodiac rides, spectacular fjords and trips peering out trying to spot an elusive polar bear. But, there is no standard arctic circle trip – you just never know what the weather or mother nature will throw at you.
Need to transpose your start and endpoints? Then book the Spitsbergen, East Greenland and Iceland – Northbound tour instead. It's a very similar route, although it misses Jan Mayen.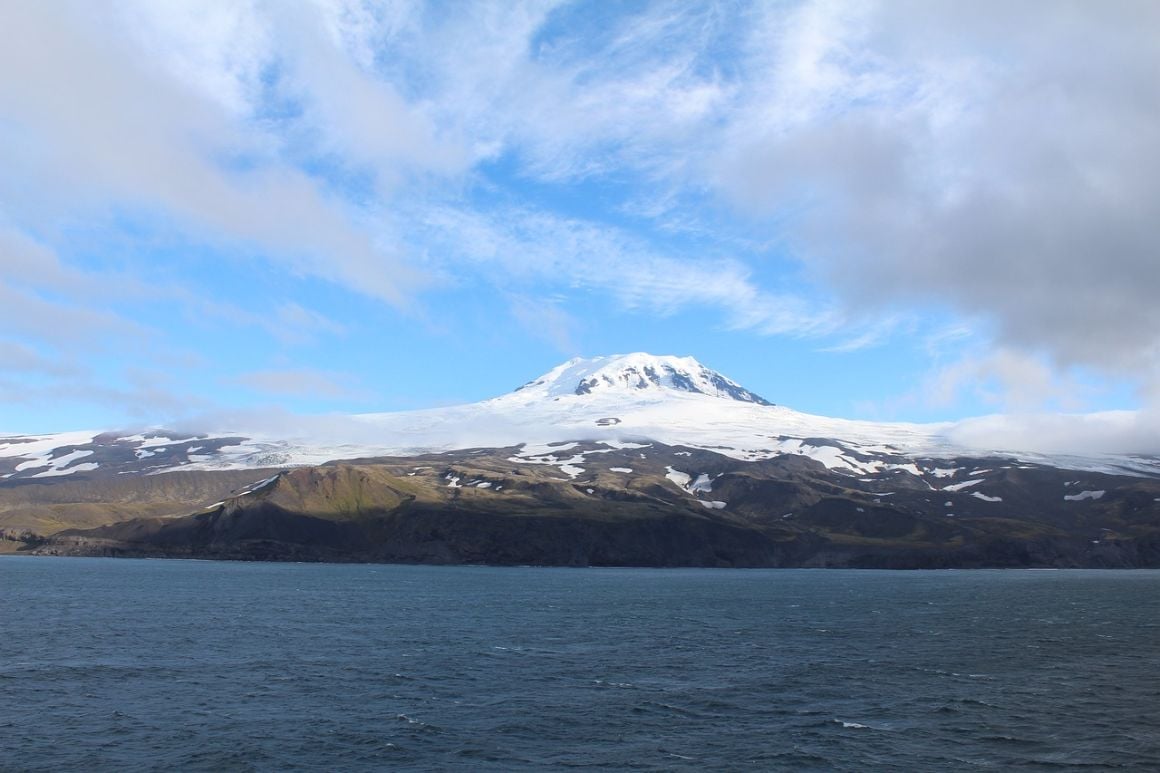 Who is this tour best for?
Couples, families, bucket-listers, photographers, wildlife lovers, those interested in geology
Cons:
Another option which is especially pricey
Depending on your nationality, you may need visas for three different countries – Norway, Greenland and Iceland. Do check before you book.
Is This the Best Daypack EVER???
Quick Guide to Visiting Greenland
Best Time to Visit Greenland
With long days and the promise of the midnight sun, summer (June to September) is the typical season to plan a vacation in Greenland. The temperatures are a tad warmer, and you are more likely to sight arctic wildlife. It's not just travellers who enjoy frolicking in the 24-hour sun! However, the drawback is that there will be increased tourists and those 200-capacity cruisers might fill up easily.
Having said that, we still reckon it's one of the top hiking spots in North America for the summertime.
While it's not a guarantee, there is a chance of sighting the Northern Lights in Greenland. You are most likely to spot this phenomenon during dark, clear nights from September until the beginning of April. Choose a winter tour to Greenland if this is high on your agenda.
There's no right or wrong – whatever time of year you choose to explore Greenland, you're in for a visual treat.
Travel Insurance for your Greenland Tour
When booking organised trips to Greenland (or anywhere else, for that matter) you will probably need to take out travel insurance. If you rock up to orientation without proof, your CEO is going to send you straight back home.
Realistically, you're not looking at any imminent danger. But, natural disasters can strike (remember the havoc reaped by Eyjafjallajökull in 2010) and you'll want that cover just in case. Plus, flights can go bust, and while the chances of theft on your Greenland vacation are slim, breakages or damage to expensive camera gear are less so.
ALWAYS sort out your backpacker insurance before your trip. There's plenty to choose from in that department, but a good place to start is Safety Wing.
They offer month-to-month payments, no lock-in contracts, and require absolutely no itineraries: that's the exact kind of insurance long-term travellers and digital nomads need.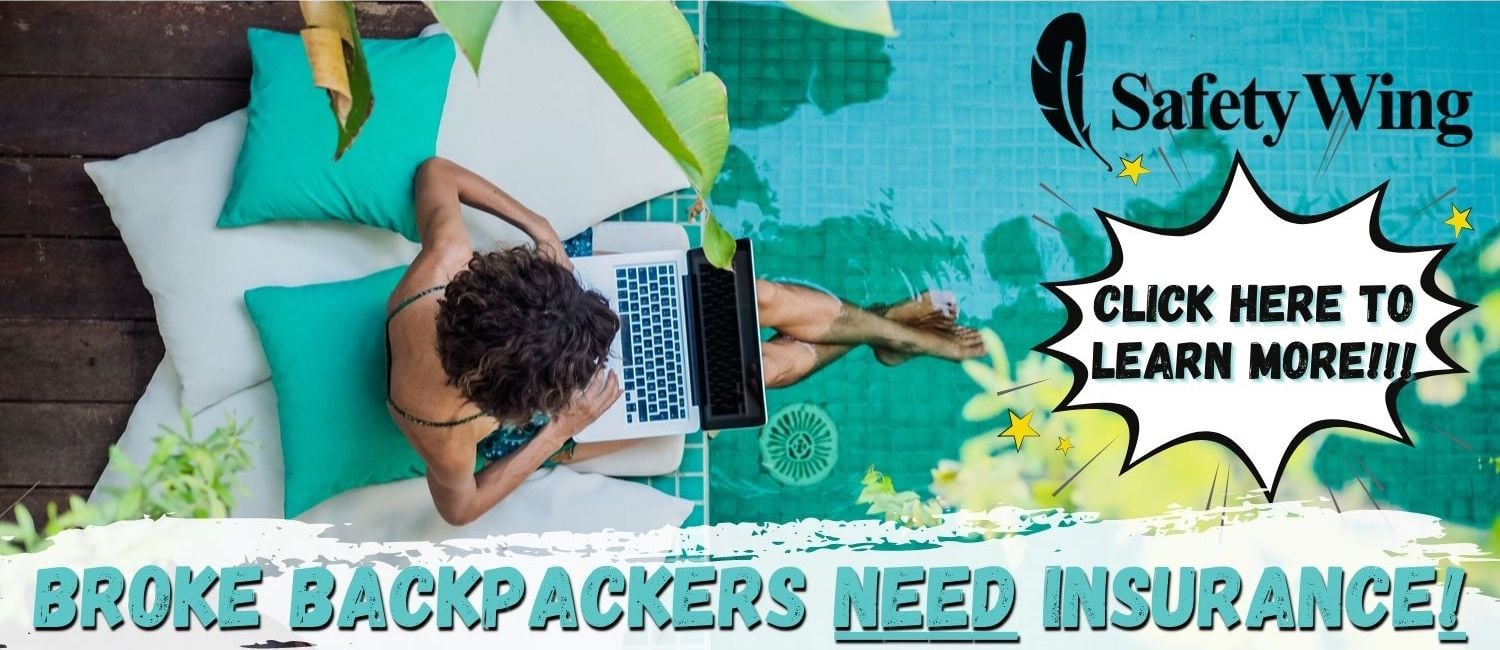 SafetyWing is cheap, easy, and admin-free: just sign up lickety-split so you can get back to it!
Click the button below to learn more about SafetyWing's setup or read our insider review for the full tasty scoop.
What to Pack for Greenland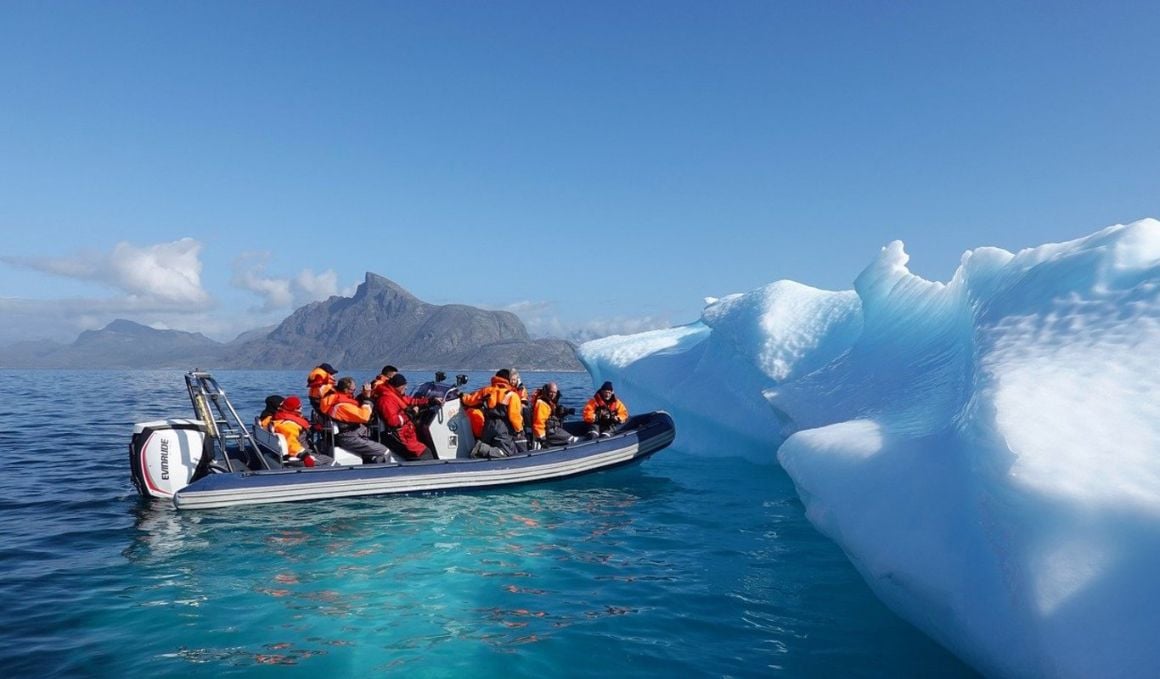 One thing you'll need for any of these tours in Greenland is a strategic packing list. It's going to be cold, wet, and wintery. In fact, it'll be downright freezing – this is the Arctic after all. Plus, whichever tour you take, there are some mandatory bits of kit you'll need. We've noted those below, along with a few other essentials.
Below – the VA team should try to link to as many TBB gear review articles as possible – just a reminder.
Camera (bring additional memory cards and batteries)
Binoculars (highly recommended)
Drybag (essential for Zodiac landings)
First-aid kit (as well as the obvious essentials, bring a remedy for seasickness. Just in case!)
Thermal layers – don't forget your sexy thermal undies
Lighter layers for downtime – all boats are heated sufficiently
Fleece/thermal/down jacket
Waterproof trousers (mandatory for any Zodiac landings)
Swimsuit (in summer, it is possible to take the polar plunge)
Hat, scarf and gloves
Footwear with excellent grip (open-toed shoes aren't permitted in public spaces on the expedition ships)
Sunscreen and SPF lip balm
Kindle, podcasts, journal, and a pack of cards
Outlet adapter (check your booking handbook for electricity voltage onboard)
DON'T DIE OUT THERE! …Please 🙂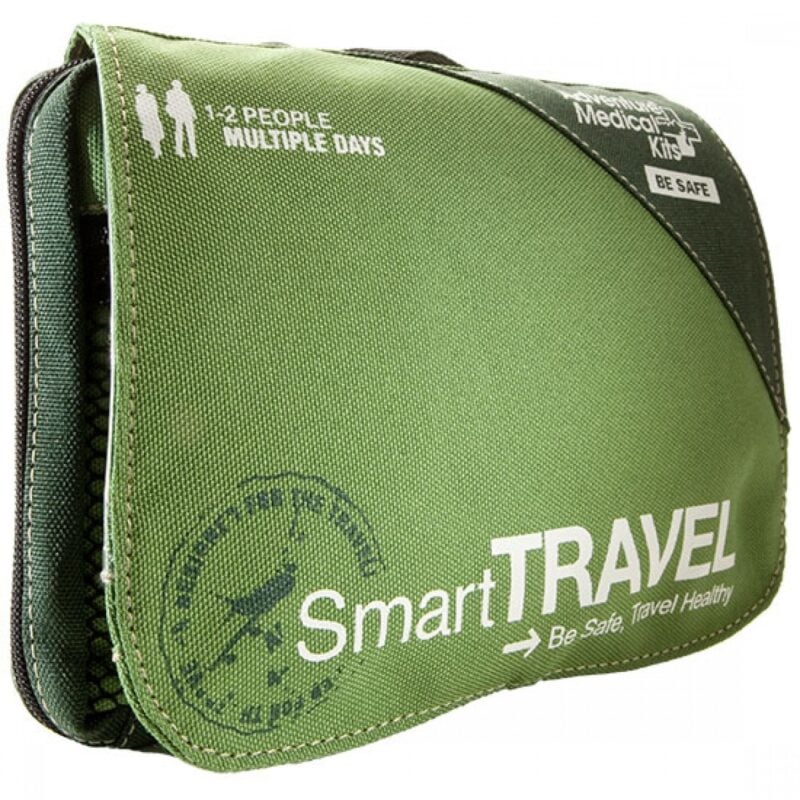 Things go wrong on the road ALL THE TIME. Be prepared for what life throws at you.
Buy an AMK Travel Medical Kit before you head out on your next adventure – don't be daft!
Buy on REI
Final Thoughts on the Best Greenland Tours
And that's a wrap on the five best tours in Greenland. Now you can evaluate which itinerary speaks to you and go ahead and take the polar plunge to book your arctic voyage. While all the trips we've listed share a common theme of being marine expeditions, the sites do vary significantly. Remember that this expansive island varies depending on which coast you choose to explore. Plus, the further north you sail, the frostier the conditions.
Still can't decide which Greenland vacation is for you? Our top pick is the Essential Greenland: Southern Coasts and Disko Bay tour. It's not as costly as the other tours and gives you a well-rounded experience of Greenland's culture, geology and wildlife.
Whichever trip you pick – Greenland is going to blow your mind. Can we come too?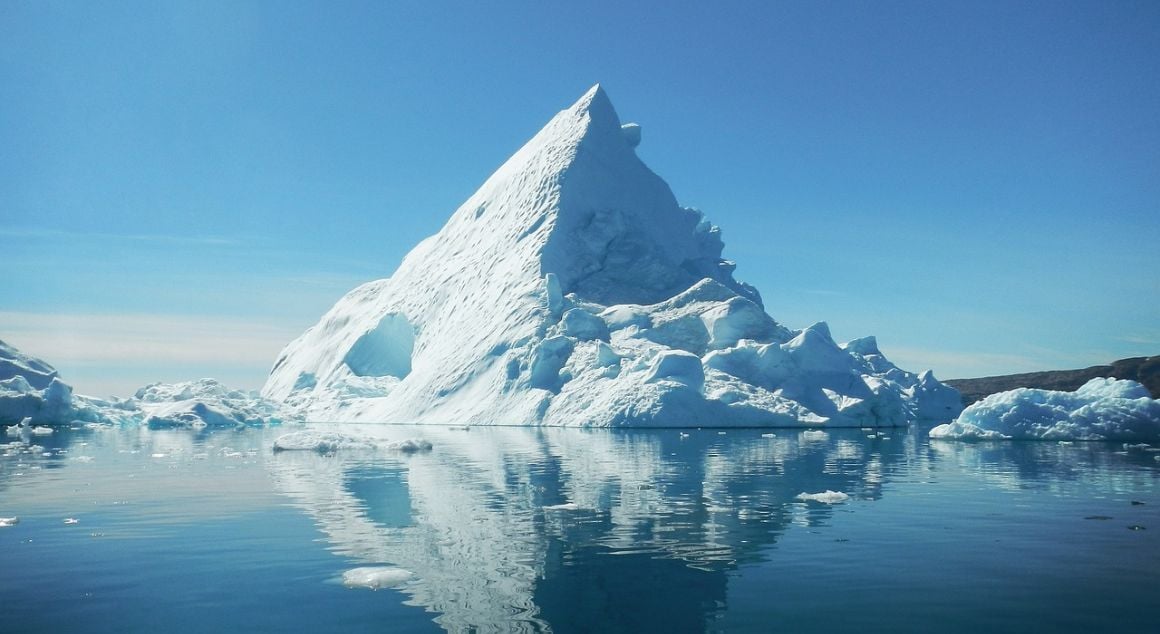 ---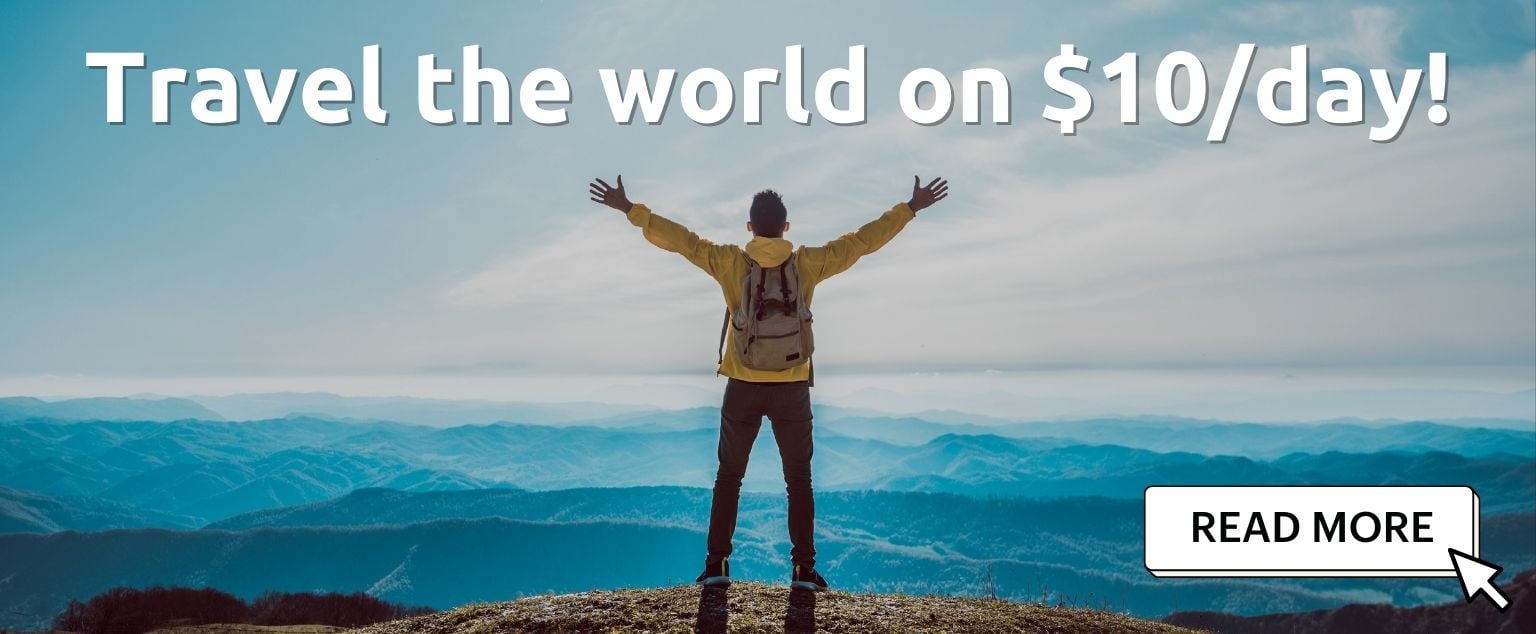 And for transparency's sake, please know that some of the links in our content are affiliate links. That means that if you book your accommodation, buy your gear, or sort your insurance through our link, we earn a small commission (at no extra cost to you). That said, we only link to the gear we trust and never recommend services we don't believe are up to scratch. Again, thank you!