Not everyone thinks of spending a weekend in Helsinki, but those who do find a city that's as quirky as it is sophisticated! Helsinki may be small by international standards but it still packs a punch with visitors.
Beside towering neoclassical cathedrals, you'll find fresh fish markets and little buildings so unusual you'd never imagine they were churches! There aren't too many big, important monuments but you'll find that these quaint attractions are the brightest stars amongst Helsinki's tourist attractions!
As you meander through the Design District or jog through the lush Central Park, it's easy to forget that this self-assured little city was once a pawn in the Russian and Swedish Empires! It's undergone a remarkable transformation into the inclusive capital city of an independent nation that doesn't fail to charm.
After a weekend in Helsinki with our itinerary, we're pretty sure that you'll be charmed, too!
You may only have 36 hours in Helsinki, but with our tips on accommodation and transport, you'll be able to make the most of your time!
Know Where to Stay in Helsinki
Before you can head on out and discover all the best attractions in the city, you need to know exactly where to stay in Helsinki! With just over 600 000 inhabitants, Helsinki may not be large by international standards. However, it is still important to pick a central location in Helsinki so that you can make the most of your limited time.
For a weekend in Helsinki, we recommend that you stay in Helsinki City Center. Most of the top Helsinki landmarks are in this area, such as the Helsinki Cathedral. It's also close to other awesome Helsinki points of interest! Additionally, since the city center is so compact, you'll be able to walk to most attractions!.
Pick this top-rated hostel for an all-round quality experience!
Stay in the perfect central location!
Make friends in the large lounge or in the neighboring bars!
You know you're in good hands when your hostel has been voted best hostel in Helsinki TWICE in a row! The Yard Hostel delivers comfort and ambiance. The dorm beds are separated by curtains and the Wifi is free! It's these kinds of gestures that will make you feel right at home!
You can't really get more central than this cool, clean little studio. The sheer abundance of things to do right on your doorstep: from museums to beaches, parks, cafe's and bars, make this one of the best Airbnbs in Helsinki and the ideal spot if it's your first time in the city. If times a factor, you really couldn't ask for something more convenient than this.
Be at the train station, Helsinki Cathedral or Kaisaniemi Park in less than 15 minutes by foot!
Look forward to cozy rooms that have city views!
Expect a friendly welcome from the helpful staff!
Kongressikoti Hotel extends a warm welcome that will set you up for the perfect weekend in Helsinki! It's situated in the center of town in a historic building that's been updated with modern furnishings. It's real value for money, with an amazing reputation for friendliness and cleanliness!
This location is as perfect as it gets in Helsinki!
Modern features and comfortable furnishings come together in luxurious Scandinavian style!
Everything you could need is either in the hotel or right on the doorstep!
Sparklingly clean, with designer amenities and views for days…what's not to love about this luxury hotel? Downstairs, there's a superb bar and a bakery that will keep you well-nourished for an epic 36 hours in Helsinki!
Know How to Get Around in Helsinki
If you stay in the city center, getting around Helsinki will be a breeze! Most of the main Helsinki attractions are located within the small city center so you'll mainly rely on walking to get around Helsinki.
Walking is not only cost-effective but it's also a pleasant experience, as there are so many green spaces in Helsinki! The tourist office (which you'll find at the railway station, for instance) offers maps with recommended walking routes.
It's likely, though, that you will need to use public transport once or twice. Helsinki has an efficient network of trams, buses, trains, metro and ferries. You can purchase single-journey tickets but it is more affordable to buy a ticket for 1 to 7 days. A Helsinki Card gives you free access to public transport for 24, 48 or 72 hours, as well as a ticket for the City Sightseeing Hop On Hop Off Bus and discounts at major attractions!
You can easily order a taxi in Helsinki. There are taxi stands at various locations in the city and you can pay with cash or a credit card. Taksi-Helsinki and Kovanen Taxi are reputable companies.
Insider Tip: Use the HSL Journey Planner to get around on public transport as efficiently as a local!
If you're a party animal backpacking through Scandinavia for the clubs and liberal attitudes, then you'll love Helsinki! Locals love nights out, and most clubs only open at 10pm and close at 4am! Bear in mind that you have to be 20 and older to get into most clubs in Helsinki.
Kamppi and Punavuori
This buzzing area is the heart of the nightlife scene in Helsinki!
Uudenmaankatu Street and Eerikinkatu Street have large concentrations of clubs and bars.
The central location makes it a convenient nightlife district for those on a weekend in Helsinki!
As night falls, locals and tourists looking for a fun night out gather in Kamppi and Punavuori. Try and experience a restobar, which starts the evening as a restaurant and then transforms into a bar/club! These are favorites with locals! Try Cafe Bar 9 on Uudenmaankatu and the Soviet-styled Kafe Mockba on Eerikinkatu.
Kallio District
This up-and-coming district offers plenty of epic nightlife options!
The bars and clubs in this area are smaller and more hipster than other nightlife districts.
Drink on a budget in this affordable nightlife area!
Kallio offers visitors a nightlife scene that is more alternative but just as fun! The area has a seedy reputation but is becoming more gentrified every year. There are craft beers galore at Panema and Solmu Pub, while Kuudes Linja is ahead of most clubs with experimental beats.
Annankatu Street
For the heart of the LGBTIQ+ nightlife scene, head to Annankatu Street!
This inclusive district welcomes everyone for an epic night!
Try Bar Loose for a rock 'n roll vibe that offers cocktails and beers galore!
Helsinki's one of the most inclusive and tolerant cities backpackers traveling Europe will find, and it has a nightlife scene to match! You'll find the most iconic gay bars on and around Annankatu Street. DTM (Don't Tell Your Mother) is one of the most popular in all of Scandinavia, with three bars, karaoke and the top DJs in Helsinki!
Helsinki's food scene blossoms with food markets, five Michelin-starred restaurants and some delicious local recipes!
Old Hall Market
This is the premier food market in the city!
It's open Monday to Saturday from 8am to 6pm.
Head to Robert's Coffee, the oldest stall in the market, which serves breakfast, lunch and yummy baked goods!
Since 1888, the Old Hall Market in the docks has been offering fresh produce and delicious dishes! It's an indoor market so you'll be safe from the harbourside chill. The atmosphere is cozy and inviting which is why it's one Helsinki's most popular tourist attractions! Foodies, in particular, will appreciate the opportunity to engage with local vendors and chefs.
Seafood
Helsinki is a seaside city with many nearby lakes so there's seafood galore!
There are around 60 species of fish in the Helsinki area so there's lots of choice!
Contemporary restaurants have come up with numerous creative seafood recipes so it won't get boring!
The Finns love their fish and Helsinki's burgeoning culinary scene is the ideal place to experience this aspect of local culture! If you're looking for a sophisticated menu, there's caviar tasting at Finlandia Caviar. For something more laidback, head to Cafe Bar 9 for traditional Finnish salmon soup with freshly-baked rye bread! Try sapas, the Finnish version of tapas, at Juuri – this is the perfect way to sample as many local dishes as possible!
Cooking course
Foodies will love this behind-the-scenes look at preparing Finnish cuisine!
You can choose which menu you would like to cook: French, Finnish vegetables or Spanish!
You can also benefit from the guidance of the in-house sommelier for wine pairings.
Kitchen Kokka at Restaurant Nokka is the ideal way for any foodie to immerse themselves in Finnish cooking! The professional staff from the restaurant teach you how to make the food and then you're free to enjoy the results!
One particularly interesting menu you can choose is Cooking Wild Food, which will introduce you to seasonal wild ingredients and how Finns integrate them in their cooking.
Are you wondering what to do in Helsinki as a sport lover? Well, with Helsinki, sport lovers have come to the right place! You'll know that as soon as you inhale what some consider to be the world's cleanest air or spot the numerous sports halls that dot the city!
Winter sports
Many come to Finland just for the winter and sports are a quintessential part of this icy season!
From Nordic skating and ice skating to sledding and ice hockey, winter is prime sports season!
It's easy for visitors to experience this aspect of Finnish culture.
Finns love sports and have adapted them to be practiced year-round! Nordic skating is just one such example. In summer, skaters wear roller skates and use poles to propel themselves along the pavements, while in winter, they use ice skates on iced tracks or frozen lakes! This sport is largely unique to Nordic countries like Finland!
Central Park
This is the favorite park of local joggers in Helsinki!
It's full of lush flora and fauna, too!
Refresh yourself in the park cafe after your exercise.
Measuring 1000 hectares, this expansive park in Helsinki has plenty of routes for runners to choose from! Paloheinä is the most popular, with showers, saunas and cafes. During the winter, the running trails are iced over and become ski tracks. If you're not up to skiing, head to the seaside Sibelius Park.
Attend an Ice Hockey Match at Hartwell Arena
Hartwell Arena is the home of the Finnish national ice hockey team and the top local club, Jokerit!
It's hosted 4 world championships!
Jokerit plays around 30 games in the arena every season so there's likely to be a game during your weekend in Helsinki.
It may not be the national sport, but ice hockey remains the most popular sport in Finland! Attending a match at the Hartwell Arena is a fantastic way to check out the sports scene in Helsinki. You can buy tickets at the arena or online. You can also go on a guided tour of the stadium – which includes visits to the VIP skyboxes and the locker rooms!
Some of the most enduring Helsinki images from your weekend away are bound to be from a concert or show you attend. The lively culture of Helsinki is sure to take your breath away as soon as the curtain rises!
Helsinki Music Center
This complex is home to the Sibelius Academy and two symphony orchestras.
The center is housed in a modern architectural masterpiece that has top-notch acoustics.
It's a hive of musical activity so there's sure to be something on during your weekend in Helsinki!
No music lover can spend 2 days in Helsinki and not pop in at the Helsinki Music Centre! It's so much more than just a concert venue: there's a record store, a cafe, a restaurant and a library. That said, it can host as many as 100 concerts a month so do try to attend one!
Record shopping
There are no better souvenirs from your weekend in Helsinki than beautiful and rare records!
As Helsinki's cultural scene has blossomed, various awesome record stores have sprung up.
From jazz to strings, you'll find it all in Helsinki!
Vinyl has become a popular medium for listening to music around the world and Helsinki is not far behind on this trend! Digelius, a record store in Helsinki, has many rare jazz records. Black & White Records is another local favorite for its wide variety of genres.
Puppet Theatre Sampo
For over 40 years, this company has been producing world-class puppet shows!
Puppet shows are a real art that's not just for children!
The company also offers workshops for those who want to learn.
Sampo's mission is to combine music and poetry in puppet theatres, thereby spreading joy! The company stages over 300 performances every year and attracts tens of thousands of spectators. The shows are accompanied by music and some are non-verbal so foreigners can easily understand!
10 Other Awesome Things to do in Helsinki This Weekend
If you still need proof of why you should book a weekend in Helsinki, then we've got it! From a ruined fortress to an underground church, there are so many amazing places to see in Helsinki!
#1 – Suomenlinna
In the mid 18th century, the Swedish Empire (which controlled Finland at the time) decided to construct a fortress against the invading Russians. The result was the gigantic fortress spanning several islands that we now call Suomenlinna!
The fortress didn't manage to keep the Russians at bay for long, as in 1808 they overran all of Finland. It was later used in World War I, World War II and the Finnish Civil War. With such a tumultuous history, you can see why it's now a UNESCO World Heritage Site and the most popular tourist destination in Finland!
#2 – Helsinki Cathedral
Helsinki Cathedral is the Helsinki landmark you need to visit so put it high up on your Helsinki itinerary! It was built between 1830 and 1852 as a tribute to the Grand Duke of Finland, Tsar Nicholas I of Russia. It was originally known as St Nicholas Church but after Finnish independence in 1917, it became Helsinki Cathedral.
Follow the lavishly-decorated Corinthian pillars to the gables with magnificent statues of the 12 Apostles. Be sure to admire the green domes spangled with gilded stars. These are just some of the stunning features incorporated in the neoclassical design of the cathedral!
#3 – The Market Square
In the heart of Helsinki's Old Town, you'll find this charming little square beside the harbor. It's a historic Helsinki point of interest, as it's been the site of commerce for centuries. The Old Market Hall is nearby but there are also stores on The Market Square. Look out for unusual souvenirs like reindeer hide and wooden mugs!
Around the square, you'll also spot other interesting sites like the Presidential Palace and the Uspenski Cathedral.
#4 – The Chapel of Silence
With this little chapel in Kamppi, you'll get a taste of Finland's unique design style! The structure is so unlike other churches that you may mistake it for a contemporary sculpture. It's a conical building that's made of spruce wood. These architectural features enhance the intensity of the silence inside.
Inside, there's an exhibition area but most people come to admire the design or take a break from the hustle and bustle of Kamppi.
#5 – Helsinki City Museum
This award-winning institution does a fantastic job of explaining how Helsinki came to be the sophisticated city it is today! Through virtual reality and old photographs, visitors feel like they have stepped back in time!
You can discover different traditional Finnish outfits or visit a 19th century Finnish home. The museum also tracks the city's cultural evolution, as well as the role of prominent women in Finnish politics and economics.
#6 – Temppeliaukio Church
Our Helsinki itinerary bursts with jaw-dropping Scandinavian design, but this Helsinki landmark tends to be a winner! Completed in 1969, this modern Lutheran church was hewn from the bedrock of its location! It's largely underground, with skylights around its massive dome. As you approach Temppeliaukio, don't miss admiring the copper dome – some say it looks like an alien mothership!
Insider Tip: For a truly surreal experience, try to attend one of the classical music concerts held here if your weekend in Helsinki falls during the summer!
#7 – Kotiharjun Sauna
Did you know that 'sauna' is a Finnish word? Well, after a visit to Helsinki, you'll understand why! The Finns are fanatics about their saunas and experiencing a Finnish sauna is a must-do on a holiday in Helsinki! So, whether you have a day or 36 hours in Helsinki, you have to have a sauna on your itinerary!
Today, most saunas are in private institutions but three public ones remain. Kotiharjun is our favorite sauna where you can relax besides locals and fellow tourists!
Insider Tip: Men and women are separated. Most Finns get in stark naked but if you feel uncomfortable, you may bring a towel along! Lastly, keep your voice down!
#8 – Design District
If there ever were a design heaven, this would be it: look out for over 200 design shops, galleries, buildings and other landmarks! There's also a dedicated Design Museum which recounts the design history of Finland in the last 150 years. If you've fallen for Finnish architecture, then pop by the small Museum of Finnish Architecture.
Follow in the footsteps of the iconic Jackie O with a visit to Marimekko! This textile company produces striking geometric patterns. Bukowskis, an ancient auction house, is also worth a visit. It's auctioned works by Andy Warhol and Picasso drawings so you never know what might be under the hammer next!
#9 – National Museum of Finland
As the capital of Finland, Helsinki is the ideal place to learn more about this fascinating country and there's nowhere better to do so than at the National Museum! Starting with the area's neolithic societies, there's an exhibition with impressive Iron Age artifacts.
The museum then addresses the Finnish middle ages before moving onto the conflict between Sweden and Russia over the area. But the most popular part of this museum has to be the Treasure Troves: nine rooms full of jewels, coins, armor and medals make quite an impression!
#10 – Seurasaari Island
Another unusual Helsinki attraction that you'll run into on your Helsinki trip is this open-air museum! It spans an entire island in the north of Helsinki and is home to life-size traditional buildings! A visit here is like going back in time: you can trace 400 years of Finnish life through the different kinds of buildings on display!
You'll be shown around by a guide in traditional clothes which just adds to the experience. An additional bonus is the refreshing natural location: the buildings are connected by trails that skim by the sea and through the forest.
Last-minute doubts about a weekend in Helsinki? No need to worry, we've got the answers to soothe your worries, and we promise that they'll make those 36 hours in Helsinki well worth it!
Don't Forget Your Helsinki Travel Insurance
ALWAYS sort out your backpacker insurance before your trip. There's plenty to choose from in that department, but a good place to start is Safety Wing.
They offer month-to-month payments, no lock-in contracts, and require absolutely no itineraries: that's the exact kind of insurance long-term travellers and digital nomads need.
SafetyWing is cheap, easy, and admin-free: just sign up lickety-split so you can get back to it!
Click the button below to learn more about SafetyWing's setup or read our insider review for the full tasty scoop.
Final Thoughts on a Great Weekend in Helsinki
Transforming from a frozen wonderland in winter to a relaxed seaside port in summer, Helsinki is a city that has thrived due to its versatility! It's gone through centuries of conquest but that's only enriched the city's landscape and history. In the last 100 years since independence, it has really begun to establish itself as one of the most sophisticated and contemporary destinations in the world!
Helsinki is all about simple pleasures, whether that's making the best of the icy weather with Nordic skating or transforming local seafood into the stuff of haute cuisine! Be on the lookout for cutting-edge Scandinavian design, refreshing traditional rituals like sauna and thrilling winter sports – these are the things that make a great weekend in Helsinki!
---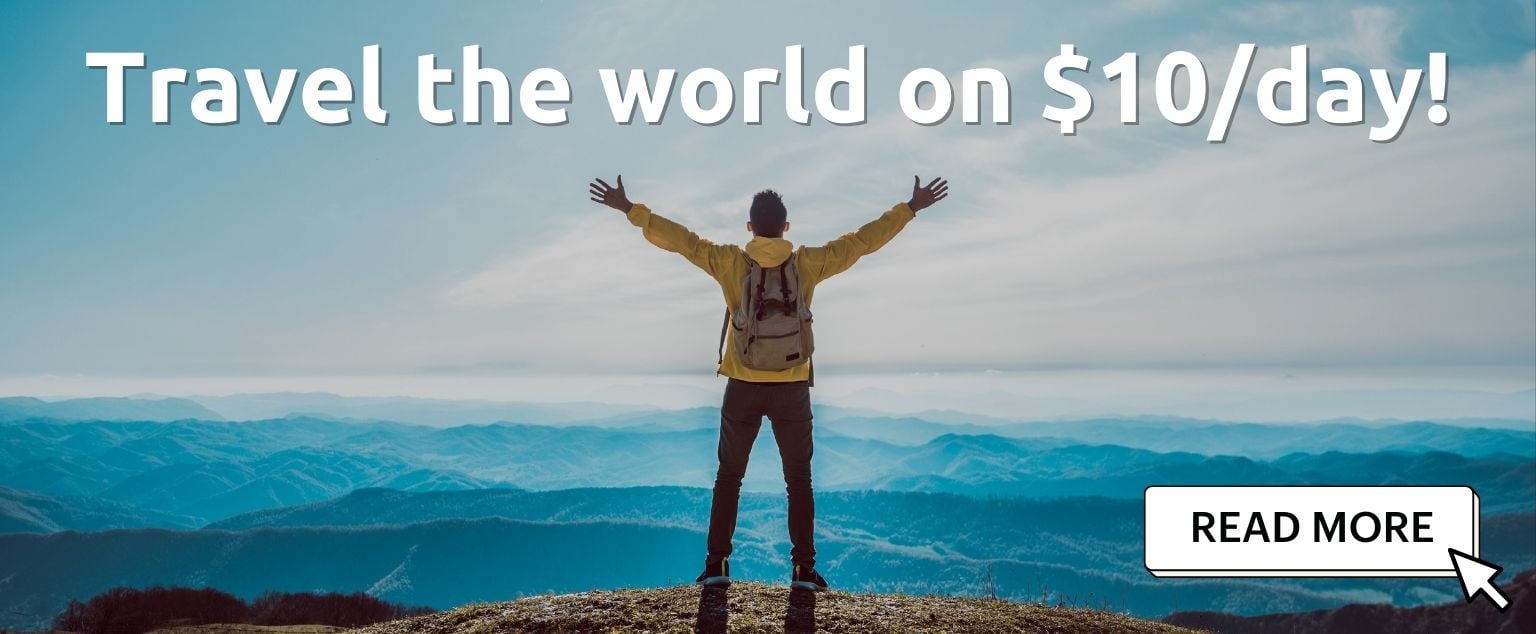 And for transparency's sake, please know that some of the links in our content are affiliate links. That means that if you book your accommodation, buy your gear, or sort your insurance through our link, we earn a small commission (at no extra cost to you). That said, we only link to the gear we trust and never recommend services we don't believe are up to scratch. Again, thank you!