Helsinki Finland is one of Northern Europe's most exciting backpacker destinations.
The coastal Finnish capital features fine architectural marvels, interesting museums, hipster neighborhoods, and beautiful market squares.
Like most places in the Baltic Region, Finland can be expensive.
Before you know it one can easily go over budget without some precaution.
Backpacker accommodation is also obviously affected by the city's high-rolling nature.
That is exactly why I wrote this guide to the best hostels in Helsinki for 2020!
This hostel guide breaks down all of the best (and cheapest) hostels in the city, so you can spend less money on a hostel and more on doing (or eating) the things that you want.
The goal in writing this guide to the best hostels in Helsinki was simple. Gather all of the best hostels in town into one neat place, broken down by category. That is what I have done!
I am certain that by the end of this guide you will have found the perfect place for yourself (or your crew) to crash in Helsinki.
Quick Answer: The Best Hostels in Helsinki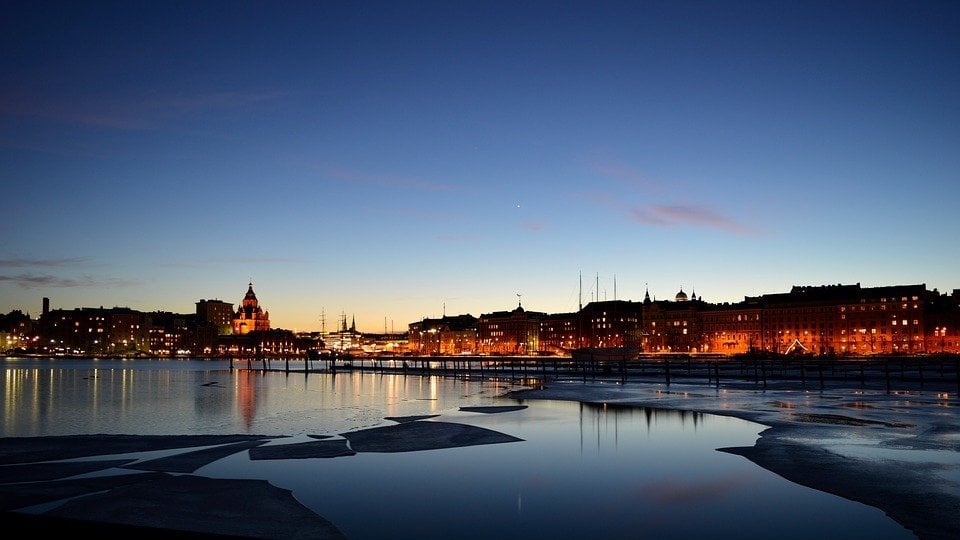 The 10 Best Hostels in Helsinki
Being such an intricate city filled with vibrant neighbourhoods, choosing where to stay in Helsinki can be overwhelming. Luckily for you, we've rounded up the best, coolest, and cheapest hostels in Helsinki for you to crash at!
Overall Best Hostel in Helsinki – The Yard Hostel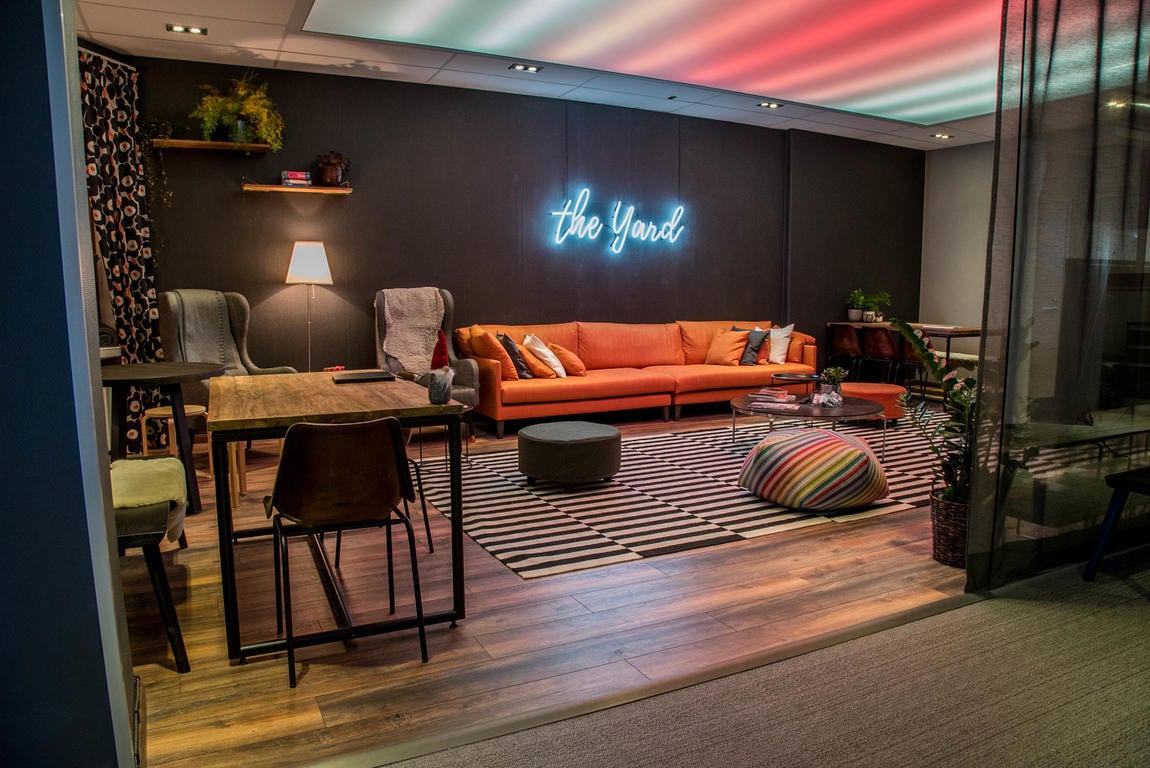 $$$
Free Breakfast
Common Room
24-Hour Security
Wow so if you need to know anything about the city of Helsinki, what district is good for what, where you can get the best food, the most fun bars and what to visit – all that – then the staff at The Yard are who to ask. They're pretty amazing. And the hostel itself is amazing too: clean, cosy, and located in an area that's bustling with bars and stuff like that. For that it's pretty easy to say this one tops our list as the overall best hostel in Helsinki. Lounge area also looks pretty cool and the building is from like 1912 so it ticks boxes for travellers concerned with aesthetics, too. However: bit pricey.
Best Hostel for Solo Travellers in Helsinki – SweetDream Guesthouse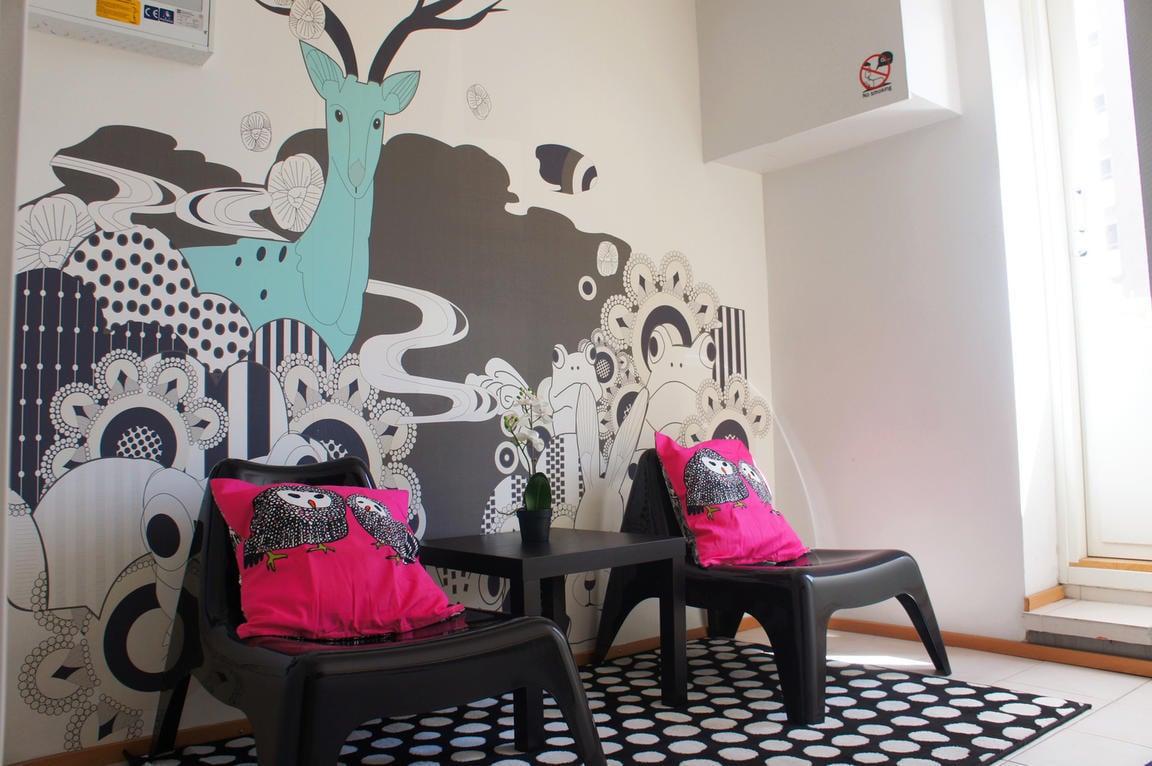 $$
Cafe
Common Room
Book Exchange
As a solo traveller, sometimes it's not necessarily about whether you're gonna meet some friends to go drinking with and add on Facebook and stuff like that… Sometimes, the actual necessity is more like, 'Will I feel comfortable living in this hostel?' So thankfully this place is great in that department since there's a metro LITERALLY right outside, and a tram stop, both of which means getting to the airport is also less of a trial too. Other than that, it's quiet, simple, safe, convenient; yeah, a good bet for the best hostel for solo travellers in Helsinki. Staff also very friendly and helpful, which, um, helps.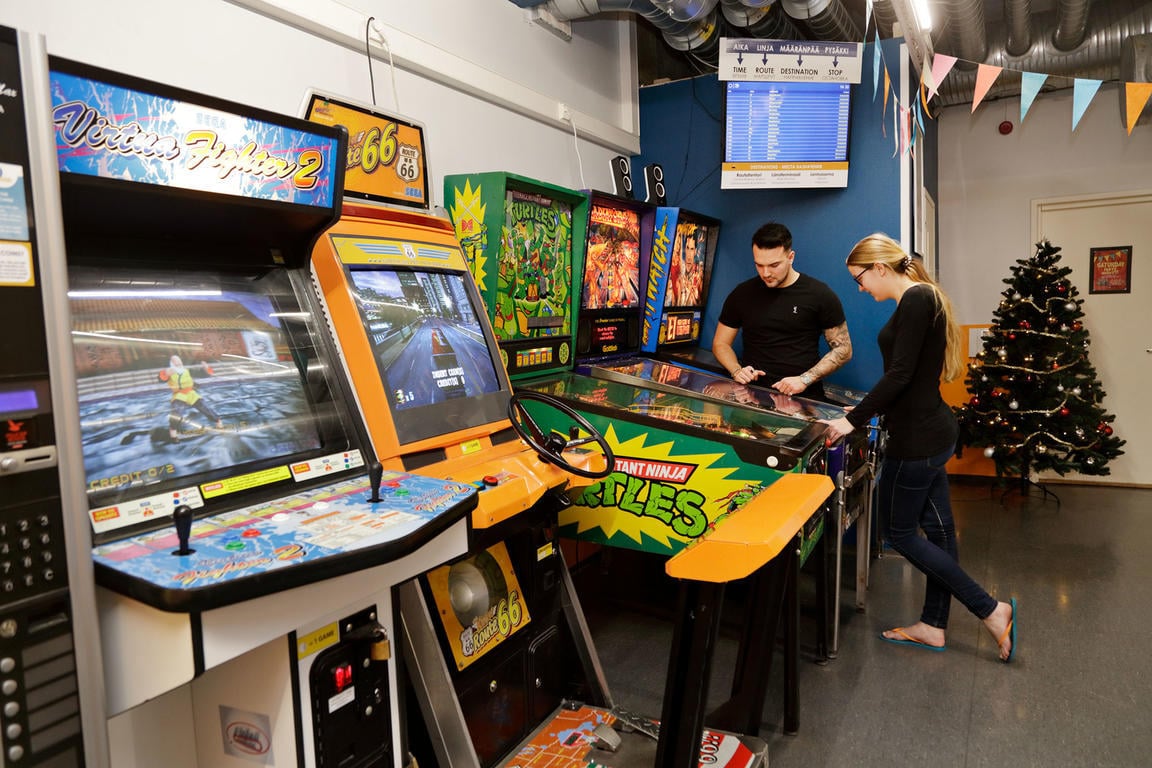 $
Free Breakfast
Luggage Storage
24-Hour Reception
I mean, CheapSleep is a pretty obvious name but we'll go with it. After all, it does tell you exactly what you'll be getting out of this Helsinki backpackers hostel: a cheap sleep. Well, compared to other hostels in the world you won't think this is cheap exactly, but for a place to stay in Helsinki this place just about pips the other hostels to the post in terms of a Helsinki budget hostel. Which is fine. It is, however, quite basic, in a… basic sorta way. But that's ok. Apart from that it's got a good atmosphere, helped by a large common room. For the best cheap hostel in Helsinki, this is it.
Best Hostel for Couples in Helsinki – Hostel Suomenlinna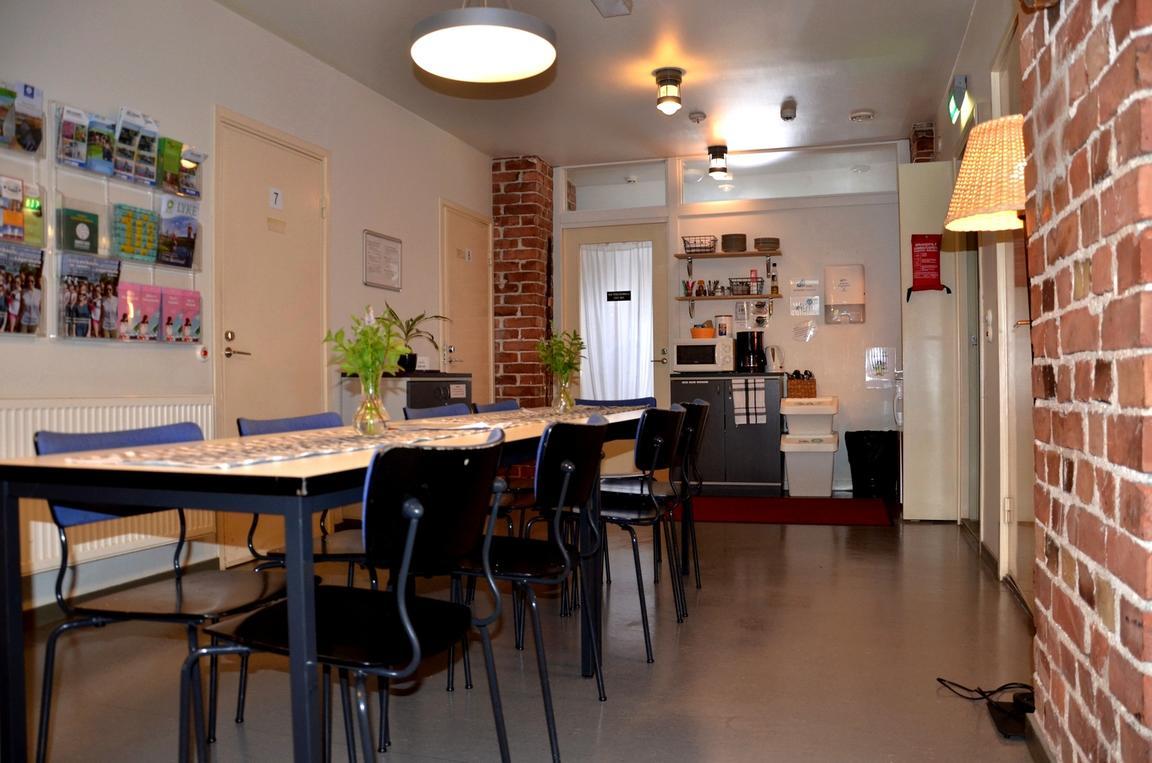 $$
Common Room
Historic Building
Self Catering Facilities
No, not Semolina – Suomenlinna. We forgive you. But yeah, for the best hostel for couples in Helsinki, we heartily recommend that you check out this former school for Russian children-turned-Finnish-army-barracks-turned-hostel, not only for the slightly weird history of this 110-year-old building but also for the location: on Suomenlinna island. This makes it prime for a summer trip to Helsinki – and the city's main square is only 15 min by boat. It's clean, unique, and peaceful. Sure, if you're looking for something buzzy this ain't it, but for a bit of peace and originality, this one's nice.
Best Hostel for Digital Nomads in Helsinki – Eurohostel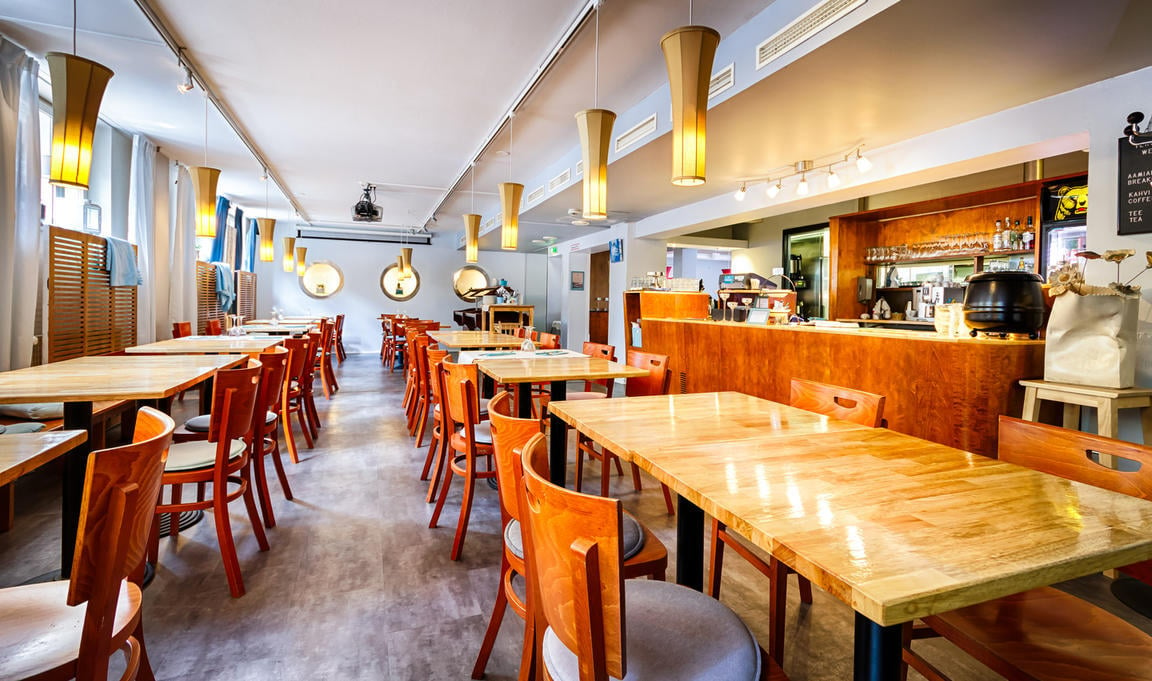 $$
SAUNA
Cafe
24-Hour Reception
What this place lacks in character it makes up for in a few things. Well, first, it's clean, modern, pretty big. Then, secondly, the location which is pretty central and close to a lot of the coolest places in Helsinki to visit. Furthermore, there's not only space downstairs to work on your laptop, but also decent desks in the rooms. So that's good, too. We've also saved the best for last -a SAUNA! Yes, a sauna. A real one. And it's here, free to use. How sick is that? Also the breakfast is very very good but alas it is not free – actually it's a bit pricey (but worth). Work, then sauna… surely the best hostel for digital nomads in Helsinki?
$$$
24-Hour Reception
Common Room
Self Catering Facilities
Though it sounds more like a whimsical rom-com anime series, Academica Summer Hostel is actually a pretty decent place to stay in Helsinki. Well, actually it's the best hostel with a private room in Helsinki since that is its speciality: honestly, they're more like mini modern apartments more than rooms, complete with kitchenette and en-suite bathrooms. There's a sleek common area with tables, chairs, TV, regular stuff you know, but other than that everything is clean and well kept and, though pricey for a hostel, it's a good budget hostel in Helsinki compared to a hotel.
Things DO go missing sometimes…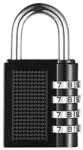 Psst! Heading to a hostel? Don't forget to pack a padlock! It's well worth having one so you can secure your locker and protect your stuff!
More Best Hostels in Helsinki
Not satisfied with our picks? Or maybe you're kicking around for a longer trip than a weekend in Helsinki? Then check out these other fantastic hostels!
$$
Common Room
Self Catering Facilities
24-Hour Reception
Hostel Diana Park is another cool youth hostel in Helsinki that's set in a century-old building and as such, all the surroundings here are warm and cosy. Although the dorms themselves are a bit… basic, the atmosphere of this place is nice, and you'll deffo feel welcomed. The staff are on hand like 24-hours a day which is always helpful, too. On top of that, the location is pretty good: you can walk pretty much anywhere of interest in Helsinki including all the best bars and restaurants within about 15 min, which is great. Not exactly THE best hostel in Helsinki, but for its cute cosy nature, location and facilities, it's a definitely a good choice for a budget hostel in Helsinki.
But of course, if you're not feeling hostel accommodation in Helsinki, you can always turn to the ever-reliable hotel. In this European capital, they sure don't come cheap, but we've come up with a few that may just float your boat and keep you in budget, too.
$
TV In Room
Free Tea & Coffee
Self Catering Facilities
It's called a hostel, but we're not so sure. It's more like a hotel with self-contained apartment-style rooms, which are admittedly really nice – think clean and modern. Sure, it's outta town slightly, but since hotels get super expensive pretty quickly in Helsinki (and public transport is mercifully convenient to all of the Helsinki's top attractions), we'd say this is a good option for the best budget hotel in Helsinki. Plus there are other Forenom units around the city (it's something of a chain), but this is deffo the cheapest. Almost like a top hostel in Helsinki – hey, the toilets are shared – but in some ways a LOT nicer.
$$
Free Parking
Kitchenette
Washing Machine
An apart-hotel more than an actual hotel, the 25-minute metro ride to the centre of Helsinki can be forgiven for how cool the apartments/rooms are. Very design-y. And for the price, well, it's easily the best mid-range hotel in Helsinki. And although this couldn't be further than a budget hostel in Helsinki, the ability to stay on budget by cooking some of your meals or whatever in your own kitchenette makes this quite a good choice for those worried about their wallets. Plus the area nearby is pretty chill and natural, if you like that sorta thing.
Best Splurge Hotel in Helsinki – Hotel Helka
$$$($)
Free Breakfast
Free (Luxury) Toiletries
Free Sauna
Finnish designer furniture, art on canvases above the beds, FREE daily access to a sauna, Chromecast-capable TVs, oh and a free Scandinavian buffet breakfast – yup, Helka is the best splurge hotel in Helsinki. Ok, there are other more expensive hotels out there, but for the price (already super pricey TBH), the location (V close to a metro station and a 12 min walk to the BEACH), what you get free, the 1920s building, the sleek modern decor, this one's a winner in our books. Oh, and to top it all off, there's an onsite bar serving various drinks and cocktails.
The BEST Travel Backpack?!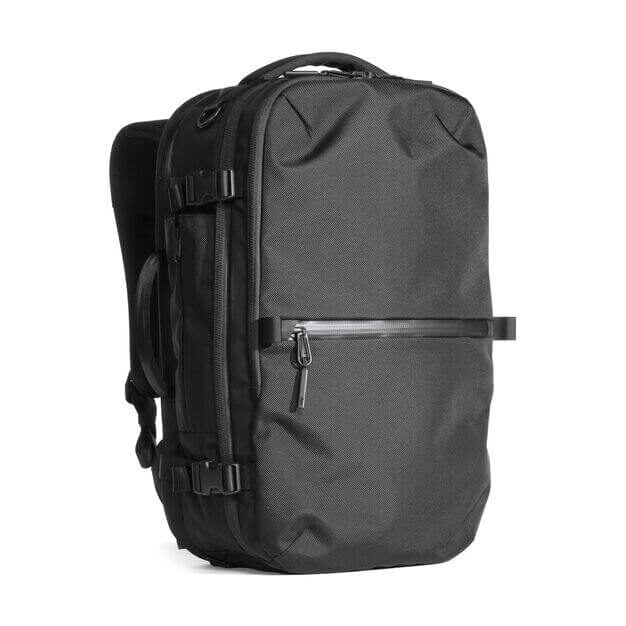 Pssssst! Not picked the perfect travel backpack yet? The Broke Backpacker team has tried out over thirty backpacks this year! Our favourite travel backpack is the Aer Travel Pack 2.
View on AER
What to Pack for your Helsinki Hostel
We don't often travel without these essentials.
1. Headphone Splitter: Being stuck on a bus or plane with only one phone that has good music or shows downloaded can be pretty annoying if your travel buddy wants to share headphones. With this Headphone Splitter, you won't have to listen with only one ear anymore. Your friend can plug in their headphones at the same time, so both of you are entertained (on both ears!).
2. Power Bank: Showing up to a new city, after a 14-hour bus ride, with a dead phone and no directions to your hostel is a half-awake, messy nightmare. Putting a good power bank in your pack is the best and easiest way to keep your important electronics charged up for those long travel and sightseeing days.
3. Active Roots Toiletry Bag: Keep your bath-and-beauty items organized and in the right place with this water-resistant bag. With large compartments, mesh and enclosed clear sections, you can fit everything you might need inside. Hang it up or let it stand on its own – this bag is a must-have for dorm-lifers.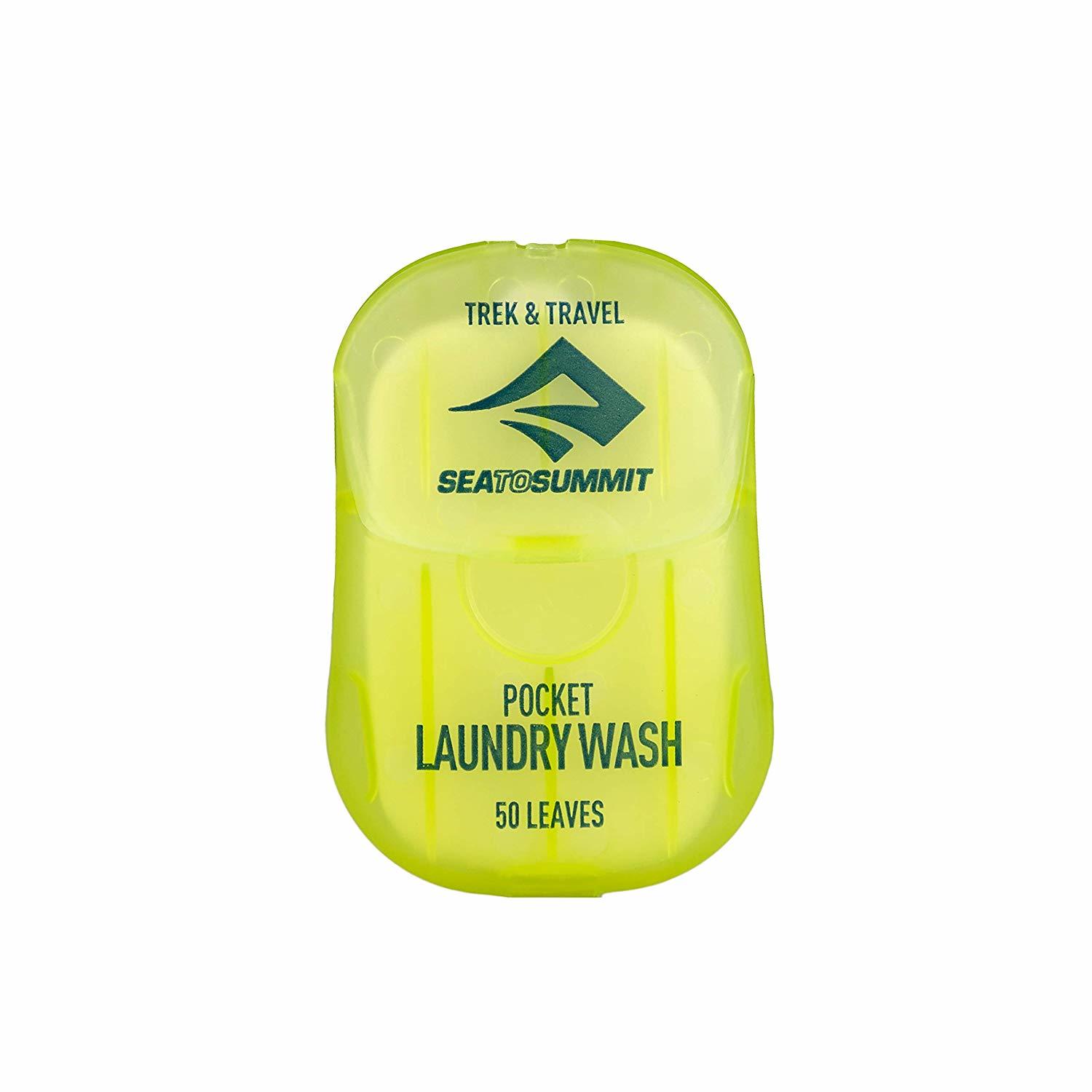 4. Sea to Summit Travel Soap: The Sea to Summit multipurpose soap leaves are the perfect hygiene travel companion. The individual, Leave-no-Trace-certified strips are great for keeping your hands clean before you eat in that dodgy but delicious restaurant. There are also little strip packs for laundry, shampoo and shaving.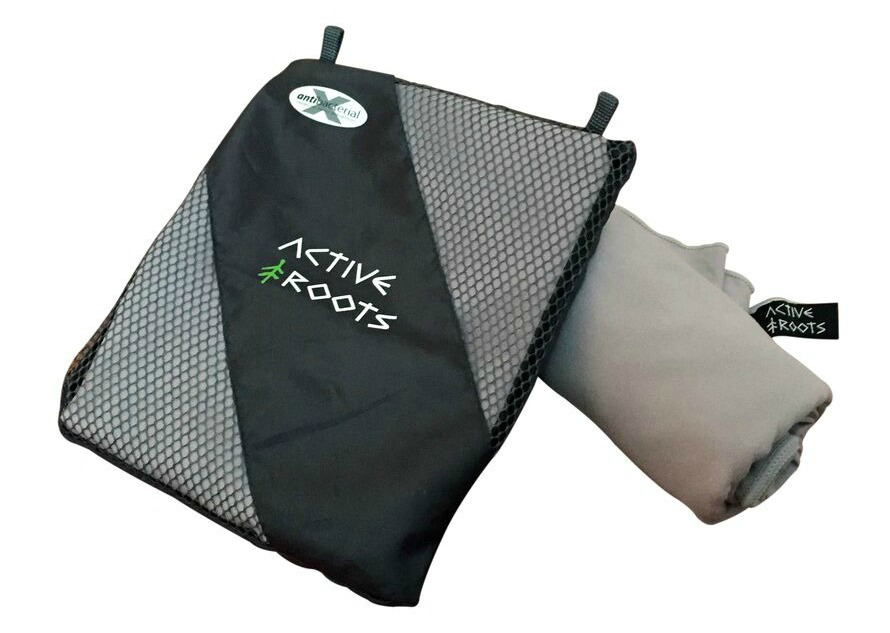 5. Active Roots Microfiber Towel: Having your own towel on your travels is a game changer. The Active Roots Microfiber Towel is perfect for travellers who are looking for a lightweight, quick-drying and extremely soft option. The antibacterial material is super water-absorbent and resists odor buildup because of its antimicrobial material. Ain't technology cool?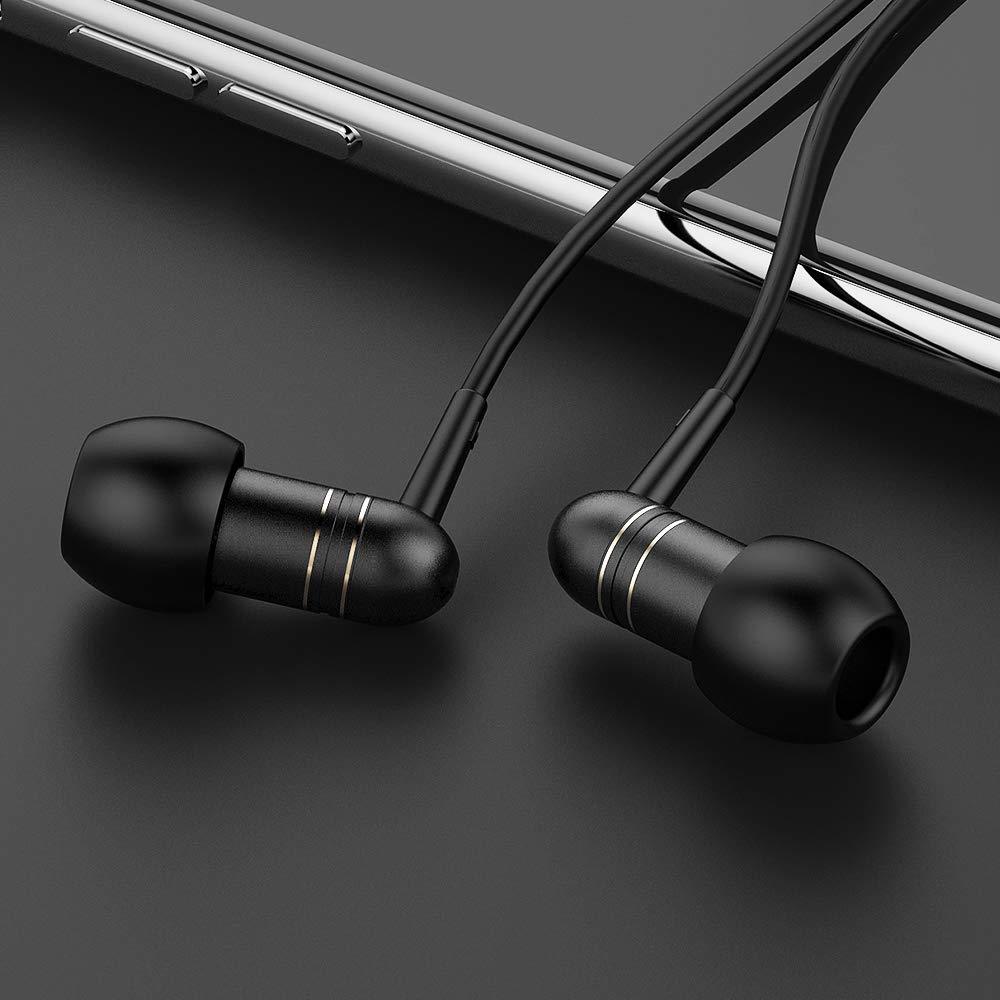 6. Noise-Cancelling Earbuds: Noise in hostels… is a thing. Your bunkmate coming in late, motorbike traffic just below your window, construction on the property or the round-the-clock rooster that seems to follow you to every f*cking hostel. Having a way to escape the noise while you sleep makes for a well-rested morning. Noise canceling ear-buds are a great solution, just put on your favorite artist or load a quick Netflix episode to fall asleep too.
Don't start packing your bag until you've checked out our in-depth list of the essentials to take hostelling!
Why you should travel to Helsinki
Alas, you have made it to the end of my guide to the best hostels in Helsinki 2020.
As you have probably gathered by now, Helsinki is certainly not the cheapest place to visit, however, there are heaps of fantastic activities across the city suited for everyone!. I hope that with the help of this hostel guide you have found the perfect match for both your budget and your own needs.
That was the goal!
Where you stay is important on any backpacking trip. As many a backpacker can attest, finding the right place to sleep is the difference between having a great trip and a lousy one.
Because the best hostels in Helsinki are in such high demand, I highly recommend that you book your hostel in advance to ensure that you score the best deal for yourself.
All of the best hostels in Helsinki are right at your fingertips. The choice of where you should book is now in your hands.
Still having trouble choosing which hostel is best for you? When in doubt, just go with my top pick for best overall hostel in Helsinki: The Yard Hostel. Happy travels guys!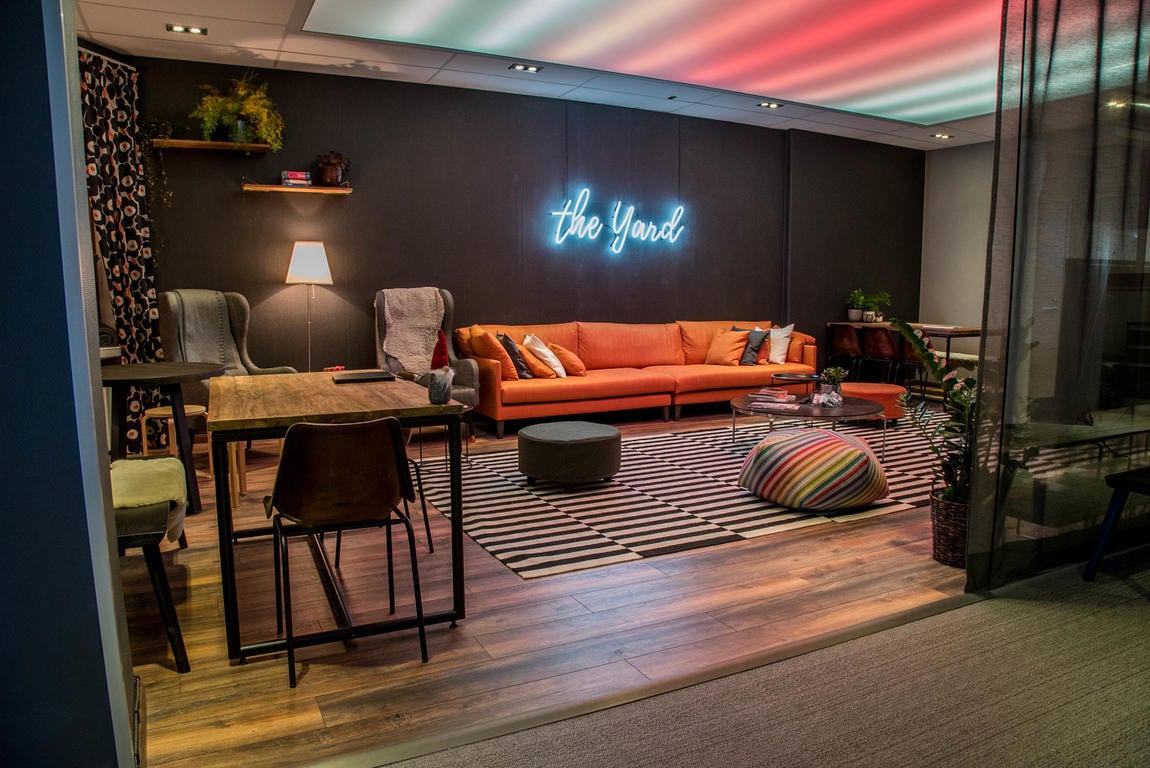 Travel Safety Tips for Helsinki
And don't forget Travel Insurance! We've put together a roundup of Travel Insurance for backpackers – check it out here, or if you're low on time, get a quote from World Nomads, our favorite travel insurance provider.
Getting an estimate from World Nomads is simple – just click the button or image below, fill out the necessary info, and you're on your way!

Over to you
By now I hope our epic guide to the best hostels in Helsinki has helped you choose the perfect hostel for your adventure!
If you think we've missed anything or have any further thoughts, hit us up in the comments!
"Find out how YOU can support the site. We work hard to put out the best backpacker resources on the web, for free! It's all about helping out our tribe of awesome backpacker readers [that's you!]. Please visit the link to find out how you can help keep the site going 🙂
For the sake of transparency, some of the links in our content are affiliate links. This means that if you book your accommodation, buy a book or sort your insurance, we earn a small commission at no extra cost to you. I only link to stuff I've actually used and never endorse products or services that are not up to scratch. Thanks for your support.