Broke backpackers go nuts for a great work exchange opportunity – and you should too!
Work exchanges have become super popular as more and more empty-handed backpackers are looking for ways to stay on the road for a little while longer. Getting the chance to work and live for free? MIND-BLOWING.
The absolute ace thing about work exchanges is that they usually don't require you to have any specific skills, so they're open to anyone with a Bob the Builder attitude. ("Yes, we can!") They're also catered to travellers so that you have time to explore, not just grind.
How to find a work exchange job, though, that's the pickle. Many sites have popped up to help connect you, the traveller, to a work host (and maybe your future BFF). While Workaway might be the most popular site, there are tons of other ones that are just as great but don't get quite as much air time.
So, here it is: a round-up of the best work exchange sites that are like Workaway but are NOT Workaway (because we believe in equal opportunity).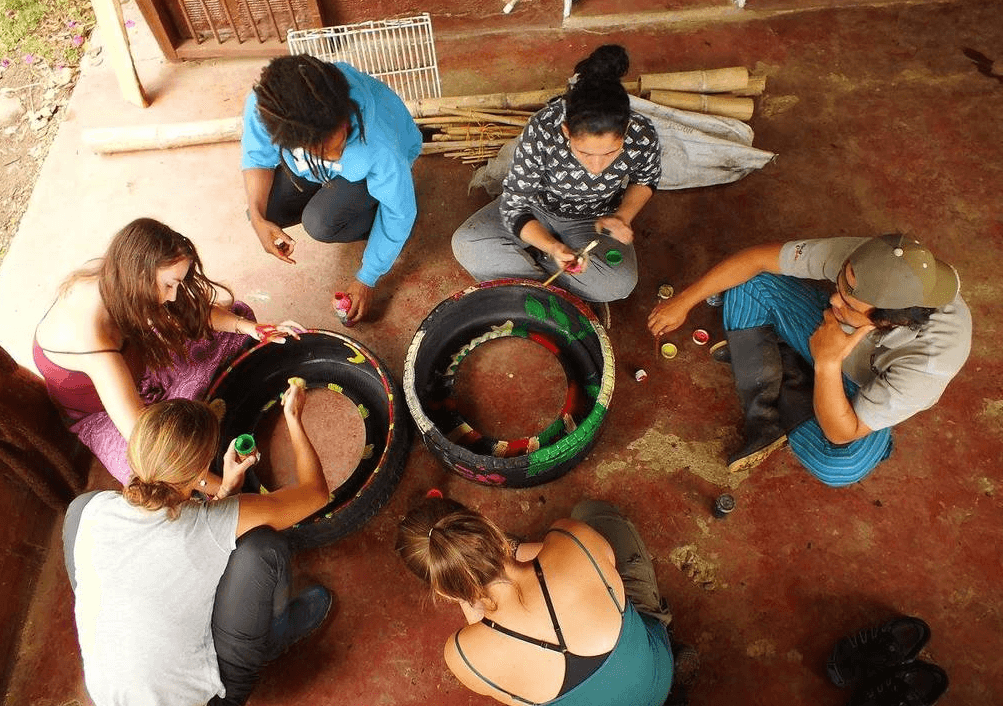 A Crash Course to Work Exchanges
New to the wonderful world of work exchanges abroad? I've gotchu, boo.
What is a Work Exchange, Anyway?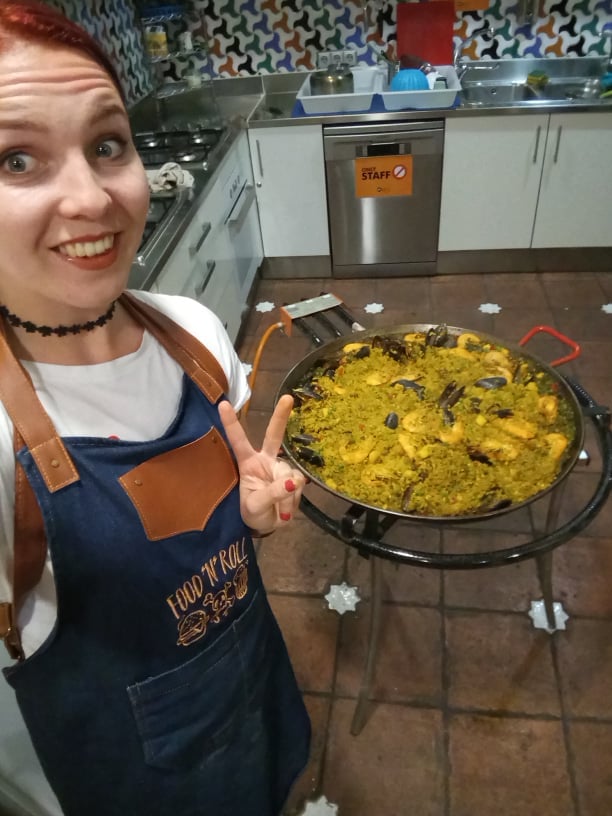 Work exchange (also see: voluntourism) means that you get free accommodation in exchange for work. Placements usually cover accommodation and at least one meal, meaning your daily costs will drop (like it's hot). A simple yet epic way into budget backpacking.
The amount of work varies depending on the place and type of work. On average, hosts ask for about 5 hours of work 5 days a week, and the rest of the time you're as free as a birdie.
Work exchanges are normally not paid. Sometimes you get extra lucky and find a real travel job that wants to swipe you a few extra dollars under the desk out of the goodness of their hearts. (EU travellers – check out in-EU hosts for more chances to find legally but minimally paying work.) I'd say 90% of these gigs are true and tried volunteer work, though.
Tons of help exchanges involve some sort of agriculture but there are also heaps of other options like hostel work, sailboat jobs, babysitting, or just work around the house. The length also depends a whole lot. Sometimes your host asks for a week or two of your time, sometimes a month. My longest volunteer gig so far was five months.

Do You Want to Travel FOREVER??
Pop your email in below to get a FREE copy of 'How to Travel the World on $10 a Day!'.
How to Find an Awesome Workaway Alternative
With so many work exchange sites to choose from, the choice to hunt out cheap work abroad programmes is certainly tough, especially when you're looking for an alternative to Workaway.
First of all – most work exchange sites have an annual fee. You can browse the listings for free but when it comes time to shooting a message to your potential host, you gotta sign up for real. I get that this is annoying -after all, you are trying to see how far a penny goes – but I promise it's for a good reason!
Your money goes to pay the employees of the company and keep the site running. And it pays itself back in just DAYS at best.
Worldpackers, for example, costs $49 ($39 with our Worldpackers promo code!) per year. This is about the same as you pay for a dorm bed in a hostel in Israel, Australia or Spain for two nights. Worth it, eh?
There's a benefit to using the larger and more well-known platforms. Obviously, you have better access to a huge range of options and also reviews from previous working travellers.
By using a well-vetted site, you can be more sure that the hosts listed are acting ethically and responsibly, especially if you're doing anything with people or animals – exploitative animal tourism is just wrong.
It's also not unheard of that the work exchange host would take advantage of the free work and turn your awesome work exchange experience into a labour camp. It's always a good idea to pick a reputable site with lotsa happy users.
But First, Though – Travel Insurance
Free labour does mean that you won't be put on any sort of employment contract. If you have an accident, your host can usually not offer anything more than pity and prayers to fix you up.
Never travel without comprehensive travel insurance. Most of The Broke Backpacker team swears on World Nomads, one of the best travel insurances out there for peeps who are always on the move.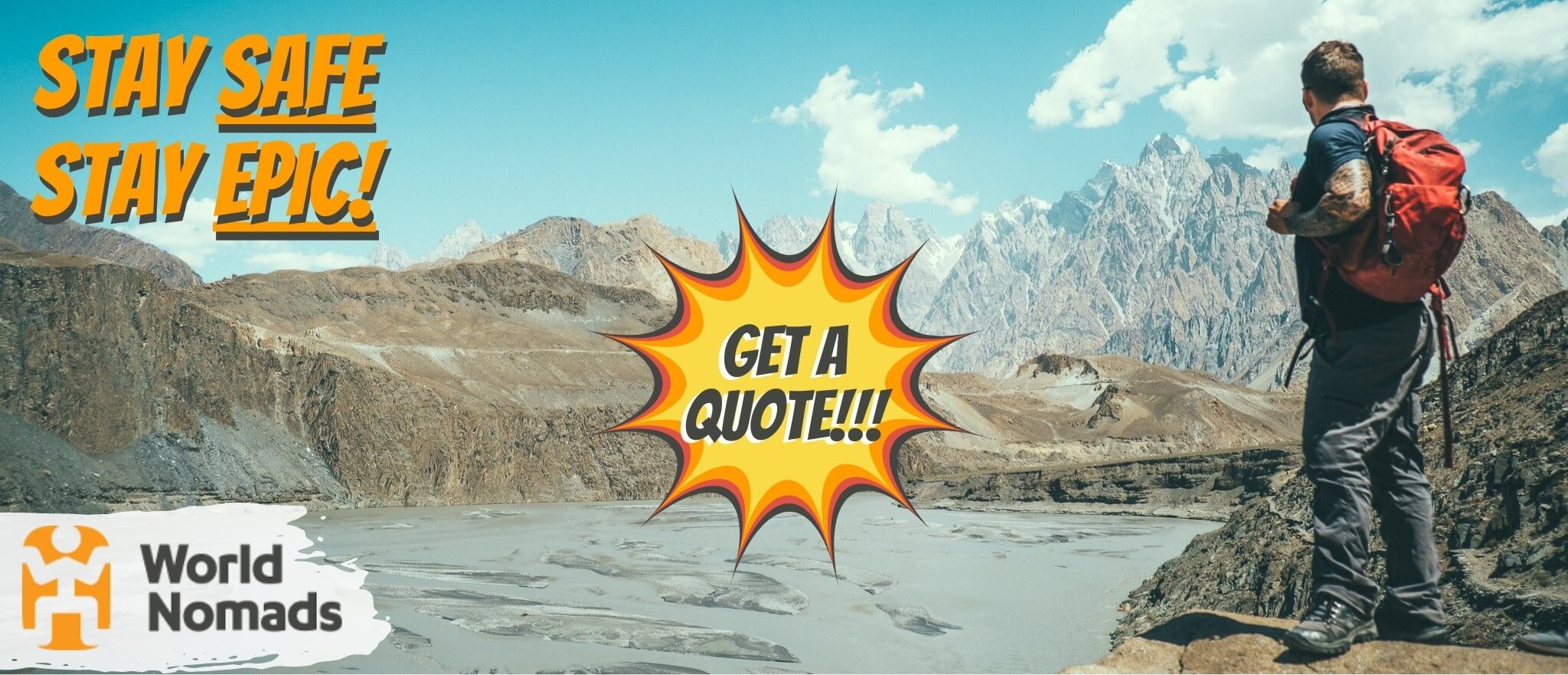 World Nomads' mission is to support and encourage travellers to explore their boundaries. They offer simple & flexible travel insurance, and safety advice to help you travel confidently.
They've been doing it since 2002 – protecting, connecting, and inspiring independent travellers just like you.
Get a quote below or read our in-depth review!
World Nomads provides travel insurance for travelers in over 100 countries. As an affiliate, we receive a fee when you get a quote from World Nomads using this link. We do not represent World Nomads. This is information only and not a recommendation to buy travel insurance.
Best Workaway Alternatives
There are many sites like Workaway when it comes to finding cool-ass work exchanges abroad. Even in the End of Times, these organisations persist and keep the flame of voluntourism lit.
Here are some of the top contenders.
1. Worldpackers – The Broke Backpacker Favourite!
Worldpackers is probably the dopest Workaway alternative out there. It has a ton of cool minimum-skill jobs available for wanderers, including hostel work, agriculture, teaching English, au pairing, construction… You get the gist. Opportunities are available all over the planet.
The site is all about connections, and not only between hosts and penniless backpackers. Through their blog, volunteers can share their stories (and hone their writer's quills), and you can find an answer to almost every little question you might have about volunteering in a certain country or position. And they have "training" videos for future volunteers made by community members!
The website is really easy and intuitive to use. You can filter by job, country, or region, or even pick if you'd rather do a normal help exchange worldwide or participate in an educational programme to maximise the learning experience. We even sent a resident broke backpacker on a volunteering mission to Vietnam and look how happy he was…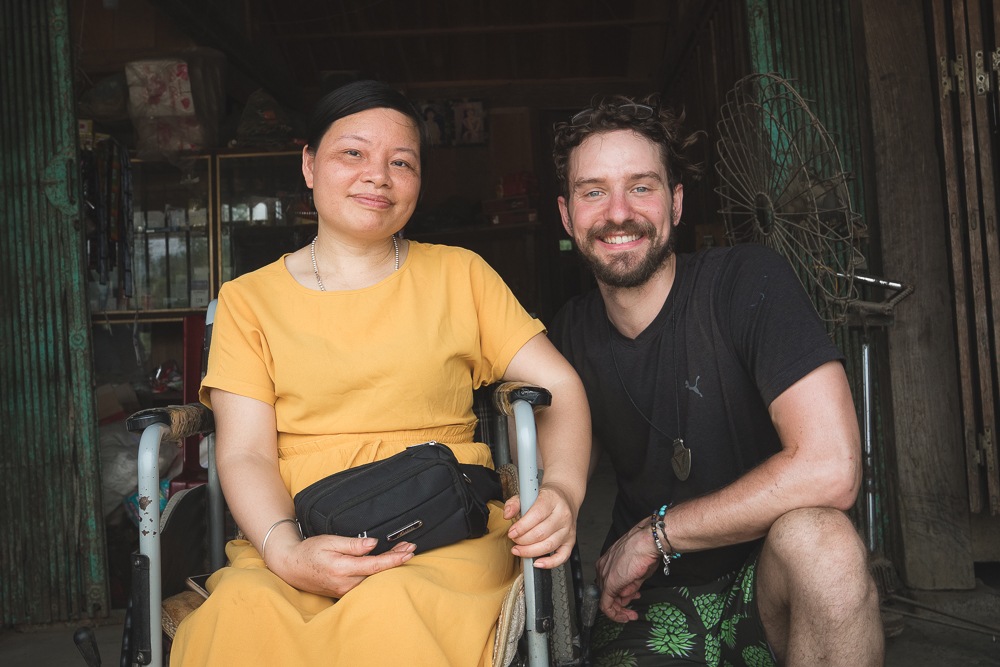 And they're serious about the safety of their members. Hosts advertising on the platform go through an approval process, and if anything should go awry, their "WP Insurance" promises to pay for three nights in a hostel dorm if you need to get outta dodge quickly.
Readers of The Broke Backpacker can get a Worldpackers discount (because we just love you like that!). Click the link below to get $10 off a one-year subscription with our Worldpackers promo code BROKEBACKPACKER.
Pros: Good offerings, great support, and awesome community
Cons: More pricey than many other options
Price: Normally $49 per year – $39 if you sign up through us right below!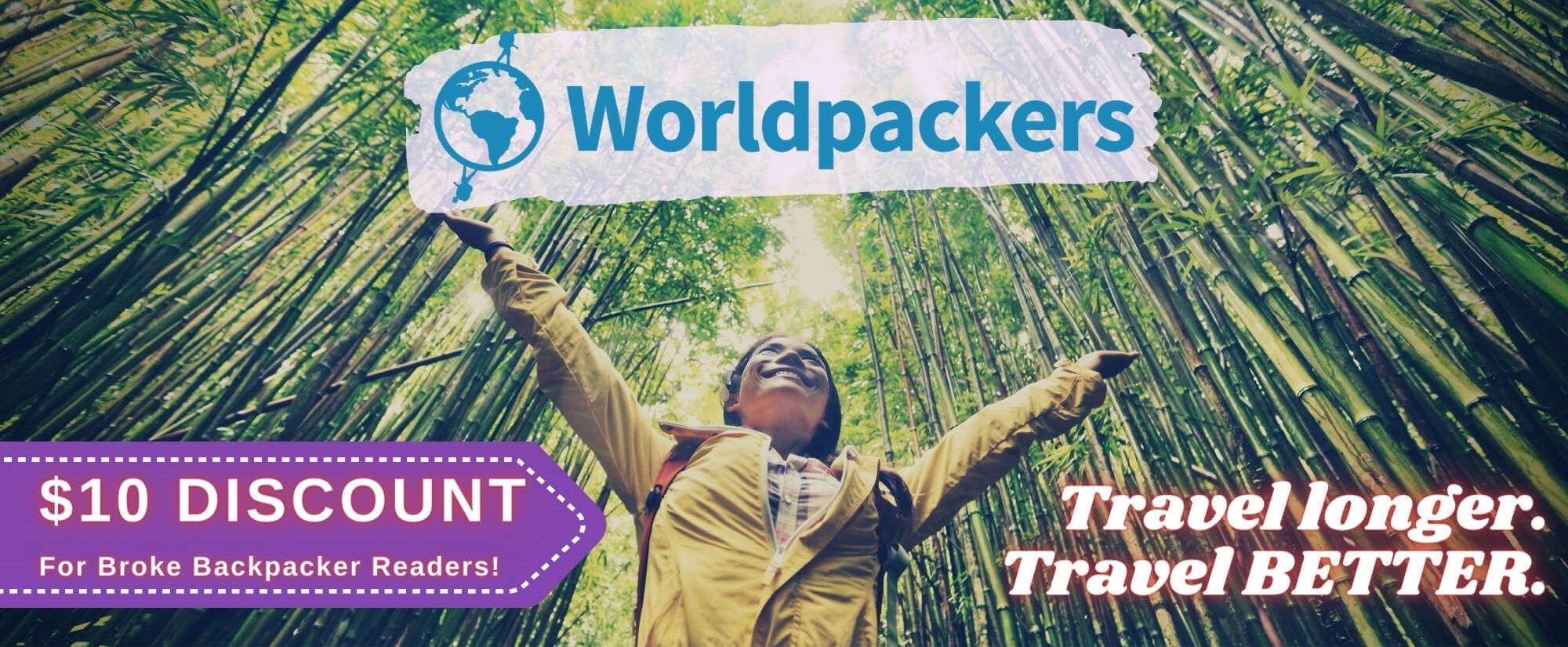 Worldpackers: connecting travellers with meaningful travel experiences.
2. Global Work and Travel
Although not as well known as Workaway, Global Work and Travel offers amazing travel programs in 60+ countries. What sets GWT apart, though, is you hardly have to plan anything. Global Work and Travel offers fully guided volunteering trips as well as a 24/7 support line. You'll get help with sorting visas, airport pick up transfers and finding accommodation. They even offer flexible payment plans making it easier to get on that plane ASAP!
Pros: Absolutely stellar customer support making everything as easy for you as possible and great website.
Cons: They don't have as many volunteer opportunities as other networks (but they are still growing and expanding their reach)
Cost: No membership fee. Trip costs vary (somewhere between £800 – £4,000) AND you can get a discount by clicking below and using the code!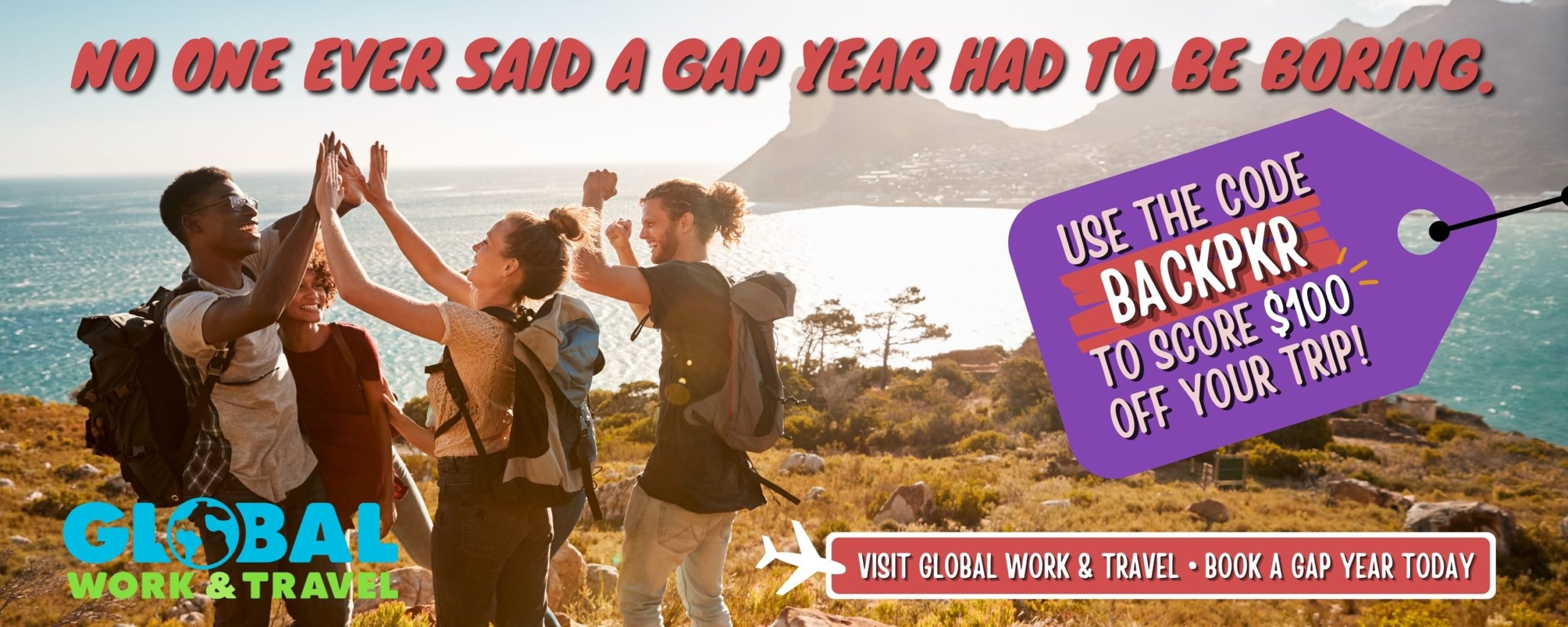 3. WWOOF – Best Way to Find Farmwork
WWOOFing is not about volunteer opportunities for dogs (that would be CUTE), but it's one of the OG work exchange sites out there. Worldwide Opportunities on Organic Farms is a pretty self-explanatory title – they offer a narrower lens of volunteer opportunities, but it's a fantastic way to get in touch with the countryside and see more of the rural side of the country you're travelling in.
Every country has its own WWOOFing network, so you have to pay a membership fee for each country's own network. There's also WWOOF Independents for countries without their own national networks in case you prefer trail-building in Armenia to bison-farming in Canada.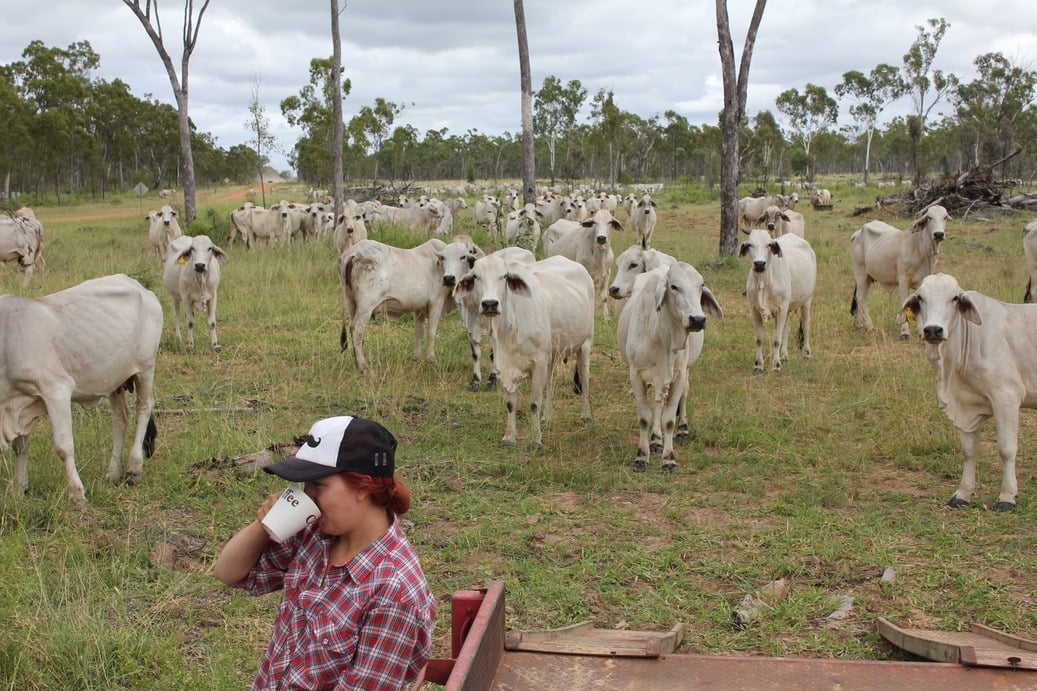 The membership fees stack up quickly, so WWOOF is not the most ideal option for serial country-hoppers. It's bloody fantastic while backpacking Australia, New Zealand or the US, though. Pretty much any country that is expensive as hell but has huge rural areas teeming with farm work opportunities.
Pros: Wide network, well-established, brings you close to local life
Cons: Only farm work offered, membership fees can stack up
Price: Country-specific: 20-30$ per year, WWOOF Independents $20 per year
4. HelpX – The Cheapest Work Exchange Site
HelpX is one of the oldest work exchange sites, making it another great Workaway alternative. Since it's one of the OGs in the game, its network of hosts is pretty big, and that gives you a whole platter of options to choose from. (Even though the layout of the website makes me mildly disoriented.)
A neat thing about HelpX is the community page where solo working travellers can find buddies for their next volunteering/travel adventure.
HelpX has two levels of membership, Free and Premium. You will need to sign up for the Premium to be able to contact hosts, but at least it's cheap: just 20 bucks for two years.
Pros: Lots of opportunities offered, cheap
Cons: Clunky website
Price: $20 for two years
Is This the Best Travel Pack EVER???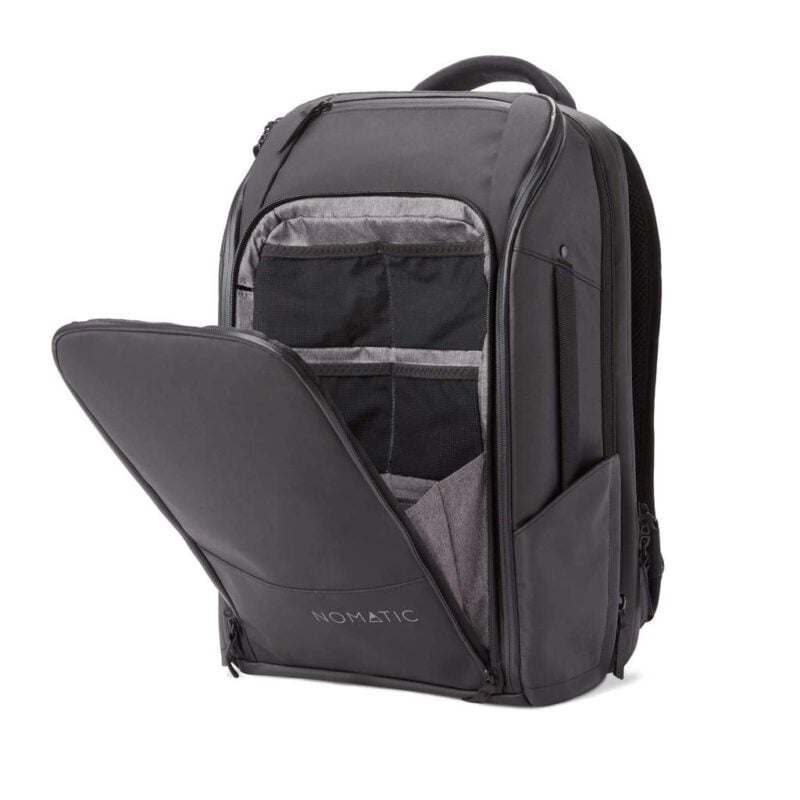 5. Helpstay – A Lesser-Known Alternative to Workaway
Helpstay works much the same as all the other Workaway-like sites. It lists your potential hosts, you can filter by region or by the job you want, all the good the stuff. Helpstay is a bit more obscure than many of the other options, but they do offer a ton of options in over 100 different countries.
However, I found the website a little unintuitive, especially when looking for info about the company itself.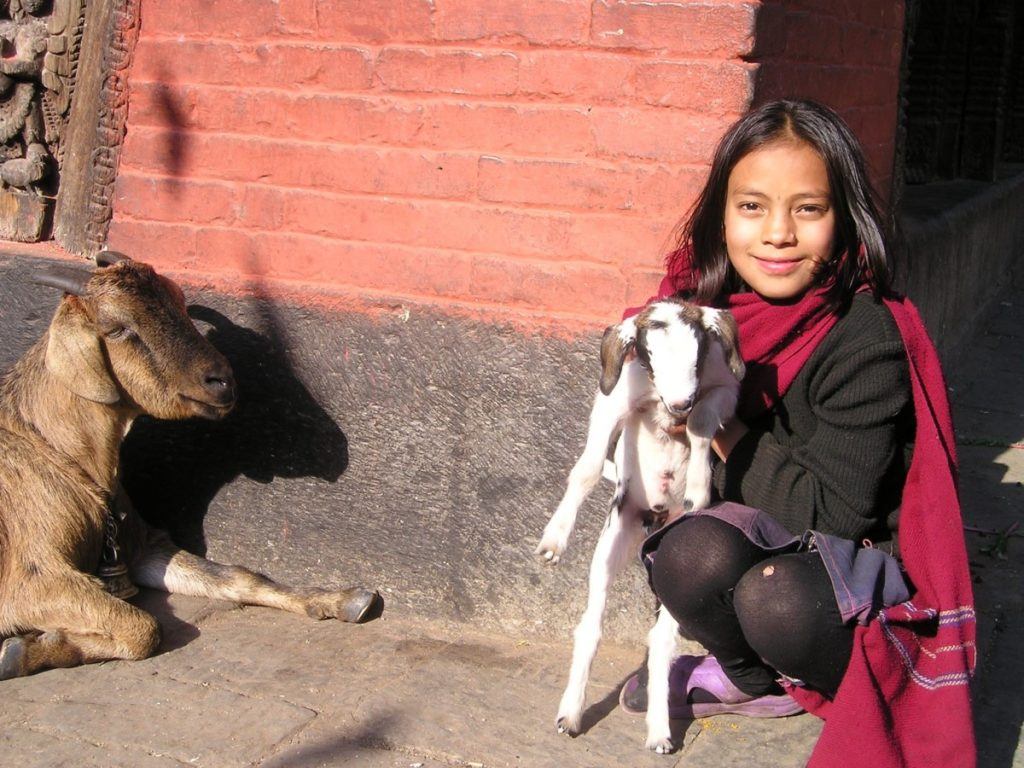 On top of that, I'd recommend you check out the job listings carefully before applying. Helpstay seems to have more listings that are subject to a fee when compared to similar work exchange sites.
Now this in itself is not necessarily alarming – sometimes volunteering programmes ask volunteers for small contributions, and they usually go for a good cause. But if you're being asked to pay almost $400/week to teach kids and plan your own lessons… that's doesn't sound too legit.
Luckily, you can also filter by hosts that offer free exchanges, so this shouldn't be a problem.
Pros: Lots of opportunities
Cons: Less known than other work exchange sites, offers a lot of jobs with a separate fee.
Price: $35.5 for one volunteer and $47 for a couple per year.
6. Hippohelp – Map-Based Work Exchange Site
Hippohelp has something that sets it apart from other work exchange platforms and pleases my visually learning brain: a map with pins that shows you exactly where the volunteering opportunities are located. Instead of browsing through endless lists, you can surf around the world map and find hosts that are closest to you super duper easily.
Unlike most of the others, you do have to register before you can see what's available. This is quick and free, though. I signed up with Facebook in just about 10 seconds.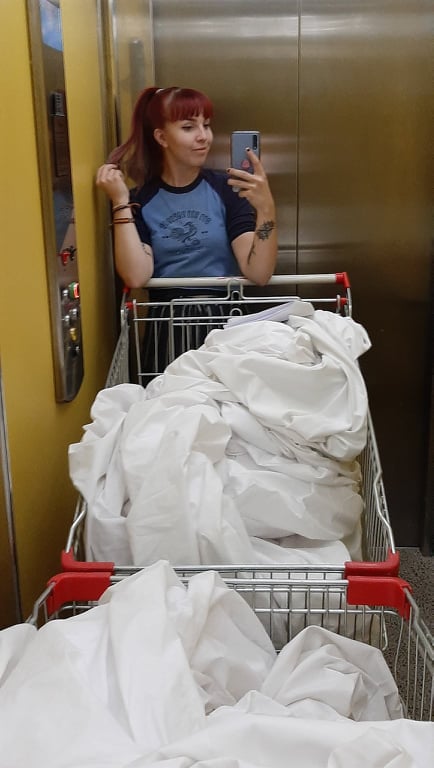 Previously famed as one of the only free work exchange platforms, Hippohelp has now started to ask for subscription payments from working travellers. (The above-mentioned nifty map feature turned out to be their Achilles heel as the surge in map prices caused the new yearly fee.)
This is where my beef with Hippohelp comes out. Most of the website still states that the platform is completely free to use, and the payment notification only comes up when you try to send a message to a host. You can't really advertise your site as a free platform if doing the most essential thing on it isn't free. I have no problem with paying the fee – it's still very cheap compared to many other sites! But I wish the info on the website was more truthful.
Pros: The map feature, cheap
Cons: Misleading information on the site
Price: $14 per year
7. Volunteersbase – A FREE Work Exchange Site
Volunteersbase is the only real free-of-charge alternative that I've found for Workaway. (They do request donations, though, which is fair enough.)
The website is pretty basic. You can search for hosts by country but there aren't any other filters. Volunteersbase also doesn't seem to have much support available in case anything goes awry with the work exchange. This leaves a lot of responsibility to you as the voluntourist but a savvy voyager shouldn't have much trouble with this.
All in all, Volunteerbase seems to offer the least of all the other Workaway alternatives, but if you're really trying to travel for free, having a free platform for volunteer travel is definitely a good thing.
Pros: Free!
Cons: Basic website, level of support is what you pay for
Price: $0
No Websites Needed – Just Talk to People
While all these sites offer fantastic opportunities to travellers, especially pre-trip, don't get too hung up on the world of technology. Let travellers be travellers – talk to people.
You always have a good chance of becoming a hostel volunteer. Have a chat with the hostel gods, uh, I mean management, and see if you could score a small job that can cover the costs of your stay. This might include working the bar, cleaning rooms, or even leading the bar crawl.
Hostel staff is not your only hope, either. Talk to other travellers about the cool places they've been and don't be afraid to jump at a chance to deviate from your plans to do something epic.
One of the absolute highlights of my South American trip was spending a couple of days on a one-man operated coffee farm in the mountains of Bolivia, where in exchange for picking coffee beans every other day I stayed and ate for free and could explore the national park around me. This is a national park that usually runs one-day tours for a hundred bucks… And none of this would have happened if I hadn't got the lead from a German backpacker at the hostel.
Now Go And Spread Your Volunteering Wings!
So there you have it, the best work exchange websites like Workaway. If you do decide to go with Workaway in the end, make sure to check out our review and Workaway discount! But one question still remains…
You're probably travelling to get away from the everyday, which, I'm guessing, involves real-life work. So why would you want to work while on your holiday?
Obviously, work in exchange for housing is a fantastic way to save money while travelling. Smaller costs also translate into being able to keep travelling for longer. Backpacking on the cheapo also makes travelling more accessible if you're a lil' strapped for cash.
Work exchanges translate into extremely unique travel stories. It's cool that you've seen the sunrise at Angkor Wat or climbed to the top of the Eiffel Tower, but the stuff that's going to earn you a real Cool Cat badge is a volunteering experience. Did you muster cattle on horseback or learn how to shear sheep? Now that's a story.
(Not that you should be doing anything for external validation but still – you'll be cool.)
The best part is not money, but the people you meet. Whether you're a hostel volunteer meeting tons of people from all over the world or weeding gardens at a faraway rural farmhouse, the connections you make while volunteering are golden.
By volunteering your time, you become more ingrained in the local ecosystem and get to experience what life there is really like. Volunteers are, in the best case, treated like family members and friends. You're not only exchanging time and work – you're also exchanging cultures, ideas and friendships.
Not to mention that in many work exchange spots you have a REAL chance to help local communities and influence them in a positive way. (But do consider some of the ethics of voluntourism, too.)
Still sitting there reading? Make it real and start planning your epic work exchange adventure!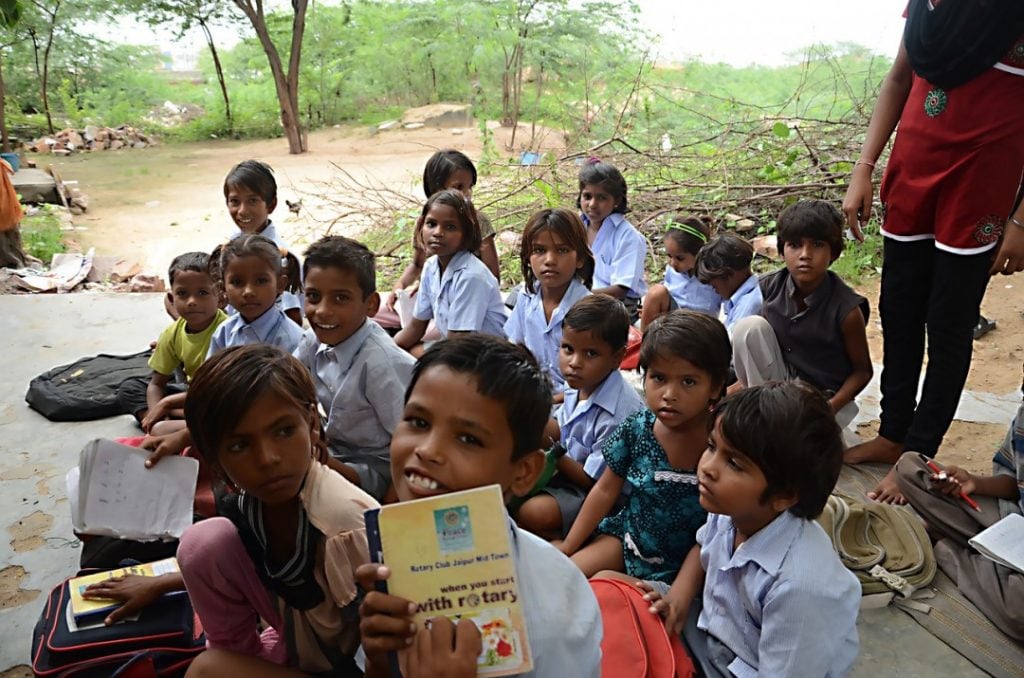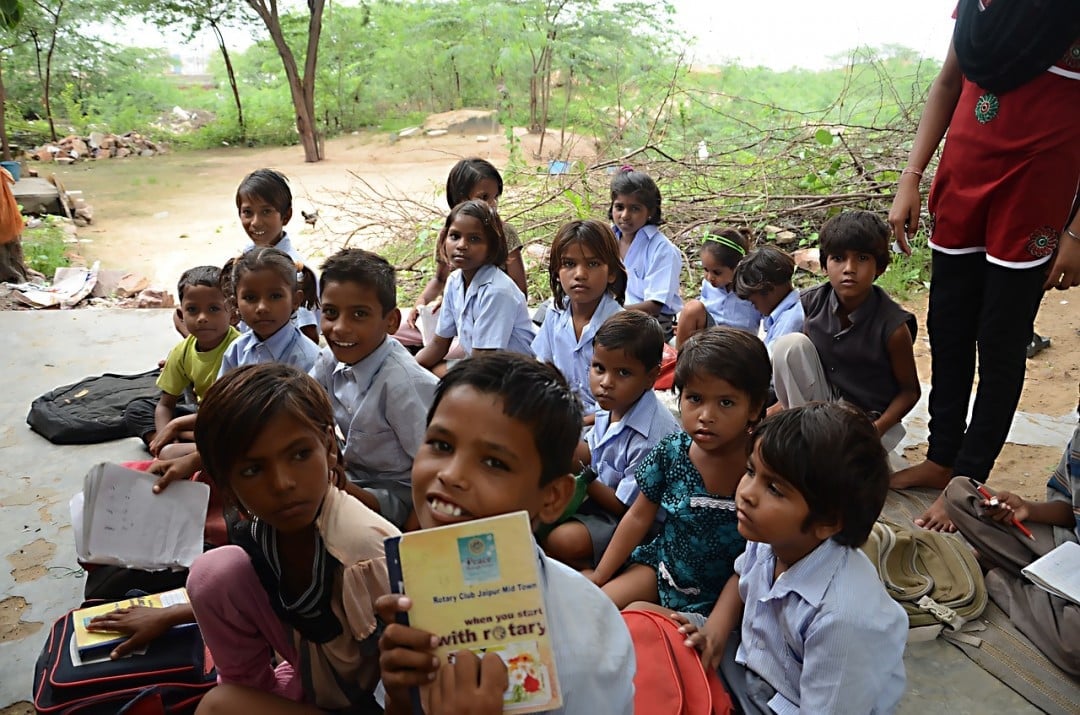 ---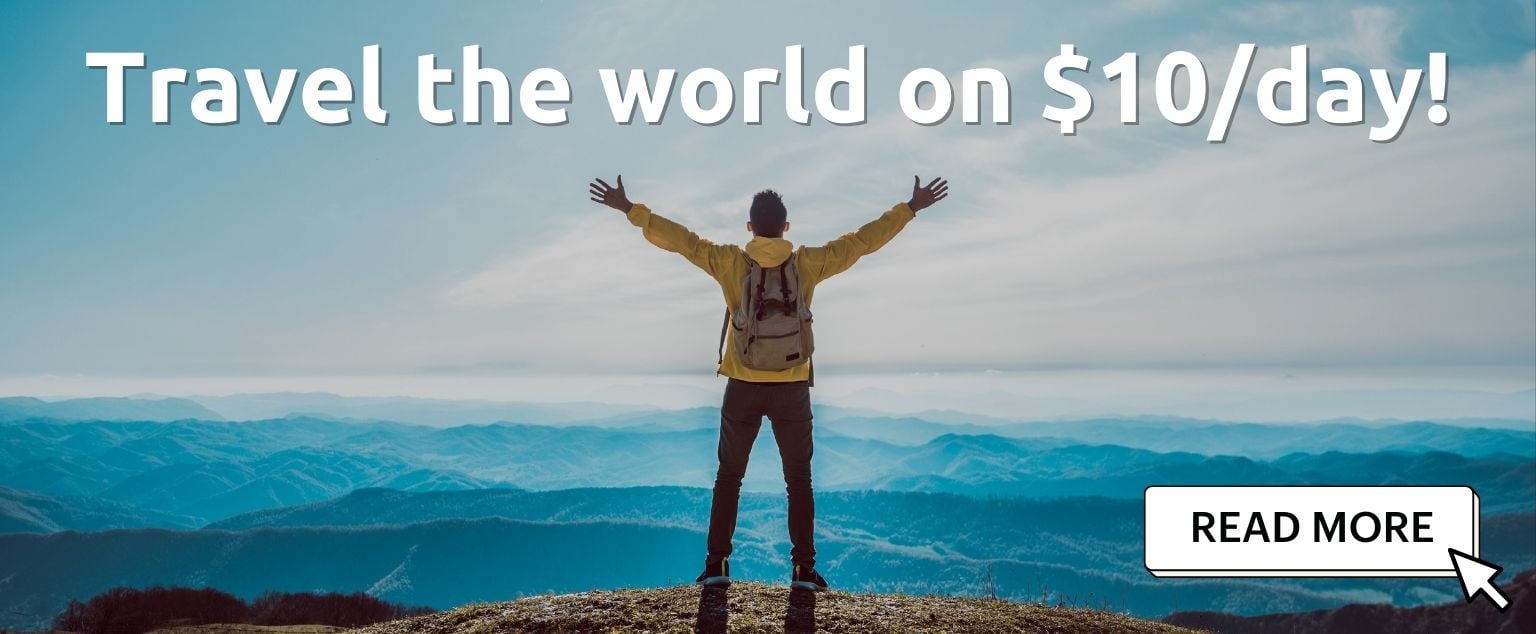 And for transparency's sake, please know that some of the links in our content are affiliate links. That means that if you book your accommodation, buy your gear, or sort your insurance through our link, we earn a small commission (at no extra cost to you). That said, we only link to the gear we trust and never recommend services we don't believe are up to scratch. Again, thank you!