Workaway is one of the most well-known work exchange platforms active today. It can even be argued that the idea of voluntourism is synonymous with Workaway or, at the very least, the former is partly successful because of the latter.
So what is Workaway? Why is it so imperative to voluntourism? For that matter, what the hell is voluntourism exactly anyways? All of these are fair questions; we're going to answer them here.
This is a review of Workaway and its services. Throughout this article, we'll talk about the many different aspects of Workaway from signing up to perks to using it responsibly. By the end, you should not only be able to create your profile with Workaway but should hopefully be inspired to dig deeper into the program.
As someone who has used Workaway extensively, I can say that there are many good things about this platform. To me, Workaway is more than a way to travel cheaply; it is a means to becoming a better traveler. I think that everyone should do a work exchange at least once in their lives and I'm going to tell why and how right now…
Already Know What Workaway Is? Looking for an extra 3-months FREE?
Click the button below when you sign up to get an extra 3 monthes FREE on top of your 1-year membership! If you're new to Workaway read on but be sure to claim this free extension before you sign up 🙂
What is Workaway?
Workaway is one of the OG online work exchange programs. Since 2003, the people at Workaway have been connecting travelers with international hosts looking for a little help around the house.
The reason? Workaway believes that nurturing this relationship between travelers and hosts – one that promotes collaboration, respect, and expansion – can benefit the world as a whole. As Workaway states in their mission statement:
"We are (b)building a sharing community of global travellers who genuinely want to see the world whilst contributing and giving back to the places they visit.
Nowadays, Workaway is the largest voluntourism platform on the web. With over 40,000 hosts registered (that's 40,000 opportunities) and over 350,000 reviews on the site, it's obvious by now the Workaway is a huge success . Those looking to see the world in a different light and to break away from the usual should consider doing a work exchange program using Workaway.
There's a lot to Workaway and the work exchange community. We're going to talk about the individual parts that constitute Workaway as well as how people can use it. In the process, I hope that readers will be inspired to use Workaway and to travel responsibly.
What is voluntourism?
Voluntourism is when people volunteer on vacation, holiday, backpacking trip, etc. There are several reasons why one would do this:
It's more sustainable than other forms of travel.
The experiences are much more authentic than traditional tourism i.e. resorts, all-inclusives, packages, etc.
Education and cultural immersion are regular aspects.
It can be a very cheap form of traveling since room and board are usually provided.
For those who don't mind helping a bit or are interested in the idea of being closer to local culture, voluntourism seems pretty damn appealing. In the grand scheme, having the chance to meet locals, see the 'real side of a country, and save some cash in exchange for a few hours of labor each day is also very reasonable!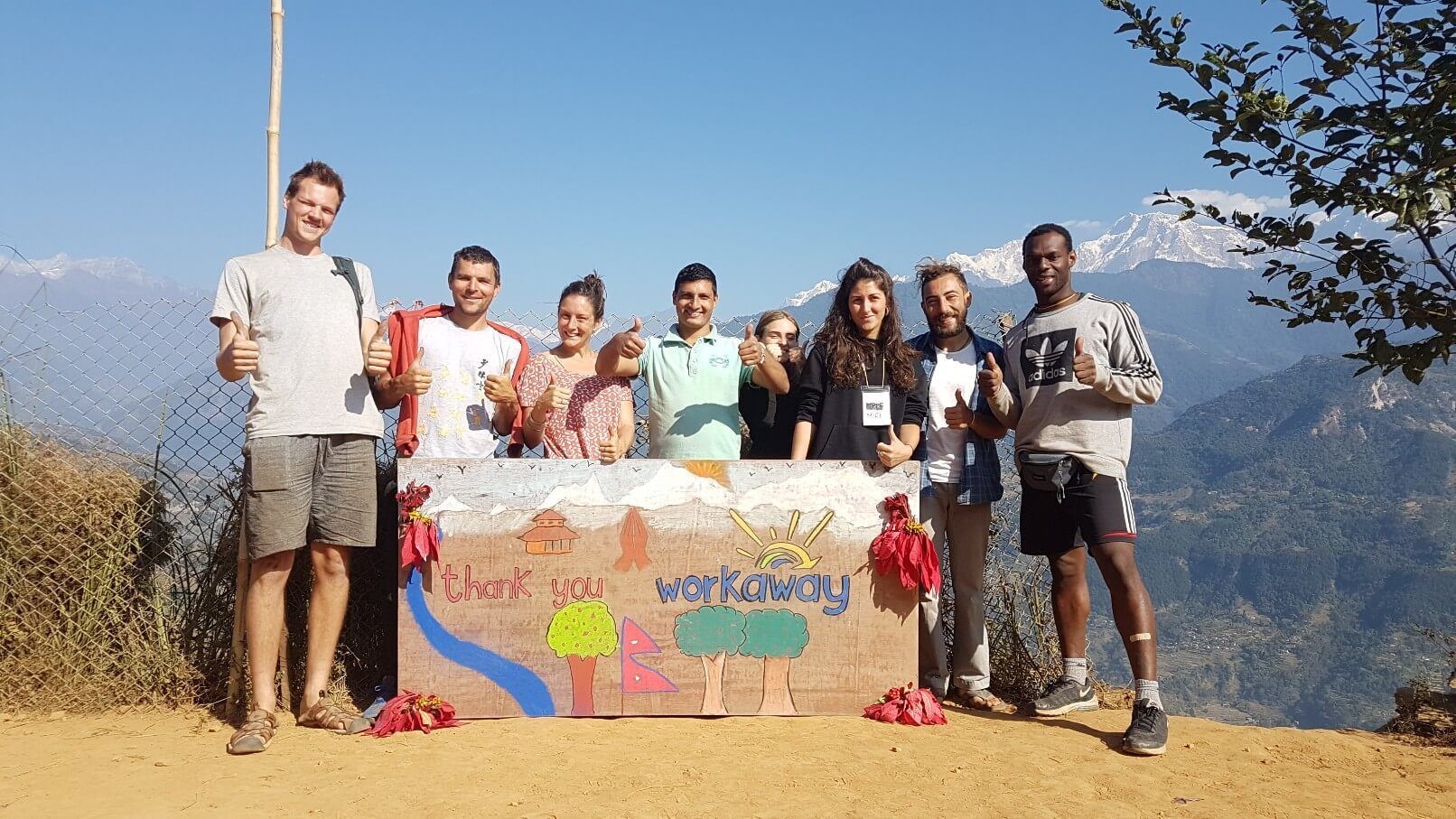 There are some dark sides to voluntourism though. Some organizations and groups have caught on to the growing trend and have monetized it, in ways that are not ethical or fun. Elephant tourism, one of the greatest tragedies of the modern era, is one example of how voluntourism can be abused. Programs like this want nothing more to profit from travelers and often neglect morals, for both humans and animals, in the process.
Voluntourism, when done right, can be a force for good. With the proper set-up and knowledgeable participants, voluntourism is a more responsible way to travel not to mention more enriching. Both natives and tourists can benefit in healthy ways from this sort of setup.
A Sample Workaway Experience
I've been a part of several work exchange programs throughout my travels. Hostel work, teaching English; been there, done that. One of my most memorable experiences was working at a lodge deep in the Drakensberg Mountains of South Africa. To give you an idea of how a Workaway placement looks, I'm going to briefly share with you this work exchange looked.
Picture this: you're deep in the mountains, far away from any sort of city (like God-awful Joburg); you're surrounded by wild, imposing mountains, the likes of which have become legendary following the Zulu Wars; every night, you're reminded of their power as epic thunderstorms roll through; you're to spend the next six weeks in these mountains at a tourist lodge, helping your host with guests and other farmwork.
I chose this Workaway specifically because I wanted to spend as much time as possible in the Drakensberg. I had heard great things about them and was anxious to explore them as thoroughly as possible. When I did have the chance, I was never disappointed.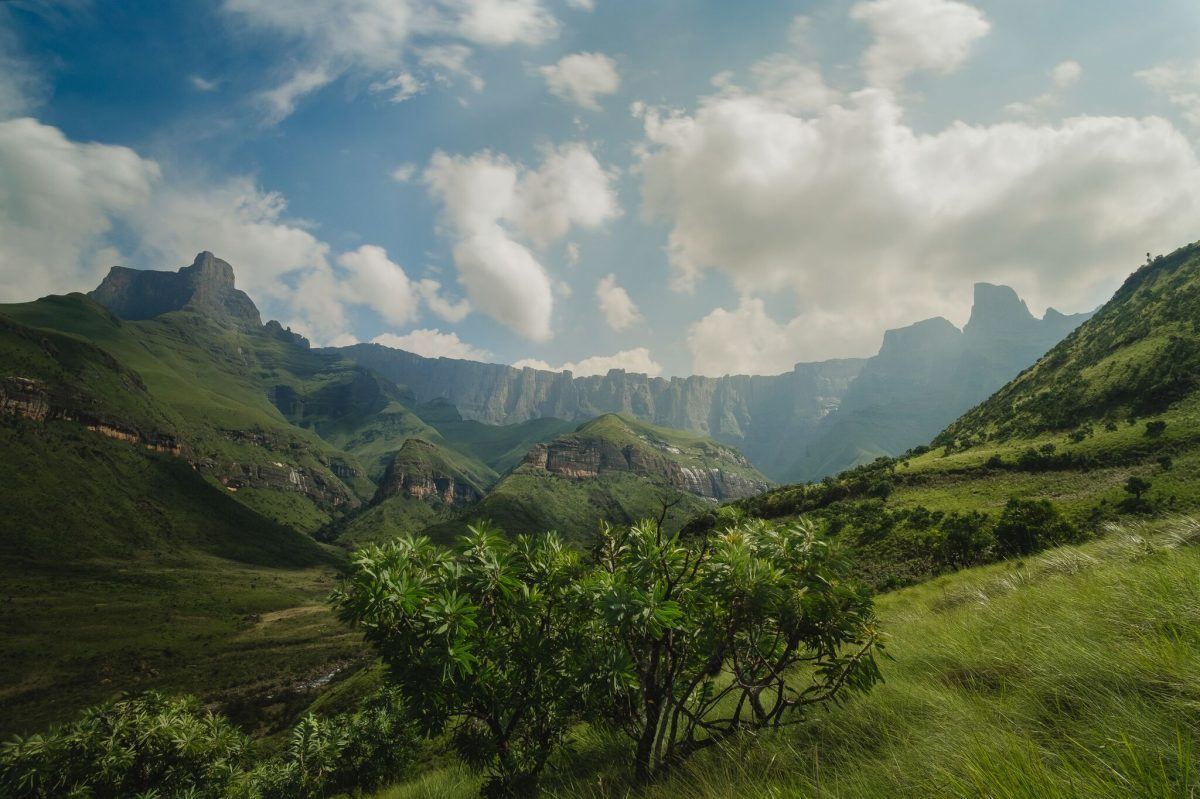 I knew that I would also get an unfiltered view of rural life in South Africa. (This was the Kwazulu-Natal, mind you, which isn't an easy place to immerse oneself!) I was ready for this but, I must admit, I wasn't ready for the sheer amount that I was about to receive.
Over the course of my work exchange, I received more than a free bed and food. I received unfathomable hospitality, particularly from my roommate Donny, and several opportunities to get to know the natives. I learned about what it's like to be a Zulu and what it means to live in South Africa.
The degree of my immersion was unforeseeable and it would've been impossible to receive a similar dosage if I had simply been a regular traveler. Workaway had given me something that few others could.
How does Workaway Work?
Using Workaway is fairly straightforward and can be broken down into a few simple steps:
Create a new account.
Personalize your account.
Look for new hosts and work exchanges.
Apply to a posting.
Get approved.
Start helping!
Seems easy, right? Well, it is! One could conceivably sign up for Workaway and confirm a work exchange in a single day if all went right.
Let's take a quick look at how to sign up for Workaway and find yourself the perfect opportunity.
Signing up
First thing's first: you gotta get that account set up and activated before you can start the exchange. To do so, simply visit the homepage and click the "JOIN NOW" button in the top right-hand corner. People looking for work will want to select the "Workawayer" option in the dropdown. On the next page, you'll see several options.
Right off the bat, Workaway gives you choices. You can either sign-up as an individual or as a couple; the latter option is cheaper than the former so we recommend budget backpackers find a friend to sign up with. Note that you do not actually have to be a romantic couple to apply for this. Platonic relationships and bromances are welcome here 🙂

Another cool feature is the fact that you can buy a membership for someone as a gift! For travelers, this is one of the coolest gifts you can get them , and it certainly beats the usual run-of-the-mill Target or Best Buy gift cards.
When it comes to signing up, Workaway will ask for the usual info i.e. name, birthdate, address, etc. It's all standard information and it shouldn't take you longer than 5-10 minutes to complete. After finishing this section, your Workaway account should be ready!
Don't forget you get an extra 3-monthes free with Workaway when you use our special link! Click the button below to claim these free months!
Workaway Costs and Prices
Once you've gained access to your personal Workaway dashboard, you'll be prompted to finish signing up by paying your yearly fee. NOTE that you don't have to pay initially to see postings and hosts – you can still search for these but you will need to pay the fee before contacting them.
If you want to learn about searching for Workaway hosts right now, you can come back to this section later. For the sake of continuity, we're going to talk about the Workaway fees before though.
So how much does Workaway cost? Well, if you signed up as an individual, you'll pay $42 for a yearly membership , which comes out to $2.50 per month. If you signed up as a couple, it's $54 for both of you together or $1.25 each per month.
Naturally, at this point, some people might ask: why do I need to pay a fee for Workaway? This is a fair question.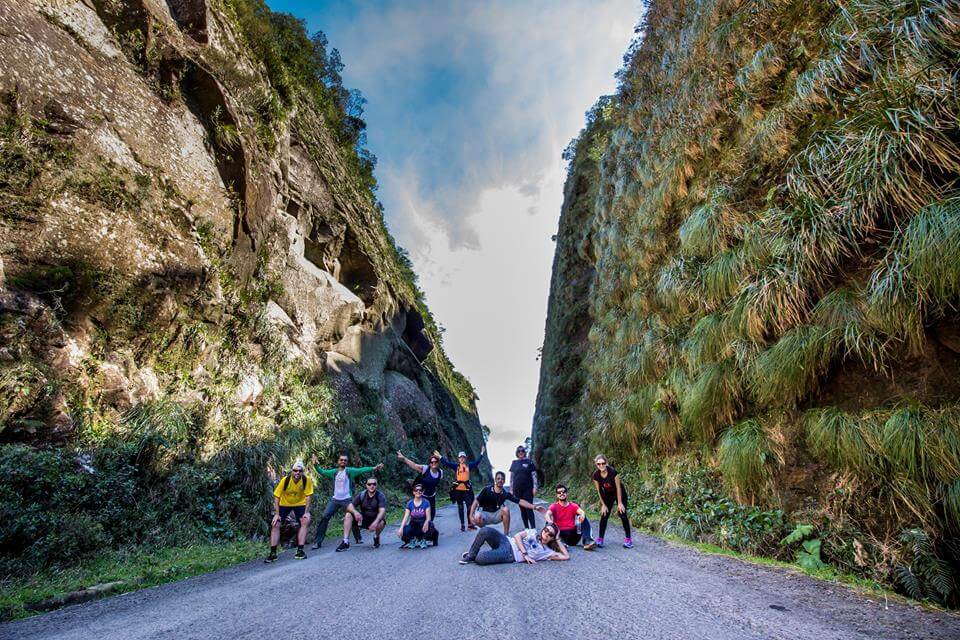 Workaway is a pretty big endeavor; after all, there are over 40,000 hosts currently active on the site! Such coverage and size cannot be easily managed or coordinated and an automated system is probably not going to be super effective.
The Workaway fee goes towards paying the administration. By paying a yearly fee, Workaway can hire experts to help maintain the site so participants can have the best experience possible. There are unforeseen complications when it comes to work exchanges and without a team behind, things could end up messy. Support is also available 24 hours a day!
Ultimately, $42/year is nothing; most people pay more per month for their cell phone bill. In the end, it's a small price to pay for what could be in store for you.
Your Workaway Profile
It's important to remember that one does not sign-up for a work exchange and automatically get it – people must apply for Workaway opportunities. Only after the host approves someone will they be able to participate in the exchange.
There are some ways to increase your chances of a host approving you. For example, you'll need to know how to pitch someone.
One of the best ways to catch a host's attention is with a stellar profile. A Workaway profile should tell the host who you are and what it is you can offer them. When editing your profile, you'll be prompted by the site to provide useful information like experience, skills, as well as your travel dates. All of these help the host to understand what kind of helper you will be and if you are the right fit.
To be frank, there is only so much information that you can include on your profile, but what is there is vital. To help create the best Workaway profile possible, here are some tips:
Include photos – Hosts would like to see who you are. Also, visual elements are always more alluring than walls of text.
Be clear and concise – Tell hosts what you are good at and how your skills can benefit them.
Have a solid travel schedule – Don't yank anyone's chain by saying you may or may not be somewhere. Hosts want committals.
Learn more – Check out Workaways profiles suggestions as well!
Finding a host
Now comes the fun part: choosing a Workaway experience! With such a huge library of hosts, you should have no problem finding the best work exchange for yourself.
To start searching, just click on the HOST LIST button in the search bar on top. You will be taken to a general search area where you can filter between countries as well as keywords. At this point, it's just a matter of narrowing down the results based upon where you want to go and what it is you what to do.
Here's an example:
I'm traveling to New Zealand and want to find a work exchange. After finding the appropriate country choice in the drop-down menu, I'm presented with over 500 listings! That's way too many to sort through individually, so I decide to narrow the search a bit and to look for a placement that is closer to my skill set: marketing . I now have 15 options that should include marketing as some sort of required skill.
NOTE: Workaway sometimes provides additional information about visa regulations in countries but it is not their responsibility to organize the visa for you. Travelers should always look into visa regulations themselves before applying.
Once you've found a potential Workaway experience, it's just a matter of reading the posting and seeing if it's right for you. If it looks good – the availability, hours required, and description of work are all appropriate – you just need to send the host a message about yourself. They should get back to you within a reasonable amount of time with their answer (their profile should also include reply rates and their frequency of activity on Workaway).
Types of Experiences Available on Workaway
I've only really scratched the surface of how one can use Workaway . In reality, there is a myriad of possibilities! Some people may end up helping out on a farm, others may assist in hostel admin duties, a few may literally help around the house, doing chores and whatnot. It all depends on the host and what they need from you.
Here are a couple of different roles that you might fill while using Workaway:
Hostels – This could mean working at the front desk, cleaning rooms, or hosting pub crawls, but, most likely, it'll be a combination of all these things. Most hostel volunteers will have a separate dorm room. A good example of a hostel that does this Abraham in Israel.
Farming and permaculture – Gettin' down and dirty on the farm is one of the classic backpacker experiences. Make sure you're transparent with the host about expectations; some backpackers end up working on the farm, which is a different situation altogether.
Language teacher – Like farming, this is one of the go-to ways that people travel longer. English teachers are particularly desirable because the language is very useful internationally.
Building schools – Some villages don't even have a space for people to learn or study. Building/renovating a school in an under-privileged area could be immensely beneficial to the local community.
Humanitarian work – You don't see these very often but there are opportunities to work with NGOs on more demanding projects such as refugee assistance. Here's one in Lebanon .
General labor – Sometimes a host needs a shed built; others may need some plumbing done. Whatever the case, if you know your way around a tool box, you can be useful.
Animal voluntourism – This one is tricky because working with animals can become a slippery slope of ethics. One host may genuinely work with animals in a respectful way; others, like many elephant sanctuaries, may be abusive. Do research beforehand and make sure the host is a good sort.
Why You Should Use Workaway
Volunteering can be an enriching experience, one that could potentially change your life and leave you with extremely fond memories. Speaking for myself, my time spent during these has so far been well-spent, especially the one I was a part of in the Drakensberg.
But let's call a spade a spade: Workaway can be very useful for travelers from a practical point of view . Not only are you potentially developing life skills, as a traveler and a human being, but you're also saving money as well! If you are thinking about quitting your job to travel, this can be a secure place to start.
Let's take a closer look at some perks of voluntourism in general:
Traveling cheaply – Your cost of living and traveling will be lower when you're actively involved in a work exchange because, most of the time, your room and board will be covered. In some instances a host may ask for an additional fee, which is within their rights; this fee is (and should be) fairly low.
Meeting fellow travelers – Workaway attracts all sorts of travelers. Some work exchange programs could have dozens of volunteers! This is a good chance to socialize and make new friends.
Developing skills – Whilst volunteering, you may find out more about yourself than you previously thought; you might even discover a new talent or two. Build those skills and expand your skill-set!
Resume building – Why not take those new skills and invest in them for your future? The skills you learn on work exchange are still relevant in the real world and volunteering experience can be appealing to some employers as well. Workaway will even help – good volunteers can receive a CV that can be used for their resumes.
Note : It's easy to think of Workaway as a job provider but this is not true. There are paid placements on the site but Workaway is not involved in any arrangement between you and your hosts. It's important to remember that Workaway strives to provide users with cultural immersion and volunteering experiences. People looking for working holidays, which require visas, need to research these differently.
A Quick Note About Volunteering Responsibly
Some travelers think that work exchanges are a means to milk the system, i.e. a way for them to score free shit while traveling. While it is true that volunteering is a good means of saving money on travel, this should not be the central reason to volunteer in the first place. Doing so leads to an unhealthy attitude towards voluntourism.
Some people end up abusing work exchanges. They leech off their hosts and want nothing except a free bed and food. They work less, ask for more, and generally leave the host without actually having helped at all. This kind of behavior is to be avoided.
When volunteering and traveling, it's usually a good thing to exhibit a bit of altruism. Being emotionally and mentally engaged with the work placement helps you to connect with what it is you're doing and the people around you. The fact that you get room and board in addition to helping the local community should be a perk, as opposed to an advantageous situation.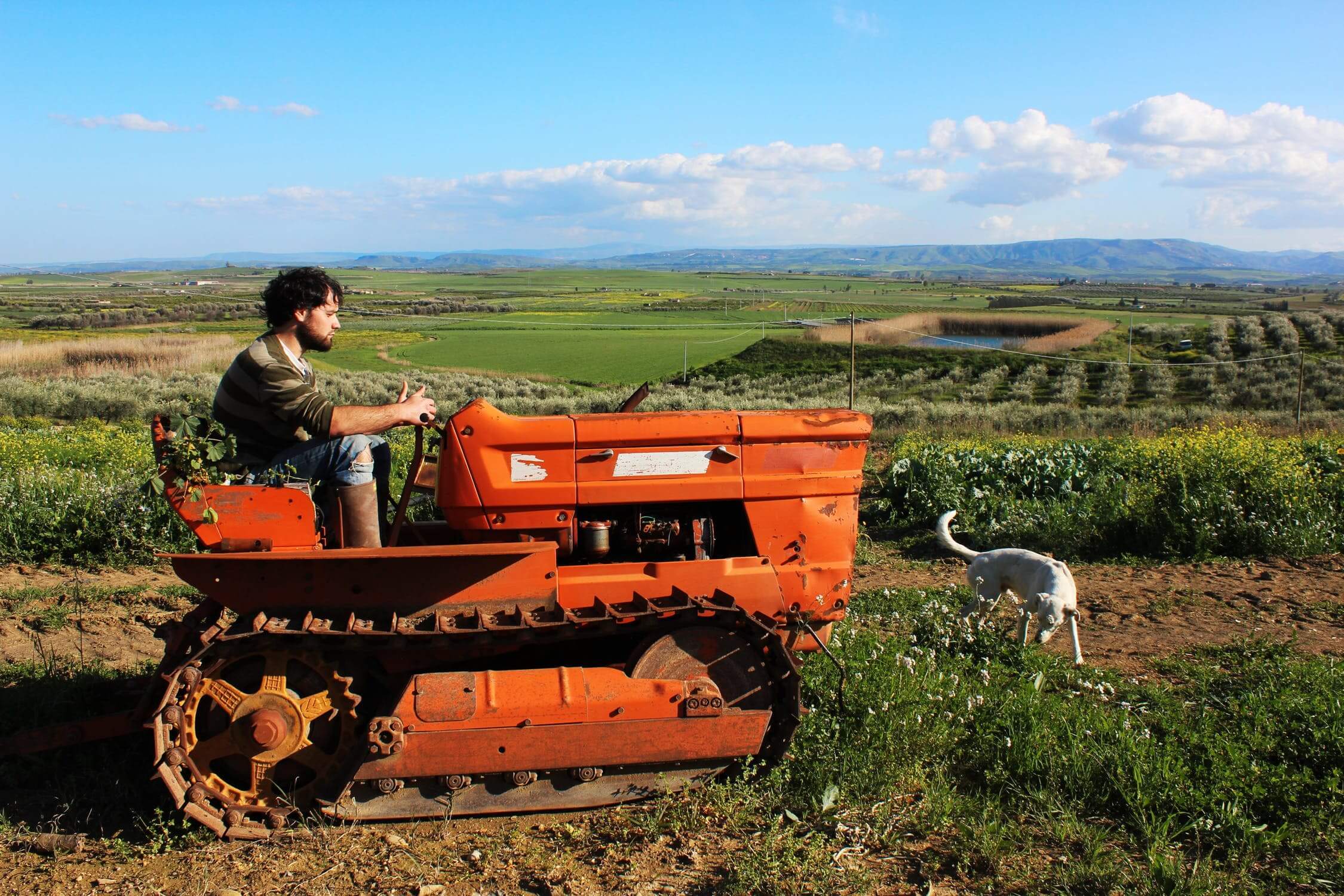 It is also important to know that some hosts themselves can be overly opportunistic. In truth, there are plenty of hosts who use backpackers as a means of cheap labor. Aside from being detrimental to the volunteer's well-being, this abuse also leads to a host of other problems, like disrupting the local economy.
To avoid being the victim of a shitty host, do your research beforehand. Check to see if what they're doing could potentially have a positive impact and if that their intentions are worthy. If you're volunteering already and are subject to abuse, don't be afraid to tell the host to "piss off" and to alert Workaway.
To learn more about volunteering ethically, check this article at The Guardian.
The Workaway Community
Workaway is more than just a platform for people to find work; it is also a place for people to grow and work together . Workaway promotes collaboration amongst its members and encourages people to create based upon their volunteering experiences. Consequently, an entire community has sprung up around Workaway.
Workaway provides many interactive spaces for volunteers. There's a blog that regularly accepts posts from Workawayers (the subject of the content is pretty diverse). There's also a monthly photo competition , which, as a photographer, I find to be a very cool addition.
Another perk: Workaway provides additional means to meet fellow travelers in the first place without requiring them to physically be on the same exchange. Much like searching for hosts, you can also search for travel buddies !
Workaway understands that it often takes a village to get anything done. Thanks to the inclusion of communal features, like the blog and buddy search, Workaway provides people with the means to assemble that (metaphorical) village.
As a collective, people are generally able to achieve more. Workaway connects people so that together they can do just that: succeed and be creative . It doesn't matter what that achievement may look like either (could be a new building project on a farm or a whole new organization); the ability to accomplish something together is empowering nonetheless.
The Workaway Foundation
Sometimes, a really powerful opportunity comes about, something that is bigger and requires more attention than the typical work exchange. In the case of a demanding project – say building a school or a help center in an underprivileged country – Workaway will do their part to help make that idea a reality.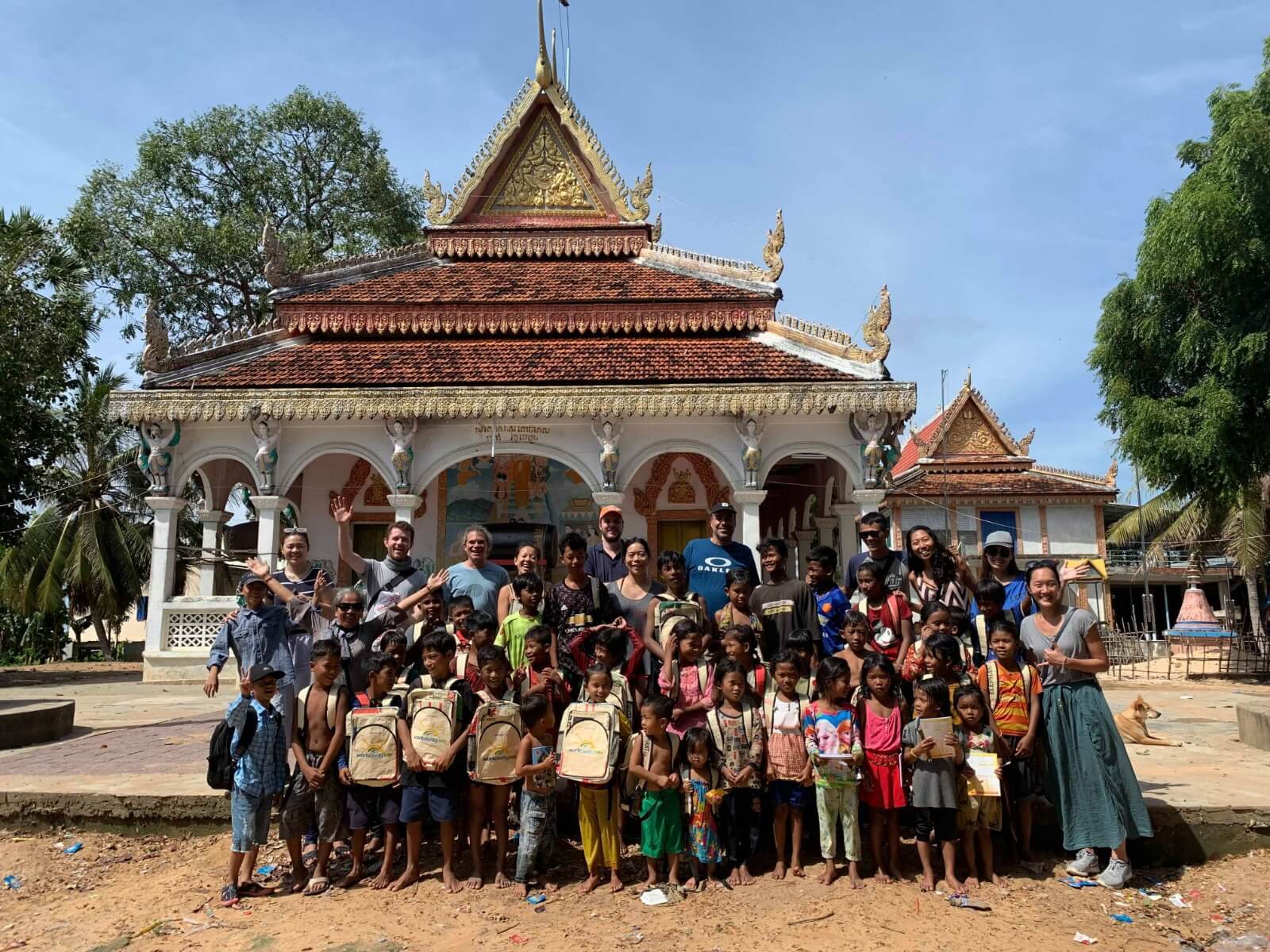 The Workaway Foundation , an arm of Workaway.info, helps to support local organizations. Sometimes, it's just creating a more livable environment for a village in Nepal; or it could be building a library in Morocco for school children. So like the volunteers it enables itself, Workaway is also doing its part as an individual entity to make the world a better place.
Workaway vs the Competition
Workaway is not the only online volunteering platform available. Workaway has quite a few contemporaries. Each has its own quirks but most offer similar services although, remember: Workaway has 40000+ hosts, which makes it by far the best value of any other similar volunteering site. Here are some work exchange sites like Workaway:
Worldpackers – $49 per year.
HelpX – $23.50 for 2 years.
WOOFing – $20-$30 per country.
Other notable work exchange platforms – Helpstay, Hovos, Hippo Help, and Volunteers Base, among others.
The Final Word on Workaway
For those who want to start traveling in a more consciously and are looking to save a buck or two in the process, volunteering is a great option. Not only will it allow you to develop more as a traveler and person, but it will also enable you to give back to local communities.
Here at The Broke Backpacker, we are all for responsible travel. We believe that, as travelers, we all have a duty to leave somewhere better than when we found it and that travel should not be done simply for the sake of vanity. Volunteering, when done right, can be a way to see the world and help maintain it at the same time.
Workaway is one of the most successful work exchange programs currently active. It's true, tested, and pretty damn big these days. There is a multitude of reasons why Workaway has succeeded: it's easy to use, comes with lots of additional services, and has a huge host library, to name a few.
I'd like to think that Workaway succeeds because it does such a good job of encouraging collaboration and collective ingenuity. With Workaway, people can get together, work together, and create together. For working travelers, it's a model that works well and I think it will continue to work well for the indefinite future.
Before wrapping up this article for good, I would like to remind everyone one last time to use our special link to get 3-months free and extra with Workaway. There are no strings attached; we just want to share the love 🙂
What is our final score for the Workaway? We give it a rating of 4.4 out 5 stars!

---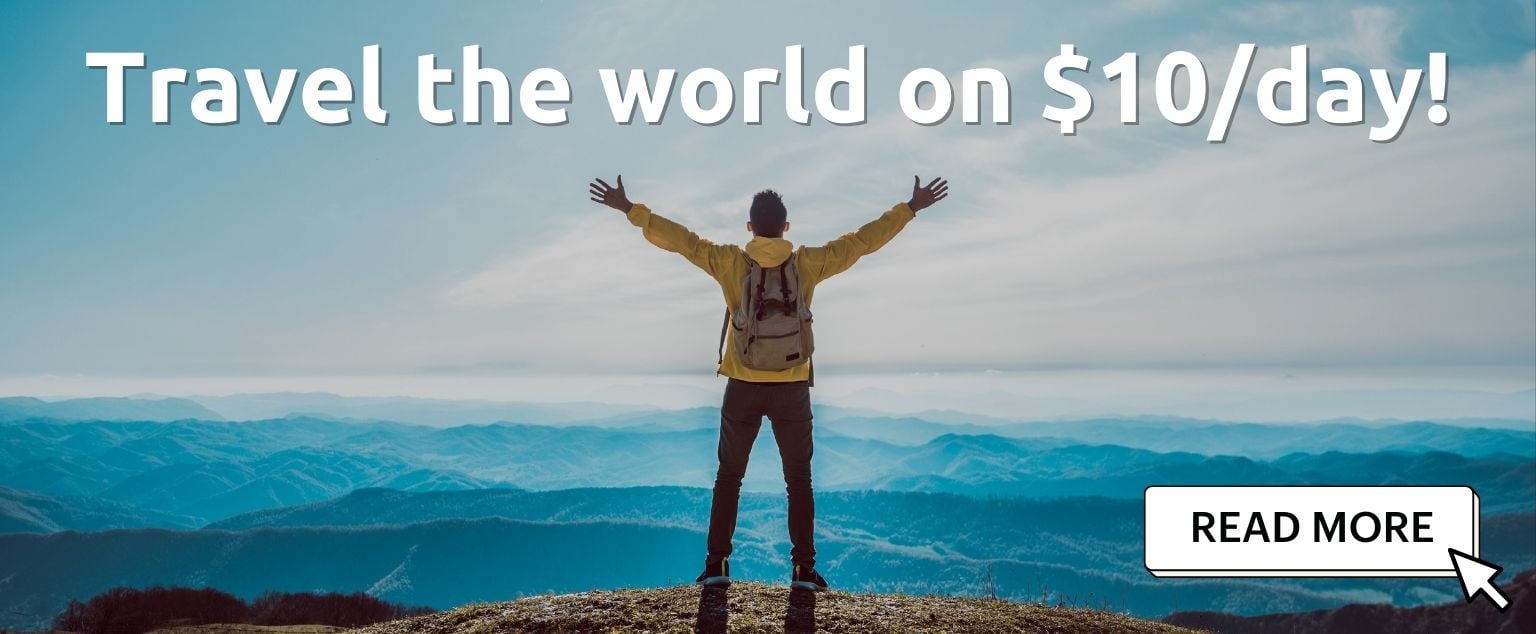 And for transparency's sake, please know that some of the links in our content are affiliate links. That means that if you book your accommodation, buy your gear, or sort your insurance through our link, we earn a small commission (at no extra cost to you). That said, we only link to the gear we trust and never recommend services we don't believe are up to scratch. Again, thank you!