Do you want to save the world?
Every year, thousands of backpackers and students head off into the wilds of Asia, Africa and South America in the hopes of making a positive impact through volunteering abroad.
Volunteering abroad options range from child care and bottle-feeding big cats to school construction… You know, stuff that the average volunteer is in no way qualified to do.
Most big volunteering companies no longer see volunteering as a means to improve the world, instead it's an experience to be packaged up and sold to idealistic idiots like you and me.
Voluntourism continues to rear it's ugly head as foreigners rock up to orphanages, get plenty of Facebook photo fodder, build brief bonds with vulnerable children and then leave forever.
Let's get one thing absolutely straight – the worst volunteering projects you could possibly get involved with are orphanages and dodgy wildlife conservation projects. In Cambodia, many non-orphans are kept in orphanages in order to dupe tourists into giving donations. Many elephant conservation projects around the world are badly run and animals are frequently mistreated – you shouldn't ride elephants and if you volunteer with an organisation which promotes this you are just adding to the problem.
Is Volunteering Abroad Bad?
Let's take a step back – Volunteering abroad is an absolutely awesome idea; it's a way of travelling to somewhere new, usually living within a local community, and doing something to positively contribute towards the local society, economy or environment.
I'm all for volunteering. And volunteering abroad is awesome; it gives you a unique opportunity to properly get involved in a local community and some breathing space to reevaluate what is important to you.
On my travels, I've been lucky enough to be able to volunteer a few times – I've worked on a kibbutz in Israel, spent time living in a remote community in India whilst laying water piping, volunteered in Nepal and Laos and taught English in Pakistan.
With the exception of one experience, I have arranged all of my volunteering placements myself by researching options online and getting in touch with the on the ground operators… this is key if you are going to find a cheap volunteering placement.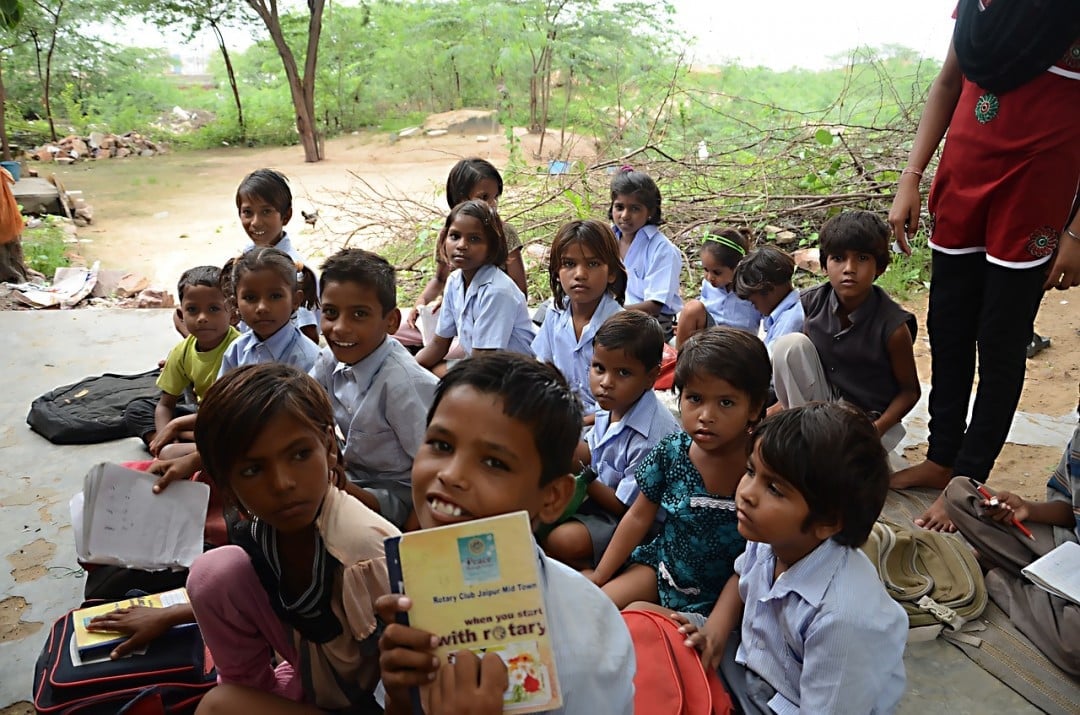 Avoid Bad Volun-tour Operators!
Unfortunately, volunteering abroad is a god-damn minefield… There are dozens of shitty volunteering organisations which are only in it for the money. Many of these companies have a flashy website and social media channels and use these to pull in volunteers. They charge insane fees, sometimes as much as $1500 a week, and then send volunteers to projects which, often, the company in question has never even checked out. They pay the project on the ground a small handling fee to cover the volunteers food and board and keep the vast majority of the profit; basically acting as a middle man.
Case study number one: Madventurer Review
My friend Kate volunteered with Madventurer in Africa, she paid $1600 for a two week placement. Upon arriving at the local school where she would be teaching she discovered that no money had come in from Madventurer for months and the school was low on paper, pens, textbooks, everything.
The included food and accommodation was the cheapest of the cheap leading her to ask the question – where the heck did the volunteering fee go? Into corporate pockets, that's where. I have heard multiple similar reports from other folks who have volunteered with Madventurer.
Case study number two: World Challenge Review
One of the worst scams out there, World Challenge charges as much as £4000 for a one month trip (not including flights!). The company encourages you to raise the money for the trip but if you only raise, for example, half of it then World Challenge keeps the cash and you don't get to go. World Challenge has been in the press recently for a couple of volunteer deaths over the last few years which could have been avoided if the company had made proper arrangements; something which should be easy considering how much money they are making.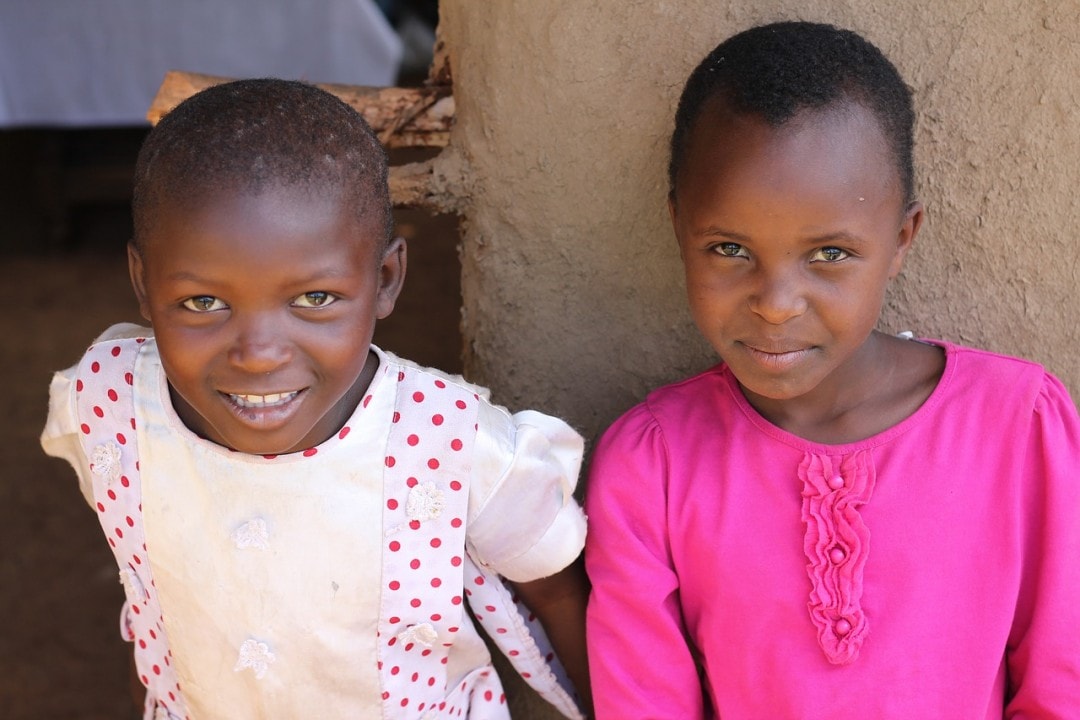 Usually, you can tell if a volunteering organisation is legit or not based purely on the price-tag. Unfortunately, volunteering abroad is big business and there's plenty of unscrupulous individuals willing to charge willing do-gooders through the nose for the privilege of giving back. Don't get me wrong; I'm all for splashing some cash for a worthy cause but as you are dealing with a middle-man, your cash will not be getting where it needs to go. Luckily, there are some decent volunteering companies out there…
Cheap Volunteer Abroad Projects
Volunteering is not only a great way to learn more about a local culture, make new amigos and do something useful, it's also an effective way to cut down on your costs whilst travelling… if you do it the right way!
The right way is by doing your own research… Finding a local, preferably small, organisation online and then doing a ton of research into reviews, previous volunteer experiences and making a judgement call on whether the fees (if there are any) seem fair…
If you want to volunteer overseas and not break the bank, then there are many different ways to volunteer abroad cheaply. Of course, the cheapest way to volunteer abroad is to find a host yourself who doesn't require any payment.
Workaway is probably one of the best online volunteering databases out there and is certainly one of the biggest. Once you have paid a small fee to join the site you are able to contact thousands of hosts all over the world who are offering all kinds of projects from training falcons to building barns. It is always worth checking out your host properly before taking the plunge. Much like Couchsurfing this website works on a reference system so if a host has multiple bad references they should probably be avoided.
HelpX is an excellent little site that I have used successfully on a couple of occasions. Most of the projects are free to volunteer although some projects in poorer countries ask for a donation to cover your rent and food. A great way to volunteer abroad cheap.
Perhaps the Daddy of all volunteering abroad cheap programmes. WWOFFing is all about volunteering on organic farms. I've WWOFFed a few times in the past and have really enjoyed it. In general, you work four to six hours a day for four to five days a week. You receive food and accommodation in exchange for your labour and, if you pick the right farm, you can have an incredible experience staying in a commune environment. Both Workaway and Helpx have organic farming opportunities listed as well and I would suggest checking those out first as they are cheaper to join.
It's important to note that when you arrange a volunteering placement through an online database such as those above there is a certain element of risk. I have heard some tales of volunteers rocking up to find that the host is unreachable, the project is not as described or accommodation is not included. You do need to be careful with Workaway and Helpx projects as some unscrupulous hosts have worked out that they can use the portals as a source of free labour and the occasional donation.
This happened to me in India, because it's India, where I made a small donation to a project which I am now almost certain went into the 'directors' pocket. If you choose to arrange your project through Workaway or Helpx be sure to do your research thoroughly. Whatever you do – don't fork over an obscene amount of money to volunteer abroad; it's a scam.
Another notable program is Worldpackers. We wholeheartedly recommend them, and you can even get a $20 discount on a membership using the code BROKEBACKPACKER.
When choosing a project, ask yourself the following questions;
Q: What do I want to get out this?
Q: What skills do I have to offer?
Q: Is there a certain cause I am passionate about?
Q: Is it possible to choose a project which enhances my career options?
Q: Where in the world can I do the most good?
In general, I tend to steer clear of volunteering projects centred around children in orphanages. I believe that unless you can commit for a few months it's not really fair to form a bond with a child and then leave after a week. There are plenty of other projects you can get involved with involving children; leave the actual childcare to the experts.
The are literally thousands of opportunities to volunteer your time while travelling, for further inspiration on volunteering, HelpX and Workaway have a read of this piece by Two Scots Abroad!
If you are interested in teaching English abroad, really getting to know a country and its culture why not consider getting a TEFL qualification and making some money whilst you're on the road; check out this article for further information.
"Yay for transparency! Some of the links in this post are affiliate links. This means that if you book your accommodation, buy a book or sort your insurance, we'll earn a small commission at no extra cost to you. We only link to stuff We've actually used and never endorse crap. Your support helps keep the site going… and us employed… thank you!"