Backpacking Israel is unlike traveling in any other place on earth. For such a small country, the land of Israel offers up a huge amount of adventure and beauty. For budget travelers looking to experience one of the most fun-loving, complicated, and deeply sacred destinations on the map – Israel packs a lot of punch!
From the Mediterranean sea and the sun-parched desert to the rolling brown mountains and bustling urban centers, every inch of Israel has a story. Backpacking Israel is about uncovering and experiencing those stories for yourself.
Israel is home to some of the friendliest and most genuine folks I have ever met. Time after time whilst backpacking Israel, I experienced just how kind and helpful Israelis' are towards travelers. My belly and heart are still full from days of being piled with hummus!
Truth be told, my journey backpacking Israel all began with a joke between a friend and me. For about a year I heard him talk about wanting to do a hummus pilgrimage to Israel. The guy loves hummus, ok.
Most of what I knew about Israel came from the little bits I remember from hearing bible stories as a kid. Turns out I enjoy the hell out of hummus too. When my friend bought his plane ticket, I knew I had to go as well… food was basically the reason I ended up backpacking Israel in the first place.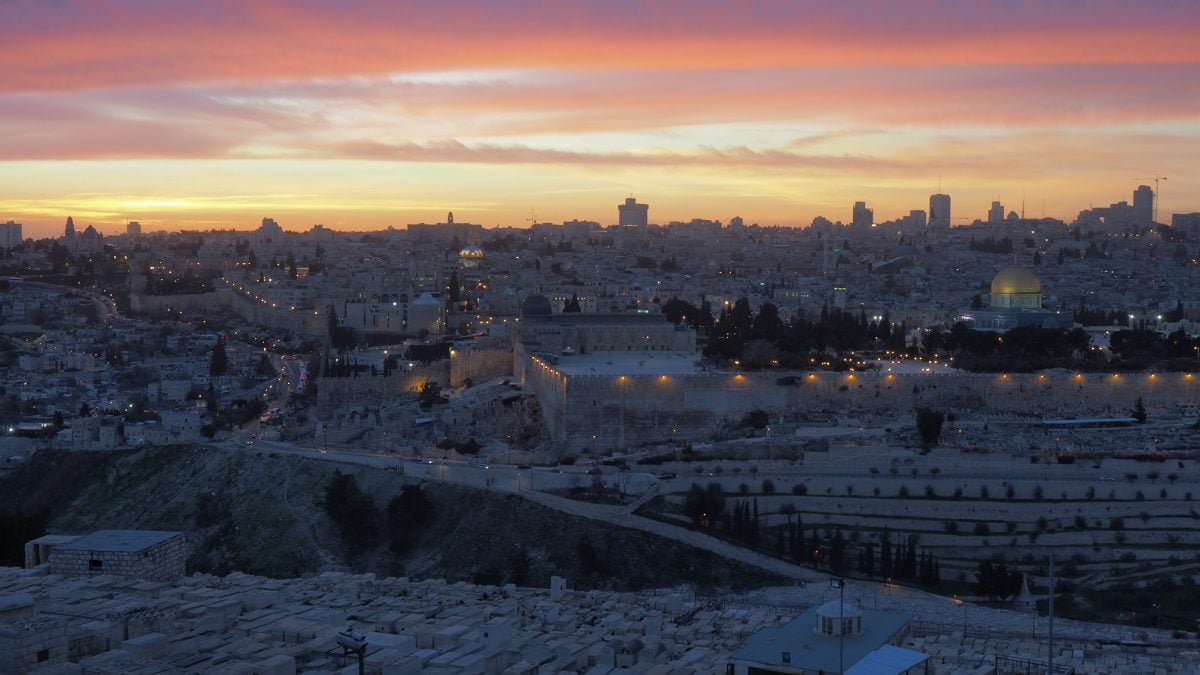 Jokes aside, getting to know Israel is like slowing separating layers from the worlds most layered cake. After some time in the country, Backpacking Israel really tuned me into what makes this fascinating country tick.
This Israel budget backpacking guide will unpack everything you need to know in order to have a rewarding personal journey through this very special country. Smell the falafel cooking yet?
Where to go Backpacking in Israel
The beautiful thing about Israel is that distances are short and it is generally a well-connected country. Comfortable, short distances whilst backpacking Israel make it so you can really cover some ground.
Backpacking Israel truly provides a wide array of awesome things to get into whether you are running short on time or have a few months to really dig in. No matter where you stay in Israel, you can still get around the country pretty readily.
This guide will take you on a backpacking journey through Israel's best beaches, high mountains, and mysterious desert. Though I can't turn over every stone because literally, every stone has a piece of history attached to it, this budget backpacking guide will cover all of your travel needs!
Backpacking Israel is truly a once in a lifetime experience. You wouldn't think a country of this size could have so much magic within it!
Best Travel Itineraries Backpacking in Israel
Looking for an Israel backpacking route? Whether you have a few weeks or a few months, I have assembled several Israel backpacking itineraries to help you make the most of your time in this epic country. The backpacking routes can easily be combined as well due to the small size of Israel.
Backpacking Israel Ten Day Itinerary #1: The North
Ten Days: Tel Aviv to Nazareth
Enjoy the sparkling turquoise waters of the Mediterranean Sea while exploring the ancient historical treasures found around every corner. Israelis love the beach and they love to party. Meet some locals and see what life in some of Israel's most exciting cities is all about.
Start your trip by staying in Tel Aviv, the economic, cultural, and media center of Israel and one hell of a place to party. Make sure to enjoy the beaches! Located 30 km north of Tel Aviv is Netanya, a fun coastal town set off of the highway to Haifa.
Apart from delicious places to eat seafood and falafel, Netanya is a great spot to spend a few days on the beach away from the hustle and bustle of Tel Aviv.
Haifa is next up. Built on the slopes of Mount Carmel, the settlement of Haifa has a history spanning more than 3,000 years! Make sure to check out Acre, a rad little town just north of Haifa with a bit of an alternative vibe. Photographers will love it.
Finally, we end this itinerary with Nazareth. It is said that Jesus lived most of his life here, and due to this fact, the city attracts millions of pilgrims.
Backpacking Israel Two Week Itinerary #2: The Southeast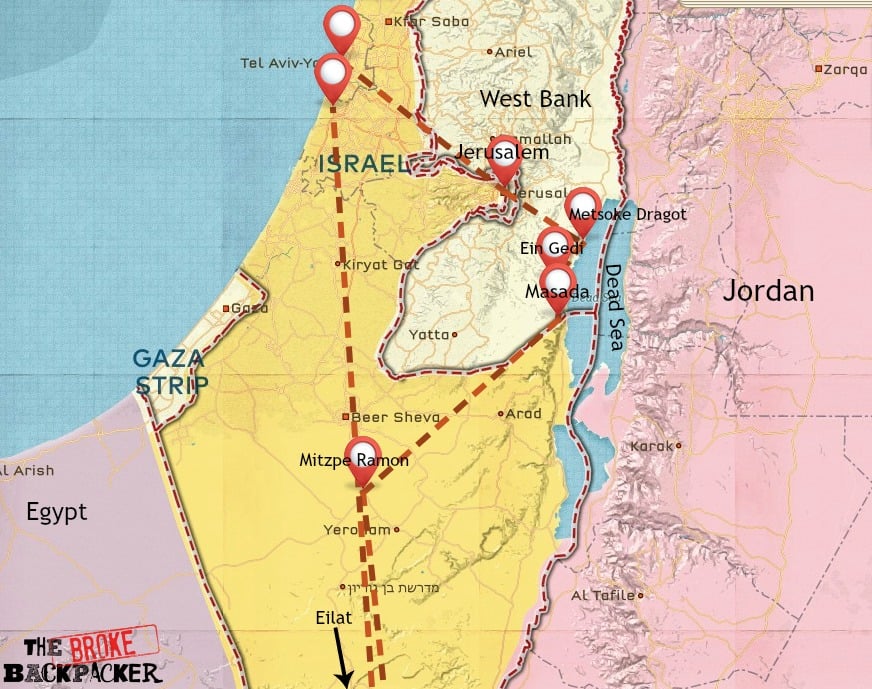 Two Weeks: Jerusalem and the Desert
This Israel backpacking itinerary takes you deep into the heart of what Israel is all about. From Old Town Jerusalem to the desolation and wilds of the desert valleys, this is Israel at its most diverse and dynamic.
From Tel Aviv, make your way to Safed, a town surrounded by mountains. Climb up Mount Meron for stunning views of the upper Galilee valley. The Israel National Trail (INT) also runs through Safed if you are looking to tackle a section of it.
Next, you're off to stay in Jerusalem, one of Israel's crown jewels. There is possibly no place on earth brimming with as much spiritual and religious significance for multiple religions as the Old City of Jerusalem. The Old City is jam-packed with historic sites. After a few days in Jerusalem, head to the Dead Sea.
Make sure to visit the nature reserve and beautiful desert oasis at Ein Gedi and Masada, an ancient fortification set atop a tall hill in the southern zone of the Dead Sea region.
Afterwards, make your way to Mitzpe Ramon, a small town in the middle of the desert most well known natural phenomena in the area is certainly the Machtesh Ramon crater. This crater is a whopping 500 m deep!
We end this trip in Eilat on the Red Sea for some lovely beach bumming and diving!
Backpacking Israel 7 Day Itinerary #3: Palestine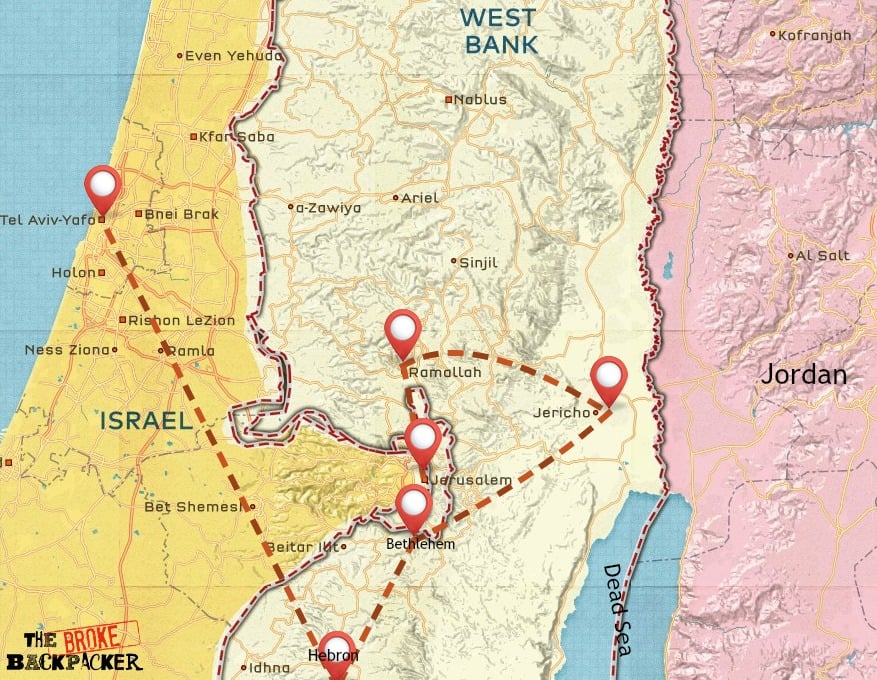 One Week: Palestine and the West Bank
Depending on who you ask, folks on both sides of the Israeli-Palestinian political argument might tell you that Palestine does not belong in a backpacking Israel travel guide. Politics aside, Palestine is very special to go backpacking, and an opportunity to visit should not be missed.
In our opinion, to get a proper feel for Israel and Palestine, and the Israeli-Palestinian conflict, you should travel to both parts of the region and talk to people on both sides. Educate yourself so that you can better understand what is happening on the ground here.
Head to Ramallah then Nablus, where you will be rewarded by the fact that the city is not on many peoples' radar. Jerusalem absorbs a lot of the traveler traffic for both Ramallah and Nablus. A visit to this historic city will not disappoint in the slightest.
Next visit the city of Jericho. This is another place with a seemingly endless amount of history built into it. Jericho has evidence of settlement dating back to 10,000 BC! Make sure to make it to Bethlehem, where Jesus was born.
Finally, you can end your trip in Hebron. Will, founder of this site, visited nearly a decade ago and found it a deeply moving city. Hebron has the reputation of being at the forefront of the Israeli/Palestinian conflict.
Places to Visit in Israel
The must-sees and dos of the Holy Land! No matter what your reason for travelling to Israel is, there are simply some beautiful must-visit places that aren't to be missed!
Backpacking Tel Aviv
Unless you are coming from one of the land border crossings from a neighboring country, you will begin your backpacking Israel adventure in Tel Aviv. Tel Aviv is Israel's second-largest city, with more than 450,000 residents. The city is the economic, cultural, and media center of Israel and one hell of a place to party on down…
Blessed by a stunning coastline and happening nightlife scene, Tel Aviv is a fun-loving and safe city that never seems to sleep (maybe a little on Shabbat). What is Shabbat? In short, it is the Jewish day of rest. Shabbat runs from sundown on Friday night to sundown on Saturday evening. More about Shabbat later in the guide.
There is truly an endless list of things to do in Tel Aviv. You can easily spend a few days of a few months soaking up all the city has to offer.
Old Jaffa is considered part of the greater Tel Aviv area, and one of the best places to visit in Tel Aviv. The streets are narrow and the cobblestone pavings are probably older than time itself. The Carmel market always has some sort of action going on. Here you can feast your eyes on beautiful displays of Israeli and Middle Eastern-inspired sweets, bread, and street food.
Going for a nice long walk around the Carmel market and city center area to hunt street art is a whole lot of fun. Local artists have beautified great swaths of the city with beautiful and often thought-provoking street artworks. Remember, walking around and appreciating art doesn't cost you a damn thing!
Or, if you're looking for a step away from the tourist attractions in Tel Aviv, the neighborhood Neve Sha'anan is a whole other world. There's even an awesome tour that I did getting to see the whole area (and the food – yum) unpacked.
Booking accommodation in Tel Aviv? Then check out our guides on the topic!
Cheap Places to Eat in Tel Aviv
So, visiting Tel Aviv is pricey. Traveling Israel isn't cheap as a whole, but Tel Aviv takes it to a whole other level.
That doesn't mean there aren't cheap feeds around though! Here are a few of my favorite cheap places to eat in Tel Aviv that I unearthed:
Falafel Razon - Falafel pita at 6 shekels apiece! Is your mind blown? Mine still is.
Abu Adham - Hummus is always cheap but Abu Adham had some of the most scrumptious I found while backpacking around Israel. Takeaway hummus pita is 15 shekels or if you sit down to eat, you get free refills. Free!
Saluf & Sons - Yemen cuisine (it's like a pizza but different) and super chill staff. Happy hour runs from 5-8 P.M. on Sunday through Thursday where you'll get a menu of half-price food and beer. Bonus tip: eat at the bar for a free shot of Arak after dinner.
Jasmino - Shwarmas to pleasure your tastebuds. A bit more expensive than hummus or falafel (because meat) but still cheap and so so good.
Neve Sha'anan - Neve Sha'anan is actually a neighborhood in Tel Aviv but it's cheaper given its status as a haven for refugees and the lower-class. Even groceries are cheaper here and there is an absolutely awesome array of cuisine too: Sudanese, Eritrean, Ethiopian, Indian, Chinese, Filipino... Go find something yummy!
Tel Aviv Beaches
The beaches around the city are definitely one of the best things to do in Tel Aviv. Rent a bike and go catch an epic Mediterranean sunset with a cold one. Jaffa beach is gorgeous and has a mellow vibe, but still can get very busy on the weekends!
Tel Aviv is a main transportation hub of the country, and getting to where you need to go is very easy. At the absolutely massive main Tel Aviv bus station be prepared for the thorough security inspection as part of the Tel Aviv security protocol.
Book Your Tel Aviv Hostel Here
Backpacking Netanya
Located 30 km north of Tel Aviv, Netanya is a fun coastal town set off of the highway to Haifa.
Apart from delicious places to eat seafood and falafel, Netanya is a great spot to spend a few days on the beach away from the hustle and bustle of Tel Aviv.
Poleg Beach is where all the locals hang out. The beach was super dirty and polluted for years, but nowadays Poleg beach is clean and is safe to swim in.
Alexander Stream Hof Bet Yanai National Park is a pleasant, quiet setting just outside of Netanya. There are some excellent spots to camp out on the banks of the stream. Be sure to bring along a top-notch backpacking tent! Alternatively, you can pack a hummus lunch from Netanya and make an afternoon of it.
The Israel National Trail runs through Netanya, so if you're keen to get a good hike in, whilst you are in town a short stroll on the INT is your best bet. More on the Israel National Hiking Trail later in this article.
Backpacking Haifa
Built on the slopes of Mount Carmel, the settlement of Haifa has a history spanning more than 3,000 years! As Israel's third largest city, there is plenty to see and do. Haifa is home to Bahá'í World Centre, which is a UNESCO world heritage site.
The trip to see the stunning Bahá'í gardens is a must whilst passing through Haifa. The Bahá'í World Centre complex is pretty darn impressive. The golden dome, marble walls, granite pillars and manicured gardens cascading down a slope of Mount Carmel make the Baha'i Shrine in Haifa a spectacularly colorful attraction for people the world over.
Mount Carmel National Park can be easily accessed from the center of Haifa. The Park is Israel's largest national park, extending over most of the Carmel mountain range, and containing over 10,000 hectares of pine, eucalyptus, and cypress forest. The park has numerous bicycle and walking paths, dedicated nature reserves, and over 250 archaeological sites inhabited by prehistoric humans.
The Quiet Beach (Hof Hasheket), in the Haifa is the best place to go for a dip. If you haven't picked up on the delicious nature of hummus by now, of course, go for a bowl before you leave town!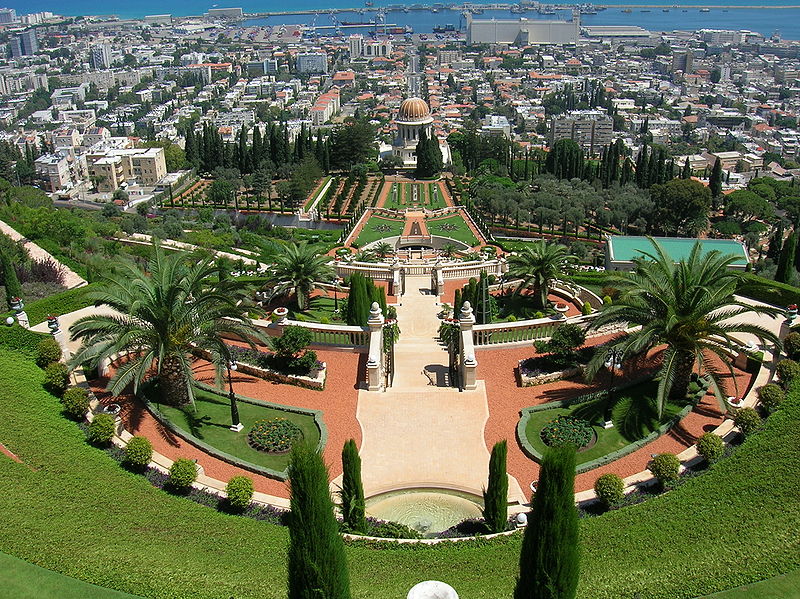 Backpacking Acre (Akko)
Acre is a rad little town just north of Haifa with a bit of an alternative vibe. The Old Town market (almost every city in Israel has an "old town" it seems) is the spot to score delicious Arab pastries and other tasty items. If you are into photography, the area around the market provides some pretty killer photo-ops.
The Hospitaller Fortress is one of the main attractions in Acre and is worth a look. This impressive fortress was built during the Crusades and provides surprisingly well-intact examples of architecture from that period.
Exploring the Templar Tunnel under the fortress is also not to be missed. Fun fact: The tunnel and fortress were built in the 12th century, but the 350 meter long tunnel was not discovered until 1994 when some plumber accidentally stumbled upon it.
Acre is quietly becoming a staple in the Israeli art scene. Pop into some of the galleries and meet some of the local artists. If you are passing through Haifa, don't make the common mistake of skipping over Acre. Rumor has it some of the best food in Israel can be found on the quiet streets of Acre!
Backpacking Nazareth
To Christians the world over, Nazareth is an extremely important destination for many reasons. It is said that Jesus lived most of his life here, and due to this fact, the city attracts millions of pilgrims to visit what is more commonly known as The Jesus Trail.
Now you don't have to be religious to appreciate all that Nazareth has to offer. Old Town Nazareth is where you want to start. Tiny narrow streets and shops with interesting smells escaping their doorways make up the general vibe of Old Town.
The most prominent structure dominating the Old Town's skyline is that of the Church of the Annunciation. Christians claim that this is where Mary, the mother of Jesus lived. If you love history, then you will love exploring the small ancient walled streets. I recommend avoiding Nazareth on Christian holidays like Christmas or Easter as the days surrounding these holidays can be quite full-on with religious pilgrims and tourists.
If you are looking to head to the sea of Galilee for a day trip, public transportation runs frequently (excluding Shabbat) from Nazareth.
If you have a couple days to spend in Nazareth, after you have seen what the city has to offer, head out into the hills for a hike on some truly sacred ground.
Book Your Nazareth Hostel Here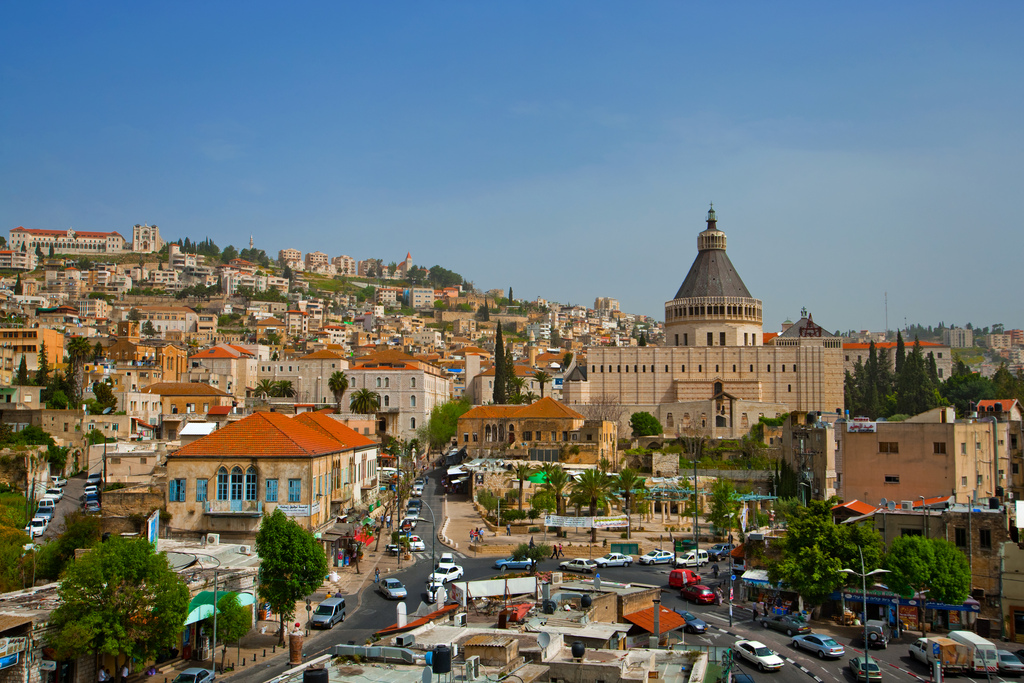 Backpacking Safed (Tsfat)
Safed sits at an elevation of almost 3,000 feet making it the highest city in the Galilee and in Israel. Due to its high elevation, Safed experiences warm summers and cold, often snowy, winters. When it is hot as hell in Tel Aviv, you can assume it will be significantly more fresh and pleasant in Safed.
Safed is surrounded by mountains, so if hiking is your thing, you have come to the right place. Climb up Mount Meron for stunning views of the upper Galilee valley. The INT also runs through Safed if you are looking to tackle a section of it.
The Citadel in the center of town is a good place to bring a picnic lunch whilst enjoying nice views of the city. You will not be the only one with that idea, however, Safed tends to be less busy than some of the more visited places in Israel.
Safed has charming streets dotted with nice places to eat. Depending on the day, Safed also boats a few fantastic markets. Check out the Artists' Market in the Artists' Quarter if you are looking to find some unique local artwork. The date of the Artist Market seems to change, however at the time of writing the market is on Wednesdays. Ask around locally to find out whether this still holds true.
Backpacking Jerusalem
Possibly no city in the world stirs up the emotions of its inhabitants like Jerusalem does. During its long history, Jerusalem has been destroyed at least twice, besieged 23 times, attacked 52 times, and captured (and recaptured) 44 times!
During the 1948 Arab–Israeli War, West Jerusalem was among the areas captured and later annexed by Israel while East Jerusalem, including the Old City, was captured and later annexed by Jordan. Israel captured East Jerusalem from Jordan during the 1967 Six-Day War and subsequently annexed it into Jerusalem, merging the city into one administrative zone with additional surrounding territory.
Jerusalem is where the very clear juxtaposition of ancient and modern life co-exist. Modern Jerusalem is a city where life is at once rooted in the past and on the move. There's no shortage of nightlife and social hostels in Jerusalem to keep backpackers entertained, but there's also heaps of history and old-world goodness to sink your teeth into.
The Mahane Yehuda Market, often referred to as "The Shuk", is a marketplace (originally open-air, but now partially covered) in Jerusalem. Popular with locals and backpackers alike, the market's has more than 250 vendors who sell all kinds of delicious cuisines.
Then night falls. The Mahane Yehuda Market steps into the phone booth like Superman and reemerges ready for whatever the evening brings. Hip craft beer joints open their doors and Israeli's flood in to get the party started. Israel is now home to two dozen craft breweries, most of which can be found on tap at the various stalls in the market!
Best Views in Jerusalem
For killer views of the city, climb (don't take a taxi!) up the Mount of Olives and watch the sunset cast wonderful shades of orange and pink in the sky above Jerusalem.
HaHummus Shel Tchina, a hummus restaurant located near the market, was hands down the best place I ate at in Jerusalem, and is the official winner of the hummus pilgrimage. If your time backpacking Israel has brought you some delicious food experiences, I invite you to try and find a better place to eat than this! It won't be easy!
Book Your Jerusalem Hostel Here
Backpacking the Old City of Jerusalem
There is possibly no place on earth brimming with as much spiritual and religious significance for multiple religions as the Old City of Jerusalem. The Old City is jam-packed with historic sites. The entire walled "city" is a UNESCO World Heritage Site in fact.
I will start by saying the Old City of Jerusalem is completely safe despite what you might hear or read in the media. I visited the Muslim quarter, the Jewish quarter, and several others without the slightest issue. Always remember that you are in one of the holiest places on earth, and while you might be void of religious feeling, the places you are setting foot on are made of the most sacred ground in the eyes of many many people, so act accordingly.
Start your journey by entering the city through the Damascus or Jaffa gate. Make your way through the narrow streets and corridors, avoiding the tourist touts and souvenir mongers.
A visit to the Western Wall complex is very interesting. Jews from around the world come here to pray. The Western Wall is considered holy due to its connection to the Temple Mount, which lies directly above the wall. There is a lot of activity happening all around the wall so be prepared for crowds. You do not have to be Jewish to enter the area around the Western Wall, or even approach the wall itself.
If you're interested in learning more about the Ultra-Orthodox Jewish communities, than Abraham Tours runs a sweet tour around Jerusalem that I do wholeheartedly recommend - it's a wonderfully insightful look into a very closed culture.
Visiting the Temple Mount
The Temple Mount or the Haram Esh-Sharif as it is called in Arabic is accessed through a series of platforms leading up and around the Western Wall. Access to the Temple Mount site for non-Muslims is highly restricted. Non-Muslims can visit a few times a day. Go early to beat the crowds! The first round of access to the site opens at 7 am.
Among Sunni Muslims, the Mount is widely considered the third holiest site in Islam. Again, if you are non-Muslim you can go right up to the Dome of the Rock ( in Arabic Qubbat al-Sakhrah) shrine and have a walk around the grounds, but you may not enter the shrine under any circumstances. The burly guard out front will definitely make sure of that.
The location of the Temple Mount is the holiest site in Judaism and is the place Jews turn towards during prayer. Due to its extreme sanctity, many Jews will not walk on the Mount itself, to avoid unintentionally entering the area where the holy of holies stood.
Book Your Old City Hostel Here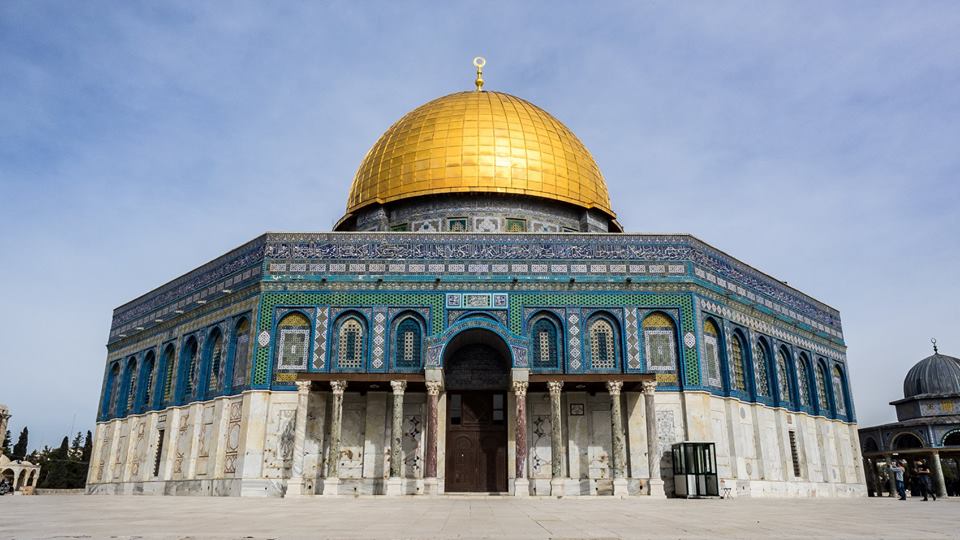 Backpacking the Dead Sea
Whilst backpacking Israel, my journey to the desert and the Dead Sea was one of the highlights of the trip.
The Dead Sea has attracted visitors from around the Mediterranean basin for thousands of years. It might just be the most famous body of water in the Middle East, and is certainly well-known the world over. The Dead Sea is almost 10 times saltier than the Ocean and it lies at a staggering 1,412 ft below sea level making it rank as the lowest elevation on land.
Once you get out to the Dead Sea, at least at the northern end if you are coming from Jerusalem, you wont find much civilization. That is part of the charm of the Dead Sea for sure. In a small country that has densely populated urban areas, getting out to the Dead Sea feels like a world away from the city, even though it is only an hour and a half away from Jerusalem.
I highly recommend taking a few days to check out the Dead Sea area. Bring a tent and a couple days worth of food in your backpack and camp right out on the beach near the water. A swim or more accurately a float is of course, a must.
Camping at the Dead Sea
I suggest packing some camping gear and going to a little nowhere spot on the map called Metsoke Dragot. We were told by the locals, "Go camp out there! That is where all the hippies are." If you are on the road coming into the Dead Sea from the north and you blink, you could miss Metsoke Dragot.
Really there is nothing here, but the key landmark is an Israeli army checkpoint. However you arrive, simply get off here on the road and walk down the hill to the beach. You will see dozens of other tents, some inhabited, others not. Just opposite the checkpoint, there is a man with a converted Van that serves as a makeshift roadside cafe. Stop by for a coffee and dessert before heading down to the beach.
Wave hello to the Israeli soldiers. They won't bite and it is not forbidden to camp on the beach. Be prepared for a bit of rubbish on the beach. The water is clean, but many areas of the beach are covered in plastic shit sadly.
The Dead Sea is receding at an alarming rate. Maybe in 100 years it will be gone. Be careful where you choose to access the beach as there are numerous sinkholes in some areas. The spot at Metsoke Dragot is totally safe for now.
Top Tip: Load up a couple of liters of spare water per person, so that when you're done soaking in the Dead Sea, you can wash your body with fresh water afterward. You will love me for gifting you this idea, trust me!
Book Your Dead Sea Hostel Here
Backpacking Ein Gedi
The nature reserve at Ein Gedi is one special place. If ever there was a beautiful desert oasis to be had, this is it.
Ein Gedi happens to also be a place that attracts hundreds if not thousands of visitors every day. School children from neighboring cities flood into the reserve in droves on a weekly basis. The hiking trails just beyond the entrance gates are teaming with people.
Not exactly ideal right? I have good news for you! Like most places, it only takes a bit more effort to escape the crowds.
Head up the track towards Dodim's cave. After 45 minutes- 1 hour of hiking, suddenly you are practically alone on the trail. Follow the signs to the cave and then, bam! You are surrounded by pristine waterfalls and pools deep enough to hold ten people. The water is amazingly fresh, and one of the most welcomed sights in such an otherwise very dry and salty place!
The water is chilly, but even in winter it is possible to get a good soak in! Dodim's cave is totally worth a visit as well. You can probably drink the water, but do so at your own risk. Note: Camping is not allowed within the reserve.
At the time of writing, the cost to get into the Ein Gedi reserve is 28 Shekels or roughly $8 USD. The price is money well spent it in my opinion!
HI Ein Gedi Hostel is located nearby to the reserve and a good place to stay. Book this one in advance if you can because it is the only accommodation for miles around.
Book Your Ein Gedi Hostel Here
Backpacking Masada
Masada is an ancient fortification set atop a tall hill in the southern zone of the Dead Sea region.
Herod the Great built palaces for himself on the mountain and fortified Masada between 37 and 31 BCE. The siege of Masada by troops of the Roman Empire at the end of the First Jewish–Roman War ended in the mass forced suicide of 960 people of the Sicarii rebels and their families that were hiding there.
History can be light sometimes (not very often though)!
Modern-day Masada is an ever progressing archeological site, 60 years in the making. Masada was declared a UNESCO World Heritage Site in 2001. Now there is even a gondola to take you to the top, for a hefty fee. It is much better to make the hike up. I advise starting the hike in the wee hours so you can catch the sunrise and beat that brutal desert heat.
The ruins themselves are pretty impressive. The whole Masada ruin complex site is massive and takes a few hours to properly explore. Once you make it to the top of the hill where Masada sits, you can enjoy amazing views as far as the eye can see of the stark and barren desert landscapes.
Deserts are so beautiful because on their surface lies the illusion of simplicity. In fact the desert is very complex and dynamic, supporting an abundance of life that is not readily apparent.
Camping is allowed on the east side of the Masada National Park for a small fee. If you don't plan to camp, your options for sleeping are heading to back to Ein Gedi or Jerusalem.
Book Your Ein Gedi Hostel Here
Backpacking Mitzpe Ramon
For a small town out in the middle of the desert, Mitzpe Ramon has a lot going for it! The desert around Mitzpe is home to the largest national park in Israel called the Ramon Nature reserve. The most well known natural phenomena in the area is certainly the Machtesh Ramon crater. This crater is a whopping 500 m deep!
The Machtesh Ramon landform is not actually an impact crater from a meteor nor a volcanic crater formed by a volcanic eruption. It is just another mystery in a desert full of mysteries!
The vibe in Mitzpe Ramon is pretty easy going. The people are quite friendly and if you stumble into the right place at the right time, you just might find yourself surrounded by a group of Israeli hippies, passing a joint around and singing some songs.
There are countless hiking opportunities to be had in the hills surrounding Mitzpe. Go to the visitor center in the national park and get some free information and a map. Remember to bring plenty of water and sun protection for your hike! This is backpacking Israel at some of its most beautiful!
Book Your Mitzpe Ramon Hostel Here
Backpacking Eilat
Israel's southern-most city breathes a breath of civilization after your days in the desert. For some people, myself, included, emerging out of a wild place and into an urban environment always gives me a bit of culture shock.
Luckily, Eilat is far from overwhelming. It is a big city, but tiny when compared to Tel Aviv or Jerusalem. Eilat looks like the touristy beach town it was meant to be developed into.
There is a pretty happening food and drink scene in Eilat. If you are looking to nurture the body you abused in the desert, you have come to the right place.
Eilat is the main jump off point from Israel if you are wanting to visit Petra in Jordan. It is possible, for quite a lot of money to visit Petra from Eilat as part of a day trip. If you're up for more time hiking in the desert, head to the Timna Valley. The Timna Valley Park is a sprawling area known for its ancient mine shafts, arid, rocky landscape & striking clifftops.
The beaches in Eilat are crowded and sit in the shadow of massive hotels. There are some nice swimming beaches, but for a more relaxing experience, it is better to head north of town a wee bit. If you're looking for a more grungy-traveller experience, good people still gather on the beaches shortly south of Eilat.
Backpacking Ramallah
Located in the central West Bank, the city of Ramallah is six miles north of Jerusalem. It currently serves as the de facto administrative capital of the Palestinian National Authority.
While Ramallah is certainly not a glimmering city with boat-loads of must-see attractions, it is important for backpackers to go there and have a look around. Why is it important? I think seeing what life is like for Palestinians living on the other side of the border wall from Israel is an important experience if you are wanting to deepen your understanding of the situation.
Ramallah feels markedly different from being in Israel, though it's only a few miles away. The streets are dirtier, there is not much color on the buildings, and the hustle and bustle on the street have a faster pace than the cities in Israel.
Life in Ramallah
The Ramallah city center is teaming with small markets, vendors, falafel shops, and bakeries. There are a handful of cafes around where you can sit and smoke shisha, drink super strong Arab-style coffee, and get the vibe of the daily routine for Palestinians. It was always only men sitting in the cafes, drinking their coffee, though I am sure if you're a woman, no one would care in the slightest if you joined the dude cafe party. Everyone we interacted with was friendly and we never once felt unwelcome.
A visit to Yasser Arafat's tomb is a special experience. Arafat is still very much in the hearts and minds of Palestinians and his likeness can be seen all over the city.
If you are keen to visit a Palestinian brewery, Taybeh Brewery is a good spot to grab some lunch and take a brewery tour.
Book Your Ramallah Hostel Here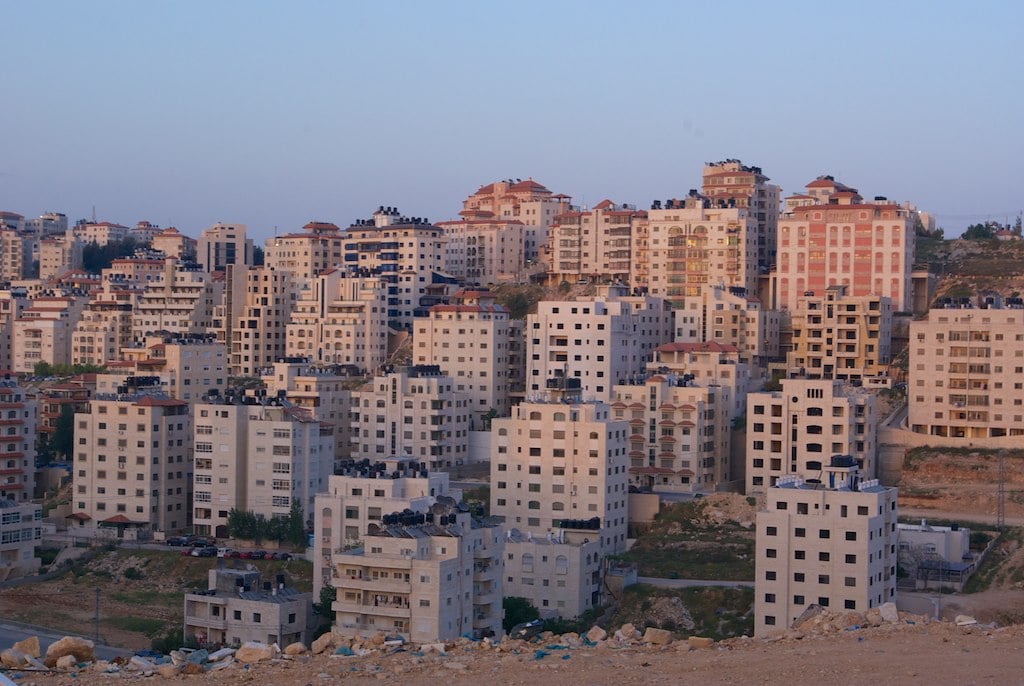 Backpacking Nablus
Another major city in Palestine is Nablus. Nablus itself was actually modeled on the capital city of Damascus, Syria. There are many interesting places to see in Nablus including ancient mosques, Turkish bathhouses, vibrant markets, and bustling streets.
If you choose to visit Nablus, you will be rewarded by the fact that the city is not on many peoples' radar. Jerusalem absorbs a lot of the traveler traffic for both Ramallah and Nablus. A visit to this historic city will not disappoint in the slightest.
If there is one place in Israel or Palestine where you try Kanefeh, let it be in Nablus. Kanefeh is an amazing Arab desert dish made with cheese, syrup, pistachio crumbles, and other mystery ingredients unknown to me. Kanefeh is one of the most delicious things I tried whilst Backpacking Israel and Nablus does it best!
Backpacking Jericho
The city of Jericho is another place with a seemingly endless amount of history built into it. Jericho has evidence of settlement dating back to 10,000 BC! Modern-day Jericho reflects a place where jobs are few, and poverty affects the lives of many people living here.
Jericho is one of the most visited cities in Palestine due to its large number of significant religious sites. The Mount of Temptation is said to be the hill in the Judean Desert where Jesus was tempted by the devil. A hike up the mount can be coupled with a visit to the monastery of the Temptation, an eerily beautiful yet simple structure sitting on the cliffs halfway up the mount.
Among some of best ruins in town, Hisham's palace is worth a visit. This 8th-century site is famed for its completely preserved mosaic and impressive stone carvings.
Jericho is quite safe in most places, however, from time to time incidents do happen, mostly involving locals and the Israeli army. I would advise not to go wandering into neighborhoods you are completely unfamiliar with.
Public buses run from Ramallah to Jericho with a steady frequency.
Backpacking Bethlehem
Even if you were never exposed to religion growing up you have probably heard of Bethlehem. Christians believe that Bethlehem was the birthplace of Jesus Christ. Though now the city of Bethlehem is majority Muslim, Christians from around the world flock in droves to Bethlehem every year, especially around Christmas time, for obvious reasons.
If you have come to Bethlehem, chances are you are interested in the history. Not to simplify it, but Bethlehem has all things baby Jesus. The Church of the Nativity and the Milk Grotto are among the most popular sights.
In my opinion, the best thing to see in Bethlehem lies just outside of the town center. The Mar Saba Monastery in the Kidron Gorge Canyon outside of Bethlehem is a sight to see. It's location and architecture definitely make the trip worth the visit. A note: Only men may enter the actual monastery. This is lame I know, but the monks (or someone else) make the rules.
Book Your Bethlehem Hostel Here
Backpacking Hebron
It's hard to not talk about the conflict and policies when discussing Hebron because ultimately, that's the main reason for visiting Hebron. The only real tourist attraction in Hebron is The Tomb of the Patriarchs - the alleged burial site of Abraham, his son, his grandson, and their respective wives. The mosque side of the tomb is very pretty but it's not why most backpackers in Israel travel to Hebron.
Hebron is not a light place to go to in Israel. It's a place to go to experience Palestine and the conflict in its full weight. I haven't met a soul yet for whom that wasn't a heavy weight.
Hebron is, arguably, the most contested city in the Israeli-Palestinian conflict and it shows. One side of the city is open to Israelis (H2) but it's still not a place many would visit. H1 - roughly 80% of the city - is the area controlled by the Palestinian Authority and it's here that the true gravity of the conflict is felt.
A step from H2 to H1 through the military checkpoints and assault rifles is a step from the first world to the third. Everything feels so far removed from Tel Aviv - when it rains here, the sewage overflows and the stench is palpable.
So why go to Hebron? To see it for yourself.
While you're backpacking around Israel, people are going to want to talk about this stuff - Israelis, Palestinians, and everyone else. I've had good conversations both hitchhiking out of Tel Aviv and sharing coffee and cigarettes in Hebron.
Israeli or Palestinian, there are good people everywhere. Israel is safe for tourists and so is Palestine. The people inside Hebron are welcoming, warm, and simply excited to talk. If you're willing, it's important to see this stuff; it's important to find your own truth.
Off the Beaten Path Travel in Israel
Because Israel is a small country, at times it can feel crowded. All it takes is a little motivation and you can be out experiencing parts of Israel with little to no other backpackers.
Many parts of the southern desert and the Golan Heights area are sparsely inhabited. As is the case in most countries I have visited, once you leave the comfort of the bus and the look-out points, very few people, if any, ever follow.
Due to its system of well-connected trails, Israel offers up a wide range of trekking possibilities, if you are wanting to explore some of Israel's wild places.
Hop on over to Israel by Foot for in-depth guides on hiking and trekking in Israel.
If it's not so much the feeling of the cities you're looking to escape but rather the tourist trail, volunteering at a kibbutz or moshav on a farm and escaping Israel's famous destinations is the way to go. It's a slower life, but it's also a cheaper life (actually, it's an excellent antidote to the high cost of travel in Israel).
If you really want to step off the beaten path in Israel, visiting Palestine is the way to go. It's a very jarring contrast to backpacking around Israel, however, you'll also find that people won't carry the same jaded disposition for tourists. It feels much closer to an adventure in a lesser-explored country than just a trip of bussing it between the itinerary spots.
Backpacker Accommodation in Israel
There is no shortage of excellent backpacker hostels in Israel. The prices vary across the board, but in general, I found the hostels in Israel to be more expensive then I expected. Check out our guide to the best hostels in Jerusalem, as well as the best hostels in Tel Aviv
$20 USD seems to be the running average across the country. The hostels themselves are often super nice, clean, and comfortable. The prices really come with a high standard attached.
Booking in advance isn't always necessary, however, the popular (and cheaper) hostels book up fast, especially during the holidays or in summer. If you know you are going to be arriving at a place, better to book ahead.
Where to Stay in Israel

| Location | Accommodation | Why Stay Here? |
| --- | --- | --- |
| Tel Aviv | Florentine Backpackers Hostel | One of the cheapest hostels in Tel Aviv. Offers free breakfast/coffee/tea, in a great location! |
| Netanya | Hostel Near the Sea | One of the only budget accommodation options in town. As the name suggests, it is very close to the beach! |
| Haifa | Port Inn Hostel | Great atomosphere and great location! Port Inn is a backpackers institution in Haifa! |
| Acre | Akko Gate Guest Hostel | Nice spot close to the beach. Jump on this one as there are not many budget options in Acre. |
| Nazareth | Fauzi Azar Inn Guesthouse | Hostel is in 200-year-old Arab mansion turned guesthouse in the heart of Nazareth! |
| Safed | Old City Stones | Beautiful hostel inside and out. Love all the stone work. Great place to land up in the mountains! |
| Jerusalem | Abraham Hostel | Abraham Hostels run a good network of backpacking hostels in Israel. If you are wanting to book any additional activities, Abraham offers everything to do under the sun. |
| Jerusalem Old City | Hebron Hostel | Cheapest hostel in Old Town!! Only one minute away from the Church of the Holy Sepulchre and minimum five minutes walk away from Via Dolorosa, Dome of the Rock, Al-Aqsa mosque and the Western Wall. |
| Dead Sea | Dead Sea Adventure Hostel | Best budget accommodation in the area. The hostel has a great vibe, is very clean, and offers heaps of things to do in the area. |
| Ein Gedi | HI Ein Gedi | Located just steps away from the Ein Gedi Nature Reserve. A good place to crash if you plan to spend all day hiking in the reserve! |
| Mitzpe Ramon | Desert Shade | Great views of the crater! Close to all the sights and shops in Mitzpe. |
| Eilat | Arava Hostel | One of the only decent budget accommodation options in Eilat! Book this one in advance to avoid getting stuck at a hotel 4x the price! |
| Ramallah | Area D Hostel | Selected HostelWorld's 'Best Hostel in Palestine' in 2017! Need I say more? |
| Nablus | Success Hostel Nablus | The rooftop terrace offers up great views of the city and surrounding mountains. The owner is very knowledgeable about the city, and can provide solid advice about sights in Nablus. |
| Jericho | Auberg-Inn: The House of Eggplants | Situated at the feet of the Mount of Temptation, it is surrounded by 4 acres of gardens and farm land that offers many of the ingredients for a local home-made breakfast. Yum! |
| Bethlehem | House of Peace | Centrally located near the public transportation hub. One of the cheapest (and nicest) places to stay in Bethlehem. |
| Hebron | Hostel in Hebron | Hostel Hebron is located in the heart of the biggest city in Palestine. It is just a short walk away from the main bus stop, the old market and most other attractions. Good rates and a good vibe! |
Abraham Hostels is the largest and most popular hostel chain in Israel with places to stay in Tel Aviv, Jerusalem, Nazareth, and Eilat, but are they worth the price of entry? We have a
full review of Abraham Hostels
right here in case you'd like to find out!
Top Things to do In Israel
Backpacking Israel offers up the experience to dive headfirst into a nation brimming with historical attractions, beautiful natural landscapes, and amazing culture.
I have listed the top 10 most popular and best things to do in Israel below to get your ideas flowing for your backpacking Israel trip!
1. Go for a hike in Golan Heights
The Golan Heights are located in Israel's mountainous region close to the Syrian border. The mountains here are beautiful and absolutely warrant a visit. The Golan Heights even get a snow dusting from time to time. Research what the security situation is here before striking out. Tackling the Golan Trail is a great way to spend time in these mountains!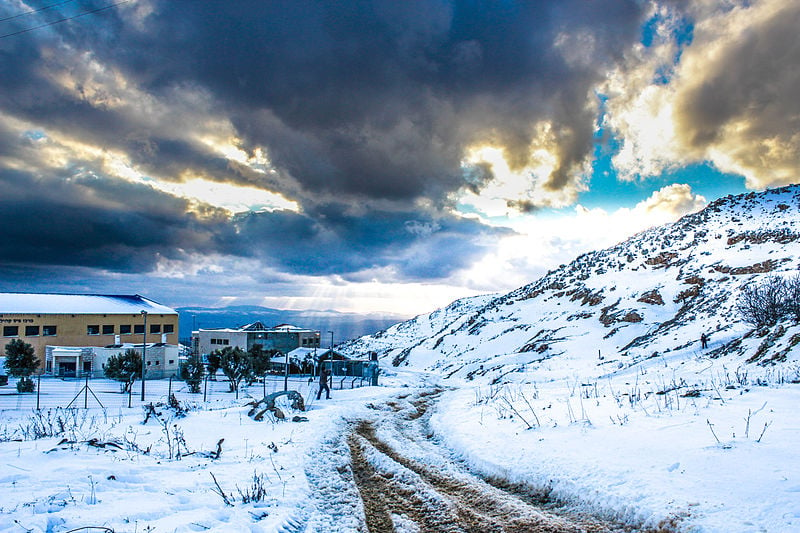 2. Visit the Western Wall in the Old City of Jerusalem
A visit to the Western Wall offers up a good insight into one of the most sacred places in Judaism. Jews from all over the world come here to pray and pay their respects to the holiest of holies.
3. Visit the Temple Mount
Another must-see site in Jerusalem's old city is the Temple Mount. Remember there are only 2 times per day that the site can be accessed by non-muslims.
Visiting Hours for Monday through Thursday:
Winter: 7:30 am – 10:30 am and 12:30pm – 1:30 pm
Summer: 8:30am – 11:30am and 1:30pm – 2:30pm
4. Camp out at the Dead Sea
Going for a soak in the dead sea is a quintessential Israel experience. Camping out overnight there makes the experience that much better. Remember, you can't camp just anywhere due to the danger of sinkholes!
5. Try the Best Hummus in Israel
What is the best hummus in Israel? That question is up to you to decide! I recommend trying hummus in every city you visit so that by the end of your time backpacking Israel, you can make an informed decision. Even if you still have no idea, you got to eat a bunch of crazy good, crazy cheap hummus!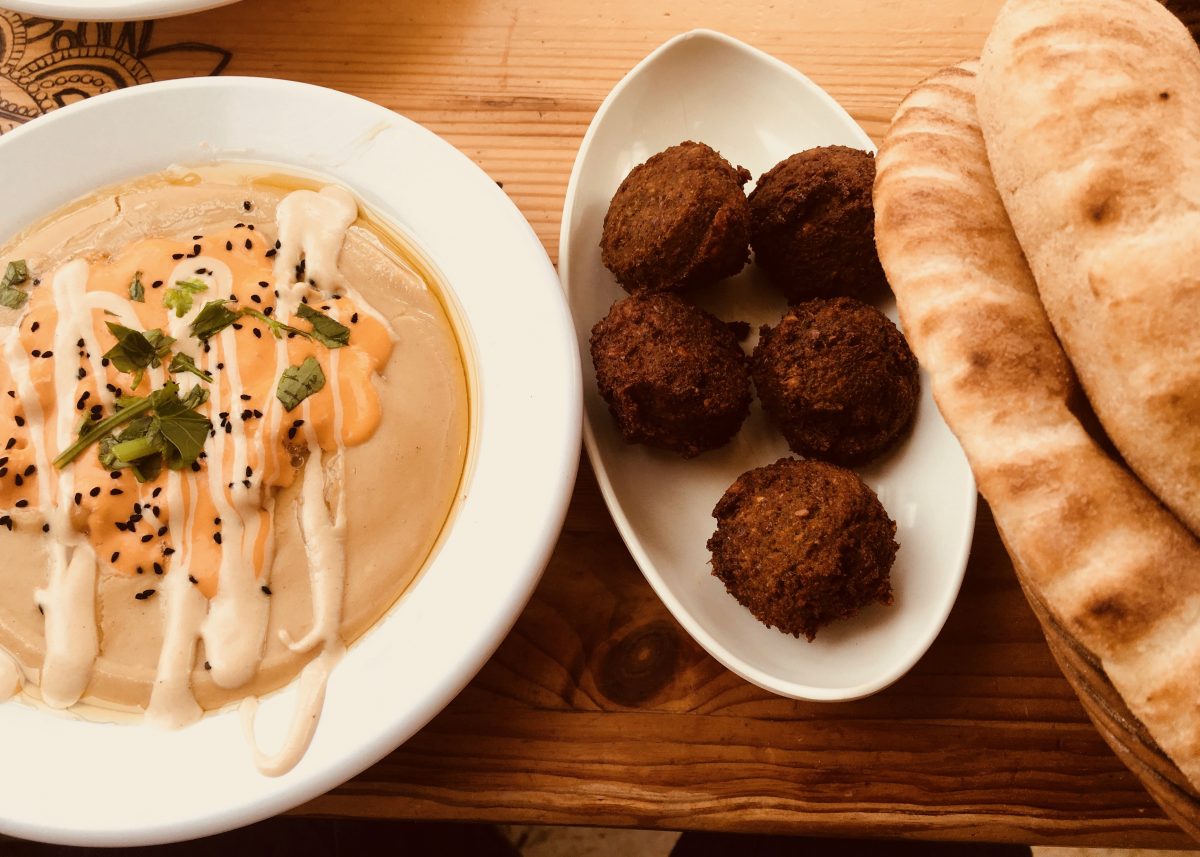 6. Visit Palestine
Missing the opportunity to visit Palestine would be a mistake. There are two sides to the Israeli-Palestinian conflict. Backpacking Palestine offers up key insights into what life is like there. Palestinian people are warm, friendly, and kind. I found that people from Palestine are very proud of their country and are happy to see backpackers visiting Palestine.
If you'd like to explore Palestine from the comfort of a tour, then that's also a good idea! Tours are a great way to get a proper educational smackdown on a lot that you may not learn about a place otherwise. The West Bank Tour and the Hebron Dual-Narrative Tour that Abraham Tours runs are both sweet choices jam-packed with good information.
We've also covered the company in our in-depth review of Abraham Tours if you're considering taking a tour in Israel.
7. Try Arak
Israeli's love Arak. Arak is a strong distilled beverage with an anise flavor. Arak is meant to be slowly enjoyed, so don't go racking up shot after shot.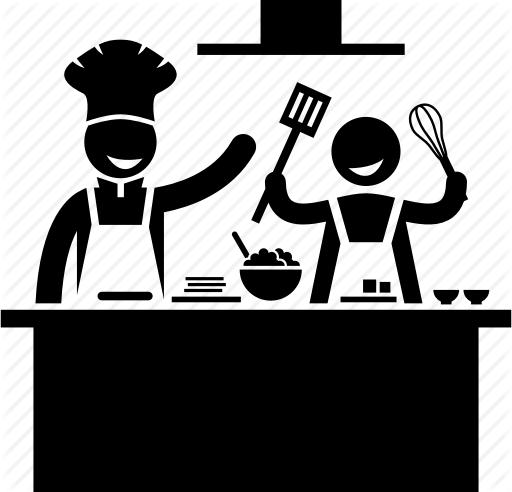 One of the best ways to get to grips with a new culture is through the food! Cookly partners with local cooking schools and restaurants in countries all around the world and is an awesome way to go on your very own culinary adventure.
Book an Israeli cooking class here
.
8. Explore the Mahane Yehuda Market
The Mahane Yehuda Market in Jerusalem was probably the best market I visited in Israel. The cool thing about this market is that depending on if you go there during the day or at night, your experience will be totally different.
9. Spend Time in the Desert at Mitzpe Ramon
Mitzpe Ramon is famous all over Israel for its slow pace, and ultra-chill vibe. Some of nicest human beings in Israel can be found in Mitzpe. The stunning desert landscapes surrounding Mitzpe only boost the attraction of this awesome place.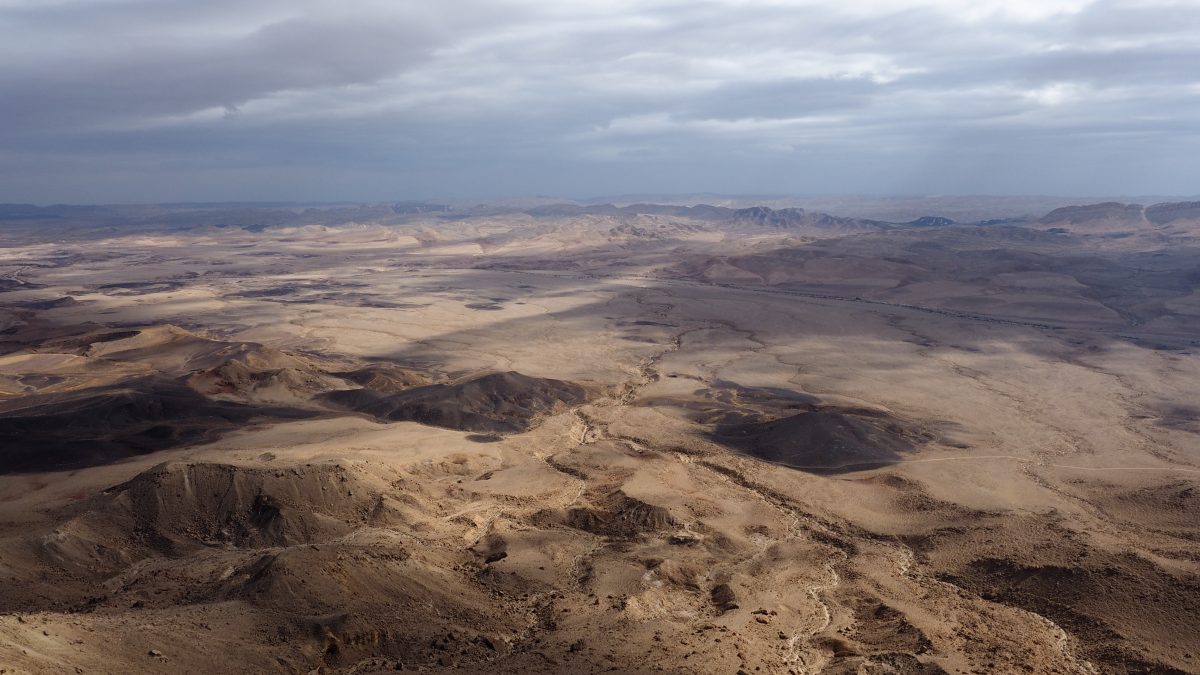 10. Swim at the Best Beaches in Israel
Israel has no shortage of fabulous beaches. North of Tel Aviv, you can find quiet places to chill out with a book and a cold one. When summer daytime temperatures frequently exceed 100 F, going for a swim at the beach is no longer an option, but a necessary survival strategy.
Israel Travel Tips
Below, you will find helpful travel tips and advice on backpacking Israel. This is such a magnificent country, but your travel experience will be all the better with some of this essential information, like budget costs, the best time to travel, how to get around, the visa situation, and more!
The Best Travel Backpack?!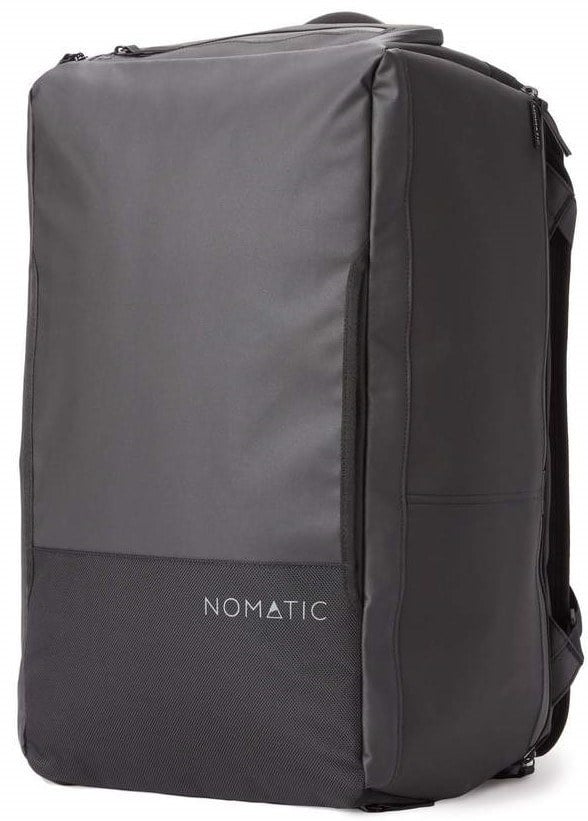 Pssssst! Not picked the perfect travel backpack yet? The Broke Backpacker team has tried out over thirty backpacks this year! Our favourite carry on backpack is the Nomatic Travel Bag.
Read our full review!
Books to Read on Israel
Israel Travel Phrases
While Hebrew is the official language of Israel. Roughly 20% of the population speaks Arabic. Signage across the country is displayed in both Hebrew and Arabic. English is widely spoken in Israel.
Here are a few useful phrases in Hebrew for your backpacking Israel adventure:
Hello
–Shalom
Morning— Boker
Please –Bevakasha
Cheers – L'chayiym!
What? – Mah?p
Where? – Heykhan?
No plastic bag - eyn sekyt nayylun
No straw please - bli kash, bhvakasha.
No plastic cutlery please - bli " ma plastik, bhvakasha.
Beer — Biyrah
Thanks! — Todah!
Staying Safe in Israel
Overall, I believe Israel is a very safe place to travel in. Violent street crime is low and not common. Israel's biggest threat is domestic and foreign terrorism. I would not call Israel a police state because in general (some folks might disagree) peoples' personal freedoms are respected.
Israel is security-obsessed. If you look at their history as a nation, it makes sense. There is a very heavy military presence in most public places. There are routine security checks when entering bus stations, train stations, or even places like shopping malls. Guns are a constant presence in Israel.
Incidents involving Israeli army soldiers and Palestinian civilians do happen. Sometimes on a weekly basis. For those backpacking Israel, I'd say you personally have nothing to worry about. Use common traveler sense. Don't go wandering into unfamiliar neighborhoods and places with sketchy reputations.
If in doubt about the security situation in an area, for example in the West Bank, check with local authorities and/or seek the advice of your government through online advisory channels. Note that government warnings do not automatically mean that a place is off limits. Do your research and make a thoughtful choice about where to go.
Check out Backpacker Safety 101 for tips and tricks to stay safe whilst backpacking.
Pick yourself up a backpacker security belt to keep your cash safe on the road.
I strongly recommend traveling with a headlamp whilst in Israel (or anywhere really - every backpacker should have a good headtorch!) - check out my post for a breakdown of the best value headlamps to take backpacking.
Sex, Drugs, and Rock 'n' Roll in Israel
If you are looking for a cheeky smoke whilst backpacking Israel, it shouldn't be too difficult to find. Hash and weed are smuggled over the border from neighboring countries. The price of hash and weed is high, so expect to pay top shekel if you want to get stoned.
(Psst - pro tip: you can get buy the scraps and dust of the bud super cheap, however, it's sadly not the dankest of the danks.)
Cannabis in Israel is illegal but allowed for some specified medical usages. Citizens caught using cannabis in public cannot be arrested but may face fines.
Harder drugs in Israel are a different story. If you are caught with any hard drugs whilst backpacking Israel, you will certainly spend some time in jail if not prison.
Due to the huge music festival scene, I feel pretty confident that attending some of the trance or hippie music festivals in the desert will bring you in contact with whatever drug it is you seek. Let's be straight, if it's partying, dancing, and getting loose you seek, Israelis are your people.
Travel Insurance for Israel
A wise man once said that if you can't afford travel insurance, you can't really afford to travel – so do consider backpacker insurance sorted before you head off on an adventure! Traveling without insurance would be risky. Although there are plenty of top insurance companies out there, The Broke Backpacker highly recommends World Nomads.
A longterm player in the travel insurance game, World Nomads is respected amongst backpackers, nomads, and wandering souls alike. If there's one insurance company people trust, it's World Nomads. Find out why TBB recommends World Nomads - check out the World Nomads Insurance review.
Getting an estimate from World Nomads is simple - just click the button or image below, fill out the necessary info, and you're on your way!

What to Pack for Israel
Know what to pack for Israel! On every adventure, there are six things you should never go traveling without:
1. Security Belt with Hidden Pocket: I never hit the road without my security belt. This is a regular looking belt with a concealed pocket on the inside – you can hide up to twenty notes inside and wear it through airport scanners without it setting them off. This is hands down the best way to hide your cash.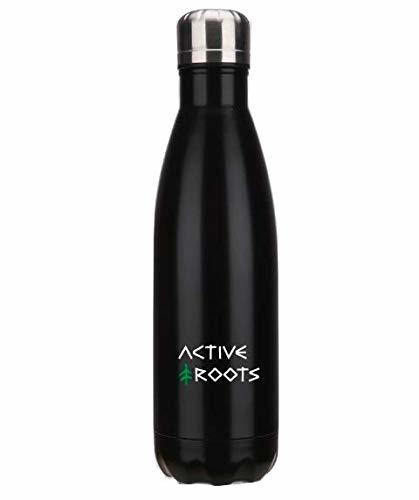 2.Travel Water Bottle: Always travel with a water bottle – it'll save you money and reduce your plastic footprint on our planet. AR bottle are tough, lightweight and maintain the temperature of your beverage – so you can enjoy a cold red bull, or a hot coffee, no matter where you are. For every AR bottle sold, we donate 10% to PlasticOceans.org – an initiative to reduce plastic in our oceans!
3. Microfibre Towel: It's always worth packing a proper towel. Hostel towels are scummy and take forever to dry. Microfibre towels dry quickly, are compact, lightweight and can be used as a blanket or yoga mat if need be.

4. Headtorch: Every backpacker should have a head torch! A decent head torch could save your life. If you want to explore caves, unlit temples, or simply find your way to the bathroom during a blackout, a headtorch is a must. Currently, I'm using the Petzl Actik Core rechargeable headlamp - an awesome piece of kit! Because it's USB chargeable I never have to buy earth polluting batteries.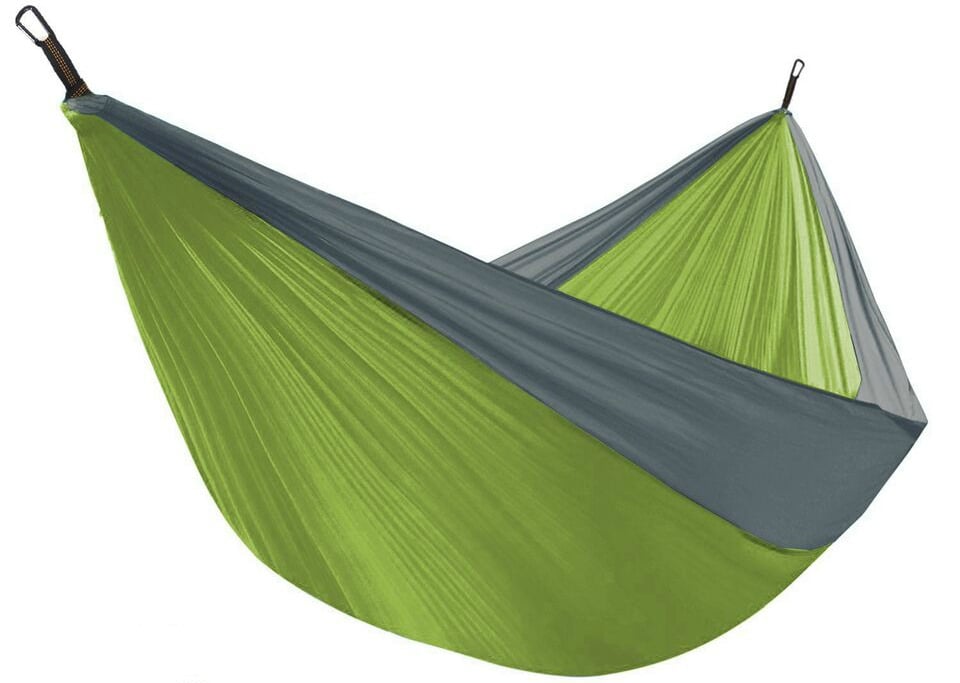 5.Hammock: Taking a tent backpacking is not always practical but hammocks are lightweight, cheap, strong, sexy (chicks dig hammocks) and allow you to pitch up for the night pretty much anywhere. Right now, I'm rocking an Active Roots parachute hammock – it's light, colourful and tough.
6. Toiletry Bag: I always travel with a hanging toiletry bag as it's a super efficient way to organise your bathroom stuff. Well worth having, whether you are hanging it from a tree whilst camping, or a hook in a wall, it helps to have quick access to all your stuff.
For plenty more inspiration on what to pack, check out the full backpacking packing list.
Look Awesome, Do Awesome!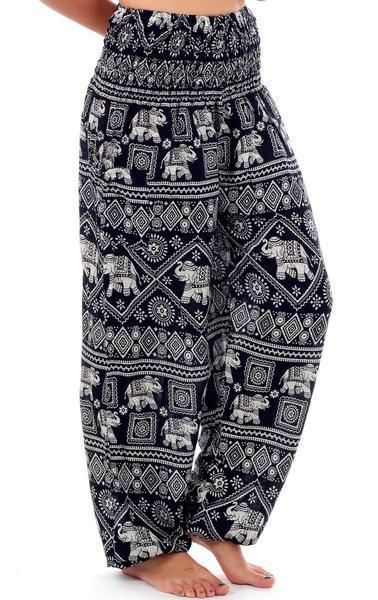 Want to embrace the hippy backpacker style and look?
Active Roots hippy trousers
are chic, comfortable and perfect for yogis, backpackers and adventurers alike. Help us
support the elephant conservation centre in Laos!
10% of your purchase goes towards saving the Asian elephant population so you can look awesome, feel awesome and do awesome - all at once. Pretty fucking awesome right?
Use the code ' TBB10 ' for 10% off your order.
Best Time to Travel to Israel
Since Israel is blessed with a Mediterranean climate, the country enjoys some fantastic weather throughout the year. Winters (December- February) are mild for the most part. The Golan Heights gets a fair bit of snow every year. Even the desert becomes quite cold in the winter months.
The summer (June-September) in Israel can be very, very hot. The highest temperature ever recorded was 130 F (54 C), at Tirat Tzvi! Not exactly the kind of weather you want to be outside in. Summertime is also the tourist high-season. The beaches are slammed as are the budget hostels.
The best time to visit Israel, in my opinion, is in the spring, fall, or winter.
Israel Travel Guide to Getting Around
For anyone flying into Israel to start their backpacking Israel journey, you will land at Ben Gurion International Airport in Tel Aviv.
Even if you are entering Israel as a tourist expect a fair amount of questions from the customs officer. It is not uncommon for people to be detained for a few minutes (or longer) and questioned further. Israel is very security conscious so get use to it! If you have stamps from any Arab countries in your passport expect to answer questions about your time in that country.
Entry Requirements for Israel
Currently, passport holders from 99 countries can enter Israel without having to obtain a visa in advance.
Israeli customs officials do not stamp your passport anymore due to the complications having an Israeli stamp might create in other parts of the world. Now, they print a little piece of paper with your details on it. Do not lose it! This is your proof you were legally permitted into the country!
There's one last thing that also needs mention that may be contentious. It's a sad yet evidentially-supported truth of Israel, that racial and ethnic profiling is applied, particularly at the borders. It isn't just Arabic people either.
I met a German woman with an Islamic last name who was detained for several hours, and, similarly, an English woman of Pakistani descent with an English name (and accent) who was also detained. I also met a Chilean man who was heavily interrogated over his funds for traveling and was ultimately allowed to only be in the country for two weeks.
This isn't to deter you from traveling to Israel, but it is our duty to inform travelers. If you stand as anyone with the "wrong" heritage that could potentially be ethnically profiled, it's better to be fully prepared both with supporting documentation and, also, mentally within yourself.
Israeli Land Borders

| Country/Territory | Crossings | Most Popular Crossing |
| --- | --- | --- |
| Egypt | 2+ | The Taba Border Crossing is located between Eilat and the Sinai Peninsula of Egypt. |
| Gaza | 1 | Entering Gaza as a foreign national is not allowed at this time, without prior permission from the Israeli government. |
| Jordan | 2+ | Sheikh Hussein. This border crossing is used by Israeli's and foreigners. The crossing is open from 06:30-22:30. If you are wanting to go to Petra in Jordan, use the Rabin (Arava) crossing point, near Eilat. |
| Lebanon | 2+ | Access to foreigners isn't seemingly possible at this time. Border crossings are limited to UN peacekeepers and people with specific permission from the Lebanese army. |
| Palestine and the West Bank | 2+ | There are no Israeli controls entering Palestine, you simply drive through the border on the bus. When you wish to return into Israel by bus, the bus stops at the checkpoint and Israeli soldiers will check your documents. |
| Syria | 2+ | Again, access to foreigners isn't seemingly possible at this time. Border crossings are limited to UN peacekeepers and people with specific permissions. With civil war raging in Syria, now is not the best time to go backpacking there anyway. |
How to Travel in Israel
Israel has a great public transportation network. Frequent buses and trains connect most cities and towns, including some destinations in Palestine. Public transit can be expensive at times depending on the distance.
Furthermore, in Palestine, you will find a large number of shared taxis ranging from nice vans to crappy cars. They're called "service" (with a really thick accent) and they're a cheap and local way of getting around. They even run on the Israeli side in certain locations on Shabbat!
Speaking of, a very important thing to keep in mind whilst backpacking Israel is the lack of public transit during Shabbat. There is NO public transportation operating during Shabbat. Shabbat is the Jewish period of rest running from Friday evening to Saturday evening. Shabbat also effects transportation from the airport to the Tel Aviv center. Your only option is an expensive taxi if you are arriving at Ben Gurion Airport during Shabbat.
There is talk in Israel about allowing public transportation during Shabbat, but at the same time, there is much public opposition to this proposition as well. Time will tell; currently, Haifa (a very mixed city demographically), actually has public transport on Shabbat, however, not all lines are running.
Hitchhiking in Israel
Hitchhiking in Israel is definitely an option for those who want to save a few bucks on bus costs. I hitchhiked mostly out in the desert and around the Dead Sea region. Sometimes the wait for a ride exceeded an hour, but in the end it all worked out.
The folks who offered me rides out in the Dead Sea area were very helpful indeed! Although maybe not dead-center in Tel Aviv, hitchiking in Israel's much more urban center is still super possible! Many good folk pulled over in (admittedly) awkward spots and just to drive me a short distance (on my quest to get out of Israel's urban center).
If you want to hitchikike in Palestine, it is possible, though hairier. How much hairier? It's much more akin to the experience of hitchhiking in a developing country i.e. a lot more challenging.
I recommend asking a local to help write you a sign in Hebrew/Arabic or just tracing it from Google for shits and giggles! It really worked for me! Pray the guy you ask doesn't write something terrible in Hebrew when all you want it to say is "Masada".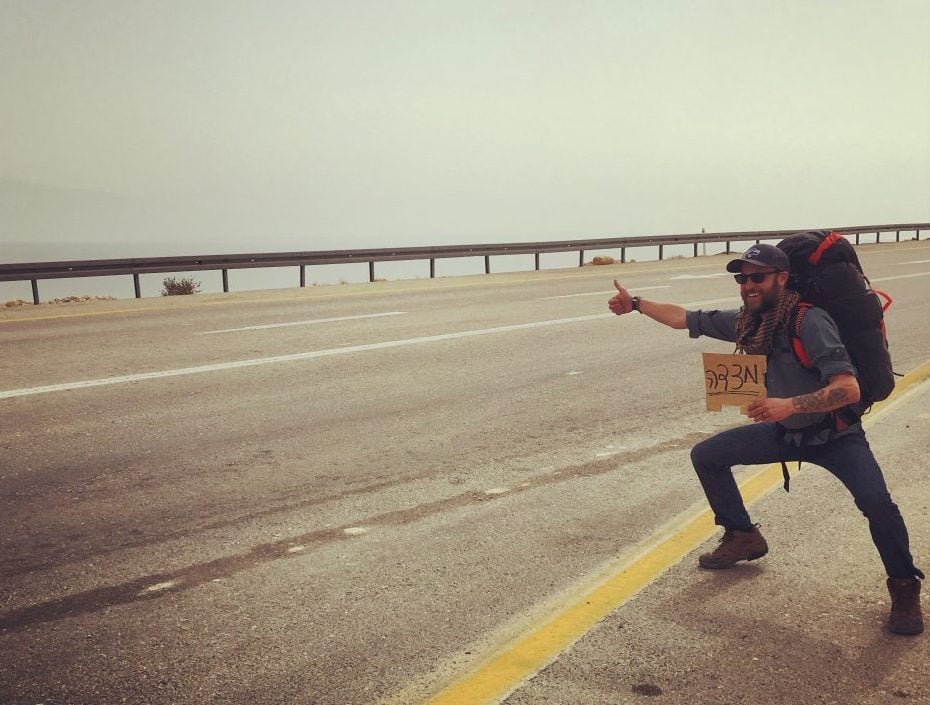 Onwards Travel from Israel
In case you haven't figured it out by now, Israel does not have the best relationships with its neighbors. Crossing land borders from Israel with the exception of traveling to Jordan is a pain in the ass if not impossible altogether.
It is not currently possible to travel to Lebanon overland from Israel but it is worth jumping on a flight and spending some time in this epic country.
Refer to the table in the "Arriving into Israel" section for more information about crossing land borders. Otherwise, for international air travel, Ben Gurion International Airport in Tel Aviv is the place to go.
Tensions aside, you can still cross a couple of borders!
Israel Backpacking Costs
I found backpacking costs in Israel to be more expensive then I had anticipated. That said, there are always ways to cut costs down.
Staying in hostels every night, partying it up, eating out for every meal, and booking expensive tours will certainly eat a big hole in your budget.
I recommend being hosted with Couchsurfing as much as you can. Also, have a good tent and backpacking sleeping bag on hand; they'll will help save you a ton of money on accommodation.
I would say that it is entirely realistic to backpack Israel for as little as $30 USD a day, for most of your days here traveling around. However, with daily accommodation costs and no camping, volunteering, or dirt-baggery, this number will creep up steadily. If you are really on a budget you could swing $10-15 USD a day, but you're going to have to crunch hard.
Remember, budget-focused backpacking is all about managing needs vs. wants. It is ok to deprive yourself of luxury. I have found that most good things in life don't cost that much money anyway.
A Daily Budget in Israel
Hostel:
$15-25
Short public bus ride (1 hour or less): $2-5
Long distance bus or train (2+ hours): $10-15
Meal at a falafel shop: $2-5
Meal from a hummus place: $6-10
Beer in the shop:$2-4
Money in Israel
Israel's currency is the New Israeli Shekel (ILS). ATM machines are widely available throughout the country. Major credit cards are widely accepted, but carrying a bit of cash on you is best.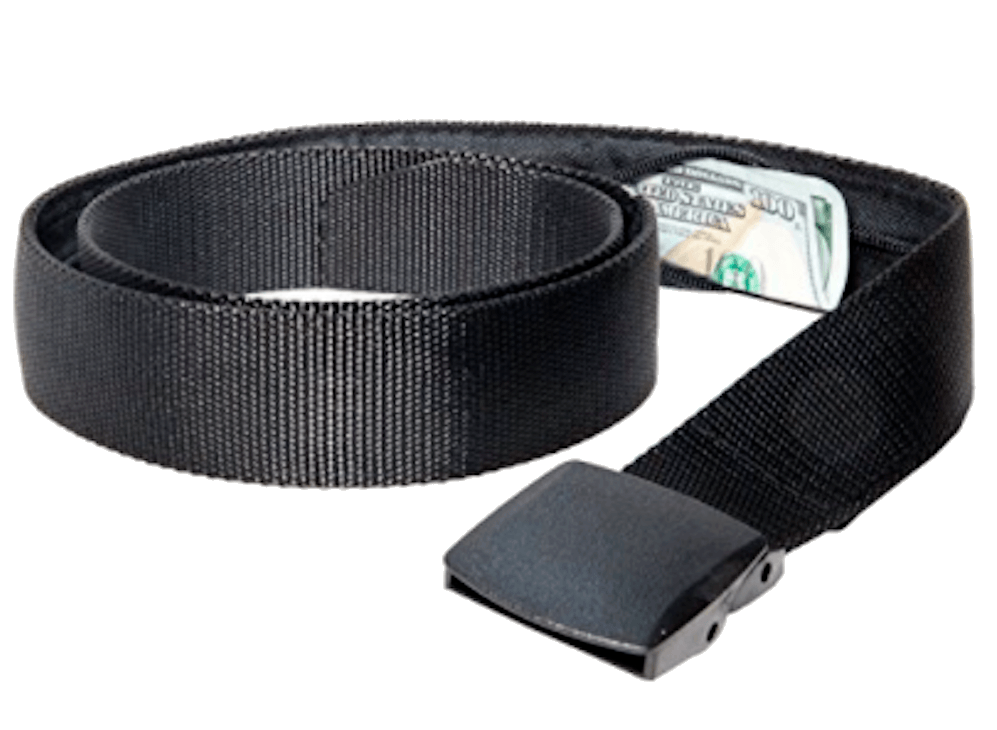 You should always have emergency cash hidden on you - pick up this awesome security belt with its hidden pocket before you travel, it's perfect for hiding money, a passport photocopy.
You should always have some emergency cash hidden on you. Will (the Broke Backpacker founder) has written an entire post on the best places to hide your money. If you want to carry a fair bit of cash safely on your body, your best bet is to get hold of a backpacker belt with a hidden security pocket.
Top Tips for Visiting Israel on a Budget
Camp: With plenty of gorgeous places to sleep out, Israel can be a great place to camp in the rural areas. You'll just need to make sure that you're carrying the right backpacking gear and necessities fit for the purpose!
Couchsurf: Israeli's are awesome, and I am so grateful I was able to explore its cities with local friends. Check out Couchsurfing to make some real friendships and see this country from the perspective of locals.
Volunteering: With the famous kibbutz scene that has a long history of taking in travellers in exchange for helping hands, volunteering definitely saves you money off your travel budget in Israel. Even just talking to locals is going to open up a lot of opportunities, but there are heaps of awesome volunteering opportunities on Workaway too!
Hitchhike: Where appropriate, hitchhiking is a great way to save money on transportation costs.
Pick fruit from the trees: The kibbutzim, moshavim, and even just random locales have plentiful fruit trees growing. Is it ok to pick them? I dunno - socialist ideals, remember - but if you're passing by, I'm sure no one will miss a couple of oranges.
Pack a travel water bottle: Save money - and the planet - every day!
Volunteer in Israel
Long term travel is awesome. Giving back is awesome too. For backpackers looking to travel long-term on a budget in Israel whilst making a real impact on local communities, look no further than Worldpackers. World Packers is an excellent platform connecting travelers with meaningful volunteer positions throughout the world.
In exchange for a few hours of work each day, your room and board are covered.
Backpackers can spend long periods of time volunteering in an awesome place without spending any money. Meaningful life and travel experiences are rooted in stepping out of your comfort zone and into the world of a purposeful project.
Worldpackers opens the doors for work opportunities in hostels, homestays, NGOs, and eco-projects around the world. We've tried and approved them ourselves - check out our Worldpackers in-depth review here.
If you're ready to create a life-changing travel experience and give back to the community, join the Worldpacker community now. As a Broke Backpacker reader, you'll get a special discount of $20. Just use the discount code BROKEBACKPACKER and your membership is discounted from $49 a year to only $29.
Travel Israel for Free
Are you a native English speaker looking to earn cash whilst traveling the world? Teaching English online is a great way to earn a consistent income—from anywhere in the world with a good internet connection. Depending on your qualifications (or your motivation to obtain qualifications like a TEFL certificate) you can teach English remotely from your laptop, save some cash for your next adventure, and make a positive impact on the world by improving another person's language skills! It's a win-win! Check out this detailed article for everything you need to know to start teaching English online.
In addition to giving you the qualifications to teach English online, TEFL courses open up a huge range of opportunities and you can find teaching work all over the world. To find out more about TEFL courses and how you can teach English around the world, read my in-depth report on teaching English abroad.
Broke Backpacker readers get a 35% discount on TEFL courses with MyTEFL (simply enter the code BACKPKR), to find out more, please read my in-depth report on teaching English abroad.
Whether you are keen to teach English online or looking to take your teaching game a step further by finding a job teaching English in a foreign country, getting your TEFL certificate is absolutely a step in the right direction.
Internet in Israel
Fast, reliable internet is widely available in Israel. Even the buses and trains have wifi, though sometimes on the buses the internet is slow as hell. I found free city wifi hotspots in parts of Tel Aviv and Jerusalem.
Almost all backpacker hostels offer free wifi to their guests. You can be pretty sure that the Israeli Secret Service is heavily monitoring all internet activity in the country.
If you are wanting an Israeli SIM card, they can be purchased at Ben Gurion Airport (which I don't recommended), or in all major cities. Data is fairly cheap (relative to Israel) and plentiful too.
Must-Try Experiences in Israel
There are certain things whilst backpacking Israel that you simply must do. Here are some of the experiences I highly recommend incorporating into your backpacking Israel adventure!
Meet the People in Israel
There are a lot of really special people in Israel, but sometimes it doesn't always come across. Many Israelis - particularly in the centre - have a certain manner about them (some would argue rightfully so, given the history) that can come across as cold or rude.
While backpacking Israel, I often found underneath that exterior was a lot of genuine warmth and sincere kindness. Think of roasted marshmallow that you left in the fire too long; once you get underneath the charred outside, it gets all sweet and gooey and delicious. That said, there are also many perfectly roasted marshmallows in Israel too.
It would, however, be disingenuous to suggest that there are only Israelis in Israel. There are a large number of Arabic people too. While many are Israeli-Arabs (some are even Jewish), there are also Christians, Muslims, many people who would not refer to themselves as "Israeli", and, of course, the Palestinians.
There is also a number of Bedouin living in Israel, an ancient nomadic Arabic people, some of which have taken to neighborhoods offered by the Israeli government, and many who still live in a nomadic style throughout various shanty-towns across the country. Then, there are the Druze people, Arabic in their own right, but also possessing a very unique culture. Many possess Israeli citizenship, however, there are also many Syrian-Druze living in the occupied area of the Golan.
Lastly, Israel has a history of migration. Not just of Jews from right around the world seeking to make Aliyah (return/ascend to Israel), but also of refugees predominantly from North and East Africa. There are even cheap laborers brought in from countries like Thailand, India, and The Philippines.
As you may have noticed, Israel is one hell of a melting pot. What are all these people like? Well, that's a separate thesis altogether so instead, I guess you'll have to get out there and find out for yourself! I'll give you a hint though: they're all complicated - they're people.
Dating in Israel
I found Israeli's to be a very attractive people, probably due to the fact that Israel is a huge melting pot for people from all around the world. Blonde, dark hair, light skin, dark skin, brown eyes, blue eyes, you name it. I think I saw the whole spectrum in Israel.
Certainly, getting to know a person from the opposite (or same) sex in a romantic way should be a mutually rewarding experience. Always practice safe sex and treat your partner(s) with the respect they deserve.
I found that Israeli people really like to have a good time. If you are interested in a sexual or romantic relationship, it shouldn't be too difficult if you just put yourself out there. I have heard positive reports for the use of social apps like Tinder, especially in places like Tel Aviv and Jerusalem.
Food in Israel
Backpacking Israel provides the opportunity to taste some of the best food money can buy. I can honestly say that the food I ate whilst backpacking Israel has left me missing it ever since I left!
Falafel — Deep fried balls made of chickpea and spices. A street food classic.
Shawarma — We have all ate shawarma after a night of heavy drinking. The shawarma in Israel need not be reserved only for when you are wasted with the munchies.
Hummus — One of the mainstays of Middle-Eastern cuisine. Hummus can come in a variety of forms in Israel. It can be creamy, spicy, chunky, saucy, all of the above. Typical Israeli hummus is served warm with pita bread, onions, pickles, olives, and spicy sauce. In Arab hummus restaurants, the hummus is served at room temperature. Any way you take it, it is going to fucking delicious.
Tahini - Hummus's little cousin, tahini is made from seasame seeds, is super cheap, super healthy, super delicious, and more necessary to the an Israeli's sustenance than water.
Shakshuka — A fine dish of eggs poached in a sauce of tomatoes, chili peppers, and onions, often spiced with cumin. A terrific meal any time of day!
Bamba - A peanut butter flavored puff-chip made by people with the muchies for people with the muchies.
For Israeli cooking classes, check out this site for awesome deals.
Drinking in Israel
Israeli Wine — Israel is known for producing some fine wines. More than 80% of the vineyards planted in Israel are located in the Shomron, Samson and Galilee regions. If you are keen to get some wine tasting in whilst backpacking Israel, Galilee is the place to do it.
Arak — The national liquor concoction of Israel. Strong, but tasty.
Tubi - It's a citrus based beverage and I don't know what's in it. Nobody knows; that's the beauty of tubi! Whatever is in it, it's delicious (though may take some getting used to) and will get you wasted in a way that you've never quite experience before.
Israeli Beer- Israel is home to more than two dozen craft microbreweries. The popularity of quality beer in Israel has grown considerably in recent years, and the beer producers are doing very well because of it.
Festivals In Israel
Every year in Israel there are a ton of different festivals happening throughout the country. Of course during certain religious holidays, the festivals are more centered around religion. Music festivals are also huge in Israel, and there is usually one to be found to suit a wide variety of tastes and budgets. Usually if you volunteer at a festival you can score a free ticket.
Israeli Music Festivals
DOOF Festival (April): DOOF is one of Israel's largest trance music labels. They host over 50 top Israeli and Internationals DJs for a non-stop 72-hour music festival. Bring your tent and get ready to party with beautiful psychedelic people from all over Israel and the world! Not though, doofs aren't underground in Israel; this is a proper mainstream festival.
Menashe Forest Festival (May): A fun 3-day festival in north-central Israel, with live performances from over 80 top Israeli bands across all genres.
Midburn (May-June): Burning Man's Israeli offshoot, and now the second largest regional Burning Man after Africa Burns, Midburn is a special 5-day festival held in the Negev Desert. Burners unite!
Zorba The Buddha Festival (May and October): Israel's largest hippy festival, The Zorba Festival happens twice a year at the Desert Ashram in the Negev, in Spring and at Succot. Founded in 2003, the 5-day festival is a sensual meeting between Spirituality, Dance, Meditation and Music.
Unity Rising Spirit Festival (September-October): Get ready for 30 hours of house, techno and electronic music at Luna Gal water park on the banks of the Kinneret in Northern Israel. You will need a week of sleep to recover from this one.
Neverland Electronic Music Festival (October): A massive 24-hour non-stop electronic music festival, Neverland is Groove Attack's premier annual festival. This fest happens on the banks of the Jordan River.
Tamar Festival (October): A five-day celebration of some of Israel's most loved musicians, previous lineups include The Idan Raichel Project, Balkan Beat Box, Asaf Avidan, Mosh Ben Ari, and Ehud Banai. Founded in 2000, the Tamar Festival is usually held during Succot at venues around Massada.
Trekking in Israel
Israel boasts no shortage of fun, accessible hiking trails. Depending on where you want to go and the time of year it is, there are plenty of treks in Israel to keep you busy.
Nahal Jilabun - Located in the Golan Heights region, this hike is a must if you are visiting the area. This is one of the most beautiful hikes in Israel since it highlights the Jilabun waterfall and pools. It will take about 3 hours to complete with moderate effort. The best part, you can swim in the water right under the waterfall!
Mount Temptation Monastery Hike - This short trek begins in the town of Jericho. In addition to the impressive cliff-side monastery, deeper in the canyon there are small pools where you can take a quick dip.
Mount Sodom - Located in the Dead Sea area, this mountain is literally made out of salt. It has some amazing caves and views! This 5-mile stretch can take up most of your day.
Ein Gedi Nature Reserve - This popular reserve in Ein Gedi is a great place to spend a day. The higher you go up into the hills, the fewer people you will have around. The upper pools are one hour from the entrance and are a must-visit for sure!
Amram's Pillars/The Black Canyon - This hike is located in the south area of Israel in the Eilat Mountains. This challenging path can be long but definitely worth the trek. You can see amazing rock formations in the canyons of black granite rock and limestone.
Long-distance Hiking Trails in Israel
Israel National Hiking Trail (INT) - The INT stretches from the Dan Kibbutz, near the Lebanese border, to Eilat on the Gulf of Aqaba, and was named by National Geographic as one of the 20 best "epic hiking trails" in the world. The INT is approximately 1100 km (683 miles) long.
The Golan Trail - If you lack the time or ambition to tackle the INT trek, the Golan Trail offers a much shorter alternative. The trail is 125 km and takes roughly a week to complete. Don't venture off of the track as I have heard the surrounding hills near the Syrian border contain minefields!
Whilst trekking in Israel, do your research about what to expect on any given hike. Check the weather and political situation where you plan to go trekking. Always carry plenty of water and a water treatment system. The desert is a very harsh environment. Summer temperatures can easily reach 110+ Fahrenheit. Think twice before heading out on long, difficult trips in extreme weather.
Want to save the world? Single-use plastic bottles are a huge threat to Marine Life - Be a part of the solution and travel with a
filter water bottle
.
The GRAYL GEOPRESS water bottle is the ONLY all-in-one filter water bottle setup you'll need. Whether you need to purify the water from a hostel sink in Kathmandu or a stream trickle in the Andes, the Geopress has got you covered.
A Brief History of Israel
Israels short modern history is fraught with conflict. In this section I have decided to cover in addition to the Israeli/Palestinian conflict, the three major wars that have helped shaped Israel into the country it is today. It is a lot of war, I know, but intermittent periods of war has been the reality for Israel since its founding.
Arab-Israeli War 1948
On 14 May 1948, on the day the last British forces left from Haifa, the Jewish People's Council gathered at the Tel Aviv Museum and proclaimed the establishment of a Jewish state in Eretz Israel, to be known as the State of Israel.
Immediately following the declaration of the new state, both superpower leaders, US President Harry S. Truman and Soviet leader Joseph Stalin, recognized the new state. The Arab League members Egypt, Transjordan, Syria, Lebanon and Iraq refused to accept the UN partition plan and proclaimed the right of self-determination for the Arabs across the whole of Palestine. The Arab states marched their forces into what had, until the previous day, been the British Mandate for Palestine, starting the first Arab–Israeli War.
Large numbers of Jewish immigrants, many of them World War II veterans and Holocaust survivors, now began arriving in the new state of Israel, and many joined the Israeli Defense Force.
After an initial loss of territory by the Jewish state and its occupation by the Arab armies, from July the tide gradually turned in the Israelis' favor and they pushed the Arab armies out and conquered some of the territory that had been included in the proposed Arab state.
At the end of November, tenuous local ceasefires were arranged between the Israelis, Syrians and Lebanese. On 1 December King Abdullah announced the union of Transjordan with Arab Palestine west of the Jordan; only Britain recognized the annexation.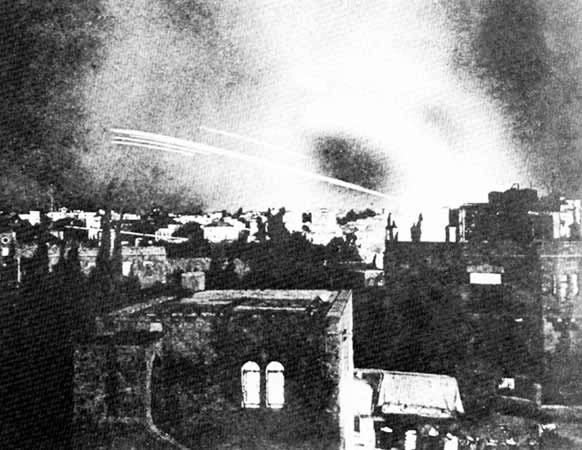 6-Day War 1967
In the period leading up to June 1967, tensions became dangerously heightened. Israel reiterated its post-1956 position that the closure of the straits of Tiran to its shipping would be a casus belli. In May Egyptian President Gamal Abdel Nasser announced that the straits would be closed to Israeli vessels and then mobilized its Egyptian forces along its border with Israel. On 5 June Israel launched what it claimed was a series of preemptive airstrikes against Egyptian air-fields. Claims and counterclaims relating to this series of events are one of a number of controversies relating to the conflict.
Israeli counterattacks resulted in the seizure of East Jerusalem as well as the West Bank from the Jordanians, while Israel's retaliation against Syria resulted in its occupation of the Golan Heights.
In all Israel seized the Gaza Strip and the Sinai Peninsula from Egypt, the West Bank from Jordan and the Golan Heights from Syria. Israel's international standing greatly improved in the years after and their victory humiliated Egypt, Jordan and Syria, leading Nasser to resign in shame.
On June 11, a ceasefire was signed. In the aftermath of the war, Israel had crippled the Egyptian, Syrian and Jordanian militaries, having killed over 20,000 troops while only losing less than 1,000 of their own. The Israeli success was the result of a well-played and prepared strategy, the poor leadership of the Arab states and their poor military leadership and strategy.
Yom Kippur War 1973
Also known as the 1973 Arab–Israeli War, the Yom Kippur war was fought by a coalition of Arab states led by Egypt and Syria against Israel from October 6th to 25th, 1973. The fighting mostly took place in the Sinai and the Golan Heights, territories that had been occupied by Israel since the end of the Six-Day War of 1967.
The war had far-reaching implications. The Arab world had experienced humiliation in the lopsided rout of the Egyptian–Syrian–Jordanian alliance in the Six-Day War but felt psychologically vindicated by early successes in this conflict. The war led Israel to recognize that, despite impressive operational and tactical achievements on the battlefield, there was no guarantee that they would always dominate the Arab states militarily, as they had consistently through the earlier First Arab–Israeli War, the Suez War, and the Six-Day War. These changes paved the way for the subsequent peace process.
Israeli-Palestinian Conflict
In 1974, the Arab League recognized the Palestine Liberation Organization (PLO) as the sole legitimate representative of the Palestinian people and relinquished its role as representative of the West Bank. The PLO gained observer status at the U.N. General Assembly the same year.
In 1988, the Palestinian National Council of the PLO approved a Palestinian Declaration of Independence in Algiers, Tunisia. The declaration proclaims a "State of Palestine on our Palestinian territory with its capital Jerusalem," although it does not specify exact borders, and asserts U.N. Resolution 181 supports the rights of Palestinians and Palestine. The declaration was accompanied by a PLO call for multilateral negotiations on the basis of U.N. Resolution 242.
Conditions in the West Bank and Gaza Strip, including Jerusalem, after more than 20 years of military occupation, repression and confiscation of land, contributed to a Palestinian uprising called the intifada in December 1987. Between 1987 and 1993, over 1,000 Palestinians were killed and thousands injured, detained, imprisoned in Israel or deported from the Palestinian territories.
Peace Process and the State of Palestine
In 1993, the Oslo Accords, the first direct, face-to-face agreement between Israel and the PLO, were signed and intended to provide a framework for the future relations between the two parties. The Accords created the Palestinian National Authority (PNA) with responsibility for the administration of the territory under its control. The Accords also called for the withdrawal of Israeli forces from parts of the Gaza Strip and West Bank.
Implementation of the Oslo Accords suffered a serious setback with the assassination of Yitzhak Rabin, Israeli Prime Minister and signer of the Oslo Accords, in November 1995. Since 1995, several peace summits and proposals, including the Camp David Summit (2000), Taba Summit (2001), the Road Map for Peace (2002), and the Arab Peace Initiative (2002 and 2007), have attempted to broker a solution, with no success.
In a speech on September 16, 2011, Mahmoud Abbas, President of the Palestinian National Authority, declared his intention to proceed with the request for recognition of statehood from both the United Nations General Assembly and Security Council. On September 23, 2011, President Abbas delivered the official application for recognition of a Palestinian State to the United Nations Secretary General. Numerous issues remain to be settled by Israelis and Palestinians, however, before an independent state of Palestine emerges. Negotiations are ongoing. I am optimistic about a peaceful future between the two sides and hope that peace and understanding will come to this troubled region in the near future.
Closing Thoughts
Being a Responsible Backpacker in Israel
Reduce your plastic footprint: Perhaps the best thing you can do for our planet is to make sure you do NOT add to the plastic problem all over the world. Don't buy one-use water bottles, the plastic ends up in landfill or in the ocean. Instead, pack a tough travel water bottle.
Go and watch A Plastic Ocean on Netflix – it'll change how you view the plastic problem in the world; you need to understand what we are up against. If you think it doesn't matter, get off my fucking site.
Don't pick up single use plastic bags, you're a backpacker – take your daypack if you need to go to the shop or run errands.
Bear in mind, that many animal products in countries you travel through will not be ethically farmed and won't be of the highest quality. I'm a carnivore but when I'm on the road, I only eat chicken. Mass-farming of cows etc leads to the rainforest being cut down – which is obviously a huge problem.
Recently, my gear-venture, Active Roots has started to sell water bottles. For every Active Roots water bottle sold, we donate 10% to PlasticOceans.org – an awesome initiative aimed at educating people on the risk of single use plastic and helping to clean up our oceans. Help save the planet, whether you take an Active Roots bottle or not – TAKE RESPONSIBILITY for your plastic footprint, don't be a dick.
Need more guidance? – Check out our post on how to be a responsible backpacker.
Be Good to Israel
Writing your name in black marker on sacred ruins, chugging beer while shirtless, swearing loudly and annoying everyone within 100 feet of you? You Sir, are a twat. Luckily, most backpackers don't fall into this category but, when you're out and about and have had a few too many drinks, it can be easy to embarrass yourself.
I'm in no way the perfect traveler; I've been the drunken idiot on the street. I know first hand just how hard it is to be the one person in a group to say no when somebody comes up with a stupid idea that, for some reason, everybody is down for.
By no means am I telling you not to drink, smoke and party. Do it and love it. Just don't get so drunk you turn into an imbecile your mum would be ashamed of. If you can't handle drinking shots of liquor, then stick to beer. If you're not into seeing the ruins, no worries but don't be disrespectful, inappropriate or deface them – certainly, do not try to wander in shirtless.
Go to Israel and have the time of your life, do the things you've dreamed of but be respectful along the way. Traveling the world makes you an ambassador for your country, which is awesome. We can make a positive impact on people when we travel and get rid of any ugly stereotypes that may be associated with your country…
Yay for transparency! Some of the links in this post are affiliate links. This means that if you book your accommodation, buy a book or sort your insurance, I'll earn a small commission at no extra cost to you. I only link to stuff I've actually used and never endorse crap. Your support helps me keep the site going.
---
Need More Inspiration?
Like this Post? PIN ME!!
> Best itineraries >> Where to go >> Maps >> Staying safe >> Coolest sights and more!" width="250" height="375">