Tel Aviv is equally rich in historic significance and modern delights. One one hand, this is Israel's cosmopolitan city, full of trendy boutique shops and cafés, plenty of art galleries and outdoor murals, and a legendary 24/6 nightlife.
On the other hand, parts of Tel Aviv are ancient. The Jaffa area, once its own port city, was mentioned in Ancient Egyptian letters dating back to 1440 BC! Since then Jaffa has undergone Jewish, Roman, Arab, Chrisitan, Ottoman, and British rule… to name a few.
Tel Aviv is an incredible place to visit; that said, it can be expensive to visit, and there are quite distinct areas in this sprawling city.
Some may suit your interests, and others not so much. So where to stay in Tel Aviv?
Are you traveling to Tel Aviv as a solo backpacker? With your family? Do you want to base yourself near the beach clubs? How about the trendy artist haven?
We'll cover the best neighborhoods in Tel Aviv below!
Looking for the best accommodation in Tel Aviv? Here are our top places to stay in Tel Aviv:
A chic design apartment with high ceilings and designer touches, this studio is very clean and has a big bath for guests to use. Located in a fun, creative area close to lots of bars and restaurants, there's also access to a lush outside terrace.
THE best hostel in Tel Aviv. Friendly staff and clean rooms make this big and bright hostel a fun place to stay. There are lots of activities to get involved with, and the location close to shops and bars means there are lots of local life nearby.
There's also a tasty free breakfast to fill you up for a day of exploring in the city.
Best Hotel in Tel Aviv: Hotel Saul
This chic city hotel is the ideal mix of design and comfort. Positioned on a quiet street close to cafes and bars, some of the best sights in the city are within walking distance, including the beach, Allenby Street, and Carmel Market.
FIRST TIME IN TEL AVIV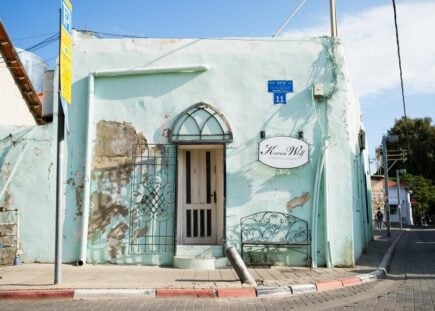 FIRST TIME IN TEL AVIV
Neve Tzedek
Bauhaus buildings sit next to eclectic style buildings in the hotchpotch of architecture that is Neve Tzedek.
FOR THE BEACH
FOR THE BEACH
The Old North
The tree-lined area of the Old North is a residential district that is absolutely filled with influence from Europe.
NIGHTLIFE
NIGHTLIFE
Lev Ha'ir
More than any other area, Lev Ha'ir feels like the beating heart of urban Tel Aviv. Close to the beach and central to many other districts, this area is one of the oldest of the city and as such features a charmingly eclectic mix of edifices and excellent nightlife.
COOLEST PLACE TO STAY
COOLEST PLACE TO STAY
Florentin
Young and vibrant Florentin was previously known as a run-down area; nowadays it plays host to Tel Aviv's alternative side.
FOR FAMILIES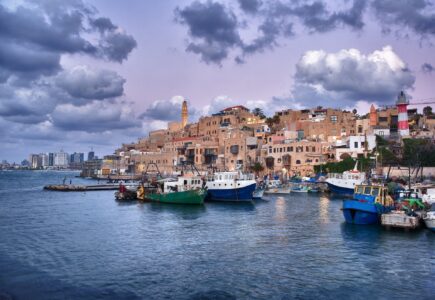 FOR FAMILIES
Jaffa
Ancient Jaffa (or Yofa as it is also commonly known) is the original progenitor of Tel Aviv. This port city was mentioned in Ancient Egyptian letters dating back to 1440 BC, making this part of Tel Aviv truly historic.
Founded just outside the boundaries of the ancient port city of Jaffa in 1909, Tel Aviv is a cosmopolitan coastal capital of Israel. Today, Tel Aviv is loved by backpackers in Israel even though it does tend to assault their budgets!
Tel Aviv came to life in the early 20th century, with an influx of European immigration in the 1930s contributing to the city's rapid growth. Originally a suburb of ancient Jaffa, it soon overtook its older neighbour – nowadays, the port is seen as a part of Tel Aviv instead.
The fascinating melting pot of cultures that is Tel Aviv is made up of equally fascinating areas that are ripe for exploration. We've decided to break down the best neighborhoods in Tel Aviv in bite-sized chunks.
We begin with Neve Tzedek. Older than Tel Aviv itself, the settlement of Neve Tzedek was already well established by the late 19th century; in fact, it was the first Jewish settlement outside of Jaffa.
As Tel Aviv began to flourish Neve Tzedek fell into decline, but from the 1980s onward the area has enjoyed the status of one of the most fashionable and expensive areas of modern day Tel Aviv. Later we'll discuss why this is one of the best areas to stay in Tel Aviv.
Far north of Neve Tzedek (and of the City Center area) is the mainly residential district of the Old North – haTSafon haYashan in Hebrew. Built predominantly in the 1940s, this is a leafy, middle-class area of town.
Slightly to the northeast of Neve Tzedek is Lev Ha'ir, another old area of town with buildings that reflect the end of the Ottoman period; today it is something of a cultural centre.
Florentin, named after a Greek Jew businessman who purchased the land in the 1920s, is Tel Aviv's bohemian area; there are many cafes, restaurants, artists' workshops and street art hints back to its former, more poverty-stricken days.
Last – but definitely not least – is the old port of Jaffa. Known by its Hewbrew name of Yofa, this part of Tel Aviv has a long, ancient history, with its many ancient sights and association with several biblical stories and people, particularly Jonah, St Peter and Solomon.
Still can't decide where to stay in Tel Aviv? Well, we're about to go into a lot more detail to find out what makes each of these intriguing areas of Tel Aviv tick!
5 Best Areas to Stay in Tel Aviv
Known for its culture, alluring mismatched architecture, European influences and Middle Eastern heart, Tel Aviv is an intriguing destination for a city break. Not only is Tel Aviv filled with historical sights, iconic landmarks and hotspots, it's also known as a party capital of the region and famous for its 24-hour culture.
But with districts that range from leafy, high-end and residential, to bustling and historical, it's challenging to decide where to stay in Tel Aviv.
Somewhere might suit your interests, but not your budget – or vice versa – so it's important to look into the distinct areas of the city; let's go and see what the top areas of Tel Aviv have on offer!
Bauhaus buildings sit next to eclectic style buildings in the hotchpotch of architecture that is Neve Tzedek.
Formerly an enclave of the Jewish populace outside of the port city of Jaffa, Neve Tzedek was soon superseded by Tel Aviv itself and fell into decline; however, when many of its historical buildings were given a protected status, plans to demolish the area were abandoned and restoration work began taking place.
By the 1980s this had begun in earnest and cheap prices attracted artists and other creatives to the area. Gentrification began, and today the area is a fashionable, pricey area of the city.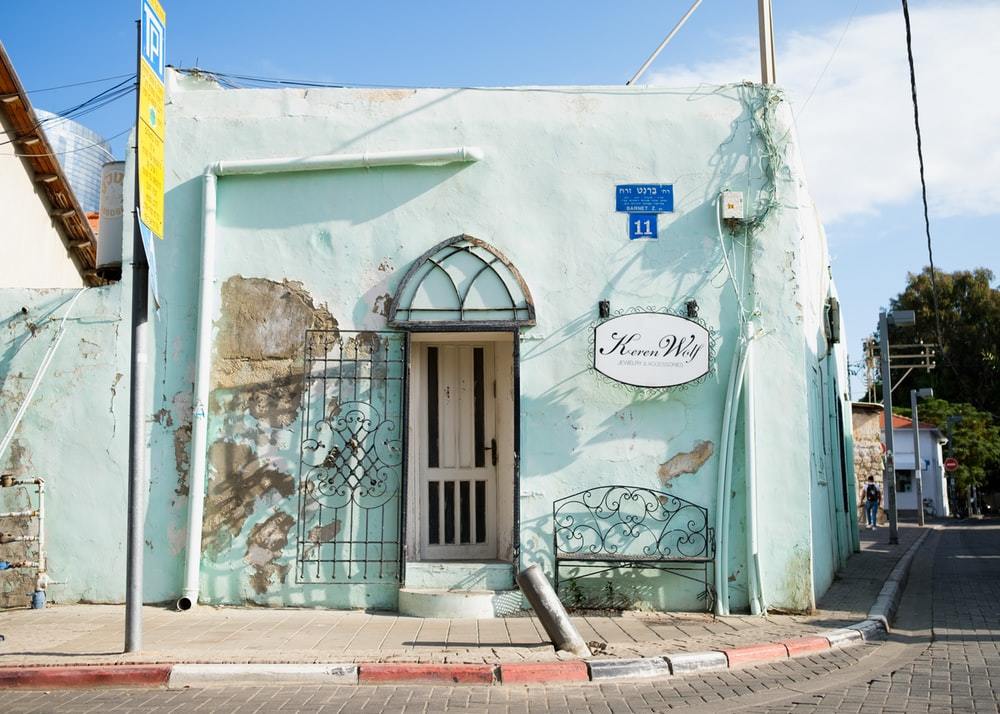 Things to See and Do in Neve Tzedek
– Check out the imposing Suzanne Dellal Centre for Dance and Theatre.
– Visit the Nachum Gutman Museum located in the former home of the artist.
– Learn more about the beginning of Neve Tzedek at Rokach House built in 1887.
– Discover interesting shops and boutiques down the small sideroads off Shabazi Street.
– Browse the wares at concept store Edition by Sagit Goldin located in a 130-year-old building; try the coffee, too!
– Try some of the area's best Italian food at Bellini.
– Eat seafood at Manta Ray.
– Relax in the coastal Charles Clore Park…
– … And make your way to the beach for some seaside fun.
– Simply take a stroll and explore the intriguing architecture of the area.
Private 55 sq.m apartment with high ceiling, excellent air conditioning, WiFi, TV, a large and very comfortable bed and everything you may need for a great vacation in Tel-Aviv. Perfect for 1 – 4 guests, the apartment has 3 beds with 100% white cotton bedding and a private bathroom.
Best Hostel in Neve Tzedek: Roger's House
This is a brand new, fun and vibrant hostel run by staff that help with guests every need. The beds in the dorms are extra comfortable and there's plenty of space to socialise with other guests in the chilled common room.
Bars and clubs are close by, but not so close that it disturbs the guests' sleep. The best thing: the beach is within walking distance!
Best Hotel in Neve Tzedek: Hotel Nordoy
With incredibly friendly staff and super stylish interiors, staying in this chichi hotel is well suited for a relaxed stay in the city.
Set in an area surrounded by coffee shops and bistros there is always something going on just on the doorstep. Sip sunset drinks on the hotel's roof terrace, and sleep in comfort in their large, modern bedrooms.
Is This the Best Travel Pack EVER???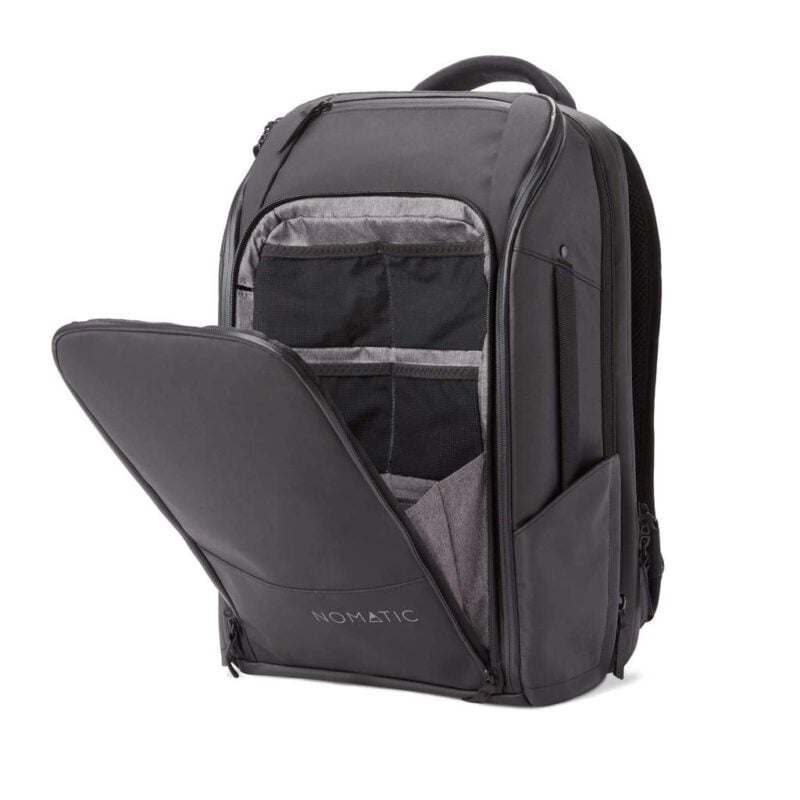 The tree-lined area of the Old North is a residential district that is absolutely filled with influence from Europe.
Not known for its architecture, which lacks the eclectic excitement of other districts, the Old North actually has some of the highest real estate in all of Israel. That's due to the number of boutiques and shops here, as well as its proximity to a long stretch of beach.
Not exactly the most touristed part of the city, staying in Old North gives access to a number of restaurants and cafes and – as a result – a slice of the buzzing, terrace-side culture that Tel Aviv is famous for. Those interested in the beach should also take note and definitely stay in this area!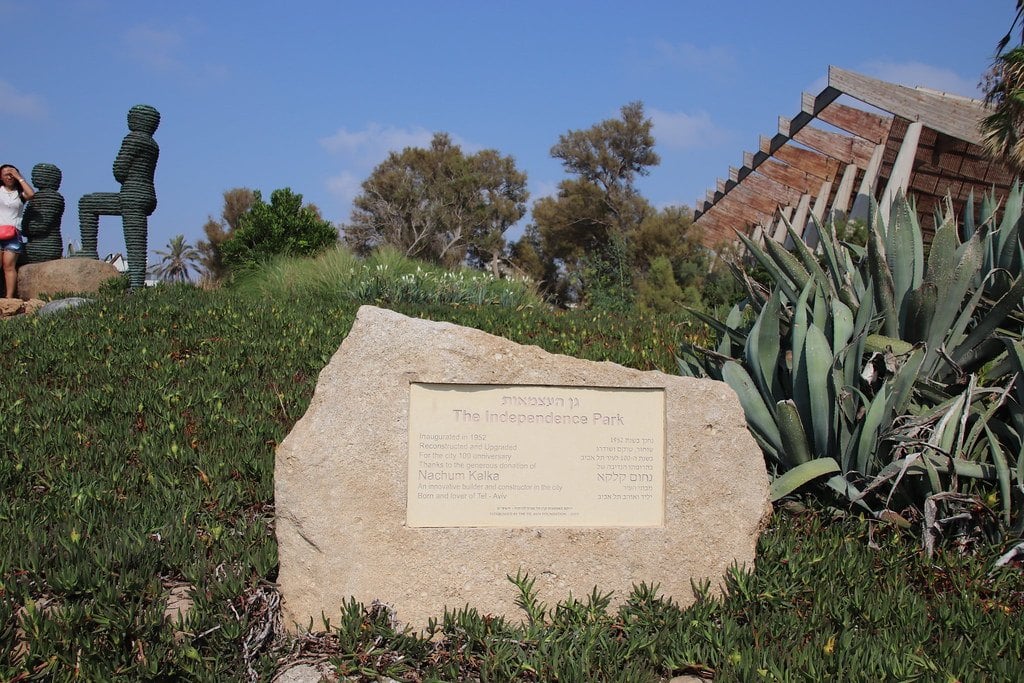 Things to See and Do in The Old North
– Slather on some sunscreen and get yourself to the nearest beach.
– Visit the bustling Basel Square and people-watch from a cafe.
– Take a stroll down the busy northern end of Dizengoff Street…
– … And, later on, grab a cocktail or two at 223 (also on Dizengoff Street)
– Wander around Independence Park – complete with children's play area and views of the Mediterranean.
– Take your time, wander the green streets and get a feel for the area.
Stay in a home away from home at this hostel. The owner is extremely welcoming and the communal spaces, including a rooftop terrace, are ideal for mingling with other guests.
The best thing about this hostel, however, is its location; it's very close to the beach and the centre of the action with lots of dining options and bars close by.
Best Hotel in The Old North: Gordon Inn
For the perfect mix of beach life and city exploration, this place is ideal. Just two blocks away from the beach and close to a bubbly nightlife, the hotel rooms are spacious, comfortable and boast balconies with city views (hard to come by in the Old North).
Staff are very helpful and there are shops and cafes along the same street, so you can easily grab a bite to eat.
More than any other area, Lev Ha'ir feels like the beating heart of urban Tel Aviv. Close to the beach and central to many other districts, this area is one of the oldest of the city and as such features a charmingly eclectic mix of edifices and excellent nightlife.
Whilst its 20th-century history is evident almost everywhere, Lev Ha'ir is a city looking to the future: tech startups and skyscrapers also call this area home. The ficus-lined boulevards play host to a very contemporary slice of Tel Aviv, of which fans of hustle 'n' bustle will approve.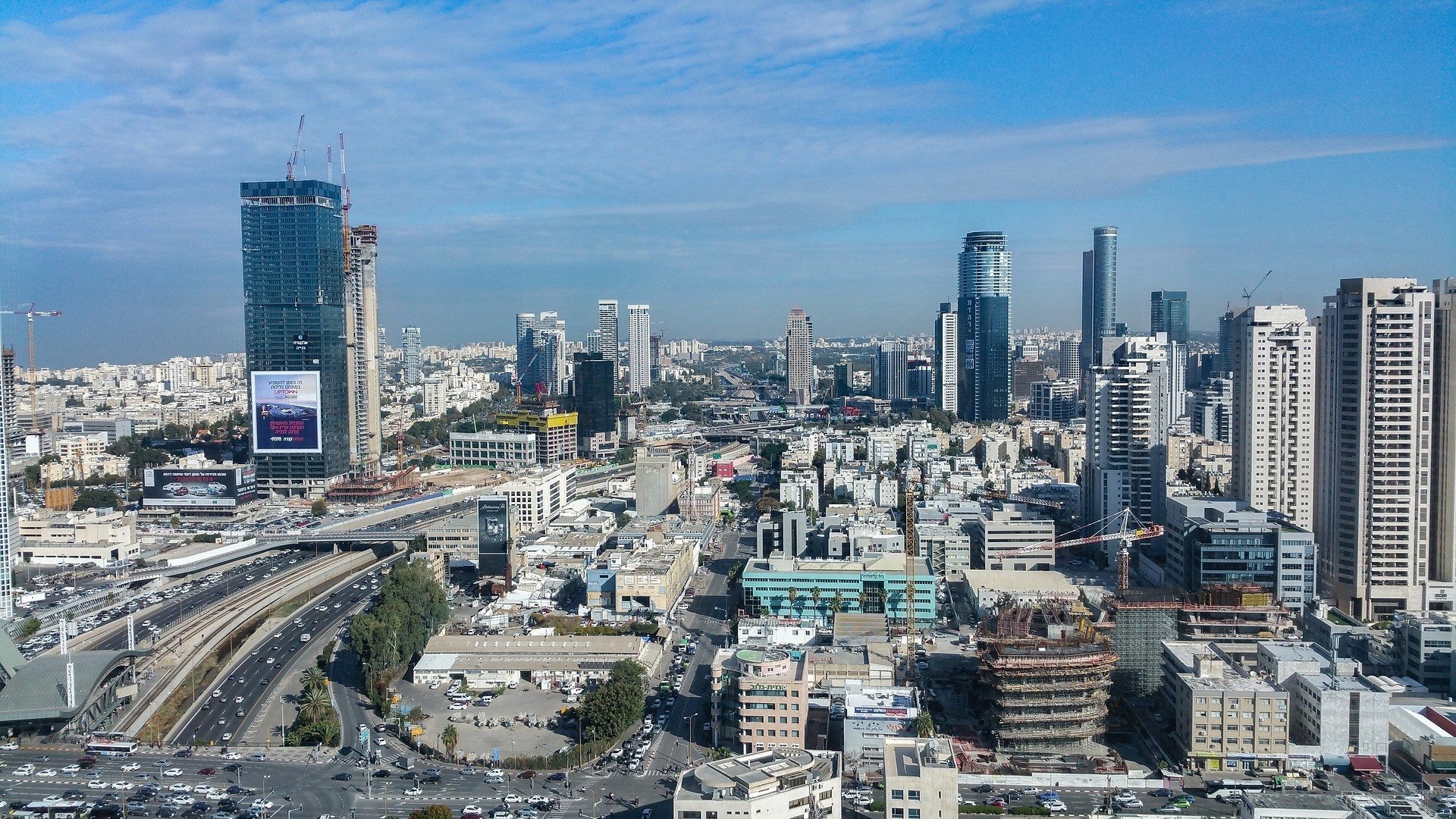 Things to See and Do in Lev Ha'ir
– Shop 'till you drop at the trendy fashion stores on Sheinkin Street…
– … Or browse wares from local designers in the boutiques at Gan HaHashmal.
– Join businessmen as they grab a quick breakfast at one of the many 24/6 coffee kiosks.
– For some architecture, go and admire the eclectic Pagoda House with its dripping greenery and curves.
– Visit Independence Hall to learn about the history of Jewish Independence.
– Art-lovers should check out the Noga Gallery of Contemporary Art.
– People-watch at the park of Kiryat HaSefer.
– Marvel at the imposing 1920s Great Synagogue of Tel Aviv.
A beautiful hostel in the centre of all of the action, the rooms here are well looked-after and the staff are always upbeat and helpful.
There is a lovely, chilled-out garden, where you can enjoy chatting with other travellers, and there are many tasty eateries to choose from nearby.
Best Hotel in Lev Ha'ir: The Vera
For a spot of sophistication, this hotel goes above and beyond to make guests feel comfortable and relaxed – there's even unlimited complimentary wine!
The furnishings are stylish and the rooms are big with private balconies and large bathrooms. This place is so perfect you might not want to leave!
A charming fully furnished flat, in a Bauhaus building, with Skyline view, right in the heart of Tel-Aviv. With two bedrooms: a cozy furnished master bedroom with double bed and one with two comfortable single beds. The central room is adjoining a kitchen a Dining Table and a Living area and TV with complimentary cable.
The Future of the SIM Card is HERE!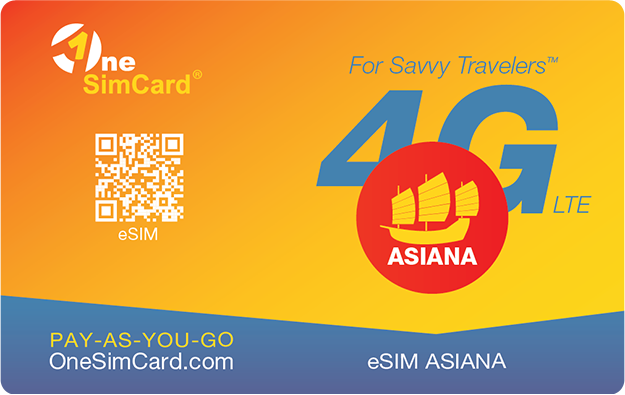 A new country, a new contract, a new piece of plastic – booooring. Instead, buy an eSIM!
An eSIM works just like an app: you buy it, you download it, and BOOM! You're connected. It's just that easy.
Is your phone eSIM ready? Read about how e-Sims work or click below to see one of the top eSIM providers on the market and ditch the plastic.
Buy an eSIM!
Young and vibrant Florentin was previously known as a run-down area; nowadays it plays host to Tel Aviv's alternative side.
Graffiti is daubed onto the walls of early 20th-century buildings, hip cafes have sprung up in recent years, and artists and musicians have streamed steadily into the area, helping turn it into the bohemia of Tel Aviv.
Fans of the alternative side to cities away from tourist sights will be interested in staying in Florentin. Art, in particular, has become the area's main scene and art lovers – particularly of the street variety – will enjoy a stay here.
We'll also note this is a great spot to base yourself for the nightlife! It's no wonder Tel Aviv is one of the best cities in the world to party…
Things to See and Do in Florentin
– Start the day with a traditional Israeli breakfast at Casbah.
– Go on a street art tour featuring work like '27 Club' (a depiction of artists including Jimi Hendrix, Kurt Cobain and Amy Winehouse) and 'The Peace Kids' in which Israeli and Palestinian hold hands.
– Admire the modern art on display at Florentin45.
– Grab a coffee at the hip cafe of Florentin 10.
– Eat at Dalida – the food is local with a creative twist.
– Purchase your own piece of street art at Pachot M'Elef.
– Go Indian and sit on the floor with a thali (Indian set meal) at the cool 24 Rupees.
– Browse the sights and smells of the market of Shuk Levinsky.
Located in the Florentine district of Tel Aviv it is within easy walking distance to the best attractions of this exciting city – the beach, Neve Tzedek, and Rothschild Boulevard. The comfortable and spacious studio has high ceilings and fully equipped kitchen and bathroom, plus complimentary WiFi.
Clean rooms, a funky rooftop terrace to mingle with other guests, and professional staff make this hostel the perfect place to stay in the area. Situated in a neighbourhood that is filled with bars, the vibe here is fun and laid-back.
With a focus on comfort and good design, this hotel offers reasonably priced accommodation. The atmosphere of this place fits in very well with the hipster vibe of the surrounding area.
Rooms are stylish and immaculate and the staff are always happy to help guests out.
Ancient Jaffa (or Yofa as it is also commonly known) is the original progenitor of Tel Aviv. This port city was mentioned in Ancient Egyptian letters dating back to 1440 BC, making this part of Tel Aviv truly historic.
From Jewish, Roman and Arab Muslim, to Christian, Ottoman and finally British rule, Jaffa has seen its fair share of world-shaping history.
Today, Jaffa is full of traditional old town charm; narrow streets and quaintly cool photo opportunities come with that status. Because of its history and incredibly pretty setting, this part of Tel Aviv is a desirable one for tourists and families alike.
Not only is this our top pick for where to stay in Tel Aviv for families, it's also a great spot to stay for anyone visiting Tel Aviv for the first time.
Things to See and Do in Jaffa
– Explore Jaffa's almost impossibly photogenic streets…
– … And browse some of its tiny independent boutiques.
– And for even more charm, discover the actual Old City of Jaffa.
– Go see HaTachana, Tel Aviv's old railway station.
– Visit local institution Dr. Shakshuka and try the eponymous dish.
– Marvel at the beautiful Alhambra Cinema, an art deco masterpiece built in 1937.
– Admire the Al-Bahr Mosque and its views over Jaffa Port.
– Pay a visit to the ornate St Peter's Church.
– Go to the historic House of Simon the Tanner.
– Browse the eclectic wares on offer at the bustling Jaffa Flea Market.
– Simply wander along the promenade admiring the sea and old town views.
The British Bauhaus used to be a clothing factory in the early '70s. Today the beautiful Bauhaus was designed by the interior designer "Henry Yam", Who is known for her luxurious taste. The apartment is perfect for 4 guests with two bedrooms, a free-standing bath, High ceiling, wooden kitchen, garden access and more. Surrounded by galleries and quirky cafes.
For a slice of tradition and character, this shabby-chic hostel is ideal.
With an excellent location in the centre of Jaffa, close to the famous flea market, this hostel also boasts a big roof terrace and shared kitchen. Rooms are subtly stylish, very cosy and clean.
With beautiful balconies that look out across the charming street below, this hotel's mix of modern design with traditional touches makes it very special.
Close to the port and to the market, the staff here are always welcoming and available to help with requests. The complimentary breakfast buffet is delicious!
FAQ about Finding a Place to Stay in Tel Aviv
Here's what people usually ask us about the areas of Tel Aviv and where to stay.
Don't Forget Travel Insurance for Tel Aviv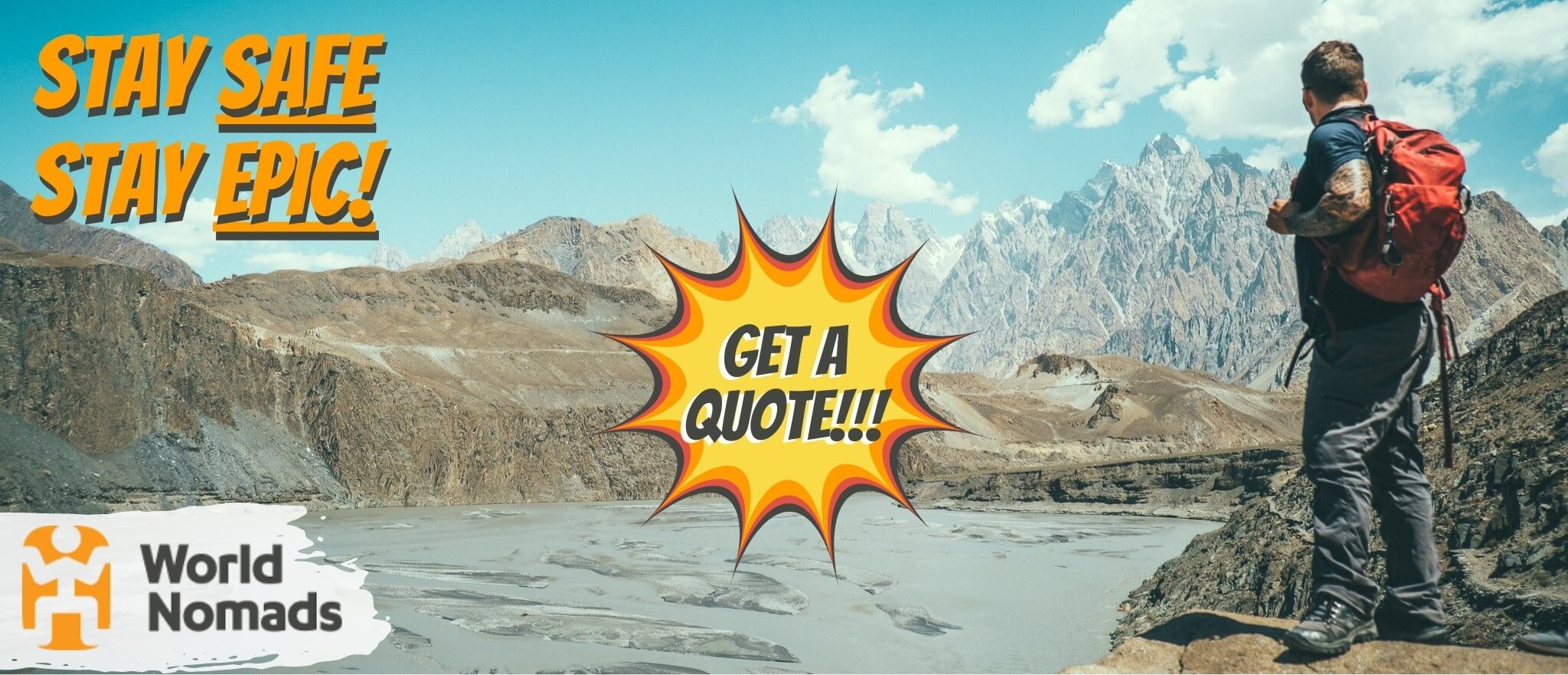 It's good to get lost sometimes, but it's also good not to get too lost. There are people that want you home in one piece.
There's one travel insurance provider The Broke Backpacker trusts for all his wildest shenanigans… World Nomads!
Click the button below to get a quote on your insurance or read our in-depth review of World Nomads' coverage. And then… let the shenanigans begin. 😉
Final Thoughts on Where to Stay in Tel Aviv
Above we've covered the best neighborhoods to stay in Tel Aviv by interest. Only have a weekend in this marvelous city? No fear, base yourself in an area that suits your interest, and check out this 48 hour itinerary! Remember though, Israel considers Friday and Saturday the weekend. Best not to visit on Sunday – the holy Sabbath – when shops and markets are closed.
Still not sure where to stay in Tel Aviv? We think you can't go wrong with Abraham Hostel Tel Aviv, due to their friendly staff, and great location near plenty of shops and bars. It's such a great hostel I even wrote an entire review about it.
Hotel Saul is one of the best hotels in Tel Aviv; it's chic and well-located near Tel Aviv's top attractions, the beach, cafes and bars.
Have you been to Tel Aviv? Let us know if we missed anything below!
Travelling around Israel? Check out our Where to Stay in Israel guide!
Do you own an awesome hostel, hotel or apartment? Want to be featured in our list? Email [email protected] to find out how.
---
Bye for now, but not forever!
If you want MORE top-tier Broke Backpacker content like this, then sign up for our weekly newsletter below to get the latest and greatest!
And for transparency's sake, please know that some of the links in our content are affiliate links. That means that if you book your accommodation, buy your gear, or sort your insurance through our link, we earn a small commission (at no extra cost to you). That said, we only link to the gear we trust and never recommend services we don't believe are up to scratch. Again, thank you!