Tel Aviv is, in some ways, much like the two-faced Roman god of doorways, Janus.
On one hand, TA supports a healthy ecosystem of high-rises that any depressed financier or soulless corporation would be extremely pleased with. On the other, it is home to a port city of biblical importance, white-washed echoes of Nazi refugees, and a fat UNESCO tag.
Wild. 
But how are you going to protect yourself from the horrifying unknowns of night? Whose bathroom will you use? And how will you find your way back from Bootleg at 5am when your iPhone has gone to silicon heaven?
Heroically answering all of these difficult travel questions comes my DESERT-FRIENDLY guide to where to stay in Tel Aviv, perfect for all travellers of all descriptions, or of absolutely no description at all.
Let's get it.
Not enough wild Jerusalem parties to keep you entertained? Welcome to Tel Aviv, where those travelling through Israel come to have a Jewish boogie…
On a completely unrelated note, here are my top 3 places to stay in Tel Aviv.
Best Airbnb in Tel Aviv: The Sea
Arriving in a new city can be disorientating, messy, and often confusing. But what if it wasn't? What if the air conditioning worked perfectly, the views made you smile, and there was a male model taking a bubble bath. Okay, maybe no bubble bath, but this apartment is really an exceptional place to start a foray into Tel Aviv. With an outdoor living room, jacuzzi, and views that would make an Alp melt prematurely, this Airbnb is a classic choice.
Despite the name coming from a questionable notion that the biblical Abraham was the 'first backpacker', this hostel is undoubtedly one of the bests hostel in Tel Aviv. With a converted warehouse lounge that is mind-boggling large, a lively bar, and a rooftop terrace, there is a zone for every mood. They even have a TV room. Live events are hosted regularly, and the hostel itself is located in a neighbourhood named 'the electric garden'.
Truly shows what being a backpacker for 2 millennia can do for building the ultimate hostel…
Best Hotel in Tel Aviv: Renoma
If you want to turbocharge your time in Tel Aviv, then snapping up Renoma is a sure-fire way to do it! Located steps from Trumpledor Beach, this beautiful boutique hotel has a sharp attention to detail, style and service. It's consistency, location, and lively bar make it a joy of a stay, and the gym is located across the road, which gives you an excuse not to use it.
Enjoy 🙂
Founded just outside the boundaries of the ancient port city of Jaffa in 1909, Tel Aviv is the cosmopolitan coastal capital of Israel. And what a cosmopolitan capital it is.
Home to some of the most excellent and exciting attractions of Israel, Tel Aviv is an amalgamation of parts that have been melded together over Millenia. Most of it got cooked up by businessmen recently, but there is still some cool old stuff, and the culture remains.
We begin with Neve Tzedek. Older than Tel Aviv itself, the settlement of Neve Tzedek was already well established by the late 19th century; in fact, it was the first Jewish settlement outside of Jaffa.
Far north of Neve Tzedek (and of the City Center area) is the mainly residential district of the Old North – haTSafon haYashan in Hebrew. Built predominantly in the 1940s, this is a leafy, middle-class area of town.
Slightly to the northeast of Neve Tzedek is Lev Ha'ir, another old area of town with buildings that reflect the end of the Ottoman period; today it is something of a cultural centre.
Florentin, named after a Greek Jew businessman who purchased the land in the 1920s, is Tel Aviv's bohemian area; there are many cafes, restaurants, artists' workshops and street art hints back to its former, more poverty-stricken days.
Last – but definitely not least – is the old port of Jaffa. Known by its Hewbrew name of Yofa, this part of Tel Aviv has a long, ancient history, with its many ancient sights and association with several biblical stories and people, particularly Jonah, St Peter and Solomon.
Forget Tel Aviv, these gems I have collected are some of the top places to stay in all Israel! From buzzing market stalls, classy restaurants and debaucherously chaotic nightlife, these are the 5 best neighbourhoods in Tel Aviv…
1. Neve Tzedek Neighborhood – Where to Stay in Tel Aviv for Your First Time
Bauhaus buildings sit next to eclectic-style buildings in the hotchpotch of architecture that is Neve Tzedek.
Formerly an enclave of the Jewish populace outside of the port city of Jaffa, Neve Tzedek was soon superseded by Tel Aviv itself and fell into decline; however, when many of its historical buildings were given a protected status, plans to demolish the area were abandoned and restoration work began taking place.
By the 1980s this had begun in earnest and cheap prices attracted artists and other creatives to the area. Gentrification began, and today the area is a fashionable, pricey area of the city.
Private 55 sq.m apartment with high ceiling, excellent air conditioning, WiFi, TV, a large and very comfortable bed and everything you may need for a great vacation in Tel-Aviv. Perfect for 1 – 4 guests, the apartment has 3 beds with 100% white cotton bedding and a private bathroom.
Best Hostel in Neve Tzedek: Roger's House
This is a brand new, fun and vibrant hostel run by staff that help with guests every need. The beds in the dorms are extra comfortable and there's plenty of space to socialise with other guests in the chilled common room.
Bars and clubs are close by, but not so close that it disturbs the guests' sleep. The best thing: the beach is within walking distance!
Best Hotel in Neve Tzedek: Hotel Nordoy
With incredibly friendly staff and super stylish interiors, staying in this chichi hotel is well suited for a relaxed stay in the city.
Set in an area surrounded by coffee shops and bistros there is always something going on just on the doorstep. Sip sunset drinks on the hotel's roof terrace, and sleep in comfort in their large, modern bedrooms.
Things to Do in Neve Tzedek
Check out the imposing Suzanne Dellal Centre for Dance and Theatre.
Visit the Nachum Gutman Museum located in the former home of the artist.
Exploit some serious local knowledge with a guided tour of Neve Tzedek.
Learn more about the beginning of Neve Tzedek at Rokach House built in 1887.
Discover interesting shops and boutiques down the small sideroads off Shabazi Street.
Browse the wares at concept store Edition by Sagit Goldin located in a 130-year-old building; try the coffee, too!
Try some of the area's best Italian food at Bellini.
Head out to the historical side of Israel by day tripping Jerusalem and Bethlehem.
Eat seafood at Manta Ray.
Relax in the coastal Charles Clore Park…
… And make your way to the beach for some seaside fun.
Simply take a stroll and explore the intriguing architecture of the area.
2. The Old North Neighborhood – Where to Stay in Tel Aviv for the Beach
The tree-lined area of the Old North is a residential district that is absolutely filled with influence from Europe.
Not known for its architecture, which lacks the eclectic excitement of other districts, the Old North actually has some of the highest real estate in all of Israel. That's due to the number of boutiques and shops here, as well as its proximity to a long stretch of beach.
Not exactly the most touristed part of the city, staying in Old North gives access to a number of restaurants and cafes and – as a result – a slice of the buzzing, terrace-side culture that Tel Aviv is famous for. Those interested in the beach should also take note and definitely stay in this area!
Have you ever wanted to stay somewhere that uses reverse osmosis to make its drinking water? Then look no further than this gorgeously designed and excellently situated flat on the edge of the Old North district. With an outdoor terrace that is designed for enjoying unreal sunsets and catching rays, it has everything you could need for an exceptionally comfortable stay in Tel Aviv.
It even has a PS4 (and is therefore one of the best Airbnbs in the city).
The Spot Hostel outdoes itself to provide an excellent atmosphere and multitude of spaces for an extremely reasonable price. With a restaurant offering some sensational Israeli cuisine, a hip bar, and a great location near the Tel Aviv Port, this hostel turns a stay that may once have been stressful into something very easy. It also offers a multitude of different accommodations, making it ideal for families and older travellers who fancy something a little more lively!
The Arbel provides fully equipped apartments that will make your stay in Tel Aviv a superb experience. The breakfast is located at a nearby café, giving your mornings a great start. There is a pleasant patio with free tea and coffee, so if you ever feel the need, just head downstairs! Each apartment is stylish, comfortable and spacious.
Things to Do in The Old North
Slather on some sunscreen and get yourself to the nearest beach.
Visit the bustling Basel Square and people-watch from a cafe.
Take a stroll down the busy northern end of Dizengoff Street…
Enjoy a bougie 2-day exploration of Petra and Wadi Rum, two of the most extraordinary Israeli attractions.
… And, later on, grab a cocktail or two at 223 (also on Dizengoff Street)
Wander around Independence Park – complete with children's play area and views of the Mediterranean.
Take your time, wander the green streets and get a feel for the area.
3. Lev Ha'ir Neighborhood – Where to Stay in Tel Aviv for Nightlife
More than any other area, Lev Ha'ir feels like the beating heart of urban Tel Aviv. Close to the beach and central to many other districts, this area is one of the oldest of the city and as such features a charmingly eclectic mix of edifices and excellent nightlife.
Whilst its 20th-century history is evident almost everywhere, Lev Ha'ir is a city looking to the future: tech startups and skyscrapers also call this area home. The ficus-lined boulevards play host to a very contemporary slice of Tel Aviv, of which fans of hustle 'n' bustle will approve.
A charming fully furnished flat, in a Bauhaus building, with Skyline view, right in the heart of Tel-Aviv. With two bedrooms: a cozy furnished master bedroom with double bed and one with two comfortable single beds. The central room is adjoining a kitchen a Dining Table and a Living area and TV with complimentary cable.
A modern pod hostel in the heart of Tel Aviv, Isla is a sensational choice for the slightly more mature backpacker who needs his sleep (yep, that is me now…). Temperature is balanced in the dormitories to ensure a high quality of sleep, and beds are comfy. There is a cafe/bar/lounge, which is great for serving any of your needs at any hour of the day, and even runs happy hours!
Whilst the hostel is classy in itself, the USP here is its location. You can walk to literally all of the best places around…
Best Hotel in Lev Ha'ir: The Vera
For a spot of sophistication, this hotel goes above and beyond to make guests feel comfortable and relaxed – there's even unlimited complimentary wine!
The furnishings are stylish and the rooms are big with private balconies and large bathrooms. This place is so perfect you might not want to leave!
Things to Do in Lev Ha'ir
Shop 'till you drop at the trendy fashion stores on Sheinkin Street…
… Or browse wares from local designers in the boutiques at Gan HaHashmal.
Check out the markets culinary scene by gobbling up a market food tour!
Join businessmen as they grab a quick breakfast at one of the many 24/6 coffee kiosks.
For some architecture, go and admire the eclectic Pagoda House with its dripping greenery and curves.
Visit Independence Hall to learn about the history of Jewish Independence.
Art-lovers should check out the Noga Gallery of Contemporary Art.
Send it to Nazareth and the Sea of Galilee. Just go! It'll be fun.
People-watch at the park of Kiryat HaSefer.
Marvel at the imposing 1920s Great Synagogue of Tel Aviv.
4. Florentin Neighbourhood – Coolest Place to Stay in Tel Aviv
Young and vibrant Florentin was previously known as a run-down area; nowadays it plays host to Tel Aviv's alternative side.
Graffiti is daubed onto the walls of early 20th-century buildings, hip cafes have sprung up in recent years, and artists and musicians have streamed steadily into the area, helping turn it into the bohemia of Tel Aviv.
Fans of the alternative side to cities away from tourist sights will be interested in staying in Florentin. Art, in particular, has become the area's main scene and art lovers – particularly of the street variety – will enjoy a stay here.
We'll also note this is a great spot to base yourself for the nightlife! It's no wonder Tel Aviv is one of the best cities in the world to party…
Offering a cosy space in a new apartment block, this apartment has 3 spacious rooms and a relaxing garden. Located a calm 5-minute walk from the energetic Rothschild Boulevard, this apartment makes a stay in Tel Aviv easy, entertaining and comfy. The open plan living room/kitchen is a great space for making some homey meals, or relaxing in front of a good film after a long day of exploration.
Created by local artists, designers and content creators, the Gia Dormitory boasts furnishing worthy of the modern urban backpacker. With an intimate lounge, a cafe that will get you ready for a large day of exploration, and a rooftop terrace, this hostel is perfect for a few days in Tel Aviv.
With a focus on comfort and good design, this hotel offers reasonably priced accommodation. The atmosphere of this place fits in very well with the hipster vibe of the surrounding area.
Rooms are stylish and immaculate and the staff are always happy to help guests out.
Things to Do in Florentin
Start the day with a traditional Israeli breakfast at Casbah.
Go on a street art tour featuring work like '27 Club' (a depiction of artists including Jimi Hendrix, Kurt Cobain and Amy Winehouse) and 'The Peace Kids' in which Israeli and Palestinian hold hands.
Leave Florentin to explore Masada and the Dead Sea, an awesome day trip!
Admire the modern art on display at Florentin45.
Grab a coffee at the hip cafe of Florentin 10.
Eat at Dalida – the food is local with a creative twist.
Purchase your own piece of street art at Pachot M'Elef.
Go Indian and sit on the floor with a thali (Indian set meal) at the cool 24 Rupees.
Browse the sights and smells of the market of Shuk Levinsky.
5. Jaffa Neighborhood – Where to Stay in Tel Aviv with Families
Ancient Jaffa (or Yofa as it is also commonly known) is the original progenitor of Tel Aviv. This port city was mentioned in Ancient Egyptian letters dating back to 1440 BC, making this part of Tel Aviv truly historic.
From Jewish, Roman and Arab Muslim, to Christian, Ottoman and finally British rule, Jaffa has seen its fair share of world-shaping history.
Today, Jaffa is full of traditional old town charm; narrow streets and quaintly cool photo opportunities come with that status. Because of its history and incredibly pretty setting, this part of Tel Aviv is a desirable one for tourists and families alike.
Not only is this our top pick for where to stay in Tel Aviv for families, it's also a great spot to stay for anyone visiting Tel Aviv for the first time. It's very safe, interesting, and has a great atmosphere!
If you're looking for a more authentic experience than your typical international standard high-rise, this comfortable apartment sits in one of Jaffa's most vibrant neighbourhoods, and the building itself is an architectural intrigue. Just steps from the "Shouk Hapishpeshim", or flea market of Yaffa, you can grab yourself some bargains and then retreat to the coolness of your Tel Aviv apartment. Just a few minutes' from Tel Aviv Port and the southern beaches, this stay makes an excellent base of operations.
Any hostel description that begins with "welcome to the jungle" is bound to be an excellent time. Fact of existence. This hostel is probably not too family friendly, but it is the only one that is remotely near Jaffa. It hosts an excellent social vibe, and is just 10 minutes from the beach, making a top destination for the surfers amongst you.
Welcome to the Jungle.
With beautiful balconies that look out across the charming street below, this hotel's mix of modern design with traditional touches makes it very special.
Close to the port and to the market, the staff here are always welcoming and available to help with requests. The complimentary breakfast buffet is delicious!
Things to Do in Jaffa
Explore Jaffa's almost impossibly photogenic streets…
… And browse some of its tiny independent boutiques.
And for even more charm, discover the actual Old City of Jaffa.
Invite yourself over to someone's house to hear some of the amazing stories surrounding Jaffa (and grab a coffee).
Go see HaTachana, Tel Aviv's old railway station.
Visit local institution Dr. Shakshuka and try the eponymous dish.
Marvel at the beautiful Alhambra Cinema, an art deco masterpiece built in 1937.
Admire the Al-Bahr Mosque and its views over Jaffa Port.
Check out Jaffa the quick way via a guided bike tour!
Pay a visit to the ornate St Peter's Church.
Go to the historic House of Simon the Tanner.
Browse the eclectic wares on offer at the bustling Jaffa Flea Market.
Simply wander along the promenade admiring the sea and old town views.
Here's what people usually ask us about the areas of Tel Aviv and where to stay.
The world is a dangerous place people, and second-degree sunburn is no laughing matter. Get yourself propped up on the unstoppable wheel of bureaucracy and stay insured 🙂
ALWAYS sort out your backpacker insurance before your trip. There's plenty to choose from in that department, but a good place to start is Safety Wing.
They offer month-to-month payments, no lock-in contracts, and require absolutely no itineraries: that's the exact kind of insurance long-term travellers and digital nomads need.
SafetyWing is cheap, easy, and admin-free: just sign up lickety-split so you can get back to it!
Click the button below to learn more about SafetyWing's setup or read our insider review for the full tasty scoop.
Above we've covered the best neighborhoods to stay in Tel Aviv by interest. Hopefully you've found something that you like! Remember though, Israel considers Friday and Saturday the weekend. Best not to visit on Sunday – the holy Sabbath – when shops and markets are closed.
Still not sure where to stay in Tel Aviv? We think you can't go wrong with Abraham Hostel Tel Aviv, due to their friendly staff, and great location near plenty of shops and bars. It's such a great hostel I even wrote an entire review about it.
Hotel Saul is one of the best hotels in Tel Aviv; it's chic and well-located near Tel Aviv's top attractions, the beach, cafes and bars.
Have you been to Tel Aviv? Let us know if we missed anything below!
Do you own an awesome hostel, hotel or apartment? Want to be featured in our list? Email [email protected] to find out how.
---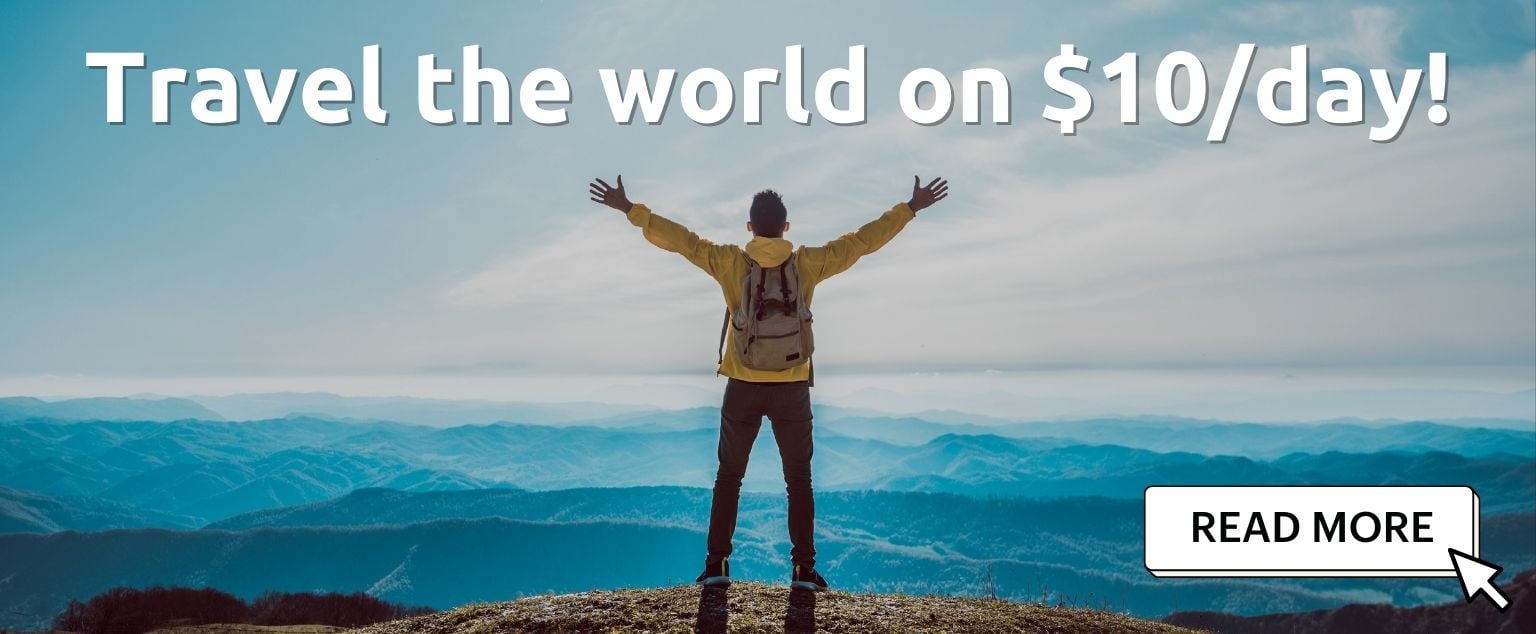 And for transparency's sake, please know that some of the links in our content are affiliate links. That means that if you book your accommodation, buy your gear, or sort your insurance through our link, we earn a small commission (at no extra cost to you). That said, we only link to the gear we trust and never recommend services we don't believe are up to scratch. Again, thank you!