When you think about cities with Mediterranean beaches, Tel Aviv probably isn't that high on the list. However, that's exactly what they've got – miles of awesome beaches in a vibrant metropolis. A great introduction to Israel, the city parties hard with some awesome nightlife. And it's one of the best gay-friendly cities in the world! There's also heaps of history and culture, with amazing museums, galleries, markets, and the Old Town of Jaffa!
If there's one downside – it can be quite expensive here. Luckily, when it comes to accommodation there are plenty of awesome rentals in Tel Aviv. Whether you want to stay in a friendly homestay with locals, an awesome apartment with a sea view, or right in the midst of the hustle and bustle of Carmel Market, you'll find the perfect Airbnb in Tel Aviv for you.
In this post, we'll take a look at 15 of the best Airbnbs in Tel Aviv. We've taken into account different budgets, travel styles, and personalities. We're sure that there'll be something that suits you perfectly. Let's jump straight in and check them out!
In a Hurry? Here's Where to Stay in Tel Aviv for One Night
First Time in Tel Aviv
Luxury apartment by the beach
If you want luxury, space and comfort at a great price then this is the Airbnb in Tel Aviv for you. It's a block away from the beach and has an awesome fish tank!
Places to Visit:
The beach is one block away!

Carmel Market is a short walk

Loads of cafe's, bars and restaurants nearby
Is this amazing Tel Aviv Airbnb booked for your dates? We've got your back with our other favorite properties below!
Quick Answer: These are the Top 5 Airbnbs in Tel Aviv
Overall Best Value Airbnb in Tel Aviv

Overall Best Value Airbnb in Tel Aviv

Luxury apartment by the beach

>

$

>

4 Guests

>

Air conditioning

>

Cool fish tank!

>

$

>

4 Guests

>

Air conditioning

>

Cool fish tank!

VIEW ON AIRBNB

Best Homestay in Tel Aviv

Best Homestay in Tel Aviv

Stay with friends by the beach

>

$

>

2 Guests

>

Close to the beach

>

Friendly hosts

>

$

>

2 Guests

>

Close to the beach

>

Friendly hosts

VIEW ON AIRBNB

Best Airbnb for Couples in Tel Aviv

Best Airbnb for Couples in Tel Aviv

Cosy apartment by Carmel Market

>

$

>

2 + 2 Guests

>

Right by Carmel Market

>

Awesome sea view

>

$

>

2 + 2 Guests

>

Right by Carmel Market

>

Awesome sea view

VIEW ON AIRBNB

Best Airbnb for Families in Tel Aviv

Best Airbnb for Families in Tel Aviv

Neve Tzedek family apartment

>

$$$

>

7 Guests

>

3 double beds

>

Extra space on sofas

>

$$$

>

7 Guests

>

3 double beds

>

Extra space on sofas

VIEW ON AIRBNB

Best Luxury Airbnb in Tel Aviv

Best Luxury Airbnb in Tel Aviv

Luxury suite with seaview terrace

>

$$$$

>

8 Guests

>

4 suites in this penthouse

>

Awesome Mediterranean views!

>

$$$$

>

8 Guests

>

4 suites in this penthouse

>

Awesome Mediterranean views!

VIEW ON AIRBNB
Why stay in an Airbnb?
Affordability
Airbnb has a wide selection of properties for ANY Budget, from single rooms, entire houses, yachts, and even castles. Lots of Airbnbs hosts also provide household amenities like linen, towels, dining table and kitchens, so besides saving money on the accommodation itself, you can save money by eating in.
Whether it's a luxurious mansion or kitchenette in even the tiniest of spaces, rentals usually have plates, mugs, glasses, bowls, forks, spoons, knives, and even coffee makers and microwaves. Some hosts even provide emergency toiletries like body wash, toothpaste and an unopened toothbrush that can be a lifesaver for a forgetful traveler.
Local Experience
Airbnb gives travelers the opportunity to have an authentic experience of living like a local. Whether you are staying in a private apartment or with a family in their own home, this gives you a unique opportunity to see how locals live, their decor, and even tasting some home-cooked meals. There are only a few other ways short-term travelers can get into the homes and lives of locals, but this is a great way of making connections, contributing to the local economy and building relationships while traveling. Who knows? Next time you might be staying as a friend and not a paying guest!
Safety
Are Airbnb reviews legit? Airbnb wants every guest to feel safe and secure in Tel Aviv. They created a world-class review system where tenants are encouraged to be honest and they are given the power, to tell the truth, because the owner cannot create or change their review after seeing the tenant's review. Plus, these people often live off renting their property and a bad experience for you would devastate their income. Airbnb also has a 24/7 emergency line with someone waiting to assist you by sending a doctor to assist or a driver to pick you up in an emergency or even booking you a hotel.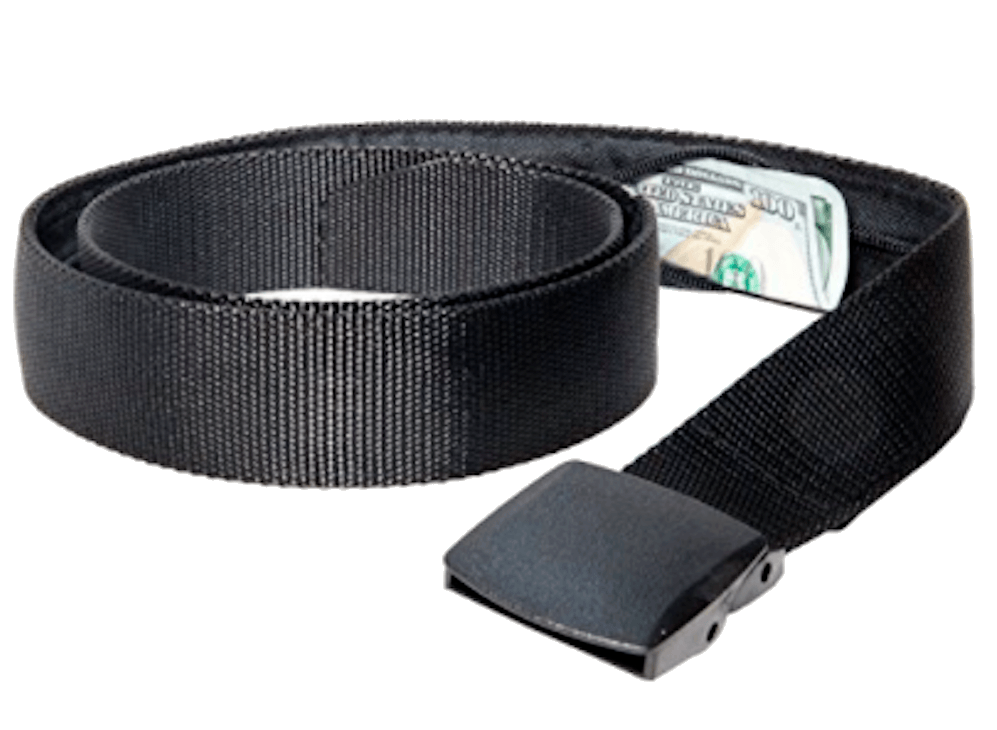 You should always have
emergency cash hidden on you
- pick up this awesome security belt with its hidden pocket before your next trip. It's perfect for hiding cash, card and a passport photocopy.
GET IT HERE
The Top 15 Airbnbs in Tel Aviv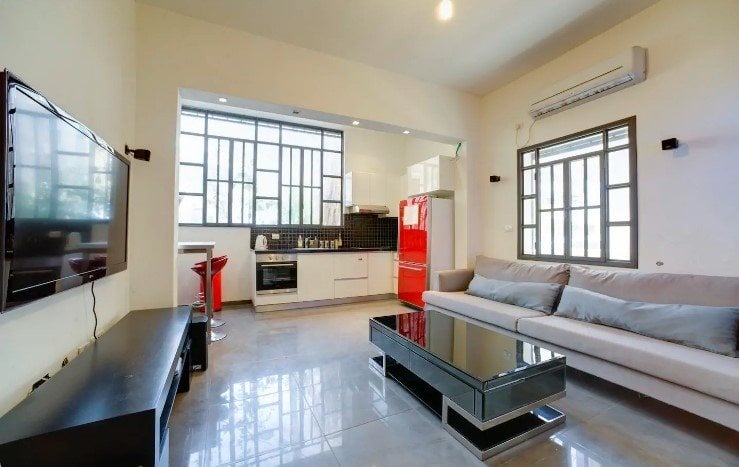 $
4 Guests
Air conditioning
Cool fish tank!
Looking for the best Airbnb in Tel Aviv? It's hard to make that decision, but in terms of a place that ticks all the boxes of comfort, value, and space, this has to be up there. It's on a quiet street just a block away from the beach, so you'll be able to get a great night's sleep while still being close to all the action. The wall-mounted flat-screen TV is a great way to spend a night in… that's if you're not too transfixed by the tropical fish!
Finally, if you split this between the 4 people that the apartment can hold, it ends up as a very affordable Tel Aviv Airbnb!
If you have ever wantes to live in a cool city, near the beach, in a modern comfortable space then this is for you.
$
2 Guests
Kitchen
Gay-friendly
Israel's biggest city can be frightfully expensive, so here's a way to keep your costs down. The best Airbnb in Tel Aviv if you're on a budget is this lovely apartment just off the iconic Dizingof Square. Even though it's very reasonably priced, the studio has complete access to the host's kitchen and a Nespresso coffee machine. Perfect to fuel you up for the day ahead!
The apartment lets in lots of light and there are cool bars and restaurants just a hop, skip, and a jump away. It's right by the beach too. Tel Aviv is a very progressive city in general, but it's good to know that this apartment is listed as gay-friendly too!
Perfect Short Term Rental for Digital Nomads – Yafo Creative House
$
2 Guests
Great kitchen
In a creative community centre
Tel Aviv is a digital nomad hub and the tech economy in Israel is huge. When you're working in a café or a hostel as a digital nomad, sometimes the biggest stay away sign is that laptop in front of you. You'll have no such problem here at this awesome creative community centre – Yafo Creative House. It's by far the best Airbnb in Tel Aviv for those who work and travel, for a number of reasons.
Firstly, there are plenty of spots to work and be social. The wifi is awesome, and the kitchen is well equipped! Who knows, you might get chatting with other digi nomads and make friends and collaborators. There are a couple of rooms available in this property, so if one of them isn't free, you can always check out the other!
$$
2 guests
In a friendly neighbourhood
Cool wooden interior
Travelling solo to Israel? It can sometimes get a bit lonely, even when you want your own space. Make sure you give yourself a back up by staying in a busy area (like Florentine), and a private room is always a good option. Also, this is one of the coolest and most unique Airbnbs in Tel Aviv! You could be forgiven for thinking that you've ended up in a Swiss mountain retreat, such is the décor of this cool apartment. Since you get a double bed, this is also a great option for couples!
The Best Travel Backpack?!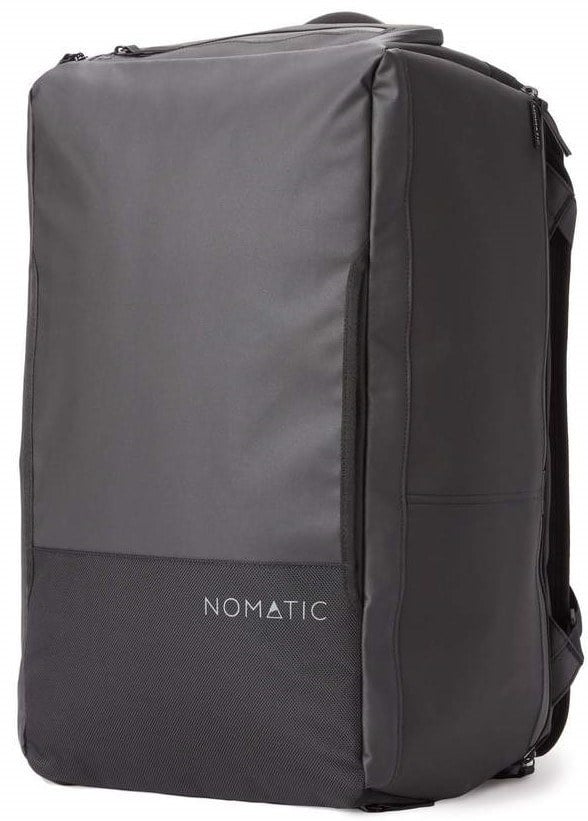 Pssssst! Not picked the perfect travel backpack yet? The Broke Backpacker team has tried out over thirty backpacks this year! Our favourite carry on backpack is the Nomatic Travel Bag.
Read our full review!
$$
4 Guests
Close to the best clubs and bars
55 inch TV with Netflix
The best clubs and bars are around Rothschild Boulevard in Neve Tzedek. At just one minute walk away, you can't get a better Tel Aviv apartment than this if you're planning to party. In fact, it's right above one of the city's coolest nightclubs! If you're super prepared, you can get some ready meals the day before and keep them in the mini-fridge. Then, cook them and vanquish your hangover in front of your favorite Netflix series on the 55 inch TV! This one is for you if you plan on partying HARD in Israel.
If you're staying for a few nights and fancy one of them in the flat, you've got a good place. There are worse ways to spend an evening than looking out over the city lights from the lofty 5th floor viewpoint!
$
2 + 2 Guests
Right by Carmel Market
Awesome sea view
Looking for a romantic Tel Aviv Airbnb close to the market and the sea? We challenge you to find somewhere better than this! Carmel Market is one of the top attractions in the city, and it's the perfect place to pick up souvenirs and lots of other things. If you stay here, you can fill your bags right to the top – it's not like you'll have far to carry them back! Then, enjoy a romantic meal prepared in the kitchen with a sea view. We've put 2 + 2 guests as there's a sofa bed in the living room. However, it's better suited to a couple!
$
2 Guests
Close to the beach
Friendly hosts
One of the great things about Airbnb is that you get more than just a place to sleep. And with this cool apartment, you may be lucky enough to leave Tel Aviv with 2 new friends! The hosts at this place have received excellent reviews for how friendly and helpful they are. Not to mention that their awesome apartment is clean, in a great location, and the balcony is awesome! Check out this Tel Aviv homestay for a real and authentic experience of the city.
$
2 Guests
Fully equipped kitchen (obviously)
Acoustic guitar
Another awesome option if you're looking for a homestay in Tel Aviv. Not only is the owner a super host, but he's a chef too. So, you'll have the option of using a fully equipped kitchen and you might even learn a thing or two about Middle Eastern cooking. The property is in the hip and happening Florentine District, which you can get a good view of from the balcony. Sight's not the only sense that will be tantalised out there – your nose will love the herb garden!
$$$
4 guests
3 bedrooms
Colourful décor
Thinking about a luxury apartment in Tel Aviv? This ticks lots of boxes. Wide open spaces, big comfy beds, and some plush sofas. You've also got a fully equipped kitchen for preparing your own meals. The location is awesome too – think Carmel Market and the Sea right by you! Split this between 4 people, and that slice of luxury becomes a lot more affordable.
$$$$
8 Guests
4 suites in this penthouse
Awesome Mediterranean views!
This awesome penthouse has loads of space – it's set across two floors! You'll probably spend all your time on the terrace though – it's got awesome views of the city and the sea. You can top up your tan, read a book, or if there's a few of you chill with a drink and some music! This is a perfect spot for splitting between a few friends. That price may seem terrifying at first glance, but between 6 or 8 people, it's a lot more manageable. And it's definitely worth it for one of the best Airbnbs in Tel Aviv period!
$$$
7 Guests
3 double beds
Extra space on sofas
When you're traveling with the family, hotel prices can quickly spiral. Especially if you have teenagers that don't want to share a room with mum and dad. Check out this cool short term rental that's got space for the whole family – whatever age you're traveling with. 3 bedrooms and 2 bathrooms mean that everyone gets their own space and privacy. Also, there's a home cinema system so if you don't fancy going out, stick on a movie and have a fun family evening together!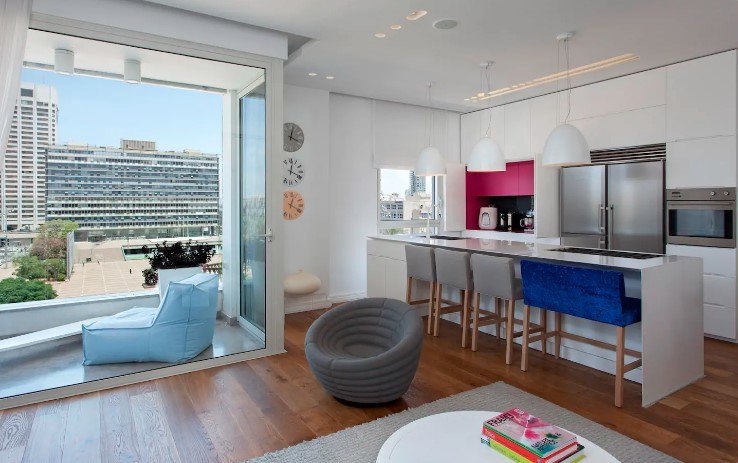 $$$
6 Guests
Fully equipped kitchen
Cool spaces to chill out
This awesome Tel Aviv apartment comfortably has space for at least 4 friends. 3 double beds and a sofa bed in the common area mean that you can easily squeeze more in – depending on how close you all are! It's not just the sleeping areas that are cool in this flat though – it's the communal spaces too. From the wide-open living area to the balcony with a beanbag, it's such a cool place to chill with mates. Let's be honest, splitting this place 8 ways is going to be a lot more fun than a smelly dorm in a hostel!
This one is perfect for you groups of lads wanting to hit the town in Tel Aviv.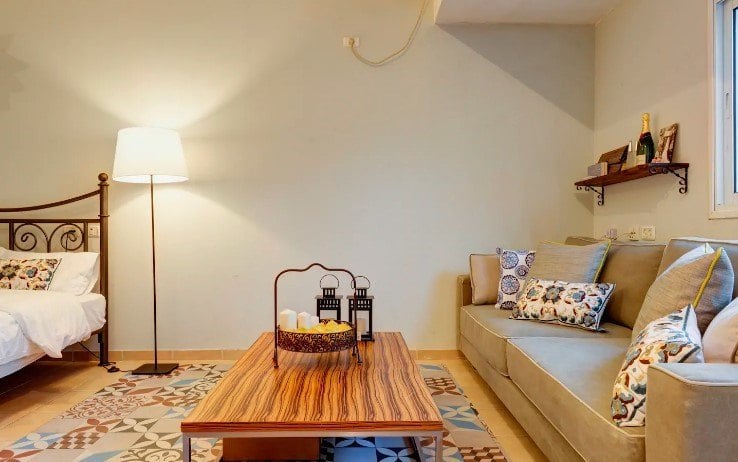 $$
2 guests
Great location
Ideal for a couple
Yes, we know you've already seen lots of apartments in Neve Tzedek. It is the most popular area of Tel Aviv! However, we couldn't leave this one off. It's another of the best Airbnbs in Tel Aviv for a couple, especially one on a budget. It's quaint, cute, and basic, but its character shines through! The host will be next door to your apartment, so any concerns or questions you may have are dealt with quickly!
Another Great Apartment in Neve Tzedek – Old School Apartment
$$
4 guests
Free on-street parking
Lots of books!
The last Neve Tzedek apartment we promise! There are just so many great Tel Aviv Airbnbs here. Another great option – suitable for a family or a small group of friends on a tighter budget. Split between four people, you're almost in the territory of hostel prices. Except, you've got your own flat. There's a kitchen where you can prepare your own meals to keep those costs low too!
$
2 Guests
Breakfast included
Cute balcony
Florentine is arguably the most liveable area of Tel Aviv. Yes, it doesn't have all the attractions of Neve Tzedek but it does have a laidback and friendly atmosphere. And who wouldn't want to be part of that?! This cute apartment with a balcony looks out on the district. It's a great short term rental in Tel Aviv for either a couple or a solo traveler who want to explore the city's most bohemian neighborhood!
What to Pack for your Tel Aviv Airbnb
These essentials will make your Airbnb stay easier and maybe loads nicer.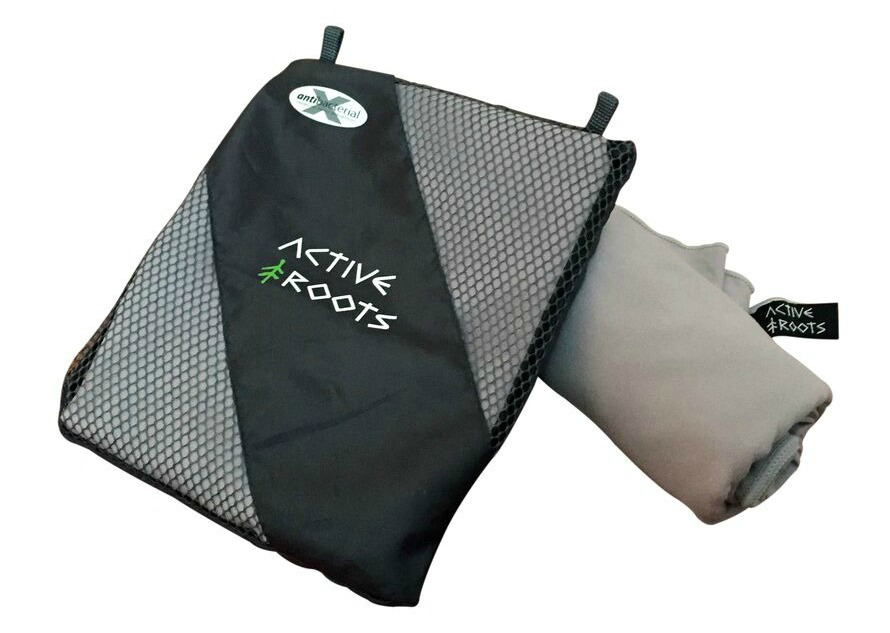 1. Active Roots Microfibre Towel: For your next holiday, you should get a hold of the Active Roots Microfiber Towel. Lightweight, super-absorbent, incredibly soft and quick-drying, it's definitely a better option than the normal Airbnb towel. Take it to the beach, use it as a picnic blanket or just leave it in the bathroom – the Active Roots Towel comes in handy in so many different situations. The material is antibacterial, meaning that even after using it, your towel will still smell fresh. Mmmmm…. Nice!
2. Packing Cubes: Packing Cubes make putting everything into your suitcase a breeze. They keep your essentials organized – no more rolling t-shirts or wrinkling as you excitedly pack for your next holiday. Packing cubes are also great for longer stays, especially when you want to unpack completely. You put the cubes in your Airbnb closet to get that moved-in feeling without really unpacking everything.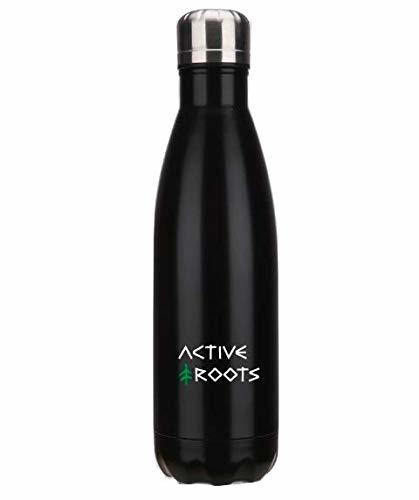 3. Active Roots Water Bottle: Keep your own water bottle on your travels to keep you hydrated all day long, and save the planet at the same time. Reusable bottles help the environment by cutting down plastic waste, which is even more difficult to avoid while traveling. The Active Roots Water Bottle is the perfect one for your next holiday. High-quality material, non-leaking and super chic looking, you can fill it up with any drink, and it'll stay hot or cold all day long.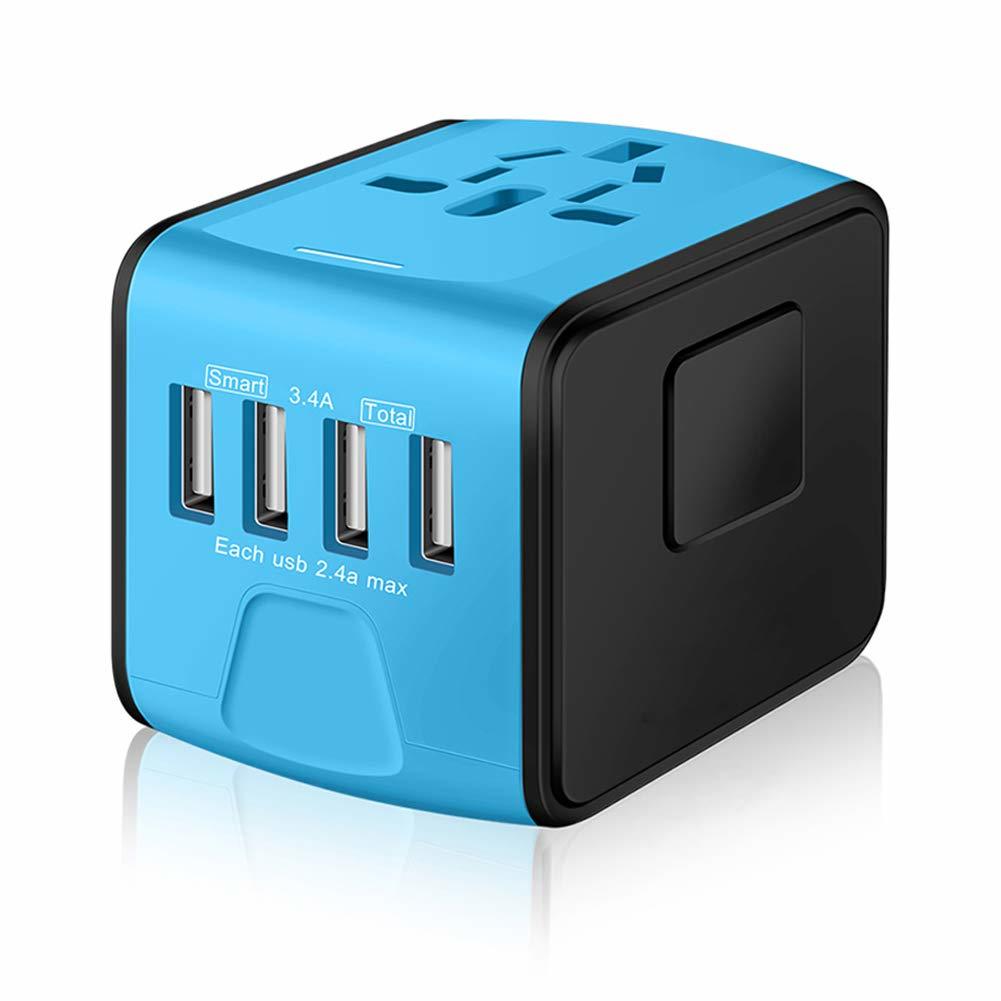 4. Universal Travel Adapter: If you're headed abroad, figure out the electricity situation beforehand. A universal travel adapter alleviates the headache of trying to remember what type of plug you will need. This one is good for 150 countries. The adapter has 5 USB ports, meaning that you can charge lots of devices at the same time – definitely a must-have.
5. Reusable Shopping Bags: It's super easy to bring a reusable shopping bag with you on your next holiday, and a fantastic habit to get into! A lot of shops around the world are cutting down on plastic waste – Bali, for one, has banned the sale of plastic bags completely. Reusable shopping bags come in handy to carry groceries from A to B, but they're also great for laundry or beach days – the options are endless.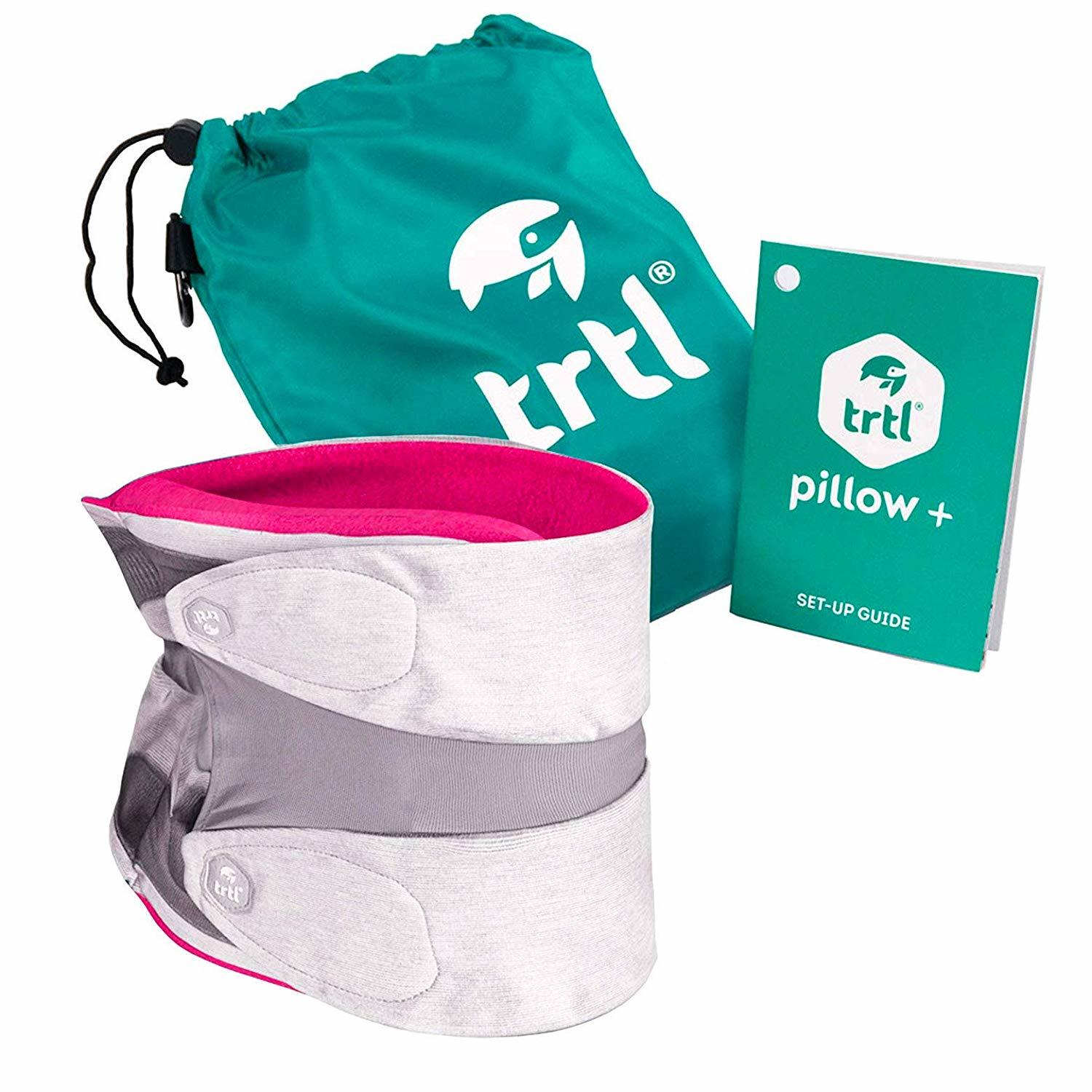 6. TRTL Travel Pillow: Bus and plane rides are definitely not the most enjoyable things in the world, and as far as travel pillows go, most don't add a lot of comfort either. The TRTL travel pillow is a game-changer for long term travels. The ergonomic design supports neck and head, while the internal system provides temperature regulation and safety for your spine. This travel pillow allows sleeping in an upright position – you'll be able to get some proper rest on those 2cm-reclining coach seats!
Check out these other great resources
We have loads more information to help you plan your trip to Tel Aviv.
Final Thoughts on Tel Aviv Airbnbs
So, that concludes our list of the best Airbnbs in Tel Aviv. We think that our extensive list has covered every possible budget, travel style, and group size. However, if you think we've missed something off let us know in the comments below!
Whether you want to experience the bohemian vibe of Florentine, stay near all the main attractions in Neve Tzedek, or wake up with a view of the beach, you'll find the perfect Tel Aviv apartment out there for you, in the perfect area for you.
If you're having trouble deciding, keep it simple and go for our best value Airbnb in Tel Aviv. The Luxury Apartment at the Beach. It ticks all sorts of boxes! Now, all that's left is for us to wish you an incredible holiday in Israel. Safe and happy travels!
And don't forget to sort your travel insurance before heading to Tel Aviv! We've put together a roundup of the best travel insurance for backpackers – check it out here, or if you're low on time, get a quote from World Nomads, our favorite travel insurance provider.
Getting an estimate from World Nomads is simple – just click the button or image below, fill out the necessary info, and you're on your way!

Yay for transparency! Some of the links in this post are affiliate links. This means that if you book your accommodation, buy a book or sort your insurance, I'll earn a small commission at no extra cost to you. I only link to stuff I've actually used and never endorse crap. Your support helps me keep the site going.
---
Need More Inspiration?
Like this post? PIN ME!!!