Tel Aviv is Israel's vibrant urban culture-capital. A seaside destination that combines centuries-old history with cool 1930s architecture, a pumping nightlife, and an amazing food scene.
It may generally be thought of as the Middle East, but it's also a Mediterranean destination sanguine bars and beaches to chill out on. If you have never visited before, then chances you will be pleasantly surprised by this contemporary, cultural capital.
However Tel Aviv is in Israel and is part of the ongoing conflict between Israel and Palestine. Concerns around terrorism and attacks from Gaza, for example, may also come to mind when you are planning a trip here – it's only natural.
We are here to put your mind at ease. We have put together this huge guide to the safety of Tel Aviv, not to scare you or put you off, but to give you the straight facts and equip you with all the travel tips and information you'll need to have an awesome time in this cool city.

Unlock Our GREATEST Travel Secrets!
Sign up for our newsletter and get the best travel tips delivered right to your inbox.
How Safe is Tel Aviv? (Our take)
Staying in Tel Aviv is a lot of fun. Behind the attention-grabbing headlines, Tel Aviv is known as "the city that never sleeps" for its 24-hour culture. It has even been dubbed the "gay capital" of the Middle East. It sure is a fun-loving, open-minded city.
That does not mean that there are not issues to consider on a trip to Tel Aviv. After all, it is a big city and like many big cities comes with the usual selection of things to watch out for. Petty theft, while not a big problem, does occur and it is not unheard of for credit cards or passports to go missing. Theft from bags left unattended on beaches an is fairly common.
Public transport and transport hubs, especially on the outskirts of the city, require greater vigilance and
On top of that, there are cultural and religious sensitivities to be aware of. For example, don't take pictures of people in Muslim and Orthodox Jewish areas. Also, note that a LOT of things totally shut down on the Shabbat (Friday night and Saturday).
The fact that there are underground bomb shelters dotted around Tel Aviv should tell you something. In recent years there have been threats of rockets fired from Gaza. It shouldn't worry you though, people who live in Tel Aviv are generally unaffected, and unperturbed, by this apparent threat, and many of its citizens go about their daily business, walking to work and then partying the night away.
Most visits to Tel Aviv are trouble-free. In fact, given its location and situation, Tel Aviv is surprisingly safe and laid-back.
Now, let's get deeper into the city and uncover how safe it is by looking at the statistics.
There is no such thing as a perfect safety guide, and this article is no different. The question of "Is Tel Aviv Safe?" will ALWAYS have a different answer depending on the parties involved. But this article is written for savvy travellers from the perspective of savvy travellers.
The information present in this safety guide was accurate at the time of writing, however, the world is a changeable place, now more than ever. Between the pandemic, ever-worsening cultural division, and a click-hungry media, it can be hard to maintain what is truth and what is sensationalism.
Here, you will find safety knowledge and advice for travelling Tel Aviv. It won't be down to the wire cutting edge info on the most current events, but it is layered in the expertise of veteran travellers. If you use our guide, do your own research, and practise common sense, you will have a safe trip to Tel Aviv.
If you see any outdated information in this guide, we would really appreciate it if you could reach out in the comments below. We strive to provide the most relevant travel information on the web and always appreciate input from our readers (nicely, please!). Otherwise, thanks for your ear and stay safe!
It's a wild world out there. But it's pretty damn special too. 🙂
Is Tel Aviv safe? (The facts.)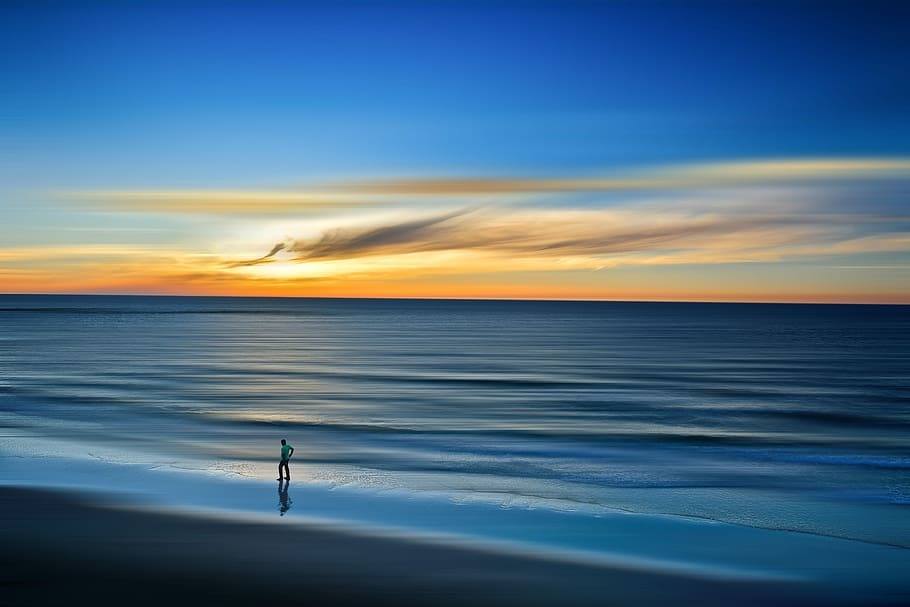 Though it may be thought to occupy a precarious geological location, Tel Aviv is a big attraction to tourists. Many people who arrive in Israel to visit the historic sights will, usually, at some point find their way through Tel Aviv.
Tourism is one of the major sources of income for Israel and they take it very seriously. In 2017, the country welcomed 3.6 million tourists – a huge 25% growth on the previous year – and the sector contributed NIS 20 billion to the economy.
Fast-forward to 2019. It is estimated that around 4.7 million visitors came to Israel, beating the record-breaking numbers of the previous year (4.12 million). Every year has seen a significant rise in tourists, making each year a record-breaker – in spite of the country's perceived problems.
Tel Aviv is the country's financial and technological capital and according to the UN, also its diplomatic capital. Home to 3.9 million inhabitants, it is estimated that 44% of Israel's population live in Tel Aviv.
According to Israeli police, in terms of crime, murders have been continually decreasing. It's claimed that in 2018, 103 people were the victims of homicide (down from 136 in 2017); a rate of 1.14 per 100,000 inhabitants. Looking at Tel Aviv away from the general overview of Israel, crime is relatively low: Gun crime is negligible, as is mugging and other violent crime.
That said, on the 2019 Global Peace Index (which measures the general safety of 163 countries) Israel ranked 146 – just below Mali (145) and just above Lebanon (147) putting it at the lower end of the "Low State of Peace" bracket.
Though it is situated in a country that may not be regarded as "safe", Tel Aviv feels like any Mediterranean city and is statistically one of the best places to visit in Israel.
Is it Safe to Visit Tel Aviv Right Now?
It is difficult to say whether Tel Aviv is safe right now, as the country is in a constant state of conflict, and has been for decades, with both Hezbollah in Lebanon, and Hamas in Gaza.
Tensions can rise every now and then creating pockets of small-scale war, with rockets fired over borders.
In the region in general, there have been increased tensions. In January 2020, a U.S. airstrike in Baghdad killed an Iranian general, sparking anti-Western sentiment across the Middle East.
Previous to this (November 2019), more than 60 rockets were fired from Gaza into southern Israel, with at least two being intercepted over Tel Aviv by the city's "Iron Dome" missile defense system.
Ongoing tensions, culminating with the firing of rockets, can lead the Israeli Home Front Command to close workplaces and schools, including in Tel Aviv. This is the case at the time of writing this article, for example.
The back and forth of projectile fire between Israel and Gaza can affect Tel Aviv. Warning sirens will sound in the case of an imminent emergency.
Essentially it is a fragile situation that can change quickly.
Protests also affect Tel Aviv, and can feature violent clashes between protesters, and law enforcement. Bystanders and tourists are also sometimes caught up in it all. Route 443, between Tel Aviv to Jerusalem also sees such incidents occur.
All these issues are subject to change – sometimes tensions are high, sometimes they are low. Checking the latest developments in Israel's conflict, and the Middle East in general, maybe a good idea before you travel.
For the most part, however, Tel Aviv and its citizens remain calm and carry on with their lives as per usual. In fact, that the city is referred to as "The Bubble" for how different it feels – and is – from the rest of the country.
To stay up to date with the situation, you should get yourself a local sim card, and turn on notifications for a local news station. Staying connected is another way to stay safe!
ALWAYS sort out your backpacker insurance before your trip. There's plenty to choose from in that department, but a good place to start is Safety Wing.
They offer month-to-month payments, no lock-in contracts, and require absolutely no itineraries: that's the exact kind of insurance long-term travellers and digital nomads need.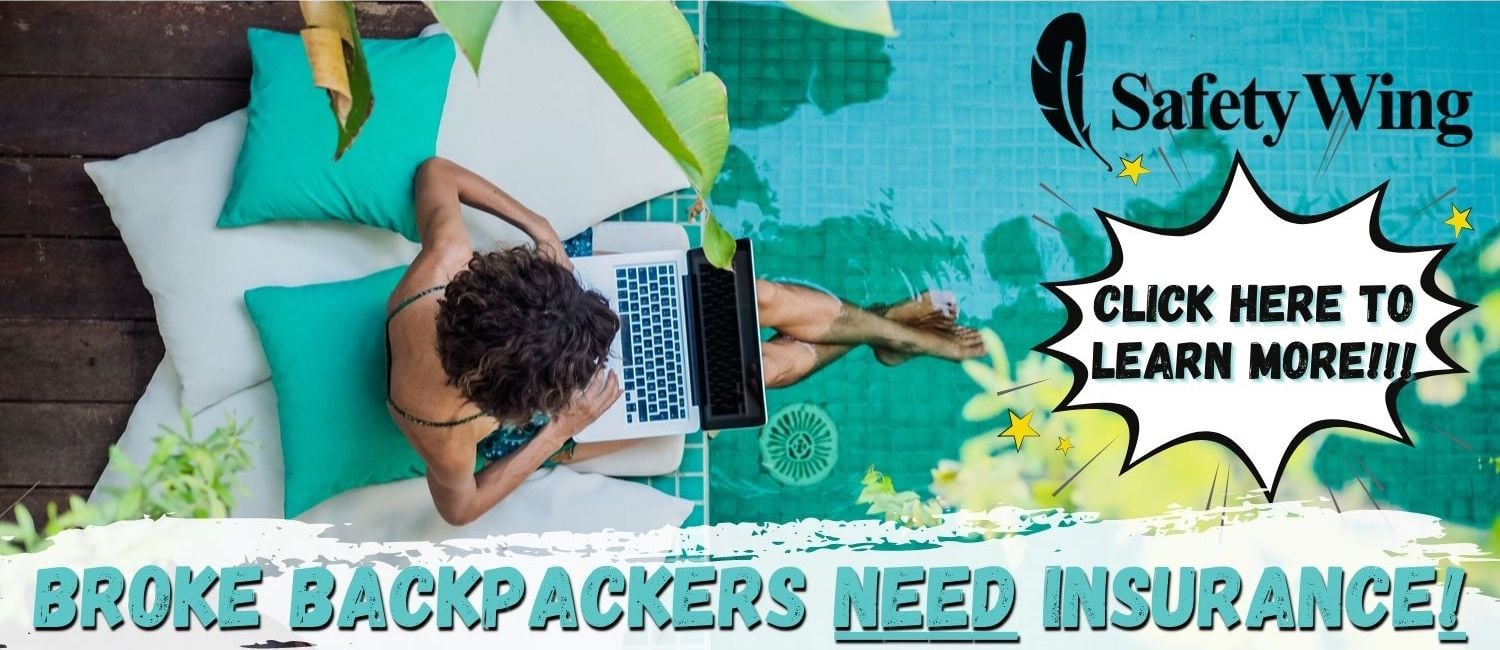 SafetyWing is cheap, easy, and admin-free: just sign up lickety-split so you can get back to it!
Click the button below to learn more about SafetyWing's setup or read our insider review for the full tasty scoop.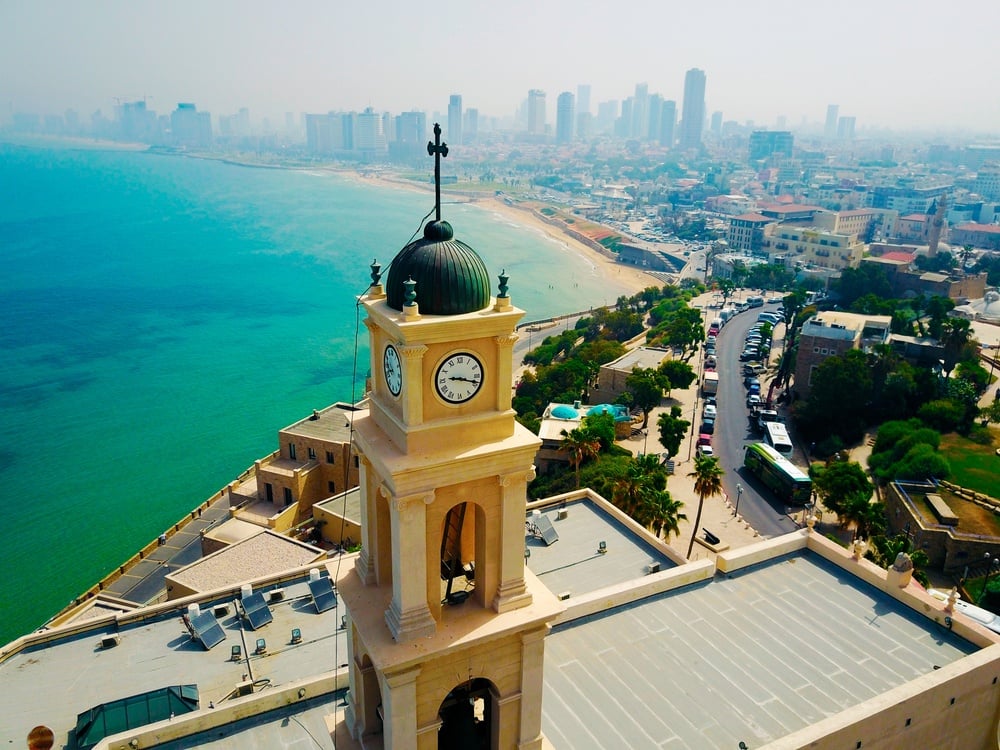 Tel Aviv is a bubble of a city. It remains relatively unaffected by the conflicts. it is both a safe city to travel to and a fun one at that. However, despite how good it sounds, it is still probably a very city different from the one you live in – or different from the cities you are used to. Here are some tips specially curated for staying safe in Tel Aviv to help you have a great time without worrying;
Be sensitive – NOT voicing your views on the conflict, being aware of religious sensitivities, and generally being respectful is a good way to travel in Tel Aviv
Pay attention around Religious holidays – There can be civil unrest and increased tension around Jewish holidays, after Friday prayers and other religious holidays
Be vigilant at large gatherings – As with above, even the famous Pride Parade has seen rising tensions. Extra vigilance is always a good idea
Don't leave things unattended at the beach – Things do, and will, go missing if you leave them unwatched
Limit the amount of money you carry around with you – The less you have, the less you could potentially lose
Keep your passport close – There is a risk of your passport details being stolen, so don't hand it over to anybody else (even Israeli police); only do so if absolutely necessary
Carry copies of your ID with you at all times including the card they give you at immigration
Monitor media reports – This will keep you up to date with travel advice, what is happening in the region, and in Israel
Careful what you photograph – You shouldn't be snapping pics of military/police personnel and installations, and be sensitive of photographing people in Muslim and Orthodox Jewish areas
Don't do any drugs – If you are caught in possession, penalties for smuggling/trafficking are severe
Know what to do when you hear an air raid siren – Public underground bomb shelters called miklat can be found all over Tel Aviv. Strengthened rooms called mamad can be found in some buildings, too
Dress to fit in – Depending on where you are in the city, what you're wearing should adhere to local standards; an ultra-religious area may find what you wear offensive. This will also help you look less like a tourist
Get a sim card – If your phone doesn't work, make sure it does! A sim card will help you get around and keep in touch with people back home, amongst other things
Learn a little Hebrew – Most people speak English, but knowing some phrases can help you get by
Know that the weekend is different in Israel – Lots of shops are closed on Saturday, but Sunday is business as usual! You should be aware of this when making travel plans. Public transport stops on Shabbat.
Keeping your money safe in Tel Aviv
Any traveller is going to be concerned with how they keep their money safe. Whether you are worried about losing money, or having it stolen from you, it safe to say that it is an important part of travel.
A simple solution to keeping your money safe in Tel Aviv, as with anywhere in the world, is a money belt.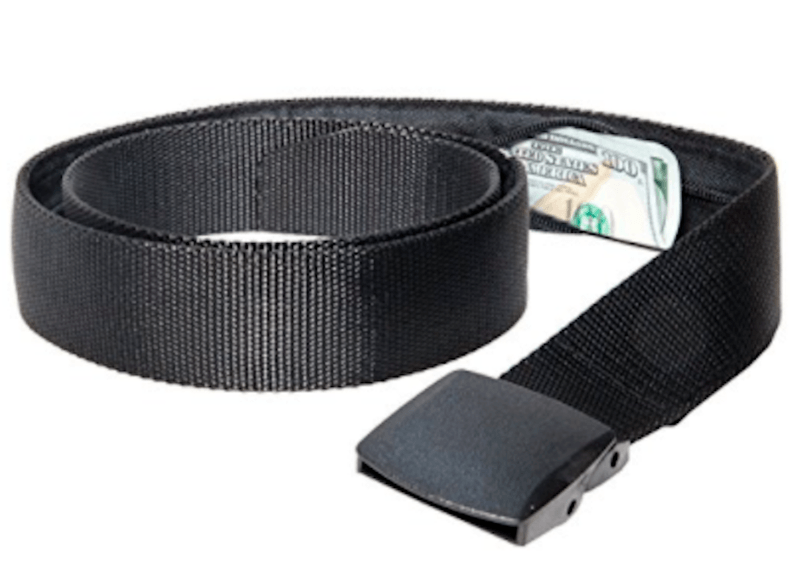 A money belt will allow you to keep your money safe without having to worry about it going missing or being stolen from you.
Some money belts, however, aren't as good as others; we think that they can look obvious when worn under clothing, and can be pretty uncomfortable sometimes, too.
The Pacsafe Money Belt is our best bet. It's affordable, it looks and acts like a belt, and it's sturdy – what more could you ask for out of a money belt!
Not only does this money belt look and act like a regular belt, but it is sturdy and affordable too. All you have to do is use the secret zipper pocket on the belt to stash your cash for the day and your money will be safe and sound.
Tel Aviv is the perfect place for solo travel. People here are open, friendly, helpful and will always be happy to give you any advice you might need.
It's also a great place to join in with everyone else, mixing and mingling and partying till the early hours, then hanging out at a coffee shop after you've woken up late – just like everybody else.
Still, we have some tips for solo travellers in Tel Aviv to keep you on the straight and narrow.
You should definitely do research when it comes to accommodation. You will want to find somewhere that suits your travel type, works well for you, and is secure. Read reviews and make sure that you are looking forward to staying at your accommodation, and you aren't just staying at the cheapest possible place. Abraham Hostels is very sociable.
Don't be afraid to ask for help. Lots of people in Tel Aviv speak good English, and most people will be willing and happy to help you if you need directions, need to ask for advice, or feel unsafe.
Have different ways to access your money. Consider having a couple of bank accounts, and keep the bank cards separately, as losing everything all at once is something that can cause a big headache. An emergency credit card could also really help you out in a pinch.
Download all of the top apps for Israel before you travel to Tel Aviv. Moovit, which is details the country's public transport schedules, is a good place to start; other apps to search for include those related to emergency situations, and offline maps apps like Maps.me.
Join city-centric Facebook groups like Secret Tel Aviv. Here you will be able to get into contact with locals, ask advice and keep up to date with what is going on in the city.
Make sure that your travel plans and plans for exploring the city aren't affected by big public holidays like Yom Kippur, which sees the city's public transport system shut down and virtually empty streets.
Just because you are travelling solo, it does not mean that you have to go off grid; in fact, doing so could be quite unsafe. Make sure that you keep in touch with people back home, which will be good for your mental health as much as it will stave off homesickness. It is good to hear a familiar voice.
Do not get crazy drunk. Just because Tel Aviv is well known as a 24 hour party city, it does not mean that you have to get completely wasted. Doing so would only put yourself at risk of making bad decisions, getting lost, or worse.
If you are at the beach by yourself, and you have your things with you, know that it is not an unusual thing to ask somebody nearby to keep an eye on your things while you go swimming.
Travel light. Rocking up in Tel Aviv with heavy luggage is not only not a good look, but it will not be a comfortable way to first arrive, leave or get around the city. For example, opt for a light, packable day-pack rather than arriving with multiple bags.
If you are a solo traveller looking to go travel around the best sights of Israel, Tel Aviv should definitely be on your list.
In fact, Israeli people are used to travelling and are used to mingling with people from other places. In addition, Tel Aviv's hostels are good, and clustered around a fun beachfront area.
For fun and good times, this city is a great option. Just bear in mind that it isn't a playground where nothing bad can happen, and be sensible, and you'll be bound to have a good time.
Is Tel Aviv safe for solo female travellers?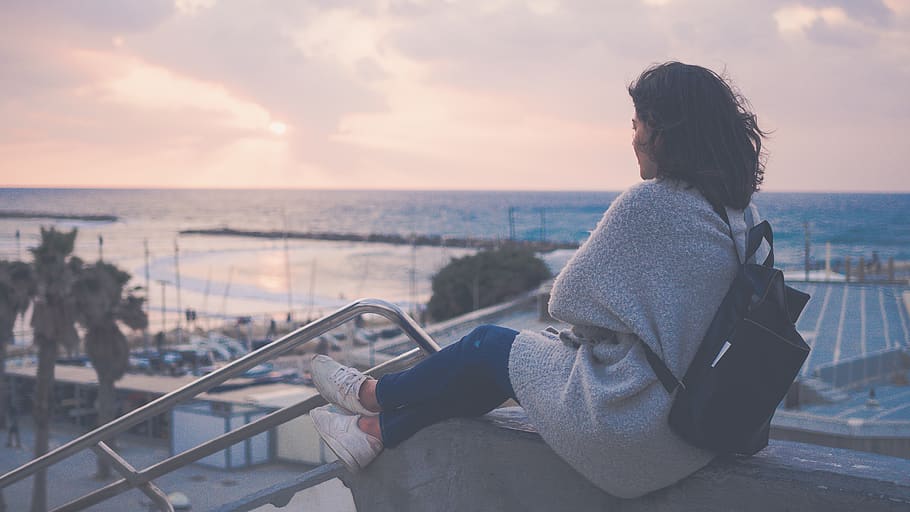 Like many cities in the world, Tel Aviv does, unfortunately, come with a handful of issues when it comes to visiting the city as a solo female traveller.
However, for the most part, Tel Aviv's laid-back feel and free-spirited mindset make it not just a safe place for women to travel by themselves, but a very fun one at that.
To help you stay extra safe, we've put together a mini guide for solo female travelers in Tel Aviv below.
Never leave your drink unattended and keep an eye on it at all times. Drink spiking does happen in Tel Aviv. Ensure that you keep your drink in your hand to be on the safe side. Don't accept drinks from strangers, either.
Do not walk around dark, isolated areas by yourself at night – a deserted beach, or a shortcut home, or anywhere like that. It is not worth the potential risk.
It is ok to say no and be firm with it. Some men can be a little too forward with the flirting. If you feel that this is unwanted attention – it is normal to be firm with how you respond. Usually, this is harmless, and more annoying than anything, but if you do feel like you are being harassed, then you should make a scene, and find someone nearby who can help you.
Catcalling does also occur, but it is best to just ignore this and move on.
Take care when exploring the city even in the daytime. While some neighbourhoods, such as Florentin are cool and accepting, others may not be as nice.
Do not tell people your personal details: where you are staying, your room number, where you are from, what you're doing tomorrow, your marital status… No stranger needs to know things like this, and sharing this with strangers could put you in danger.
Walk confidently. This means walking with purpose, like you know where you are going (even if you don't). Looking like a lost tourist could make you look vulnerable.
Meeting up with local ladies will be a cool idea. They will give you the best insight into Tel Aviv's various scenes and neighbourhoods. Simply searching for female-focused meetups will yield results, as will joining Facebook groups like Host A Sister, which will allow to put out a request to meet up with other women wherever you are in the world.
Go on a tour if you're not sure about exploring the city by yourself. It is very important, however, to check reviews of the tour company or guide you may use; only use very reputable, well-recommended companies and guides.
Let people know what your travel plans are. Send your itinerary to a trusted friend or relative back home, ensuring that you check in with them every couple of days to let them know you're OK. Lessening other people's anxiety may make you feel more at ease.
Keep your phone charged at all times. Going out all day without full charge is not a good idea, and you may want to invest in a spare battery pack that will keep your phone topped up with battery life.
Solo female travellers are going to have an amazing time in Tel Aviv. With music venues, art exhibitions, chilled cafes to people-watch at, and some great dining experiences, you will have no trouble filling your time with cool things to do.
It is always nice to find like-minded people to hang out with and enjoy your time with, though, so think about meetups with locals, or staying in a social hostel. Use the same precautions for yourself as you would anywhere in the world, and you will have a trouble-free time.
Is Tel Aviv safe to travel for families?
Tel Aviv may have a reputation for being a party city, but actually, by day this place is a fantastic hub for families, with museums, parks, cafes and markets to enjoy.
Plenty of young families call the city home and this is something which has helped shape the city into the child-friendly destination it is today. In fact, the city's ethos largely derives from the importance played by the Hebrew word mischpacha – family, including distant relatives.
This has not always been the case though.
Rewind a few years and Tel Aviv's inhabitants were made up of mostly students and retirees. Things have changed, for the better, and investment in green spaces particularly has meant that the city is so much more liveable and enjoyable for families.
Today Tel Aviv is a green city: there are parks galore. The biggest one is Park HaYarkon; situated on the banks of the Yarkon River, it comes complete with rolling grassy areas, a petting zoo and plenty of playgrounds. It's a great place to make a beeline for if you have active kids.
There is also the spacious Independence Park, for the perfect picnic spot overlooking the sea (plus playgrounds); the Old Port is also good for little ones as this historic area has sandpits and fountains for little ones.
Beaches, of course, are a huge draw to the city; in fact, Tel Aviv boasts 14 kilometres of sandy beaches. Here is where you can enjoy relaxing while your children play in the sand and splash around in the Mediterranean Sea.
There is not too much to worry about in terms of safety when it comes to the beaches; all of the city's beaches have lifeguards on duty, and the current is not too strong close to shore. The water here is good for all ages to enjoy swimming.
There are, however, occasional "Black Flag" days when it is forbidden to swim. This will often be after a storm.
Some of the best beaches for families are Metzitzim Beach in the north of the city (this has both a seafront playground and a beach bar); Gordon Beach comes with its own swimming pool, plus children's and babies' pools.
Be careful with beach days though – the sun can get extremely hot during the summer months and it is not a good idea to be out in the midday sun. It is advised to go the beach either in the morning, or later in the afternoon; make sure to use sunscreen, wear T-shirts and sunhats, too.
For educational things to do in Tel Aviv, there are museums such as Beit Hatfutsot – the Museum of the Jewish People – and the Steinhardt Natural History Museum, which houses more than a million pieces in its collection, or the Tel Aviv Museum of Art with surreal sculptures and colourful paintings to capture children's imaginations.
Tel Aviv is relatively compact and quite easy to get around with kids in tow. The pavements are well maintained, pushchairs can be used, and even the inner city bus can accommodate pushchairs. In fact, children under 5 ride free on public trains and buses.
When it comes to food, there is not much to worry about. Most places have children's menus and are used to catering for families; it is not unusual to see families out late into the night, eating meals with their children.
It is best not to visit Tel Aviv with young children in July and August, which is when the country sees its highest humidity and temperatures. Spring time and September – both the "shoulders season" – are good times of year to visit, with pleasant temperatures and plenty of sun.
Is it safe to drive in Tel Aviv?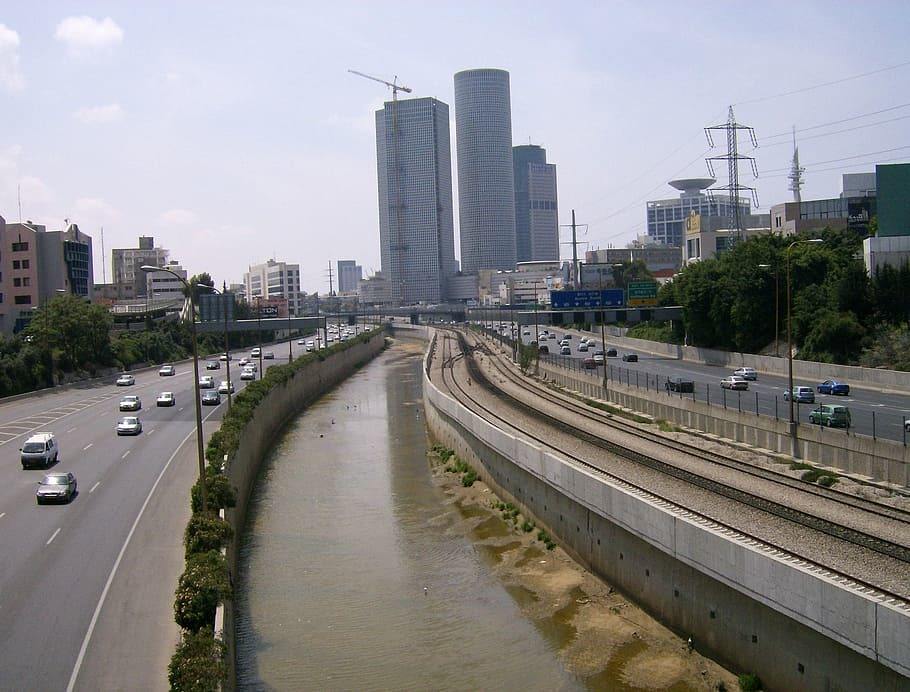 You don't need to drive yourself around the city to get around. However, if you do want to self-drive, then you should know that you will need a lot of patience.
Though you don't need to drive yourself or rent a car, self-driving can be a good option if you want to travel further afield. The highways are, in general, modern and well kept. Signage is in Hebrew, Arabic and English, which makes it easy to navigate.
Though there are frequent accidents owing to erratic driving, in general, Israel on does not have a high rate of road traffic deaths, which indicates that it is not all that dangerous.
Drivers in Tel Aviv, however, don't have the best of reputations – sometimes it would seem that the road rules are more like suggestions to people than actual rules. The horn will be used a lot, people may flash their lights at you, and there may be a few crazy U-turns to watch out for. You will have to be alert and assertive at all times.
There are speed cameras, though, and it is common to be fined for breaking the speed limit.
A satnav / GPS will help with a lot of the stress of driving in Tel Aviv.
When it comes to parking, there is an additional headache of it being very, very difficult to find a space – especially in downtown Tel Aviv. There is a list of complicated rules and regulations, such as cars only being able to park along blue-and-white kerbs; parking along a red-and-white kerb, on the other hand, is illegal and doing so will get your car towed.
Privately owned car parks can be found around town, but larger public car parks can be found south of Jaffa Port and around the Old Railway Station; at Reading Terminal, near Park HaYarkon, is Tel Aviv's largest car park and has good bus connections into the centre of town.
There can be parking machines, but these can be complicated to use; the signs accompanying them aren't always in English.
On the Shabbat (Friday night and Saturday) parking can be easier – many of the city's car parks remain open and many of its residents head out for day trips.
You can get an app to pay for parking; called Pango, it means you can pay for parking via the app, which can make things easier.
Parking, however, is generally not a great experience.
All in all, driving in Tel Aviv is safe, but it is not really worth it. If driving is your thing, however, then there's nothing really stopping you – though we recommend that you have some experience of driving abroad, and are a confident driver.
Is Uber safe in Tel Aviv?
Uber in Tel Aviv is safe.
Gett, an Israeli ride hailing app, works the same as Uber in Israel – meaning it's only for taxis.
The plus side of both Uber and Gett is that you won't get messed around by any taxi driver, as the price is what you pay through the app via your bank card. You are also guaranteed a licensed taxi. Other perks include being able to track your ride, and check driver ratings, amongst other things.
Are taxis safe in Tel Aviv?
Taxis are generally safe in Tel Aviv, but there can be a chance of getting ripped off. There are a few things you should know about taxis in Tel Aviv.
You shouldn't have any problems with finding a taxi in Tel Aviv, as they are absolutely everywhere. Licensed taxis- regulated by the Israel Transportation Ministry – are usually white, and are usually Mercedes, Skoda or Kia.
Taxis in Tel Aviv will be painted with the word "TAXI" or "MUNIT" on either side of the cab, and will have a yellow light-up sign on the roof. Don't let the sign confuse you too much, however; differently to other countries' systems, the taxi sign is always lit up and, confusingly, doesn't indicate whether or not it's available.
The thing to look out for is a green light on the base of the main yellow light; if it's off, there's someone on board. However, this isn't always the case, so the best thing to do is just to try to wave down any taxi, regardless of lights.
Taxi drivers, by law, have to use a meter. If a taxi driver tries to scam you by saying the meter's broken, or it's cheaper not to use the meter, or whatever, just get out and find another taxi. Tourists can be targets these sorts of shenanigans, and your driver will more than likely suggest a flat fare, which can be much, much higher than the meter would work the fare out at.
If you have found a taxi and you get into it, it is ok to sit in the front with the driver – it is not unusual. Taxi drivers are friendly and will have a chat to you about their city, and what they're doing.
Note that it is not customary, nor expected, to tip your driver.
If the driver is smoking, picking up other passengers, or you feel you have been scammed, you can make a complaint. Either request a receipt from the end of your taxi trip, or note down the taxi number, driver name and the vehicle registration, and contact the Transportation Ministry Office.
Know that there are two different tariff systems: the lower one operates between 5:30 a.m. and 9 p.m.; the higher one – 25% higher than the lower one – runs between 9 p.m. and 5:30 p.m., as well as on Shabbat (Friday night and Saturday) and Jewish holidays.
There are also charges for specific inter-city routes, for which you can request the designated price.
Everything about taxis in Tel Aviv can be made easier by using one of the aforementioned apps – Gett or Uber – or you could ask your accommodation to call one for you.
Is public transportation in Tel Aviv safe?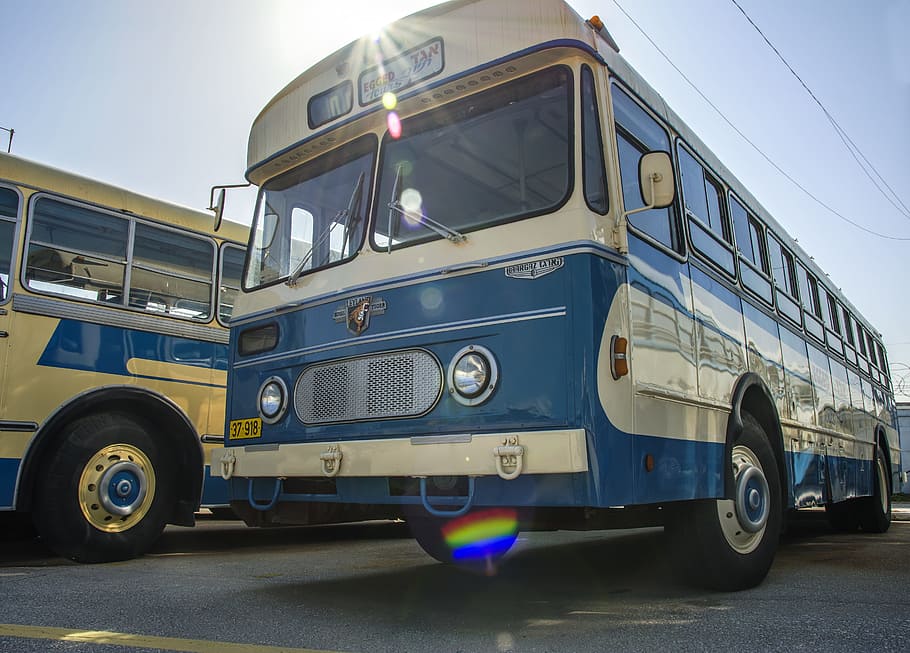 There is no metro in Tel Aviv (yet) and public transport in Tel Aviv mostly revolves around buses. These can be a little bit confusing for visitors to the city to get to grips with. However, these are in general safe and fairly straightforward once you have learned how they work.
The Moovit app shows you realtime updates of bus routes if you do get confused with it all.
Tel Aviv buses are operated by a company called Dan, but there are also a number of other smaller companies that traces routes around the city.
You can catch a bus in Tel Aviv from 5 a.m. to 12 a.m., which means party animals can ride them home in the early morning after a night of dancing.
It is relatively cheap to use the bus; a one way ticket costs around NIS 5, and you pay the fare as you get on the bus.
It is a good idea, however, to consider purchasing a one day pass or hofshi yomi – for NIS 13.50, this gets you unlimited travel around the city and its suburbs. There is also the weekly hofshi shavoui (NIS 64).
Alternatively, those of you who will be in the city for a few weeks or months can pick up a Personal Rav Kav. These top-up travel cards can be picked up from a Dan information centre; note that getting one involves paperwork, and requires a photo and a passport.
If you get one from a bus driver – an Anonymous Rav Kav – however, none of that is needed; just ask the driver as you get on.
There are three big bus terminals in Tel Aviv: Central Bus Station, Arlozorov Bus Terminal, and the Carmelit Bus Terminal. You should be careful – especially around the Central Bus Station – late at night and early in the morning. As in many cities, transport hubs don't tend to be the nicest places. Keep your belongings close to you and try not to look lost.
Trains in Israel are run by Israel Railways. They're modern, with aircon, and are clean, reliable and frequent, making for a good way to get around and see the country.
On a trip to Tel Aviv, a train may be the first public transport you encounter. There is a train line that runs to and from the city via Ben Gurion Airport; other train lines connect the city centre both with its surrounding suburbs and other cities.
Trains don't yet make for a good way to get around Tel Aviv. The Tel Aviv Light Rail has been delayed multiple times and is set to be opened. Likewise, planned three-line Tel Aviv Metro is also on the cards and is due to open in 2021.
Taking the train however, is a normal thing to do in Israel, and can be a good way to get between destinations if you want to travel around the city. There are four main train stations serving mainly commuters on the line running north-to-south on the east side of the city; the main station is Tel Aviv Center (or Tel Aviv Savidor Mercaz), which is conveniently located next door to the Arlosorov Bus Terminal.
From Tel Aviv Center, you can get the train to Israel's third-largest city, Haifa (which does have a metro). There is a high speed service in the works between Tel Aviv and Jerusalem, but at the moment it is quicker to get the bus.
As an alternative to the bus, there is a city-wide bike hire scheme, dubbed Tel-O-Fun. These bright green bicycles are actually one of the quickest and easiest ways to get around, with an impressive 120 kilometres of dedicated bike path, and many drop-off/pick-up stations across the city. All it costs is around NIS 17 for a daily travel card for the bikes.
With this, you can travel along Rothschild Boulevard, Ben-Gurion Boulevard and Chen Boulevard without having to contend with traffic.
There is also a 10 kilometre-long coastal promenade that you can pedal along, plus a bicycle ride around the huge HaYarkon Park is epic.
On a safety note, if you choose to cycle around the city make sure you stick to the cycle paths. You will get fined if you cycle on pavements. The road can be dangerous, too.
Whilst Tel Aviv does not yet have a metro system, or even a light railway system, they soon will do. Before that happens, it is pretty safe to use the bus to get around the city – just make sure to keep an eye on your belongings and be careful around transport hubs. Enjoy!
Bum bags aren't just for Adidas lads and super dads!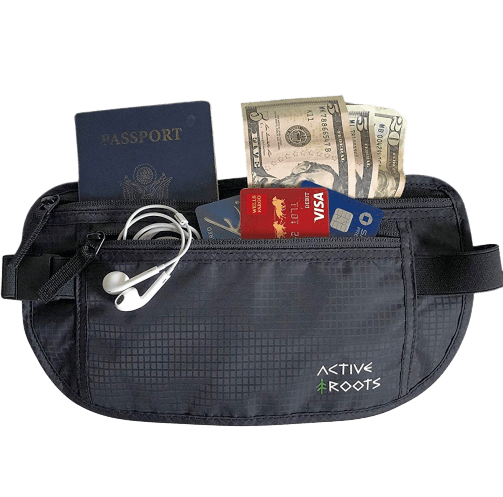 Seriously, once you enter the travel belt life, you never go back. You can NEVER overstate just how useful having all your most important valuables right around your waist is.
A full-sized travel belt stays tucked under your shirt and keeps your valuables – documents, passport cash, headphones, lip balm, illicit goodies 😉 – organised and on-hand for moment's notice.
Hide Yo' Money!
Is the food in Tel Aviv safe?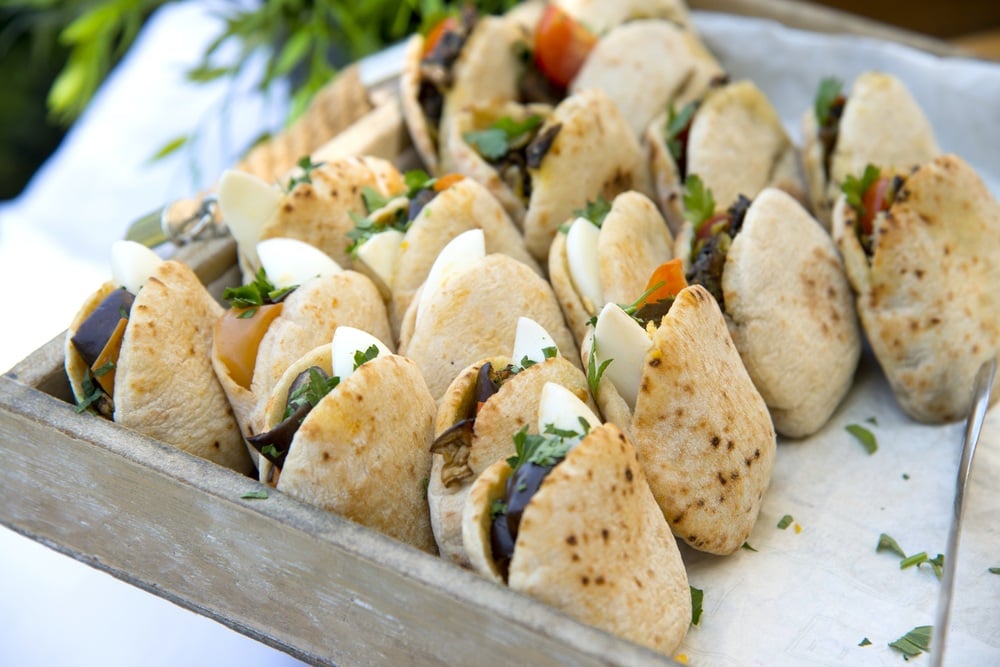 Food in Israel is part of the culture and in Tel Aviv that is no different. This city boasts a vibrant gastronomy scene with a high standard of top restaurants, casual eateries, street cafes and bars.
There is a wide range of food from a wide range of backgrounds on offer in Tel Aviv: you want it, you can get it. To help you do just that, here are a few pointers.
In Israel, more than half of all restaurants are serving kosher food. Nearly all hotels will serve kosher food. Good news if you're kosher. Others may find it difficult to find milk for tea or coffee, and if you were thinking of having a creamy surf and turf meal of some kind, think again.
Food is generally of a good standard in Israel, but some restaurants are going to be more run down and less hot on the hygiene than others. It is always a good rule of thumb to follow crowds; Tel Avivians will know the best places to eat in the city, so when the lunch rush starts, go where it's busy.
Do not be afraid to eat at the street food stalls – you will be missing out if you don't. At falafel stands or kiosks, for example, you can get fries, pickled salads, fried eggplants (often cheap and healthy); there are also hummusia, which – you guessed it – specialise in hummus.
Be careful of falafel sauce! This stuff can very, very spicy. Unless you are an old hand at consuming – and enjoying – spicy food, when the guy at the kiosk asks if you want any, just say "a little bit" otherwise you may have a shock.
Know that Jewish restaurants will be closed on Shabbat (Friday evening to Saturday).
If you are backpacking Israel on a budget, we recommend checking out a misada mizrahit. Literally translating "Eastern Restaurant", these are great places to get cheap eats such as fried kibbeh, basic salads and grilled meat. Just make sure you go to one that looks as though it has a good standard of hygiene, or that's busy, or that has good reviews – preferably all three.
There are probably going to be some different flavours and spices going on that you may not be used to. Most likely, it won't be bad hygiene practices that get to your stomach, but it will be the fact that you're devouring something new; a change in diet is a common cause for an upset stomach.
Just in case, it's a good idea to bring anti-diarrhoea medication. Tel Aviv is a safe, clean city to eat around, but having something in your bag for those just-in-case situations is a good idea.
Don't be afraid of the fruit and veg: the stalls look amazing and the fruit is almost always fresh and delicious. To be on the safe side, however, it is always a good idea to wash your purchases before you tuck into them.
Beware the hotel buffet. While it seems like a great, convenient place to eat breakfast, lunch and dinner, it's the hotel buffet where many visitors to many countries around the world get an upset stomach. With different people passing in and out of the buffet, and food sitting around in metal trays, these can be hotbeds for germs.
Wash your hands. It is normal to practise to wash your hands before you eat anyway, but when you are exploring a traffic-filled city all day and then sit down to eat something with your hands without having washed them beforehand… that's not a good move.
The cafe culture is bustling, the street food stalls are always busy, and everyone claims to know the best place to get hummus, falafel or shwarma; and in the summer months, you can wash it all down with a thirst-quenching limonana – fresh made lemonade with mint.
Tel Aviv is the place to go to eat. Mostly, the problem you will have here is eating too much, or not having enough room for all the delicious dishes you'll find. Follow your nose, and follow the crowds, and you won't have too much difficulty finding some amazing food.
Can you drink the water in Tel Aviv?
The tapwater in Tel Aviv is safe to drink.
There is no reason why you shouldn't bring a refillable water bottle and take that around with you as you explore the city; there should be places for you to fill up your water dotted around.
Some restaurants will also provide you with a glass of water when you sit down at a table, too.
No need to buy plastic bottles of water that will only contribute further to the world's plastic problem.
Is Tel Aviv safe to live?
Tel Aviv is a big, vibrant city with – as we've just established – fantastic food, beautiful beaches, a 24-hour lifestyle and energetic nightlife.
However, there are problems that come with living in a city such as Tel Aviv. Though it is different, safer and more laid-back than the rest of Israel, living here can take some getting used to at first.
Its location and ongoing disputes and conflicts with neighbouring countries make the city a unique place. It is therefore protected by the Iron Dome – a missile defence system.
There is more security than you are probably used to, with bag searches and metal detectors at museums and other such buildings, as well as some armed personnel patrolling or even just strolling around the city.
Depending on the levels of tension at any time, the security may be more or less strict. There may be more or less personnel around.
You will also have to know what to do in the rare instances that the siren goes off. If it does, you need to get to a bomb shelter, either underground, in a building, or in a stairwell of a building.
Living in such a security-oriented environment may take its toll on some people, others may like it, or outright not be bothered about it – this will depend on your personality and experiences while living in Tel Aviv.
However, even with all this going on the doorstep, Tel Aviv is not a particularly bad, or even dangerous, city to live in. Fashion, museums, cafes – they are all there to be enjoyed, and there is always something going on.
In fact, with its Bohemian spirit, Tel Aviv is often referred to by Israelis as "The Bubble". It can be easy to forget that you are even living in Israel, being much more secular and liberal than the rest of the country.
Just don't go talking about the politics of the region. Growing up in a place like this will give people a different view to the one you probably have; besides, Tel Aviv tends to be more about partying than politics.
Another thing to note is that Tel Aviv can get unbearably hot. In the summer, air con is necessary. You will be dipping in and out of air-conned places just to get some respite from the heat outside.
People in Tel Aviv will be friendly and welcoming in general, and you may find it to be the kind of place where you can make friends very easily.
Just be sure to do thorough research on neighbourhoods to live, areas that will fit your lifestyle and personality. Look online to see how other expats have found living in Tel Aviv, visit the city to see how it all works, and then make the leap if you feel like it!
The Future of the SIM Card is HERE!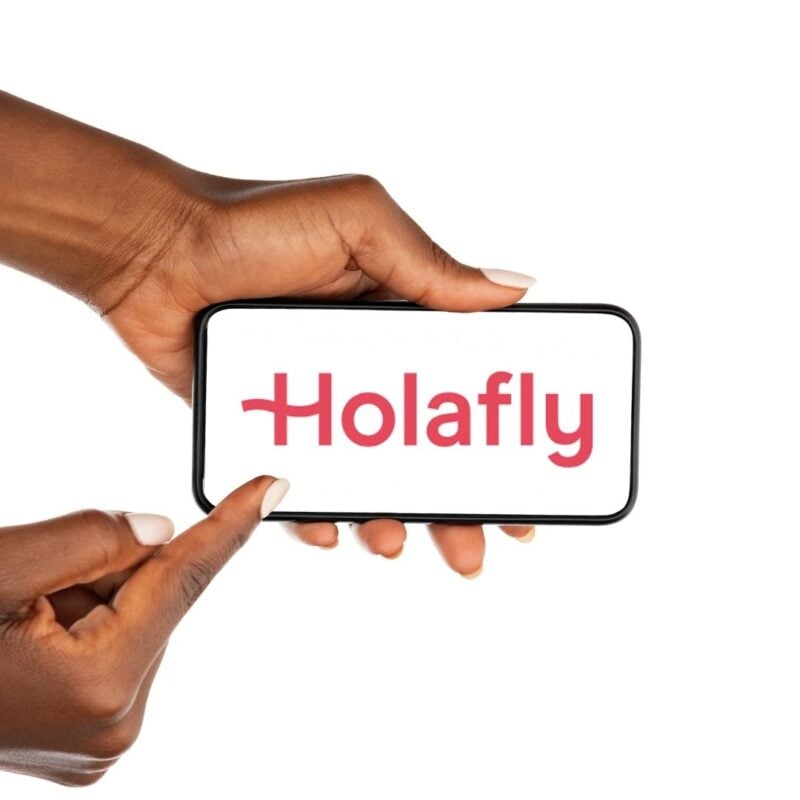 A new country, a new contract, a new piece of plastic – booooring. Instead, buy an eSIM!
An eSIM works just like an app: you buy it, you download it, and BOOM! You're connected. It's just that easy.
Is your phone eSIM ready? Read about how e-Sims work or click below to see one of the top eSIM providers on the market and ditch the plastic.
Grab an eSIM!
How is healthcare in Tel Aviv?
Healthcare in Israel can be pretty expensive, and Tel Aviv is no exception.
It is very important if you are going to Tel Aviv, that you have appropriate medical travel insurance before you go. Some facilities may ask for payment upfront and may take legal action if you don't pay your bills. Good insurance is a must.
However, the healthcare in Tel Aviv is good. The system is efficient and there is high-quality care on offer. In fact, there is an oversupply of doctors in Israel on the whole, as well as a host of modern hospitals and clinics.
In Tel Aviv, you will never be too far from top quality medical care, so much so that the city is actually becoming quite a popular destination for medical tourism – especially from the United States.
If you have a medical emergency whilst you are in Tel Aviv, you should call 101 and request an ambulance. One of the hospitals you may be taken to is Ichilov Hospital, which is a big facility in the centre of the city and has a 24-hour Emergency Room (ER).
For less serious ailments, there is Tel Aviv Doctor – a well-equipped clinic used to foreign visitors with English-speaking staff, with the capacity for procedures from lab tests and X-rays, to medical check-ups. They can also cater for emergency visits.
If you are in need of a doctor and you are staying at a hotel, you can ask your accommodation for a house visit from a local physician. However, it is important to note that house calls will be expensive and may require you to pay there and then; if you plan on doing so, you should contact your insurance provider.
Pharmacies across the city are well stocked. Superpharm is one of the biggest chains that you will find, with numerous branches around town; one of these, on Dizengoff Street, is open on Shabbat, which is good to note since practically all others will be closed.
These pharmacies have international brands that you will recognise, but can be quite highly-priced for things like aspirin or anti-diarrhea medicines (so come well stocked).
All in all, the healthcare in Tel Aviv is great – just don't forget that travel insurance.
Helpful Israel Travel Phrases
While Hebrew is the official language of Israel. Roughly 20% of the population speaks Arabic. Signage across the country is displayed in both Hebrew and Arabic. English is widely spoken in Israel.
Here are a few useful phrases in Hebrew for your backpacking Israel adventure:
Hello –Shalom
Morning— Boker
Please –Bevakasha
Cheers – L'chayiym!
What? – Mah?p
Where? – Heykhan?
No plastic bag – eyn sekyt nayylun
No straw please – bli kash, bhvakasha.
No plastic cutlery please – bli " ma plastik, bhvakasha.
Beer — Biyrah
Thanks! — Todah!
FAQ about Staying Safe in Tel Aviv
Here are some quick answers to common questions about safety in Tel Aviv.
Final thoughts on the safety of Tel Aviv
Tel Aviv is a city of contradictions. Plenty of people visit, plenty of people live there. It's liberal, it's fun, it's clean and there's a lot to do. There are beaches, great nightlife, good eating. But it all just happens to be on a knife-edge of tension from the Gaza Conflict and other disputes with neighbouring countries. However, outright hostilities are very rare and Tel Aviv deservedly keeps its nickname of "The Bubble".
Disclaimer: Safety conditions change all over the world on a daily basis. We do our best to advise but this info may already be out of date. Do your own research. Enjoy your travels!
---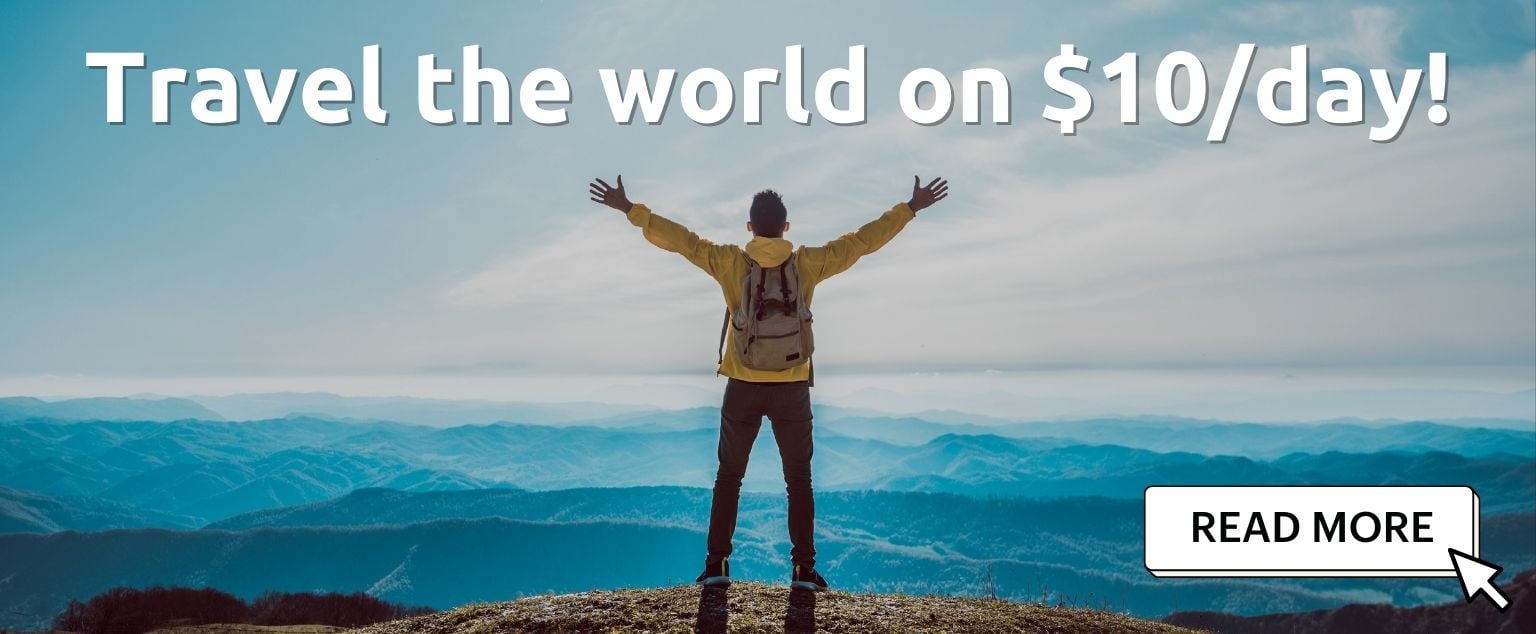 And for transparency's sake, please know that some of the links in our content are affiliate links. That means that if you book your accommodation, buy your gear, or sort your insurance through our link, we earn a small commission (at no extra cost to you). That said, we only link to the gear we trust and never recommend services we don't believe are up to scratch. Again, thank you!